Moustache Coffee Club is a subscription featuring premium, single-origin coffees from various growing regions around the world. These coffees are expertly roasted and shipped on the day they are roasted, which means they arrive at the peak of freshness. Subscriptions start at $13.
Deliveries can be customized depending on your coffee needs. They offer 12oz and 6oz coffee bags, and you can also choose whether you want it shipped weekly, bi-weekly, or monthly. Another way to try their coffee is to sign up for a free trial (for US based members only), they'll ship you 6oz of coffee and after the trial ends, you'll be on their Solo Artist plan which ships 12oz every two weeks.
They also offer office coffee subscriptions, Canadian coffee subscriptions, and international coffee subscriptions!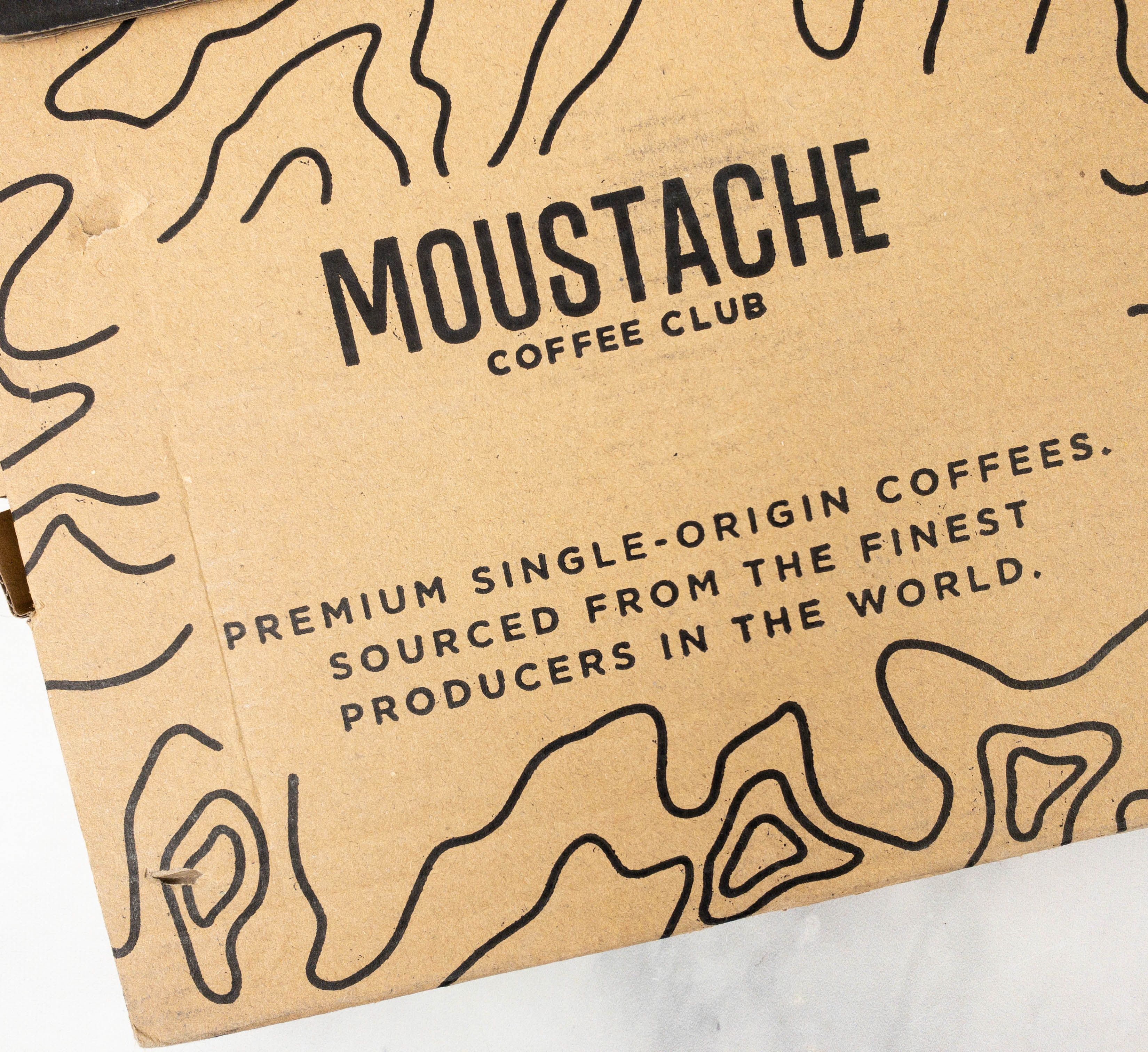 This month's coffee beans arrive in a brown box.
The interior of the box contains a letter from Sean, the founder of The Moustache Coffee Club.
This card features all the information you need to know about the coffee beans including their tasting notes, producer, varietal, processing, and many more!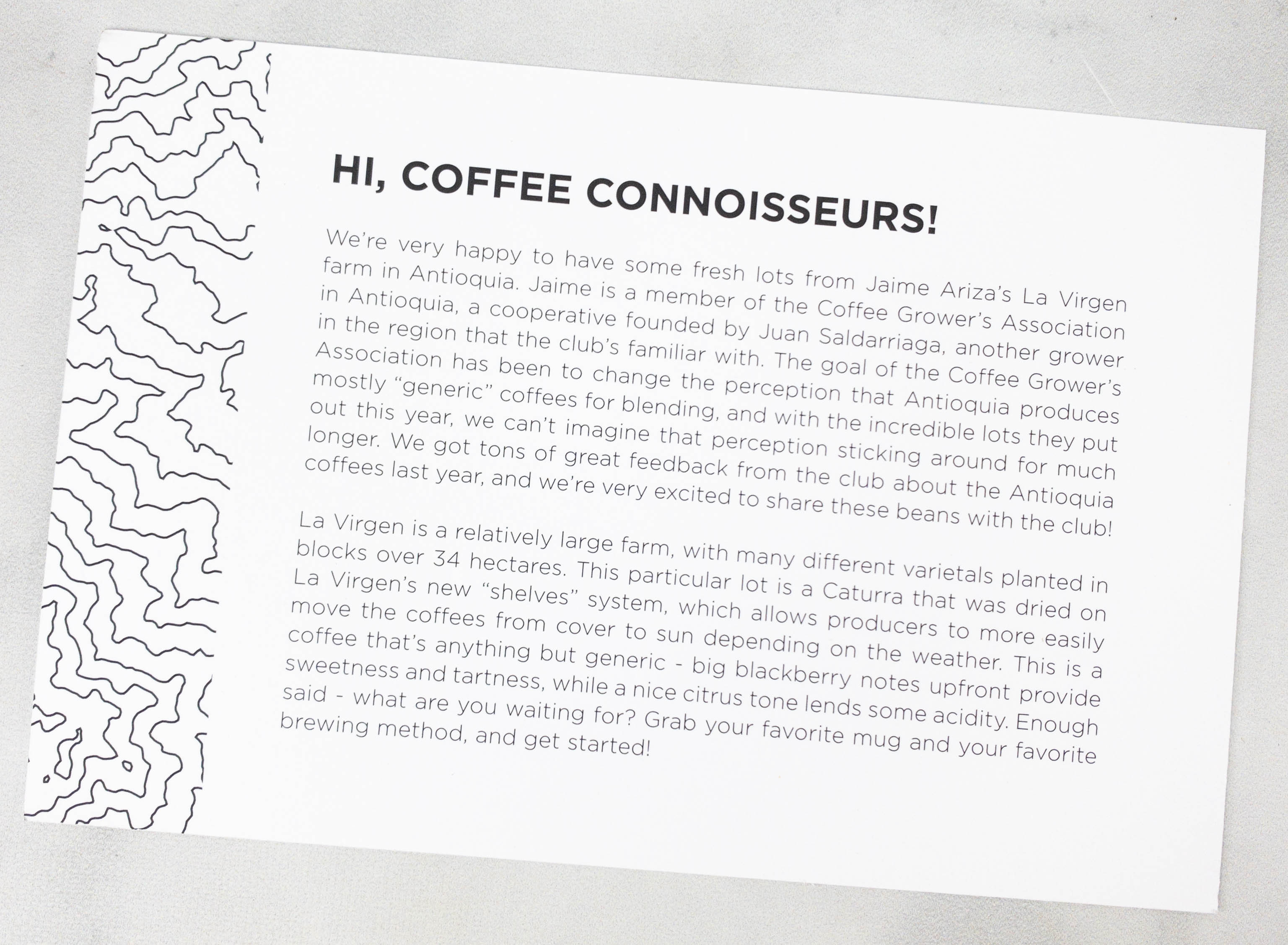 At the back, it discussed a few information about La Virgen farm.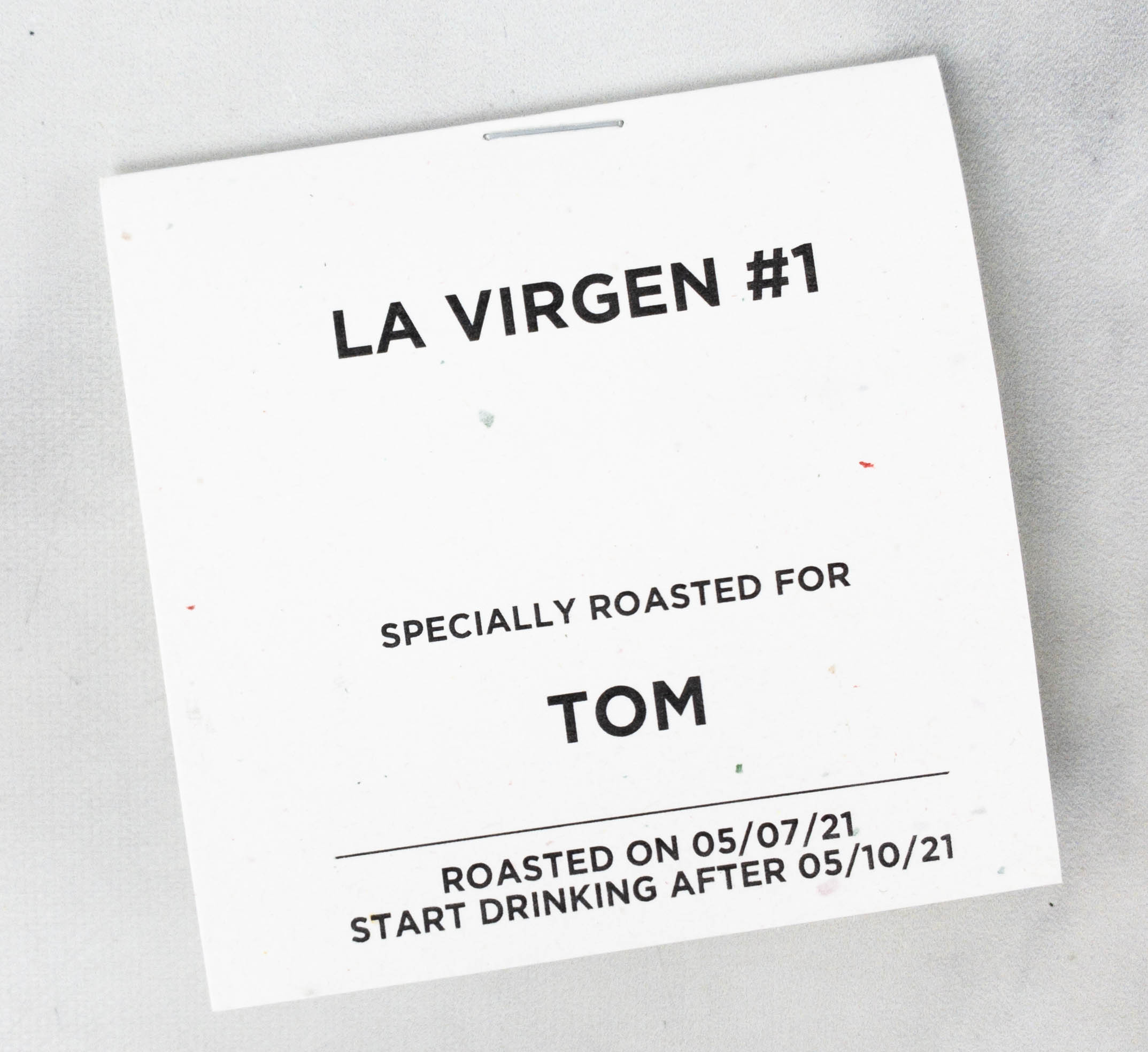 This month's premium coffee is La Virgen #1.
The label indicates that these are 12 oz whole bean coffee roasted in Portland, OR.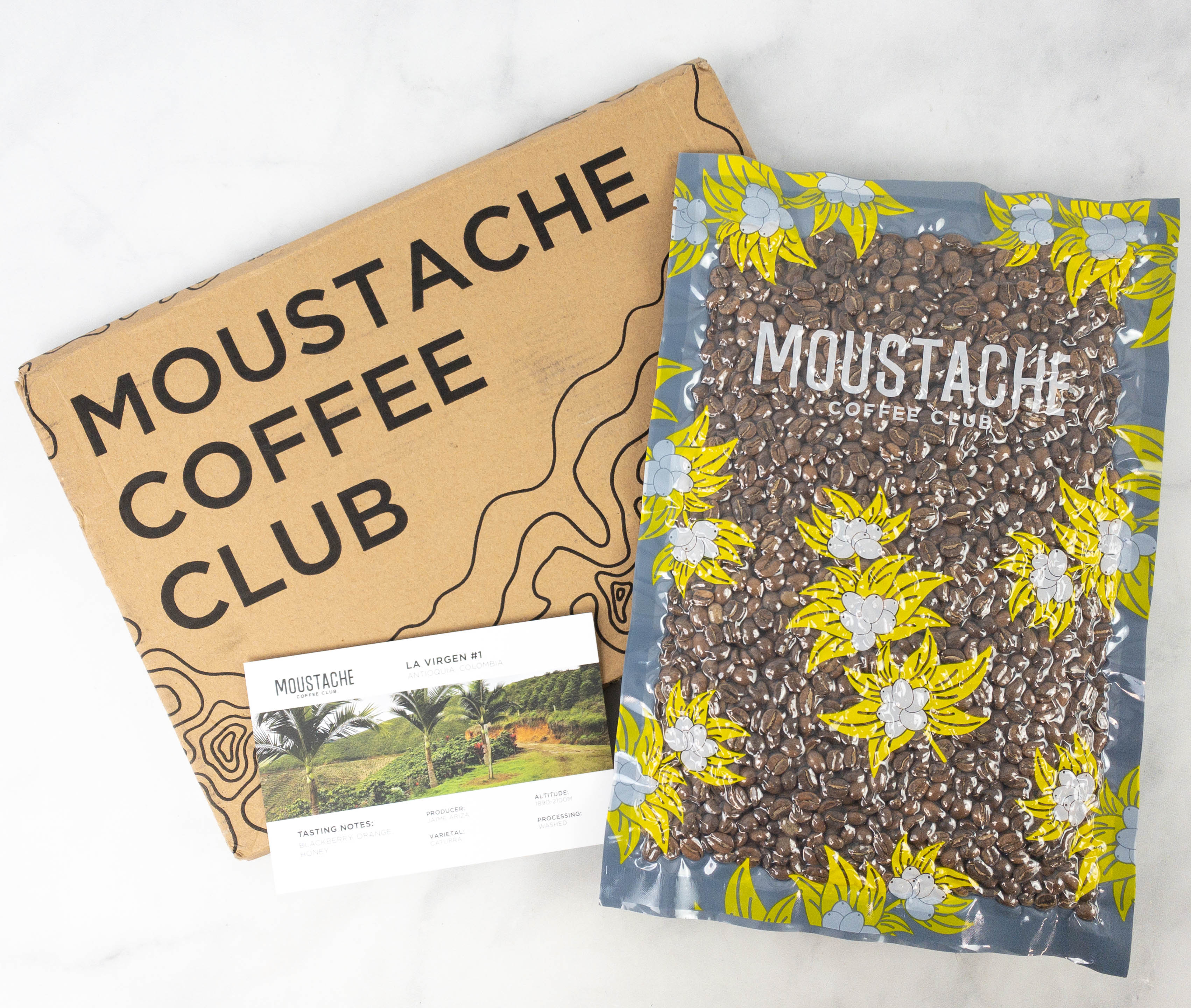 Everything in my May 2021 pack!
La Virgen #1 ($28.90) Moustache ships this coffee in a hermetic, vacuum-sealed bag so the coffee is always fresh when it arrives. This month's variant is La Virgen #1 from La Virgen farm in Antioquia. They aim to change the perception that Antioquia only produces generic coffees for blending.
This coffee has notes of blackberry that provides sweetness and tartness, orange for a citrusy twist, and hints of honey.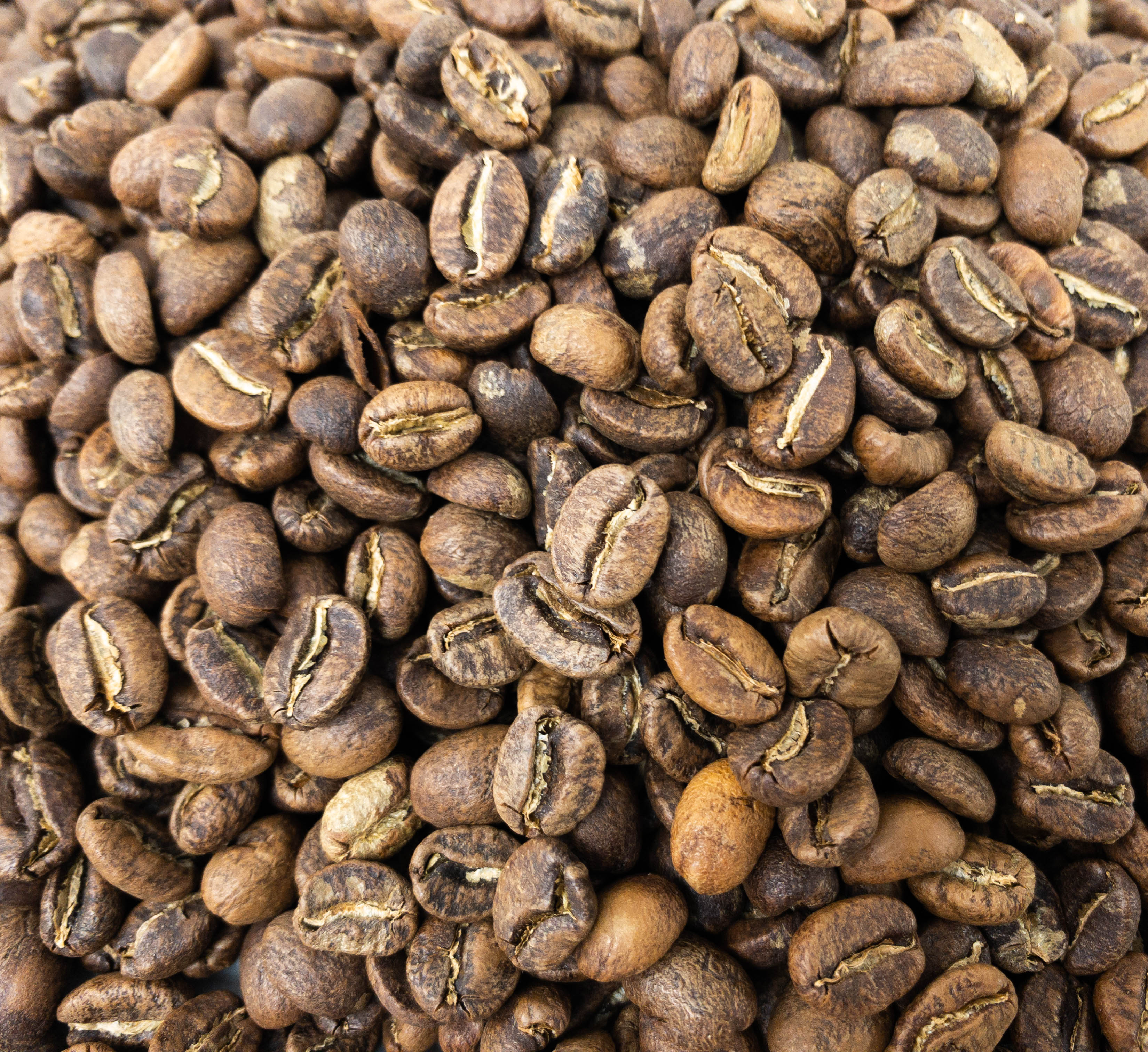 The beans are perfectly roasted! They are easy to grind and they work with most brewing methods.
This is such a well-balanced coffee, with a good level of acidity and flavors that don't overpower each other.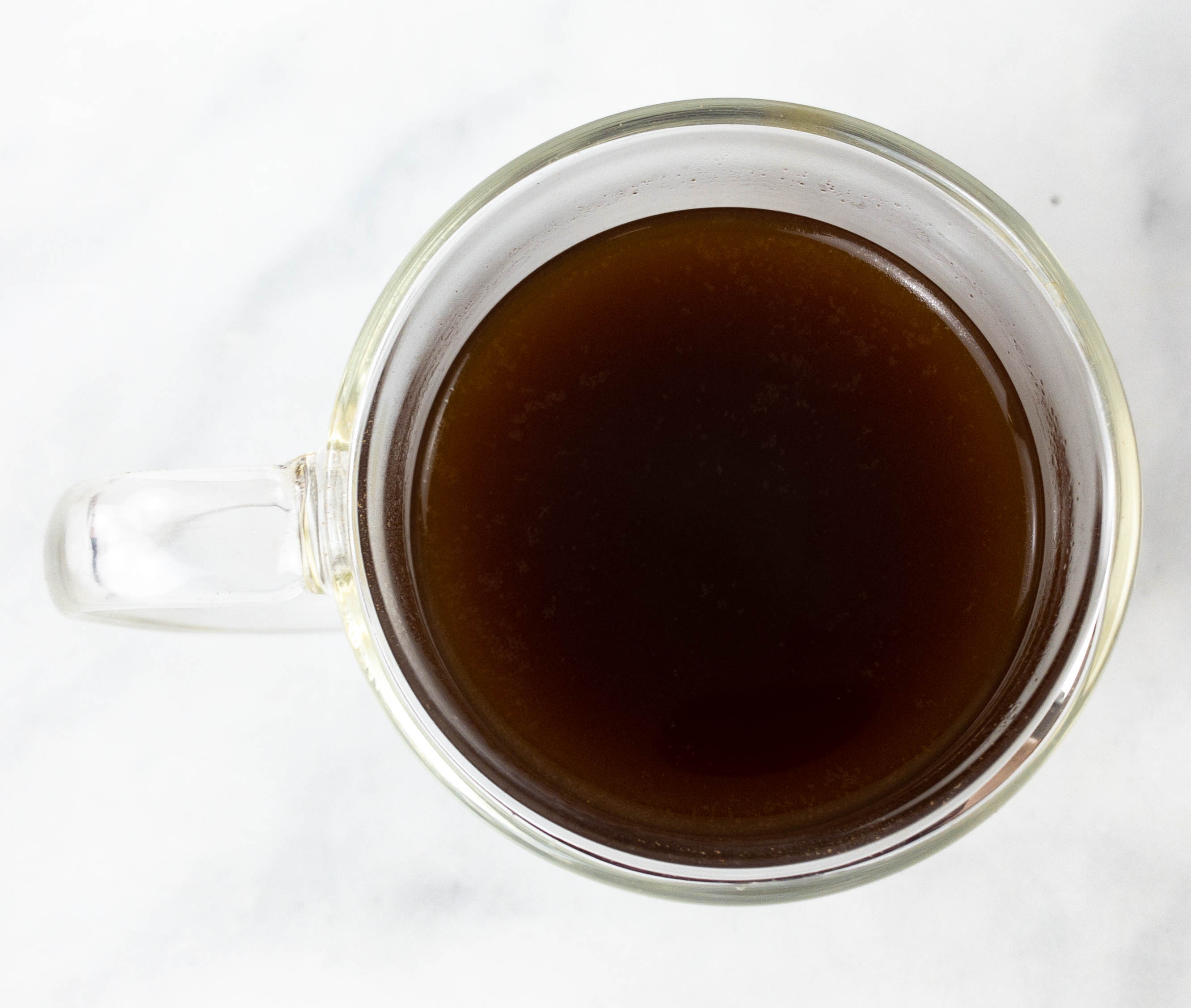 It's a good cup of coffee to savor on calm mornings!
This month, Moustache Coffee Club introduced an exceptional coffee from Colombia. It was perfectly roasted, resulting in a smooth and well-balanced cup. The notes of blackberry and citrus were perfect, and the hint of honey tied all the flavors really well! All in all, I'm happy and satisfied with the featured coffee for this month. If you're also a coffee lover, this subscription makes it easy for you to taste unique coffee varieties from around the world! The subscription is pretty flexible, since you can choose how much coffee you want to receive and how often you want it delivered!
Are you a coffee lover? What do you think of this box?