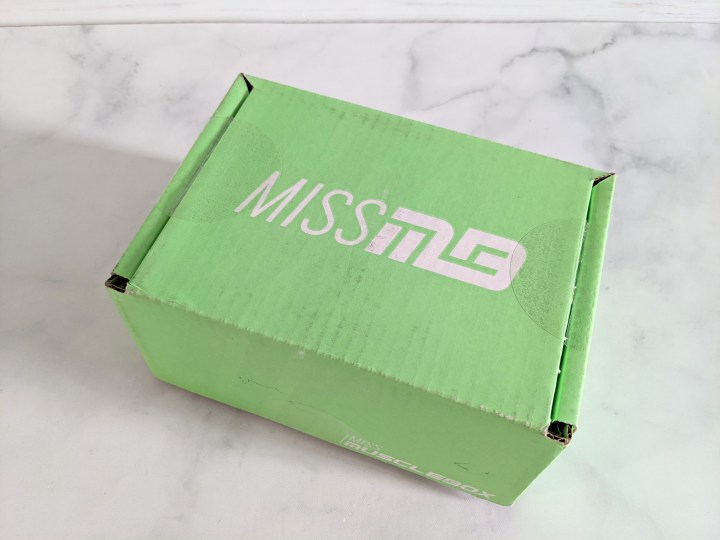 Miss MuscleBox is a women's subscription box tailored for women who want to get fit, tone up, and get active. Each month, you will receive new apparel (shirt, leggings, shorts, sports bra, etc.), gym equipment, snacks, and other goodies to keep you motivated at the gym. A monthly workout will also be included to add some variety to your gym session. The box is $22.99 + shipping a month. The company also offers a box geared for men (MuscleBox) and the Protein Box, a box entirely focused on proteins.
DEAL: Get $10 off your first box! Use the coupon code HS10 at checkout.
This month's is about sculpting your arms in 21 days.
The welcoming card prompts us to scan the QR code on the info card to download our digital workout. Once you scan it, you end up on a website full of different workouts, including the Amazing Arms 21-day challenge. Inside this workout, that you can download, you have a lot of information about the arms, such as the Anatomy of the Arms, the benefits of arm training, description of the 5 exercises you'll do (Bicep Curls, Bent-over row, Overhead Should Press, Upright Row and Triceps Kickback.) On top of giving you a number of sets and reps for each exercise daily, your workout plan also includes your rest days and when to workout your lower body.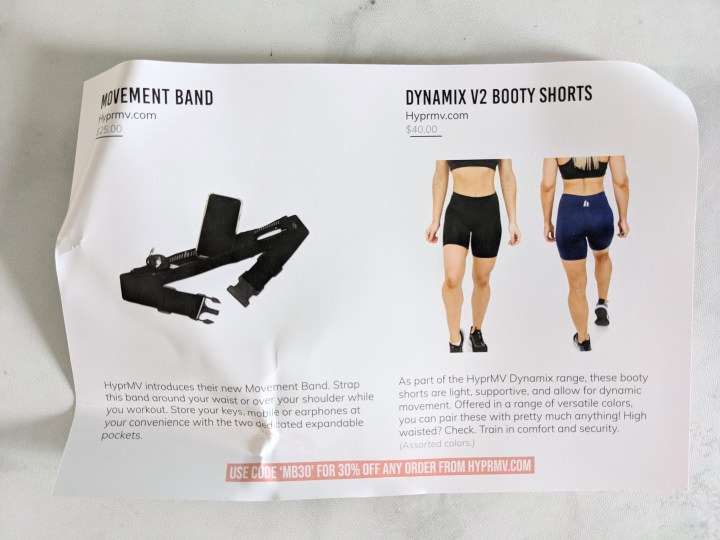 The other side of the card gives us a bit more info on the main items in this box : the Movement Band and the Dynamix V2 Booty Shorts.
HyprMV Movement Band. Let's face it, no leggings have enough pockets to carry everything you need around. And even when I can, I always remove them before doing my exercises (I've killed multiple cellphone screen doing a squat…) Having a small belt to put all your small items such as your phone, keys, cards, masks, etc, is a must. You can wear it around your waist, but it's small enough that you can wear it over your shoulder as well.
It has two pockets, one twice as long as the other one.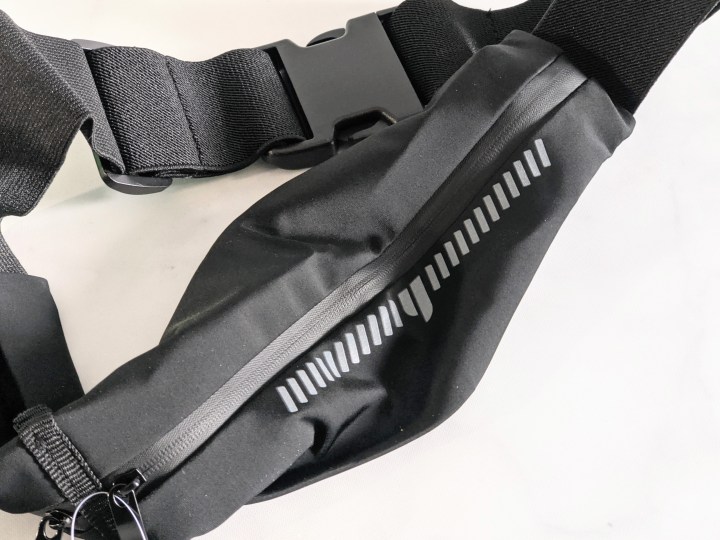 The pockets are twice as big as they look empty. The pockets are expandable as they are folded over, both a the top and at the bottom, without being bulky. The folded pockets are great to fit exactly what you need, and you don't have to worry about the size of your phone.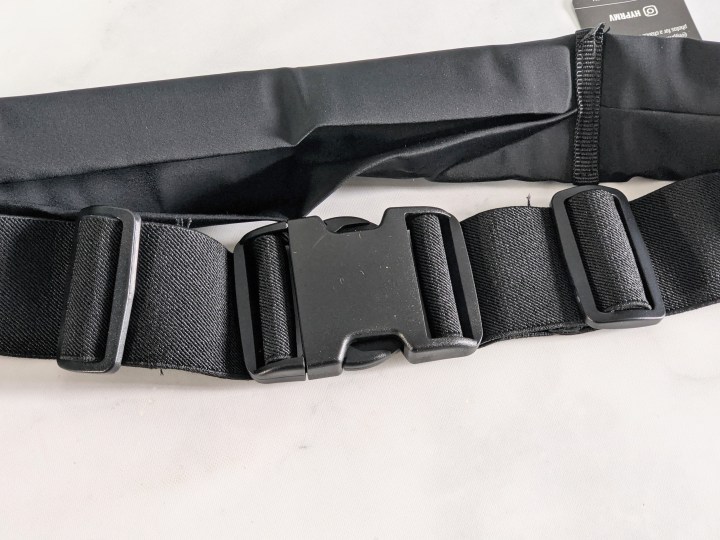 The length is fully adjustable and it's easy to put it on and off. This is a great way to keep your valuable close to you, at the gym or just to go for a walk.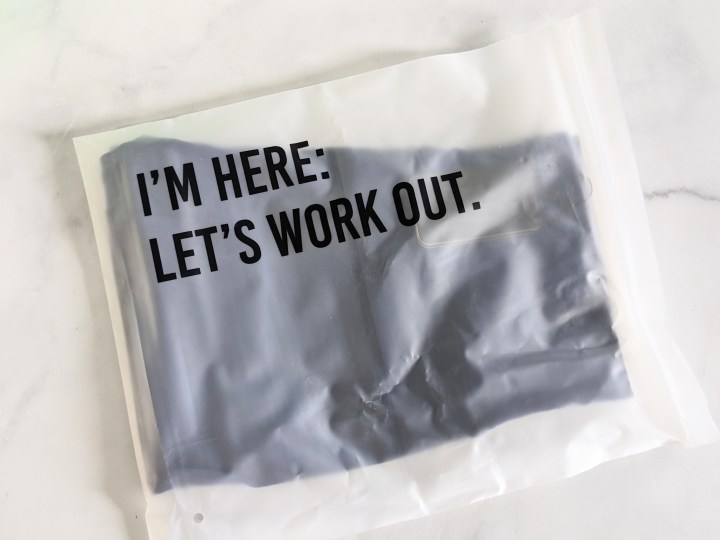 HyperMV Dynamix V2 Booty Shorts . Subscribers received different color. Mine came in Navy Blue.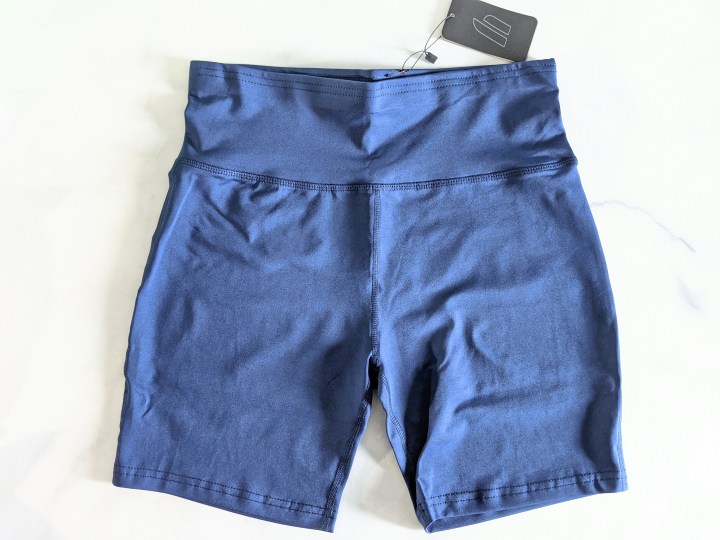 I was really happy to see longer shorts in this month's box. They are high waist and mid-thigh. I don't like booty shorts as they usually roll up and my thighs will rub against each other. These ones stayed mid-thigh, protecting the delicate upper thigh skin, but they didn't constrict my legs in any way. They were so comfortable and perfect to workout in the summer.
There's a small reflective logo at the back and they are squat proof.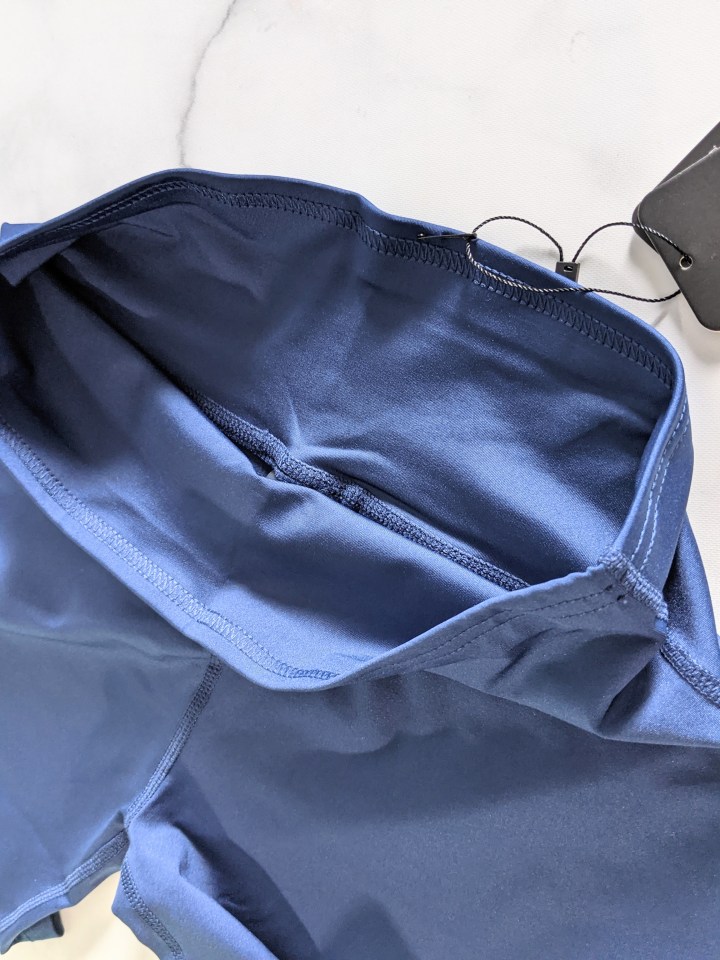 There's an elastic band at the top of the waist, but it was nice and flat on my belly, keeping everything in place. I didn't have to readjust them at all during my workout, and I barely felt them against my belly.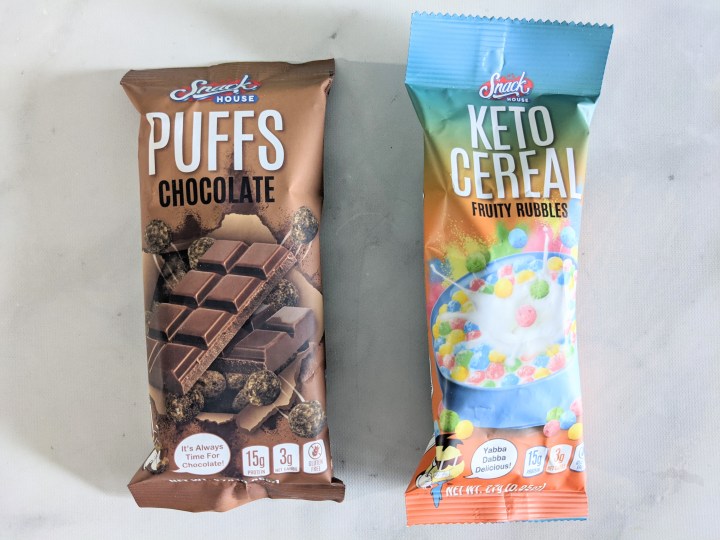 Snack House Puffs Chocolate. Low carb and keto friendly, high protein snacks, these little crunchy puffs are also gluten-free. They pack 15g of protein for 125 calories and they taste like a good chocolate snack.
Snack House Keto Cereal – Fruity Rubbles. An other low carb and keto friendly snack, this high protein cereal tastes like other fruity cereals out there, with a nice balance of sweetness. Both snacks are sweetened with allulose and they can be eaten as is or with milk.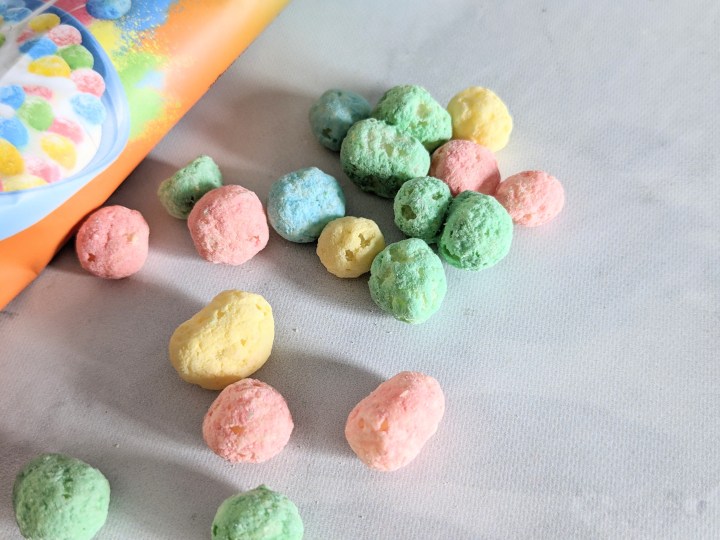 I ate them right out of the bag!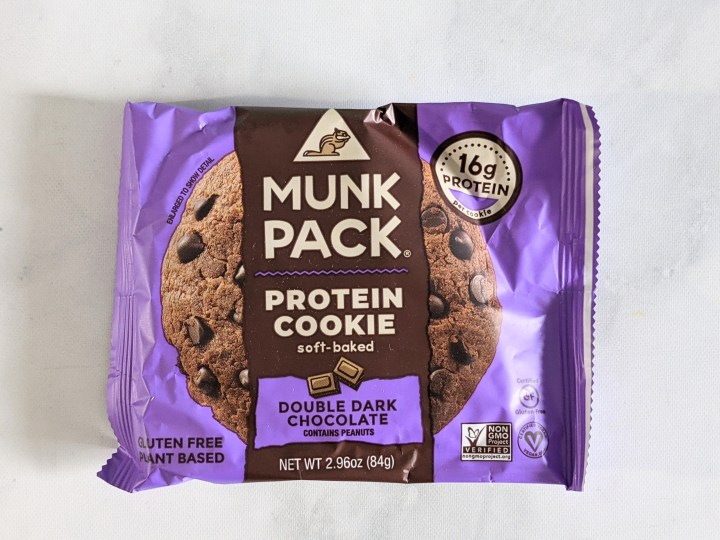 Munk Pack Protein Cookie Soft Baked – Double Dark Chocolate. Vegan and gluten-free cookie, a whole cookie contains 16g of protein for 320 calories and 6g of fiber. It contains peanut and plant-based protein.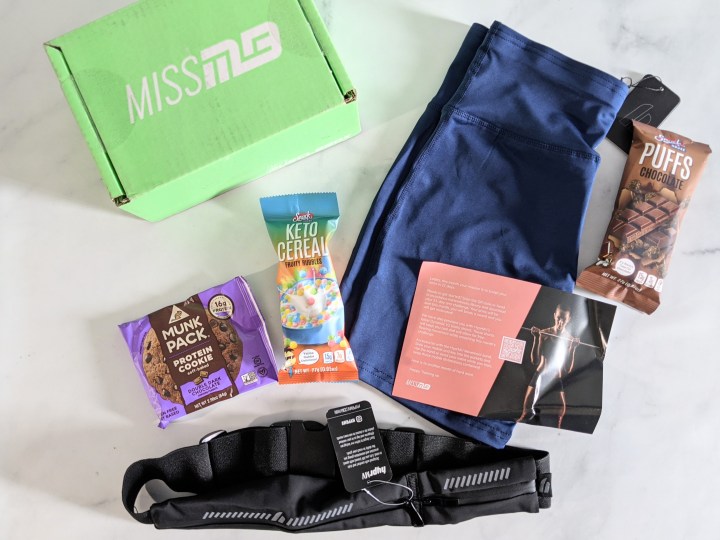 This month's Miss Muscle Box was yet an other great box. We may not have a physical copy of the monthly workout like we had until a few months ago, but we now have access to a lot of different ones through the QR code (or straight to the musclebox website). I'm so happy with my longer booty shorts and it might turn me into a "working out in shorts" type of person! The belt is a great way to keep all the small items nearby without cluttering the area, and to keep them safe. As usual, the snacks are tasty and make me discover new brands and new flavors.
What do you think of Miss Muscle Box?