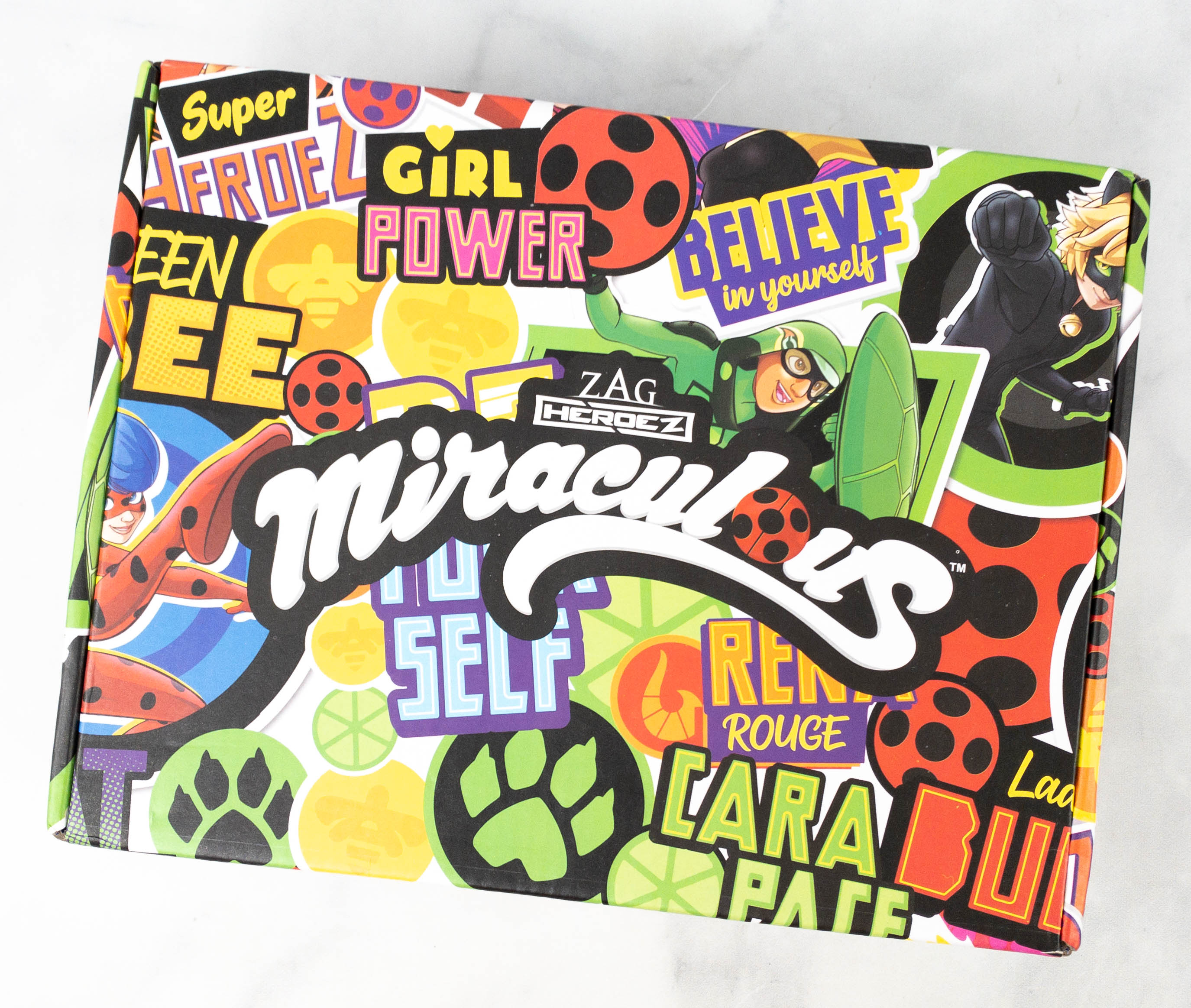 The Miraculous Box by CultureFly is a subscription for Miraculous fans! Miraculous: The Tales of Ladybug and Cat Noir is a French CGI animated television series featuring Parisian teenagers who can transform into superheroes and help protect their city from the villains. Each box from this subscription will contain 7-10 Miraculous merch, which may include apparel, accessories, collectibles, stationery, homeware, decor, and more. The subscription is $29.99 per quarter on a quarterly plan, but you can get it at $26.99 if you subscribe to an annual plan. They promise a total retail value of $50 in every box.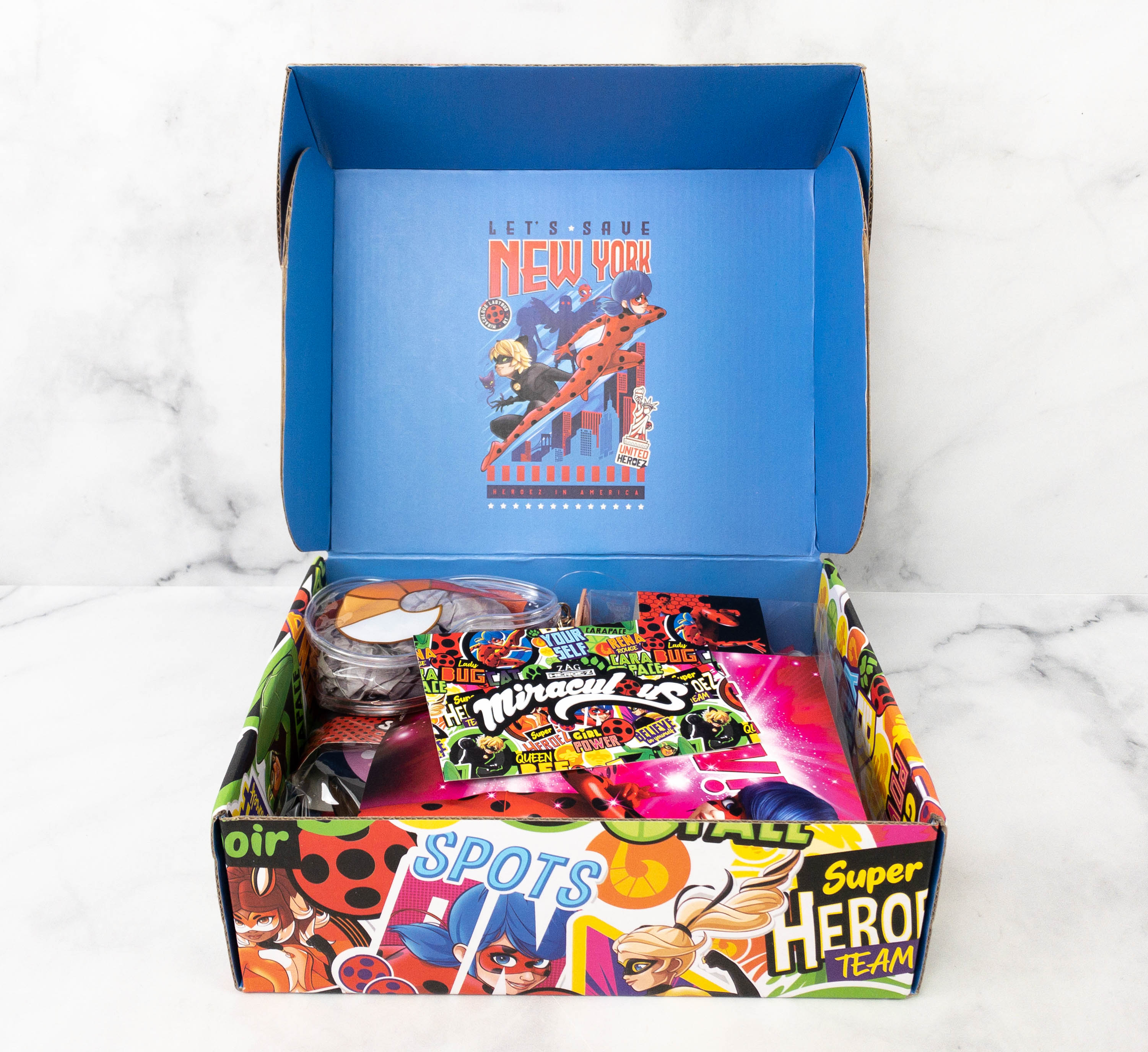 The box itself is cute and colorful!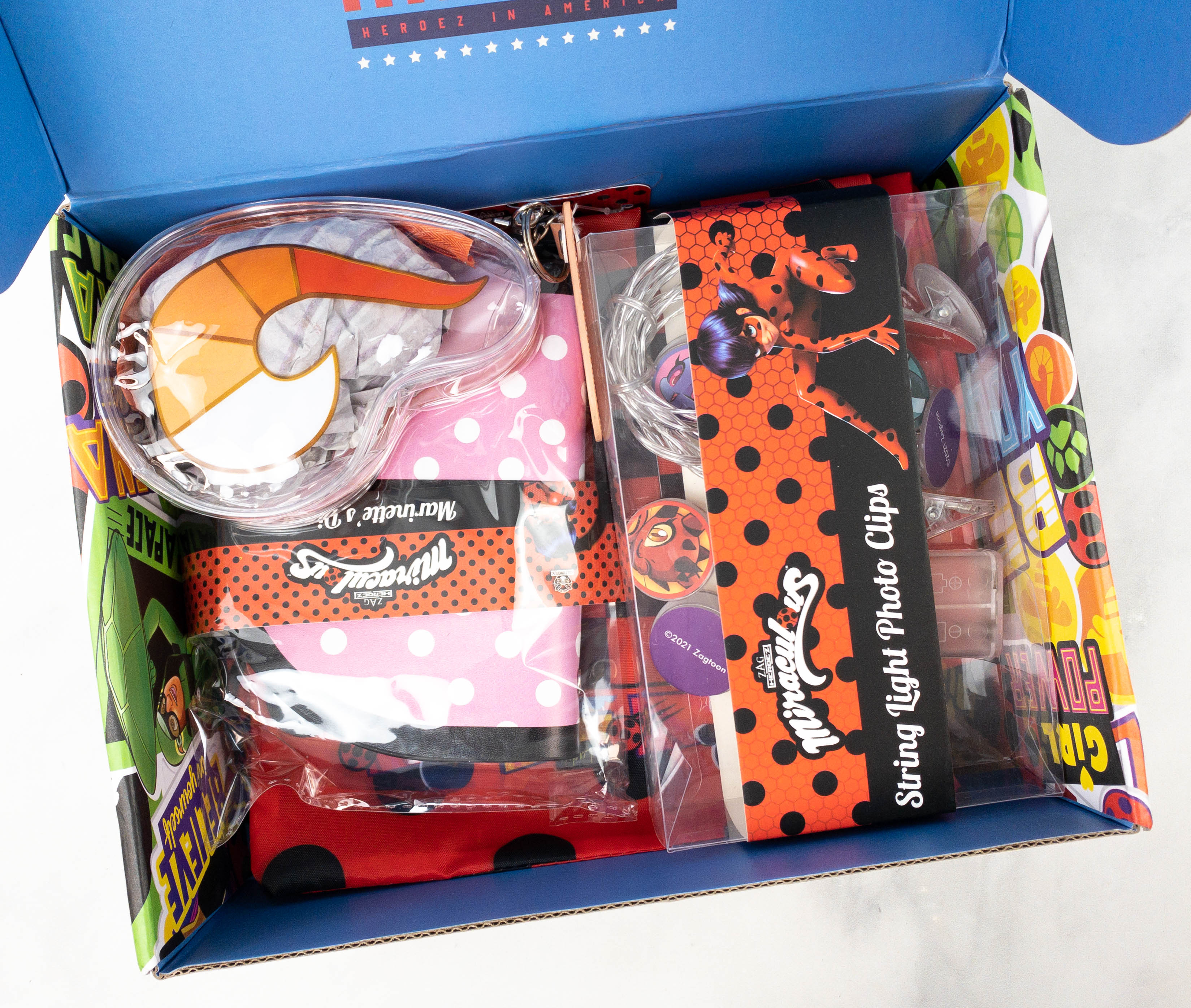 Most of the items came in their original packaging.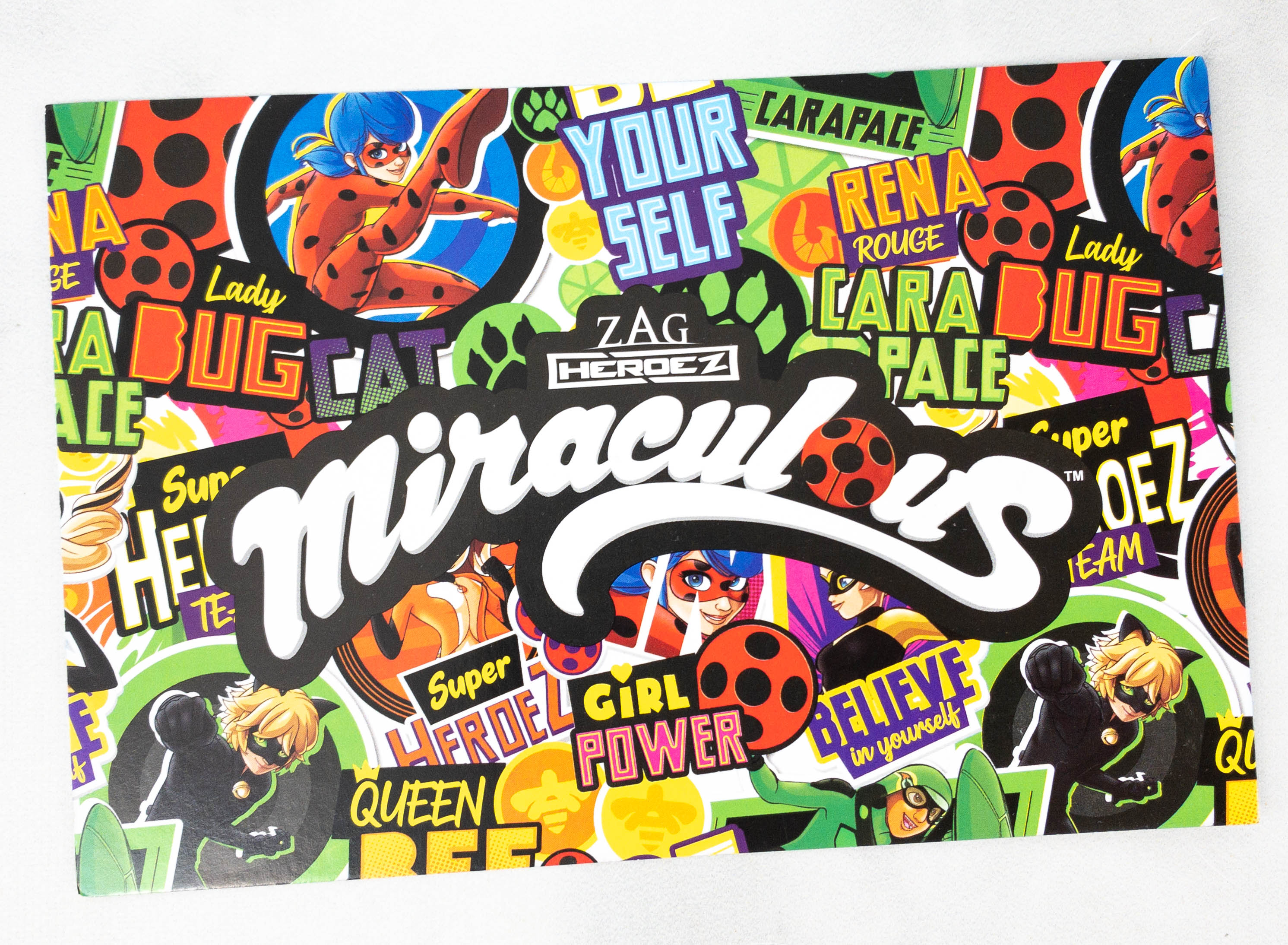 The Spring 2021 theme is Ladybug New York.
At the back of the card, there are photos of the items in this box.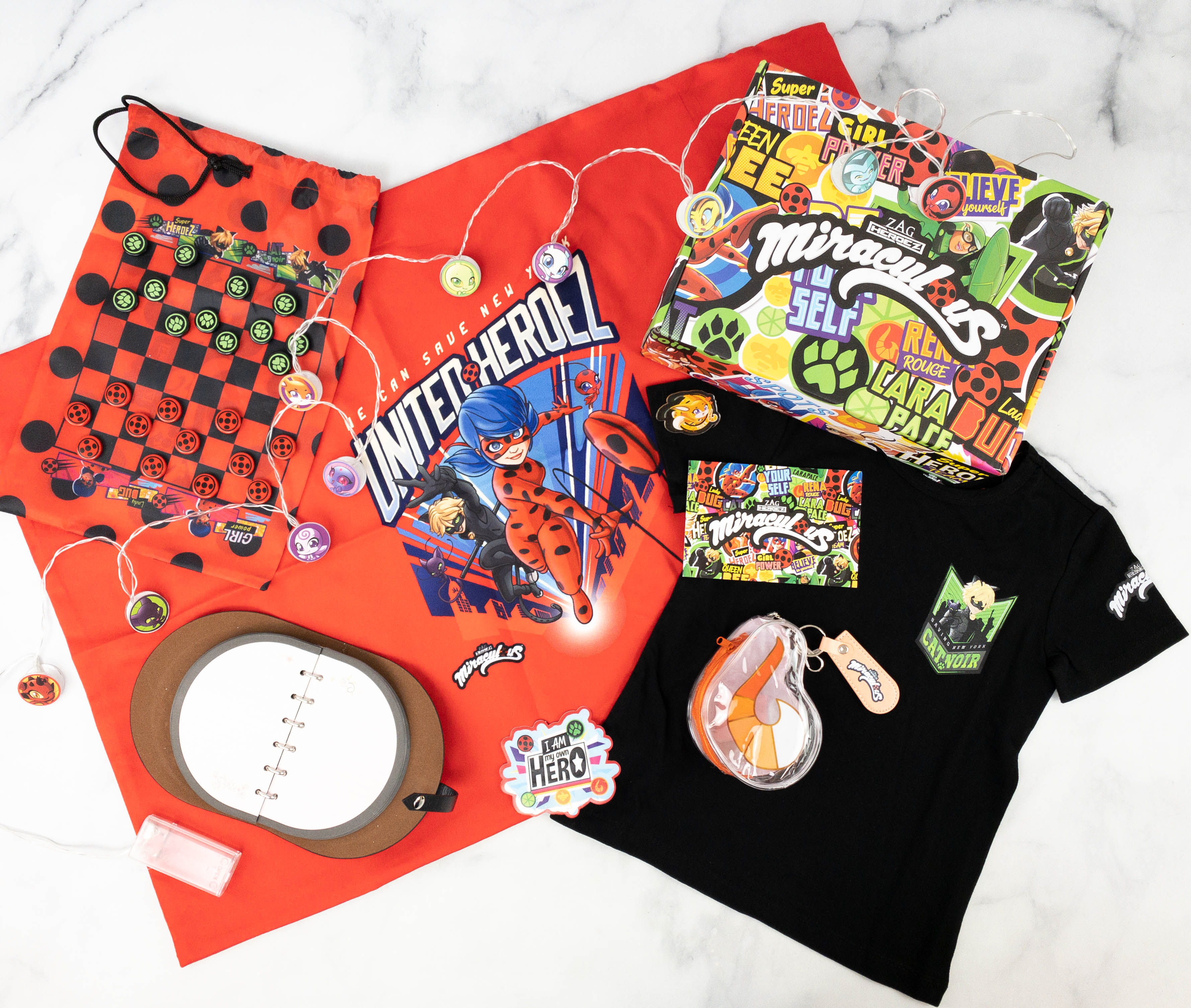 Everything in the box!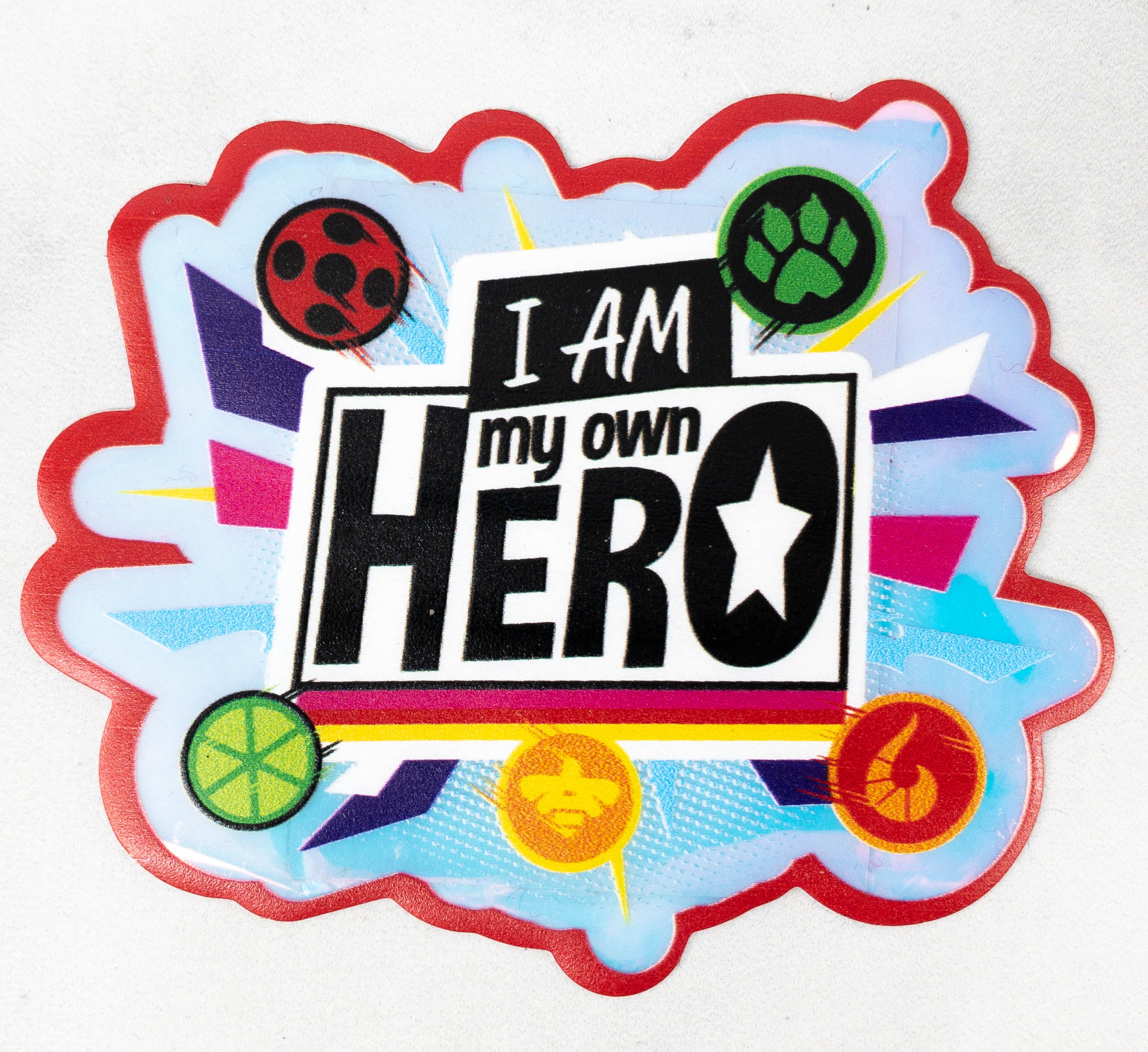 Holographic Patch. This holographic patch has inspiring words surrounded by the character logos from the animated series!
You just have to iron the patch on your desired surface, whether it's a tee, a jacket, or a tote bag. The packaging also provided instructions on how to properly attach the patch.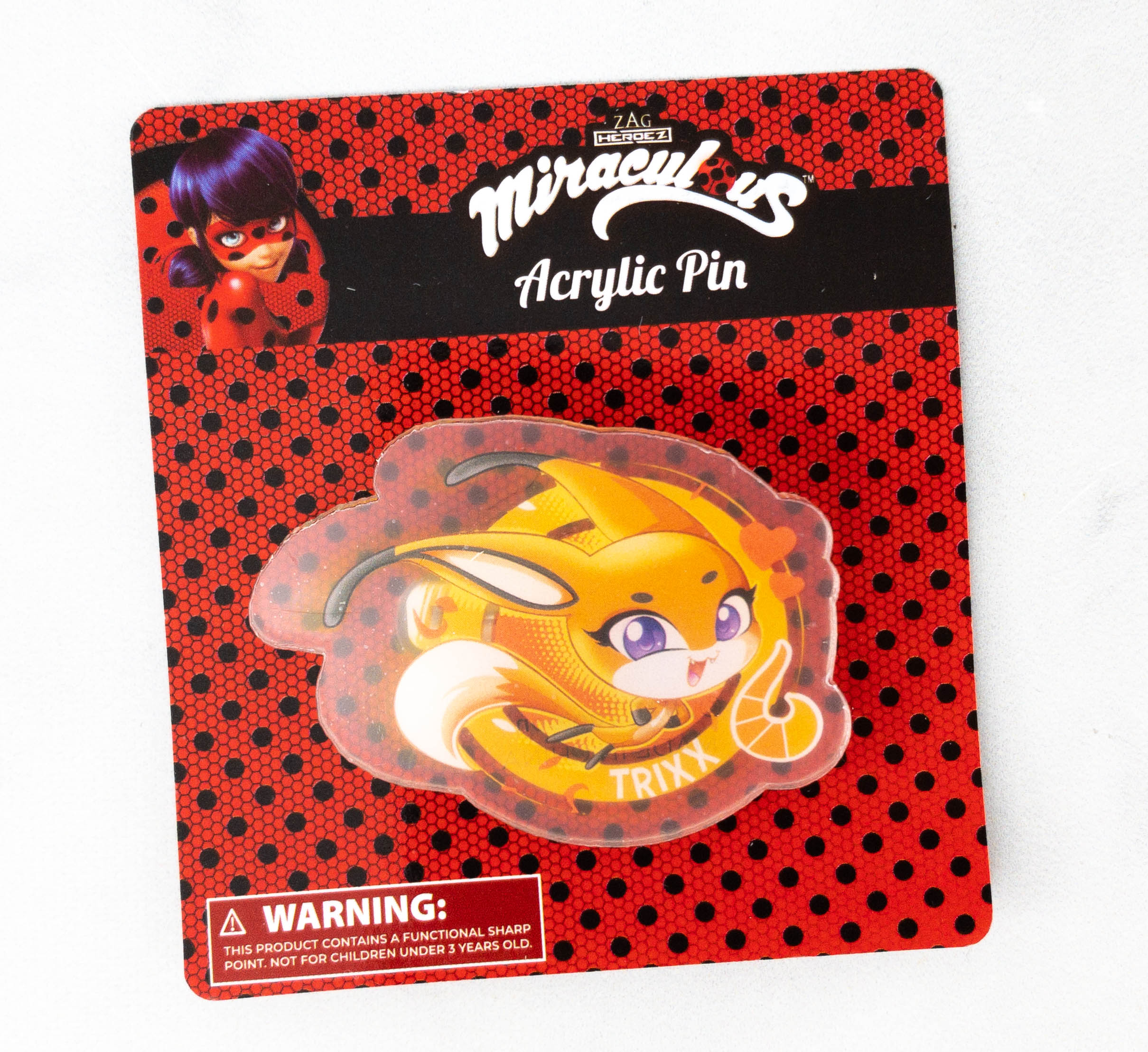 Trixx Acrylic Pin. It's a cute acrylic pin featuring Trixx, a fox type superhero!
Trixx is friendly, encouraging, wise, and can accurately judge anyone's character. She can also identify her new wielder's best qualities very easily!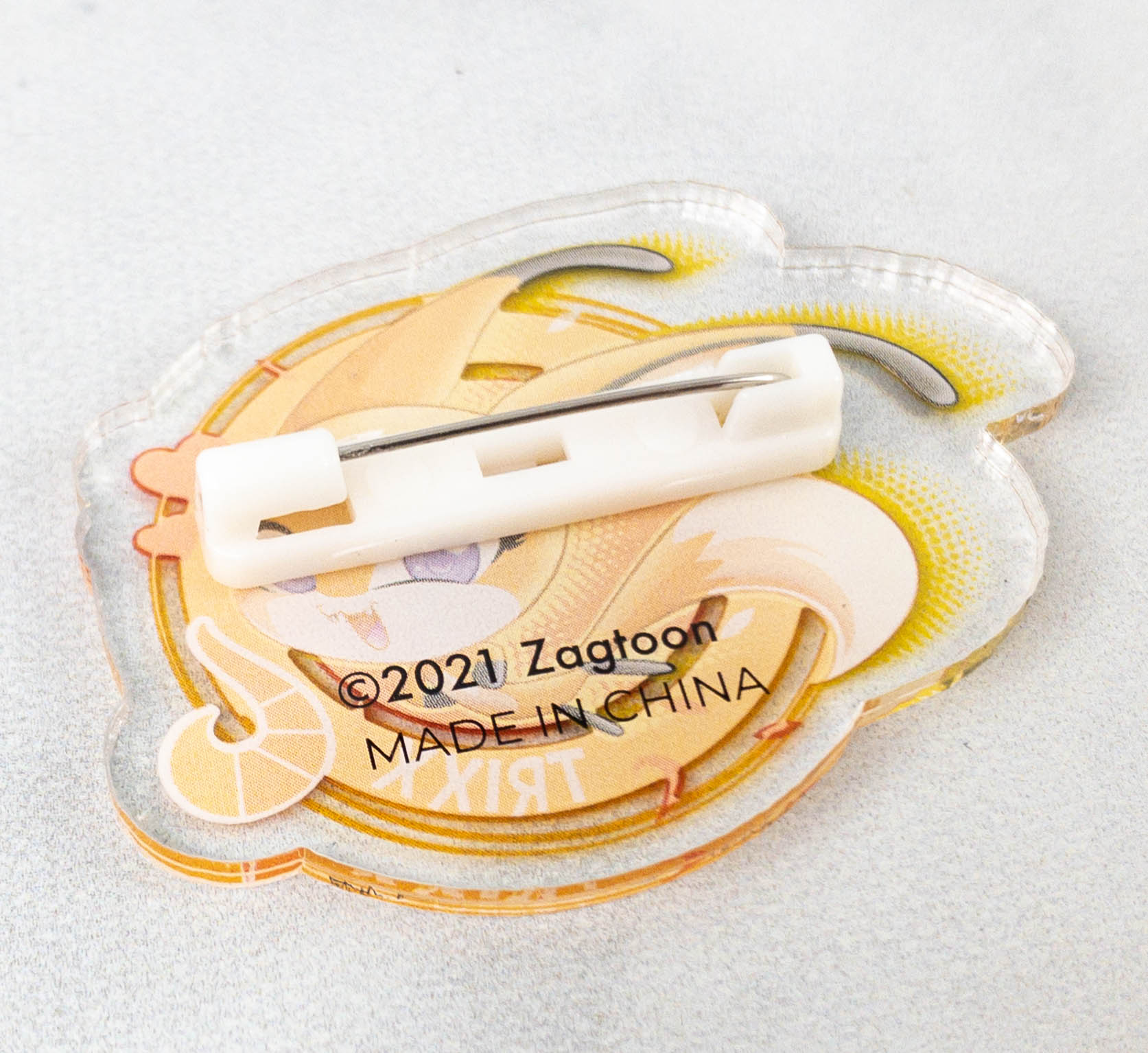 The bar at the back can be used to attach the pin to your bag, clothing, lanyard, or just about anywhere you want to put it!
Coin Purse. Here's a cute Miraculous themed coin purse! The purse is made using a transparent material and secured by an orange zipper.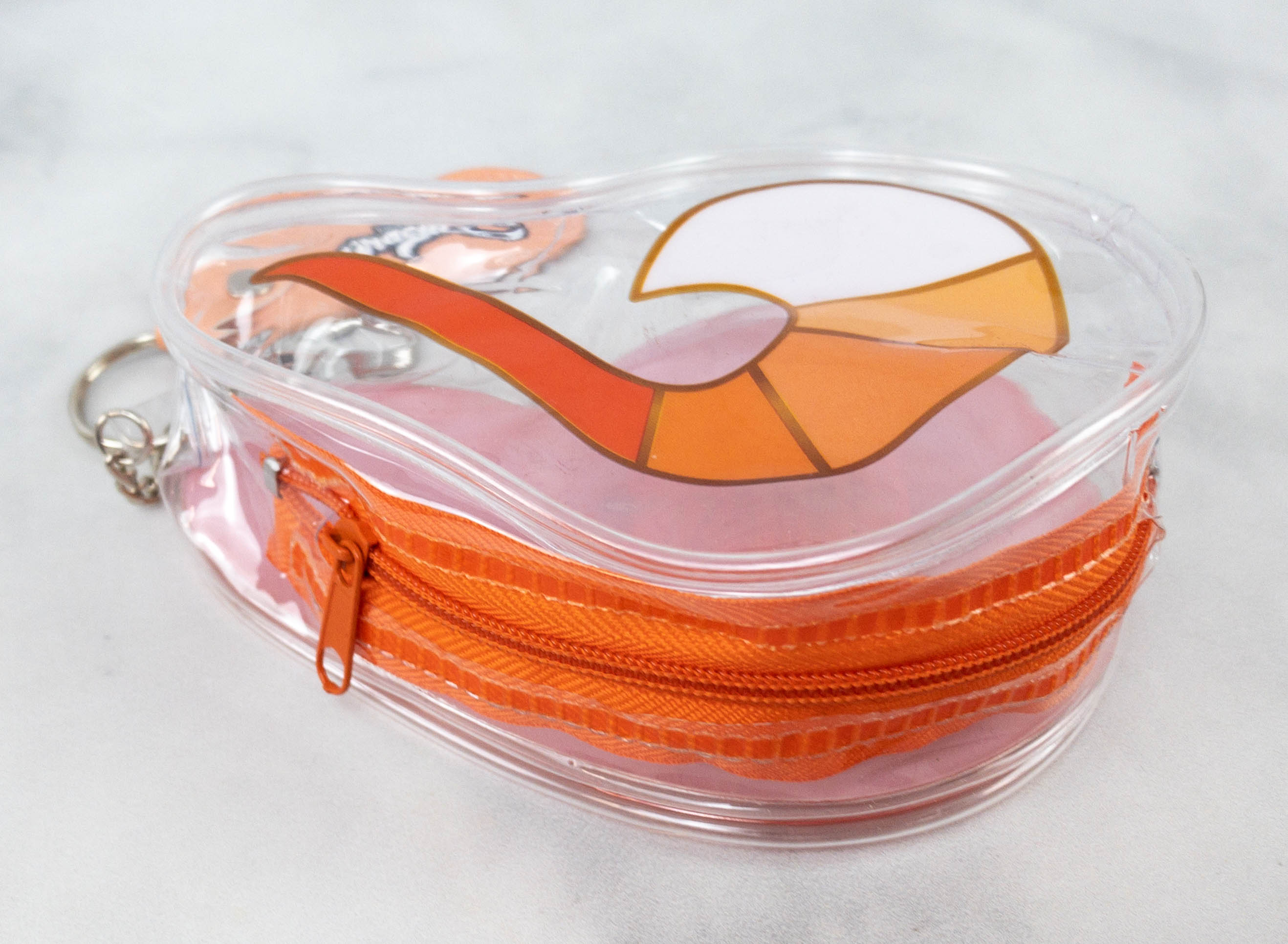 It's quite small but you can use the keyring to attach it to you bag so you can carry small trinkets in it!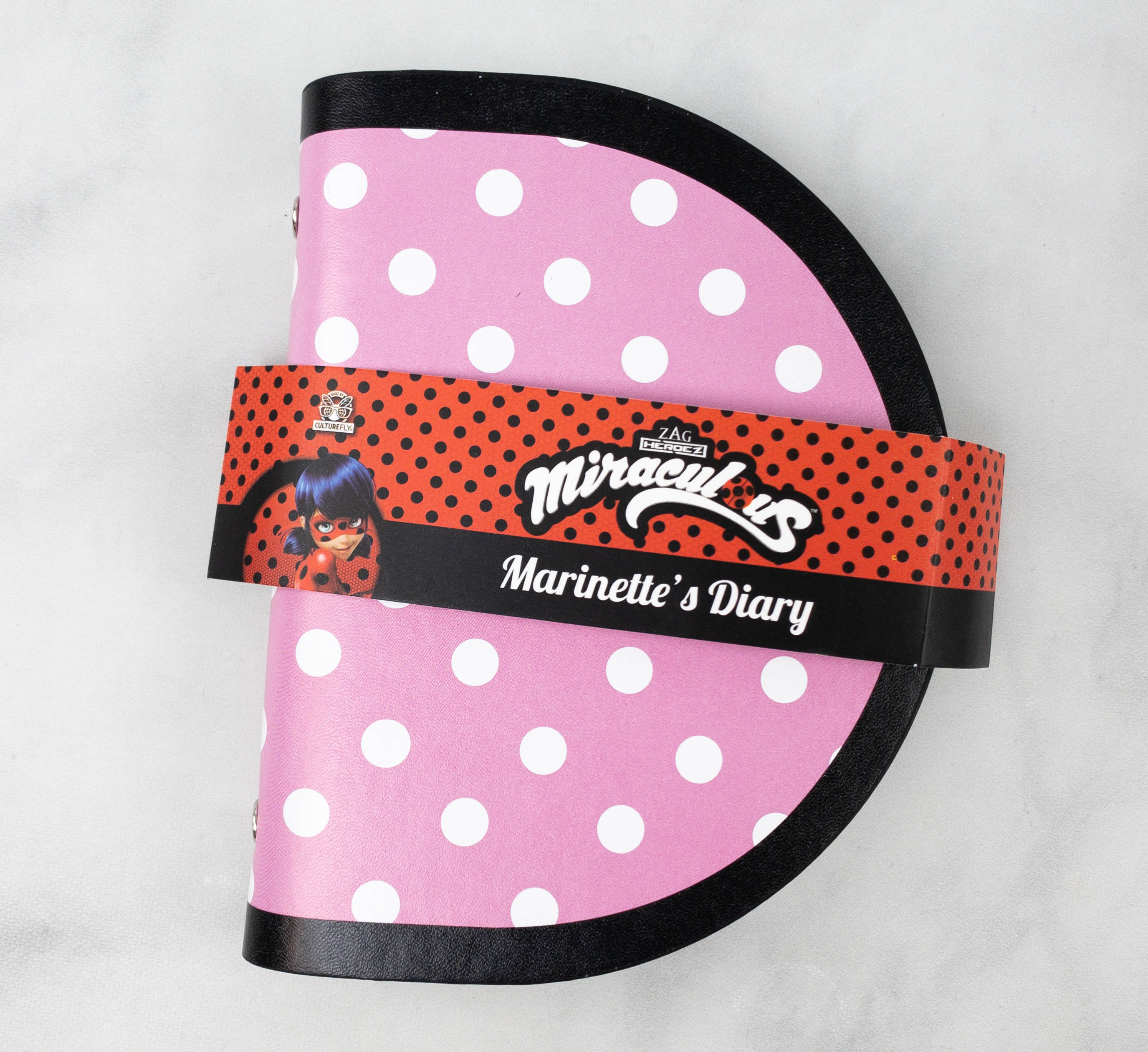 Marinette's Diary. I also received a diary exactly like the one that Marinette used in the Miraculous series!
The diary is a pink, polka dotted notebook with black edges, shaped like half a circle.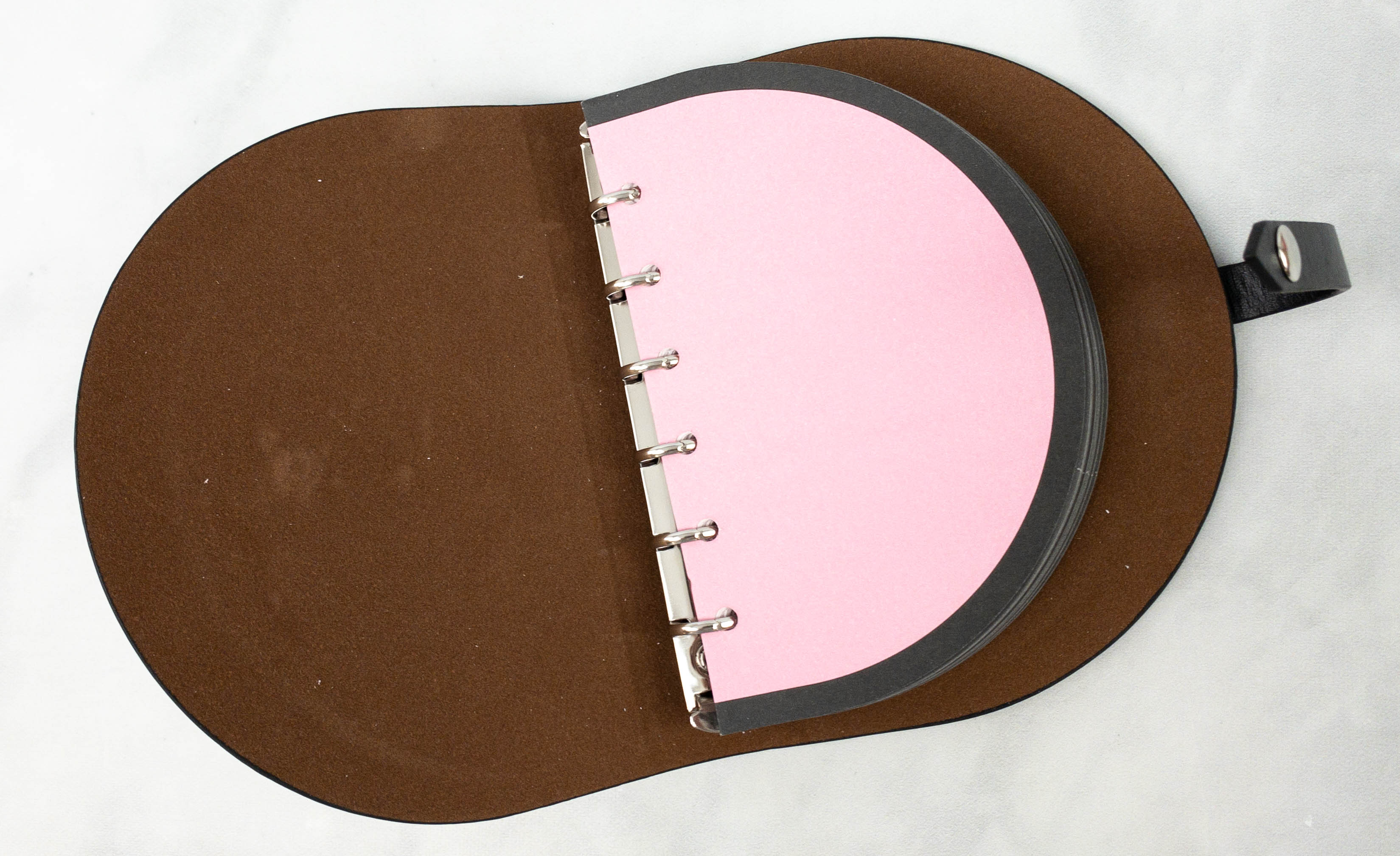 In the series, Marinette's diary contains all her secrets. If anyone tries to steal and read it, the diary clamps shut on the thief's hand and it can only be opened using Marinette's key.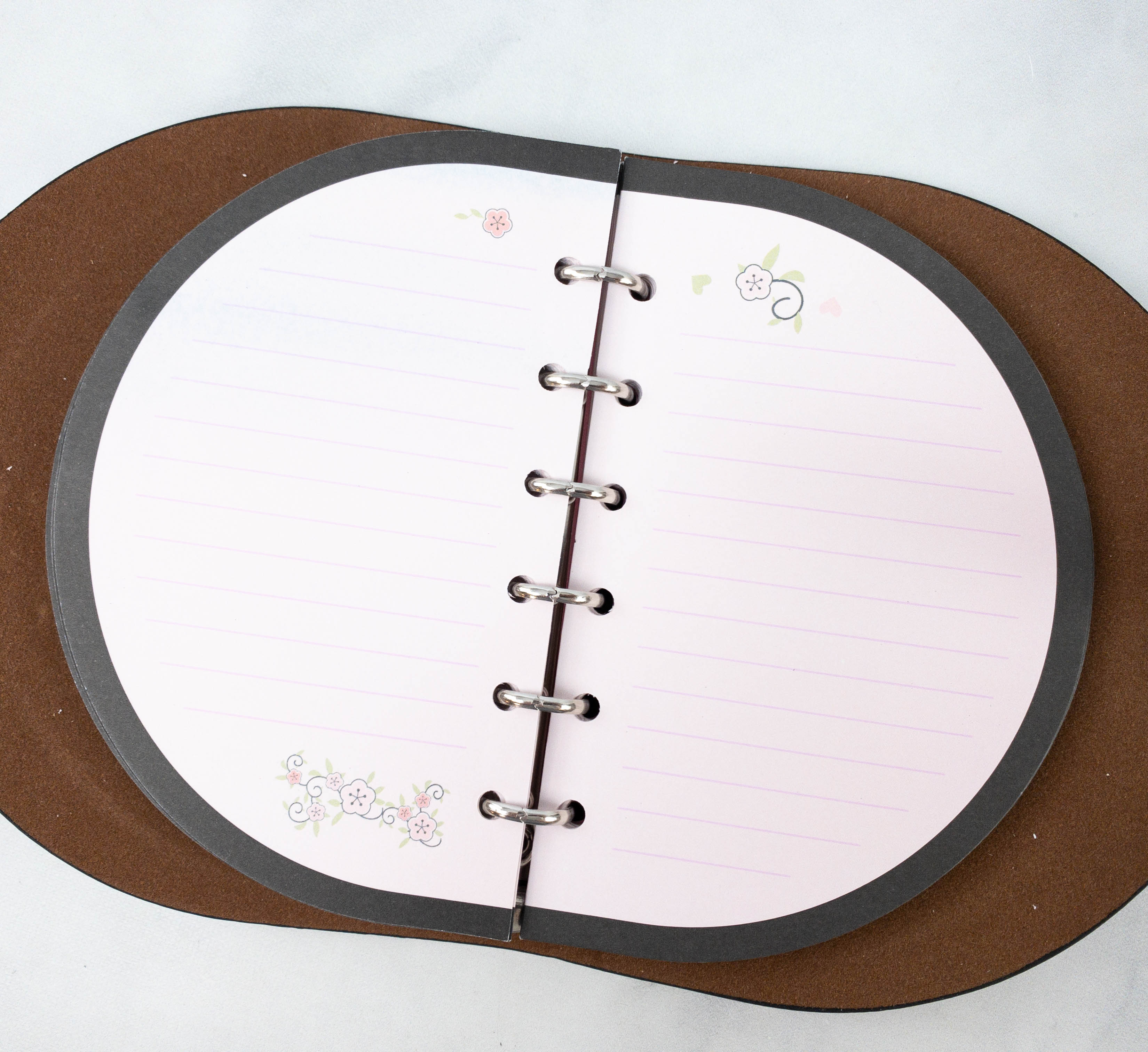 The pages are lined and they come with a few flower prints as well.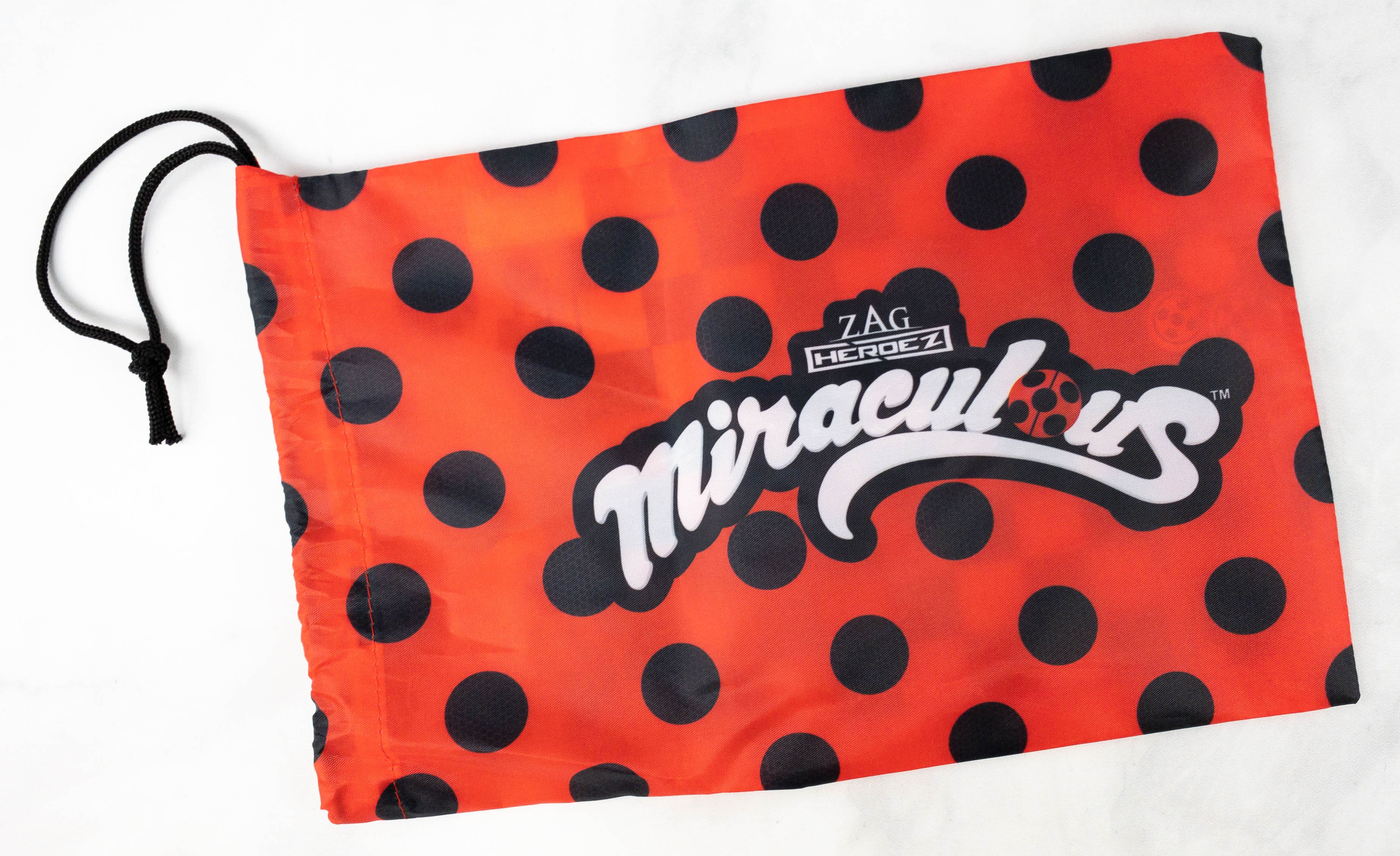 Checkers Set with Travel Pouch. Checkers is a classic board game and this Miraculous version is something that kids can bring when traveling.
The checker set came in a drawstring pouch which also serves as the board when laid flat on a table. The pouch also features Super Herdez, Cat Noir, Lady Bug, and Girl Power.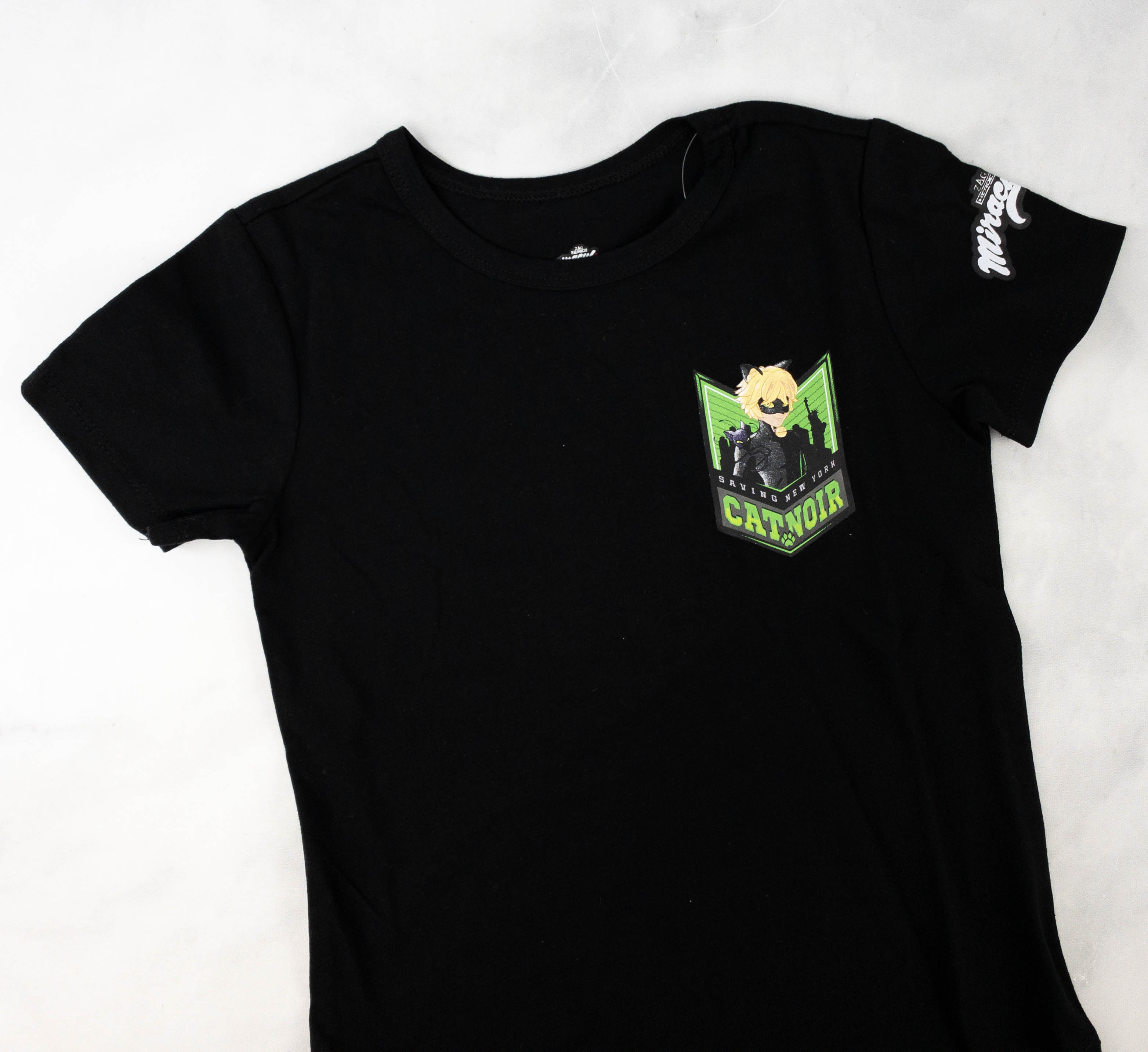 Cat Noir Slouchy Tee. Here's a black t-shirt featuring Cat Noir! It's a simple and comfortable tee which can be worn on any casual day.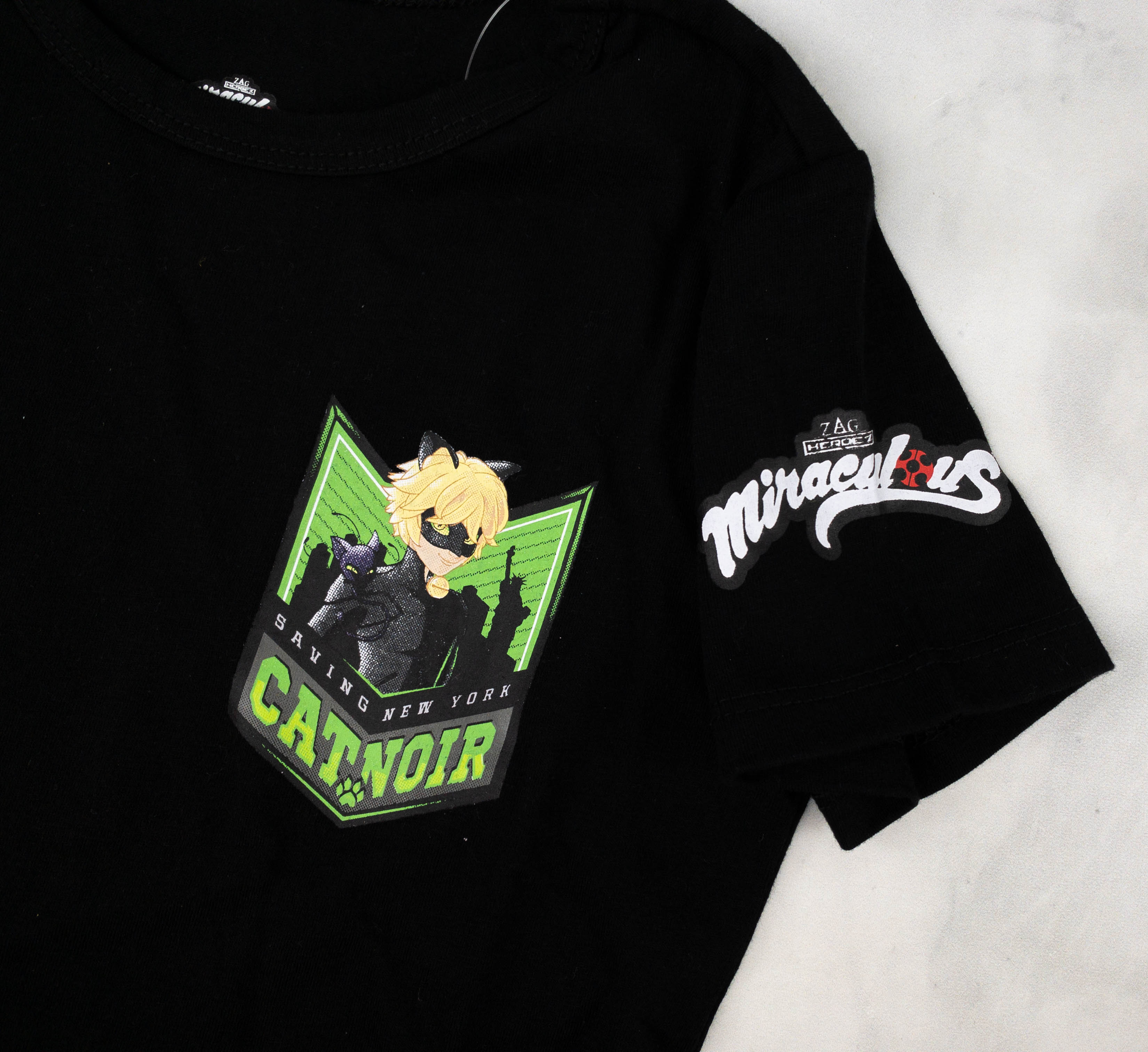 Aside from the Cat Noir character print on the left chest part, the show's logo is also printed on one of the sleeves of the tee.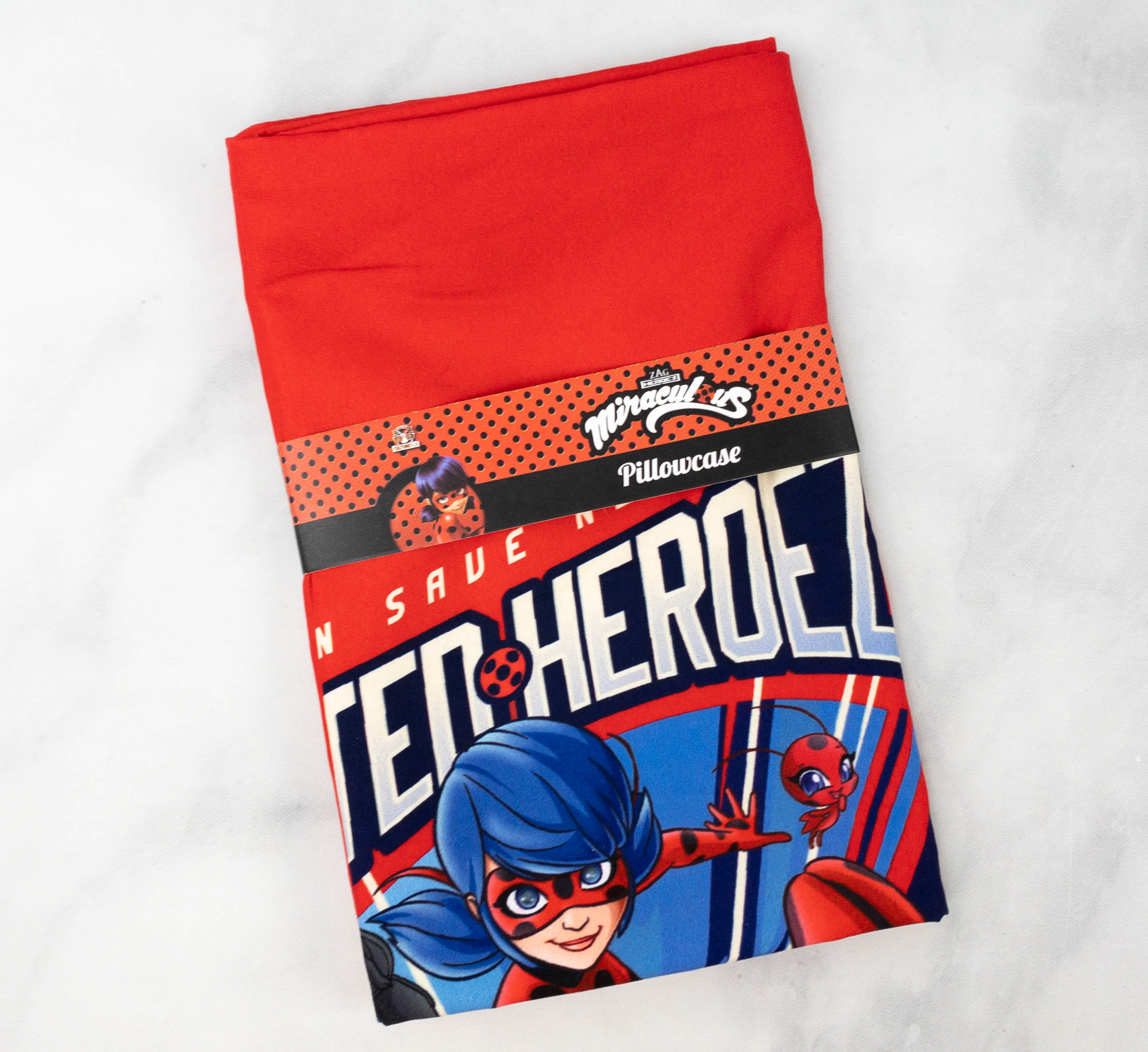 Pillowcase. This red pillowcase is another fun and useful inclusion in the box. It's a great way to jazz up the bed of any Miraculous fan!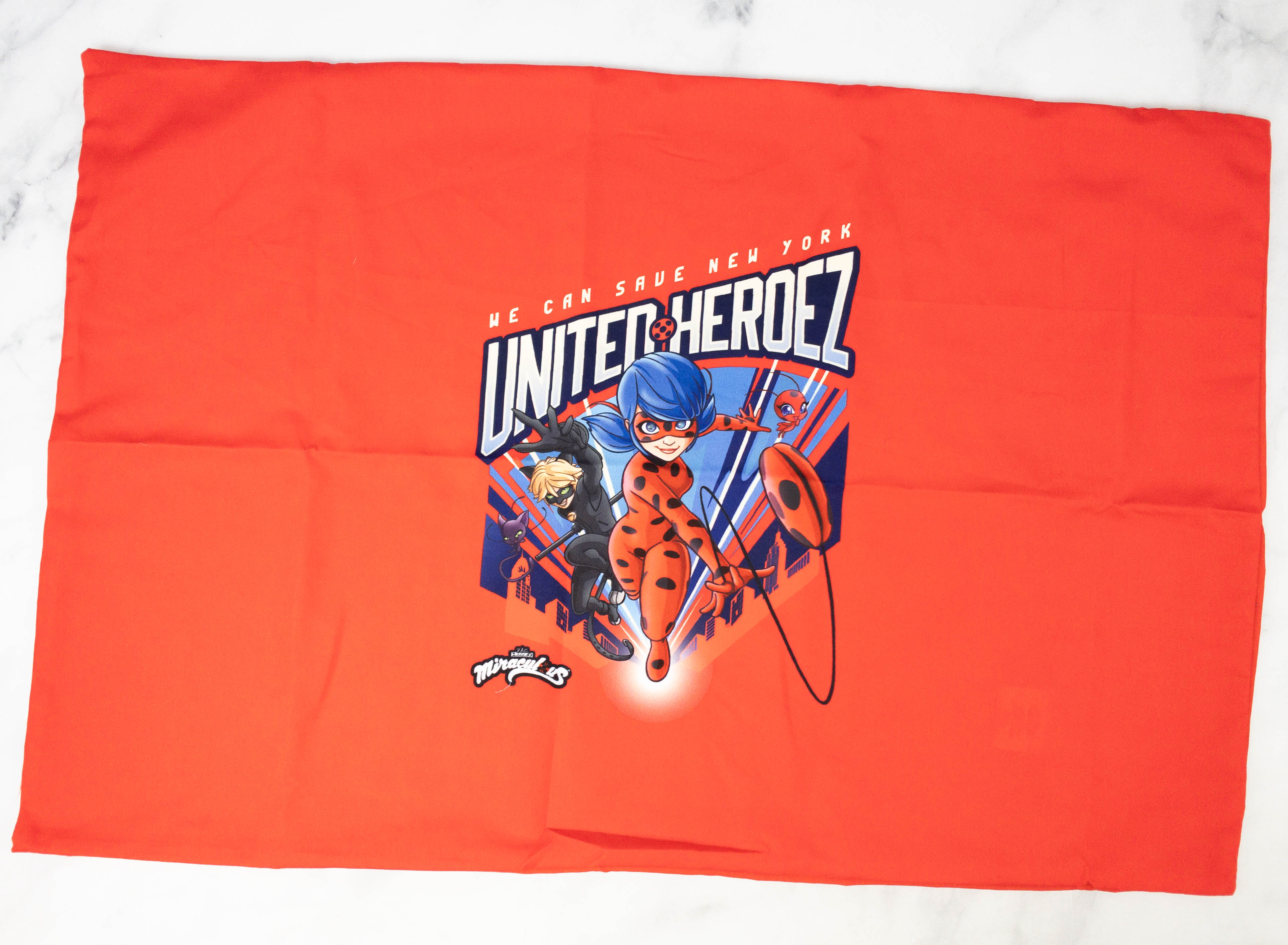 Printed in the middle are Cat Noir and Ladybug in action!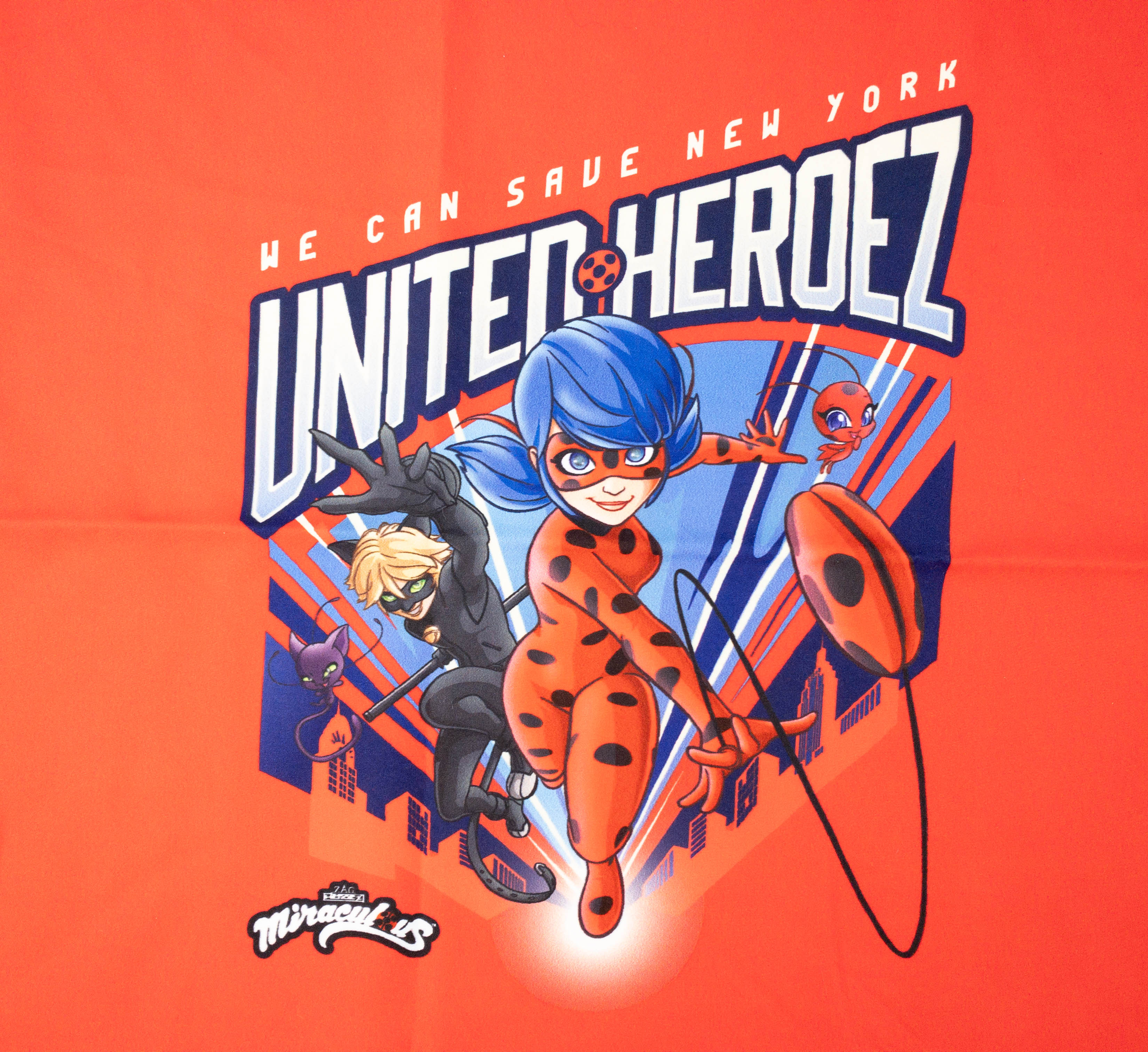 The print is high-quality and vibrant!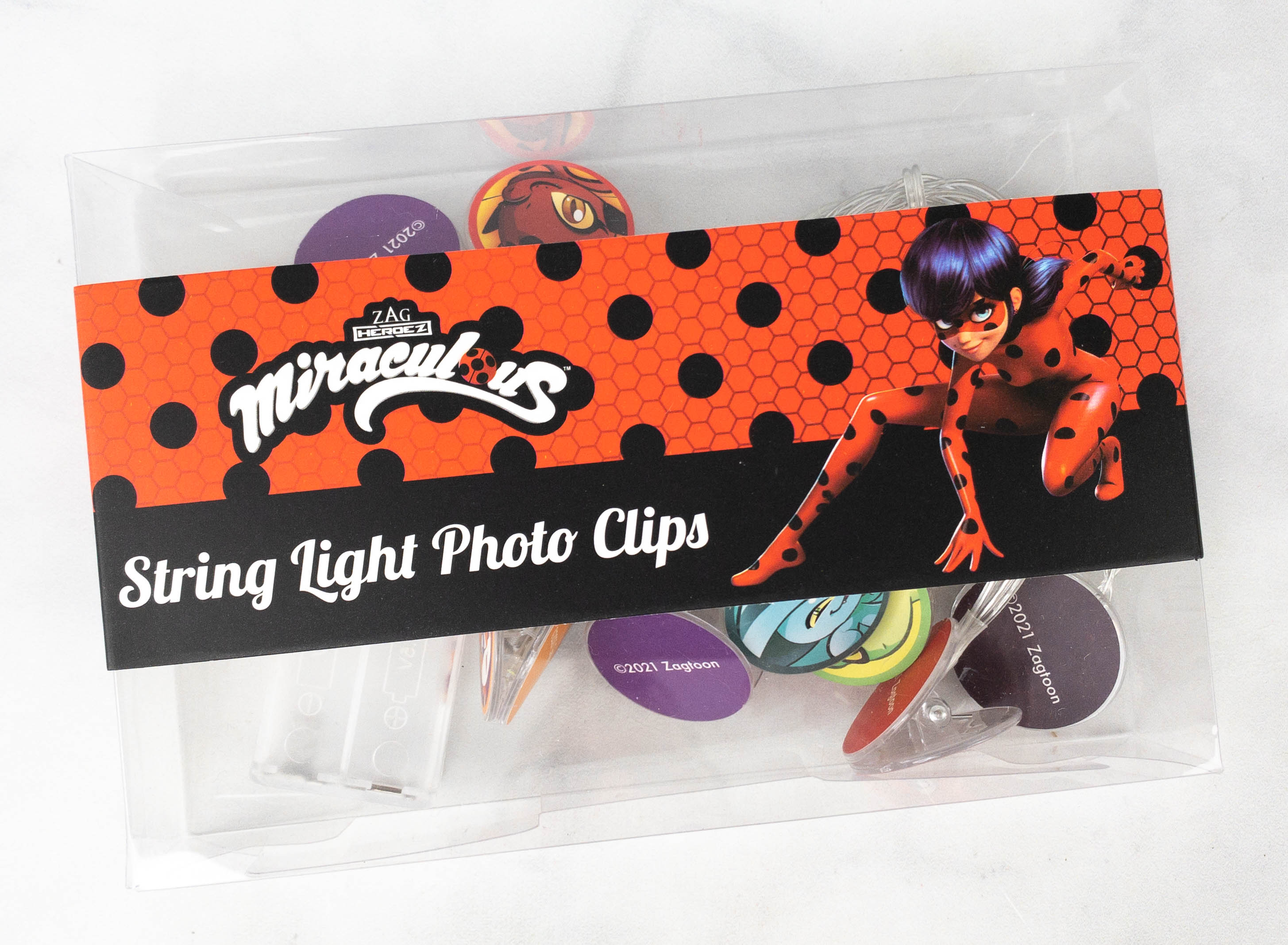 String Light Photo Clips. Another item that can be used for decorating the bedroom is this string light with photo clips!
There's a featured Miraculous character in each clip and they look so adorable!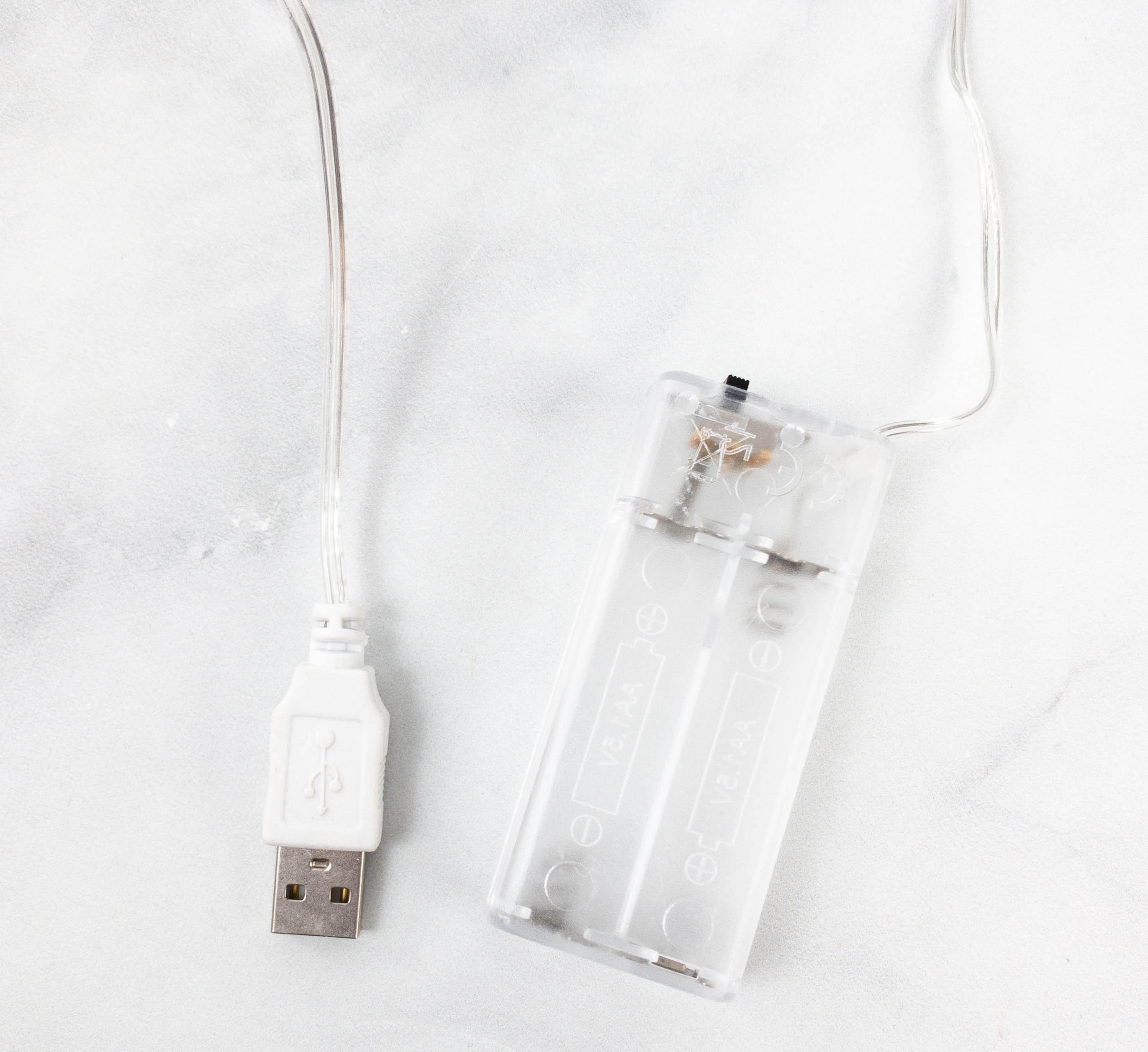 It can be powered by using 2 AA batteries or by plugging the USB cord to a power source.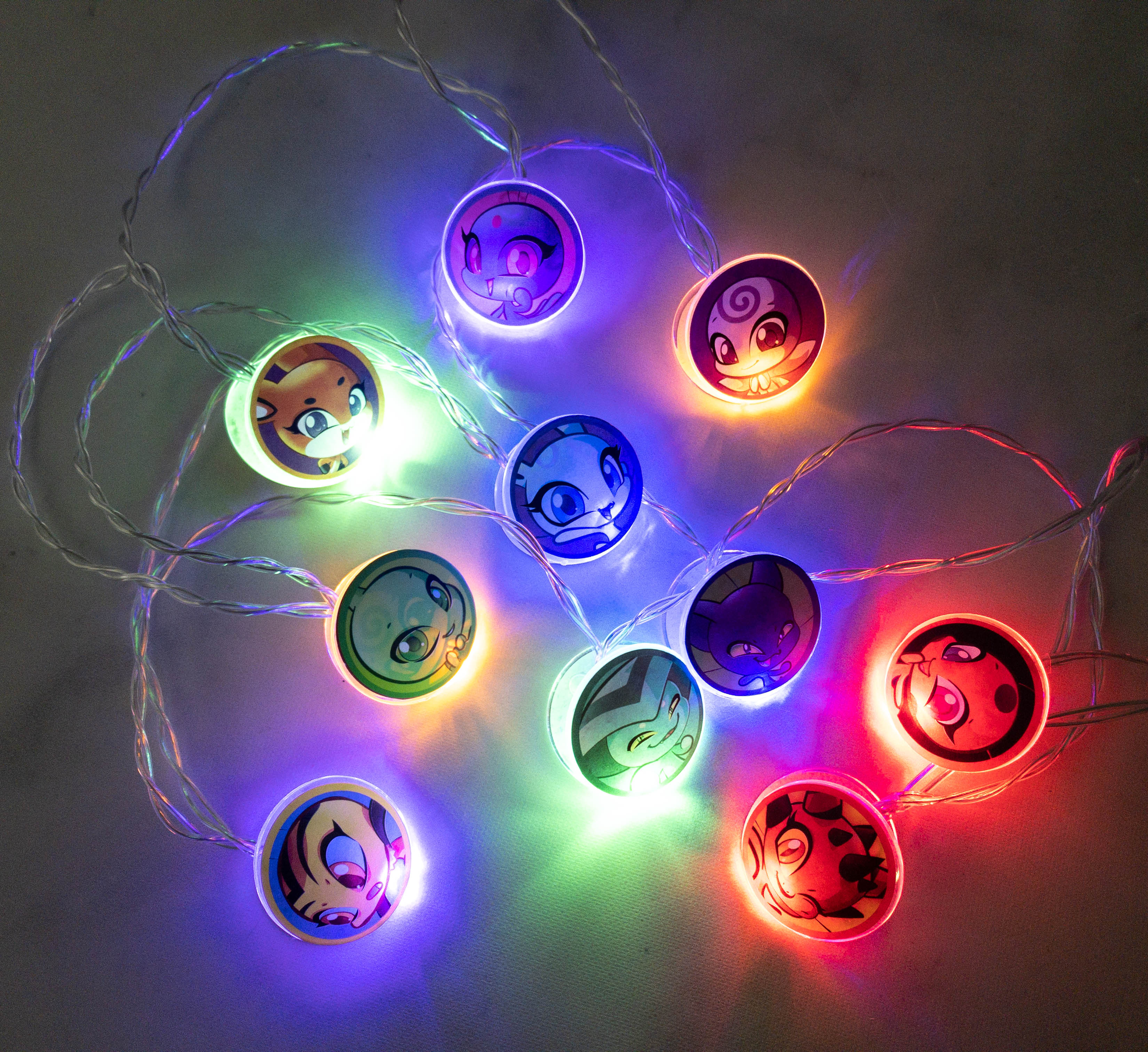 It's pretty when lit up! They look great on their own, but you can also clip your favorite photos using them!
This quarter's Miraculous box is filled with another batch of fun Miraculous merch! There's a t-shirt with a simple but adorable print featuring Cat Noir, plus some items for the bedroom including a pillowcase and string lights. There are also items that kids can bring while traveling, like the checker set and the coin purse. My daughter's favorite from this box is the notebook inspired by Marinette's journal. It comes in a unique half circle shape, but it has enough space for writing down notes. This box would be a great treat for Miraculous fans! The items are high-quality and the variety is fantastic too!
What do you think of this month's box?