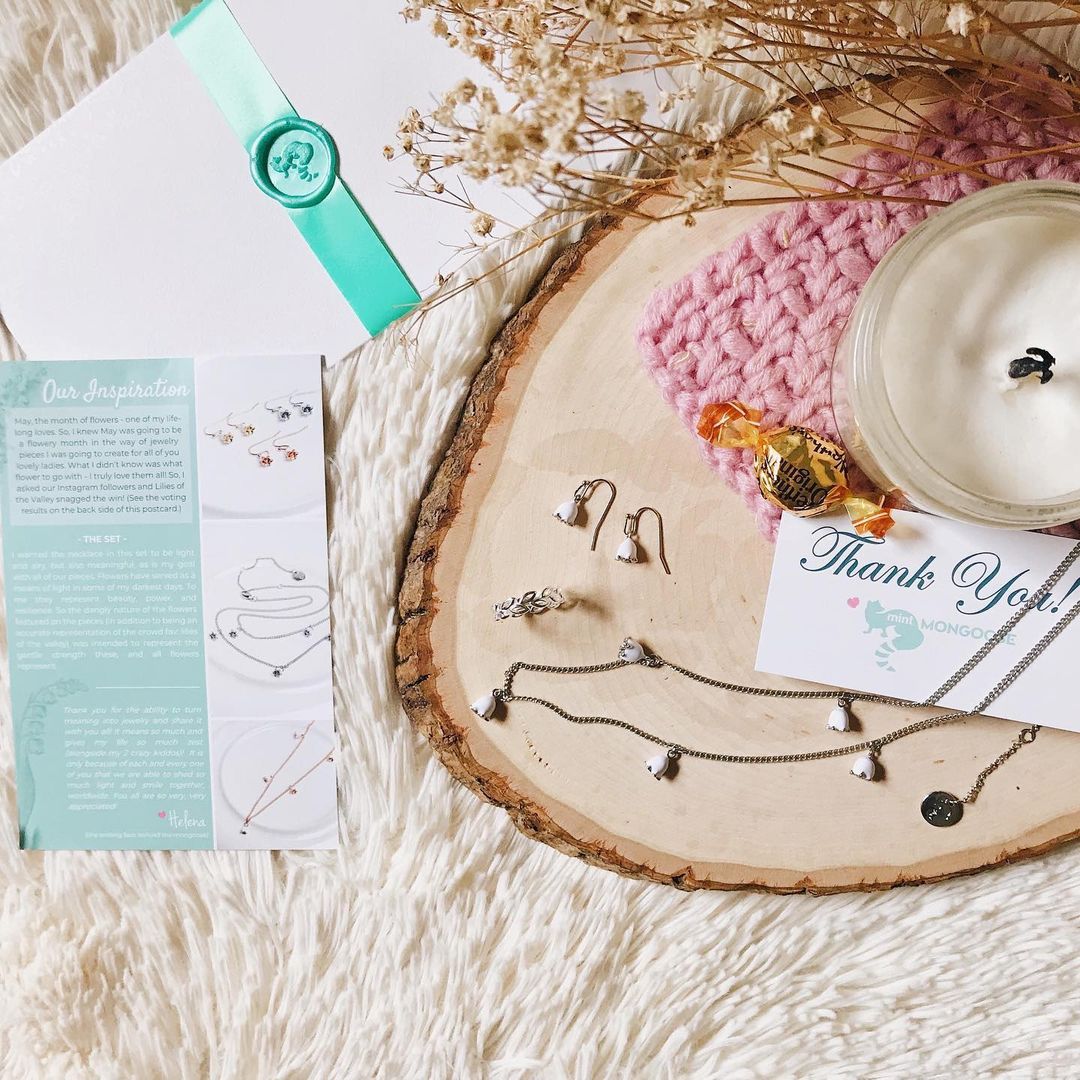 mintMONGOOSE, a jewelry subscription box, has released spoilers for their May 2021 box!
This month's set is inspired by harnessing, and running with, creativity. Between the jewelry creations, and daily lives of three kiddos ages 5 & under, one thing we are not short of in my household is creativity.

However, it wasn't until my daughter, Emma, ran up to show me her 1,498th drawing, that I realized it. She caught me right at the right moment and that drawing stopped me in my tracks. I began watching her, and her brother, Emerson. As they continuously pushed the boundaries of reality to live — with flair — in the life they were creating moment by moment. It was a beautiful thing. We have rocks in front of our house, and 99% of the time we come or go, Emerson grabs a rock which he becomes instantly attached to and dreads having to return it to its home.
mintMONGOOSE is $16.99 a month for 3 pieces of jewelry. New subscribers can pick either rose gold, silver, or gold when they sign up and current subscribers can modify their choice of rose gold, silver, or gold on the website. Check out all our mintMONGOOSE reviews to find out more about this subscription box!
Here's the necklace in Silver, Gold, and Rose Gold:
This beautiful necklace will be in our May boxes, along with the rest of the AWESOME set
mintMONGOOSE is a monthly subscription box containing 3 carefully selected jewelry pieces, delivered to your mailbox!  You'll get a free gift every 3 months and the subscription can be customized to your color preference: Silver, Gold, Rose Gold, or Surprise Me and you can choose to receive earrings or not! Depending on the plans you add on to your regular monthly jewelry membership, you may also receive a monthly pair of bonus earrings (for $3.99/mo.), a bonus ring (for $3.99/mo.), or a super-soft graphic t-shirt in line with that month's jewelry inspiration (for $9.99/mo.)!