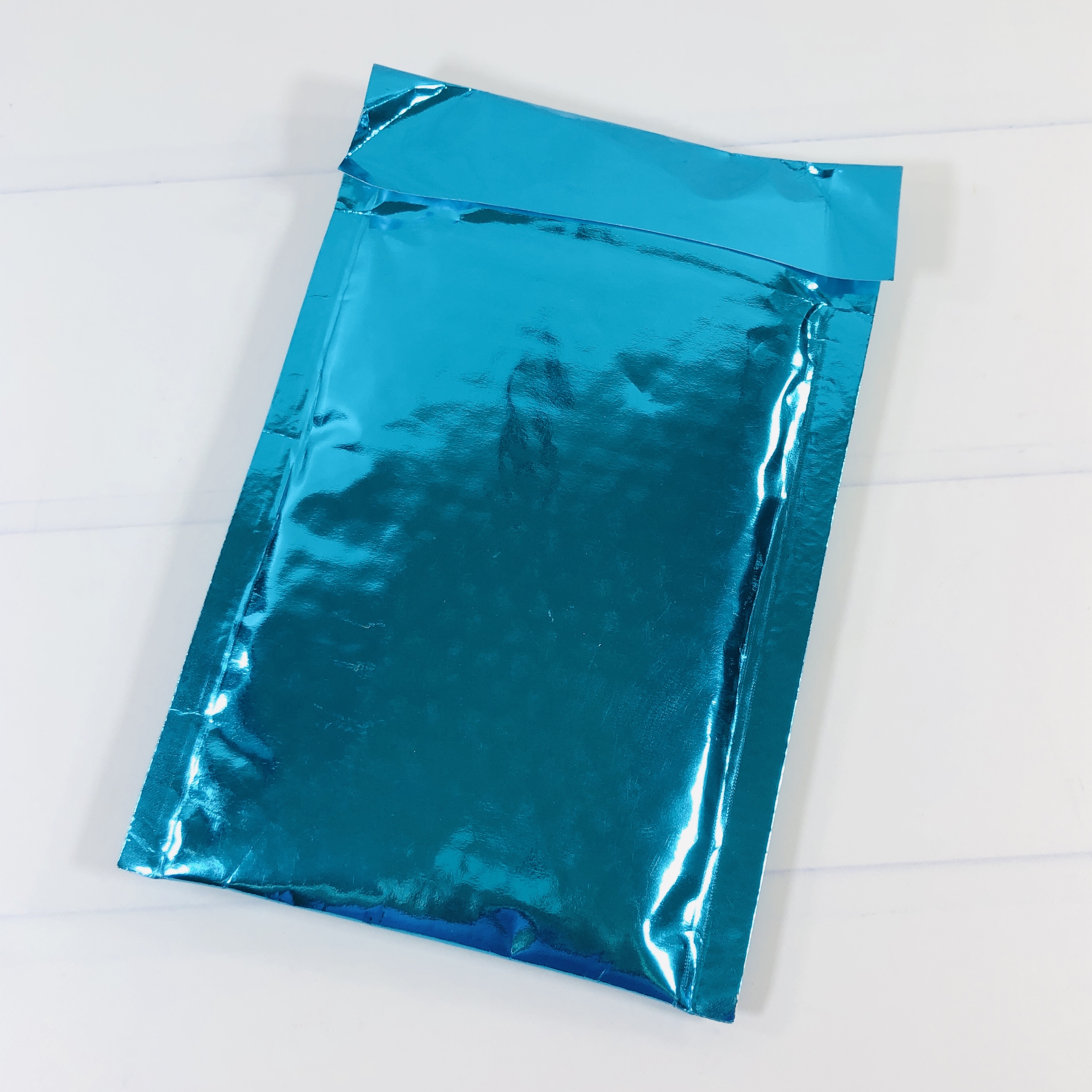 mintMONGOOSE is a monthly subscription box containing 3 carefully selected jewelry pieces, delivered to your mailbox! Once you sign up for the basic subscription, you can add other pieces if you like. mintMONGOOSE is $16.99 a month for 3 pieces of jewelry. You can customize to your color preference: Silver, Gold, Rose Gold, or Surprise Me! You can choose whether or not to receive earrings; if you skip earrings, a surprise piece will come instead. Want a ring, a bonus pair of earrings, or a t-shirt? You can do a one-time add-on or make it a monthly thing if you prefer.
At mintMONGOOSE, we believe the jewelry you wear should mean something. That's why our CEO pulls inspiration from the simple life she lives with her kiddos + customer inspiration to craft meaningful sets. We deliver exclusive pieces you can't find anywhere else, delivered right to your door — a delightfully affordable and convenient solution to the costly and time-consuming store-bought alternative.
The mintMONGOOSE jewelry subscription box made the list in our 2021 readers' choice picks of best jewelry subscription boxes!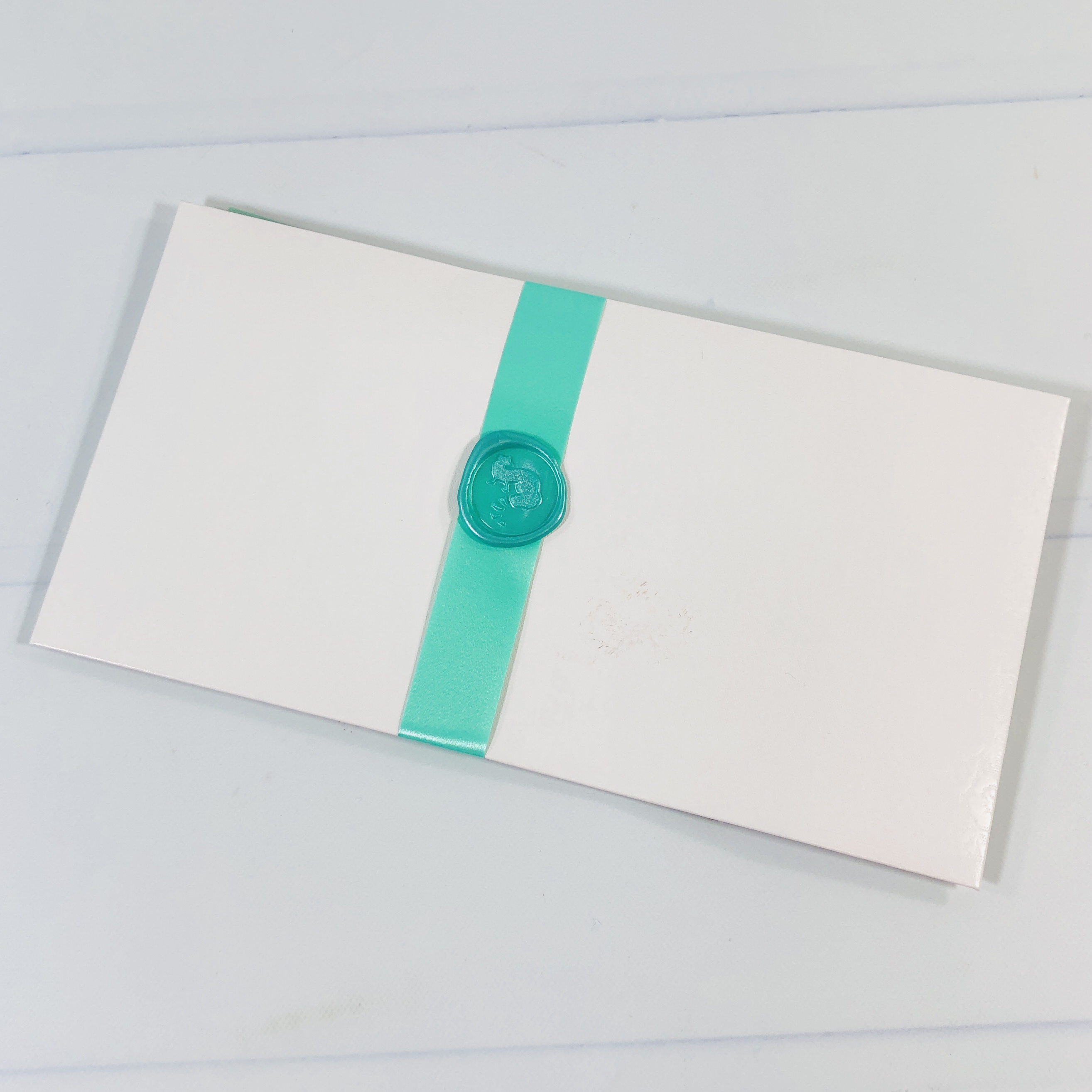 Inside I found a sturdy packing envelope and a candy. The packing envelope had a ribbon that was sealed with wax. It has a mongoose in the middle!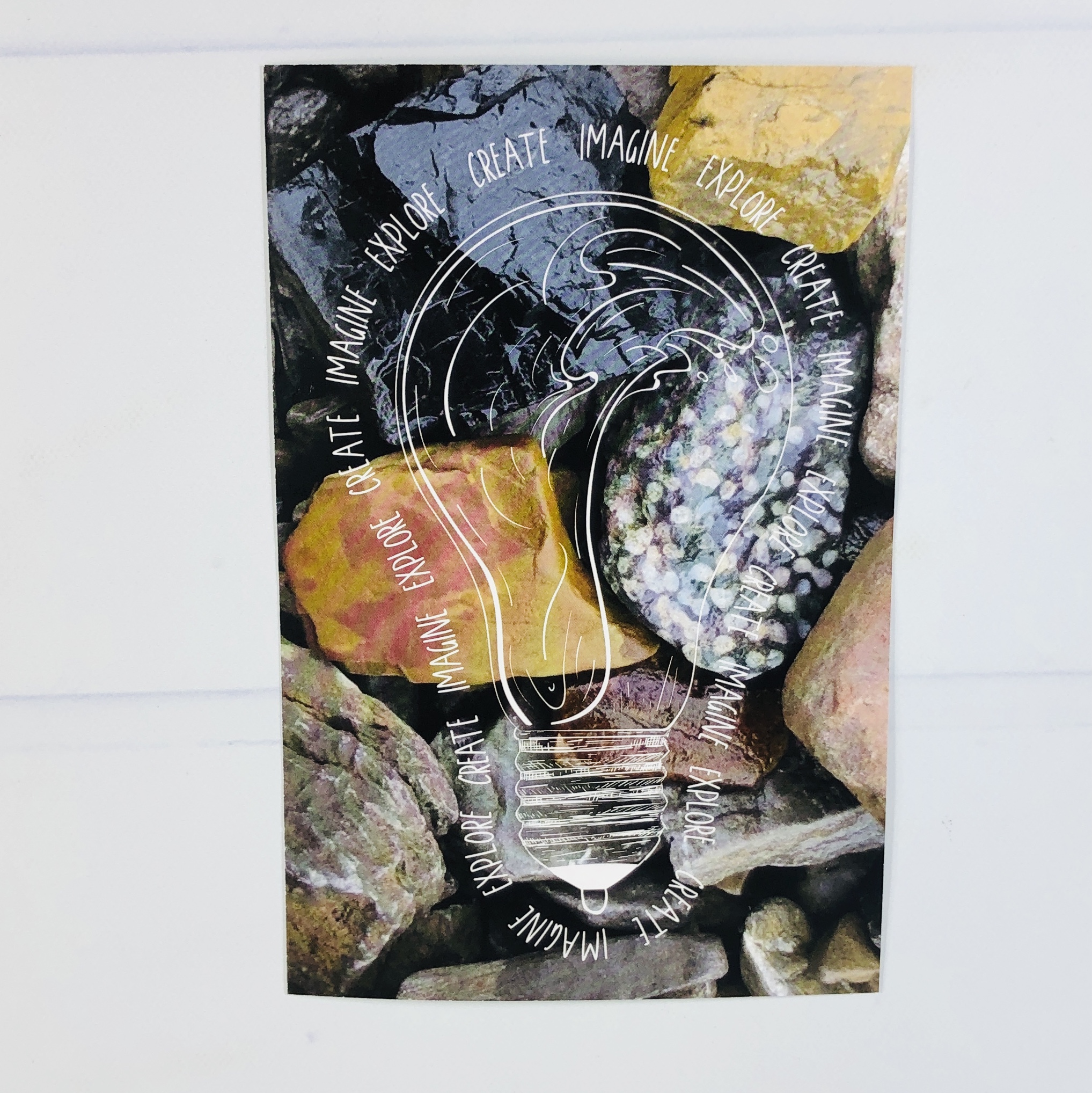 I found a card with the theme: Stay on Course! NOTE: This is the May box, which I received in June.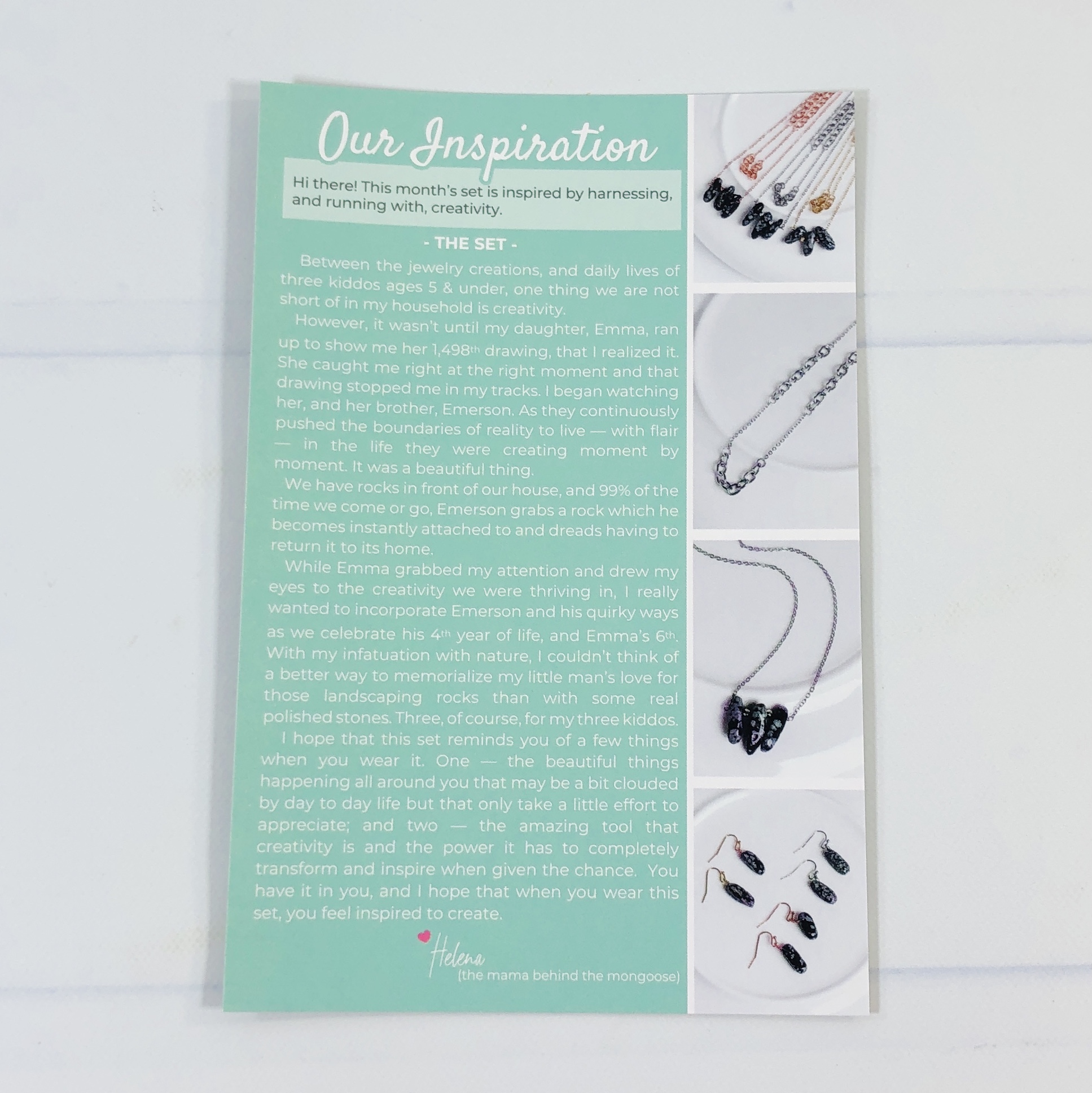 The back of the card tells us of the inspiration behind this month's pieces.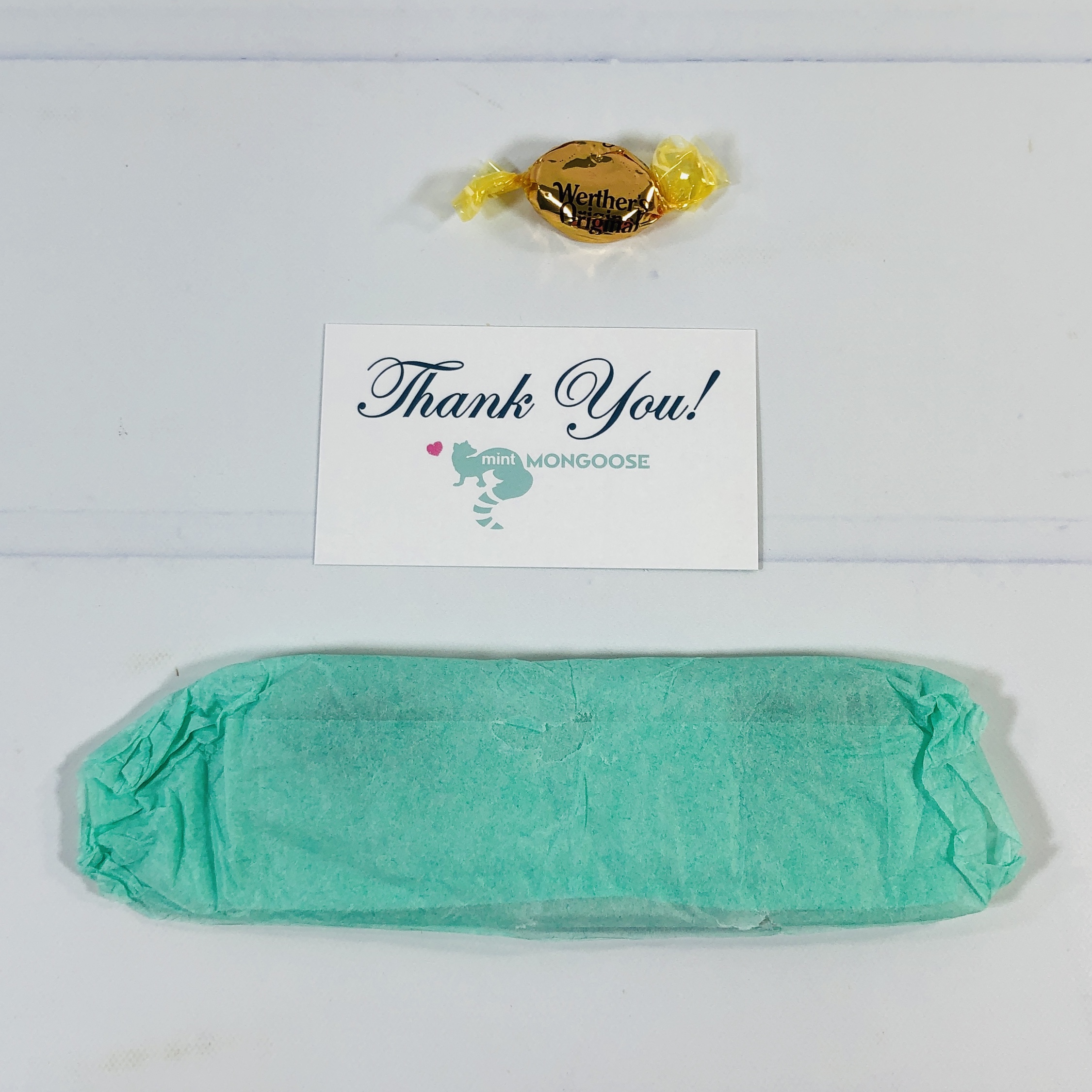 My items were tucked into tissue paper.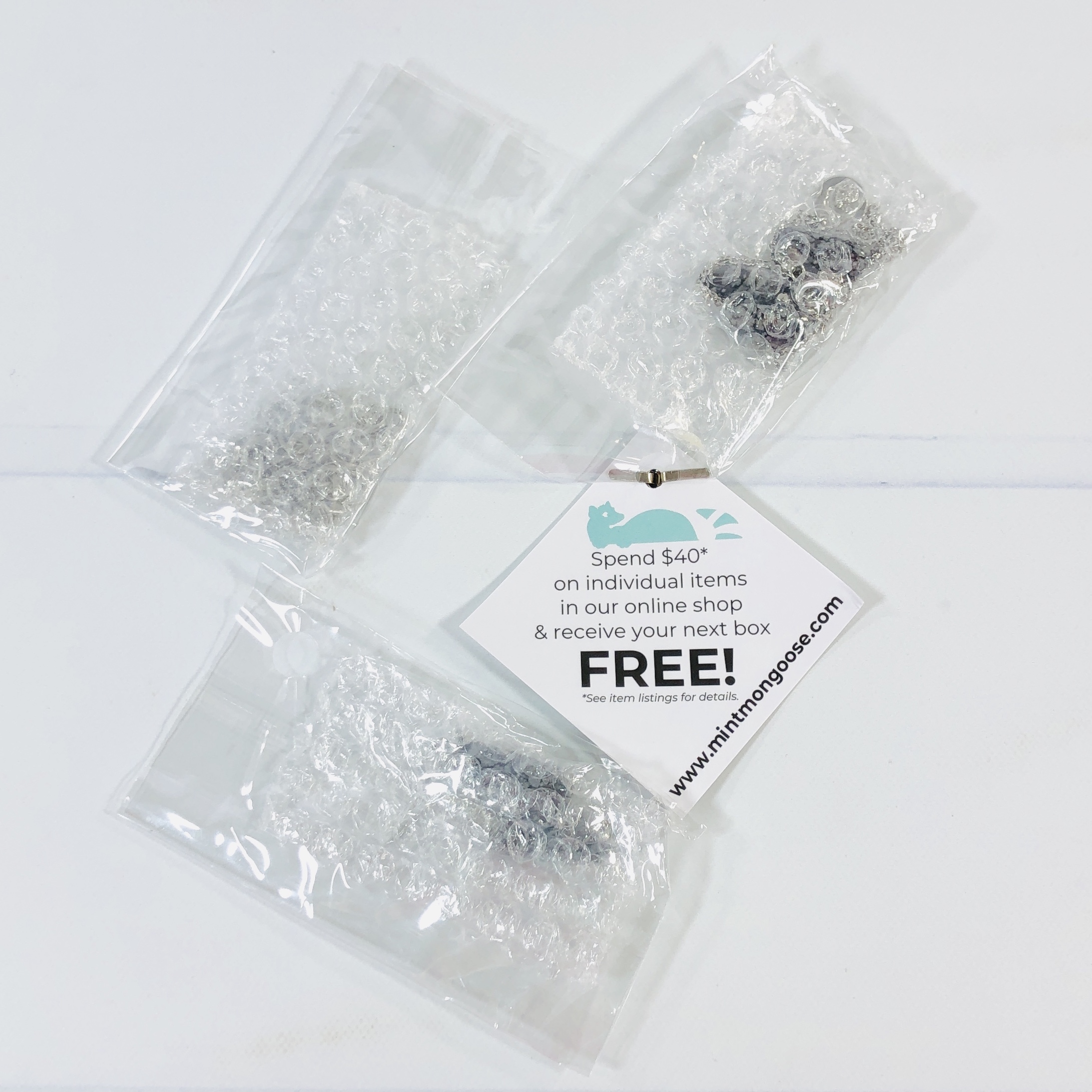 Each item came in its own wrapper. Buy $40 worth of jewelry in the online shop and get your next box free!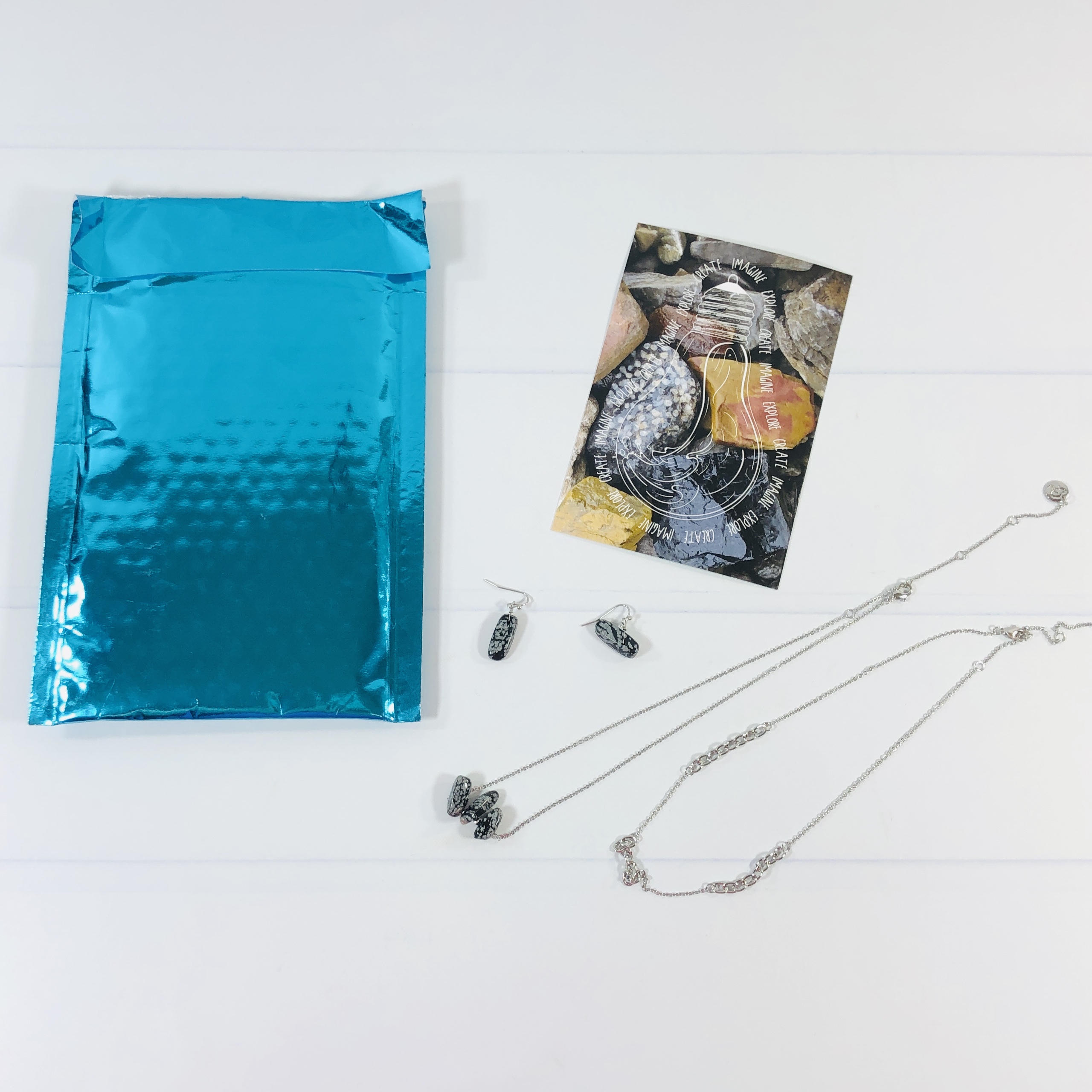 Everything in my box!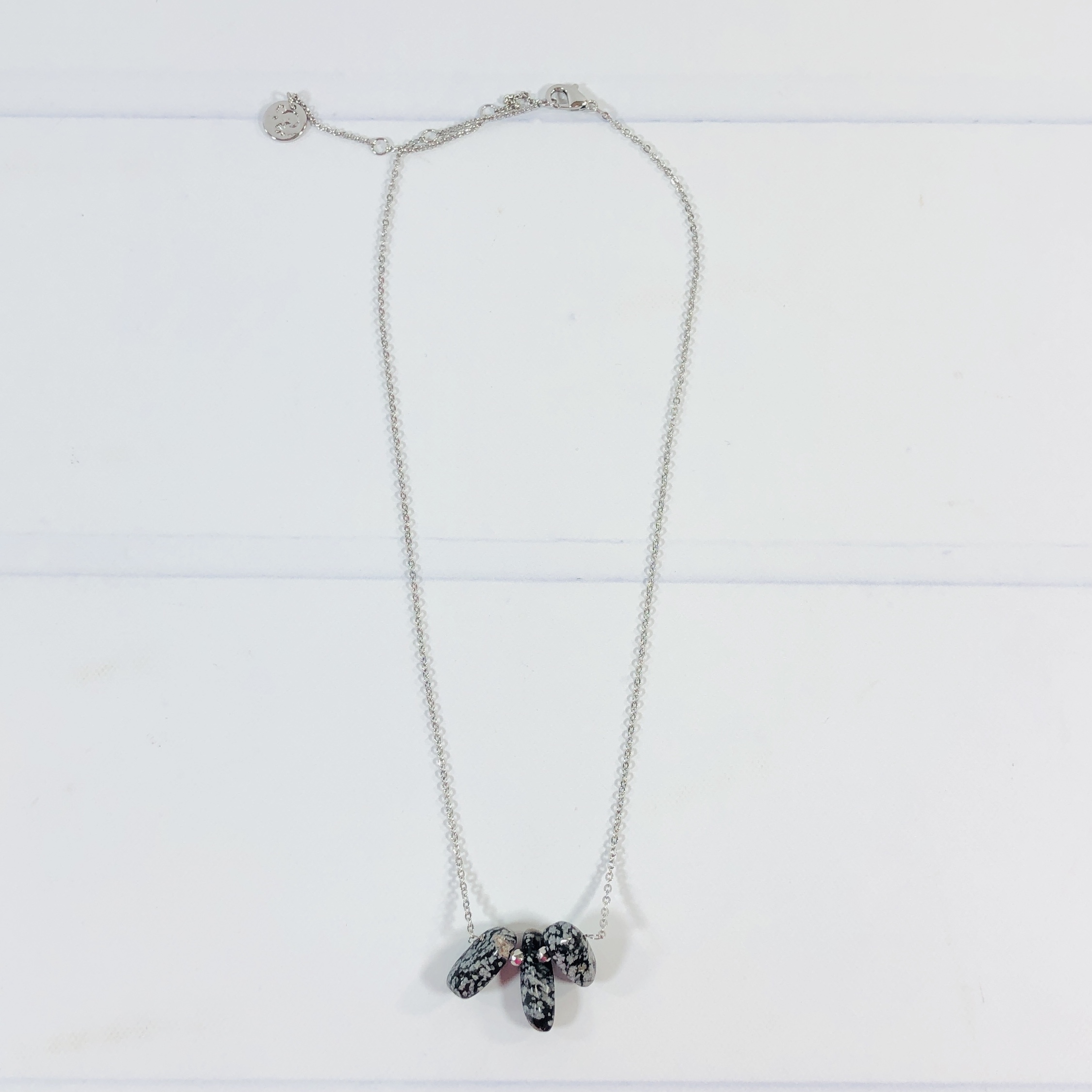 mintMONGOOSE doesn't really name their pieces but they do release a spoiler and this was their main piece — I call it Rock Trio Necklace.
There are three polished stones in the middle and although the rocks themselves can be flipped over the chain, they are fixed in place and won't slide at all.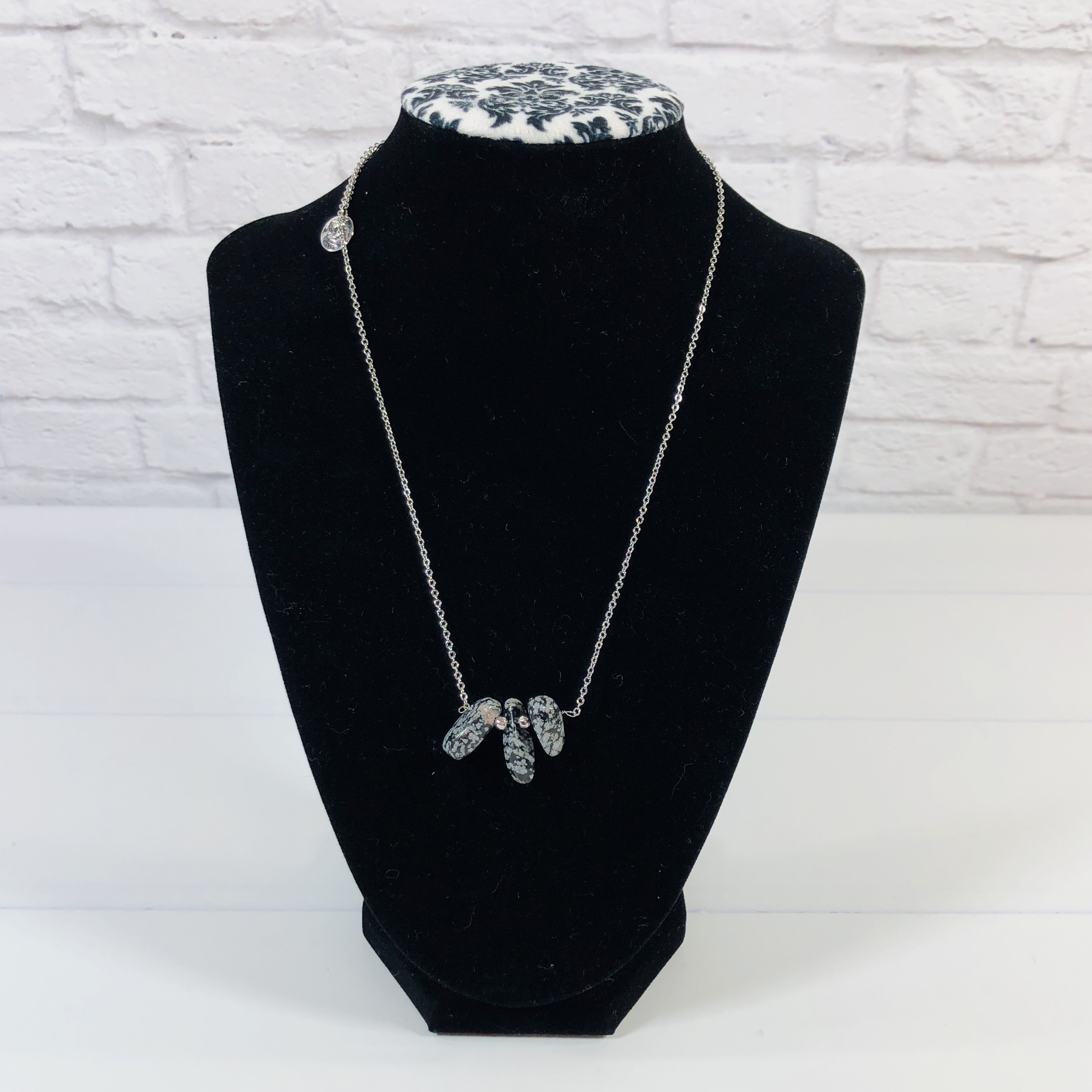 The first loop closure for the necklace is at 16.5″ inches but with the extender it measures 21″. The stones are about 0.5″ long.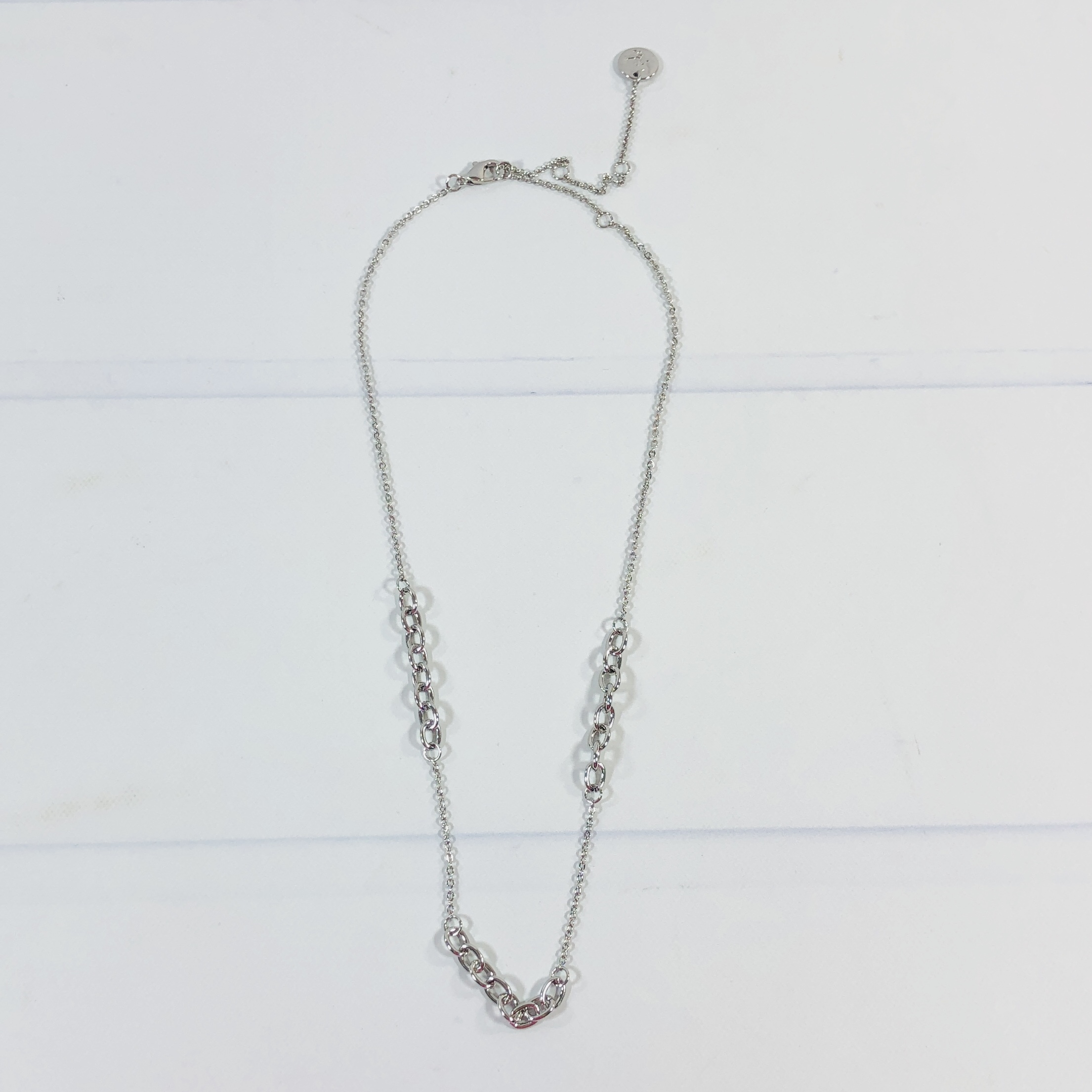 I'm just going to call this one a Chain Necklace.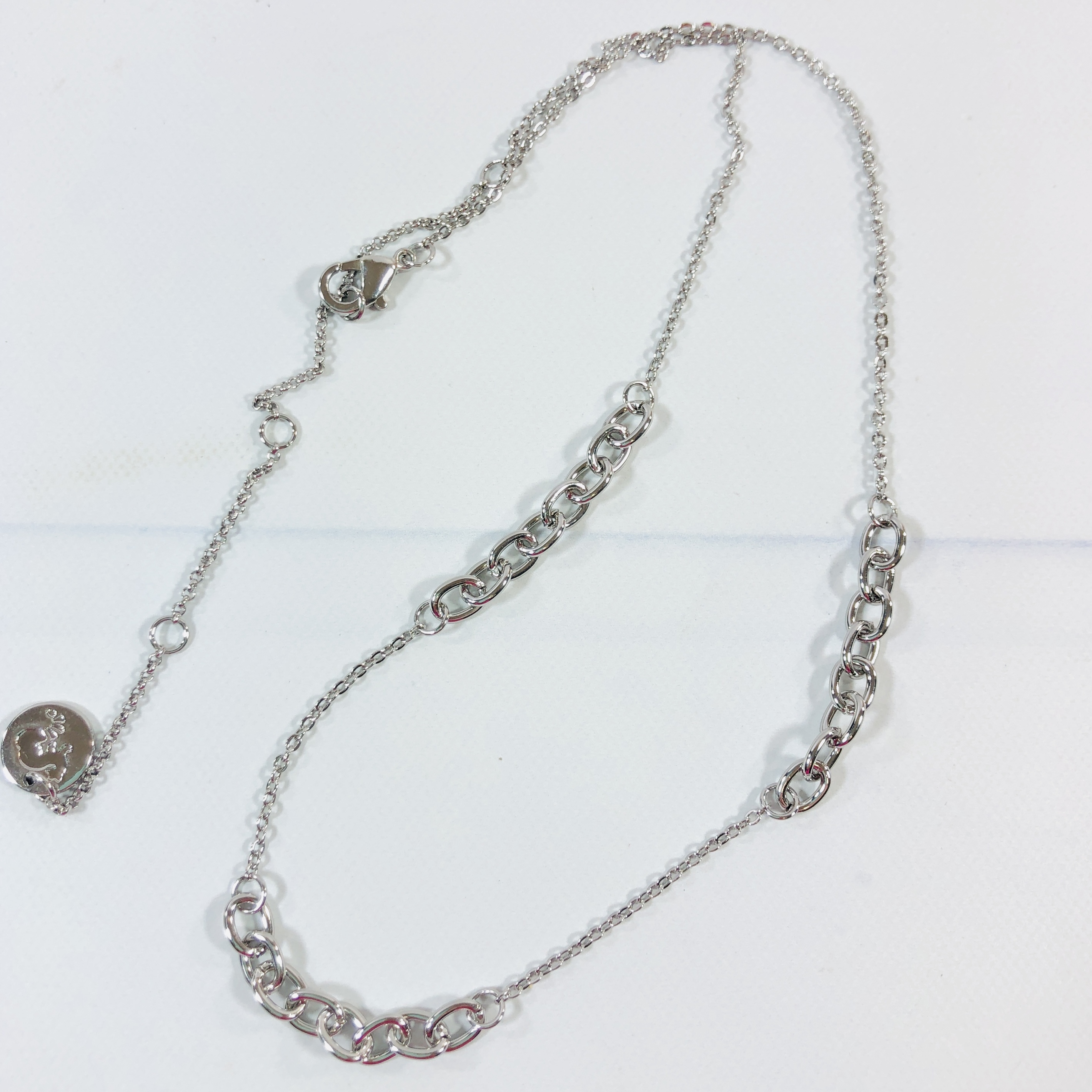 It has small links but then there are three sets of larger links too.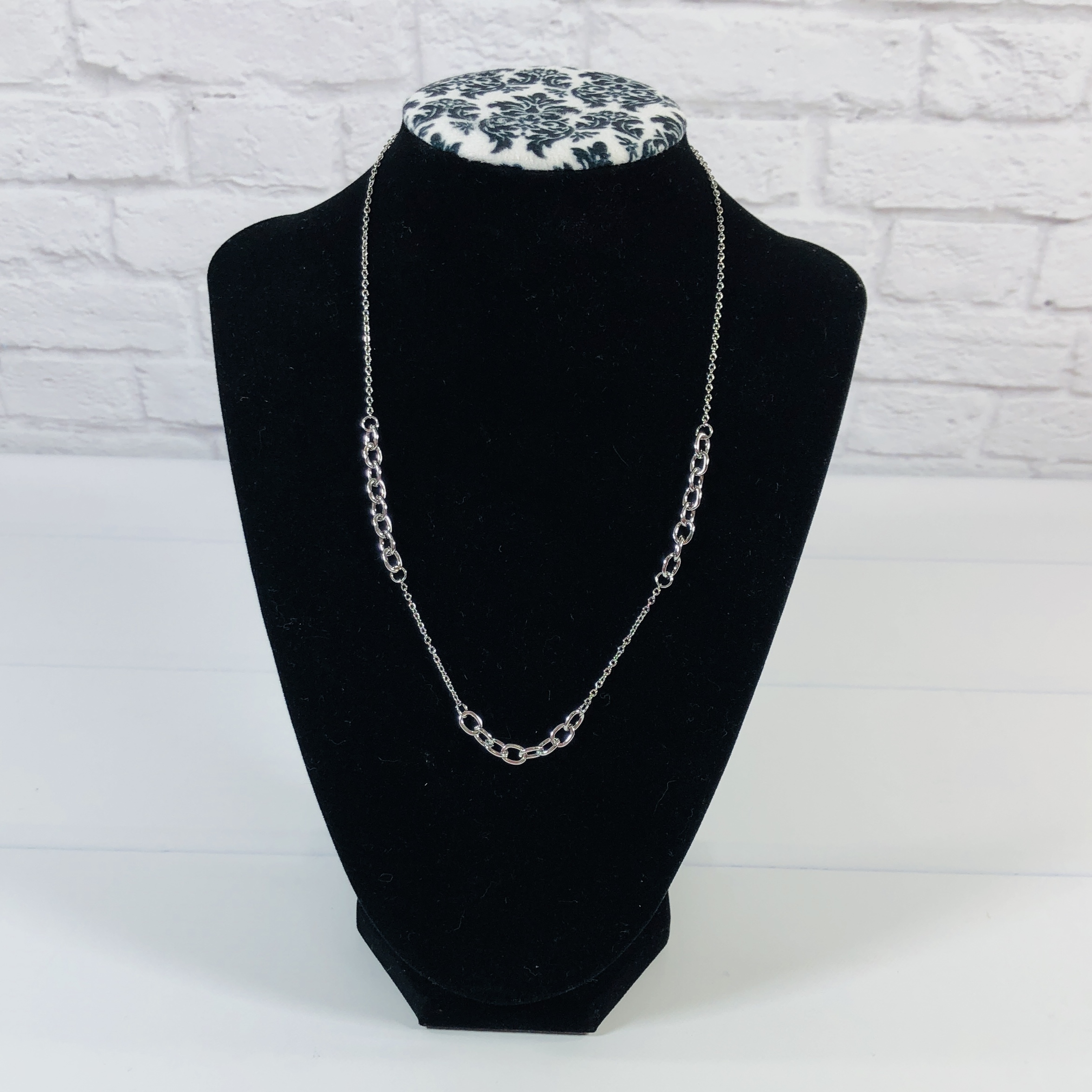 This necklace has a closure at 17″ and the extender allows it to be worn up to 21″.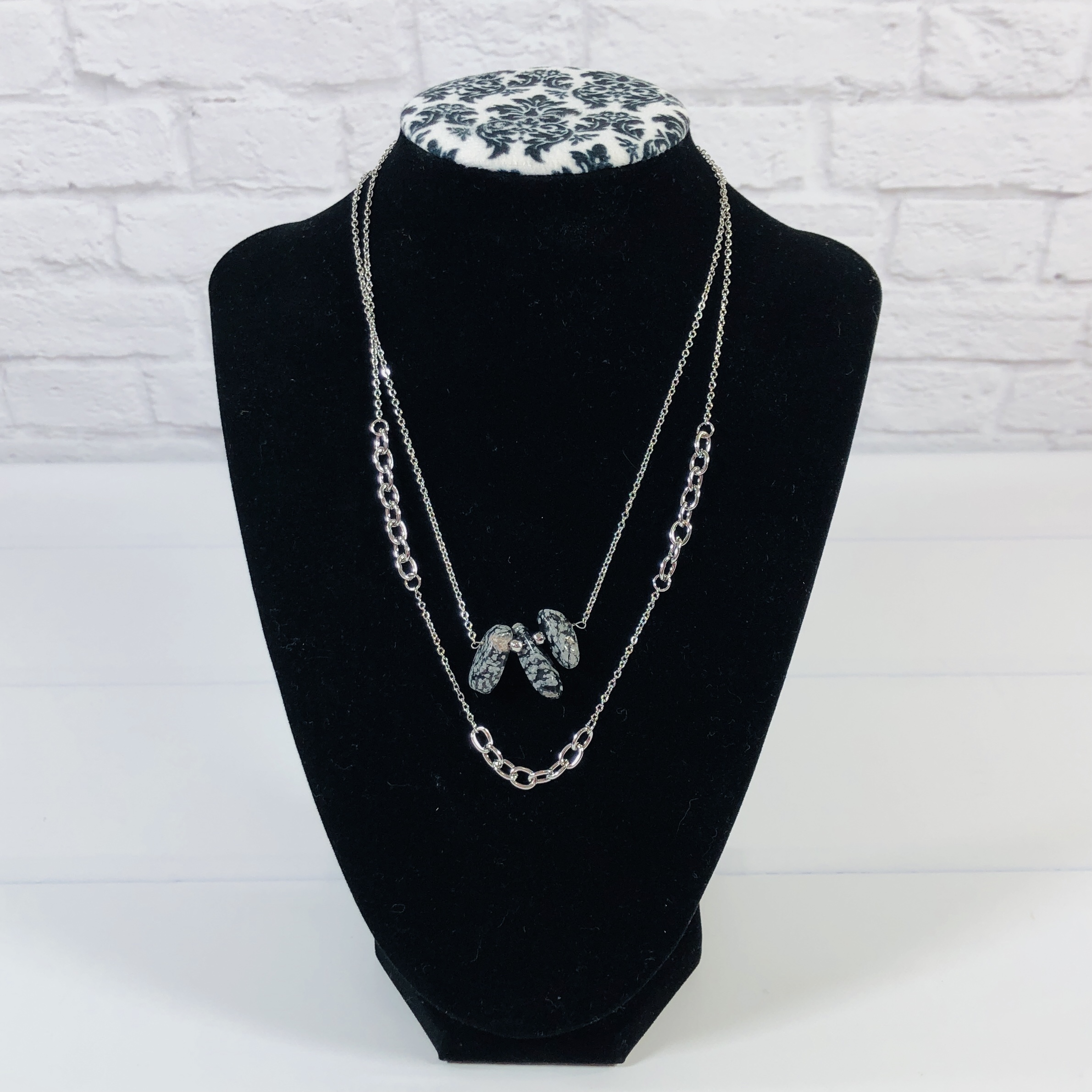 The two necklaces are the same length so one will need to be worn shorter, the other longer, if you want them both to be seen while wearing them together.
Finally, we have a pair of Polished Stone Earrings. They match the stones on the first necklace but these stones are slightly longer, about 0.75″ long.
They kind of remind me of granite.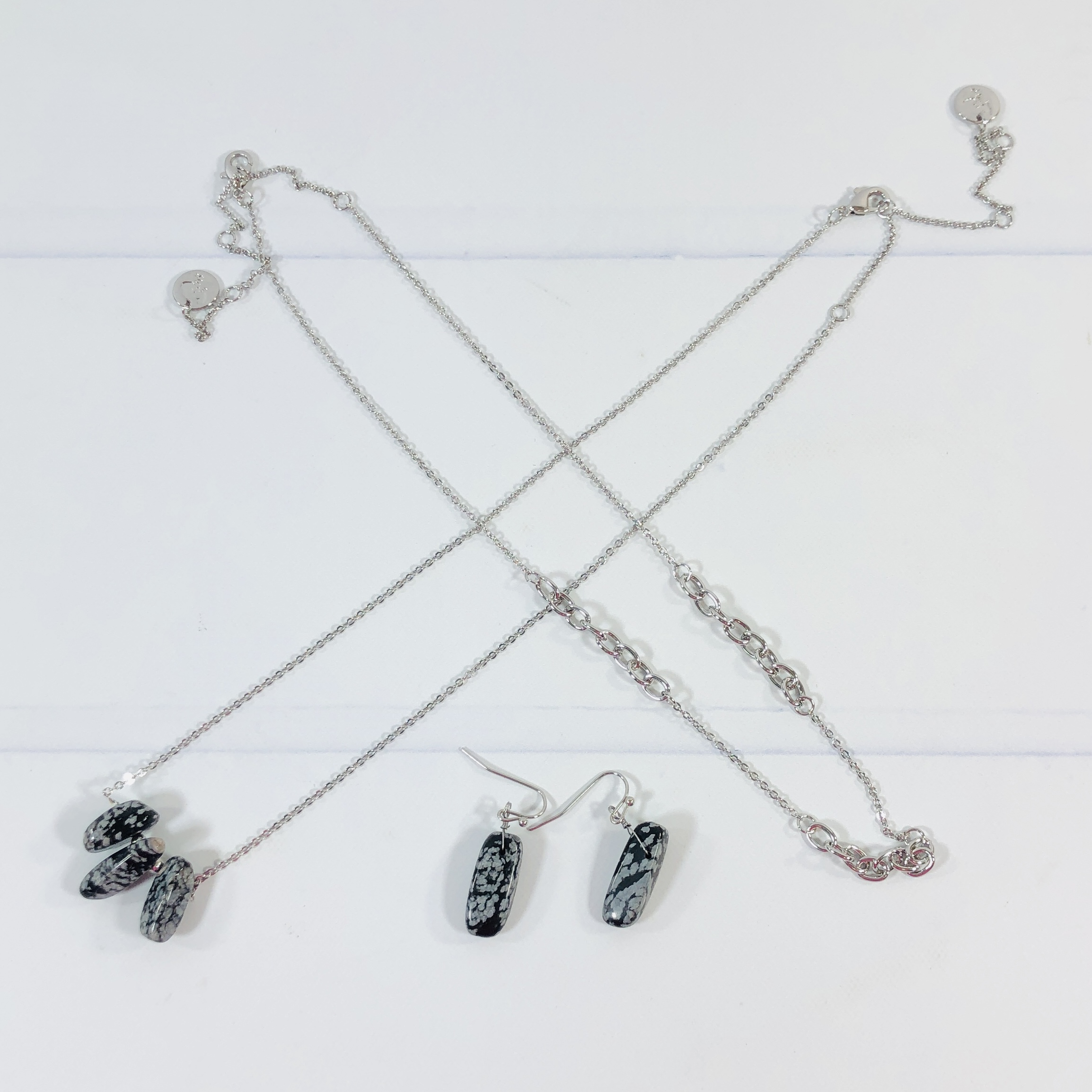 I like natural elements in jewelry so I think the May pieces from mintMONGOOSE are interesting. The stones are polished and smooth and will go well with cooler toned clothing. I like that the pieces can be worn together or separately or mixed with items I already own. The chain necklace was unusual, I don't think I've ever seen anything like it before. Don't forget you can add extras to your box too!
What do you think of the mintMONGOOSE box?