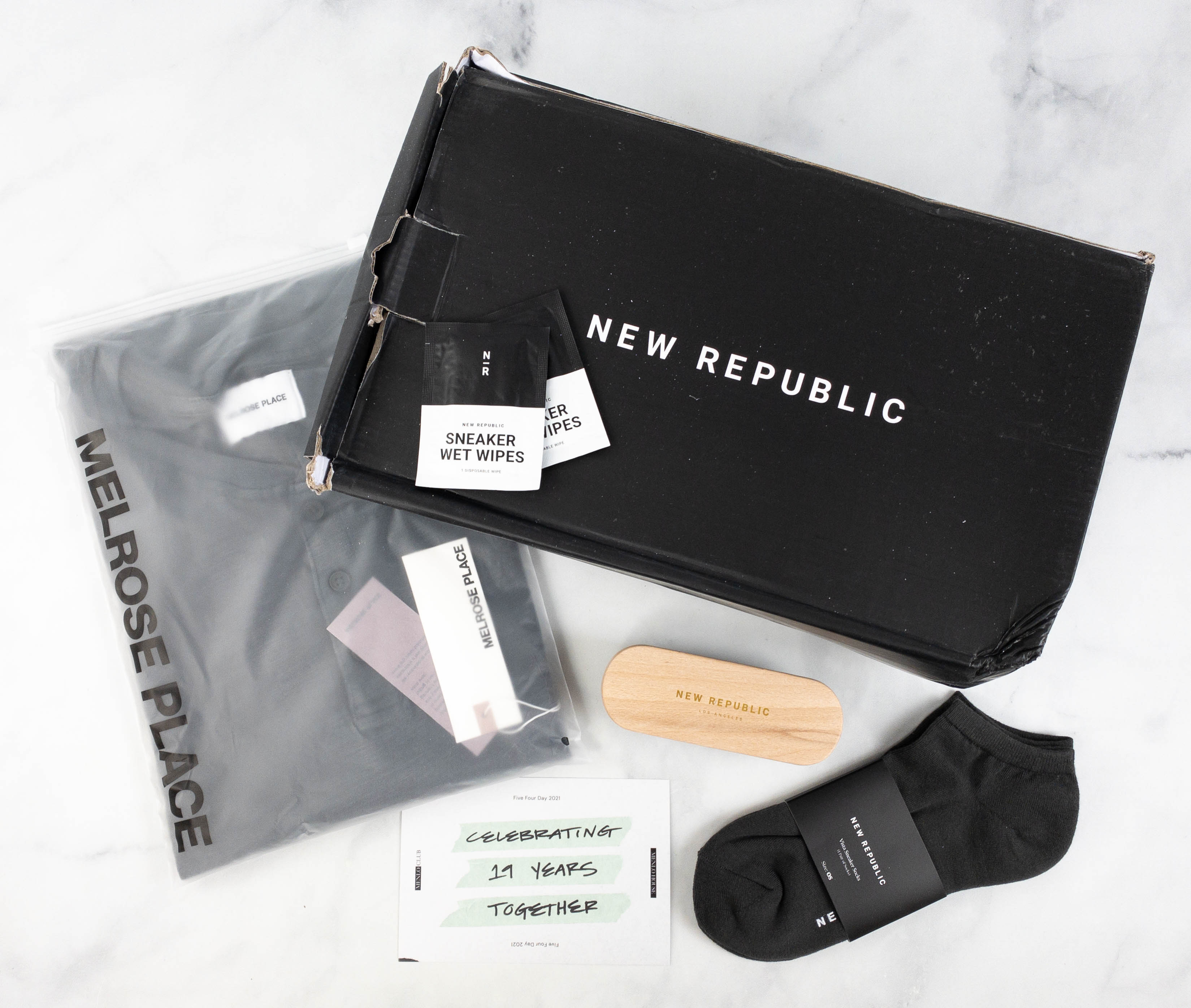 Menlo Club, formerly Five Four Club, is a men's clothing subscription club – sign up, pick a style profile and your sizes, and get clothes every month or every season. A monthly membership is $60/month and a seasonal membership is $75/quarter. Members will receive a curated package of Five Four, New Republic, Grand Running Club, or Melrose Place apparel. On average, you receive 2 items per package and every package is different. Other membership perks include easy size exchanges and free shipping, plus a 25% off discount on items in the Menlo House E-Commerce store.
DEALS:
Get your first package for just $40 – that's $35 off seasonal subscriptions OR $20 off monthly subscriptions! Use the coupon code TBMENLO$!
Get your first package for just $45 – that's $30 on seasonal subscriptions OR $15 Off monthly subscriptions! PLUS get a FREE Henley Shirt and Long Sleeve Button Down Shirt! Use the coupon code TBMENLOBEST at checkout.
Get your first package for just $45 – that's $30 off on seasonal subscriptions OR $15 off monthly subscriptions! PLUS get a FREE Pair of Shoes and Socks! Use the coupon code TBMENLOSHOES at checkout.
Get your first package for just $59 – that's $16 off on seasonal subscriptions OR $1 off monthly subscriptions! PLUS get a FREE Bonus Package! Use the coupon code TBMENLODOUBLE at checkout.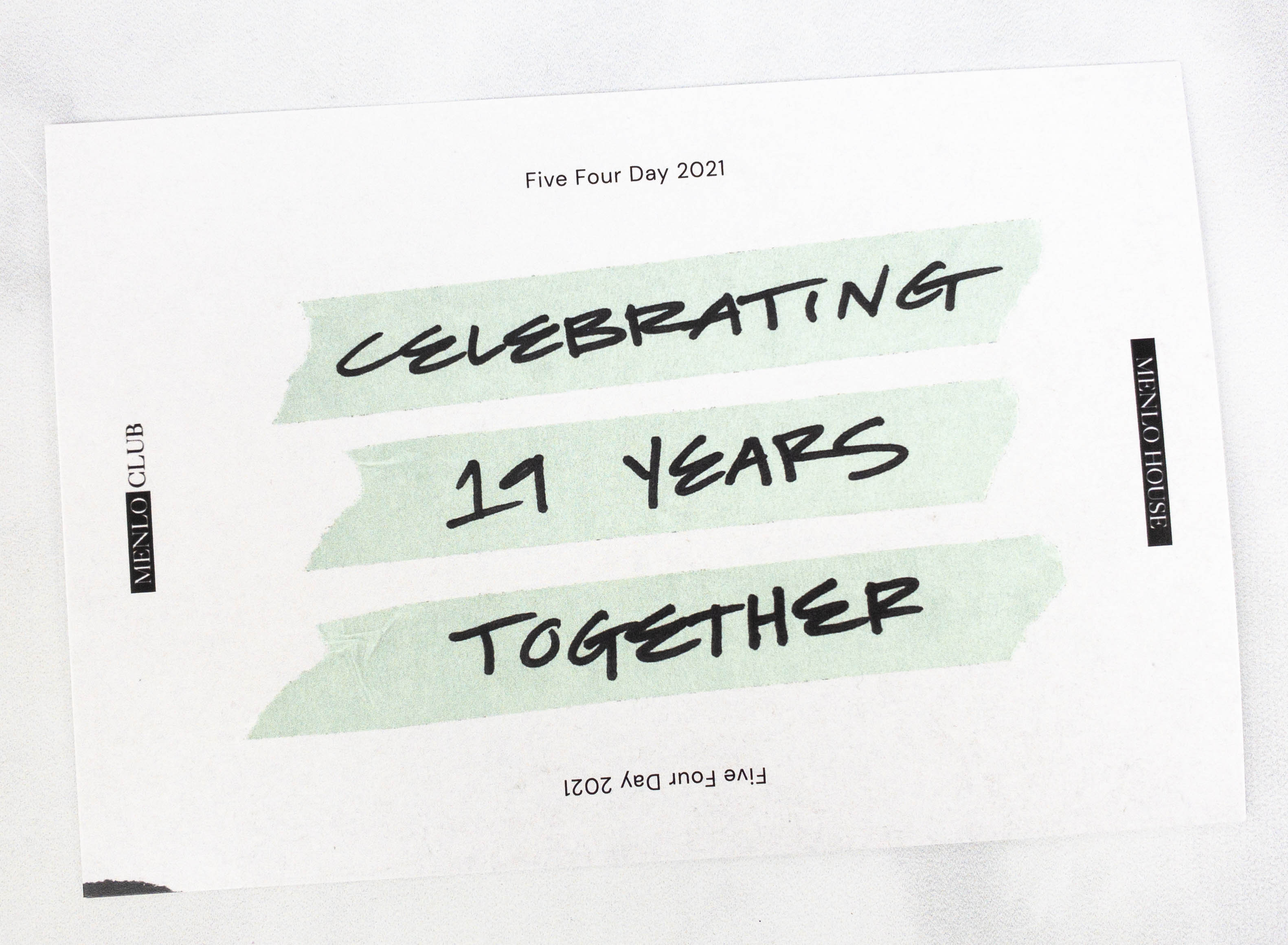 They're celebrating the 19th anniversary of Menlo!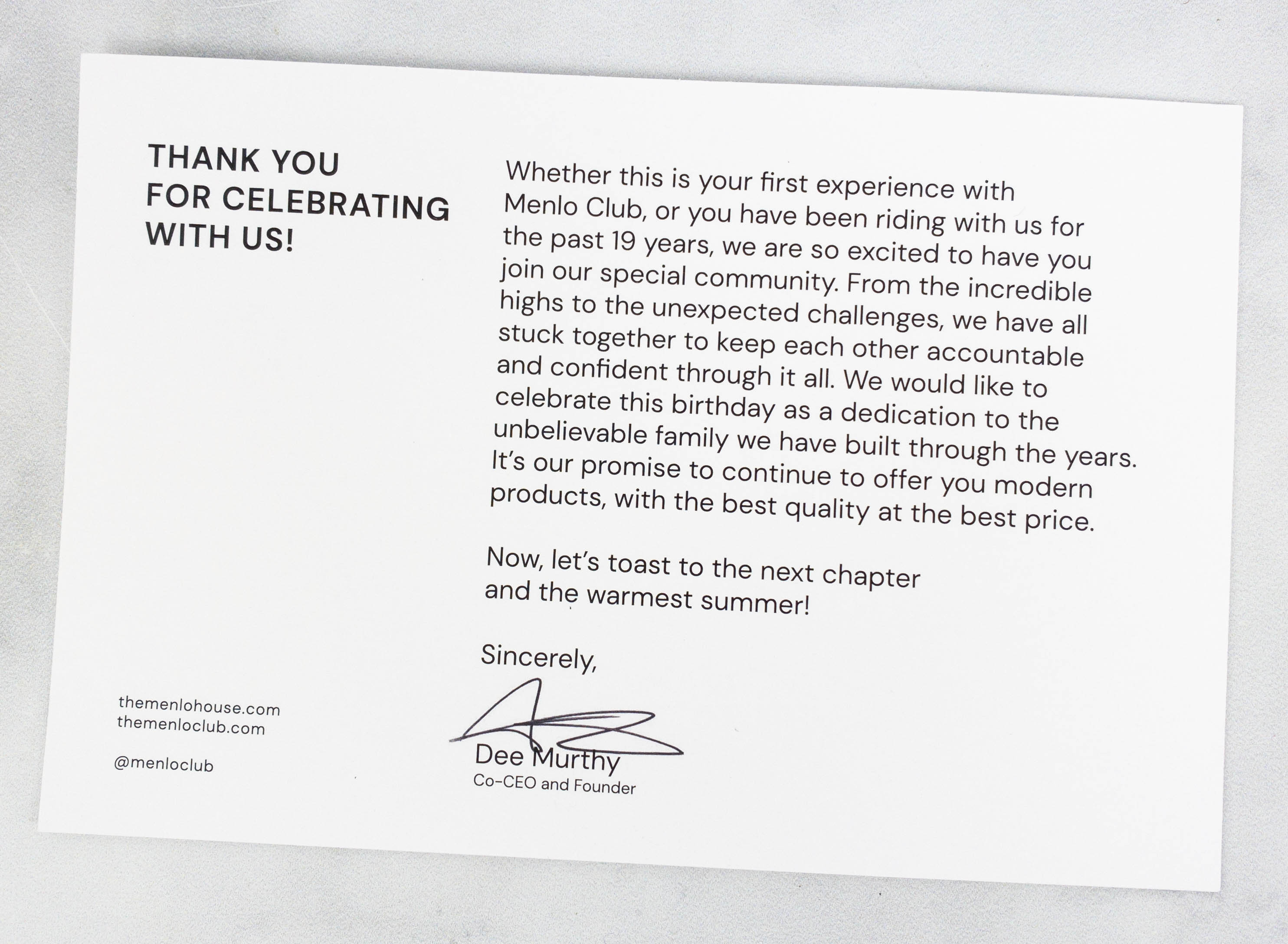 At the back is a message from Dee Murthy, the Co-CEO and founder of Menlo.
Everything I received this month!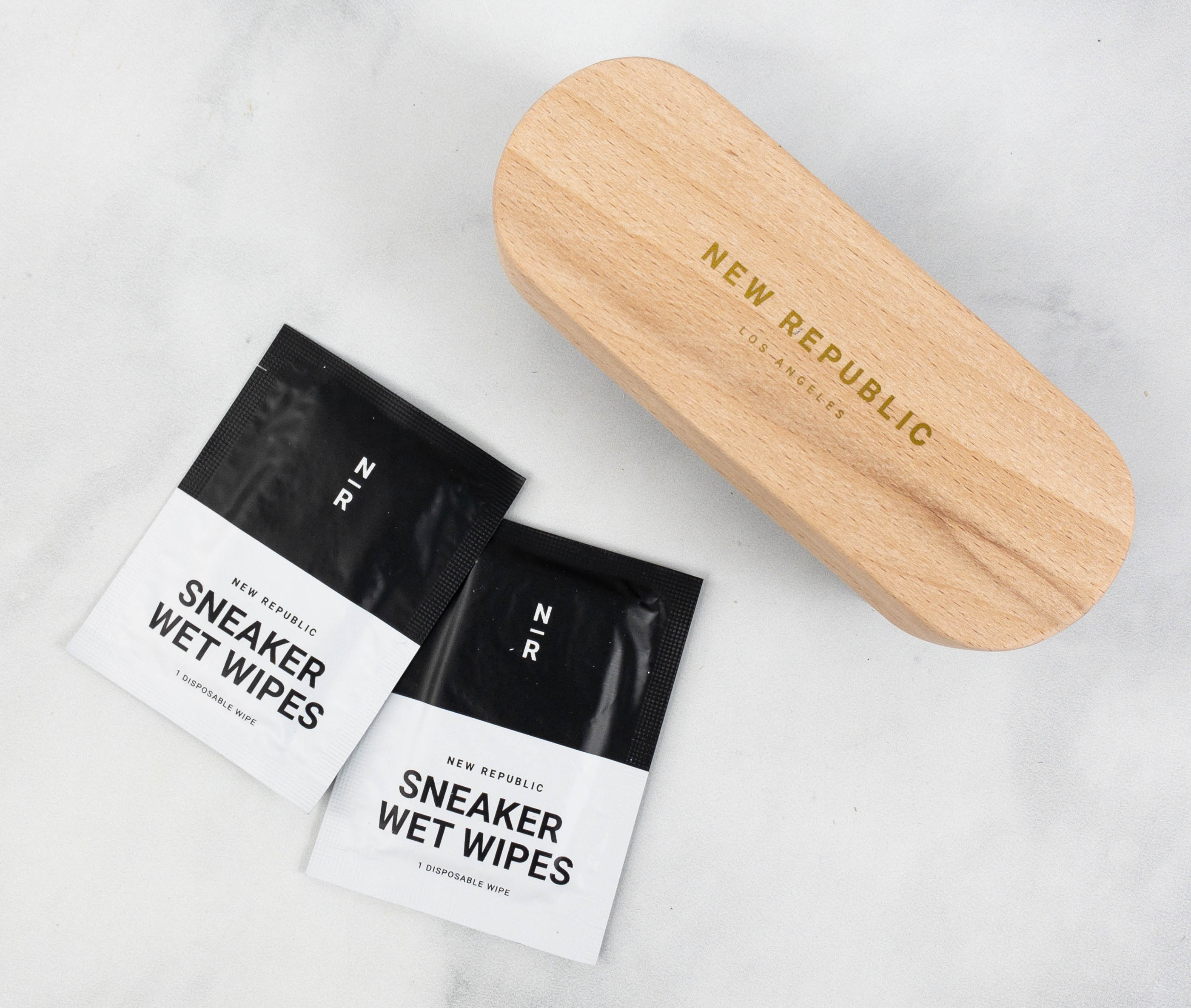 Logo Suede Leather Brush. This brush helps keep leather shoes neat and shiny. It comes with an easy-to-grip wooden handle.
Sneaker Wet Wipes. For sneakers, they sent two packs of disposable wipes for easier cleaning.
Another thing I love about this brush is that it enables me to move it easily and polish hard to reach areas of the shoes.
Vista Sneaker Socks. This pair of socks is especially designed for sneakers. They're made from durable and premium materials with an elasticated collar to provide an excellent fit and comfort.
The pair is made in Korea using 70% cotton, 2% spandex, and 28% polyester.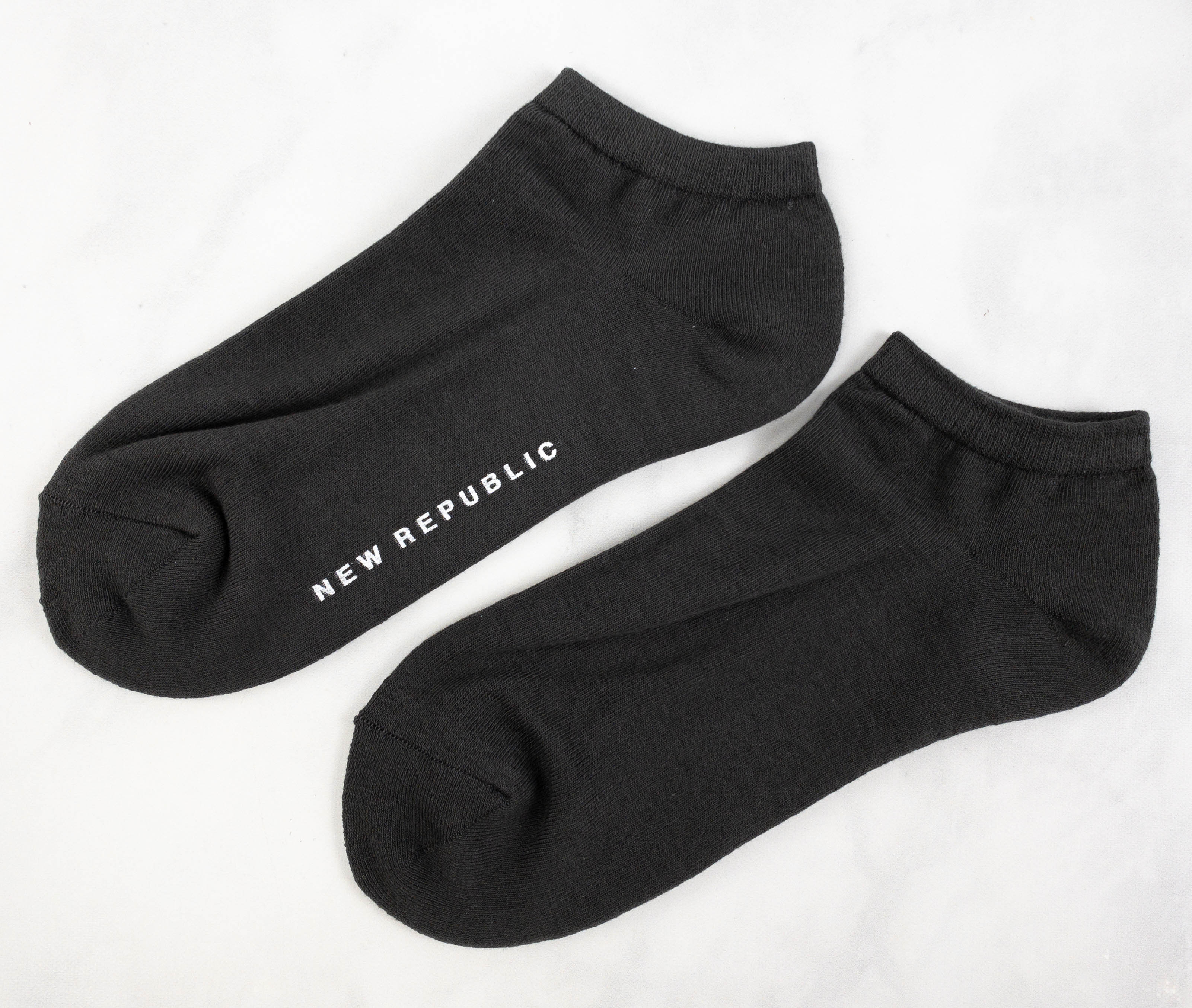 They don't easily slip down even when I move around a lot. I also love that they are plain because they match well with any kind of sneakers.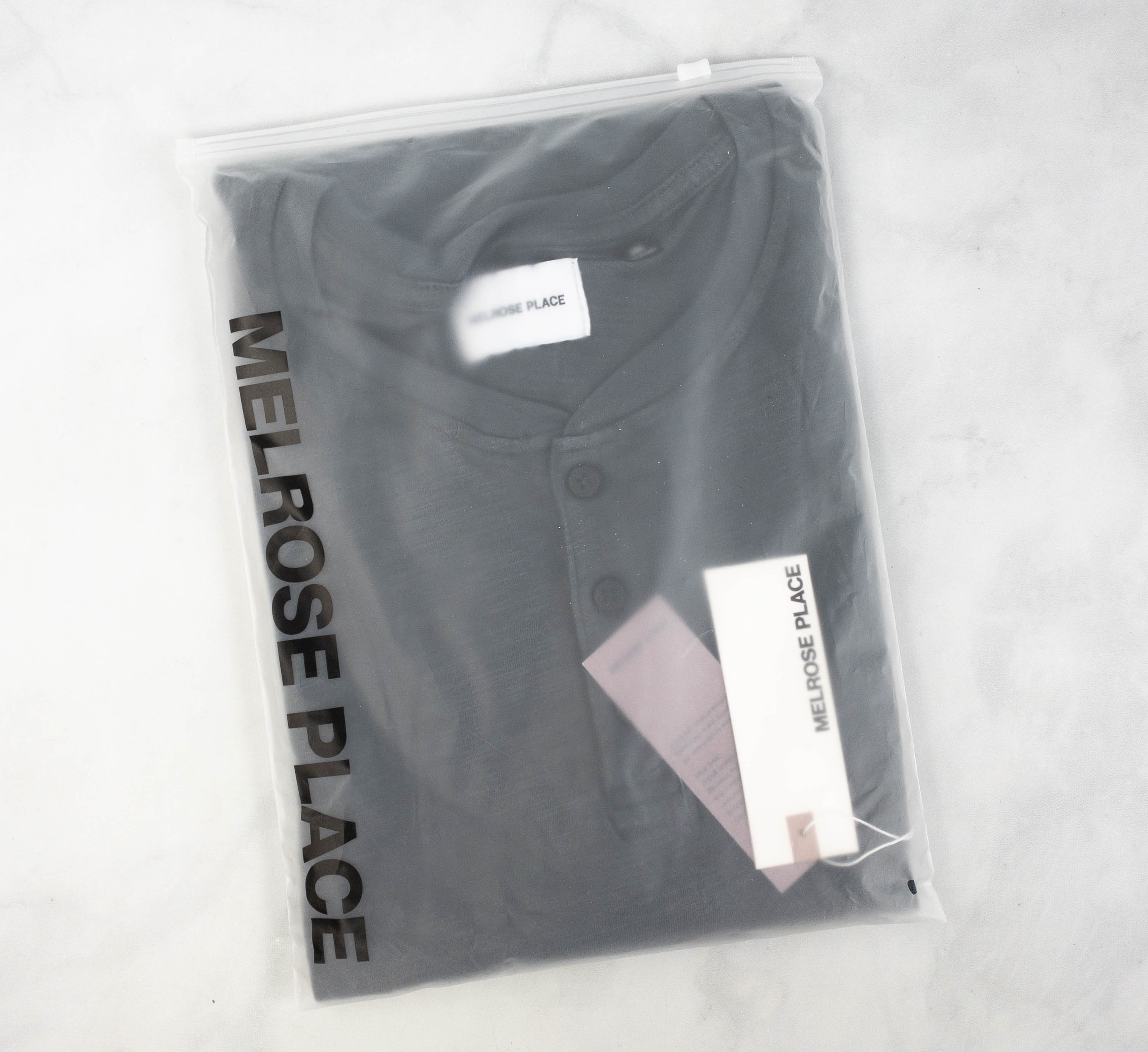 Genesee Slub Tee. It's a dark gray buttoned-neck t-shirt. The fabric is soft and lightweight, making it perfect for everyday wear.
The t-shirt features a relaxed fit. It doesn't cling to the skin either, so it's great to wear even on hot days.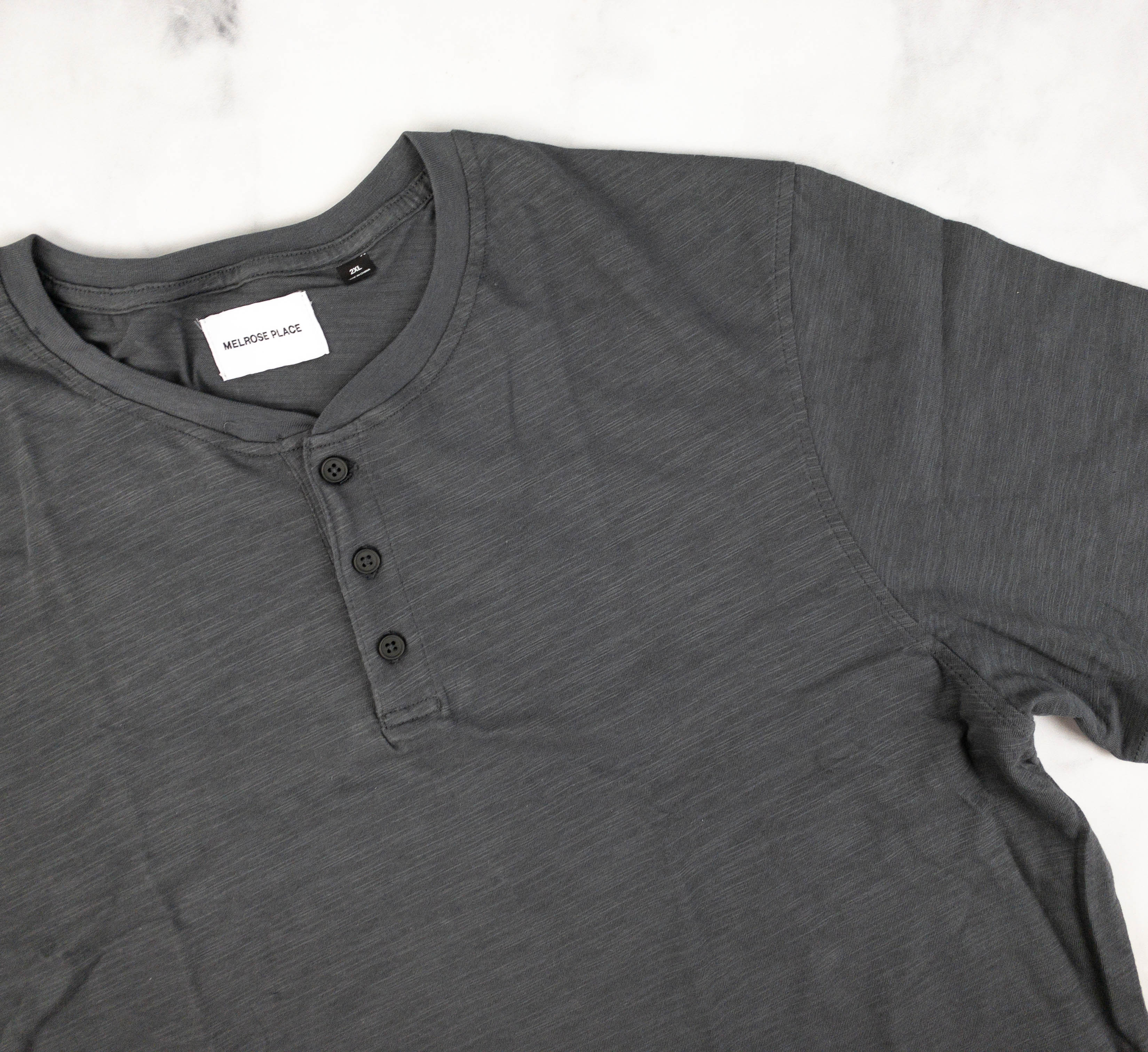 It has 3 buttons located below the collar. You can wear it all buttoned up or with some of them unbuttoned, depending on your preference.
This would make a nice undershirt as well.
Stanton Slip On Sneakers. I absolutely love it when it's a shoe month! The sneakers came in their original shoe box with a label that lists details of the shoes including its style name, style, color, and size.
I love wearing slip on types of shoes like this one. They are easy to wear and they eliminate the hassle of tying up laces.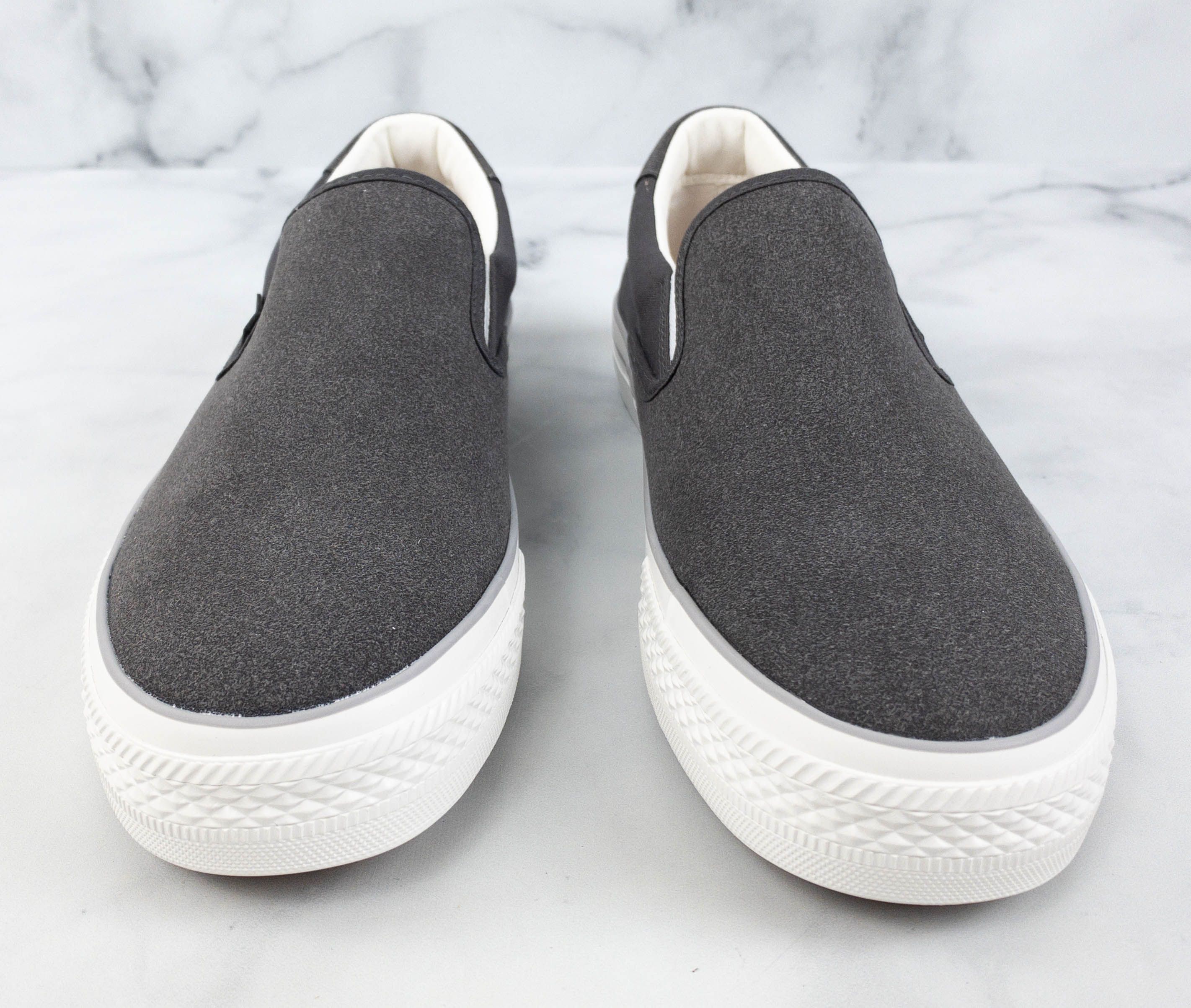 The sneakers have thick soles, but they aren't too heavy.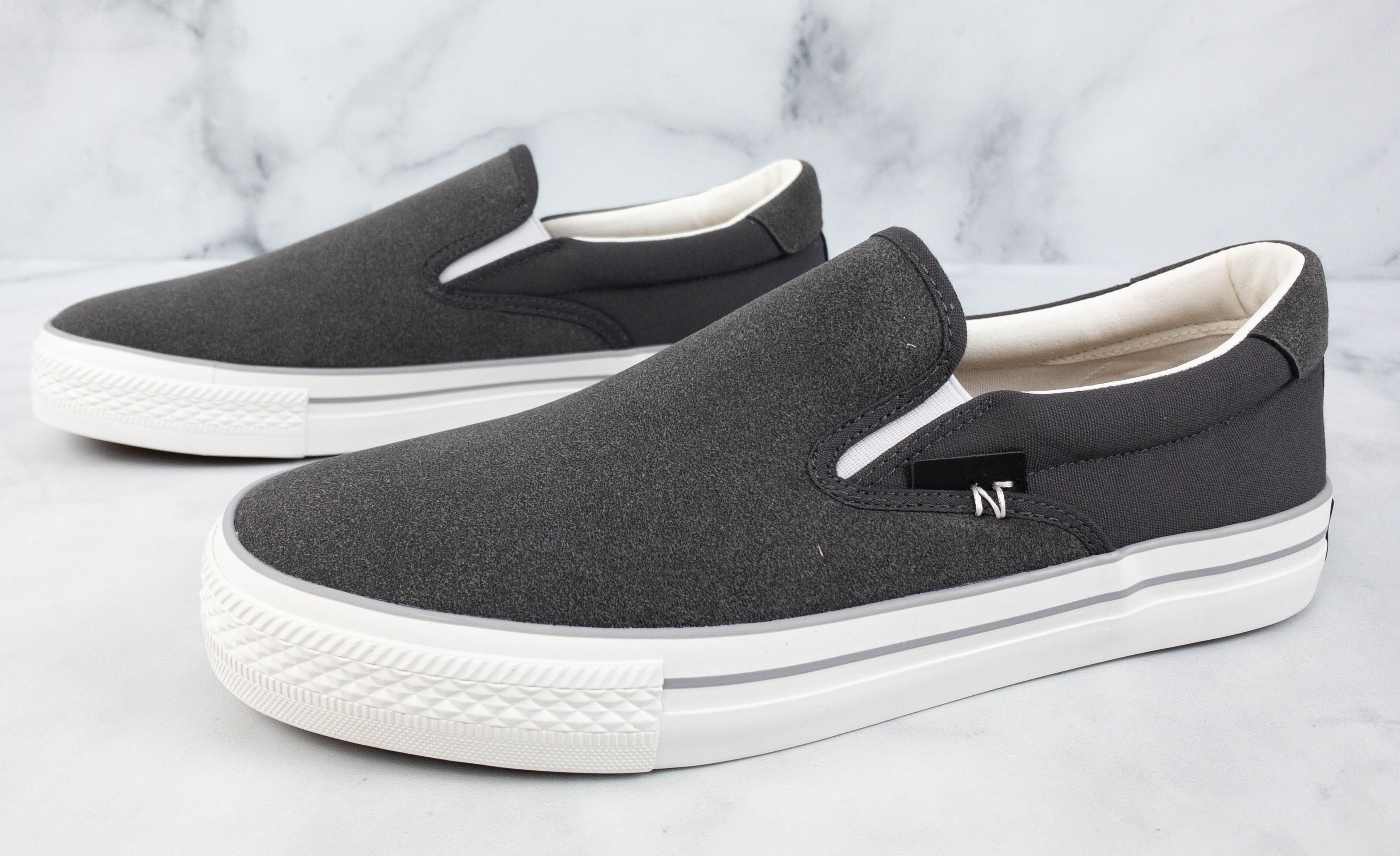 I like the simplicity of this pair! The color even matches the included tee, and they would look great with the black socks as well.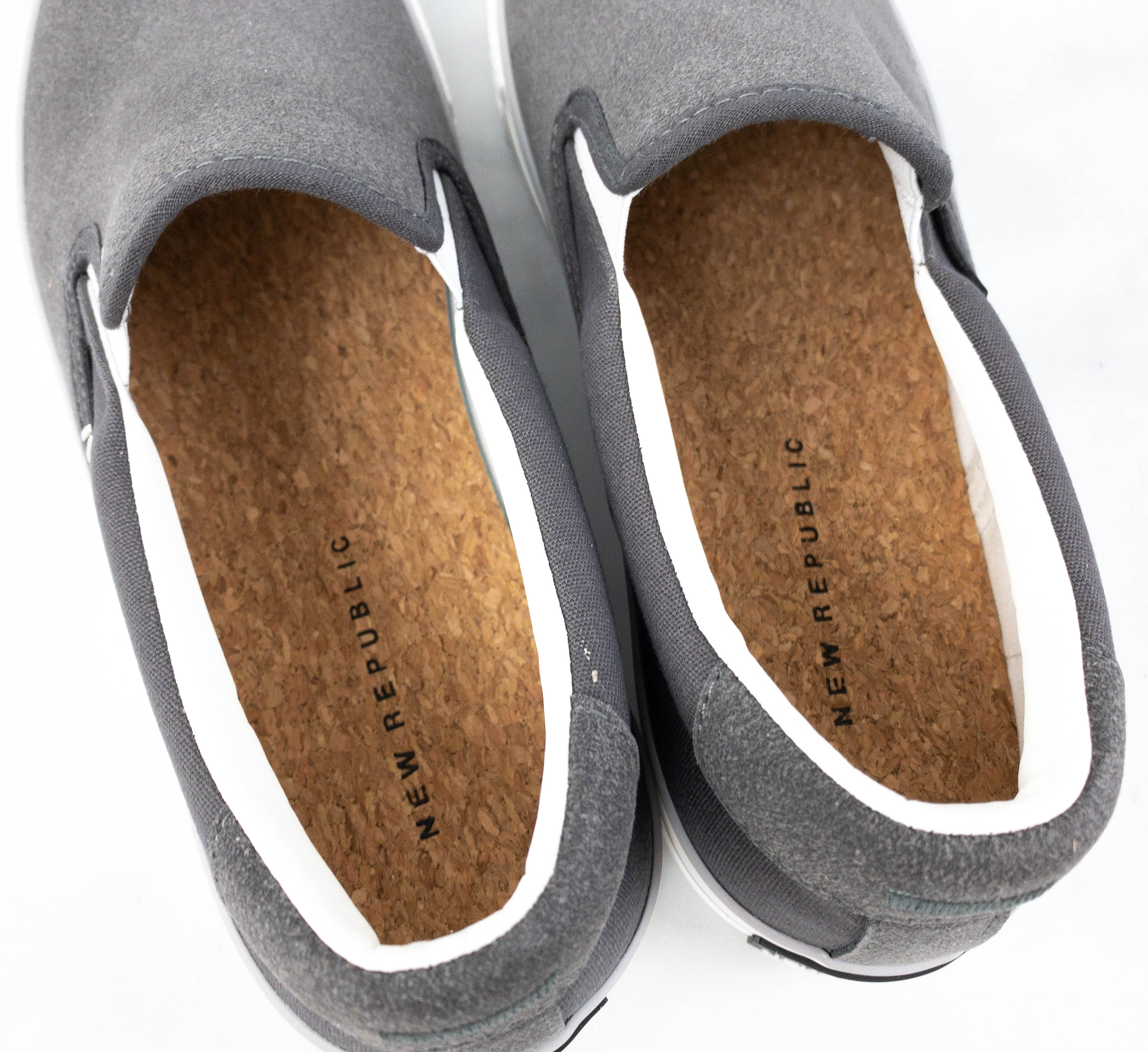 There's a cork-like insole is embedded with EVA footbed technology that provides exceptional shock-absorbing element that you can regularly see in top-notch athletic shoes.
The outsole also features a pattern that provides a great grip on the floor.
Menlo Club celebrated their 10th anniversary this month, and my box included a nice set of clothing pieces with a minimalist appeal. They even sent a pair of slip on sneakers, which are easy to match with different kinds of casual outfits. Since there are no shoe laces involved, they are perfect to use on busy days! Also included in my box are items to help me maintain and clean my shoes. Overall, I'm pretty happy with this curation that matches the current season! If you'd also love to update your wardrobe with new clothing pieces every month, this subscription would be a nice choice. Boxes usually include tops and bottoms, but sometimes there's also footwear!
What do you think of this men's clothing subscription?