MEL Lite is a new subscription service from MEL Science offering monthly deliveries of safe chemistry experiments for kids. Each box is $19.90 per month + free shipping, and will include one hands-on experiment + FREE VR lessons you can access via the MEL VR app! Mel Lite is currently available in 5 countries: USA, UK, Chile, Indonesia, and India.
FYI: The LITE subscription is no longer available. You can still subscribe to the regular sub, MEL Chemistry, which has 3 experiments per month and a full starter kit. Use this link and coupon code HELLO25 to get 25% off your first month! MEL Science boxes are one of our reader's favorite subscription boxes for kids!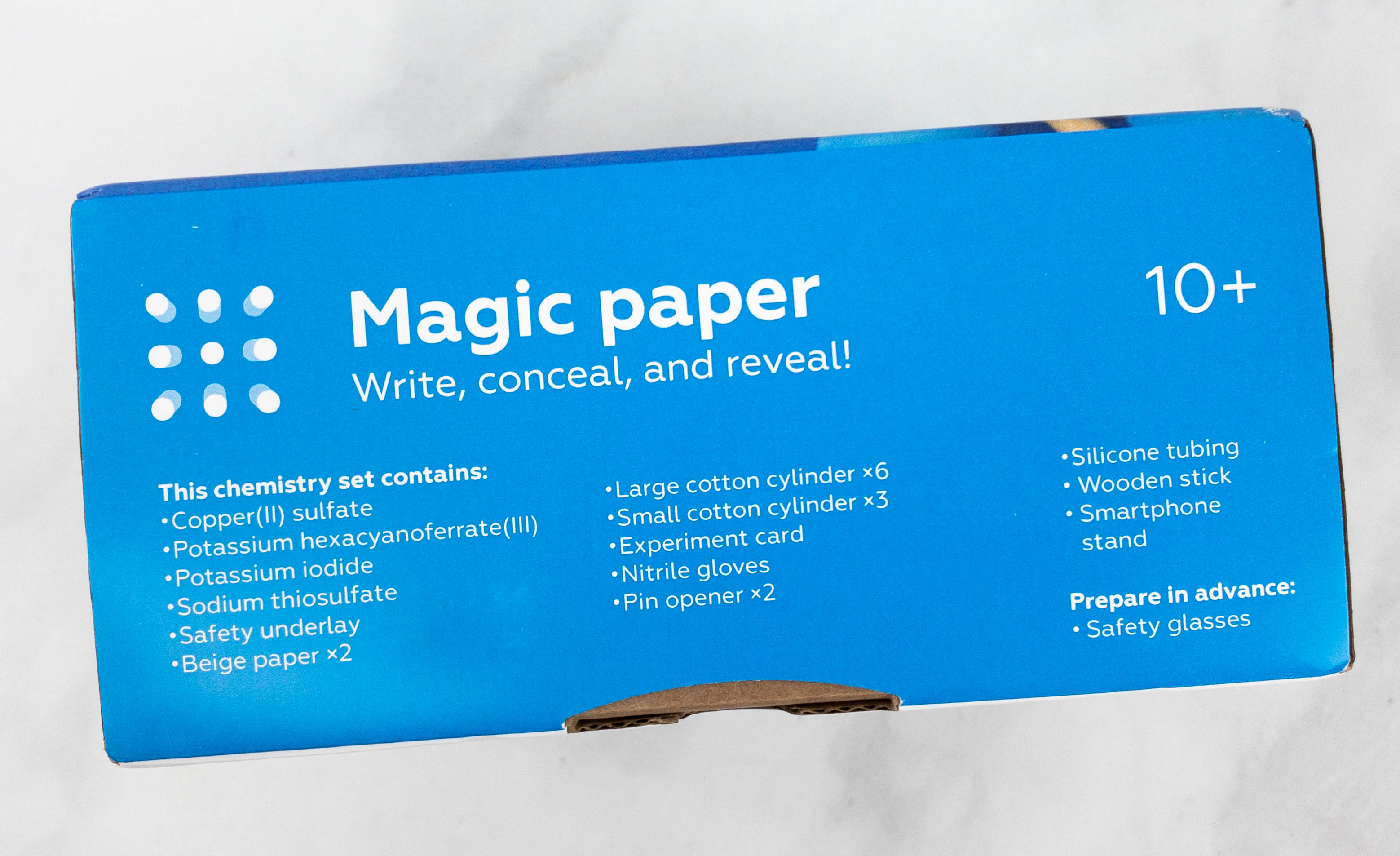 The box sleeve indicates our experiment for this month and a list of the materials.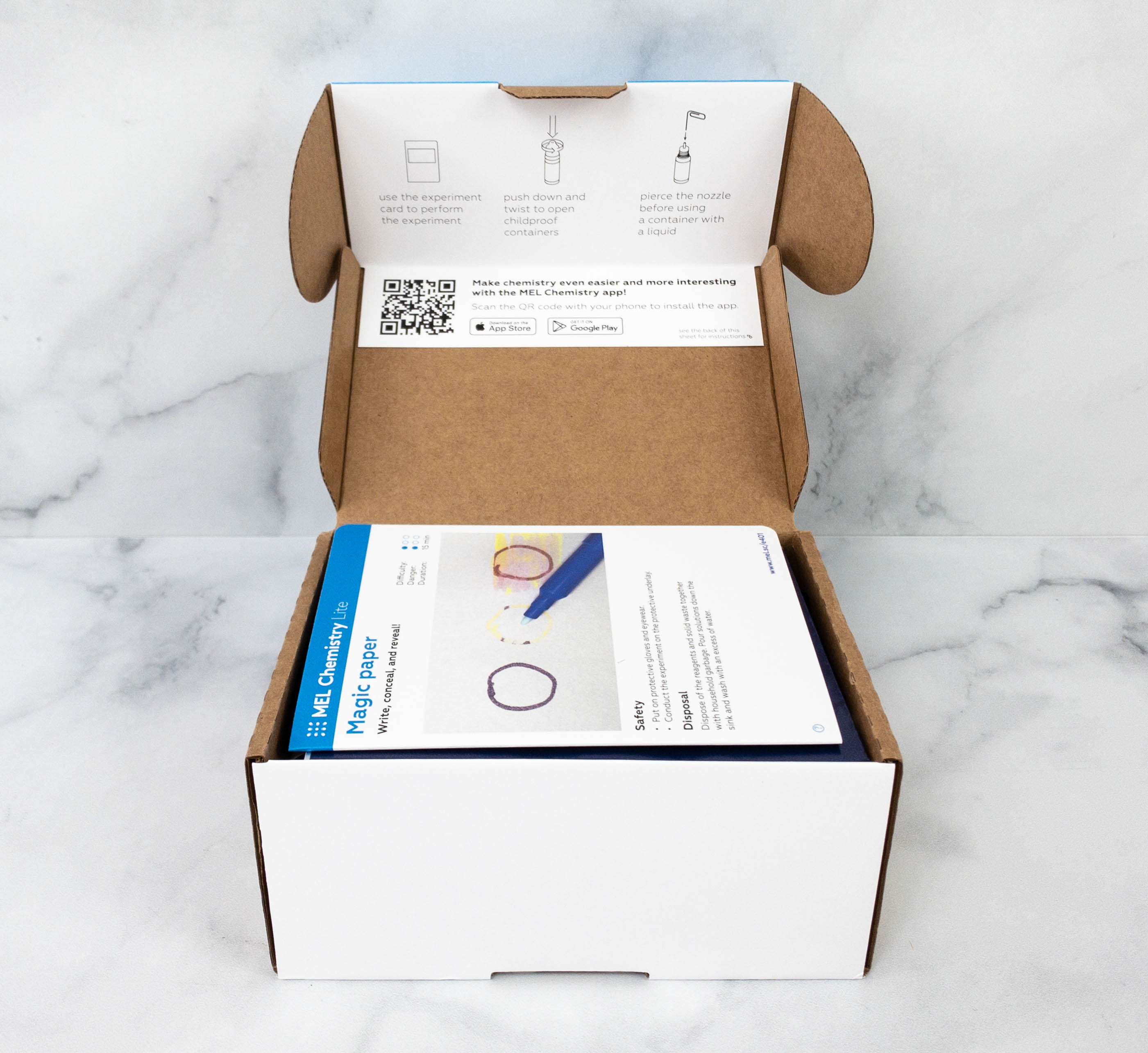 We're so excited to finally open this box!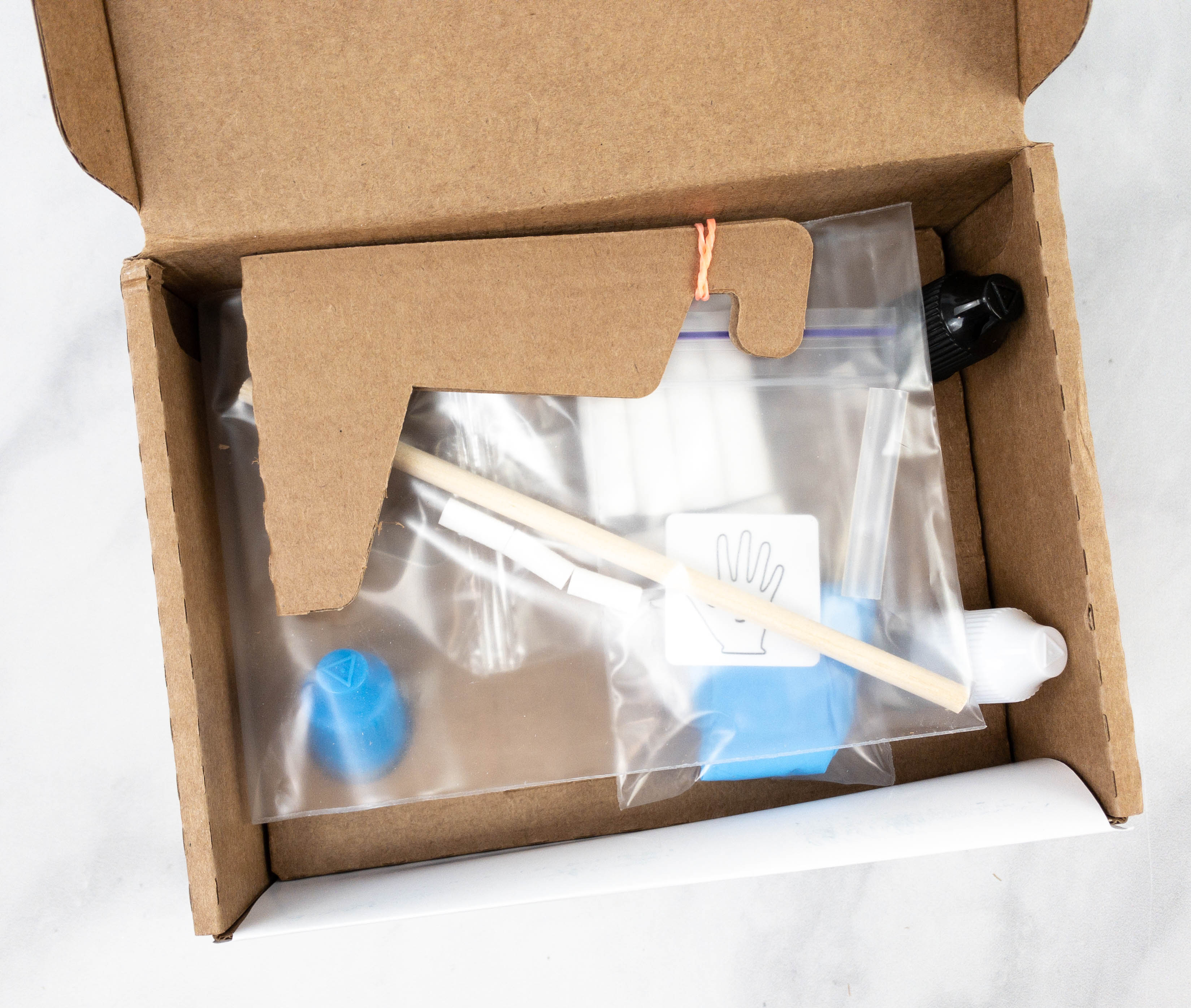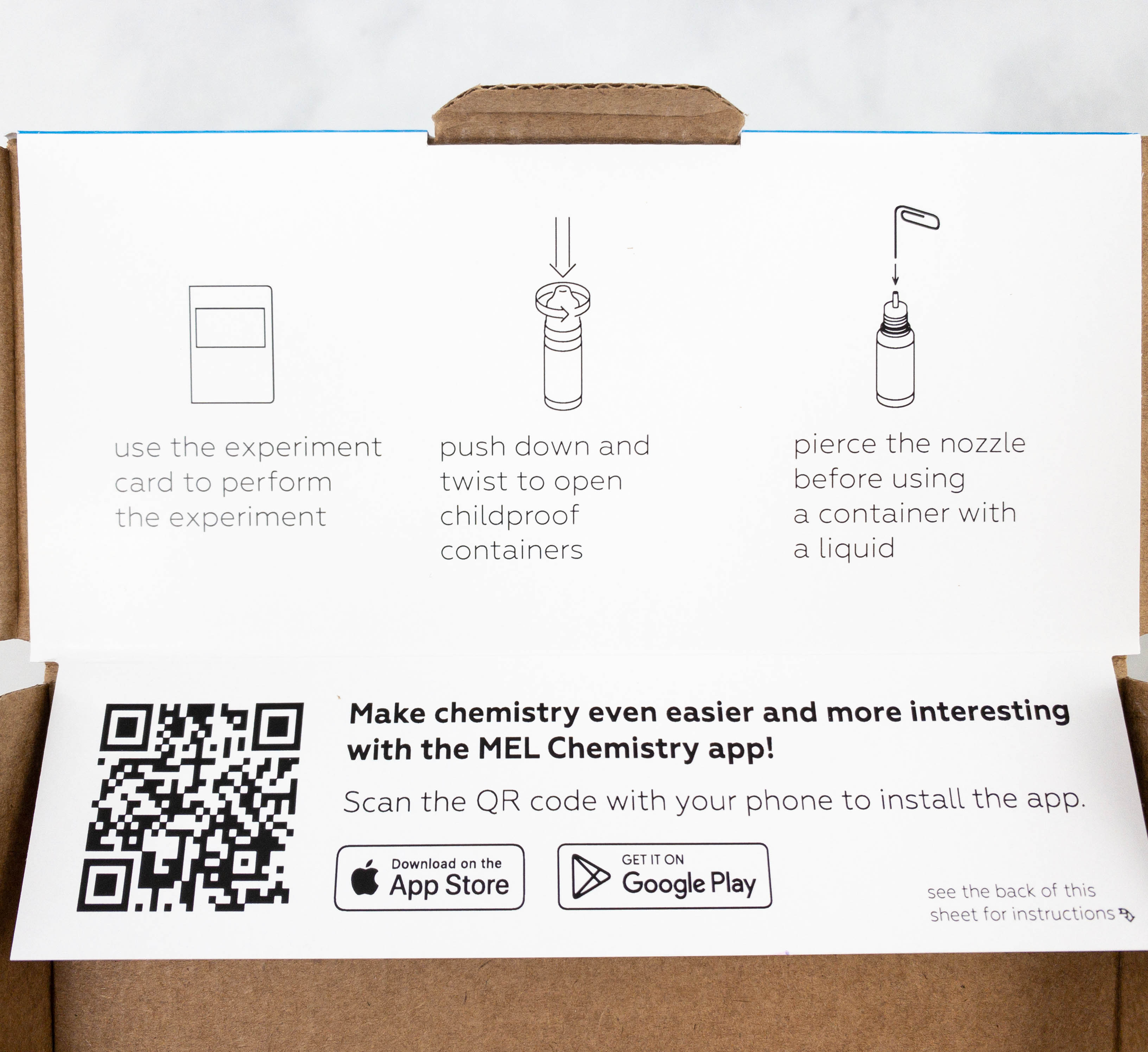 The inner lid has an instruction on how to put a hole in the bottle's nozzle.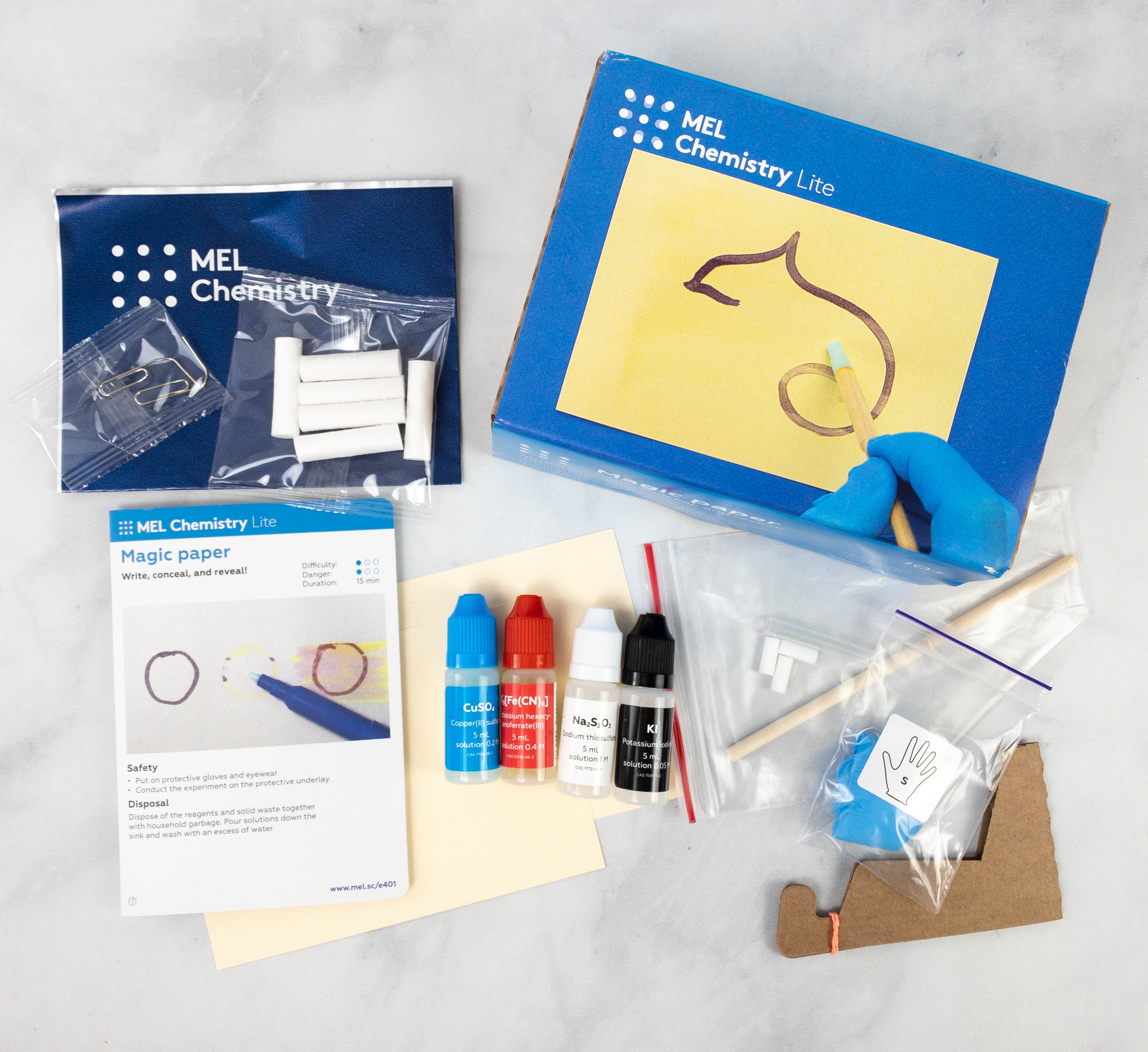 Everything in my box!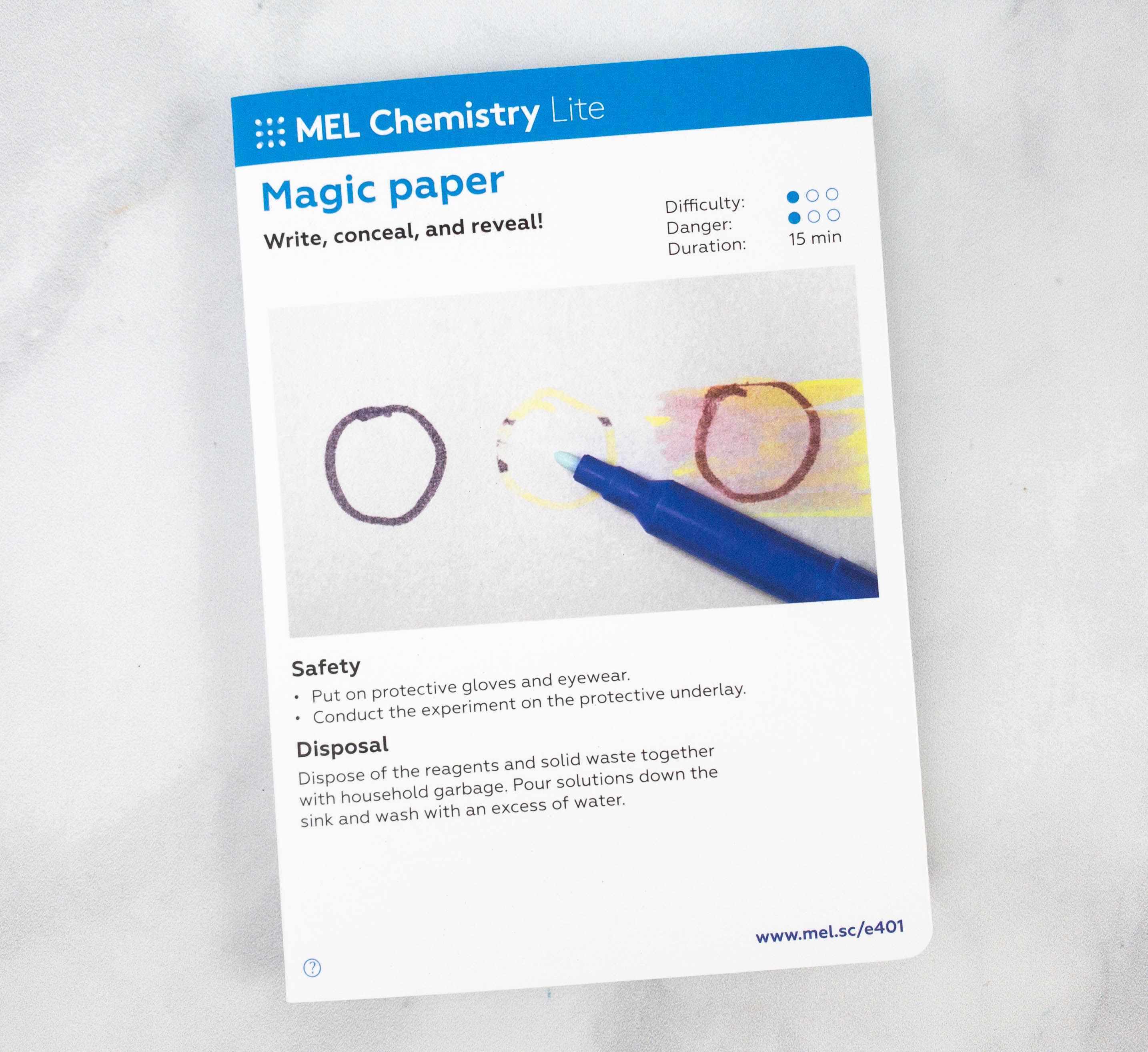 This activity card shows the level of difficulty, danger, and duration of the Magic Paper experiment.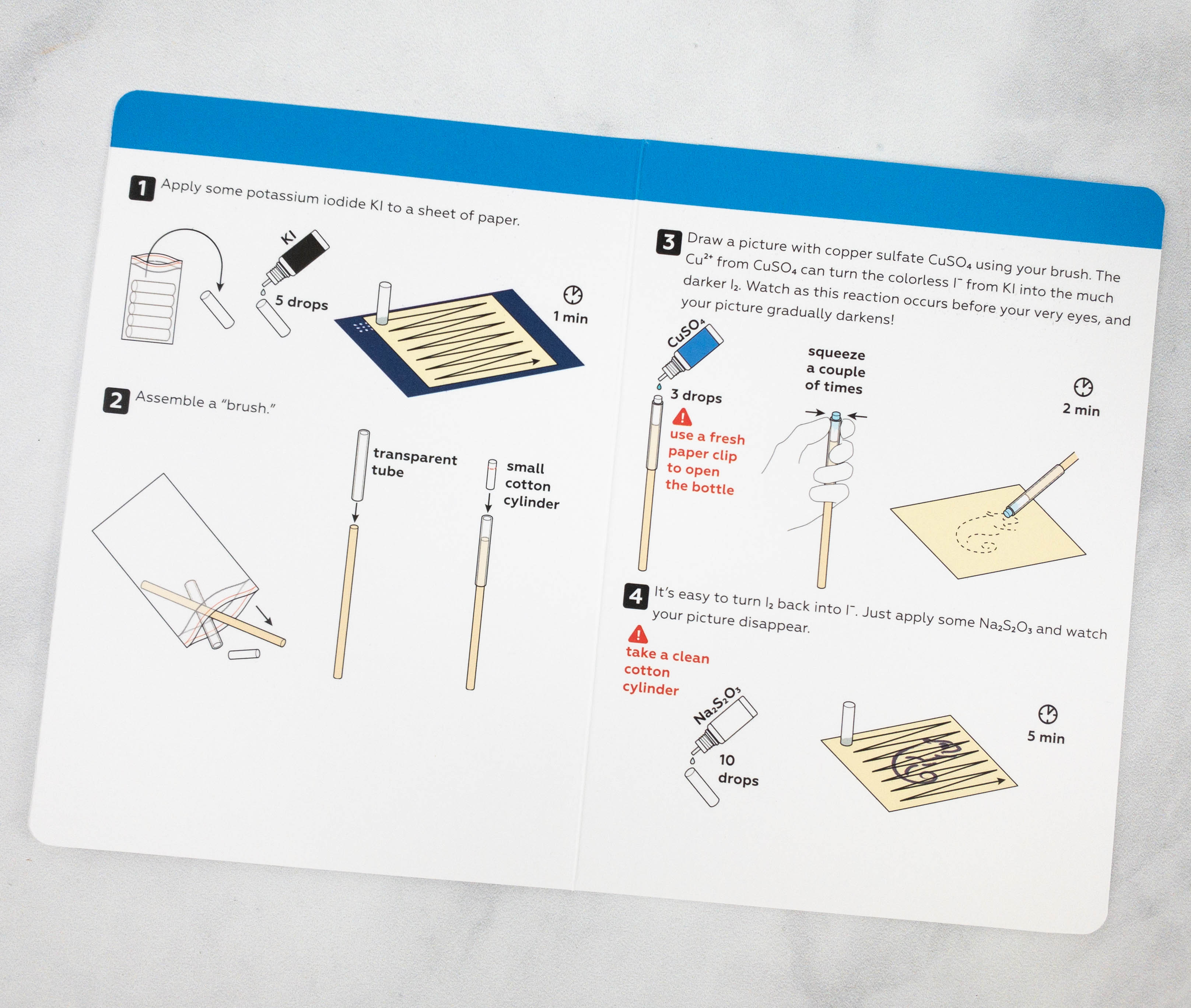 Inside, it has complete and illustrated instructions. It also included images that are labeled so the kids can easily follow them.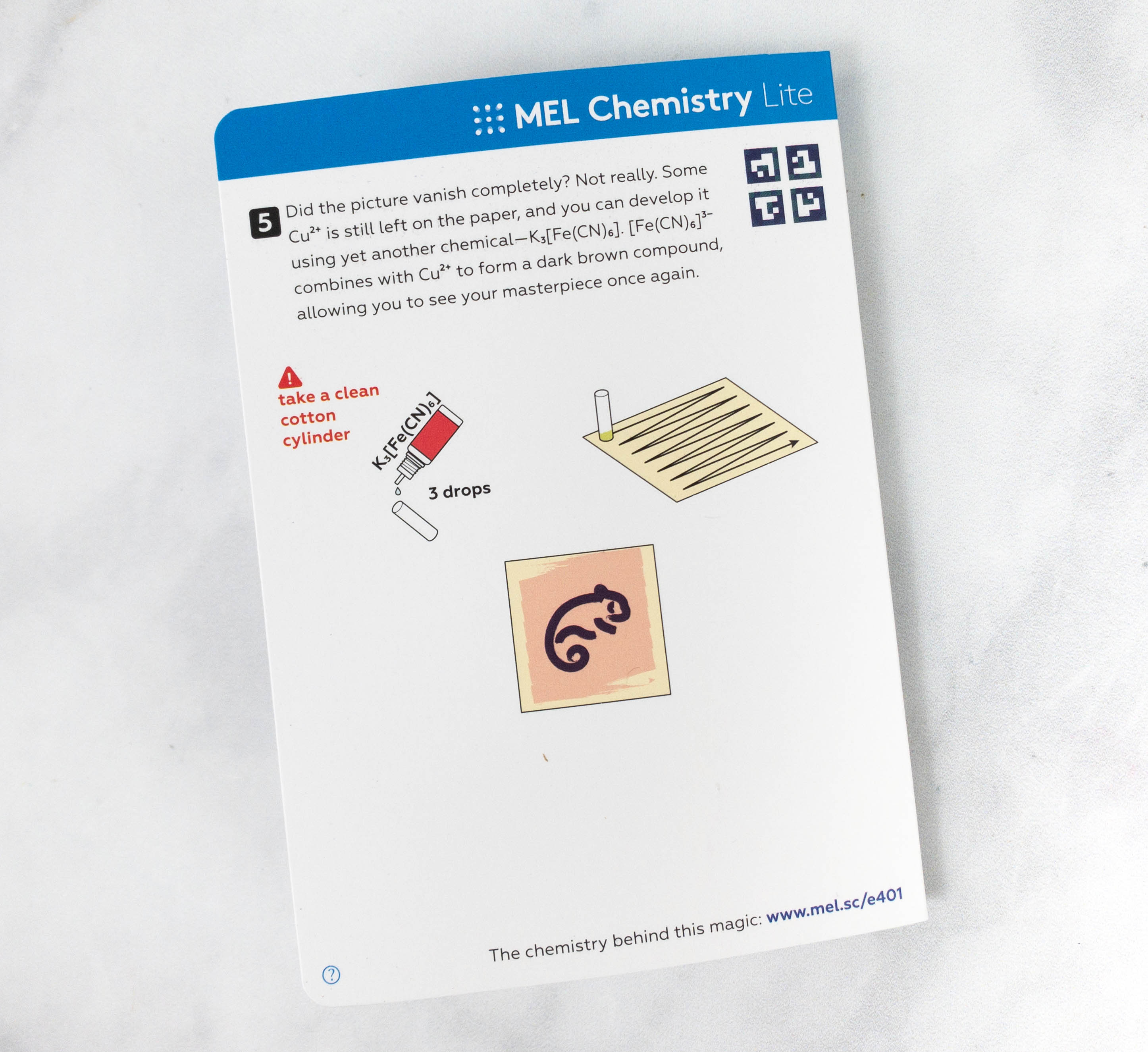 More instruction and explanation are also discussed at the back of the card.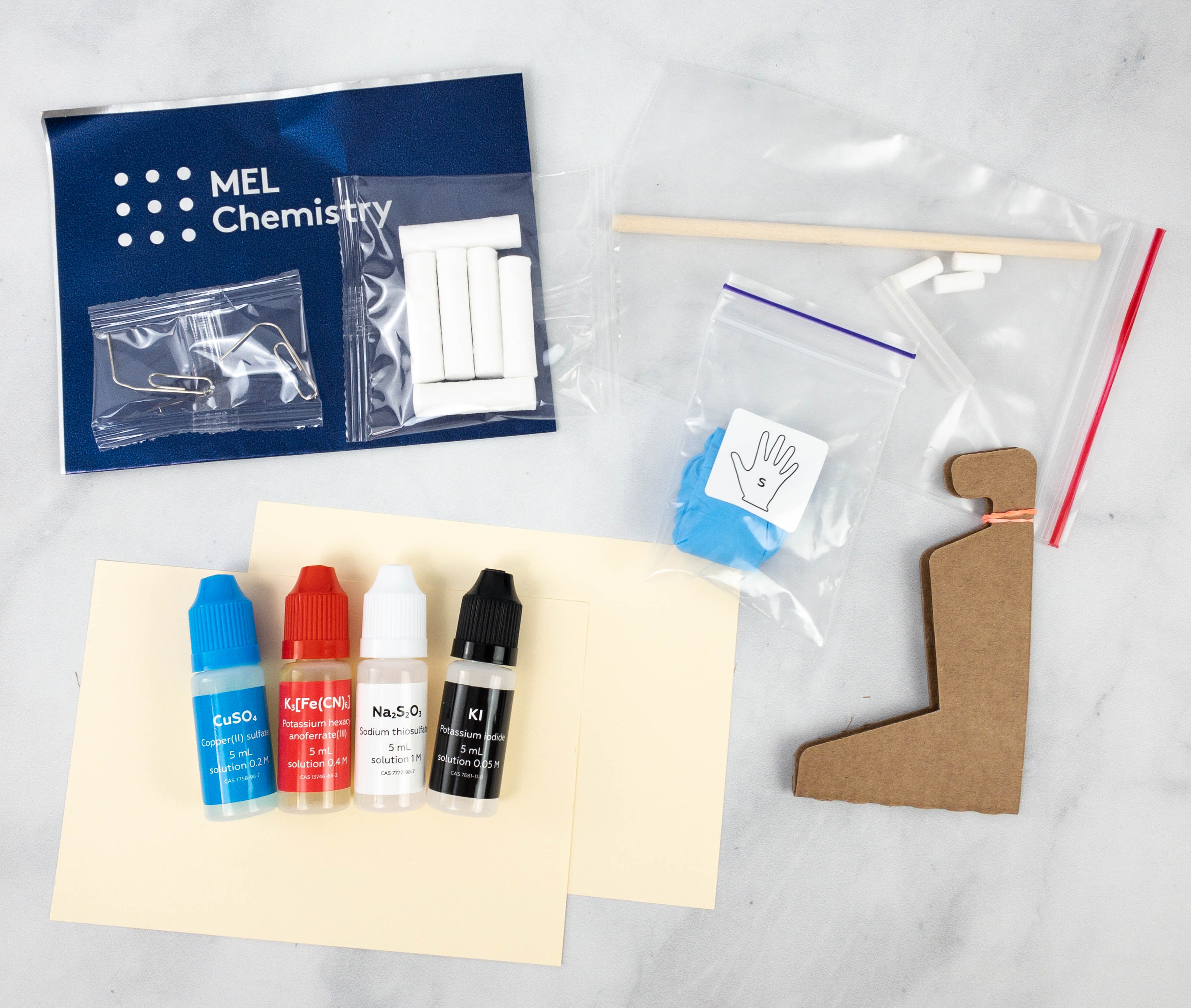 Here are the materials for the Magic Paper experiment.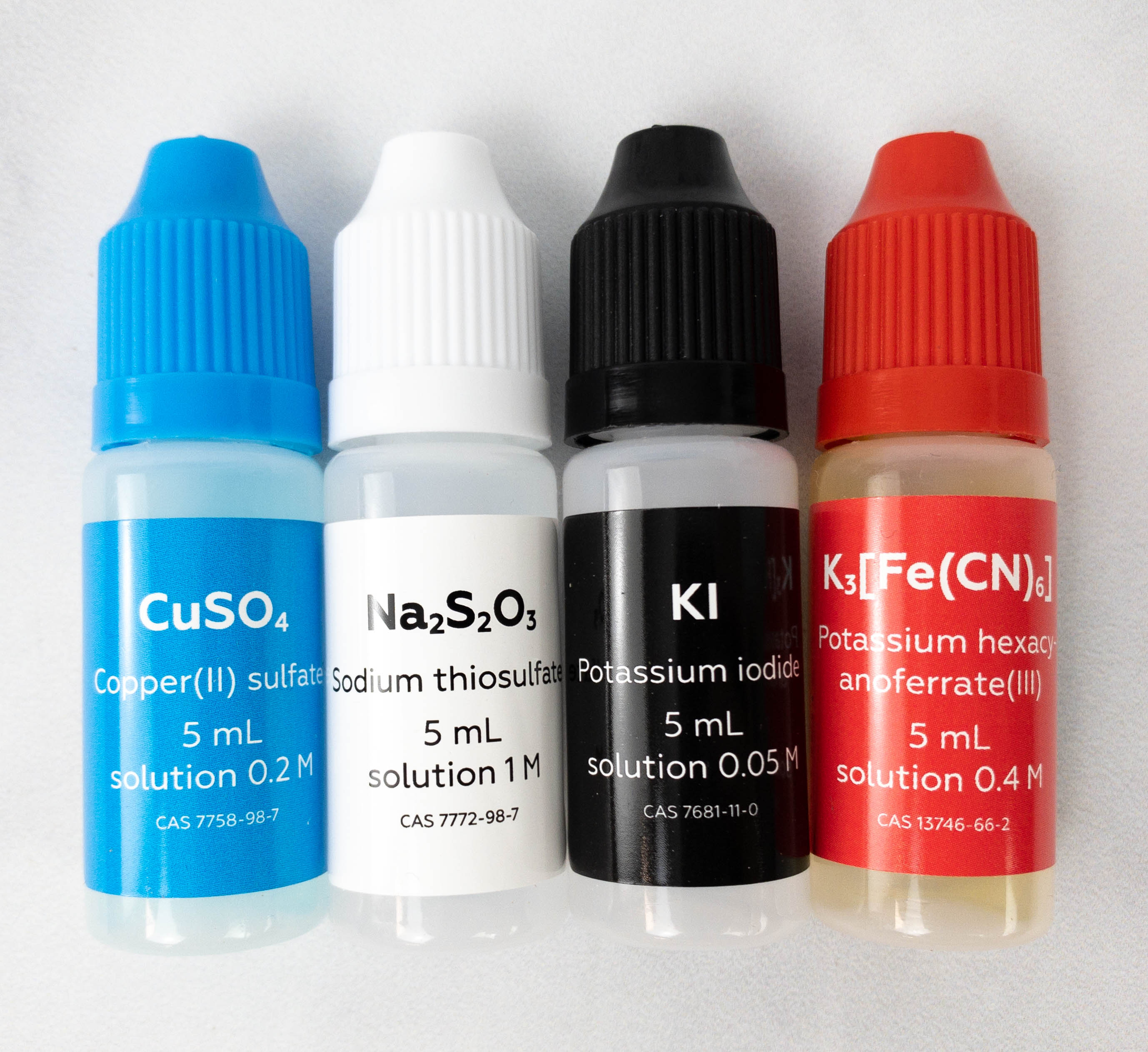 Copper (II) sulfate, Sodium thiosulfate, Potassium iodide, and Potassium hexacyanoferrate are the reagents for this experiment.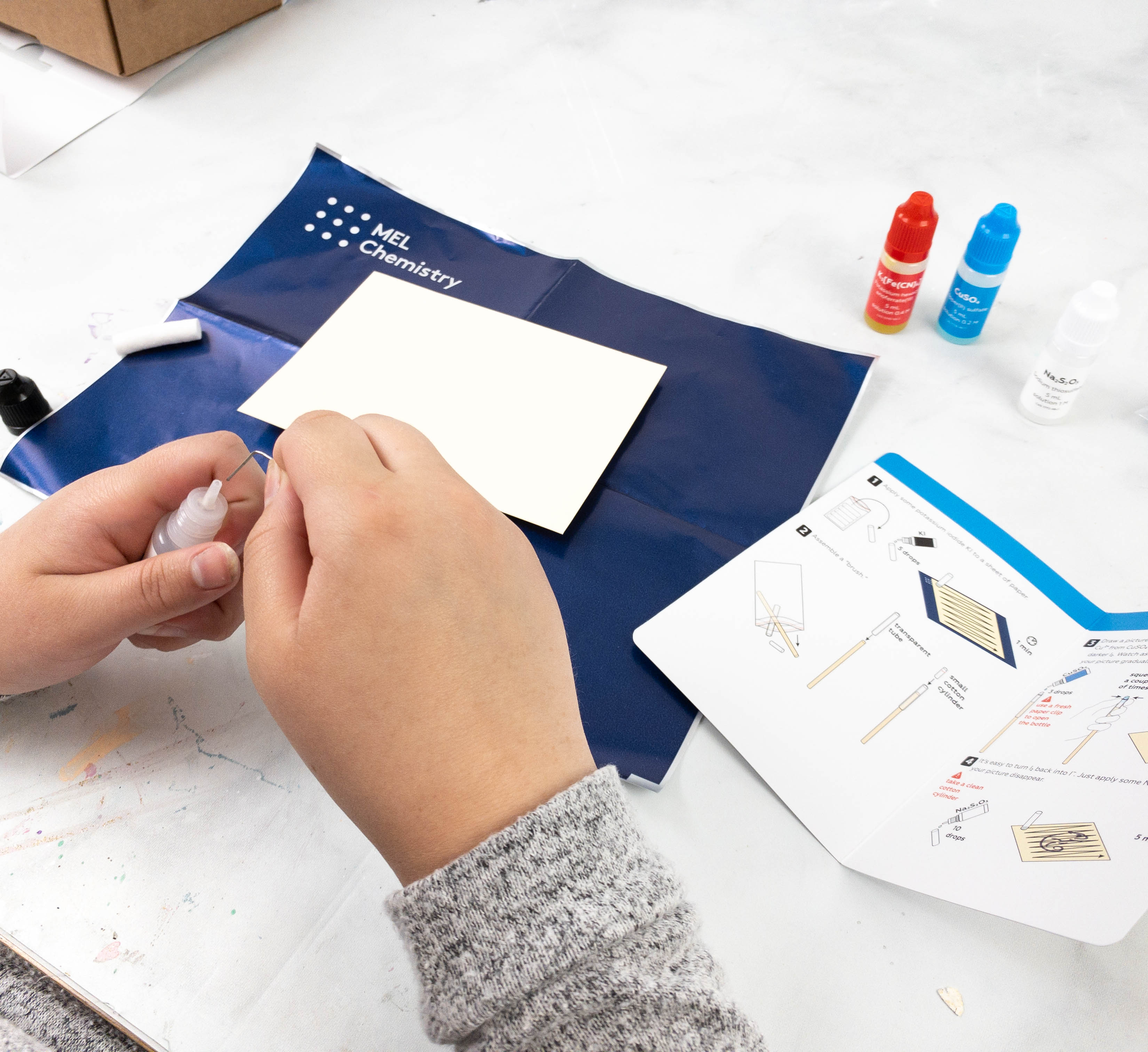 My daughter started by putting a hole in every bottle's nozzle.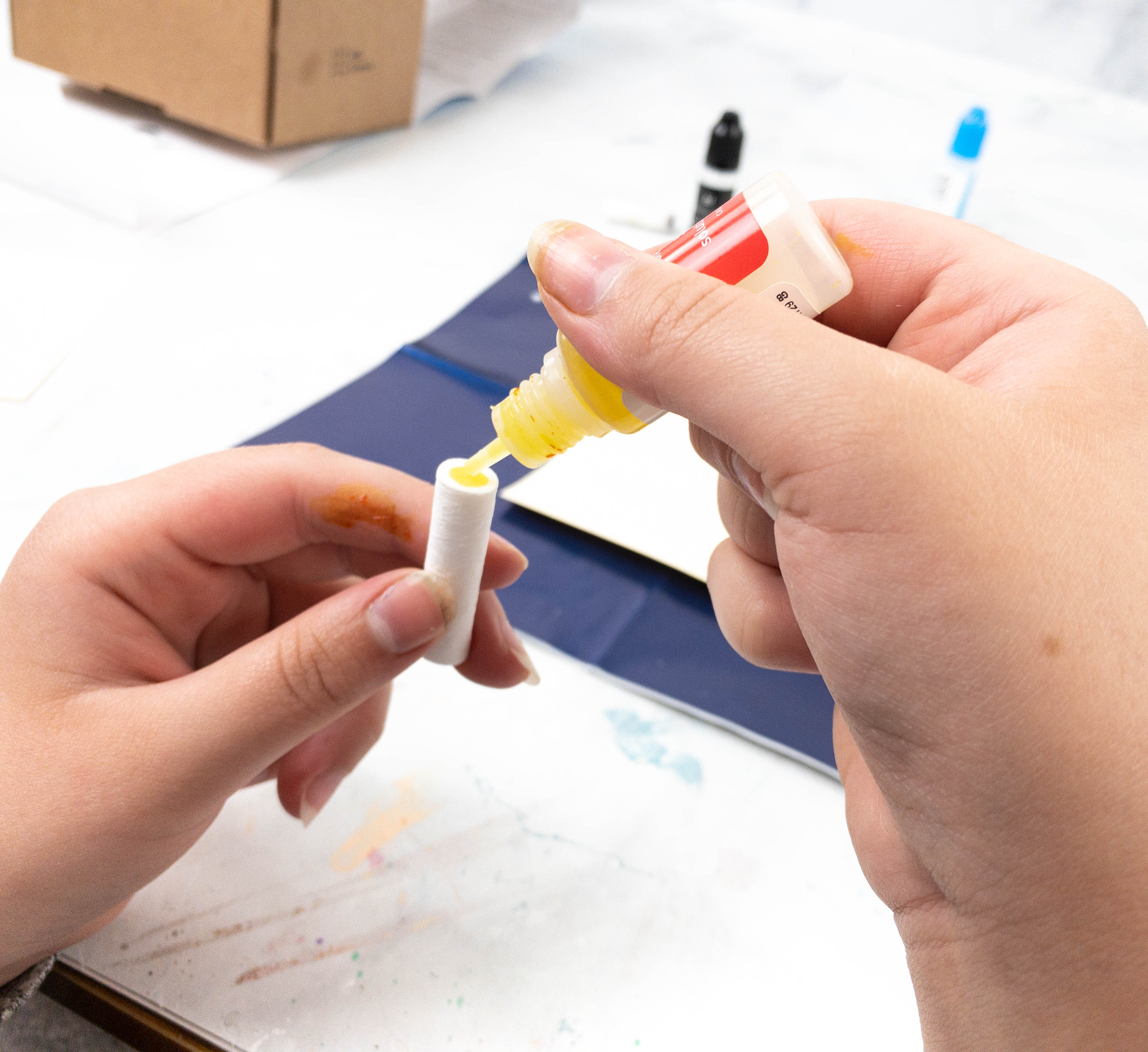 As instructed, she placed 3 drops of potassium hexacyanoferrate on the cotton cylinder.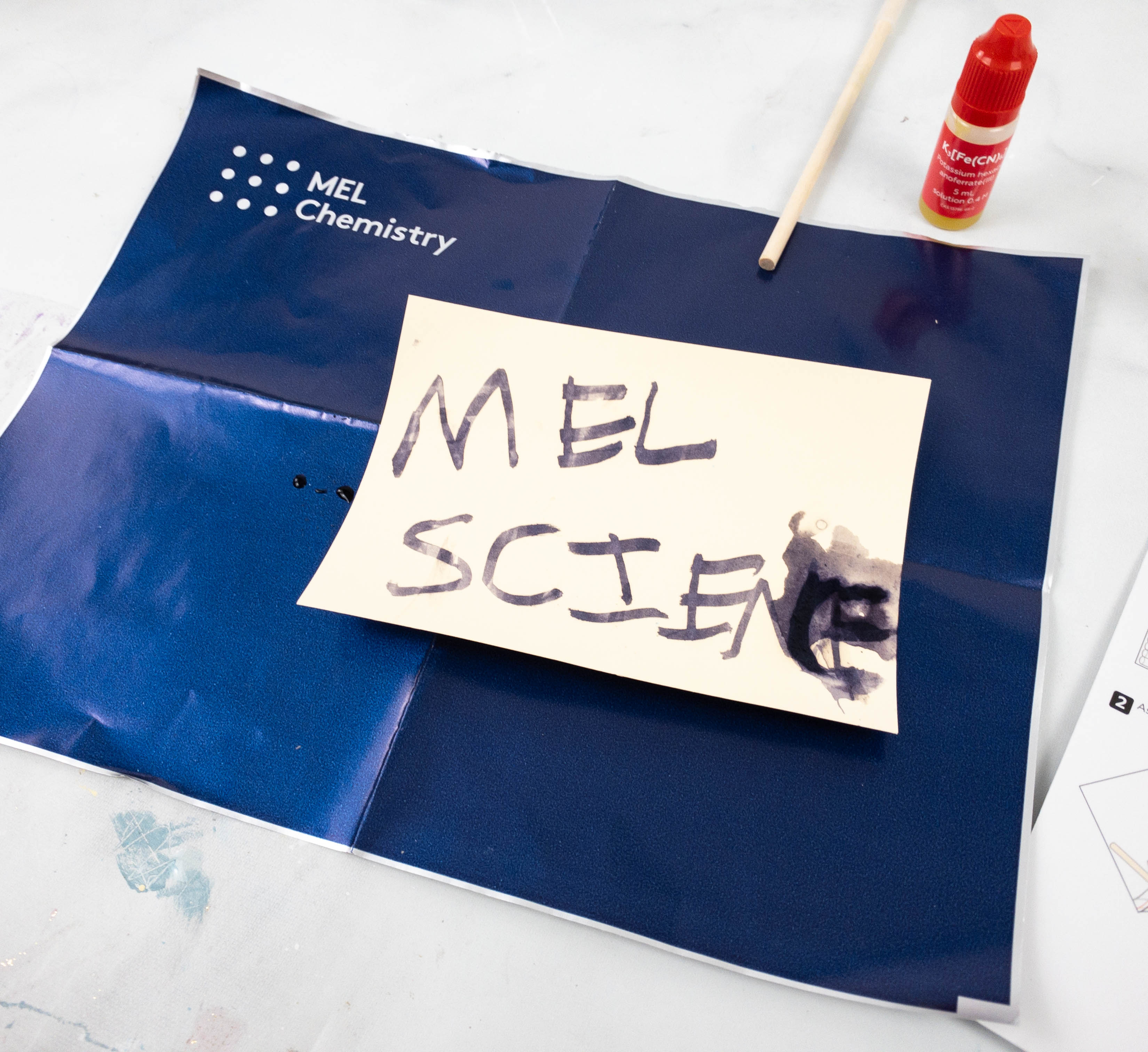 Copper sulfate was also applied on the paper. Instead of drawing an image, my daughter used the words MEL Science.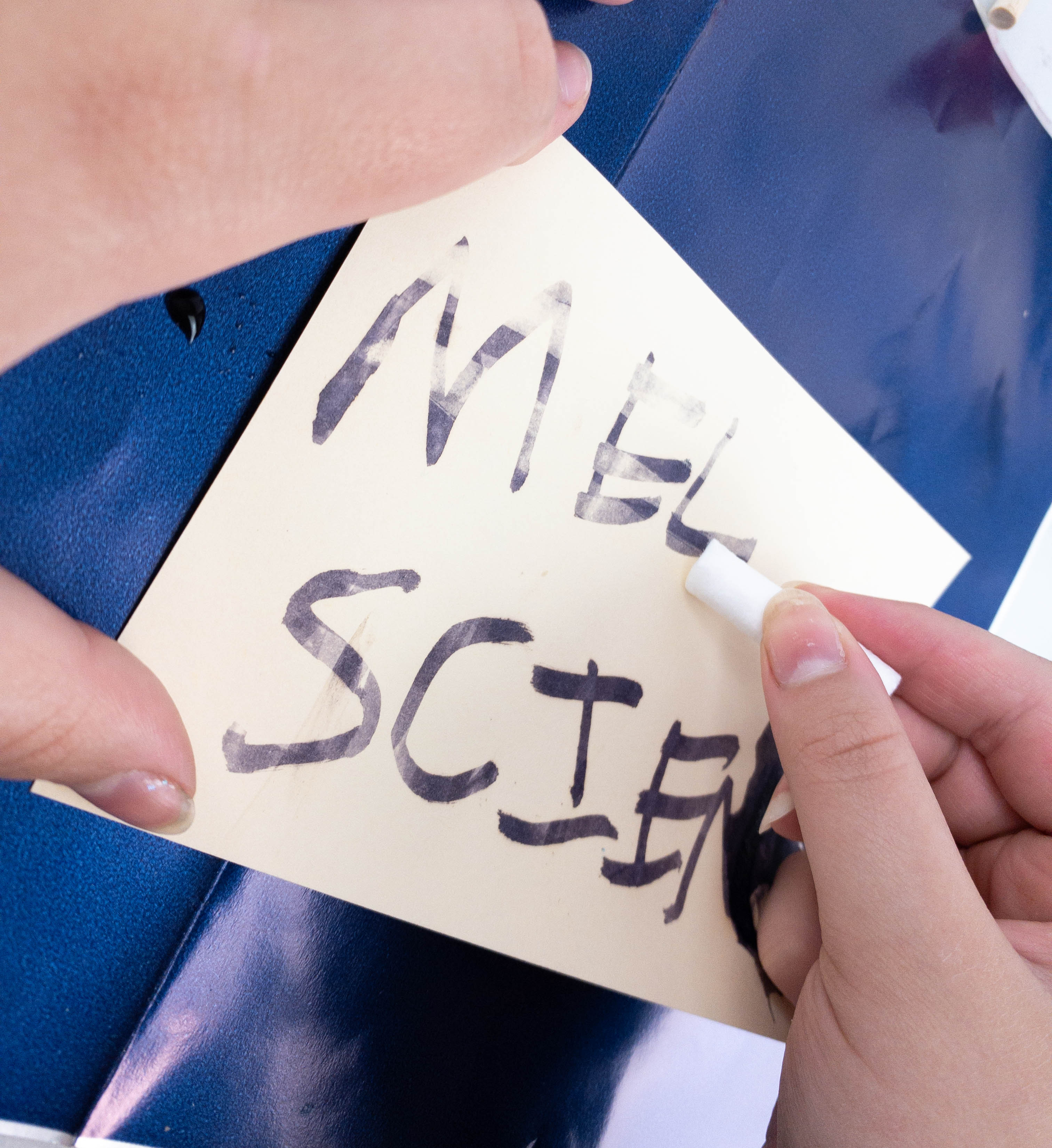 The words disappeared when Sodium thiosulfate was applied!
To reveal the image again, she used the cotton applied with potassium hexacyanoferrate.
It's another interesting experiment from MEL Lite by MEL Science. As always, the box includes most of the materials for the experiment along with illustrated instructions to make everything easier for the kids. The magic paper experiment is a fairly easy experiment and my daughter liked it! It was enjoyable writing messages on the paper and then making them disappear like you're a secret agent of some sort, but what's more fun is learning about the science behind it. MEL Lite is no longer available but you can still grab MEL Science Chemistry with even more experiments!
What do you think of the MEL Lite by MEL Science box?
Visit MEL Lite by MEL Science to subscribe or find out more!