Loved + Blessed is a monthly membership and Christian subscription care package for women who want to live life encouraged. Aside from the box of encouragement, subscribers will also receive access to a blog article, a 4-week life appreciation workbook, 4 video lessons, an online fellowship in their private community, and access to their library of past videos and workbooks. A month-to-month subscription costs $25 and you can also opt to get a 3-month prepaid subscription for $60, which means you'll save $15!
DEAL: Get $5 off your first box! Use coupon code HELLO5. Cannot be combined with other offers.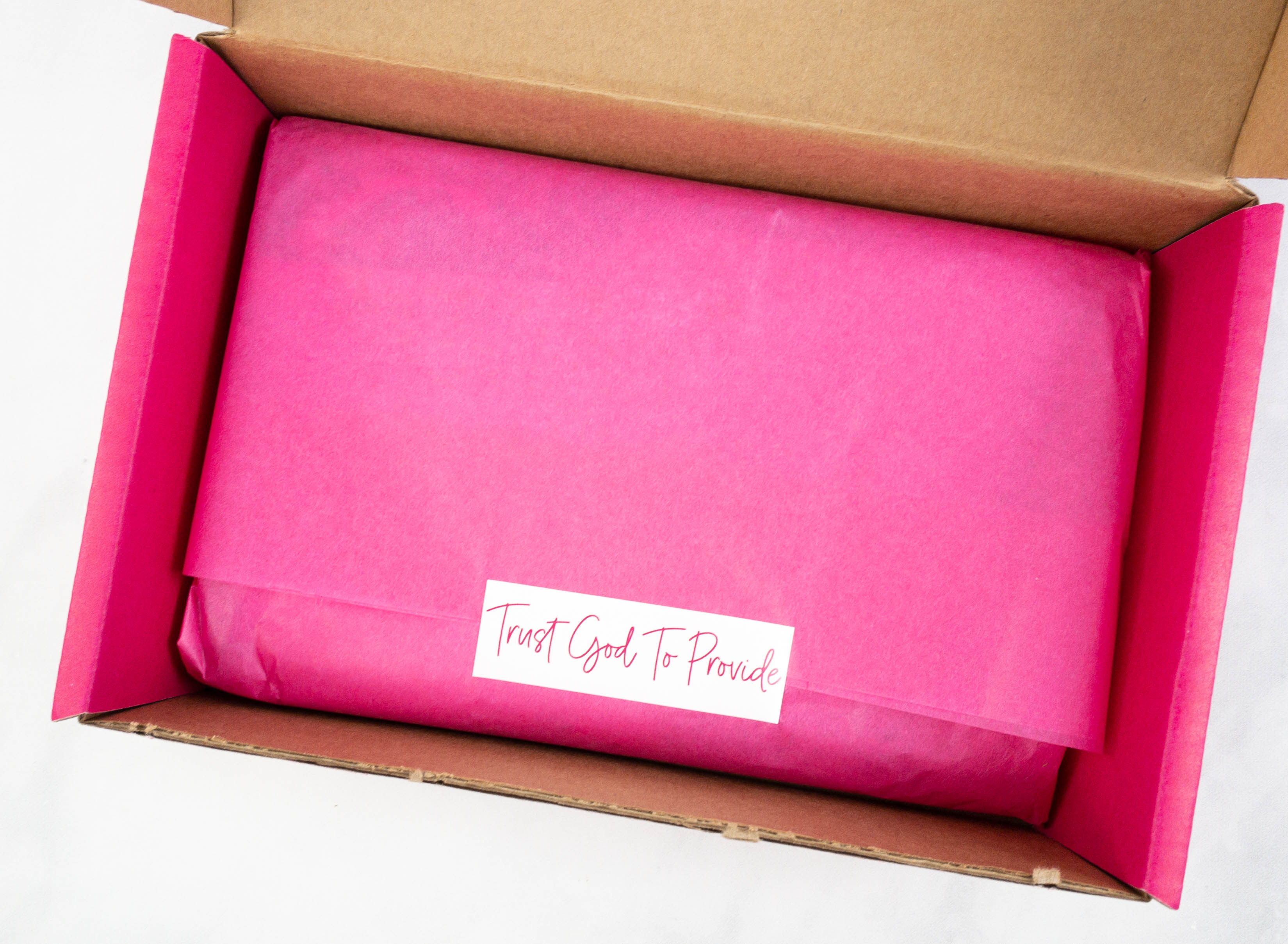 The items were packed with bright pink wrapping paper.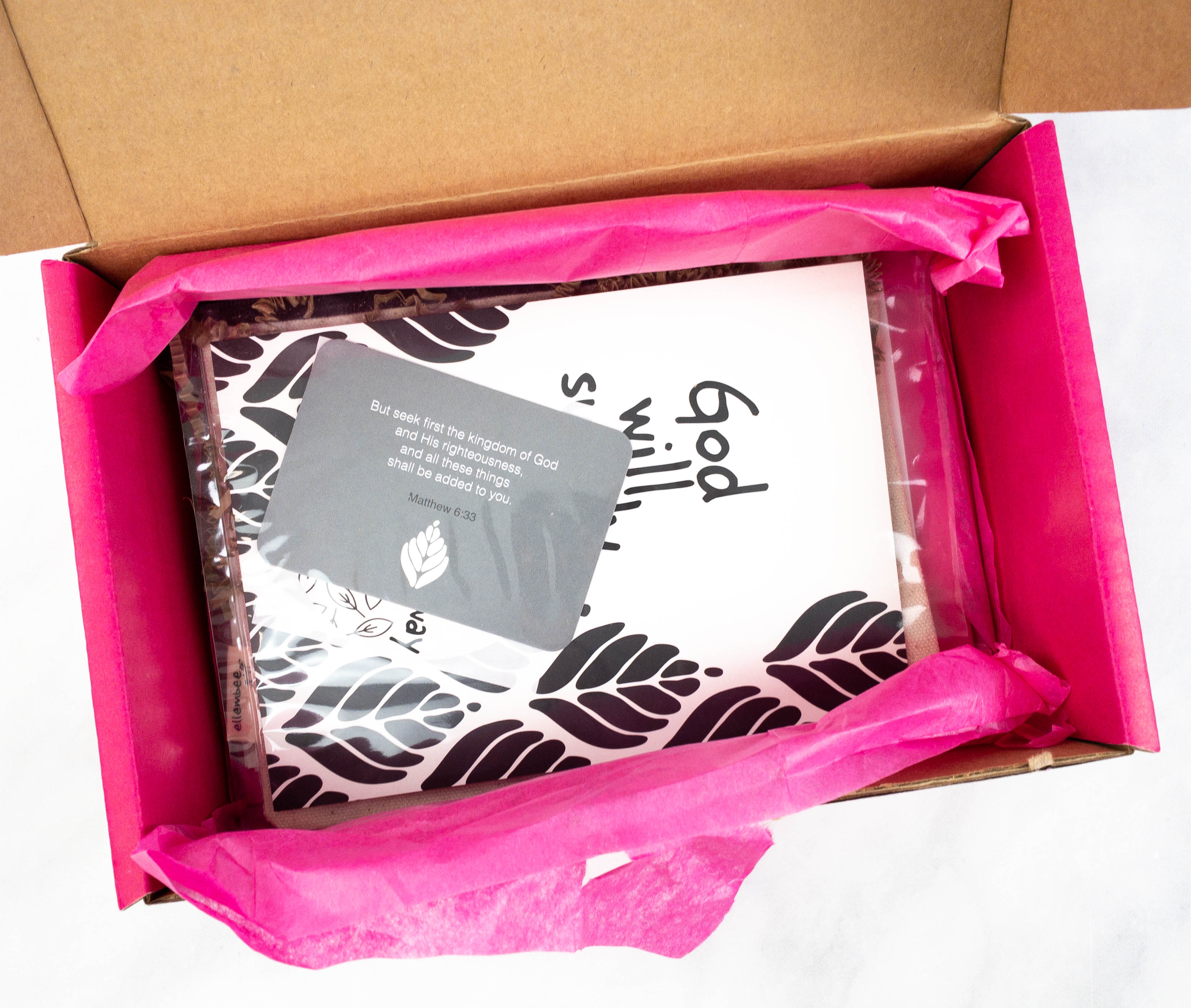 Everything arrived in great condition.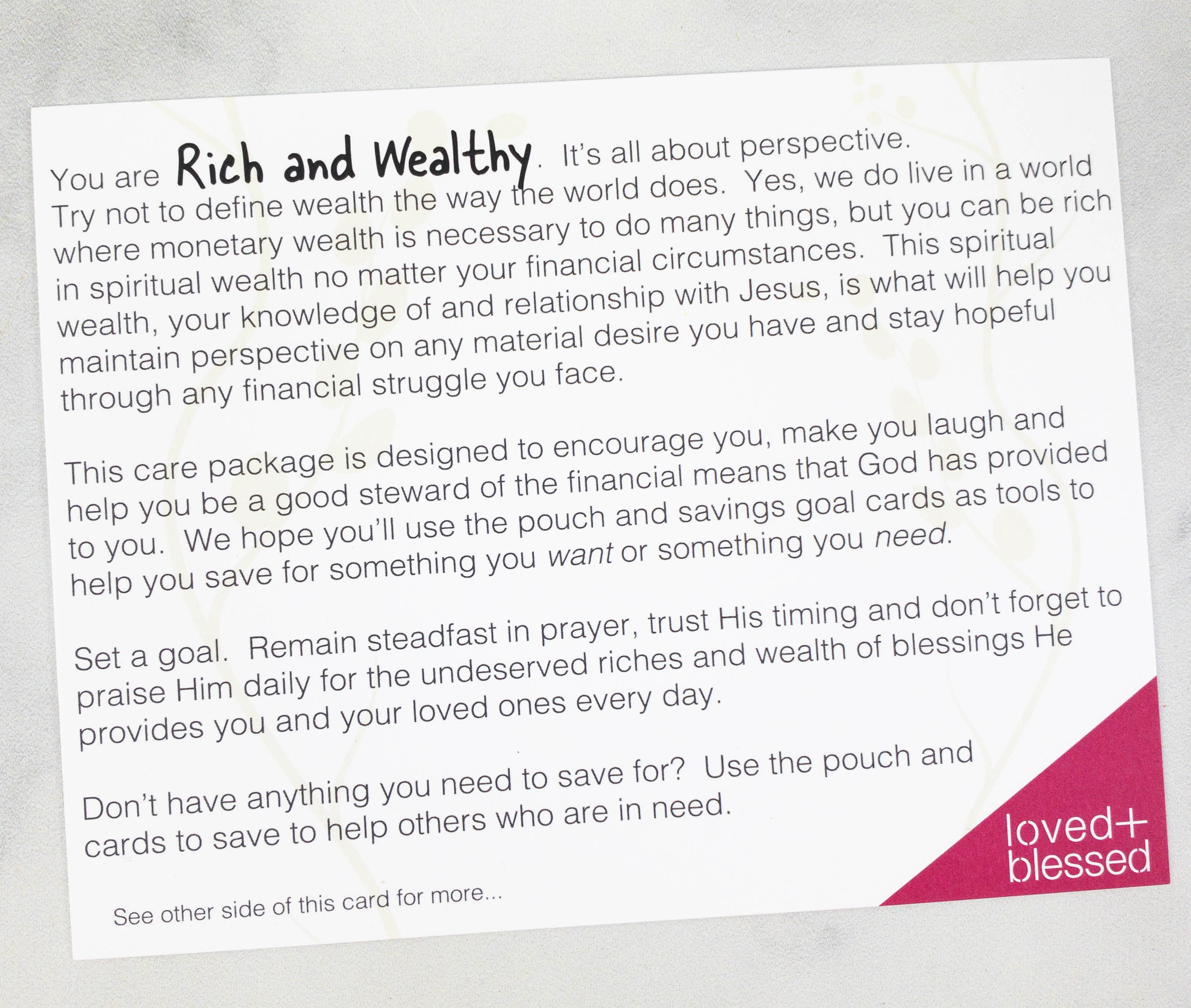 This month's theme is RICH AND WEALTHY. 
Listed at the back of the card are some reminders about the items inside the box.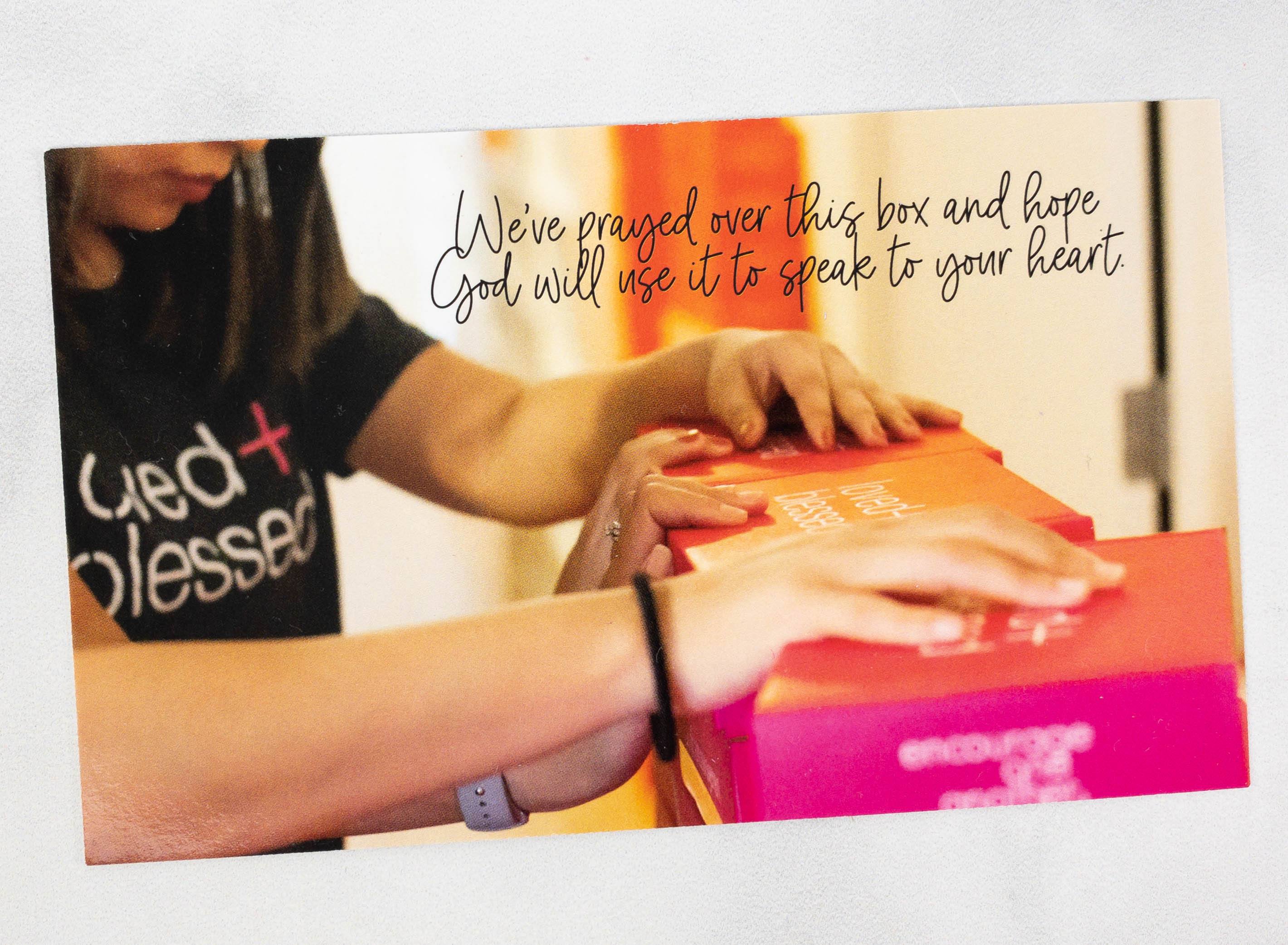 Here's another info card! It features a heartwarming message:
We've prayed over this box and hope God will use it to speak to your heart.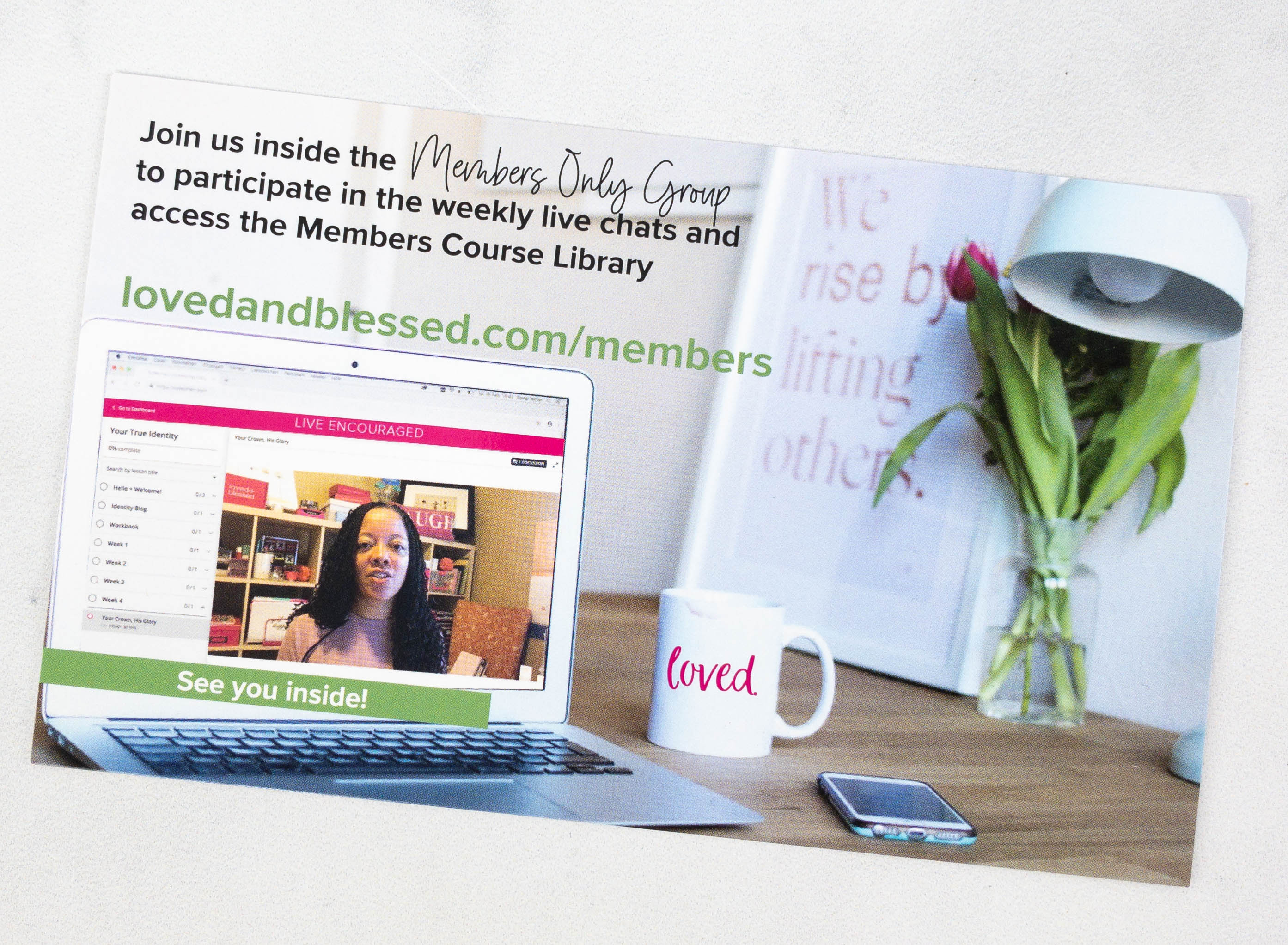 On the other side of the card, there's a reminder to log into the Members Course Library!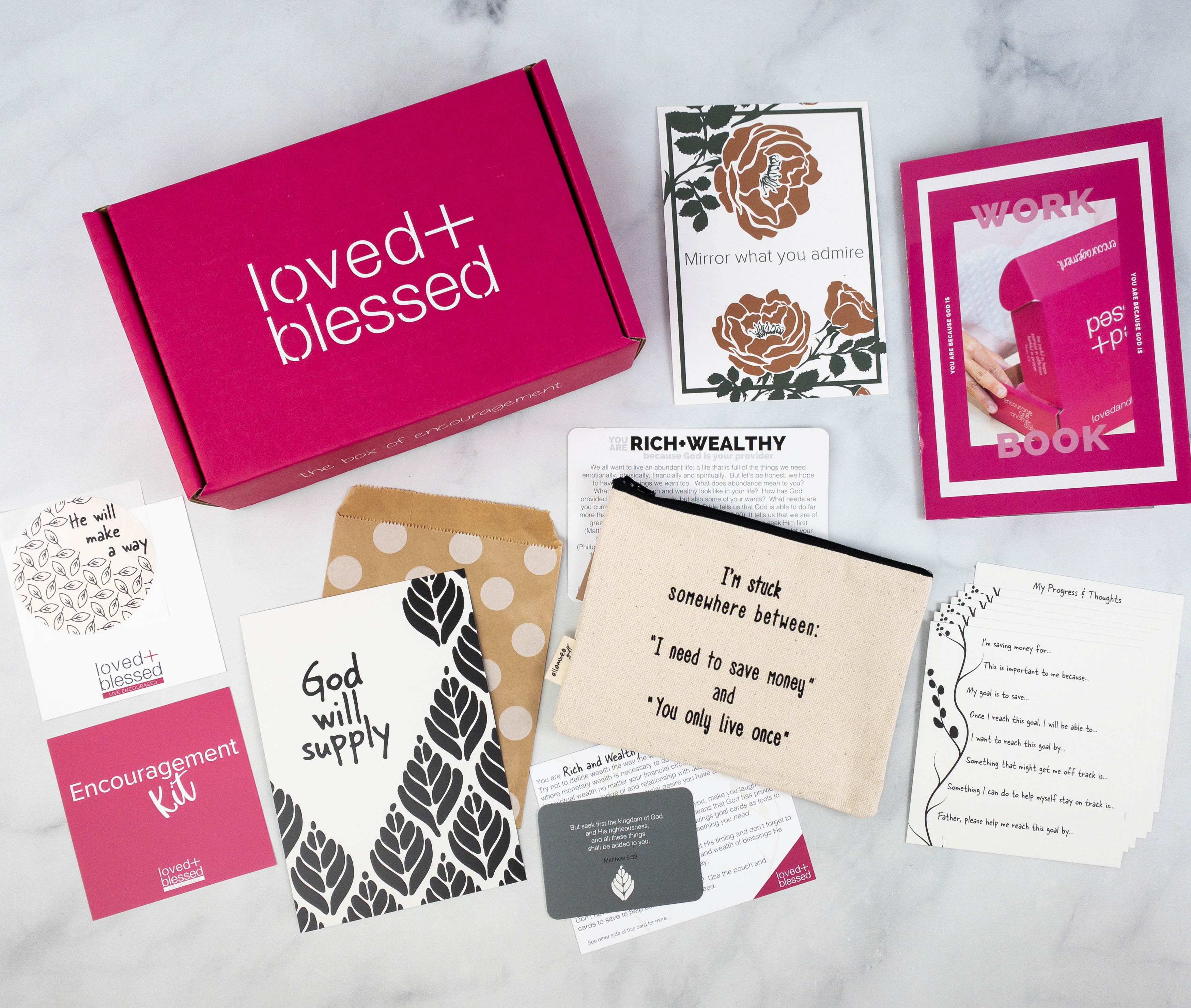 Everything in the June 2021 box!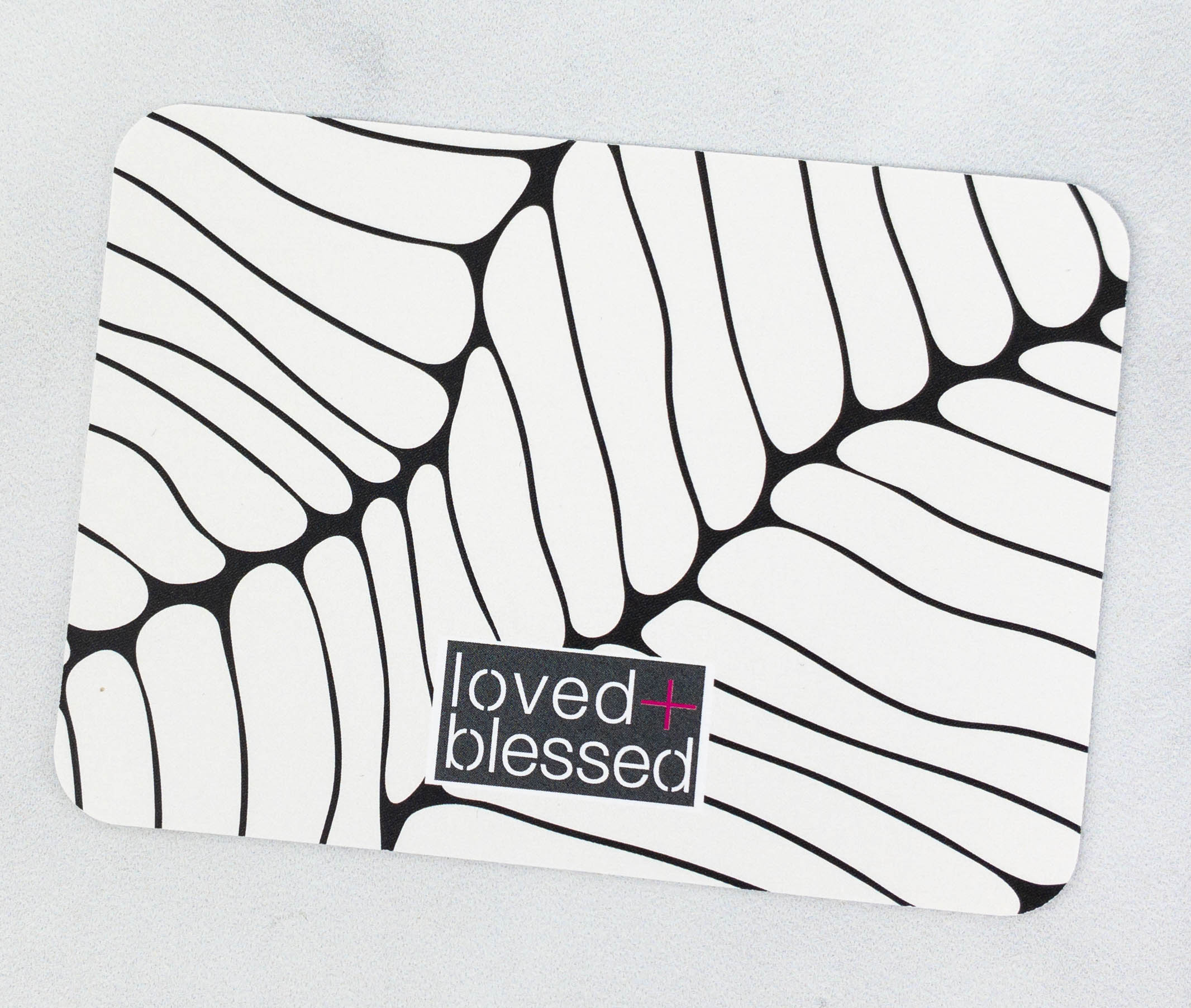 Scripture Card.  Every box contains a scripture card. This month, it features a simple black and white pattern.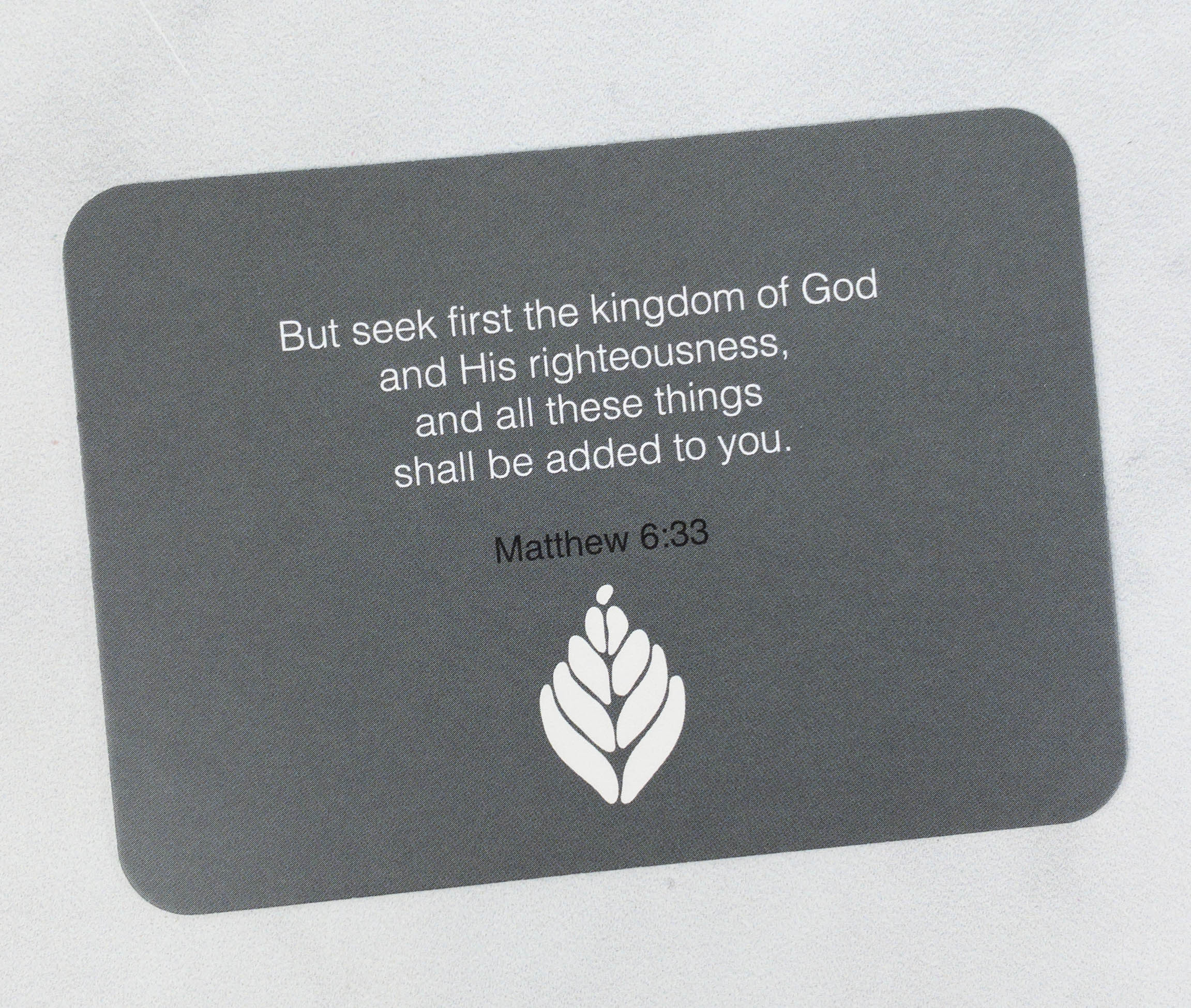 The scripture on the flip side is from Matthew 6:33.
But seek first the kingdom of God and His righteousness, and all these things shall be added unto you.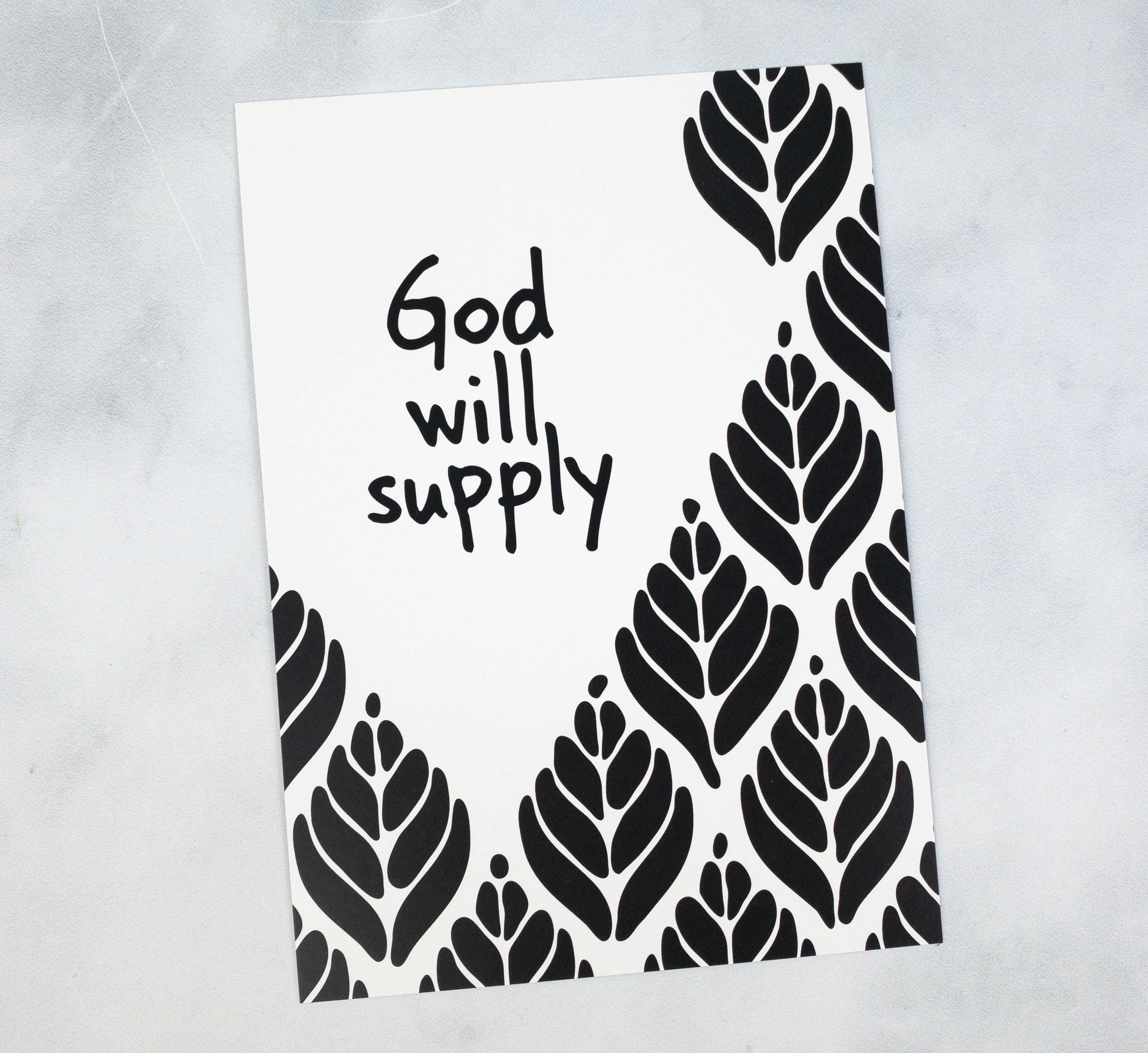 Poster. There's also a poster included in each box. It's great for displaying, whether on your work desk or in other corners of the house. This one has the similar pattern as the scripture card, except the colors are inverted. There is also a short message saying, "God will supply."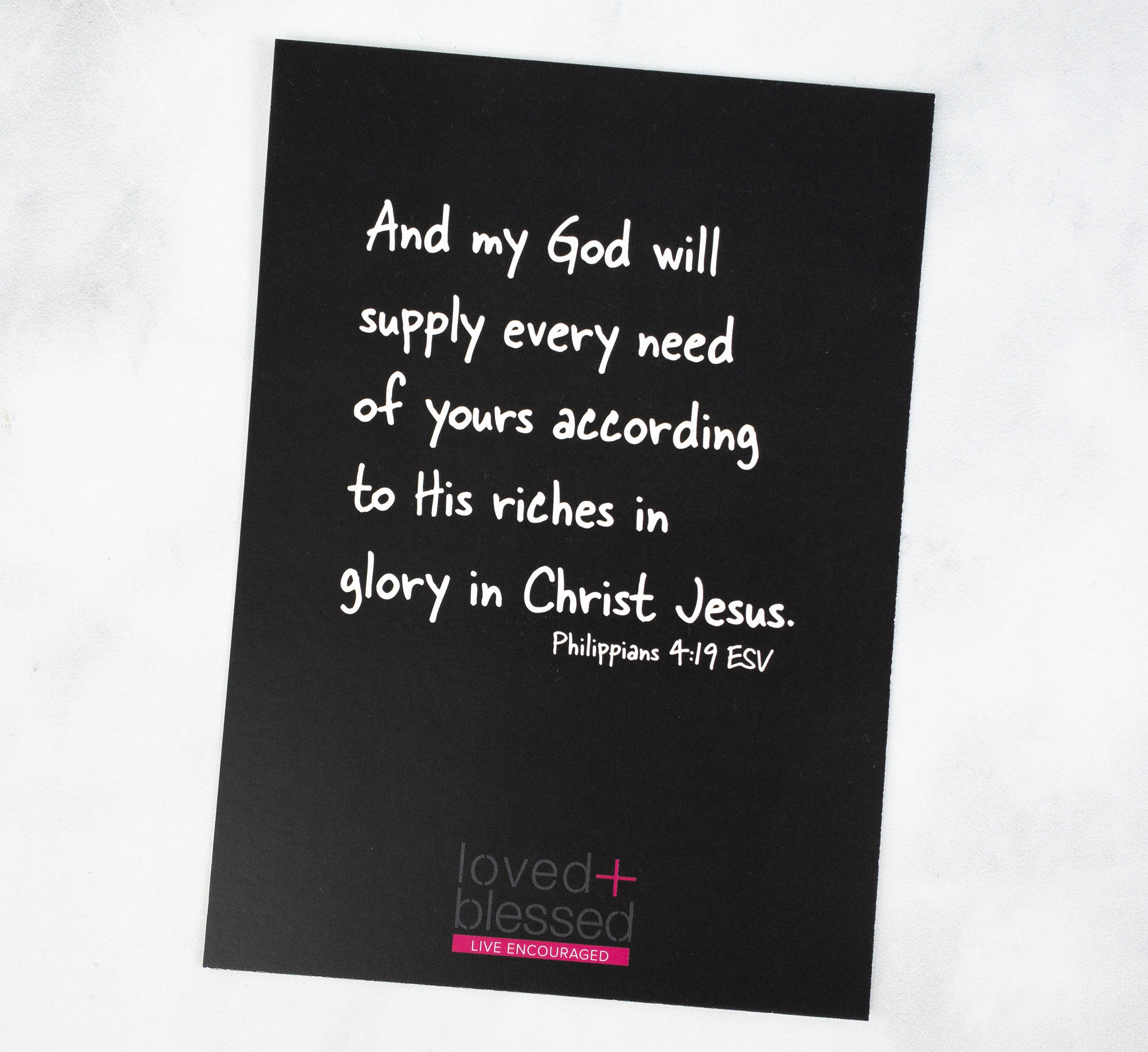 There's another inspiring message at the back:
And my God will supply every need of yours according to His in glory in Christ Jesus.

– Philippians 4:19 ESV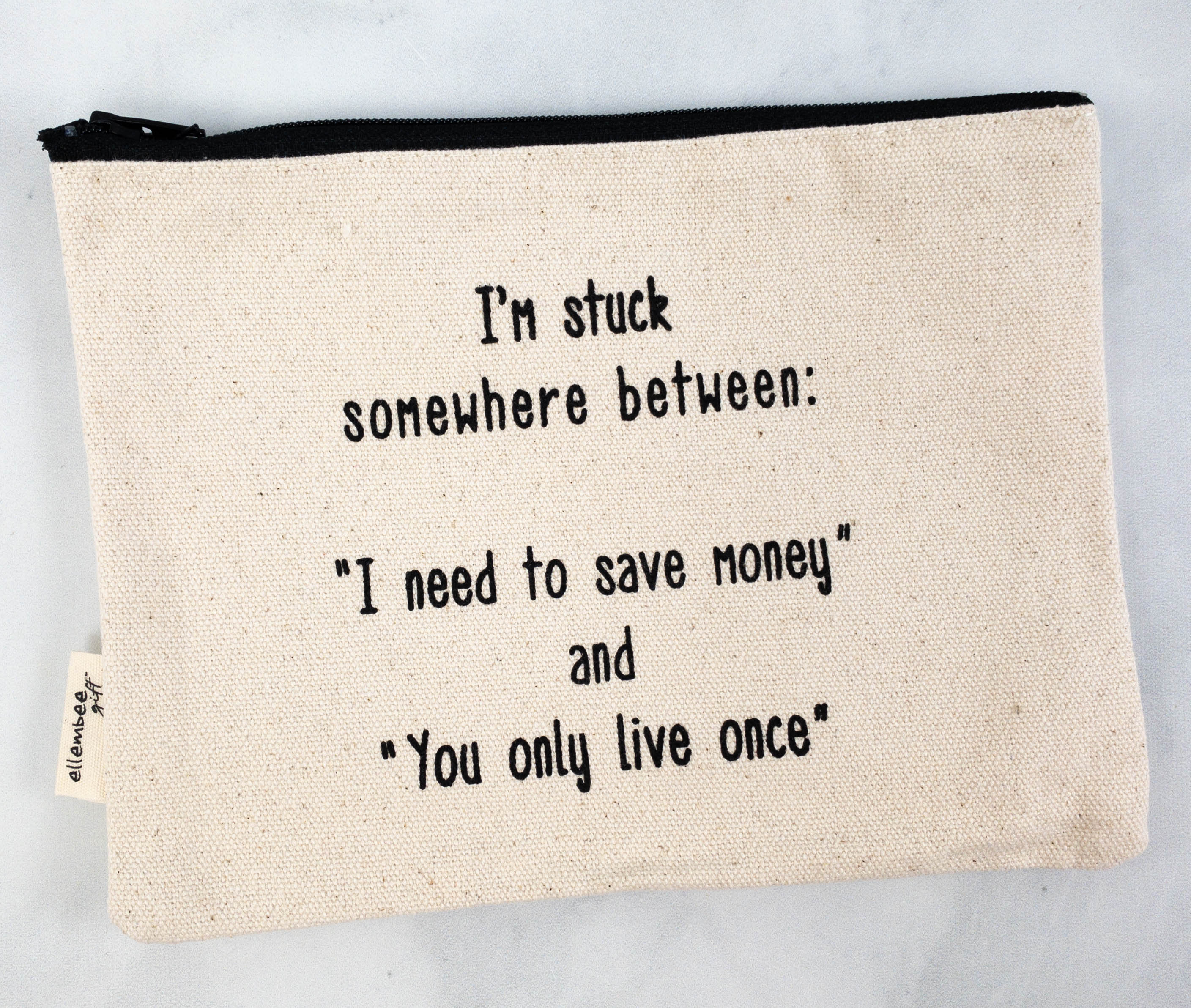 Pouch. This month's gift is a lovely little pouch with a funny text in front, saying "I'm stuck somewhere between I need to save money and You Only Live Once". This is a multi-purpose pouch that you can use to store small items or even as a mini purse! It's simple but I really like it.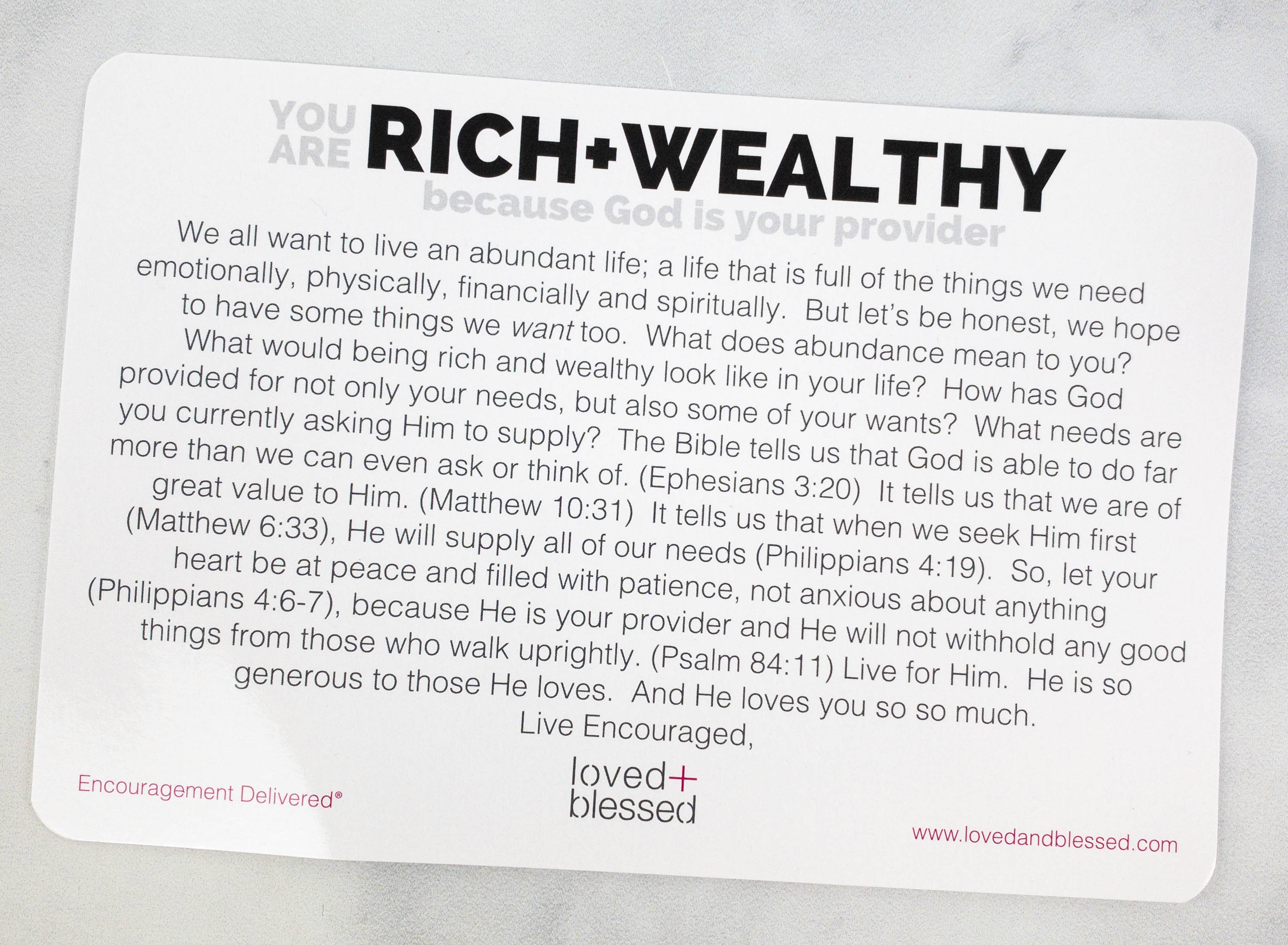 Keepsake Themecard. Next is a keepsake theme card! This month, it's a great reminder that our God is a generous God, and He will never leave us with nothing. All we have to do is be patient and trust in Him.
Encouragement Kit. This kit is great for sharing with a family member, a friend, or even a stranger! It comes with a card that tells us to be an encourager. It also suggests to reuse the box and add some goodies to create a special care package for someone who might need it!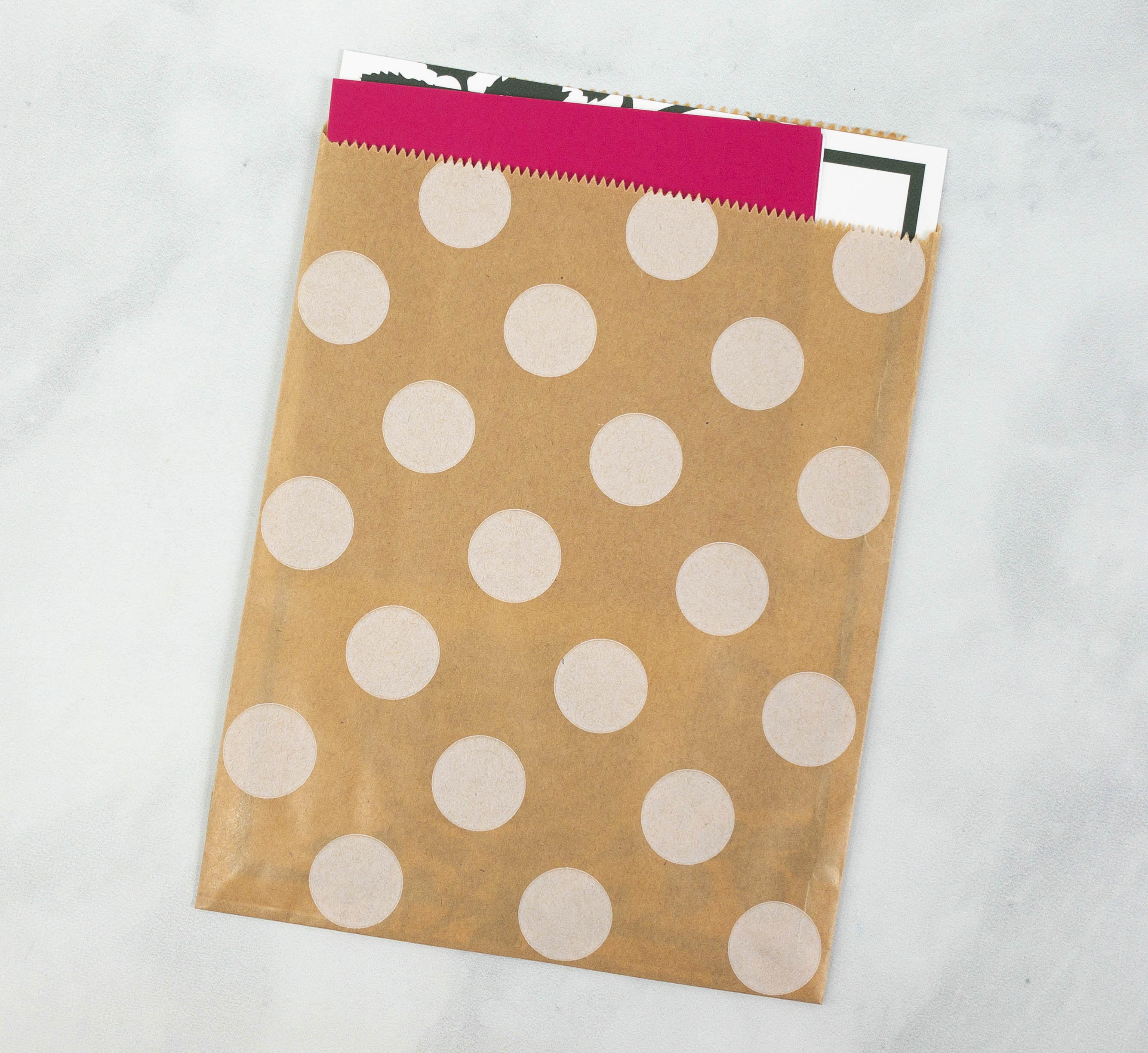 There is another poster included in the box. It came in a polka dot paper pouch.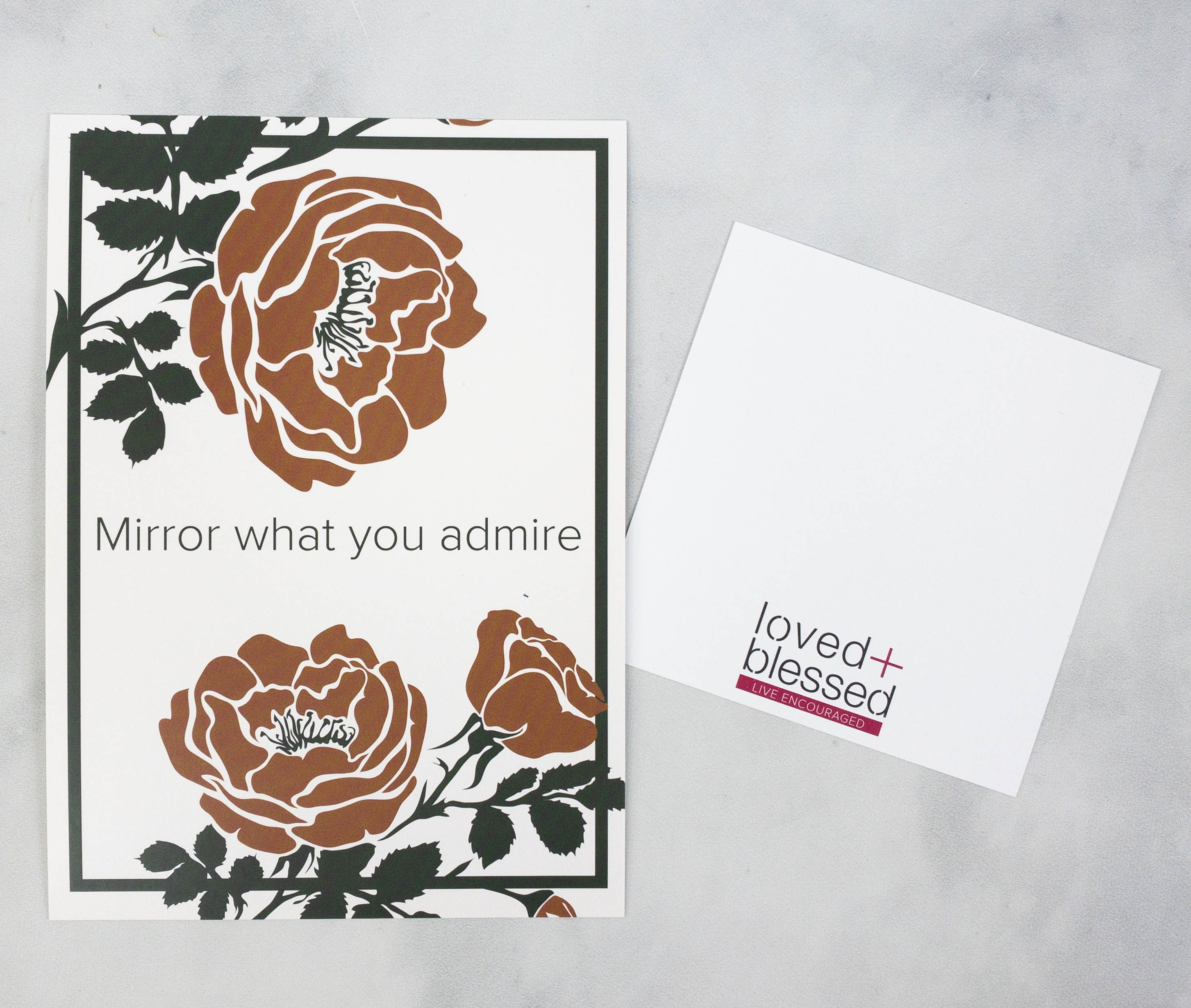 Poster. This one has a nice floral pattern and I love the message! It says "Mirror what you admire."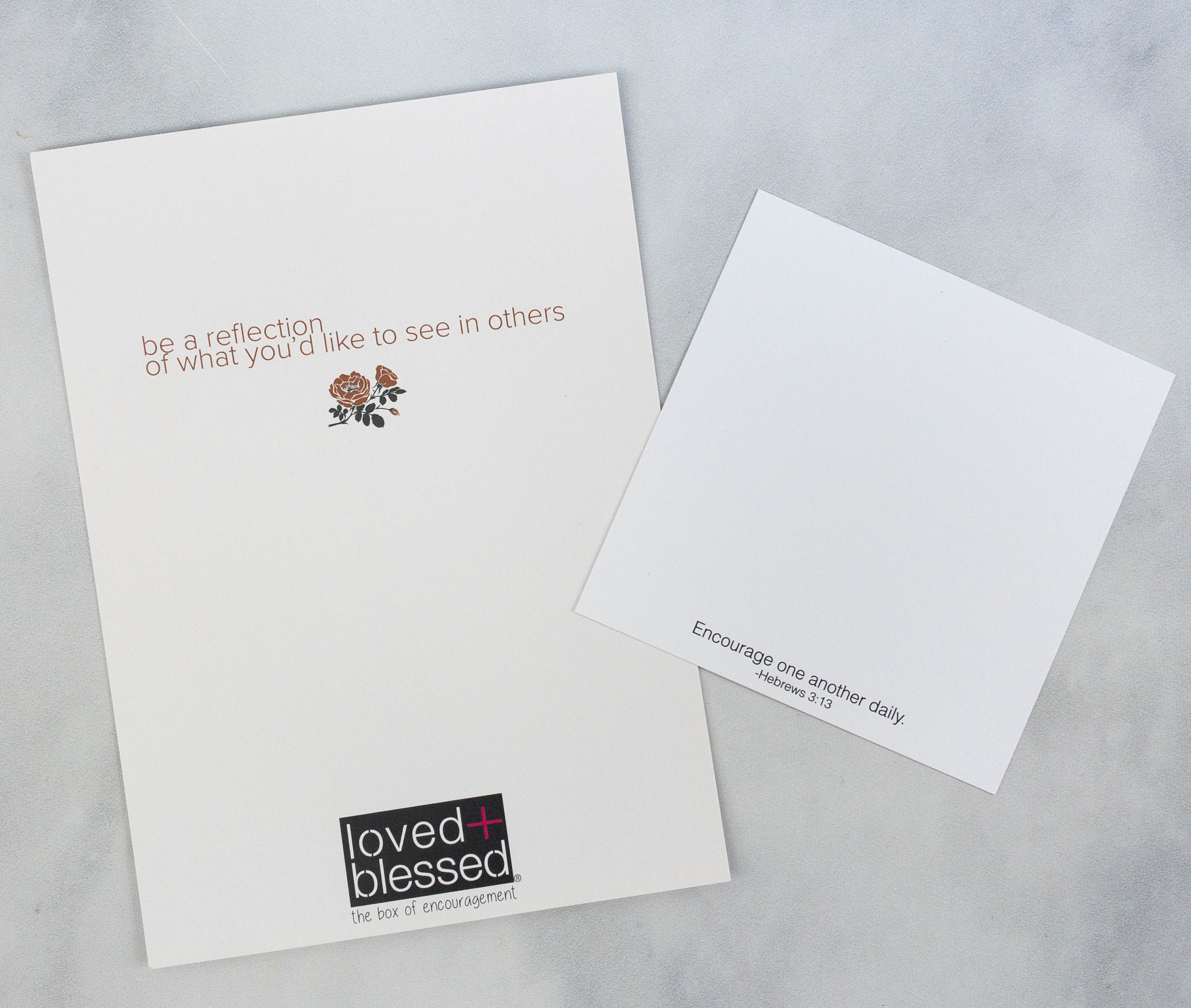 At the back, there's another reminder: "be a reflection of what you'd like to see in others."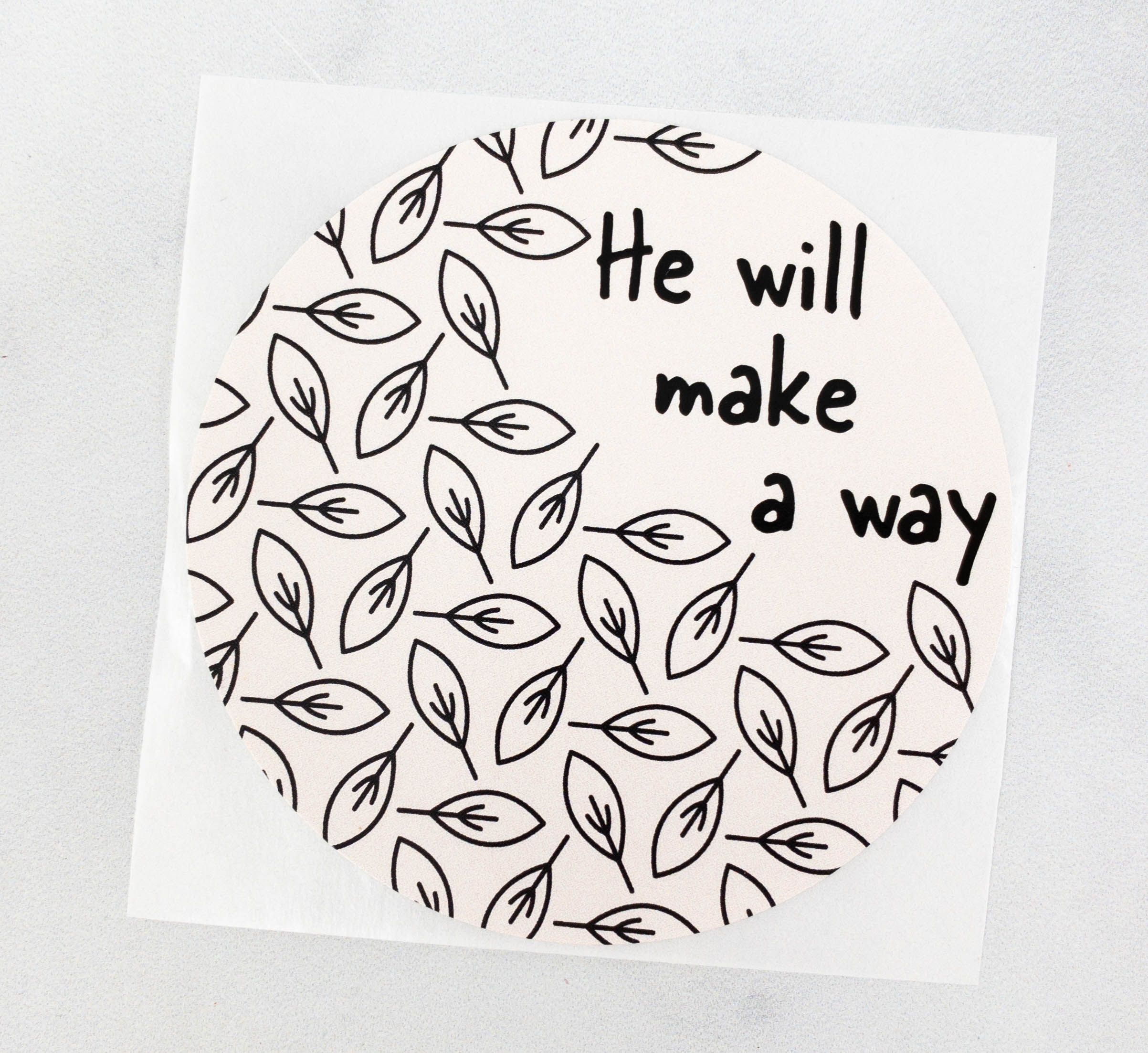 Repositionable Sticker. Just like the other items in the box, this sticker has a black and white theme. It also has leaf prints all over, plus a text reminding us that "He will make a way". You can put this sticker on your laptop, journal, or any flat surface where you can easily see it!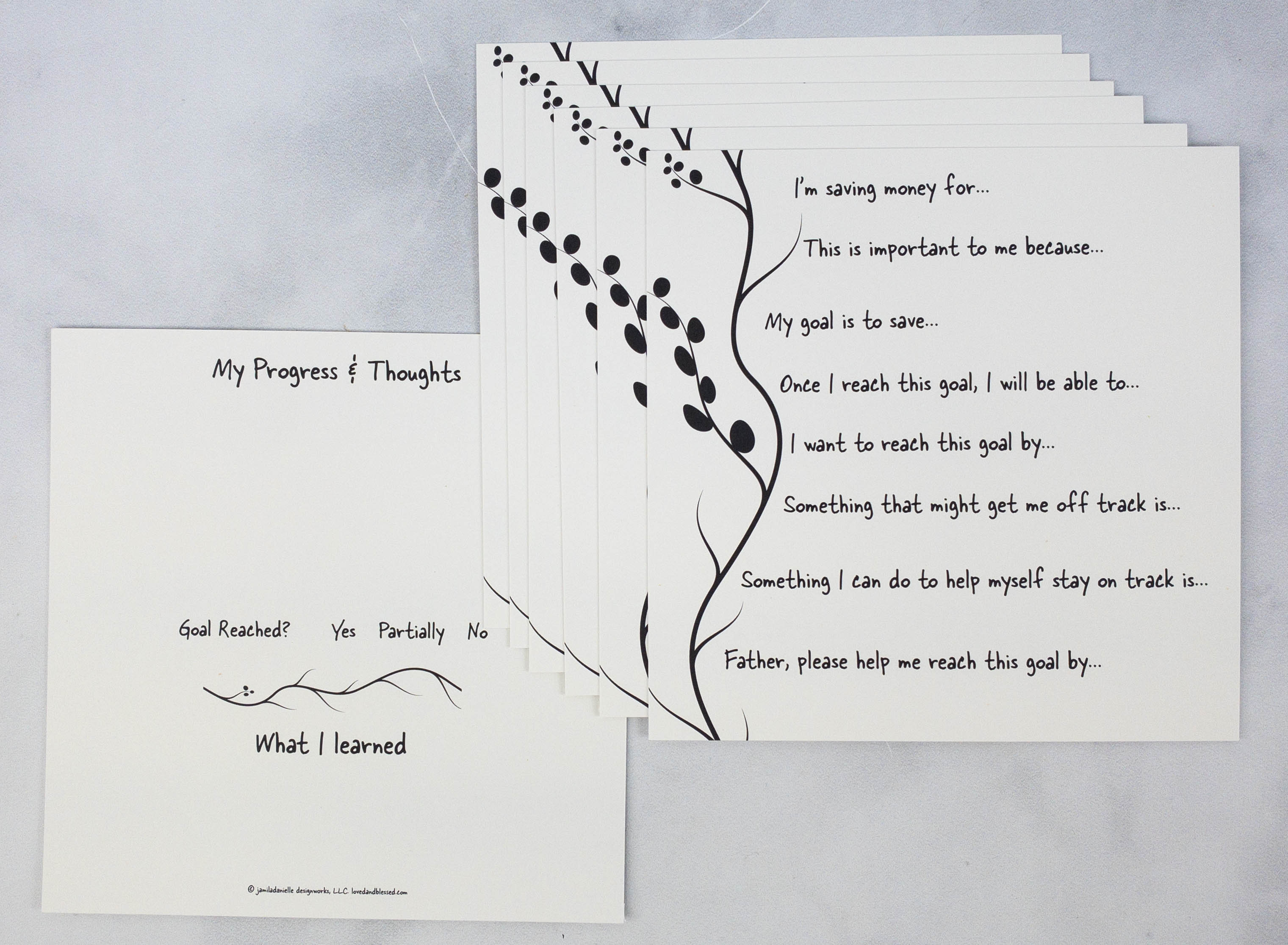 Progress & Thoughts Cards. To help us reflect, they also included these cards with statements that we need to complete. Since this box's theme is Rich and Wealthy, there are statements about saving money, your money saving goals, why it is important to you, and more.
Work Book. This workbook can be used like a journal. It's a perfect gift for friends and family, or use it for your personal reflections.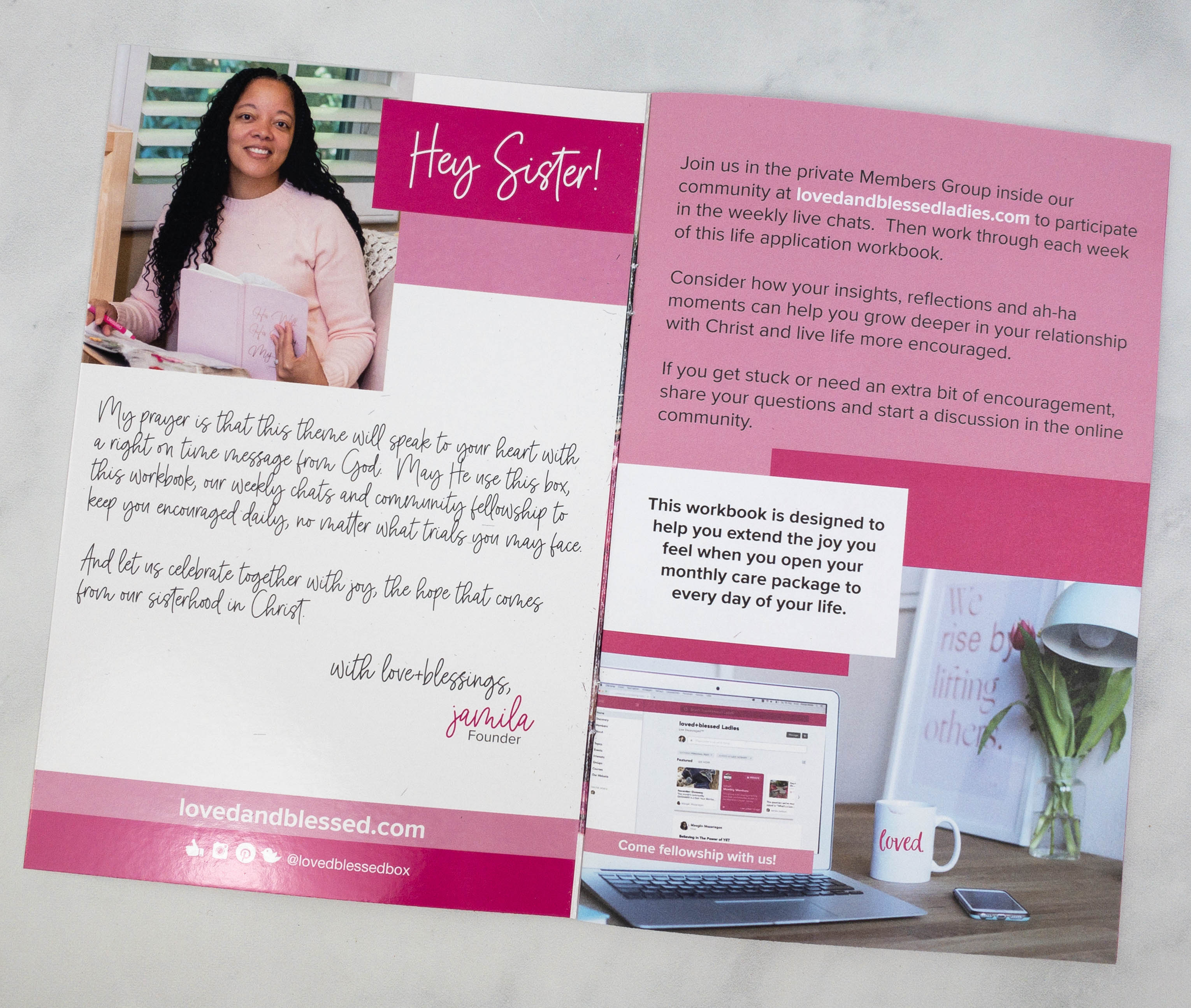 Inside, there's a message from Loved + Blessed founder, Jamila.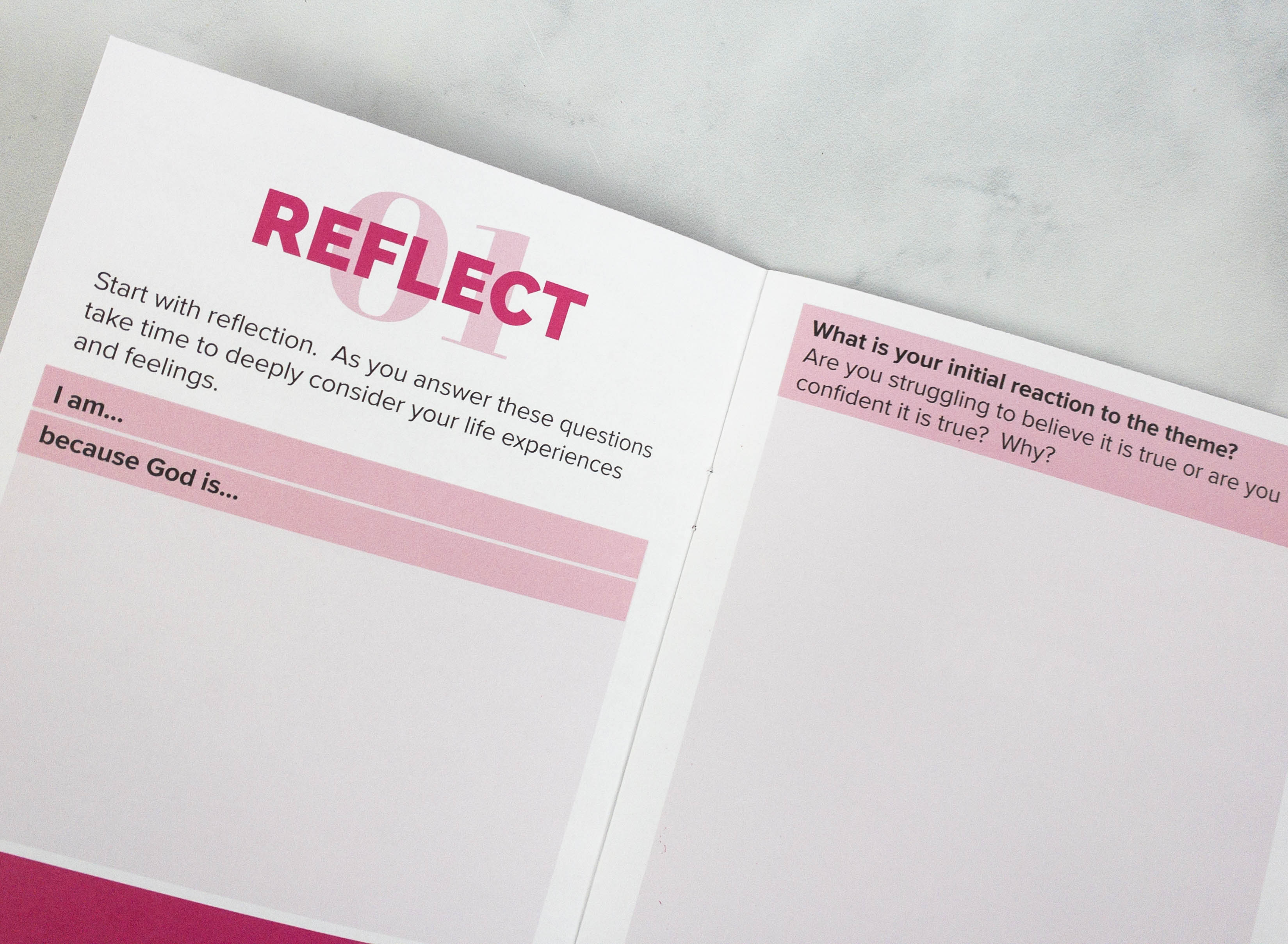 It is divided per week, and each week has a theme. There's ample space where you can write down your feelings and reflect on them.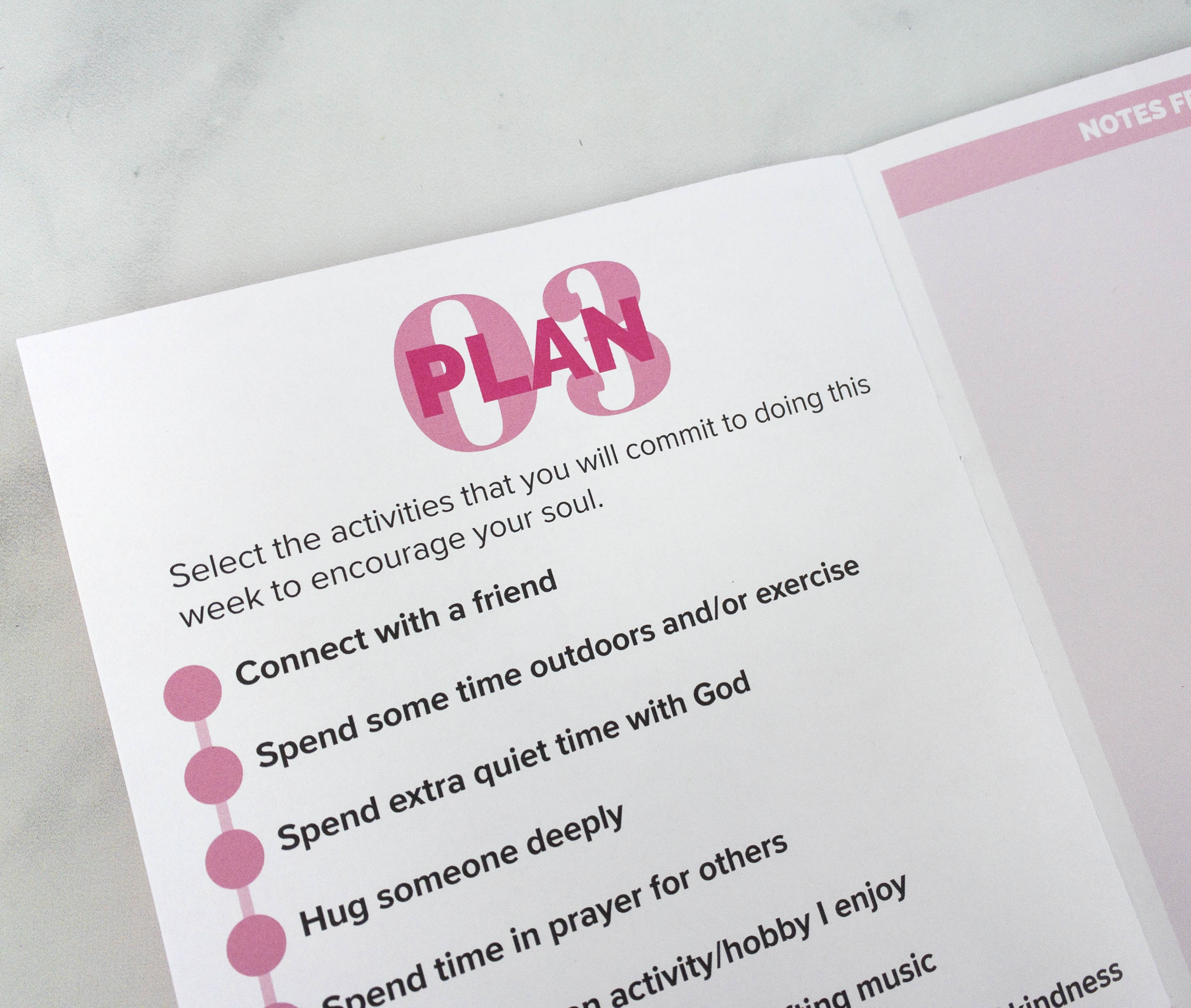 There are also some checklists inside, as well as space where you can jot down notes from the weekly live chats in the Loved + Blessed private Members Group on Facebook.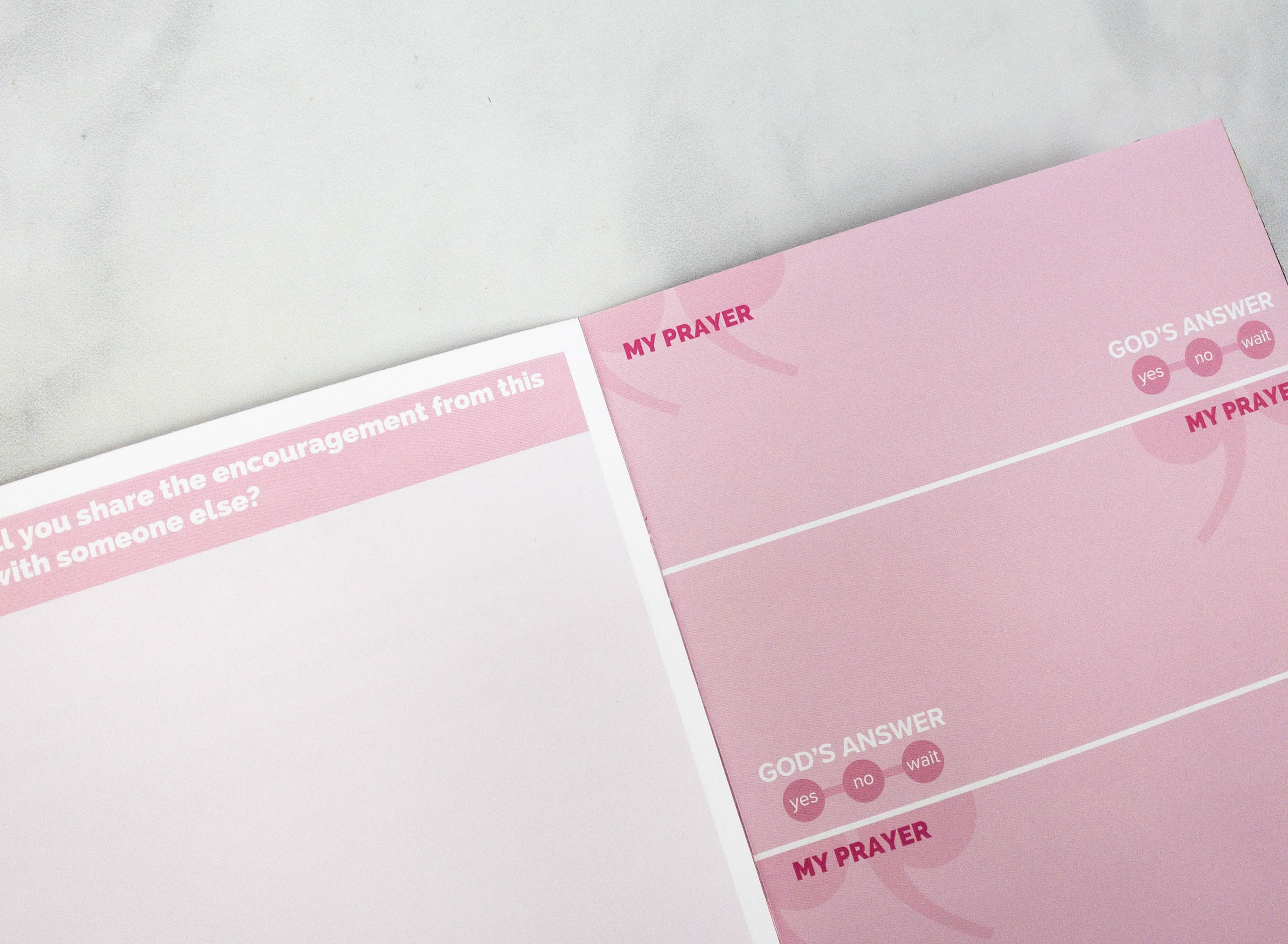 You can also share encouragement to someone else and even write your personal prayers!
With everything that's been happening in the world, this box is a great reminder that we should always keep our faith because whatever it is that we need, He will supply. Loved+Blessed never fails to deliver simple yet powerful messages and I love that they include a small gift in each box. This month, I'm really happy with the pouch I received because it's something that I can really put into good use. If you or someone you know need encouragement or a reminder of your faith, this subscription would be a good choice!
What did you think of Loved + Blessed this month?