Loot Crate has announced the new Limited Edition Home Alone Holiday Crate – now available! This special holiday crate is $49.99 + shipping, and will be the perfect gift that ships just in time for the holidays!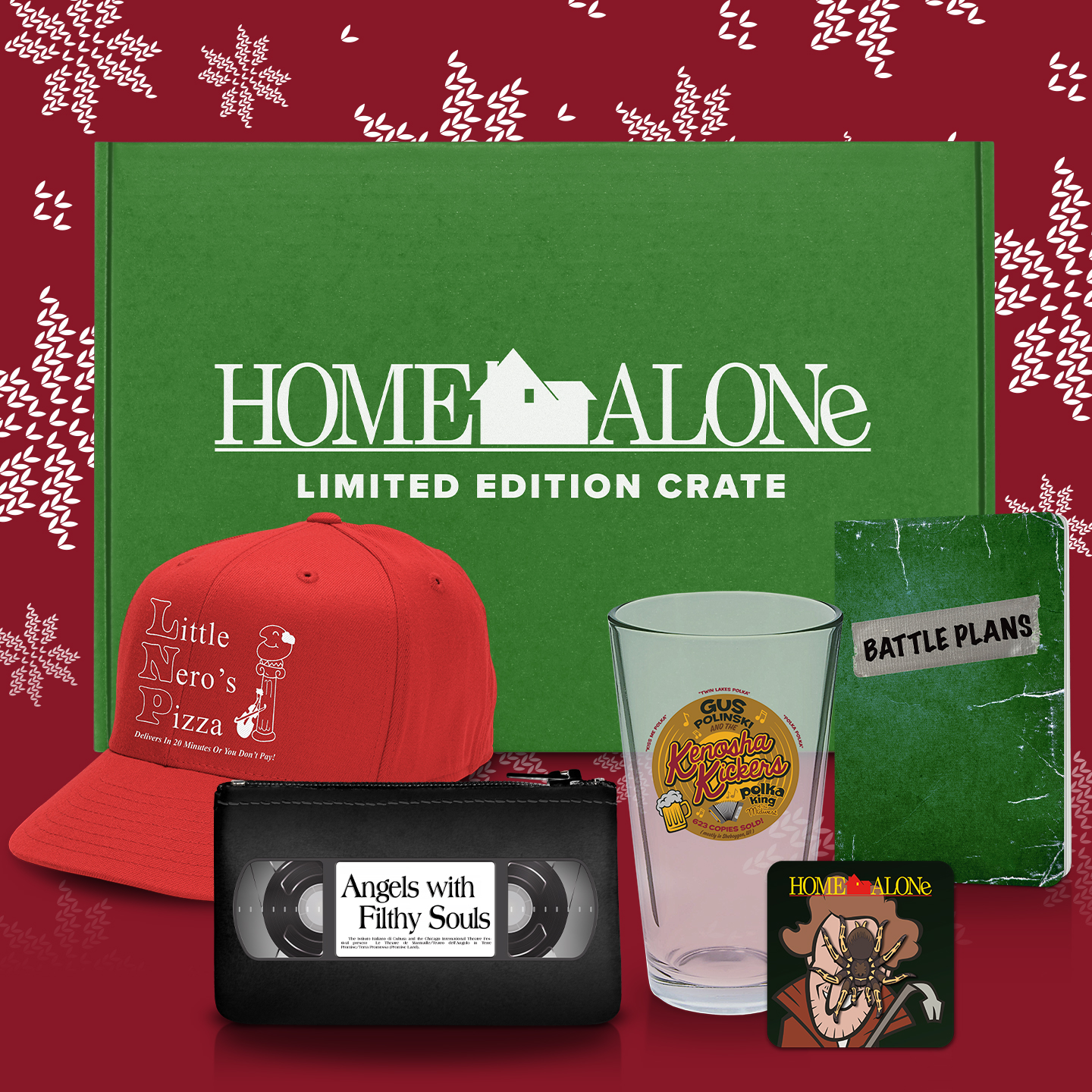 Home Alone Limited Edition Holiday Crate ($49.99 + shipping)
"KEVIN!" Celebrate the 1990 classic Home Alone with a special edition holiday crate packed full of collectibles and gear inspired by the movie: Little Nero's Delivery Cap, Kenosha Kickers Pint Glass, Angels with Filthy Souls VHS Coin Pouch, Battle Plan Notebook, and Tarantula Pin!
How it works:
ORDER Place your order for this limited edition crate
SHIP Crate will ship to your door starting in December 2021
ENJOY Show off your loot on social media with #LootCrate
This crate will include:
FAQs from Loot Crate: 
IS THIS A RECURRING SUBSCRIPTION?
No. This is a one-time-only, non-recurring limited edition crate.
WHAT FORMS OF PAYMENT DO YOU ACCEPT?
We accept Visa, Mastercard, American Express, Discover, Paypal and Amazon Pay (U.S. Only).
WHERE DO CRATES SHIP TO?
We ship to all U.S. or APO/FPO addresses. We also ship internationally to the following countries: Argentina, Australia, Austria, Belgium, Canada, Czech Republic, Denmark, Finland, France, Germany, Hungary, Iceland, Ireland, Israel, Italy, Japan, Luxembourg, Netherlands, New Zealand, Norway, Poland, Portugal, South Africa, South Korea, Spain, Switzerland, Turkey, and the United Kingdom.
Are you going to get a Limited Edition Power Rangers cosPLAY Collection?