Loot Crate DX is a monthly geek subscription box from Loot Crate. Each themed box includes a surprise assortment of premium collectibles and gear, which are based on popular TV shows, movies, games, comics and more. Items may includes pins, accessories, apparel, figures, home goods and more! The box is $49.99 every month + shipping.
DEAL: Save 15% on any subscription plan when you use this link and coupon code HELLOSUBSCRIPTION15.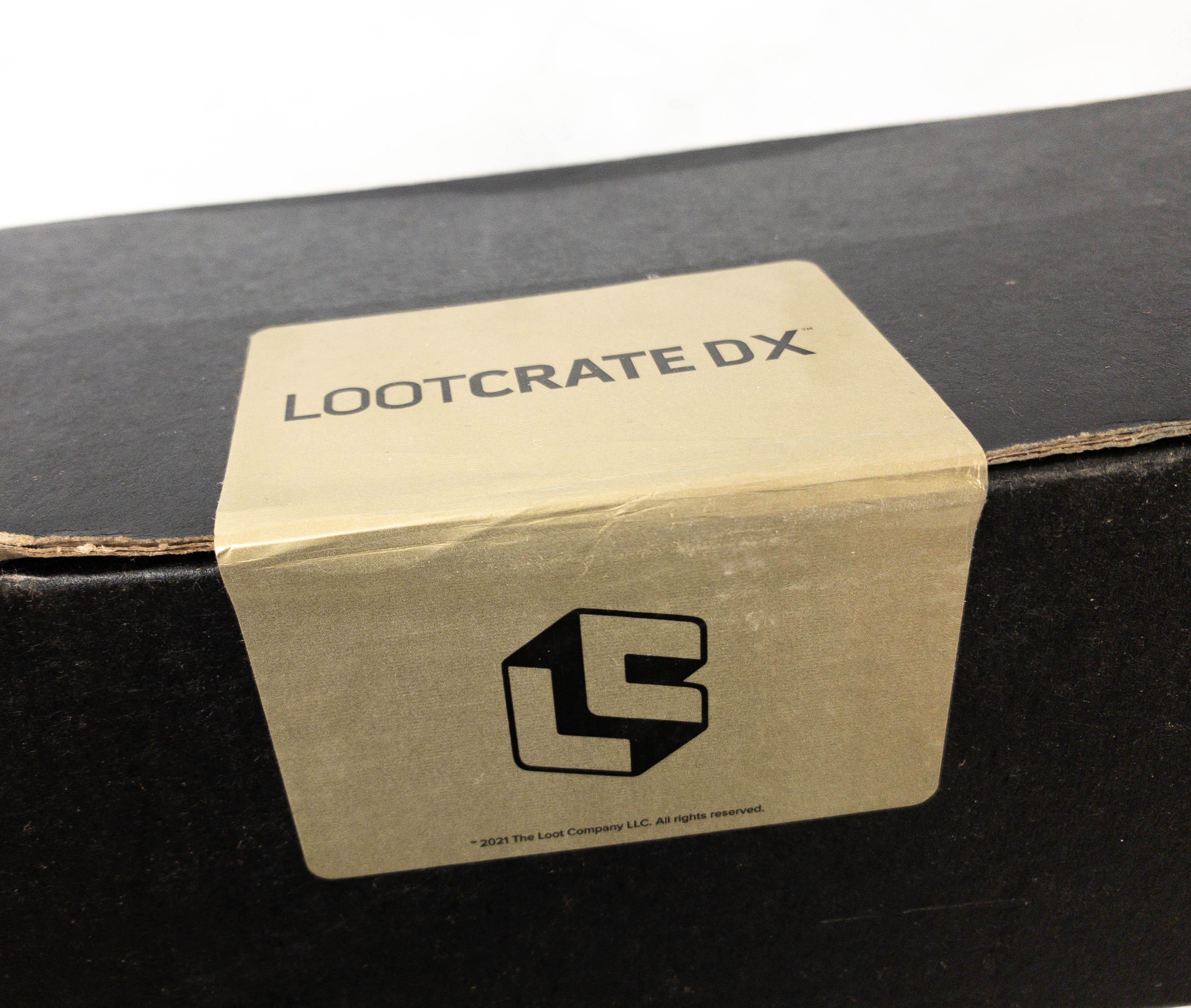 This month's items came in a sturdy box with Loot Crate DX branding.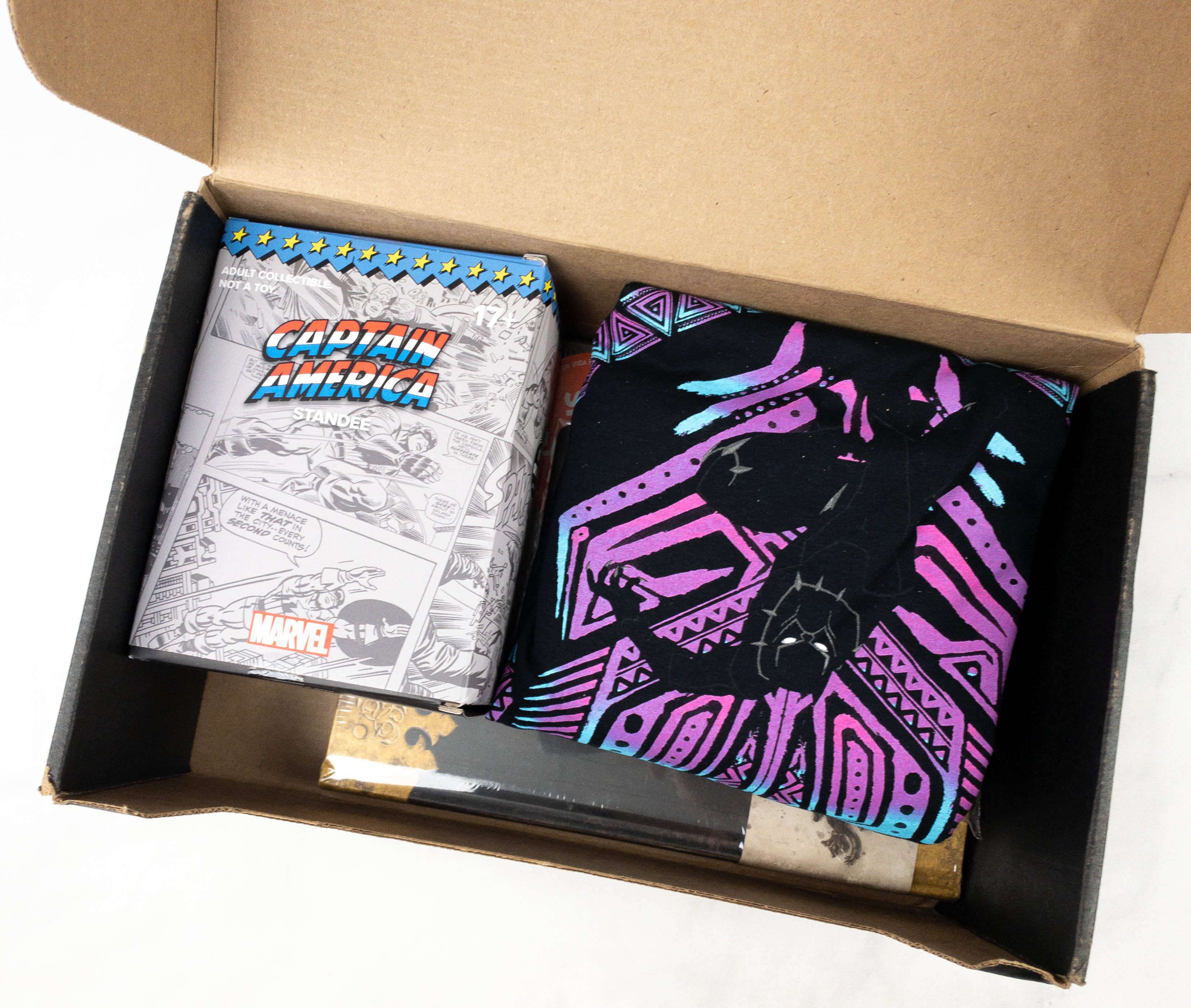 The box doesn't have extra packaging materials.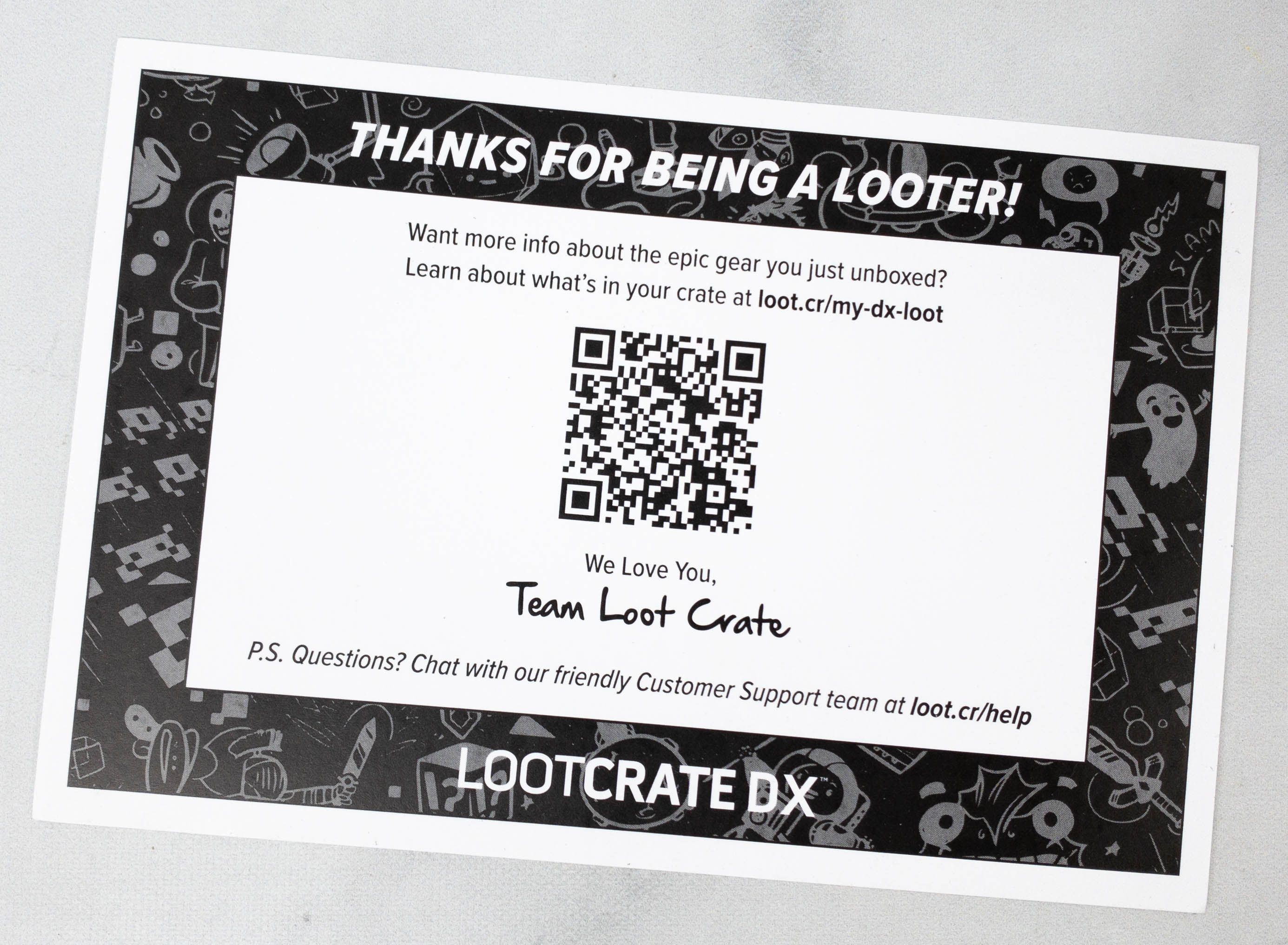 There's a card with a QR code that you can use to learn more about this crate. The theme for this month is HONOR DX!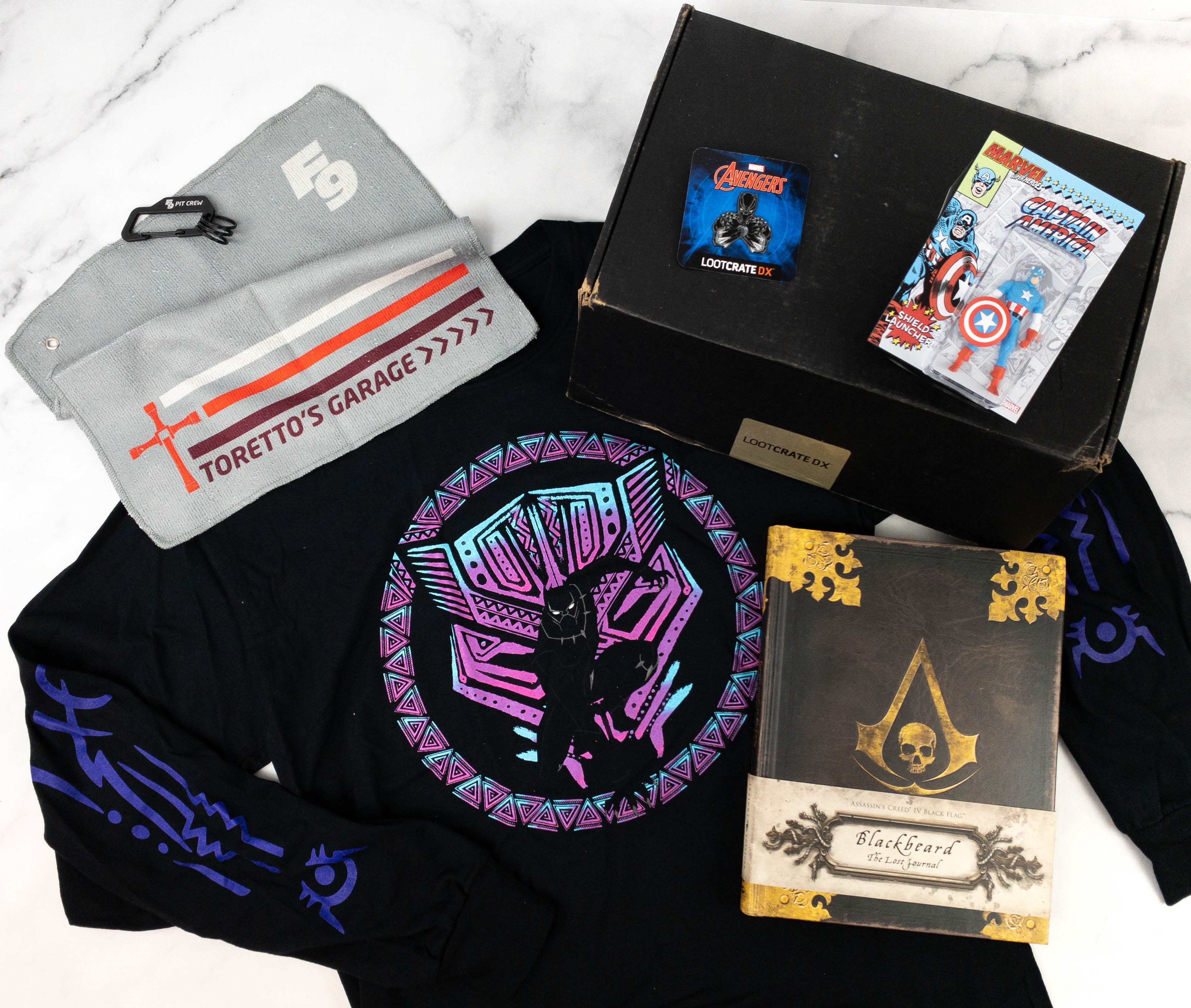 Everything in my box!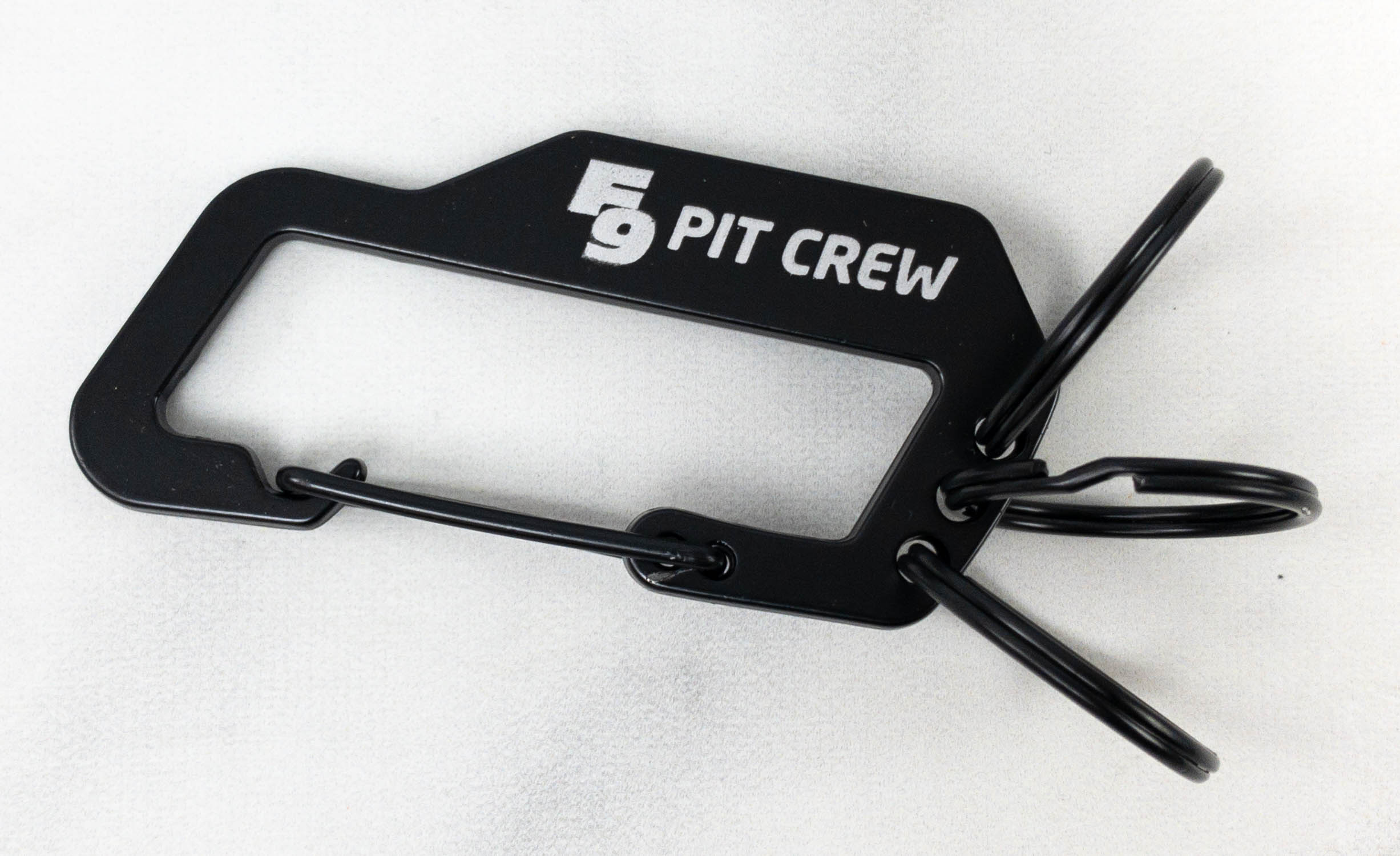 Carabiner Key Chain. It's a carabiner key chain inspired by the F9 pit crew! This would be a great way to keep all my keys in one place.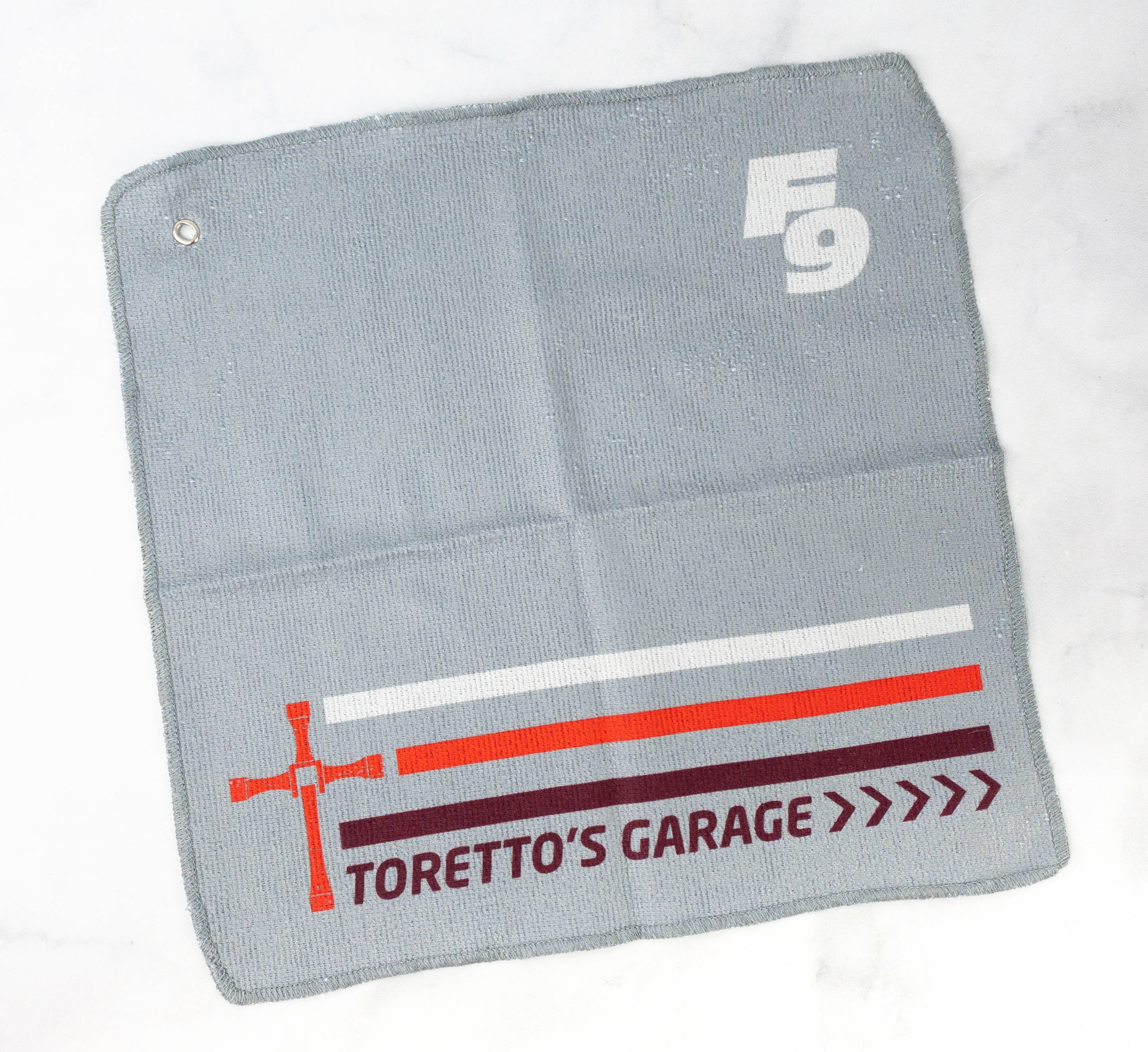 It also came with a small towel with a Toretto's Garage branding.
This made me cackle with glee – we're currently doing a Fast & Furious total franchise rewatch. I am addicted to it.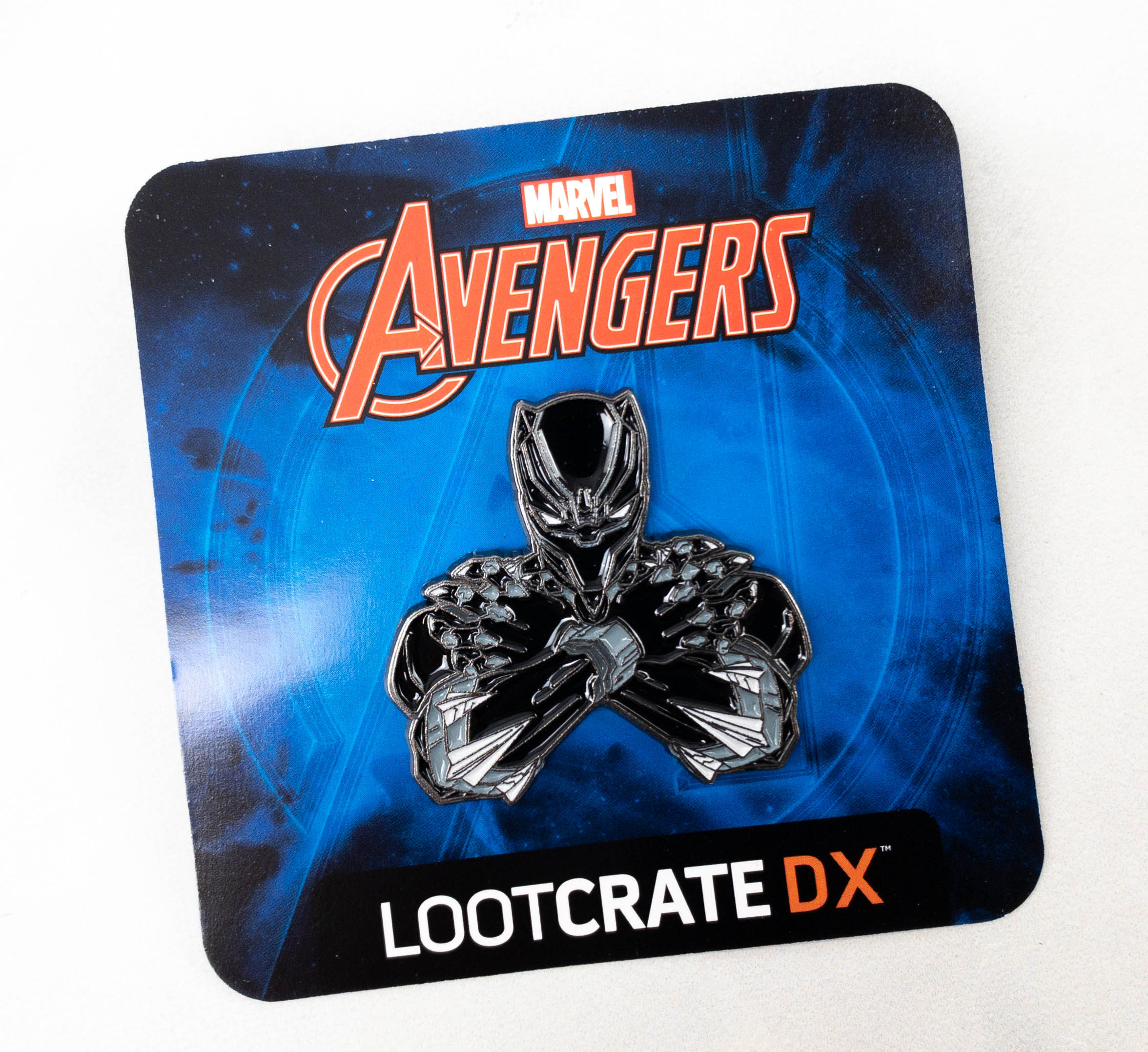 Black Panther Pin. This month's pin commemorates the king of Wakanda, Black Panther!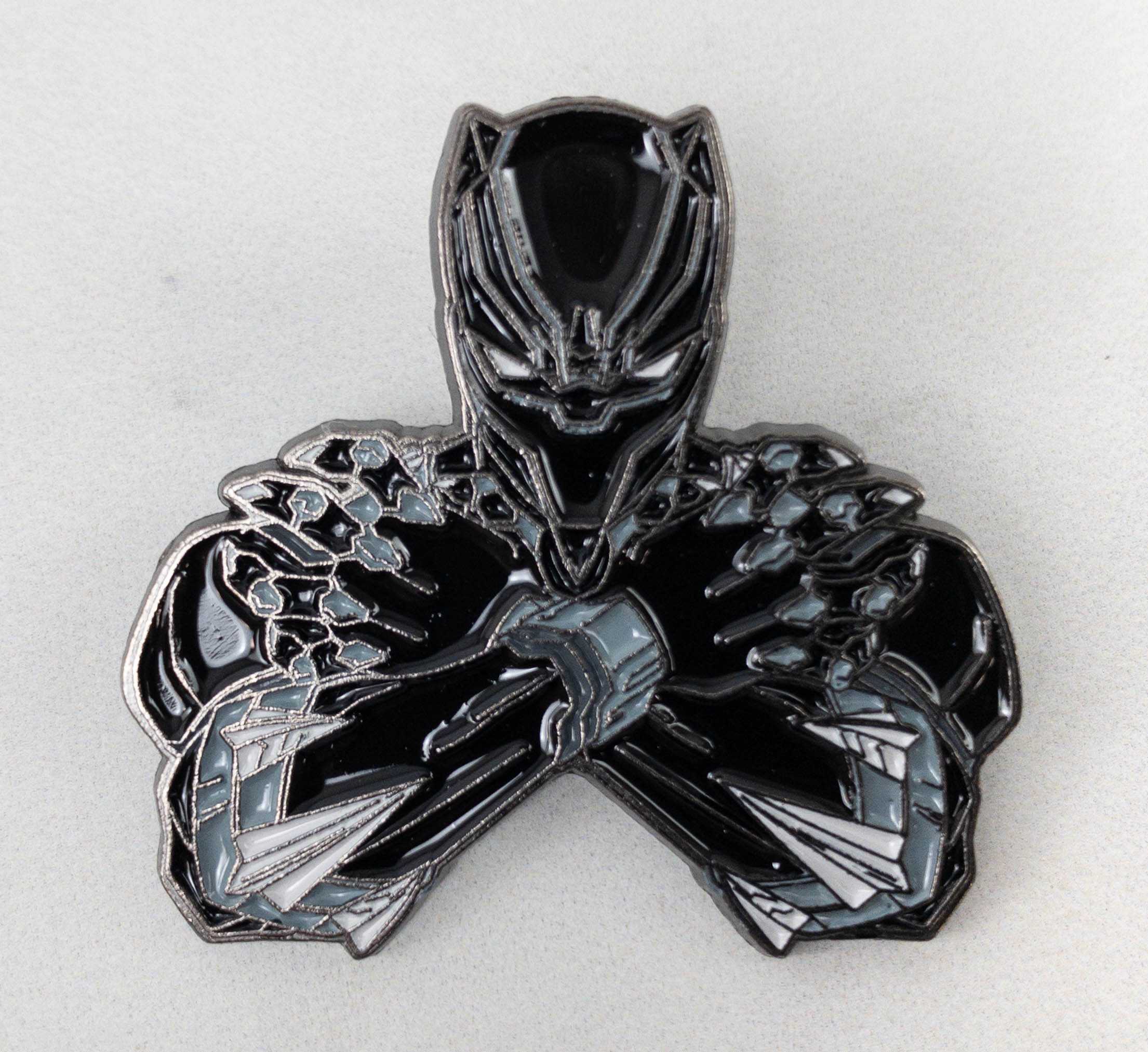 The character poses one of the most iconic gestures in Marvel which means "Wakanda Forever"!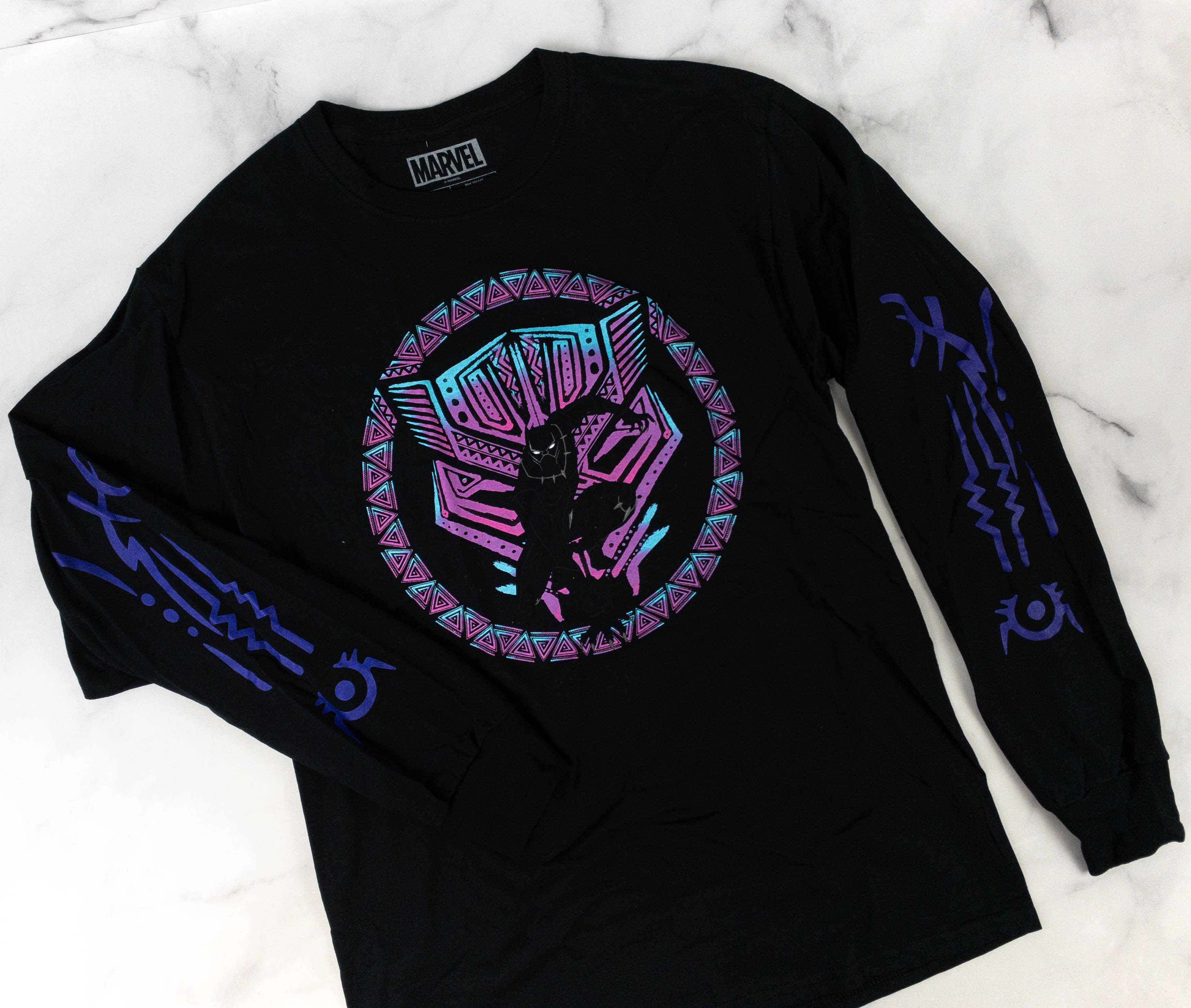 Black Panther Long-sleeves T-Shirt. This has got to be one of the coolest long-sleeves shirt that I have received! It's a Black Panther themed wearable, with a loose and comfortable fit.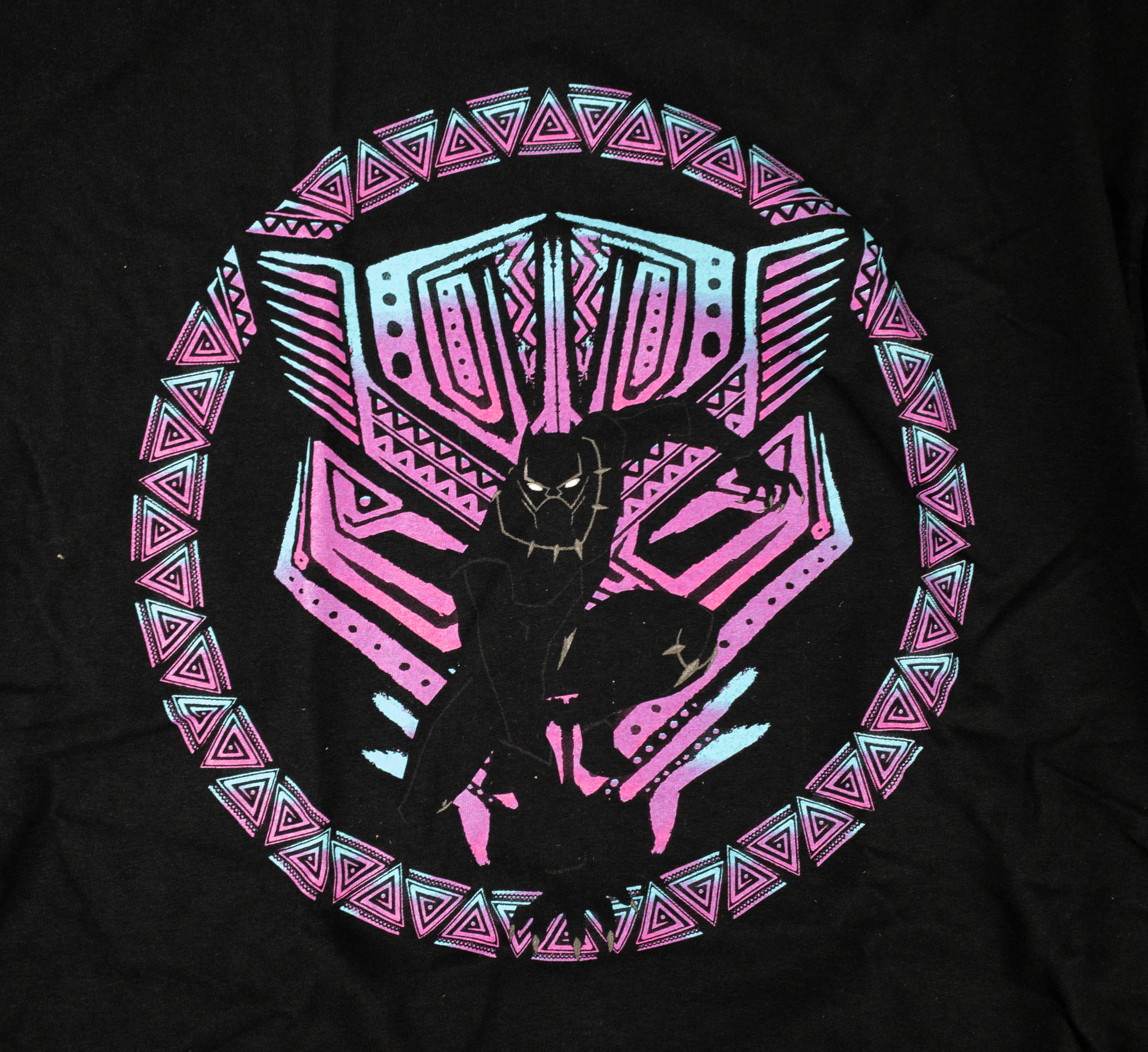 I like the colors that were used on the shirt's print. Never thought that mint and pink would look nice together.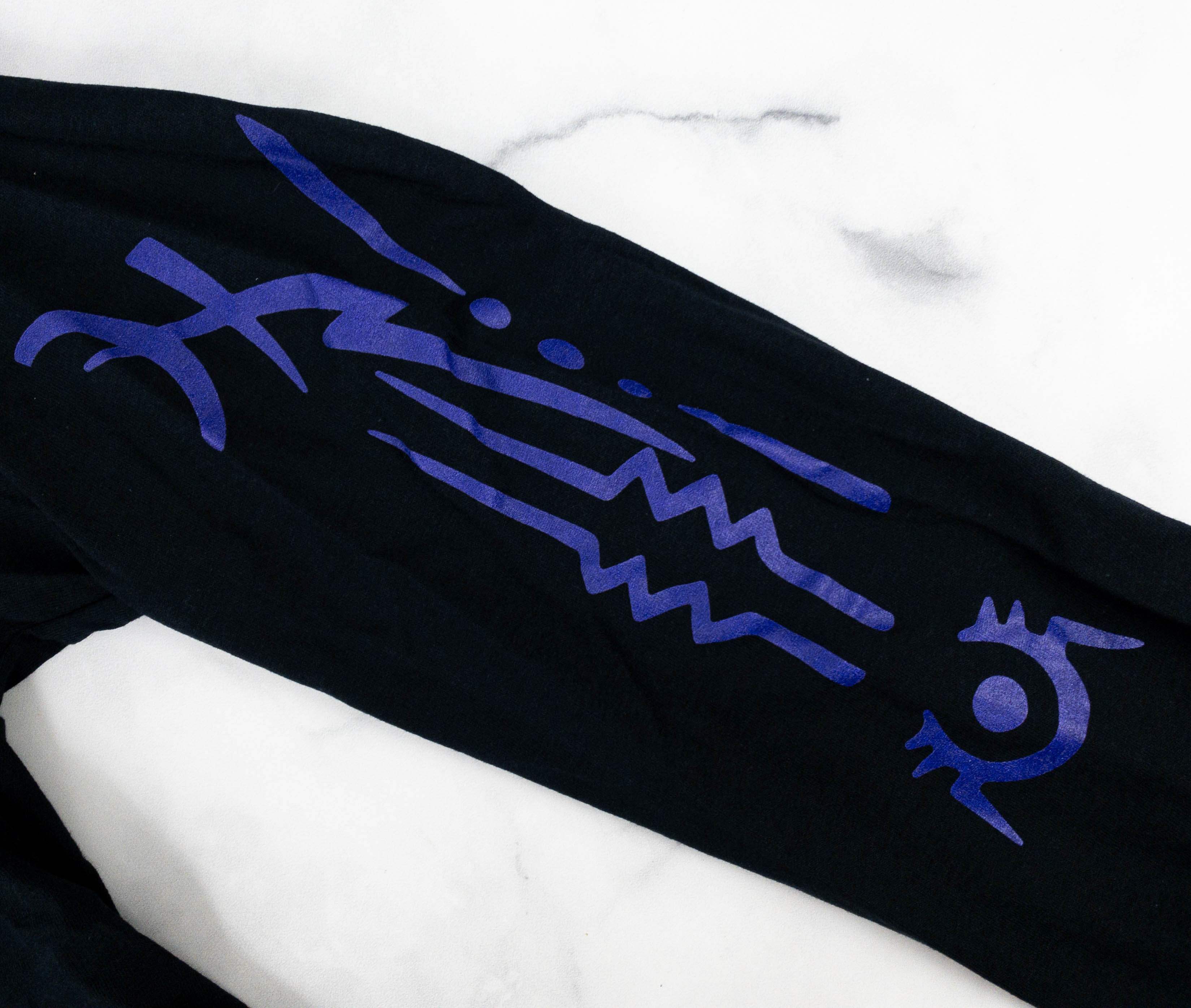 There are even markings on the sleeves, just like a true warrior from Wakanda.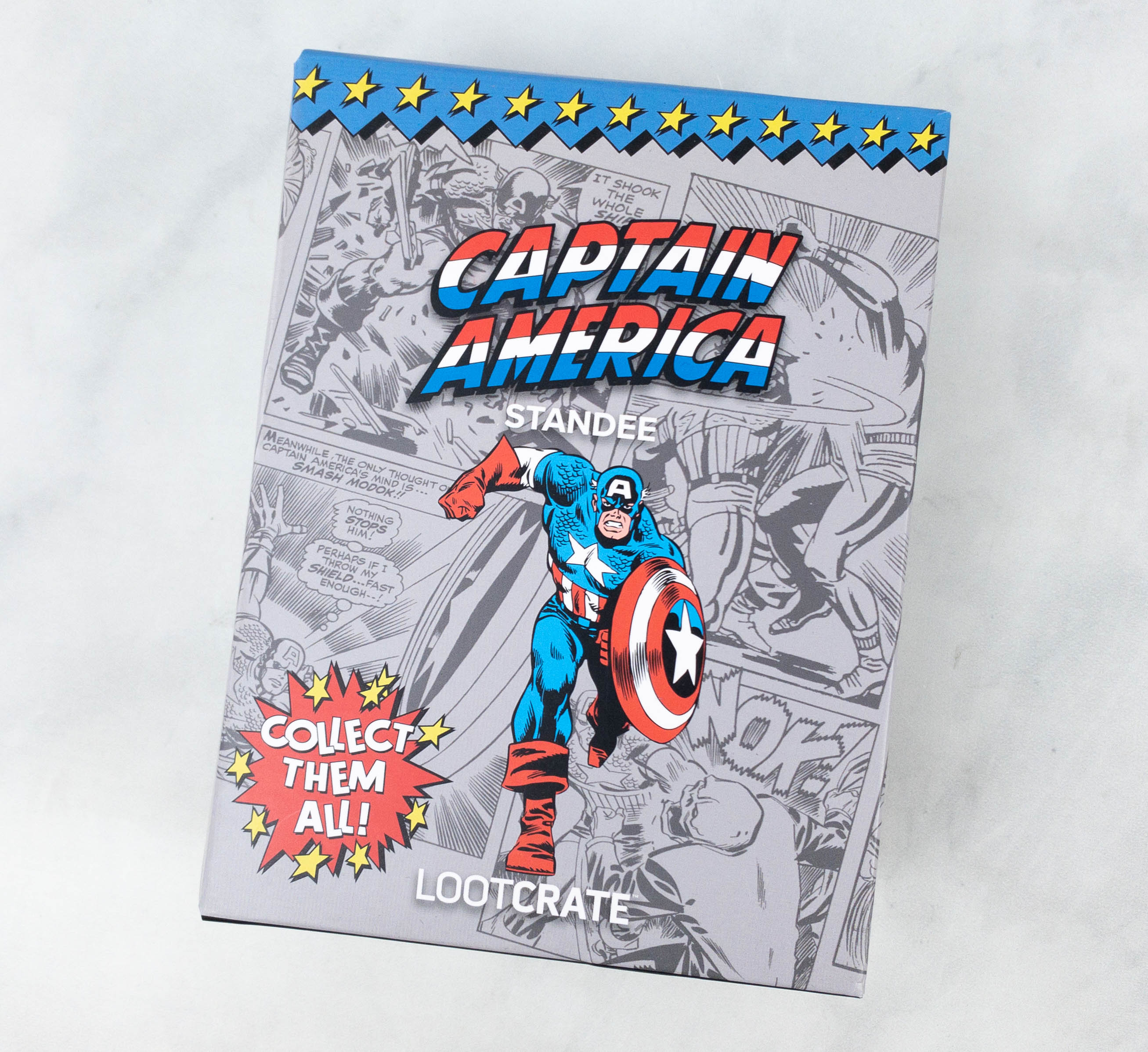 Captain America Standee. Here's an exclusive Loot Crate item, a Captain America figure!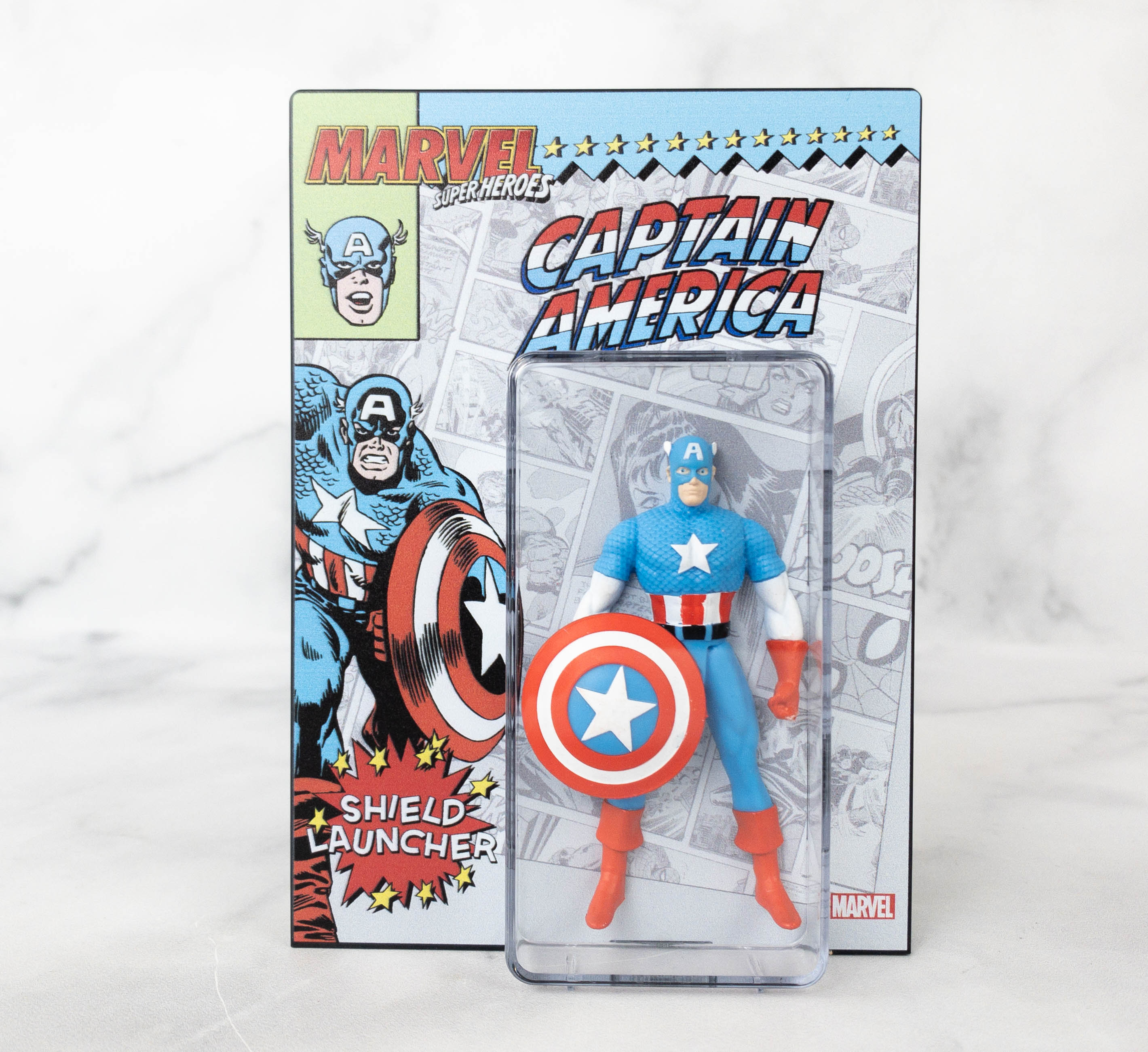 The figure features the old version of the hero's costume. This is definitely an item worth collecting!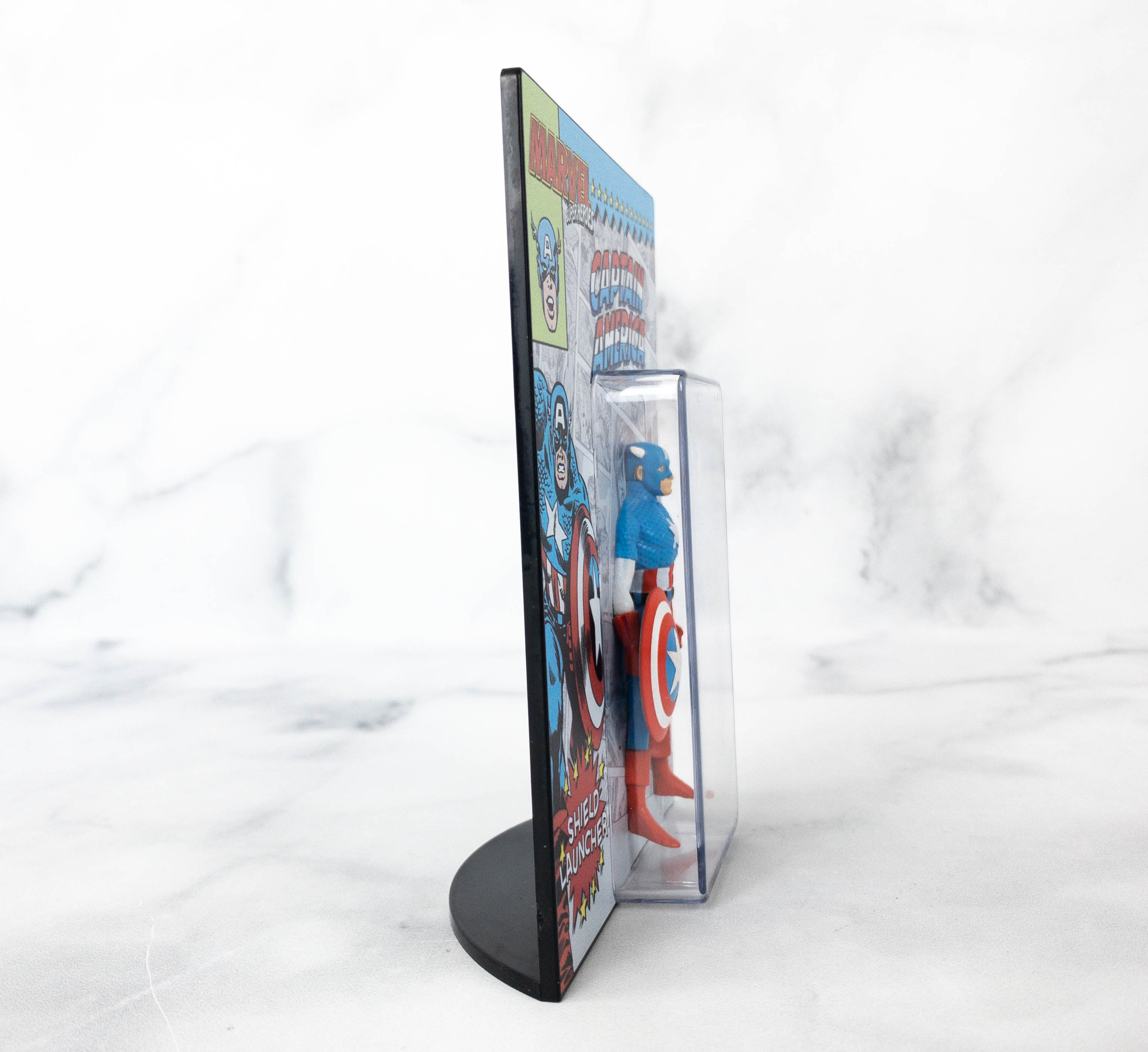 Aside from the plastic case that contains the figure, it also has a back drop that enables it to stand on its own.
Assassin's Creed IV Black Flag: Blackbeard: The Lost Journal by Christie Golden ($15.69)
Delve into the world of Ubisoft's latest installment in the acclaimed Assassin's Creed® series with this fascinating glimpse of one of history's most storied legends: Edward Thatch, otherwise known as the infamous pirate captain Blackbeard.

Few moments in history have proven as timelessly fascinating as the lawless Golden Age of Piracy, which was largely played out in the Caribbean of the sixteenth and early seventeenth centuries. In this time of rebellion, fortune, intrigue, and adventure, Blackbeard stands as one of the most fearsome captains to have ever sailed the seas. Now, as the latest historical figure to take center stage in the Assassin's Creed® franchise, Blackbeard joins the ranks of Edward Kenway—father of Haytham Kenway and grandfather of Connor—as they navigate troubled island waters and carve out their destinies. Thoughtfully crafted to resemble an authentic pirate artifact, this illustrated journal delivers a unique insider's view into the world of the game through fascinating entries that provide a firsthand account of the day-to-day lives of the characters. This one-of-a-kind graphic novel — featuring beautifully etched illustrations and portraits, a wanted poster, removable Letter of Marque, torn pages ripped out by Blackbeard himself, and more — brings the bold worlds of Blackbeard and Kenway strikingly to life.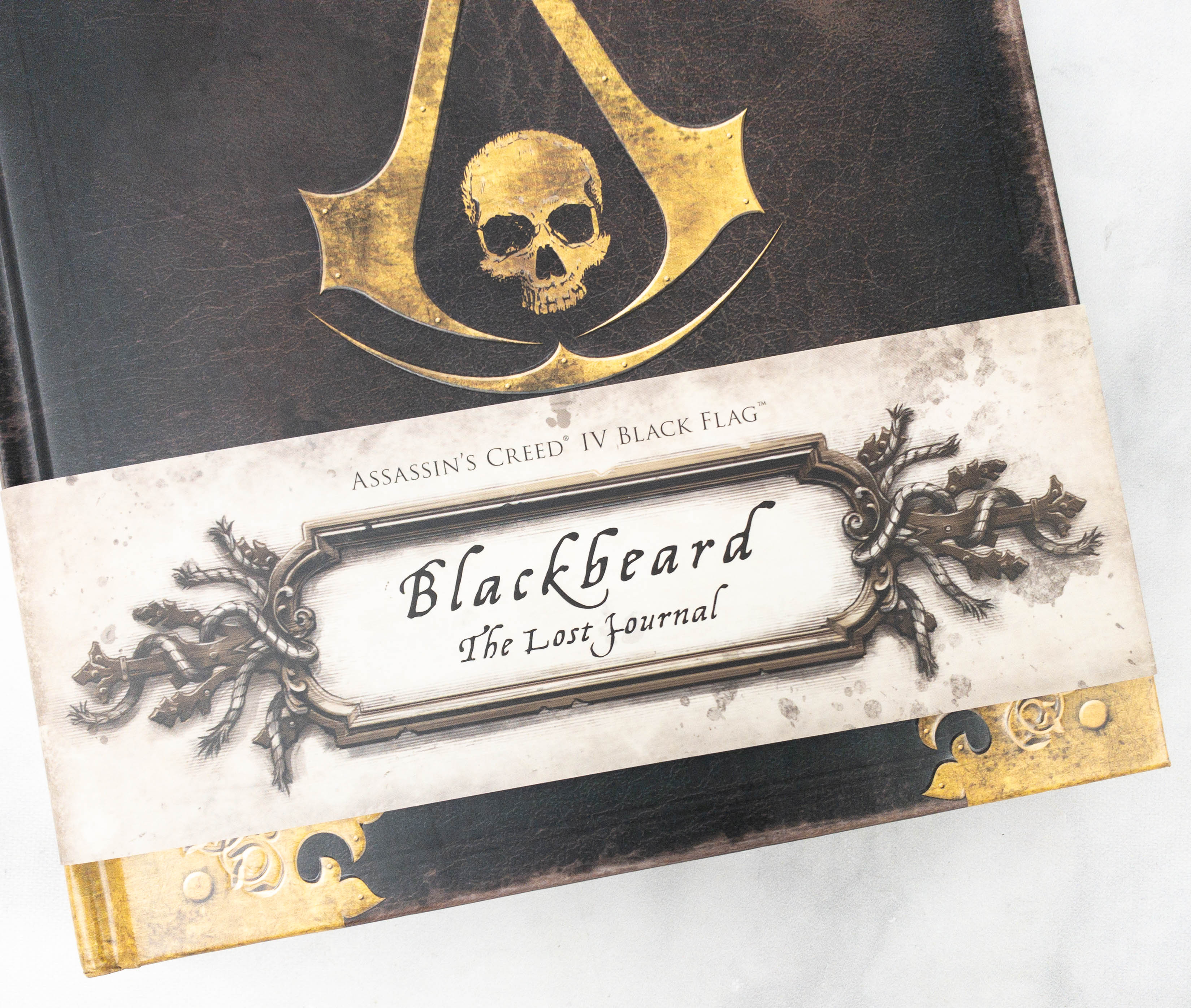 There's also a bonus item in the box. It's the lost journal of Edward Thatch, also known as the infamous pirate captain Blackbeard.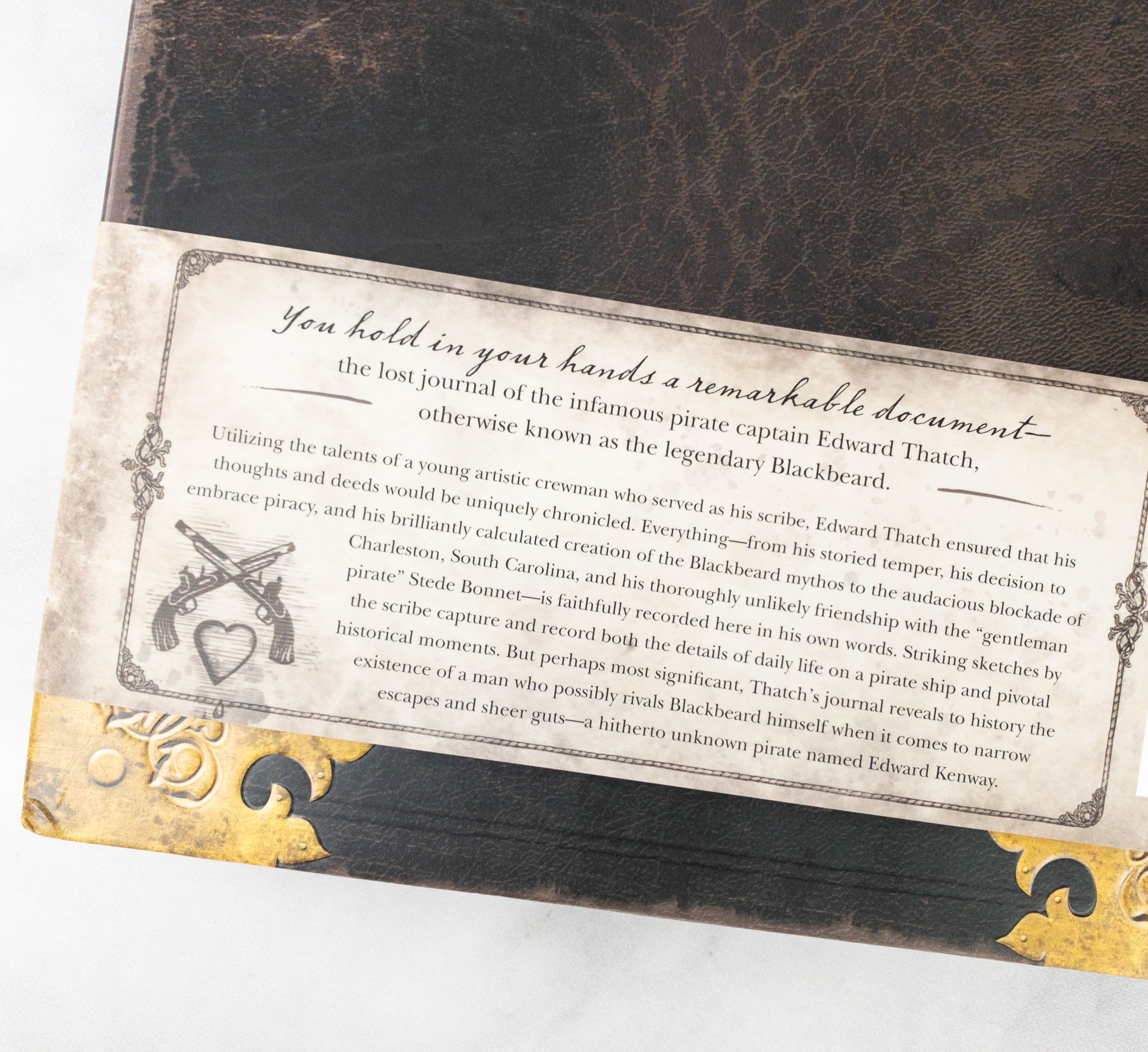 This important document would be a great keepsake for Assassin's Creed fans!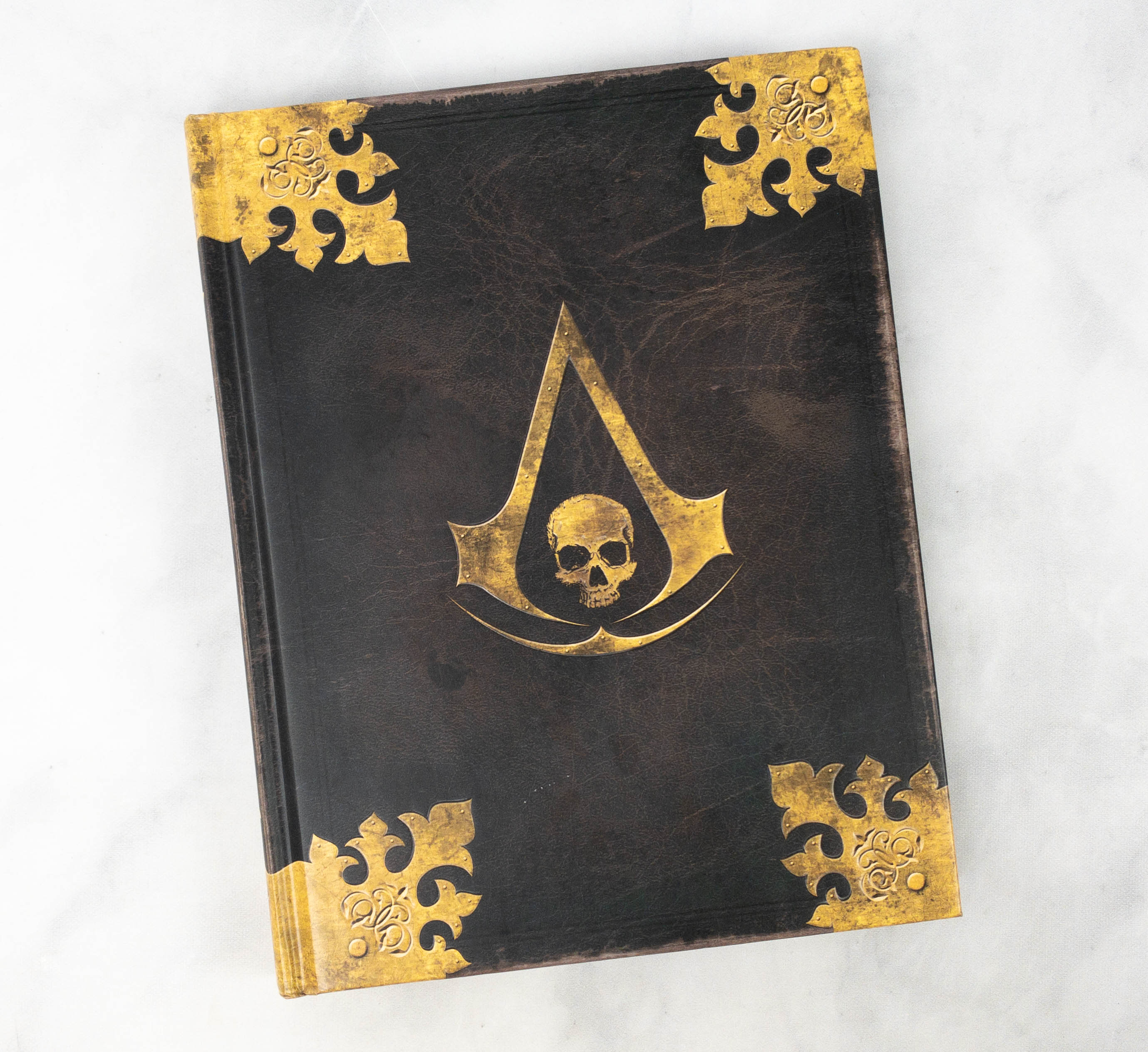 The front cover features the Assassin's Creed logo.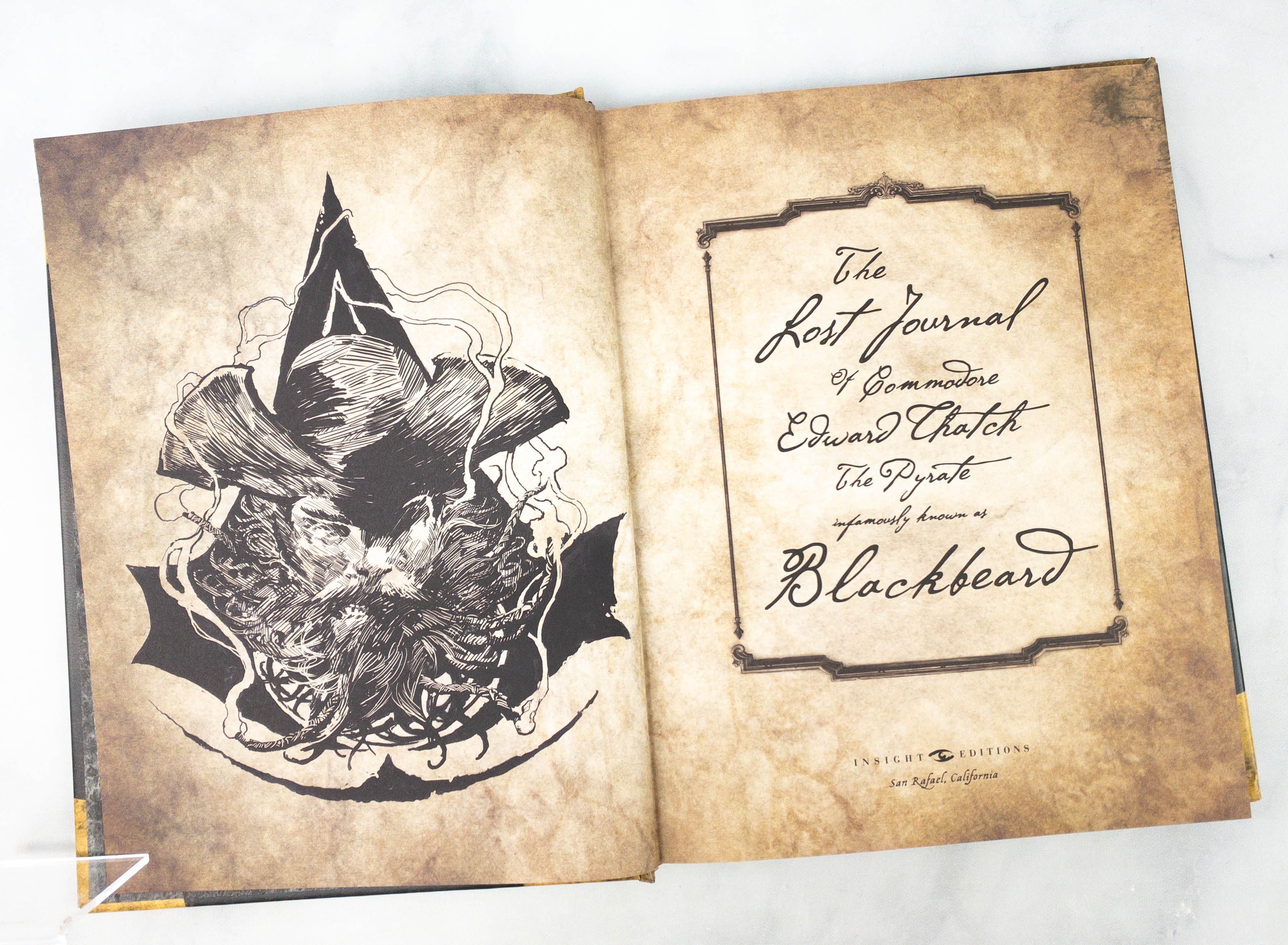 Blackbeard's portrait welcomed me as I opened the journal.
There are lots of events that can be read on the following pages.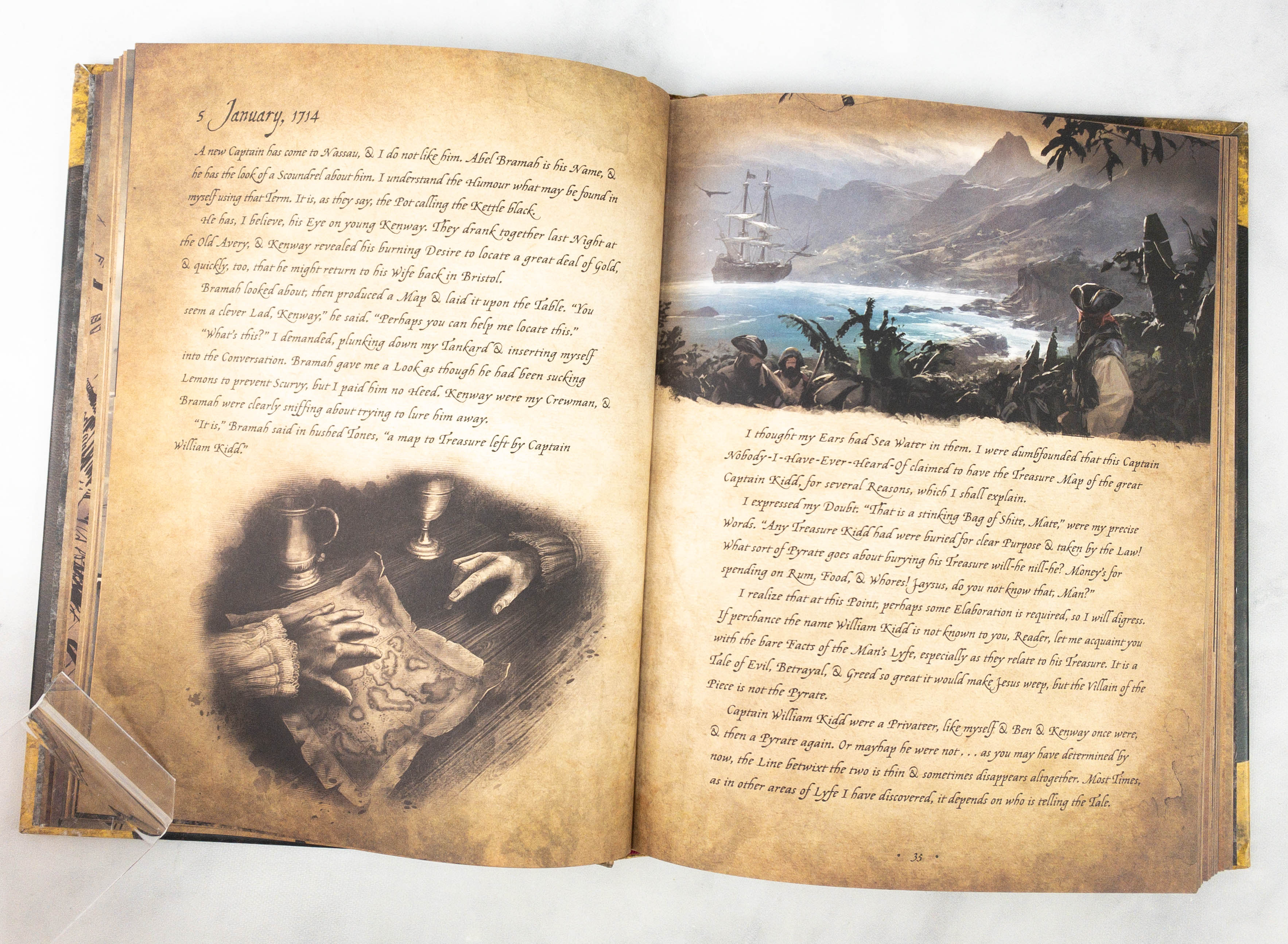 Interesting and beautiful artworks were also used in the journal.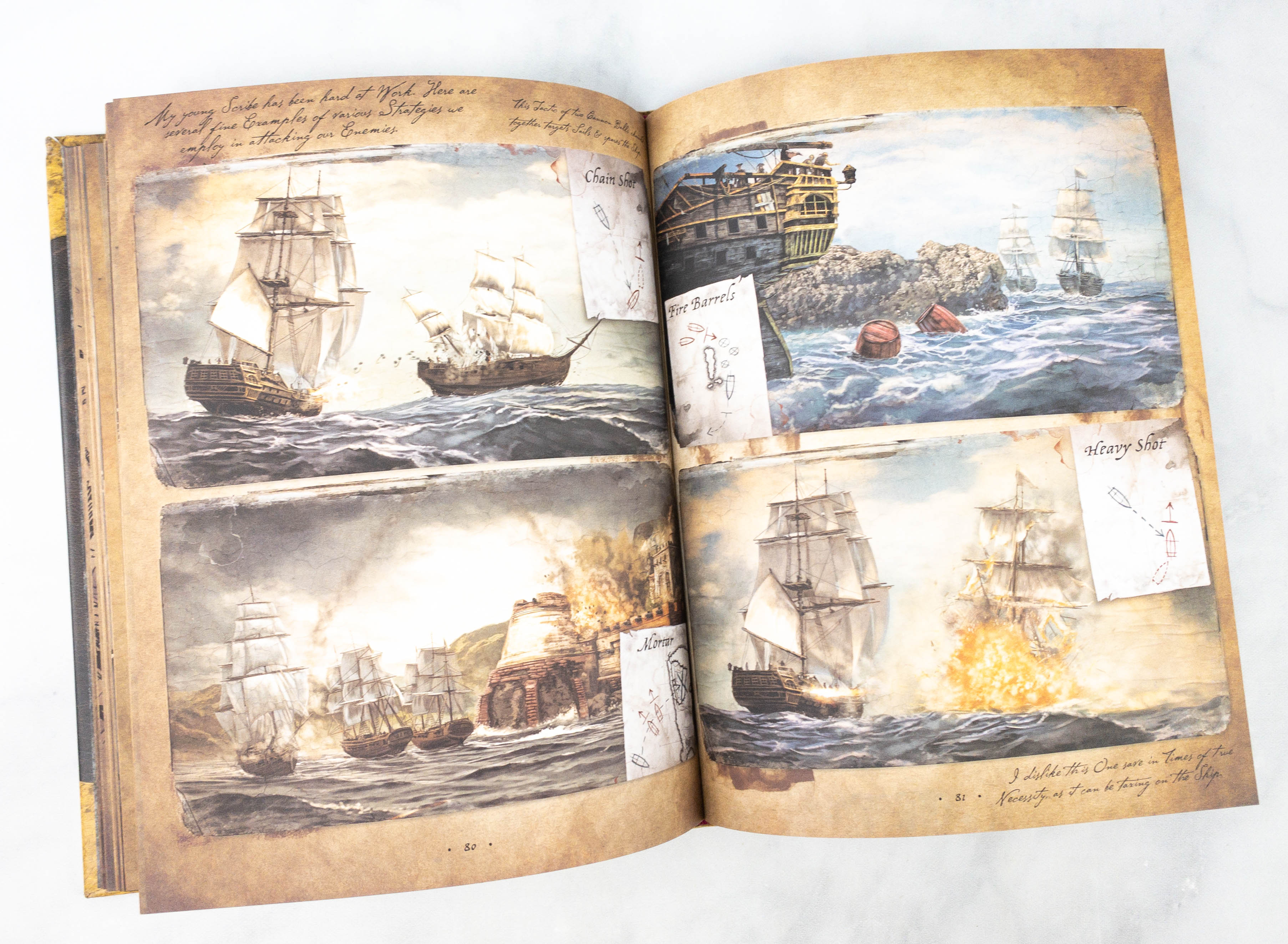 It also contains battle strategies that gave Blackbeard lots of victories!
This paper is a copy of the governor's proclamation identifying Edward Thatch and his crew as wanted pirates.
This month's Loot Crate DX includes another set of geeky merchandise from popular franchises! My favorite item is the Black Panther long-sleeved t-shirt. It showcases such a unique print and it's also comfortable to wear. Another thing I like is the bonus item, which is Blackbeard's lost journal. It's beautifully illustrated and I love browsing through it! The rest of the items are also good quality. This is a nice box for geeks and collectors, but it's a bummer that there are still delays in shipping!
What did you think of Loot Crate DX this month?