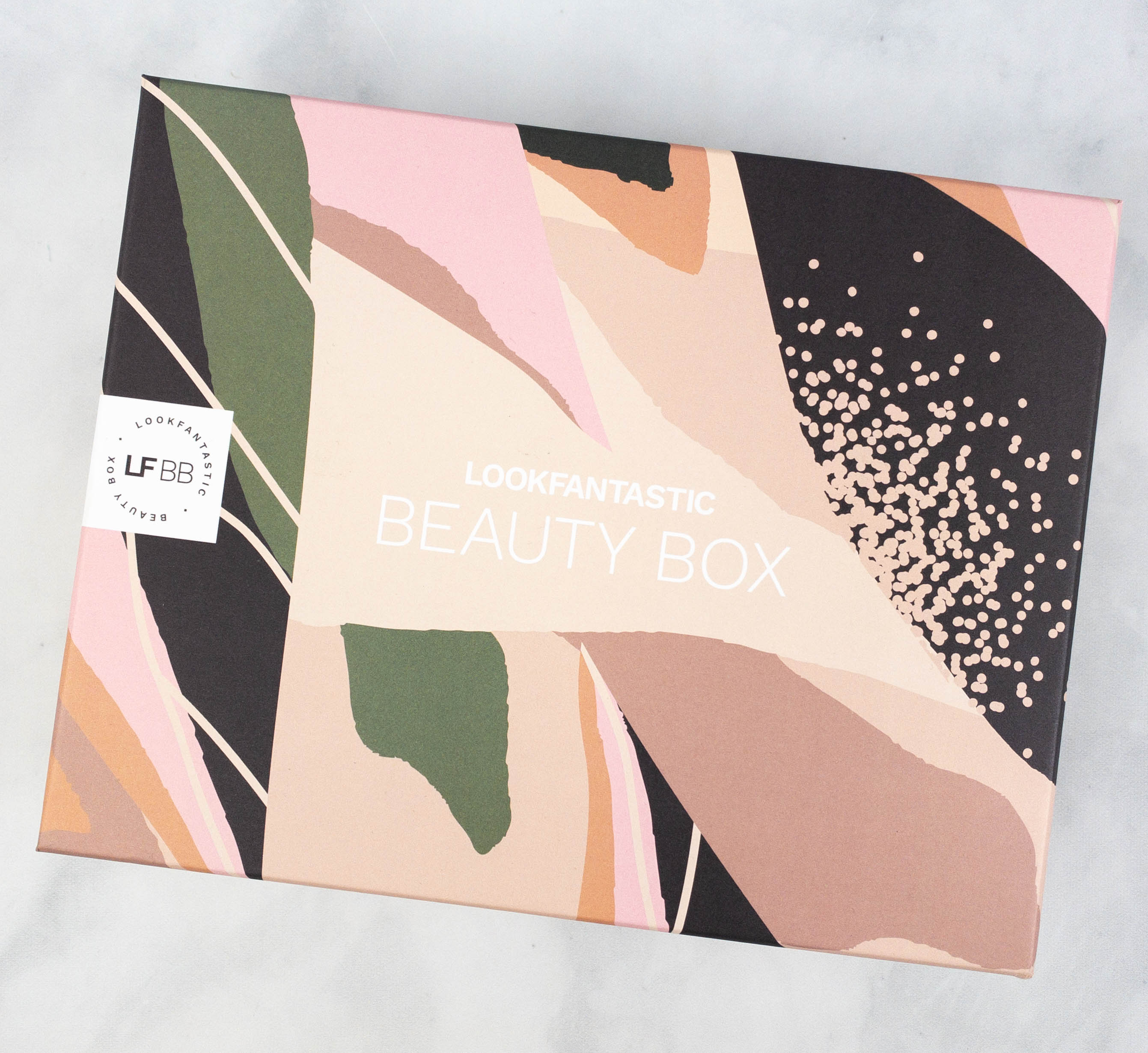 LOOKFANTASTIC Beauty Box is a monthly beauty subscription from the UK. This box is currently $22 per month, but goes down to $16 per month on an annual plan and ships free to the US and Canada! In every box, you'll get a hand-picked selection of must-have beauty fixes, which are wrapped in a beautifully presented box and delivered straight to your door. It will always include a minimum of six products and an editorial mini magazine. Look Fantastic's Beauty Box is a regular readers' pick for one of the best beauty boxes.
DEAL: Not yet a subscriber ? Get your first box for $10 on a 3+ month subscription when you use the coupon code TREATBB at checkout!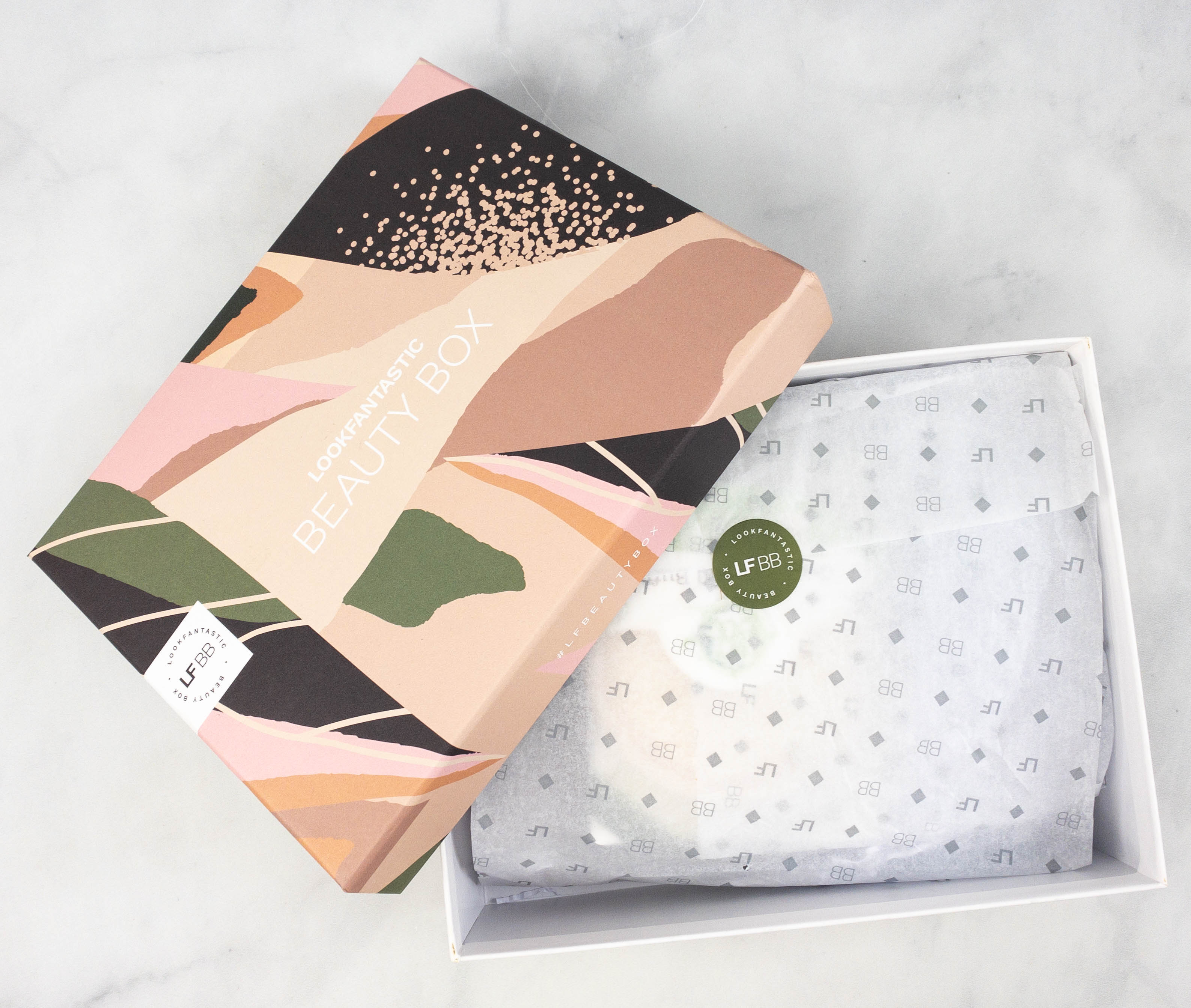 This is the ELEMENTS box, chosen in honor of World Environment Day and World Oceans Day.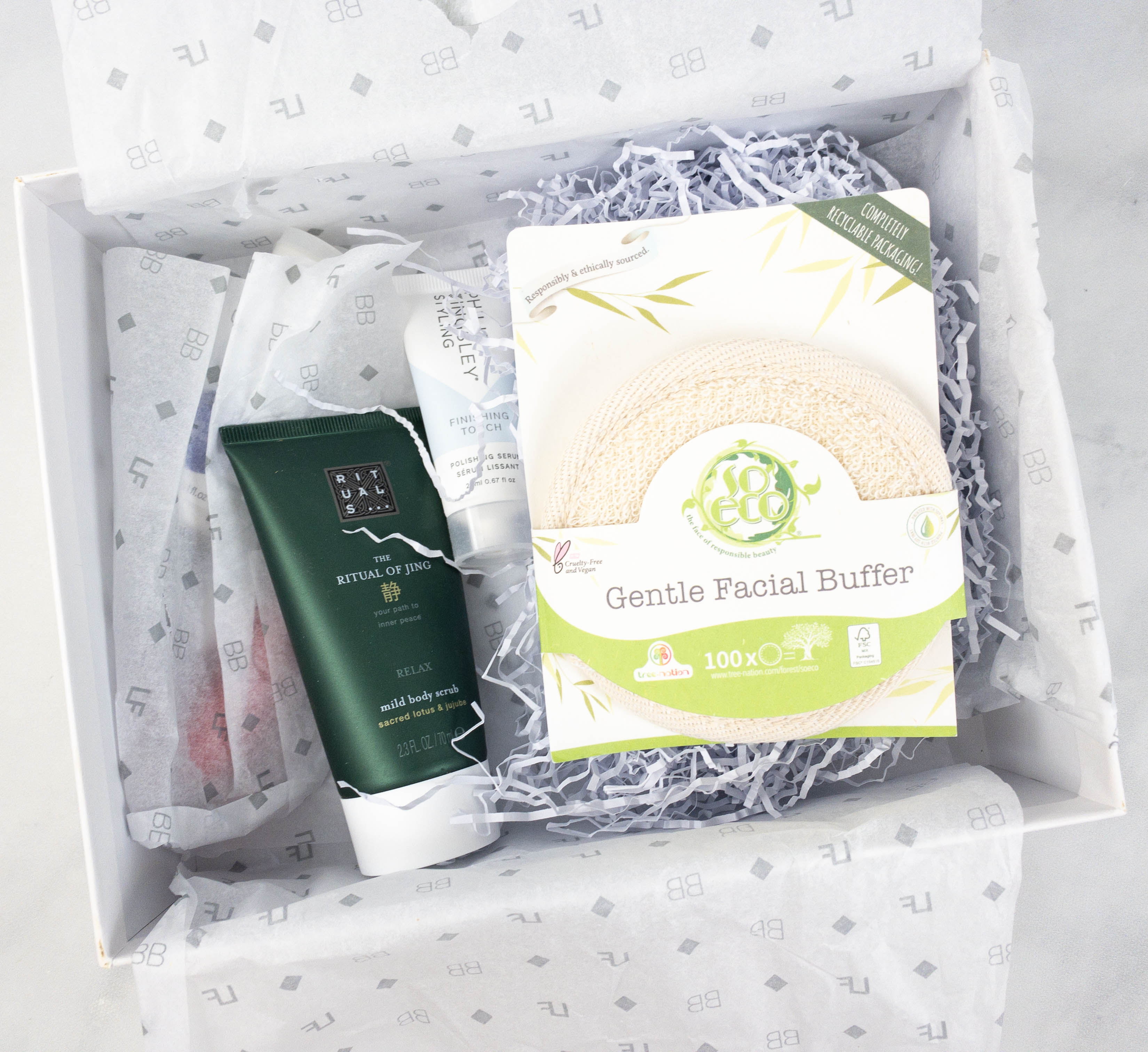 The items were wrapped in tissue paper and cushioned with squiggles.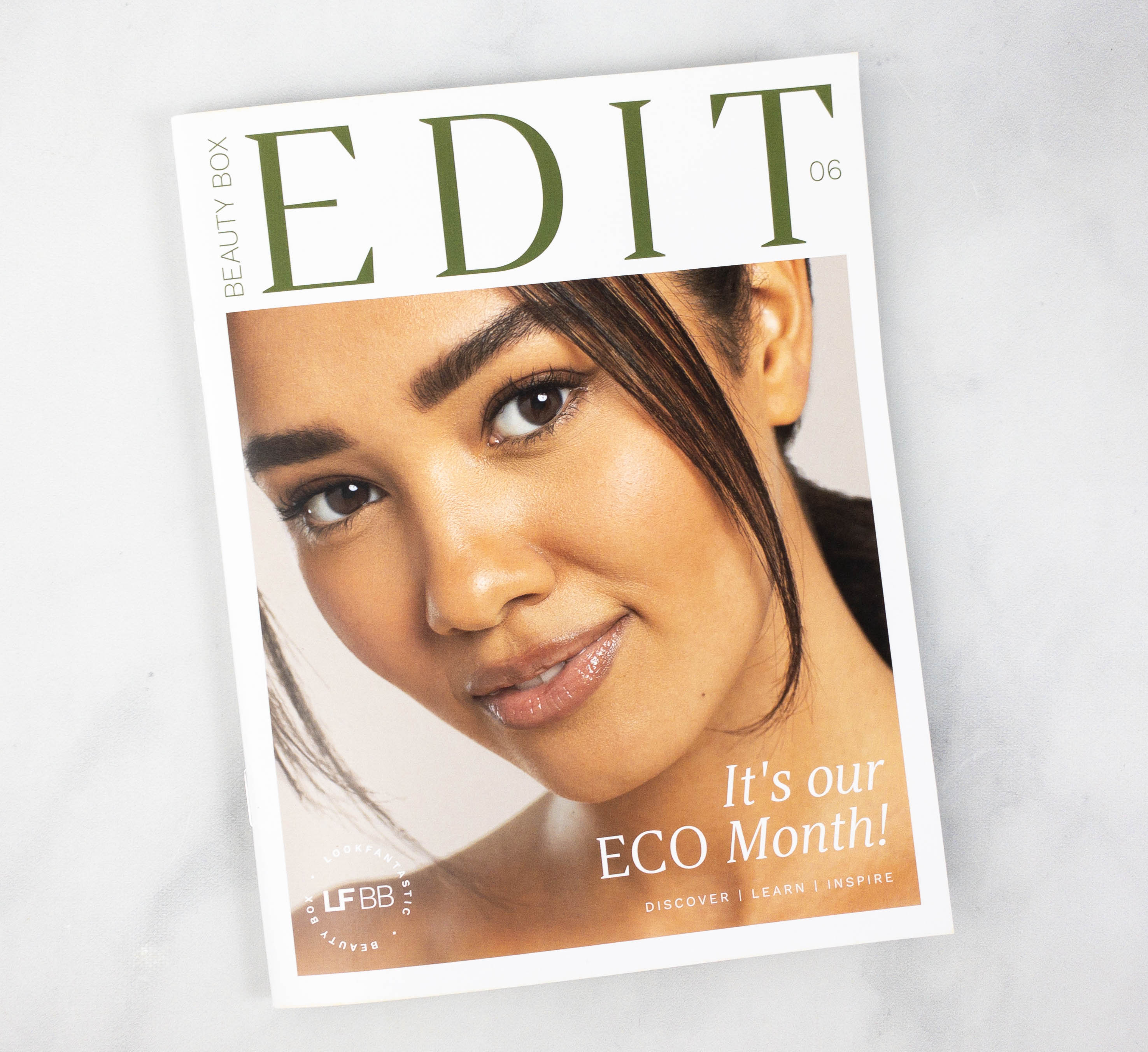 The box includes a magazine full of product information, and all there is to know about beauty and style.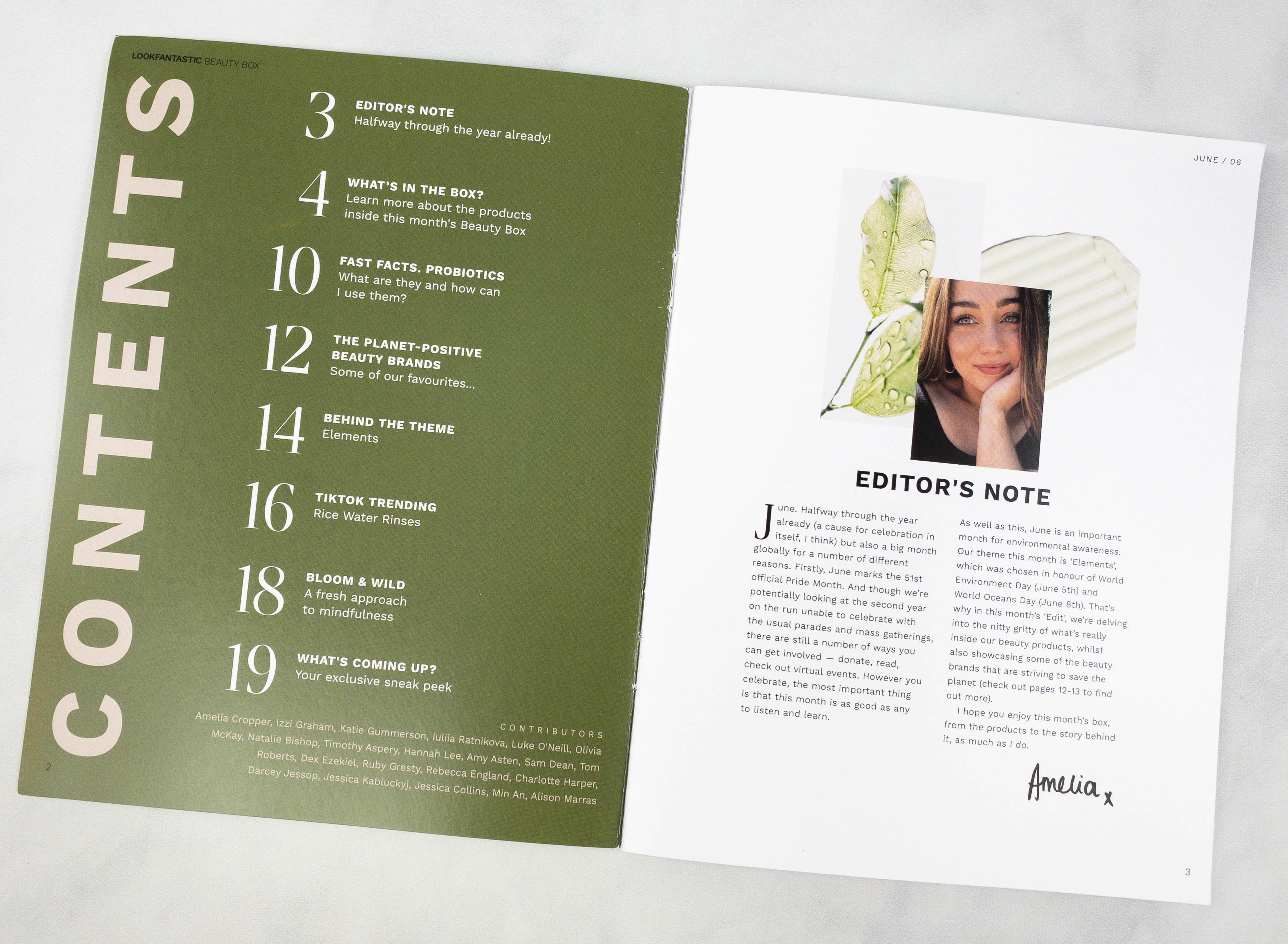 There's a note from the editor, Amelia.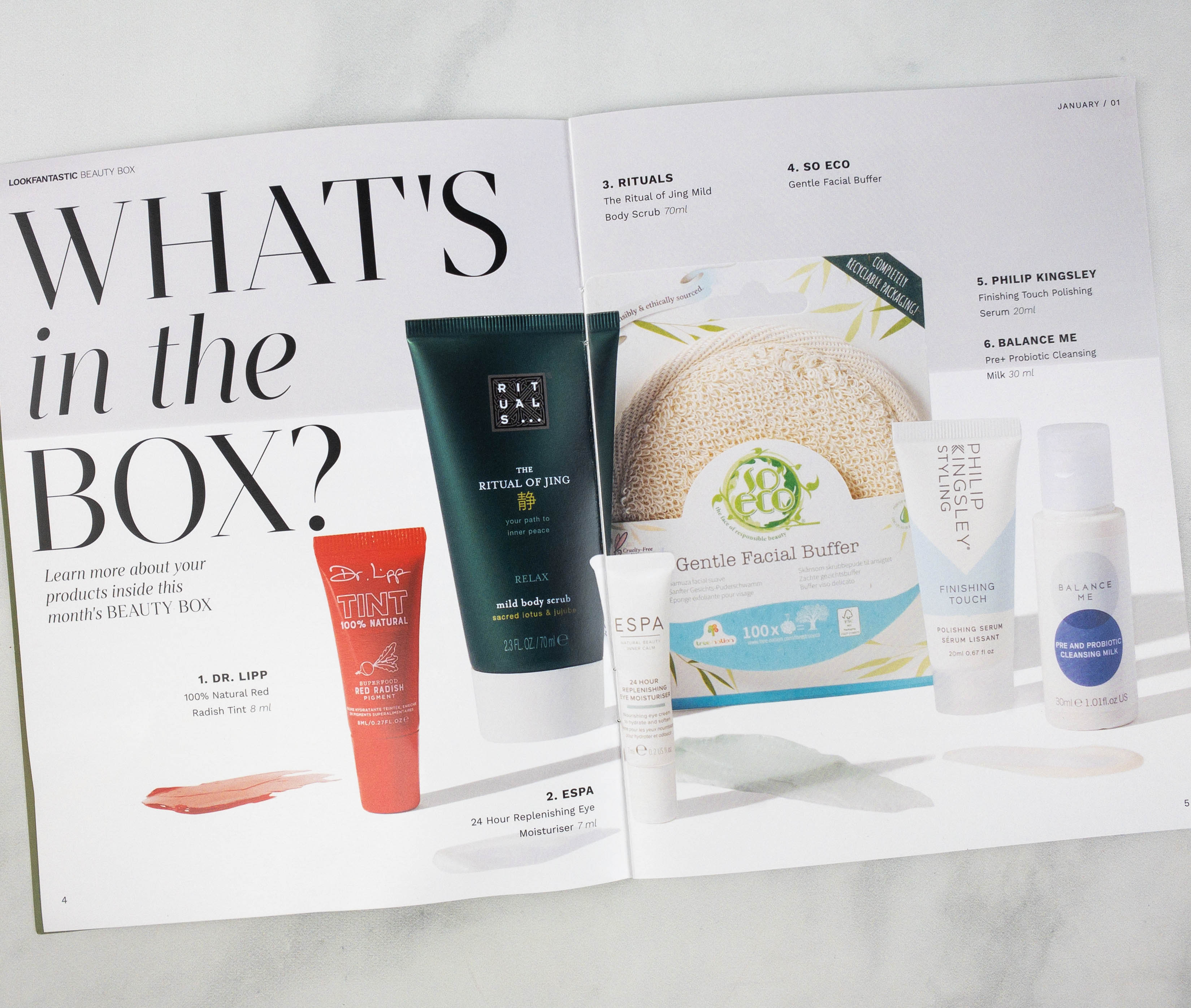 Inside is a group photo of all the items!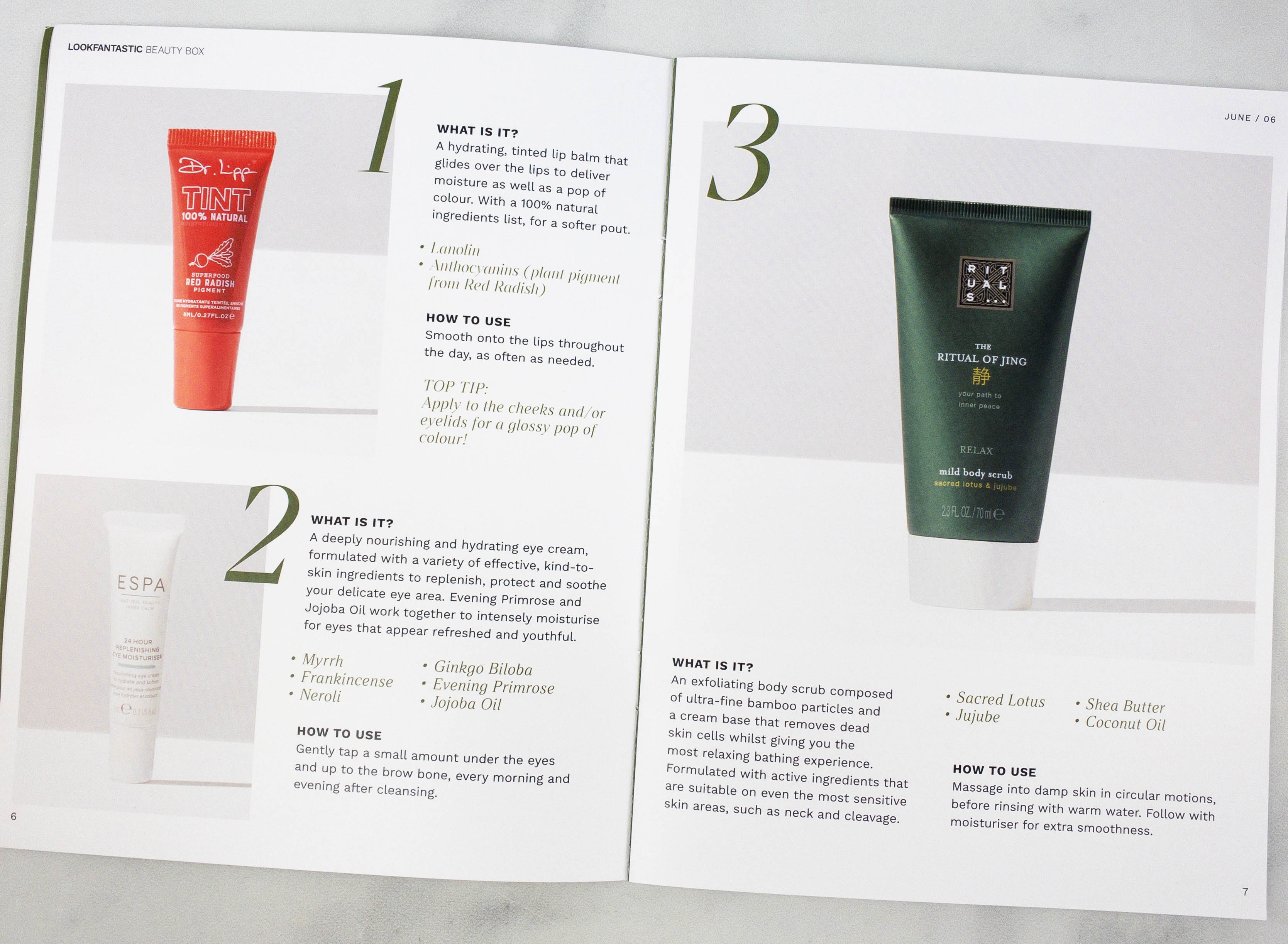 They also provided individual photos and a short description per item.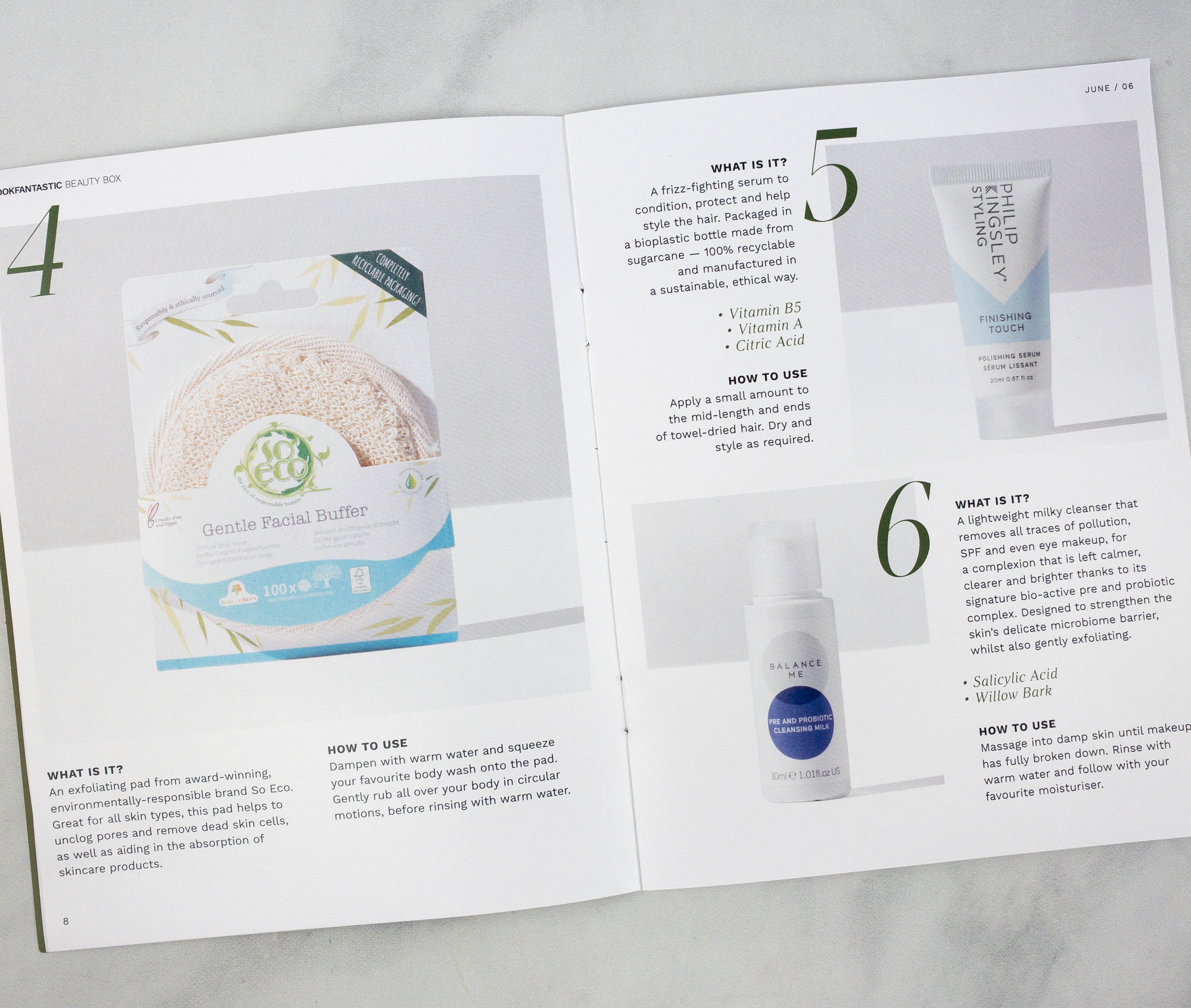 There are usage instructions as well!
This article discusses the theme of this month's box.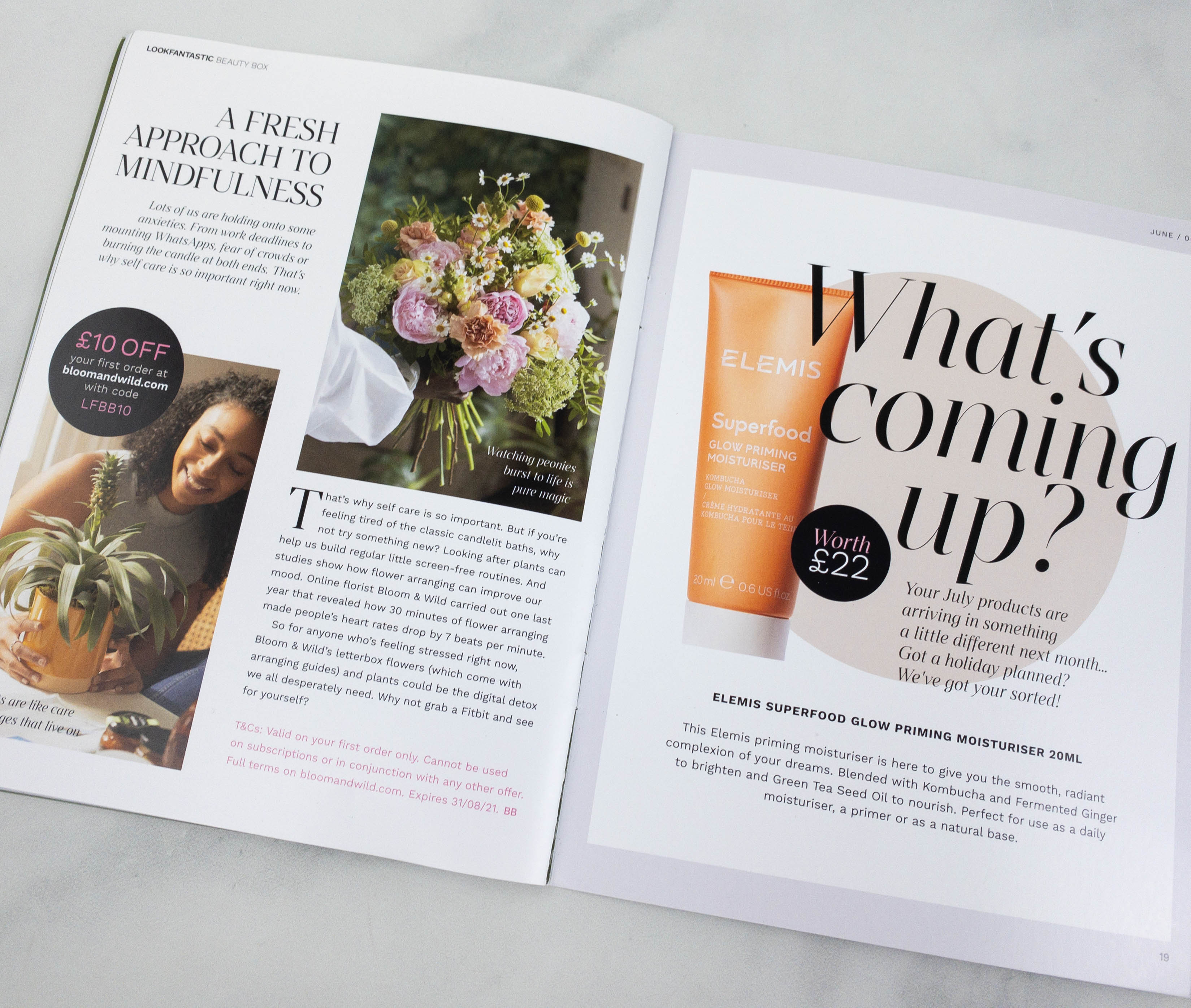 Here's a peek at a spoiler for next month's box: Elemis Superfood Glow Priming Moisturizer.
Everything in my box!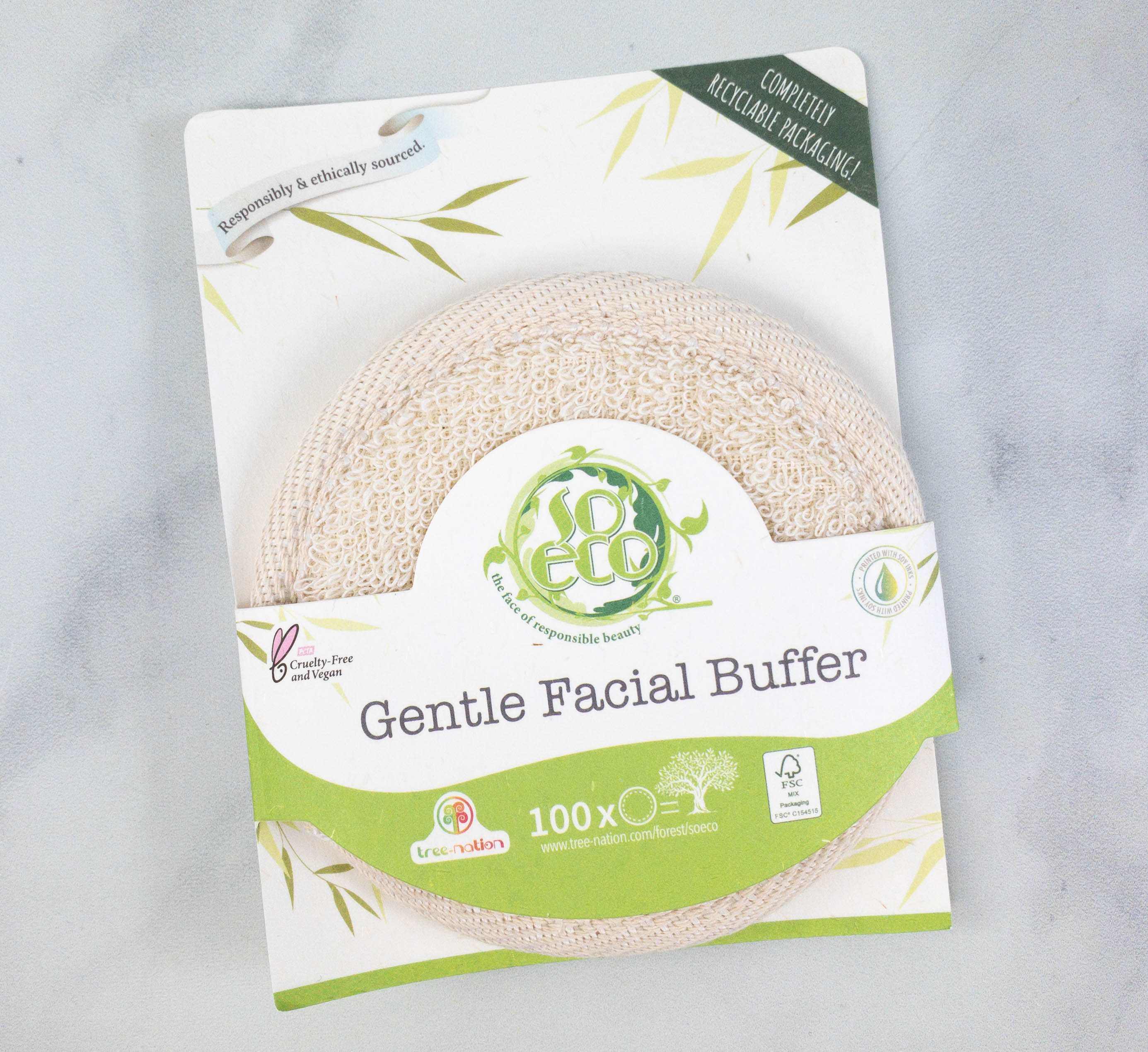 So Eco Gentle Facial Buffer ($4.20) This reusable facial buffer is made with natural cotton, and it can be used with or without cleanser. It's a cruelty-free and vegan as well.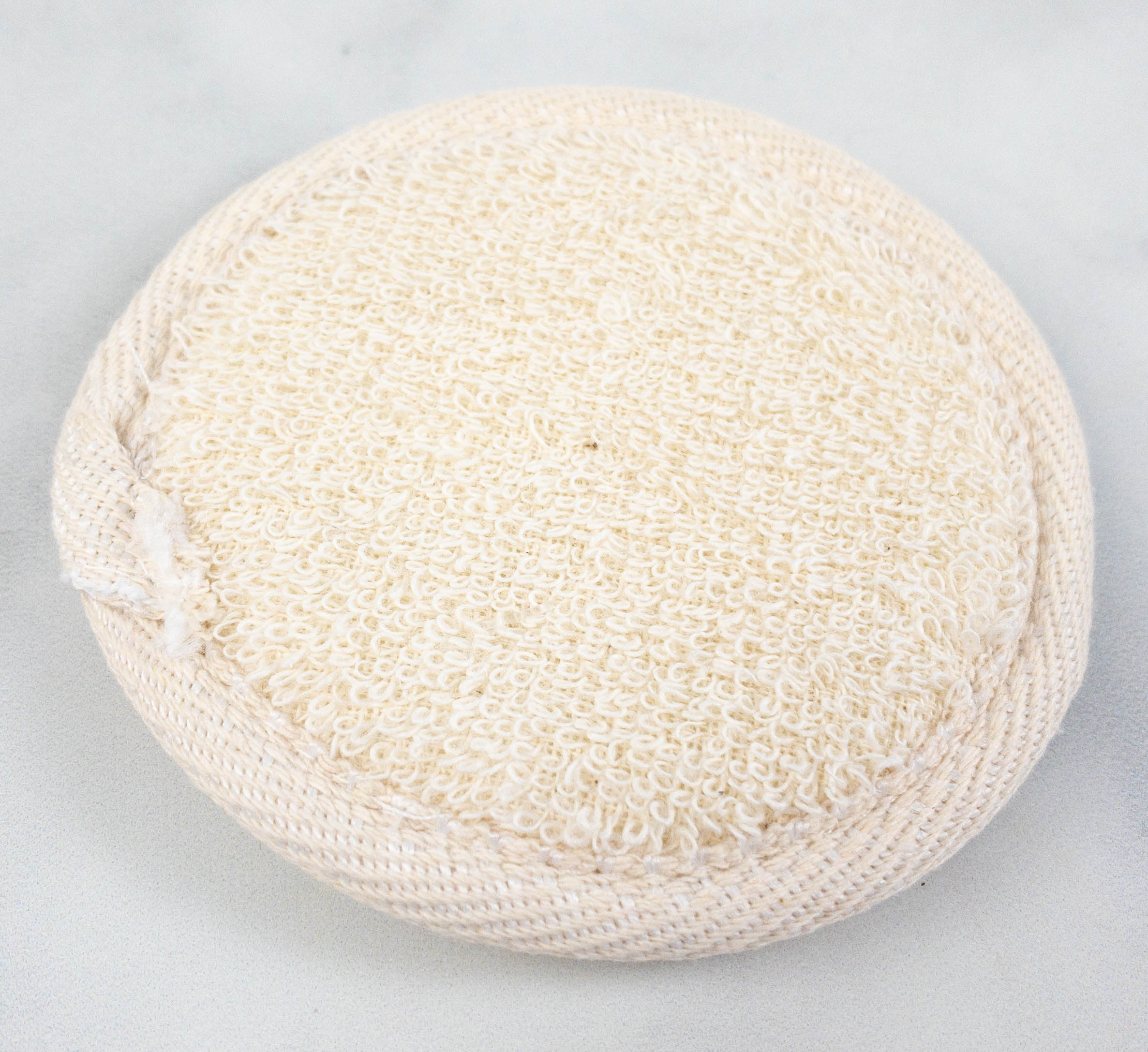 To use, simply dampen it with warm water. Then, gently rub on your face in a circular motion, before rinsing. This provides gentle exfoliation so your skin stays soft and smooth.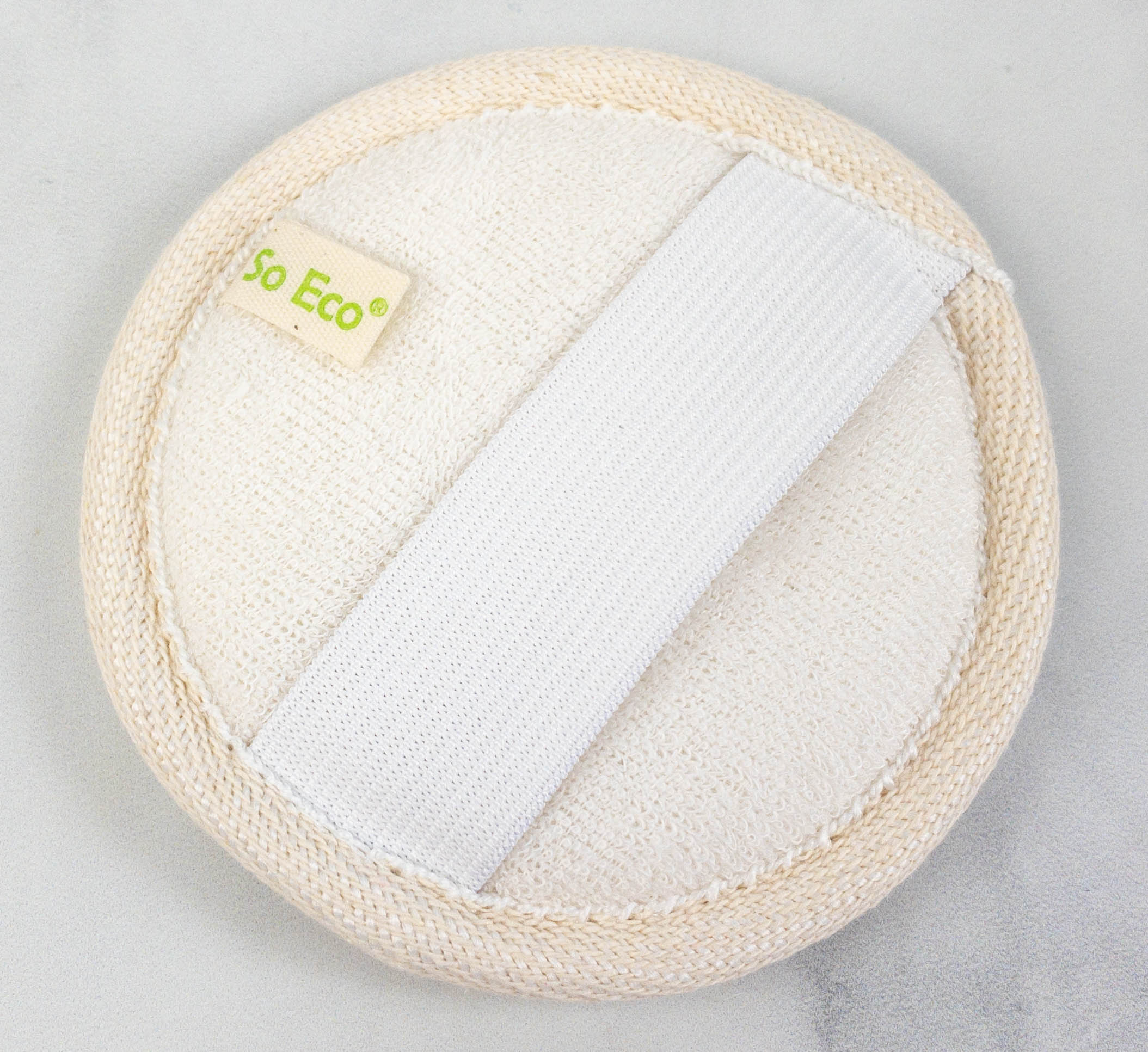 It also has a white stretchable garter at the back, making it easy to handle.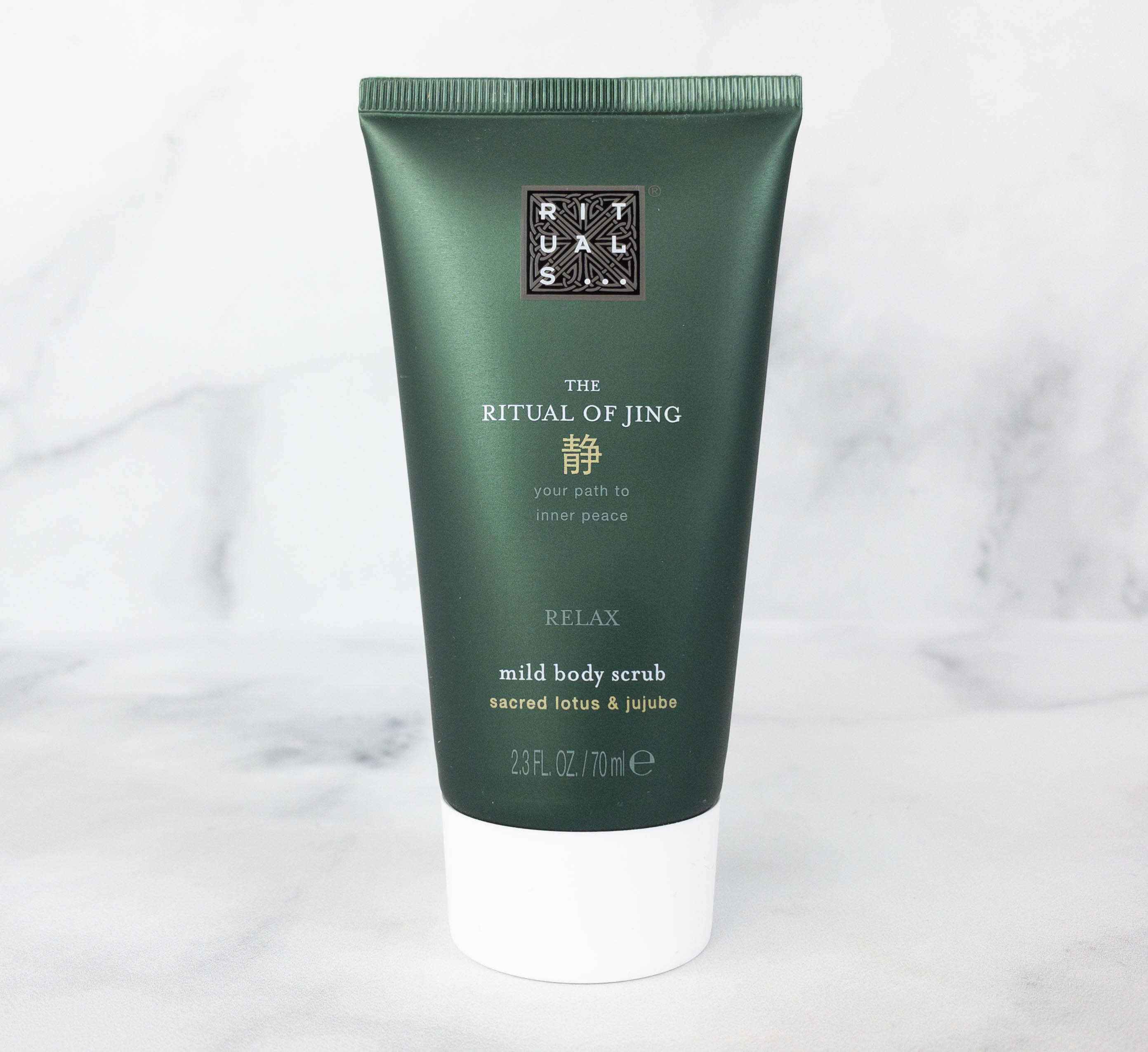 Rituals The Ritual of Jing Mild Body Scrub ($6.13) It's a mild body scrub formulated with ultra-fine bamboo particles, as well as shea butter and coconut oil which are known to help in keeping skin nourished and hydrated. It removes dead skin cells to reveal brighter and smoother skin. The cream formula feels nice and it's also easy to rinse out! It even smells lovely, with scent notes of sacred lotus and jujube. The packaging of this product is made with recycled PET plastic.
Philip Kingsley Finishing Touch Polishing Serum ($9.07) The box also includes a hair care item, a polishing serum. I like it because it tames my hair and helps eliminate frizz. The formula contains pro vitamin B and vitamin A which keeps the hair nourished and protected. You can also apply this before styling so your hair will look shiny and healthy all day long. Another good thing to note is that the packaging used for this product is made from 100% renewable and recyclable bioplastic.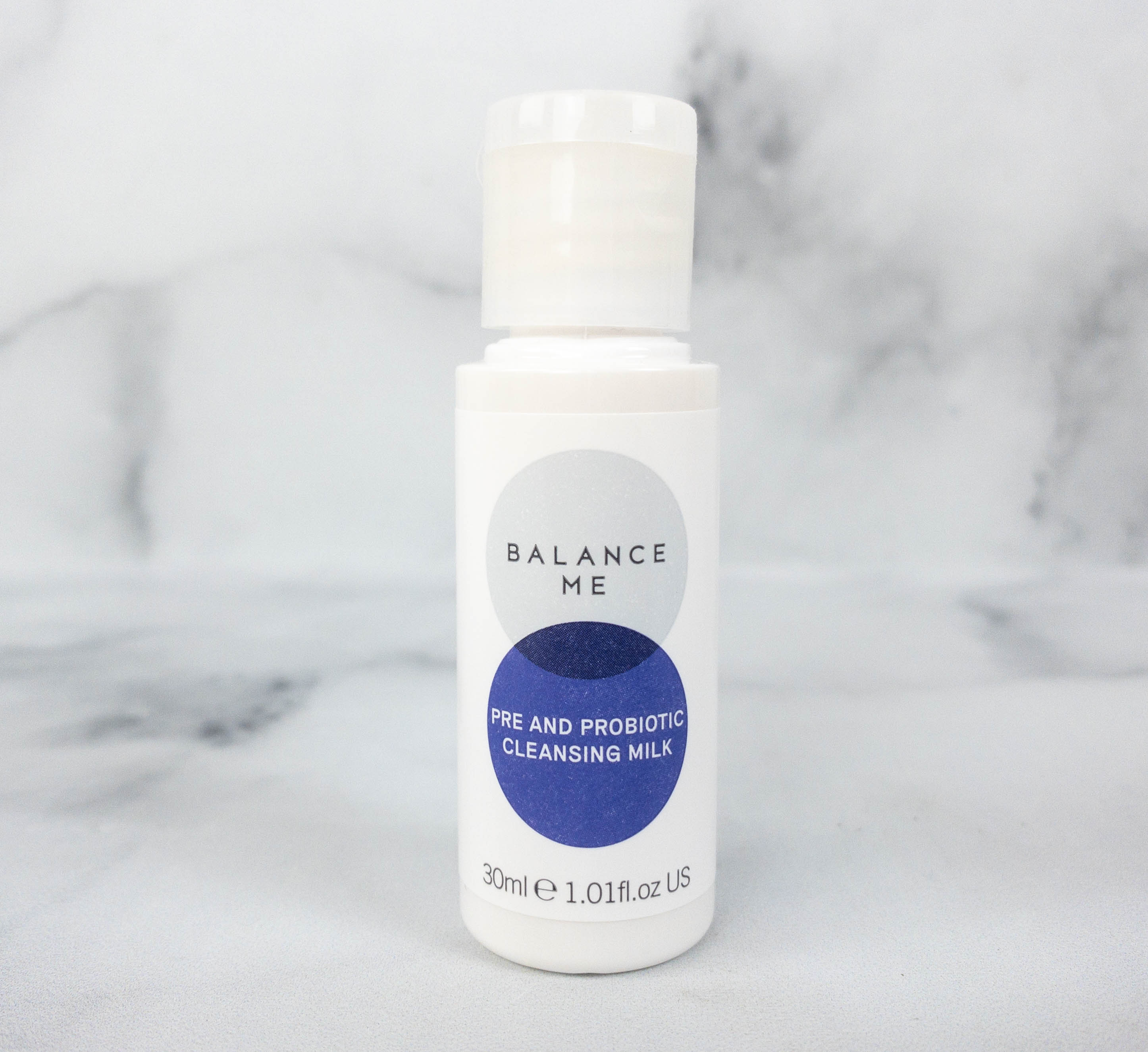 Balance Me Pre+ Probiotic Cleansing Milk ($11.20) This lightweight cleanser removes impurities that may clog the pores, including make up residue, pollution, and even SPF. It contains salicylic acid that works as a gentle exfoliator along with manuka honey and oat milk which helps calm and soothe sensitive skin. Aside from cleansing, it also helps strengthen the skin's protective barriers with the help of a pre and probiotic complex. To use, you'll only need one or two pumps, then massage to dry skin and remove with warm water. This brand uses a minimum of 50% recycled plastic in their bottles.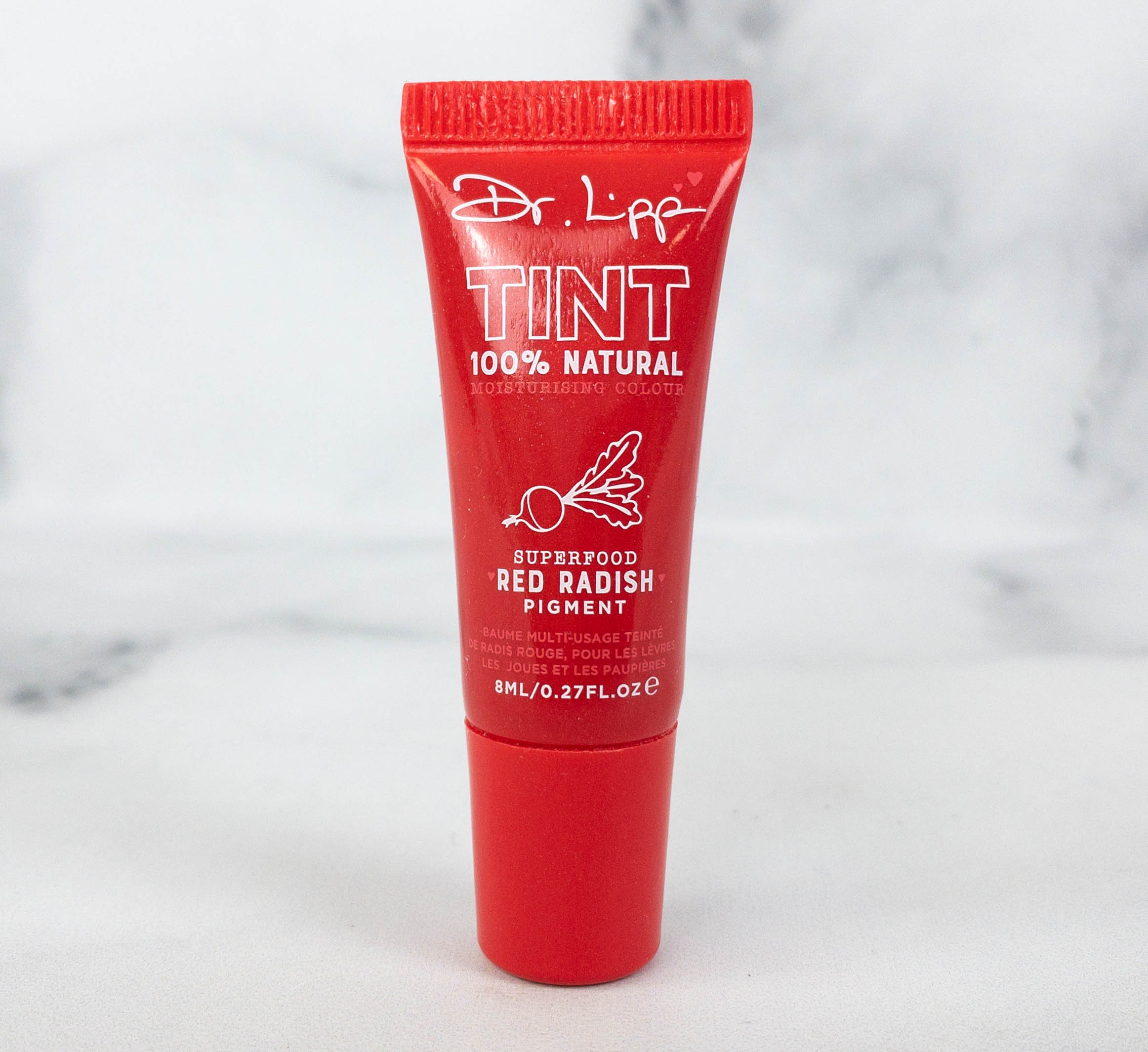 Dr. Lipp 100% Natural Red Radish Tint ($7.99) Formulated with lanolin, this hydrating lip balm keeps my lips smooth and supple while adding a pop of color. I like that the pigment is not in-your-face loud. Instead, it looks like a natural flush! This is also free from GMO, petrochemical ingredients, parabens, phenoxyethanol, perfumes, and synthetic colorants. The packaging is also recyclable!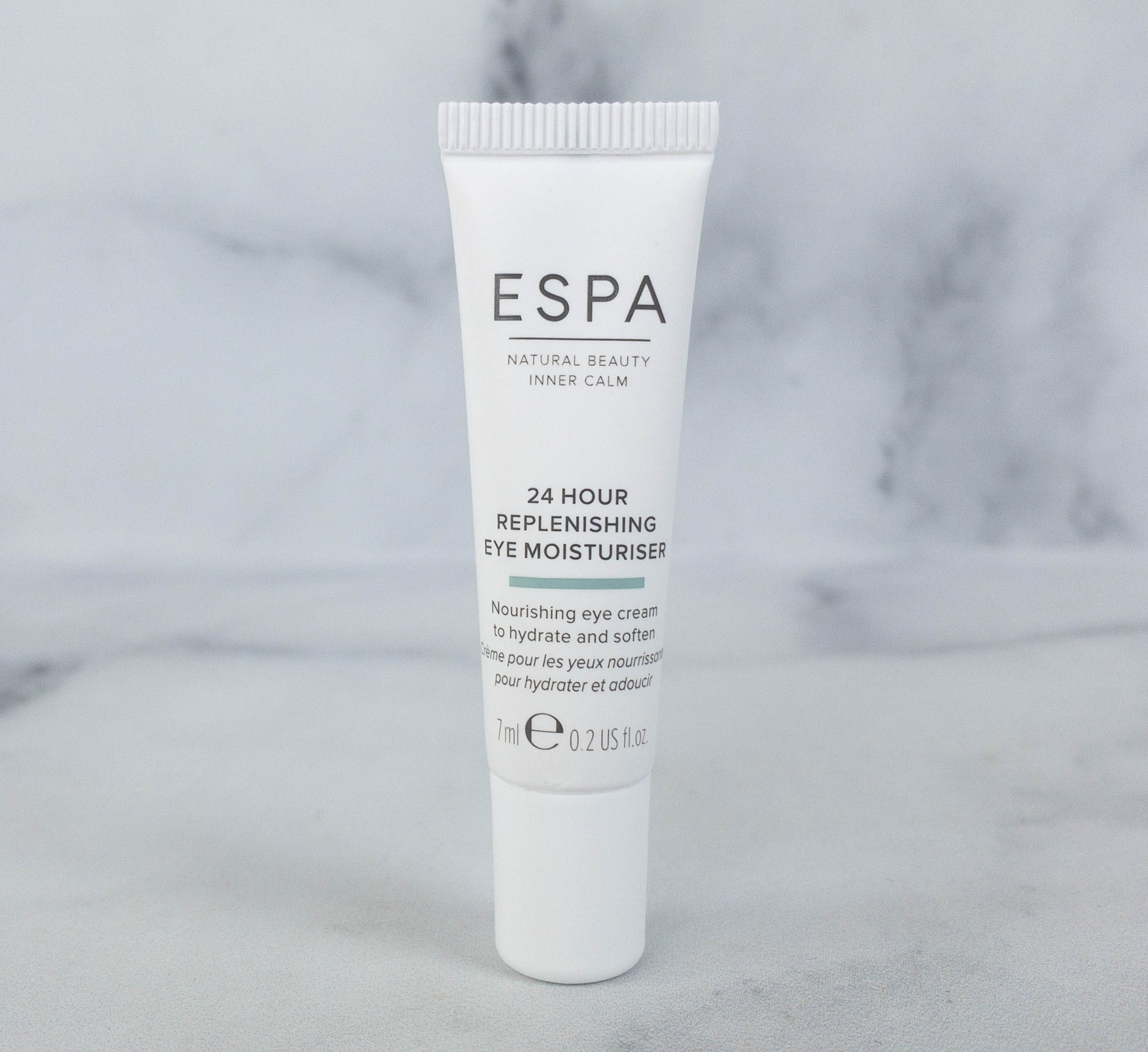 ESPA 24 Hour Replenishing Eye Moisturiser ($37.80) This eye moisturizer deeply nourishes and hydrates the under eyes. It contains gingko biloba that helps protect the skin barrier along with evening primrose and jojoba that works to makes sure that the delicate skin in the under eye area stays moisturized, smooth, and refreshed. It can be used day and night, ideally after cleansing and toning. This brand pledges to use only recyclable, refillable or reusable packaging by 2021.
This month's lookfantastic box celebrates World Environment Day and World Oceans Day with items from eco-friendly brands. Most of them came in recyclable packaging, and the box itself is recyclable too! My favorites are the eye moisturizer and the cleansing milk. The moisturizer does a great job of keeping my under eyes smooth and soft, creating a perfect base for makeup. Meanwhile, the cleansing milk is exactly what I need to remove impurities from my skin to prep it for my evening skincare routine. The rest of the skincare items are also great, and there's even a lip balm that leaves a nice pop of color on my lips. I received a total of $76.39 worth of items in this box and I'm really happy with this curation – both the items and the deal!
What do you think of the LOOK FANTASTIC Beauty Box?
Visit Look Fantastic Beauty Box to subscribe or find out more!