LiveGlam Brush Club (formerly MorpheMe) is a monthly makeup brush subscription that promises at least $30 worth of Morphe brushes each month for only $19.99. This is a great way to quickly build up your brush collection! You can sign up for a 1, 6, or 12-month subscription and all subscriptions automatically renew until you cancel.
DEAL: Get a free brush with any Brush Club subscription plan! Use this link to sign up and activate the deal – no coupon code required! You'll also save $10 on a 6-month plan or get a FREE month ($20 value) with an annual subscription!
Brush Club sends 3-7 brushes per month and they state that the total value will be at least $30. LiveGlam's makeup brush subscription made the list in our 2021 readers' choice picks of best subscription boxes under $25!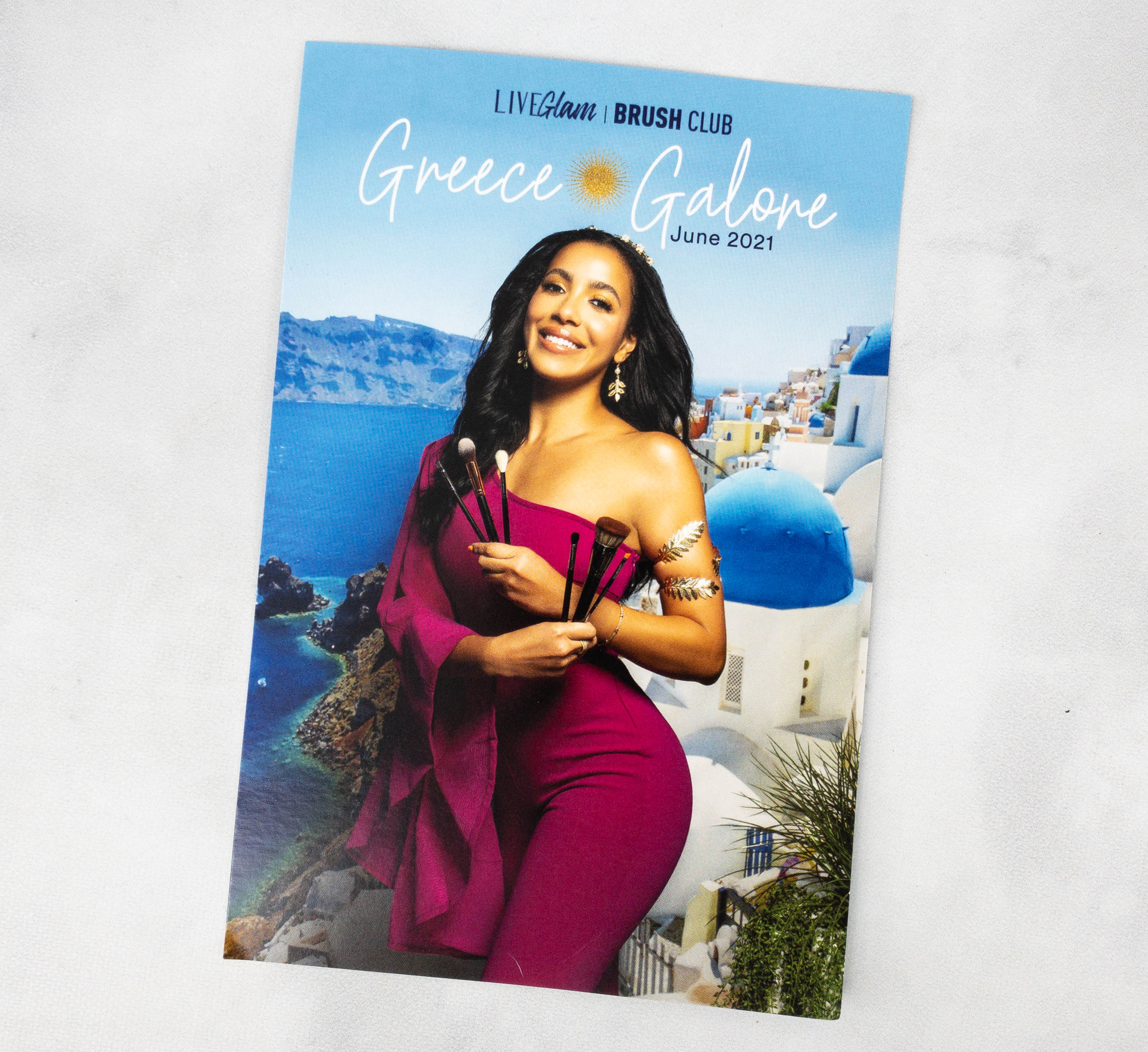 The package comes with an information card. This month's theme is GREECE GALORE.
At the back, you will find a message from the LiveGlam team as well as the brushes included in this box and a short description for each.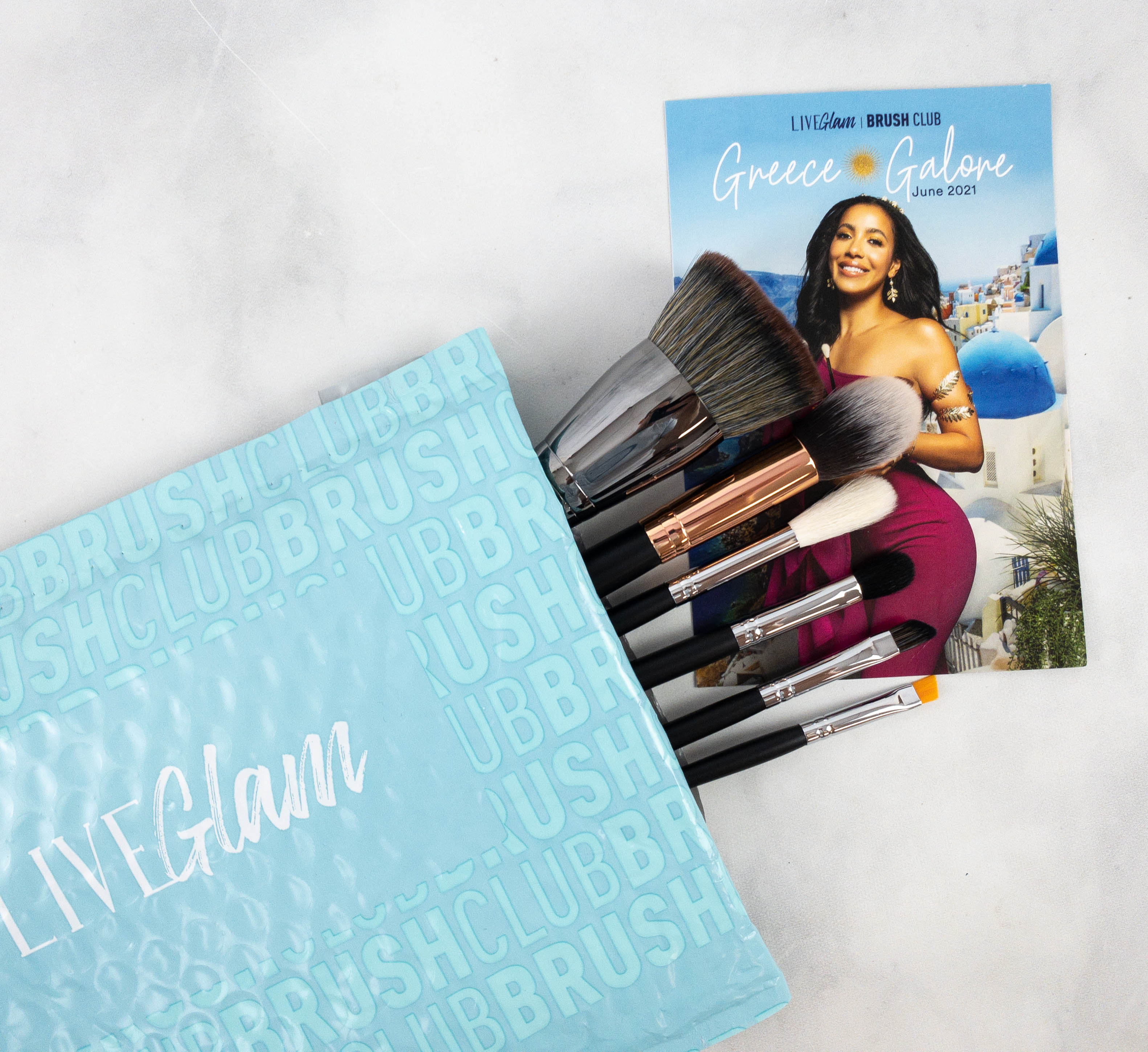 They all look so pretty and I'm excited to try them out!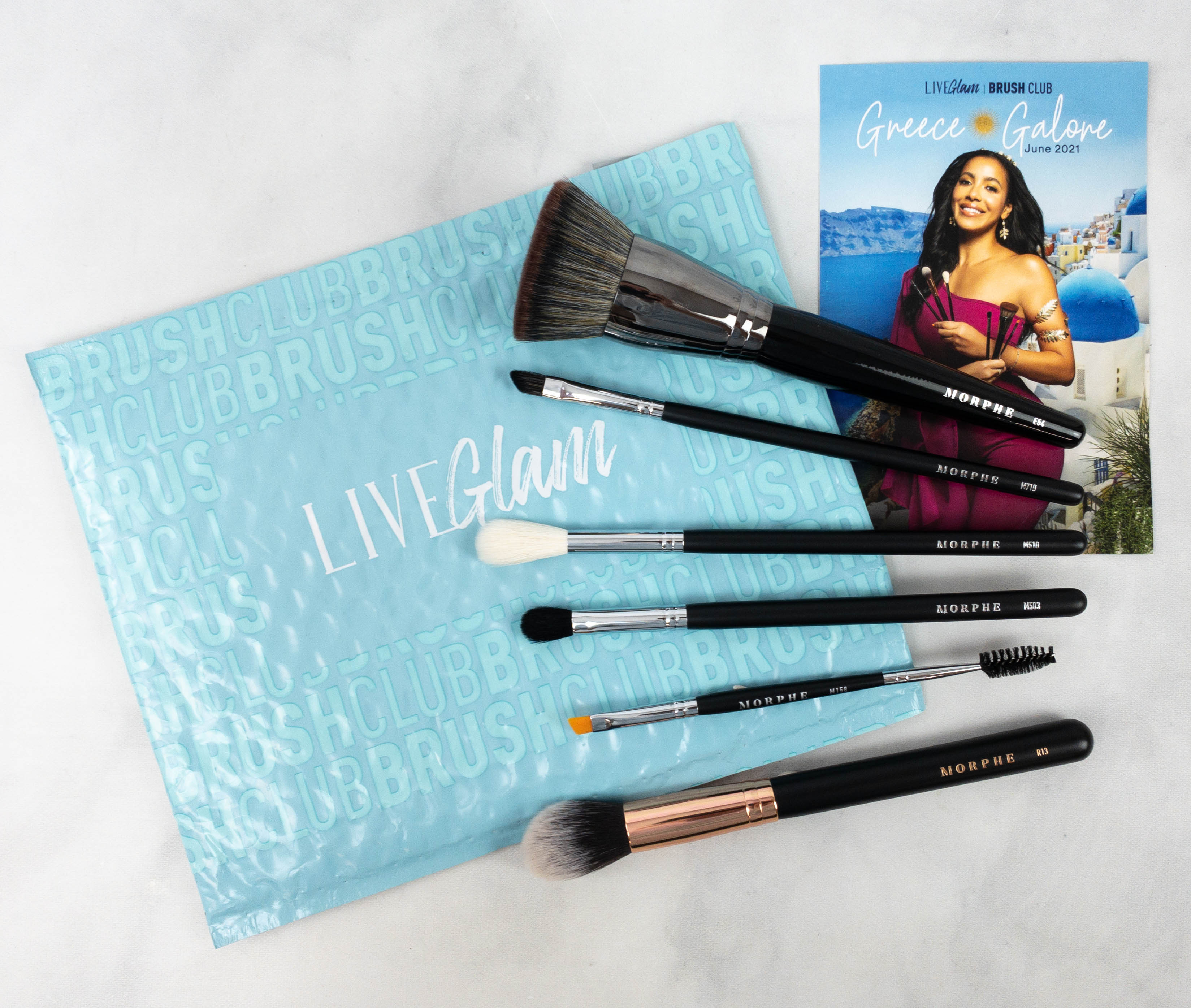 Everything in my box!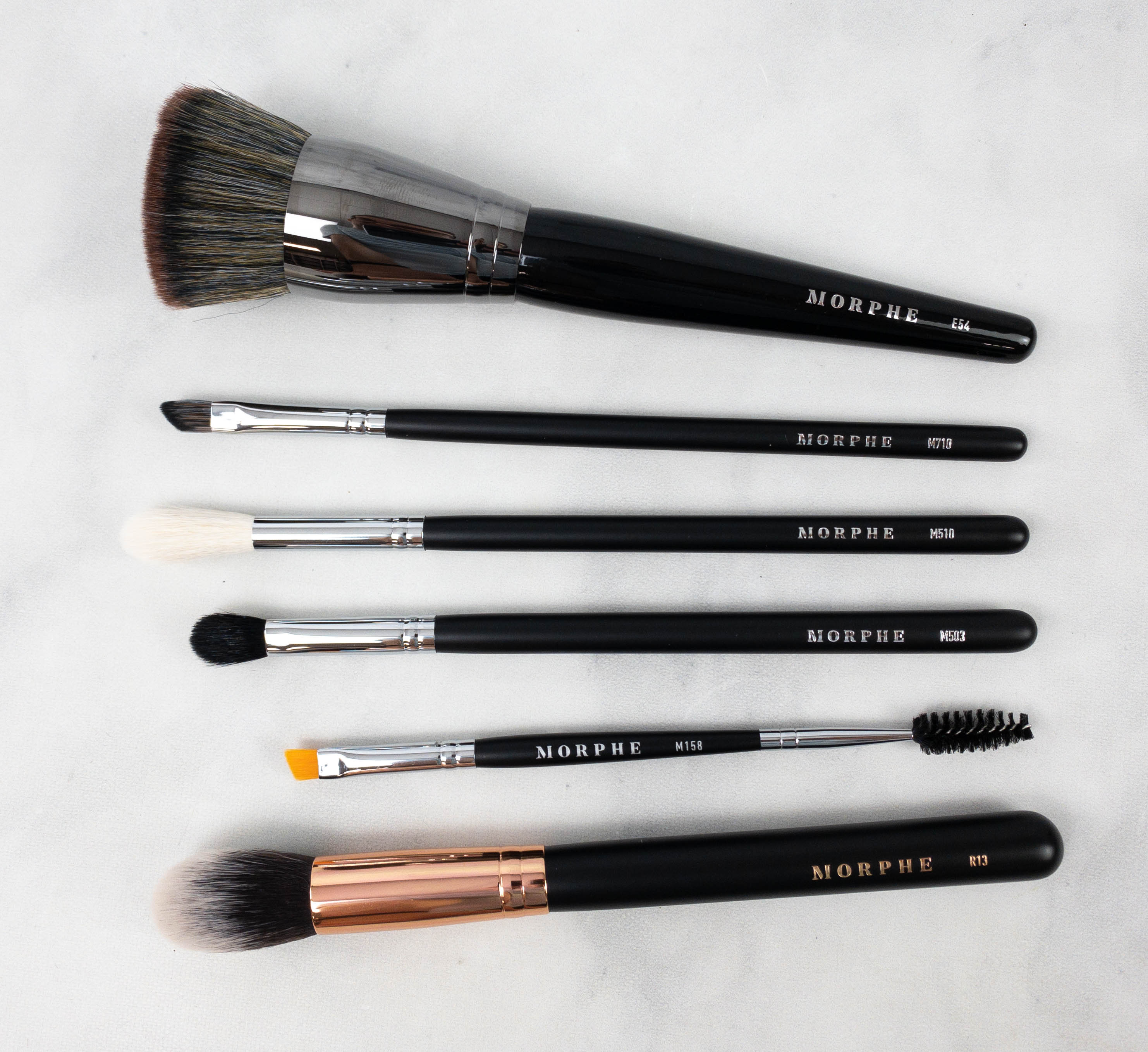 Here's a full view of everything in my package!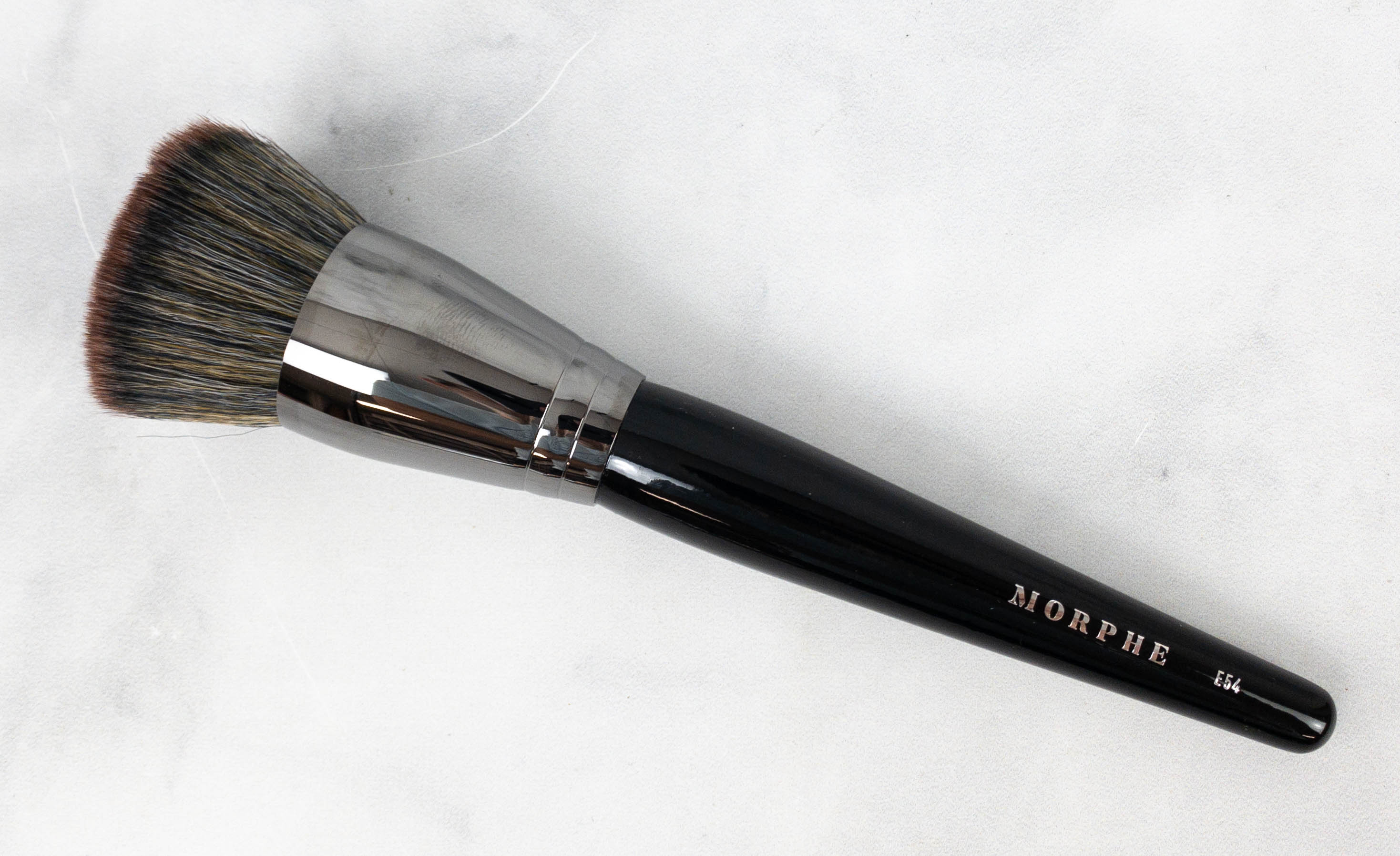 E54 Pro Deluxe Flat Buffer. This flat brush is perfect for buffing your powder, cream, or liquid foundation to perfection!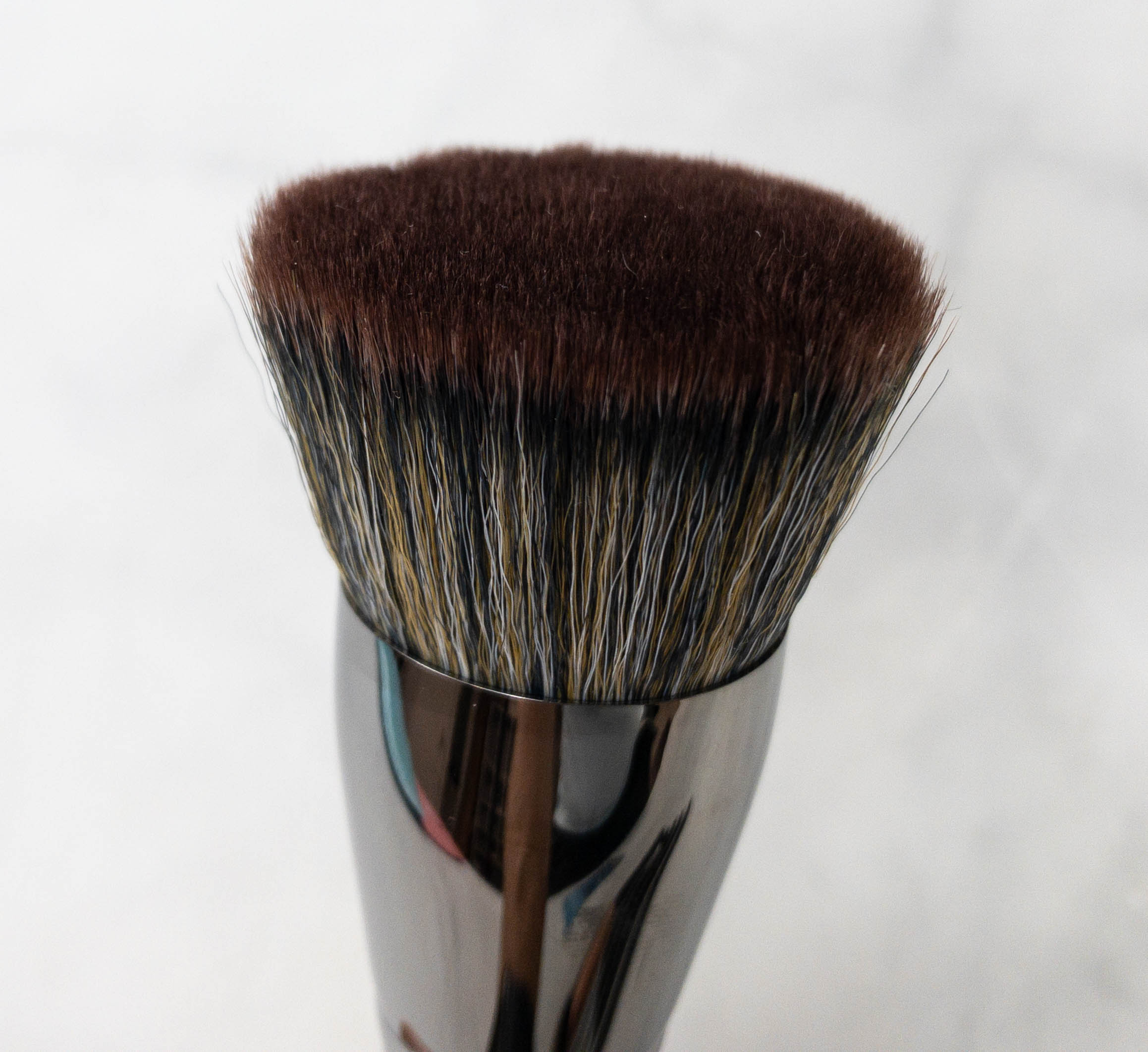 The oversized head is great for bigger areas of the face. I love how it blends the product into the skin really well that it leaves an airbrushed looking finish!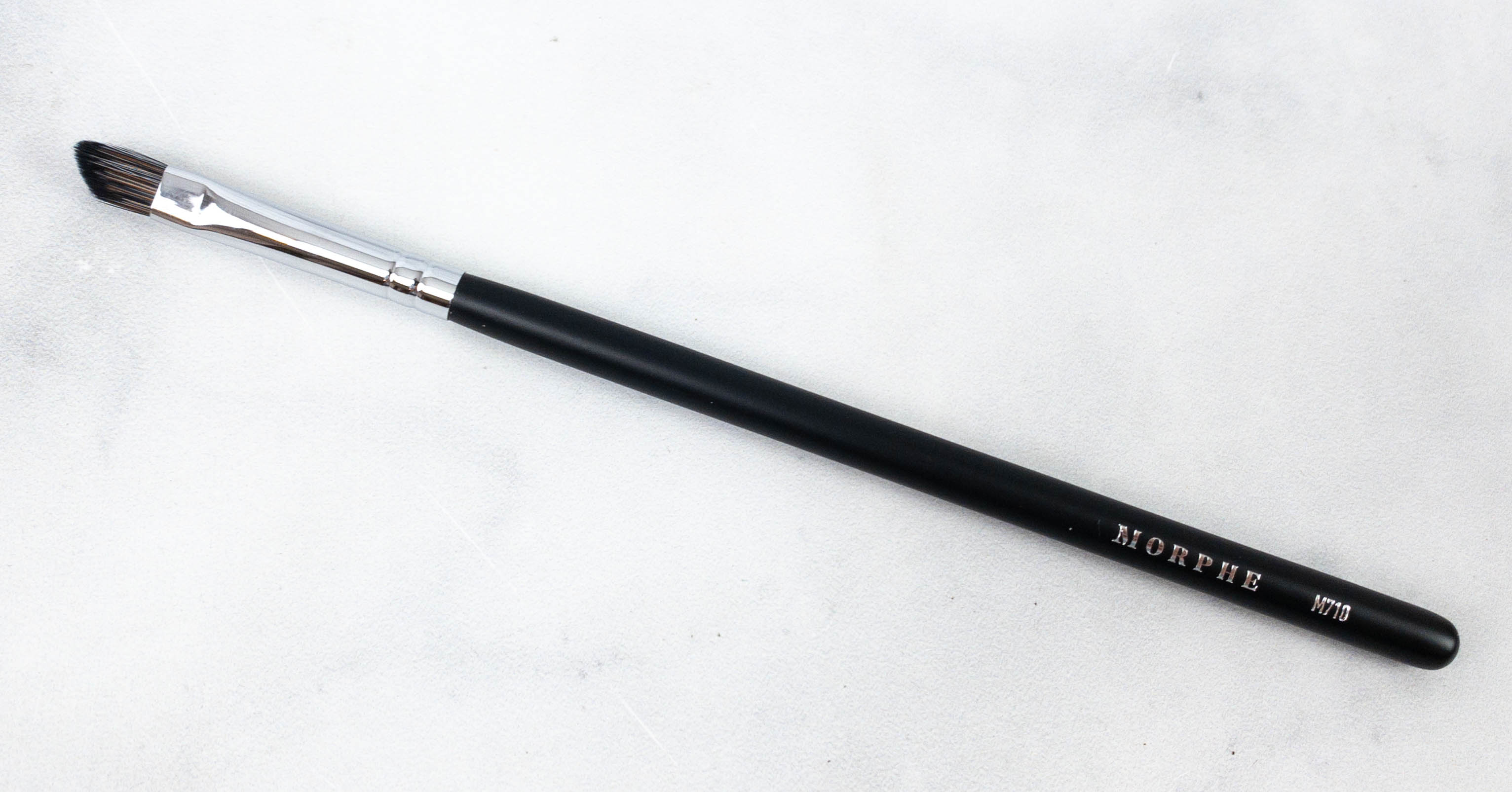 M710 Angled Lip Brush. I love using this brush to line and define my lips before putting the rest of my lipstick on.
The angled tip easily gets into the nook and cranny of my lips to make sure everything is evenly coated with color.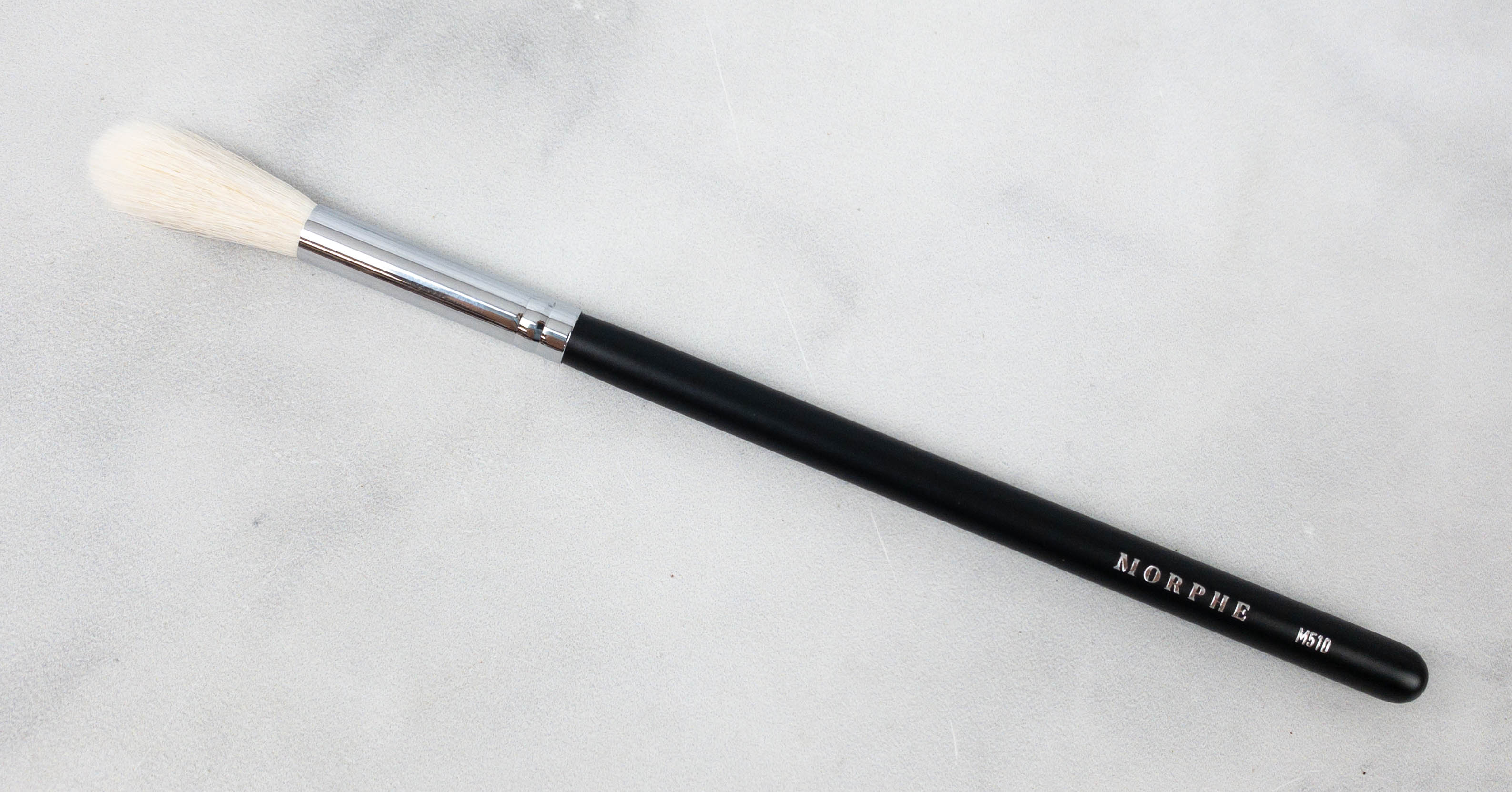 M510 Pro Round Blender. This brush does a great job of diffusing and blending color into the eyelids!
This is also a versatile brush. Aside from blending color on the lids, it can be used for sweeping highlighter on the high points of the face for that vibrant and glowing look!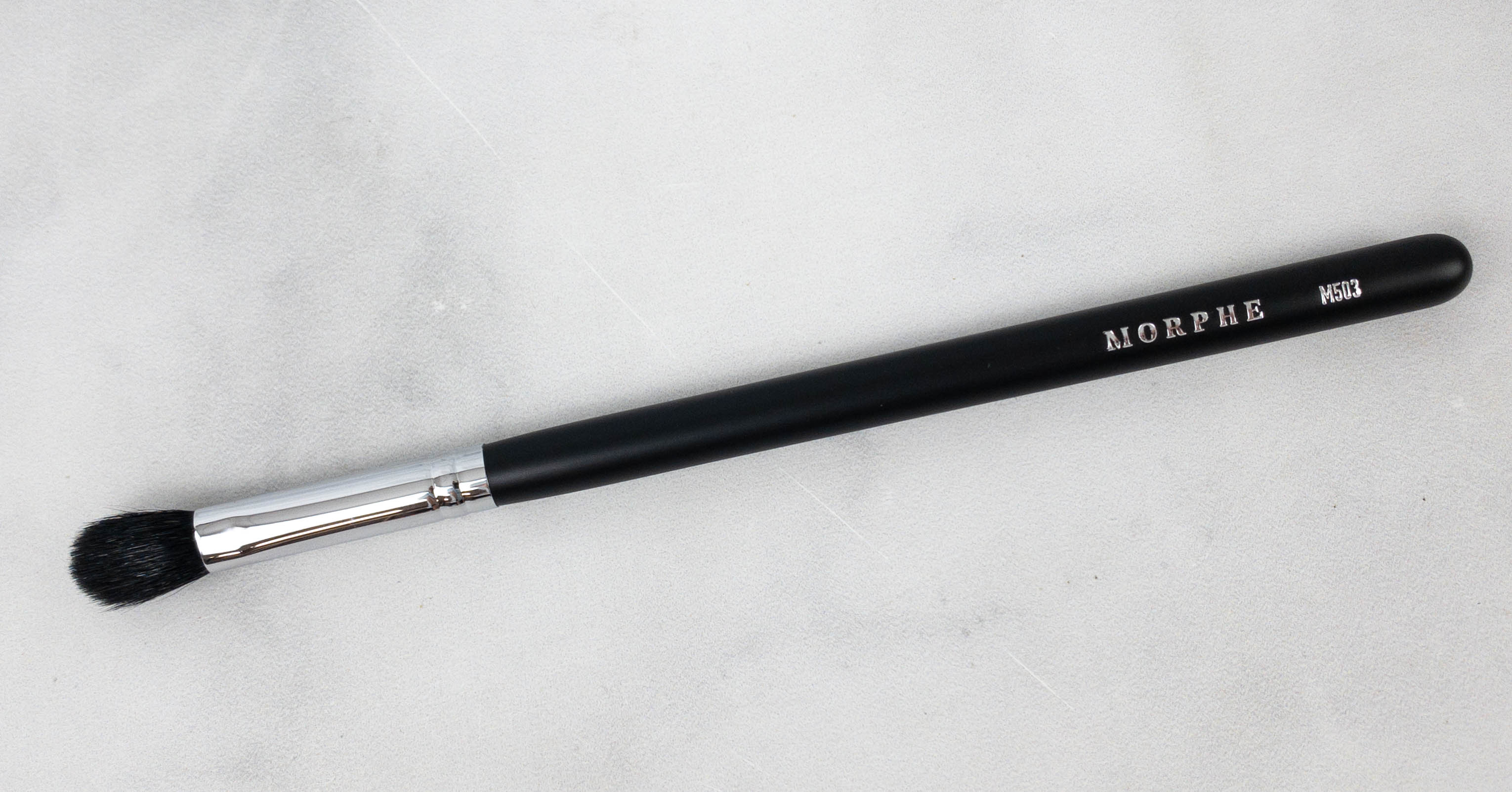 M503 Pro Firming Blending Fluff. Great for packing pigment, this brush has a flat side that you can use to shade and fill.
The fluffy tip helps blend everything well, leaving you with a smooth and seamless color transition.
M158 Angle Liner/ Spoolie Brush. This dual ended brush is the best tool for making the perfect eyebrows to frame your face.
One side has an angled liner that you can use to fill the sparse areas of your brows. I like this because it can mimic natural hair strands so you can go from natural looking to Instagram-ready brows just by using the same tool! You can also use this to apply some eyeliner for that perfectly sharp cat eye!
The other side has a spoolie that you can use to brush your brow hairs and keep them in place.
When used with some brow wax or brow soap, this will make sure those unruly brow hairs stay manageable. I love the size of this spoolie because I can easily brush through my brows in 2 easy swipes!
R13 Pointed Contour. This soft brush is densely packed, with a dome-shaped tapered end to make sure that it diffuses product evenly on the skin.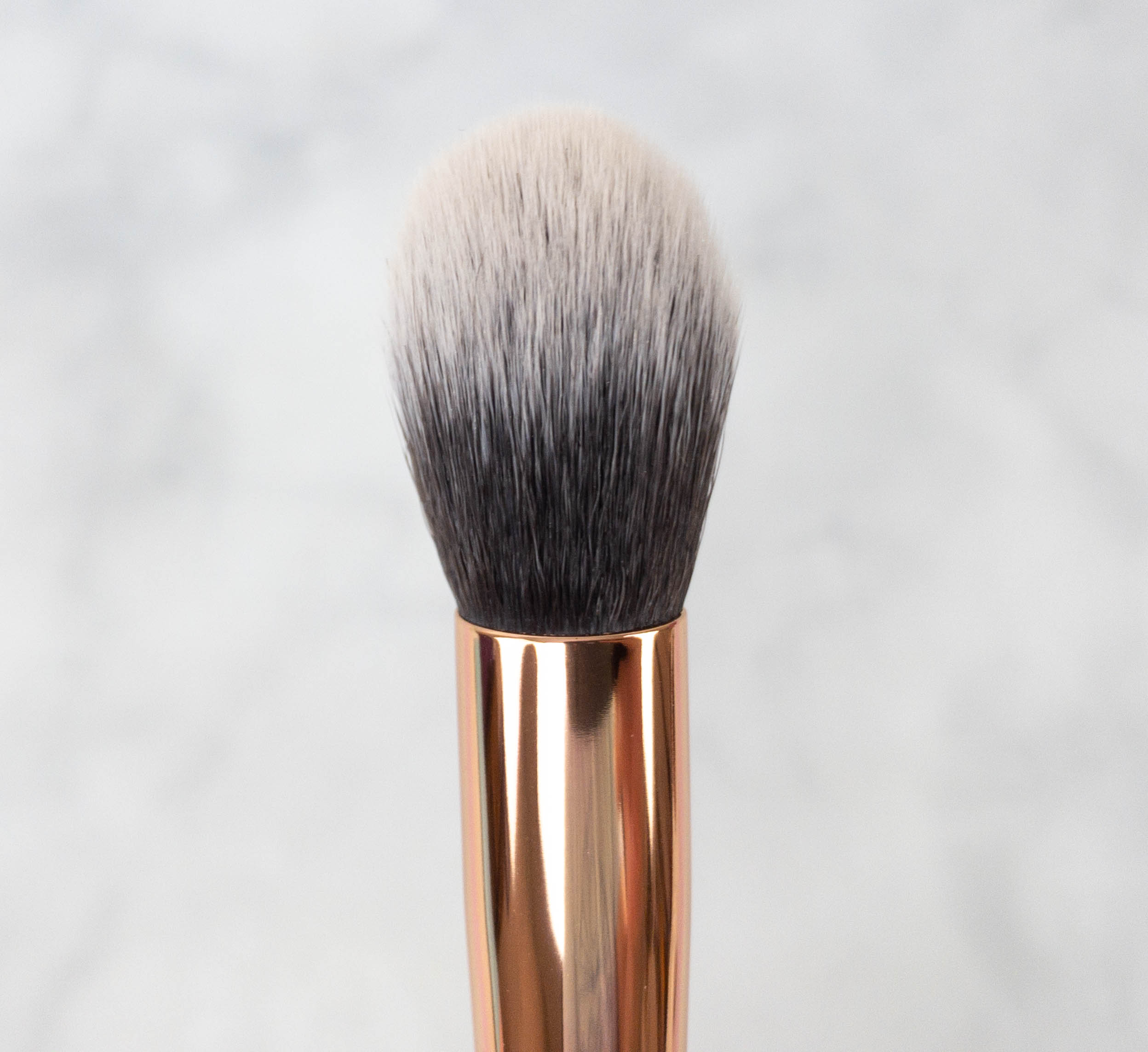 I like using this to bronze or contour my face with powder but it also works well with cream products.
LiveGlam Brush Club sends an array of high-quality brushes every month! This month's featured brushes are not an exception. There are blending brushes and contour brushes, as well as makeup brushes that make sure my brows are always on fleek. My favorite is probably the dual ended brush because it's something I can use for my everyday routine. Even when I don't have a full face of makeup on, maintaining the brows is a must and this brush makes it easy for me. This subscription is a great way to get new brushes without breaking the bank. It's useful for makeup enthusiasts, professionals and newbies alike!
What do you think of this month's Brush Club?