Lady Falcon Coffee Club specialty coffee and tea subscription has an exclusive coupon for Hello Subscription readers!
Our coffee harnesses that spirit of originality, as we handcraft our coffee the old fashioned way and with our own unique style—in our own way, in our own day.
Get 10% off on your order, including subscriptions! Use the coupon code HELLO10 at checkout. One-time use per customer.        
Get 10% off at Lady Falcon Coffee Club!
Lady Falcon is an independent specialty coffee and tea company based in San Francisco. They offer 3 kinds of subscriptions: Fan-Club Coffee Subscription, which lets you choose your preferred coffee blend ($34.20 for a 2-pack, $57.60 for 2.5 lbs, or $79.20 for 5 lbs); Lady's Choice Coffee Subscription, which comes with a surprise coffee blend ($36 for a 2-pack, $72 for a 4-pack, $59.40 for 2.5 lbs, or $86.40 for 5 lbs); and Tea Subscription, with your choice of either loose-leaf or tea bags ($42.75 per shipment). The frequency of your shipment is also up to you (every 1, 2, 4, 6, or 8 weeks). See our Lady Falcon Coffee Club review to learn more!
About Lady Falcon: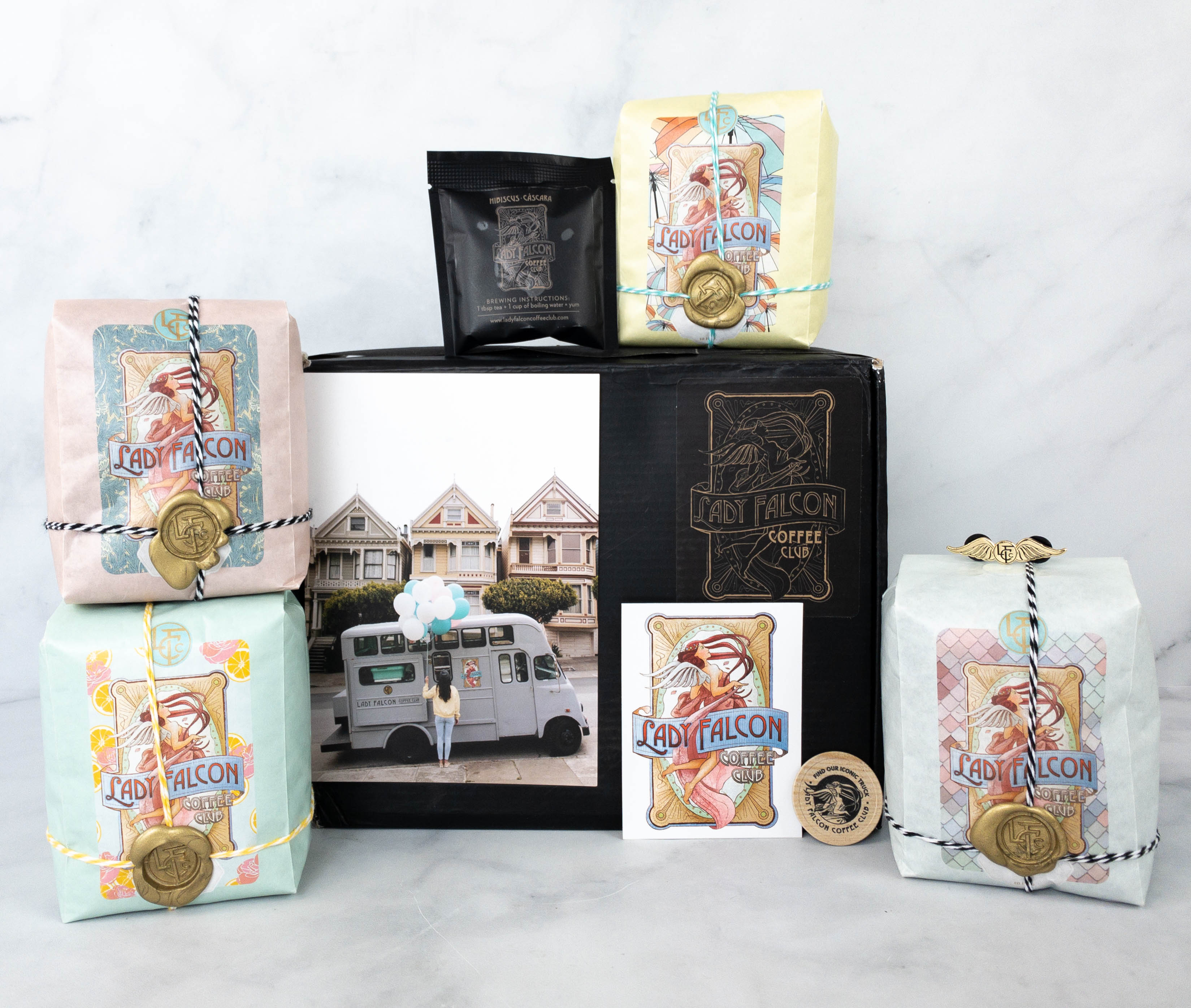 Lady roasted craft-roasted coffee and cáscara tea company hailing from San Francisco's untamed Ocean Beach. Find our iconic 1948 teal coffee truck in Alamo Square on weekends and order beans and teas online. We craft roast, with style.
What do you think of Lady Falcon?
Visit Lady Falcon Coffee Club to subscribe or find out more!