Lady Falcon is an independent specialty coffee and tea company based in San Francisco. They offer 3 kinds of subscriptions: Fan-Club Coffee Subscription, which lets you choose your preferred coffee blend ($34.20 for a 2-pack, $57.60 for 2.5 lbs, or $79.20 for 5 lbs); Lady's Choice Coffee Subscription, which comes with a surprise coffee blend ($36 for a 2-pack, $72 for a 4-pack, $59.40 for 2.5 lbs, or $86.40 for 5 lbs); and Tea Subscription, with your choice of either loose-leaf or tea bags ($42.75 per shipment). The frequency of your shipment is also up to you (every 1, 2, 4, 6, or 8 weeks).
This is the review of a 4-pack Lady's Choice Coffee Subscription.
DEAL: Get 10% off on your order, including subscriptions! Use the coupon code HELLO10 at checkout. One-time use per customer.
The items came in a black box with a Lady Falcon Coffee Club sticker.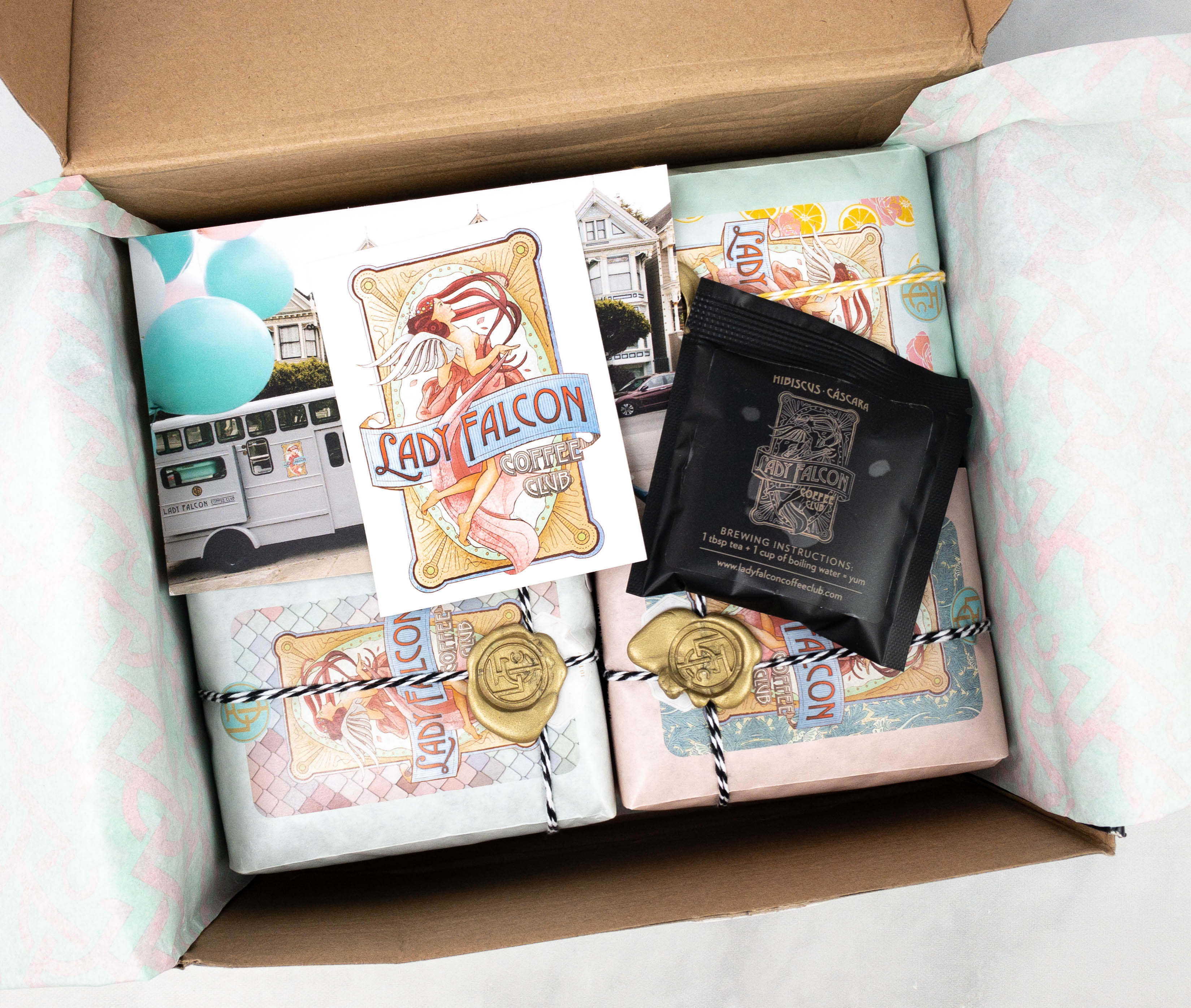 Everything came packaged in a really adorable fashion. We received four different coffees and some tea as well. Everything was so cute that it looked like a care package someone had put together just for us.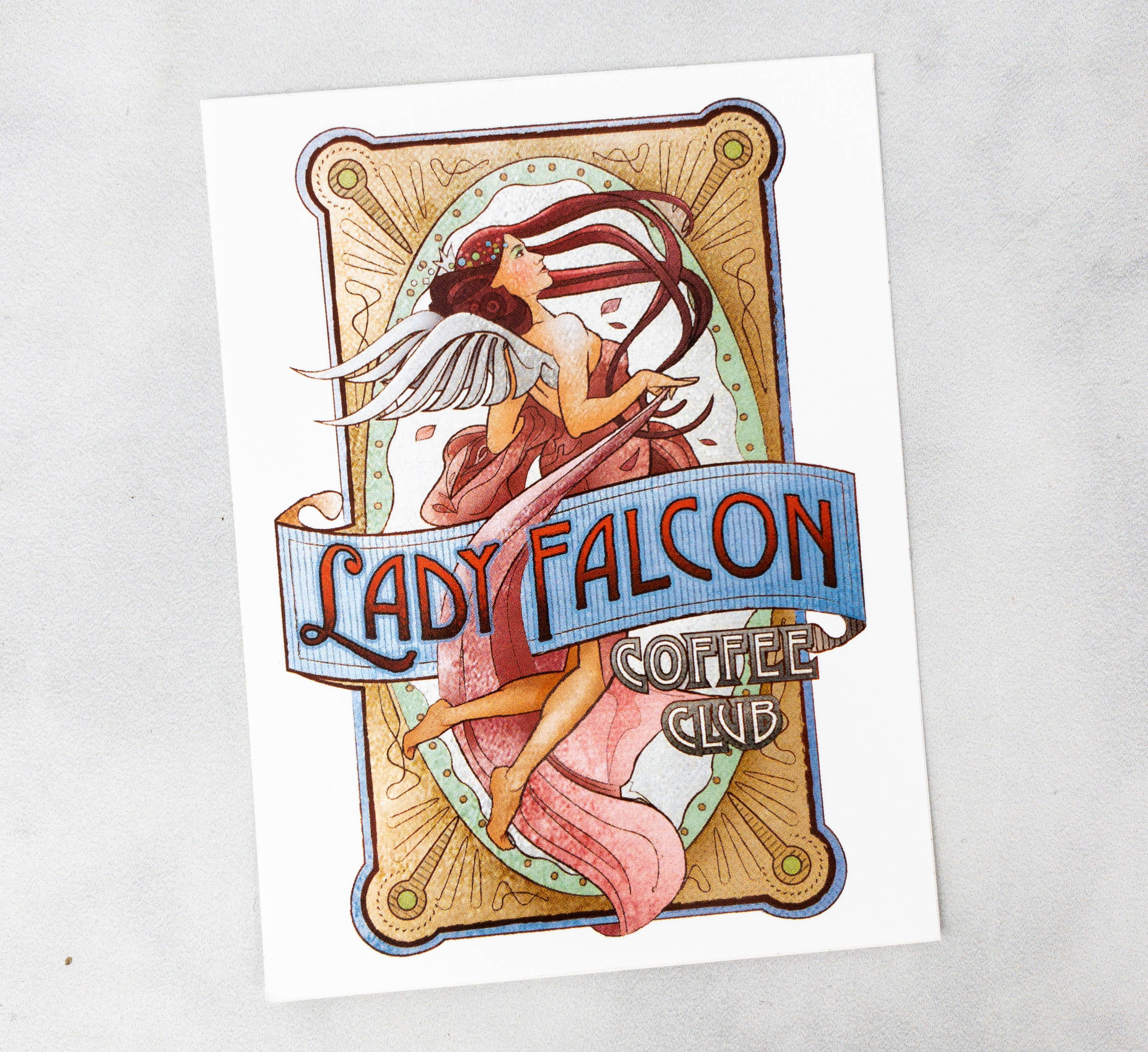 There's a Lady Falcon Coffee Club card included in the box. Their aesthetic has a nice early twentieth-century vintage feel to it.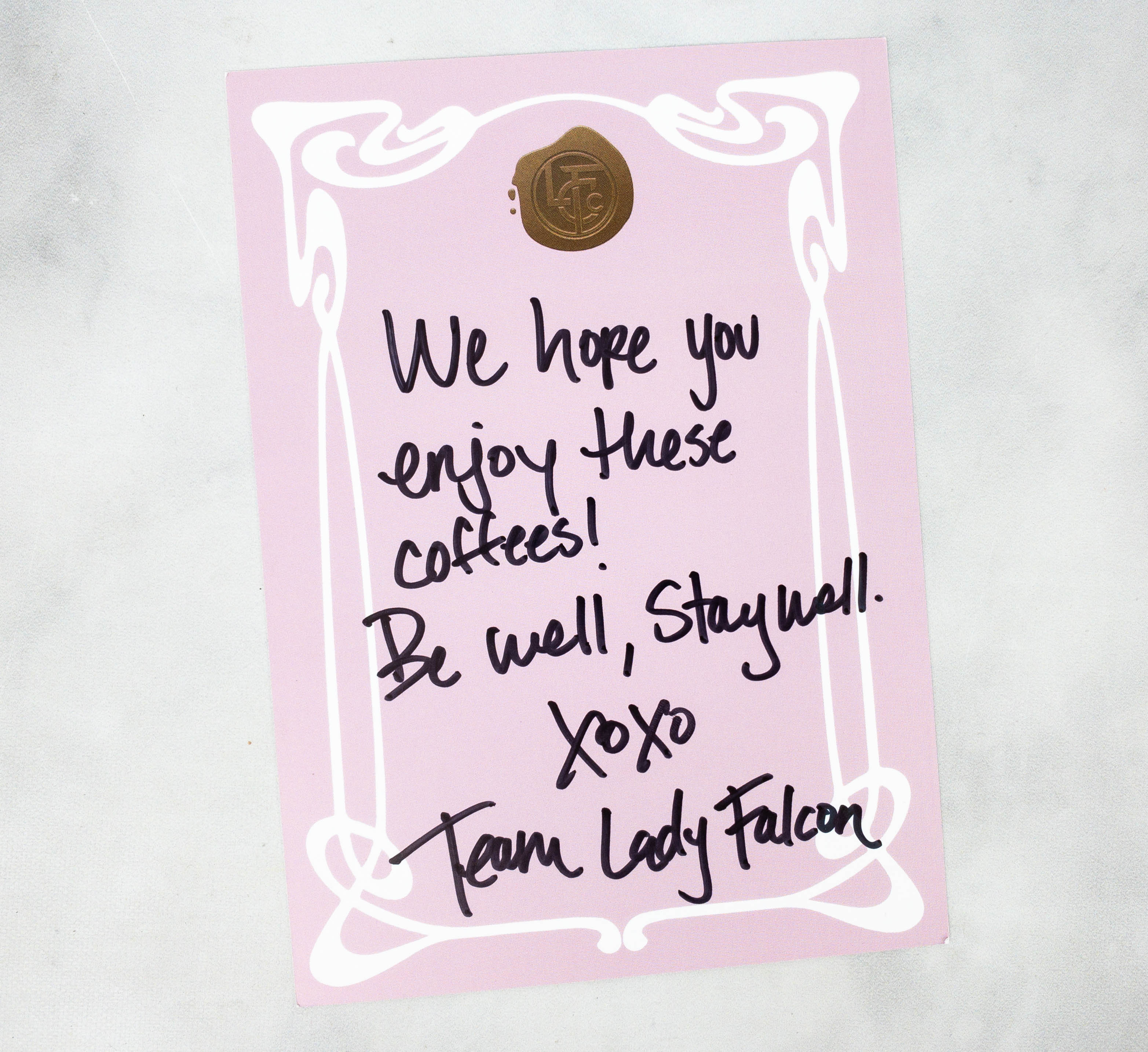 At the back is a personalized letter from the Lady Falcon team!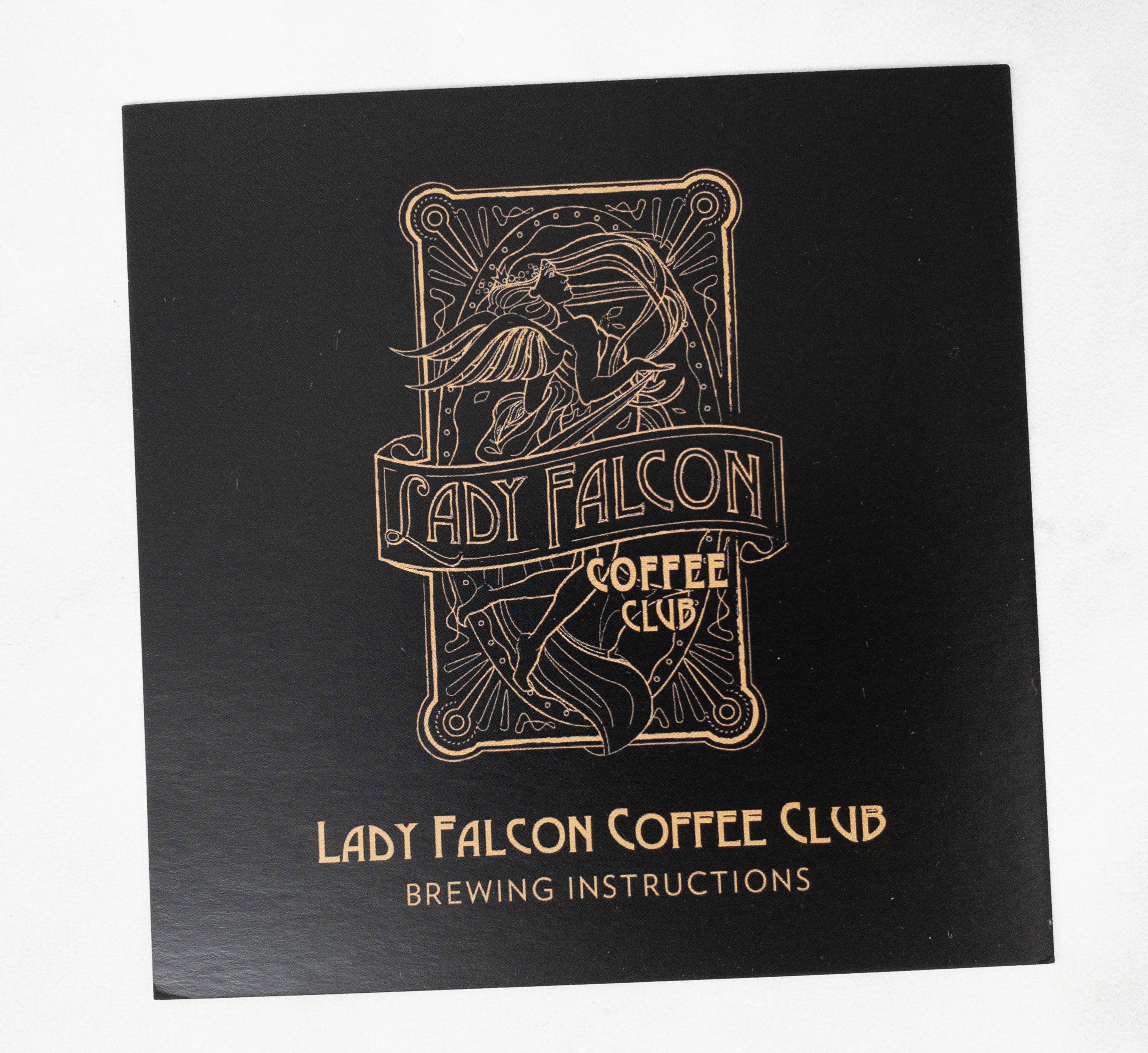 The next card contains coffee brewing instructions.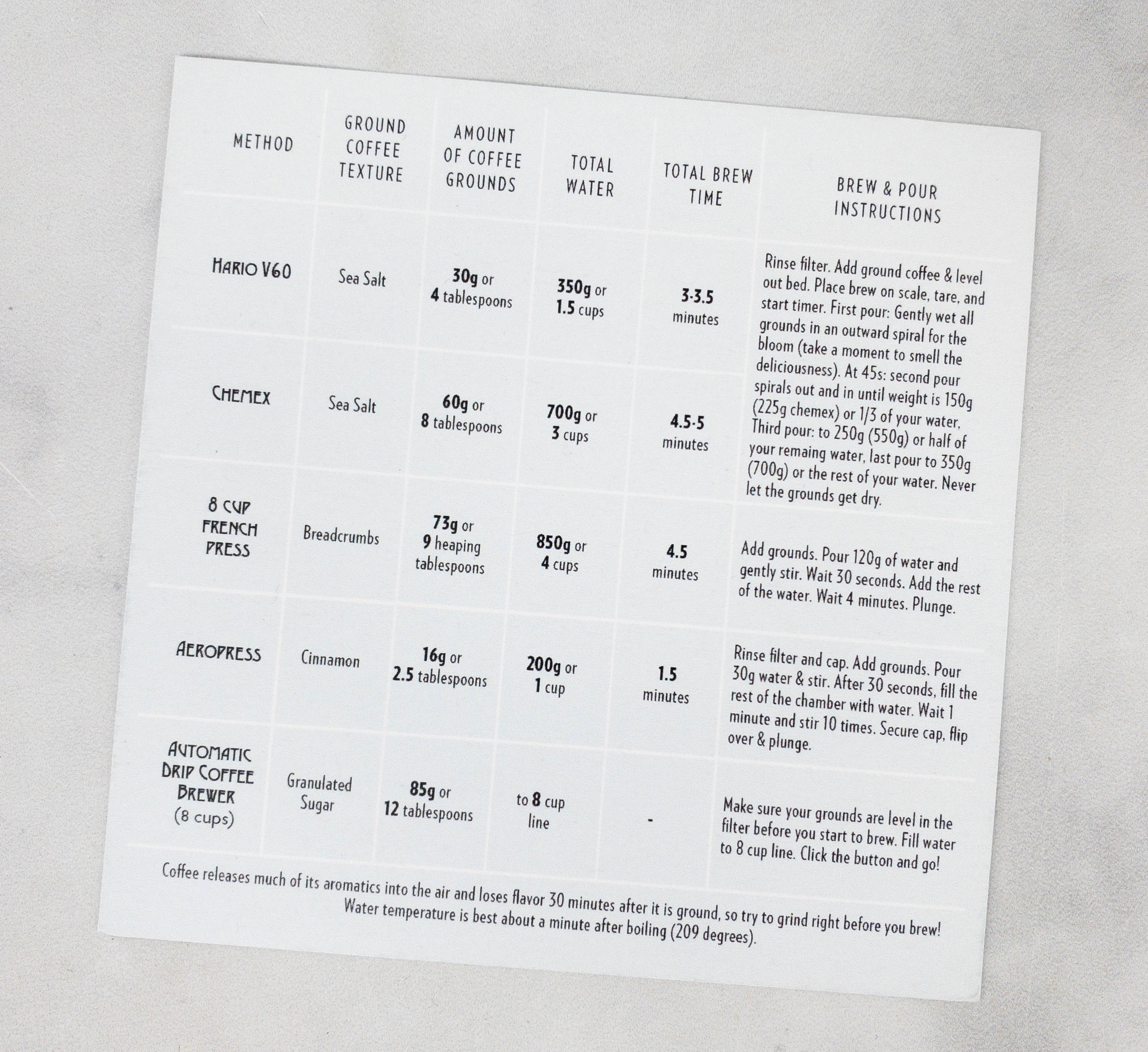 It listed the methods, ground coffee textures, amount, water measurement, brew time, and brew and pour instructions. I don't think I've ever seen a roaster provide instructions for so many different methods! This is really helpful for someone trying out a new technique.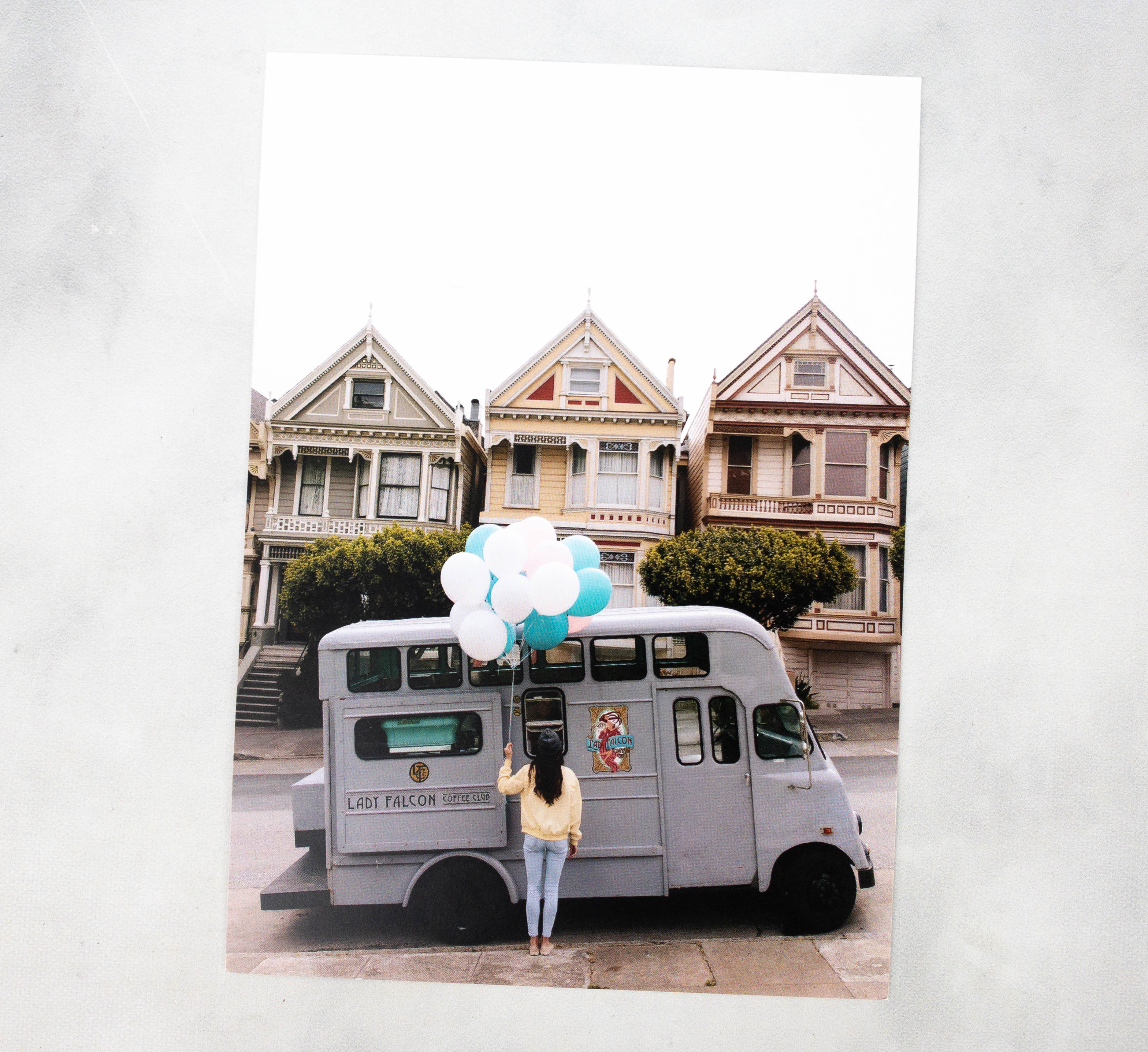 Another card has a beautiful photo that features the Lady Falcon vintage truck.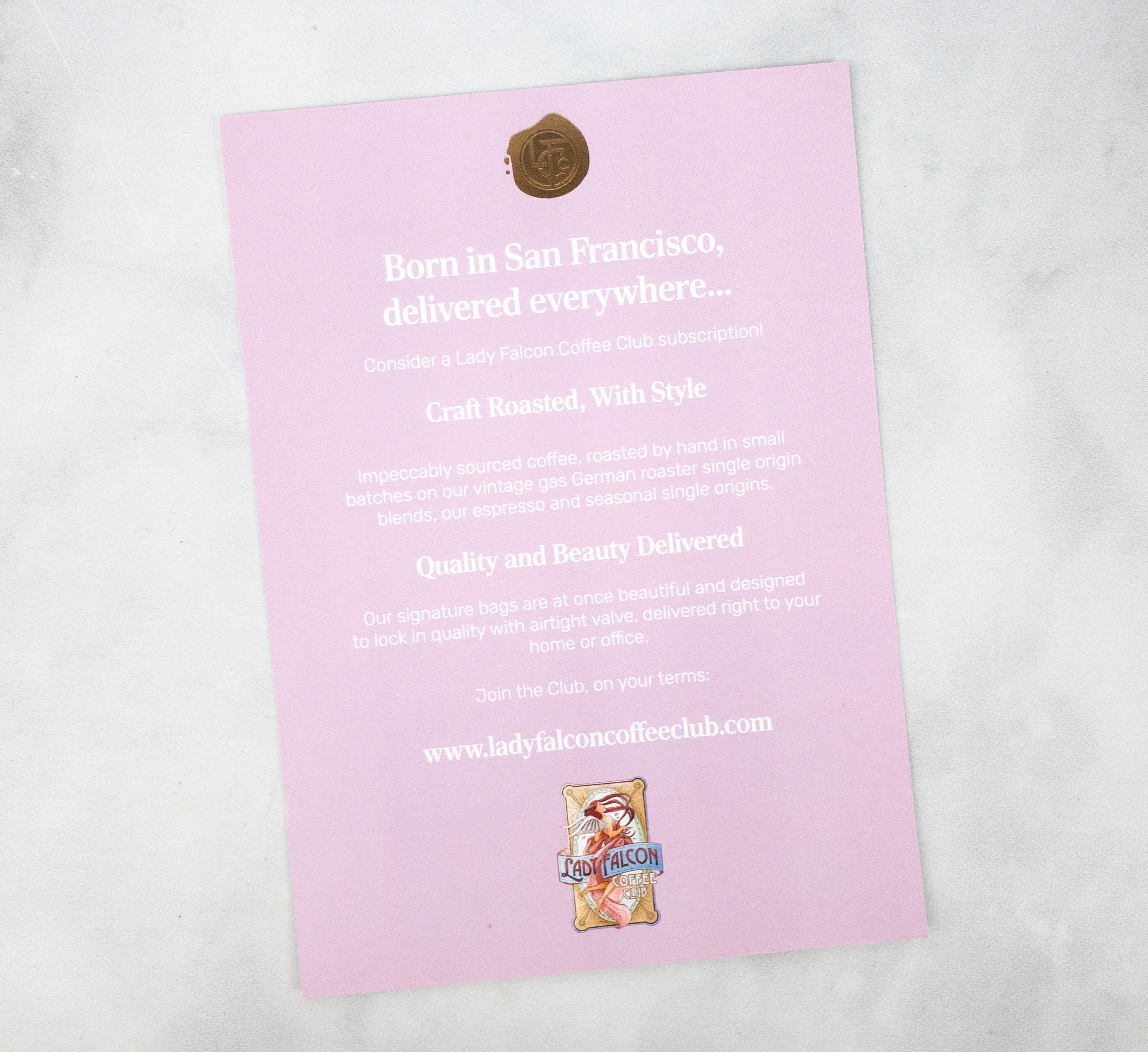 The back of the card has more information about the San Francisco-based company.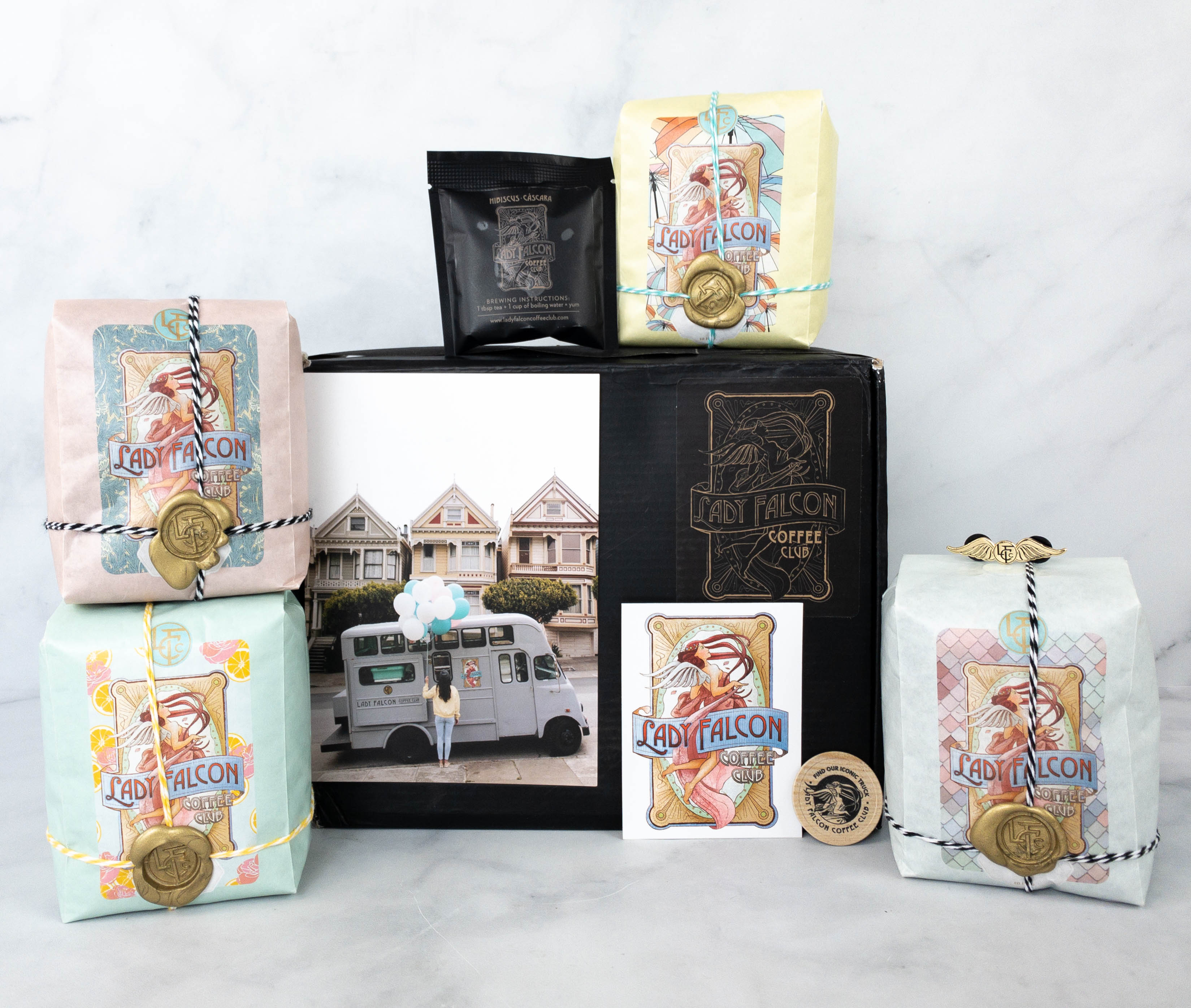 Everything in my box!
Coffee Token. Here's a bonus item, a token redeemable at the Lady Falcon truck.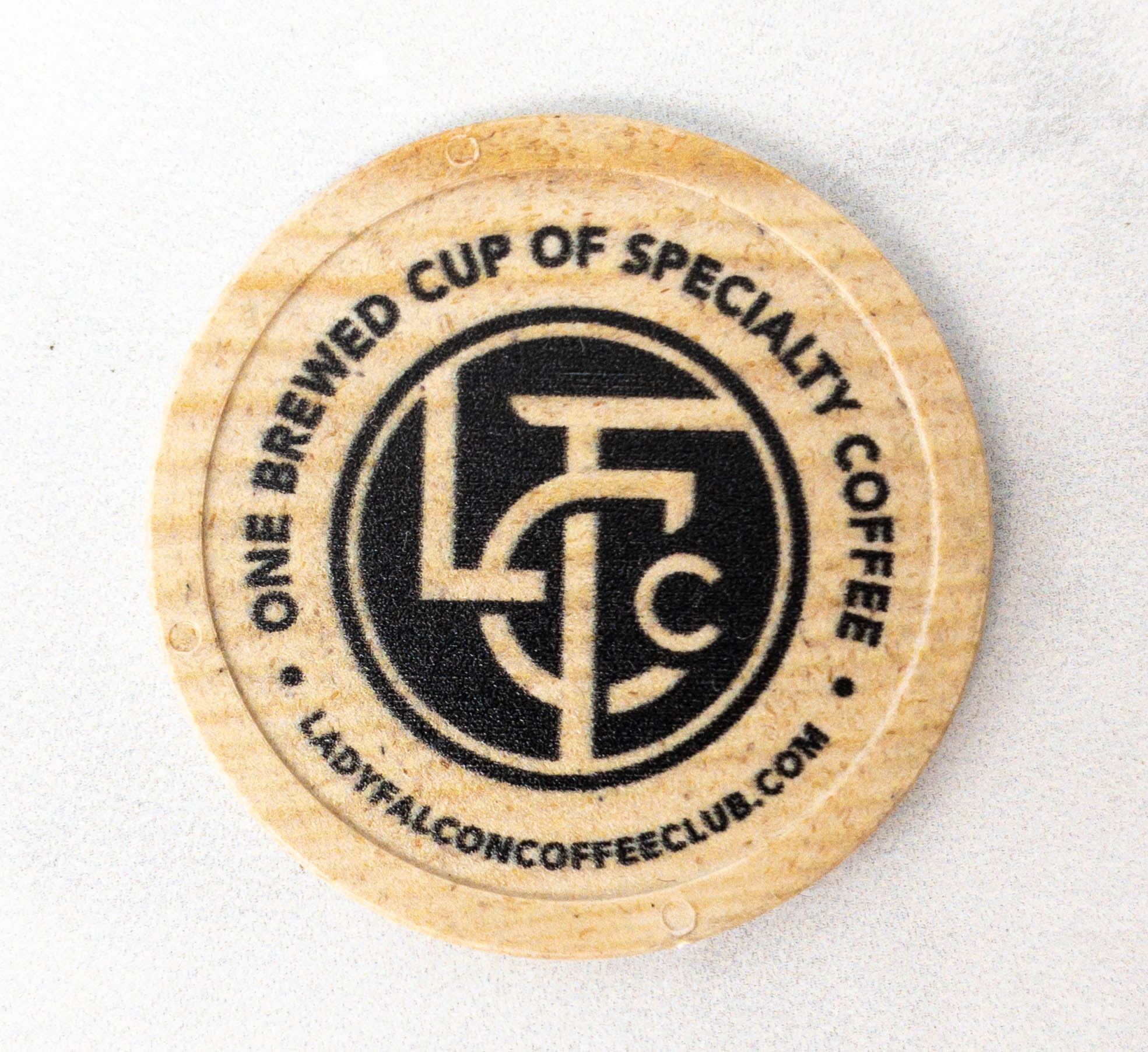 This will get you a free cup of coffee, should you find yourself in the neighborhood.
Pin. Another bonus item is a pin! It has an interesting design, featuring a pair of wings with the club's logo in the middle.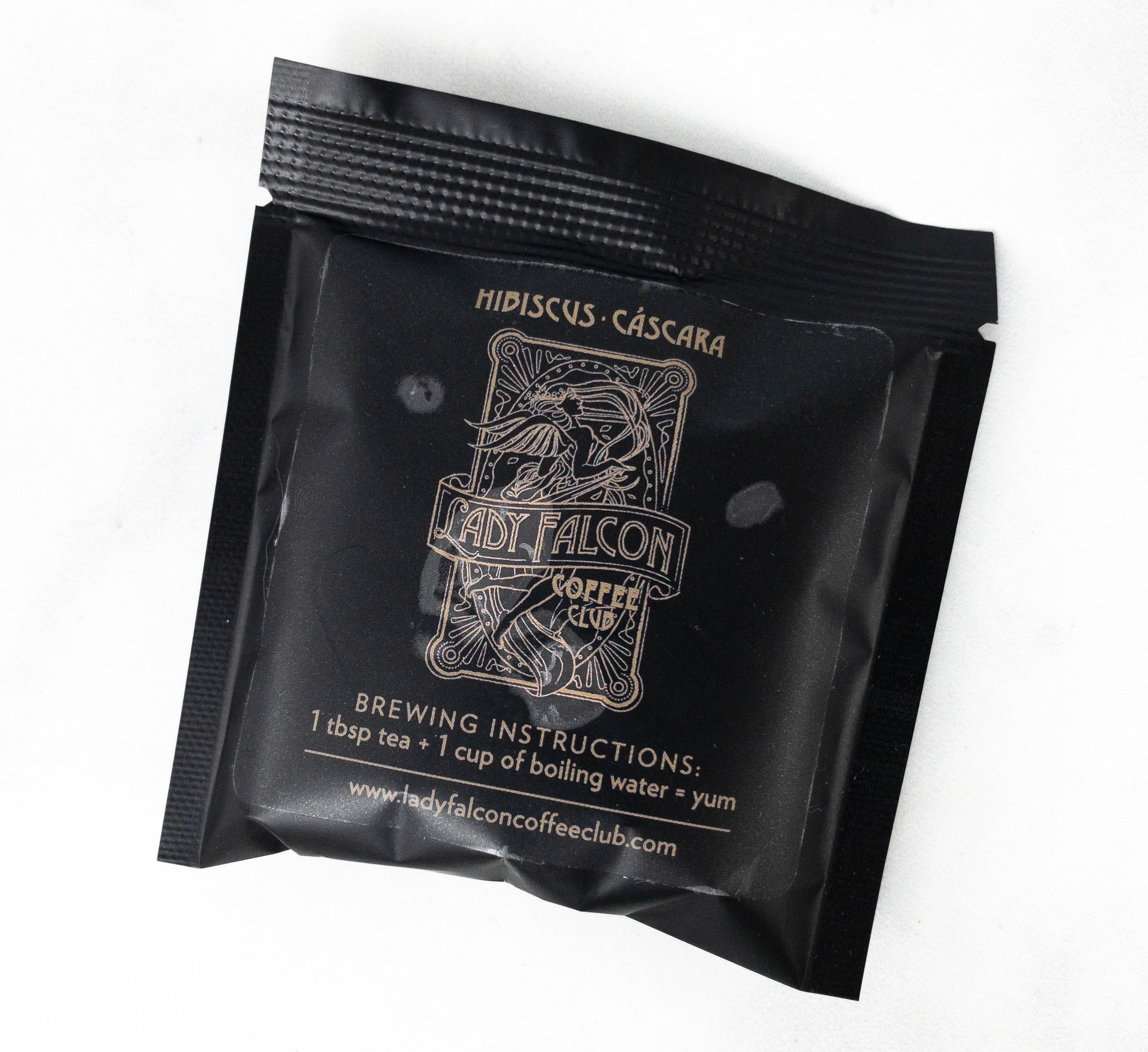 Hibiscus-Cáscara Tea.  This pack contains 2 tubes of hibiscus-cáscara tea made from the outer husk of a coffee cherry. Each serving is equivalent to 1/3 the amount of caffeine as a cup of coffee and packed with antioxidants that help repair cell damages.
This month's featured blends are Atta Girl, Epic, Stoked, and Stairwell 7! What a great gift for an art nouveau coffee lover!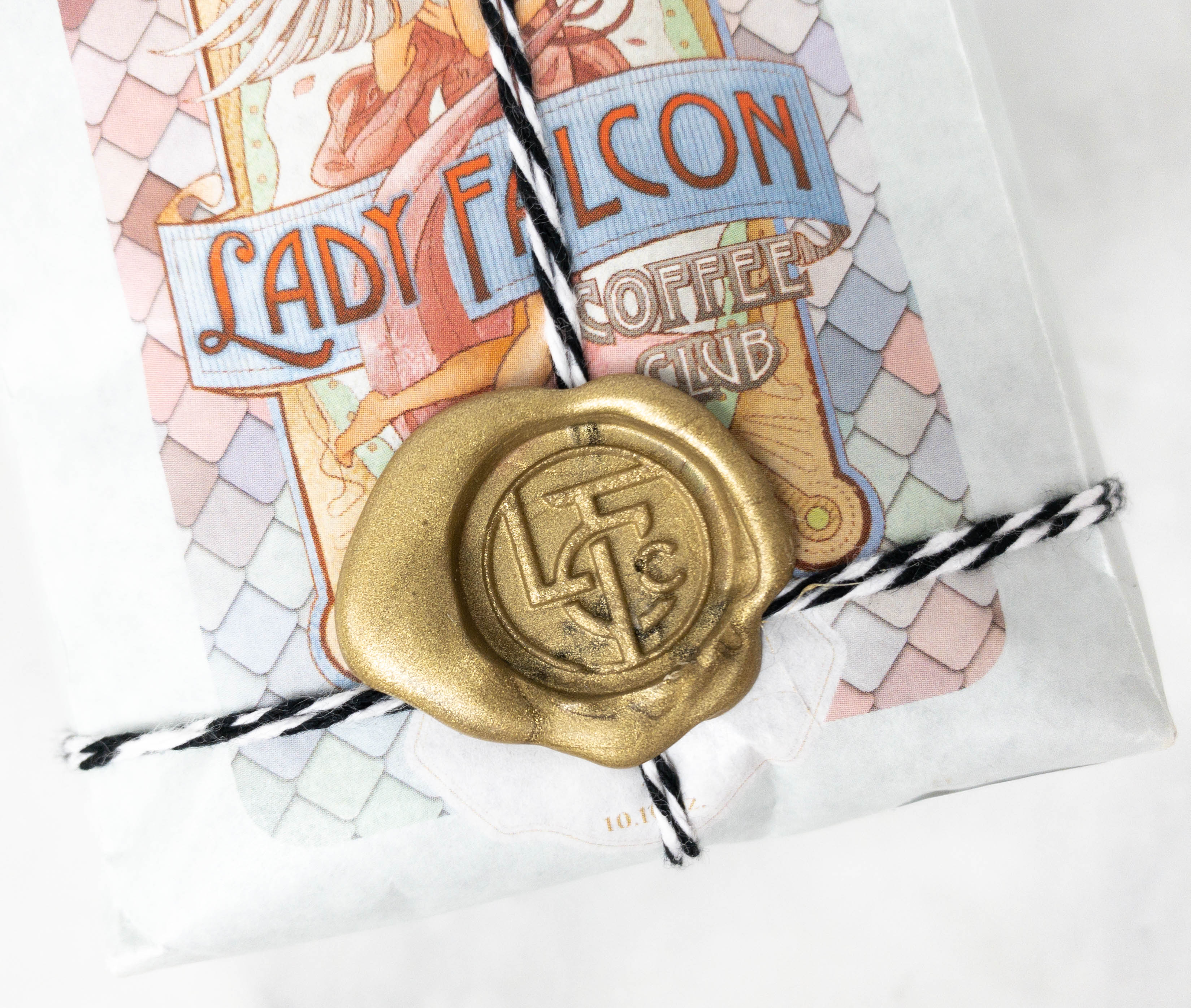 Each coffee comes in a pretty bag adorned with a string and a decorative wax seal.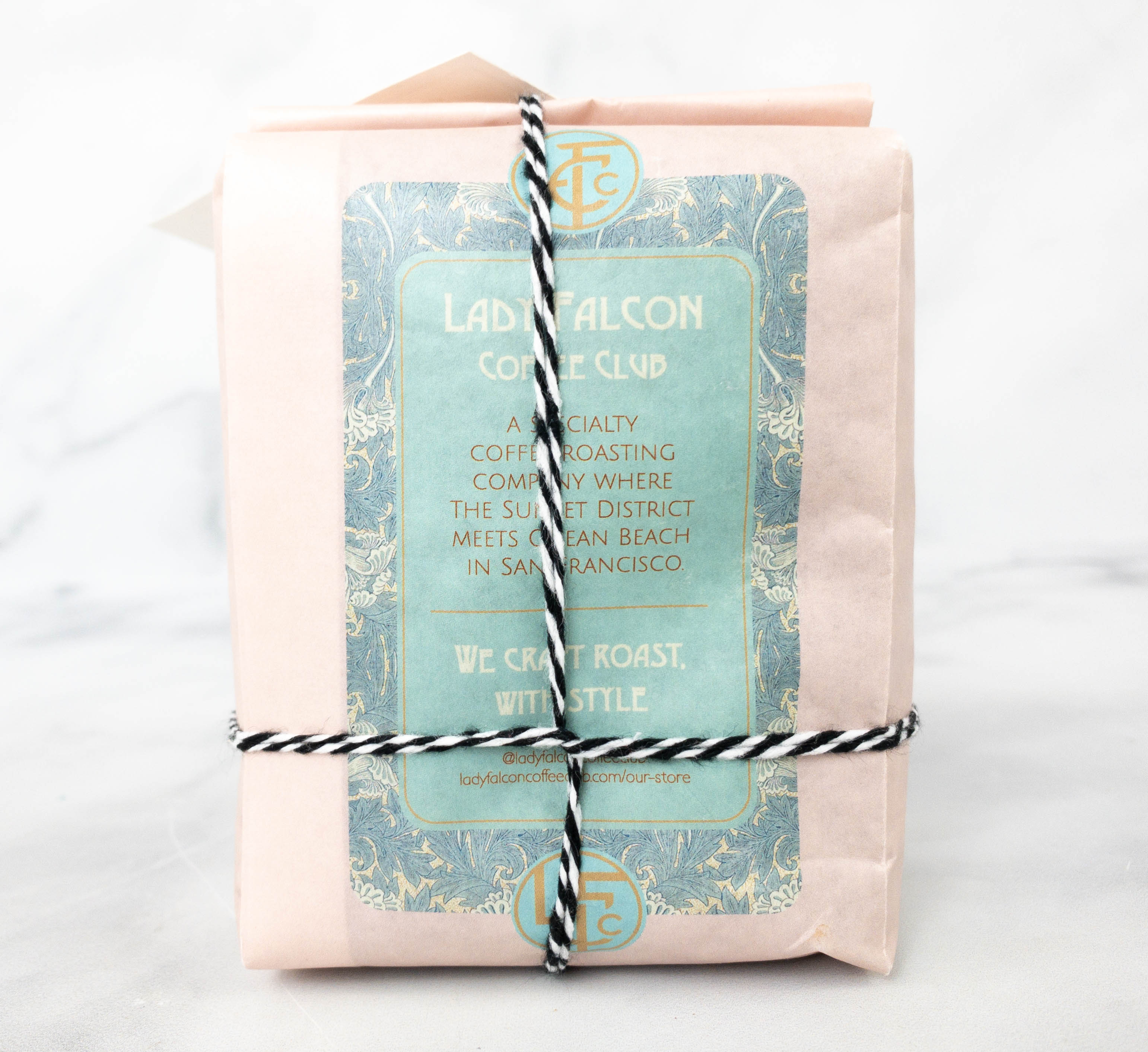 The coffee bags are compostable and they also have an air-tight valve that seals the fresh roast and locks out air.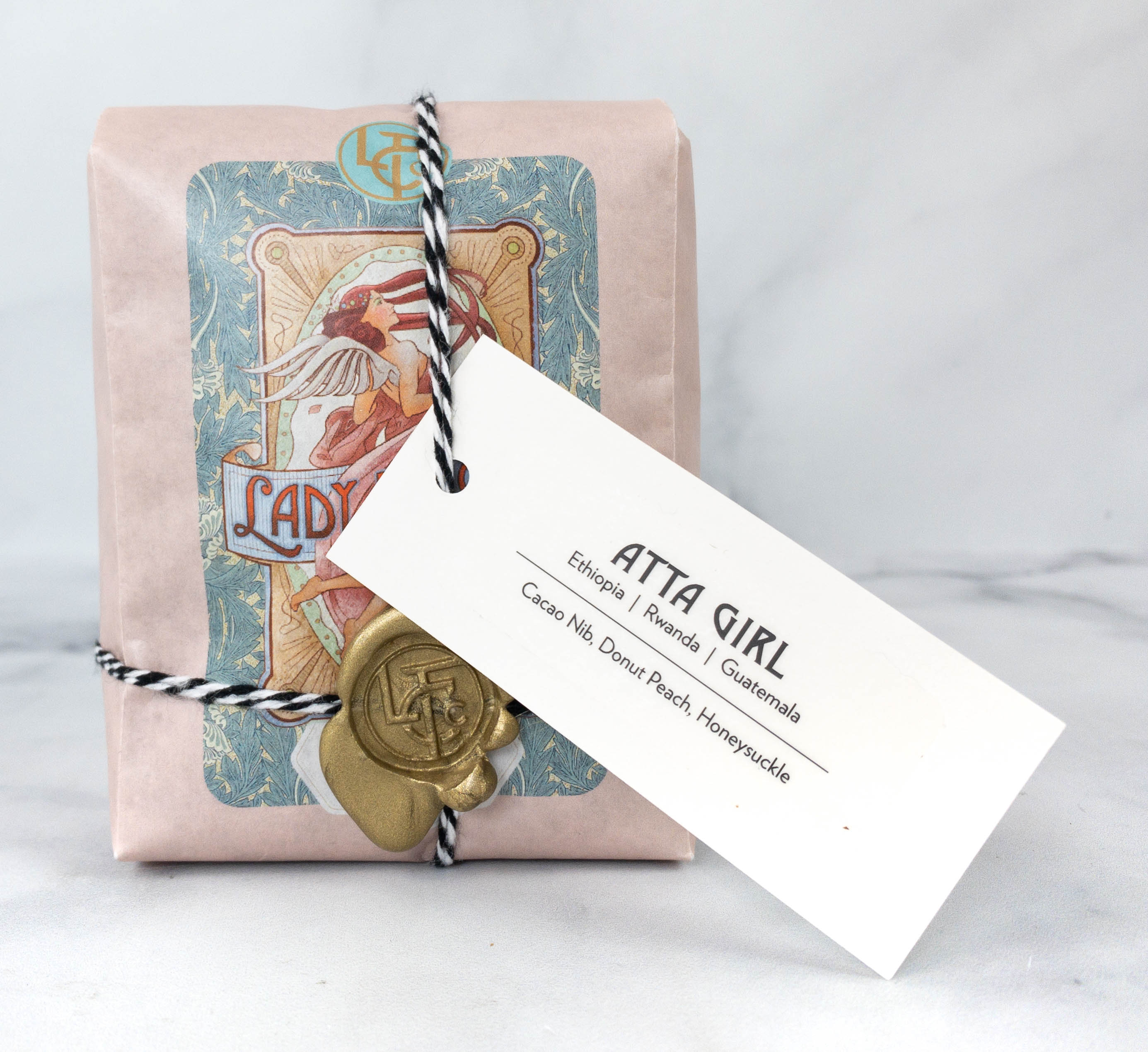 Atta Girl ($38) Atta Girl is said to be one of the club's most popular blends, and it was named after the founder's grandmother. The coffee has tasting notes of cacao nibs, donut peach, and honeysuckle.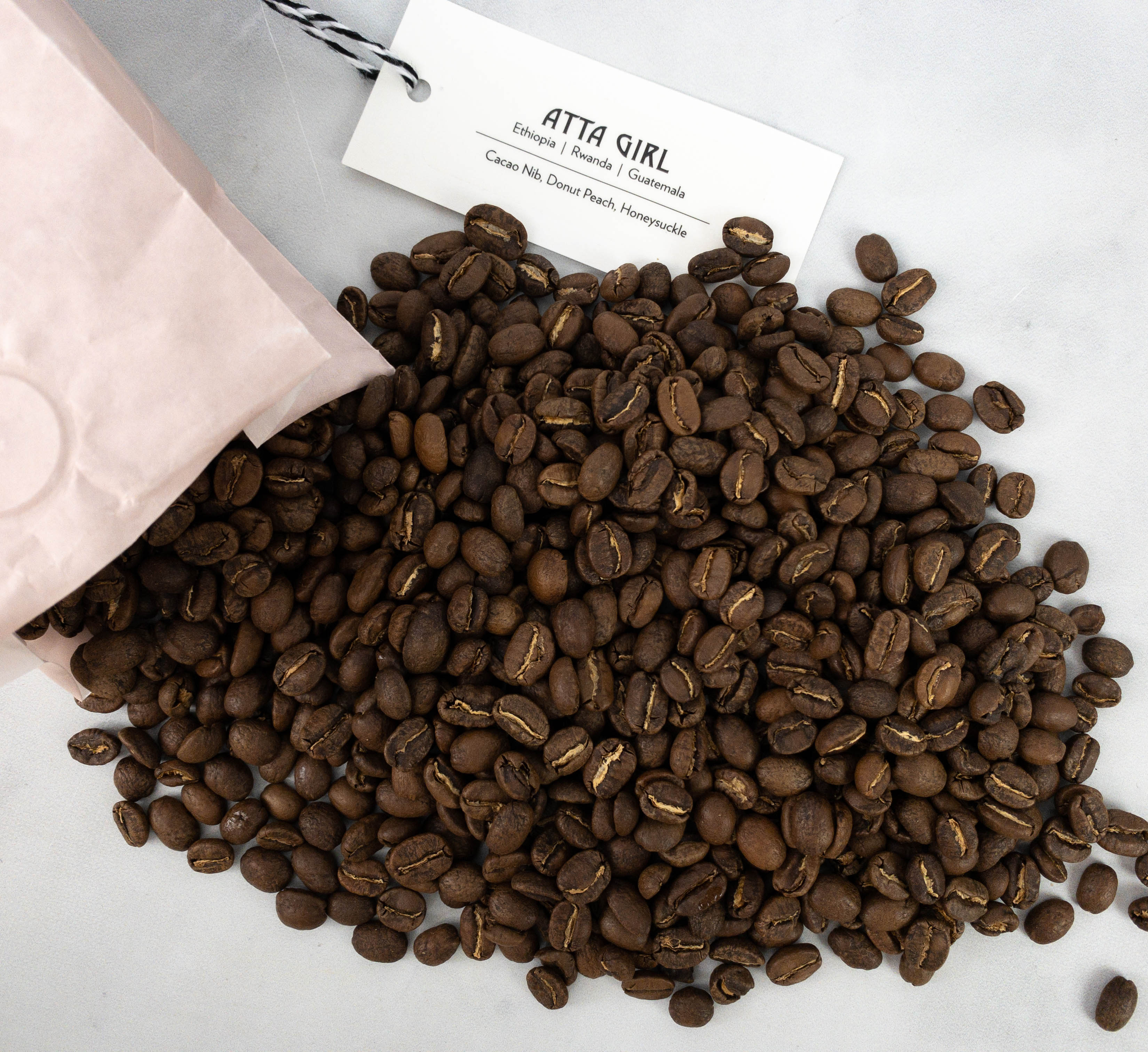 This is made with coffee beans from Ethiopia, Guatemala, and Rwanda.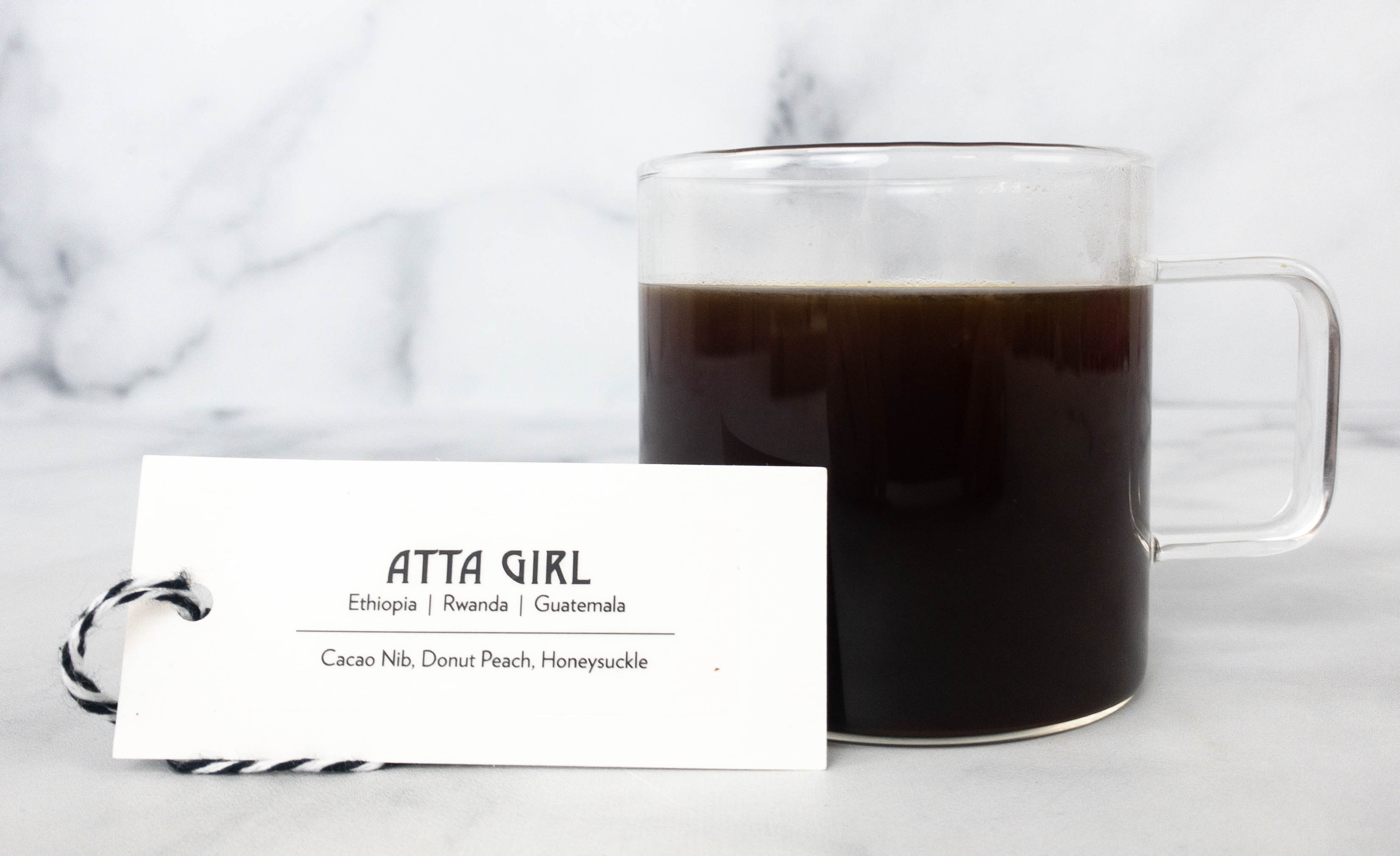 I brewed this in my Aeropress and it turned out great.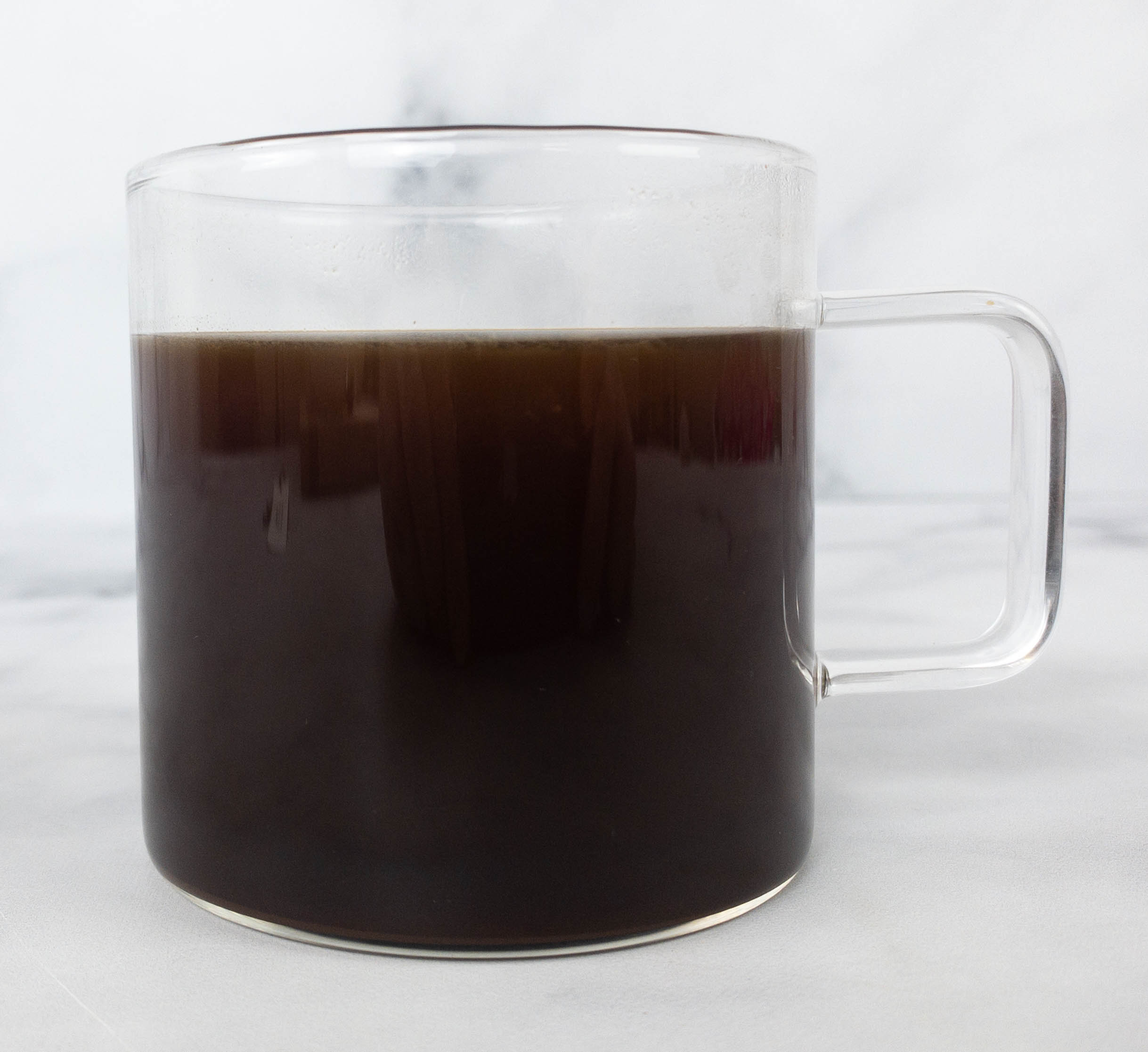 It has a chocolaty depth, with hints of stonefruit that naturally sweetened the blend.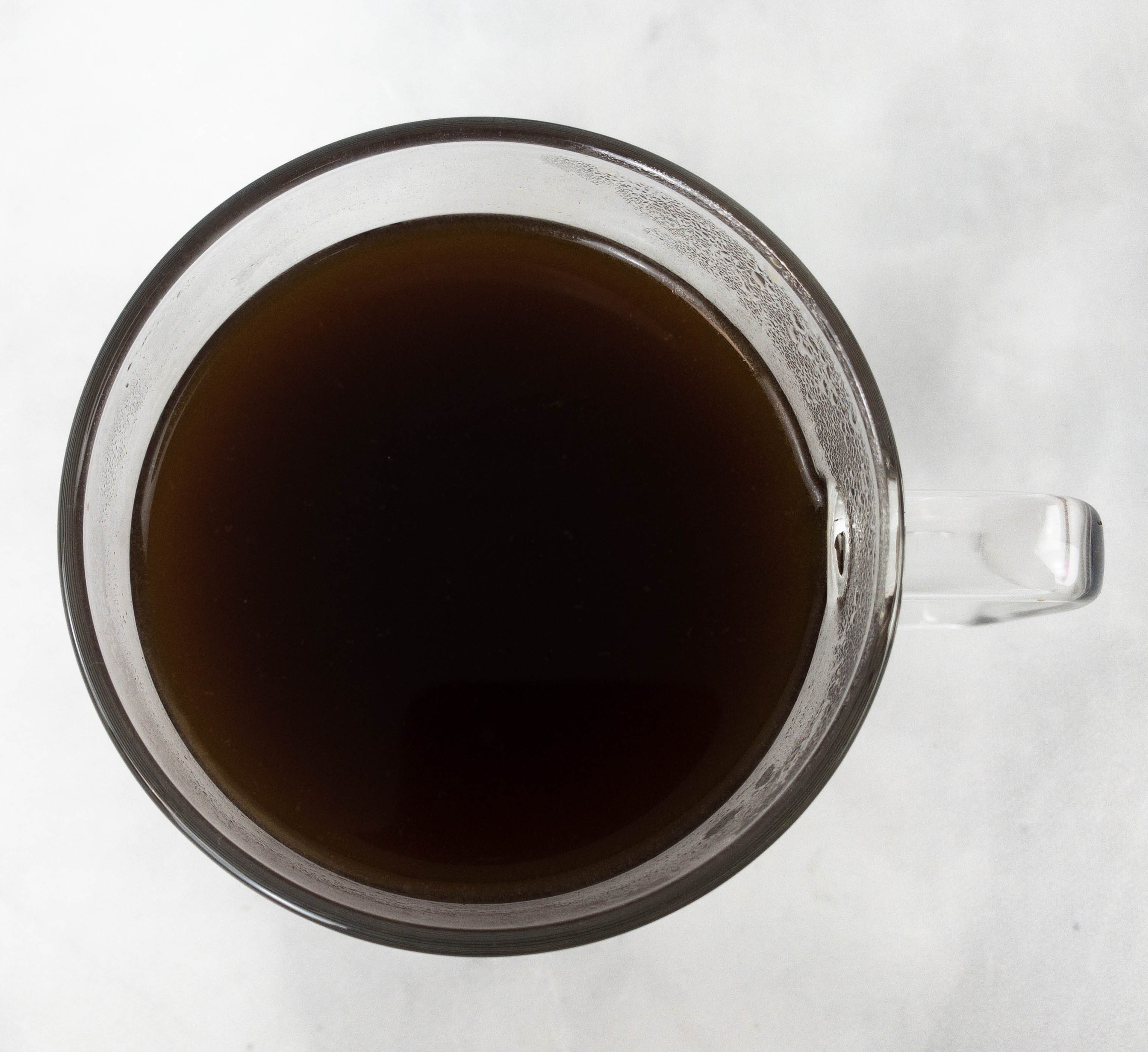 This is indeed a delicious and well-balanced cup, there's no wonder why Atta Girl is one of their most popular coffees!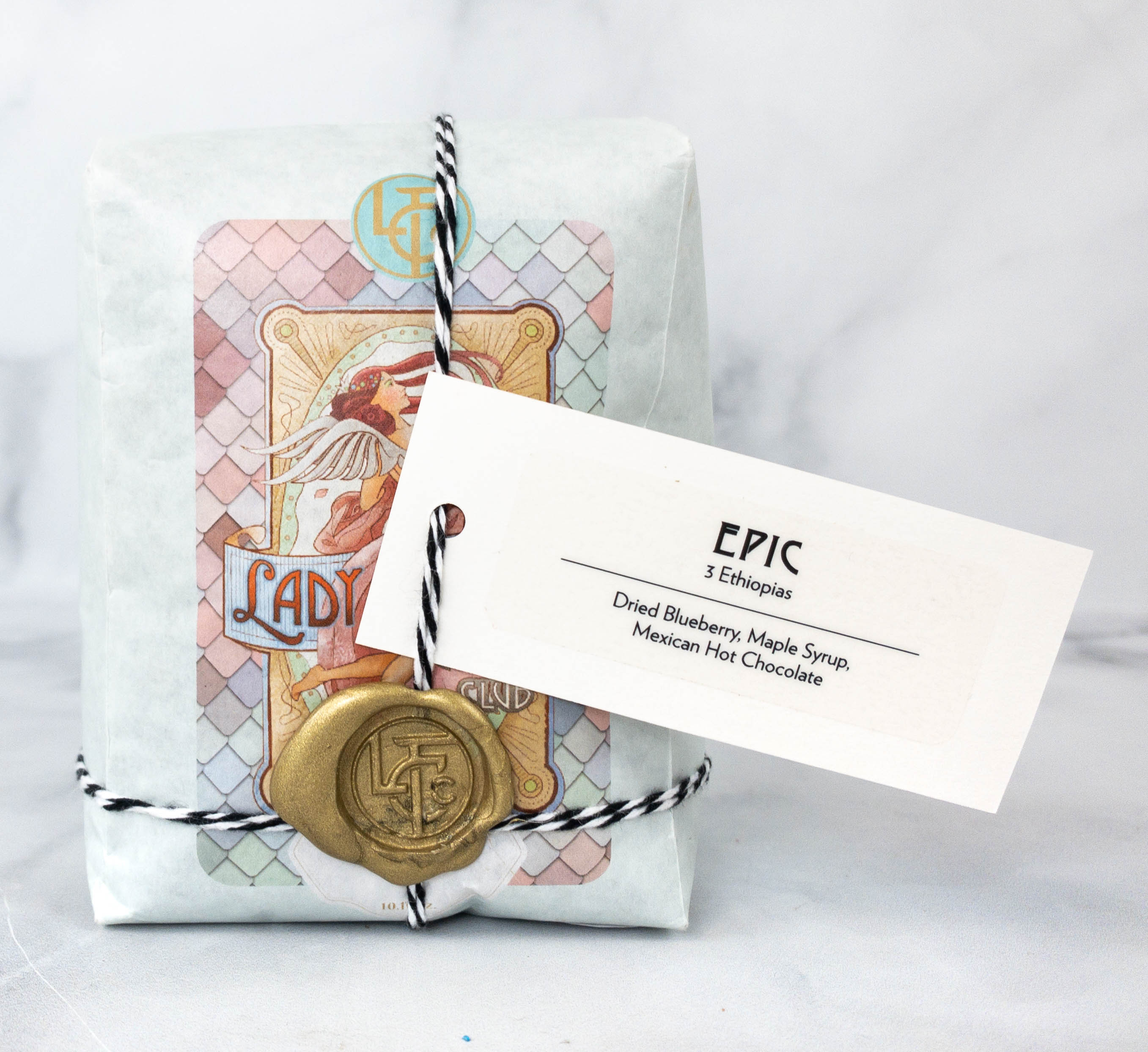 Epic ($42) Epic brings together three Ethiopian coffees, with components roasted separately to produce strong flavors in a single cup.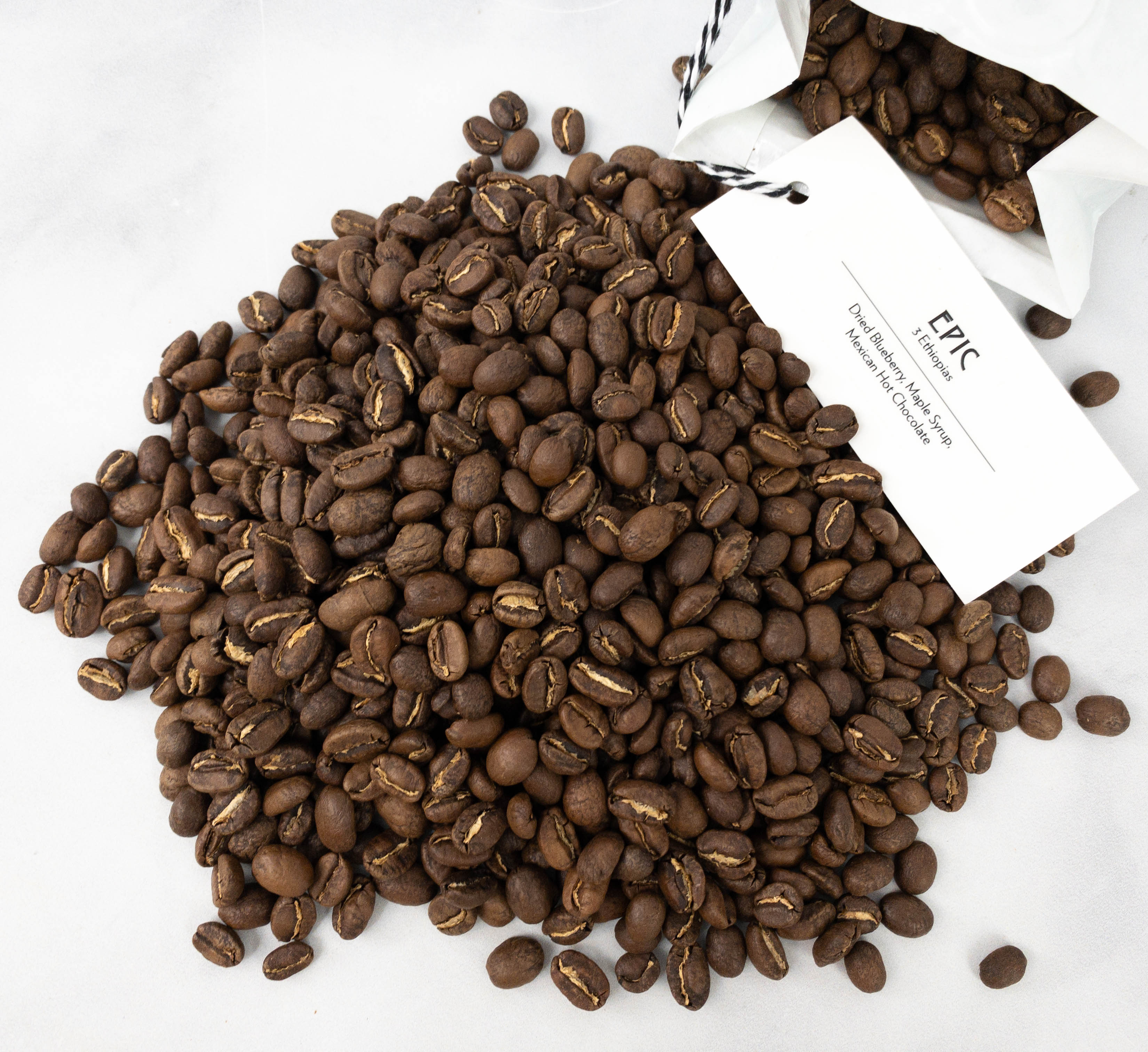 These beans are so fresh and the aroma is so addicting!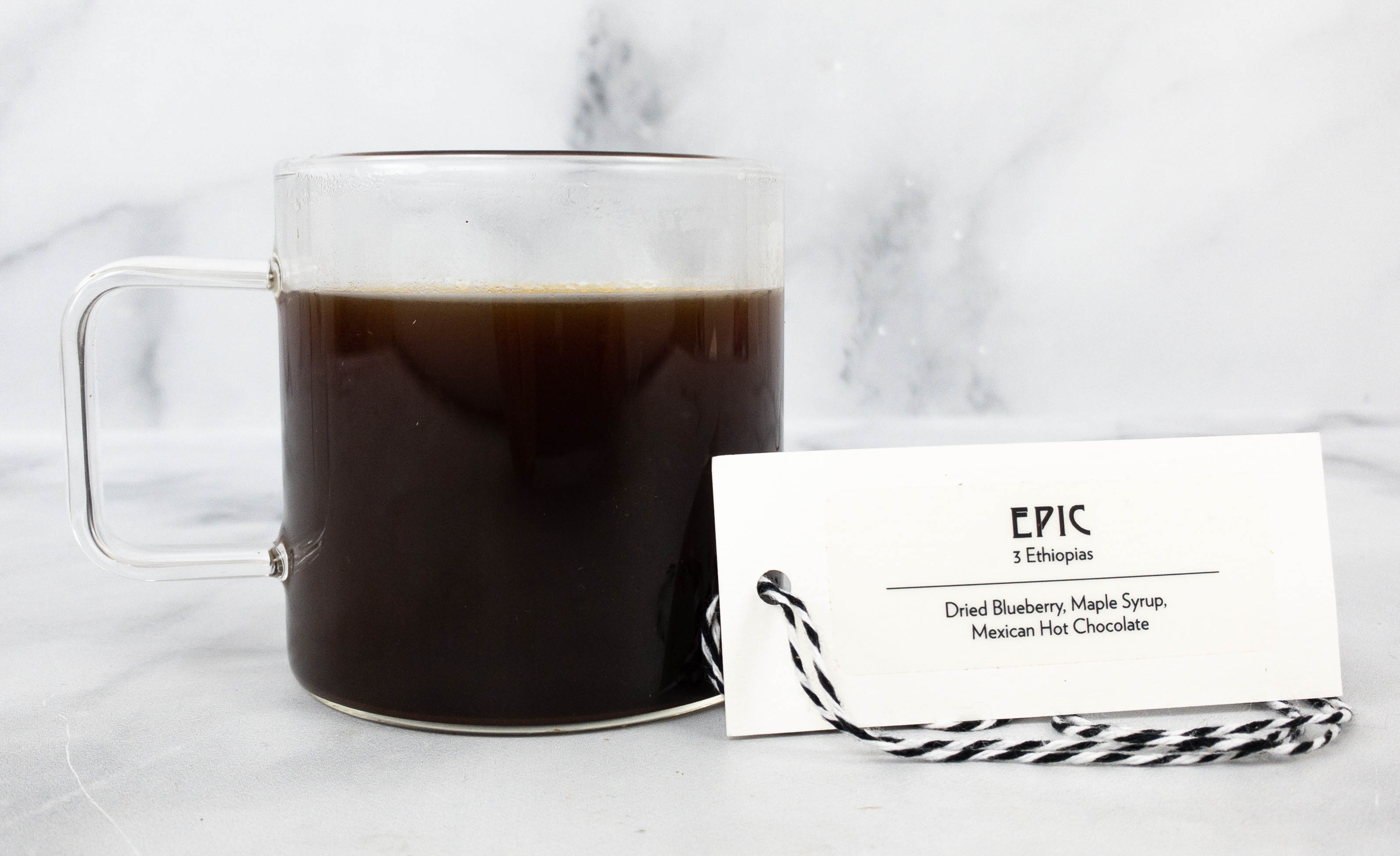 I like this coffee's rich mouthfeel!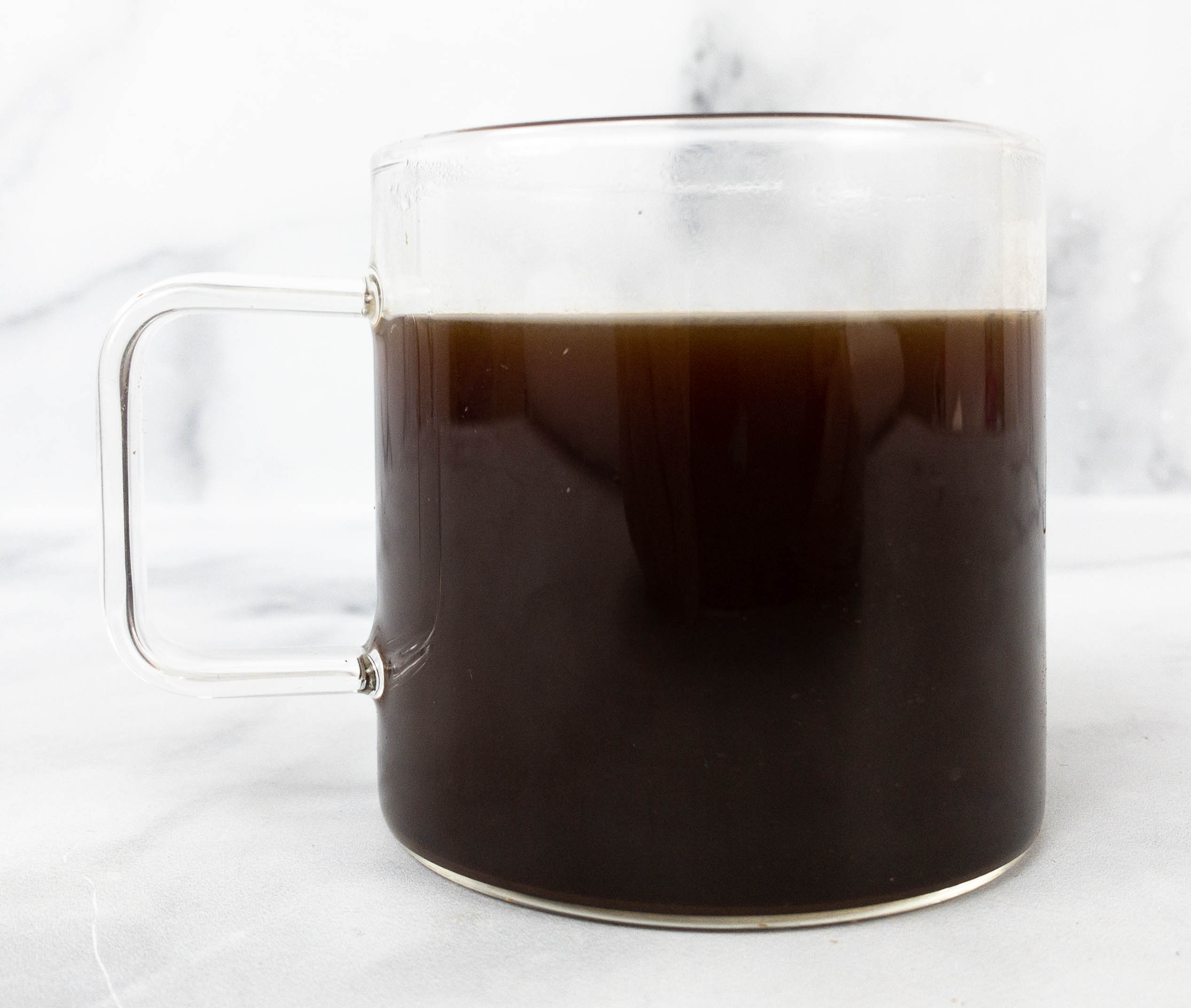 It has tasting notes of dried blueberry, maple syrup, and Mexican hot chocolate. I liked the balancing of flavors in this blend. The fruity notes added a distinctiveness without sacrificing the overall drinkability of the blend.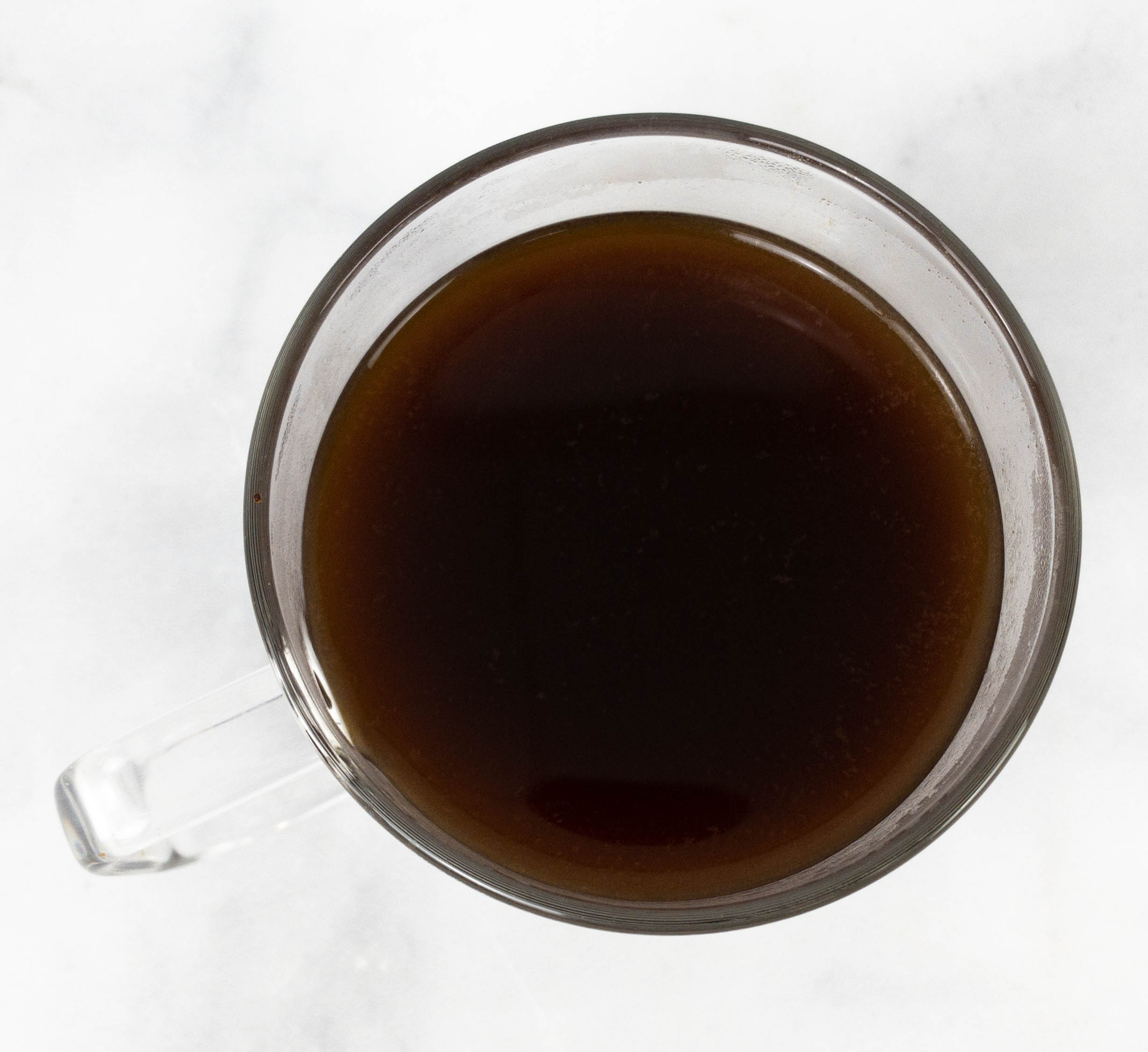 This particular cup deserves to be called Epic! The flavors are noticeable in every sip but they didn't overpower each other.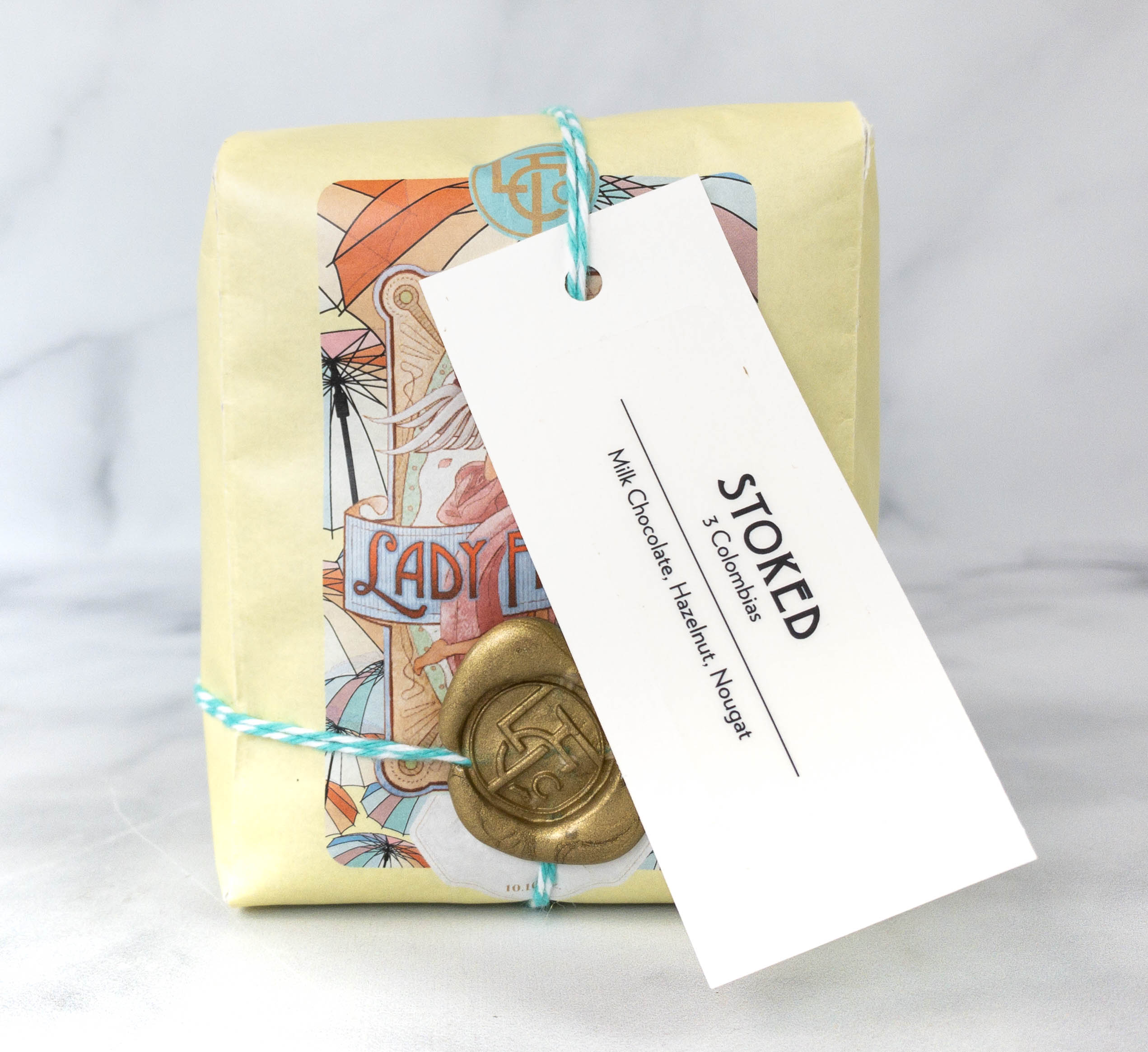 Stoked ($42) Next up is Stoked, made with 3 Colombian coffees which captivated my tastebuds with their depth of flavor!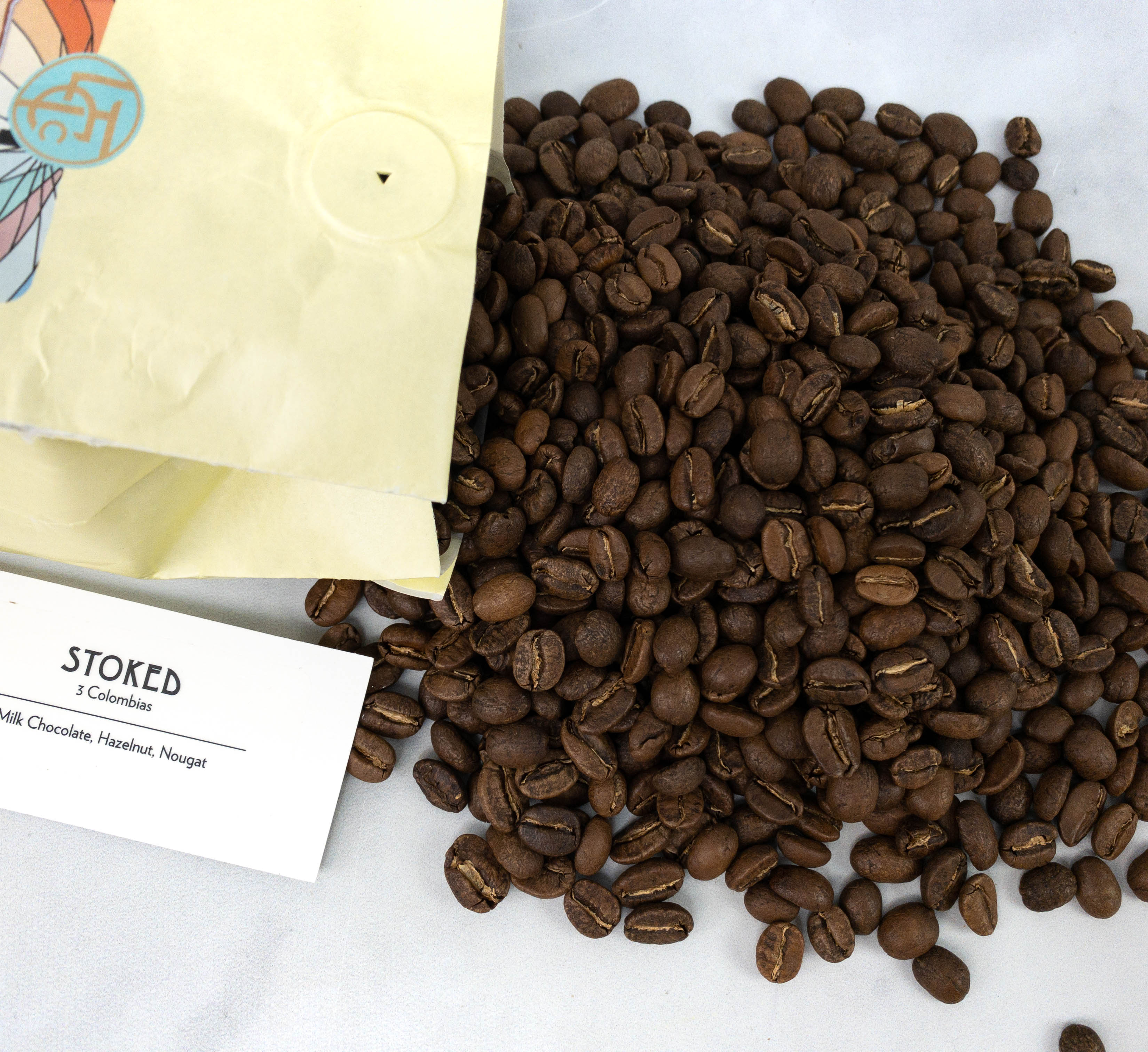 Tasting notes include milk chocolate, hazelnut, and nougat.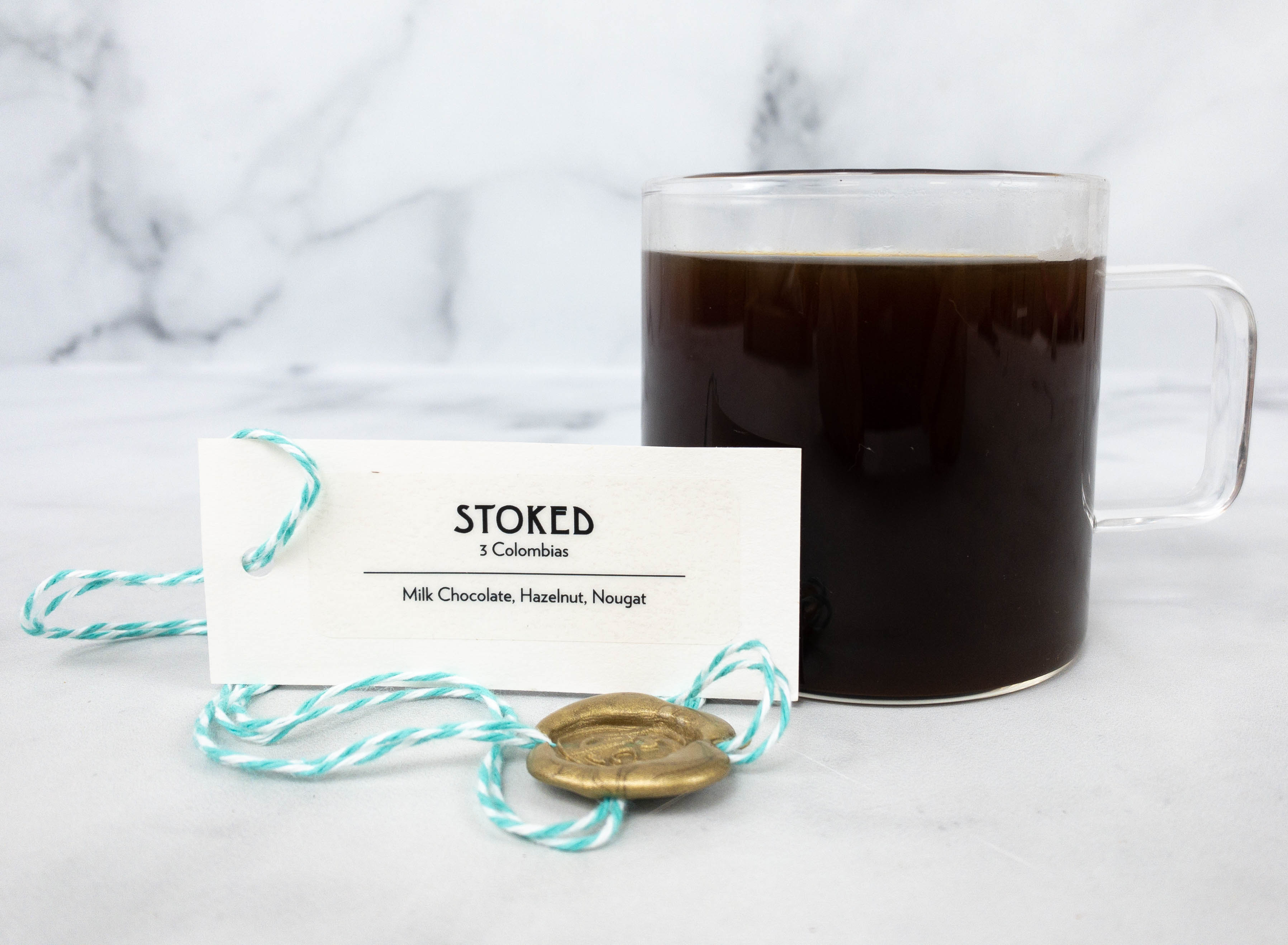 I like having this without cream, to fully enjoy its rich, natural flavors. It hits all the chocolatey, nutty, and smooth notes I expect to see in Colombian blend.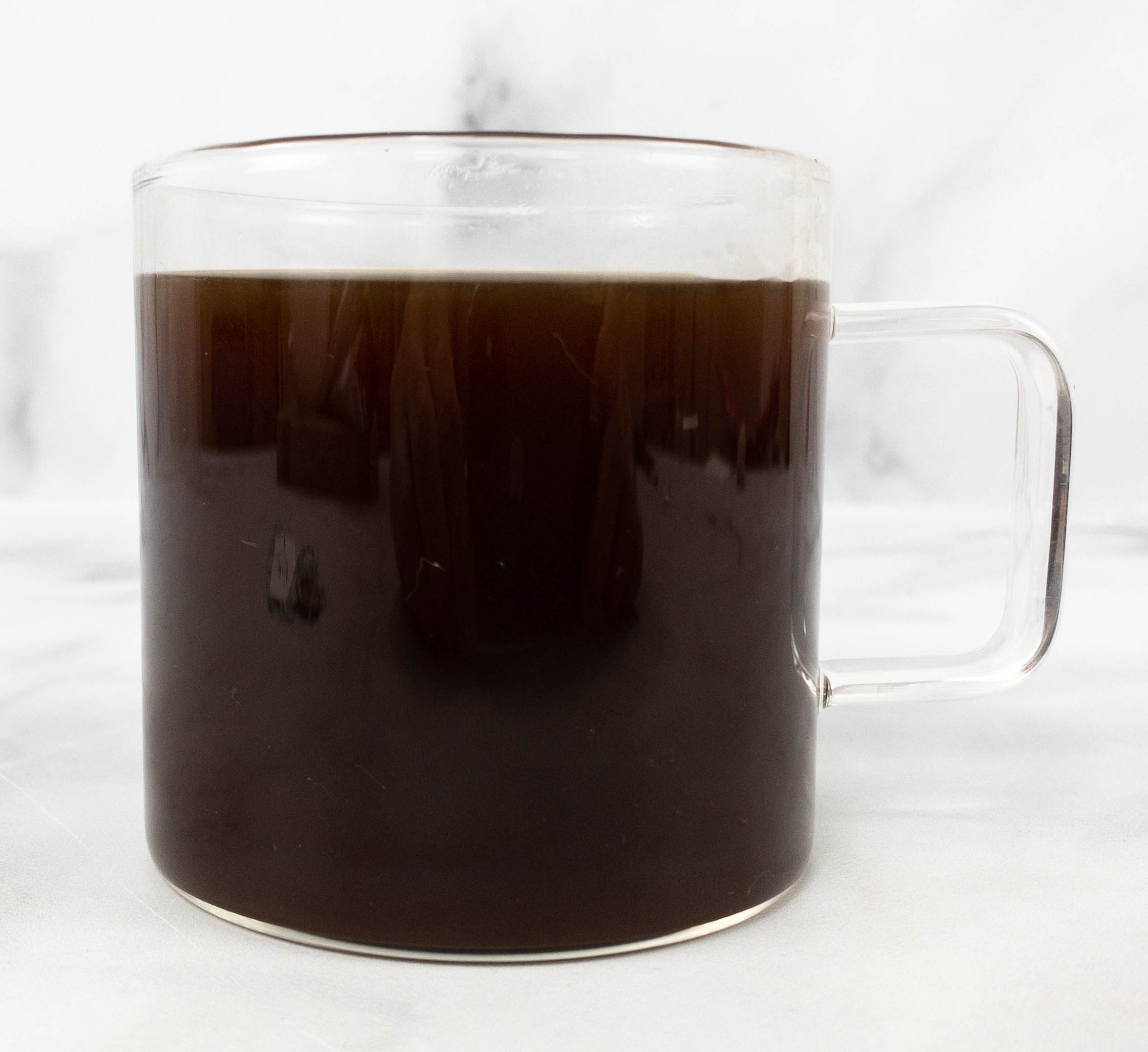 This is chocolatey but it doesn't have a bitter aftertaste.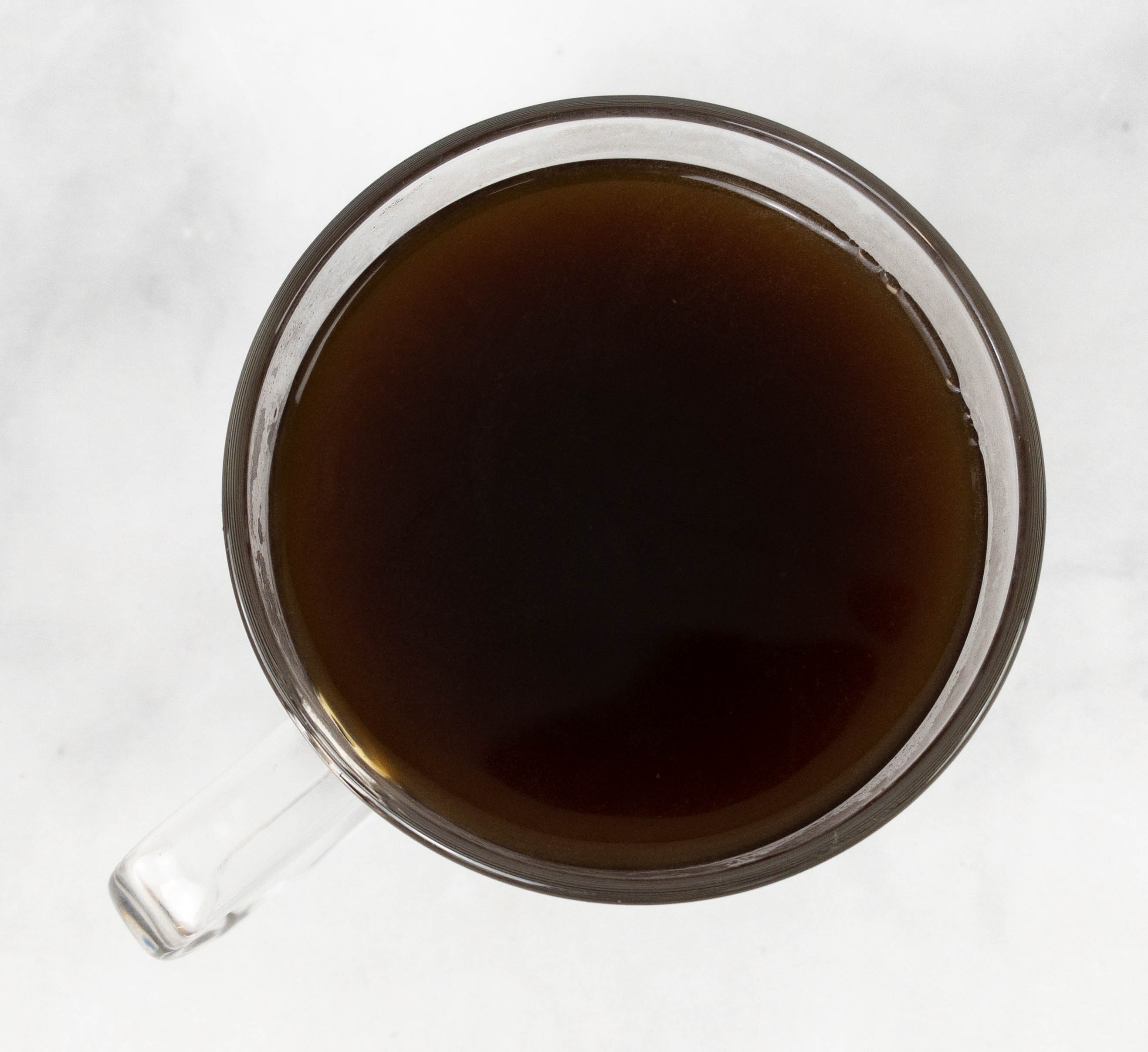 With its rich flavor and aroma, this is a great cup of coffee to brighten a gloomy morning or afternoon!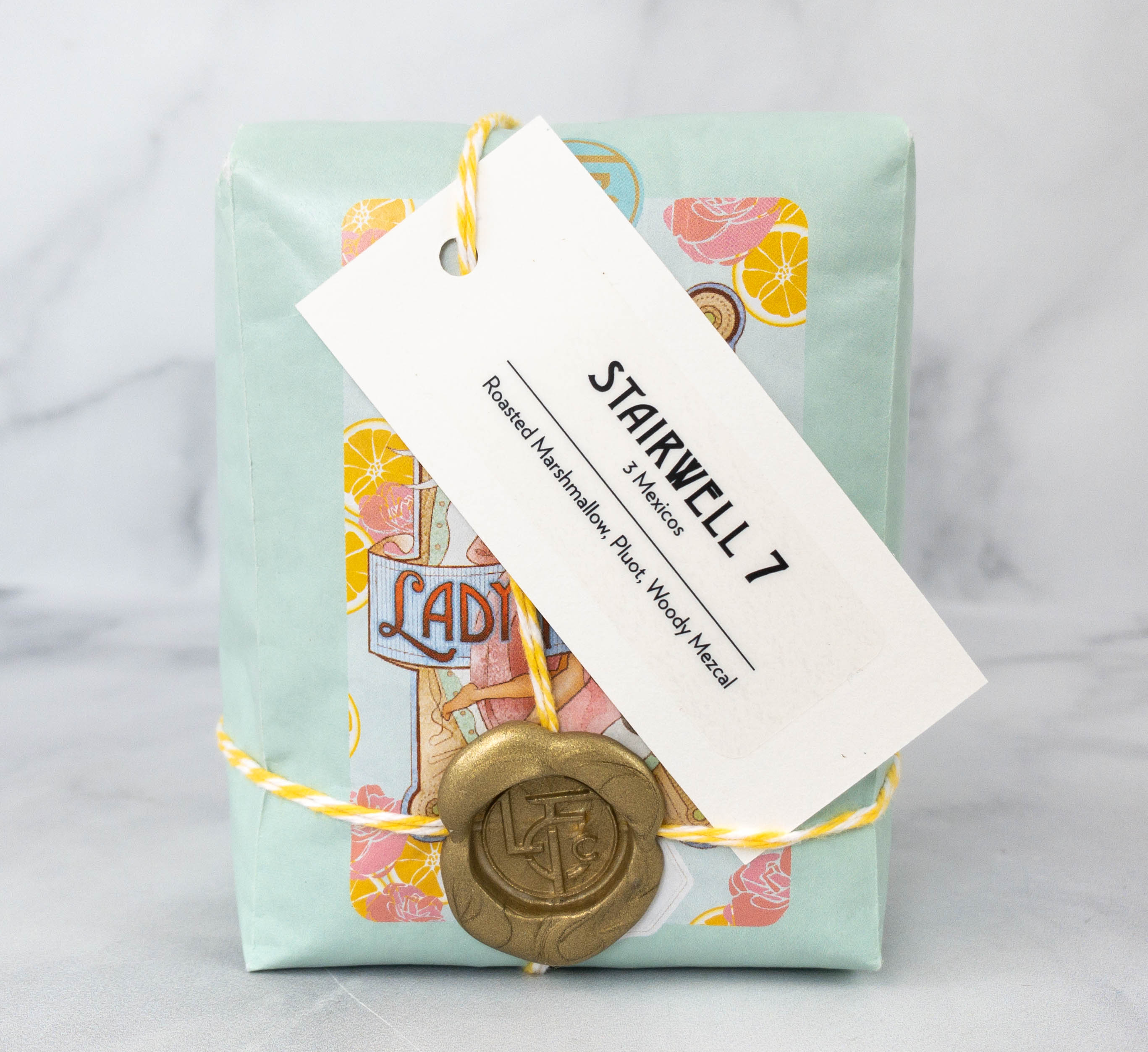 Stairwell 7 ($42) Lastly, here's Stairwell 7 which showcases 3 Mexican coffees!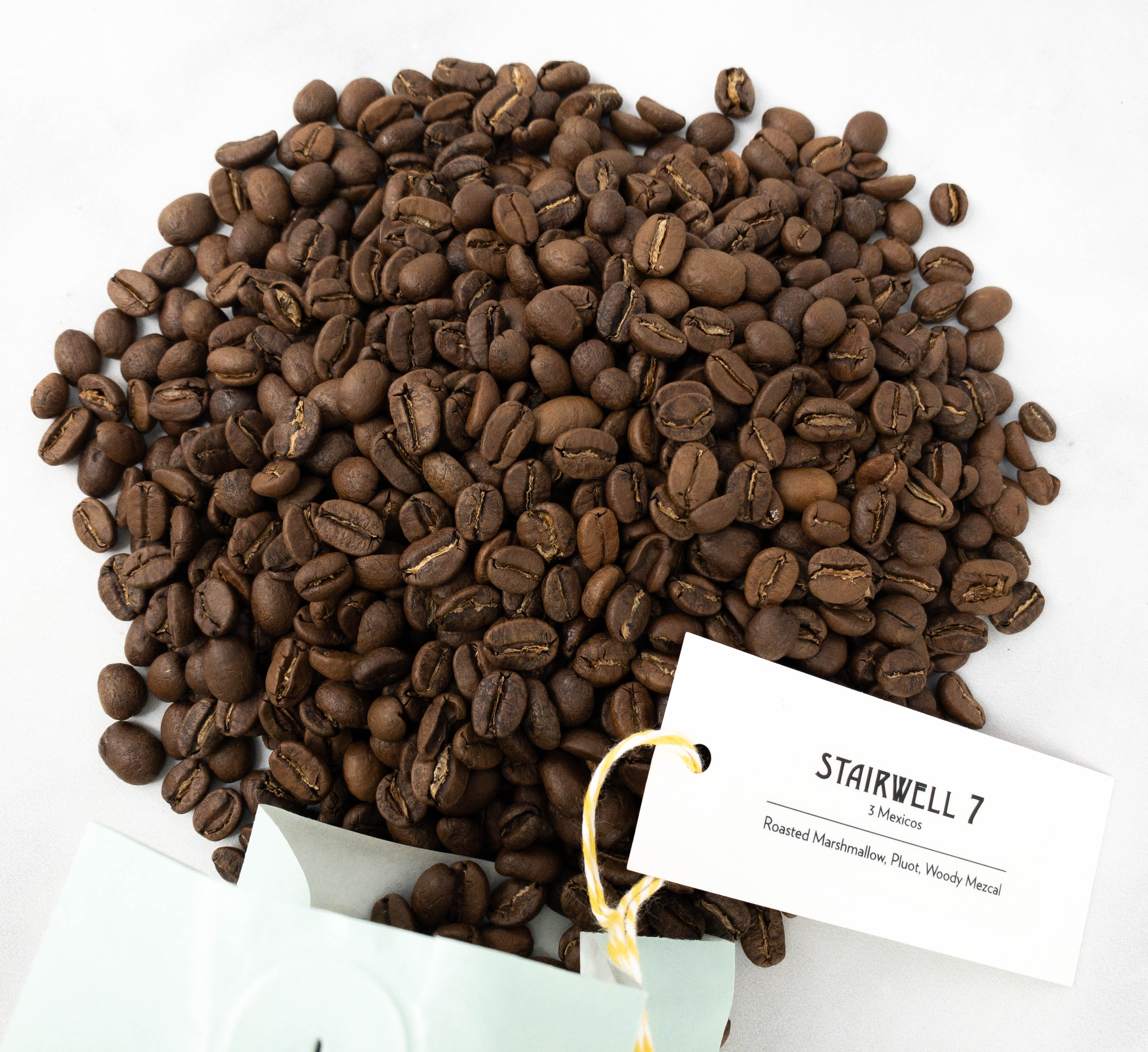 It's perfectly roasted!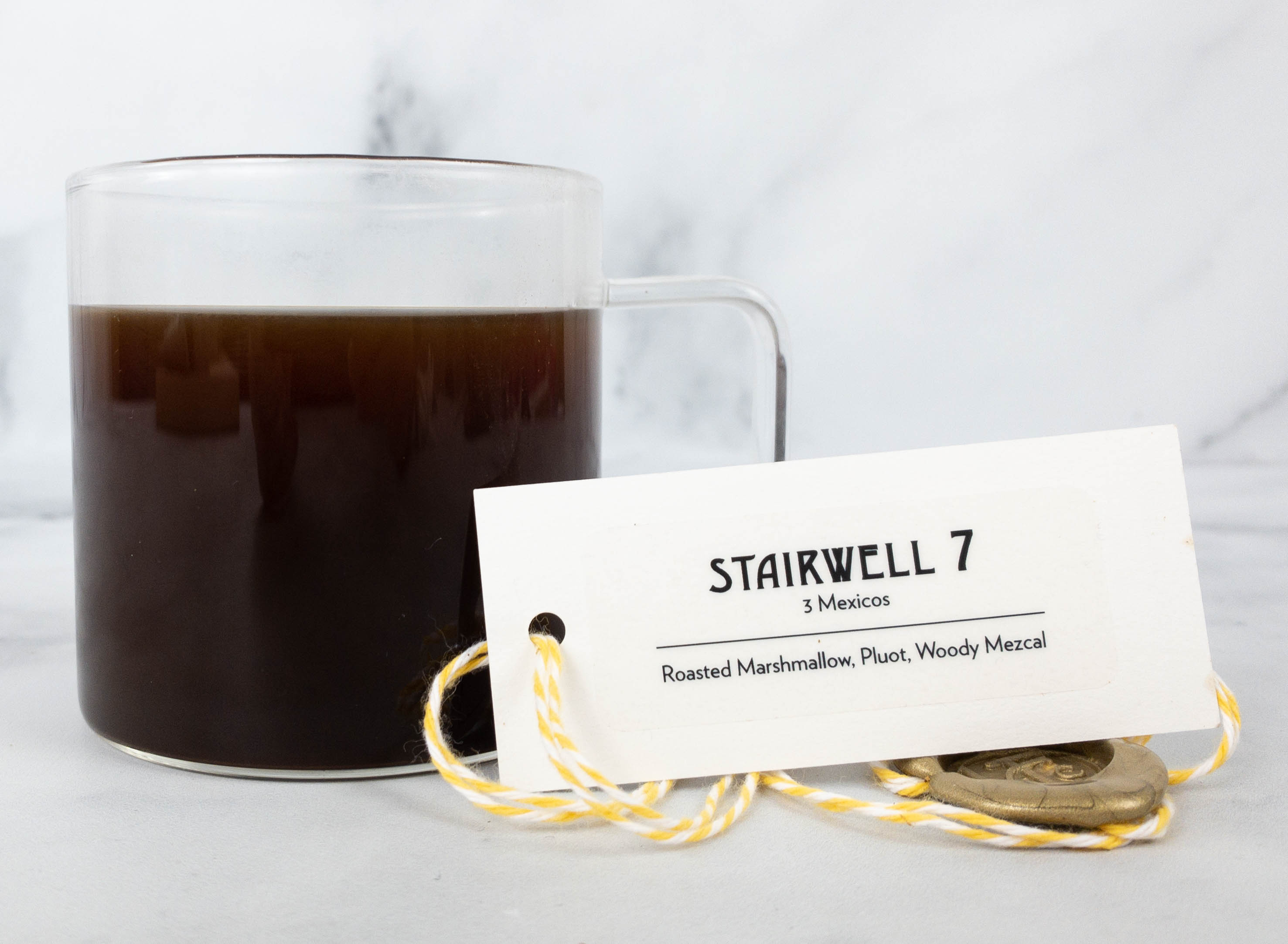 This coffee has tasting notes of roasted marshmallow, pluot, and woody mezcal.
It also has a distinctive drier taste and aroma than the other blends.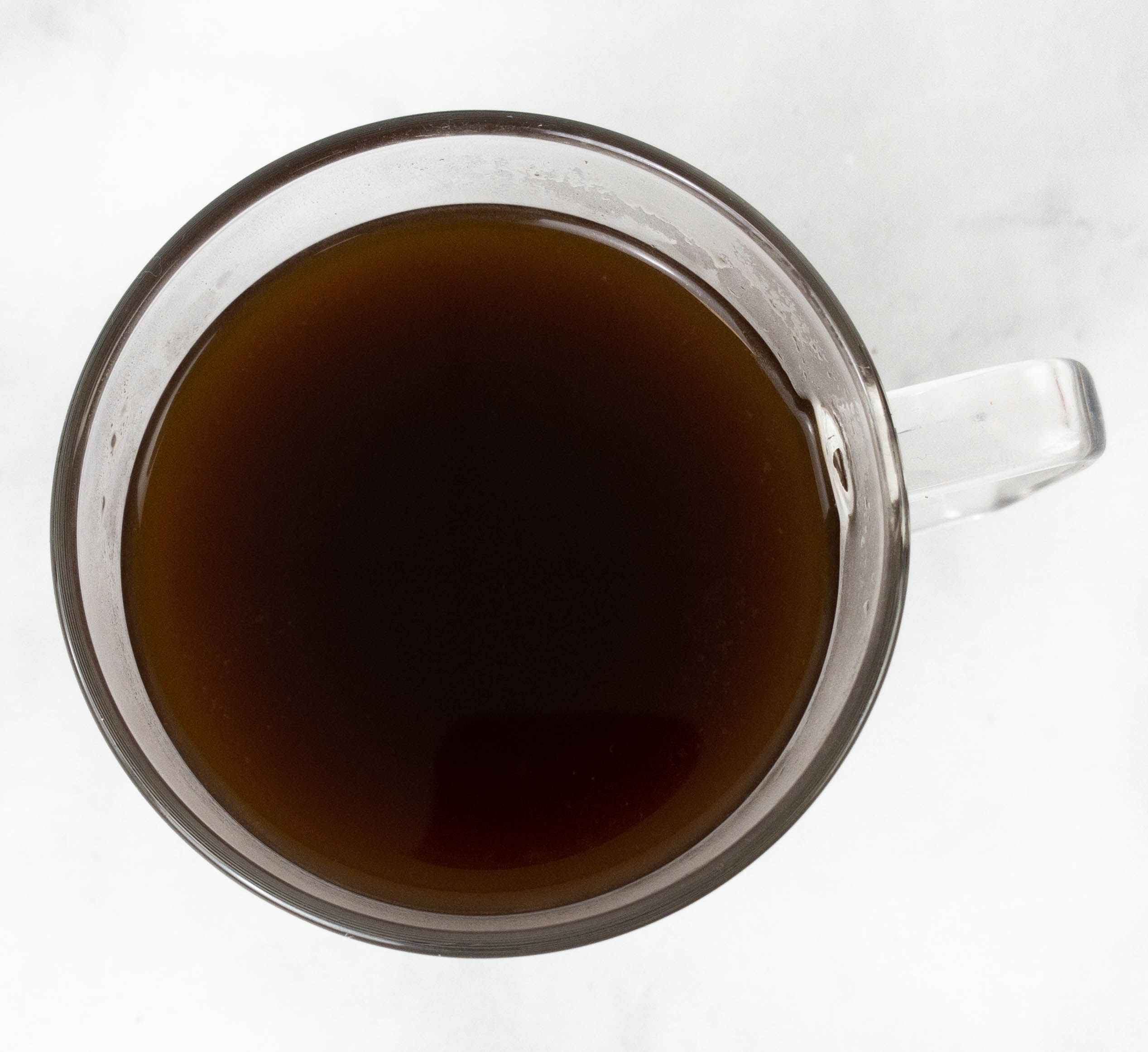 I like that it's light and has a smooth finish that complements the flavor profile. It's a great cup of coffee to enjoy any time of the day!
I'm loving my first Lady Falcon Coffee Club box! It includes 4 bags of coffee, which are a mix of single and multi-region coffee blends. Each has a distinct flavor profile, ranging from deep and chocolatey to dry and bright. I got mine whole bean, and I appreciate that they were very fresh when they arrived. The presentation of the box is absolutely beautiful, with colorful bags, wax stamps, and clear tasting notes for each coffee. There's even a token for a free in-person coffee and a club pin in the box, as well as a tea sample. Overall, I really loved this coffee box! It's great for fans of coffee or for those who simply want to switch up the flavors of their daily dose of coffee. Lady Falcon's subscription plans are flexible and you can even choose how many bags you want and when to receive them, so that's really convenient.
What do you think of this month's box?
Visit Lady Falcon Coffee Club to subscribe or find out more!