KidKits is a craft and activity subscription box for kids. Each box comes with 10 activities (or 5 in the KidKit Mini) and all the materials and tools needed to complete them. KidKits are created and designed by a certified teacher to encourage learning through play. Kits are released monthly and come with crafts and activities to highlight the month and season. KidKits come with 10 crafts and activities for $40/month. KidKit Minis come with 5 crafts and activities for $25/month.
DEAL: Get $10 off your first box! Use coupon code KIDKITFAM.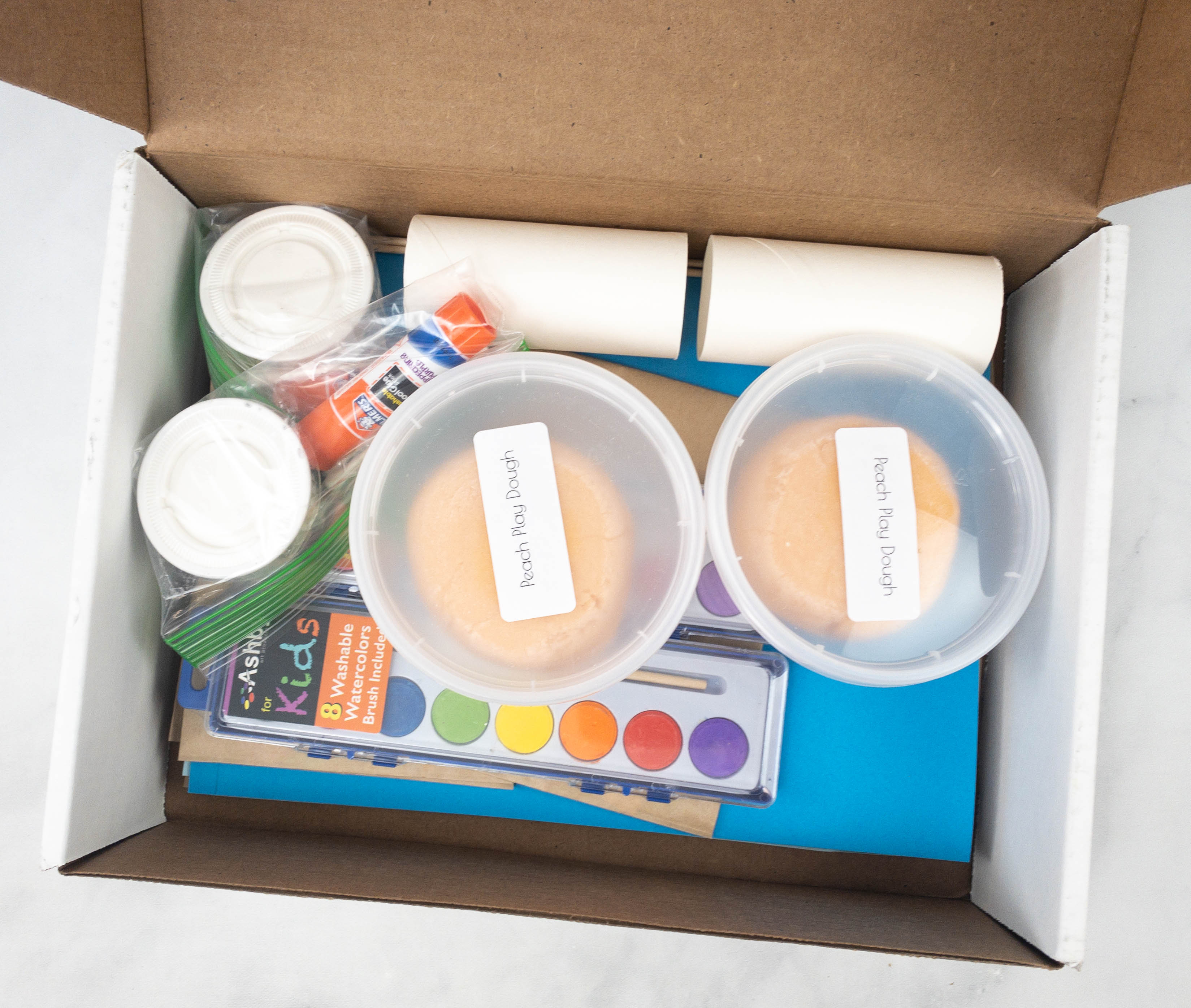 Some of the materials were packed in plastic, while others are in their own containers.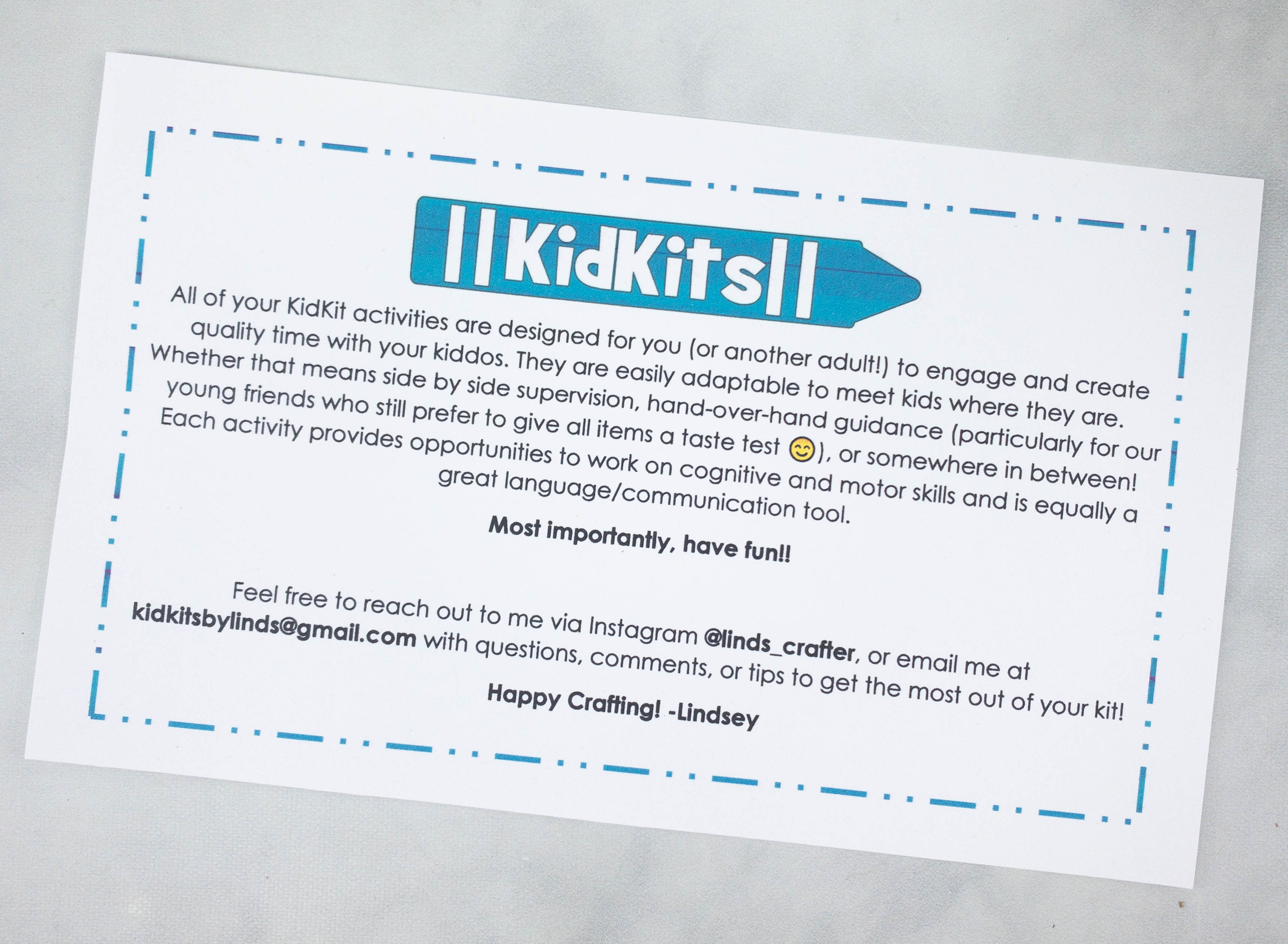 This card tells us more about KidKits!
All of your KidKit activities are designed for you (or another adult!) to engage and create quality time with your kiddos. They are easily adaptable to meet kids where they are. Whether that means side by side supervision, hand-over-hand guidance (particularly for our young friends who still prefer to give all items a taste test), or somewhere in between! Each activity provides opportunities to work on cognitive and motor skills and is equally a great language/communication tool.
Another card lists the activities included in this month's box, along with short descriptions and sample photos.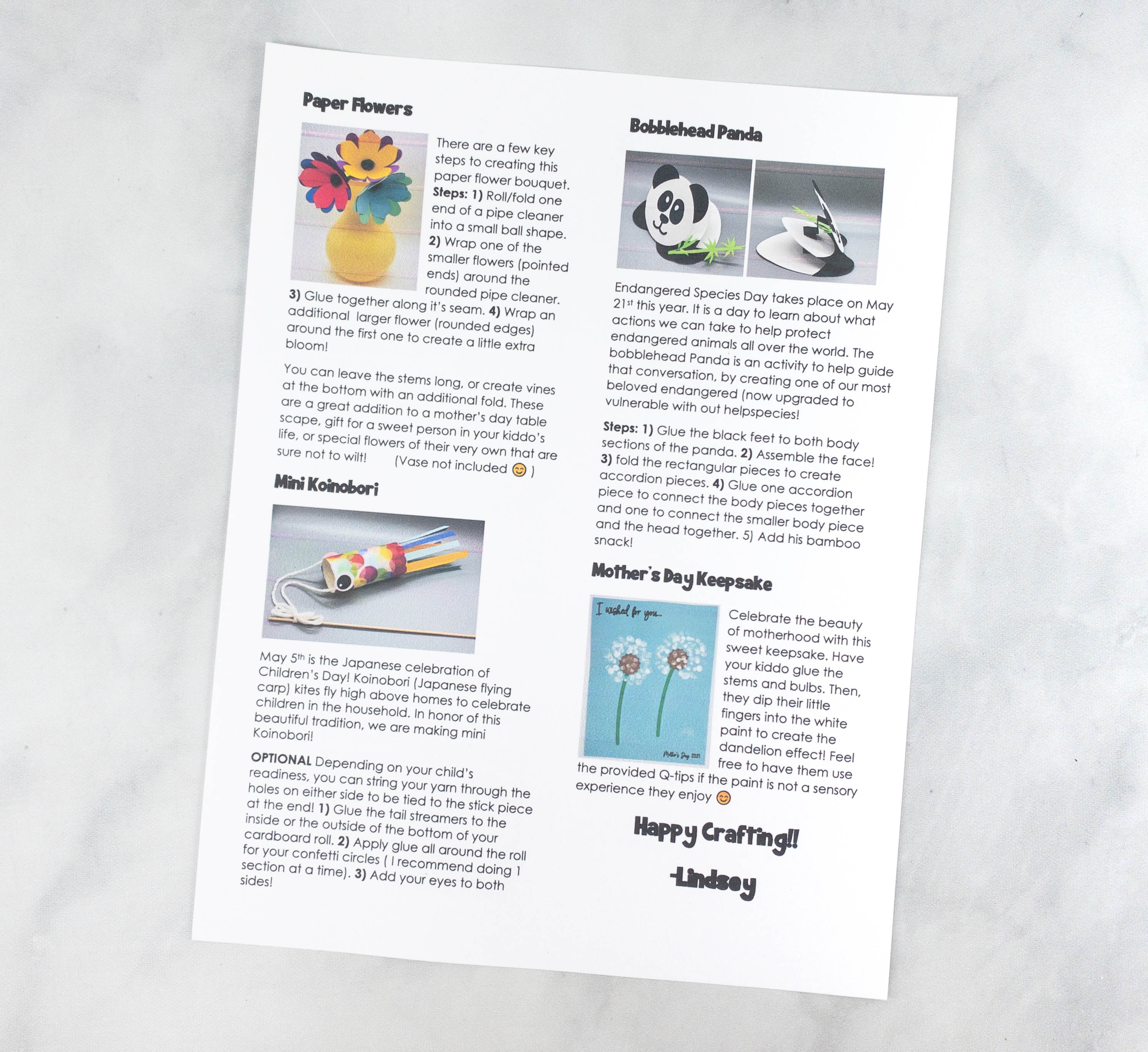 There are more activities at the back!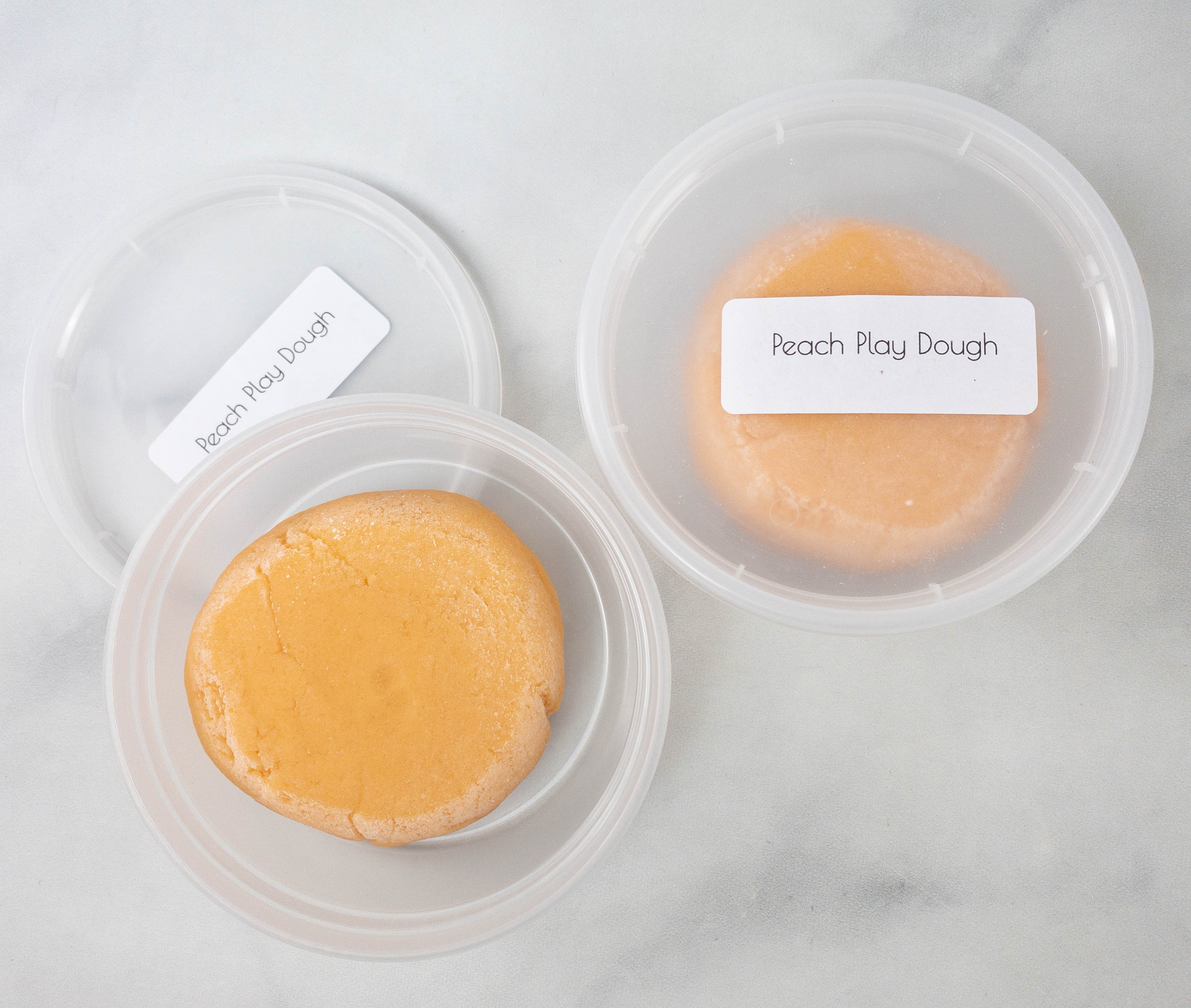 Play Dough. These play doughs help develop kids' fine motor skills and encourages creativity! The box includes two pieces of them in separate containers.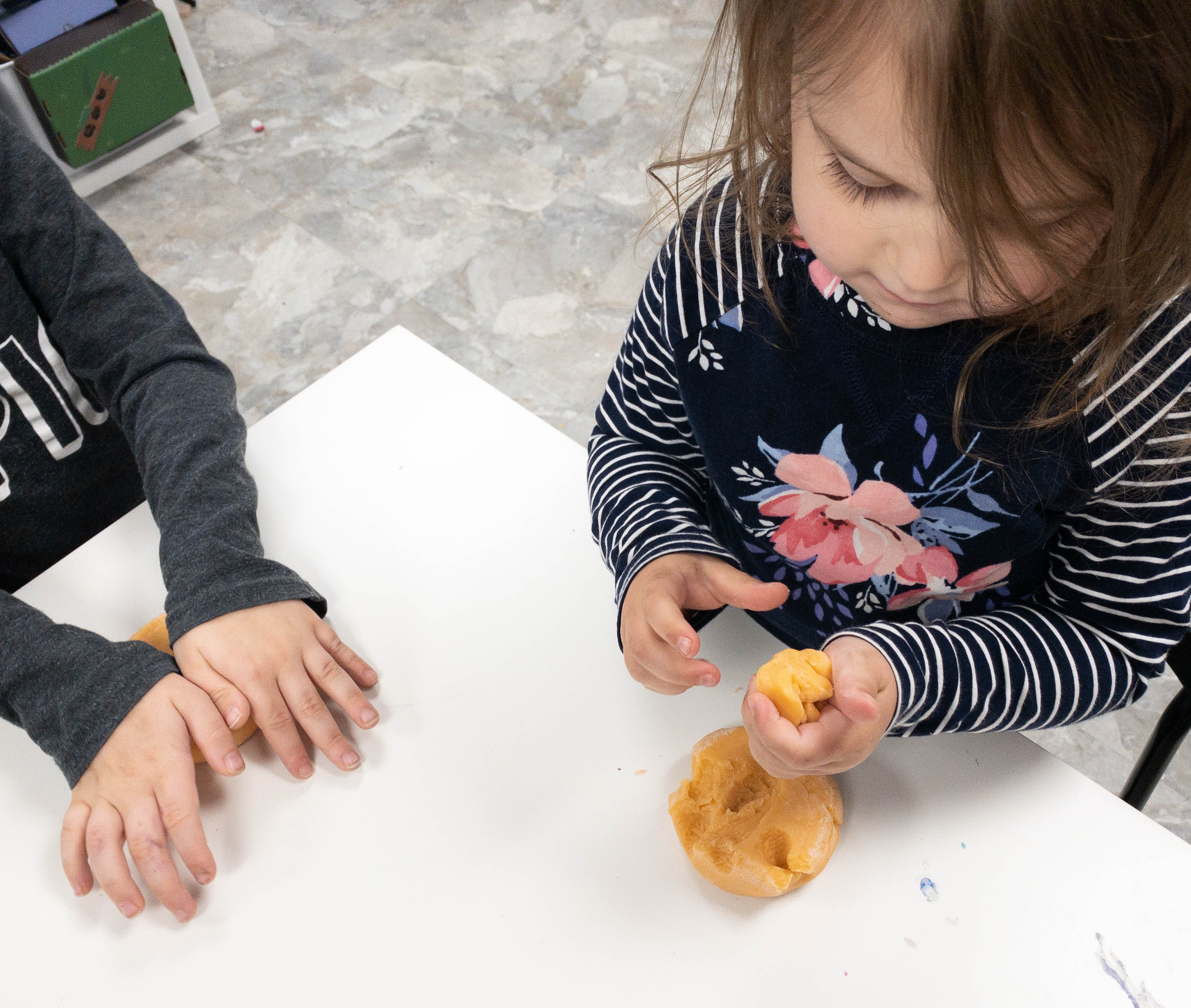 They are peach-colored and peach-scented as well!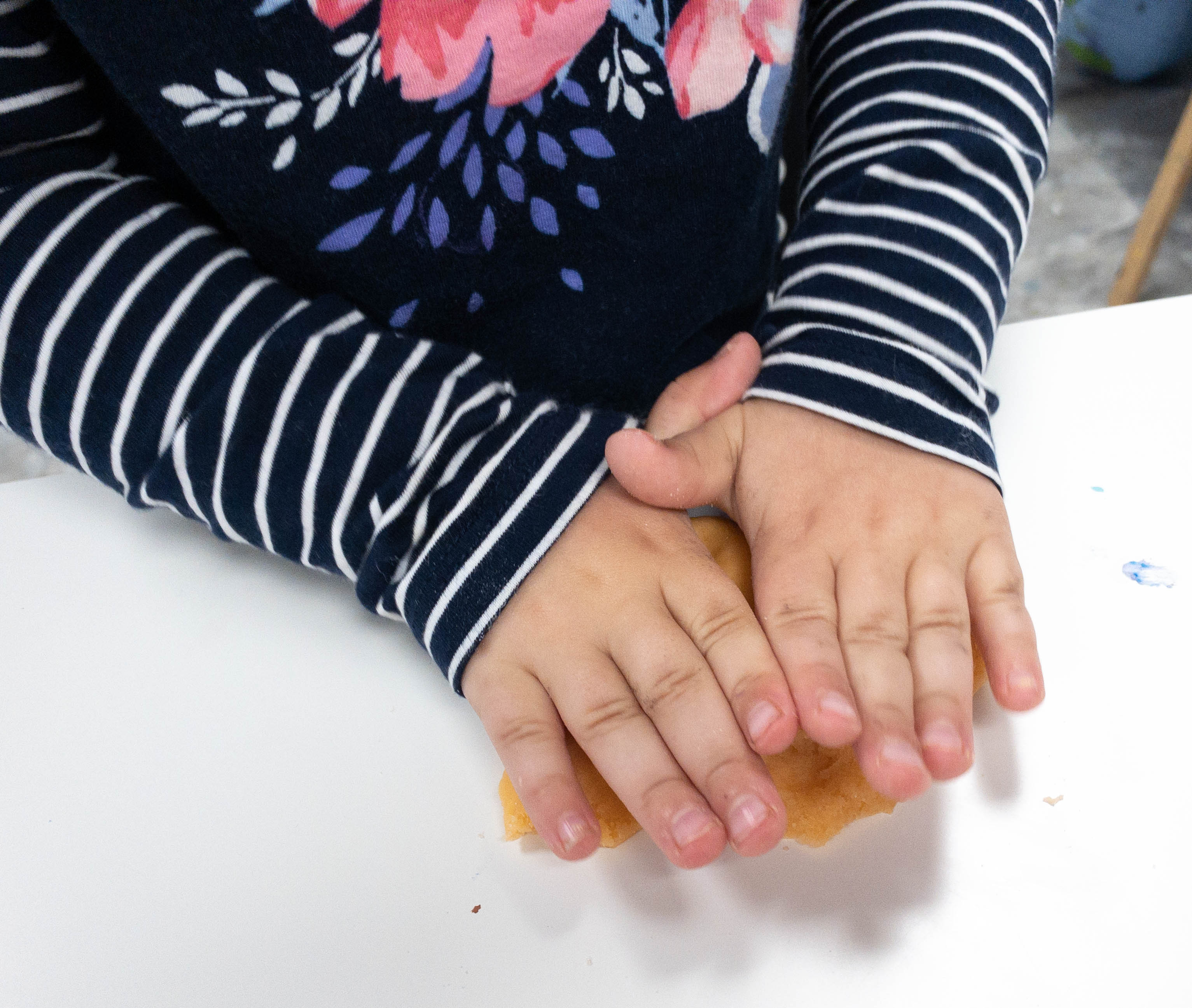 My daughter enjoyed folding, mashing, and shaping the dough!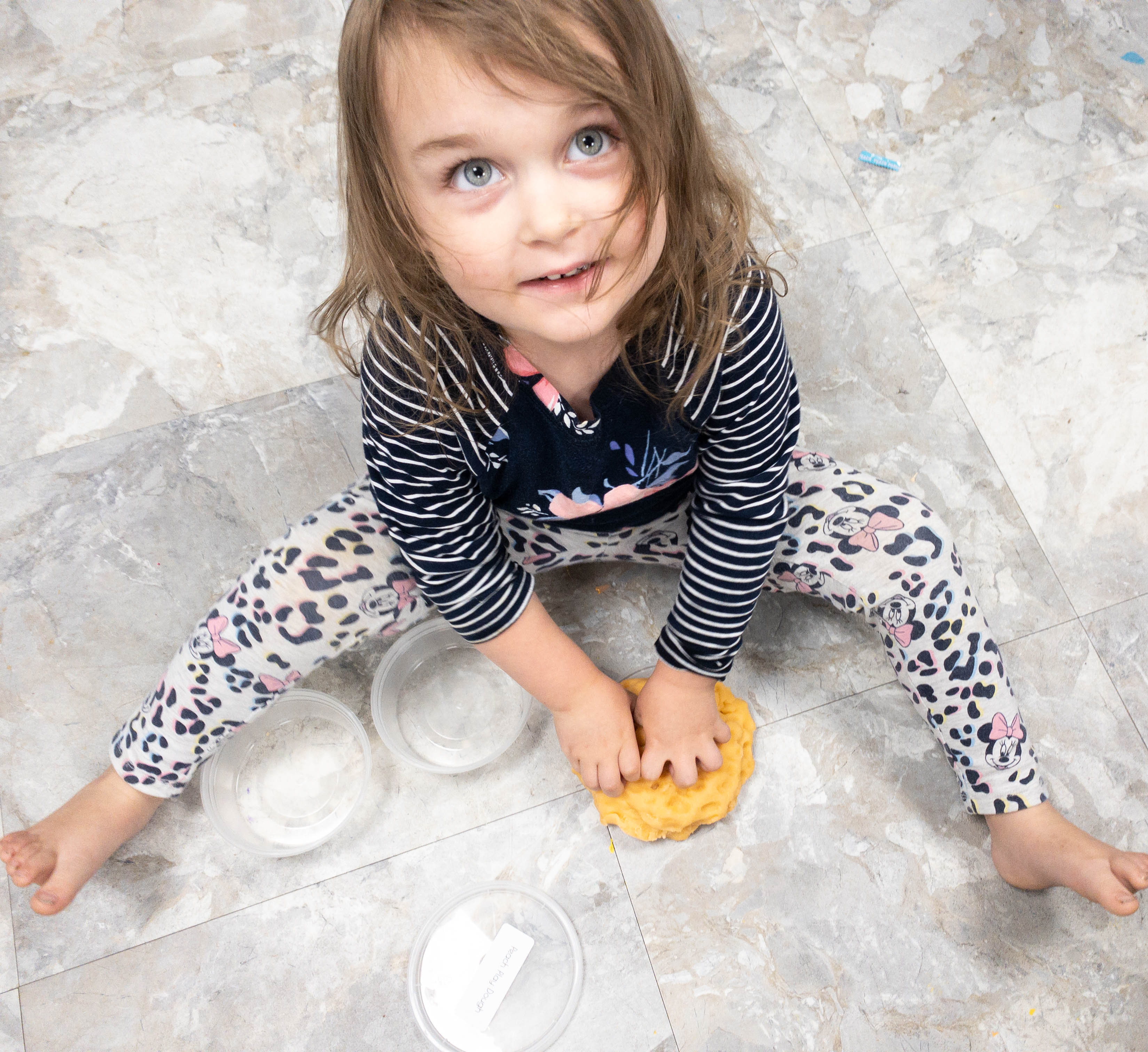 She even combined the doughs to make it bigger!
Shades and Sunshine. The first activity is about making a sun inspired artwork! The materials for this activity was packed in an envelope, and they include blue paper sheets, paper doily, and cutouts.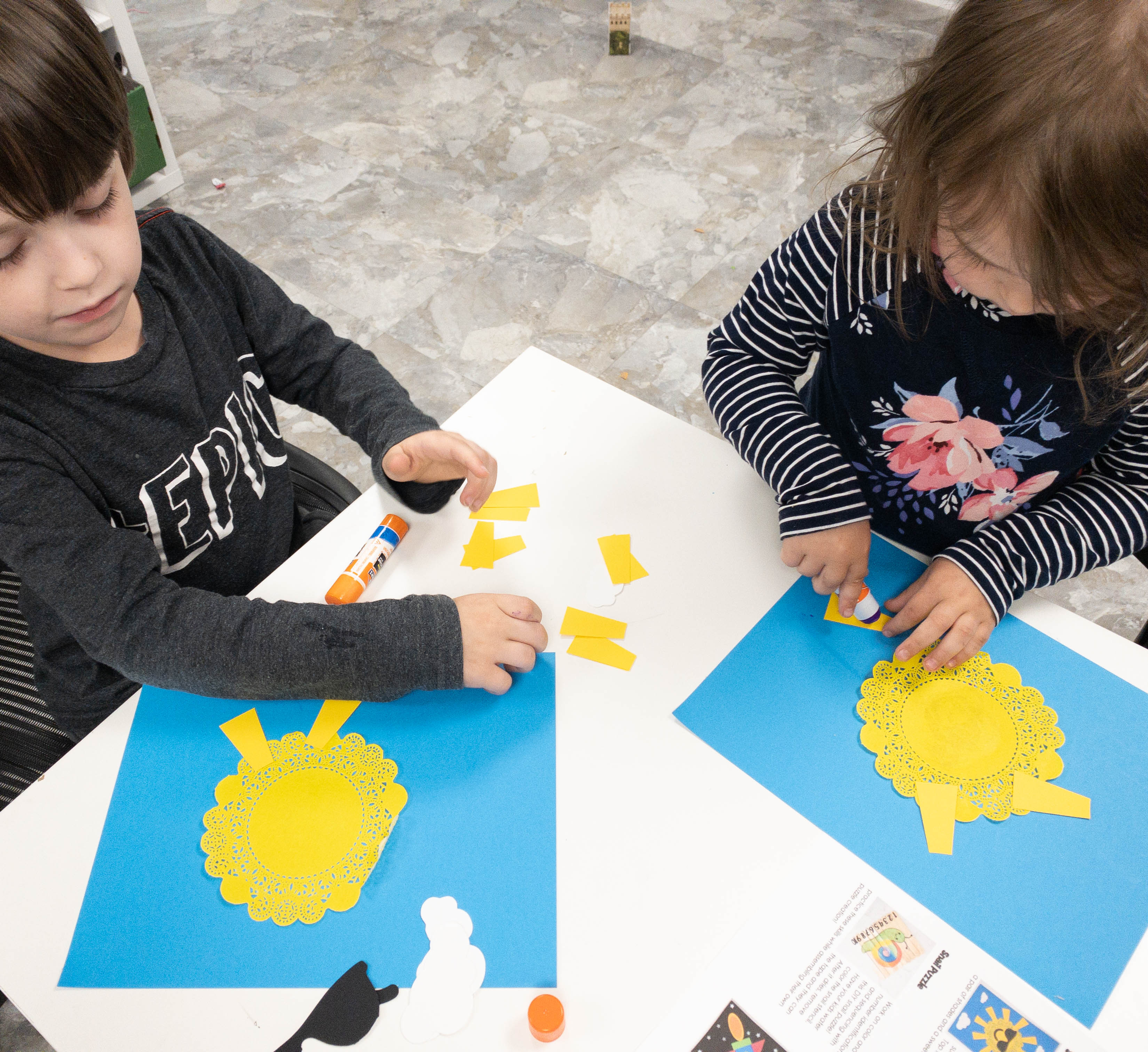 Everything is already prepared, all the kids needed to do was to glue them on the sheet of blue paper.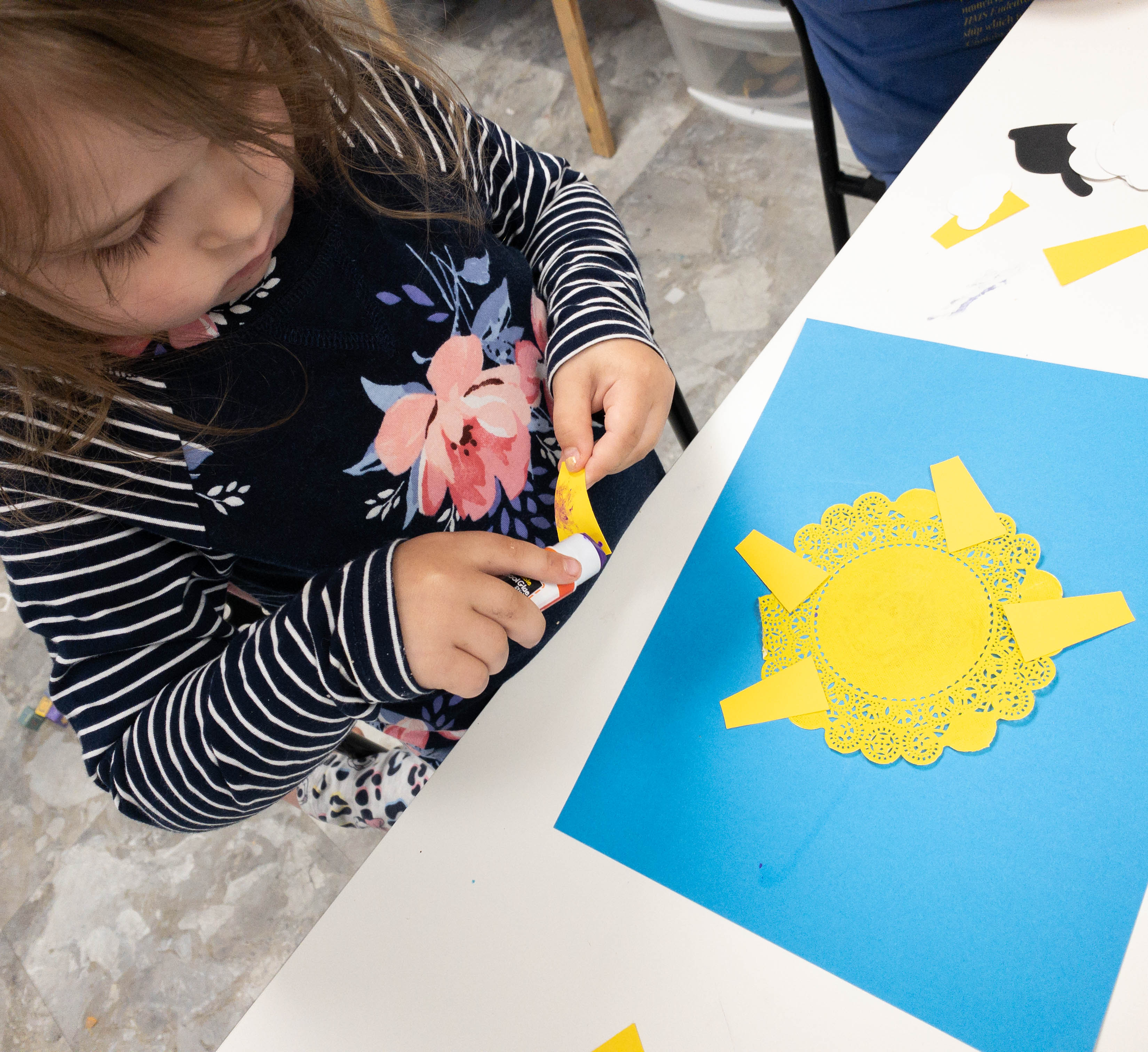 My daughter carefully placed the rays around the sun. She may look a bit serious but she's having fun!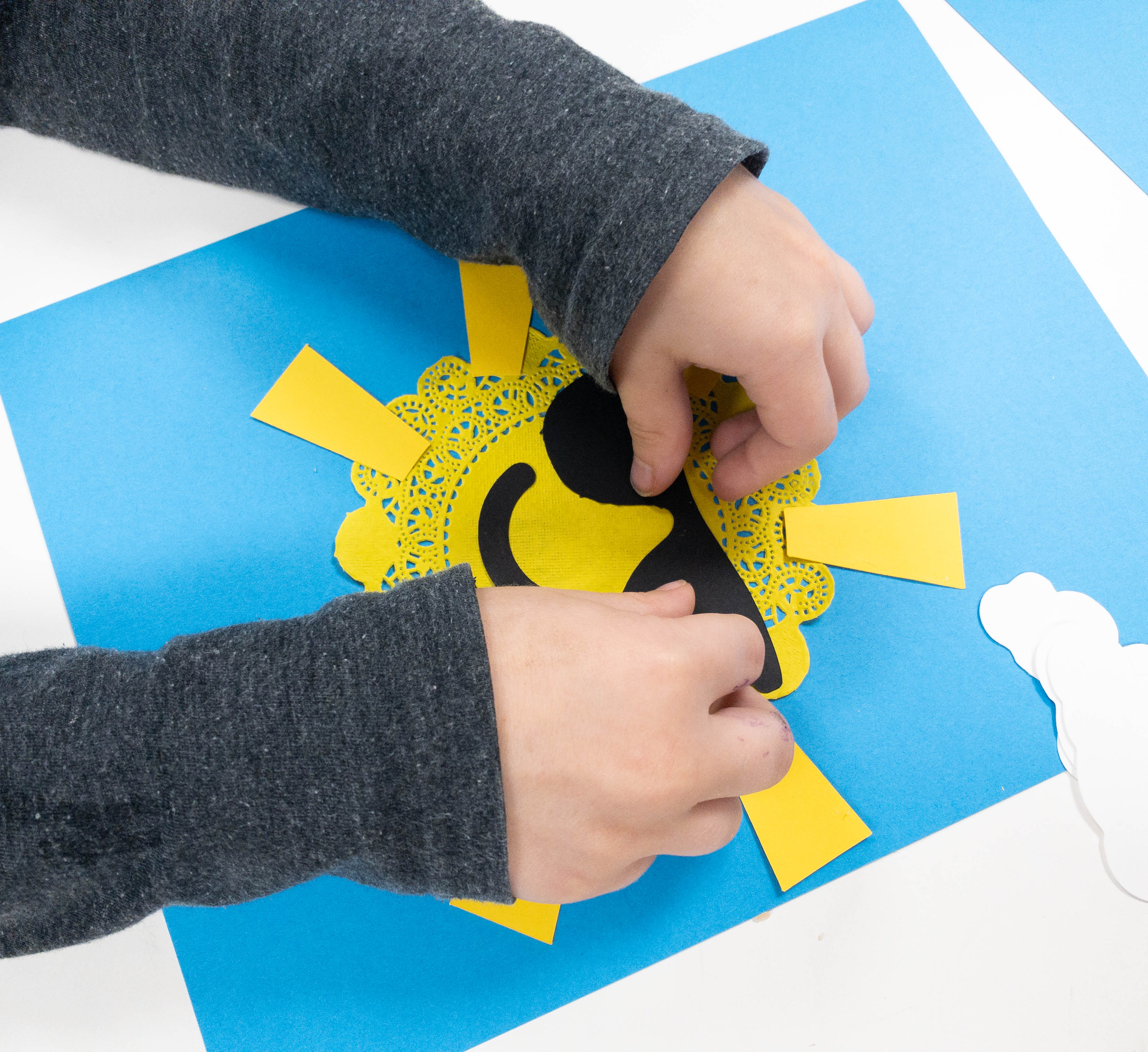 The sun looks really cool with the eyeglasses!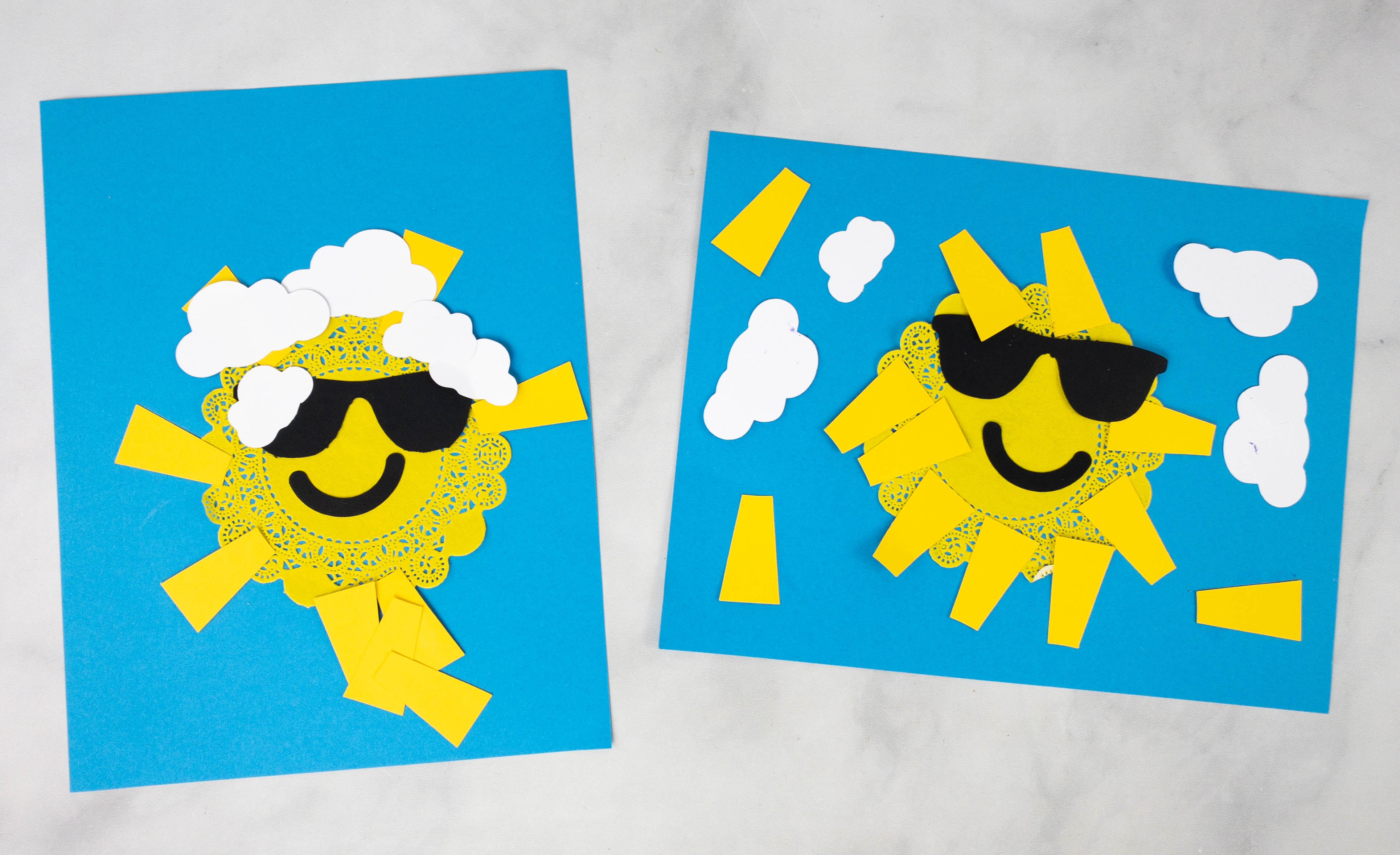 Here are my kids' finished sun artworks!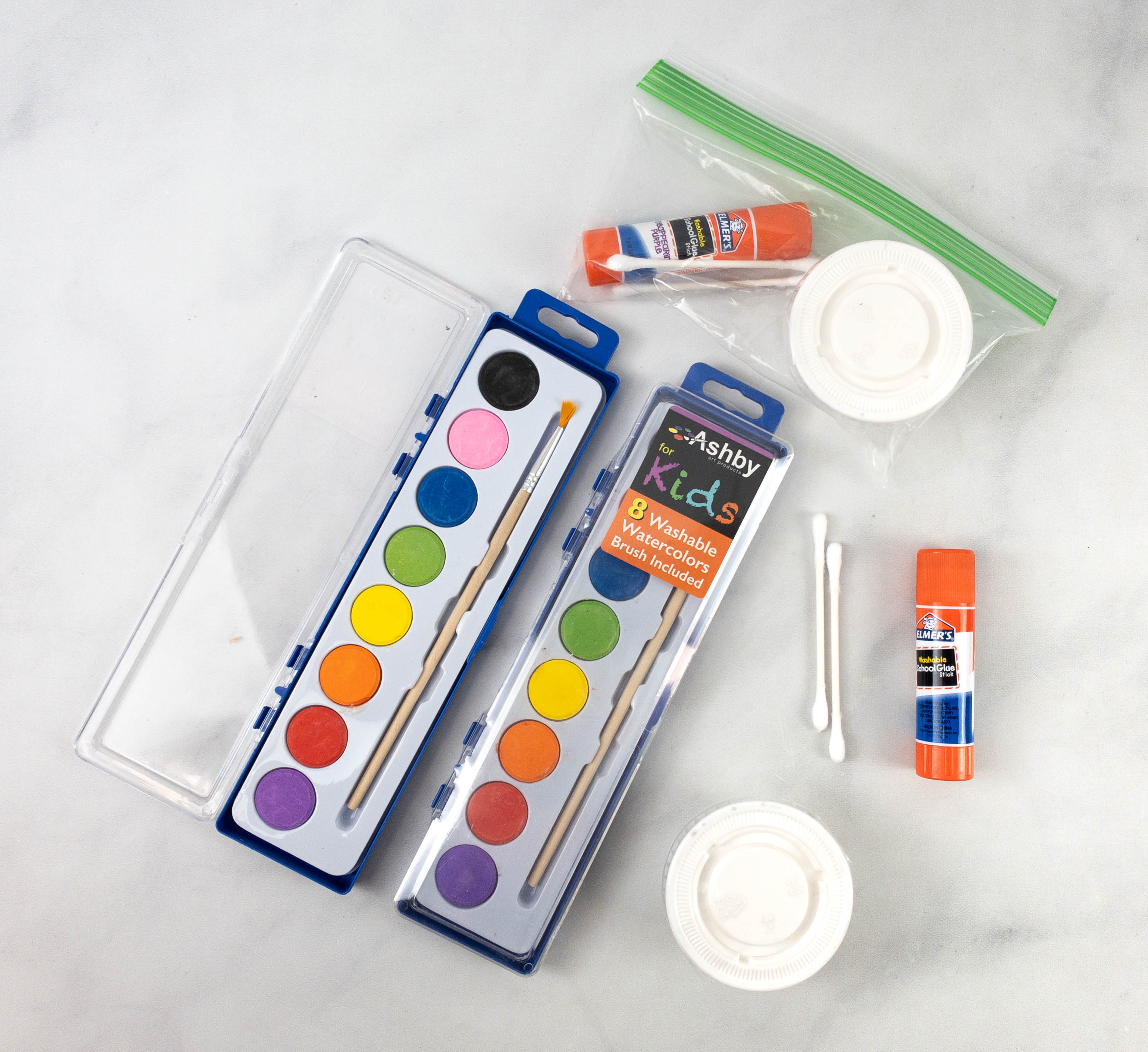 Snail Puzzle. The second activity is all about making and decorating a puzzle. For this, the box provided glue and Q-tips.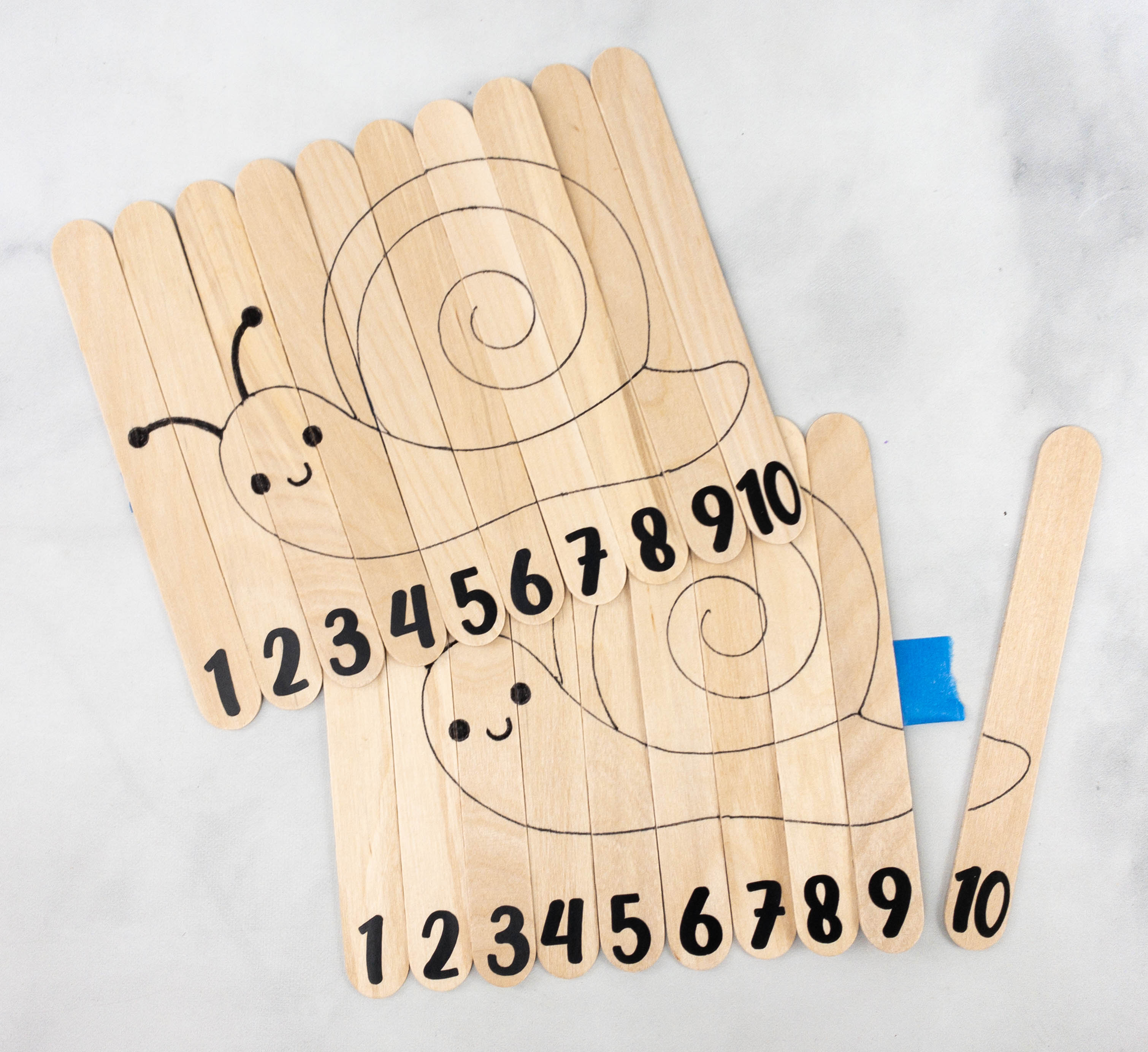 Of course, they also included popsicle sticks with an adorable snail design and corresponding numbers.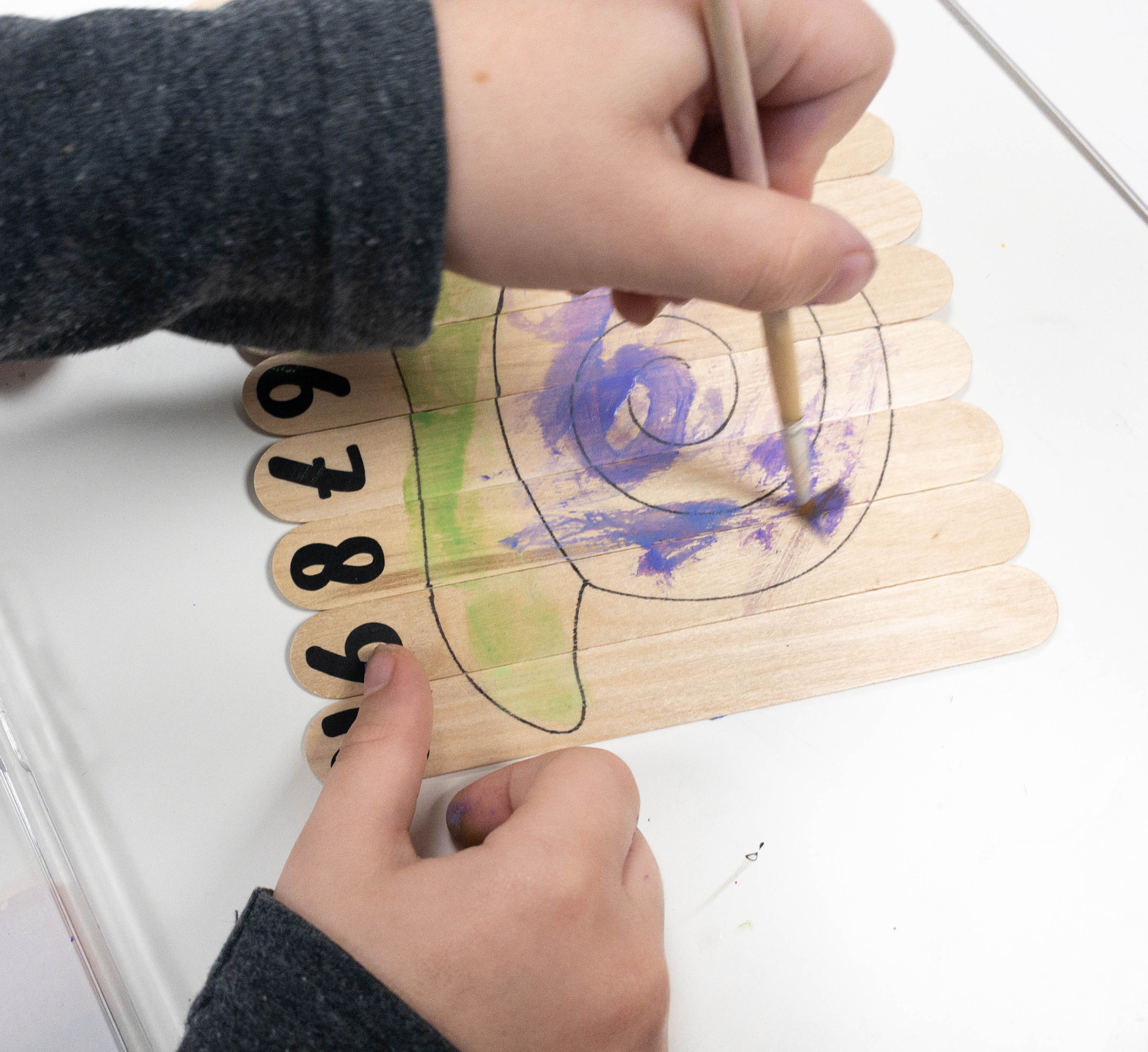 My kids started coloring the popsicle sticks right away. It's fun because they get to choose which colors they like to use!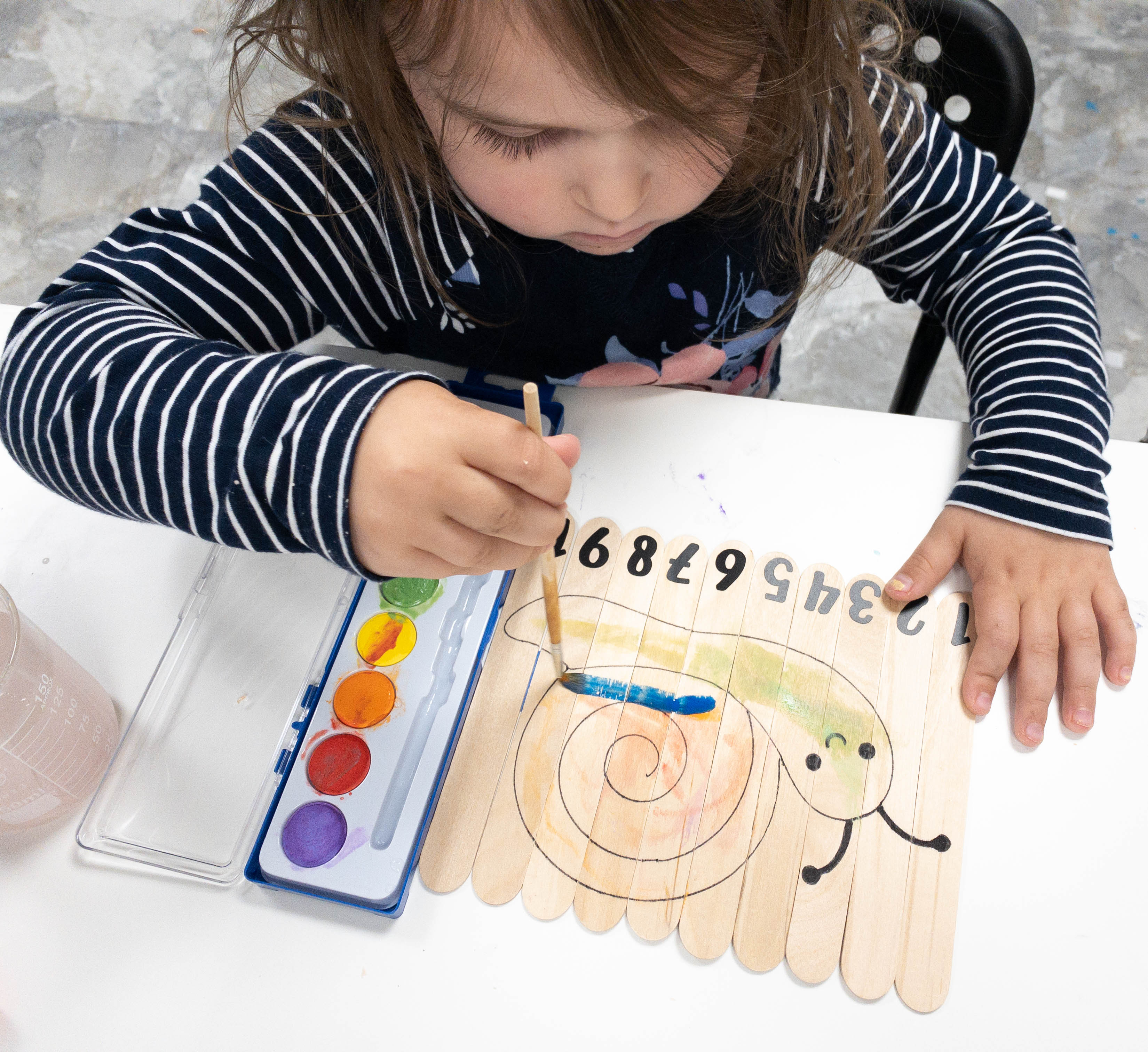 My daughter chose to color the snail's shell with blue water color!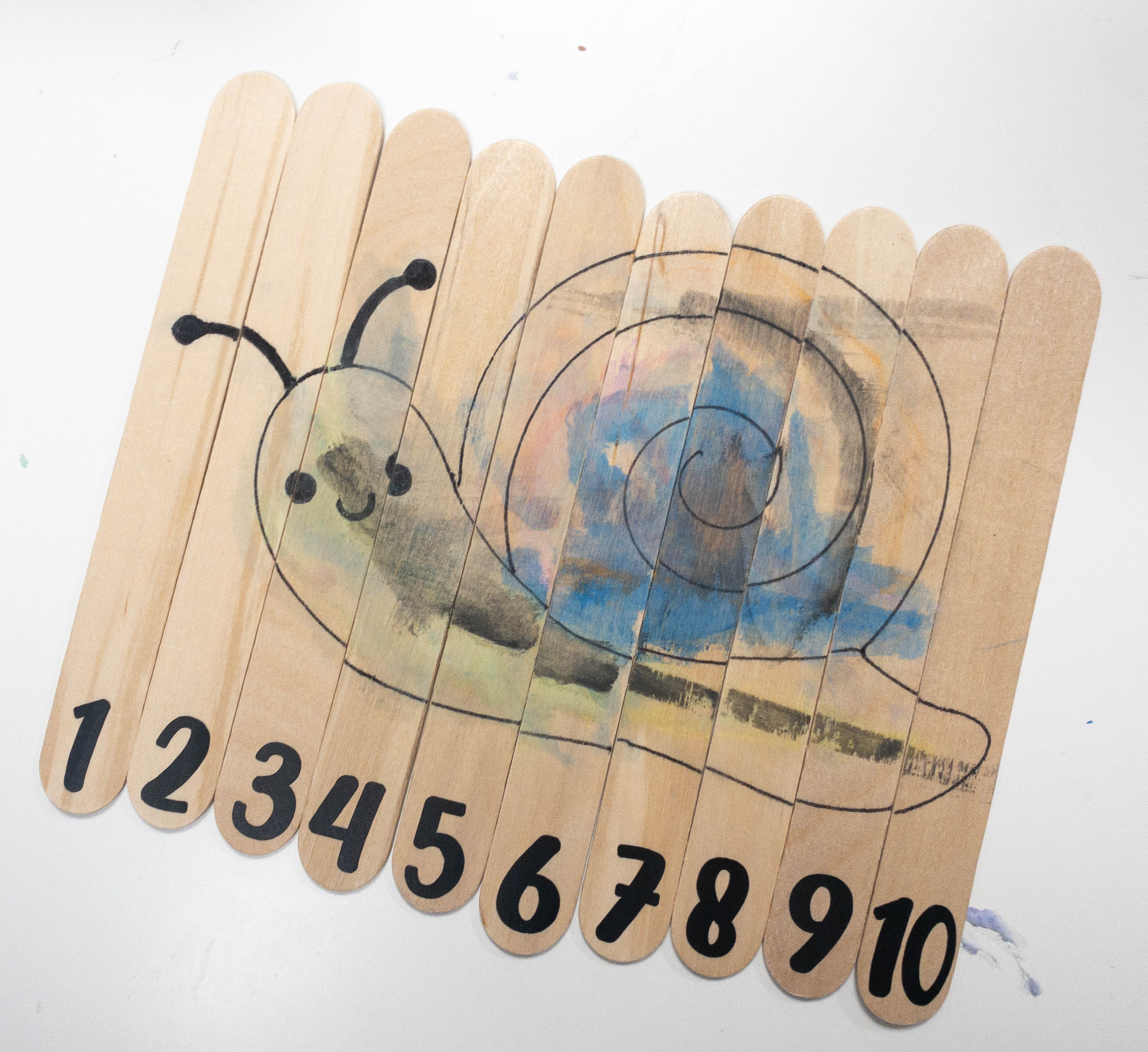 Here's her finished puzzle!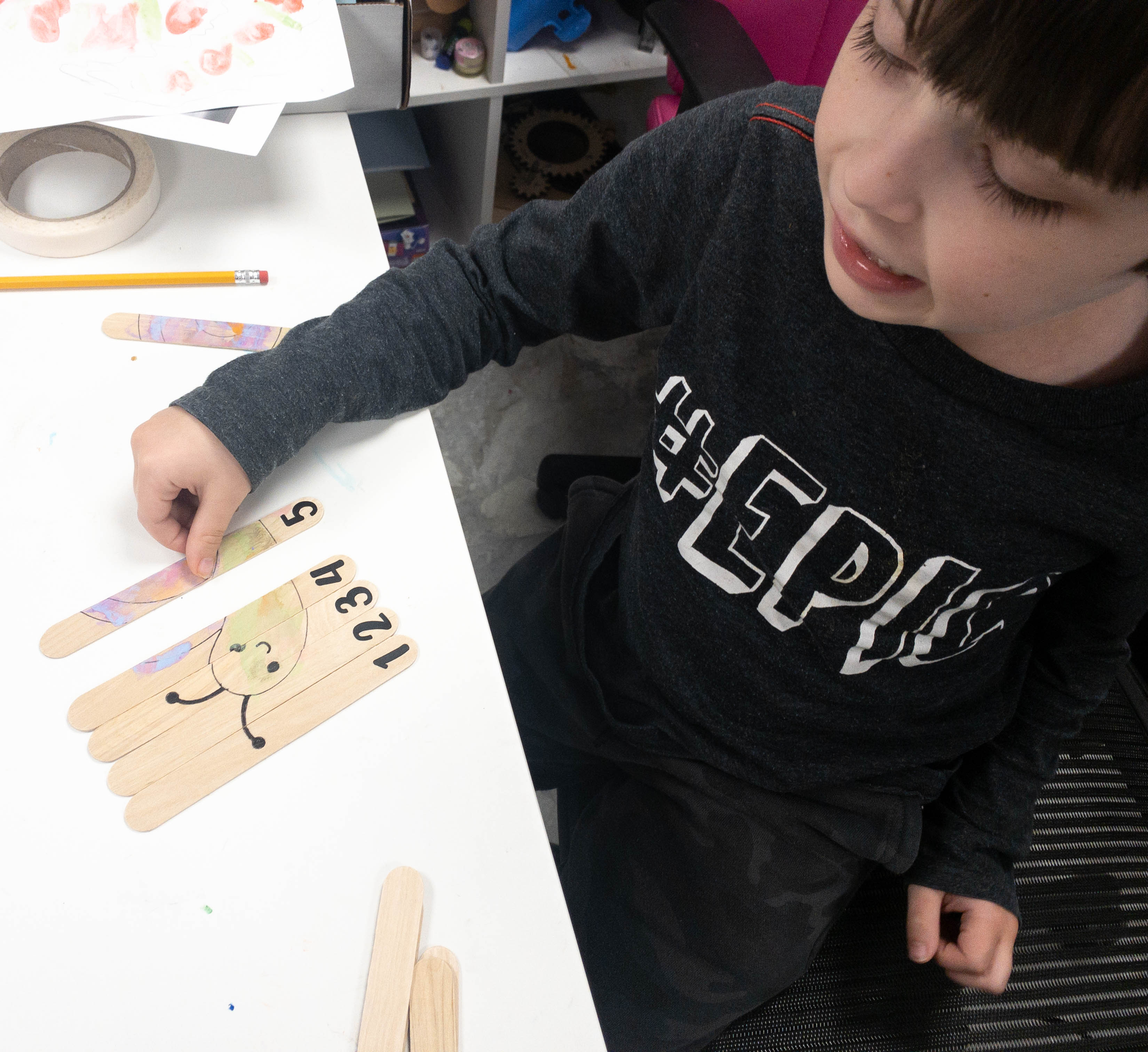 After the colors have dried up, the kids can start playing with the puzzle! They can jumble the sticks and then put the pieces back together. Puzzles are great for kids because they help develop a child's problem-solving and critical-thinking skills.
Watercolor Snake. Here's another activity that involves coloring! The box provided coloring sheets for this one.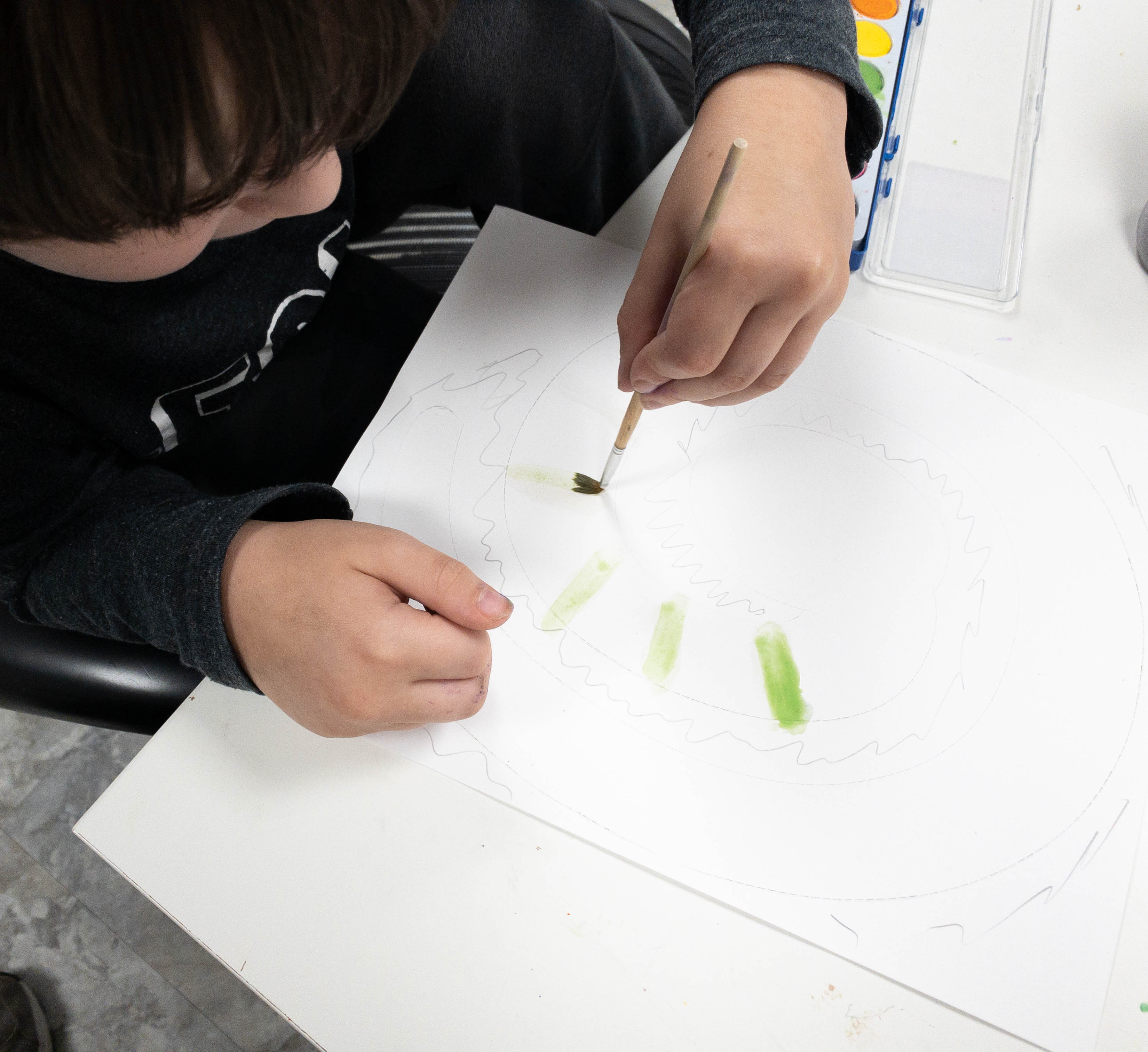 My kids also used the watercolors from the previous activity.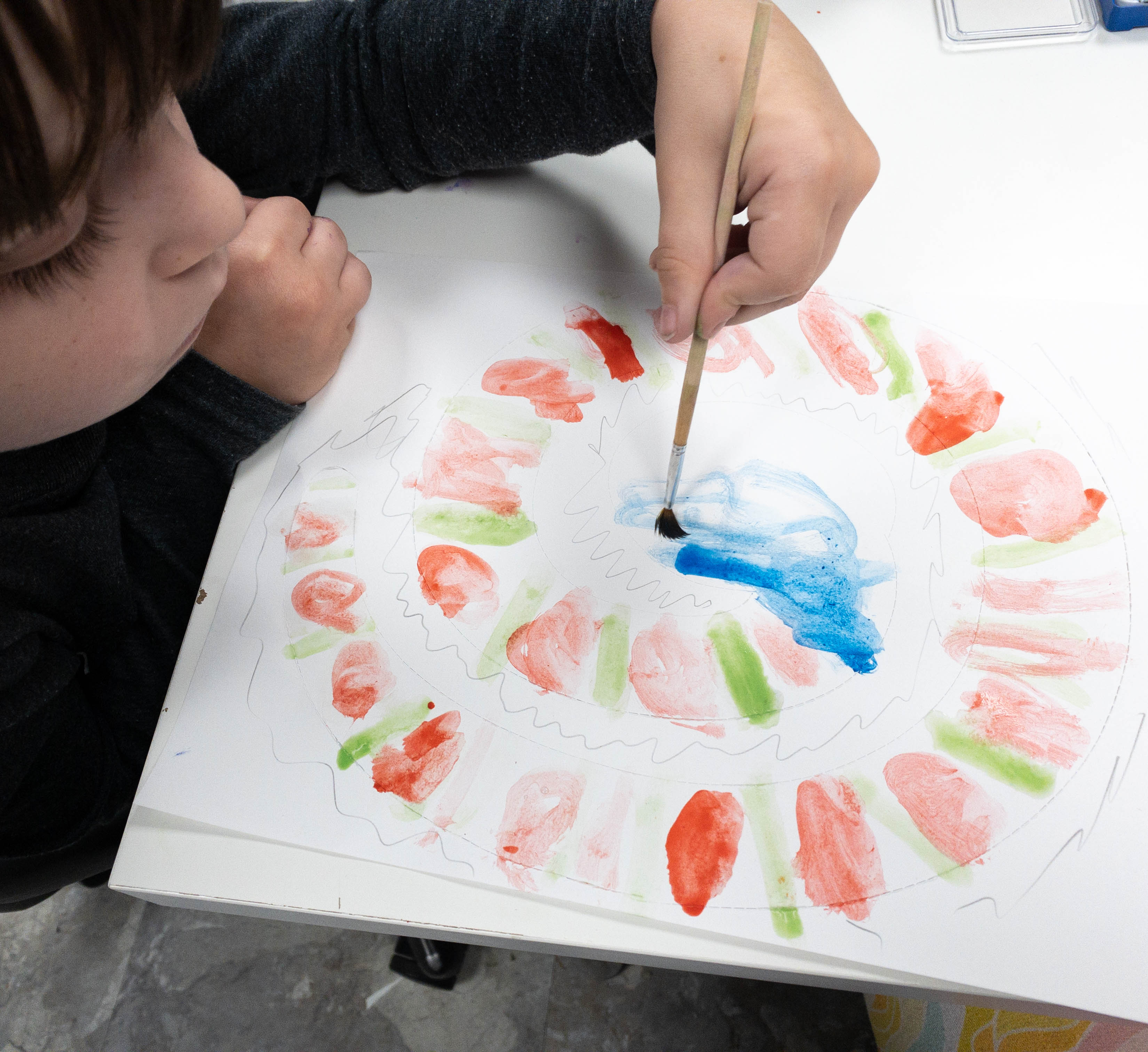 My son decided to use the colors red, green, and blue for his snake.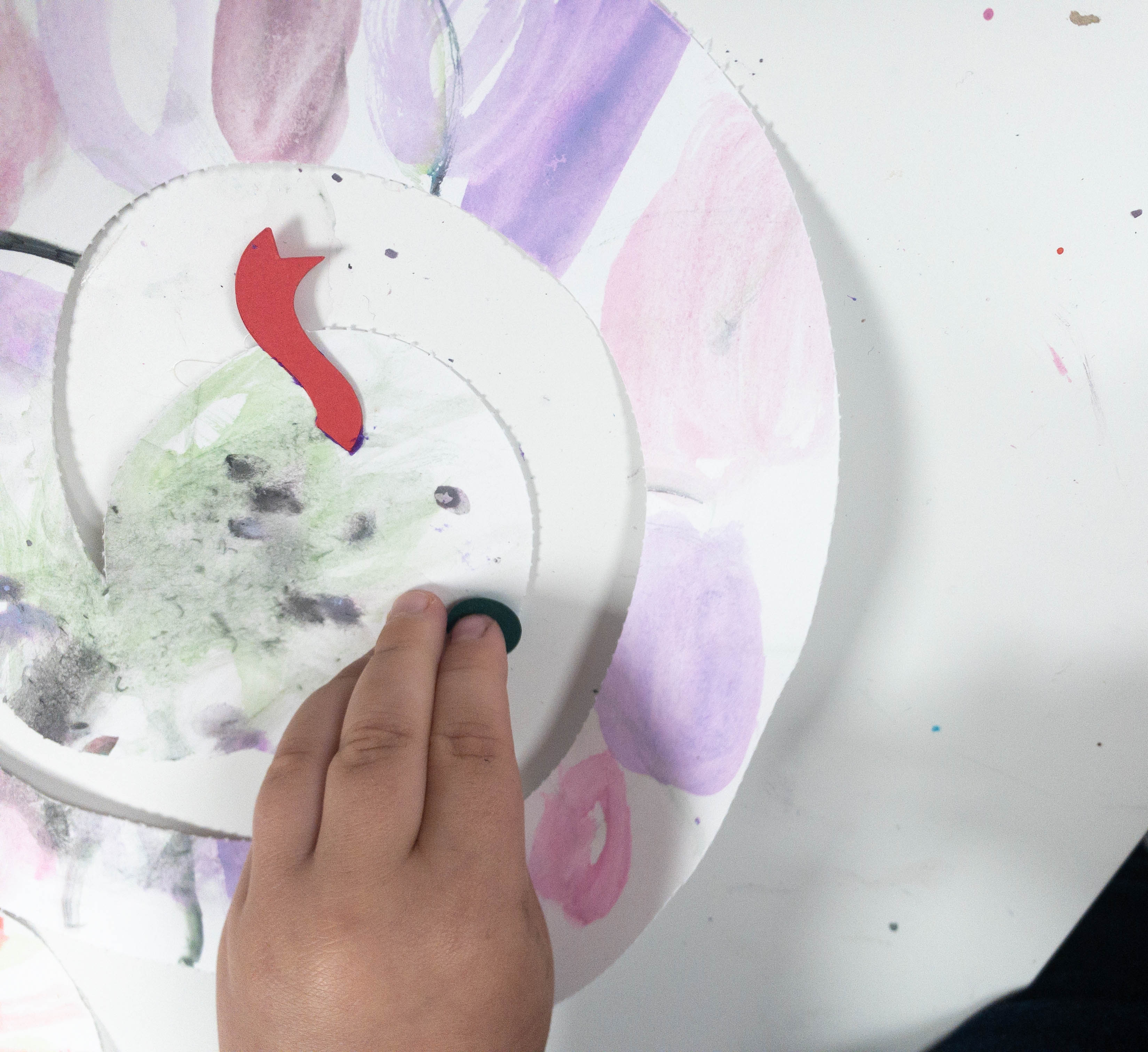 Once the sheet is dry, you just have to pop it out of the sheet to reveal the final output. The snakes even has tongues that stick out!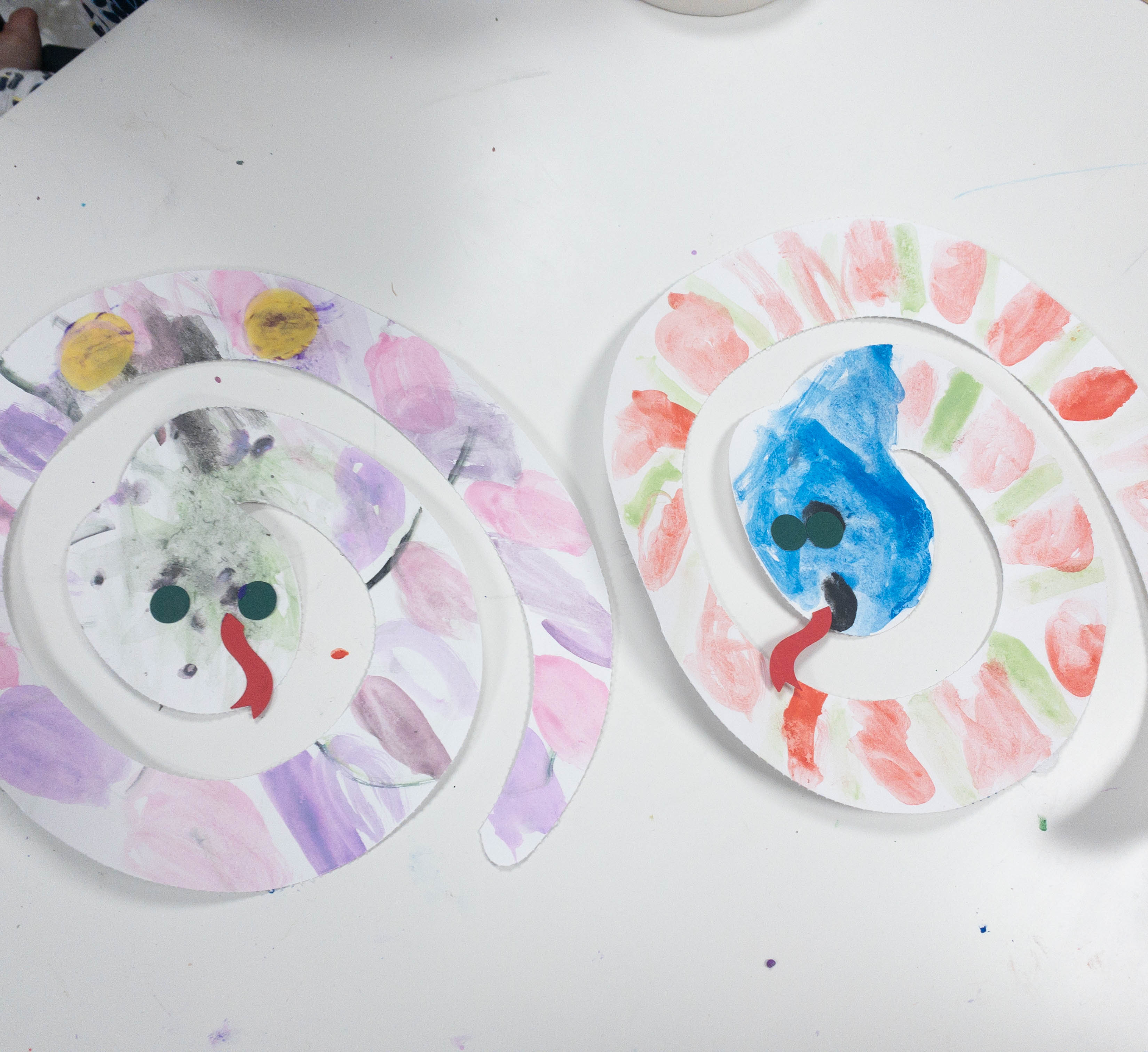 These snakes look very friendly with their colorful scale patterns!
Stop & Go Signs. In this activity, kids will make Stop & Go signs. This can help them learn about road signs and rules.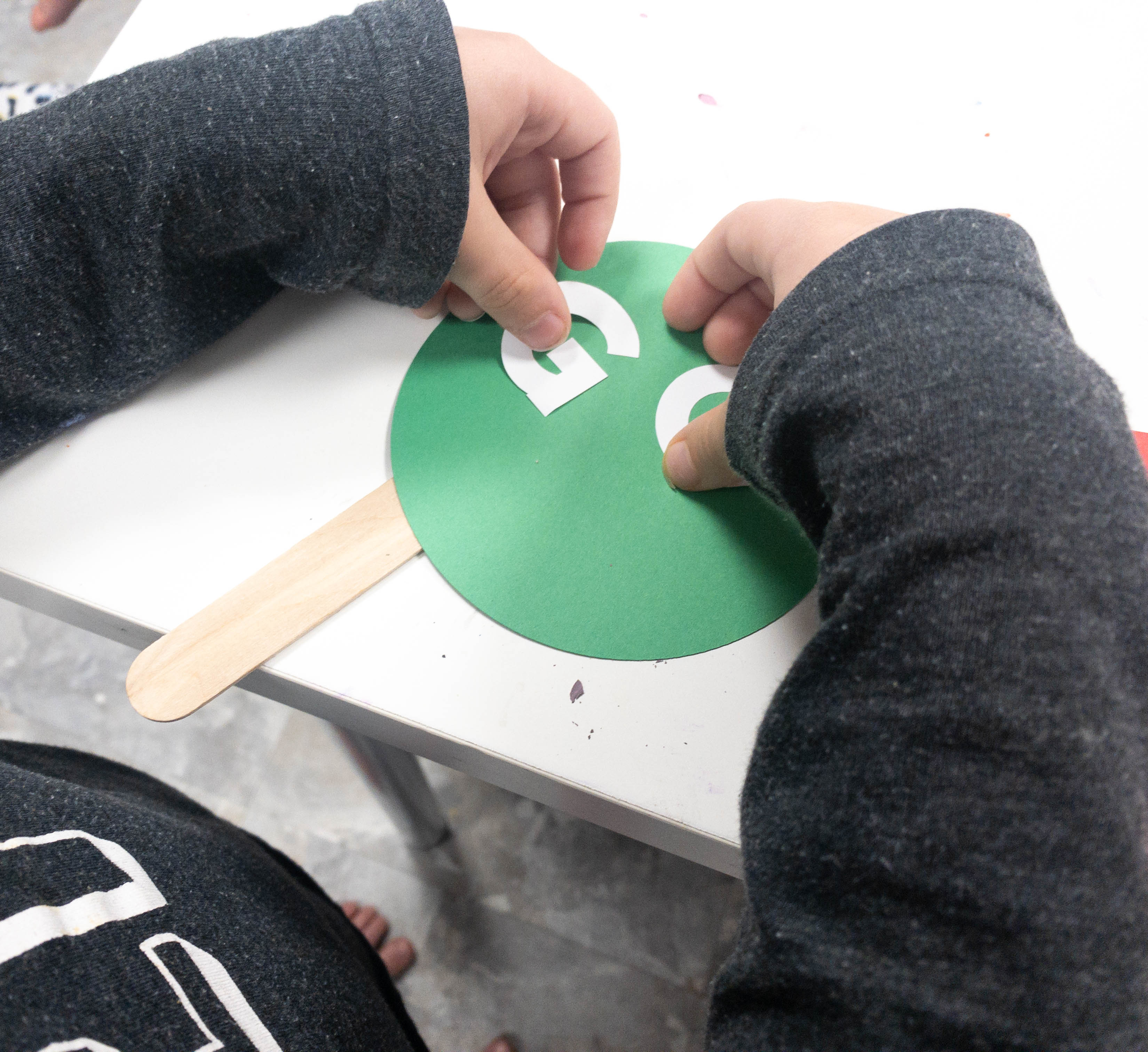 The letters doesn't have to be exactly in the middle. As long as they can be clearly read, they will serve their purpose!
My son enjoyed making the signs!
These signs can be used for gross motor games as well, or even for transportation-themed pretend play.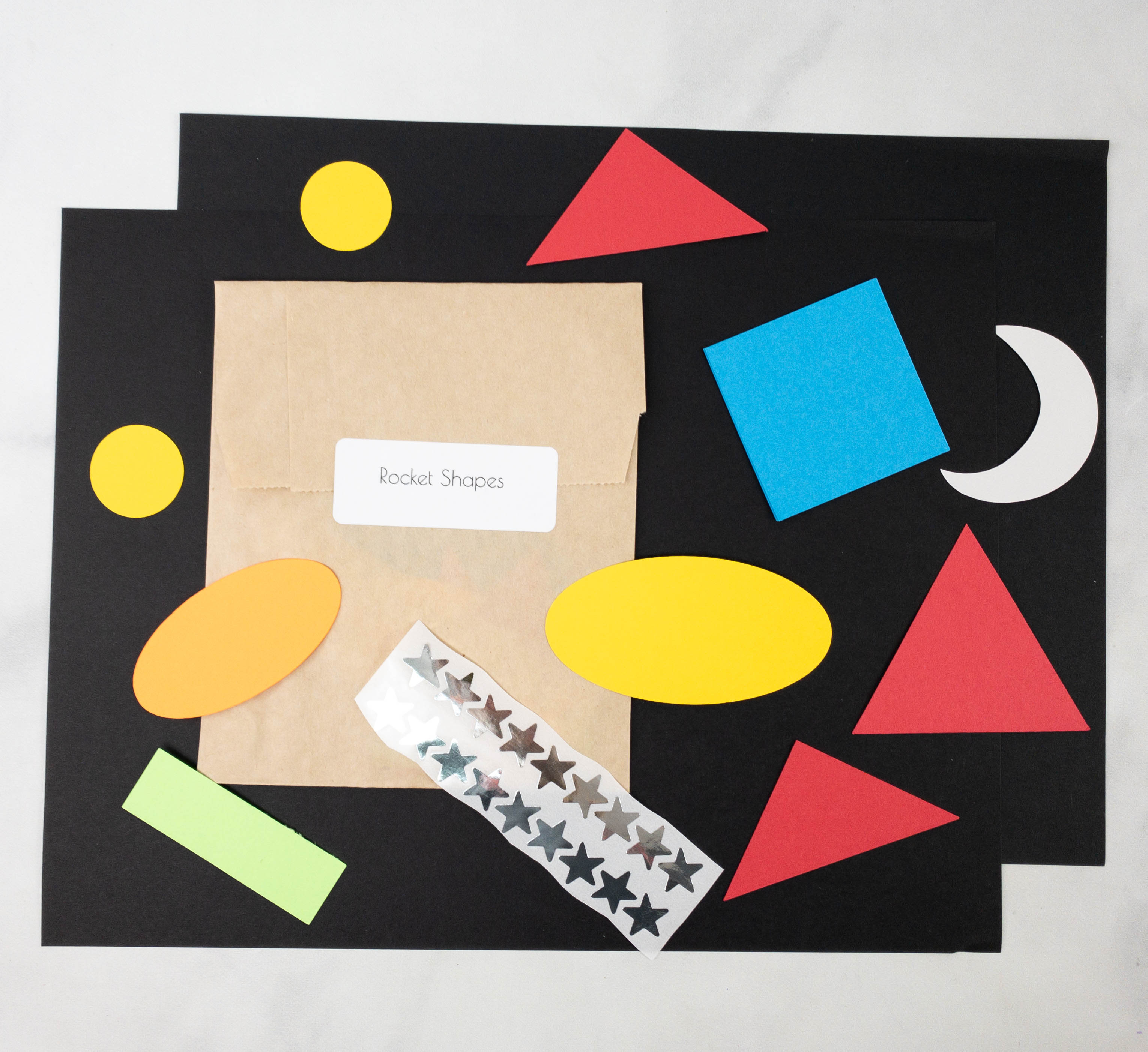 Space Shapes. In celebration of National Space Day, this activity is about making a rocket artwork using different shapes.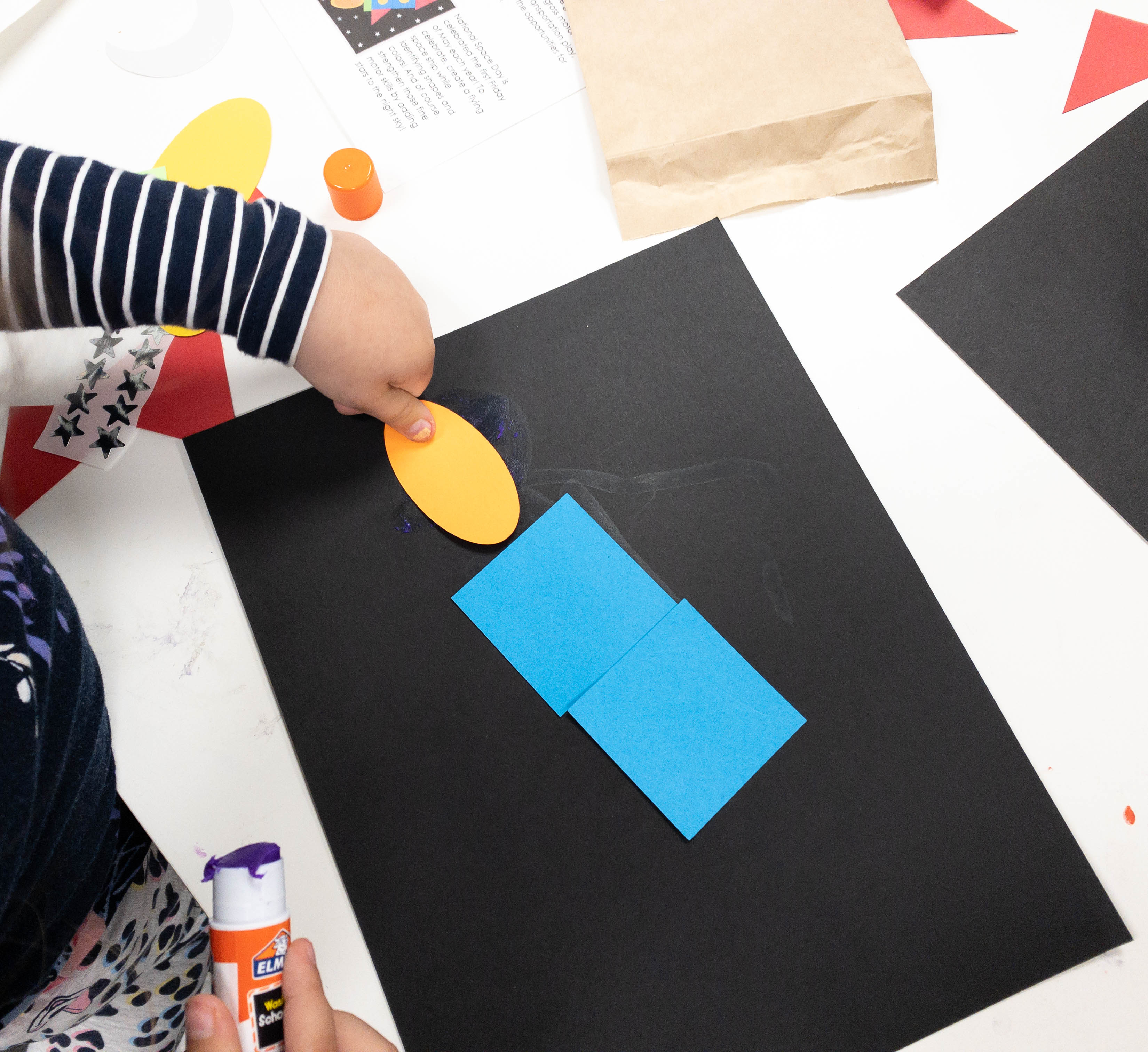 You can use this activity to introduce different shapes and colors to kids!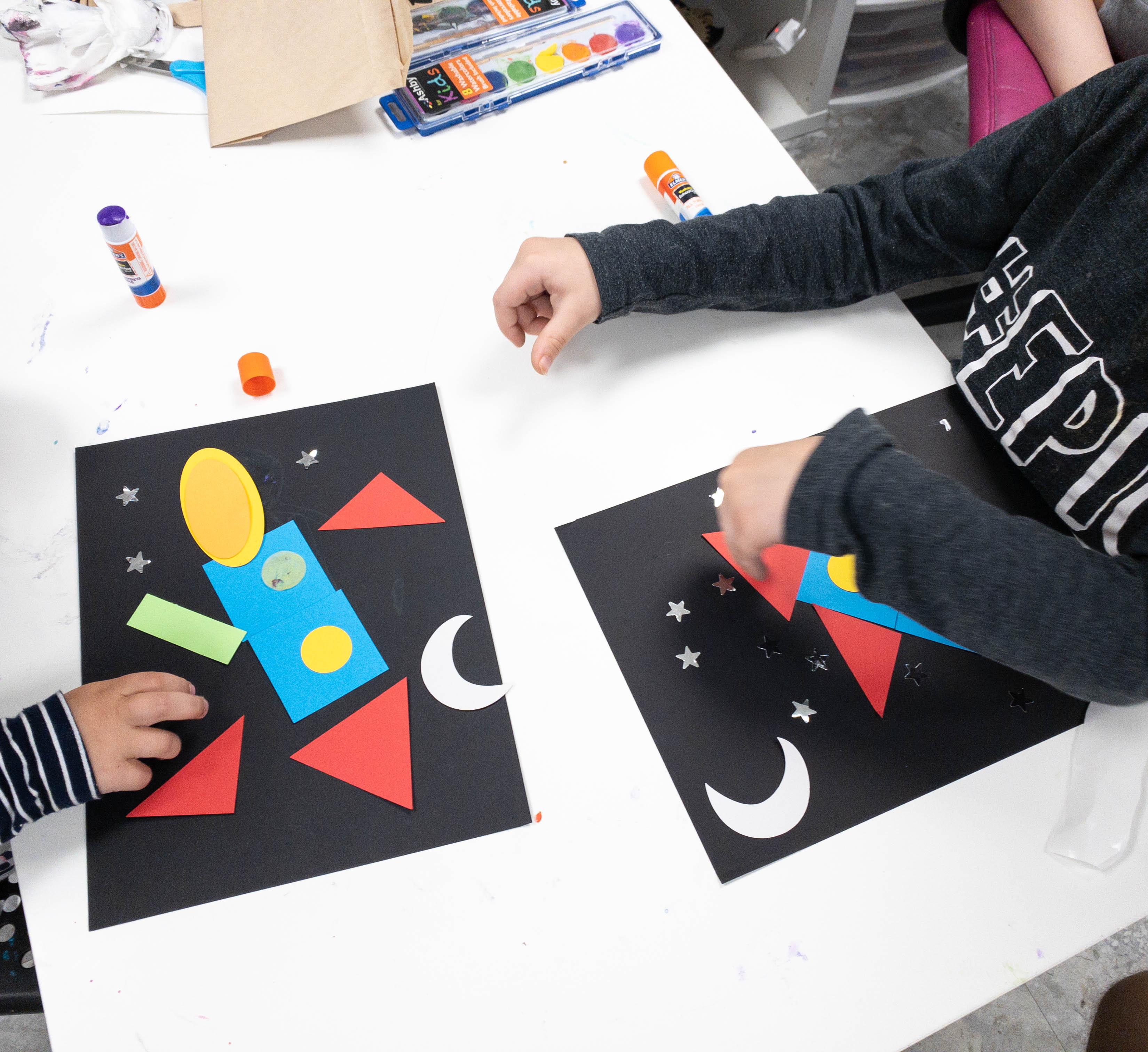 Putting the shapes together even helps with kids' fine motor skills.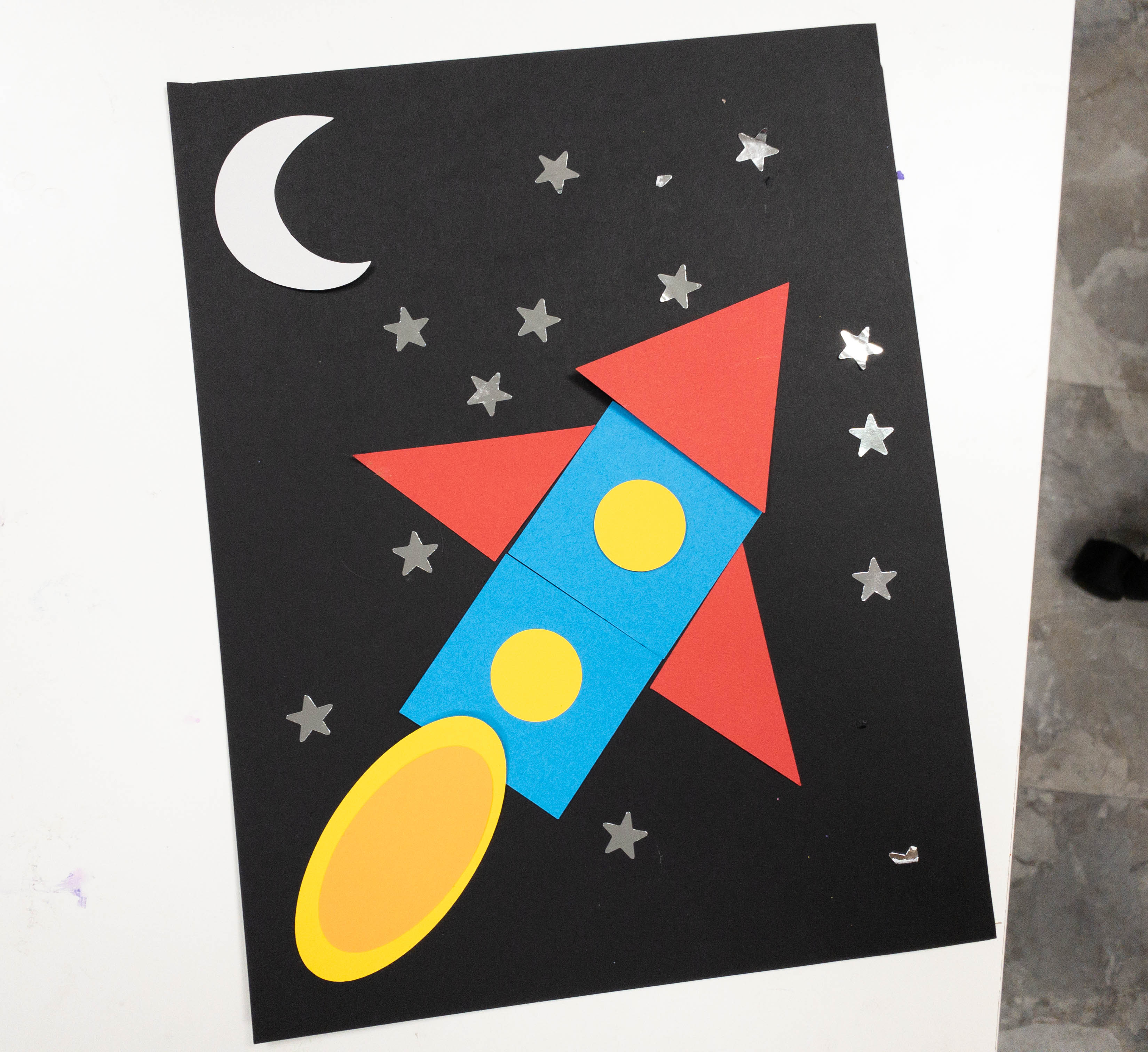 The stars and moon made this scene more beautiful and space-like!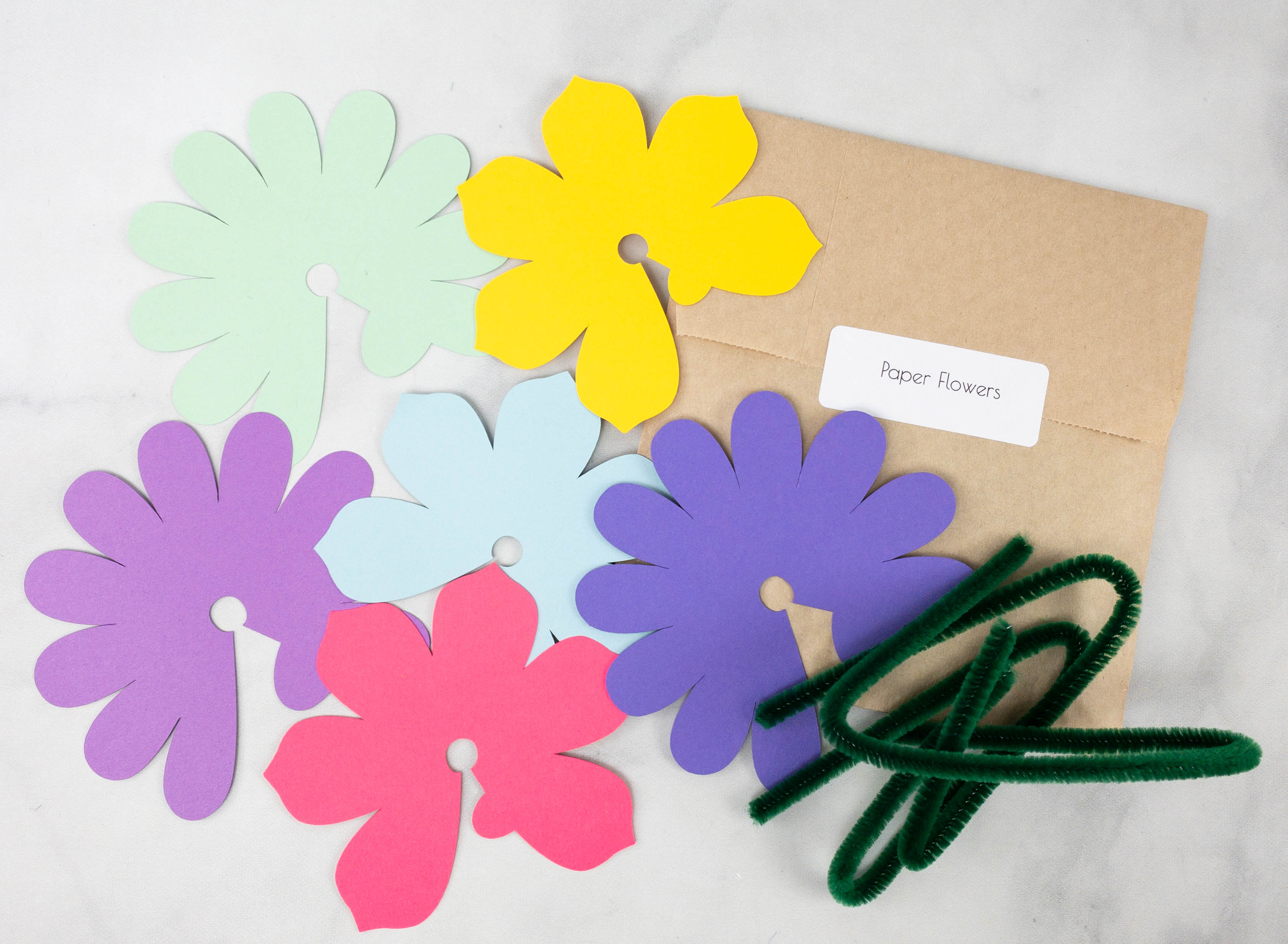 Paper Flowers. These lovely paper flowers are easy to put together. Kids just need to choose two colors to pair with each other and attach to the pipe cleaner.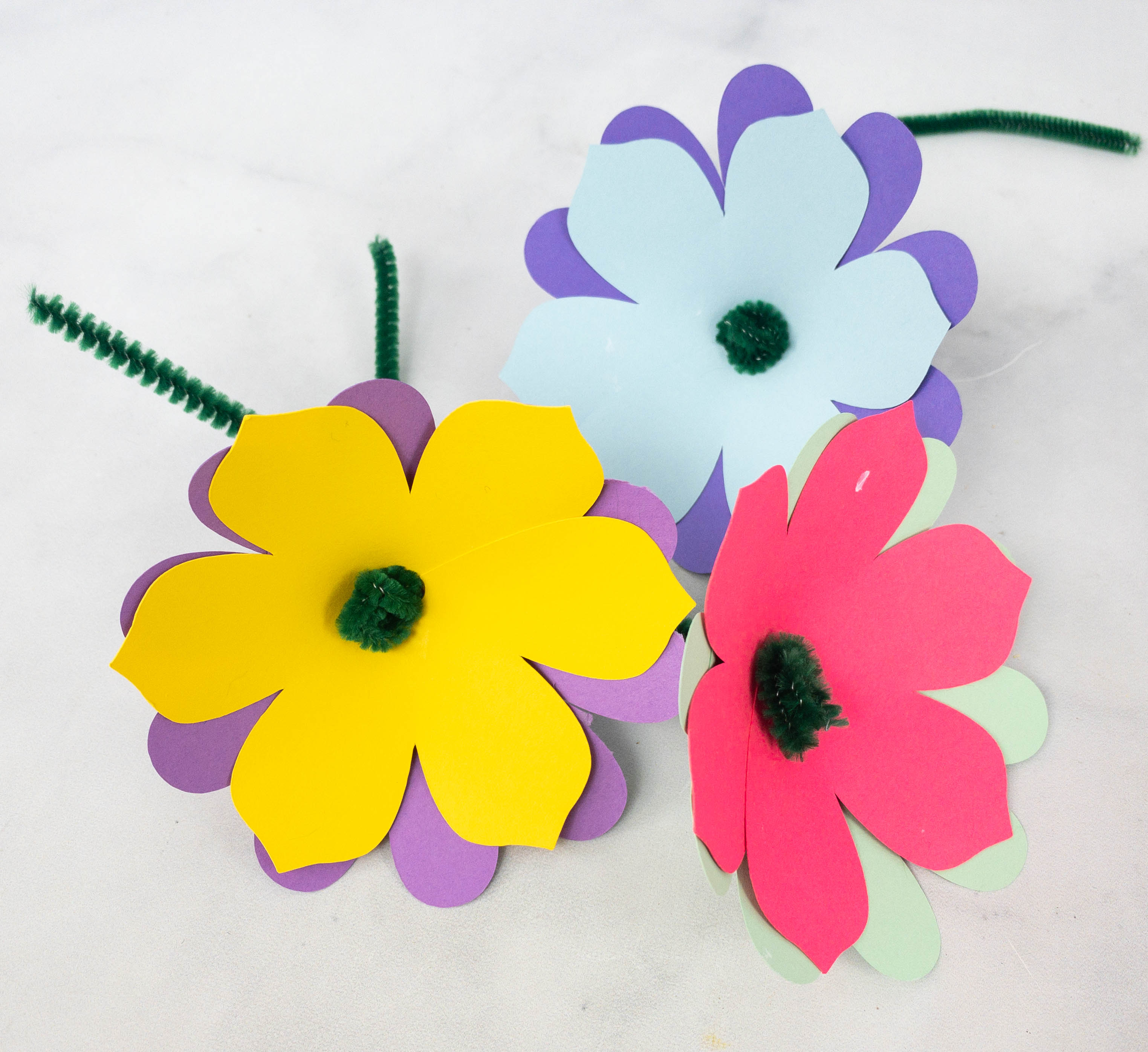 The paper flowers look so lovely. They can be used as a decor for the kids' desk or bedroom!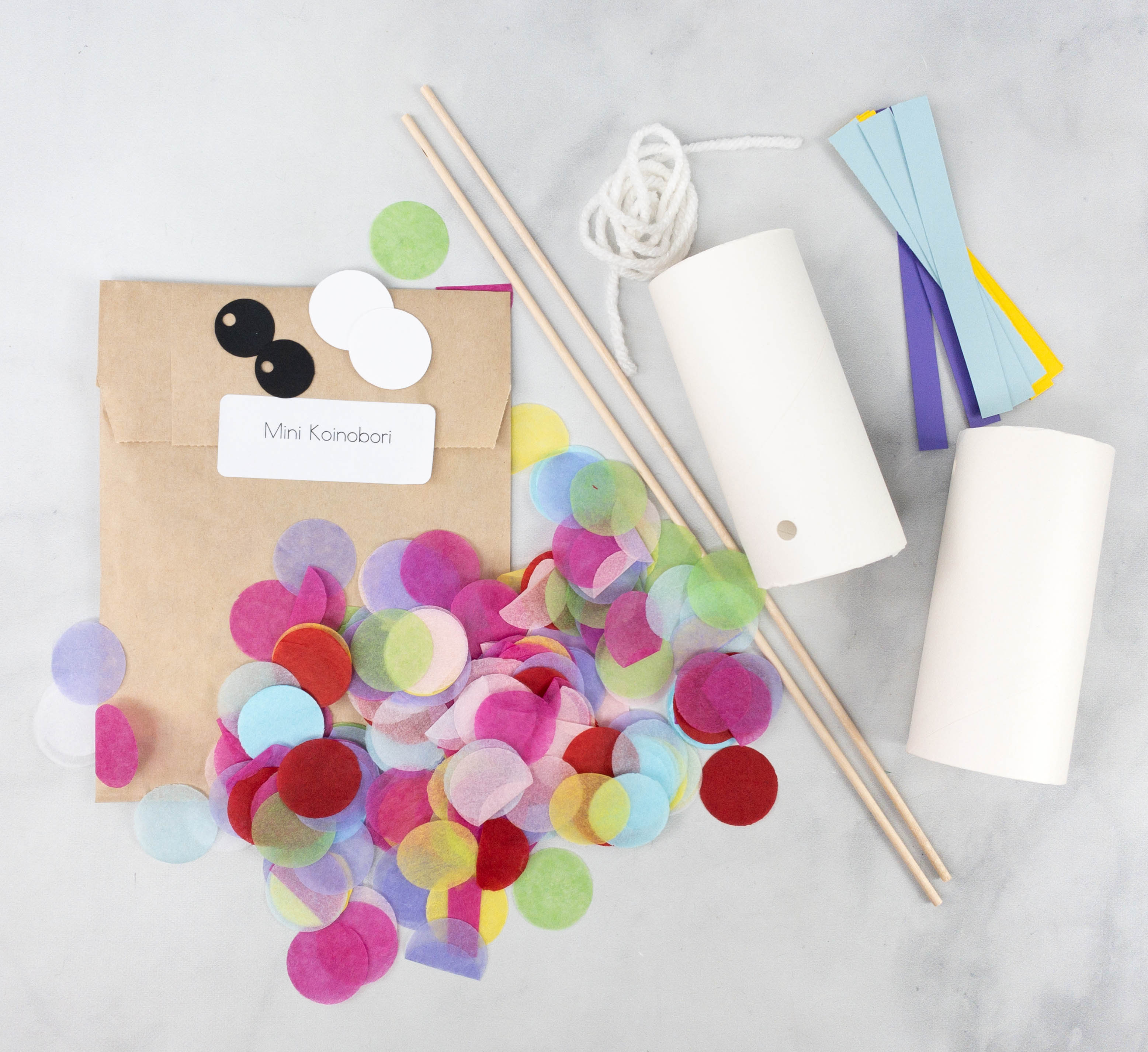 Mini Koinobori. The next activity is about making a Japanese flying carp, also known as a koinobori. It's usually made and displayed during Children's Day in Japan!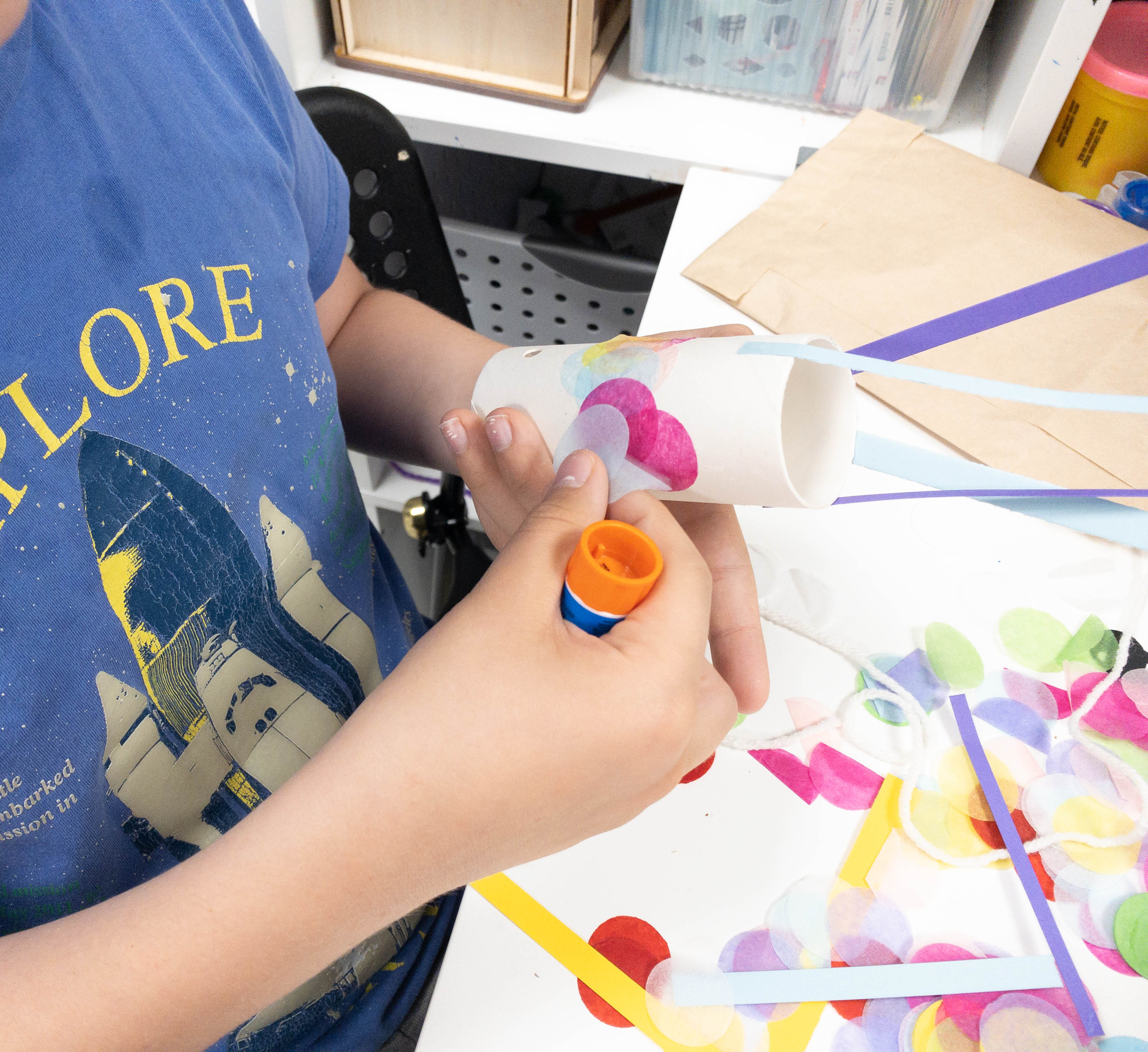 My older son did this activity. He glued the provided confetti circles to the body of the cardboard roll. He added the colorful tails as well!
It's almost done, but first, my son waited patiently for the glue to dry up.
The last step is to attach it to a stick using a string!
The regular version can be flown like kite, but this one is better to use as a cute display!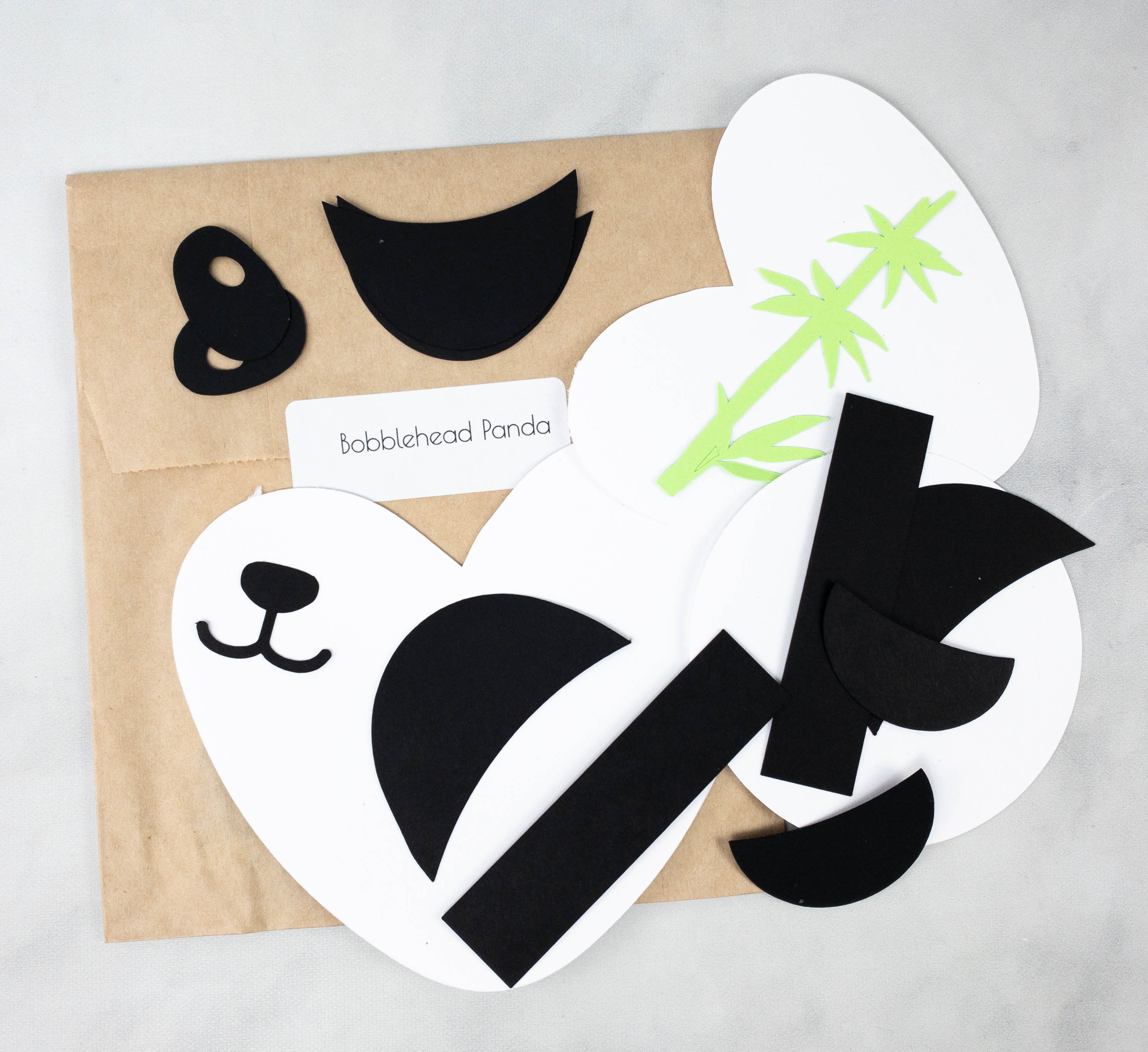 Bobblehead Panda. Pandas are one of my kids' favorite animals, and this time they will be making a bobblehead panda!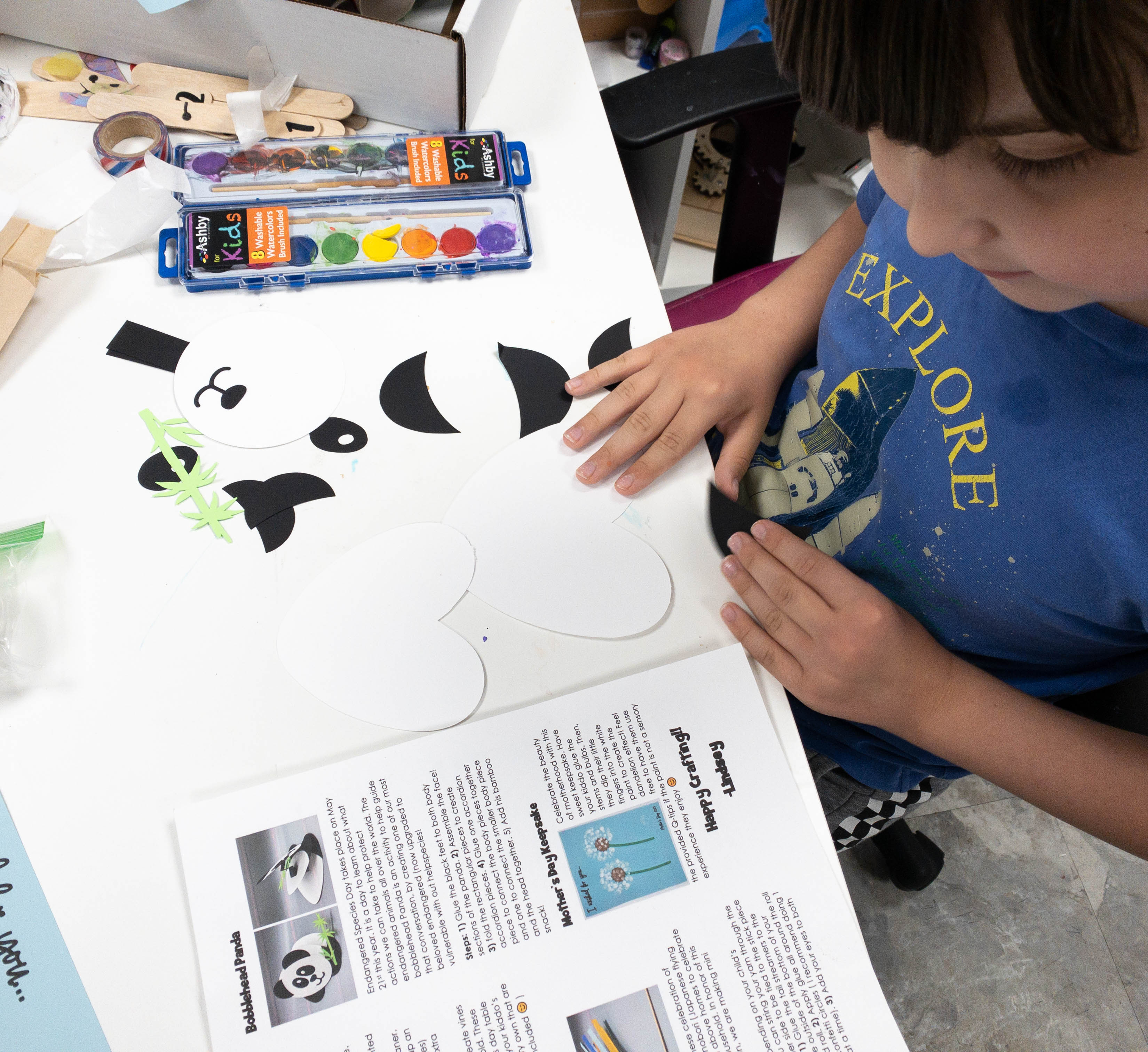 My older son worked in this project as well. He carefully read the instructions before starting with the project.
He glued the shapes one by one and started forming the panda's image!
The head is then attached with the rest of its body.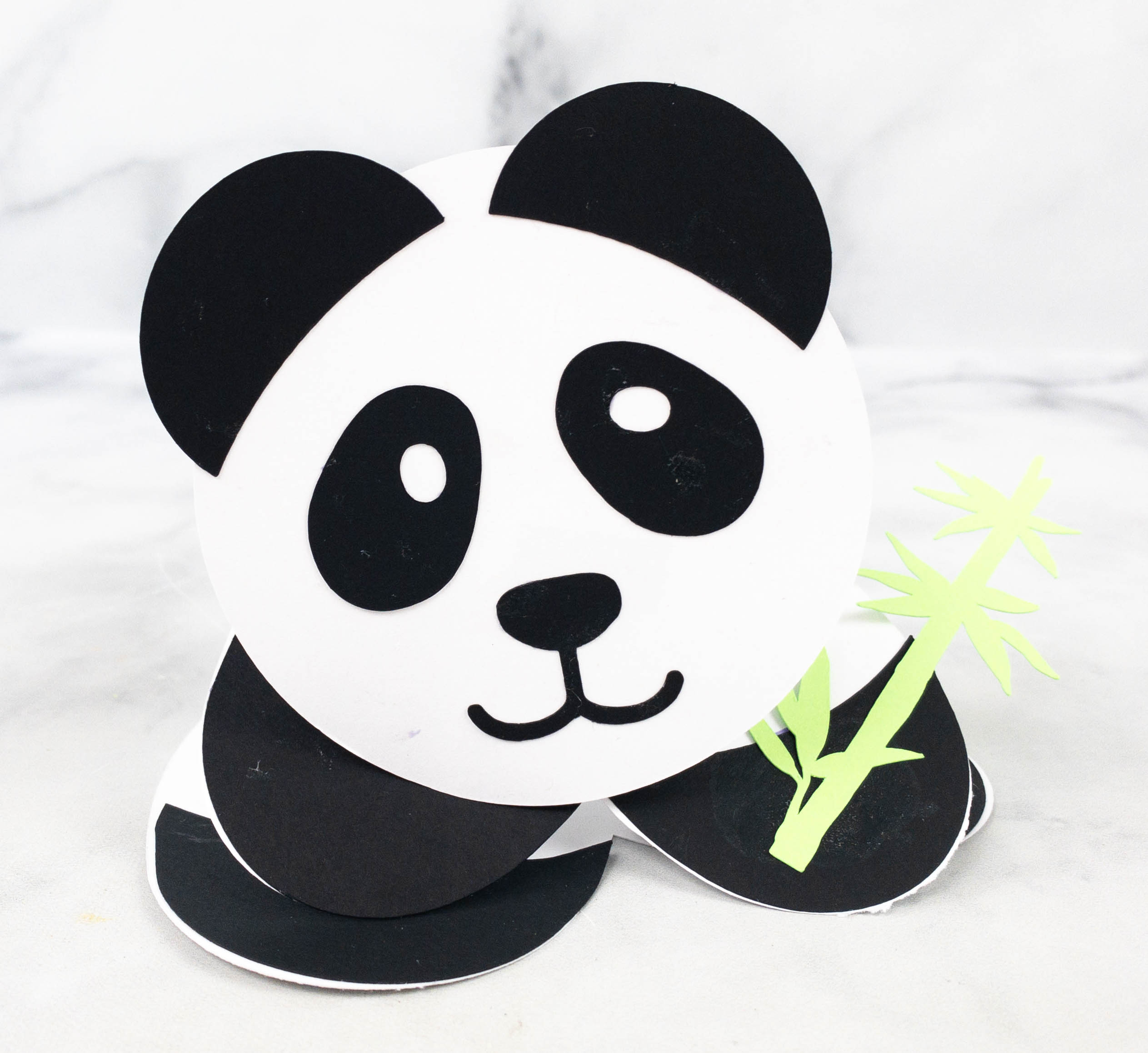 This panda is so adorable!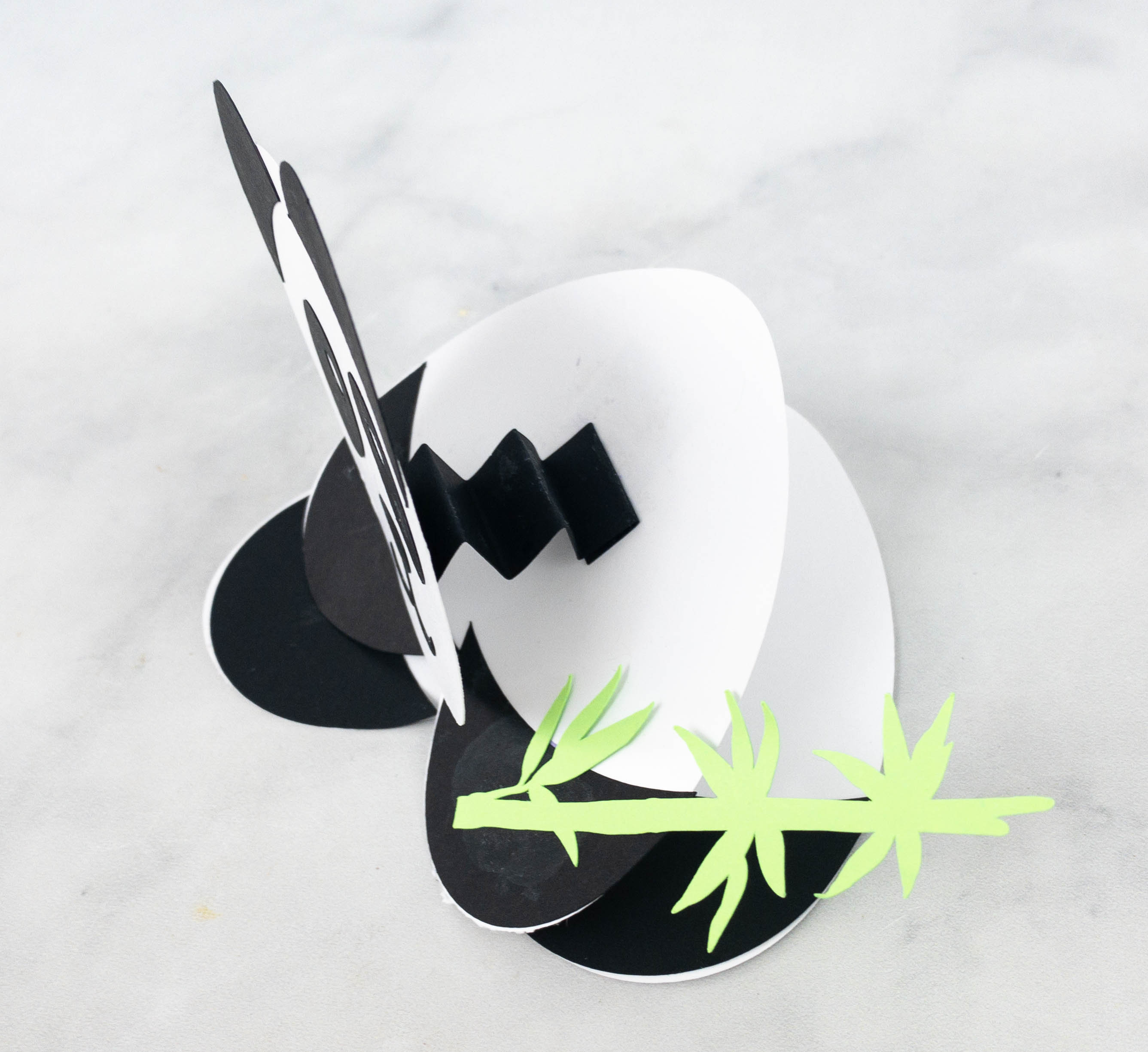 It even had a a stick of bamboo that he loves to eat!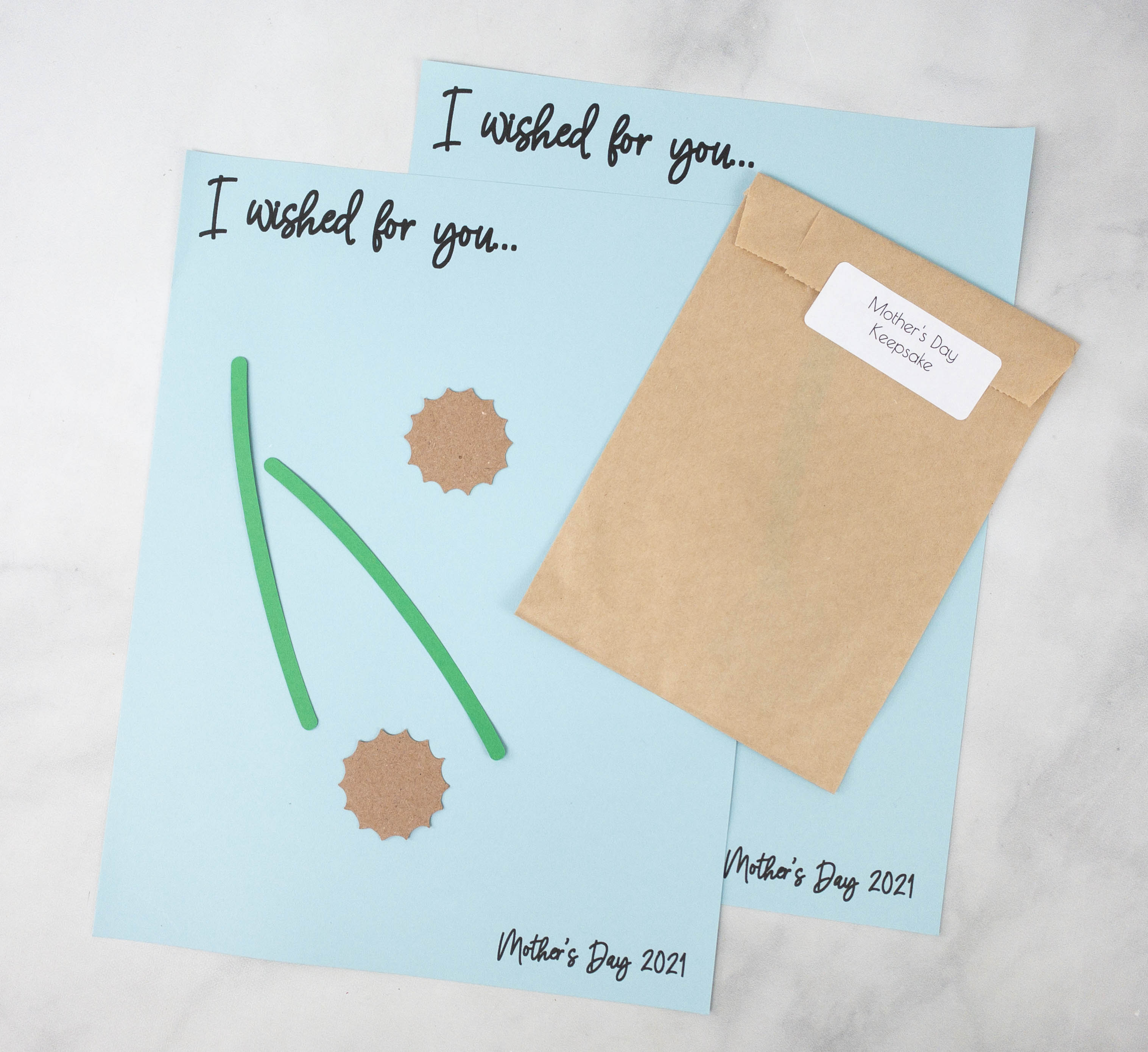 Mother's Day Keepsake. Lastly, my kids made a Mother's Day themed artwork! For this activity, the box provided paper sheets and some parts of a flower.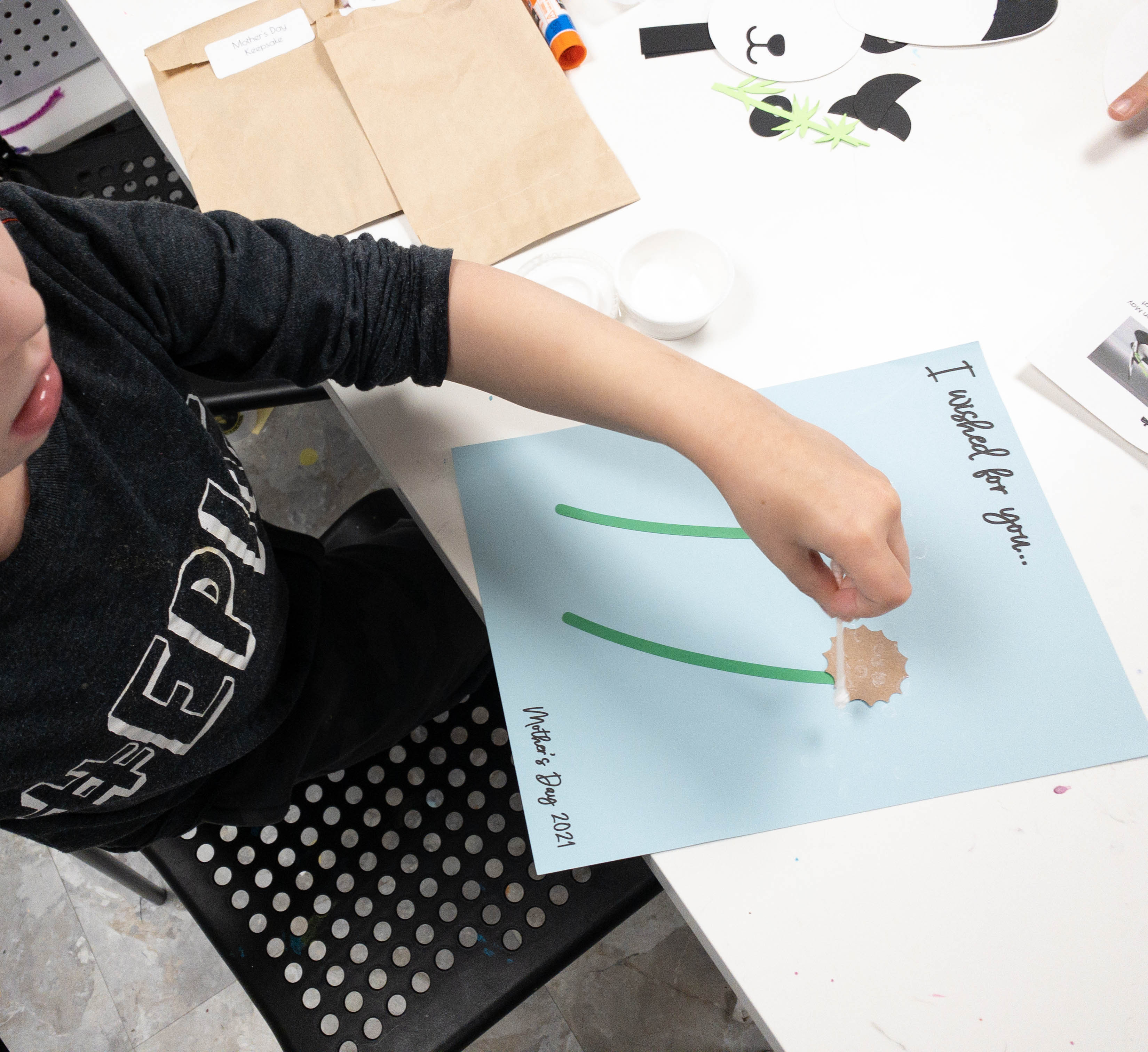 First, my son glued the parts of the flowers are glued to the sheet of paper.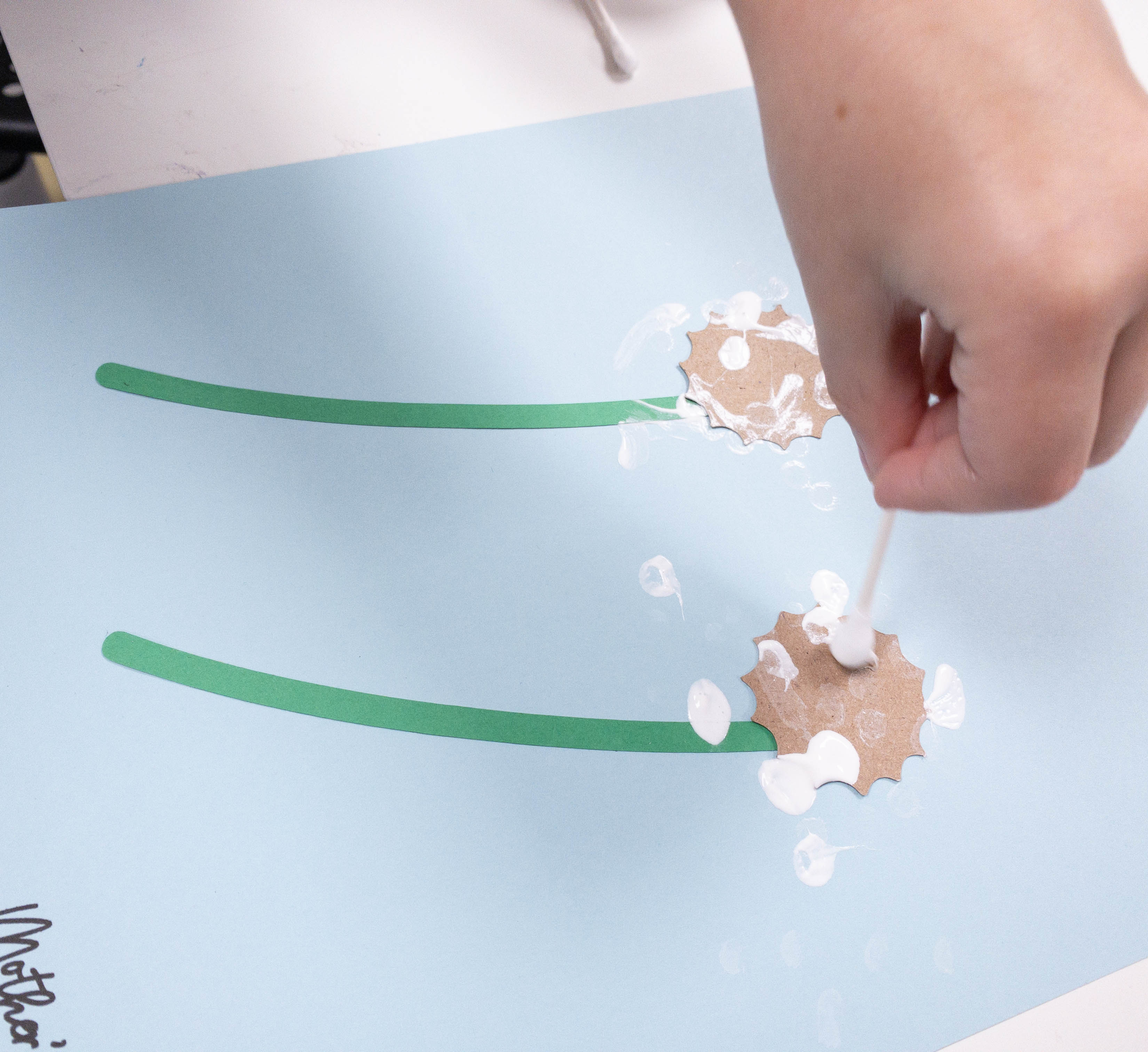 The next step is to put white paint around the flower's heads to create the dandelions. My son used Q-tips for this.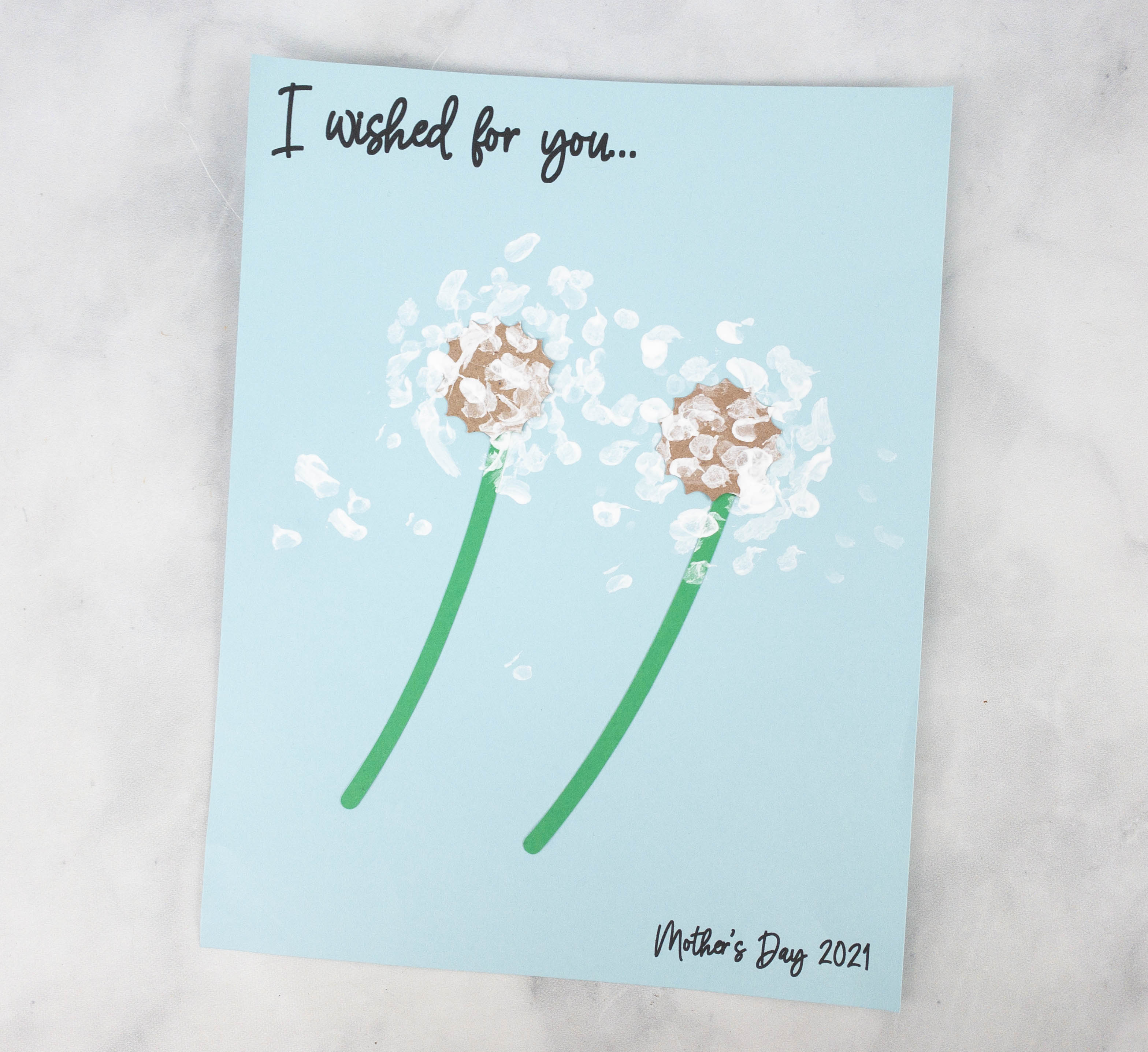 It's a quick and easy activity. You can even frame and display this if you wish!
This is the first KidKits box for my kids and they're loving it so far! All the activities for this month are fun and easy to do. Aside from keeping kids busy and engaged, they also make a great way of introducing kids to different things, concepts, and the current month's celebrations. My kids' favorite activities from the box are the koinobori or Japanese flying carp and the snail puzzle which they colored and played with after. Overall, this is an ideal subscription for kids that love to craft, and parents that love easy not too messy crafts that are really contained and easy to direct, and I appreciate that they encourage learning through play and crafting memories!
What do you think of this month's box?