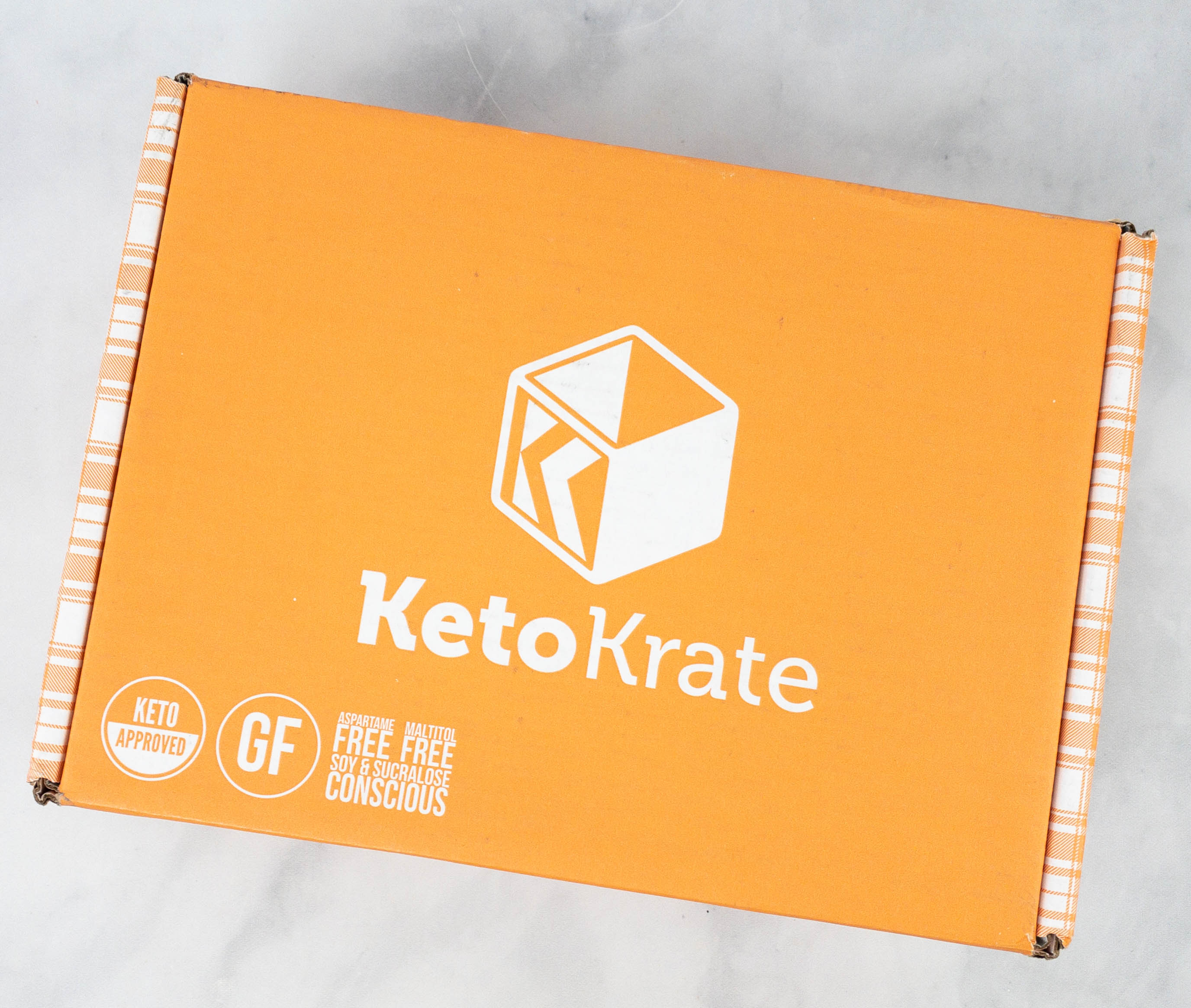 Keto Krate offers a keto subscription box for those who love keto snacks! Every month, members receive 10+ full-sized keto snacks with less than 5g net carbs per serving, as well as printed insert including keto tips, keto recipes, keto advice, member case studies, and other information to keep you inspired with your keto journey. Members also get VIP access to the members-only KetoShop and Krate.Club. KetoShop is where you can discover and purchase more keto-friendly goodies including past Krates and one-off items. Krate.Club is where you'll find more useful information, discounts, recipes, and more for the current month's KetoKrate! The subscription costs $39.99 a month, plus free shipping.
Keto Krate's keto snack and food subscription made the list in our 2021 readers' choice best health and wellness subscription box list!
DEAL: Get $10 off your first Krate! Use coupon code HELLO100FF.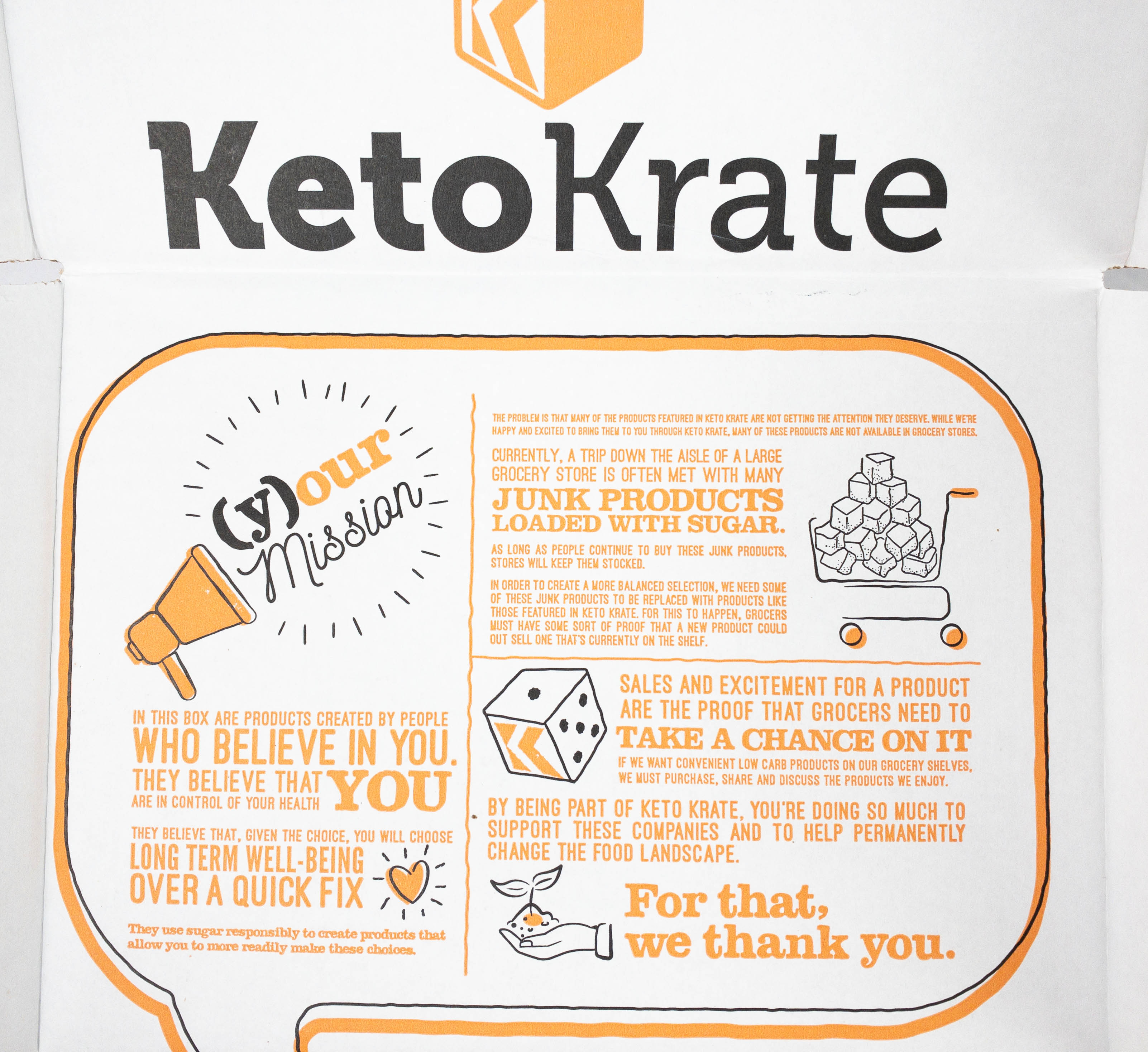 The inner lid of the box contains some positive messages and more information about the snacks they feature.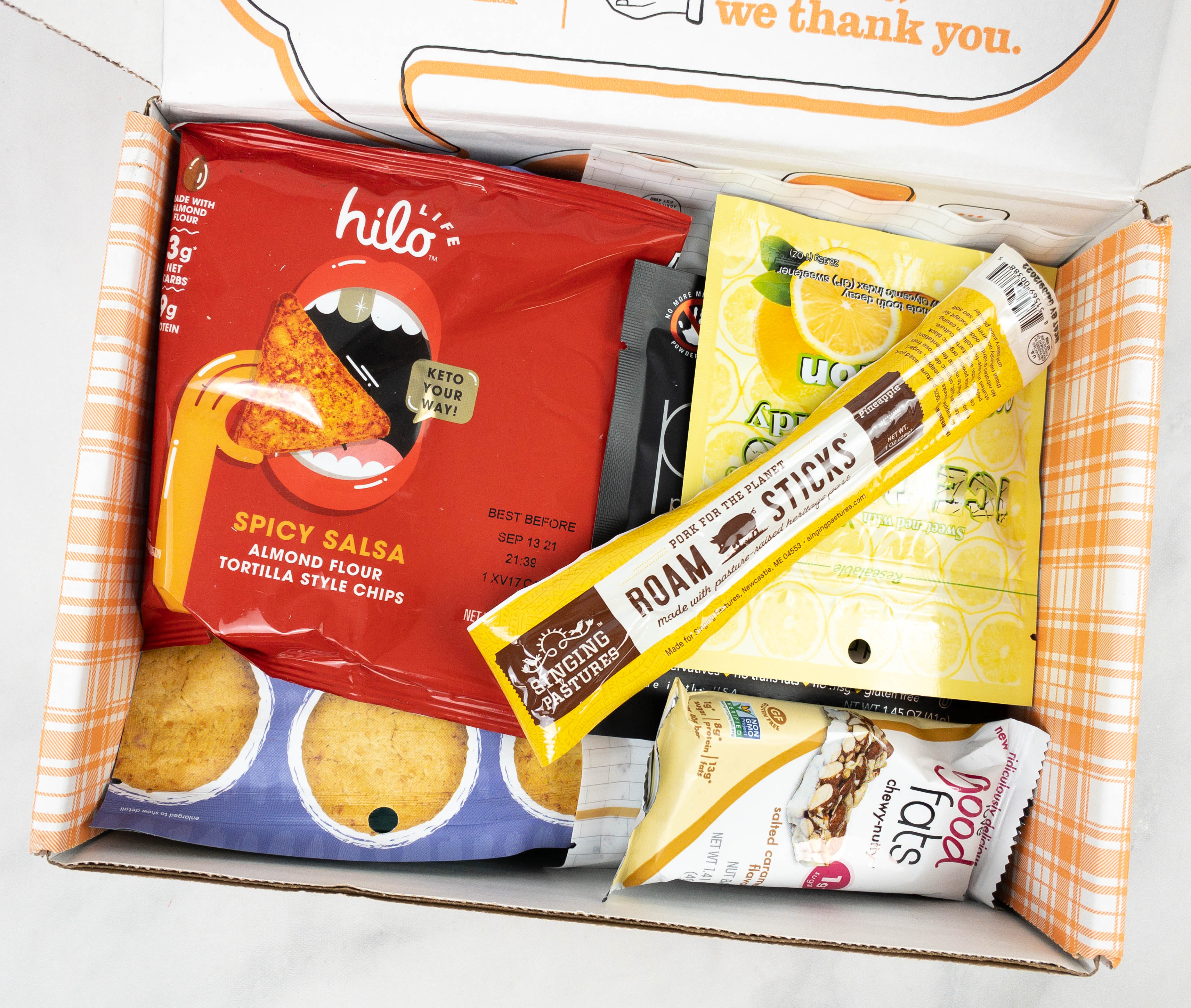 The box has no extra packaging, fillers, or squiggles.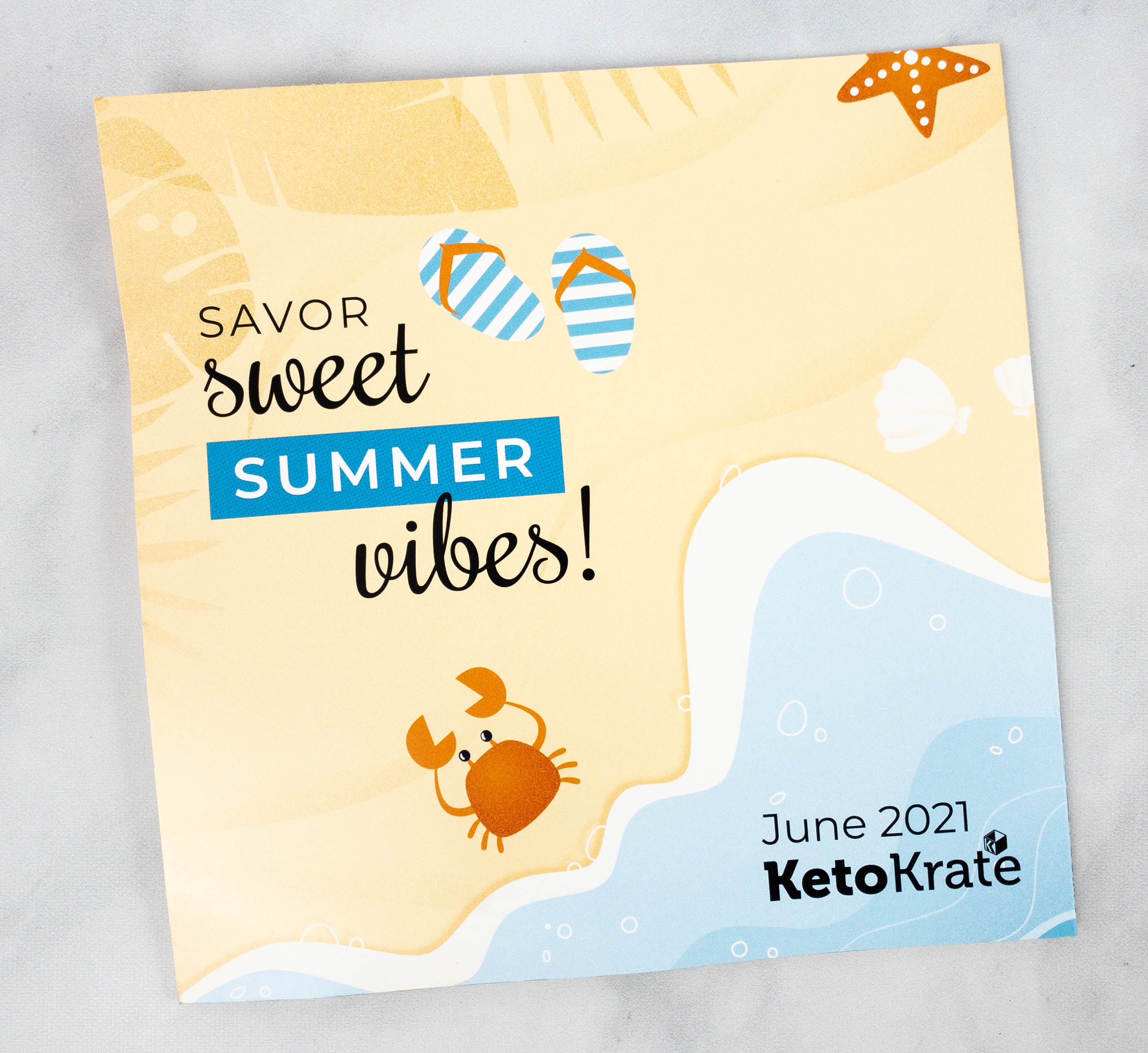 Here's a promotional booklet from Keto Krate.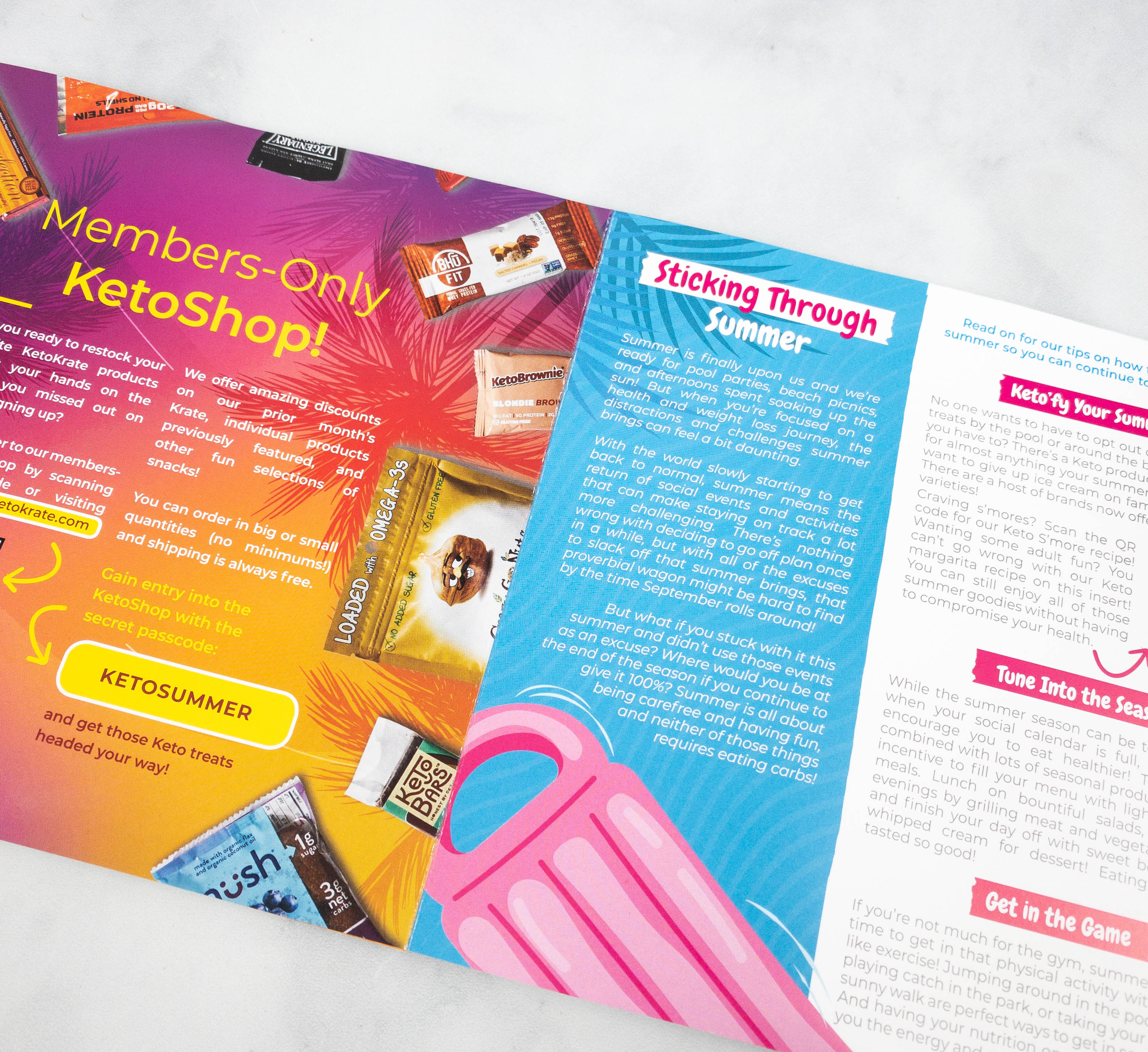 It also shows how members can access the members-only KetoShop!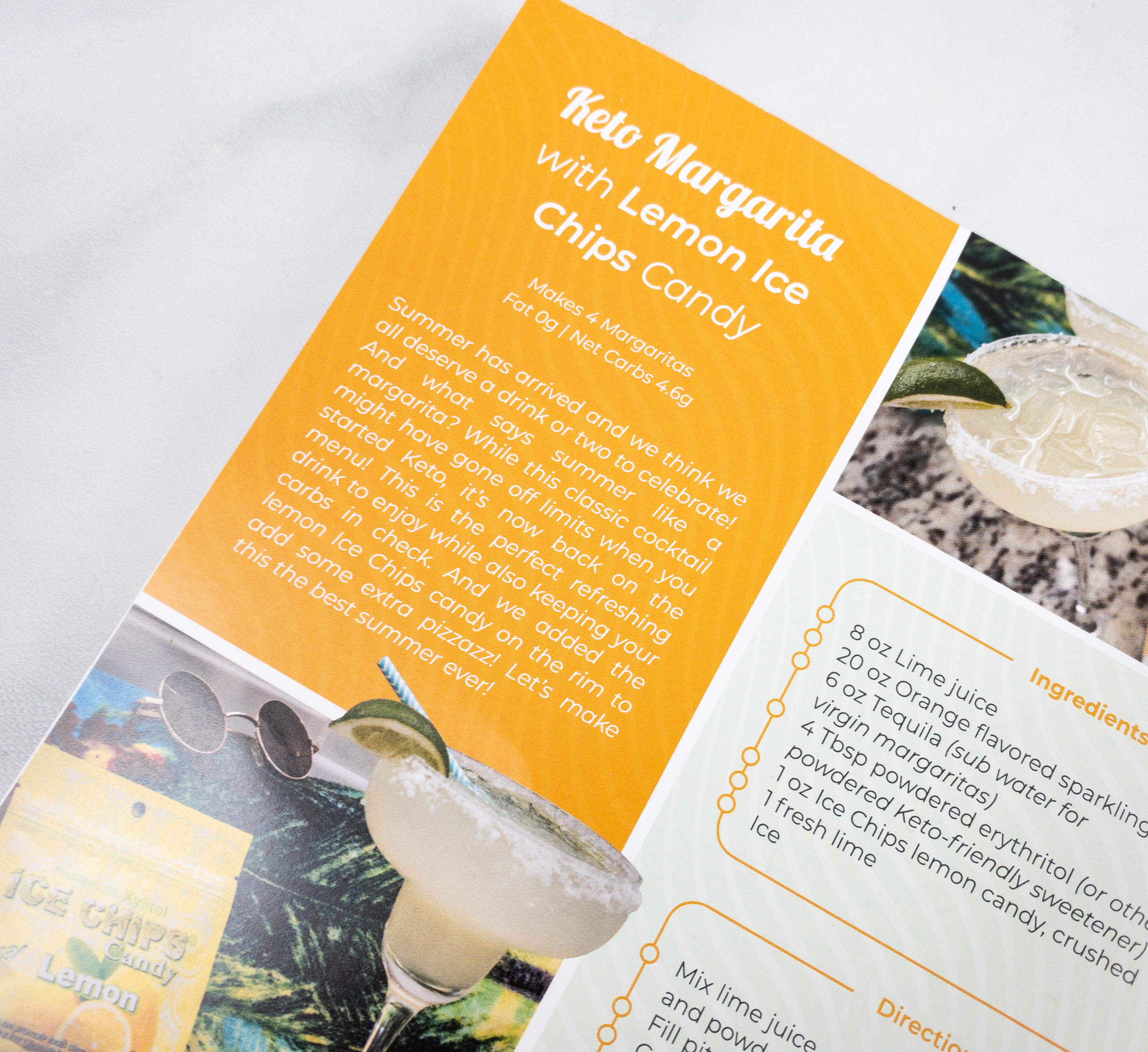 This part of the booklet has a keto friendly recipe! The featured recipe this month is Keto Margarita with Lemon Ice Chips Candy.
To know more about our box, there's also a QR code that will direct you to Krate.Club!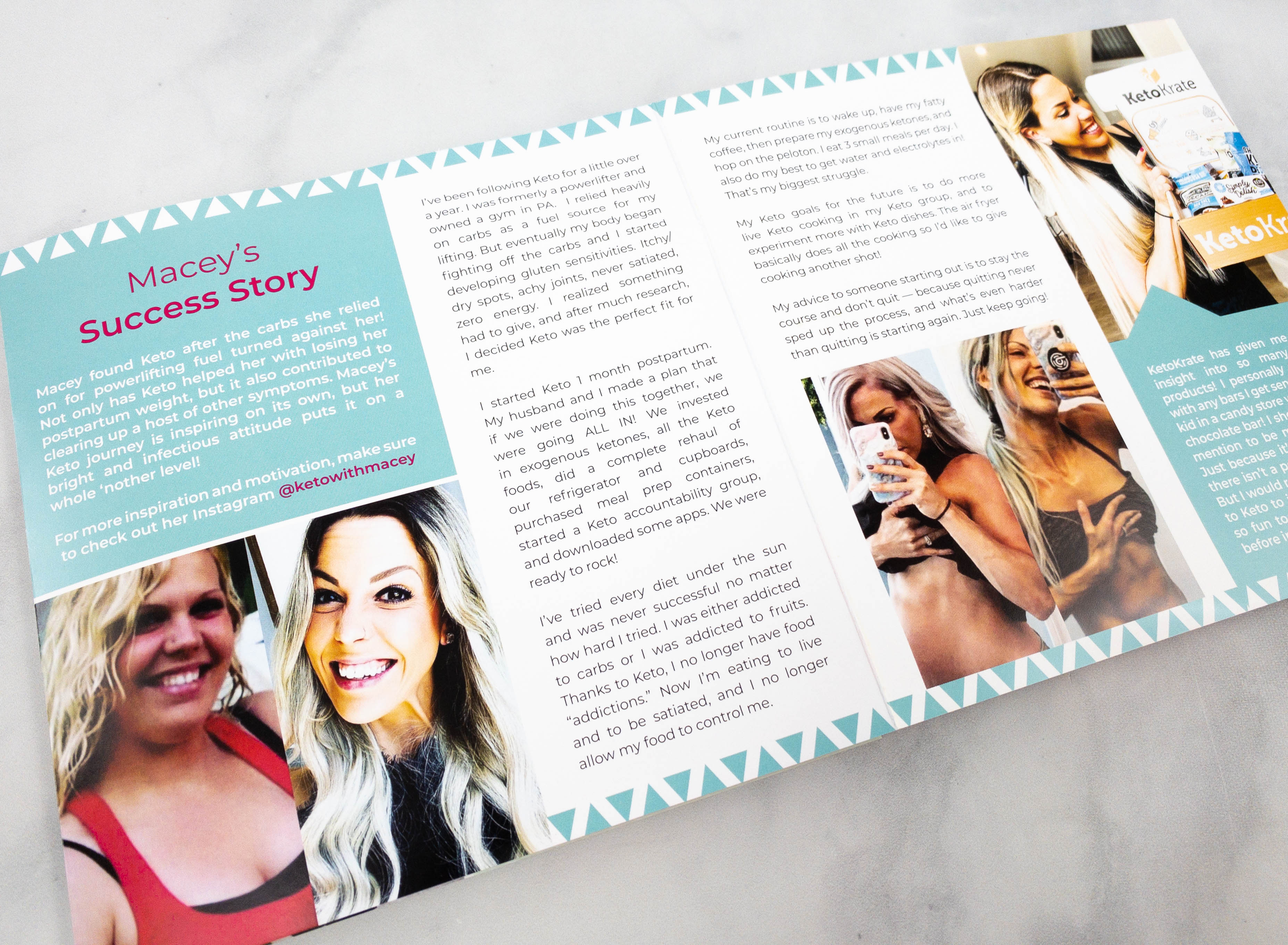 Another part of the booklet features inspiring stories of people who are on a keto diet, plus tips!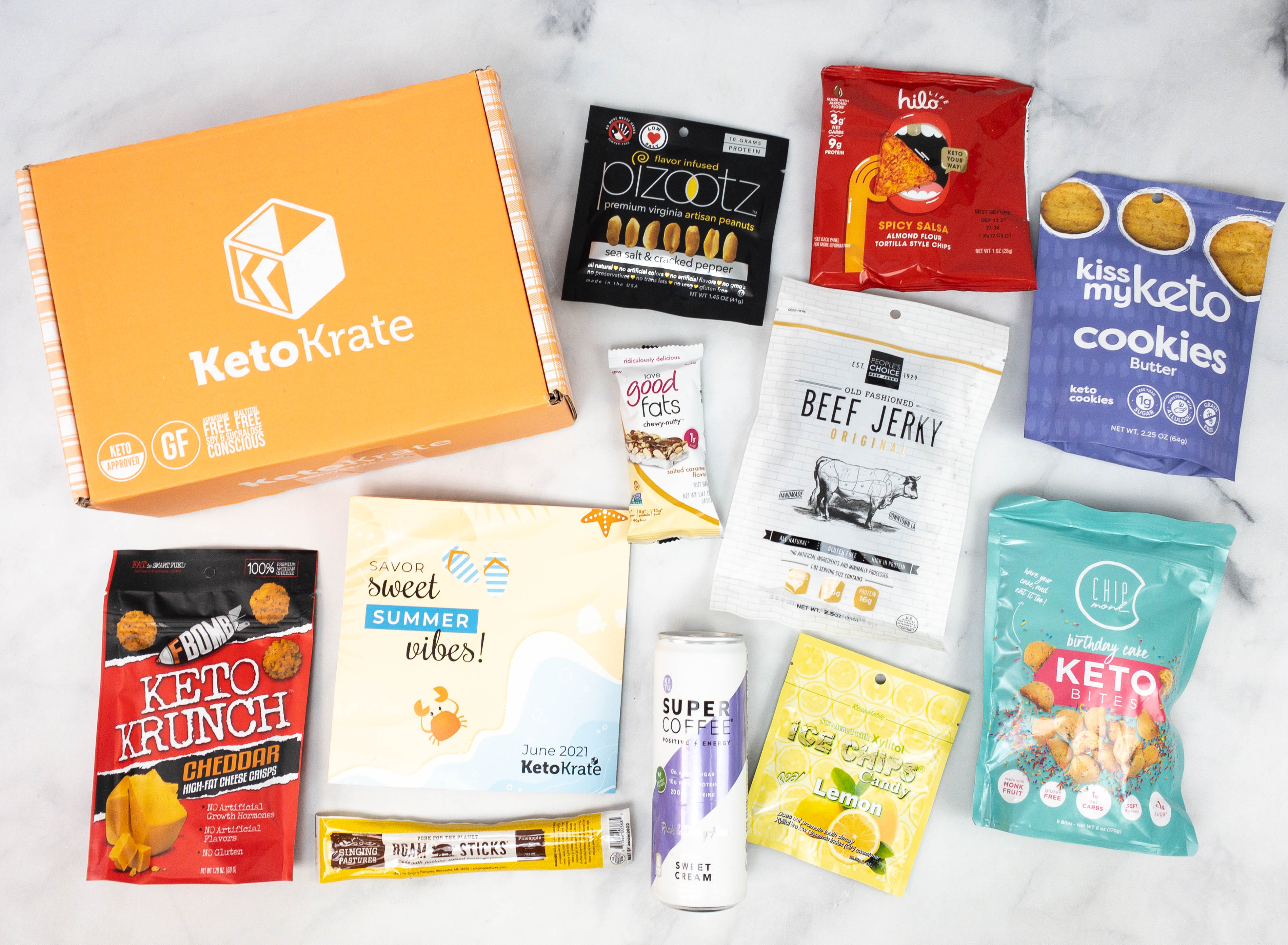 Everything in my box!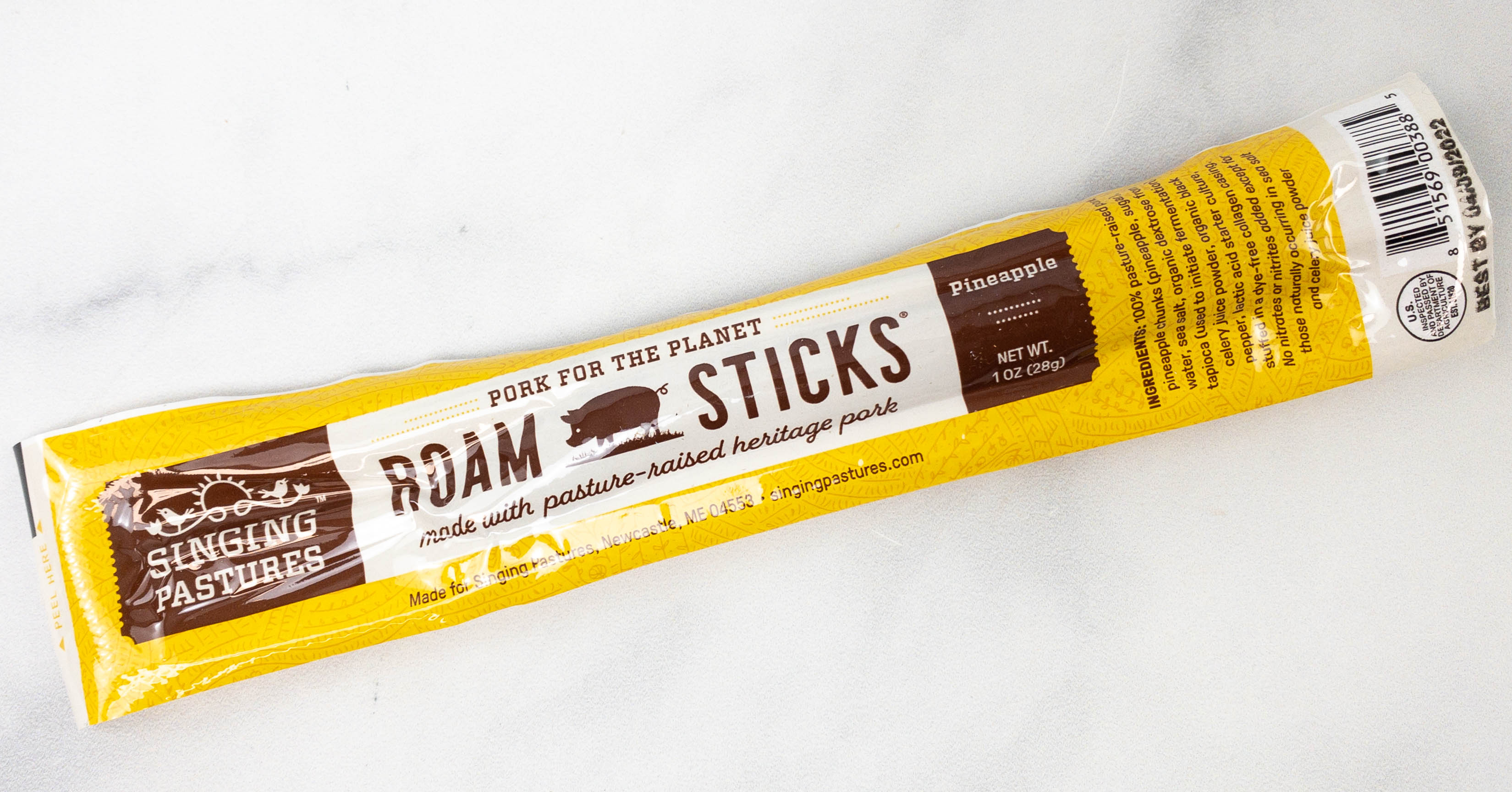 Singing Pastures Roam Sticks Hickory Smoked Pork With Pineapple ($2.33) It's a delicious and healthy combination of hickory smoked pork and pineapple in a stick! The pork they used for this snack stick is pasture-raised and antibiotic-free.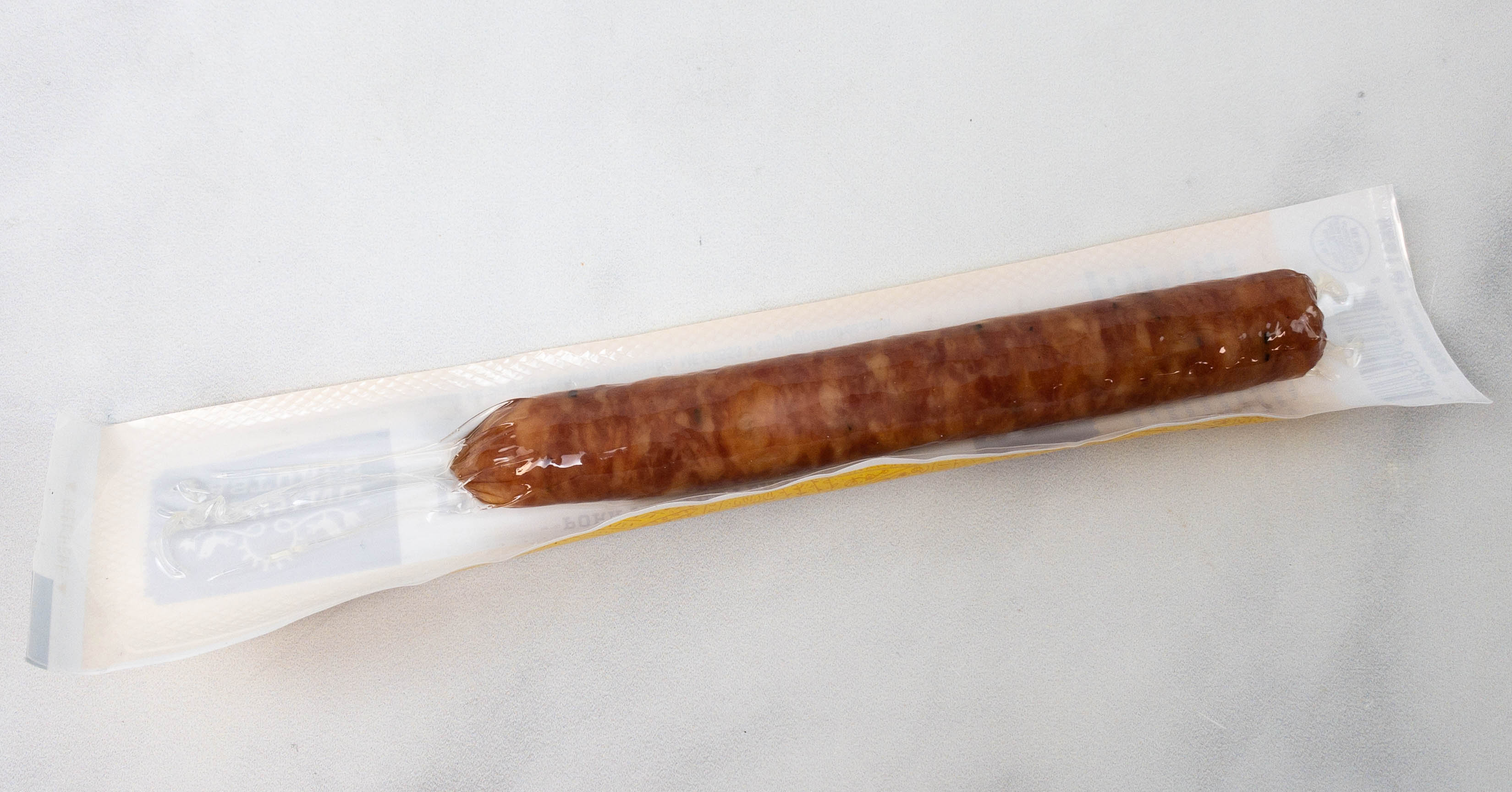 It's juicy and flavorful, not to mention rich in protein. Since it's easy to eat, it's a great snack to bring on-the-go.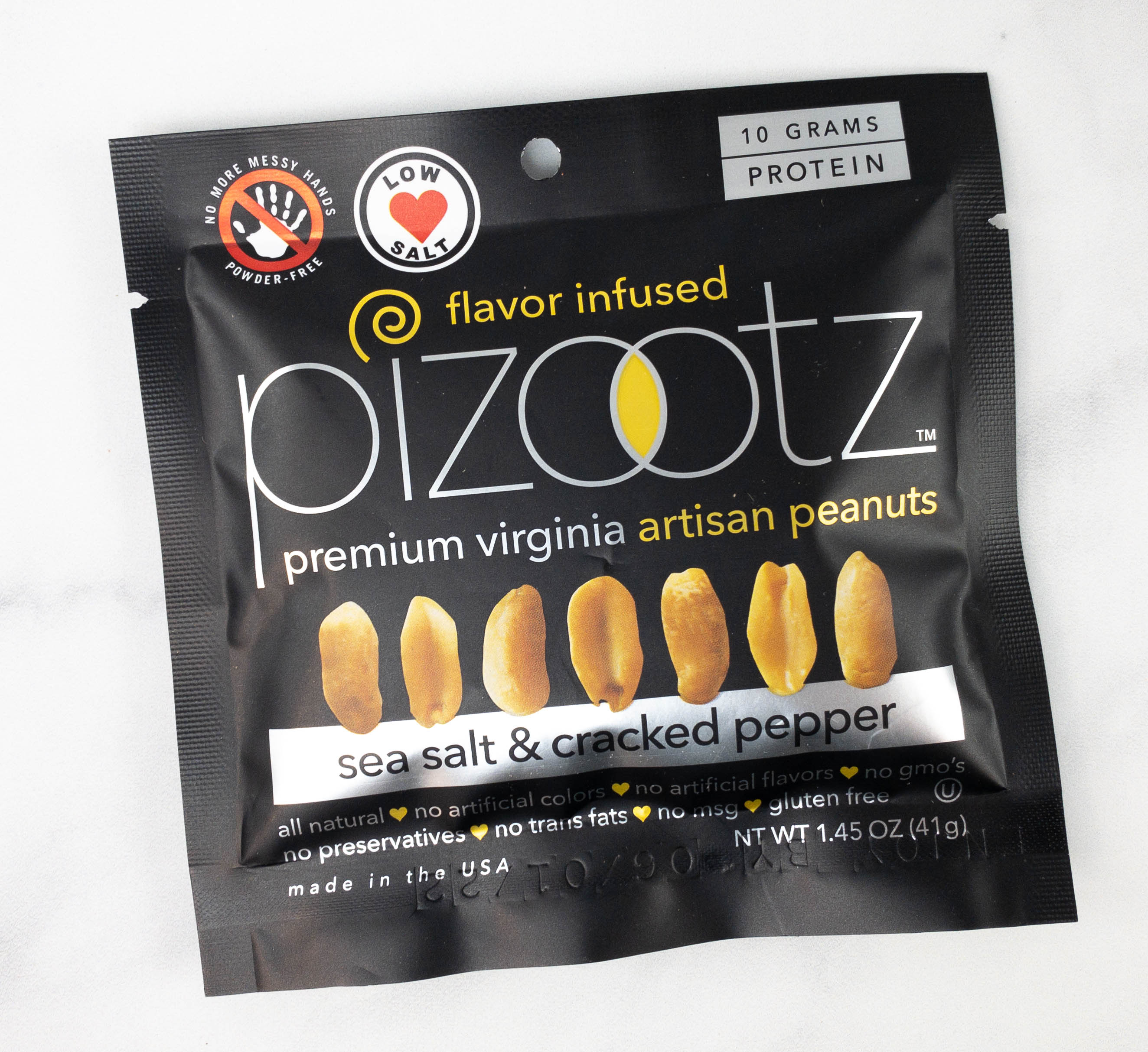 Pizootz Flavor Infused Premium Virginia Artisan Peanuts ($1.49) This pack of peanuts is made tasty with sea salt and cracked black pepper. Ingredients are all natural and doesn't contain GMOs, preservatives, trans fat, MSG, and gluten. It's powder-free as well!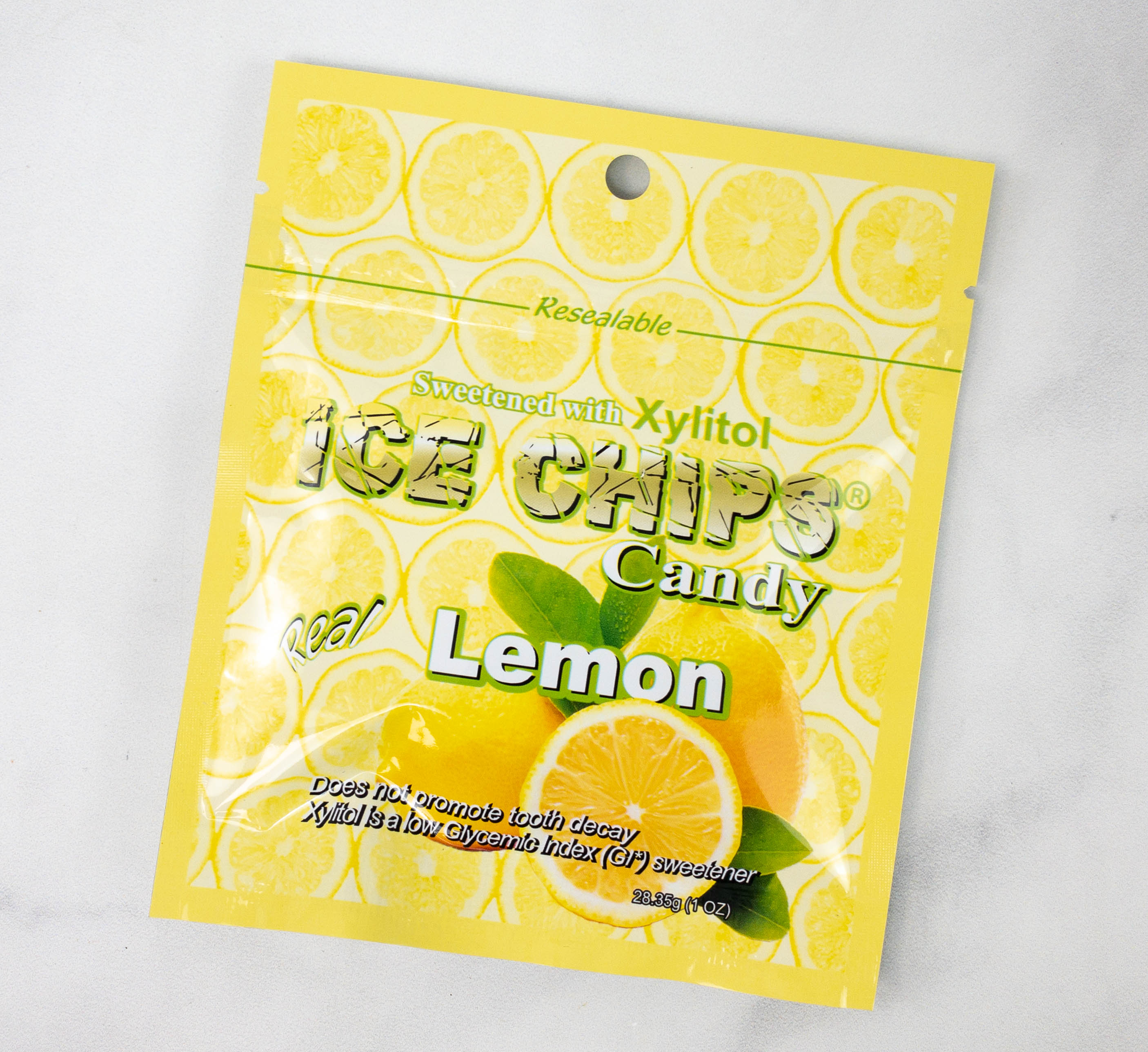 Ice Chips Lemon Candy ($16.99) Here's one of the ingredients needed to make this month's featured recipe, the Keto Margarita! Each candy is sweetened using xylitol, a sweetener that's low in GI and does not contribute in building up tooth decay. The taste reminds me of a classic lemonade from lemonade stands!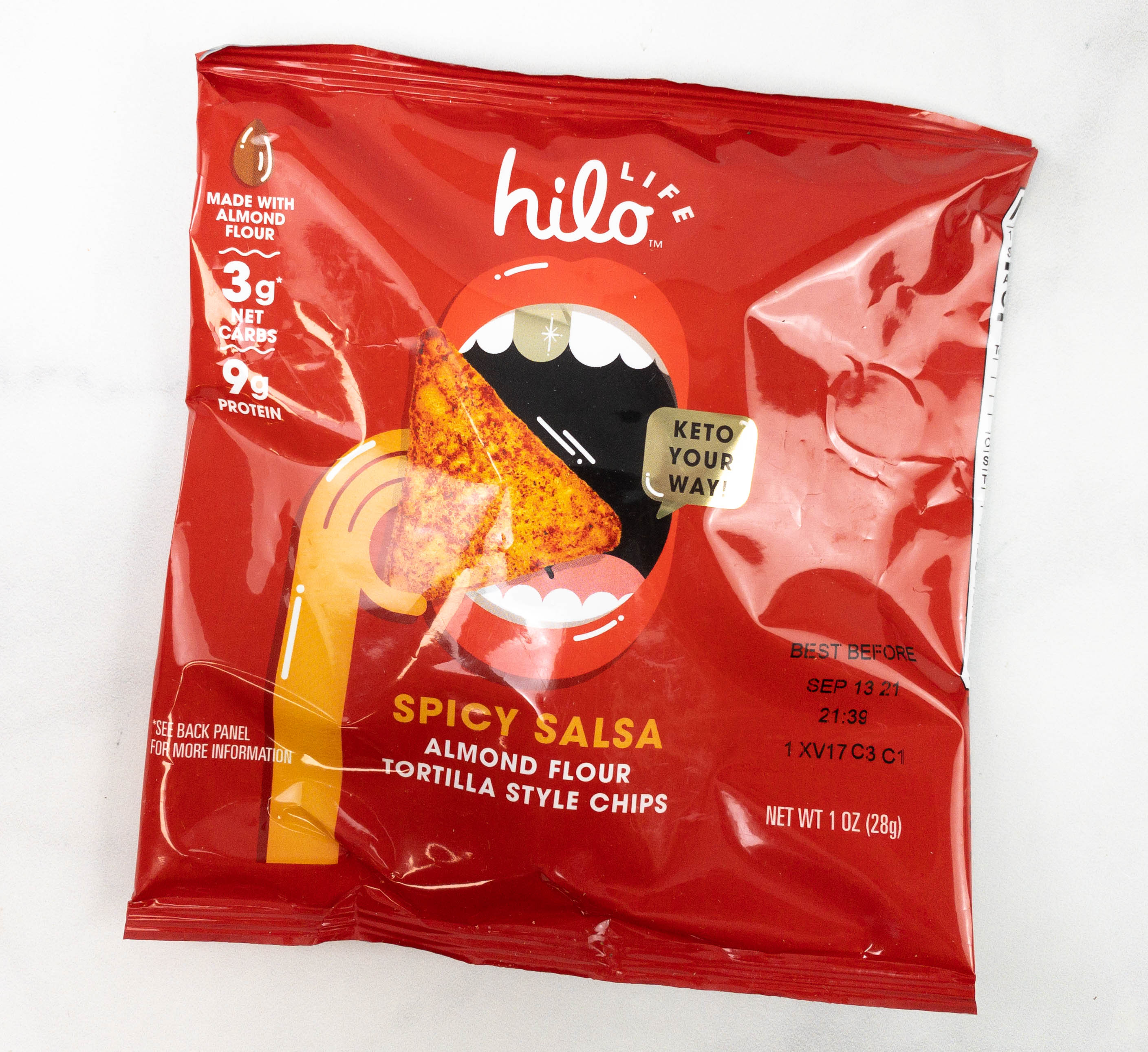 Hilolife Ranch Or Spicy Salsa. This pack of tortilla chips is a perfect snack for a movie night. Infused with spicy salsa, each crispy piece gives a great kick of heat. It's also low in carbs, so enjoying the snack is totally guilt-free!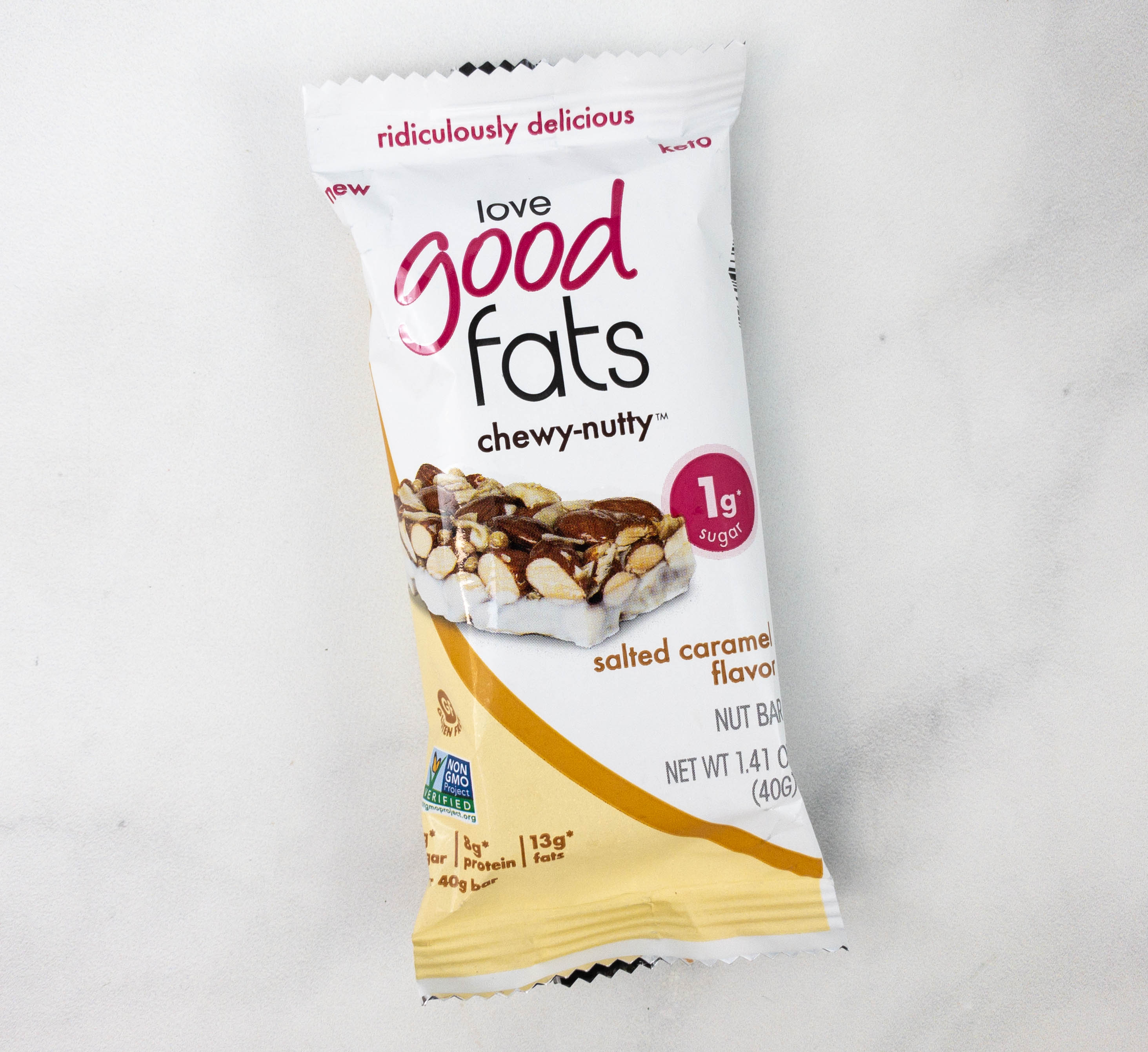 Love Good Fats Chewy-Nutty Salted Caramel Bar ($2.07) This grab-and-go snack bar is packed with crunchy nuts and a delicious salted caramel flavor. It's easy to chew and not too hard or sticky, unlike other nut bars. It's also an ideal snack to bring when travelling or waiting for hours until the next meal!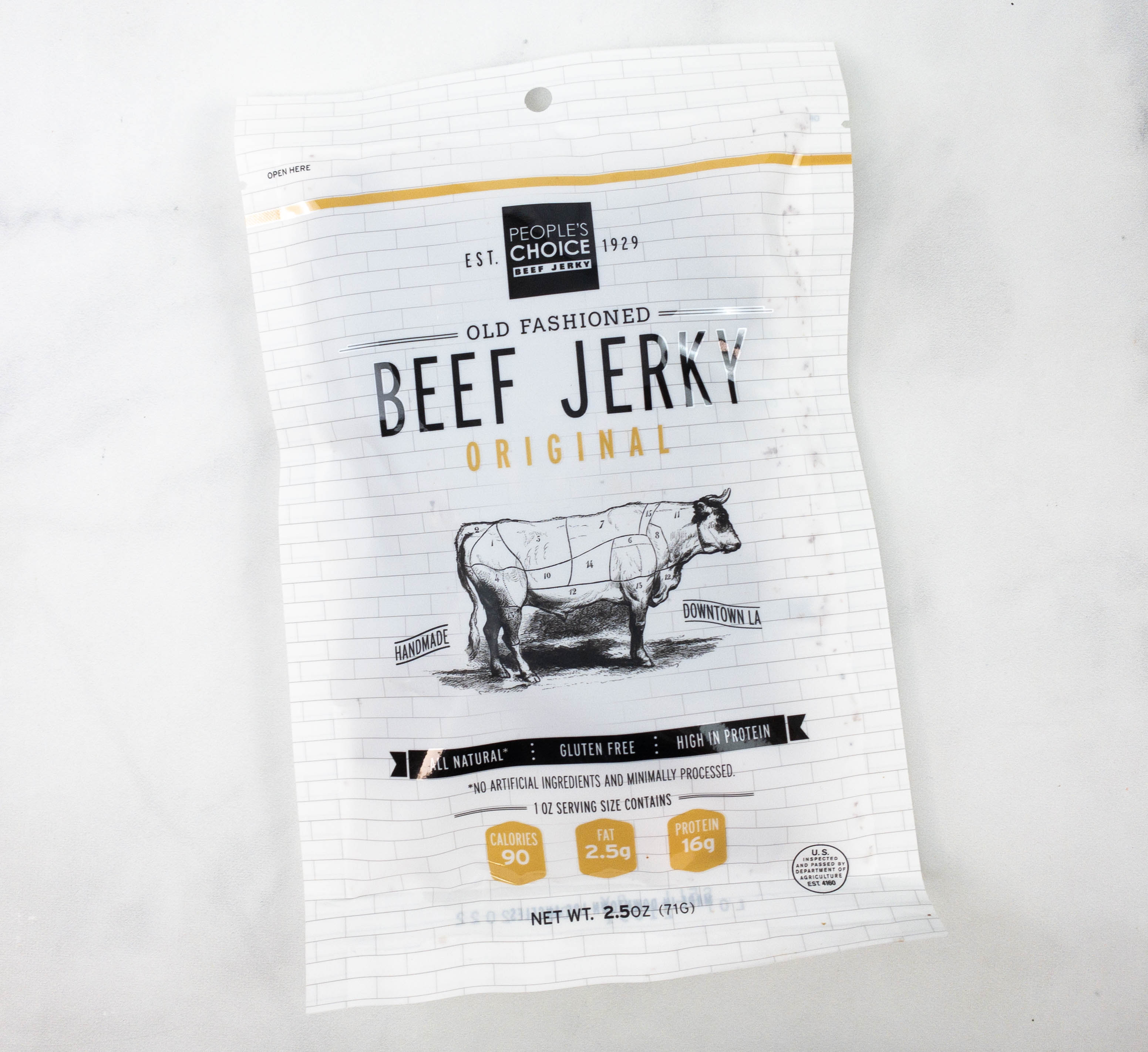 People'S Choice Beef Jerky Old Fashioned Original ($6) Beef jerky is an excellent source of protein. They are also one of my favorite keto snacks because I love their texture. This month, I got them in a steak-like flavor and I really enjoyed every piece of it!
I also love that they are thick but not too dry, so each bite was really satisfying!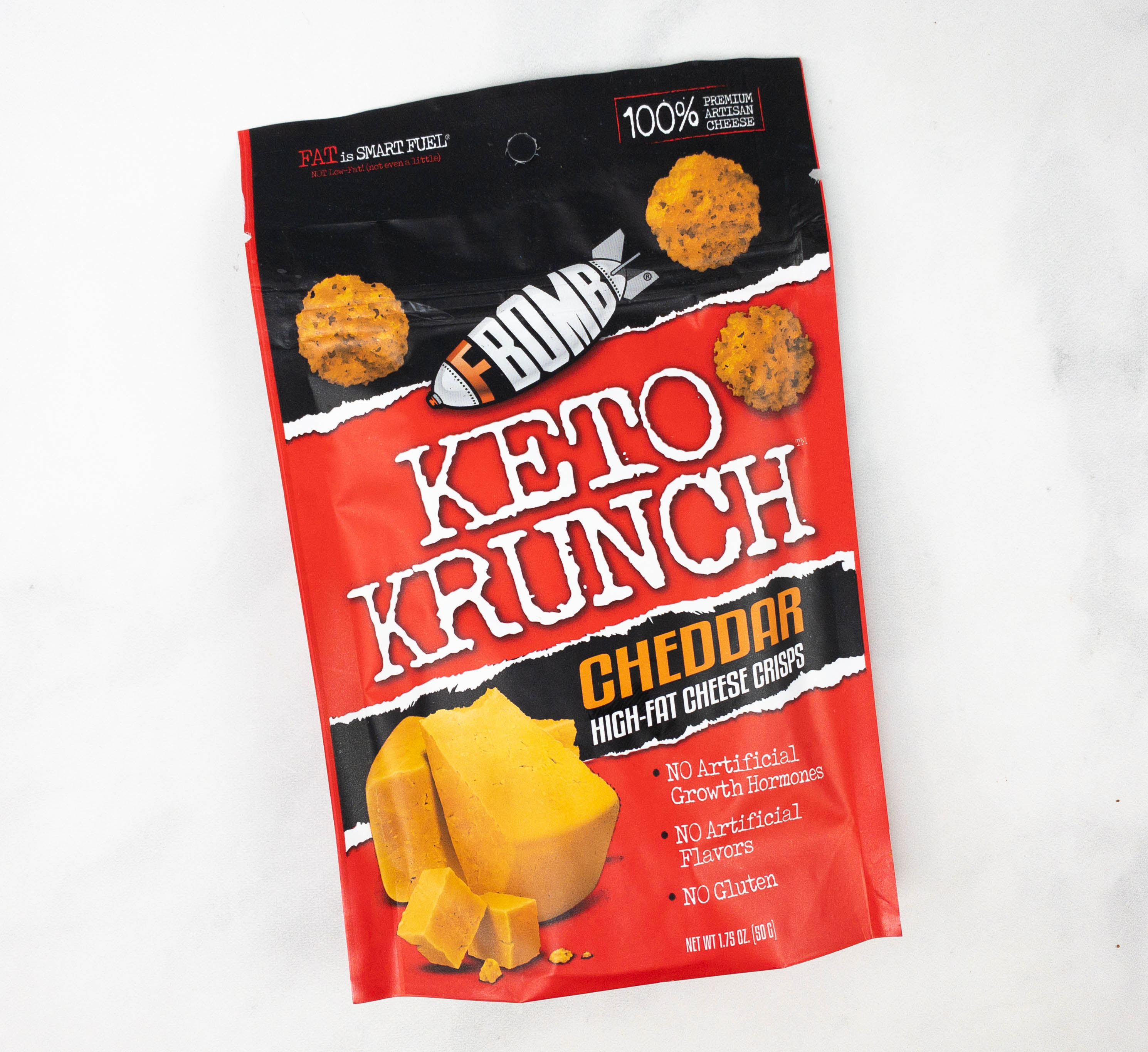 FBomb Keto Krunch Cheddar Cheese Crisps ($4.99) Everything is better with cheese! This pack of keto friendly cheese crisps are high in fat but low in carbs. They are made with artisan cheese and they are also free from growth hormones. This is a nice alternative for your regular high-carb cheesy chips!
Chip Monk Birthday Cake Keto Cookie Bites ($11.99) For cookie lovers, here's a pack of birthday cake flavored cookie bites! They are sweetened with monk fruit and allulose which are low in calories but naturally sweet in taste. This is a nice snack to have in handy to satisfy sweet tooth cravings without the guilt.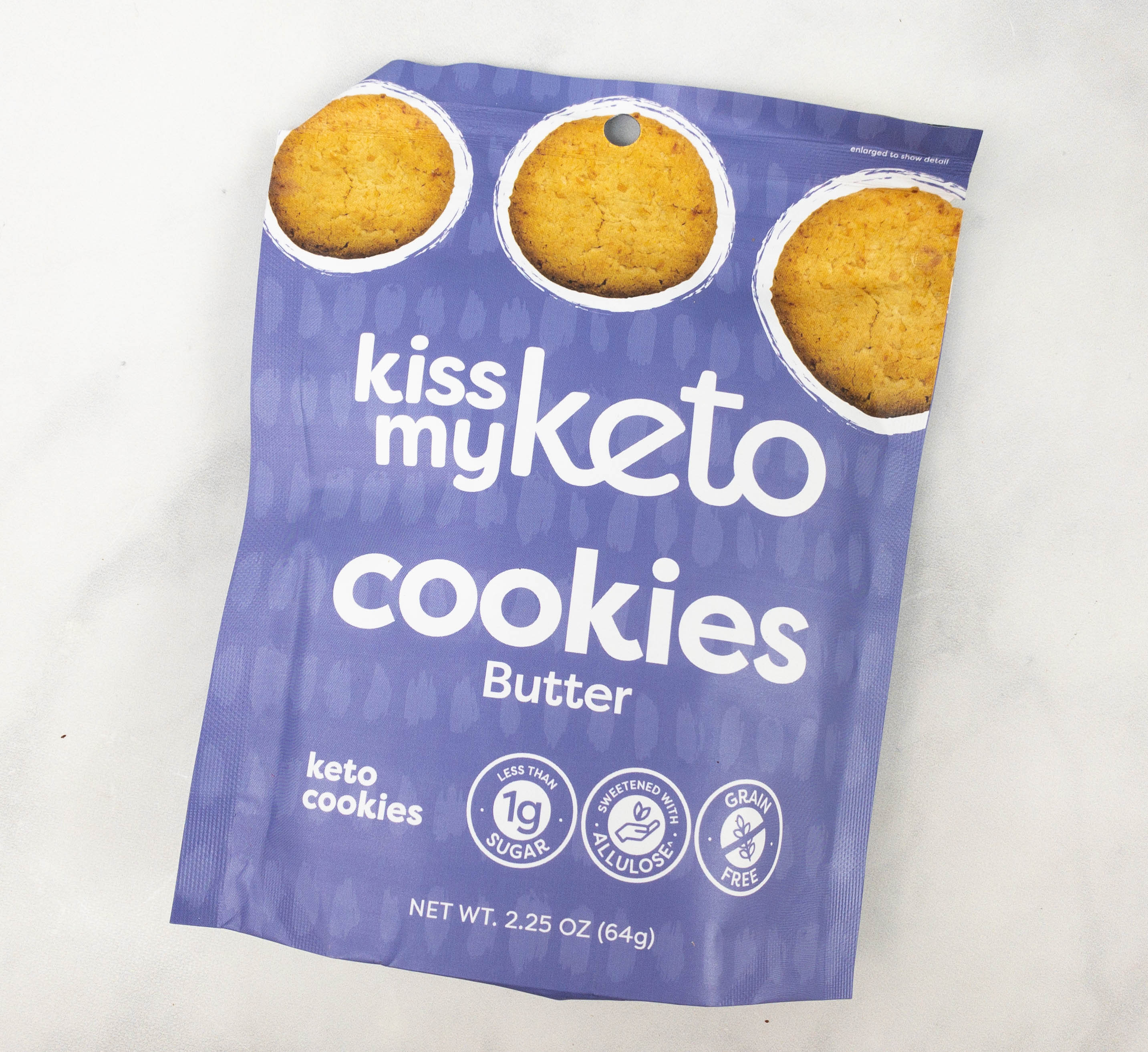 Kiss My Keto Butter Cookies ($5) Another pack of delicious cookies was included in the box and this time, they came in butter flavor! These sugar-free cookies can be paired with your favorite hot beverage for a filling morning or afternoon snack. Aside from butter, it contains eggs, almond flour, and MCT oil. The keto-friendly sweeteners they used are allulose, monk fruit extract, and stevia extract.
Kitu Super Coffee Sweet Cream ($2.69) Coffee-loving keto dieters need not worry about missing their favorite beverage because there's a keto-friendly version like this one. This coffee in a can has no added sugar, only plant protein and MCT oil to keep you energized minus the jitters. It's also smooth and creamy!
KetoKrate is a great snack box especially curated for keto dieters. This month, it included a bunch of grab and go snacks that I can bring and enjoy anywhere. There were also sweet keto snacks that satisfied my cravings. They are sweetened using keto-friendly alternatives like monk fruit and allulose, so they're totally guilt-free. Of course, there are savory and spicy snacks as well. My favorite from this box is the pack of beef jerky! It has an awesome steak-like taste and the texture is perfect. The cuts were thick and every chew is bursting with flavor. If you want to discover a wide variety of keto friendly snacks to love, this subscription is one of your best bets. They even have a members-only KetoShop where you can shop for more keto products!
What do you think of the KetoKrate box?