Japan Crate is a monthly subscription box that helps you "experience the excitement of Japan every month through fun candy & snacks." They have three subscription levels that start at $35.95 a month and offer 1, 3, 6, or 12-month plans that auto-renew at the end of the term. Japan Crate aims to send candy that is fun and exclusively available in Japan.
DEAL: Save $3 on your first Premium crate! Use coupon code HELLO.
OR For a limited time only, use the coupon code PIKACHU to get a FREE Pikachu Figure with your first Premium crate!
This is a review of the Premium box, which is currently $45.79 per month.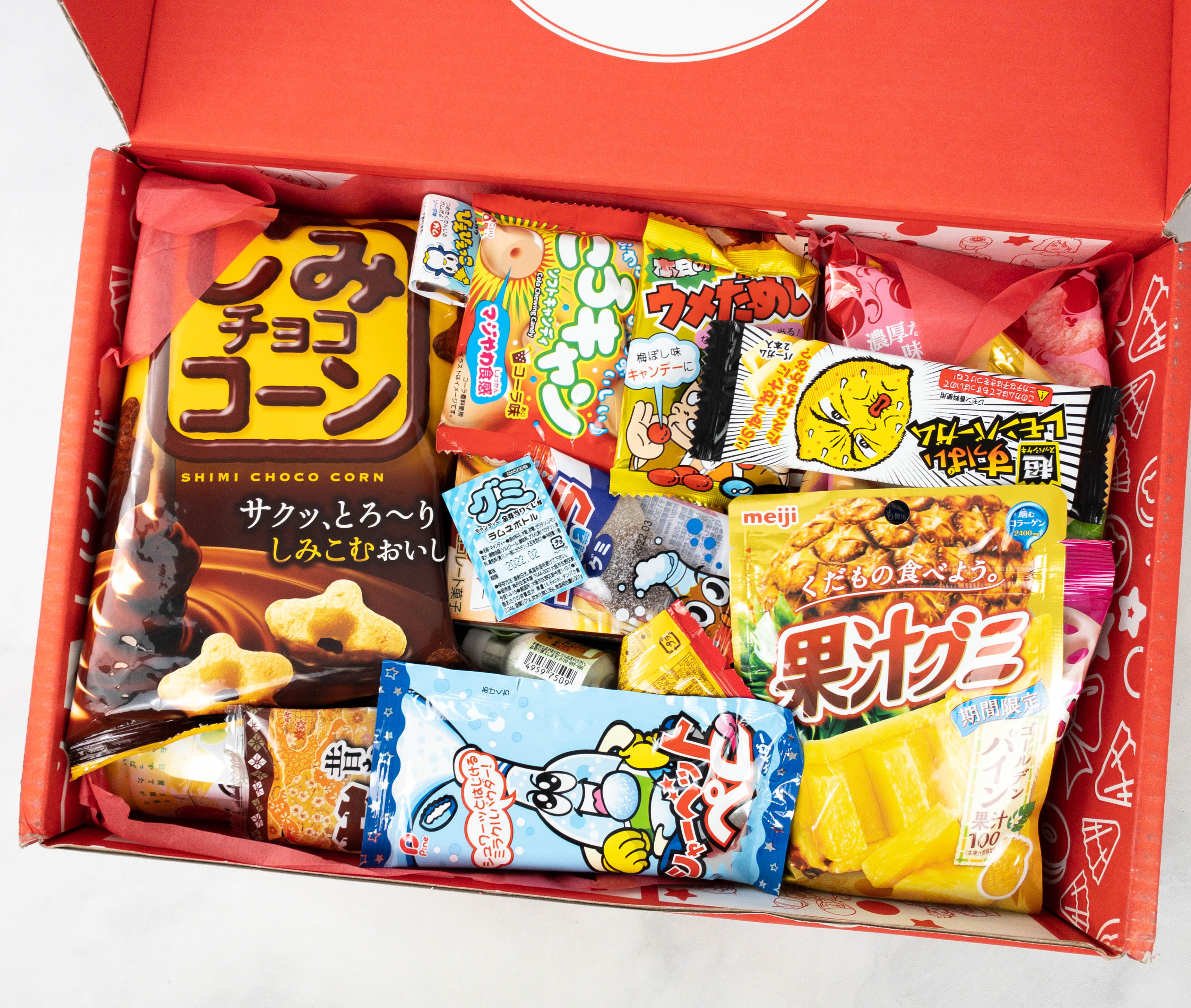 As always, the box is pack with LOTS of snacks!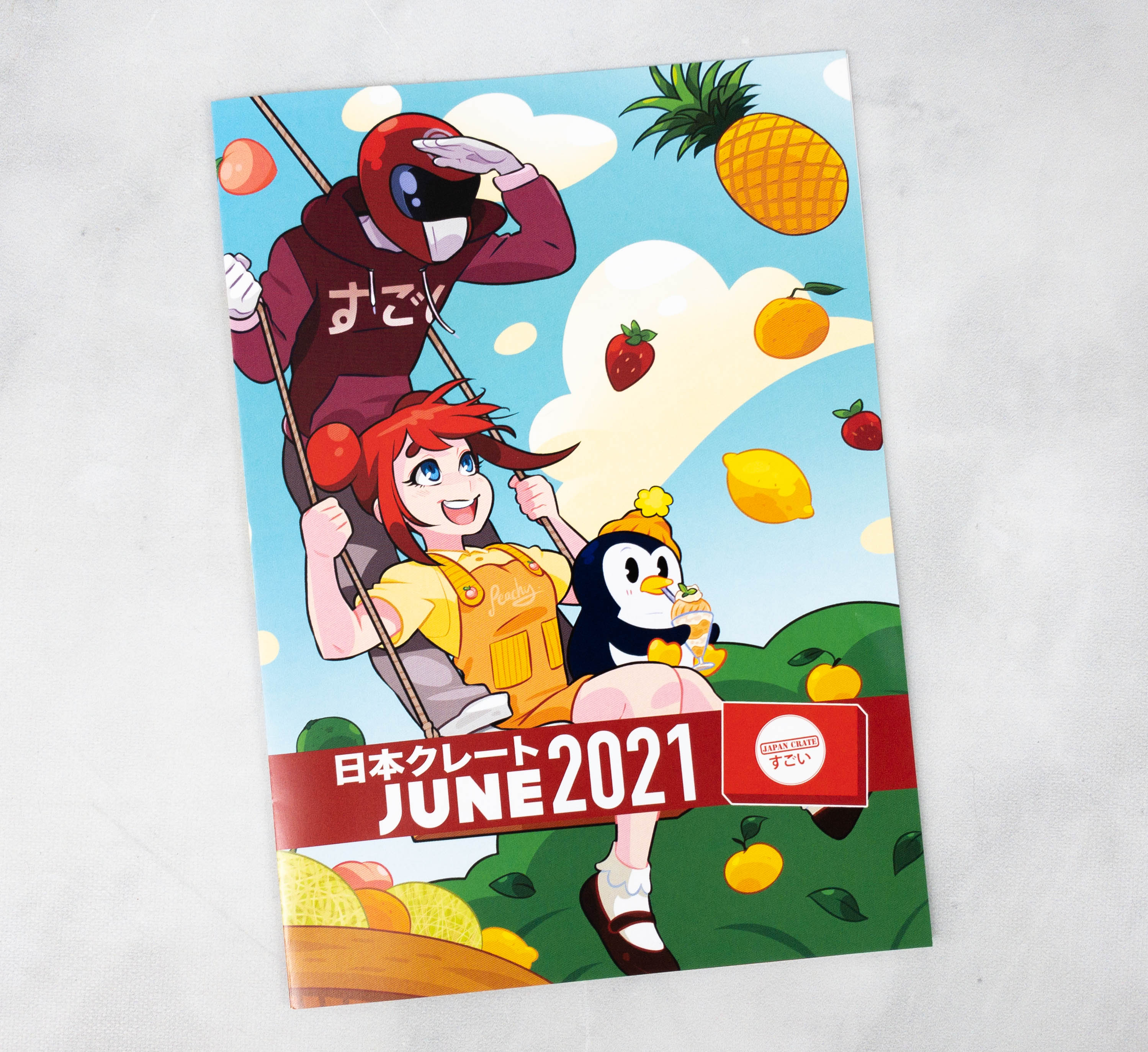 The box also includes an information booklet!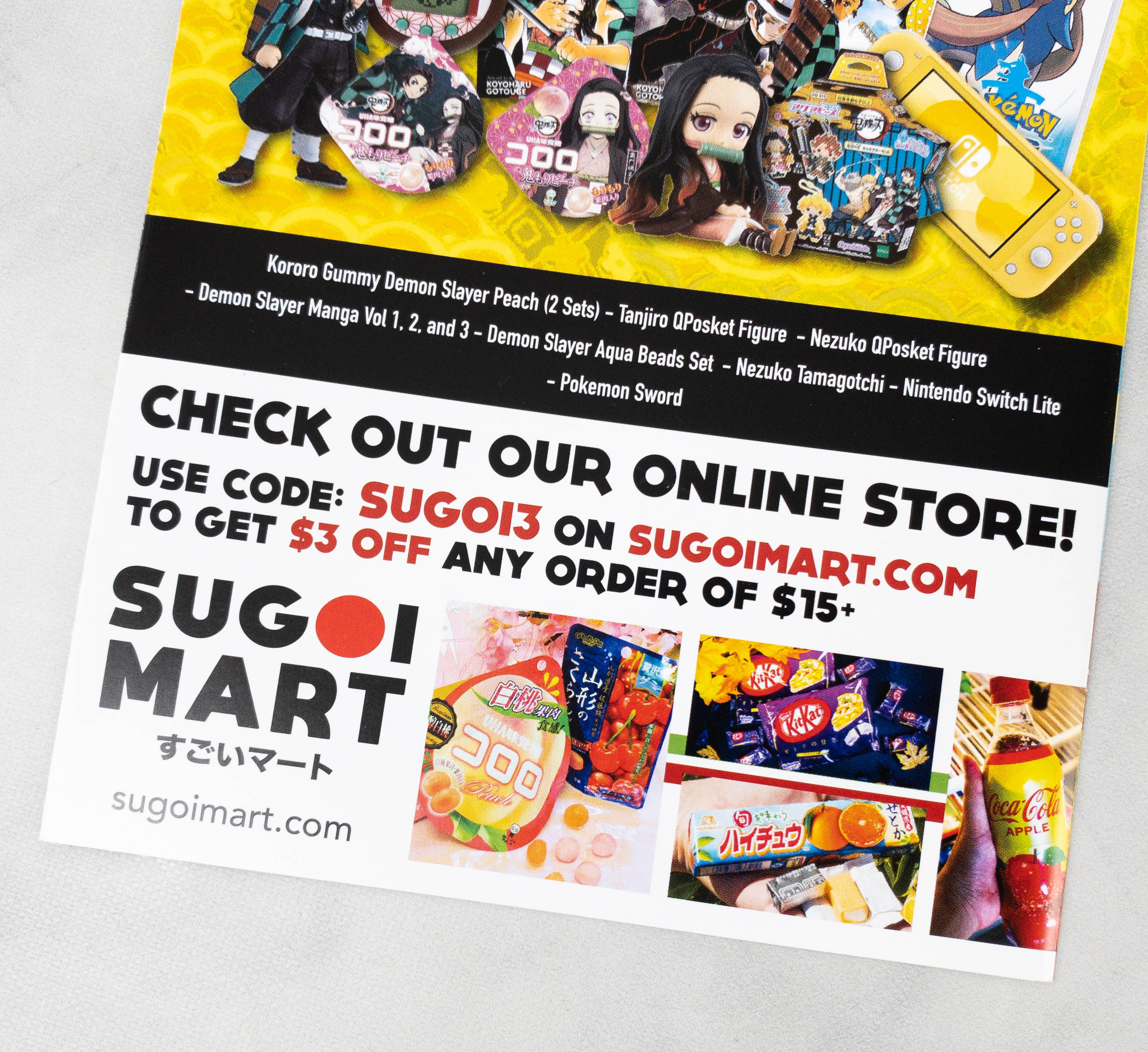 Featured in this part of the booklet is Sugoi Mart. They gave us a $3 off coupon code which we can use on orders $15 and up!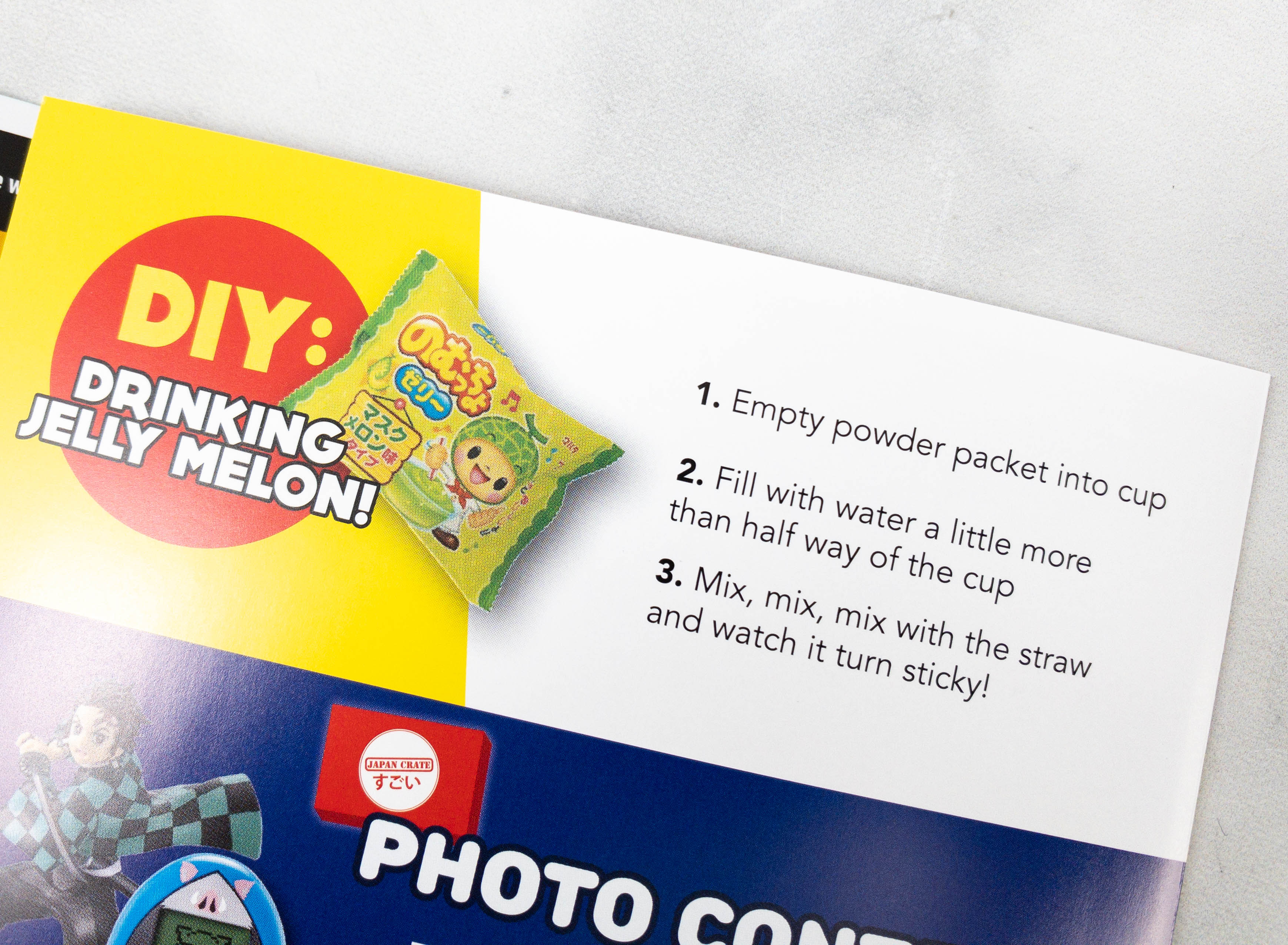 The booklet usually has the English instructions for the DIY snack in the box.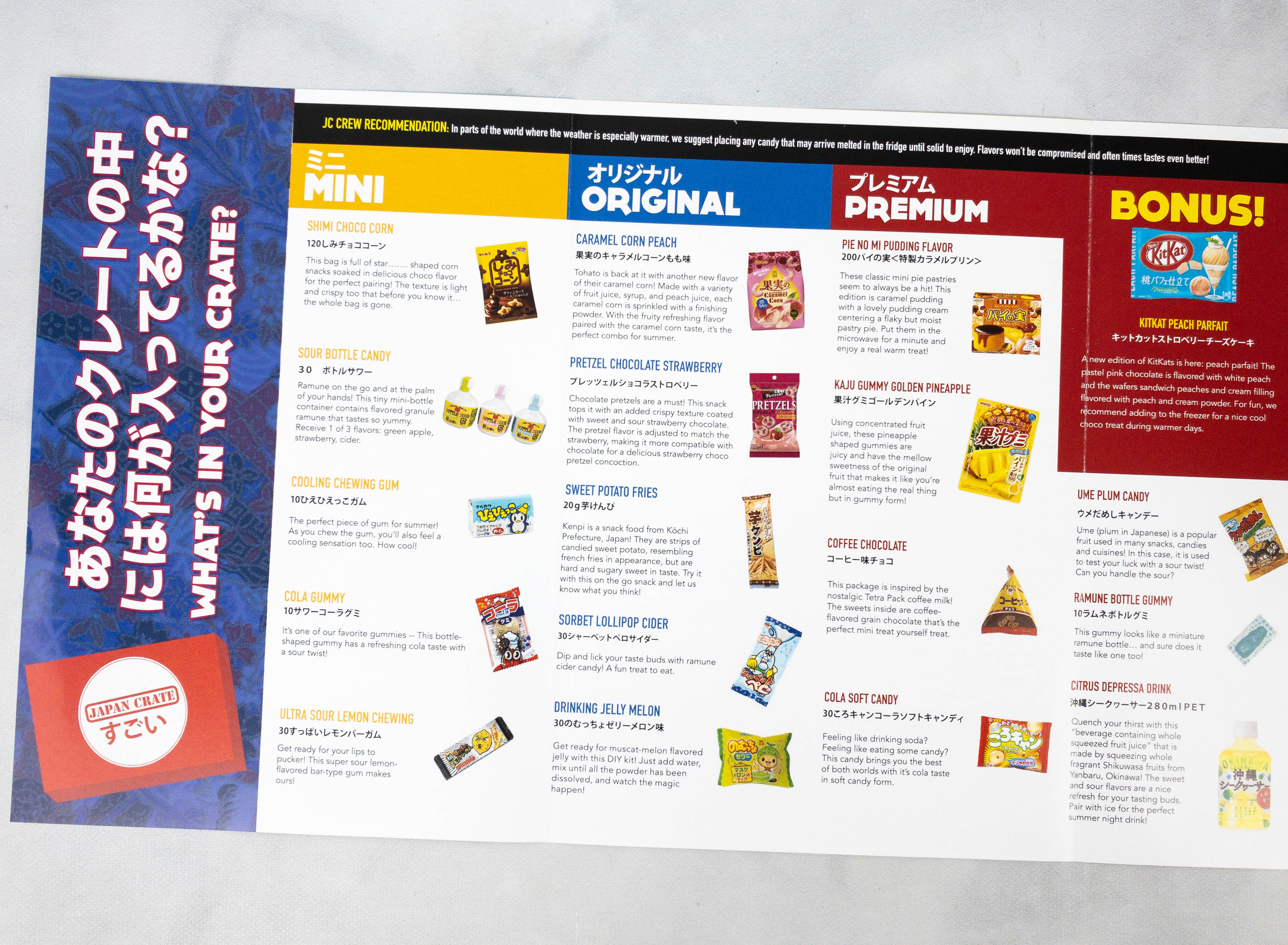 Inside the booklet is a chart of contents that lists all the snacks from three different box sizes. There are 3 different subscription levels available: The Mini includes 5 items, the Original includes those items PLUS another 5 items, and the Premium includes those 10 items PLUS another 5 items.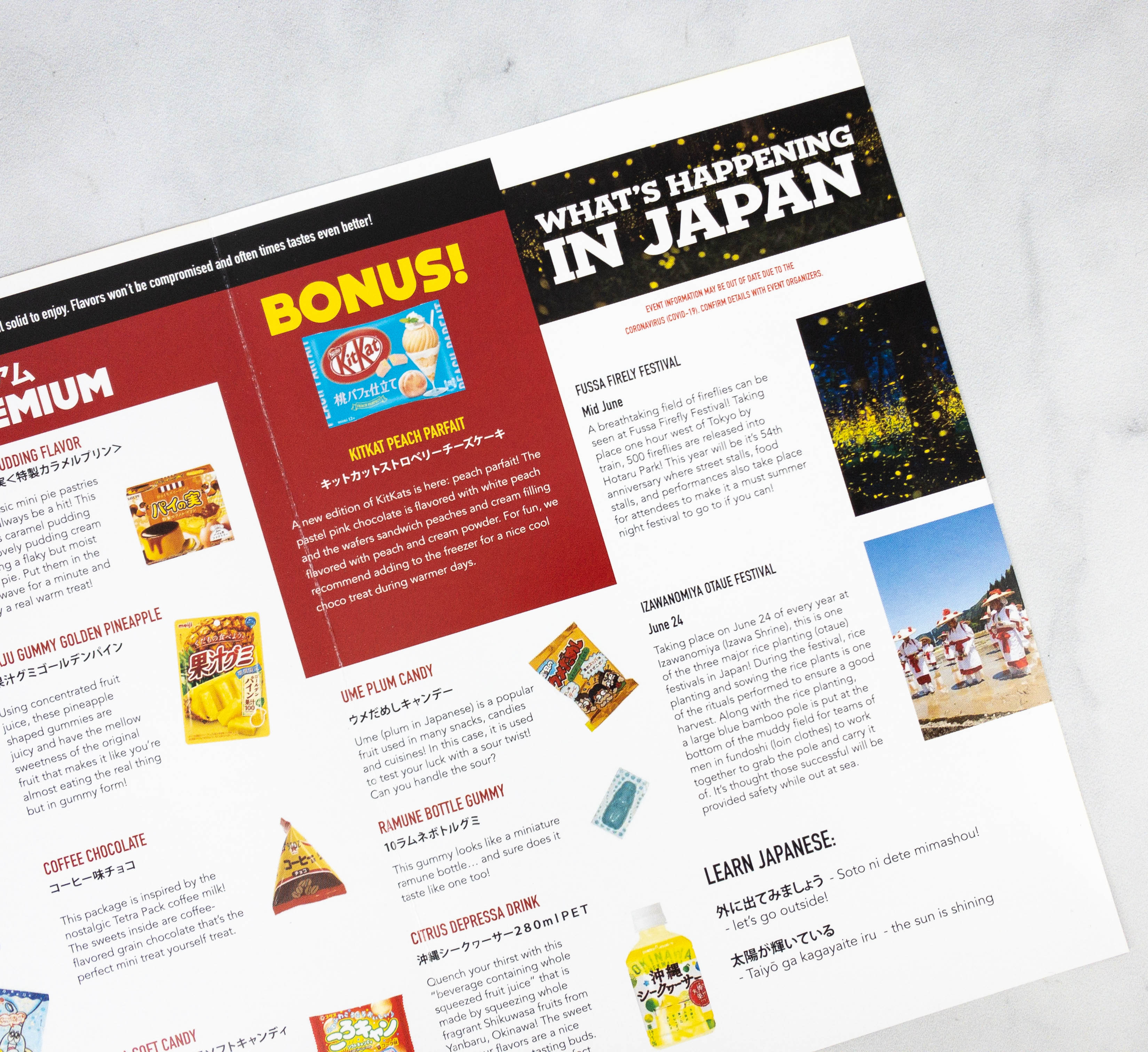 This month, subscribers will get a bonus item, a bag of KitKat Peach Parfait. There's also info about festivals held in Japan during June and some Japanese vocabulary words.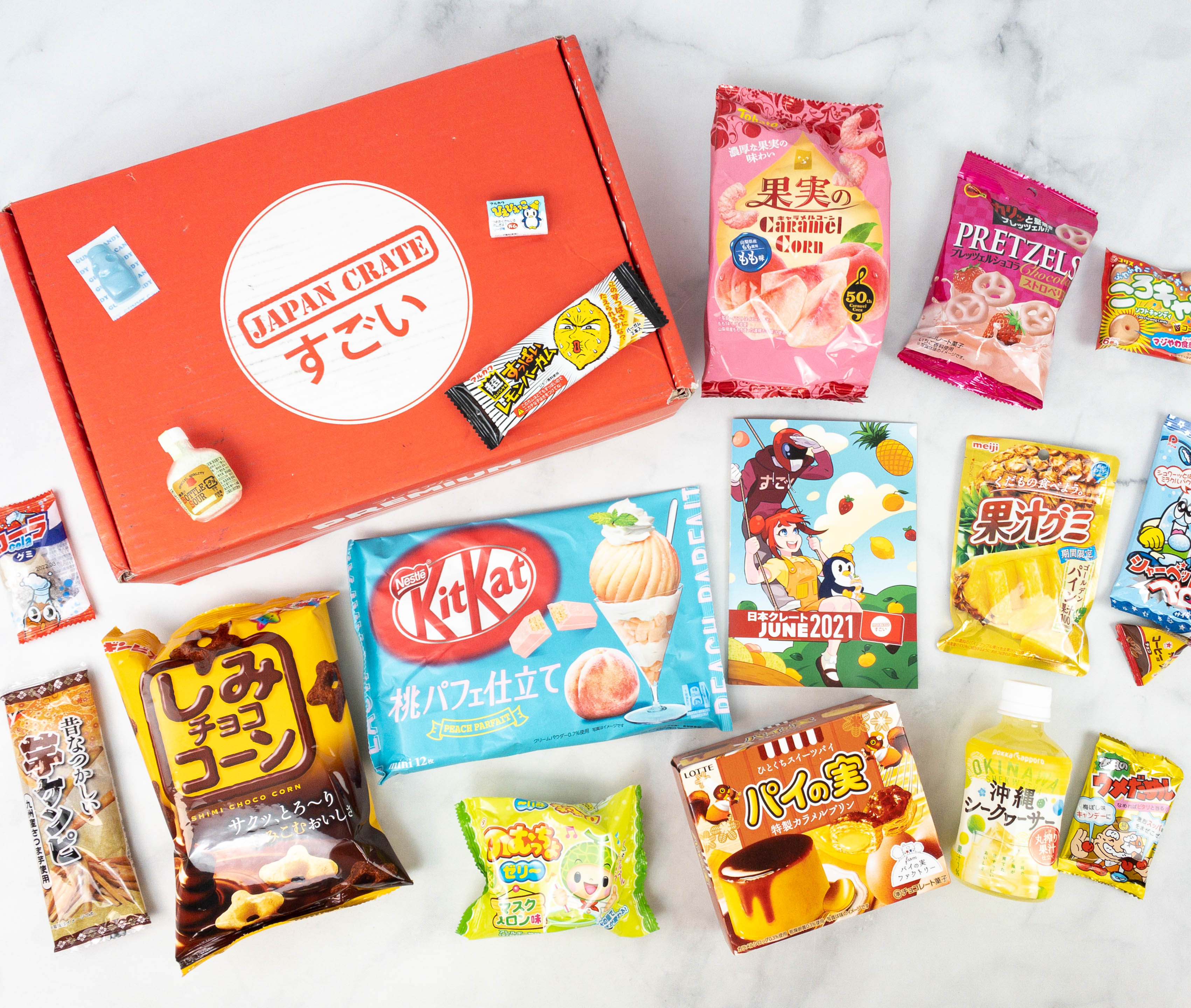 Everything in my June 2021 box!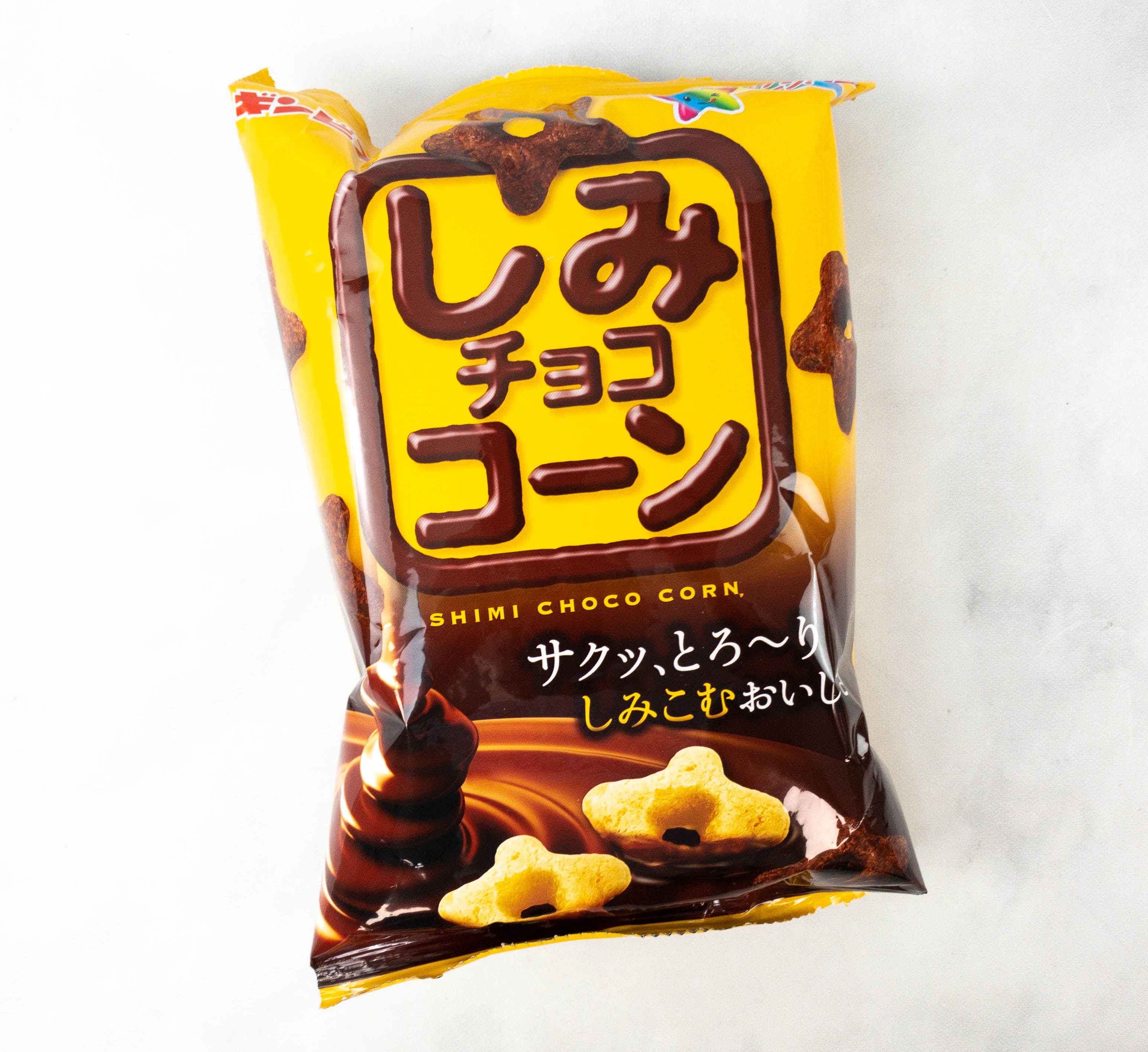 Shimi Choco Corn. It's a pack of star-shaped corn snacks with a rich chocolate flavor. The light and crispy texture made it even more fun to eat, especially when paired with a tall glass of milk!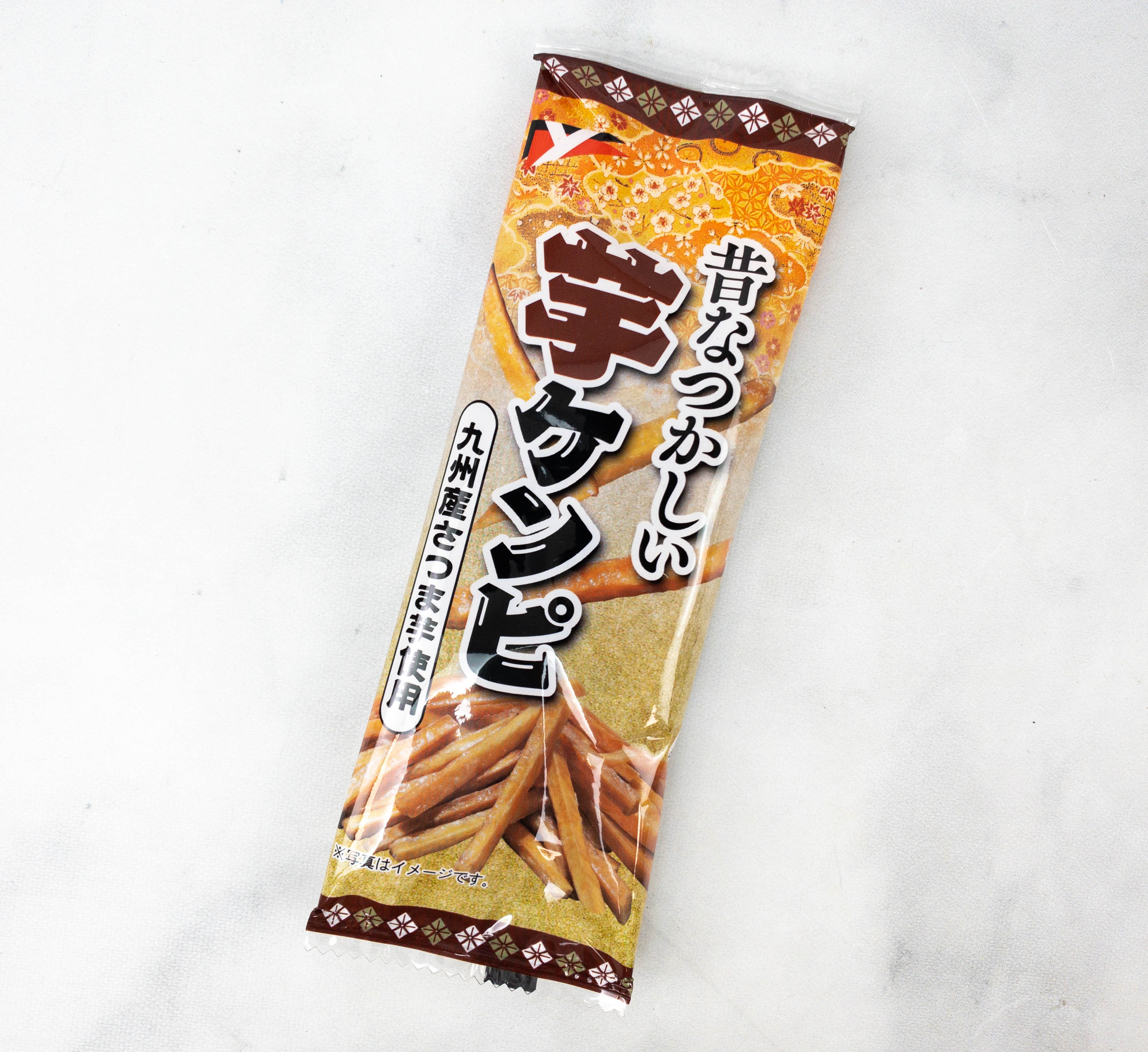 Sweet Potato Fries. These potato sticks resemble the French fries that we all love. However, instead of having a salty flavor, each piece is sweet and sugary.
Cola Gummy. A familiar snack also came in this month's box. This cola-flavored gummy sprinkled with sugar is such a delight to chew on. It's soft and definitely refreshing.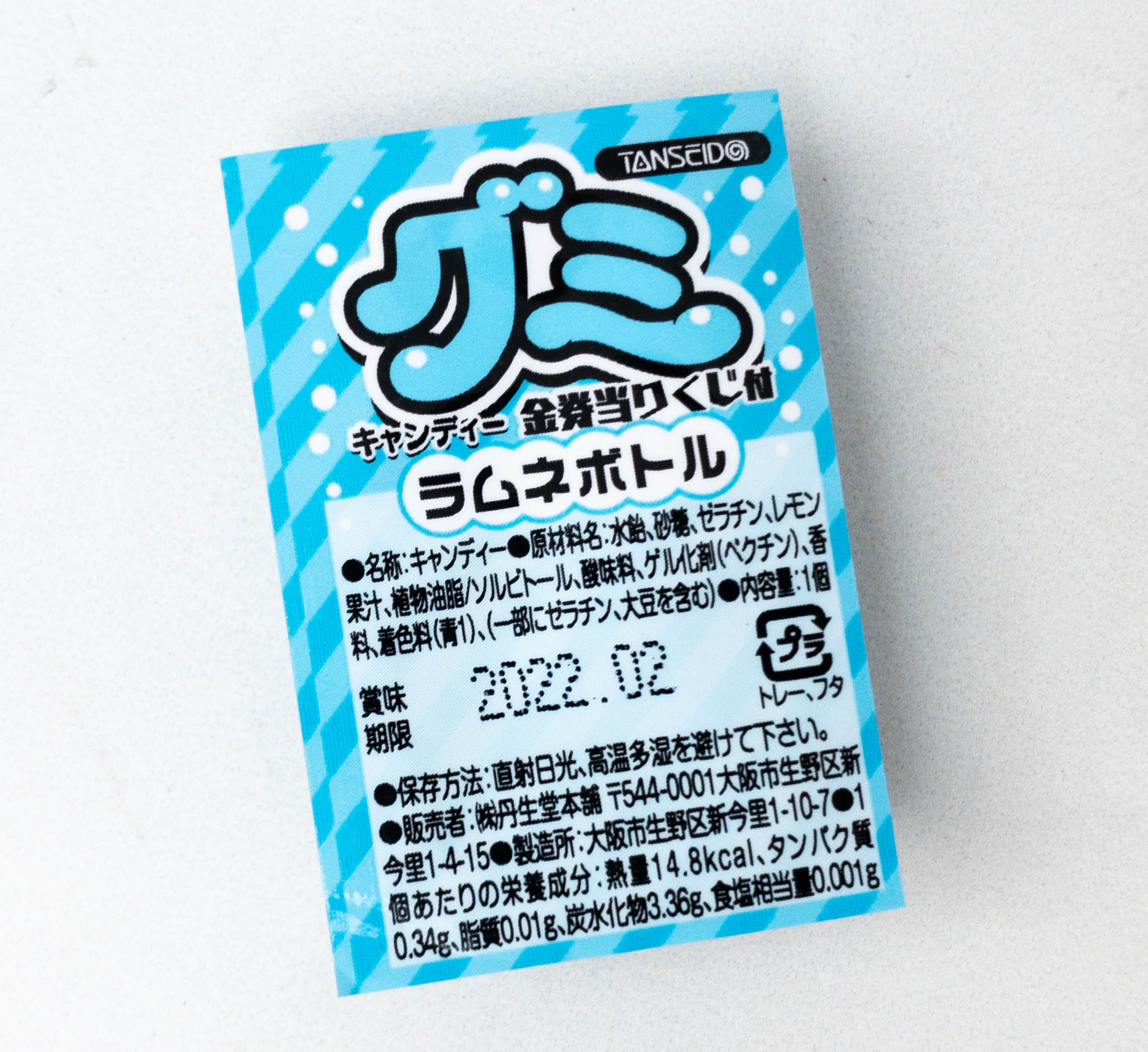 Ramune Bottle Gummy. Another gummy treat in this month's box is made for the ramune fans!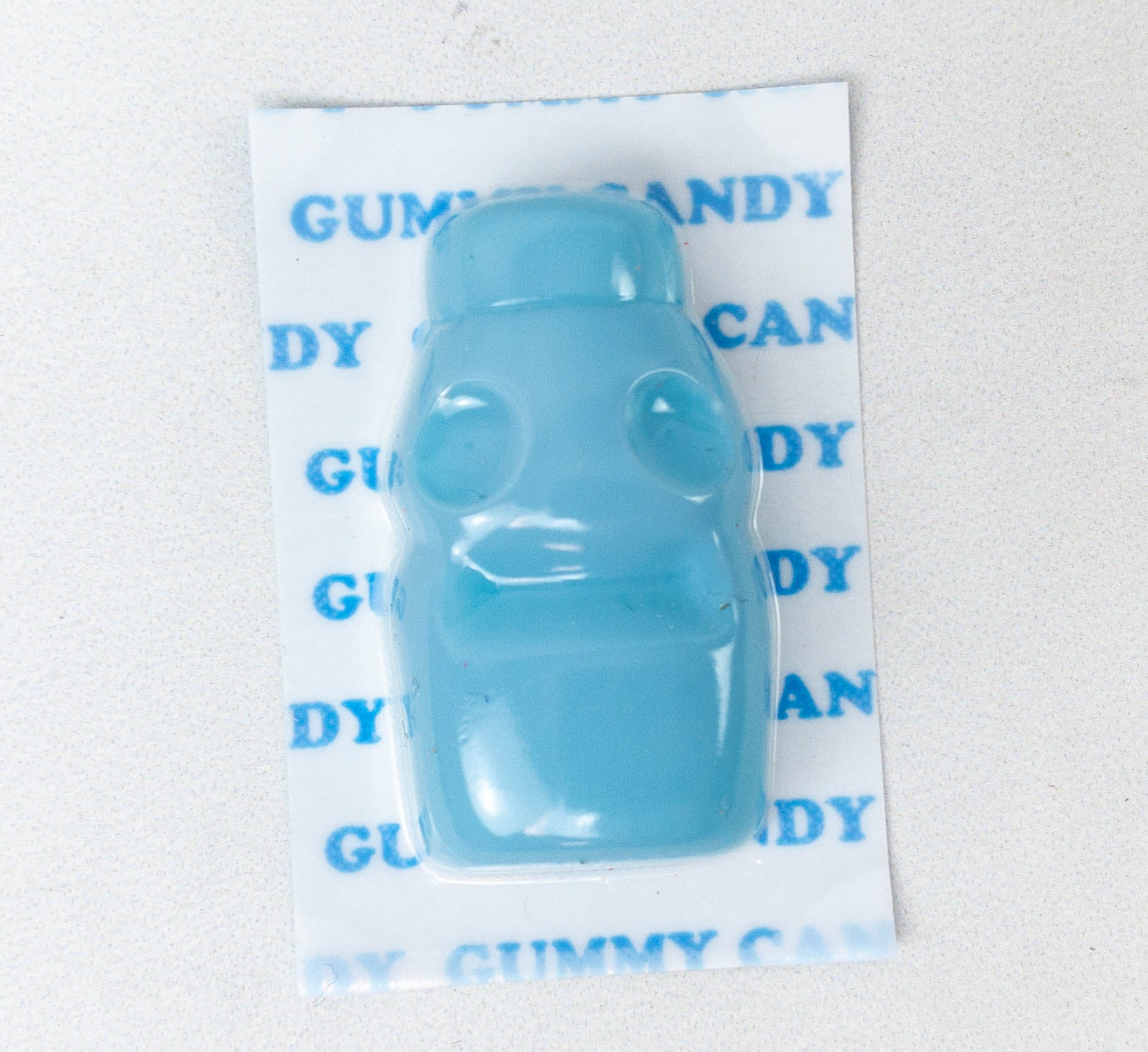 It's shaped like a bottle of ramune and it tastes like ramune too.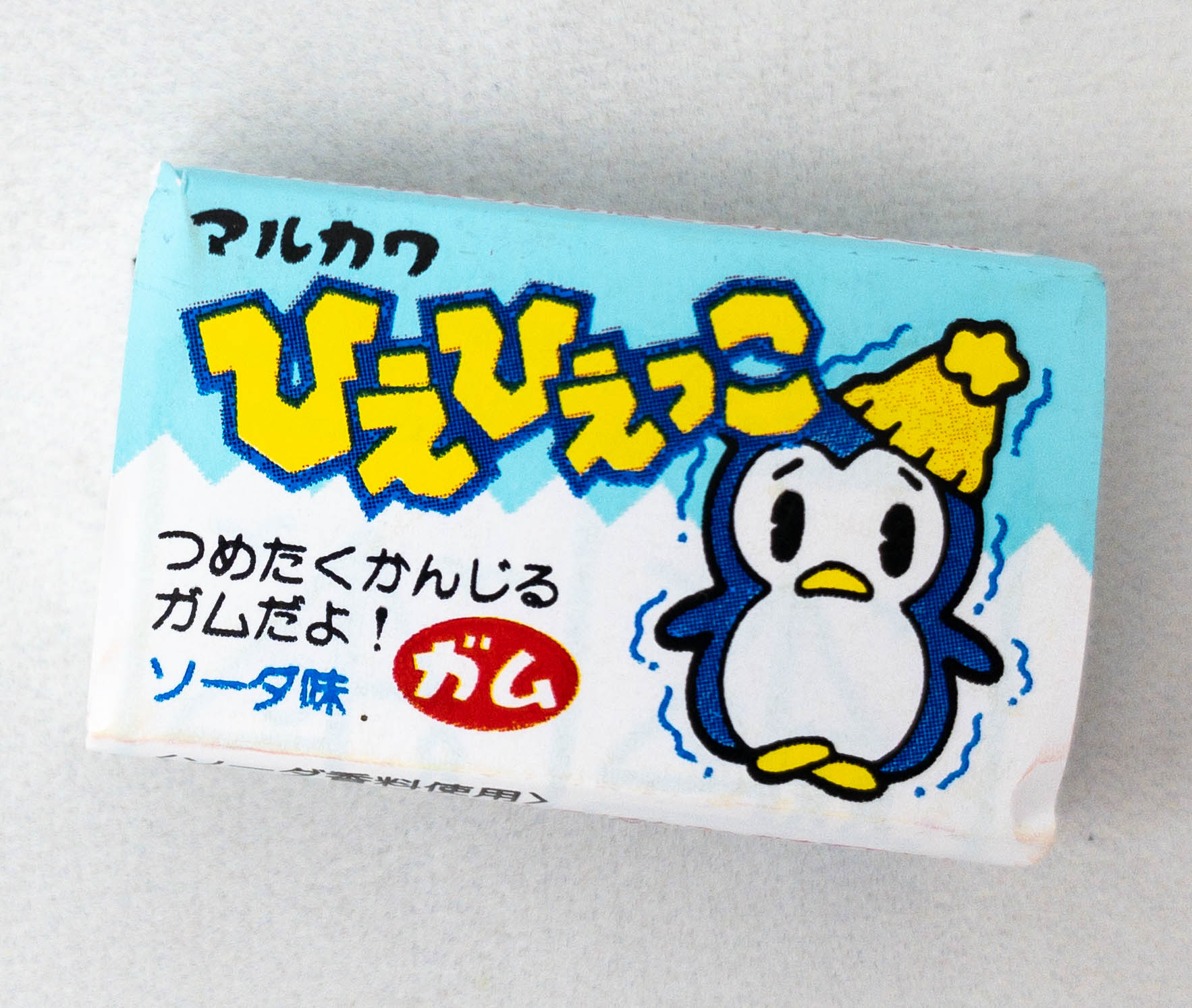 Cooling Chewing Gum. This mint flavored gum is nice to have after a meal. It cools the mouth and leaves it refreshed!
Sour Bottle Candy. If you liked the ramune gummy in this month's box, you'll surely love this one too! It's a small bottle of flavored granule ramune. Subscribers will receive one out of the three flavors: green apple, strawberry, and cider. I received green apple!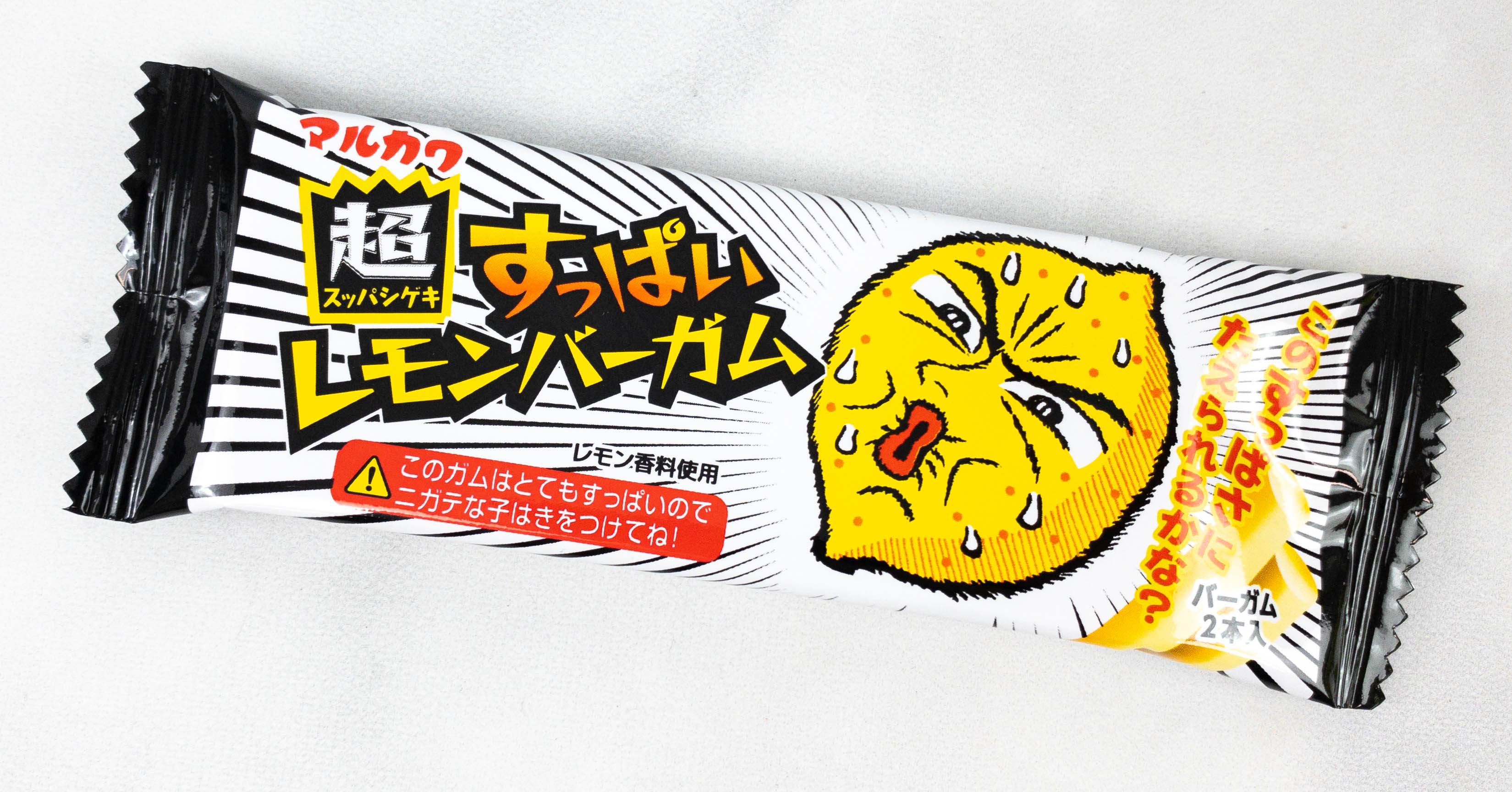 Ultra Sour Lemon Chewing. This bar of lemon flavored gum is the ultimate sour treat. It's so sour, it makes my lips pucker and my face scrunched up.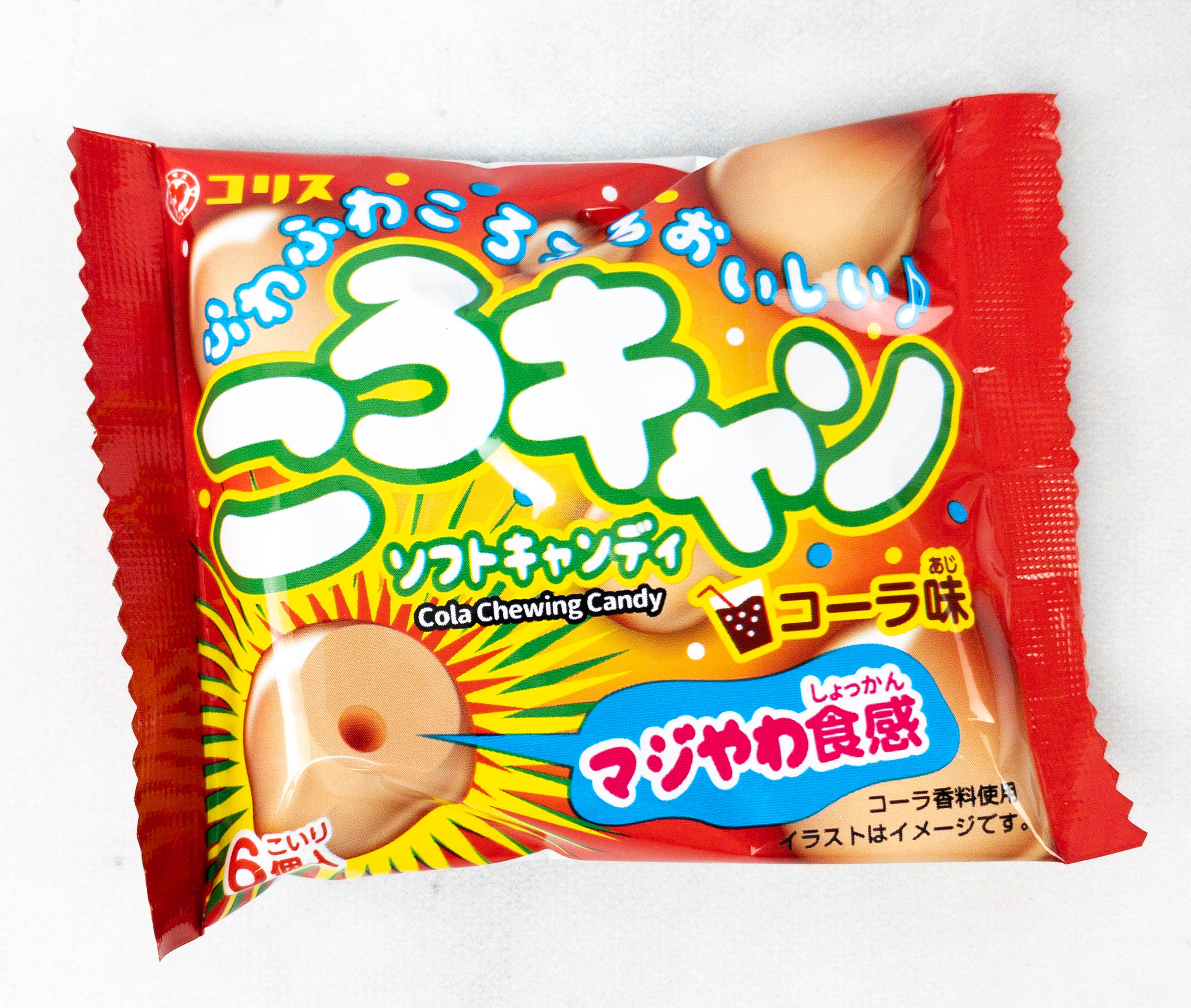 Cola Soft Candy. I also enjoyed these cola soft candies just like the cola gummy. The cola taste from the candies are mouthwatering and the chewy texture just makes it fun to munch on.
Sorbet Lollipop Cider. This lollipop comes with a sherbet candy powder where you can dip it, taking the flavors to another level. The powder is sour and bubbly, which makes it a good contrast with the sweet lollipop.
Pretzels Chocolate Strawberry. These pretzels are coated with tasty strawberry-flavored chocolate! They make a perfect dessert snack. I love the pretzel's texture and the coating complements it really well.
Ume Plum Candy. Japanese plums are in season from June to July! We may not be able to taste the actual fruit, but at least we have this ume plum candy bursting with the fruit's sour taste.
Coffee Chocolate. For people who love coffee and chocolate, this is a great way to experience the best of both worlds! The nostalgic tetra pack inspired packaging contains grains with a luscious combination of coffee and chocolate. It may be small in size, but it is loaded with flavor.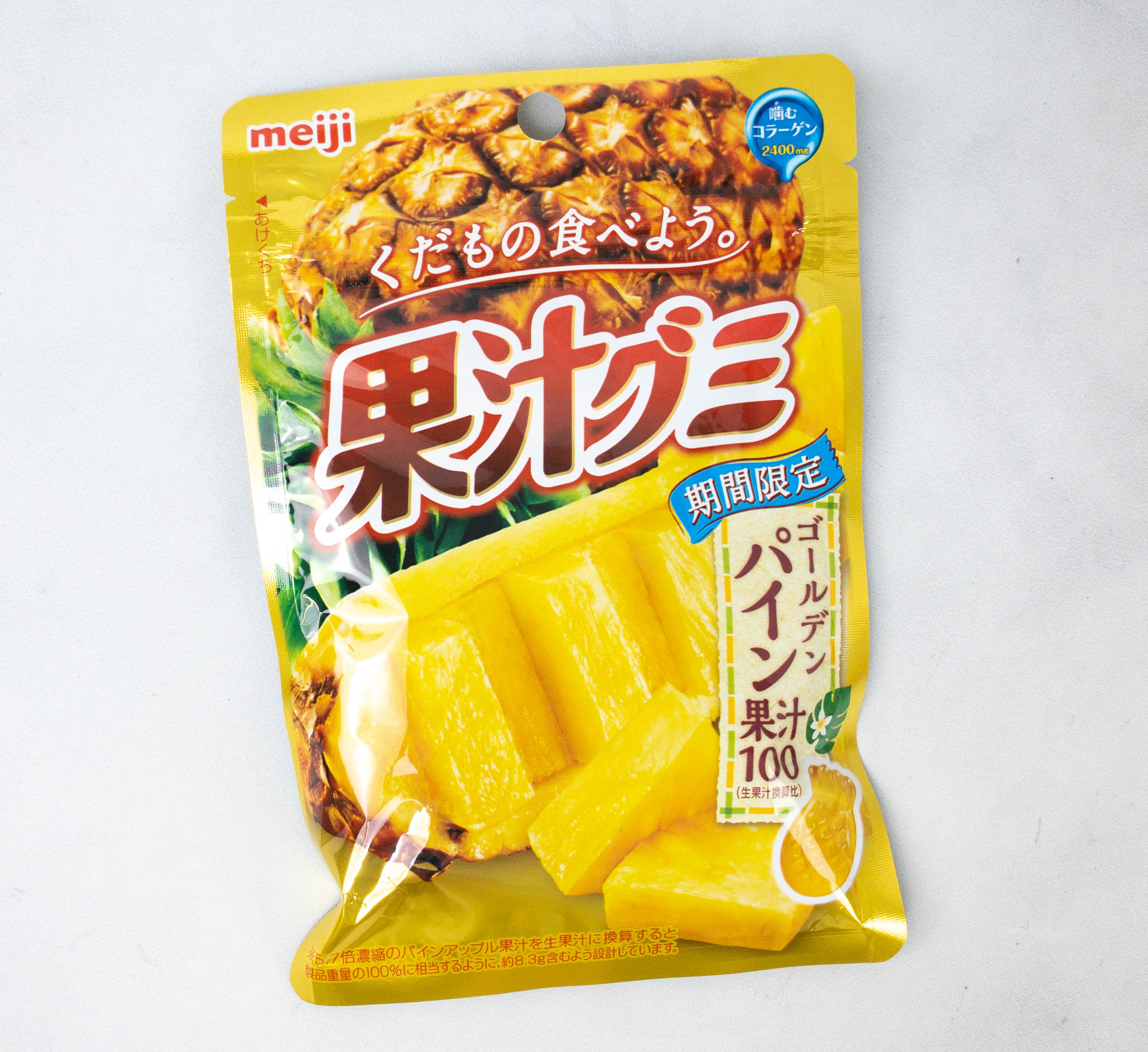 Kaju Gummy Golden Pineapple. These gummies are not just shaped like pineapple slices, they also taste similar. All the gummies were also soaked in a concentrated fruit juice, which made it feel like eating the actual fruit.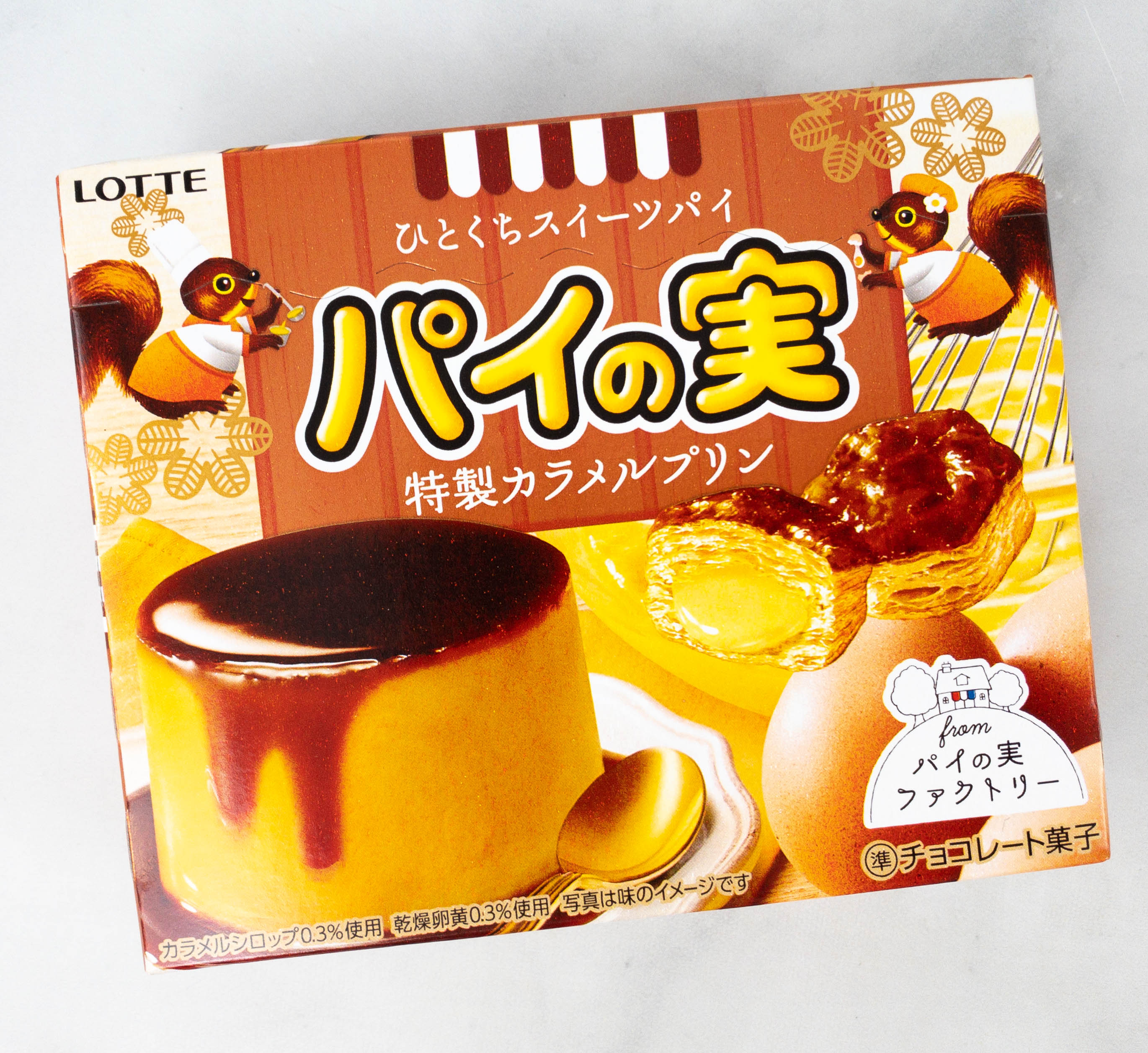 Pie No Mi Pudding Flavor. The box also included a box of mini pies with a pudding cream filling. They are yummy and they pair well with hot beverages!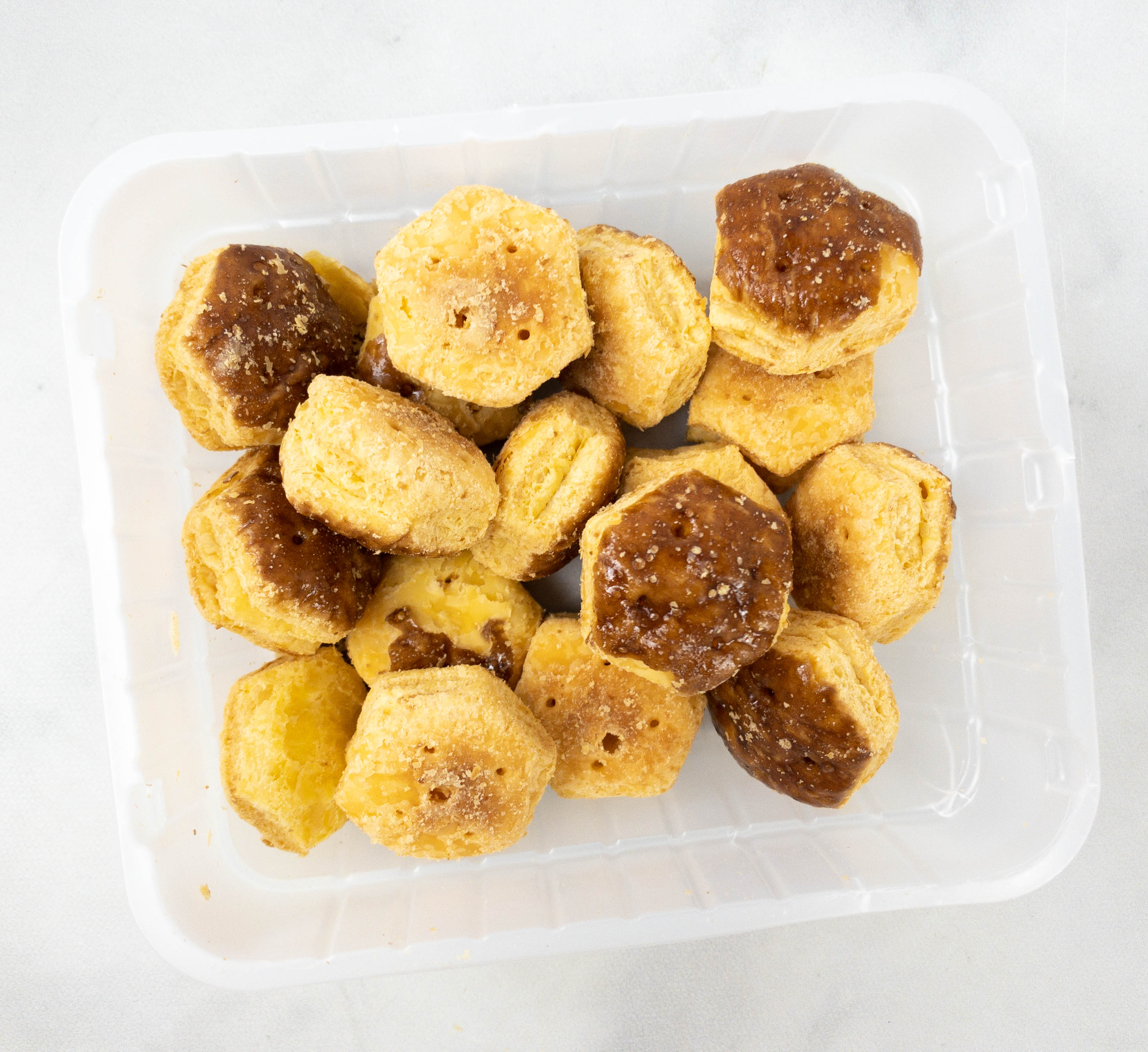 This caramel pudding version is perfectly sweet.
It may look flaky but these pies have a great texture as well.
Caramel Corn Peach. Caramel corn snack is a popular Japanese snack. I love the classic version, but I also like the flavored ones, including this bag of peach-flavored corn puffs. They have the perfect balance of sweet and tart in each bite.
KitKat Peach Parfait. The Premium Box includes a bonus item and this month, it's a pack of delicious Peach Parfait flavored KitKat!
The pack contains 10 individually wrapped KitKats. It features their signature crunchy wafer, coated with creamy chocolate infused with yummy Peach Parfait flavor. This is perfect for a quick dessert!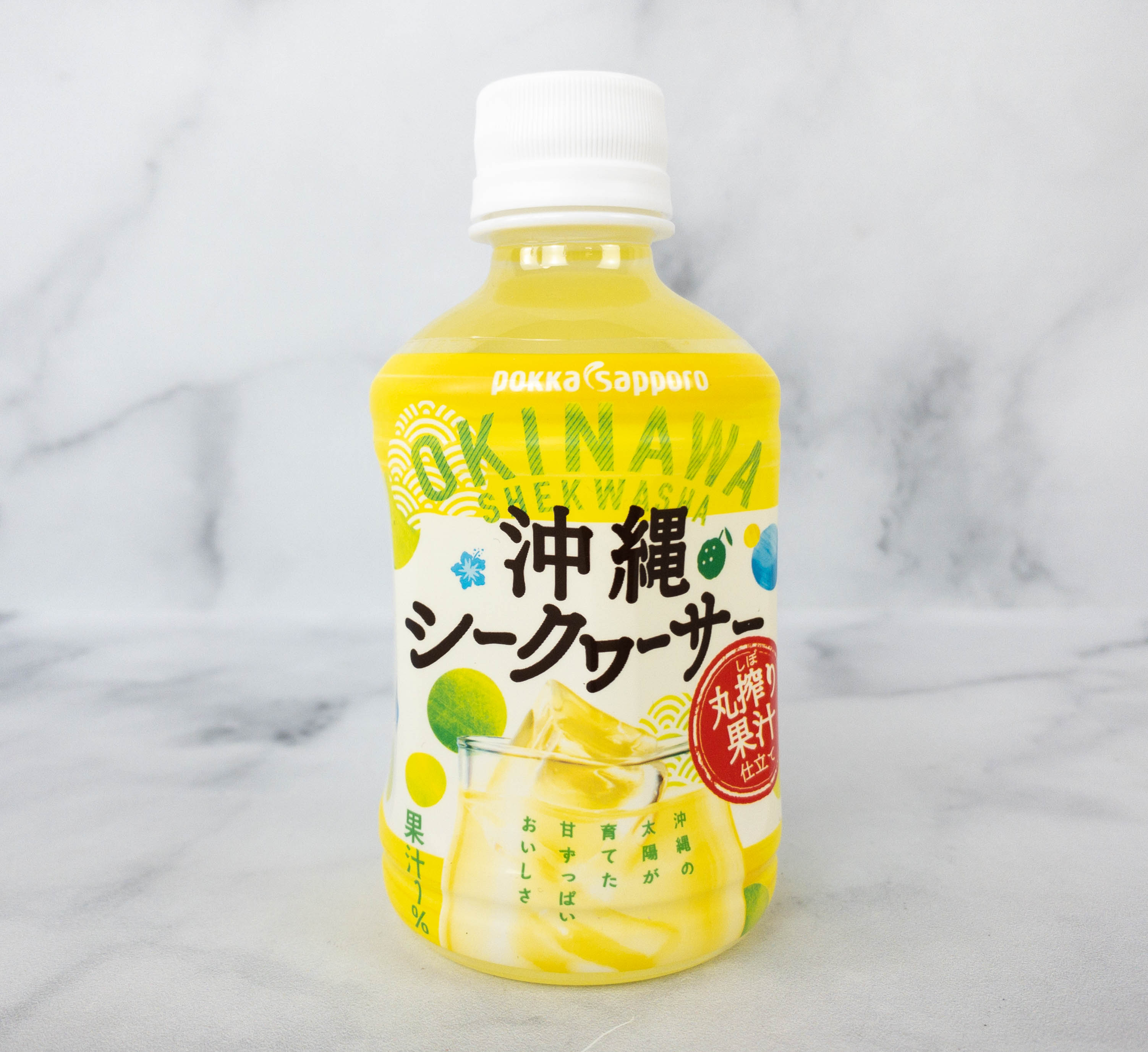 Citrus Depressa Drink. Here's a refreshing bottle of Shikuwasa fruit juice.  Shikuwasa is also known as Okinawa lime. It's sour and it's also rich in flavonoids. This squeezed juice drink is best served with ice for the perfect thirst-quencher on a hot summer day!
Drinking Jelly Melon. This month's DIY snack is a drinking jelly melon kit. It's easy to prepare, so you can enjoy it right away.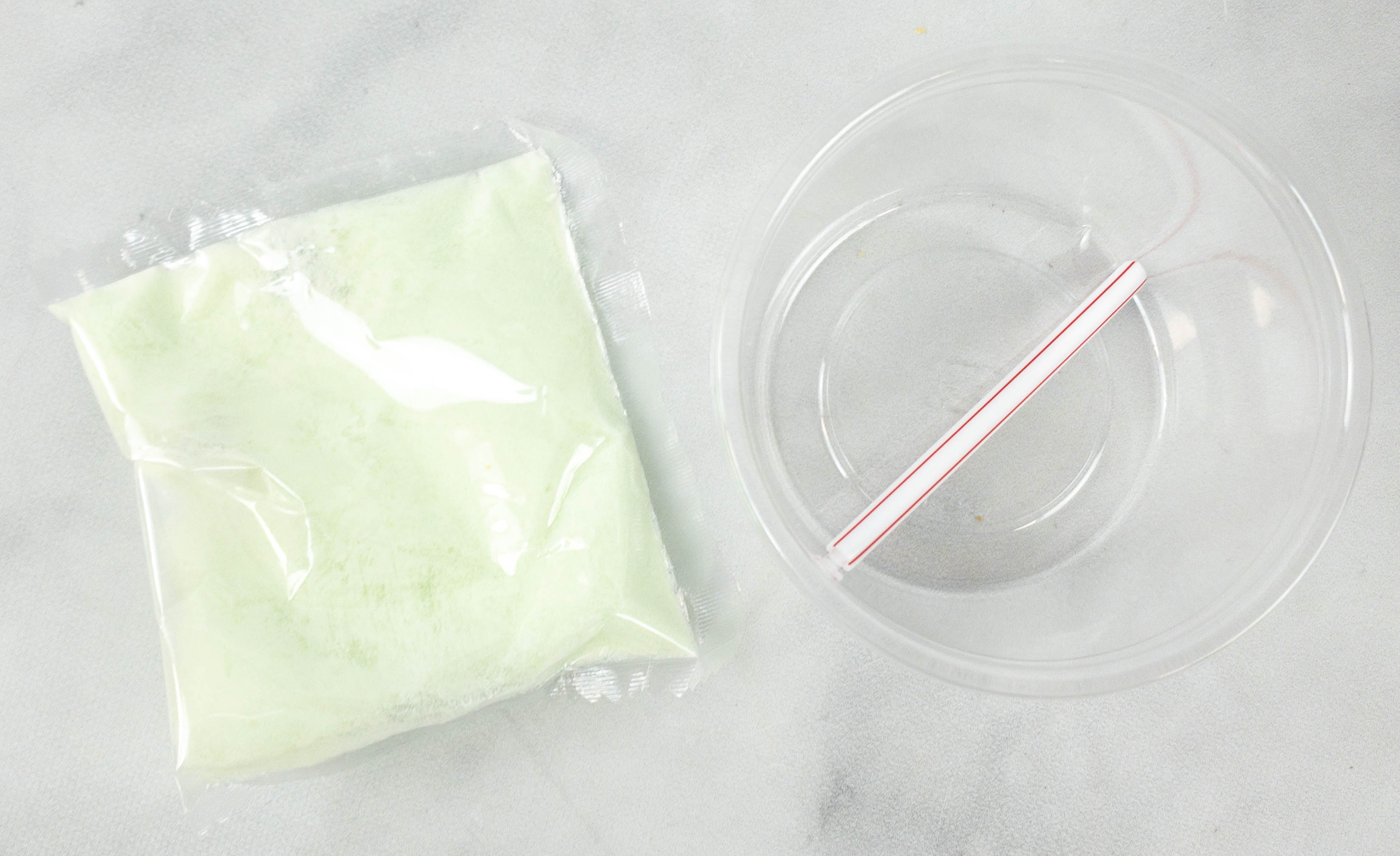 To prepare it, just fill half of the cup with water, add the powder, and stir until it becomes sticky!
I love the flavors in this month's Japan Crate box! It included a lot of fruity snacks, including peach flavored corn puffs and strawberry chocolate pretzels. There's also a bunch of ramune treats, which my kids and I enjoyed. My favorite snacks from this month's box would have to be the pudding and the pineapple gummies. The pudding is perfect as an afternoon snack, especially when paired with a hot drink. Meanwhile, the pineapple gummies is a unique snack and it even comes with syrup that gives it an additional flavor. The KitKats and the citrusy drink were also pretty good. As always, I'm satisfied with this month's curation of Japanese snacks! This subscription is definitely a must have for Japanese snack lovers and also for any adventurous snacker!
What item do you want to try from this month's Japan Crate? Let me know in the comments!