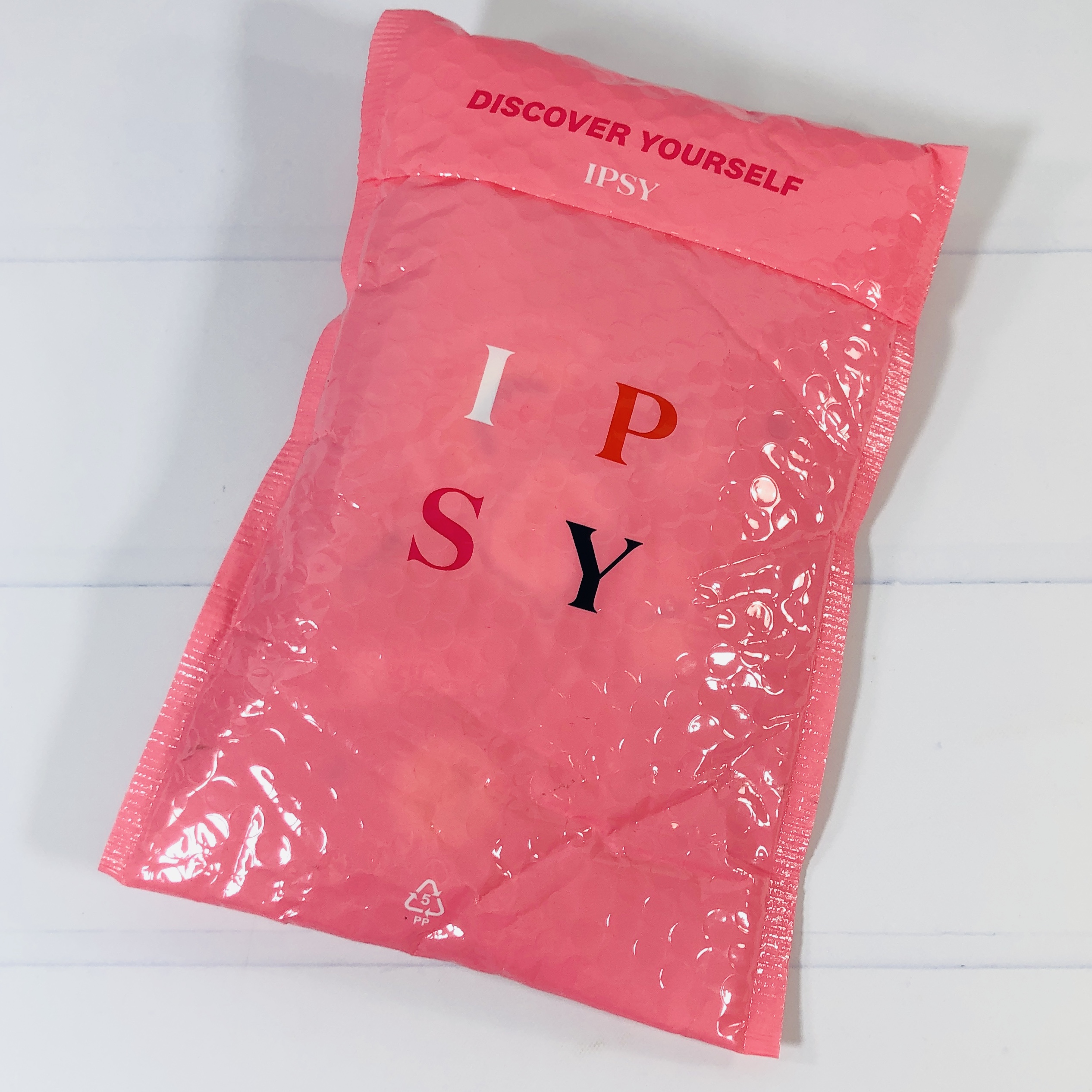 Ipsy is a monthly beauty subscription. You get five makeup, beauty, skincare, and hair care items in a cute bag for $12 a month! It's the most popular subscription box and a great way to sample new colors and beauty brands that you may have never heard of, as well as some of the bigger names. Ipsy also offers a Glam Bag Plus for $25 a month. They recently launched Refreshments and in February they introduced the quarterly Glam Bag X.
There are many bag variations every month for Ipsy – log in to your account to check out how-to videos and tips for your products.
IPSY was founded on a singular mission: to inspire individuals around the world to express their unique beauty. Everything we do is to support you on your journey to self-discovery, so you'll feel confident letting your unique beauty shine every day.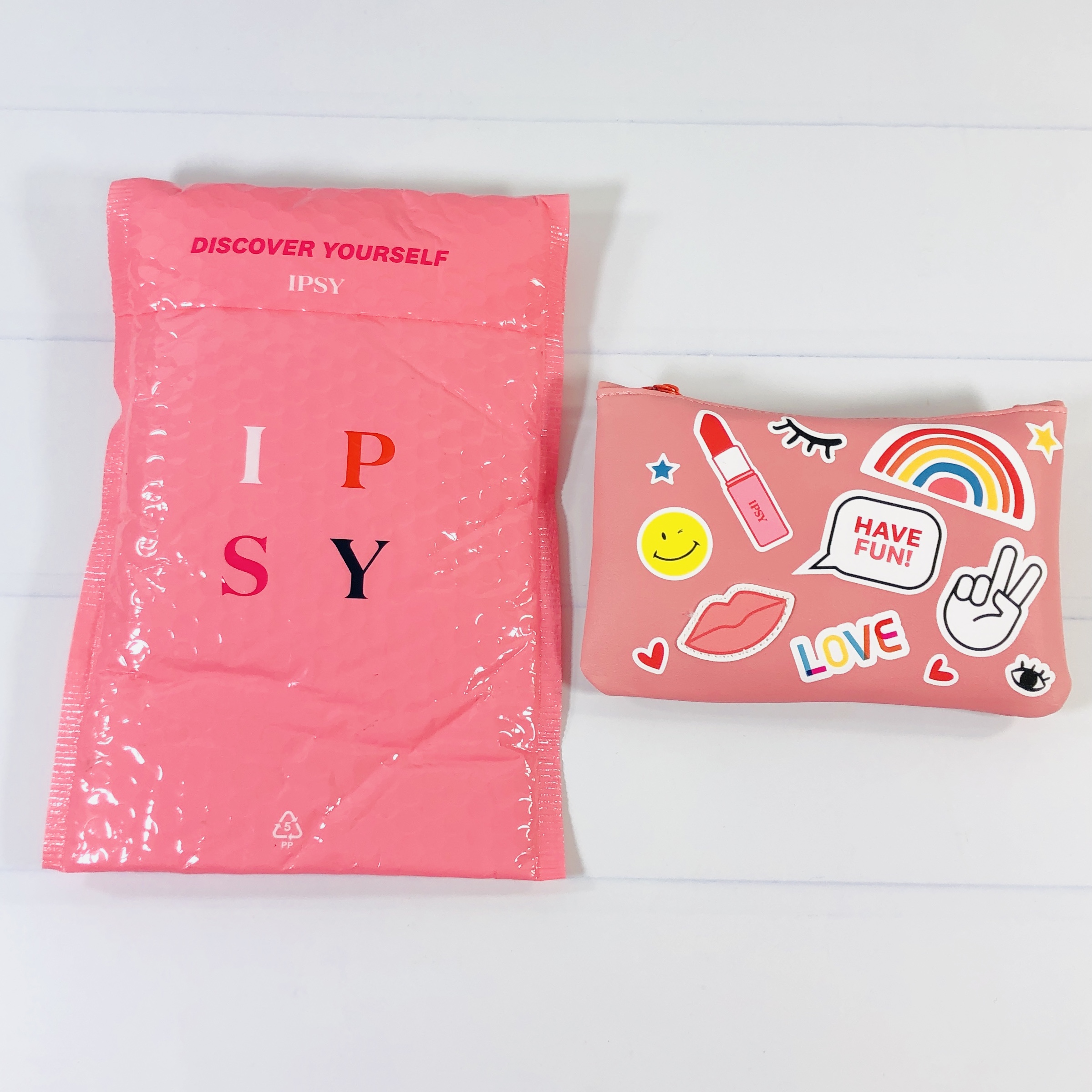 Most of my items were inside the cute makeup bag but make sure to double check the mailing bag, sometimes larger items (like makeup brushes) can be found there.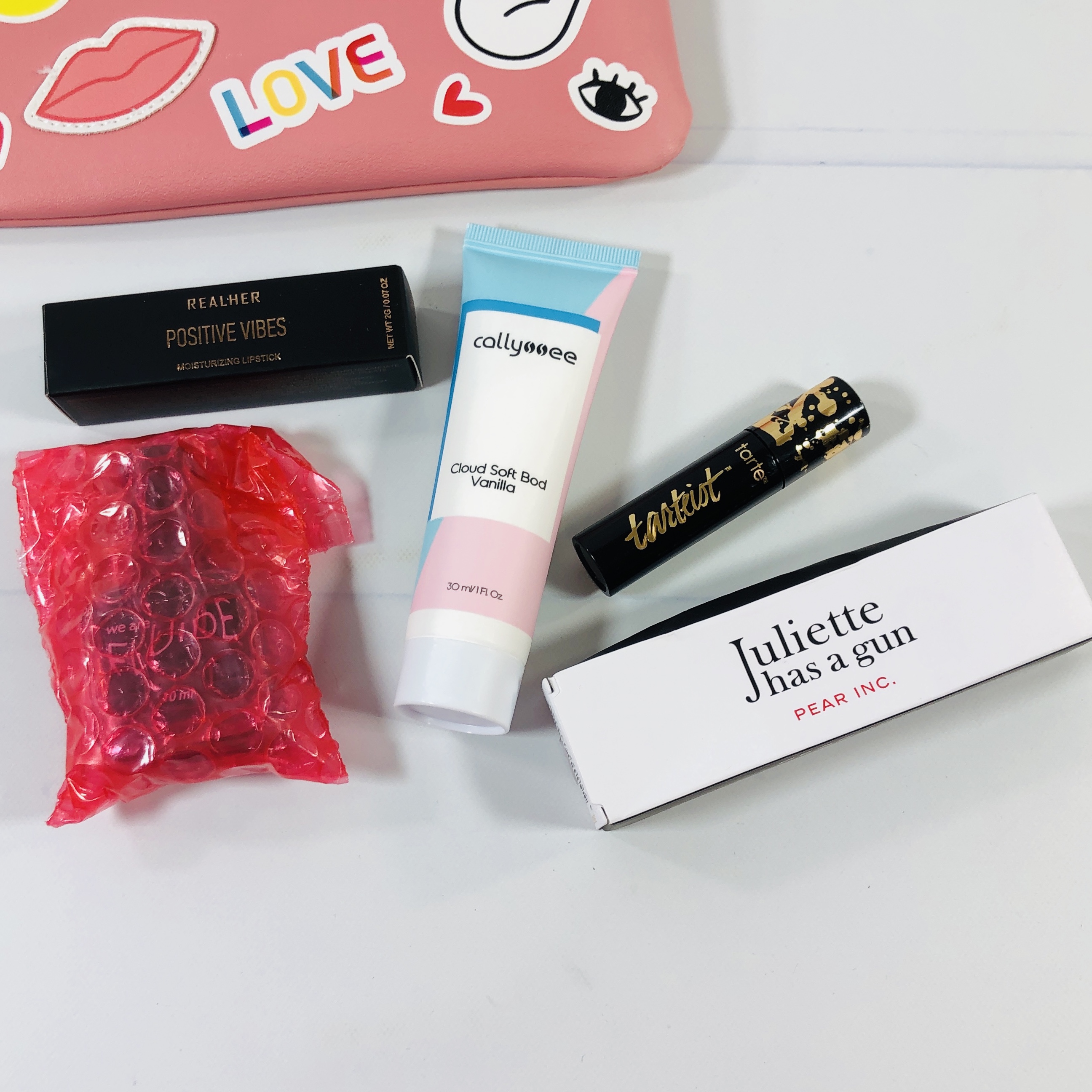 Some of my items came in boxes or bubble wrap.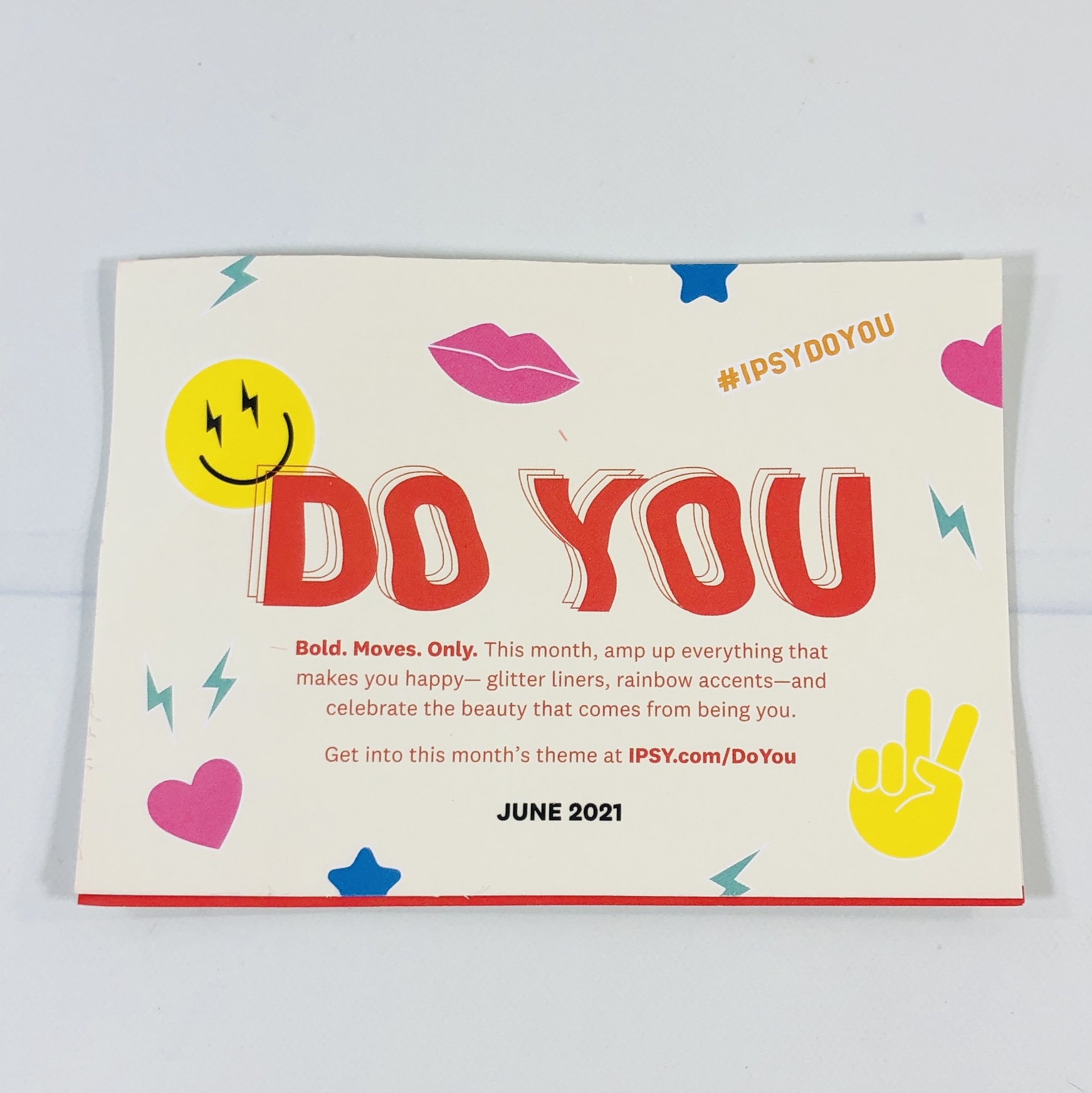 The theme for June is Do You!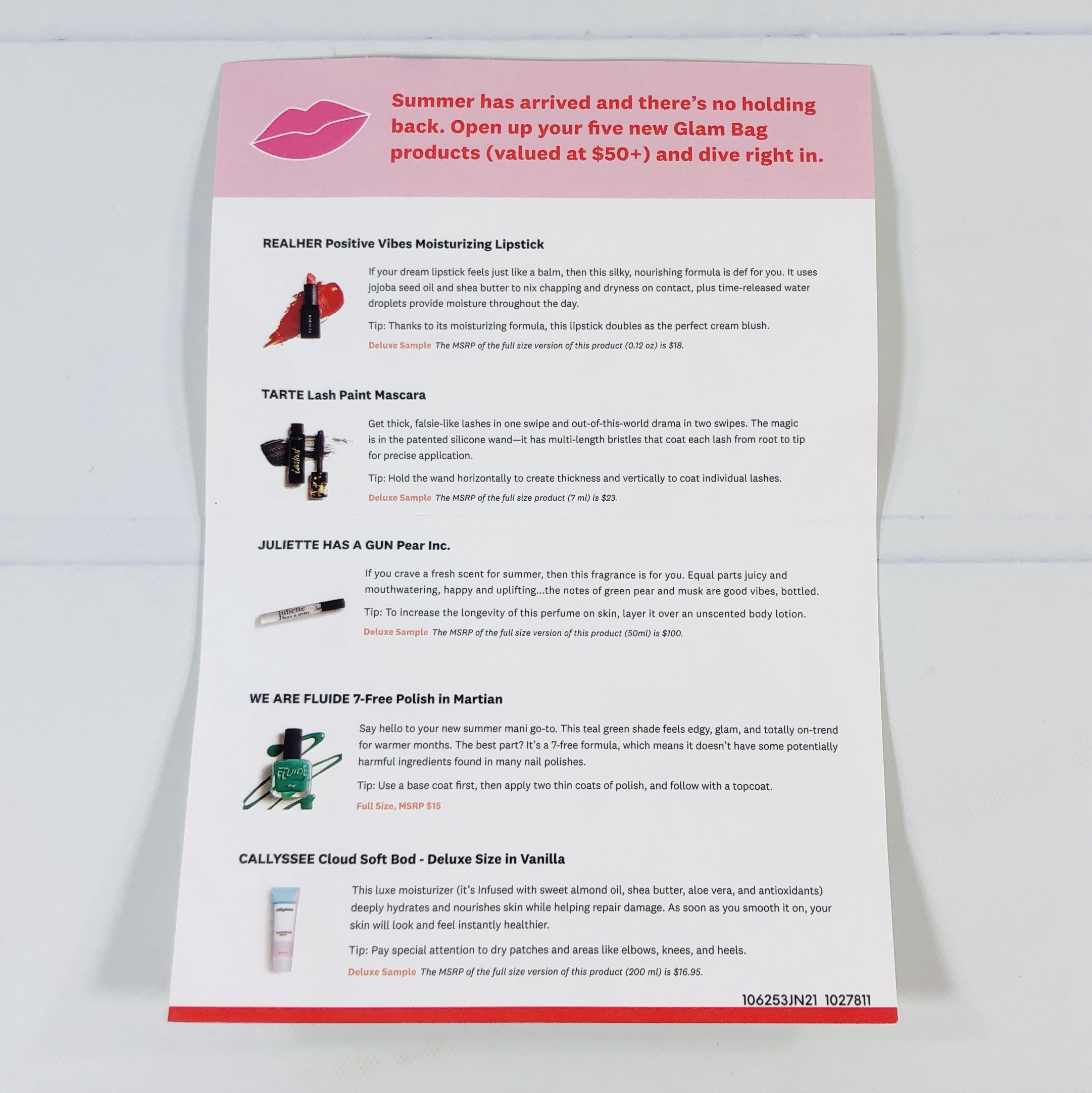 Inside Ipsy listed my products and a brief description plus the MSRP of the full sized product, but keep in mind that 4 out of 5 of my products were deluxe samples and we gave them a value based on their size.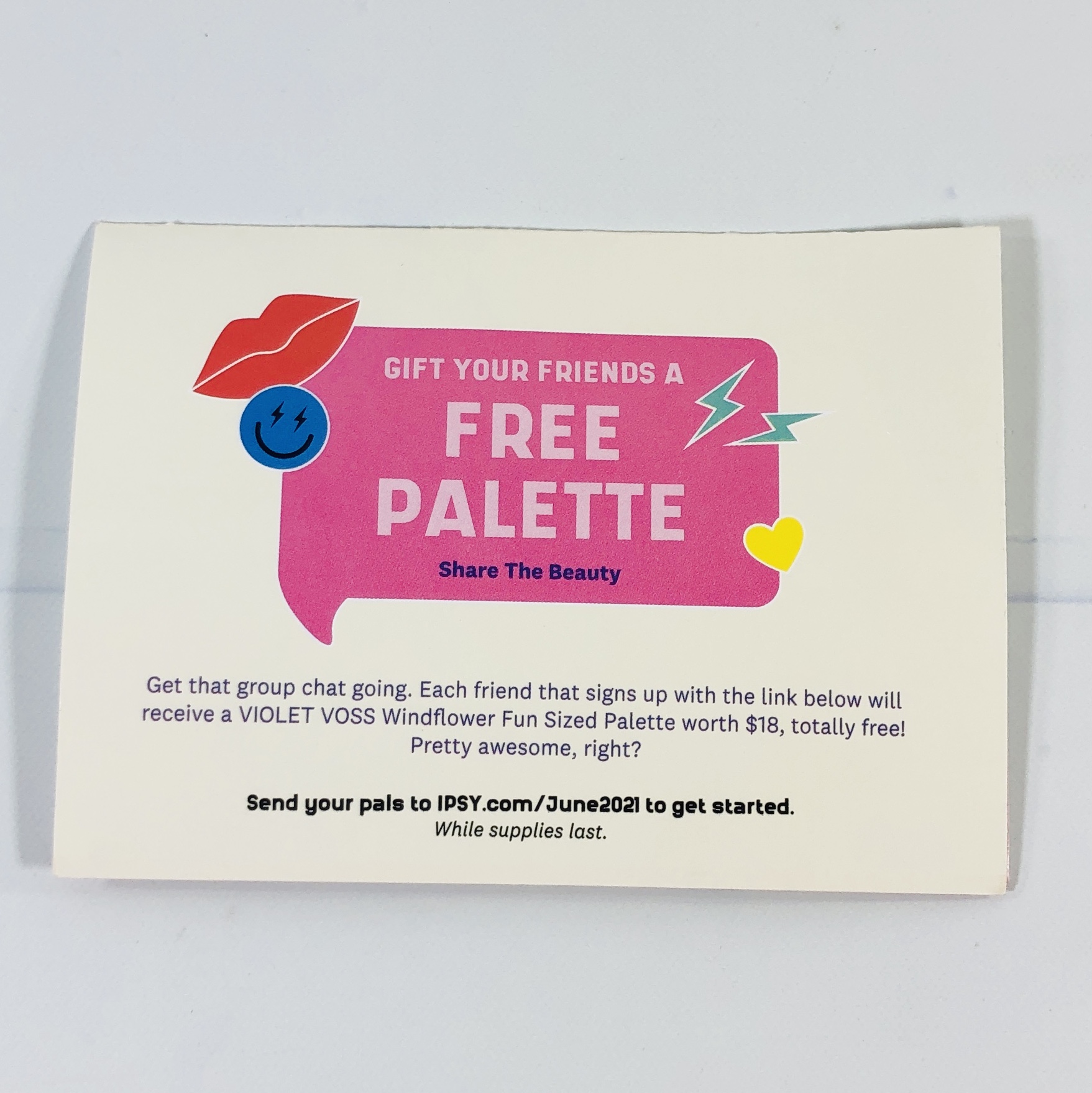 The back of the card mentioned that friends can get a free palette when they sign up.
Don't forget that you can rate your items and you earn bonus points when you do that, so you can get additional products in your bag. All subscribers now have the chance to pick a product for their next bag – just log in on choice day and pick one!
Ipsy Glam Bag The June bag was salmon pink with several symbols such as a rainbow and peace sign. The lips are sewn onto the bag!
The back of the bag is more subdued.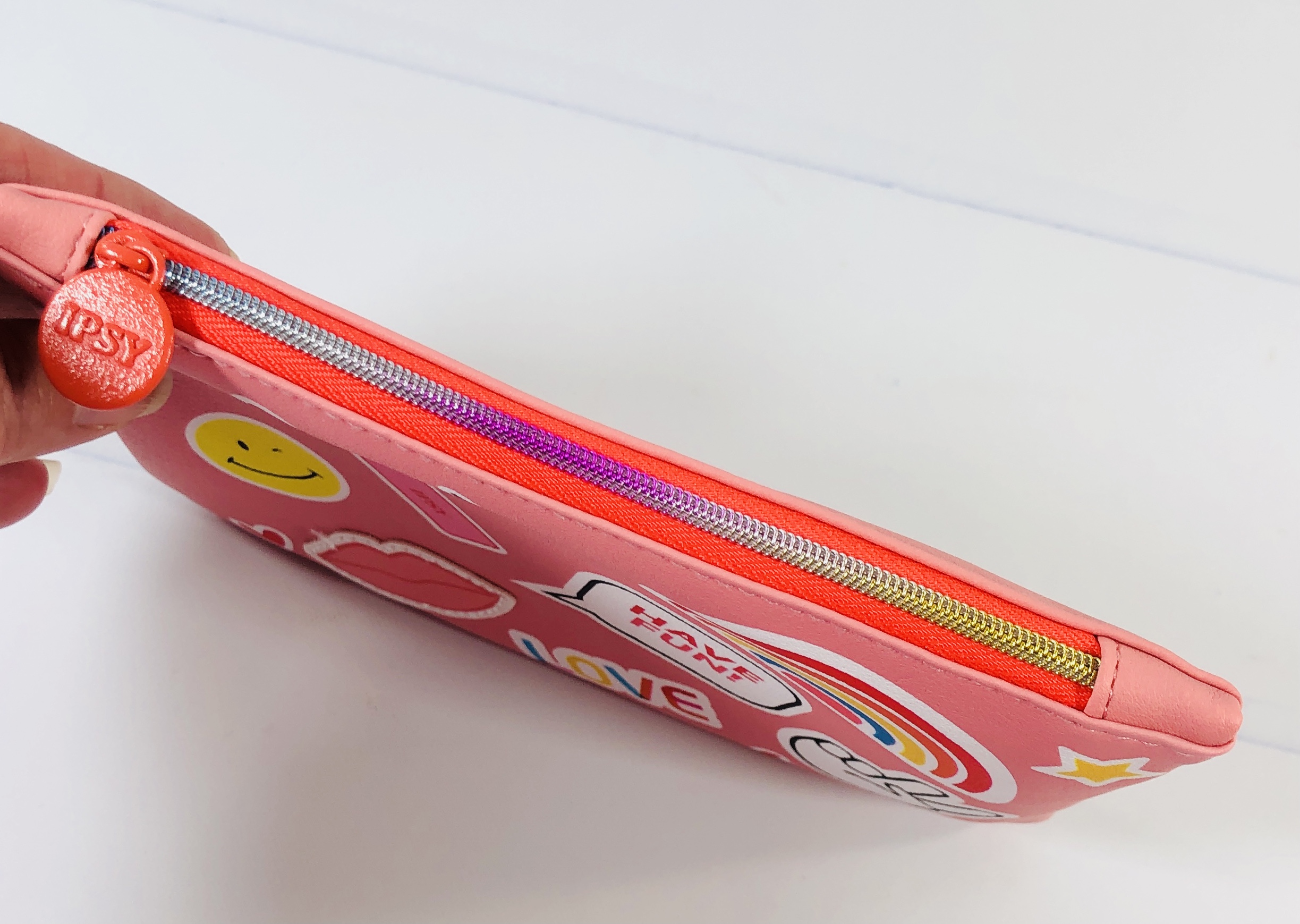 The zipper pull says IPSY and I like the colorful zipper.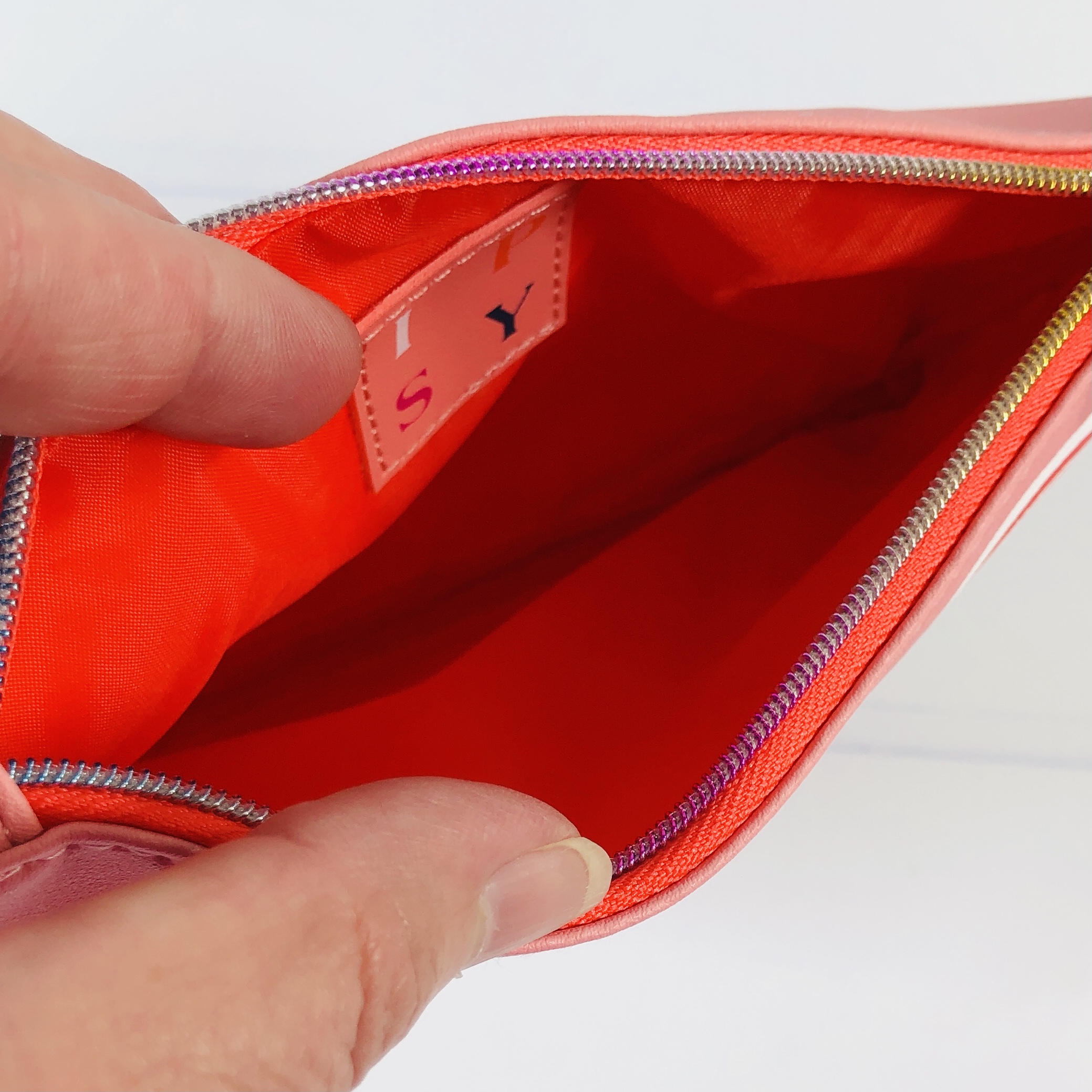 The inside is lined with red polyester fabric and there's an Ipsy patch sewn in.
Everything in my box!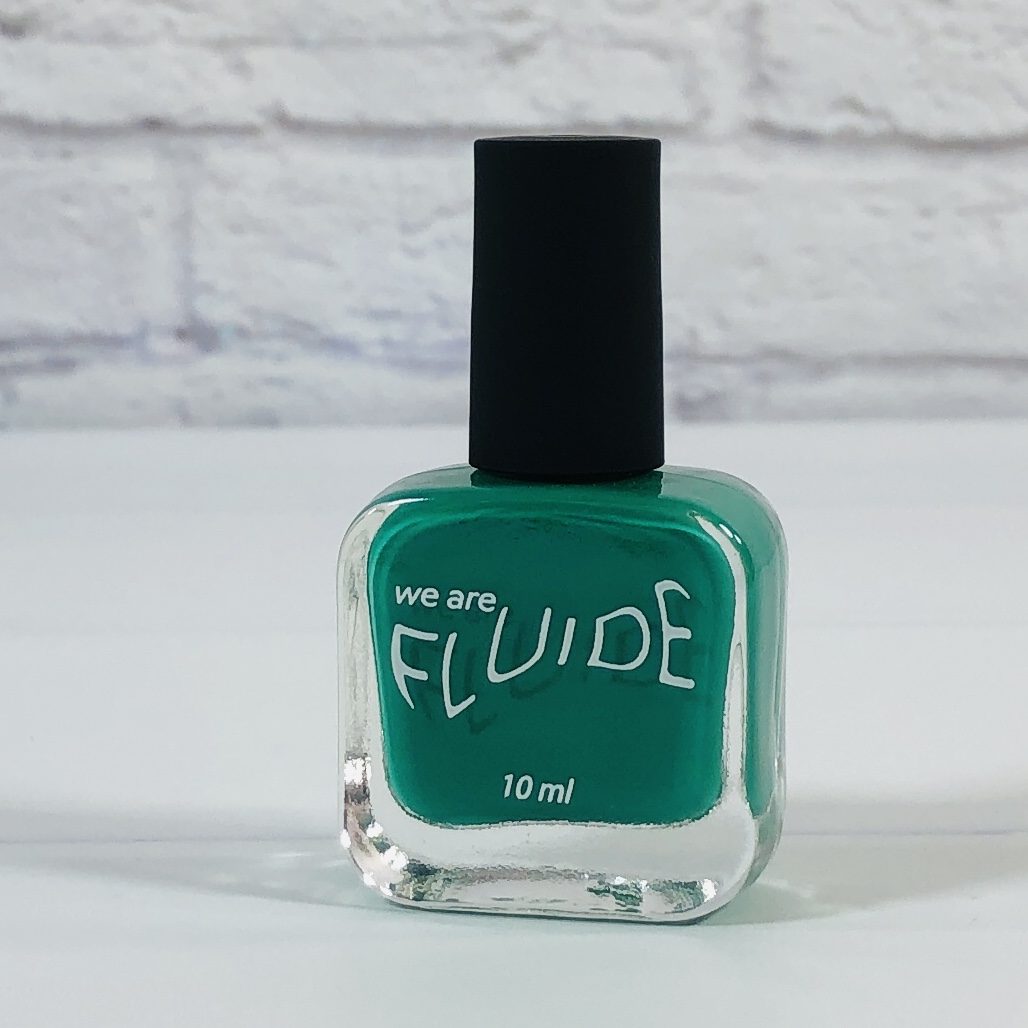 We Are Fluide 7-Free Polish in Martian ($15) I was disappointed when I saw I was getting this color because it's not me, but I discovered that I had my profile set to adventurous colors in the nail polish department so that's my fault. I took the time to review and update some of my other answers so I can't wait to see if it helps!
This polish brand is vegan, cruelty-free, and 7-free, meaning it is missing 7 ingredients (like formaldehyde) that are considered toxic.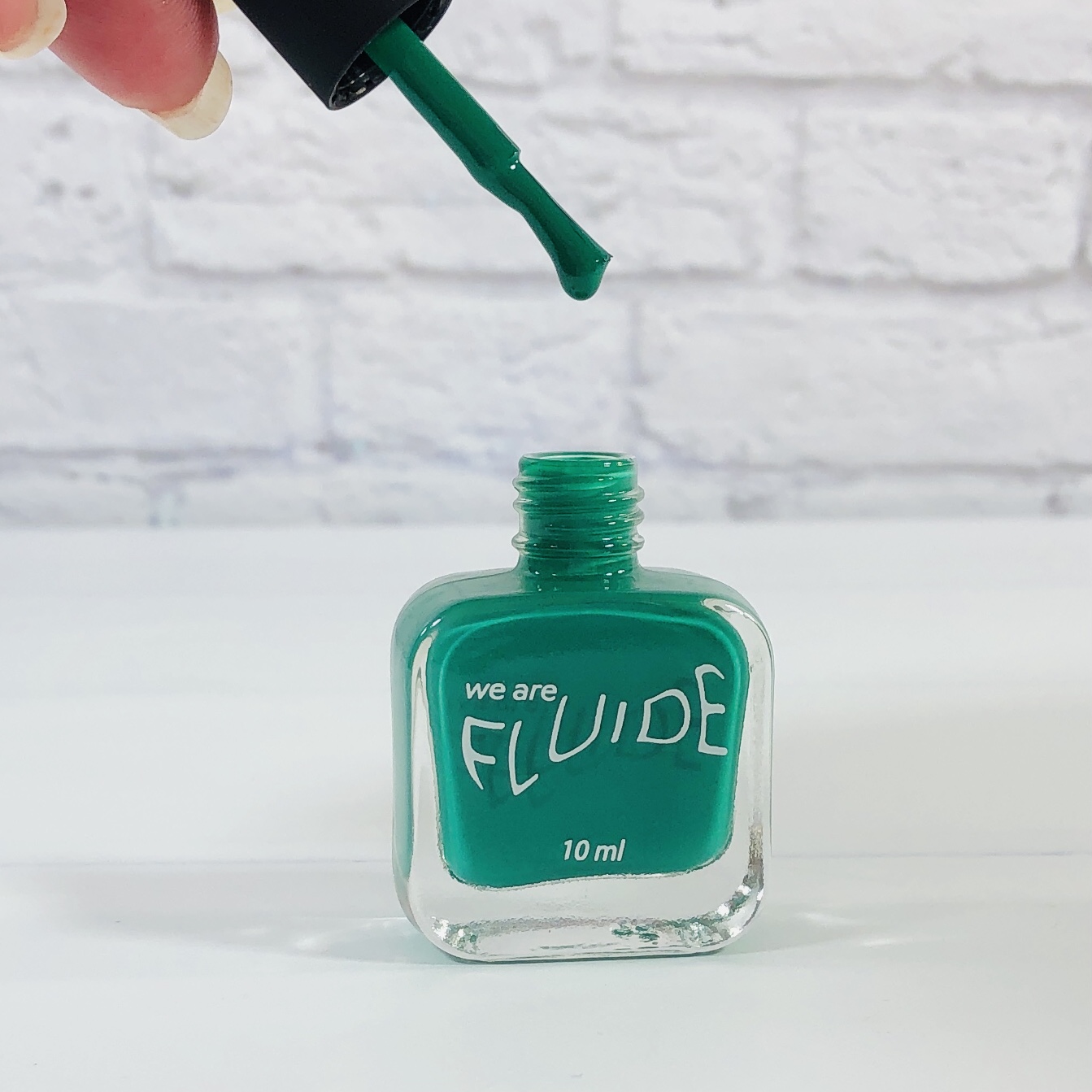 This is a very green shade and I will be rehoming it with someone who can appreciate its charms.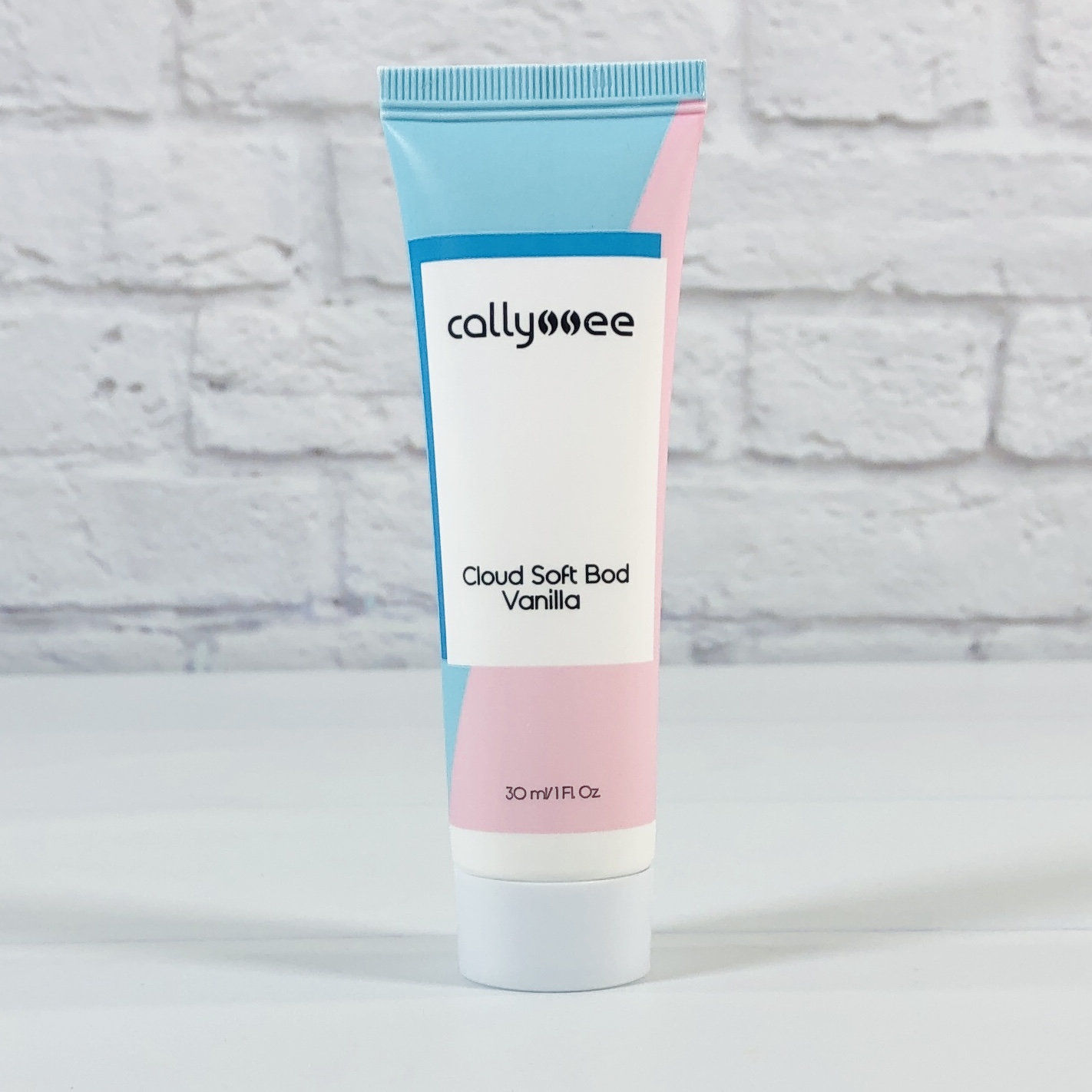 Callyssee Cloud Soft Bod in Vanilla ($2.54) Every subscriber can choose a product for their bag and I chose this body lotion! Aloe and shea butter are a couple of the ingredients and there's caffeine and resveratrol to provide antioxidants to the skin. It is a light-weight lotion, perfect for hot summers where you don't want something sticky on your skin (Central Texas is humid enough). In fact, I couldn't even tell it was there after applying — maybe it's too thin! It did leave my skin lightly scented with a powdery vanilla that wasn't super strong or annoying.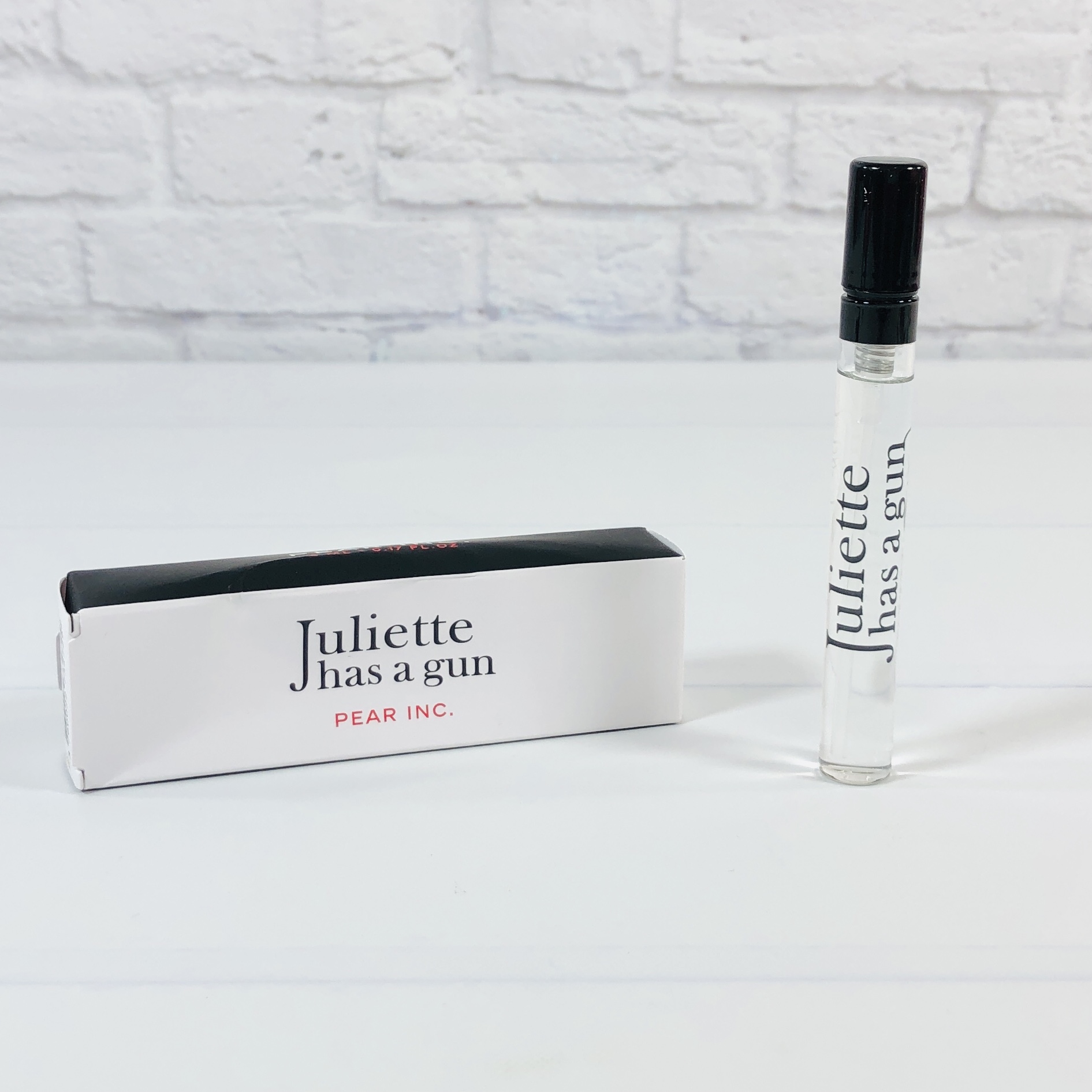 Julliette has a Gun Pear Inc. ($18.67 based on a small parfum spray bottle MSRP) Normally I would give this a value based on the MSRP of a huge bottle, but since it is sold in a similar size I went by that instead. I am always happy to get perfume samples in subscription boxes because I prefer to wear something different almost every day and yet when I find a keeper, I will splurge. This scent has notes of pear, ambroxan, and musk. I actually really like the JHAG Not A Perfume, which is only ambroxan (a type of musk) but this also has something fruity (what does a pear smell like anyways?) and also a whole lot of some other musk, of which I'm not a fan. I am also picking up something powdery. Despite the fruitiness I think this would be better suited to the winter, and after all that's when pears are in season. Longevity varies — I've had it last all day and other times only a couple of hours.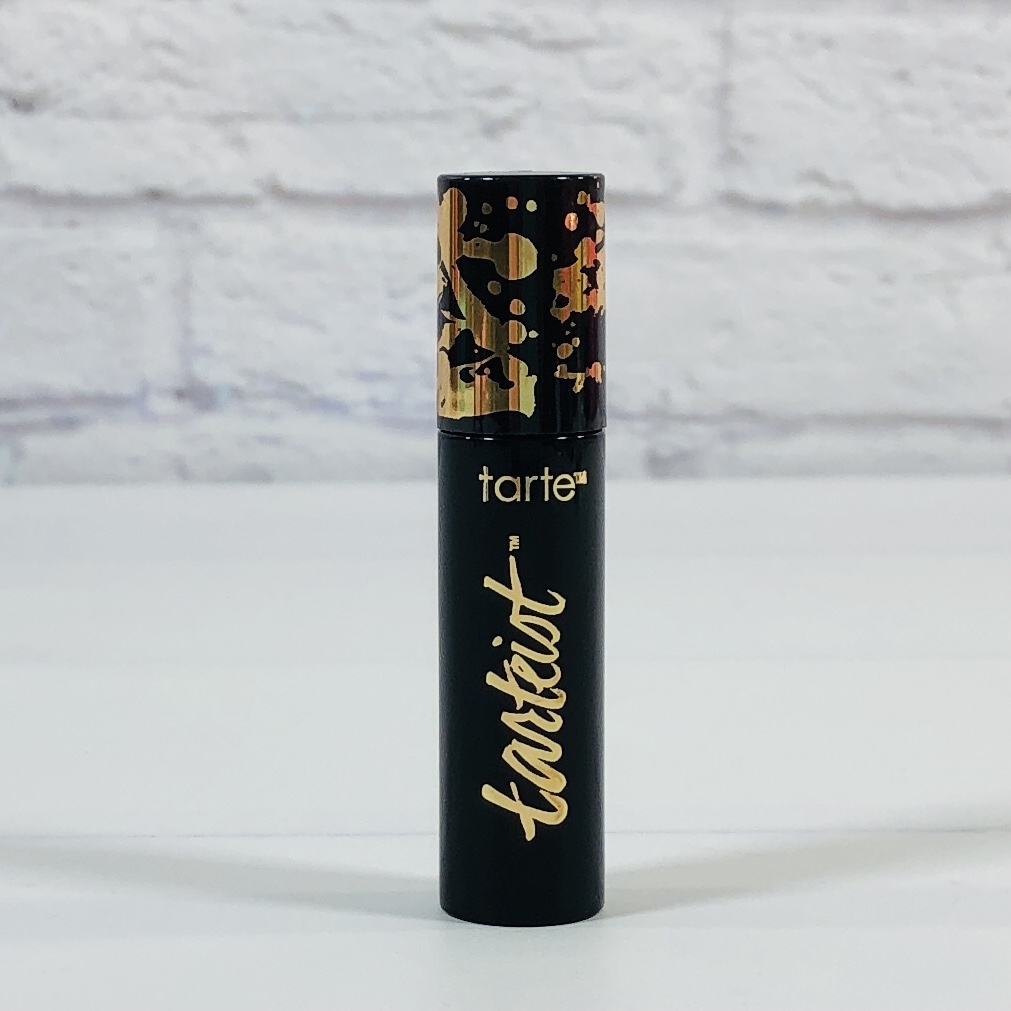 Tarte Lash Paint Mascara ($6.57 value) I like receiving tarte in subscription boxes, they usually have cool colors and last a long time and I think they work well. I was super pleased with this mascara, it really did make a difference in my lash length and thickness and did it without clumping. It's vegan and safe for those who wear contacts.
My only complaint is that the wand doesn't seem secure in the lid — it wiggles when I try to apply it and I'm worried that it's going to fall out and make a mess and/or fall into my eye (yes, I am a worrier by nature). I was very happy that there seemed to be no scent in this mascara.
Realher Moisturizing Lipstick in Positive Vibes ($10.29) I've been wearing this lipstick almost every day since  I received it. It's moisturizing and feels like traditional lipstick — it doesn't dry down and doesn't crack, just fades away eventually.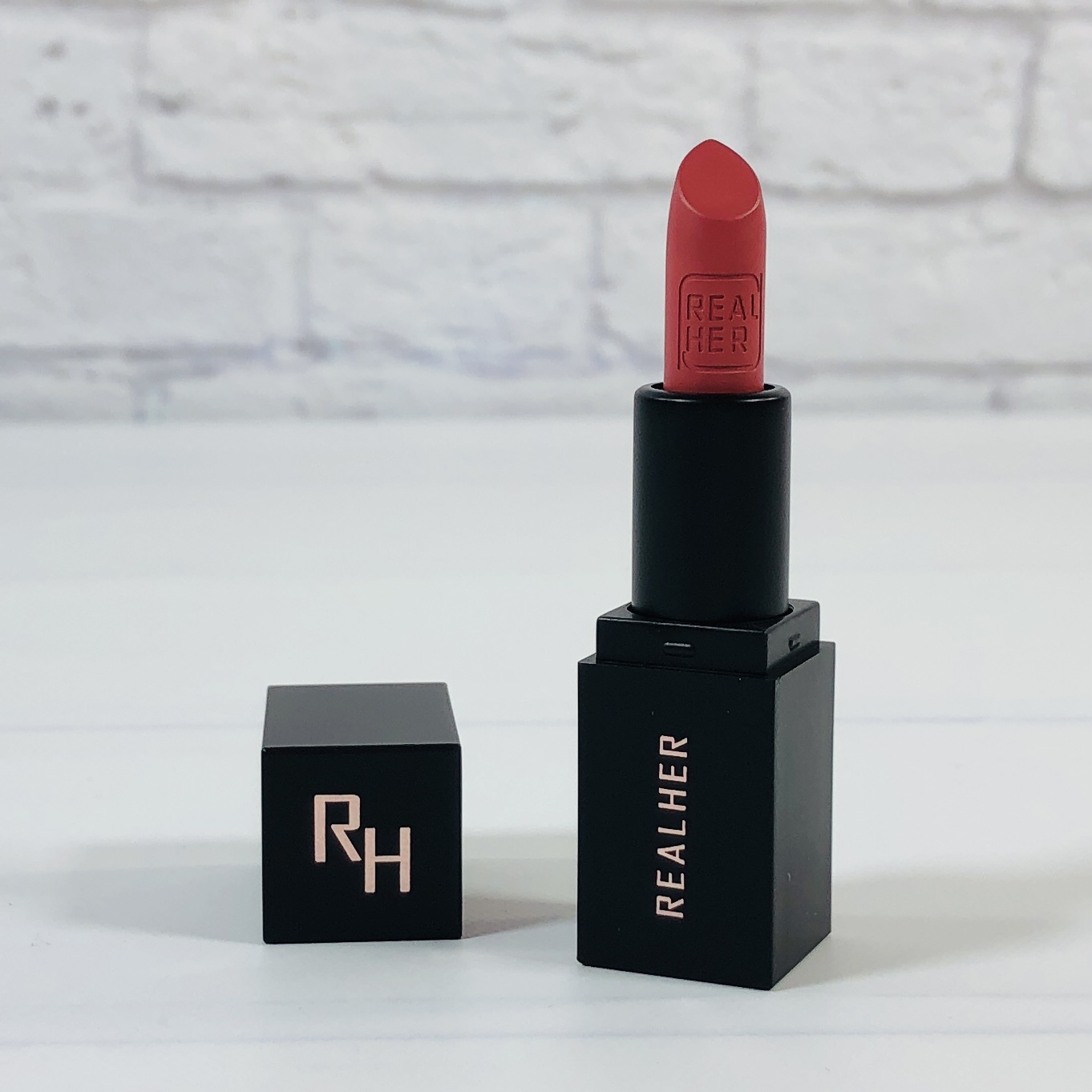 The color Positive Vibes is described as coral rose and I am happy with that too.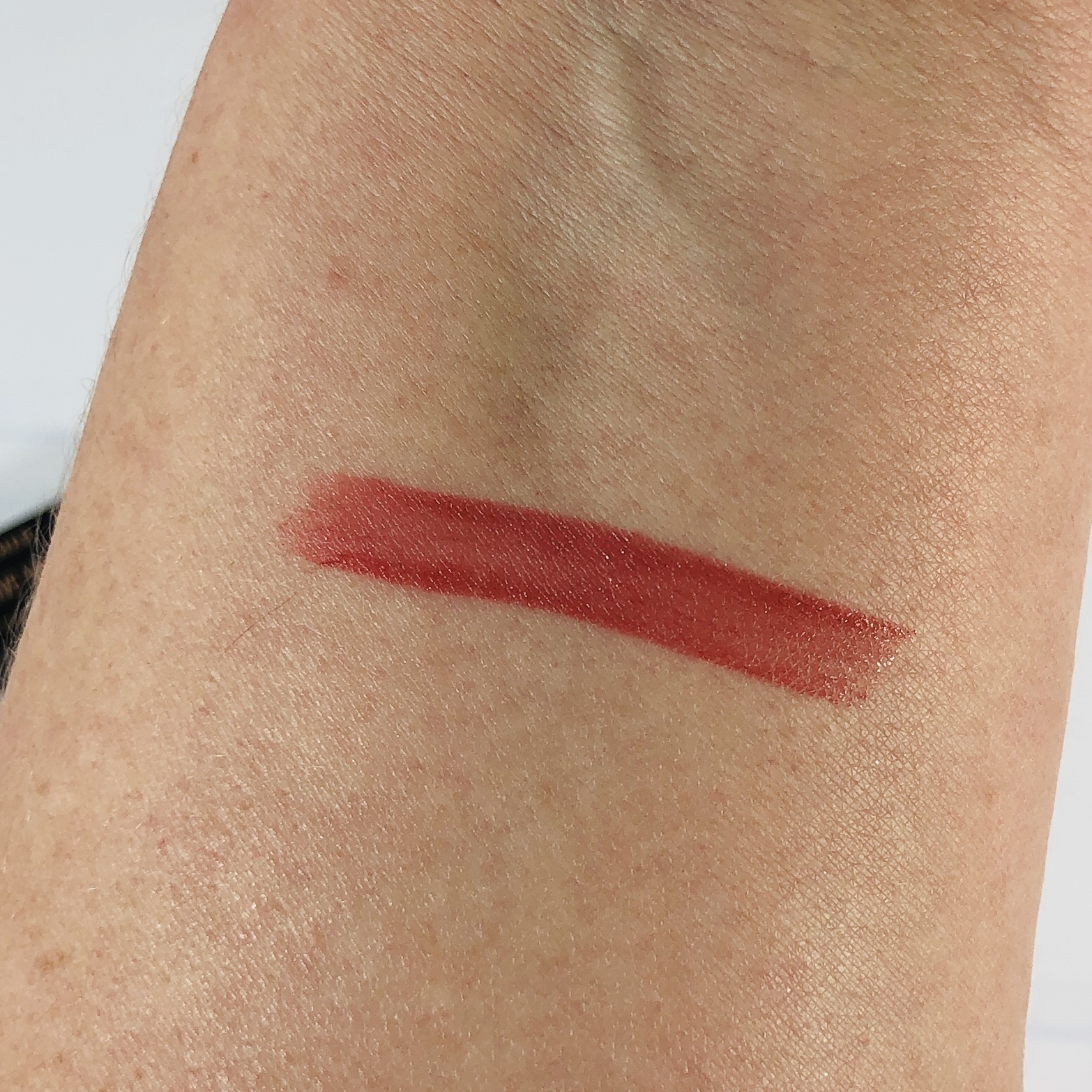 Here it is swatched. It isn't super vibrant and I guess it's not an opaque color, but I like it and like I mentioned, it fades away without looking like I have a ring around my lips.
Overall I was exceedingly pleased with my June Ipsy Glam Bag! The bag itself was cute and colorful and I especially liked the zipper. The items inside were fun to use, and the only thing I didn't try was the nail polish because I don't want green nails, not even on my toes. Dang it, now I feel bad and maybe I should try it on my toes, what do you think? The lipstick has been in regular use since it arrived, it is perfect for every day wear. The mascara was also a hit — I grabbed the wand with a tissue and tried to pull it out and it seems well stuck in there so I will use it up over the next three months. The perfume was fine and I liked the body lotion scent too. The value for my June collection was around $53.07!
What did you get in your Ipsy this month? Should I wear the green polish on my toes? Let me know!