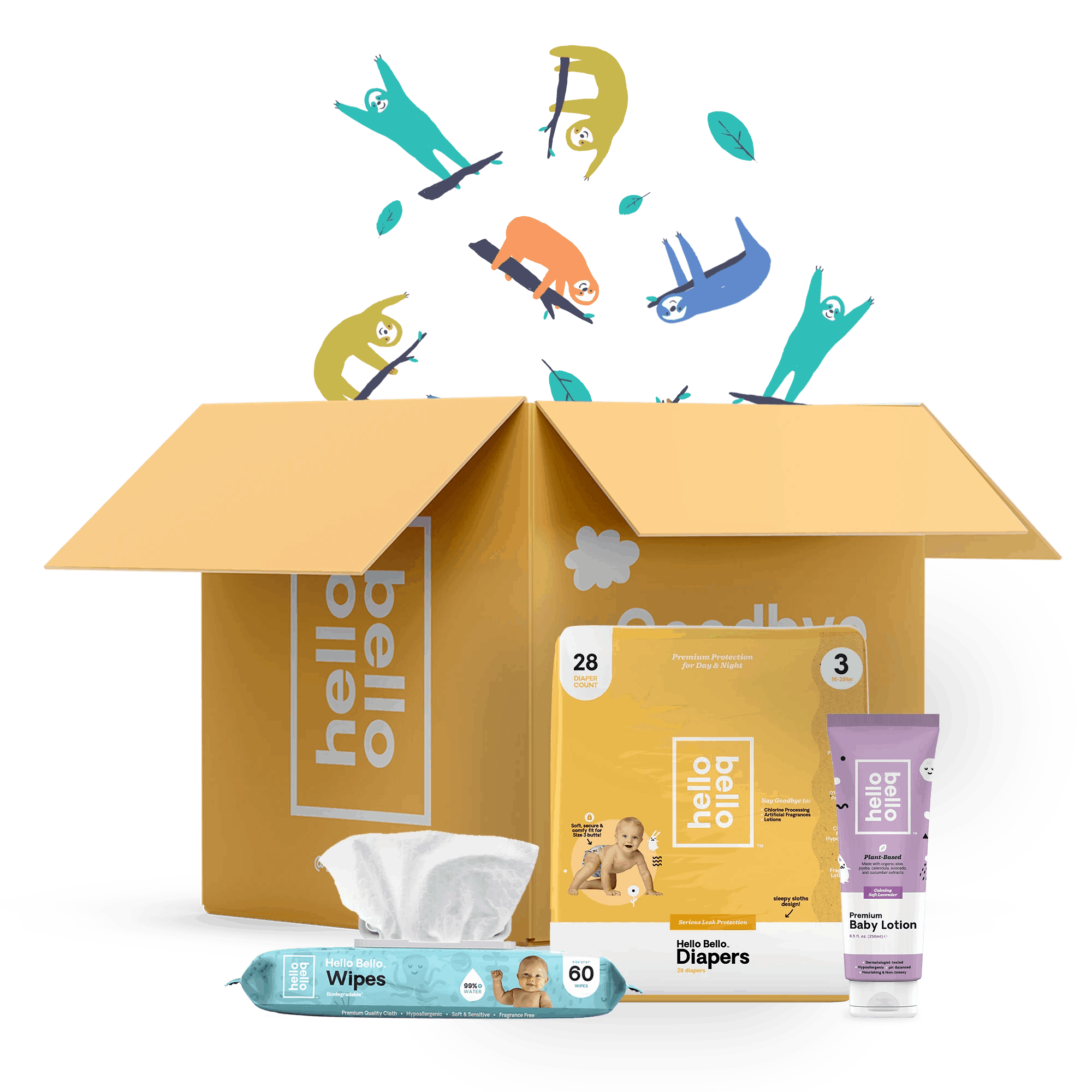 Hello Bello, a premium diaper, baby, and family bundle subscription company, has a great deal for new subscribers!
At Hello Bello, we have one simple goal: to eliminate the choice many parents have to make – deciding between what's best for their kids and best for their budget. We believe in premium for all because every baby deserves the best.

The Hello Bello product line is made with plant-based ingredients and organic botanicals; they're premium-quality and effective; and they're affordable.
Get $16 off your first Diaper & Wipes Bundle! Plus, get FREE shipping! Just use this link and coupon code SAVE16 at checkout.
Hello Bello offers a lot of premium baby, toddler, and personal care products besides diapers and wipes. They also have vitamins, body care products like lotions, sanitizer, sun screens, shampoo, conditioner, as well as home care products like multisurface cleaner, laundry detergent, and more!
About the Diaper Bundle:
Say Hello to the Diaper of your Dreams. Seriously. The only thing they don't do is change themselves.
Here's what you'll get:
7 packs of adorable, affordable and off-the-charts absorbent diapers
4 packs of medical-grade, plant-based, multi-functional wipes (60-count each)
1 freebie item* anything from the entire Hello Bello product line under $9 *in your first bundle
15% off extra items feel free to add up to 5 additional items (everything's 15% off if you bundle)
You'll get to choose from the cutest prints – here's a peek:
Here are the other bundles available at Hello Bello:
Vitamin Bundle Organic gummy vitamins for the whole family, delivered to your doorstep!
Immunity Boosters, Sleep Supporters, Organic Multivitamins, and more!
Fundamentals Bundle Get what you need, when you want! From personal care and vitamins to home care and gifts, we've got what you need.
Choose from body care, vitamins, cleaners, and more! Edit your bundle and shipping frequency anytime. It's easy – and dare we say FUN…damental 😉 Select 5 or more products for 15% off.
Training Bundle Some extra help for when the end of potty training feels light years away.
Hello Bello Training Pants are potty trainers reimagined and redesigned. From the cottony-soft stretchiness to the premium absorbent core to the cute as the dickens designs, get ready for a premium potty training experience.
Are you getting anything from Hello Bello?