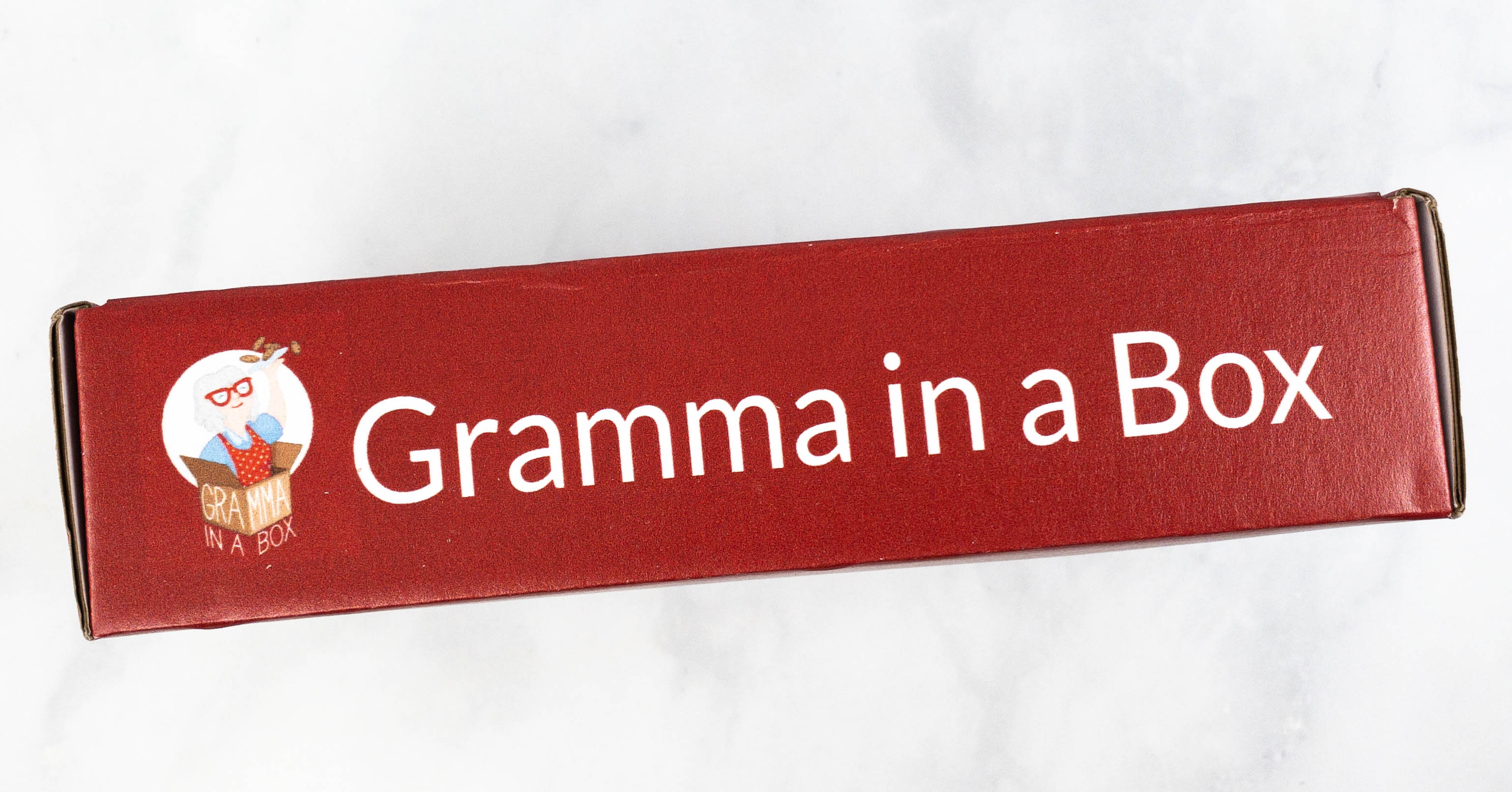 Gramma in a Box is a monthly subscription for kids (from a real Grandma!) that sends homemade cookies with frosting and sprinkles along with an easy candy craft. A single box is $22.50 but if you purchase a 3 month, 6-month, or 12-month pre-paid option you can save 10%.
DEAL:  Get $5 off when you signup for a 3 month or longer plan! Use coupon code 5OFF.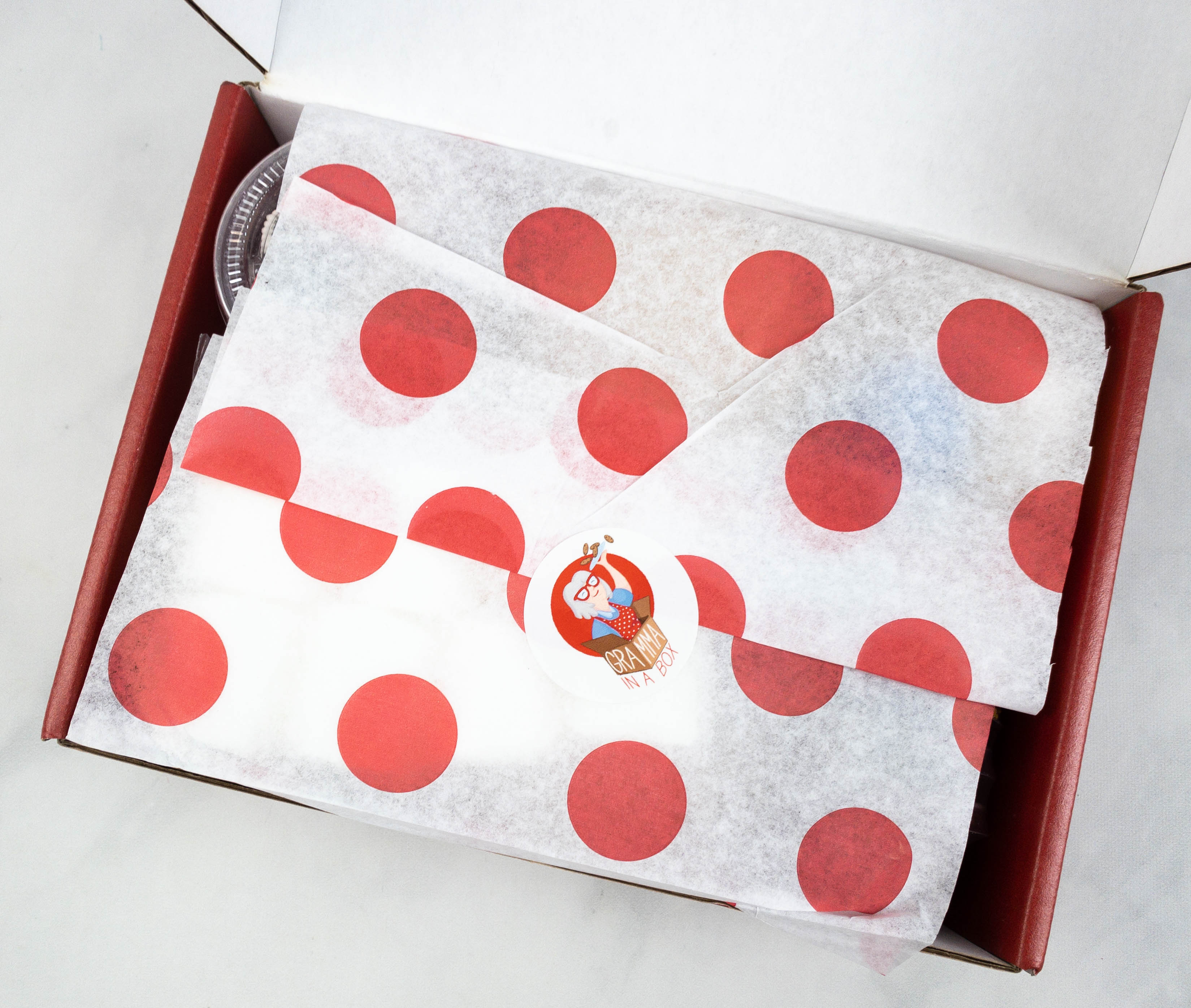 The kit shows up bundled neatly together under some cute red polka dots tissue. It was also secured using a Gramma in a Box sticker.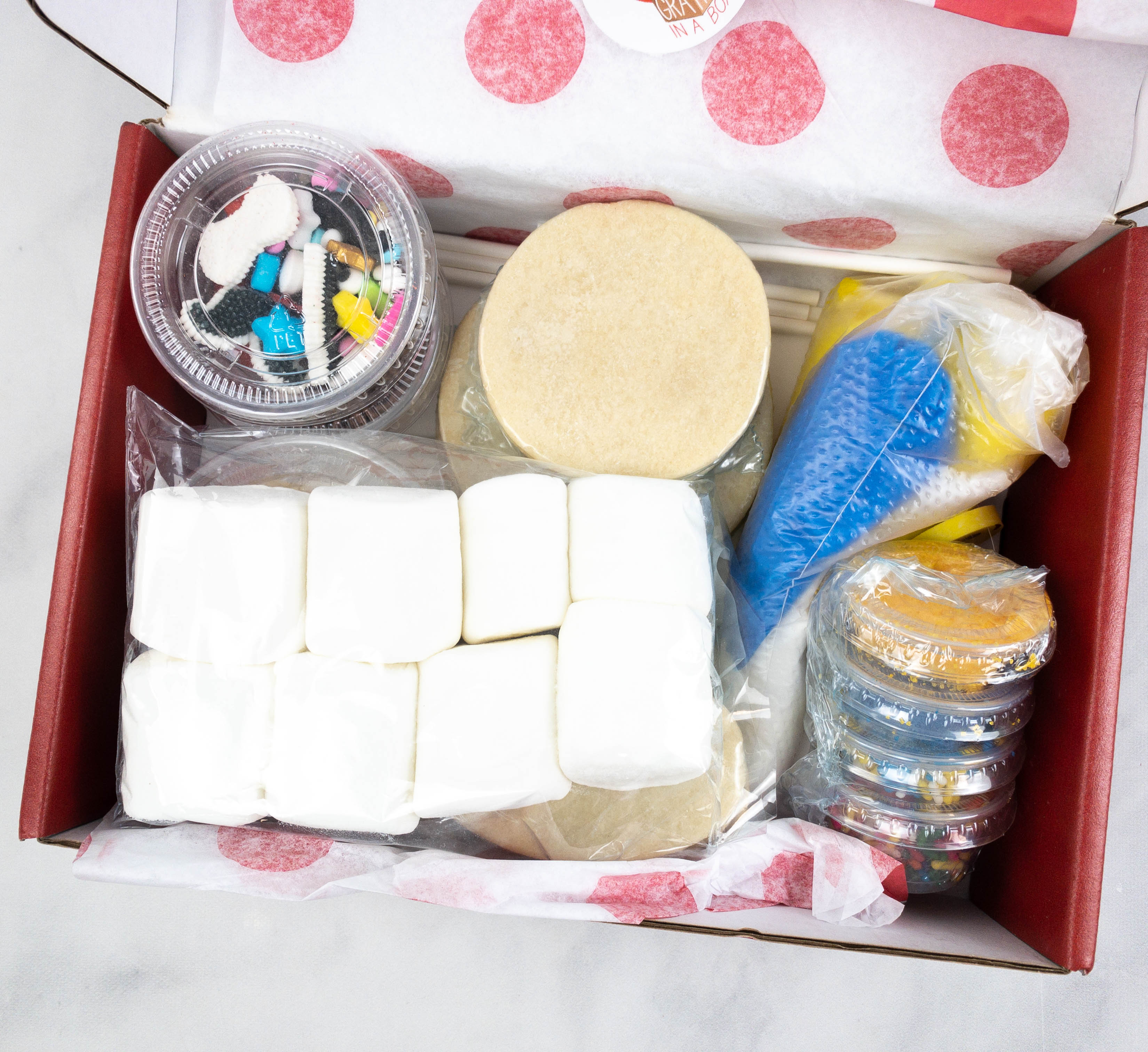 Most of the items came in separate plastic containers.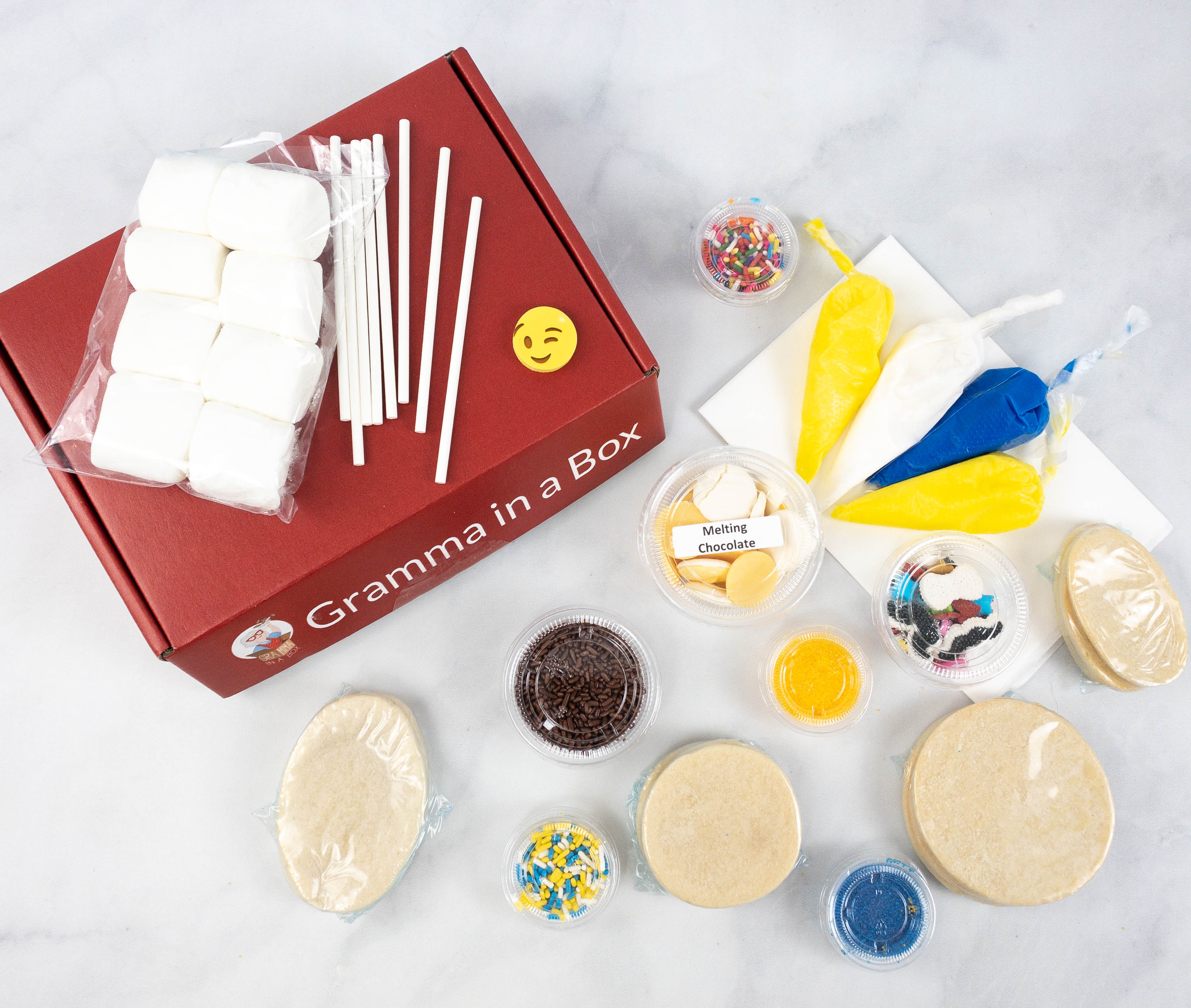 Everything in the June 2021 box!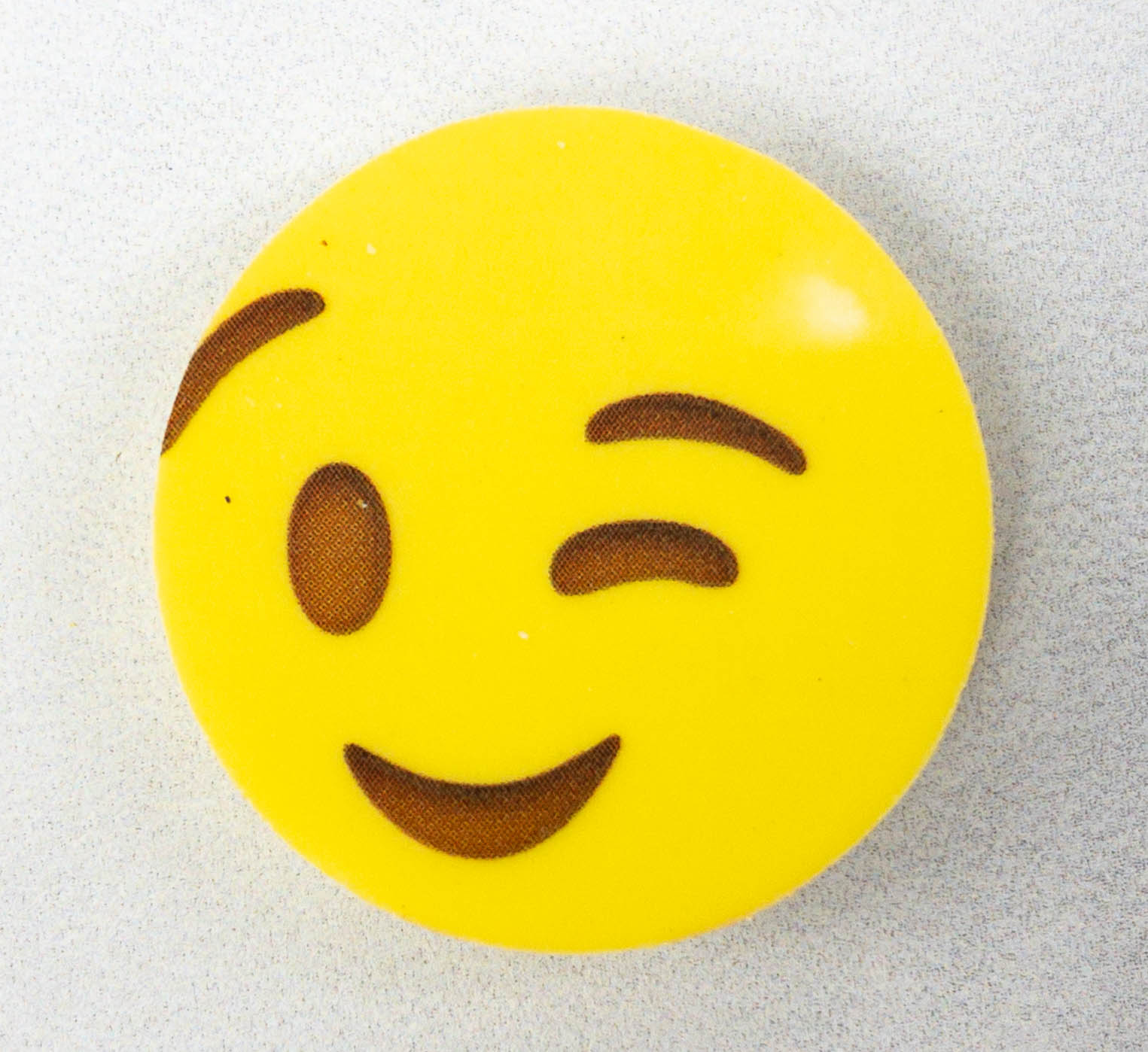 Here's a bonus item for this month, a little winking emoji. Adorable!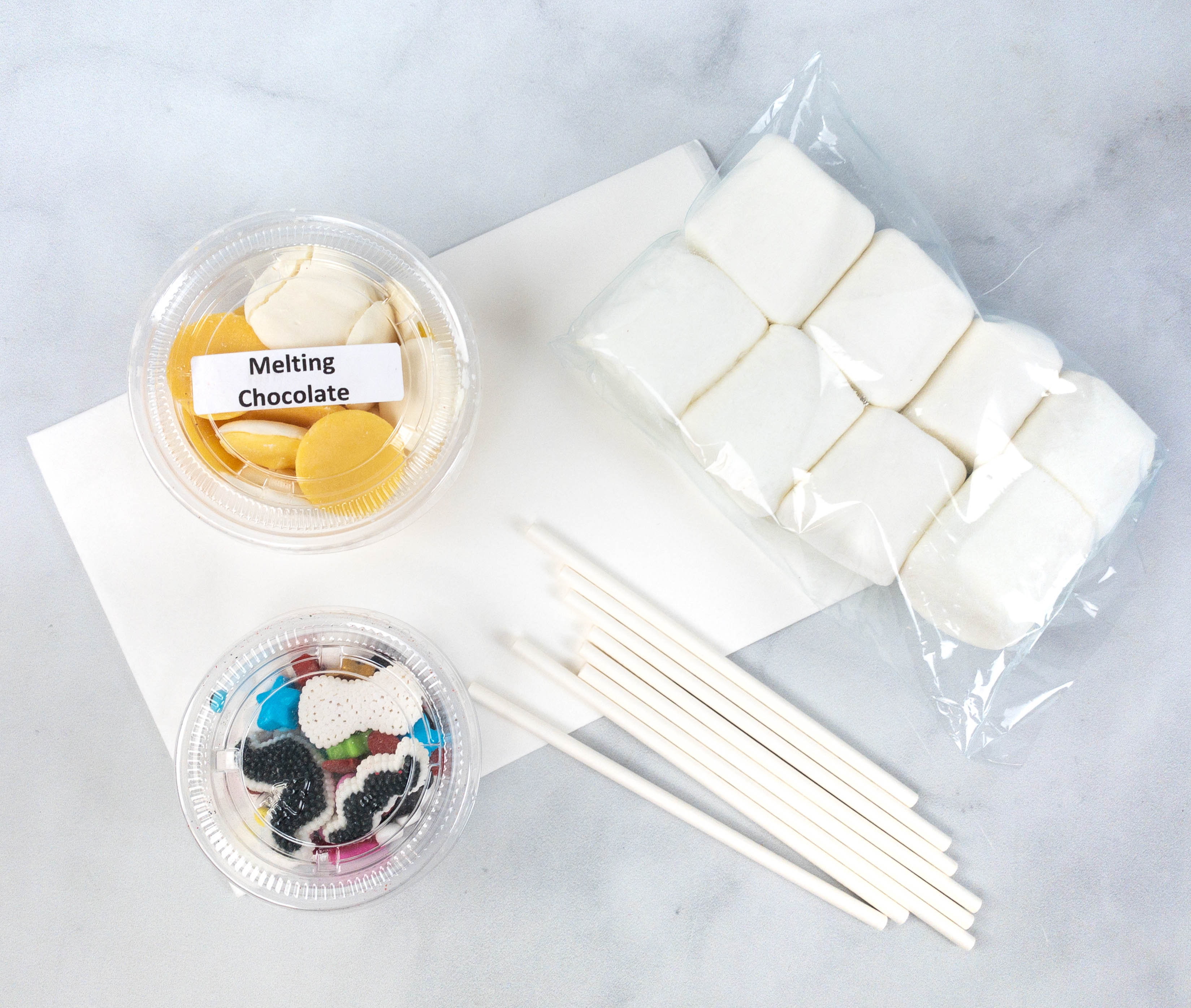 Emoji Marshmallow Pops. Here's are things the box provided for the first activity, the marshmallow pops! It includes melting chocolate, marshmallows, candies, white paper, and sticks.
As always, we melted the chocolates first! Once that's done, my kids simply put the mallows on the stick and dipped them in the melted chocolate.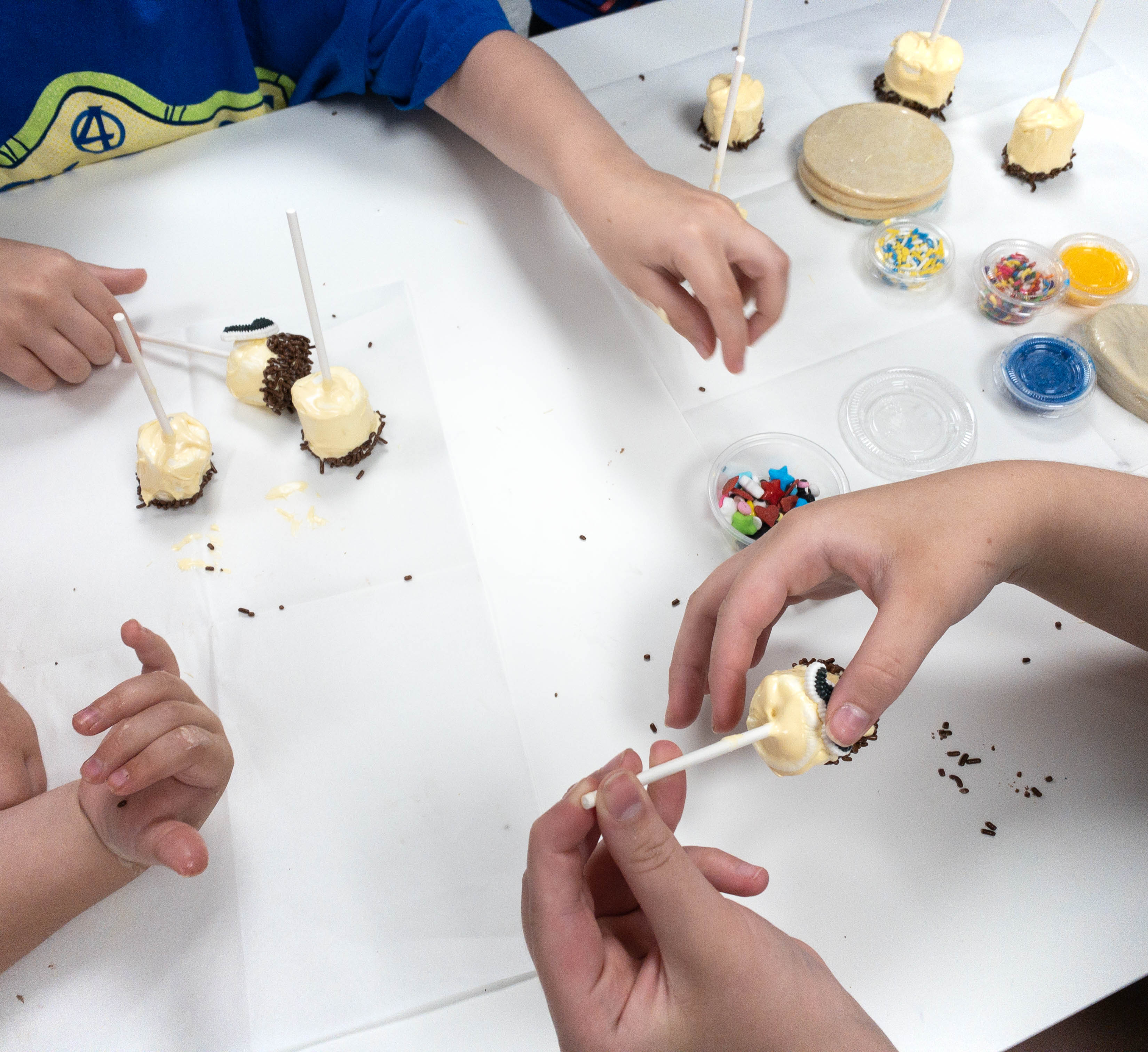 While the chocolate is still wet, they designed the marshmallow using the candies.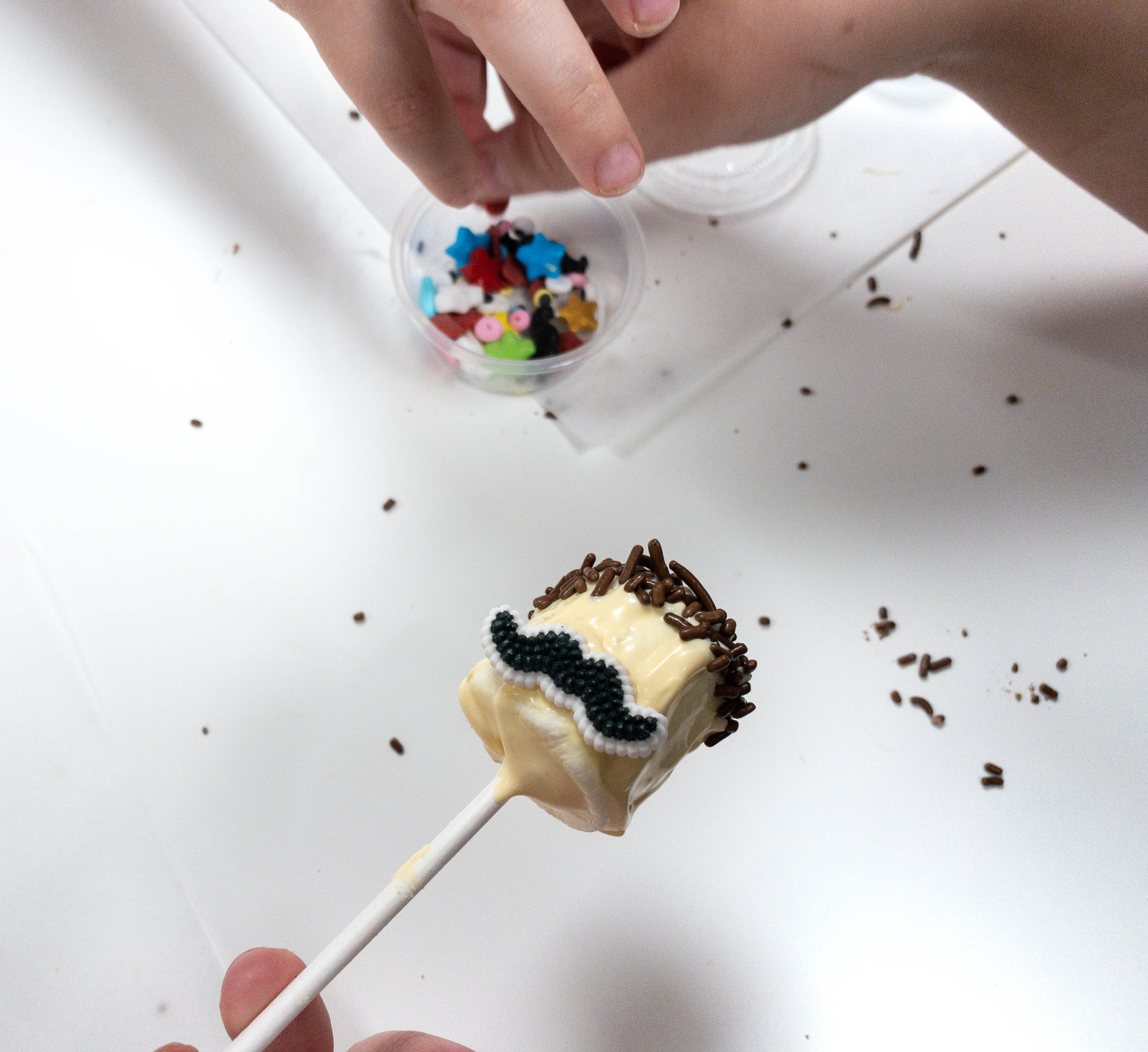 Here's a closer look at one of my kids' finished emoji marshmallow pops. It looks cute with that moustache!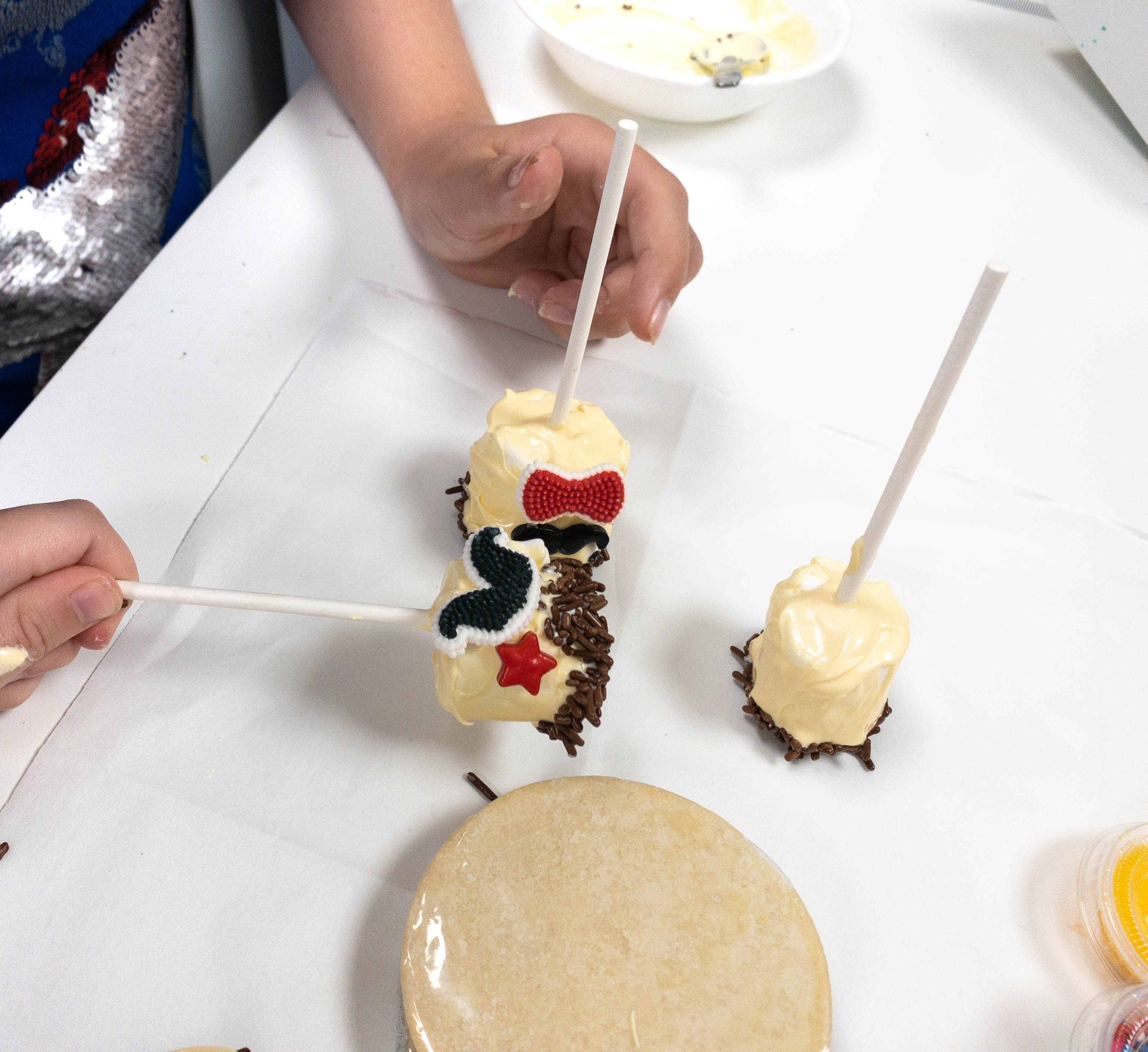 My kids even added red star candies for the eyes!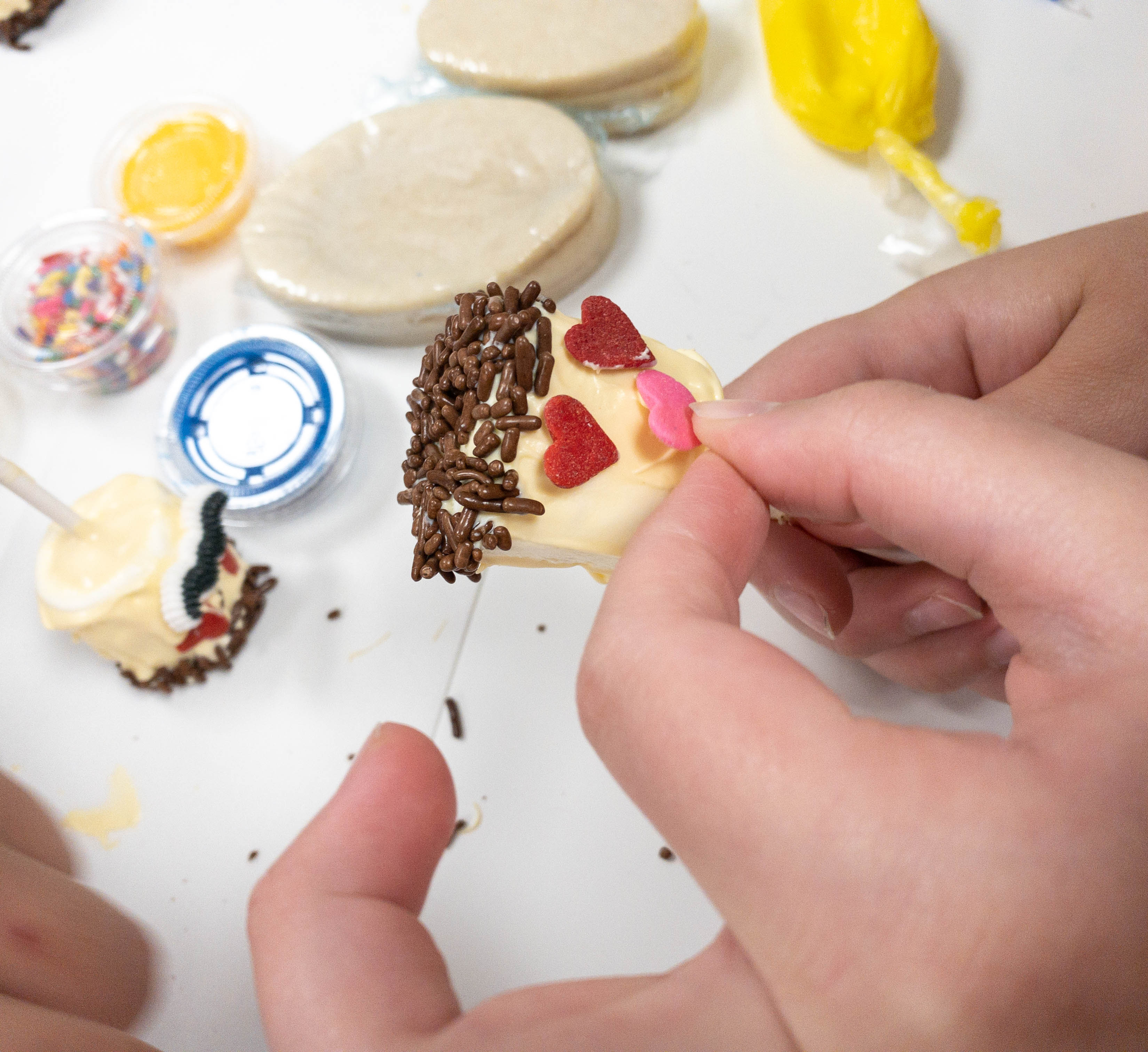 Everybody had a great time with this activity because they can be as creative as they want with their designs.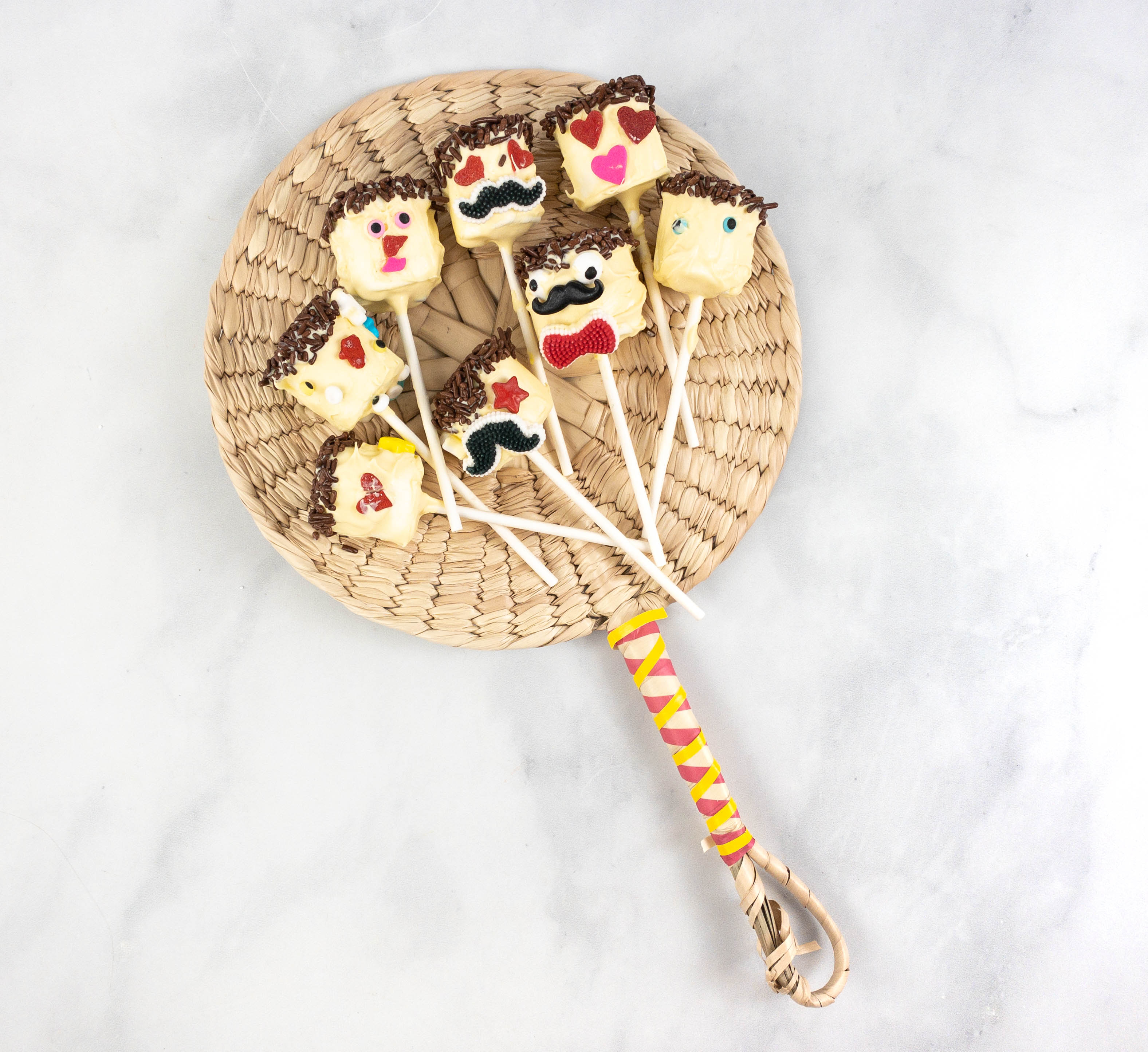 All in all, my kids were able to make 8 cute marshmallow pops!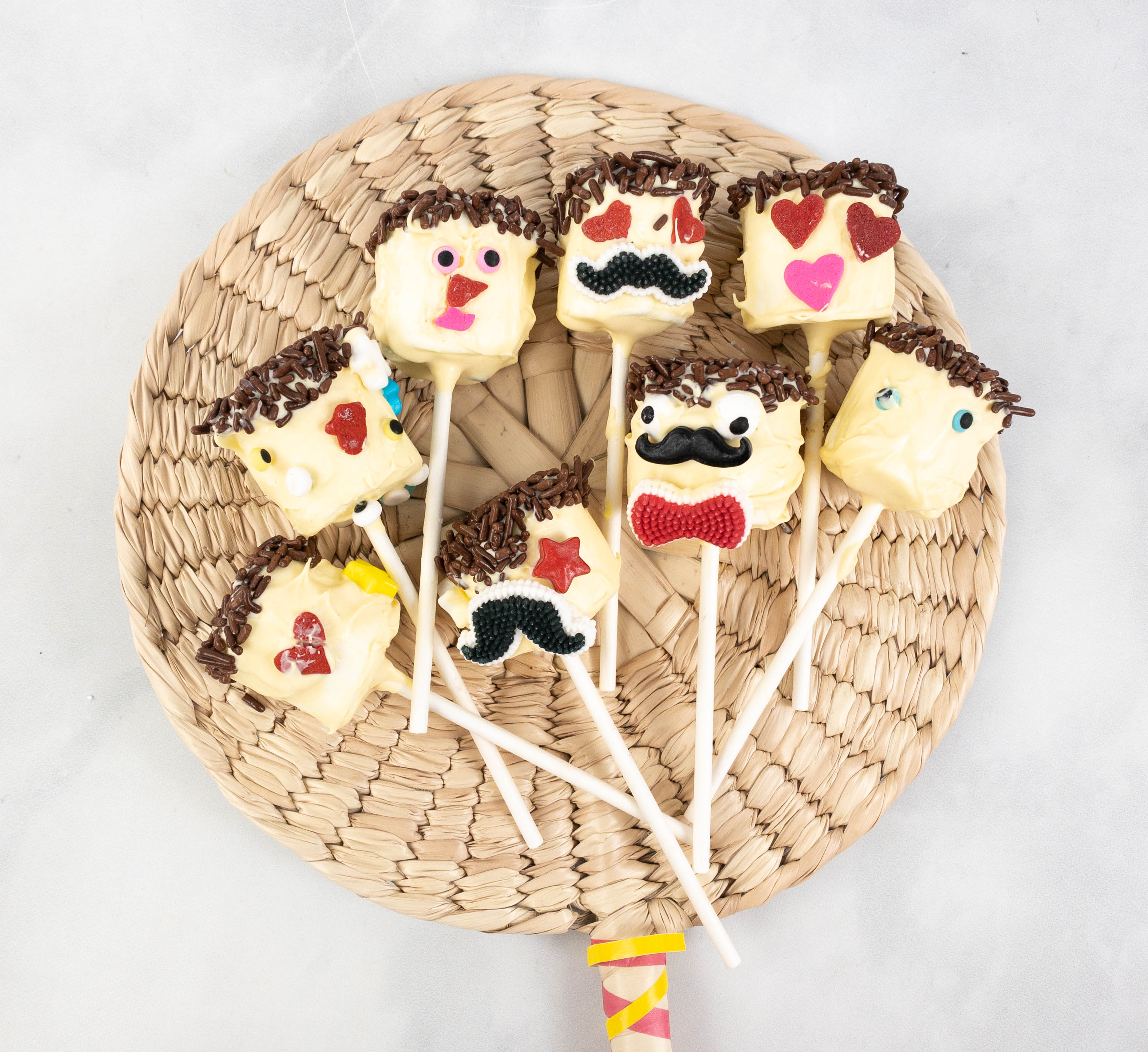 They are not just cute, they're very delicious as well.
I mustache you if you also think marshmallow and chocolate is always a good idea!
Minion Cookies. For the second activity, my kids decorated Minion-inspired cookies! The cookies are mostly round and oblong. The other ingredients included in the box are paper wax, sprinkles, colored sugar, assorted cookies, and assorted frosting colors.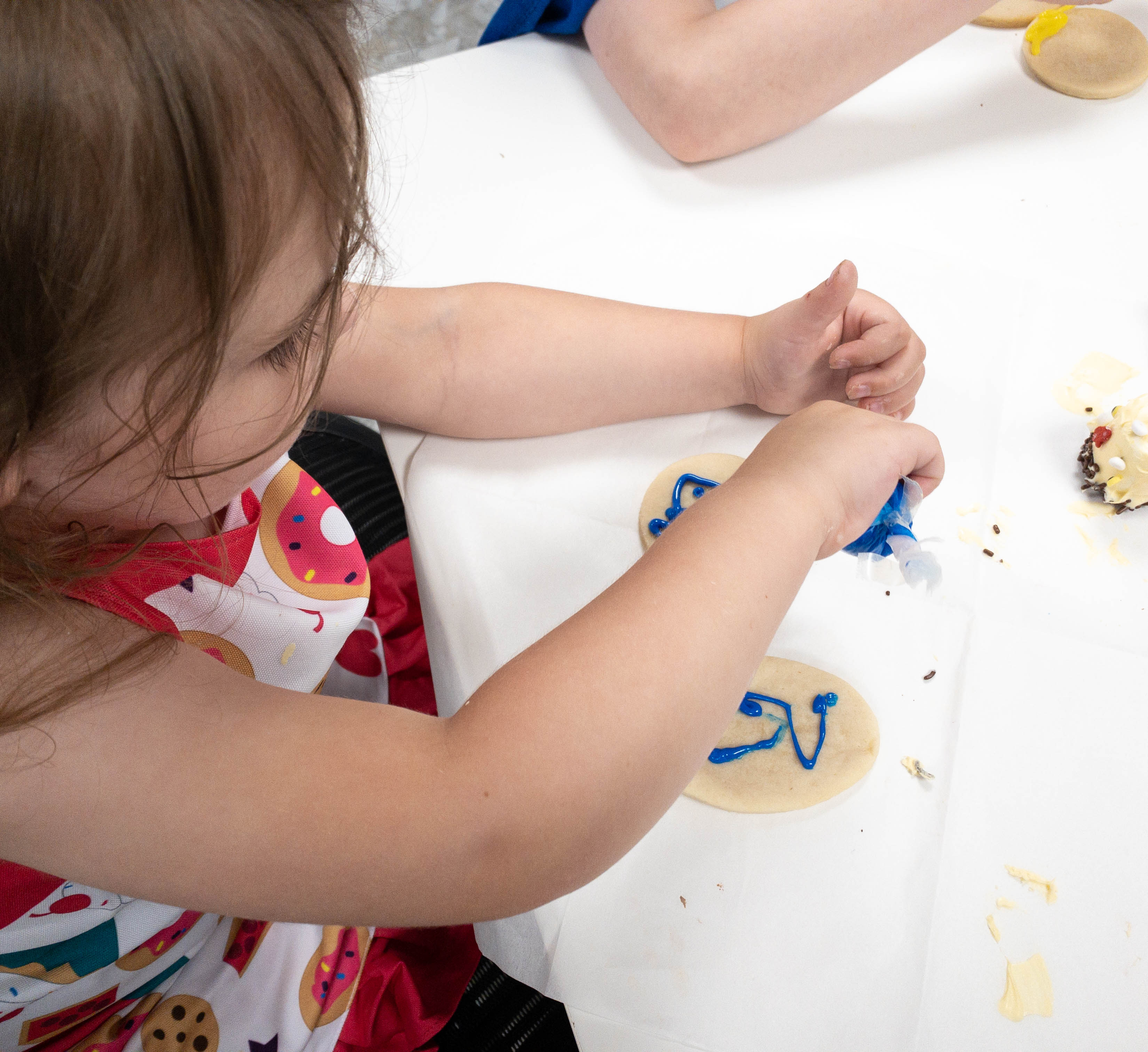 My youngest loves decorating cookies. She topped the cookie with the blue frosting to start!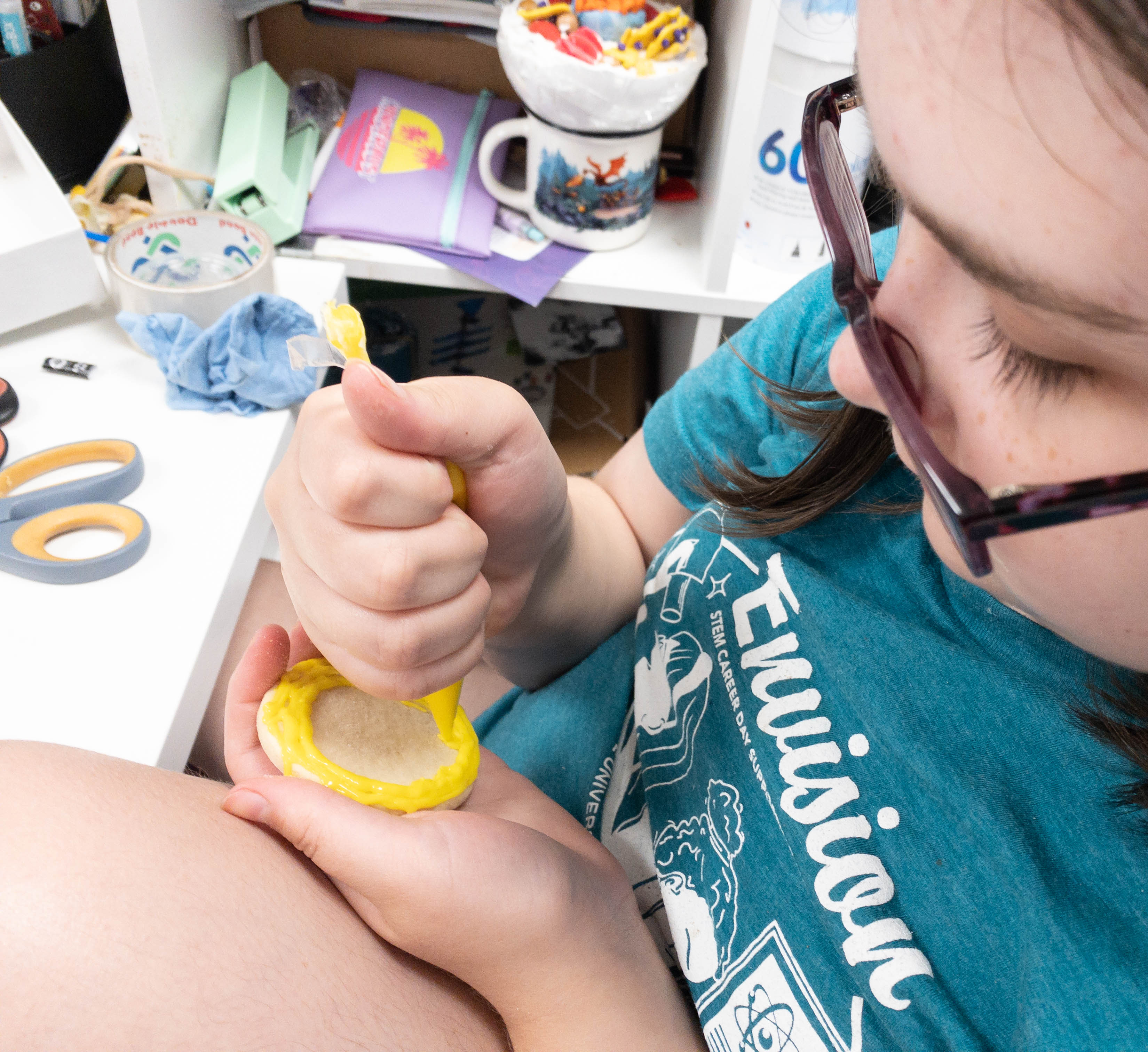 My older daughter also designed her own cookies and she chose the yellow frosting to go around the edges.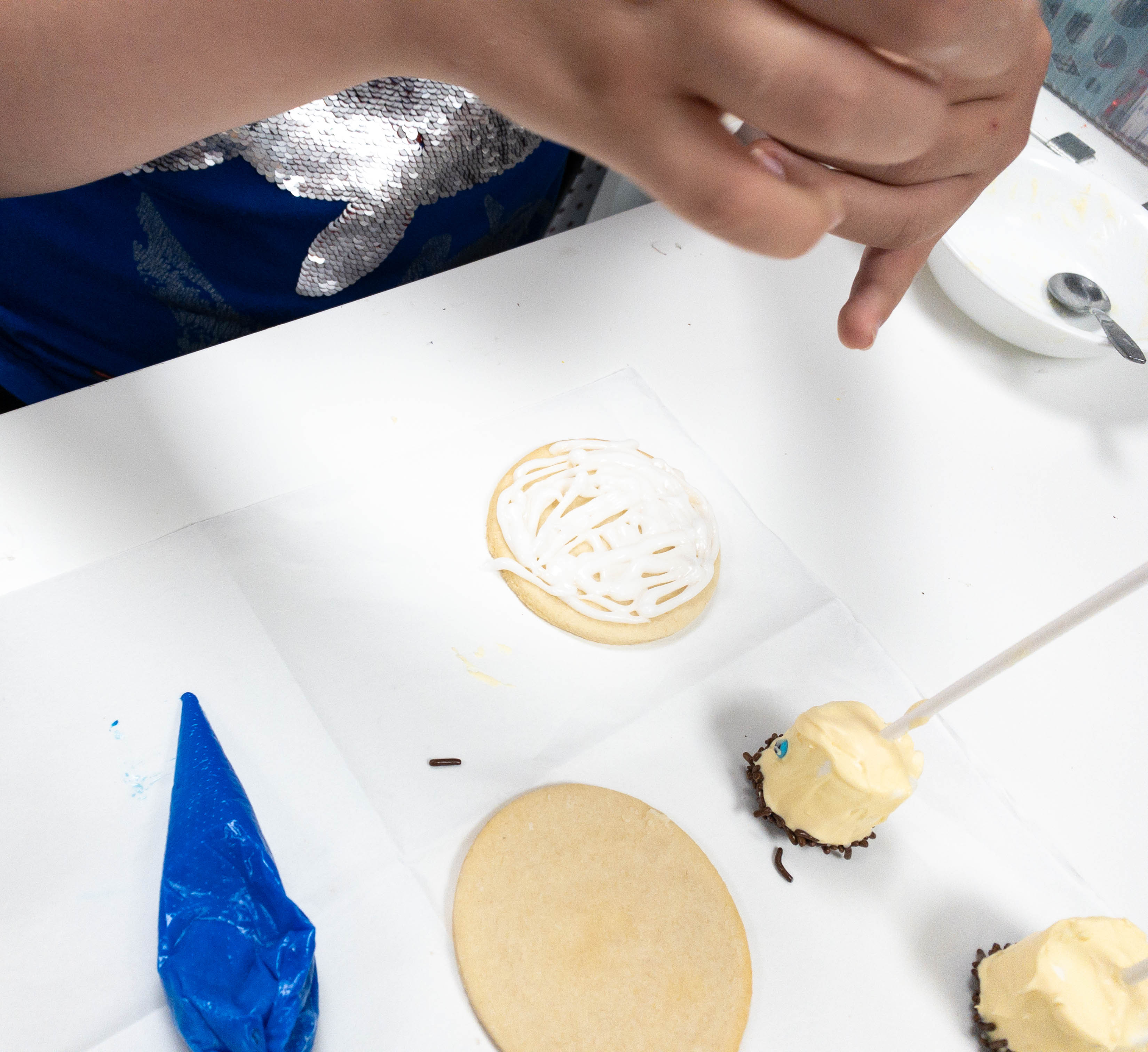 The next cookie is topped with swirls of white frosting.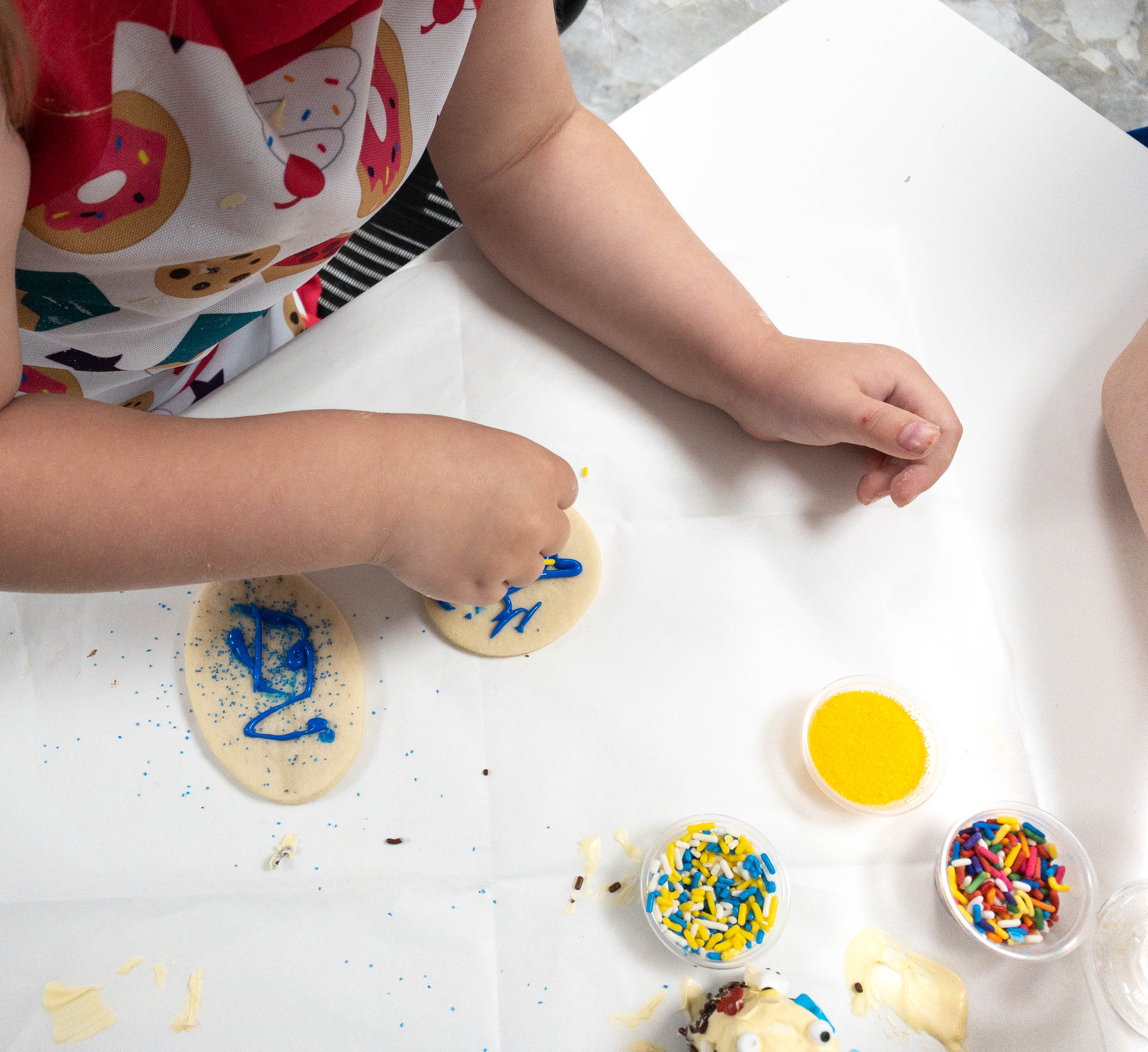 After putting frosting, it's now time to add the sprinkles and colored sugar!
My eldest even used the emoji figure as reference in making her own emoji cookie!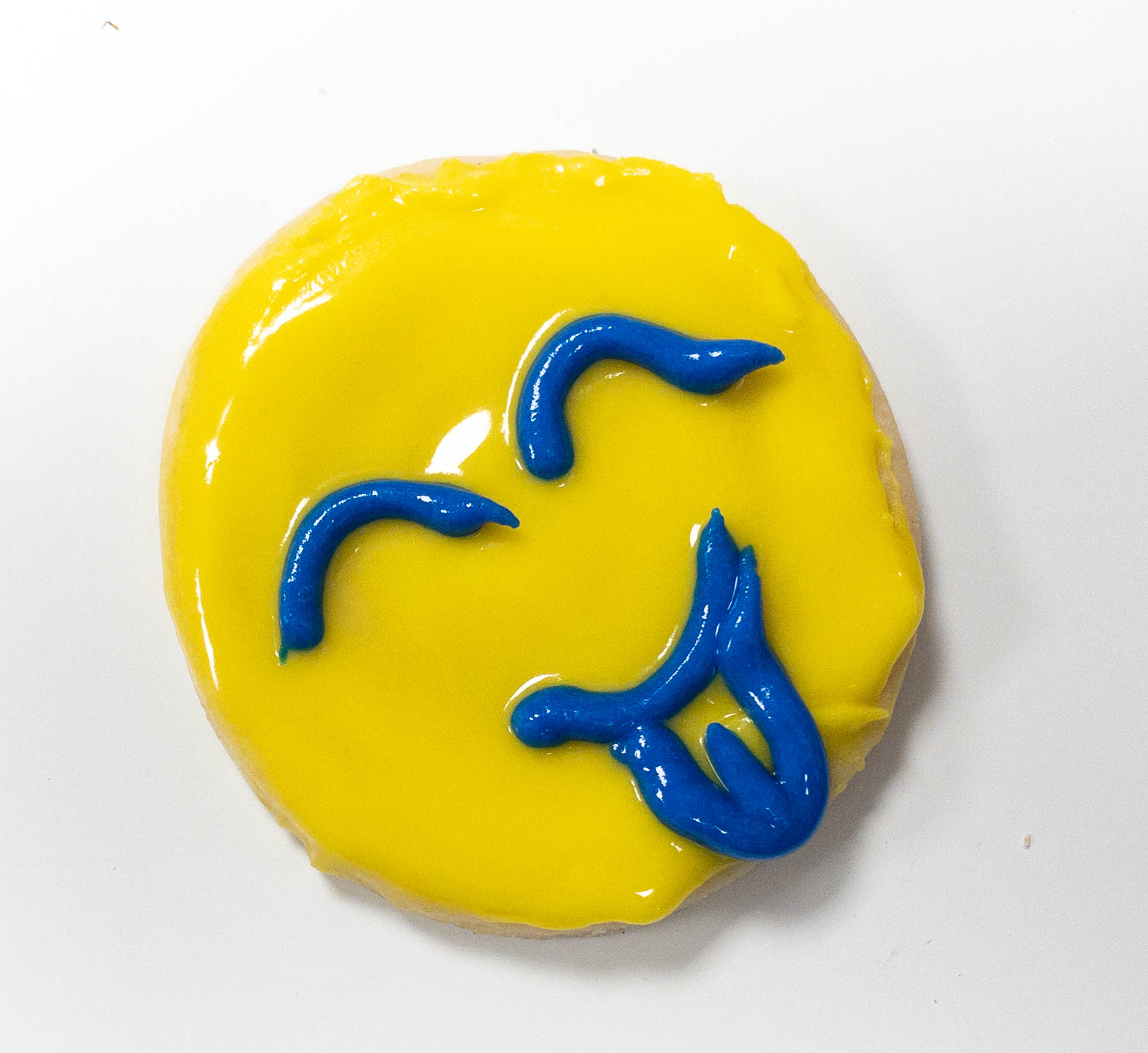 This is what the finished product looks like! She used blue icing for the eyes and the mouth of the emoji. It looks perfect!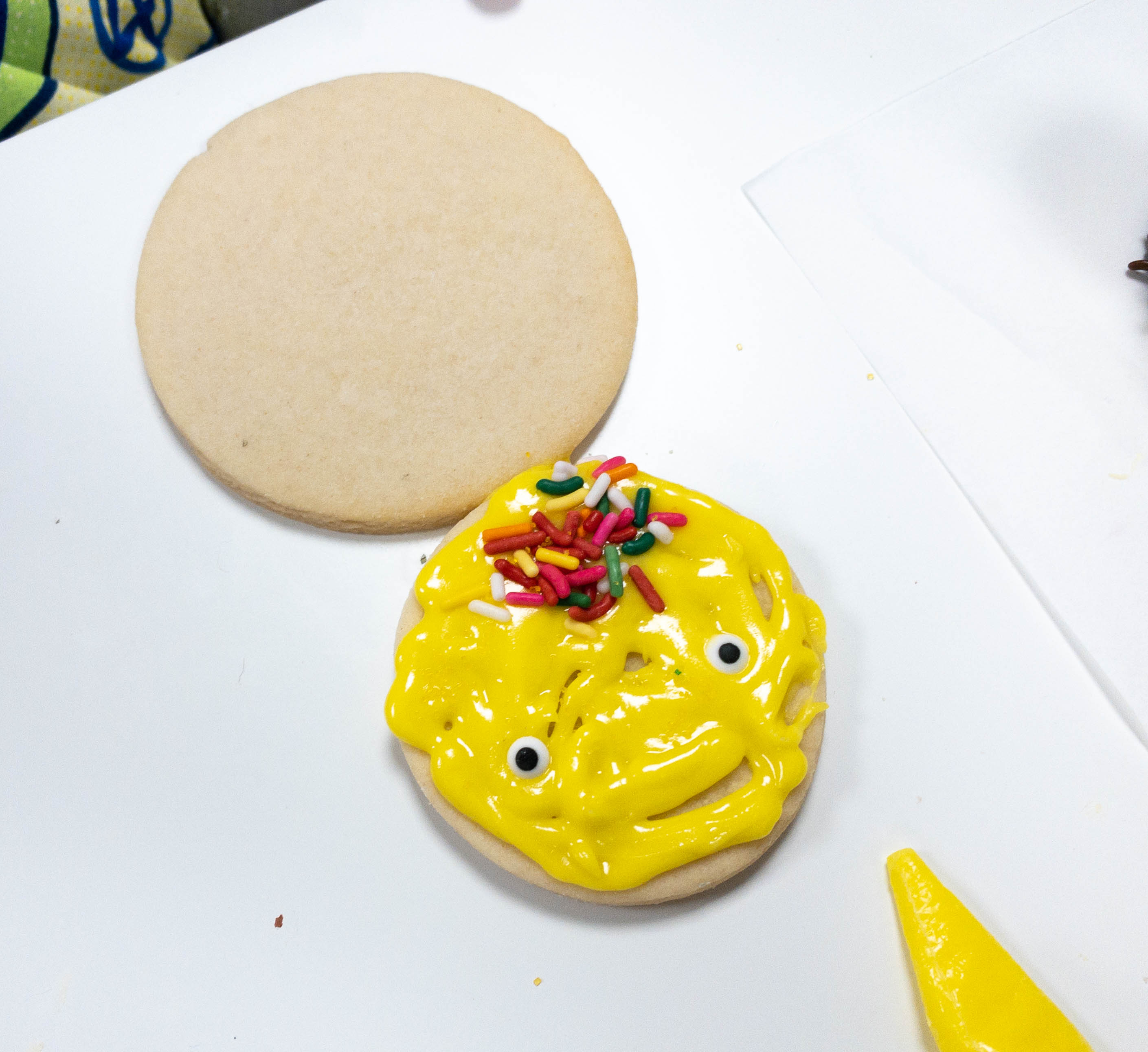 Here's another cute cookie with colorful sprinkles and a pair of eyes.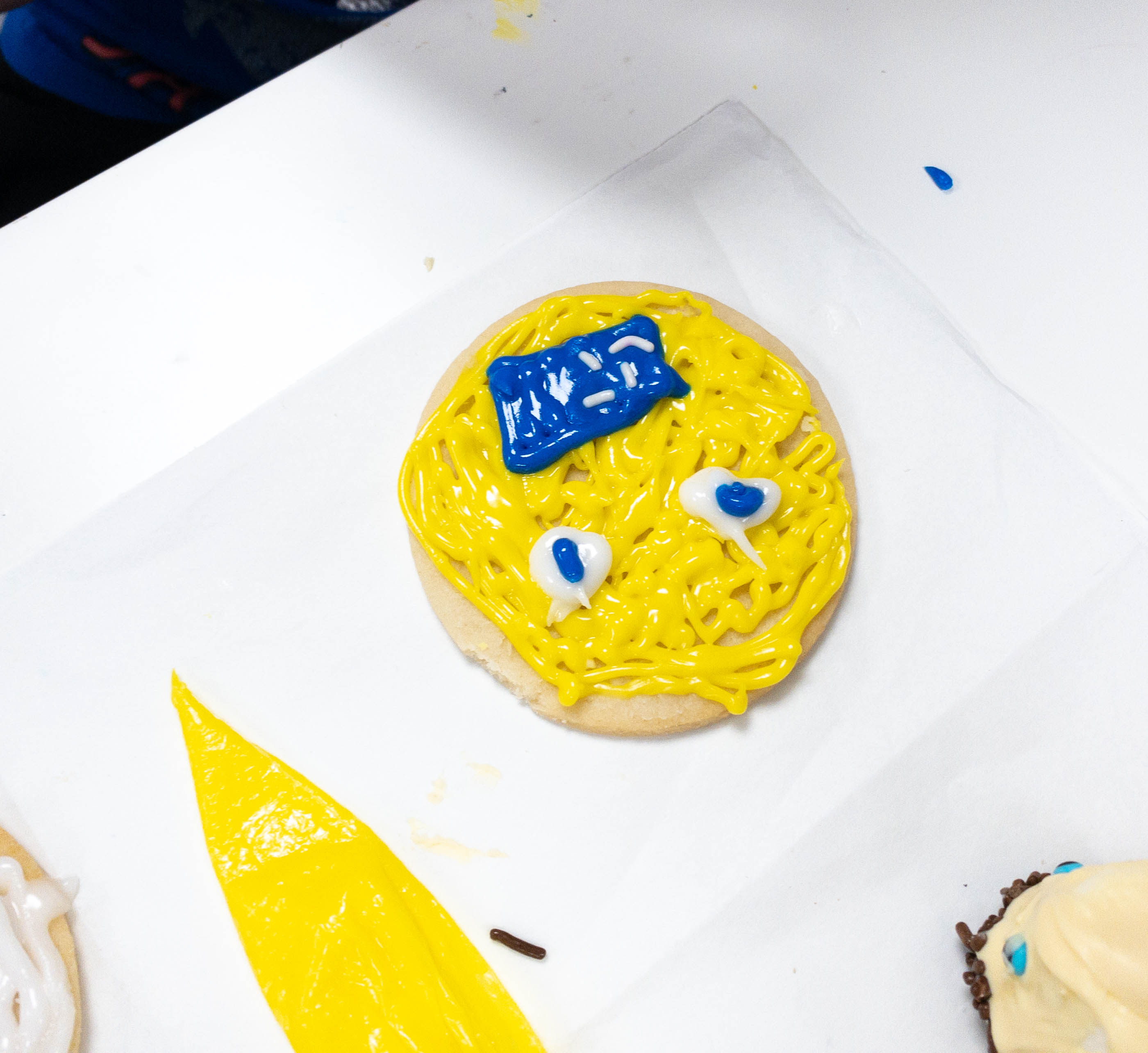 Just like the first project, this one allowed kids to be creative while having fun!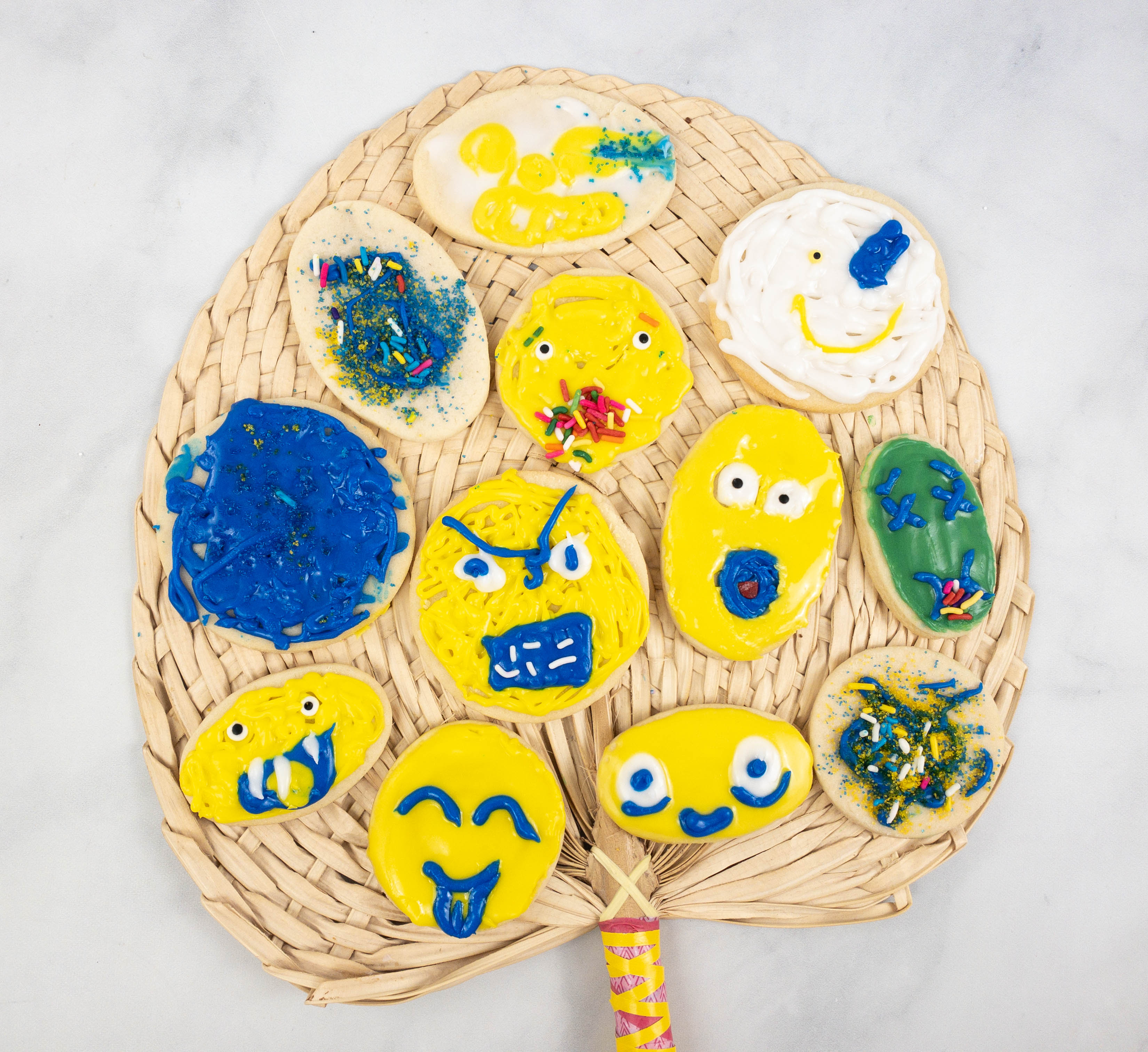 Here are all the finished cookie designs by my kids! All in all they designed 12 cookies.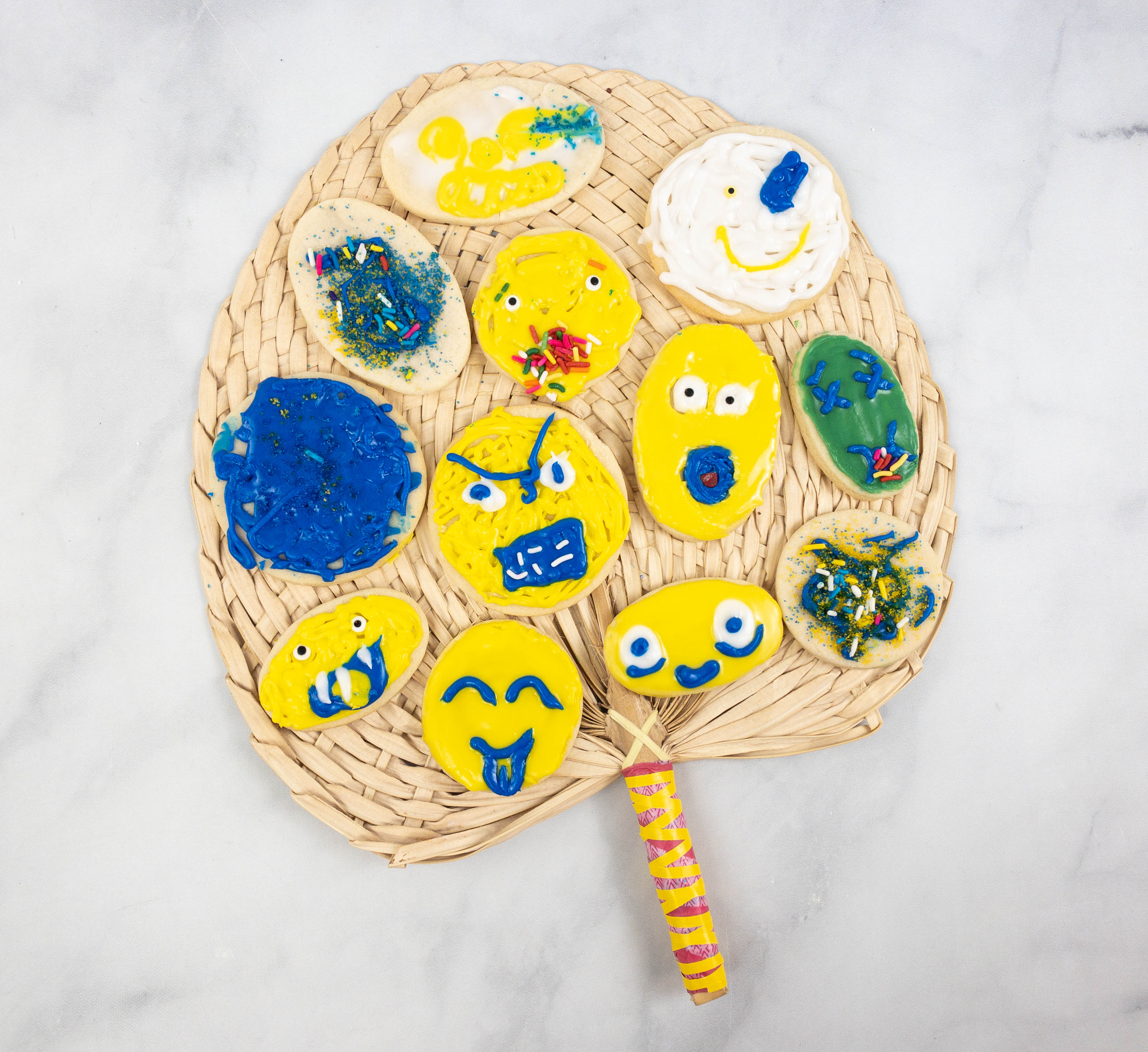 They had their individual styles but they all look so good.
My kids did a great job with these emoji cookies!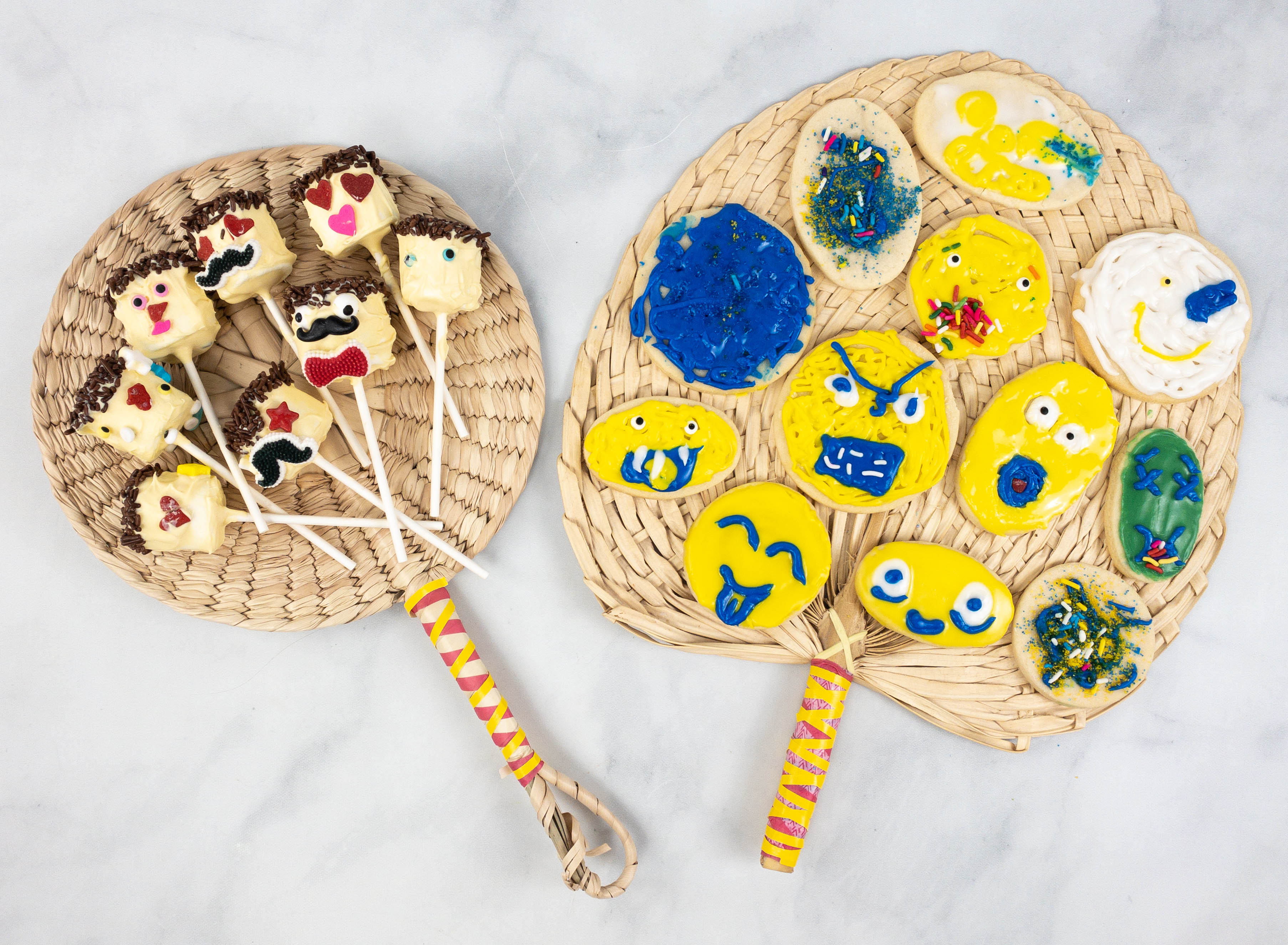 Here's a final look at all the edible crafts for this month!
This month's projects brought out my kids' creativity! They loved making the marshmallow pops, especially putting faces on the marshmallows. Of course, they also had a blast with their cookie decorating project. They made cookie emojis, and other cute designs. What's great about this subscription is that ingredients are already provided, so there's no need to do a last-minute grocery store run. The projects are also kid-friendly, and only requires minimal adult supervision! It's a great way to keep them busy at home, plus they have snacks to munch on afterward!
What do you think about Gramma In A Box?