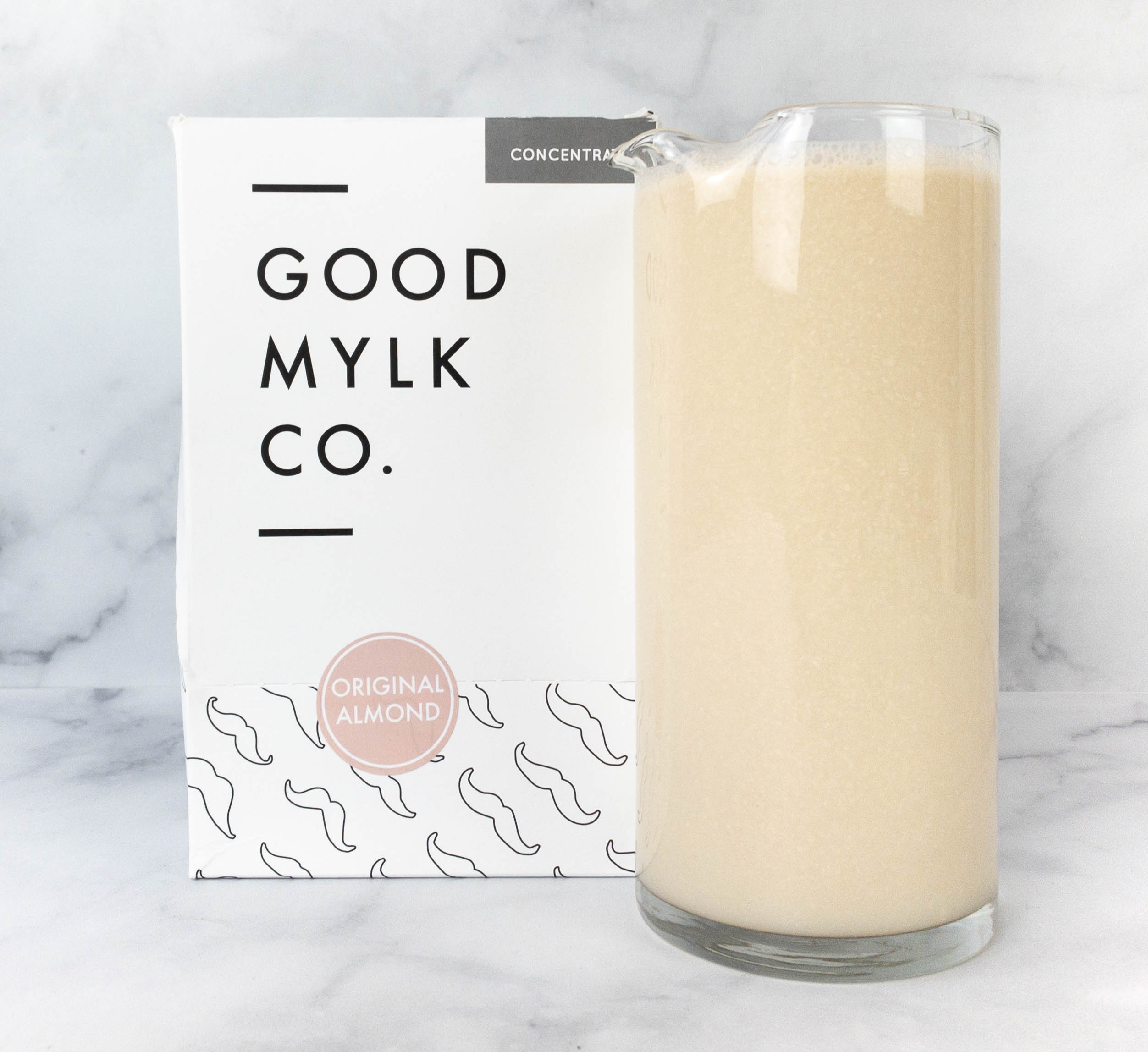 Goodmylk makes non-dairy milk with organic ingredients and without any gums, binders, preservatives or oils. Currently, they have three frozen mylk options: Almond Mylk, Super Oat Mylk, and Hemp Mylk. Prices start at $28.50 for a 2-pack. A 6-pack is at $67.49 for one-time purchase but you can get it at $59.39 which makes for 12% off if you subscribe. Their subscription is flexible as you can cancel anytime.
They also have instant (but healthy!) products. There's the Almond Latte Creamer for $22.49 (or $36.99 with a frother in a bundle), Almond Mylk Concentrate which is $28.50 for 2 packs and $67.49 for 6 packs, Black Cat Instant Almond Latte for $25, and Ceremonial Matcha Powder Latte for $42.95. Goodmylk's newest offerings are Super Oat Activated Creamer and and Almond Activated Creamer, which are $42 each. They contain added functional benefits of mushrooms and adaptogens. Love merch? Goodmylk has got you covered there too, with items such as Mylk bottles, electric frother, t-shirt, sweater, and hoodie!
This is the review of Almond Mylk and Almond Latte Creamer!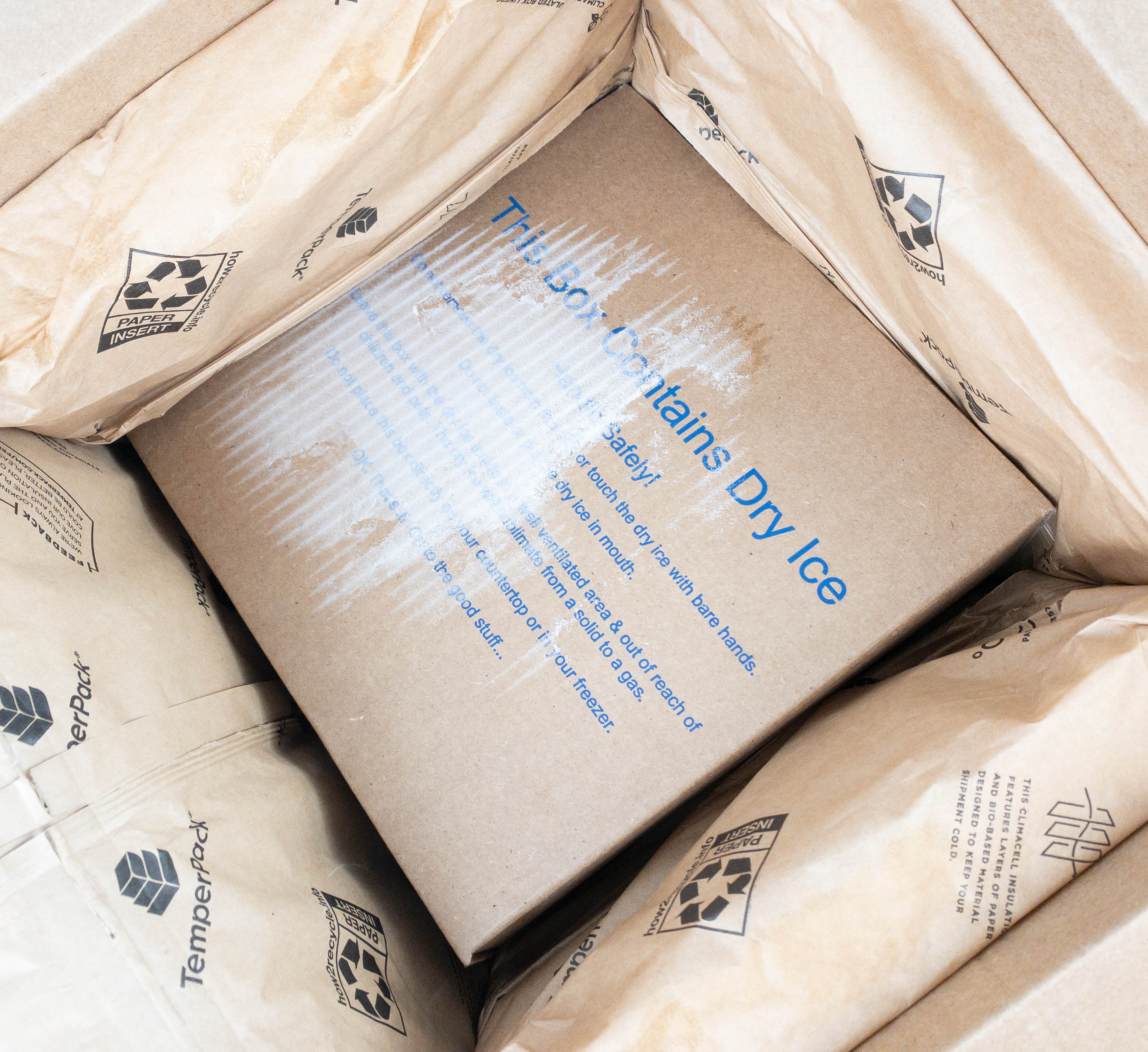 The items came well-packed with dry ice to make sure it arrives in great condition.
Here's the main box that contains Goodmylk, and it's recyclable!
Good Mylk Co. Original Almond Pure Plant Mylk ($28.50) Goodmylk offers two almond mylk variants: Original and Pure (unsweetened). I received Original, and ingredients include certified organic sprouted almonds, alkaline water, certified organic dates, and ancient mineral salt. It's also paleo-friendly, vegan-friendly, soy-free, dairy-free, gluten-free, and carageenan-free.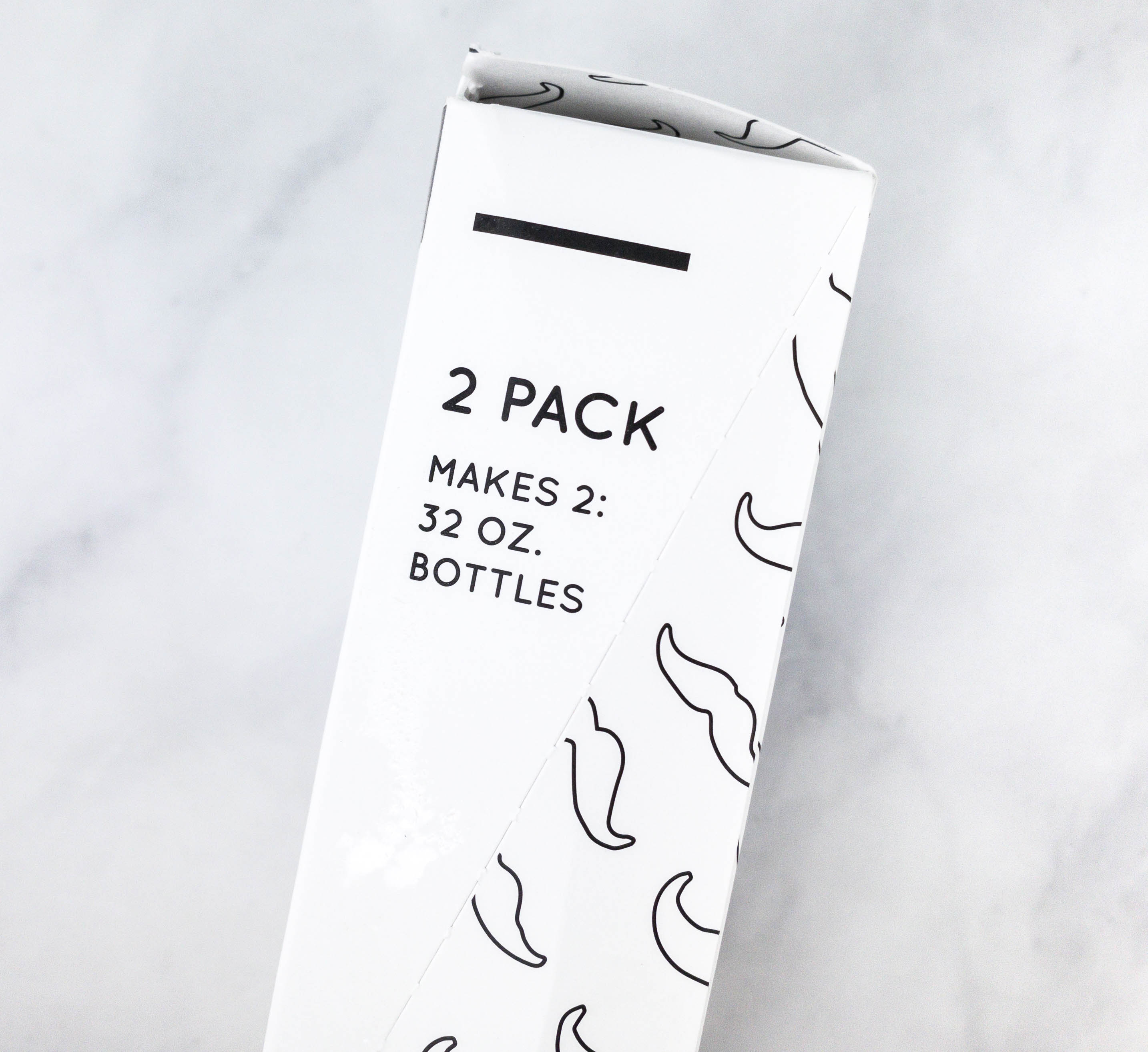 There are two packs in the box and each one makes a 32 oz bottle of mylk.
Goodmylk is recommended to be always refrigerated. It's perishable since they didn't use preservatives or pasteurization.
Unlike regular milks that uses tetra packs, they use recyclable packets for their non-dairy mylk. It's more eco-friendly!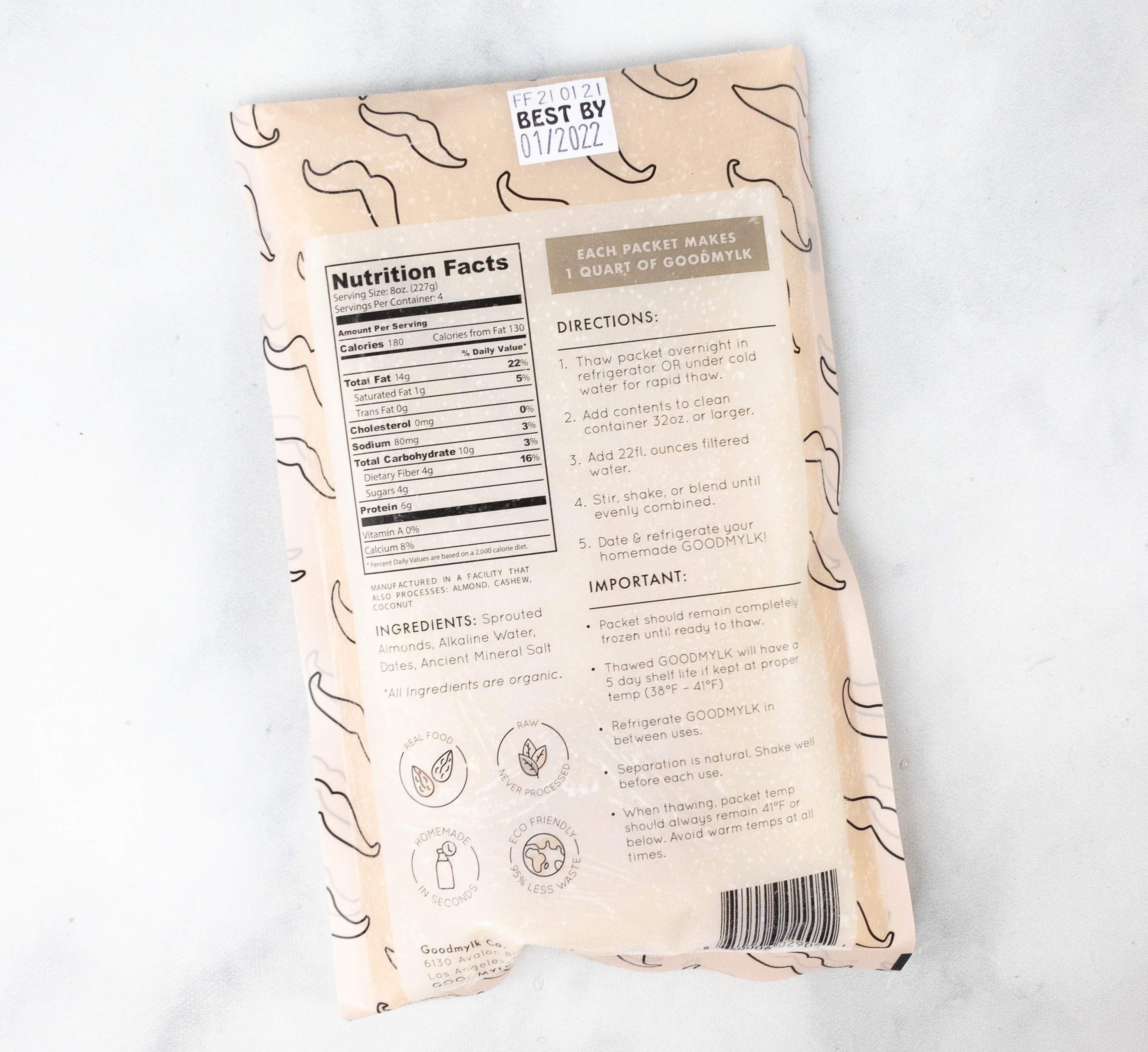 At the back of each packet, you will find more details about the product as well as the sticker with the Best By date. I love that it has very few ingredients, with no thickeners. You can keep it in your freezer until needed, then just thaw in the fridge or under cold water.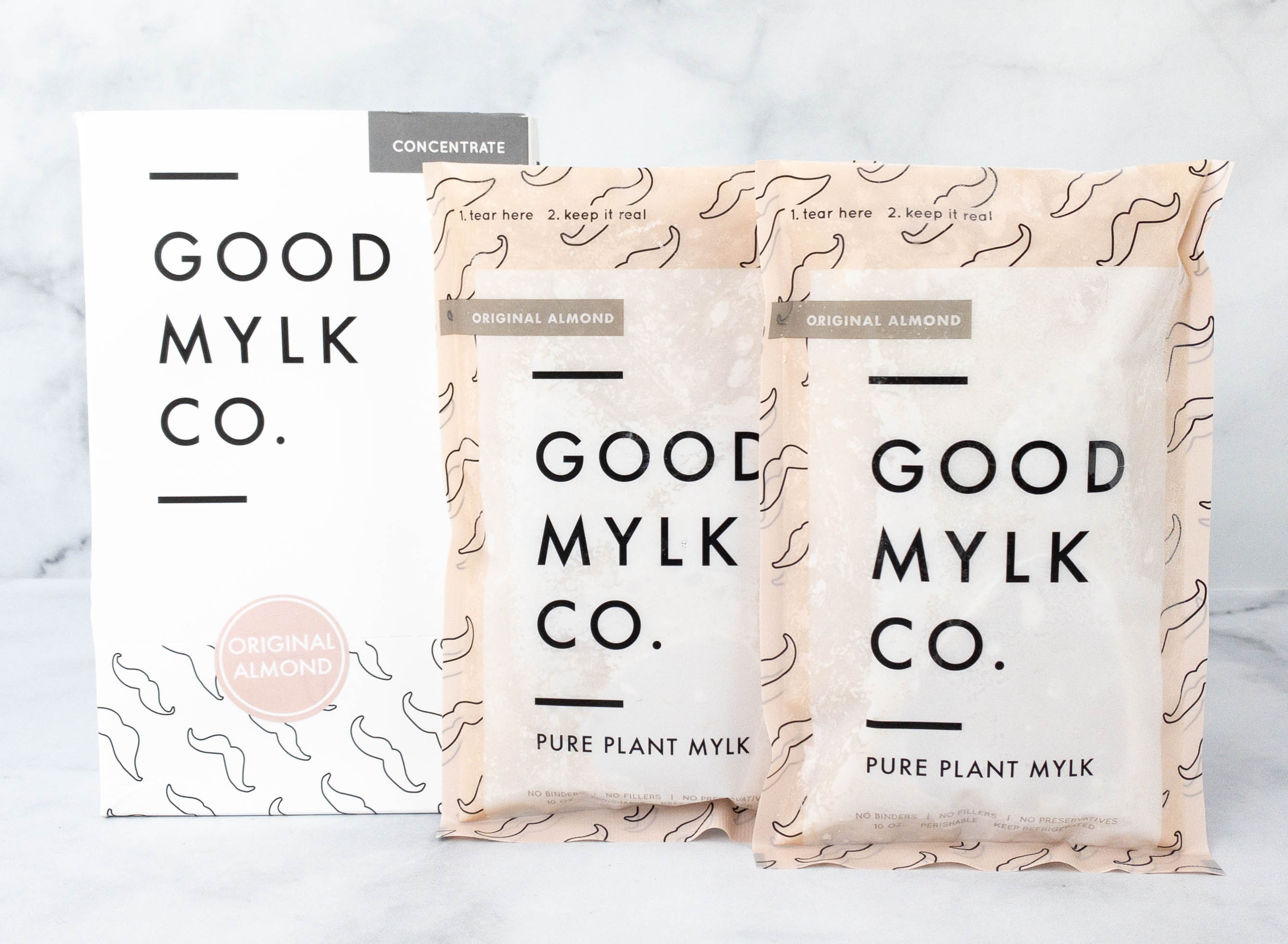 So excited to try this!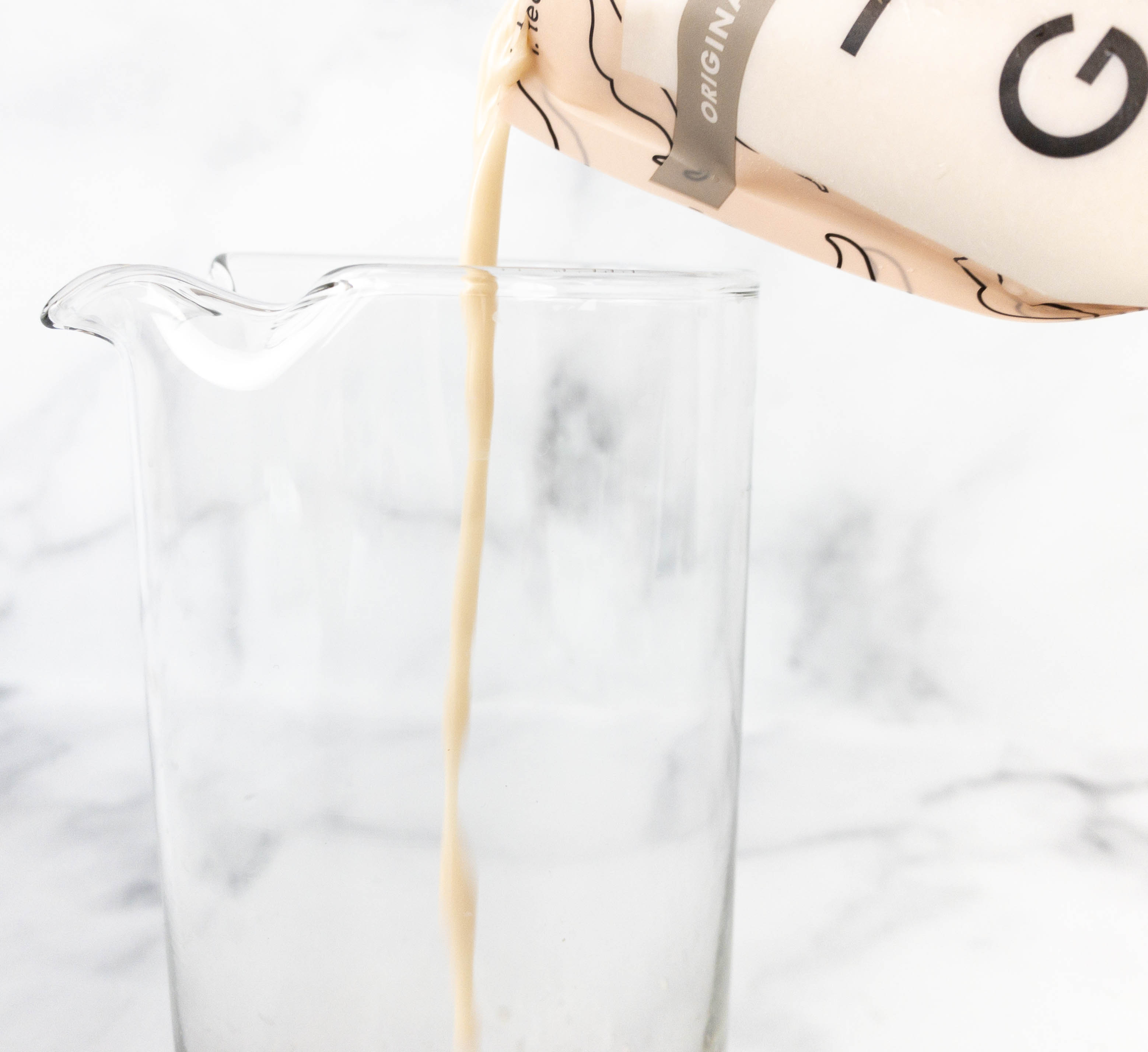 It's easy to prepare! Simply empty the packet contents into your favorite reusable container and add 22 ounces of water. After that, just stir it well and you can now enjoy the Goodmylk! If you won't be able to finish everything, just refrigerate what's left and it will be good and ready for up to 5 more days.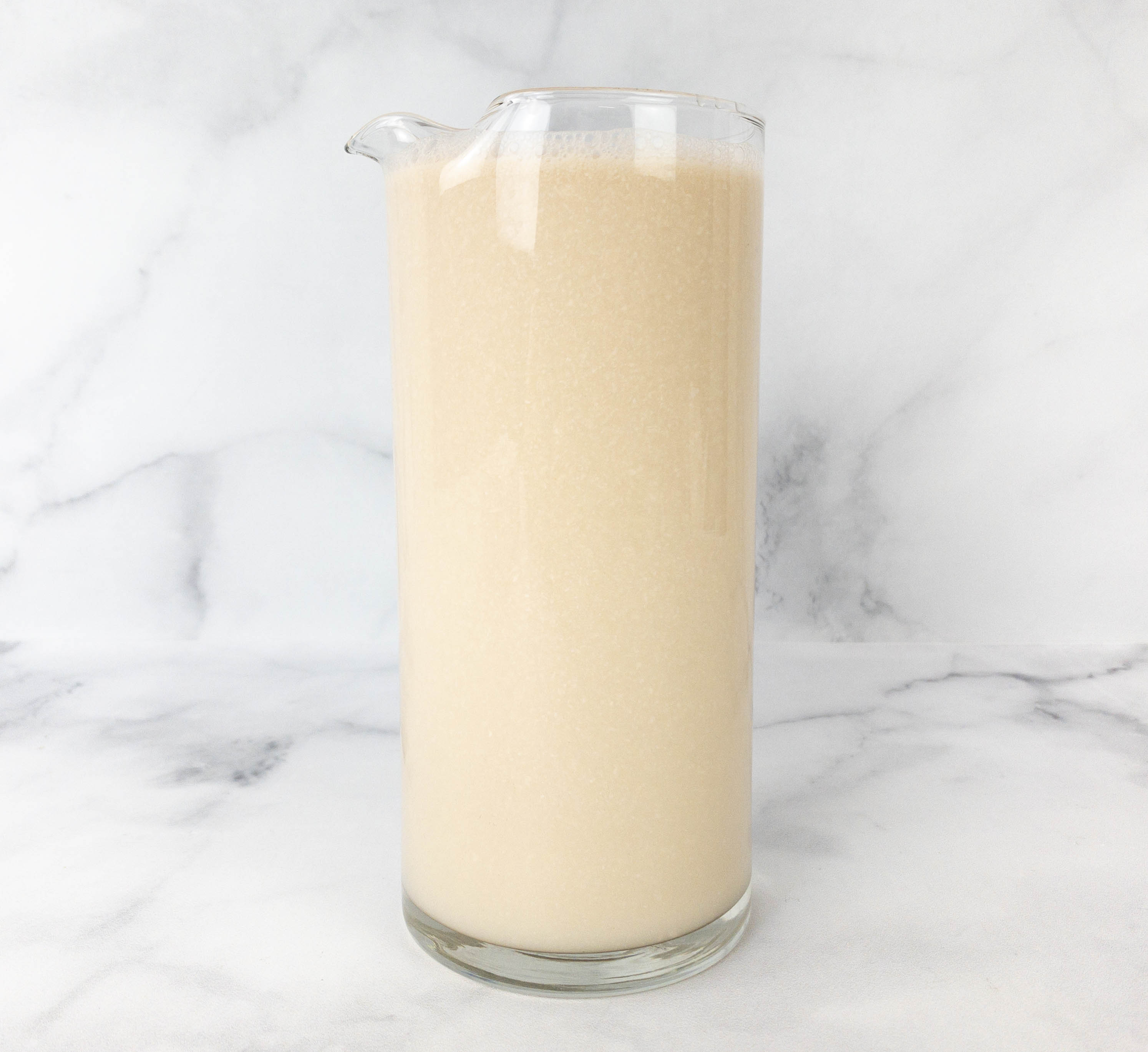 The result is a creamy, velvety, nutty, almond mylk that tastes amazing with only seconds of prep time! The flavor is great, with a great mouthfeel and a mild sweetness. The dates add a little color and depth of sweetness, but any flavor from them blends so well with the mild almond that it isn't discernable as a separate flavor. You can see tiny white flecks of almond in suspension, but they aren't detectable texturally.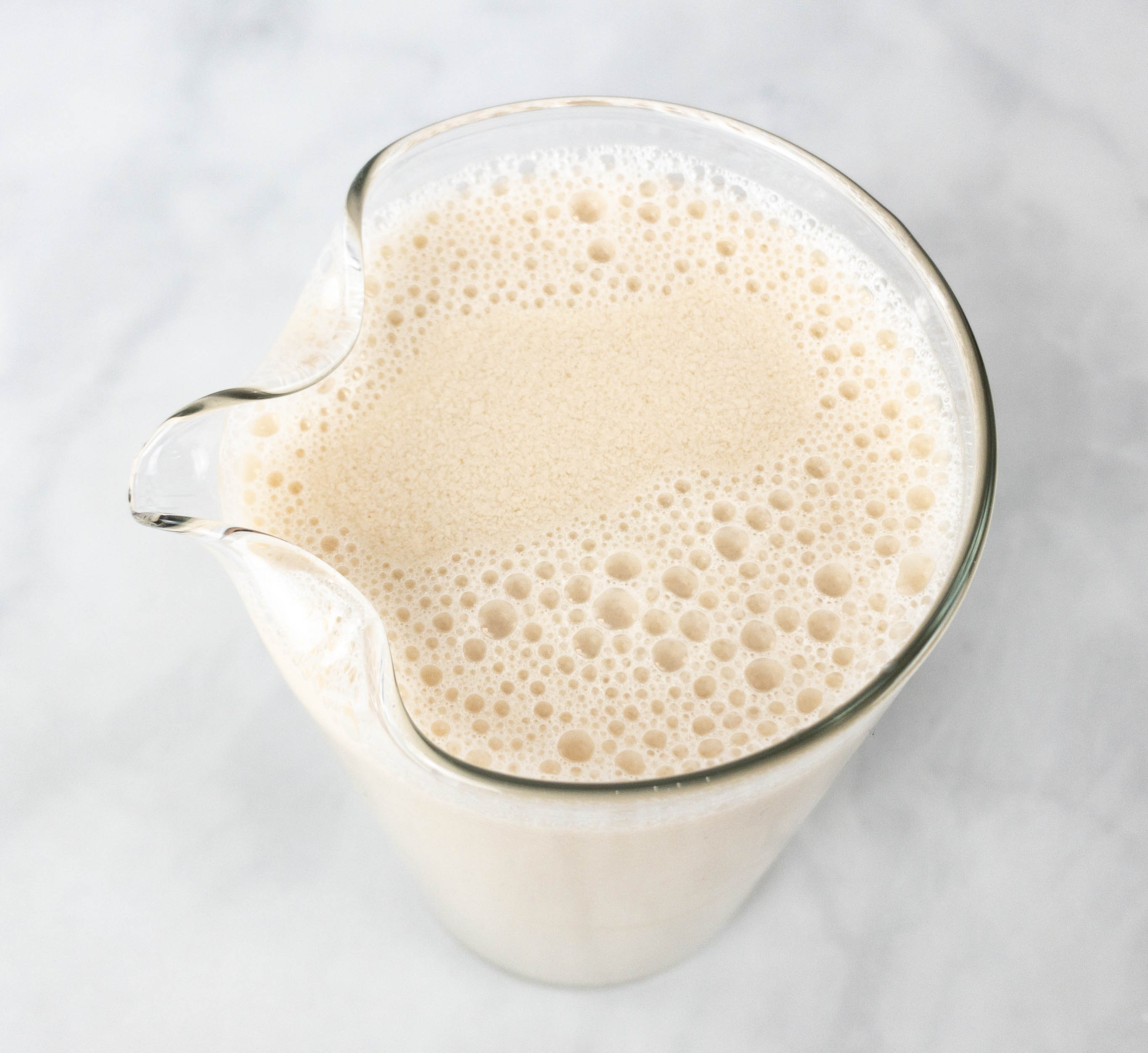 This plant-based milk is great for making smoothies or lattes, or simply for pairing with your favorite cookies! The mixture does separate after sitting in the fridge awhile, but a quick stir before serving sets it right again.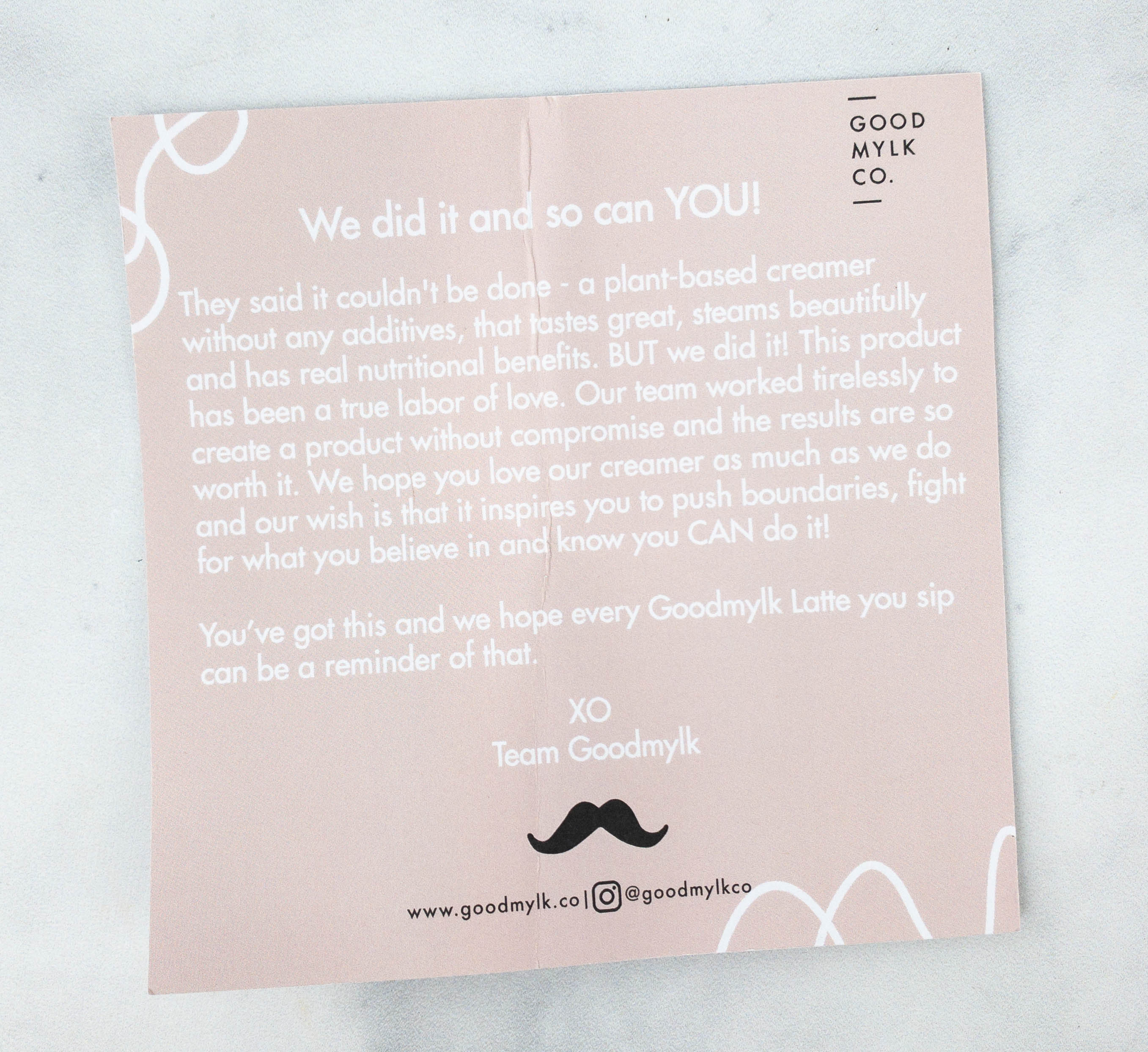 Now, we're onto the Almond Latte Creamer!
The card provided instructions on how to use the creamer.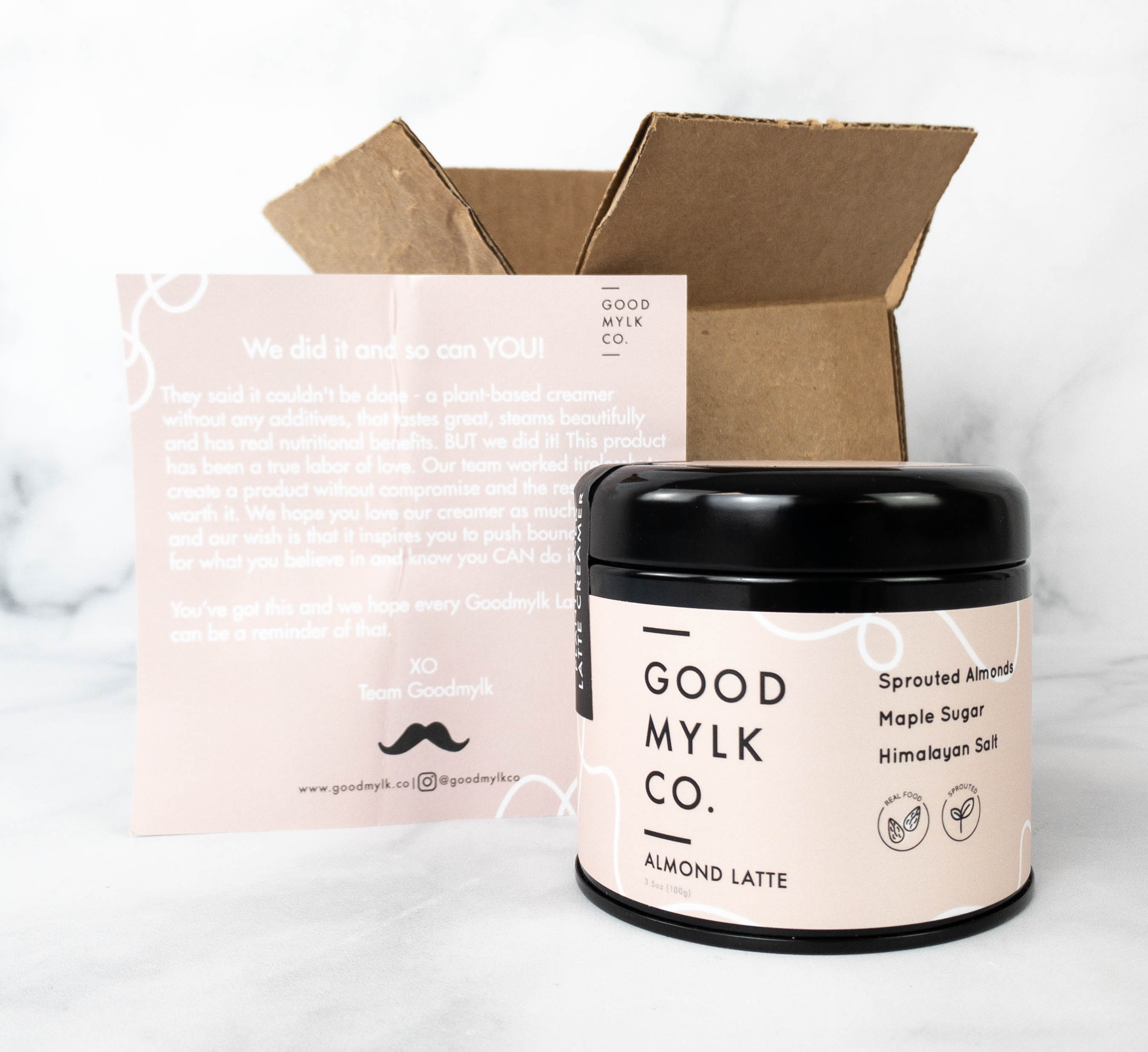 Good Mylk Co. Almond Latte Creamer ($22.49) It's an instant creamer ideal for making plant-based lattes, cafe au laits, and more. What's great is that it's only made from 3 ingredients and all of them are natural. No binders, fillers, and preservatives either.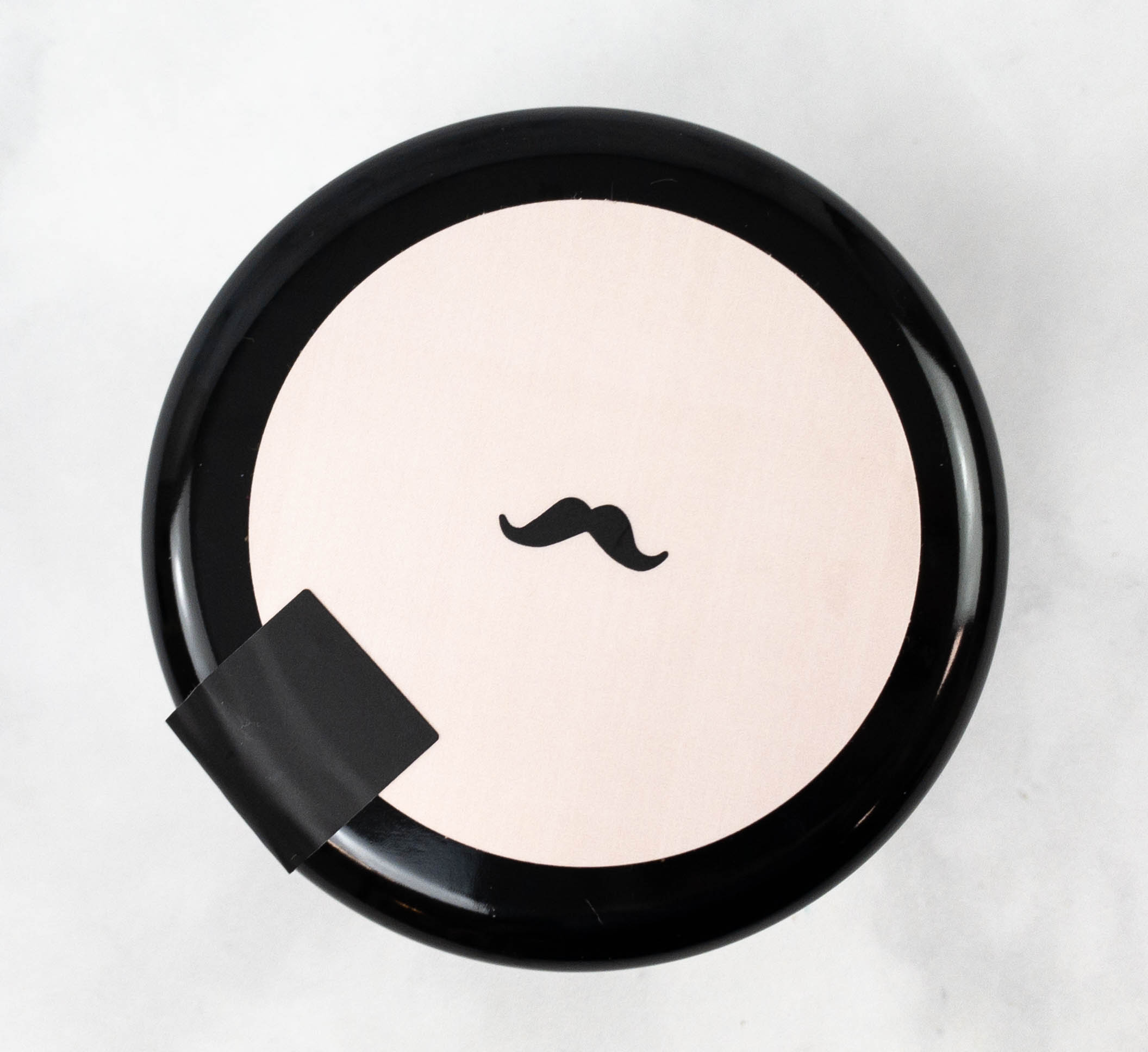 The creamer was packed in a sleek black tub, sealed with a sticker.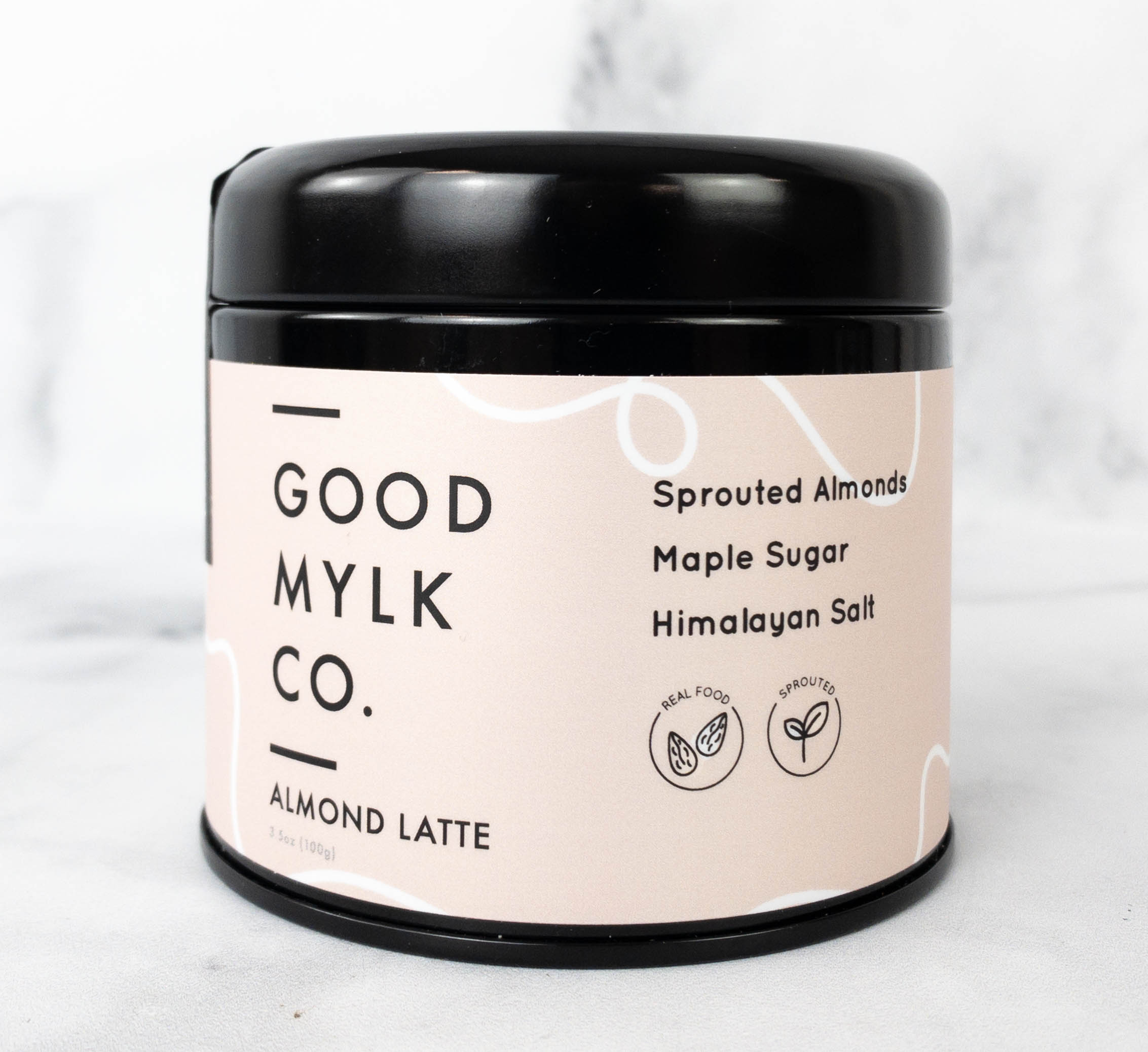 It's organic, non-GMO, vegan, and low glycemic.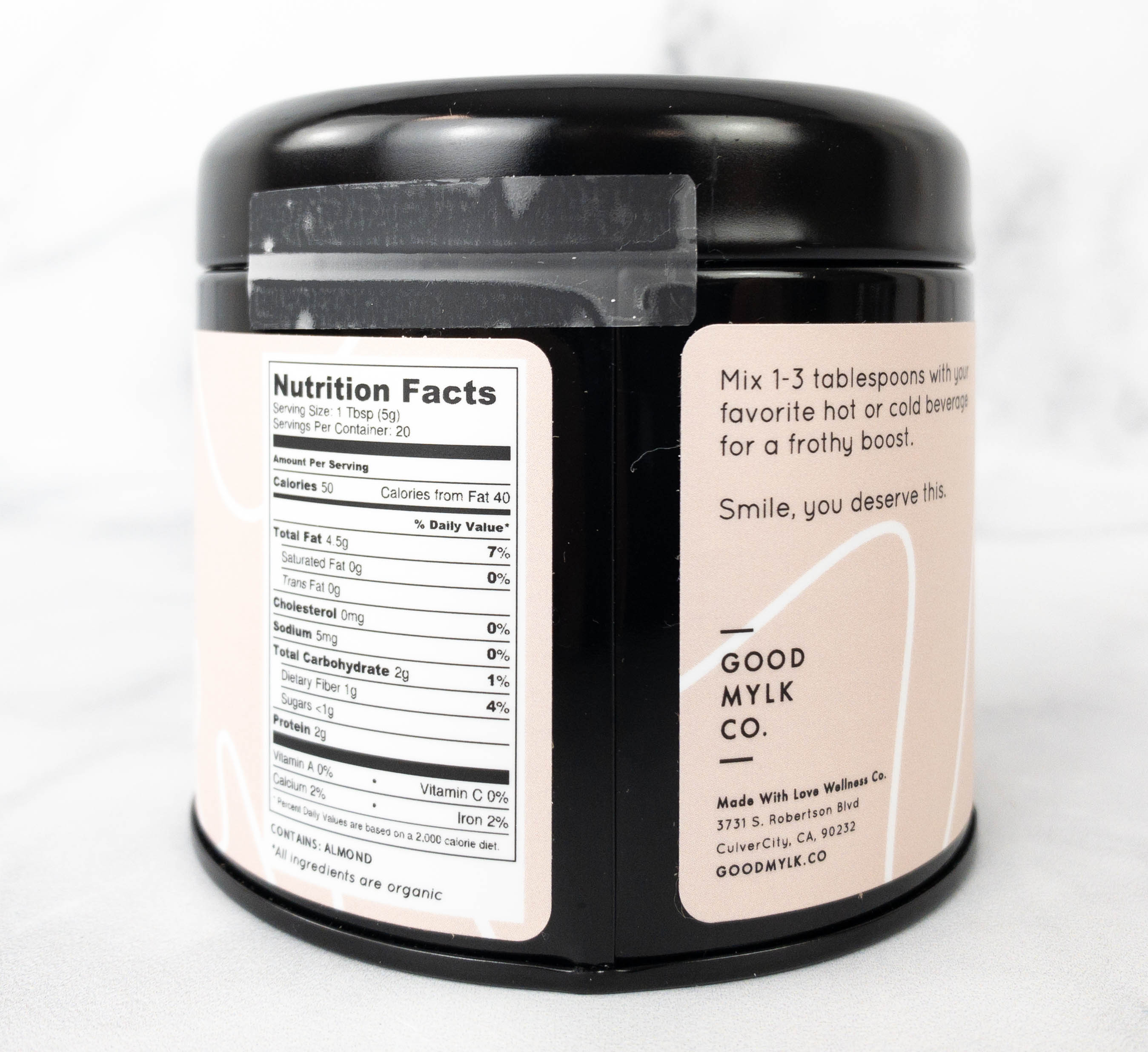 One small container can last up to 20 servings.
It's made with sprouted almonds, maple sugar, and Himalayan salt. I love the simplicity!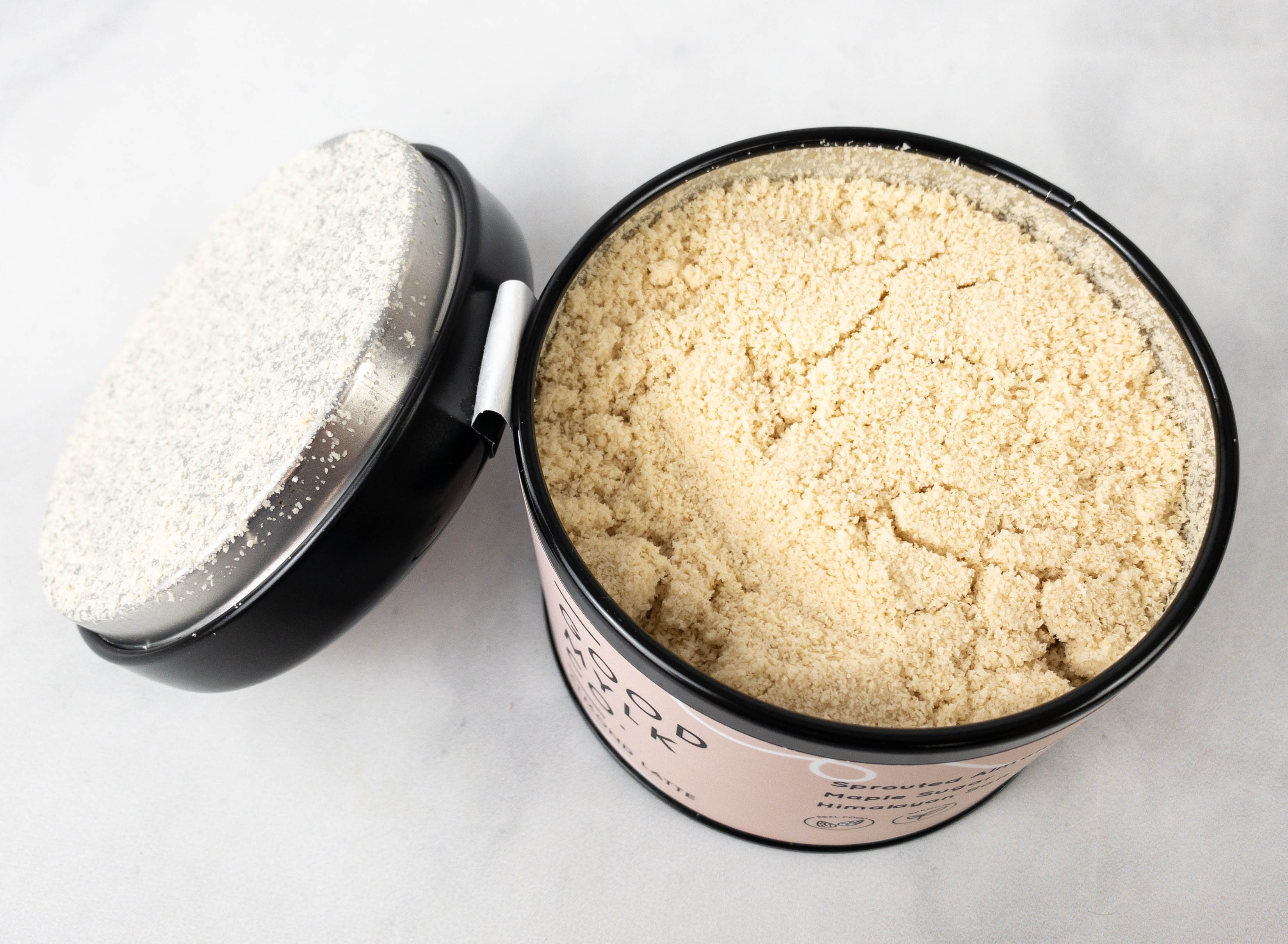 Here's how the creamer looks like! Compared to regular store-bought creamer, this one requires more stirring since it doesn't contain preservatives.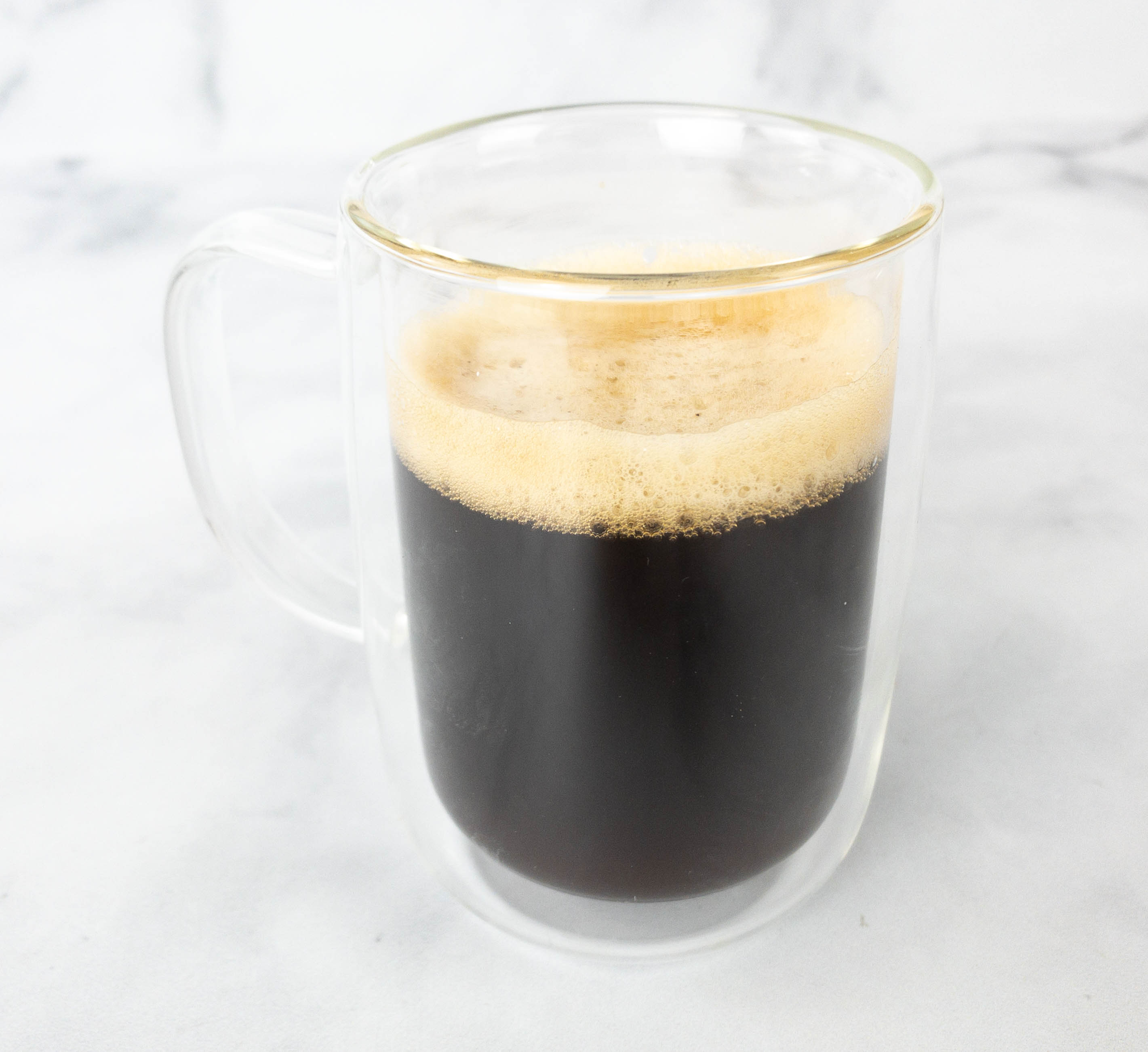 My husband loves coffee and he tried his favorite brew with the Almond Latte Creamer! The photo above is of his black coffee, for comparison.
You just have to add one heaping teaspoon of the creamer and then stir. There are 3 ways to stir the creamer: using a spoon, an electric whisk, and a frother. For this coffee, my husband used a spoon.
It made the coffee taste extra creamy. Because of the maple sugar, it also adds a touch of sweetness!
The prepared beverage looks a little funny, as the almond in the creamer has small flakes that float around. This is normal, and you can't even tell they are there except by sight. The drink is smooth, creamy, and uniform! My husband found it to be really tasty, and he said the almond flecks were a complete non-issue with the texture. He really loved this creamer, though he's a black coffee kind of guy, he said he's glad to have this for when his beans are a bit bitter. It was sweet and creamy, and it didn't have any annoying cloying mouthfeel like other non-dairy creamers with thickeners, emulsifiers or other junk.
I love Goodmylk because I can now prepare a non-dairy milk alternative for my family with zero effort. I like using the almond mylk in smoothies so this truly is an awesome discovery. It also has a lot of other uses and I can even use it for cooking! The formula is 100% organic and it doesn't contain binders, fillers, gums, or preservatives, which is way better than many almond milks sold in stores. I like that this is much better quality than I can source locally.  I can also stock up on this easily without much worry of expiration. All I need is to place the packets in the freezer and thaw as needed. For latte lovers, they even offer an almond creamer. It's clean and fresh, with only 3 ingredients and none of the junk. Whether you love having vegan lattes and vegan smoothies or you're simply looking for a healthy, non-dairy milk for your family, Goodmylk is a great option!
What do you think of Goodmylk?