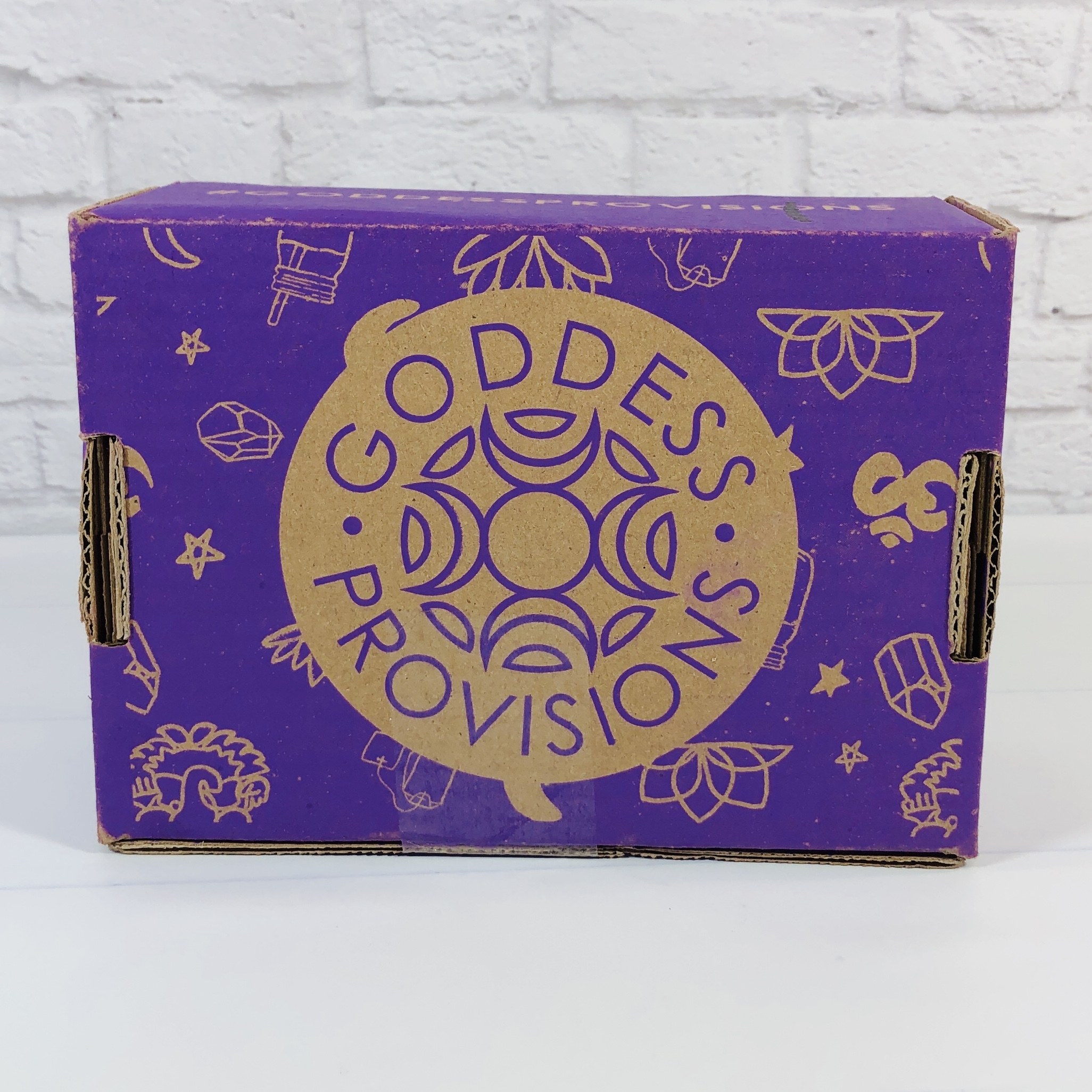 Goddess Provisions is a monthly subscription box for women that sends tools for spiritual practice. Each box includes 5-7 full-sized items and may include crystals, ritual tools, jewelry, books, and more. All items are also 100% vegan and cruelty-free. The subscription is $33 per month, plus shipping if it's going to Canada or international.
We're "busy" just like everyone else on this beautiful planet but we take the time to manifest journal, meditate, frolick around in nature, pet kittens, practice yoga, have reiki healing sessions, do tarot card readings, drink green juice, write out the things we're grateful for, check the astrology forecast and charge our crystals under the full moon. If you enjoy these simple pleasures too, you're going to feel like our monthly box was curated for you by a true soul sister.
Goddess Provision's monthly subscription made the list in our 2021 readers' choice best self-care subscription box list!
Hmm, I wonder what's inside?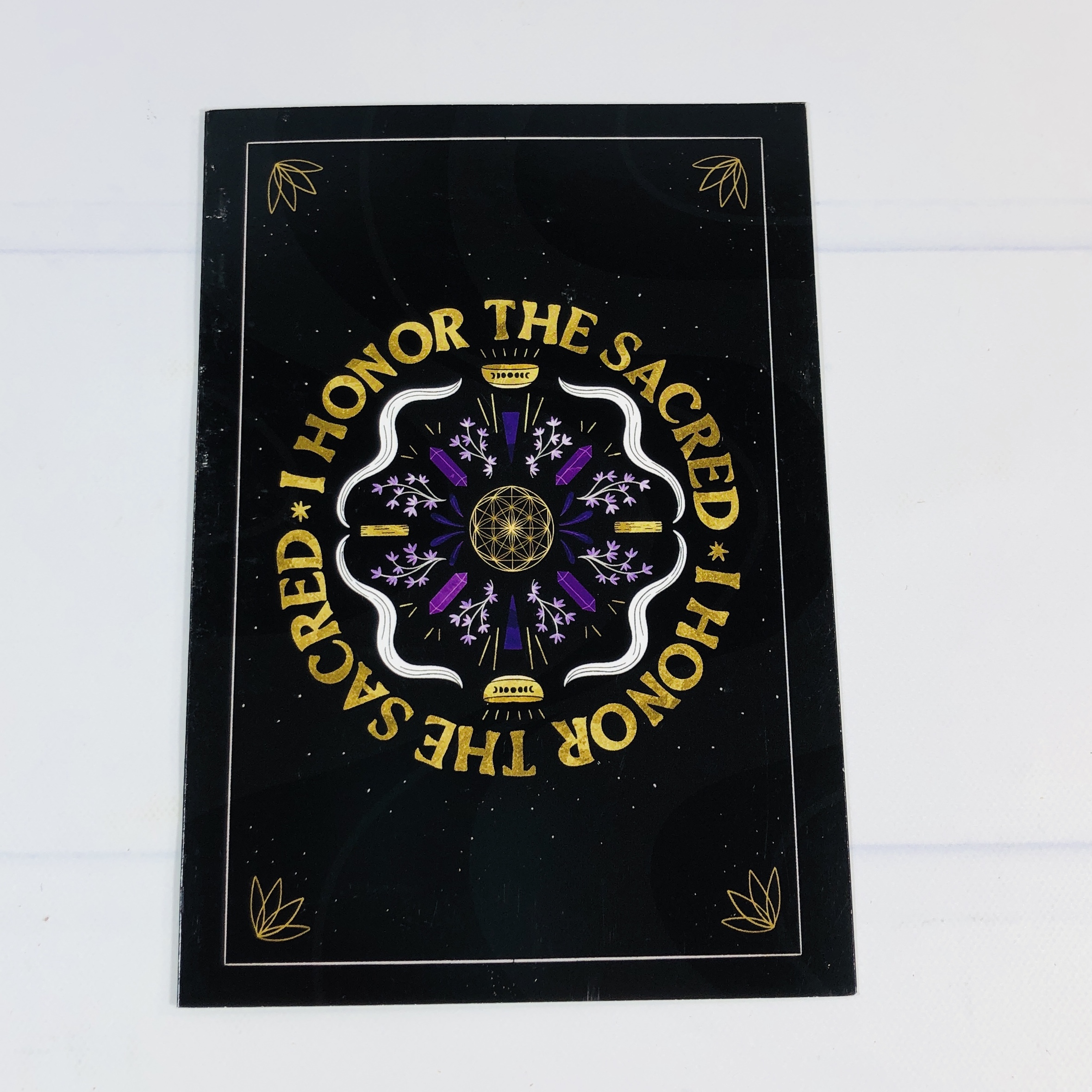 The box included an illustrated information card.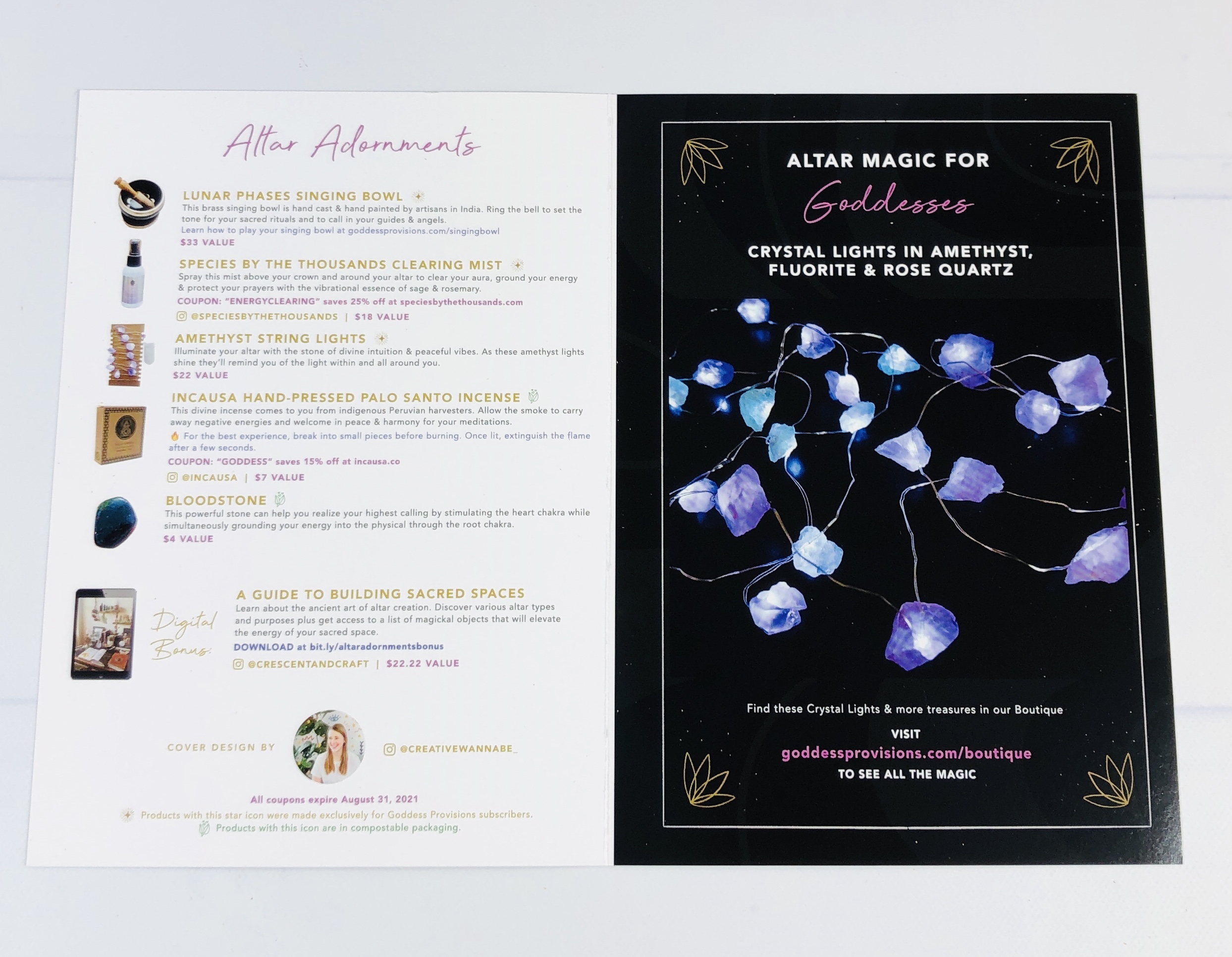 The inside of the card listed each item and gave an MSRP. The theme was Alter Adornments. There were discount codes for some of the brands and don't forget about the digital bonus!
At the back, you can find out how to win a free box, how to refer a friend, and other details.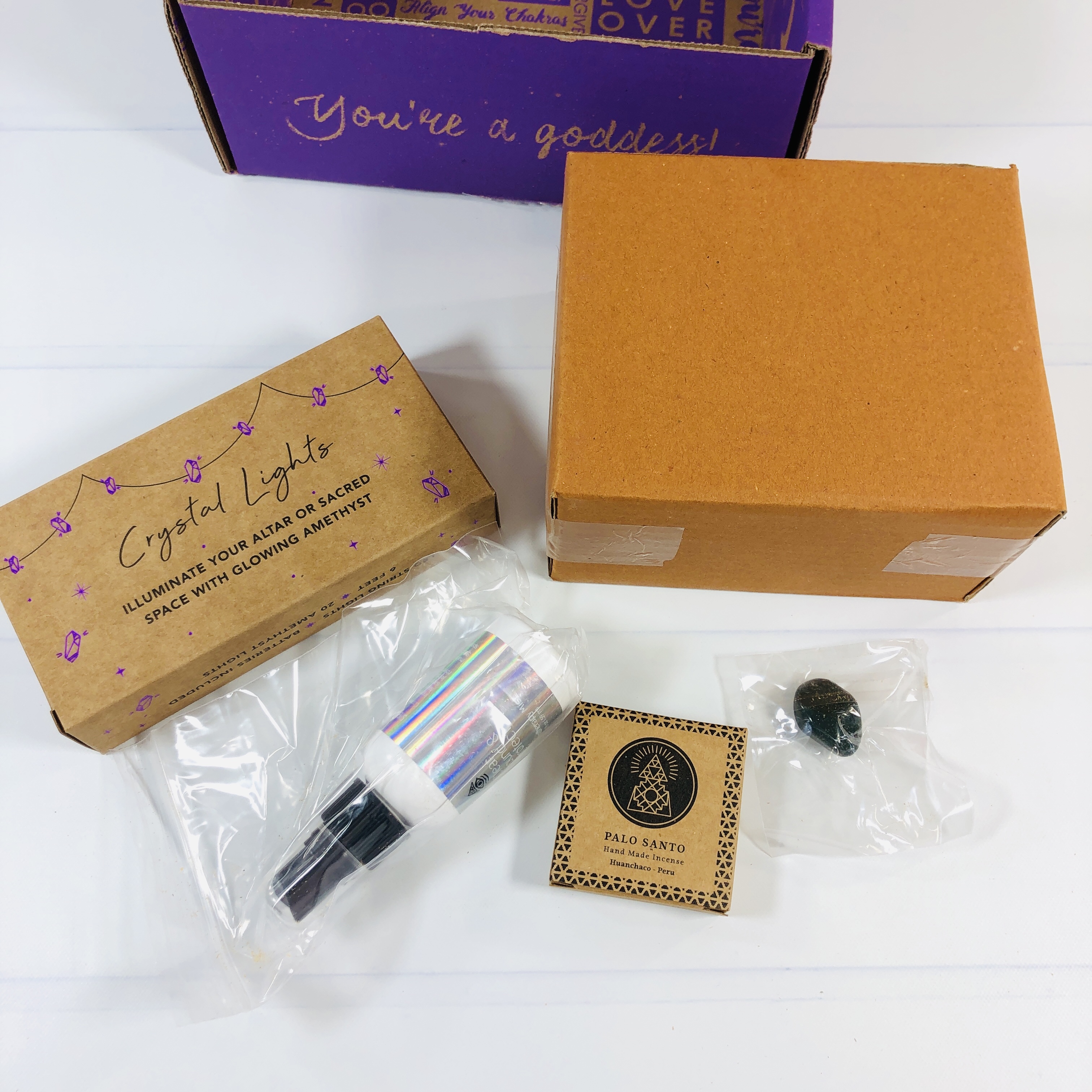 The items either came in a box or were wrapped in plastic.
Everything in my box!
Amethyst Illuminated Crystal String Lights ($22) You can find similar crystal string lights on Amazon for under $20 and most of those come with a remote.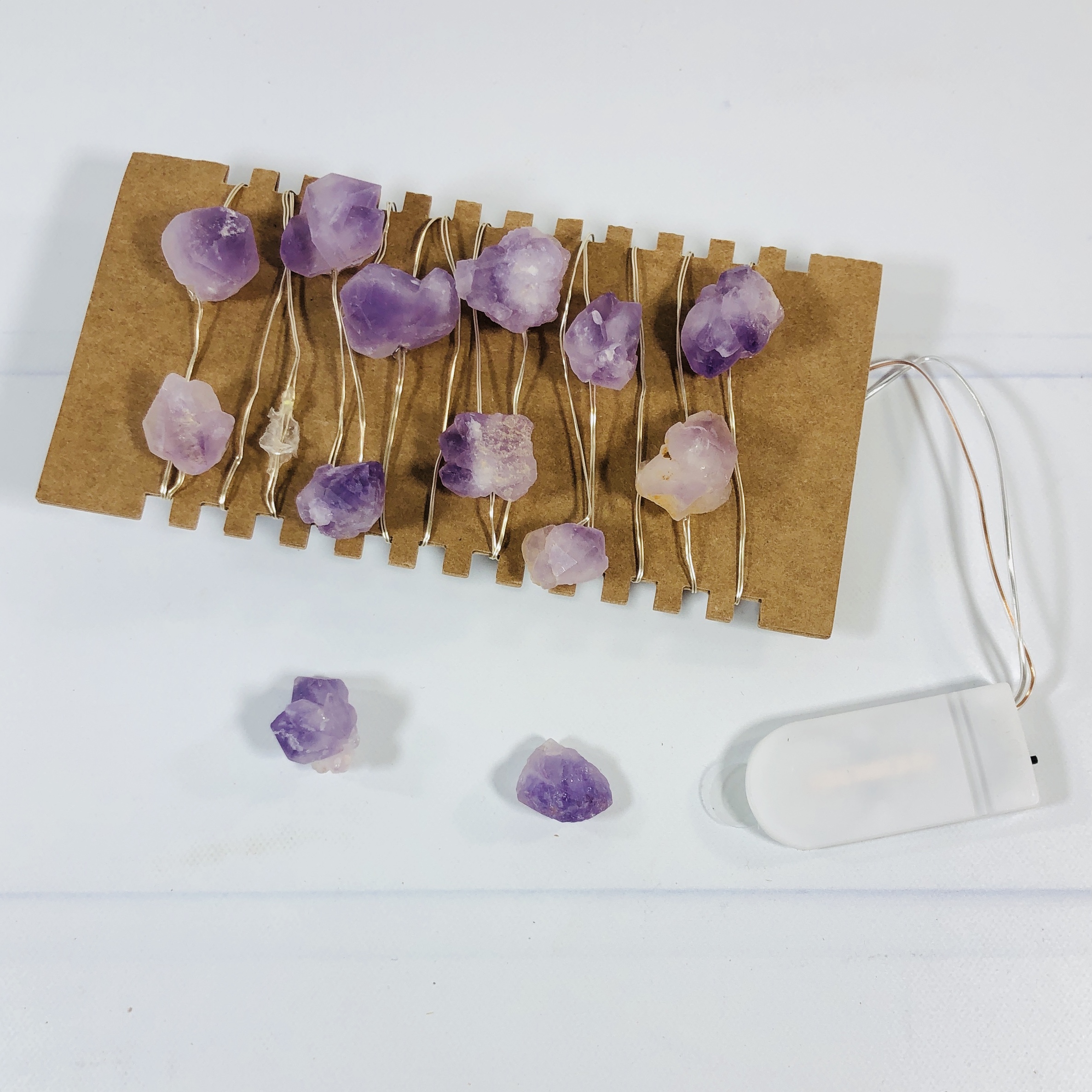 There are chunks of real amethyst hot glued onto a string of lights! Two of mine were already loose so I will have to glue them back on.
They are battery activated — make sure to remove that plastic strip that protects the battery before using!
They look kind of blue in my picture but are actually a light purple shade when turned on. This item is kind of heavy, since it's rocks on a string, but it is very pretty and I think it looks super cool!
Species By The Thousands Clear, Ground, & Protect Aromatherapy Mist ($20) If you purchase this on the brand's website it should come in an amber colored glass bottle but here it's in plastic, it's probably easier to ship that way.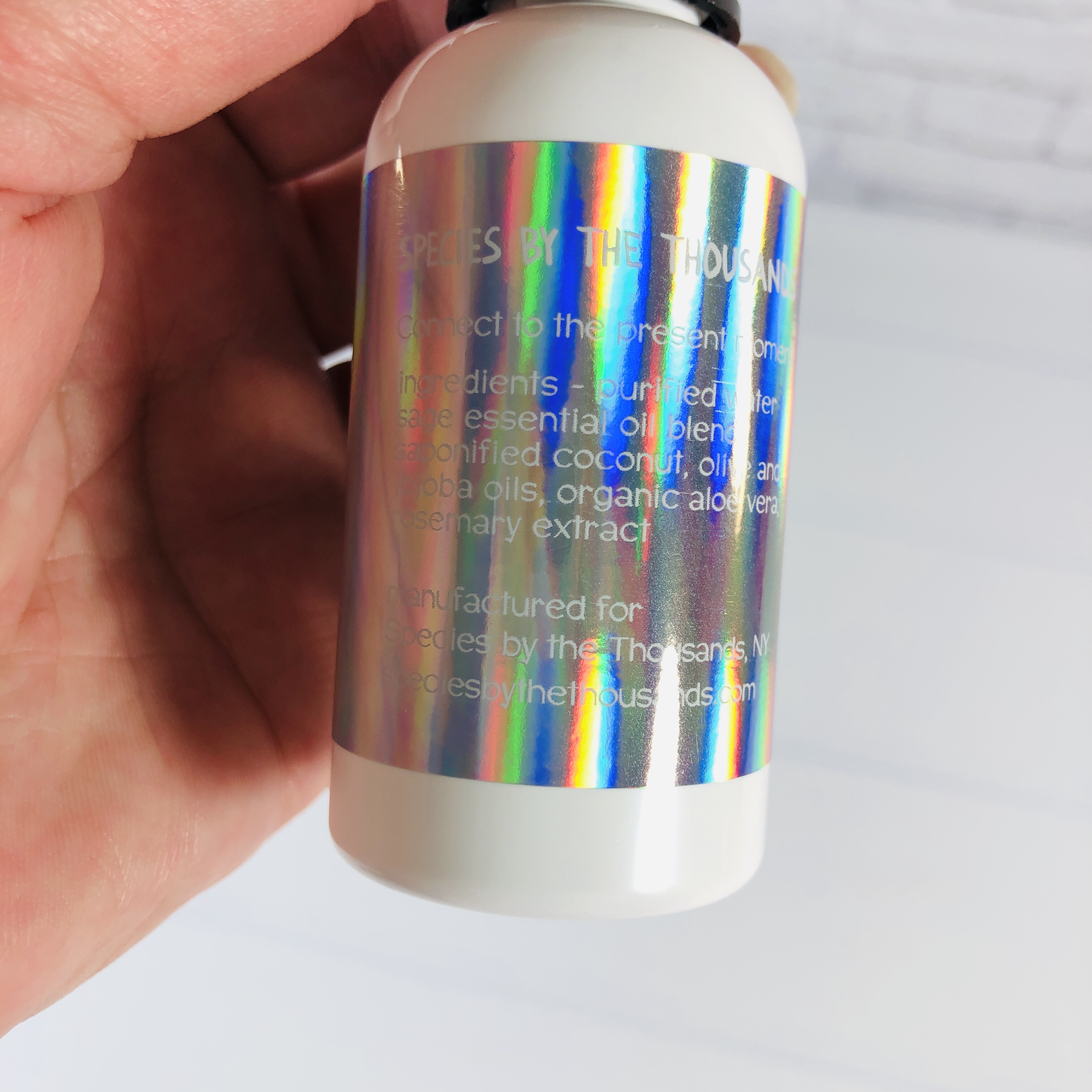 Sorry, it's kind of hard to photograph holographic labels! Also, the ingredients on the label don't match the ingredients on the website. I believe the ingredients listed here (saponified oils) are for something like soap, but this isn't a soapy product. The website lists water, witch hazel, and essential oils of sage, lavender, and cedarwood. The product guide says it's supposed to smell like sage and rosemary so this is a hot mess. I think rosemary and sage sounds about right and you just spritz this liquid above your head and take a deep breath. The scent will fade quickly.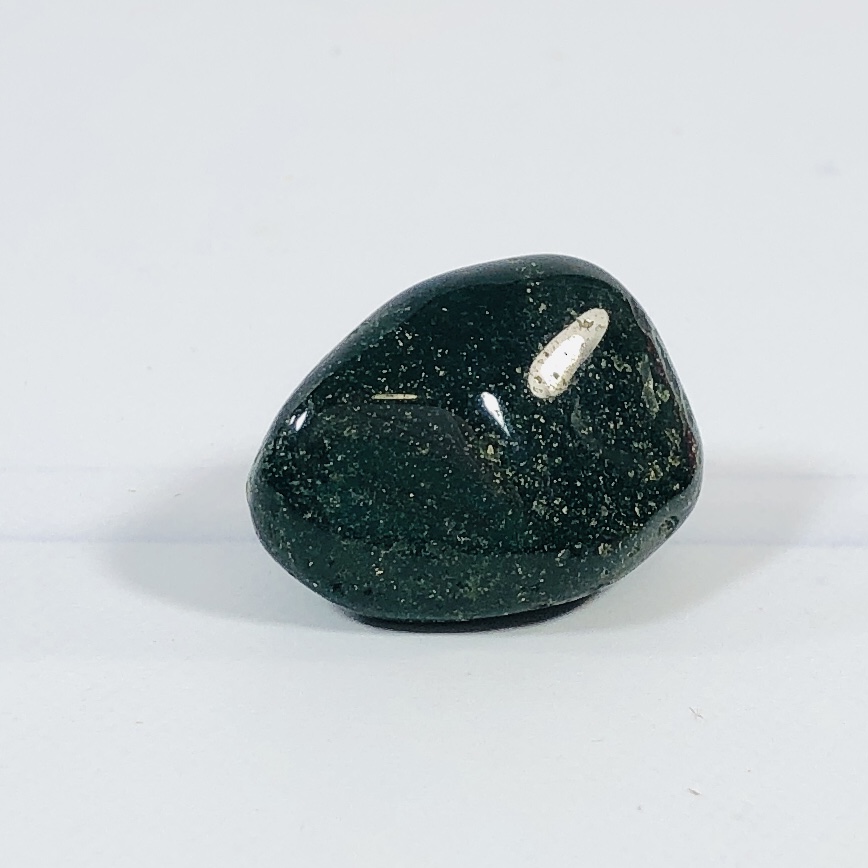 Bloodstone ($4) I had to look up this stone, and it turns out it's a combo of chalcedony and jasper. It is supposed to be a protective stone and may give the owner courage.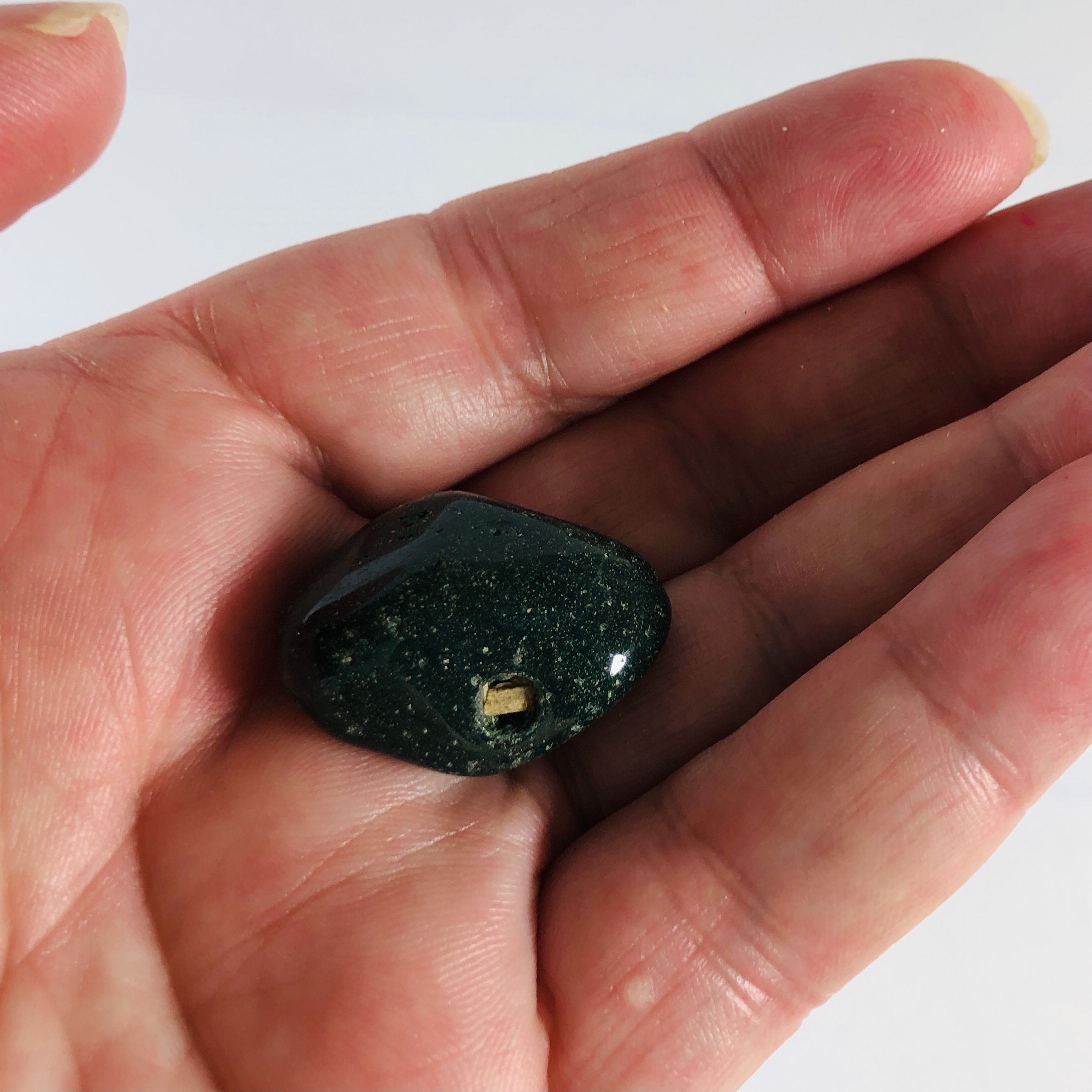 Mine has a little hole in the side!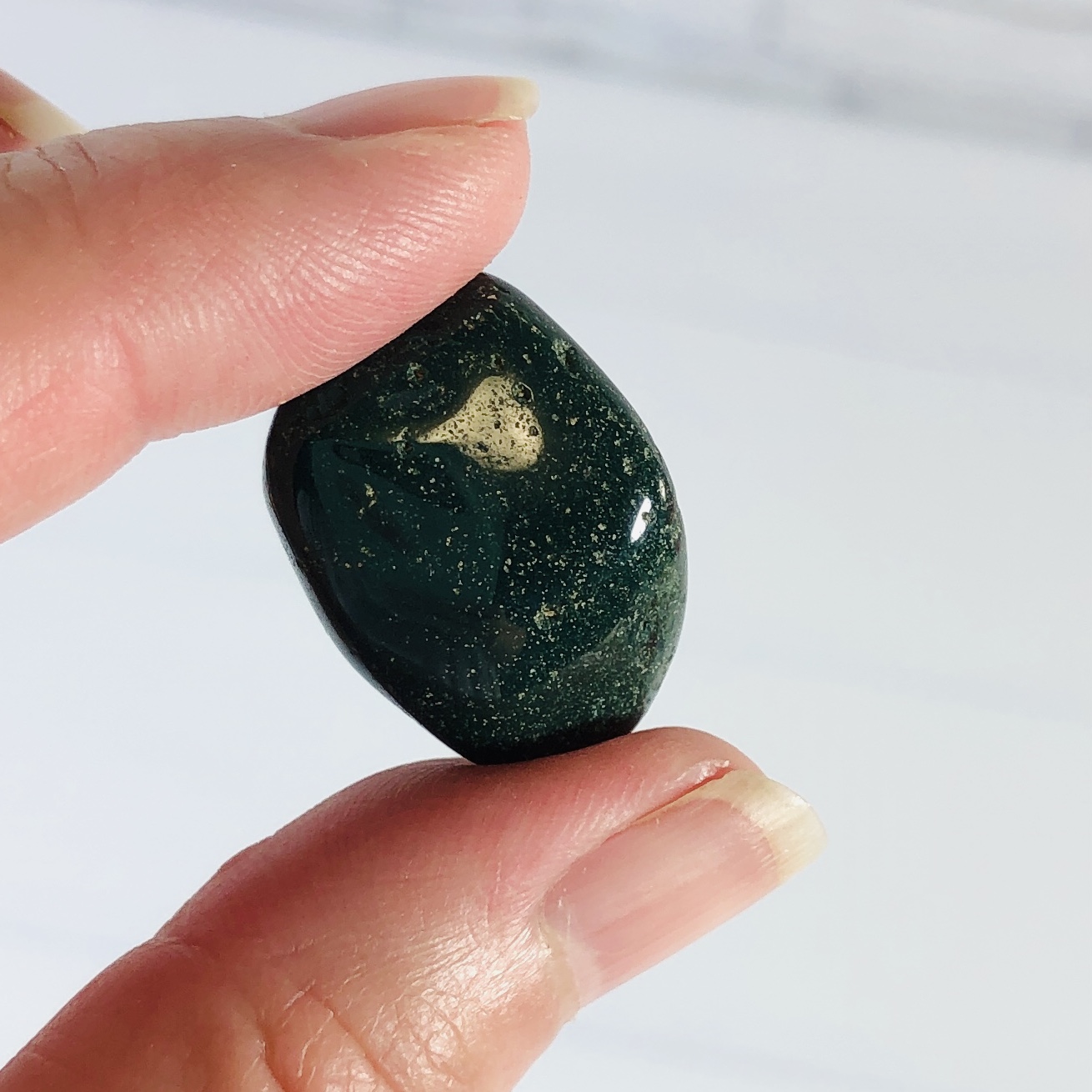 The stone is mostly smooth and I am happy to add it to my collection!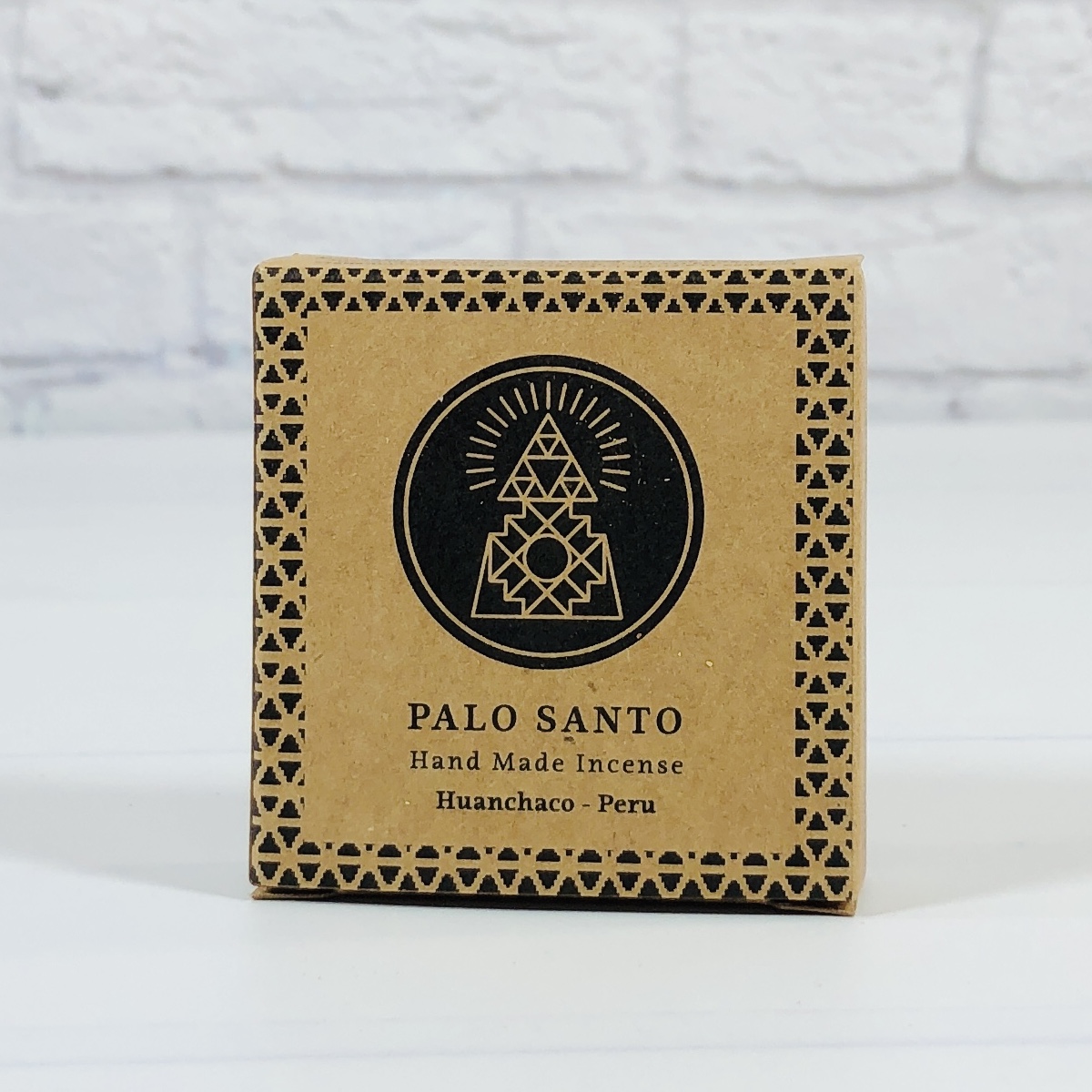 Incausa Hand-Pressed Palo Santo Incense ($7) I am familiar with burning palo santo but this is palo santo pressed into a block of incense!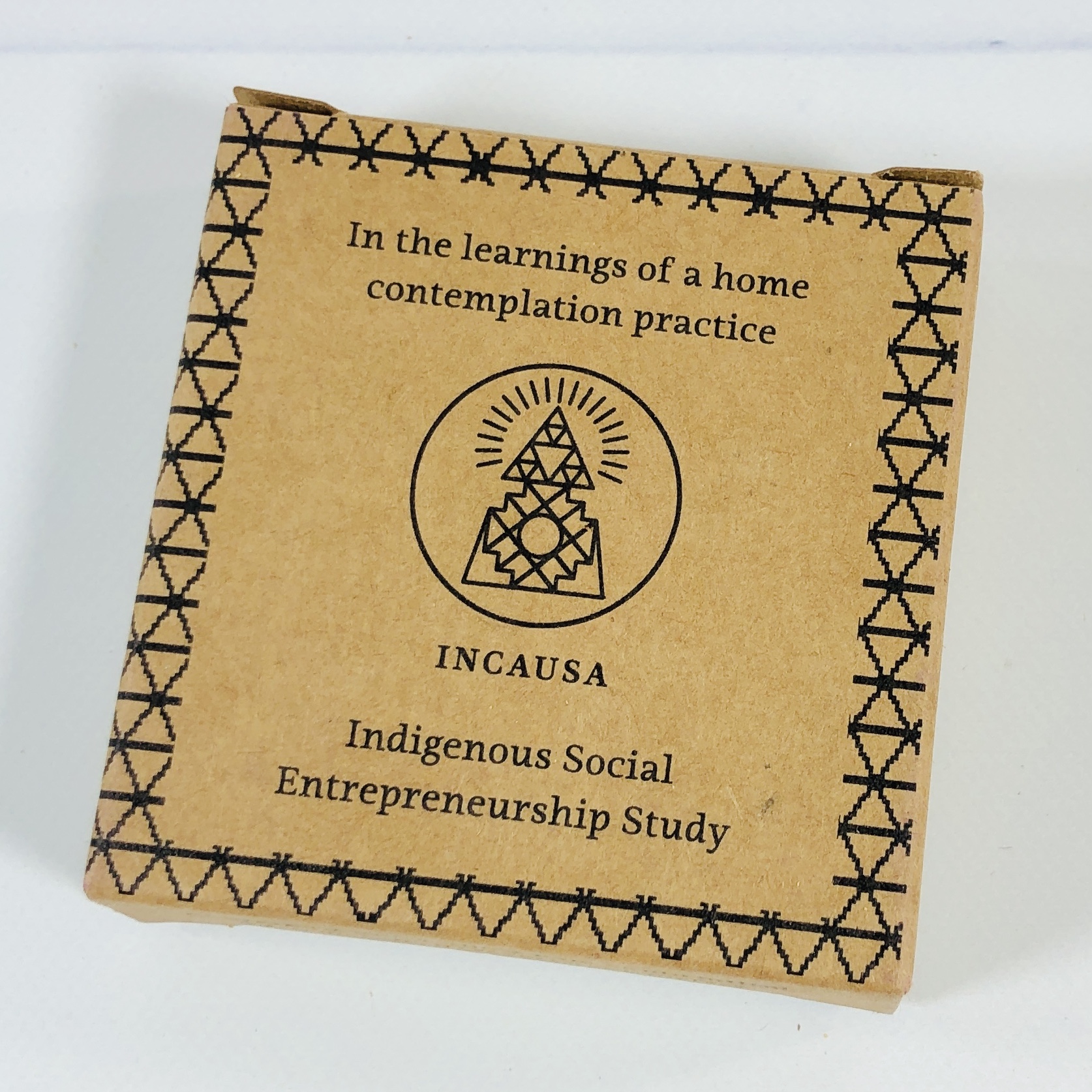 It is handmade in Peru.
Mine were broken but the instructions in the Goddess Provisions product info guide said to break it off into small pieces before burning so it's all good. Light it up, let it burn for a bit, then blow it out. You can carry it from room to room to remove negative energy.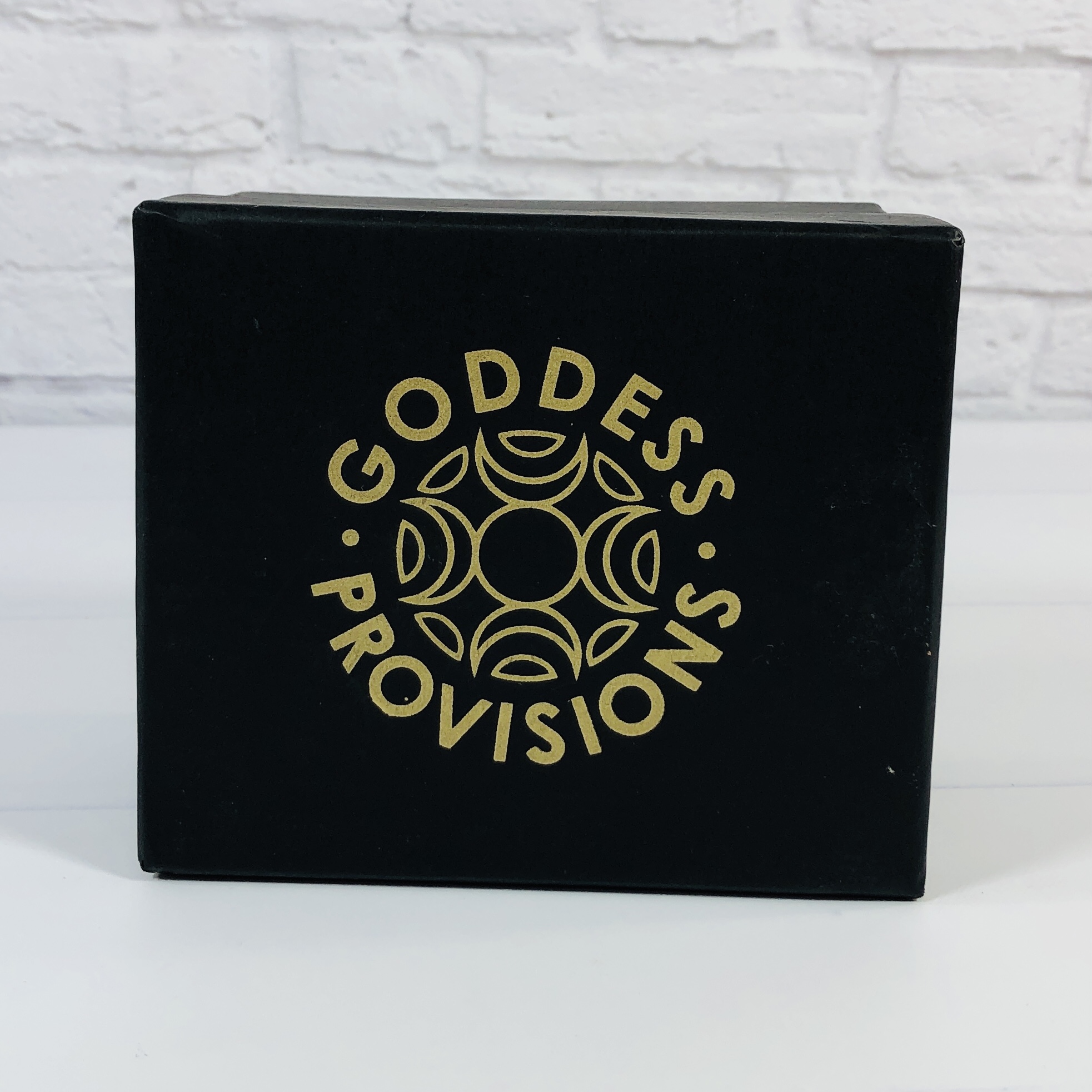 Lunar Phases Moon Phase Singing Bowl ($33) The last item came in a really nice giftable box.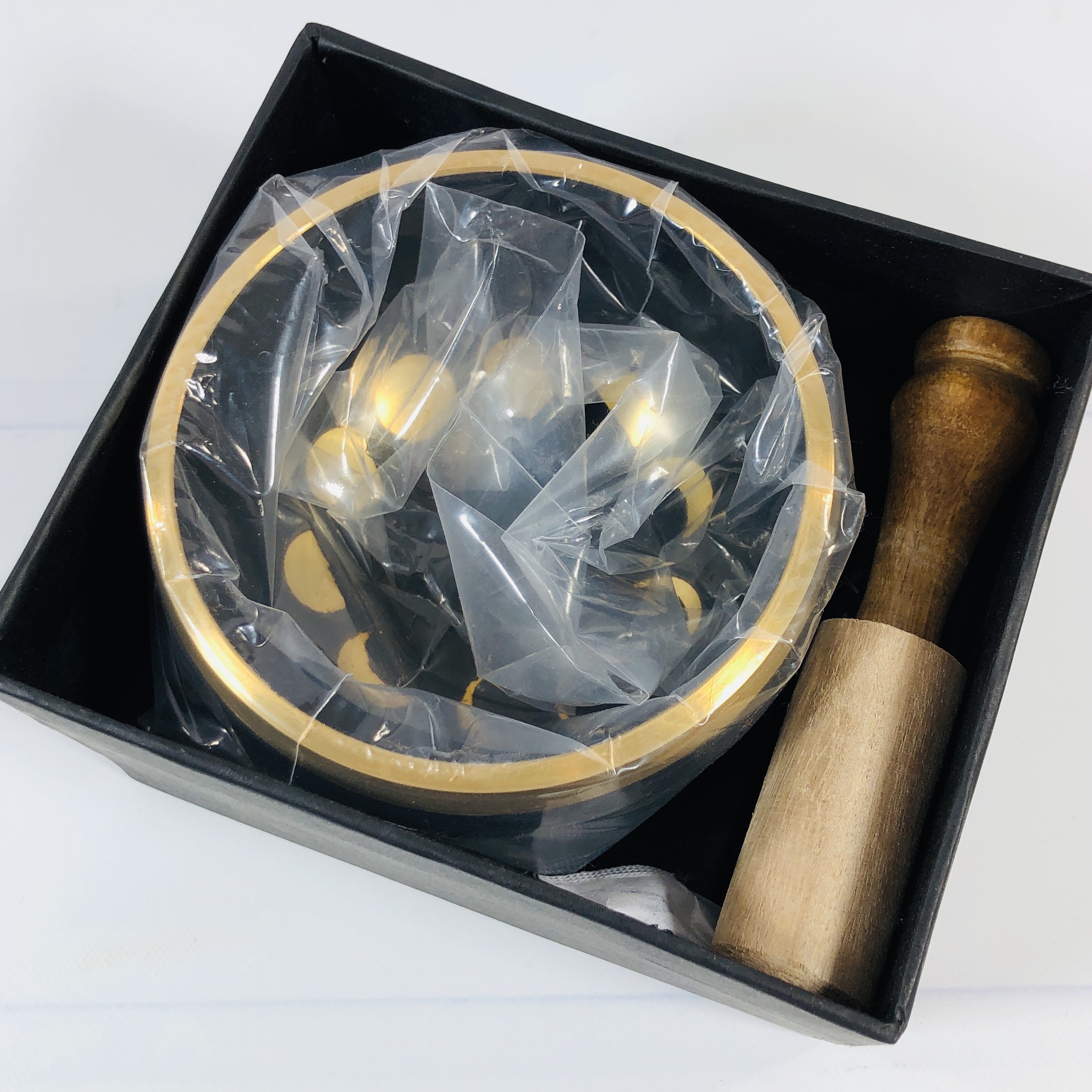 It's a singing bowl, and make sure to look under the foam insert in the box, because I almost missed the pretty pad.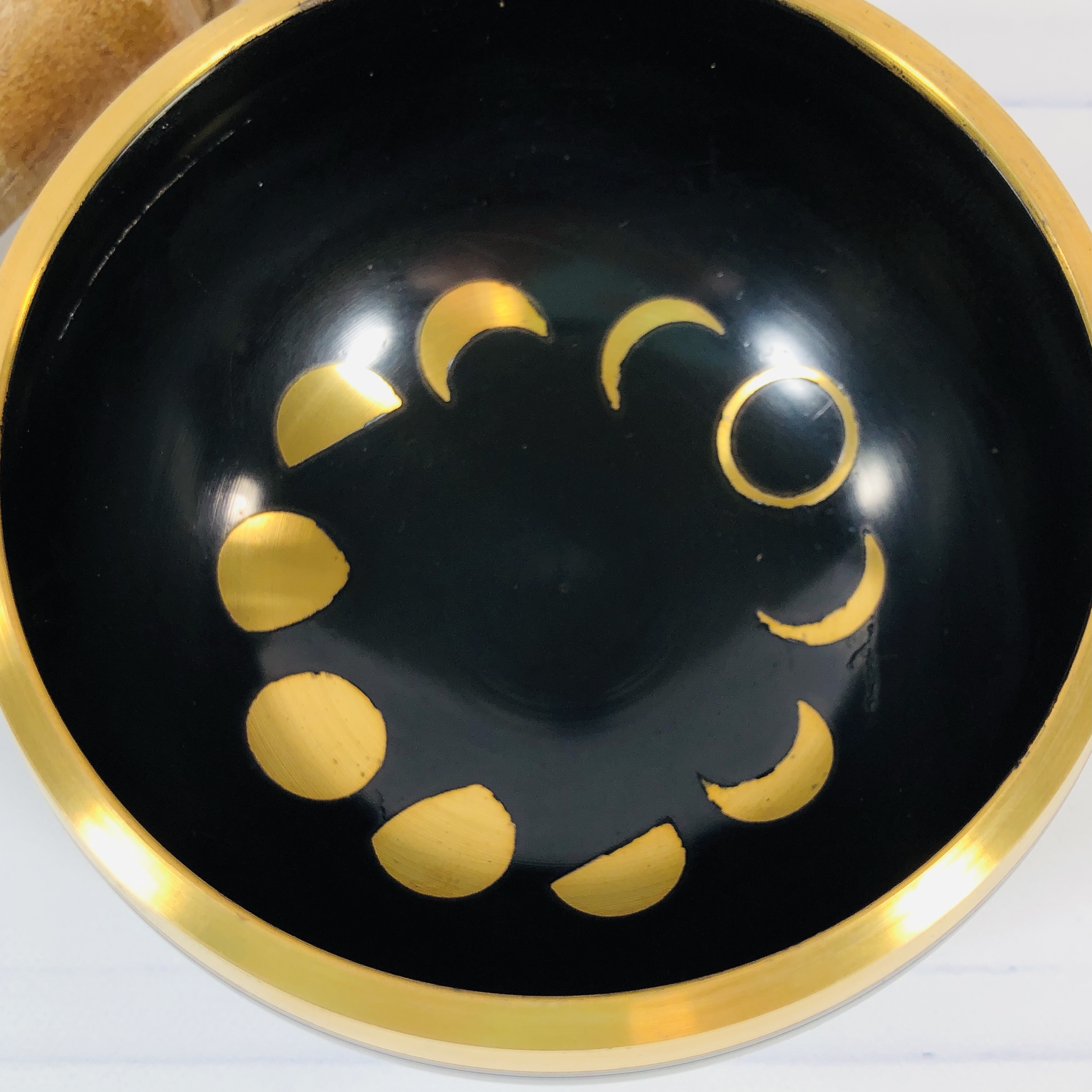 The bowl was made in India and has the moon phases painted inside.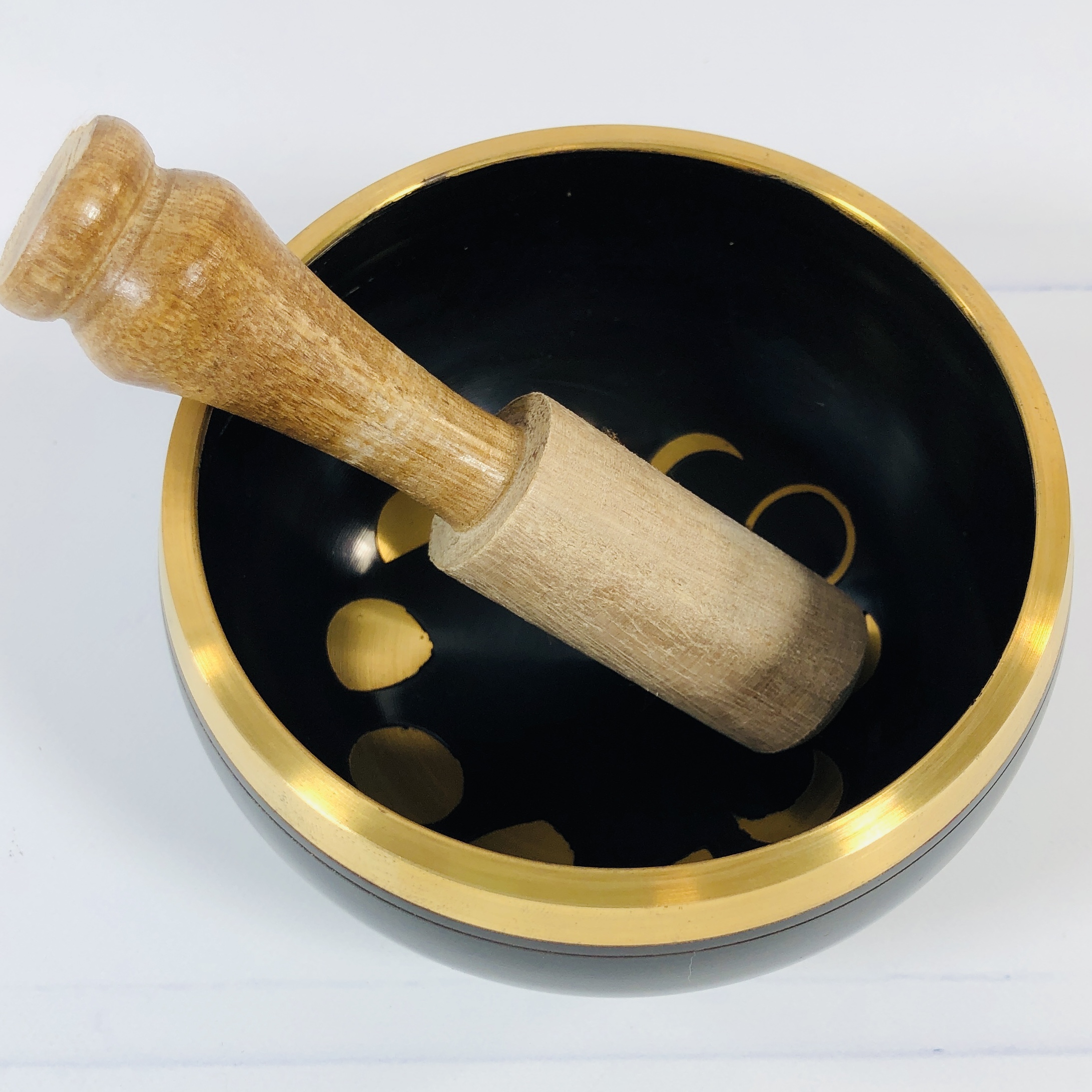 It came with a wooden mallet and if you are like me and aren't sure how to use this, then check out the Goddess Provisions website for a tutorial. I still haven't been able to make it "sing" like the demonstrator but then I've never tried this before and clearly need practice.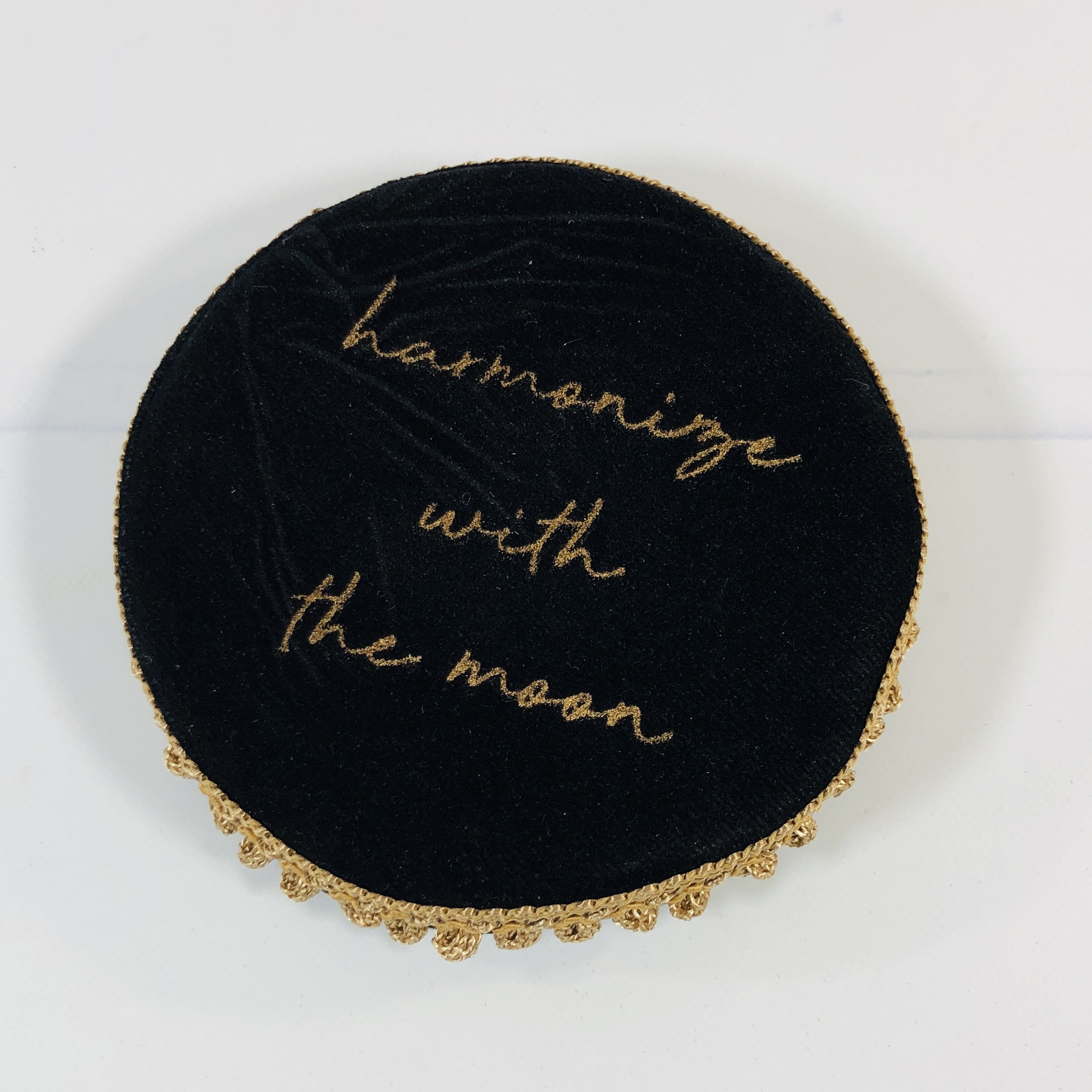 Here is the bowl's "pillow" that I almost missed.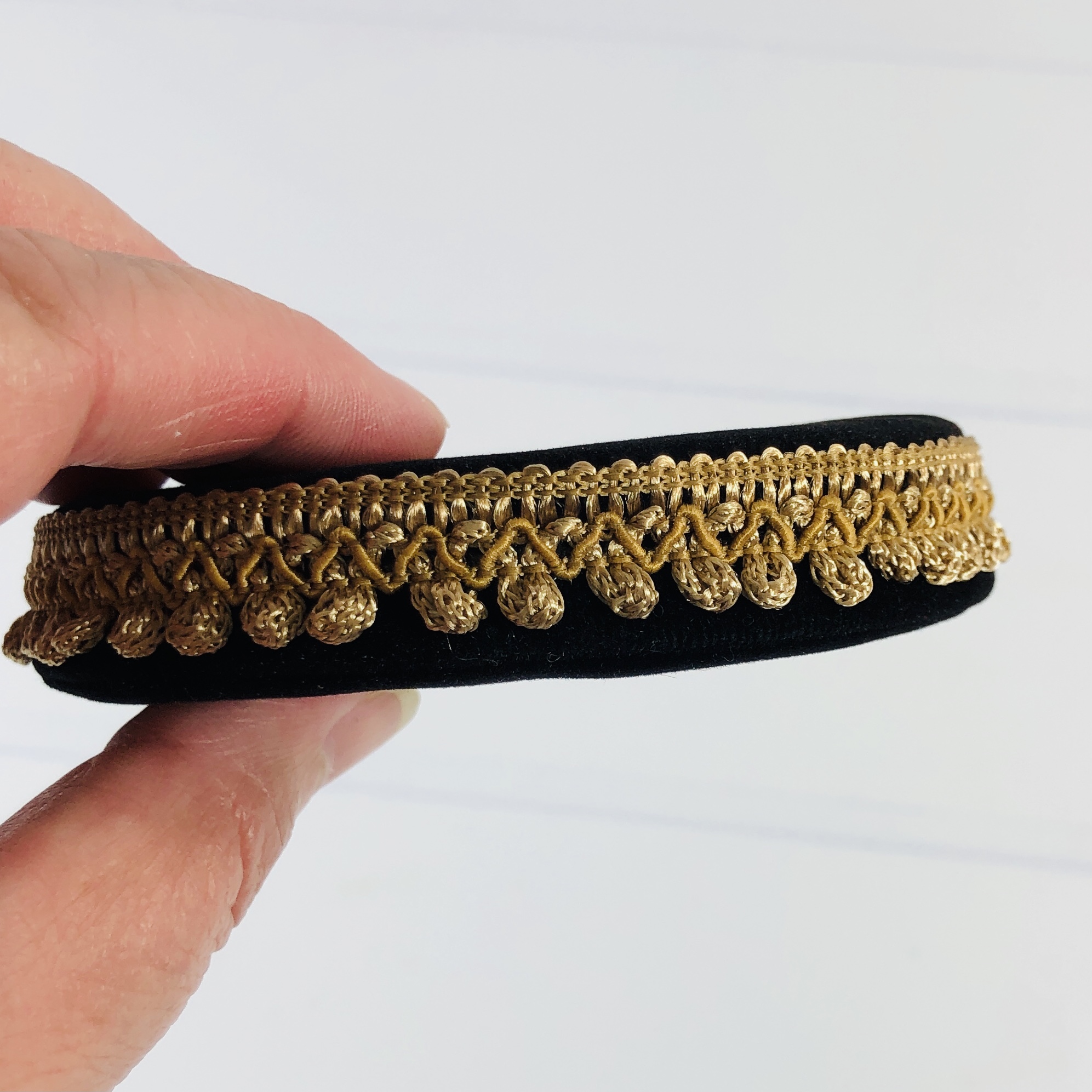 It's covered in velvet and has golden decorative edging, so pretty.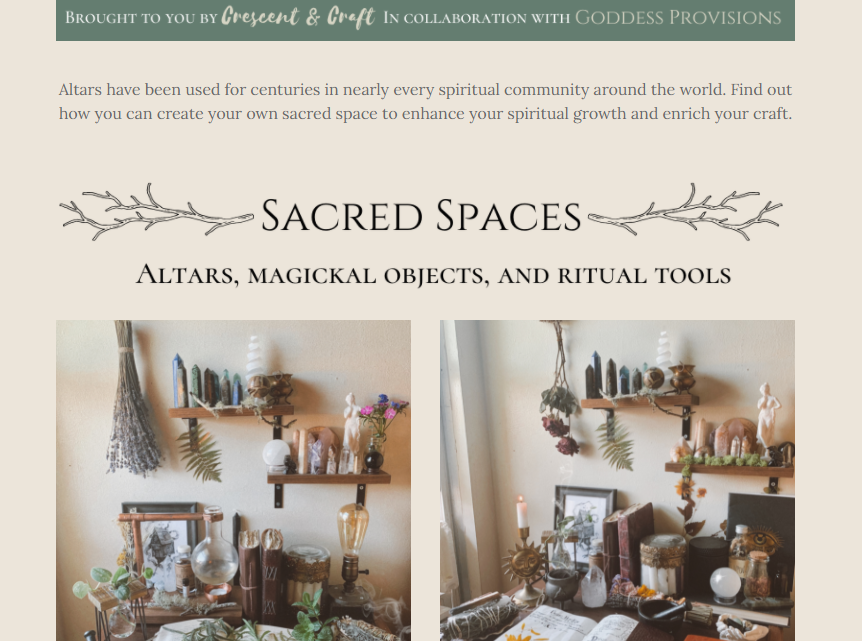 Don't forget to download the Guide To Building Sacred Spaces digital bonus ($22.22 value).
The June Goddess Provisions came with some cool stuff! I especially liked the amethyst lights, they are so pretty! The singing bowl feels sturdy in my hand and I can't wait to practice making it actually sing. I love stones and am happy to add the beautiful bloodstone specimen to my collection. The meditation spray and palo santo both smell lovely. You can find some of these items at the links provided and I'm pretty sure most of it is also available in the Goddess Provisions online boutique.
What do you think of the Goddess Provisions box?