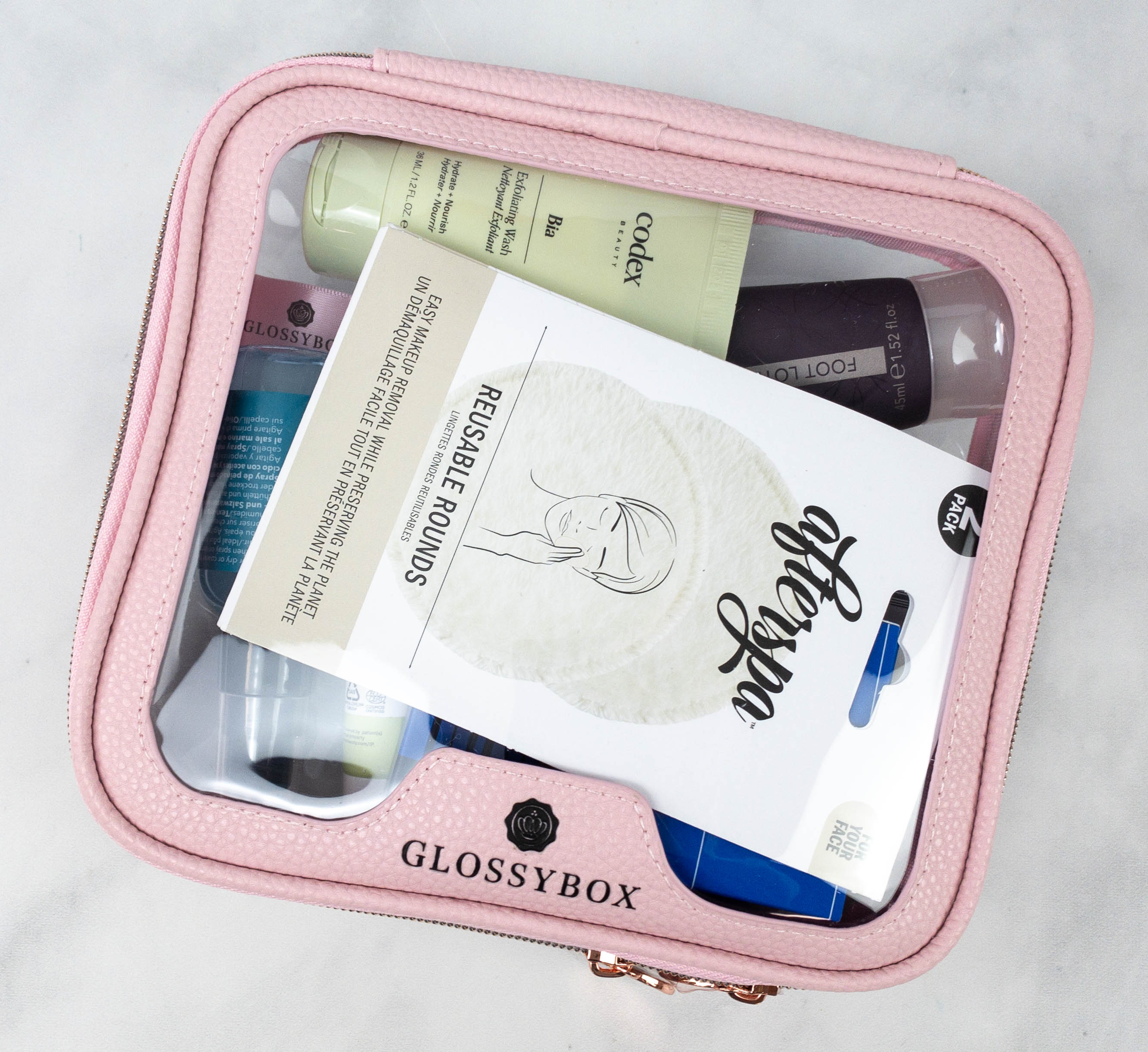 The GLOSSYBOX Summer Essentials Limited Edition Bag is here! For 2021, it came with 9 specially curated products including skincare, hair care, makeup, and fragrance. The bag itself is a glossy pink faux-leather bag with a clear window on the front and back. It's priced at $30 for subscribers and $35 for non-subscribers. The promised overall retail value is $140.
The GLOSSYBOX Summer Essentials Limited Edition Bag is still available.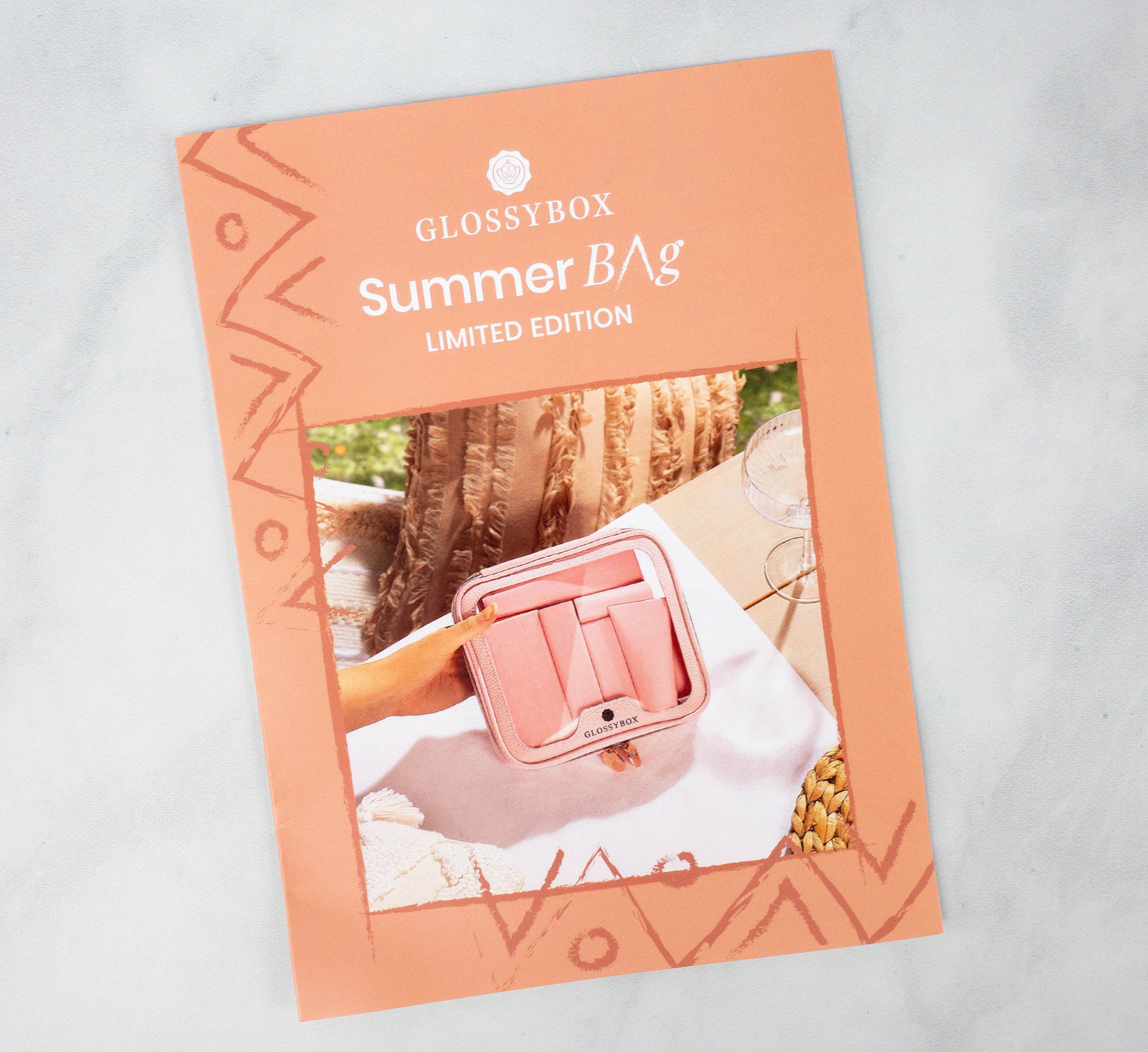 It comes with a booklet that contains everything you need to know about this limited edition box.
The booklet lists all the items included inside the box. There's also a brief description and a usage tip for each.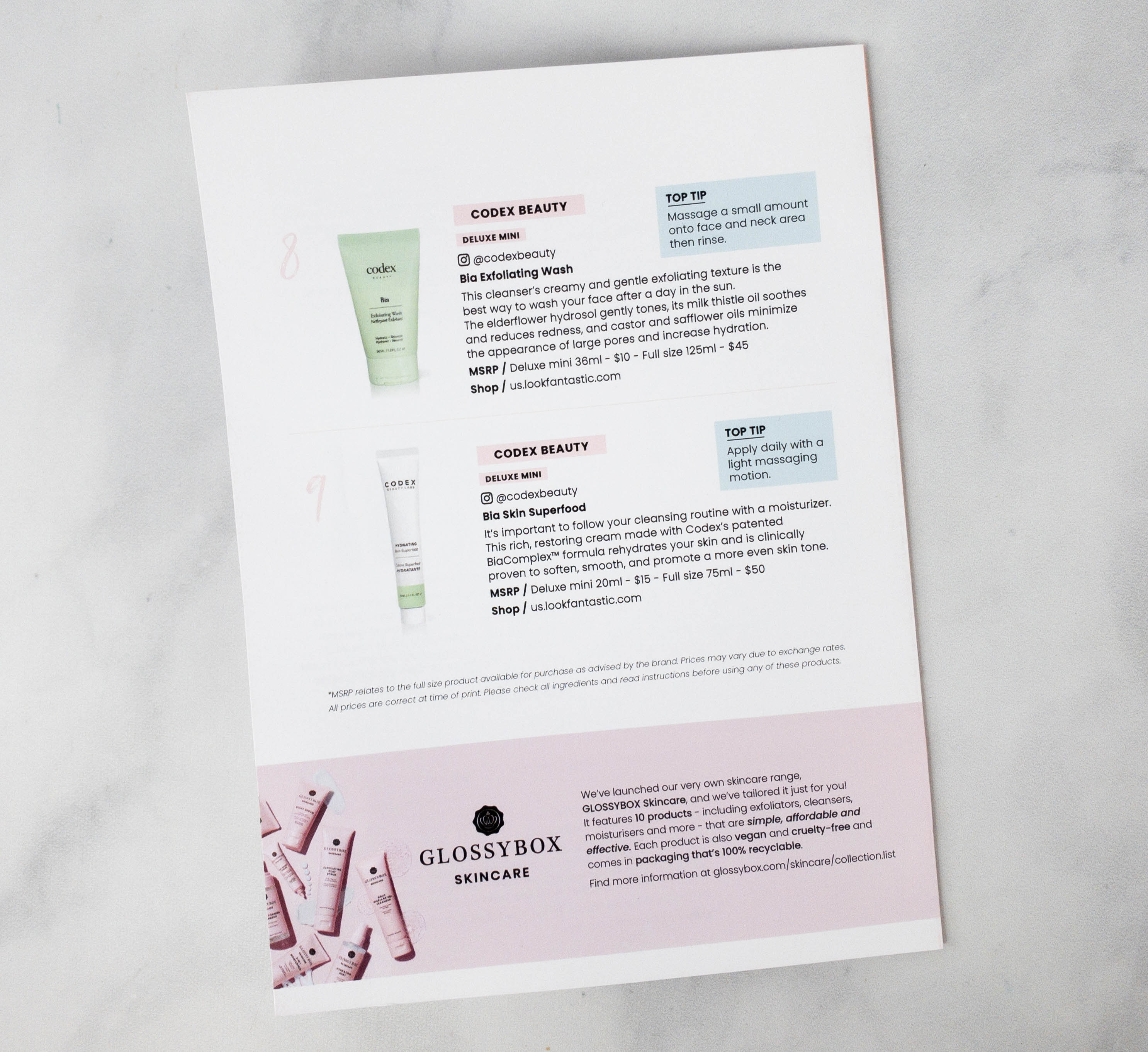 There's also a mini feature about GLOSSYBOX Skincare!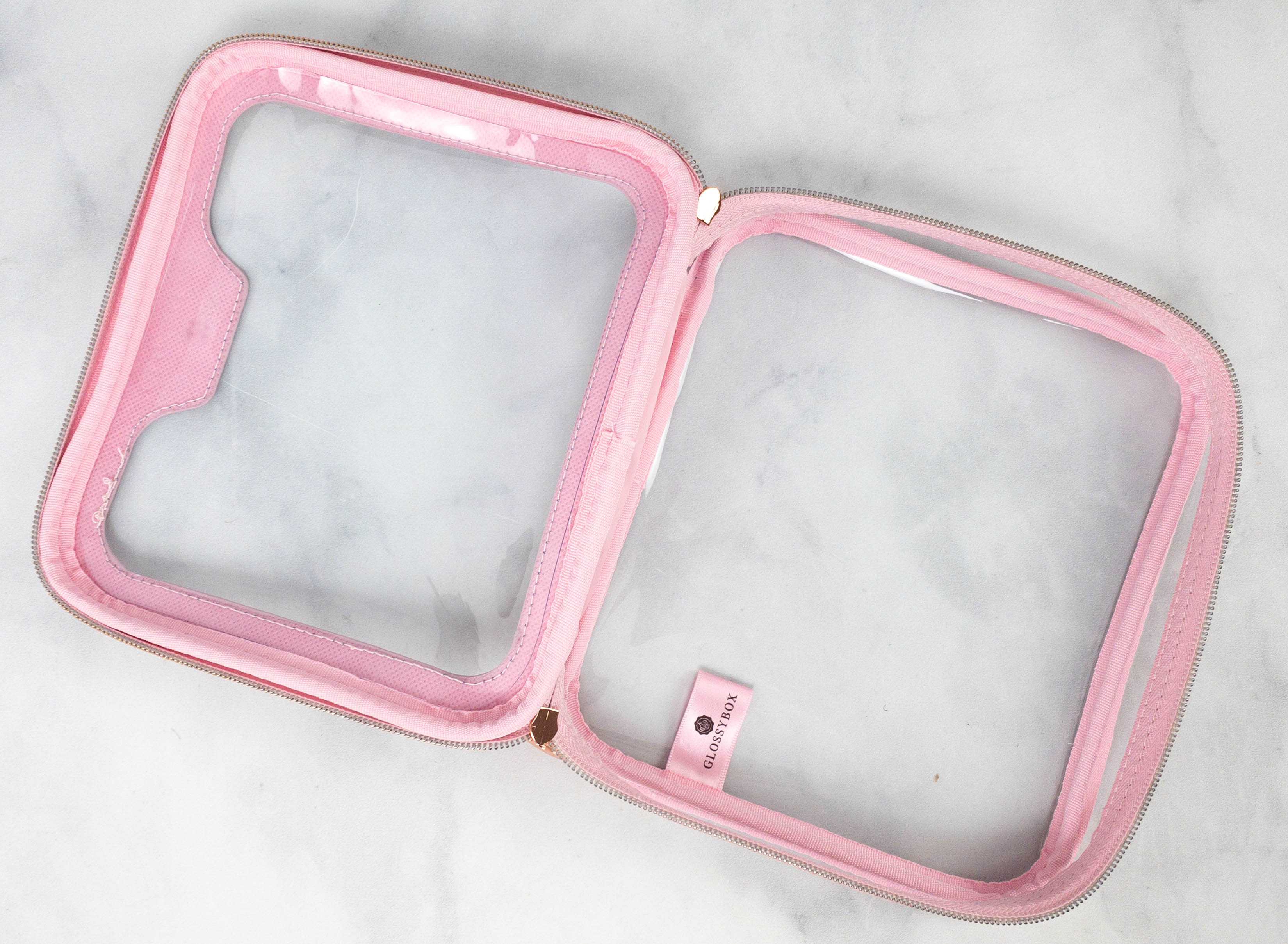 Here's a closer look at the Limited Edition bag! It looks great in pink and it even comes with rose gold hardware. Since it has transparent sides, it's also easy to see the bag's contents.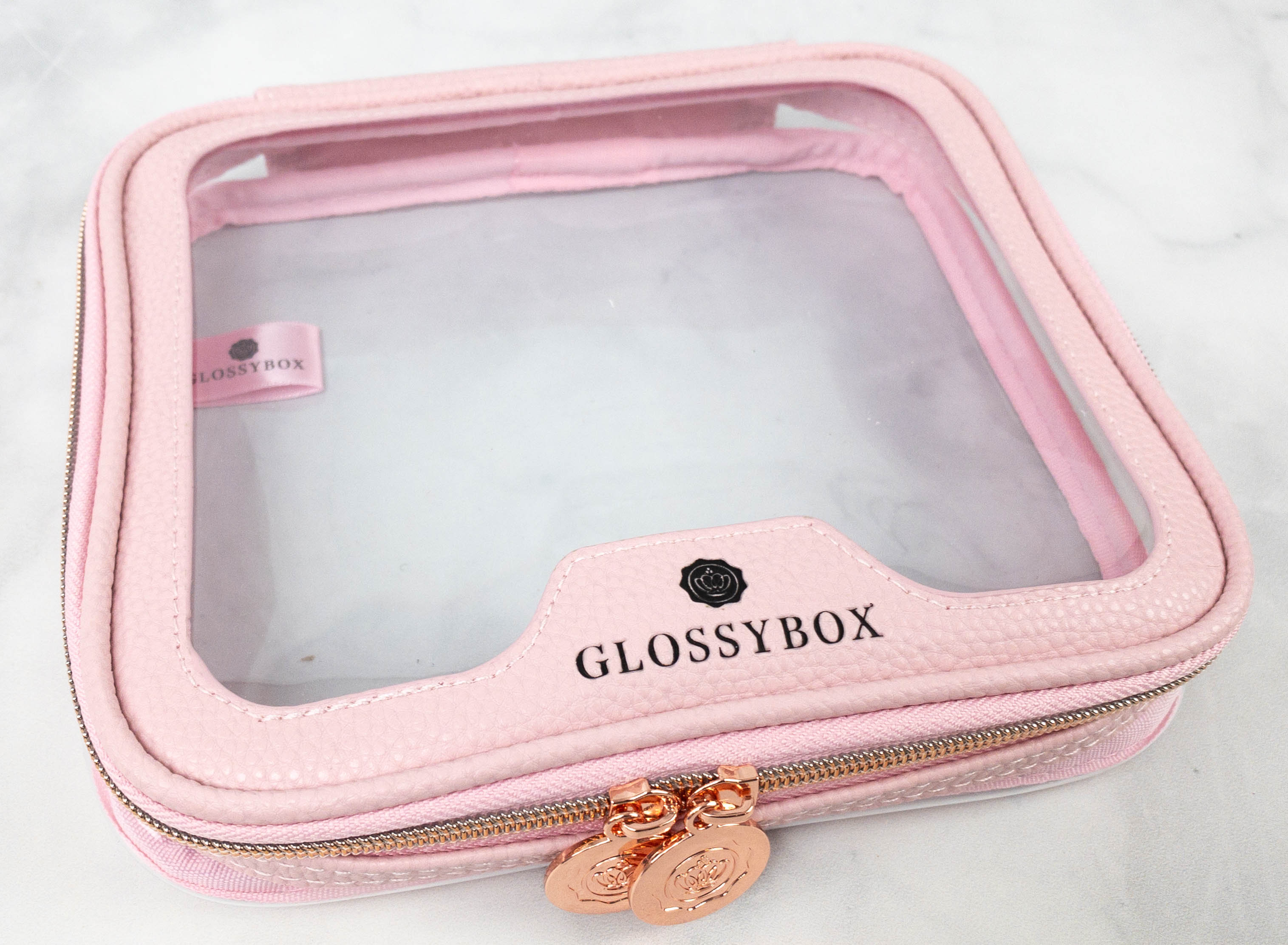 The pink lining is made with faux leather. On the outer part, it has the GLOSSYBOX branding. The rose gold zipper pulls also has the GLOSSYBOX logo engraved on it.
Everything in my Summer Essentials Limited Edition Bag!
GLOSSYBOX sent out 20 Golden Tickets inside random bags. Those who will get it will win a T3 FIT Compact Hair Dryer (worth $149.99). It's a travel-friendly dryer which infuses hair with negative ions for a smooth, shiny, frizz-free finish.
Afterspa Reusable Rounds ($10) These round pads are great for removing makeup! They are gentle on the skin but they can easily remove makeup without using other products. Adding water is enough! Also, they are reusable, so they are a better choice than single-use makeup wipes.
Codex Beauty Bia Superfood ($13.33) To keep skin healthy and nourished despite the summer heat, here's a plant-based moisturizer made with almond oil and marshmallow extract. It's ideal for most skin types and it moisturizes while providing protection and improving the skin's texture. I like the formula, as it's smooth, creamy, and fast-absorbing!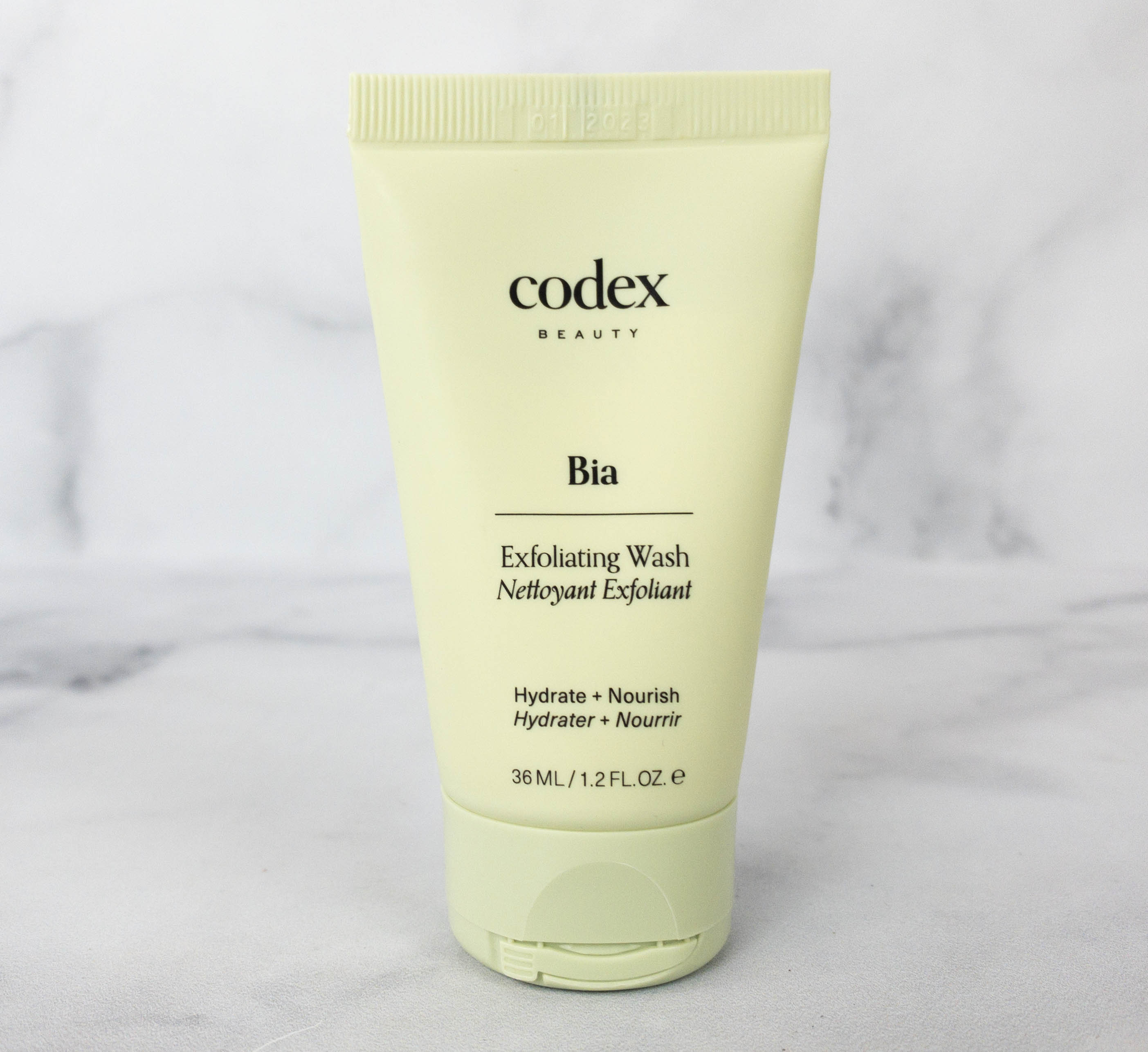 Codex Beauty Bia Exfoliating Wash ($10) From the same brand as the moisturizer, this facial wash removes dead and dry skin without leaving the skin irritated. This formula is also plant-based! It uses jojoba grains for exfoliation, and it also contains other natural ingredients like castor seed oil and safflower oil that help promote overall skin health. A little amount of this exfoliating wash goes a long way. Plus, it's gentle enough for daily use!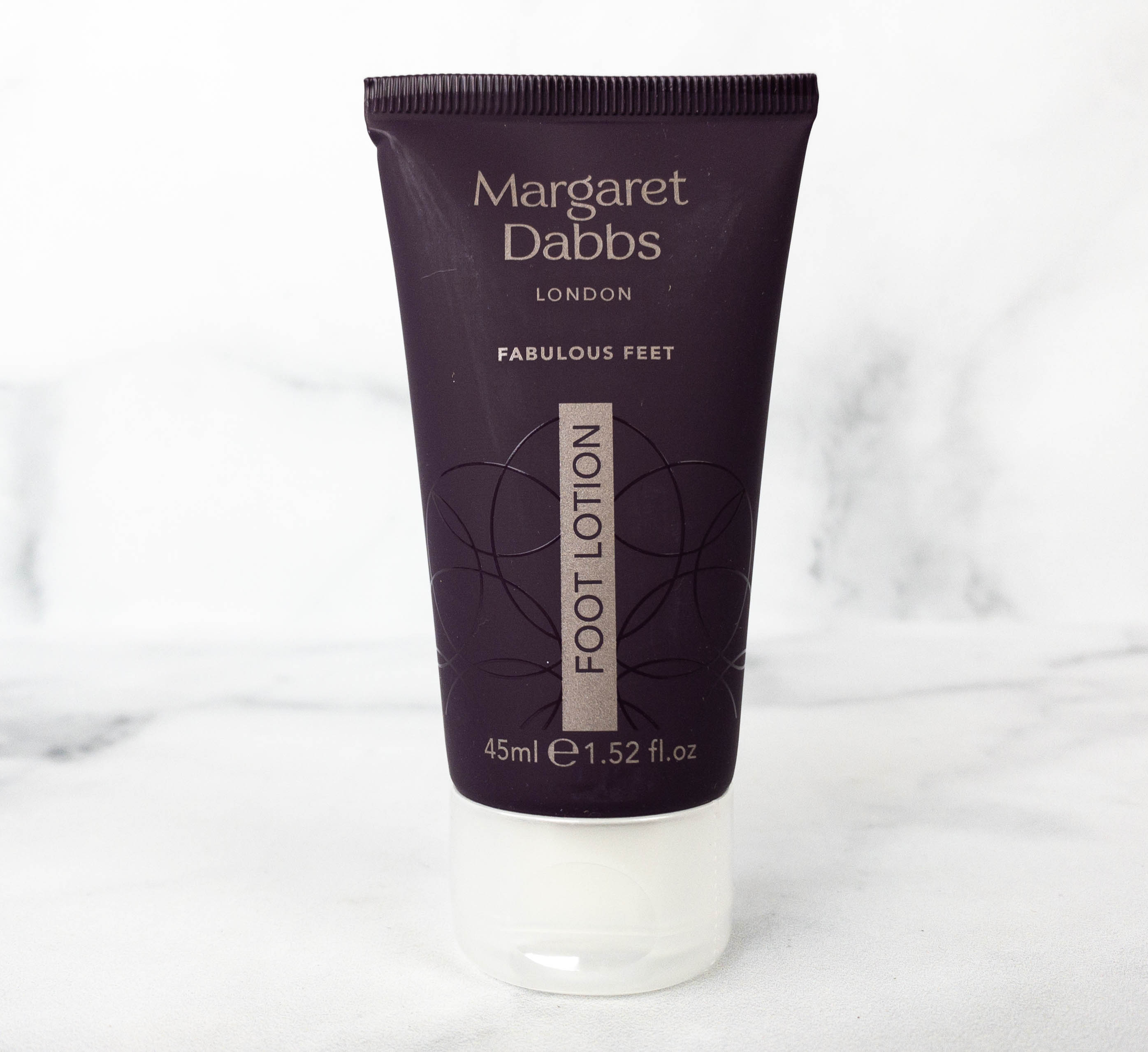 Margaret Dabbs London Intensive Hydrating Foot Lotion ($13.27) Cracked heels are a bummer, especially in summer when wearing sandals is a thing. Glad that they included a foot lotion in this limited edition bag, because it's pretty useful in getting rid of dry and cracked skin without giving me the greasy or icky feeling afterward. It's formulated with emu oil, known for its moisturizing benefits. It also smells good because of lemon myrtle!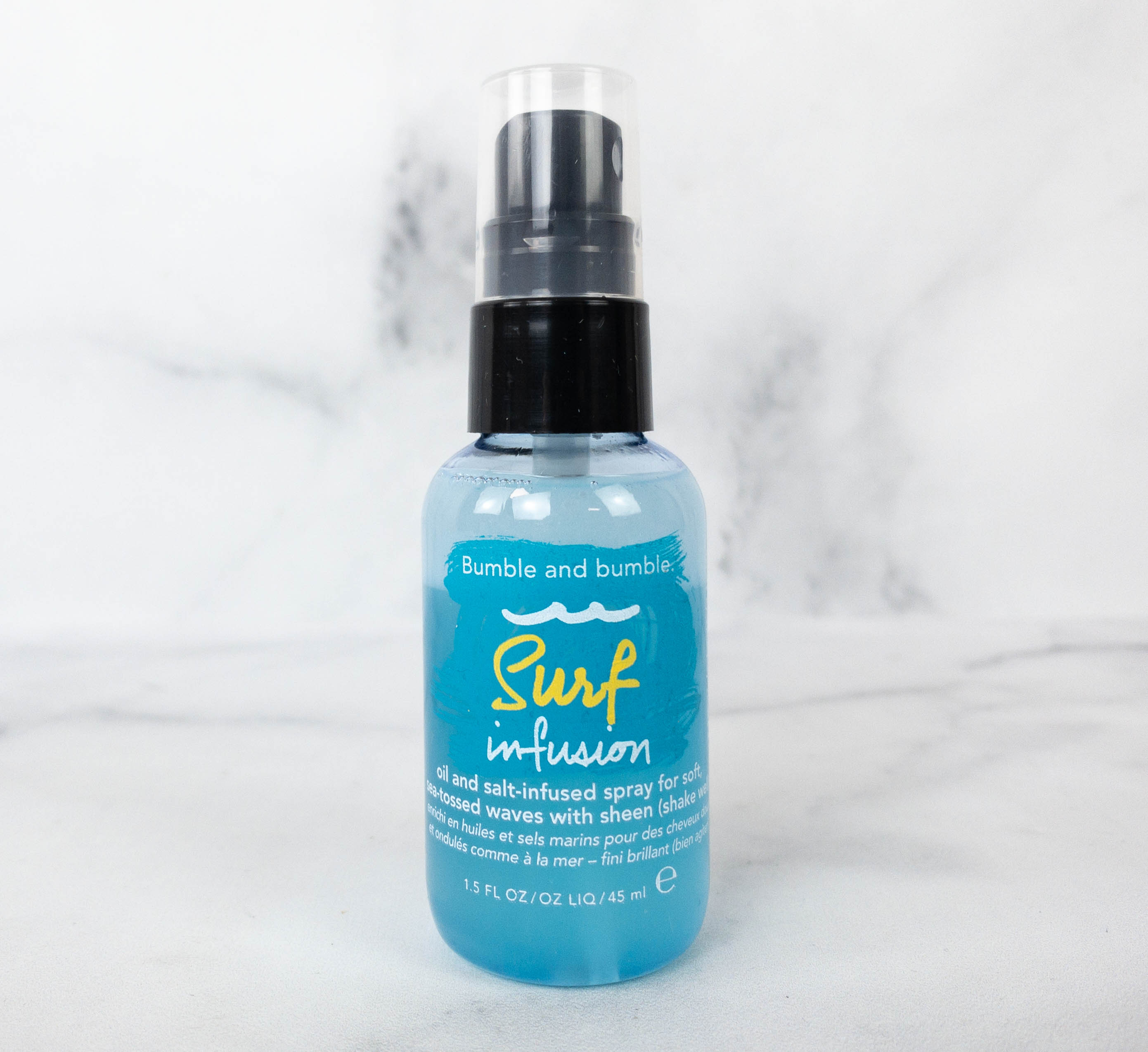 Bumbleandbumble Surf Infusion ($11.34) It's a hair spray that easily adds moisture to the hair, leaving it soft and shiny. It's great for styling, especially if you want to achieve natural-looking beach curls. The formula contains sea salt so helps build a textured look, giving the strands more volume while taming frizz!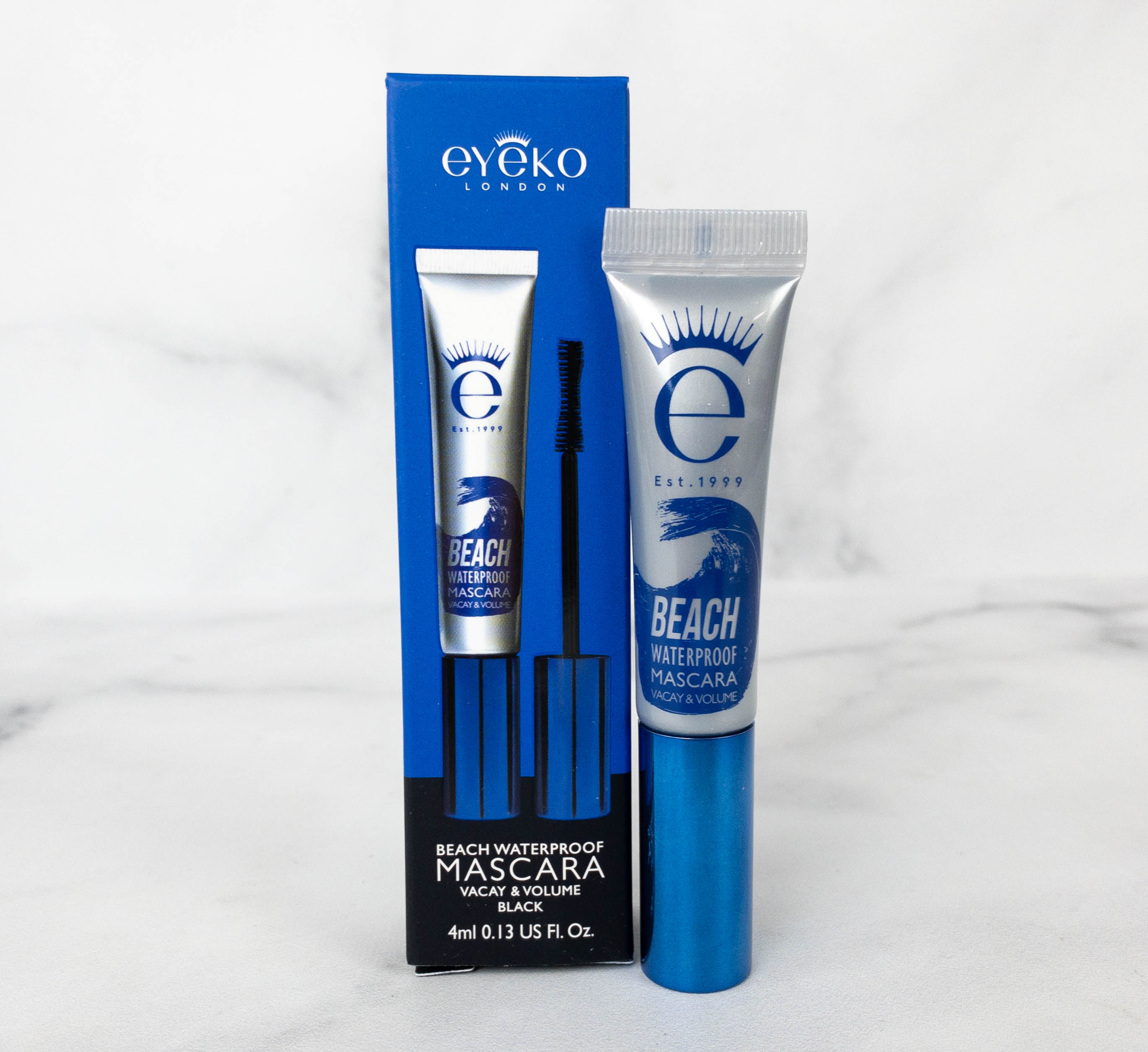 Eyeko Beach Waterproof Mascara ($2.60) Another summer makeup must-have is this waterproof mascara! When wearing this, I don't have to worry about smudges even when I'm by the pool or the beach.
I like this formula because it helps build length and volume. The pigment is also really opaque so it helps make my eyes look brighter.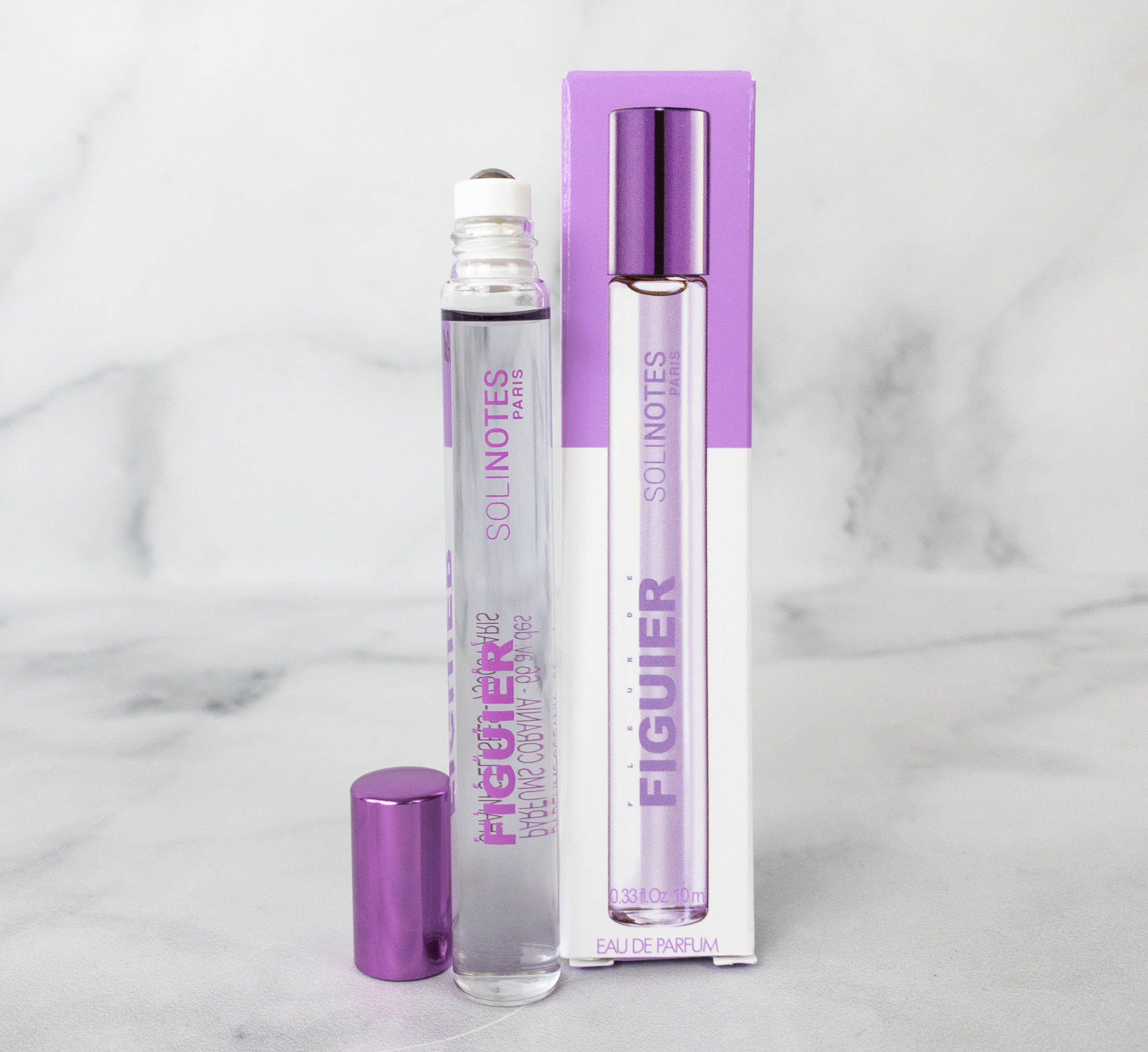 Solinotes Eau de Parfum Roll-on Fig Tree Flower ($16.95) I like the fruity and floral notes of this perfume! The scent lasts on my skin for a long time, so I don't have to reapply often. It has base notes of fig, milk, sandalwood and cedar, plus top notes of fig leaf, black currant and grapefruit. Middle notes include peony and fig tree. It's a lovely scent that suits summer!
For All Skin Repair ($34) This is a skin repair cream, packed with a blend of plant-based proteins that help strengthen the skin. It also has ingredients like vitamin K that is known to help with skin issues like scars, spider veins, dark spots, and even stretch marks!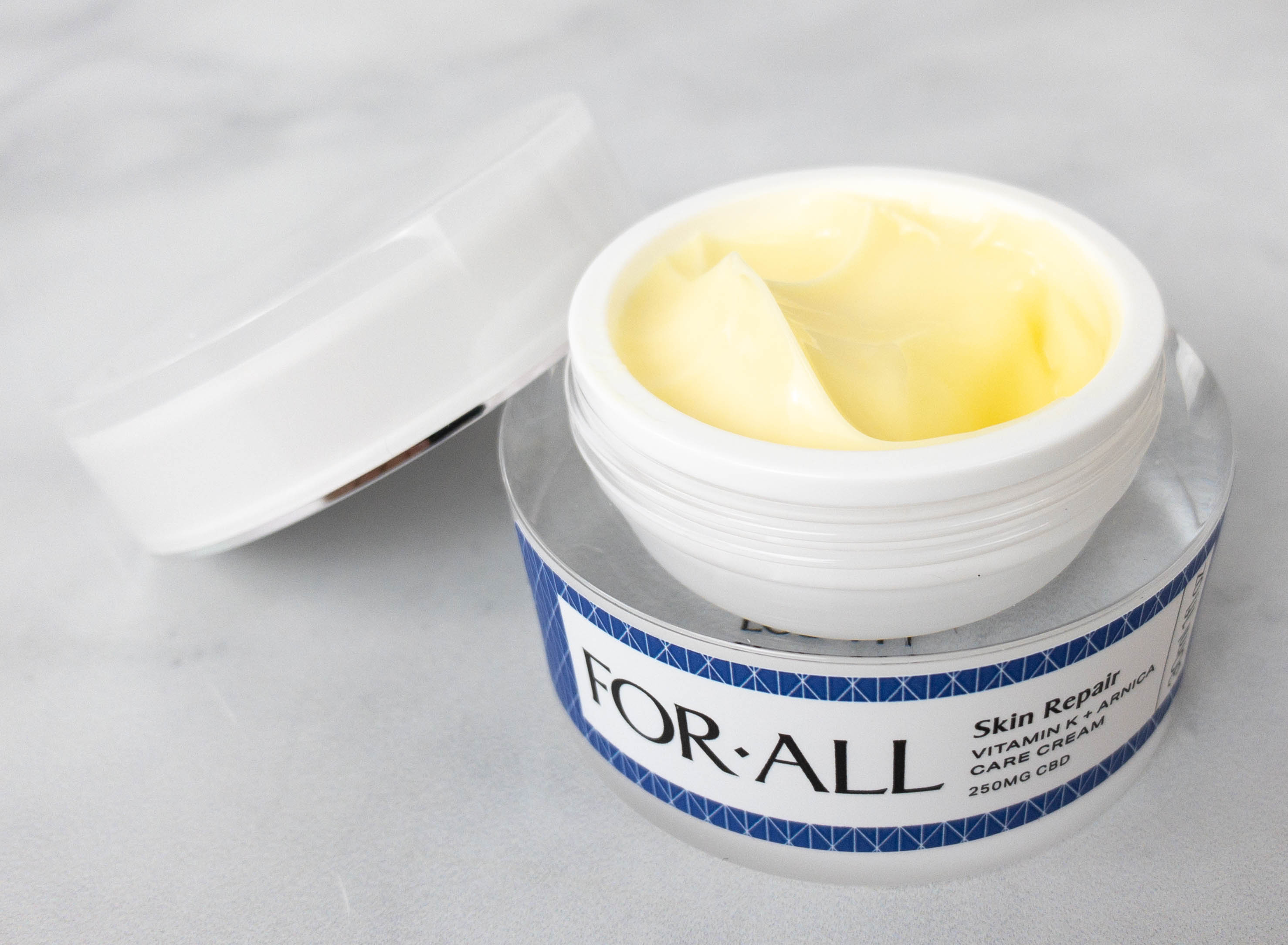 You can use this as a daily moisturizer or even as an under eye cream. I like that it came in this tub container so I can maximize everything up to the last drop!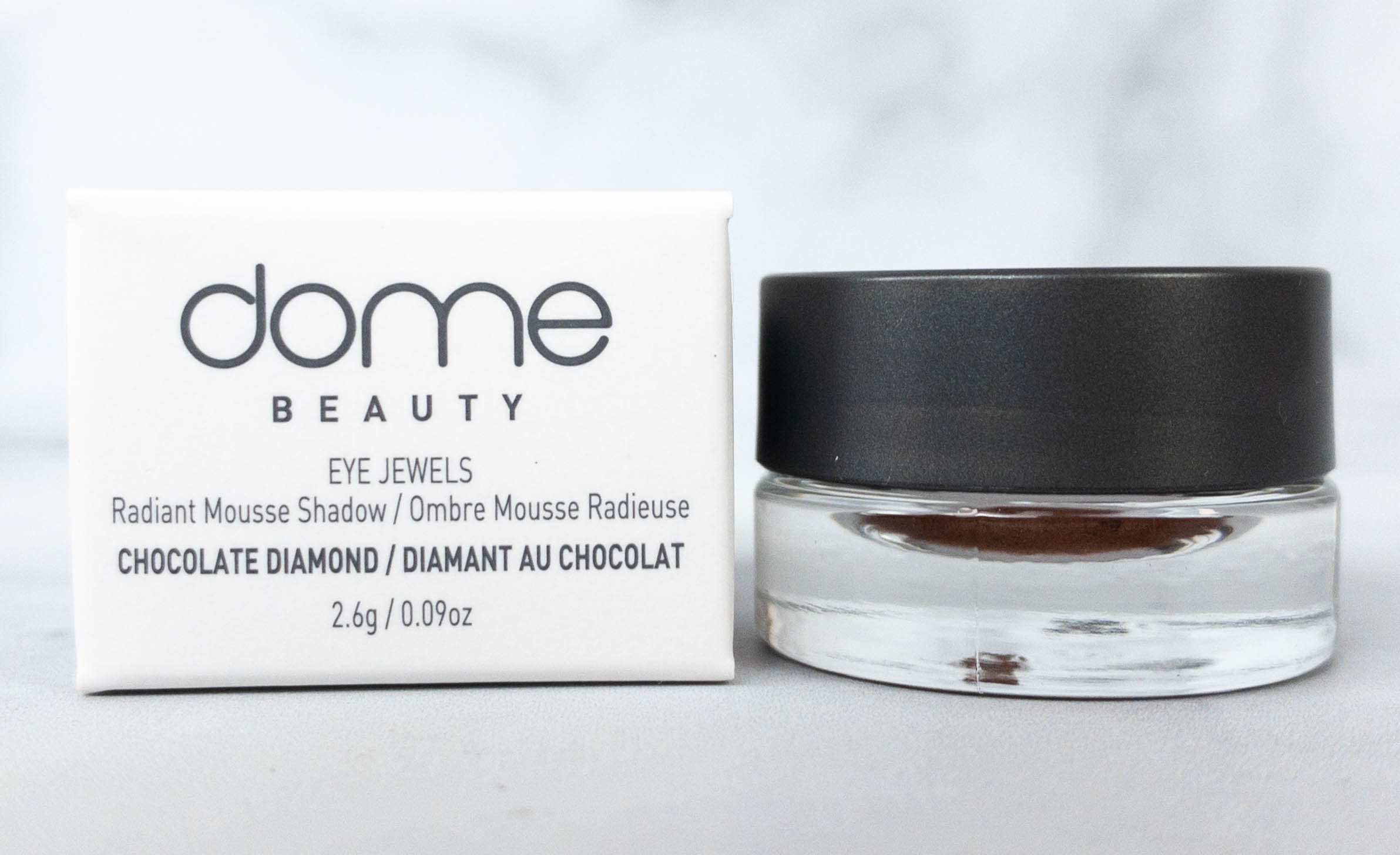 Dome Beauty Eye Jewels Chocolate Diamond ($12.50) To cap off the limited edition curation, here's an eyeshadow pot! I received it in Chocolate Diamond, which has a brown hue.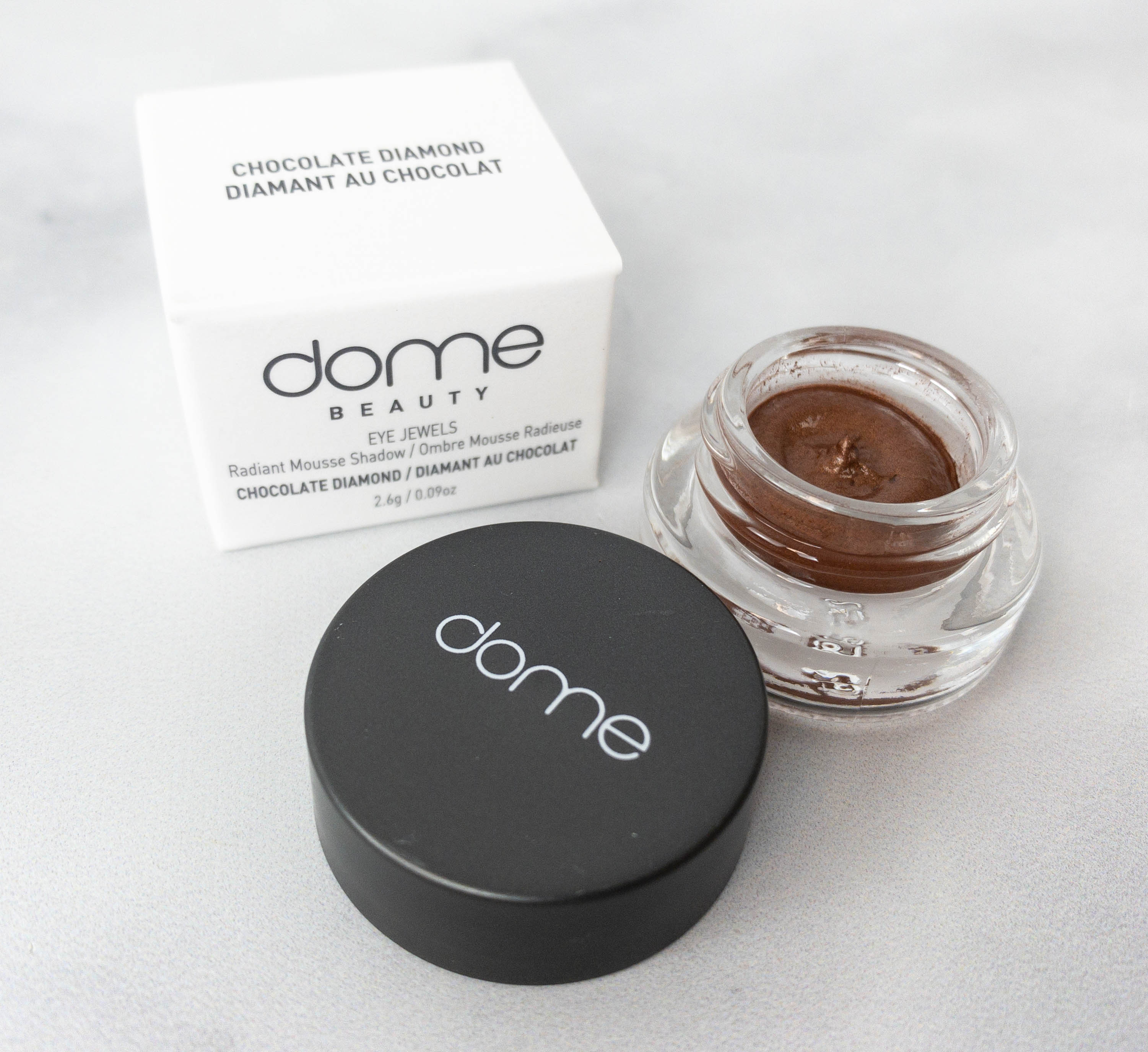 The formula is creamy and it glides on the skin smoothly. It's also well-pigmented, so make sure to use a small amount first and build it up from there. I like that although it has a cream-like consistency, it's still lightweight!
There's no better way to celebrate summer than a bag full of summer beauty essentials! This GLOSSYBOX Limited Edition Summer Bag met my expectations in terms of the quality and variety of beauty products. It includes a bunch of skin care items to keep my skin looking fresh and hydrated despite the hot weather, plus a hair spray that makes it easy to achieve beach waves. I also like the waterproof mascara and the eye shadow, which can be used together to create a stunning summer eye makeup look. Everything arrived in a lovely reusable makeup bag, which just looks so charming in pink. It's perfect to bring when traveling. The total retail value of this Limited Edition GLOSSYBOX is $123.99, which is lower than the promised retail value. Still, this is a good buy if you're in need of new skincare items and other beauty items picked especially for the season!
What do you think of this Limited Edition GLOSSYBOX?