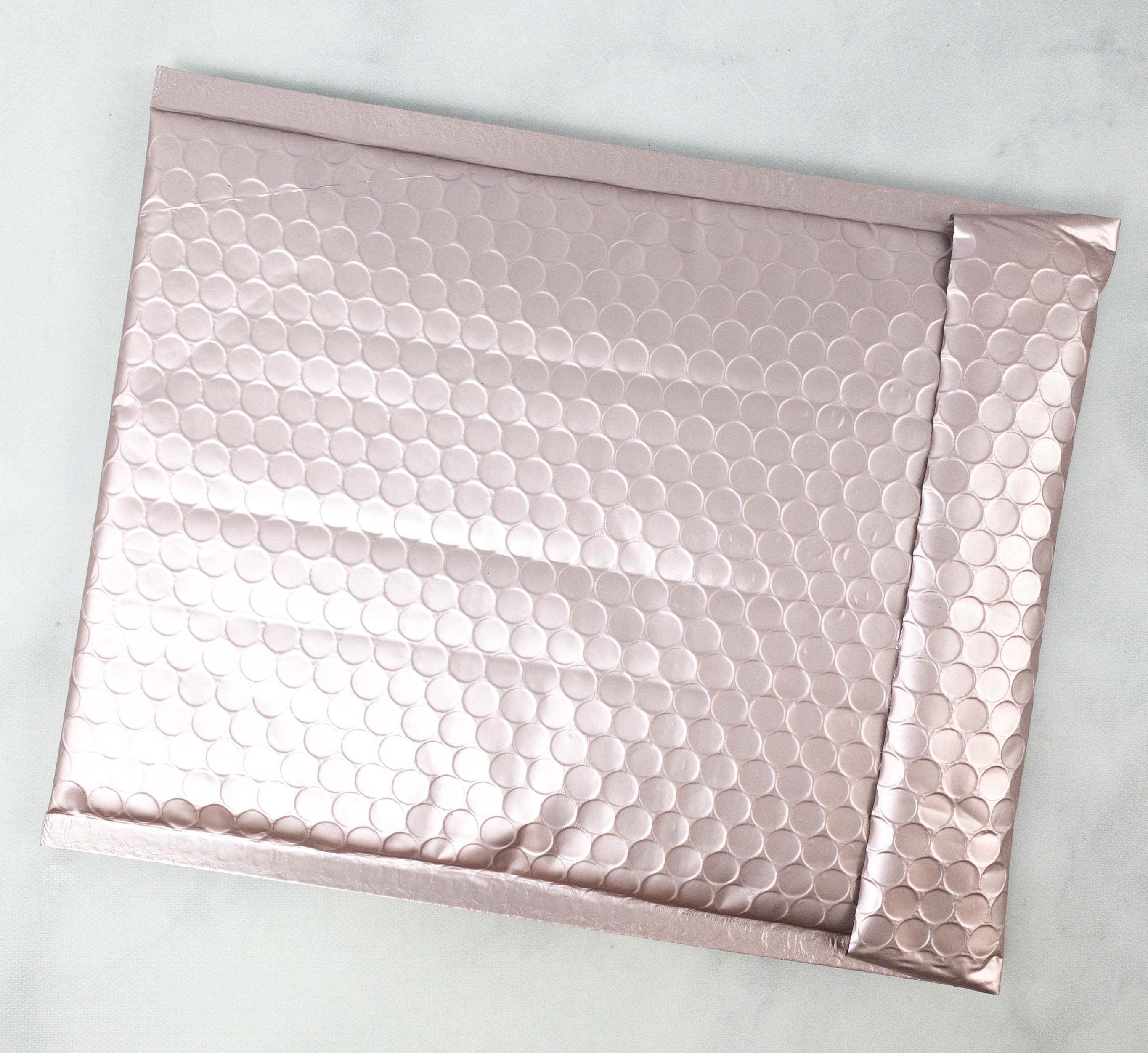 Glamour Jewelry Box is a monthly jewelry subscription. Each box includes 3 trendy boutique pieces, which may include necklaces, rings, bracelets, or earrings. The best thing is that they're all for you to keep! Boxes start at $34, with a promised retail value of $75+!
DEAL: Get 10% off your first box! Use coupon code CJ10.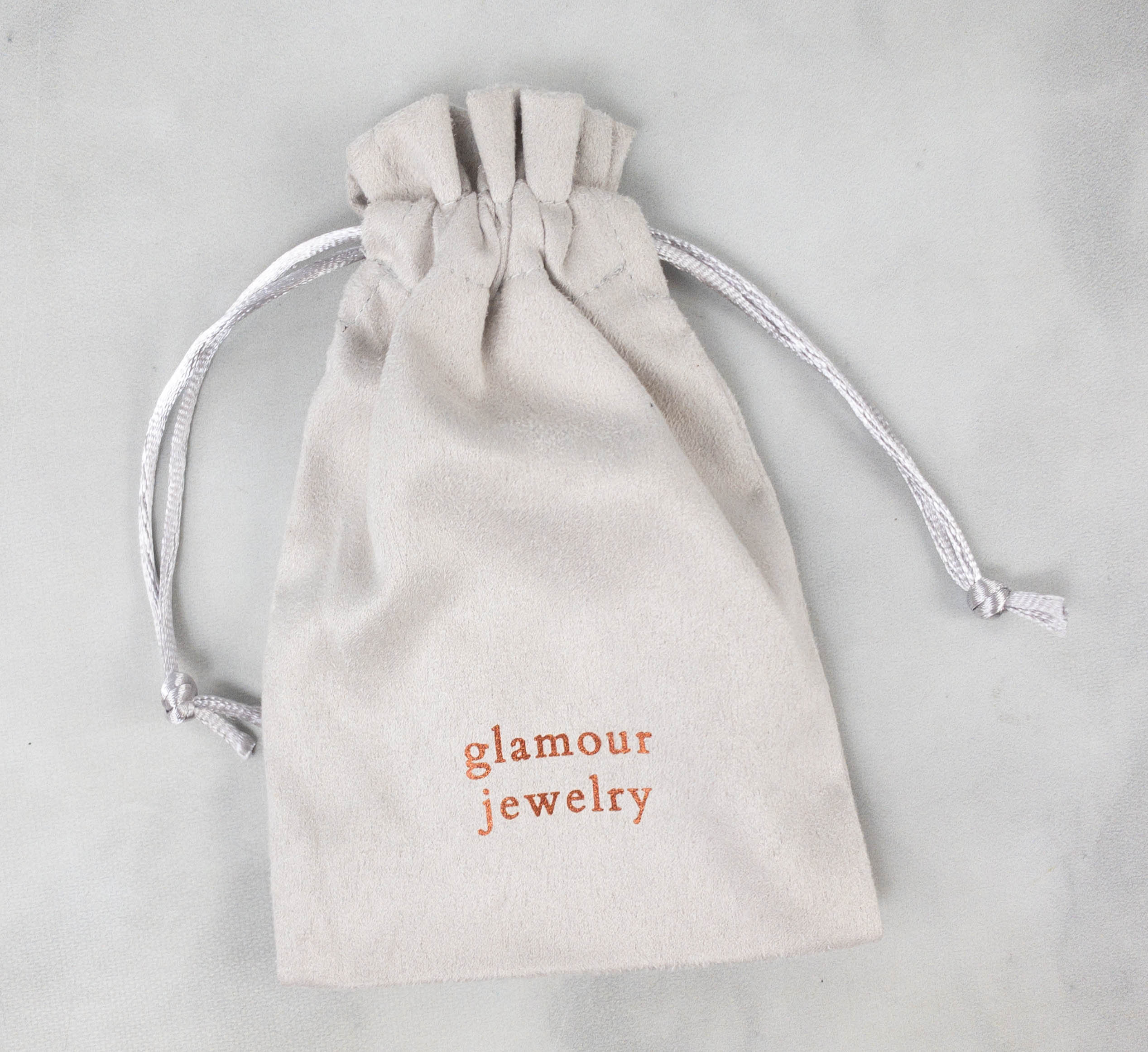 The items were packed in a drawstring pouch.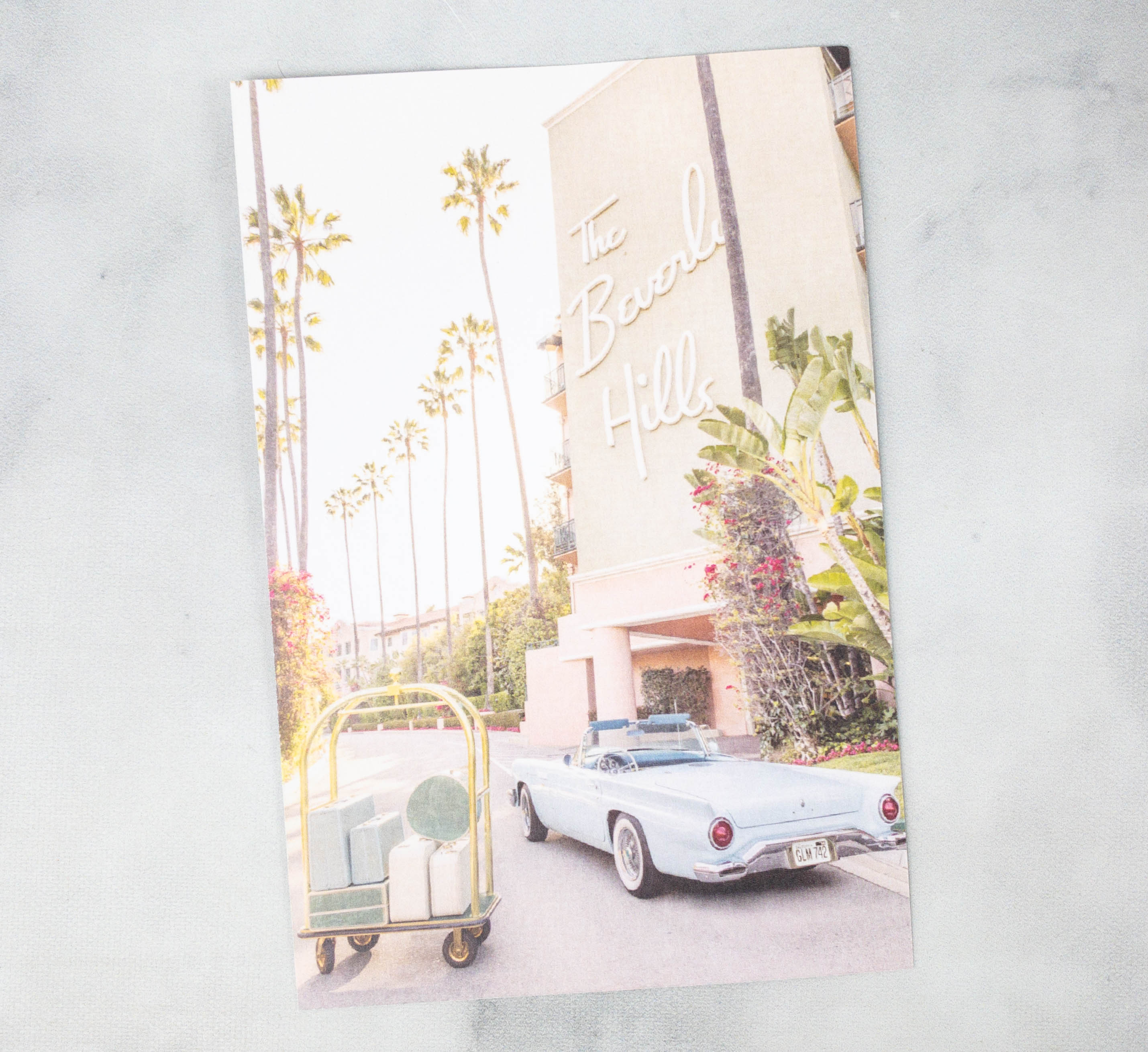 This month's theme is BEVERLY HILLS.
Introducing the Beverly Hills Collection, fun and classic jewelry pieces inspired by California vibes! These pieces are delicate and effortless, brightening up your month and transporting you to a dreamy Beverly Hills getaway. We can't wait for you to rock these pieces!
Everything I received this month!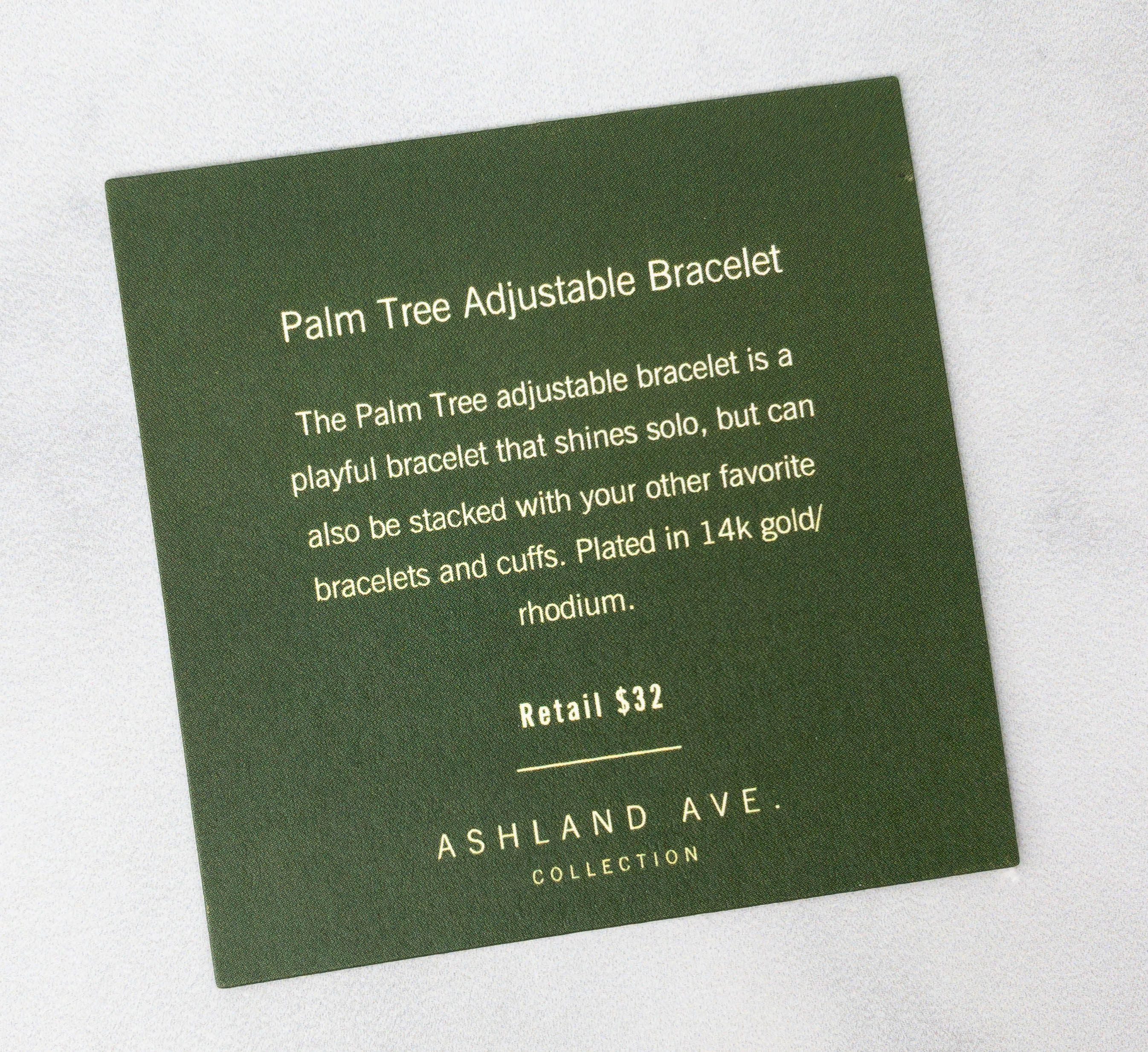 Palm Tree Adjustable Bracelet ($32)
The Palm Tree adjustable bracelet is a playful bracelet that shines solo, but can also be stacked with other favorite bracelet and cuffs. Plated in 14k gold/rhodium.
It's an elegant bracelet with a slider lock adjustable to your wrist size so you can customize how you want to wear it.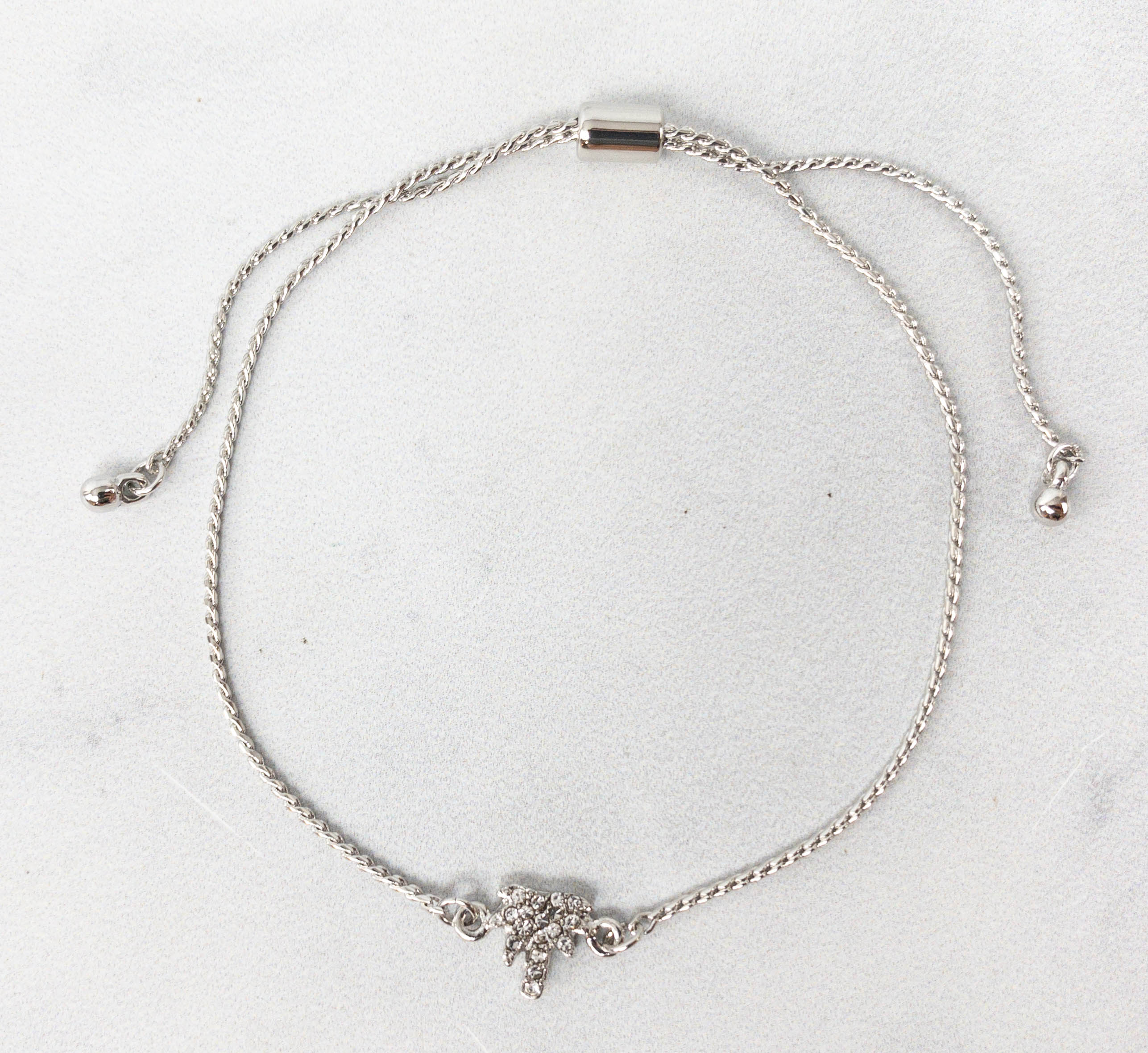 I like the simple but gorgeous details on this piece. It looks great when worn alone but it can also be stacked with other bracelets if you want to take things up a notch!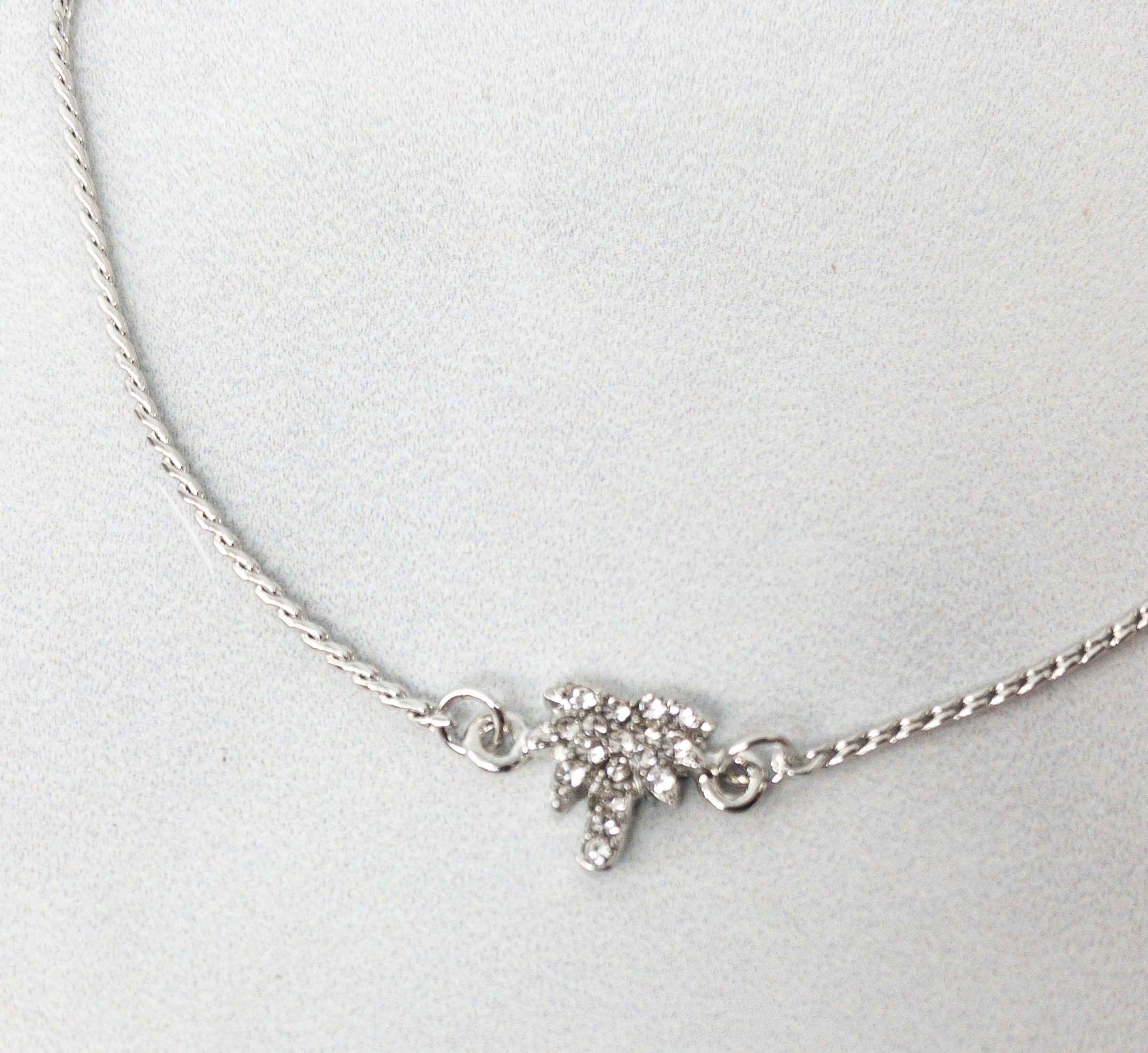 The charm is shaped like a palm tree. It also has gem stones all over, so it sparkles when it catches the light!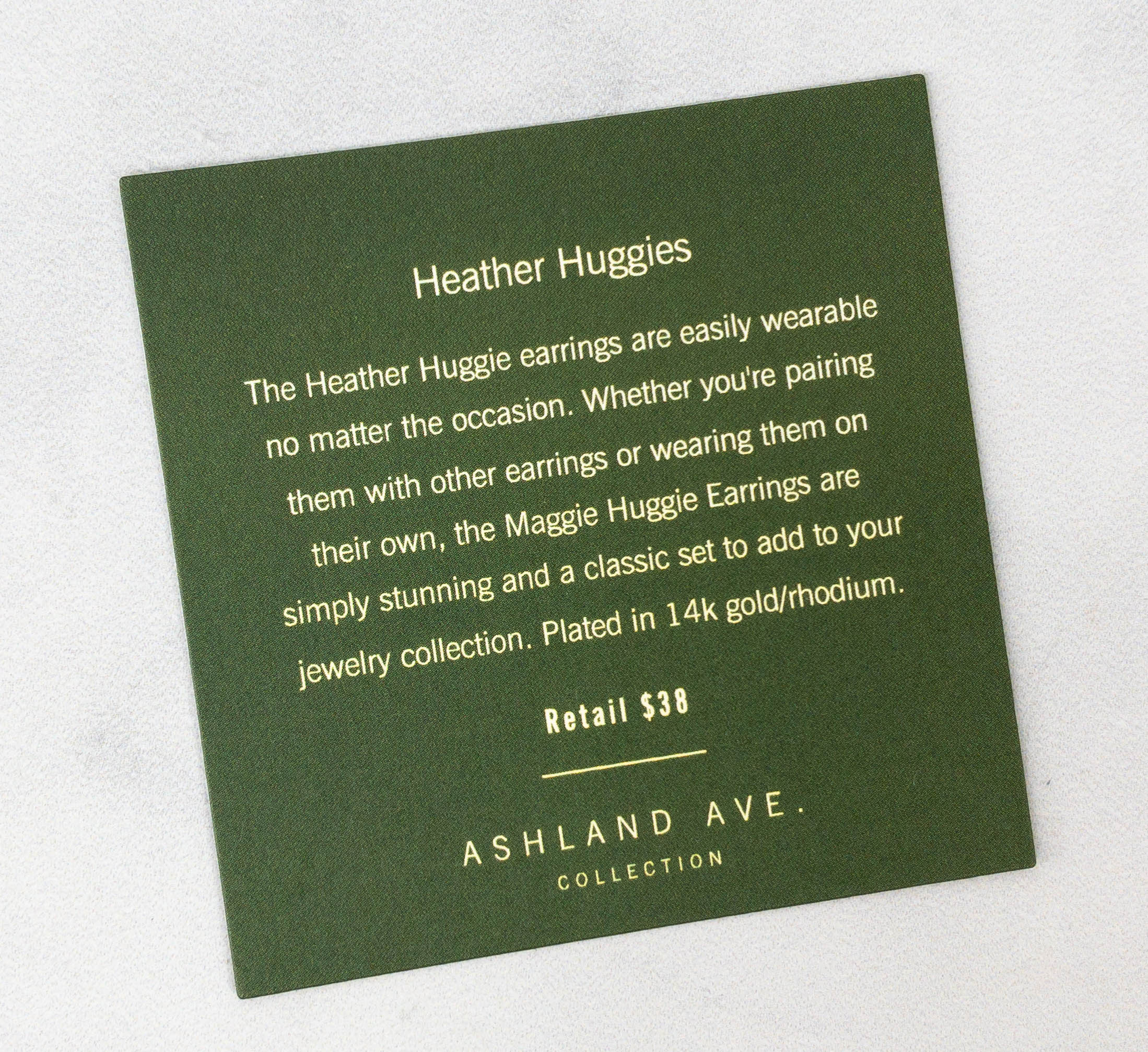 Heather Huggies ($38)
The Heather Huggies earrings are easily wearable no matter the occasion. Whether you're pairing them with other earrings or wearing them on their own, the Maggie Huggie Earrings are simply stunning and classic set to add to your jewelry collection. Plated 14k gold/rhodium.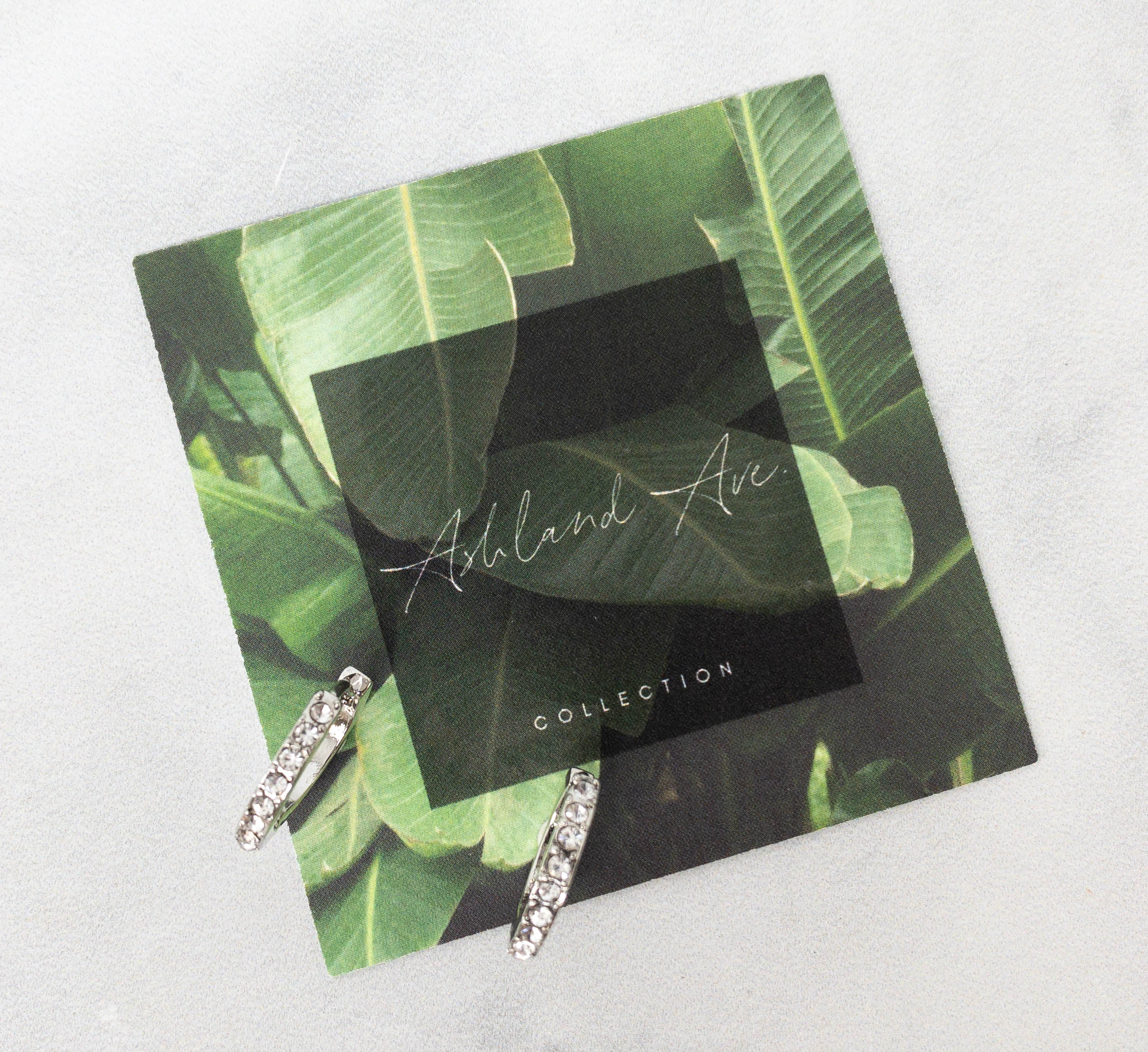 To pair with the bracelet, I also received a pair of gorgeous earrings!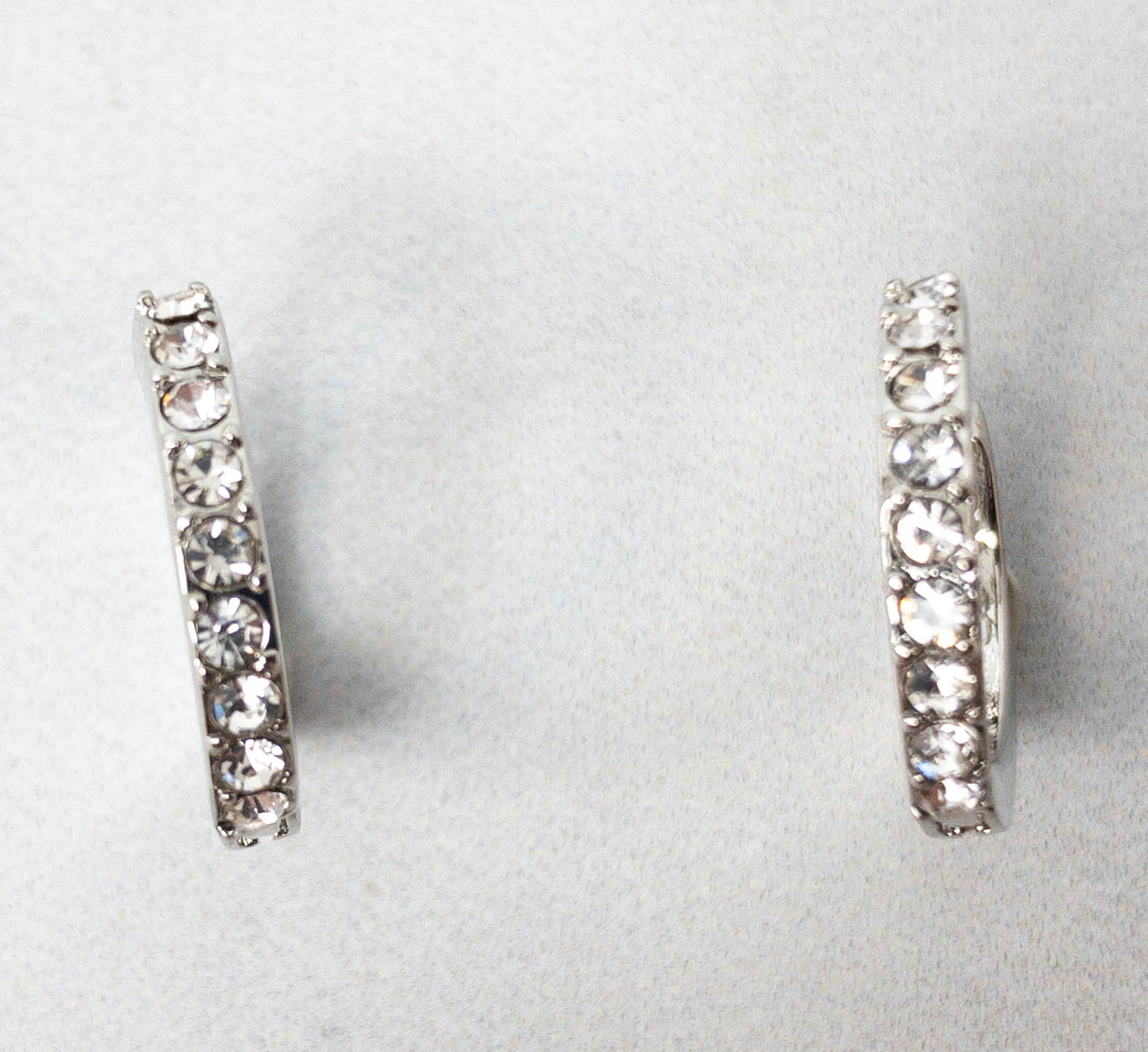 This set of hoop earrings has gems all over the band so it shines at any angle.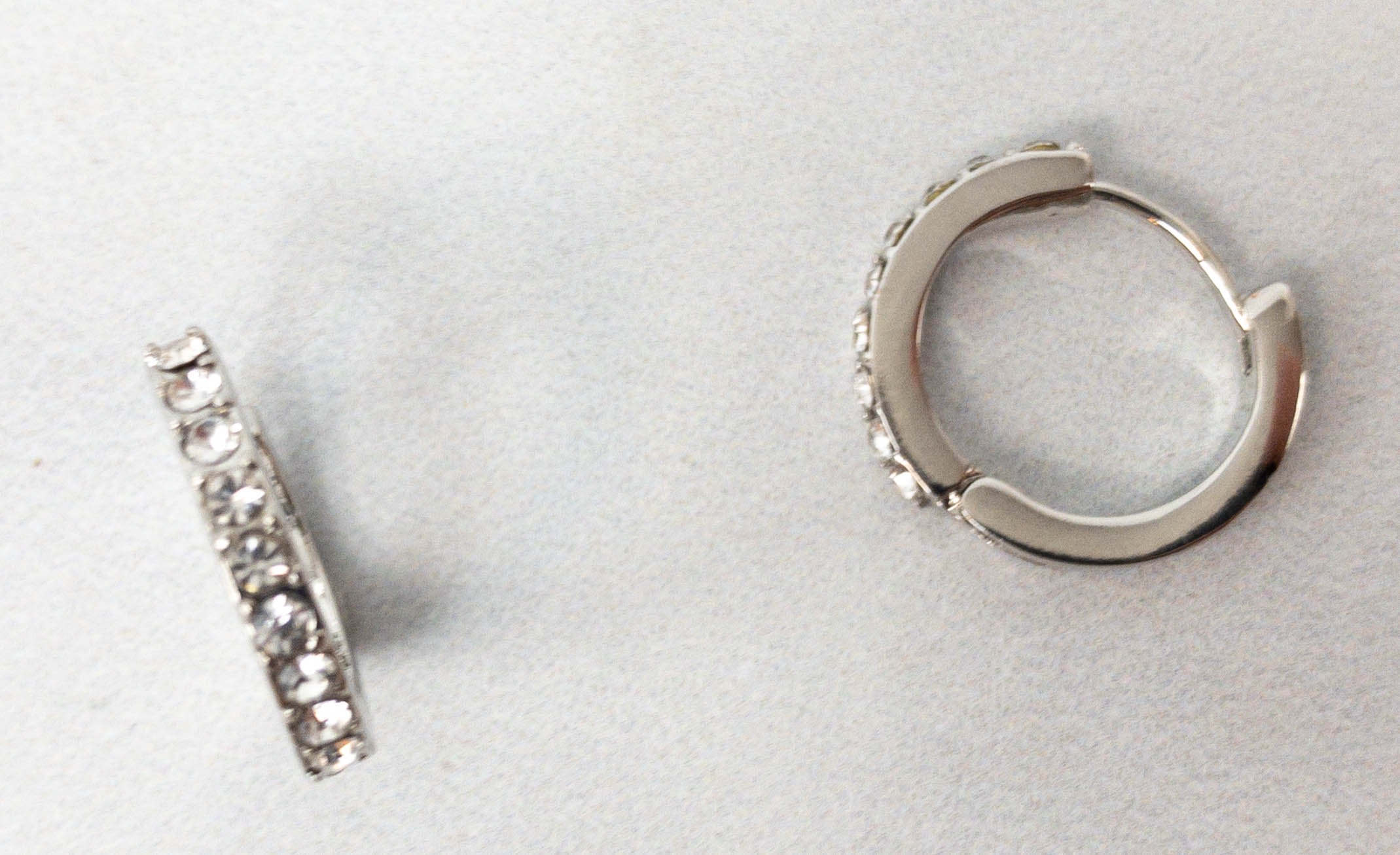 It's a classic piece that goes well with formal and semi-formal outfits, or even when you just need an extra touch of style on a casual day.
This month's Glamour Jewelry Box features dainty bracelet and a pair of lovely earrings, which are both in silver. They have a classic appeal and they are also pretty versatile! Whether worn together or paired with other accessories, they are a great way to add a touch of California vibe to your outfit. If you want to get new boutique jewelry every month, this subscription makes it easy for you because they send the pieces straight to your door. It's also cheaper than buying the accessories in retail plus you get to keep everything!
Have you tried Glamour Jewelry Box yet? What do you think of this month's box?
Visit Glamour Jewelry Box to subscribe or find out more!