Gacha 
Gacha 
Crate
is 
a 
one-of-a-kind
monthly 
subscription 
box 
from 
Japan 
Crate 
that 
shines 
a 
spotlight 
on 
Japan's 
gachapon 
craze. 
Each 
box 
includes 
6 
hand-picked 
capsules 
with 
useful 
accessories, 
your 
favorite 
characters 
and 
a 
lot 
more. 
Boxes 
begin 
at 
$38.95 
and shipping is 
free 
of 
charge.
DEAL: Use coupon code HELLO to get $3 off your first box.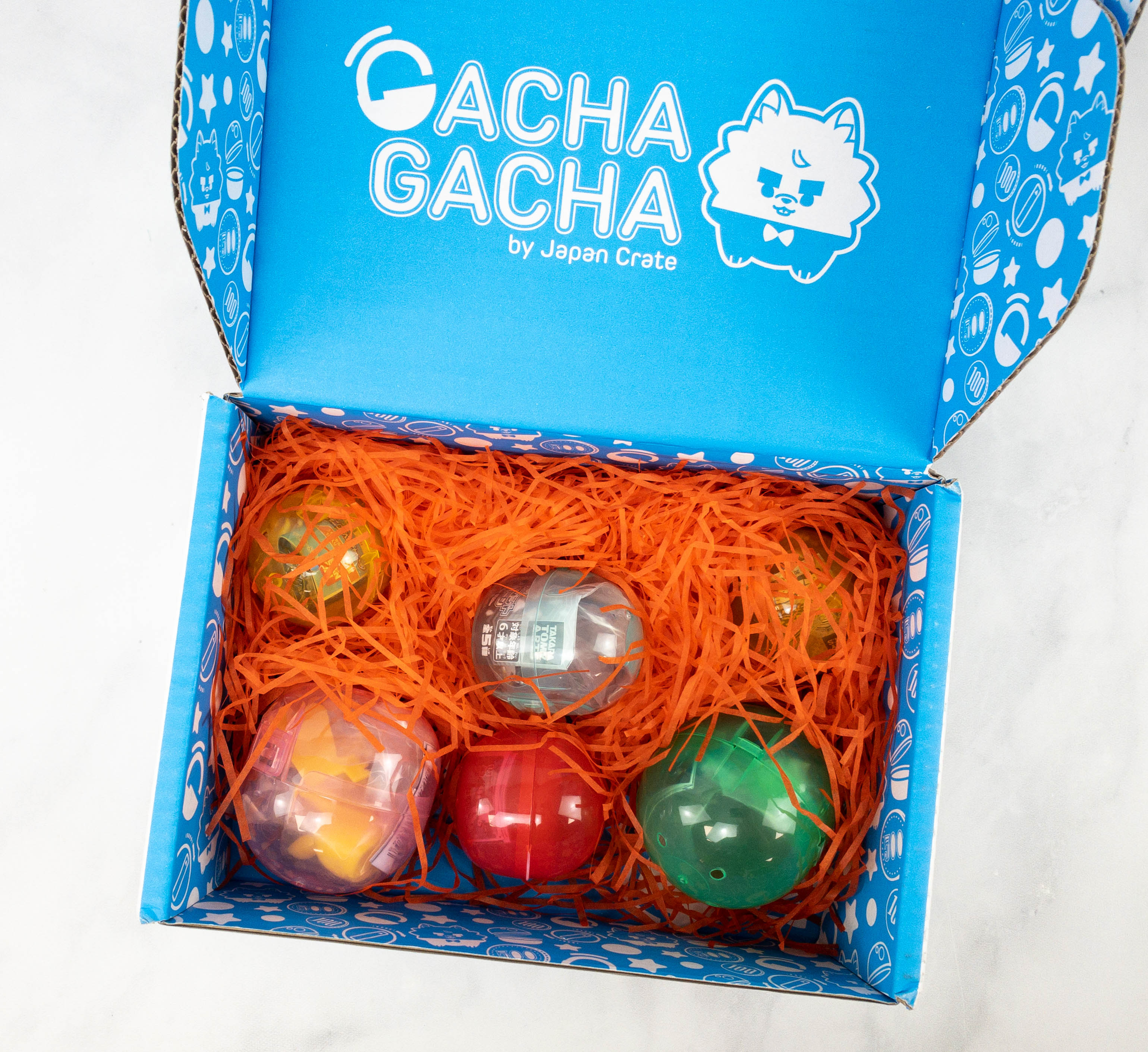 It's like a nest containing six gachapon capsules sitting comfortably in orange fillers.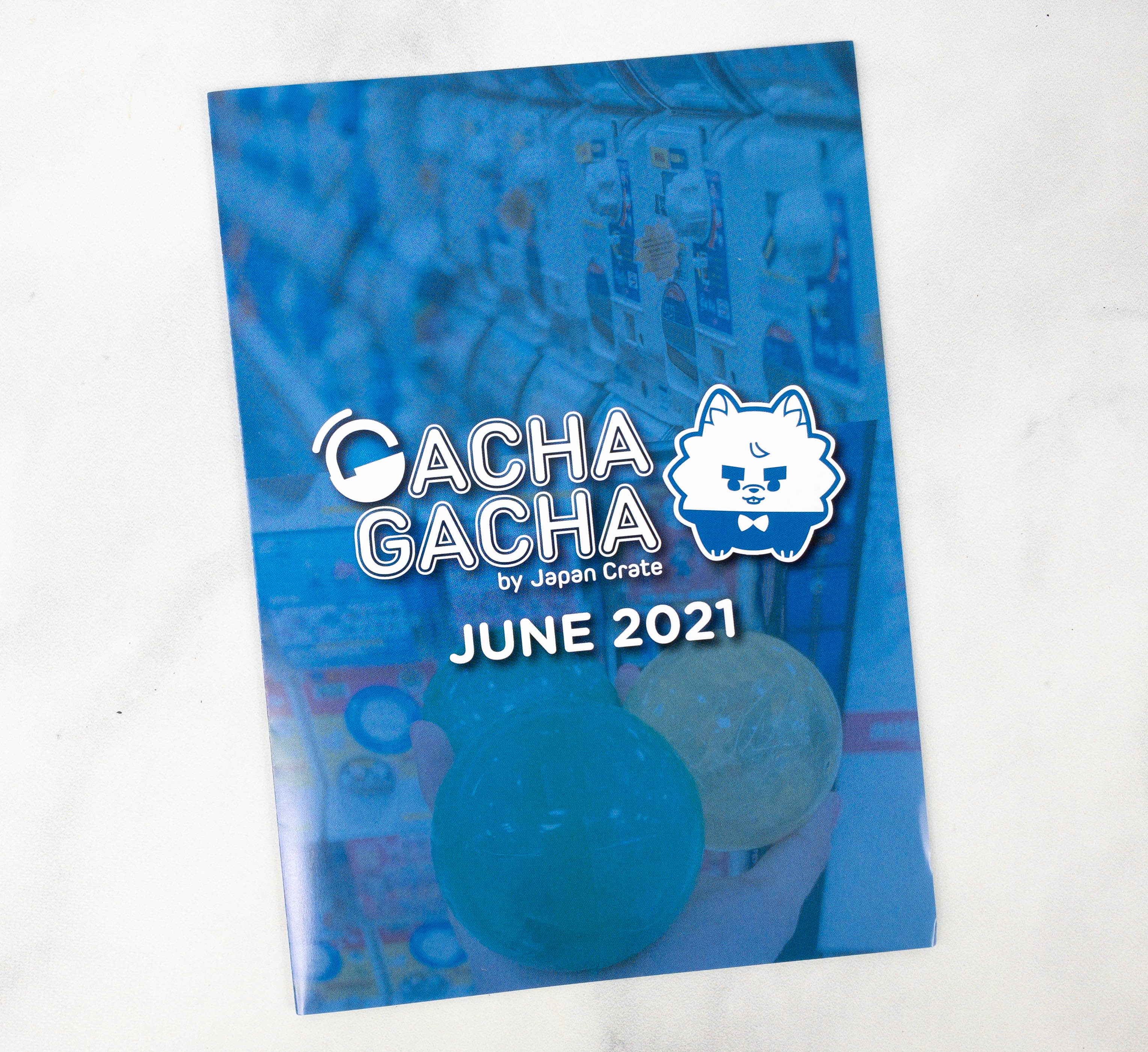 Every box includes a monthly Gacha Gacha magazine!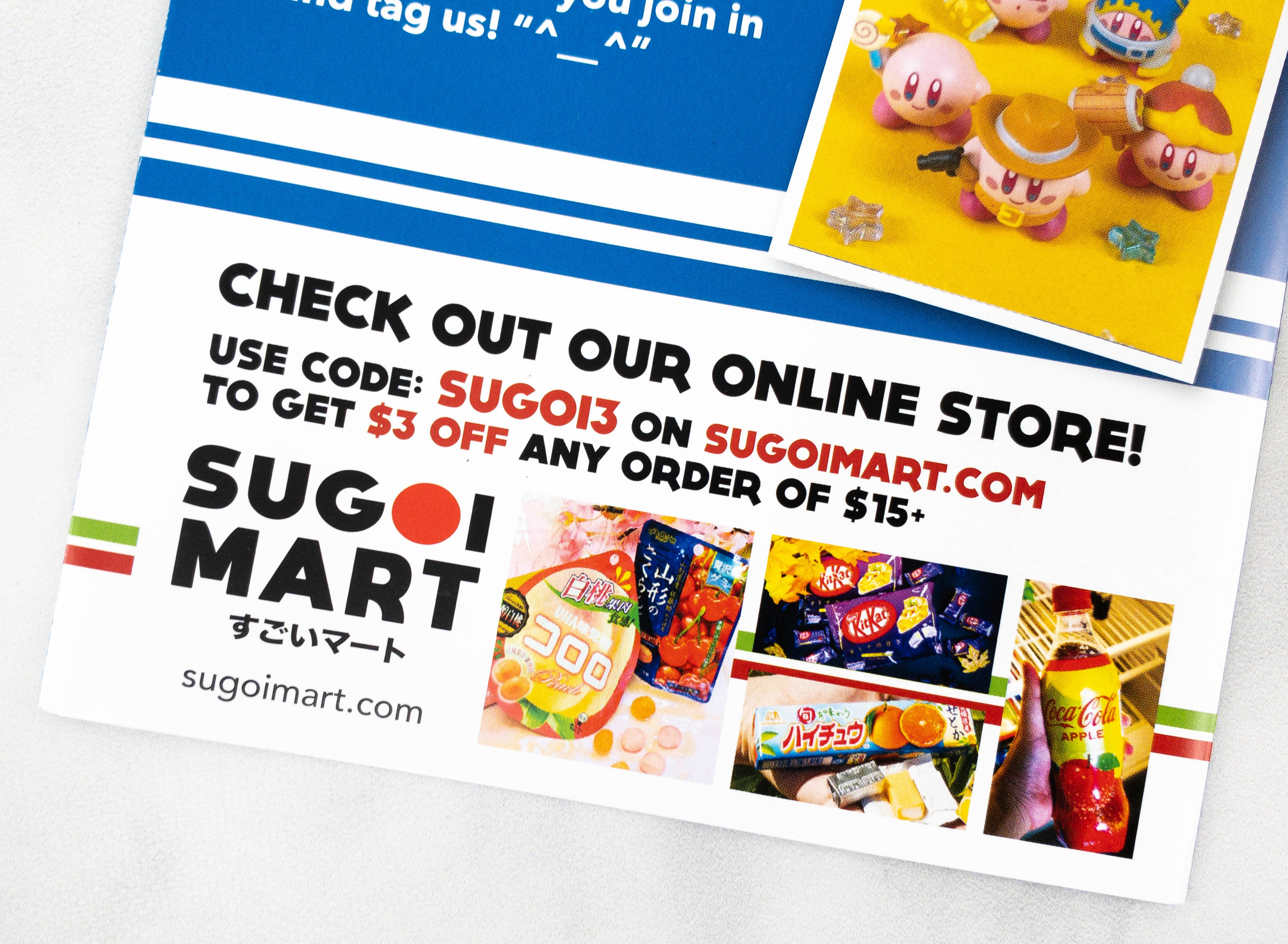 On this part of the magazine is an ad about Sugoi Mart!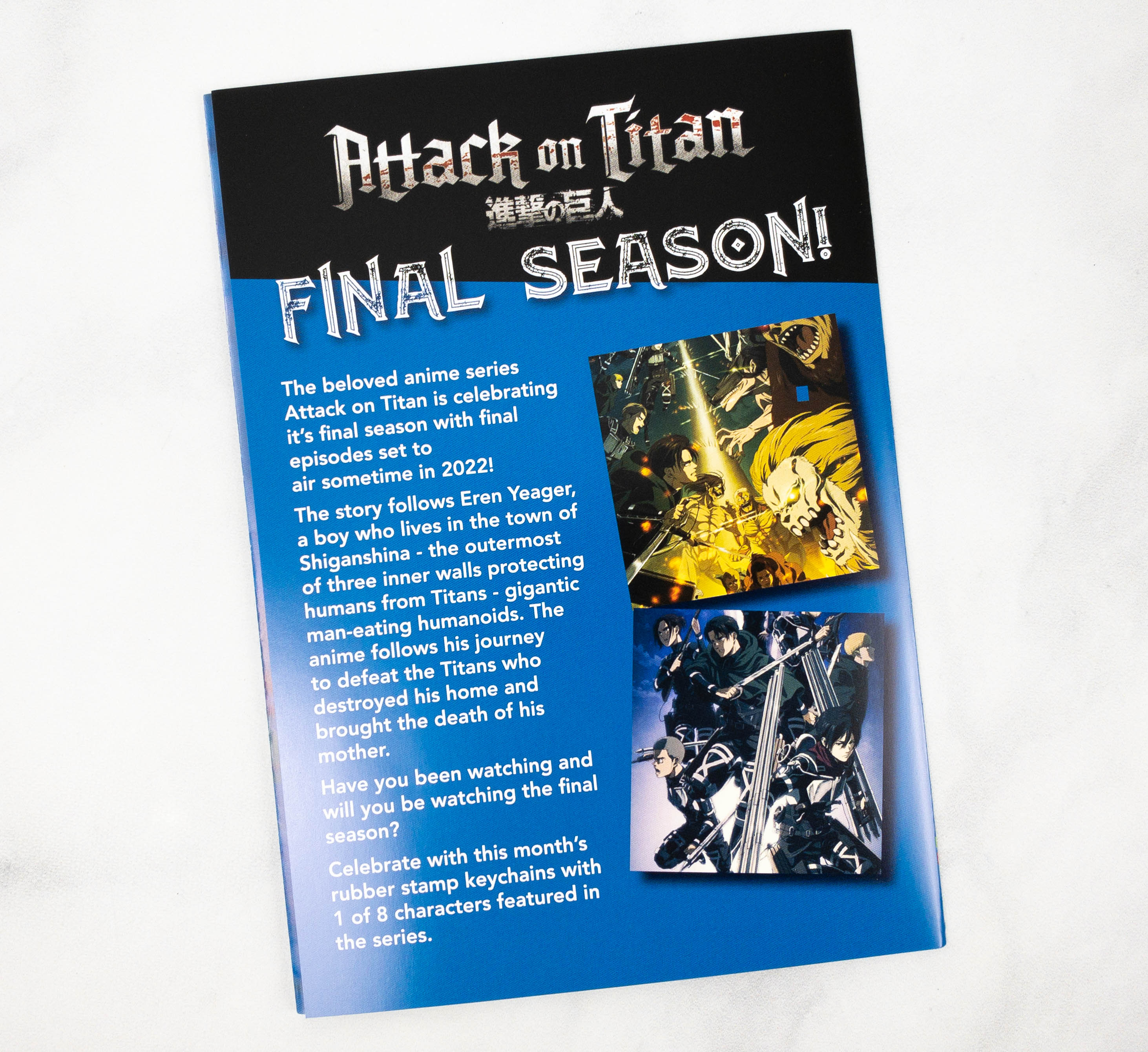 This card has a short feature about the final season of Attack on Titan!
Of course, there's also a complete list of gachapons, together with some information about each of them.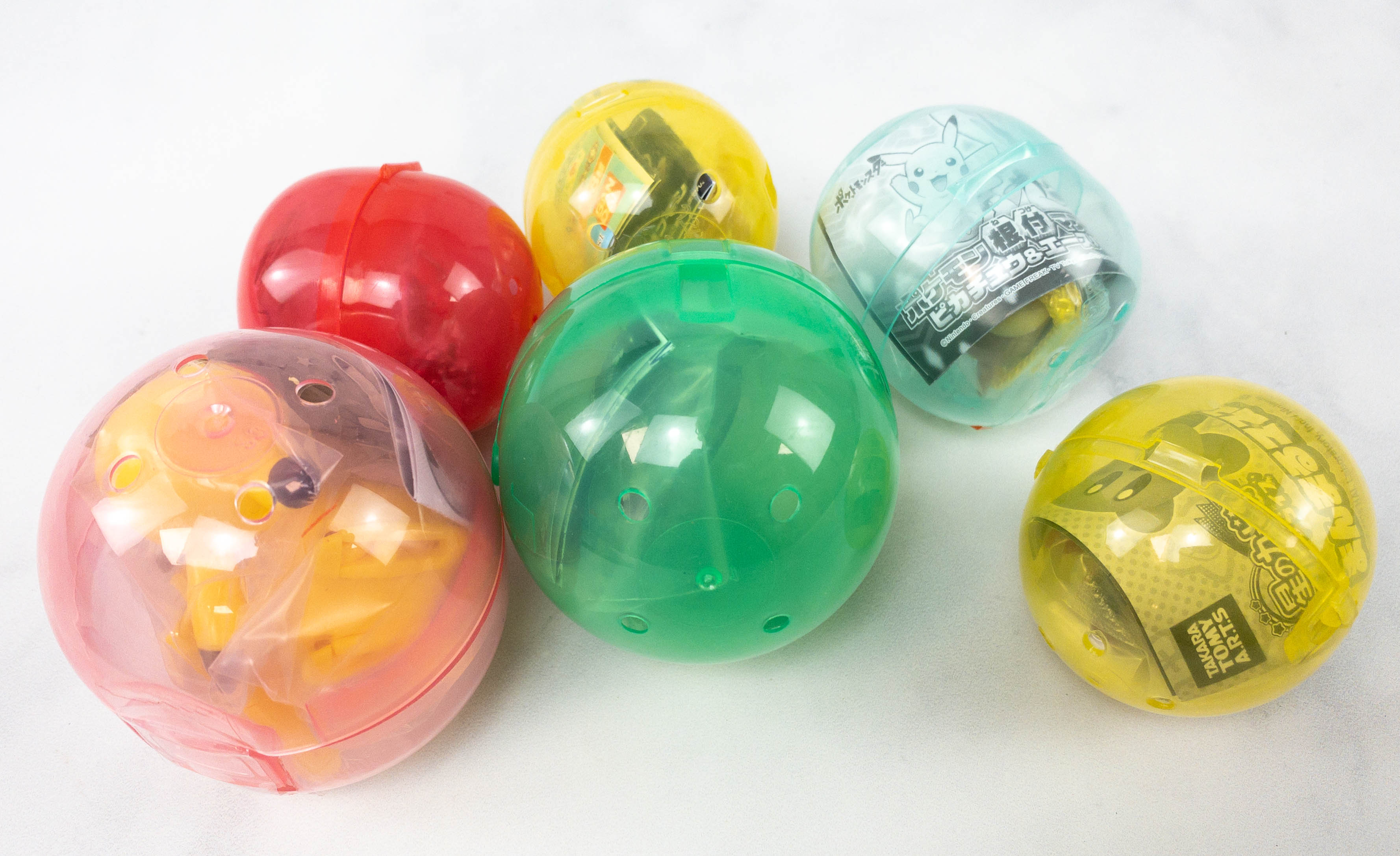 The gachapon capsules came in a variety of colors. Its concept is similar to surprise eggs and blind bags.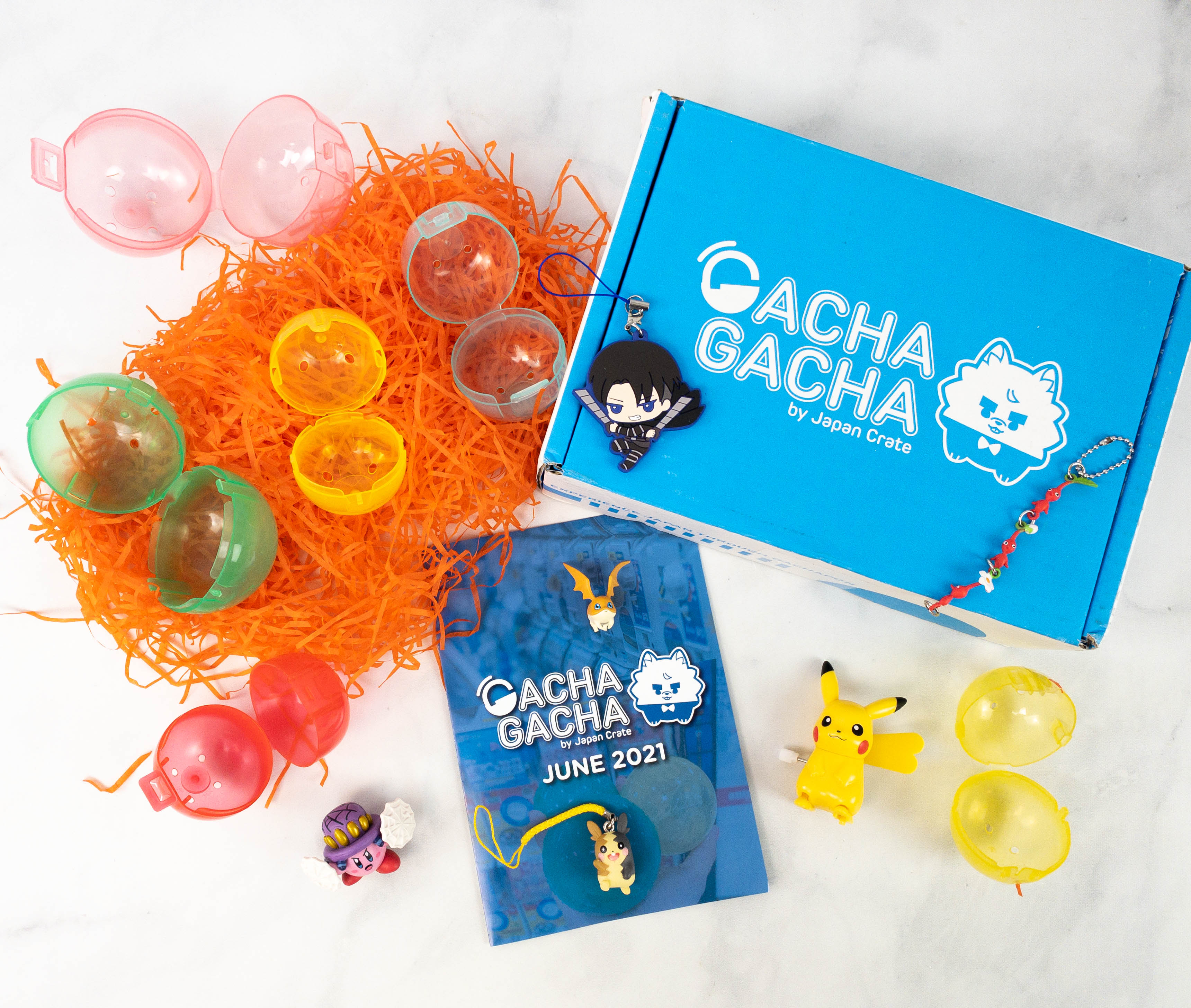 Everything in my June 2021 box!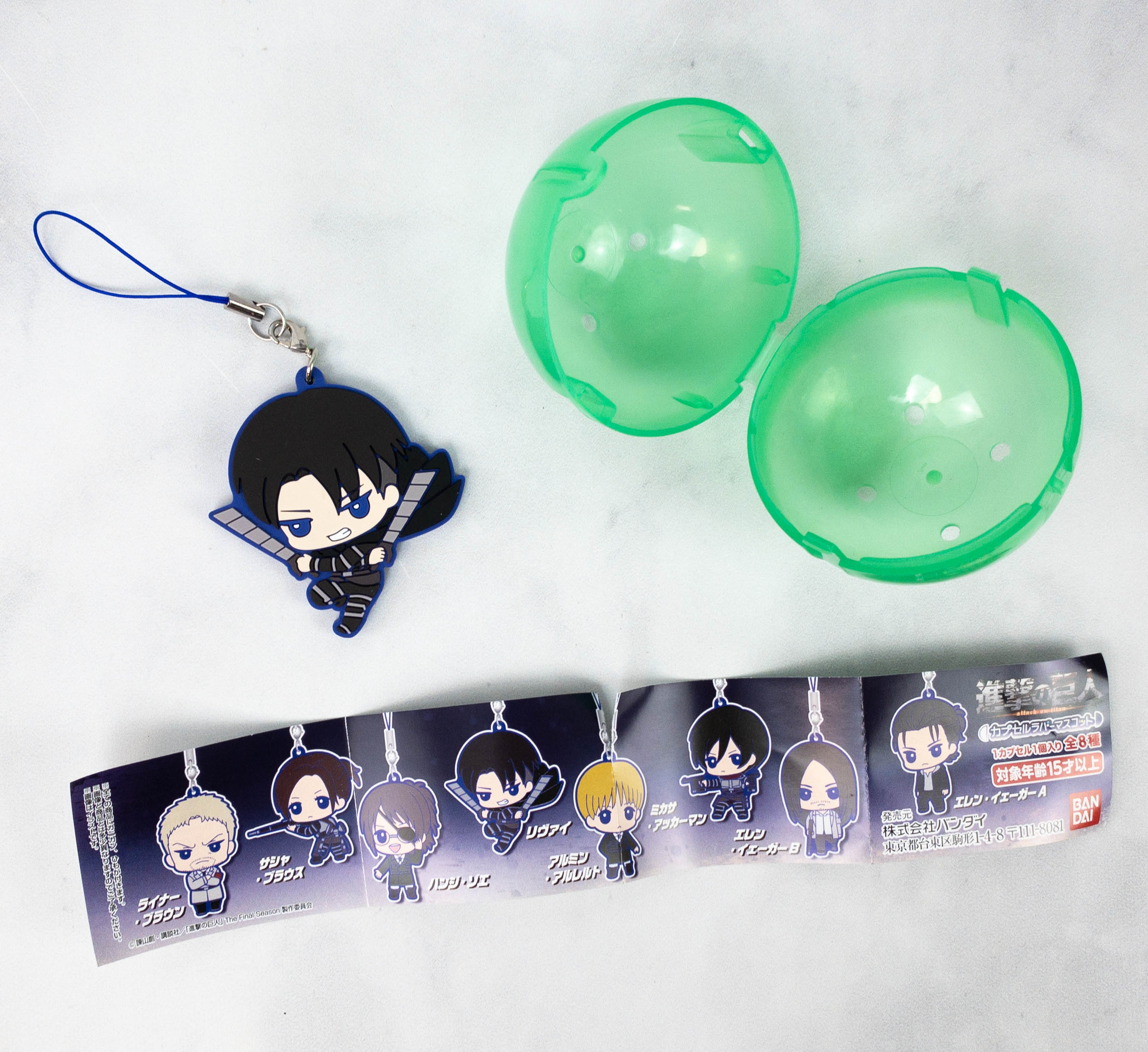 Attack on Titan Stamp Keychain. Subscribers will get 1 out of 8 Attack on Titan characters from this gachapon. I received Levi Ackerman, the tritagonist.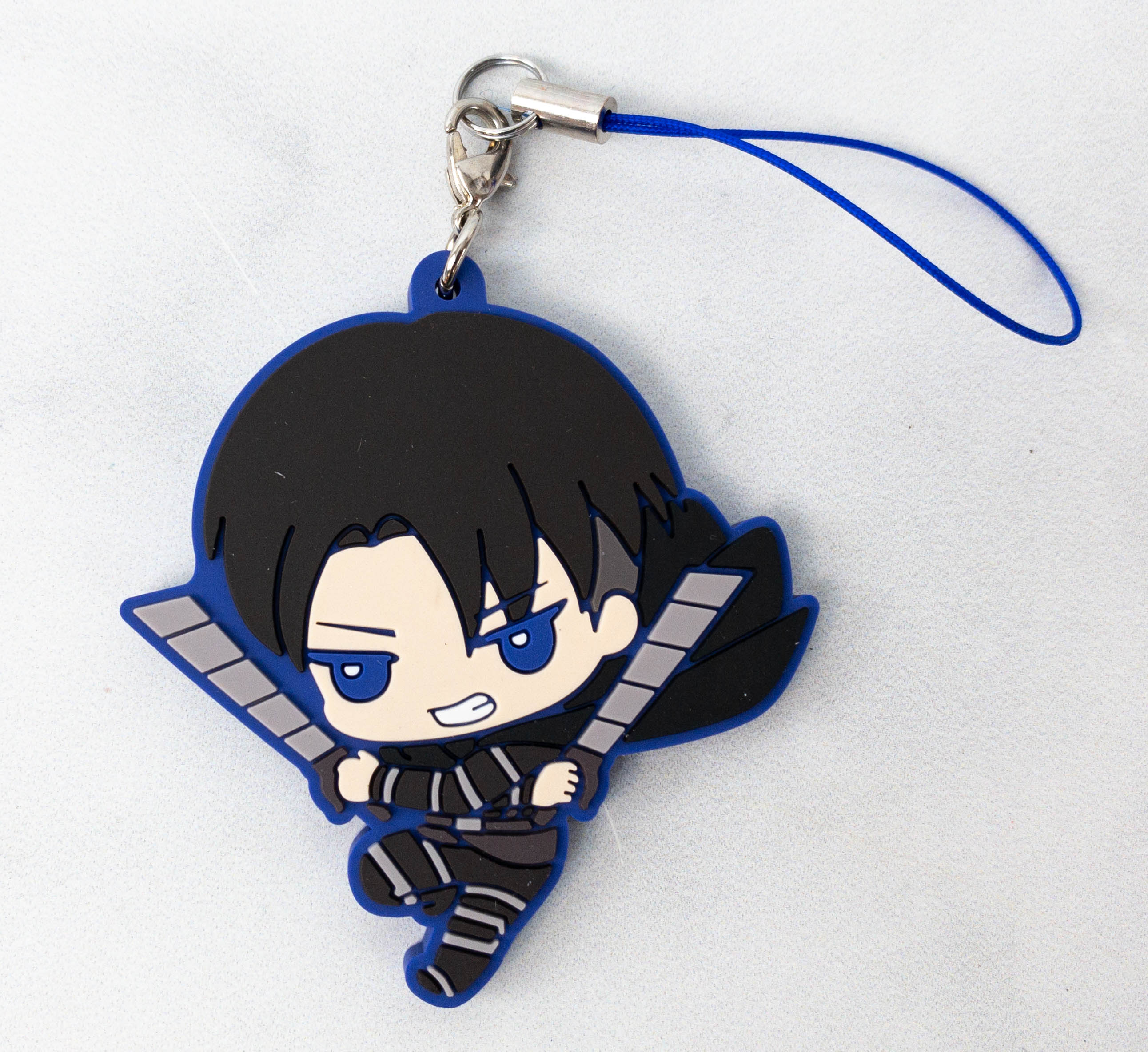 He is a former member of the Survey Corps and the leader of the Yeagerists. The character is also known as the inheritor of the War Hammer Titan in the series. The keychain features his chibi version, and it's cute!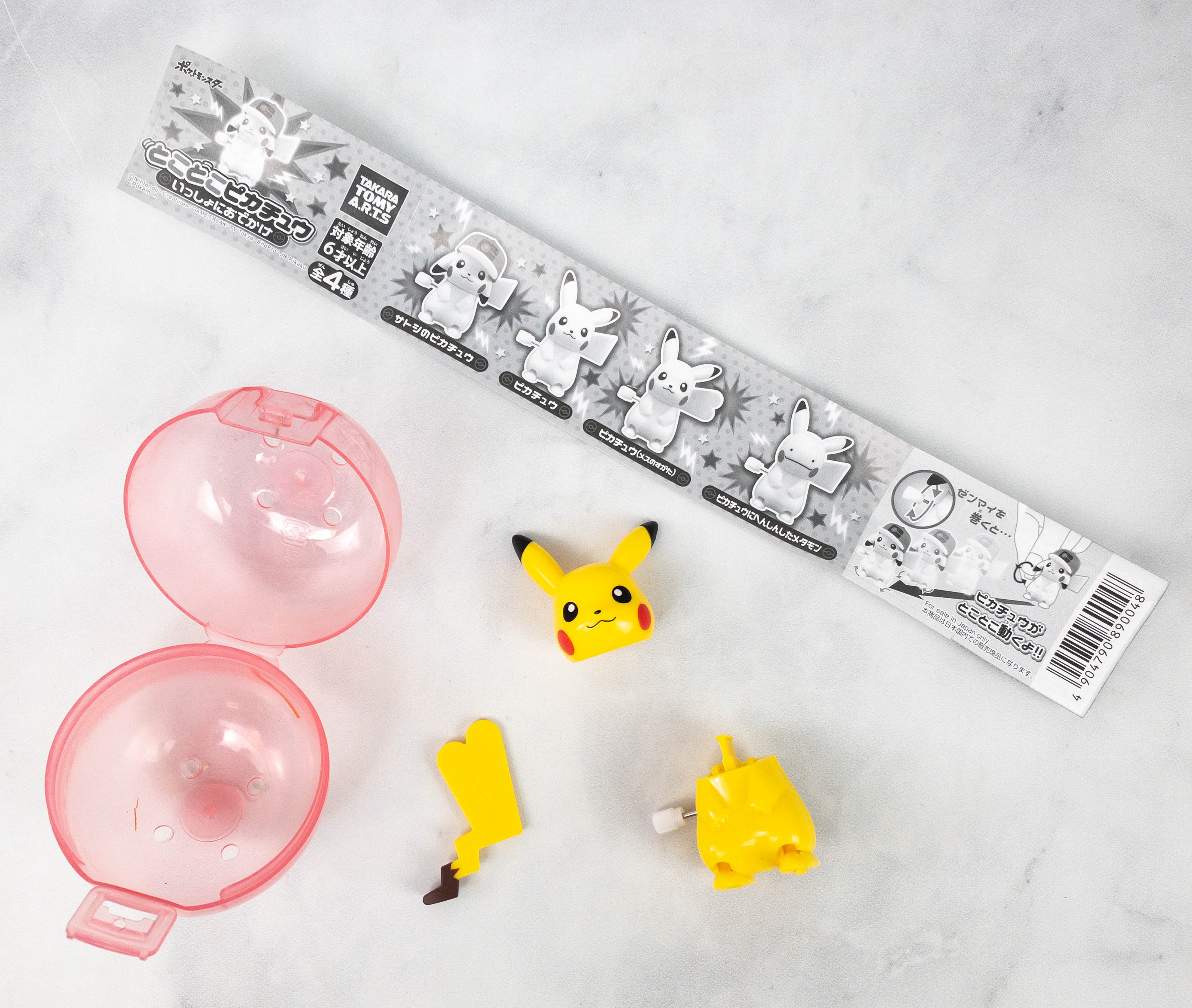 Wind Up Pikachu. For Pokemon fans, here's a gachapon featuring Pikachu! Subscribers will get 1 out of 4 designs.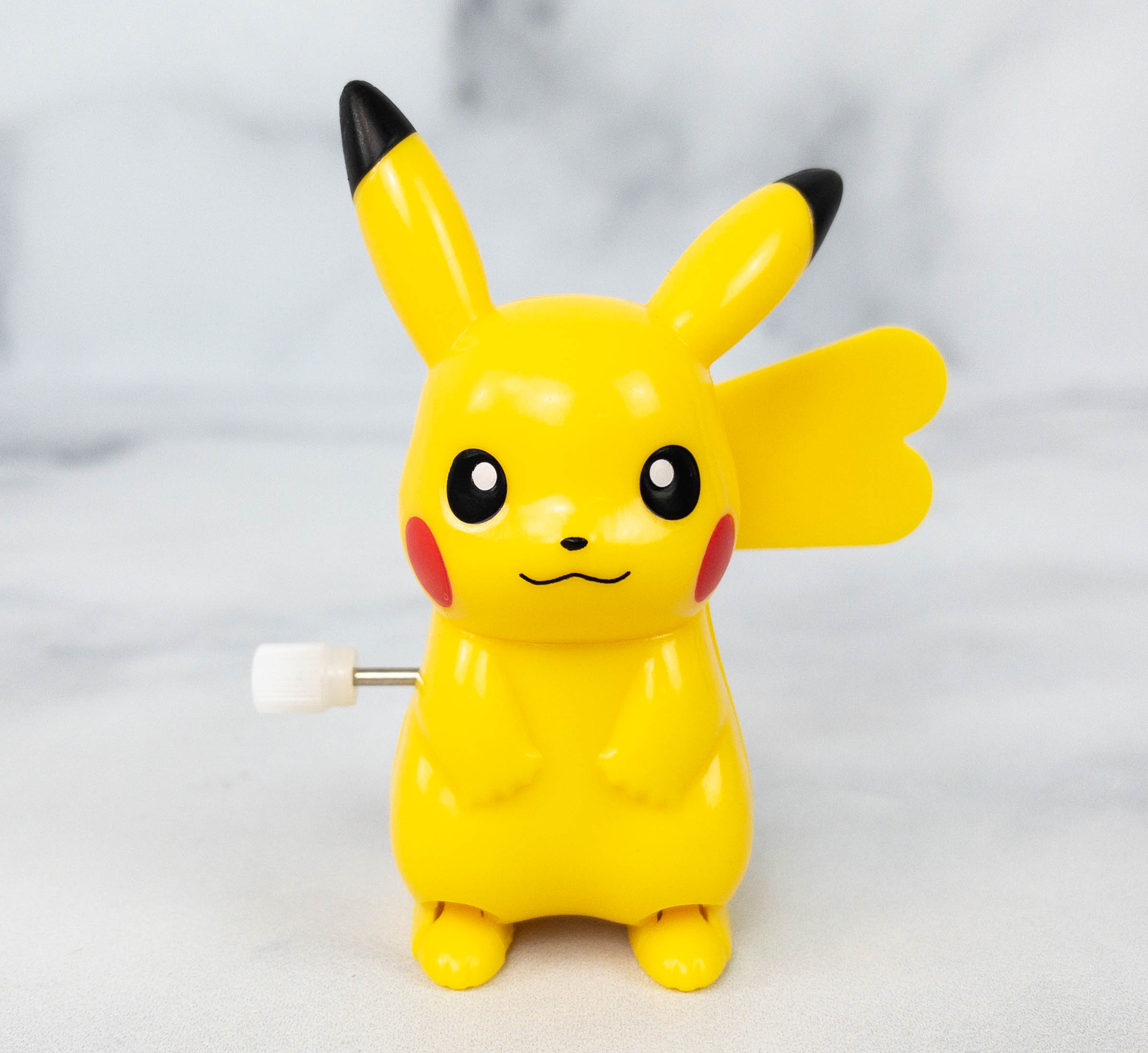 I received the female Pikachu version! It also moves, simply wind it up and watch as the figure walk!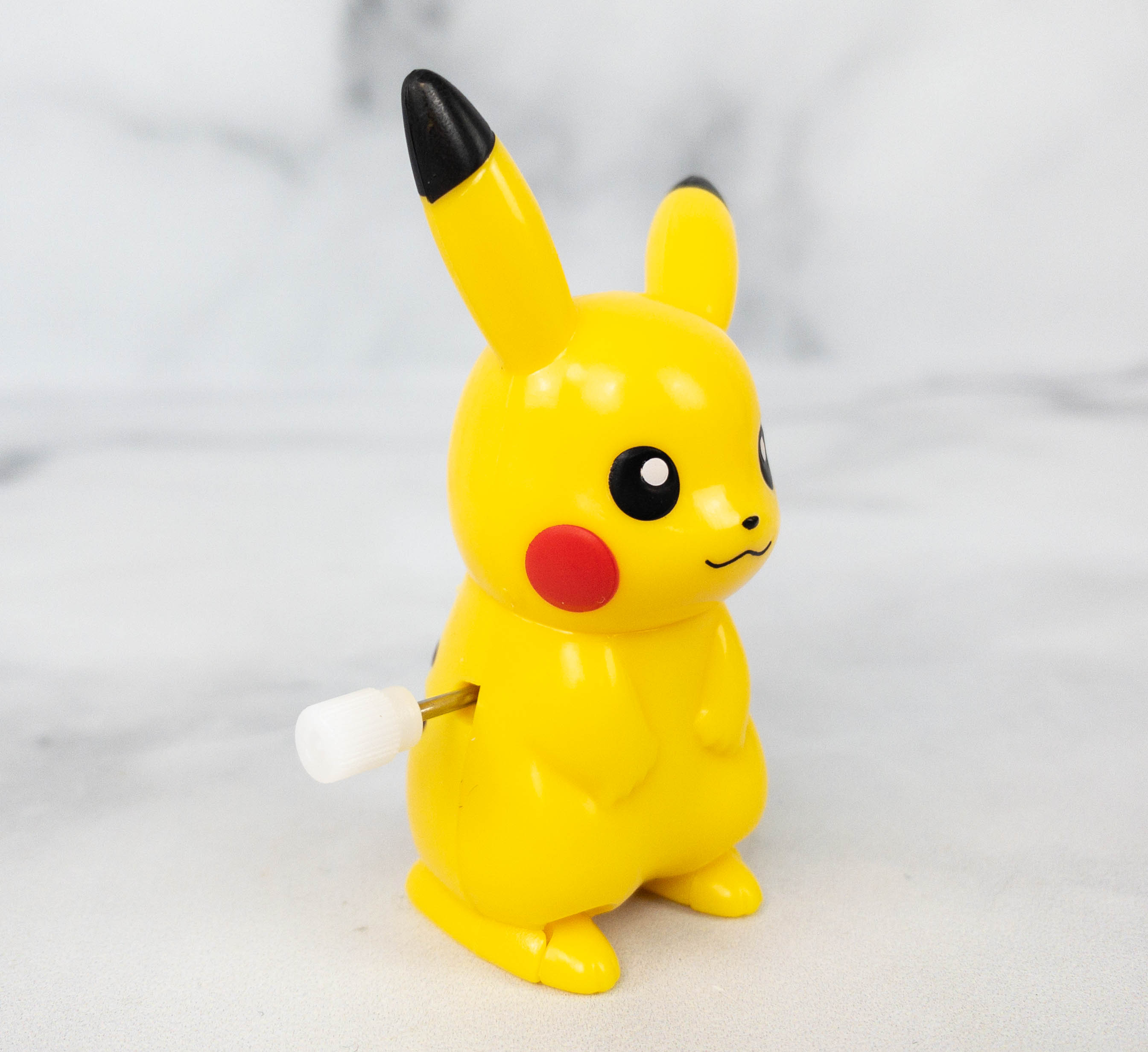 This walking Pikachu is definitely an amazing collectible!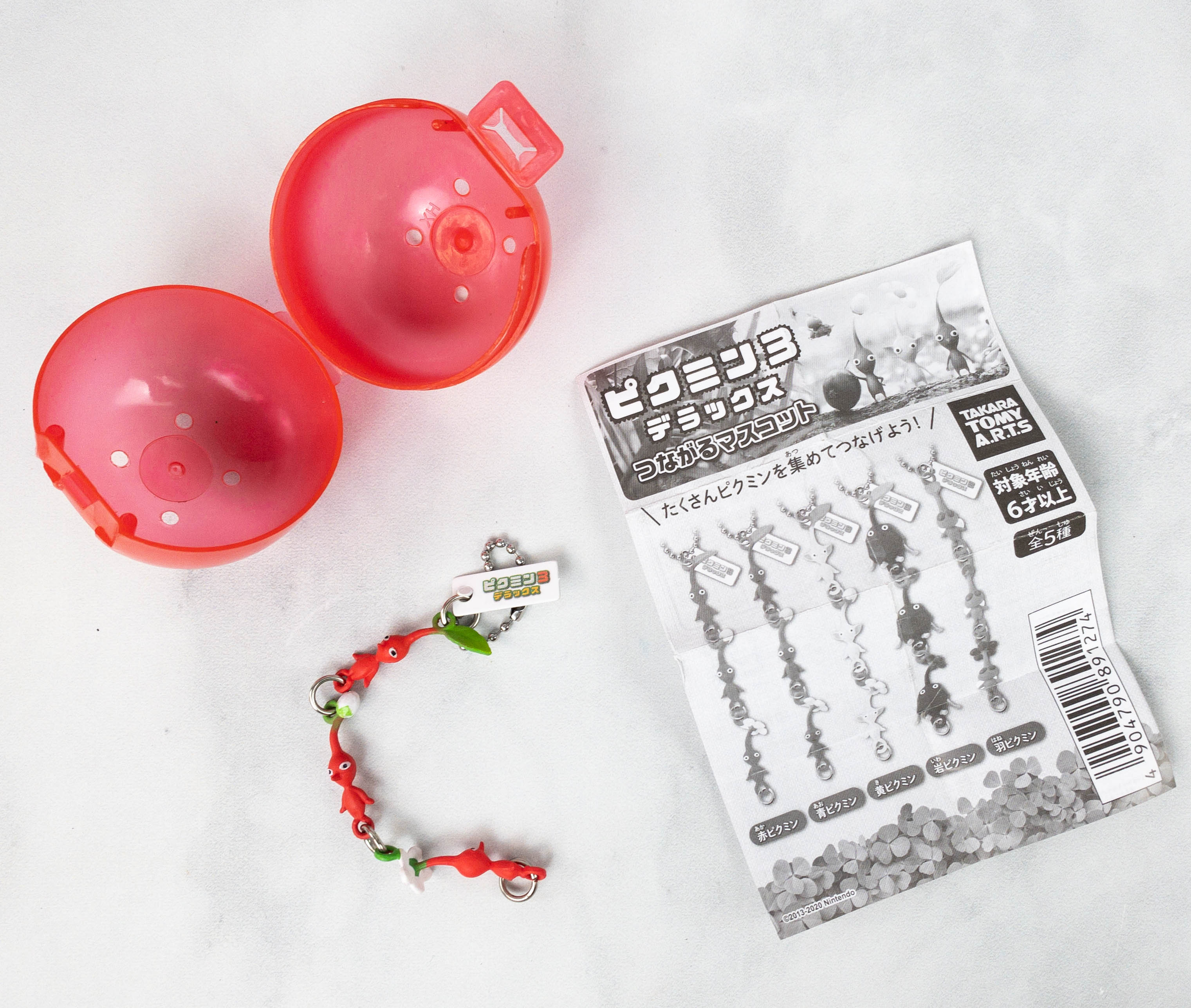 Pikmin Charms. Another gachapon features characters from Pikmin, a video game developed and published by Nintendo. Subscribers will receive 1 out of 5 designs.
I received the red ones. These plant-like creatures are used to collect items by destroying the obstacles from the game.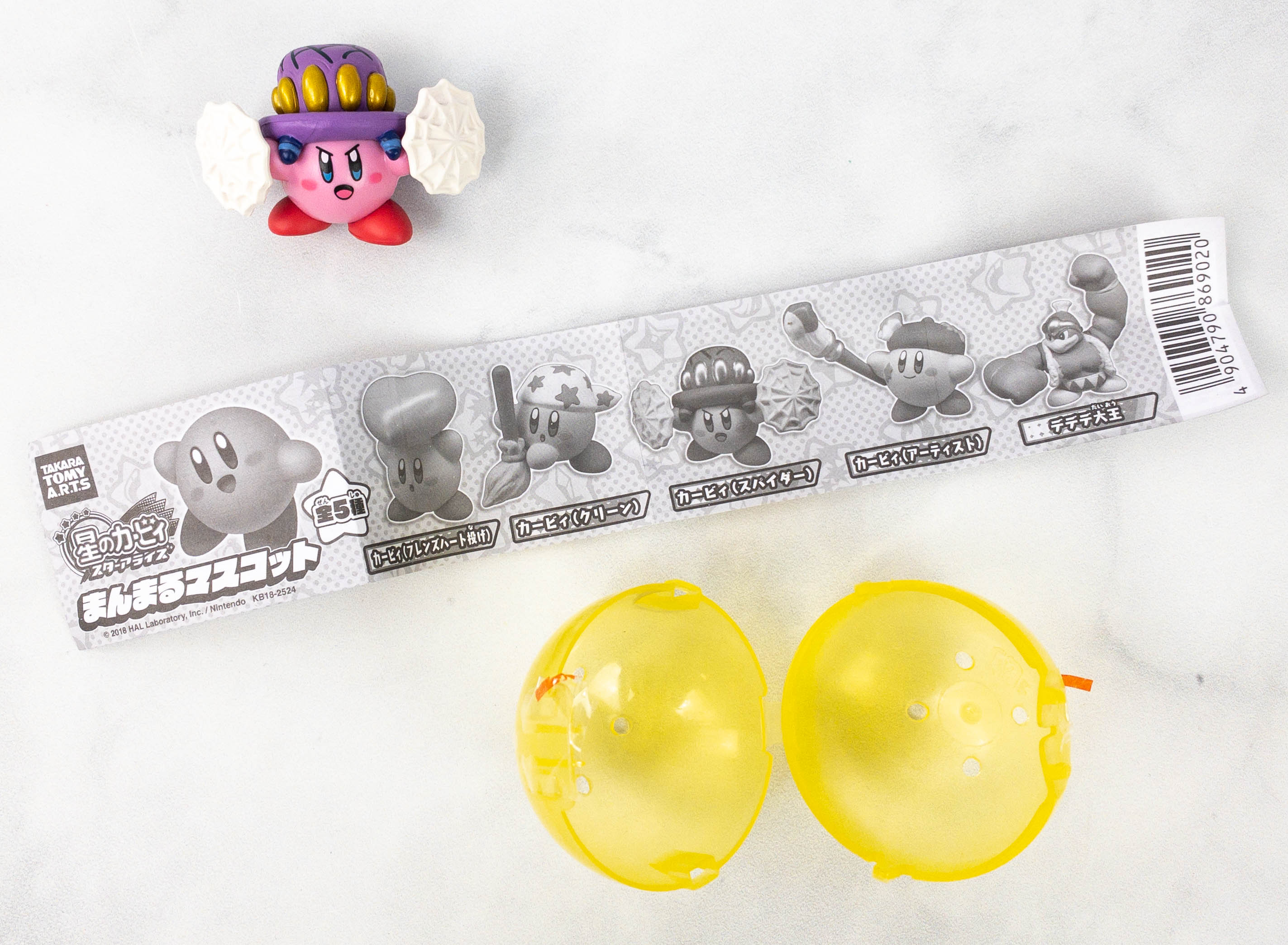 Kirby Figures. I often get a Kirby item in this box, and this month, it's a collectible figure. Subscribers will receive 1 out of 5 available designs.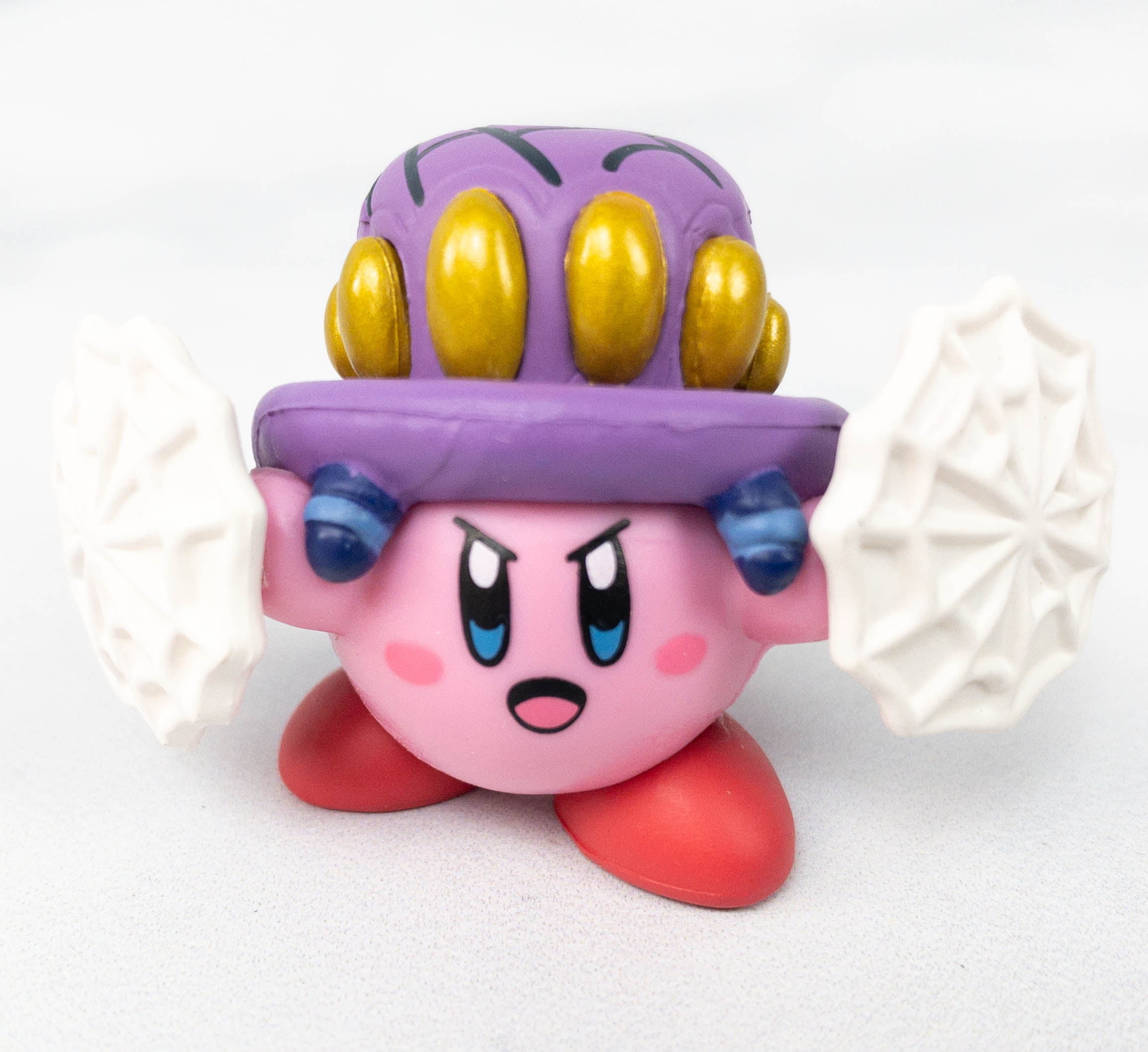 I have the Kirby Super Star Purple Hat figure! Kirby looks like he's ready to fight, but it's still cute and adorable.
Digimon Hugcot Cable Huggers. Here's a cool way to organize our cables at home, a Digimon cable hugger! Subscribers will receive 1 out of 7 characters.
I'm so happy that I received Patamon, one of my favorite Digimons!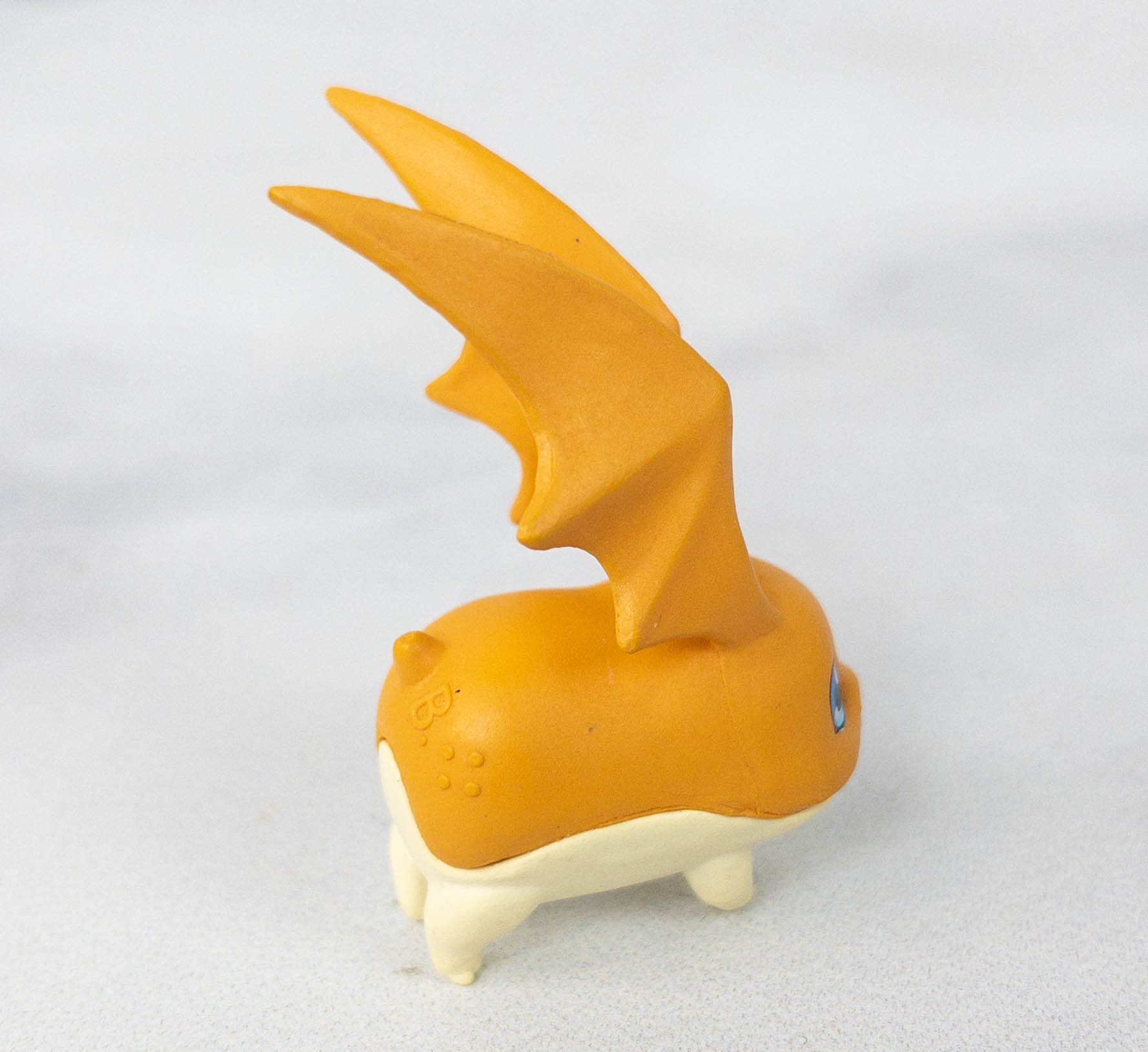 It has big ears! In the anime series, it enables him to fly through the air by using them as wings.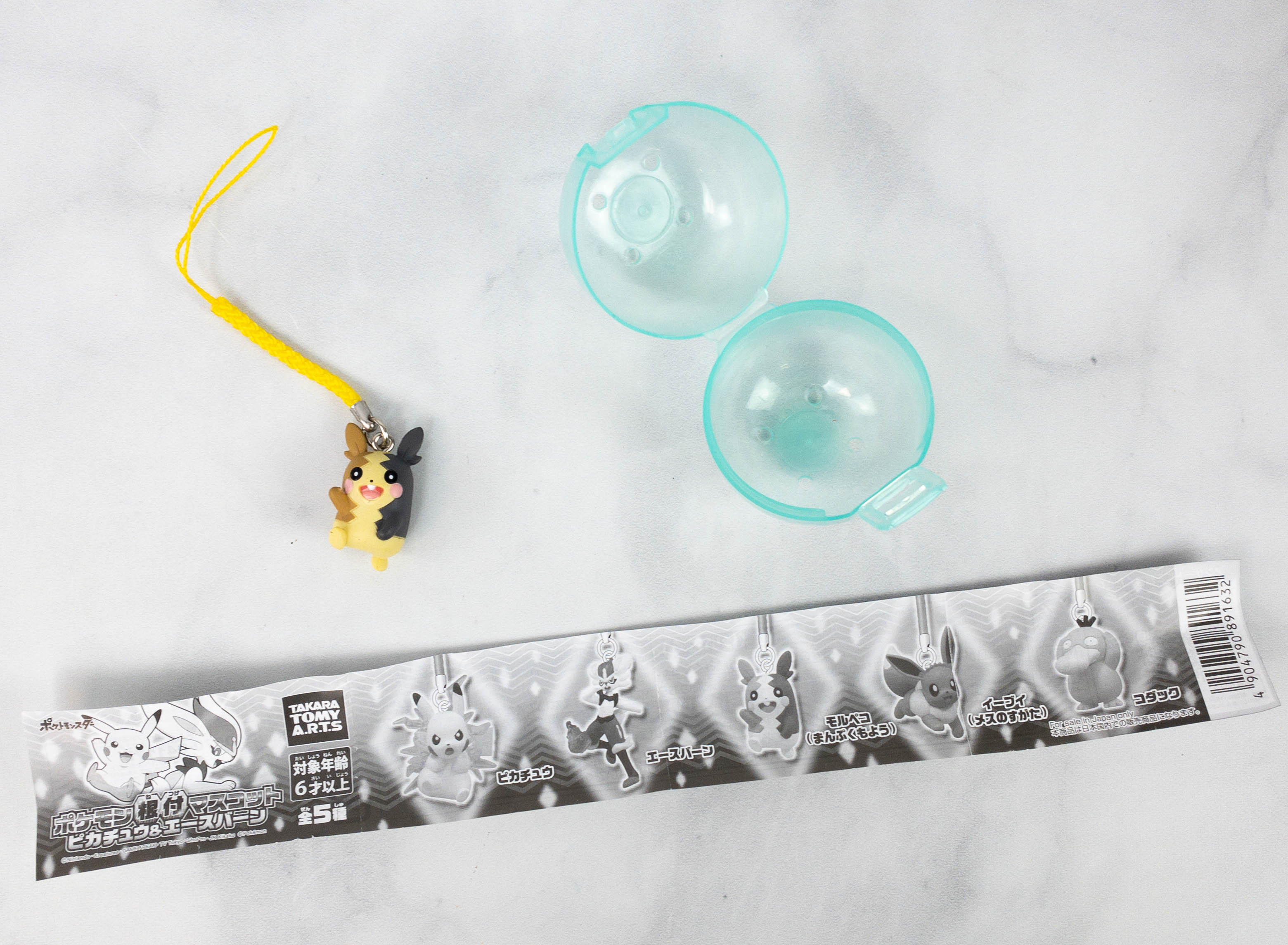 Pokemon Charms. Lastly, I received another charm and this time, it's an adorable Pokemon character! Subscribers will receive 1 out of 5 designs.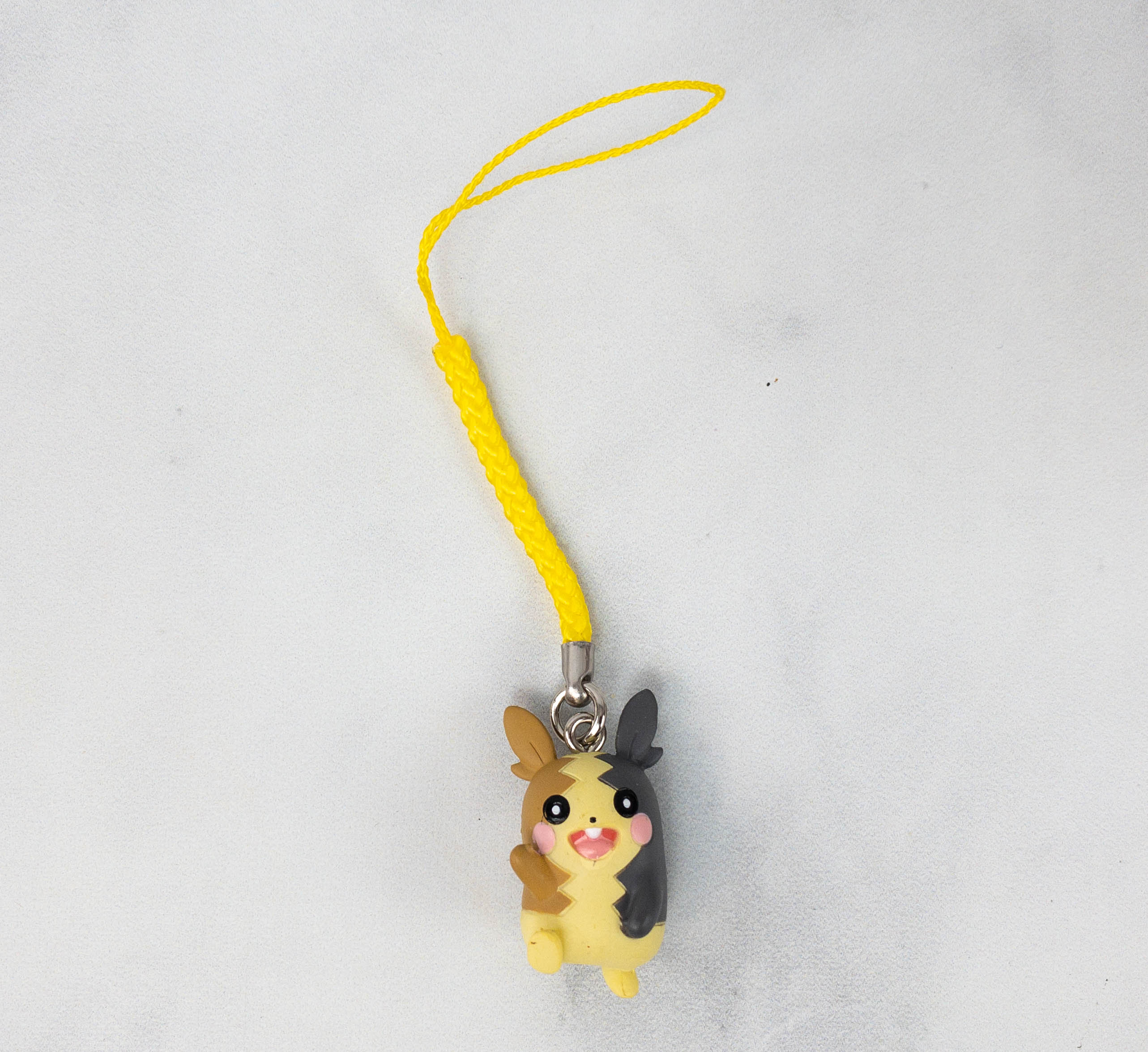 Mine is Morpeko, a two sided Pokemon that can generate electricity with the sacs in its cheeks just like Pikachu. What I love about this character is that he is always hungry no matter how much it eats!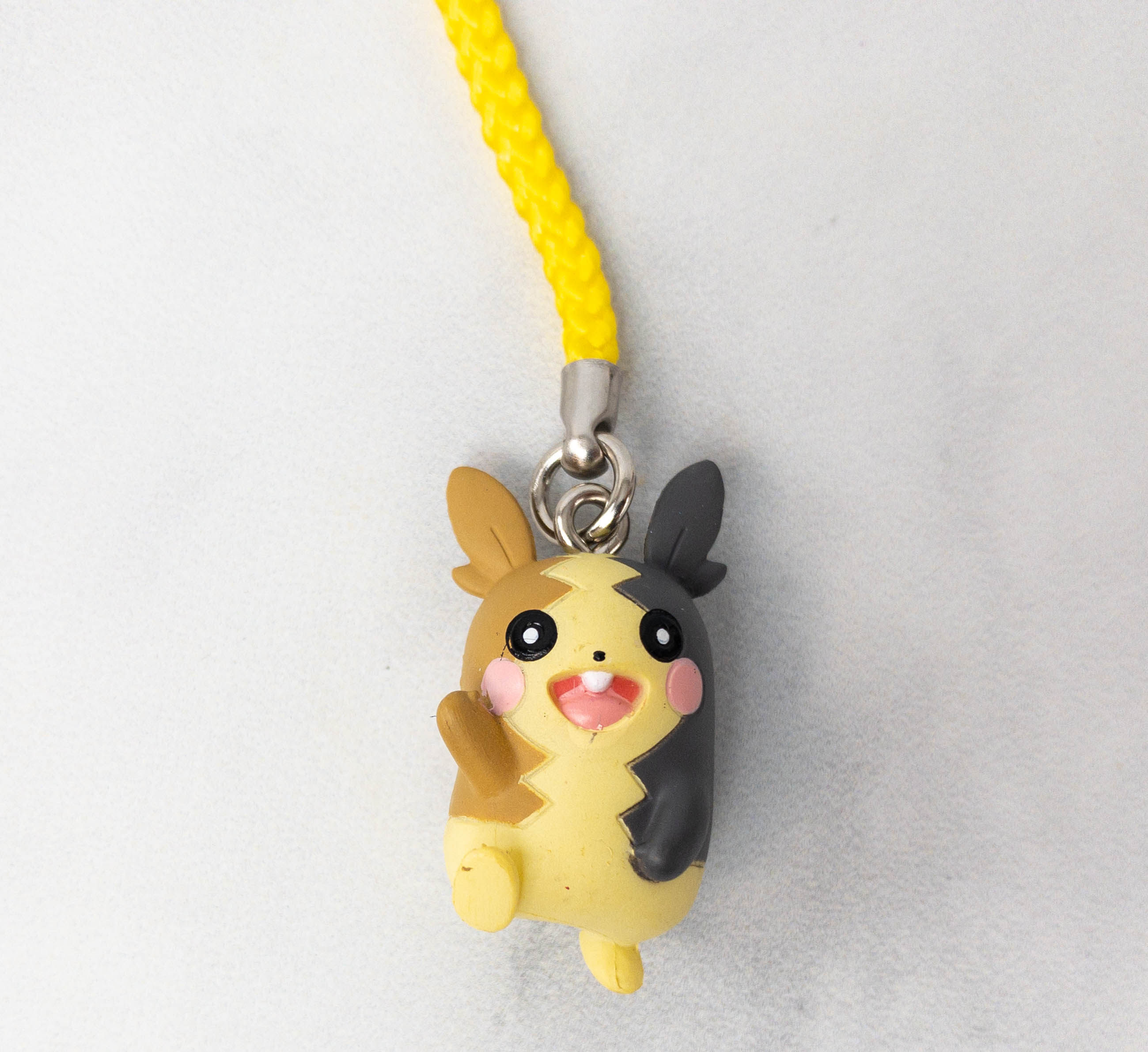 There are some flaws on the paintjob but still, this is an excellent catch!
The gachapons this month featured characters from popular anime and games in Japan. There's Pikachu and Morpeko from Pokemon and Patamon from Digimon, as well as and Kirby from the video game of the same name. My favorite item this month is probably the Attack on Titan keychain. It's a great way to celebrate the series' final season! Overall, it was another satisfying box from Gacha Gacha Crate. This is definitely a great subscription for miniature item collectors and for anyone who loves items from Japan!
What do you think of this month's Gacha Gacha Crate?