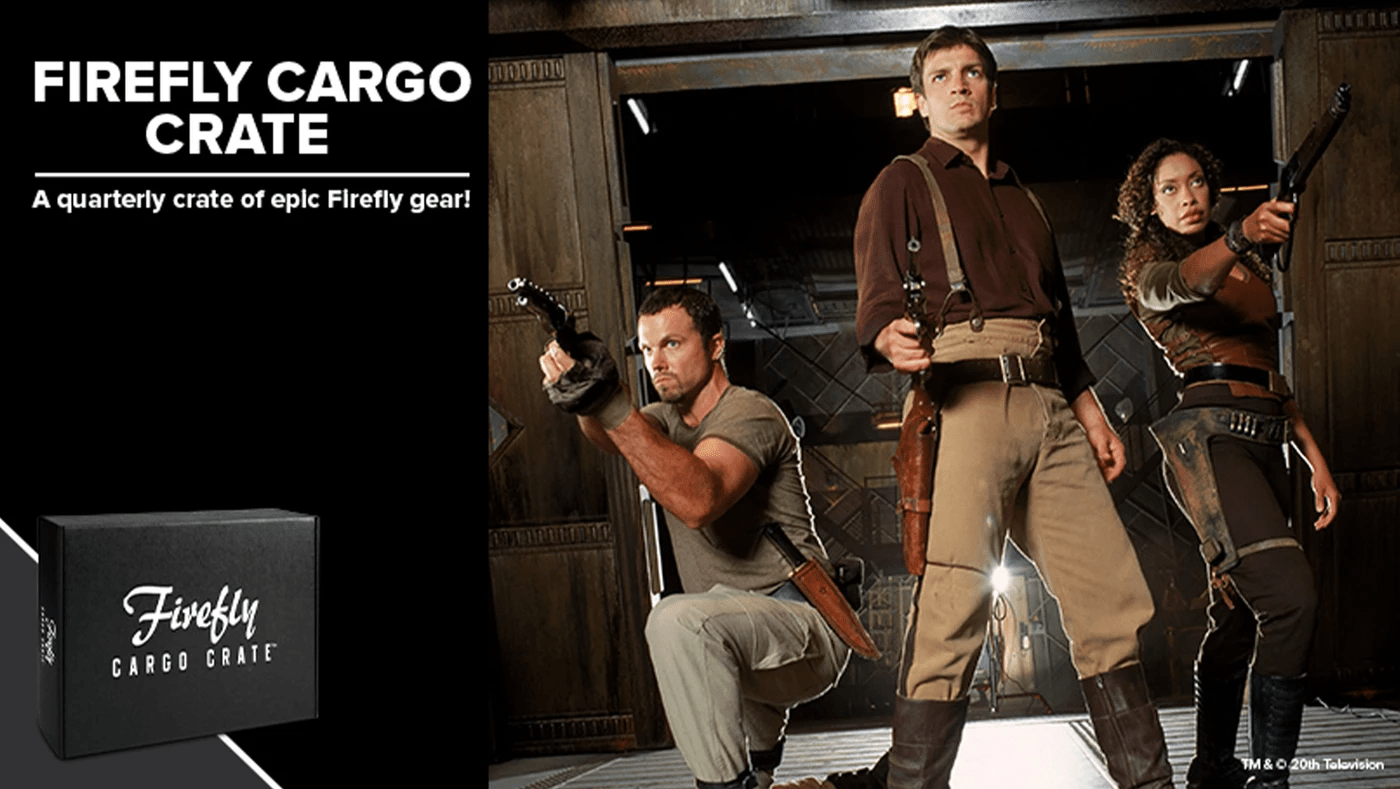 Firefly Cargo Crate is back and we have the theme spoiler for the June 2021 crate! The subscription is $49.99 per quarter + $5 US shipping, and will include exclusive Firefly collectibles and more!
Smuggle the best gorram crate in the 'Verse to your door every 3 months, featuring exclusive Firefly collectibles, gear and shiny apparel—a $65 value!
The theme is THRILLING HEROICS!
It's time for some THRILLING HEROICS! Go on a daring adventure with collectibles and apparel inspired by Jayne and more in this Firefly Cargo Crate! Plus, don't miss out on a new Wash action figure, the first in our new series!

THRILLING HEROICS ENDS 7/15 AT 9PM PT

Supplies are limited.