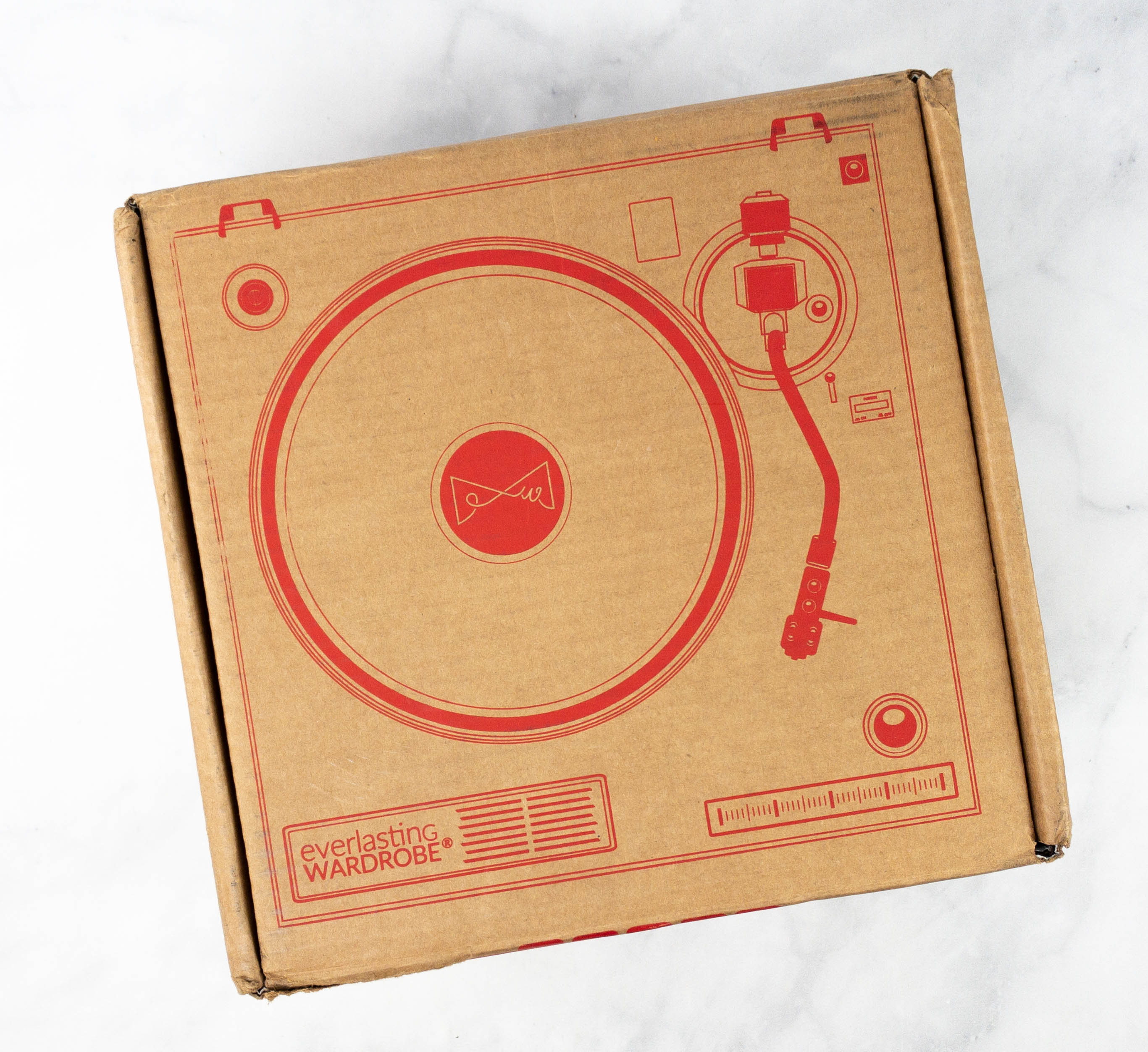 Everlasting Wardrobe is a rental clothing service for kids. There are currently two plans available: Premium Wardrobe ($40/month) which may include previously worn items that are professionally laundered and inspected, and Deluxe Wardrobe ($80/month) which contains entirely brand new clothing pieces. Each wardrobe contains 4 outfits and members have the option to add additional outfits for $9 (Premium) or $18 (Deluxe).
This subscription caters to boys and girls, from 6 months to 12 years or sizes 6M – 14Y. You can keep the clothes for 30 days, then return them using the prepaid mailer provided in the box. In case you want to keep an item, you can also purchase it according to the members' price. Also, in case a piece gets destroyed, the maximum amount you will pay is the price listed in the receipt to keep it.
Upon sign up, you will create a profile and pick from the available clothing genres: Jazz for bold and sophisticated pieces, Techno for the most unique colors and patterns, Indie for organic clothing pieces, Pop for a modern look, Lullaby for pajamas (coming soon!), Jock Jams for athleisure pieces (coming soon!), and Hip hop for bold and swaggy styles.
Everything came in a wrapping paper, sealed with a sticker.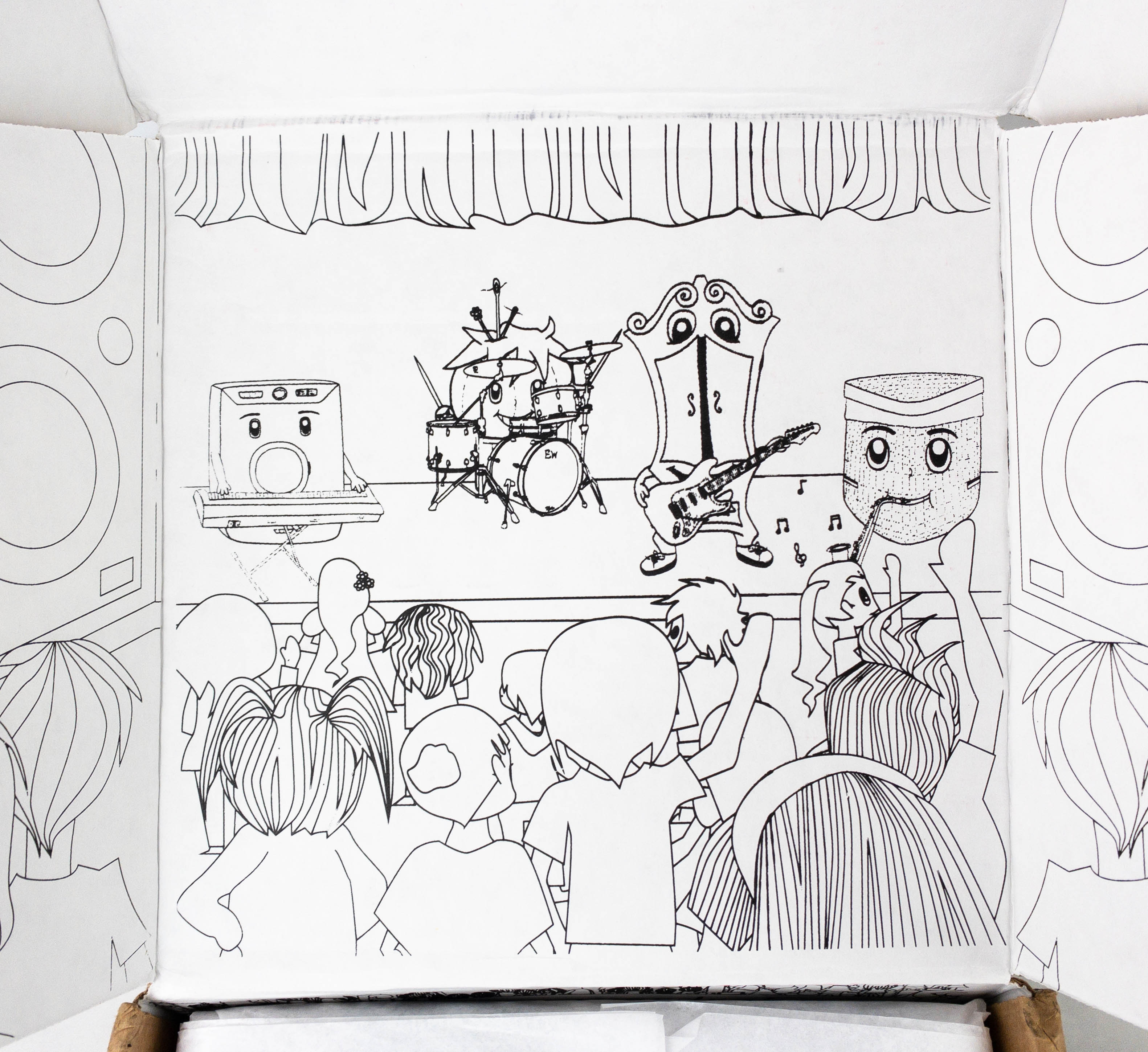 There are also illustrations on the inside of the box!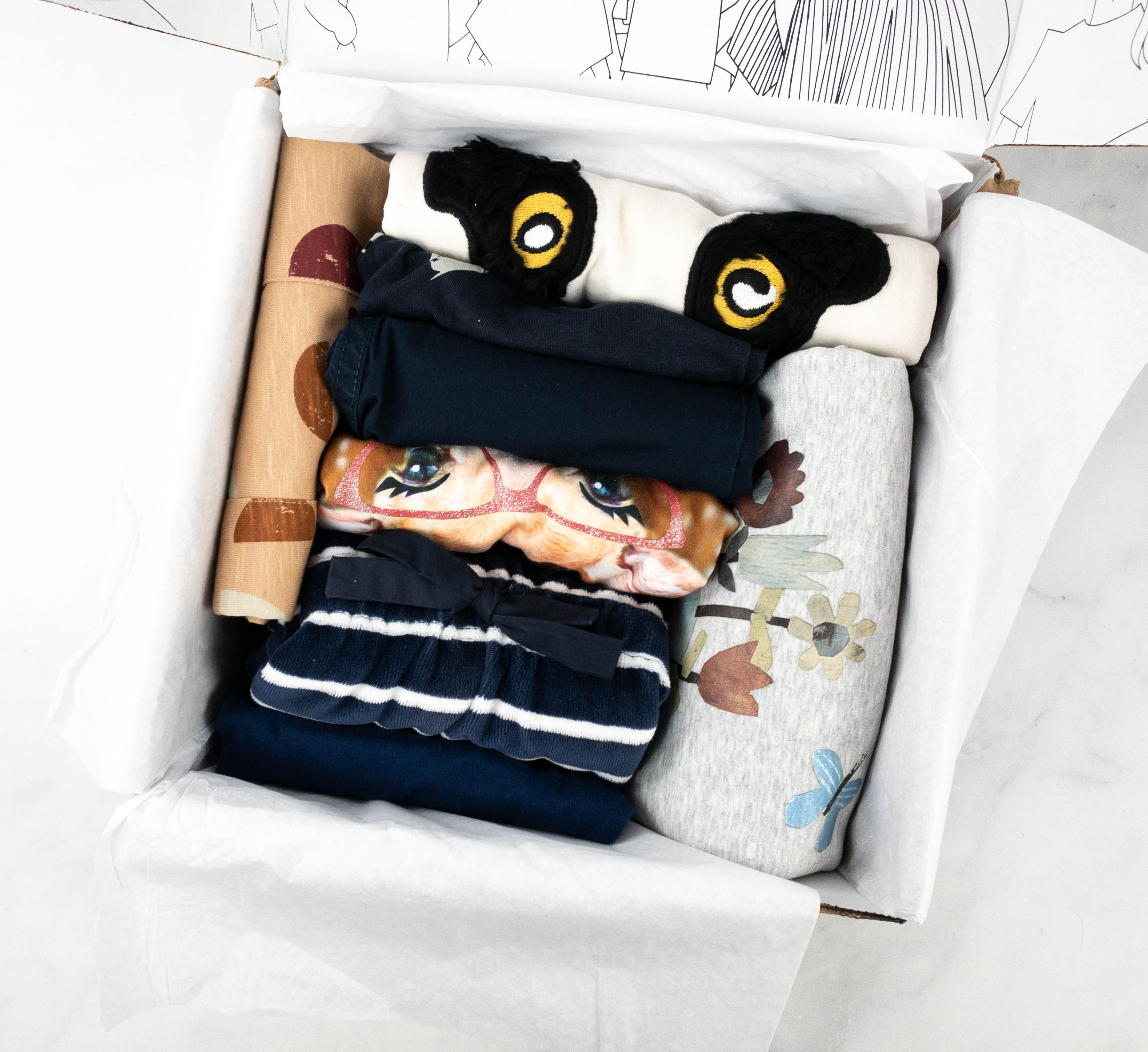 All the items were neatly folded inside.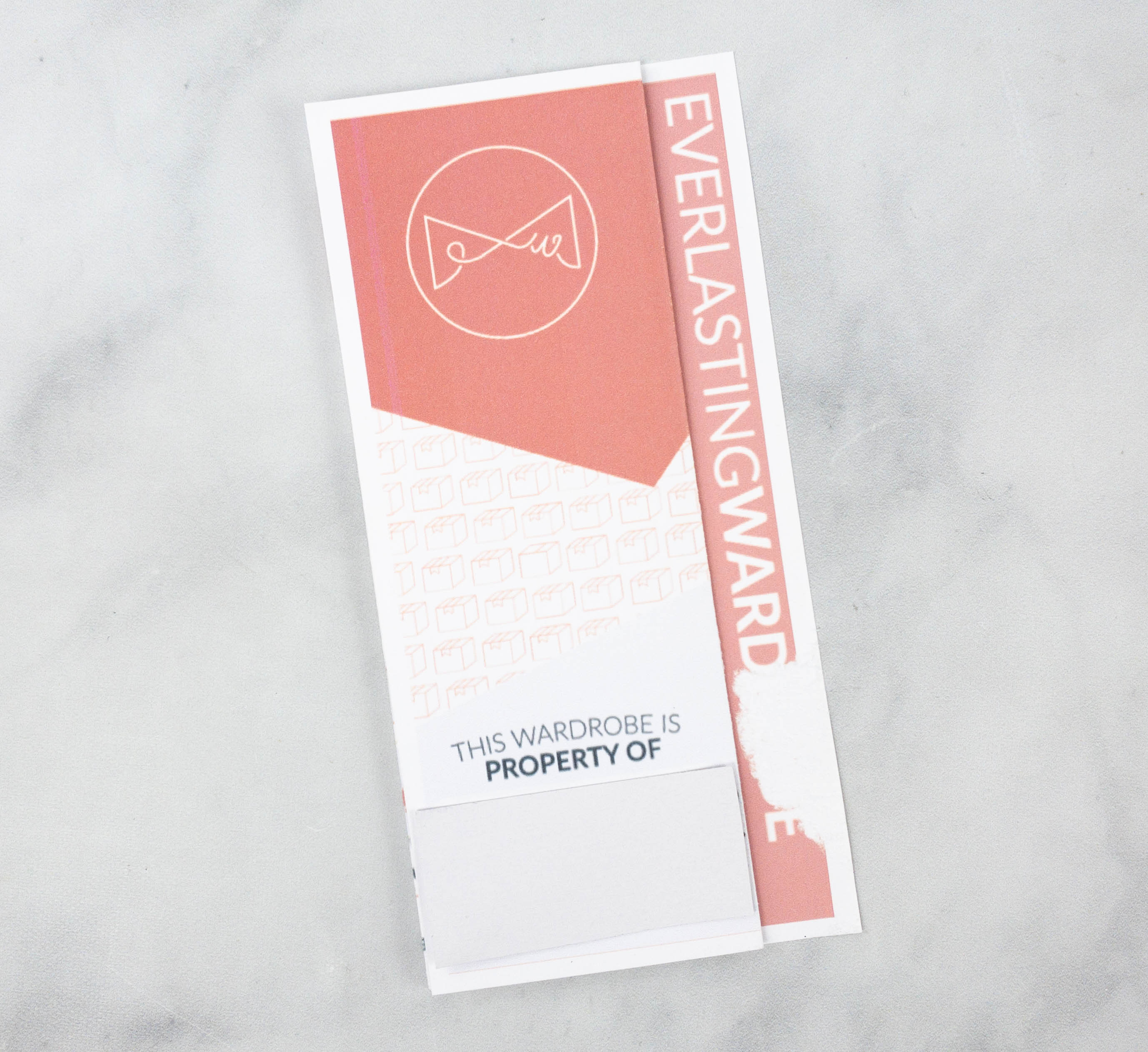 The box includes a card!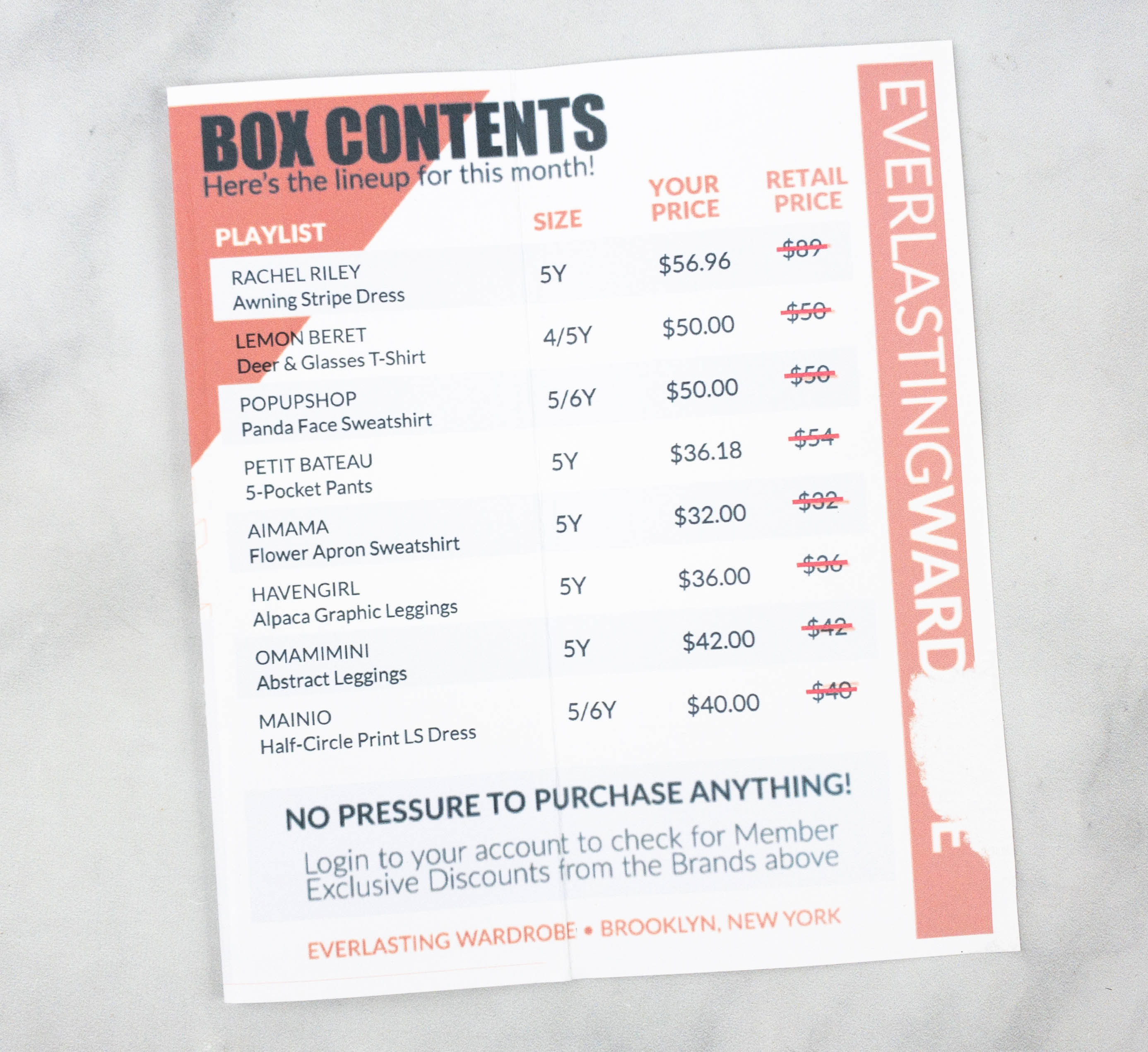 Inside is a list of all the box contents as well as the size, retail price, and member price of the products.
At the back, they also included a reminder about how this box works.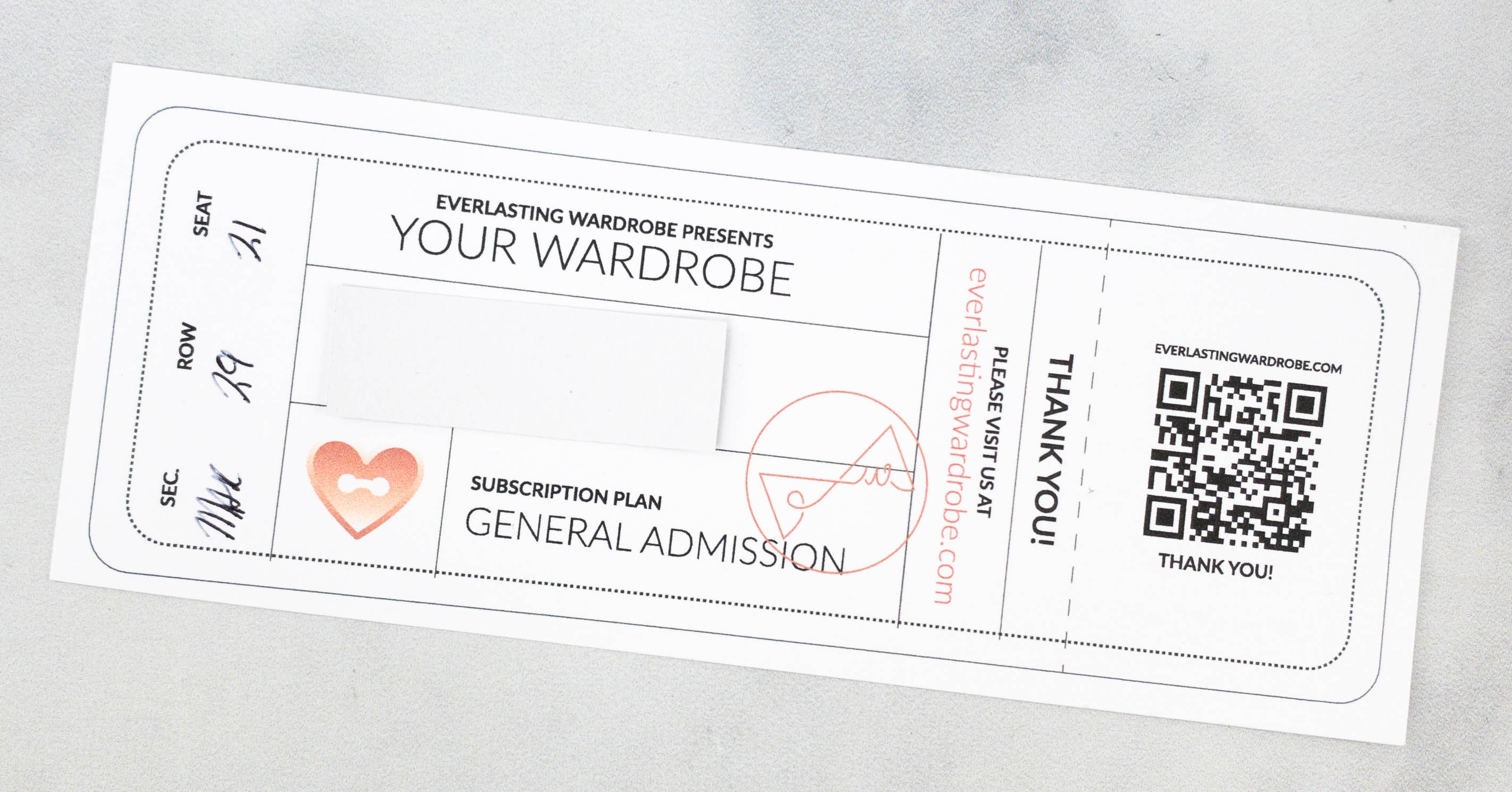 They also included this cute ticket that contains their website URL along with a QR code.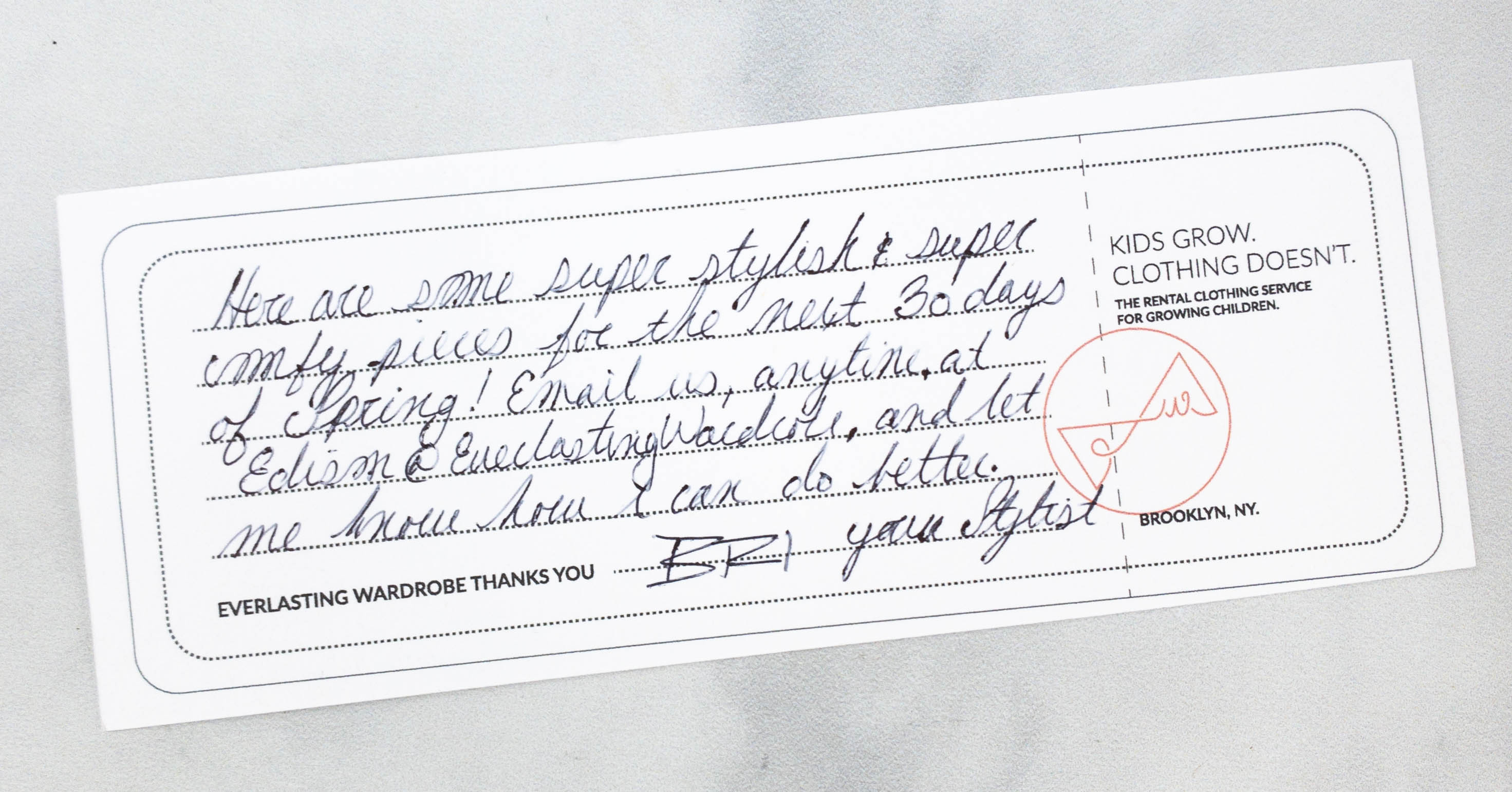 At the back is a personal message from the stylist!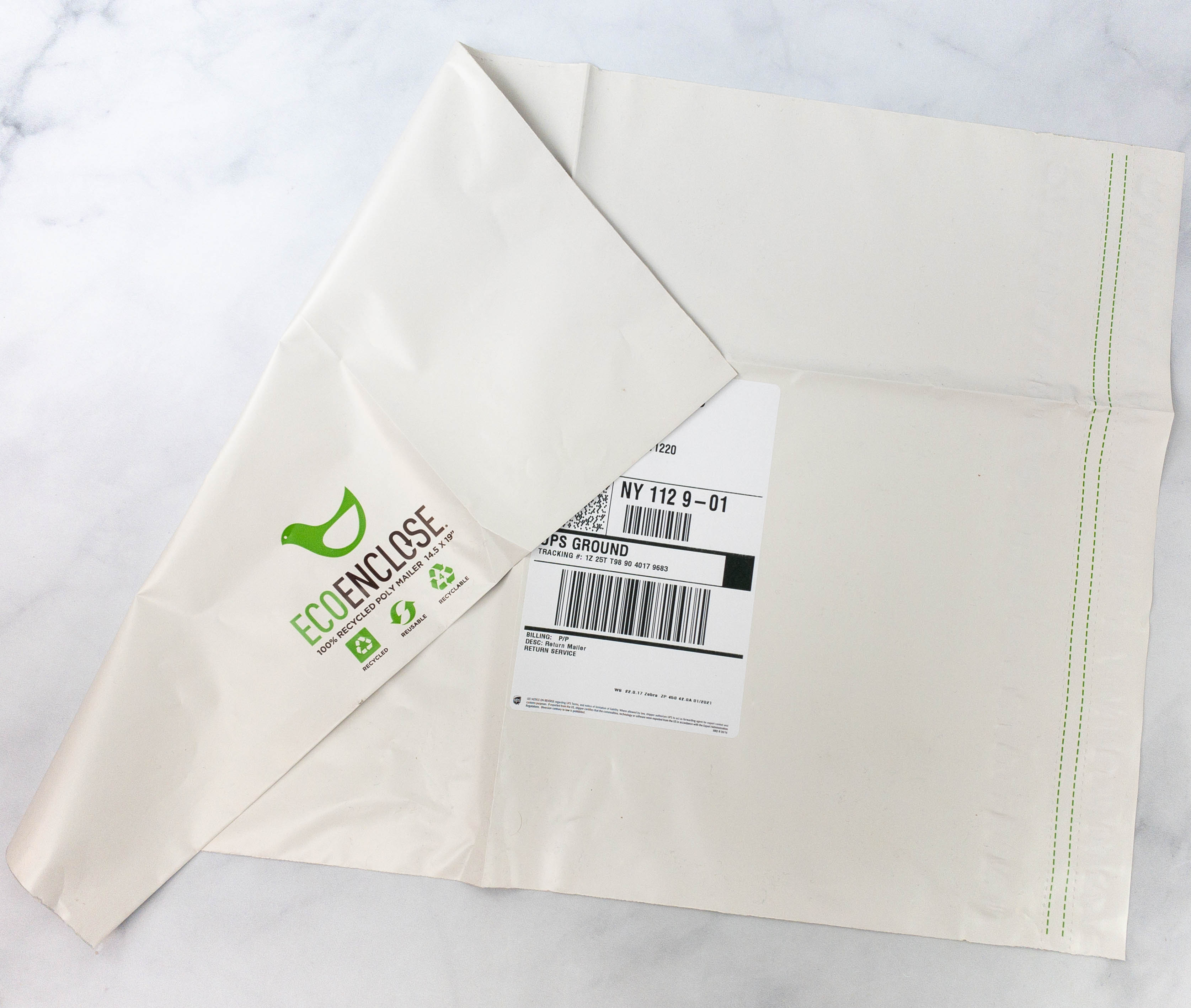 There's also a return mailer when you're ready to return the items at the end of the month.
Everything in my box!
Lemon Beret Deer & Glasses Top ($50) This is such an interesting piece as the fabric's pattern is inspired by a deer!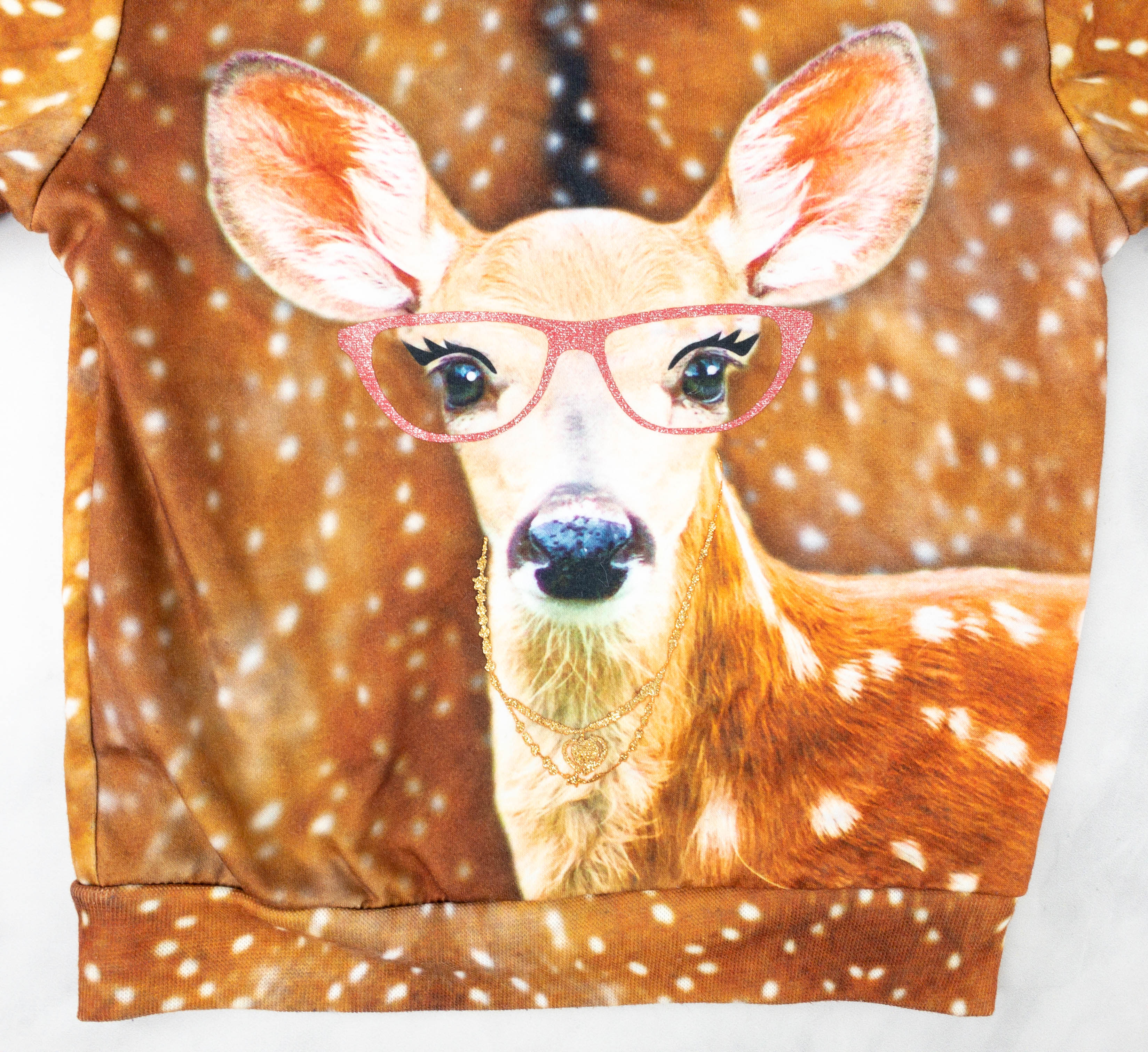 It also features an image of a deer in front, wearing some blings and showcasing a pair of pink glasses!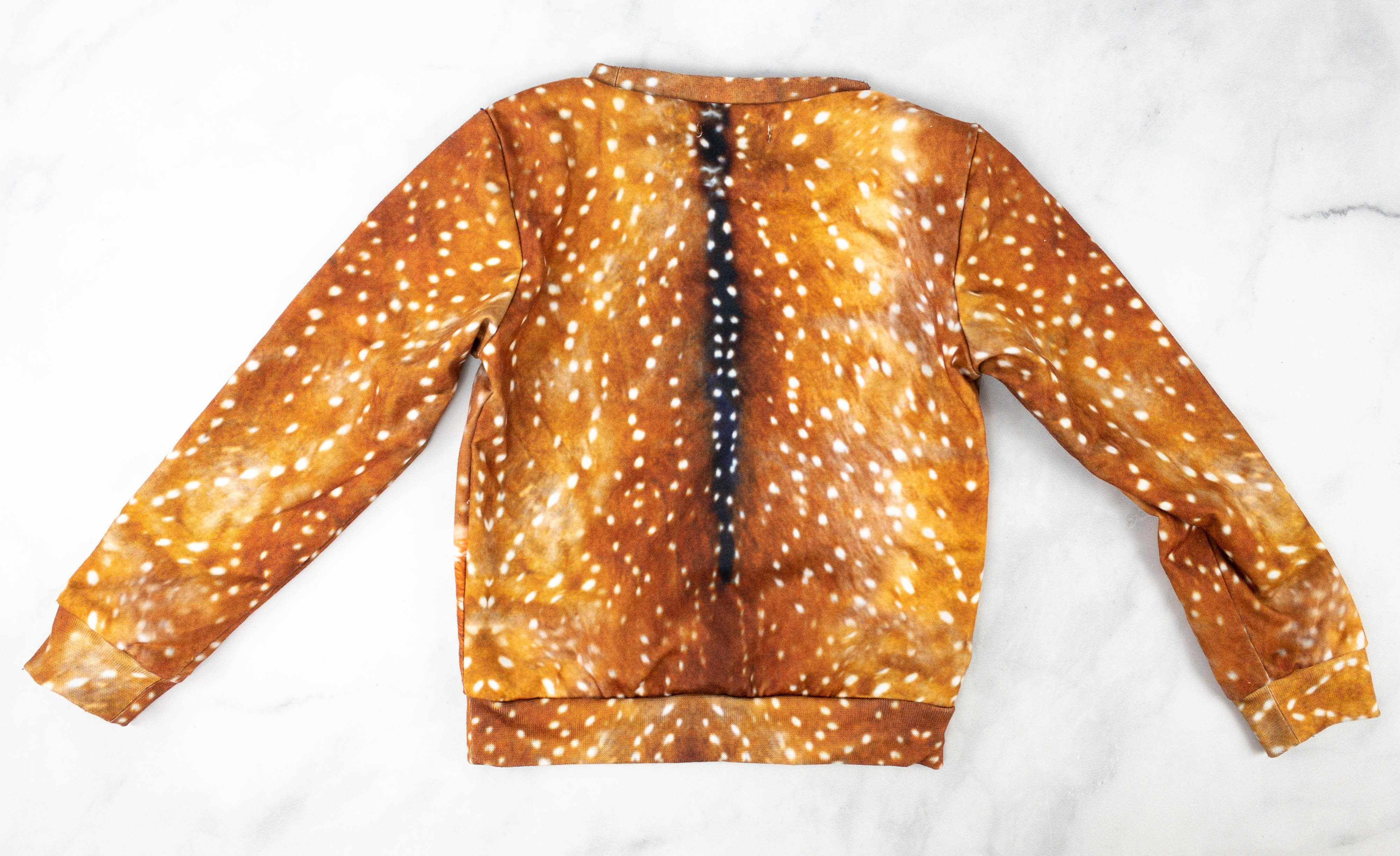 Even the back features a combination of dark brown and light brown colors, plus white streaks and a single black line in the middle. The sleeves and hem are cuffed for a more comfortable fit.
Petit Bateau 5-Pocket Pants ($36.18) This black pant is a basic piece that can be easily paired with a lot of tops, from sporty to dainty ones and everything in between. It's also pretty comfortable to wear.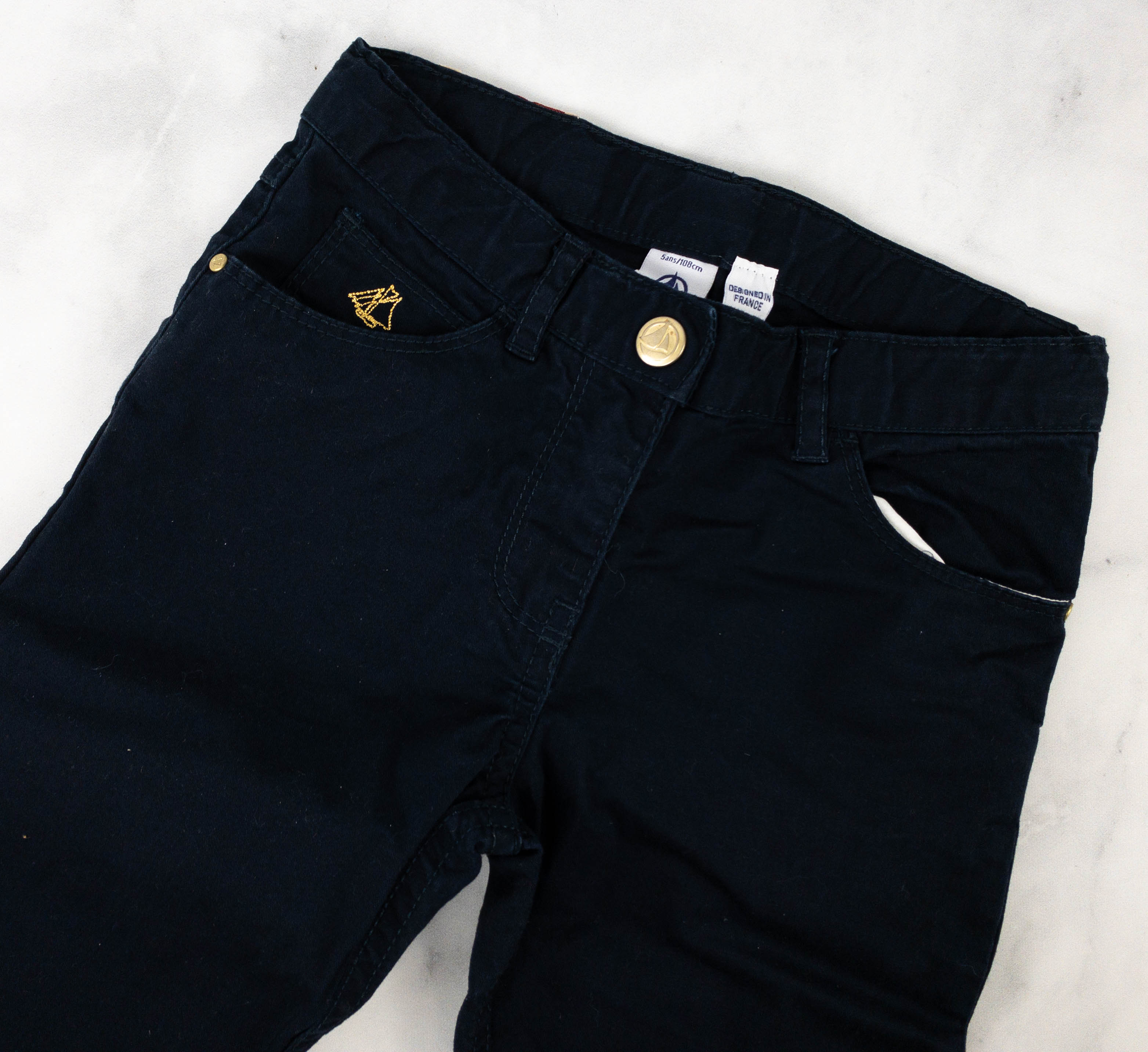 There are two main front pockets plus a small coin pocket.
There are also two back pockets. The gold hardware as it makes a striking contrast against the black base.
Here's my daughter sporting the deer long-sleeved top and the black pants! It's a cute ensemble, but the pants were a bit too long.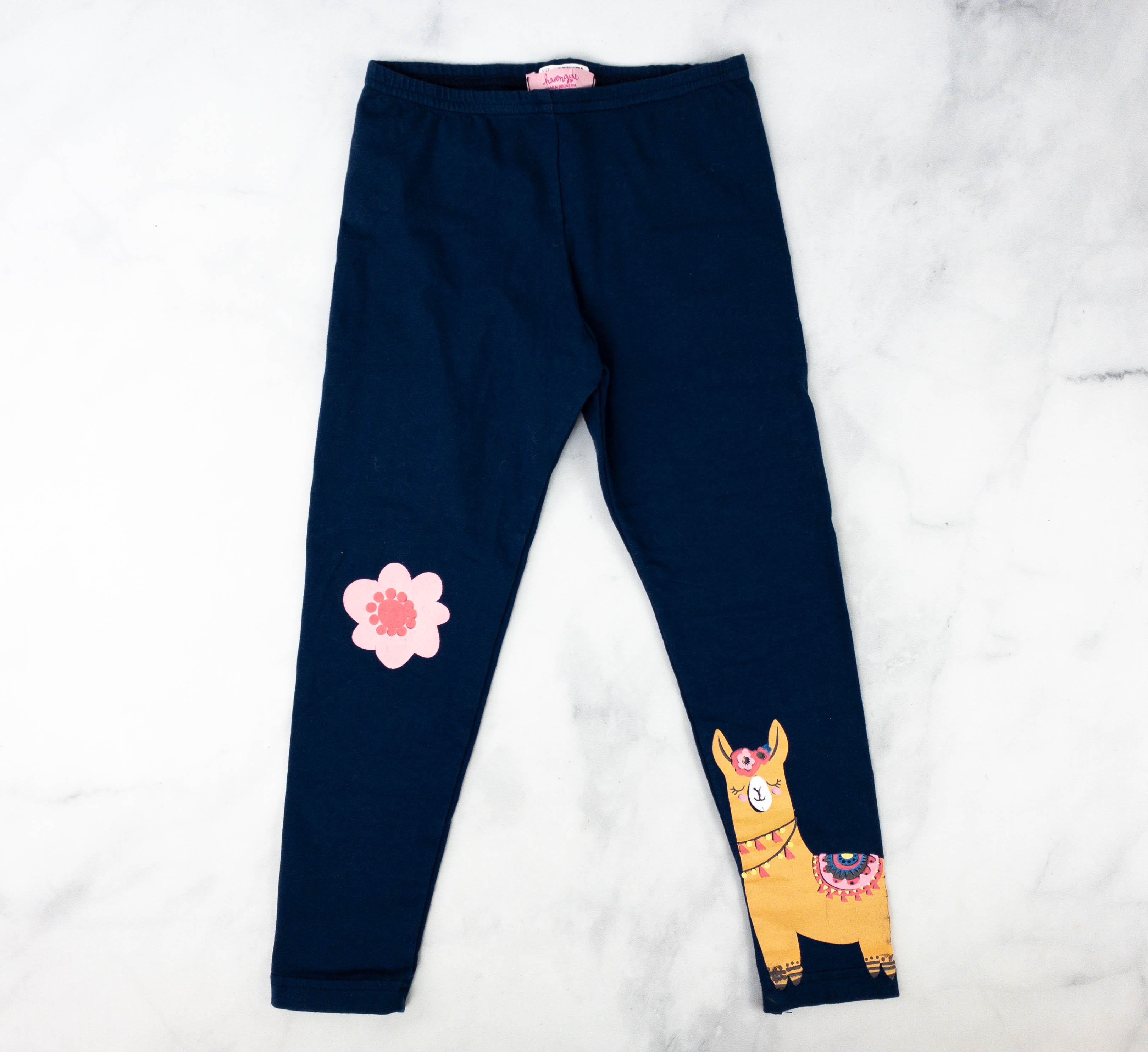 HavenGirl Alpaca Graphic Leggings ($36) You'll never go wrong with a cute legging! This one is stretchy yet it doesn't tug at the skin. The fabric is soft and breathable as well, so my daughter can wear it without problems.
The design is absolutely adorable as it features a flower along with a cute llama!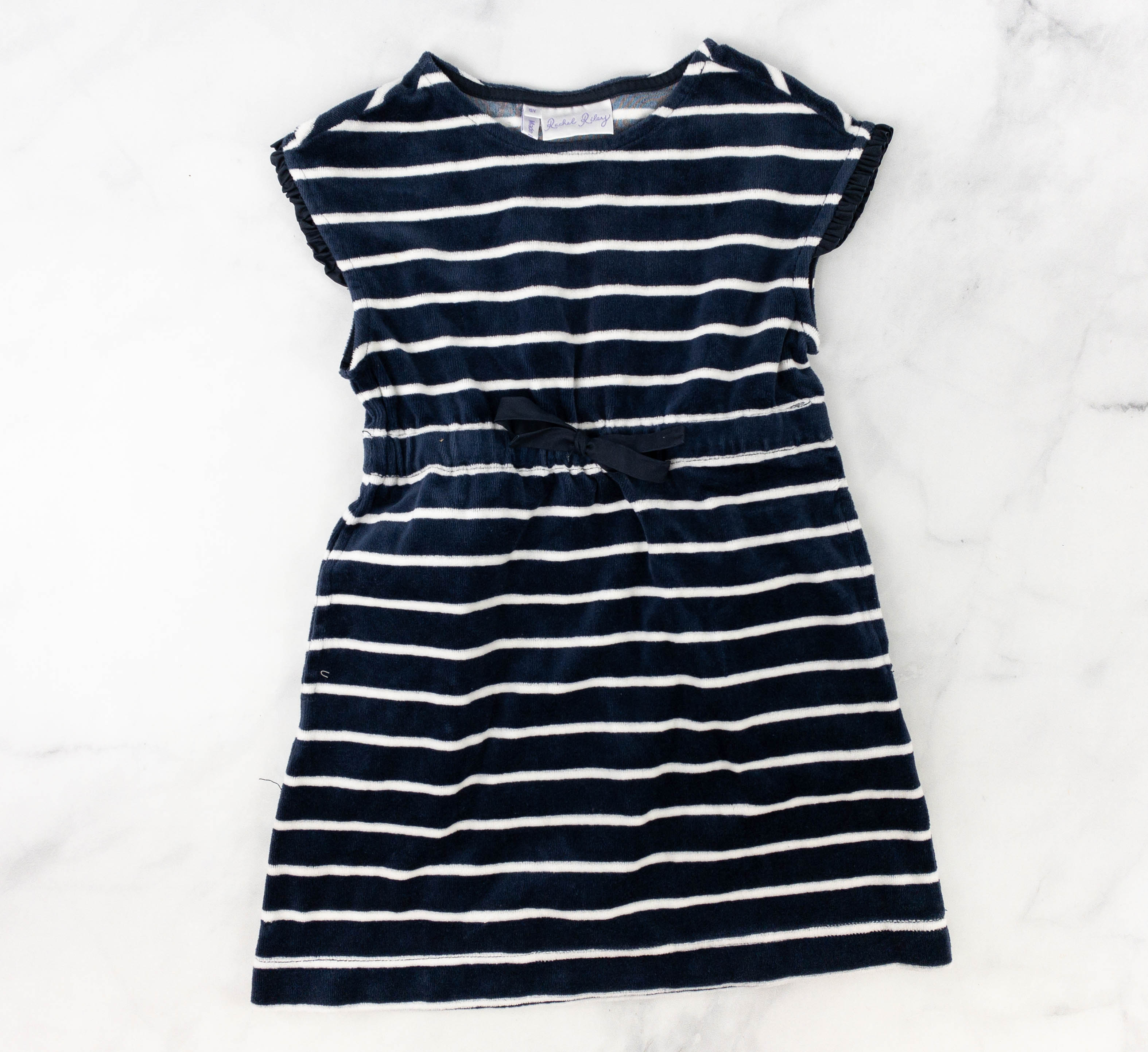 Rachel Riley Awning Stripe Dress ($56.96) This lovely dress is made with a light and airy fabric, keeping my daughter cool and comfy on warmer days.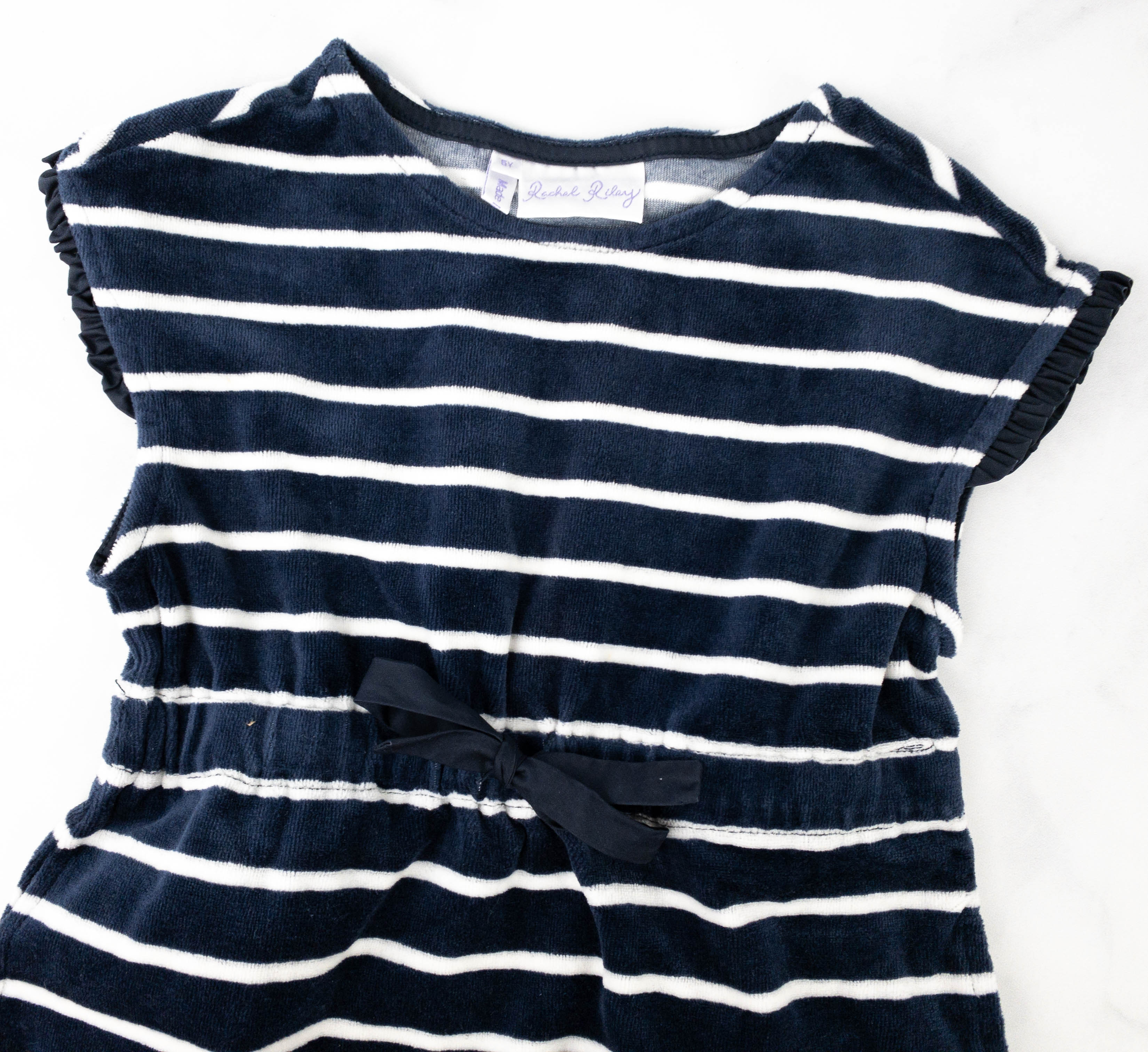 It's a simple striped dress that has an elastic in the middle for an added shape to the silhouette.
Pop Up Shop Panda Face Sweatshirt ($50) Here's another adorable item, a sweatshirt featuring a panda's face and black sleeves!
My daughter loves this one! It makes a perfect pair with the black pant which is also included in the box.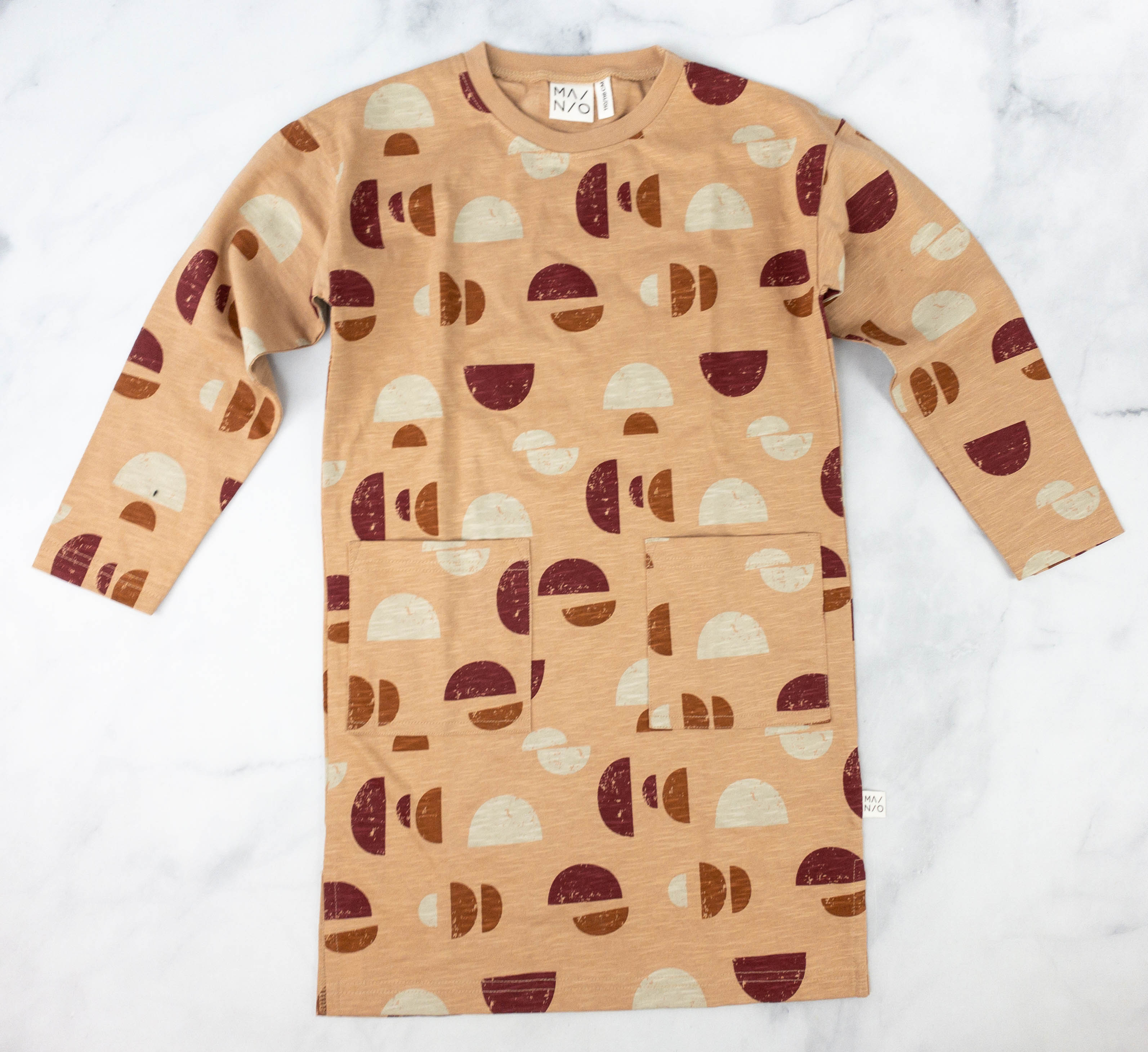 Mainio Half-Circle Print LS Dress ($40) The second dress in the box features a straight cut. This would look great with a pair of sneakers!
The color and the print is quite retro! They also included two front pockets for when my daughter wants to bring some trinkets.
Omamimini Abstract Leggings ($42) Here's another pair of leggings from the box!
It has a black base color, with what looks like paintbrush strokes all over. It's a unique piece!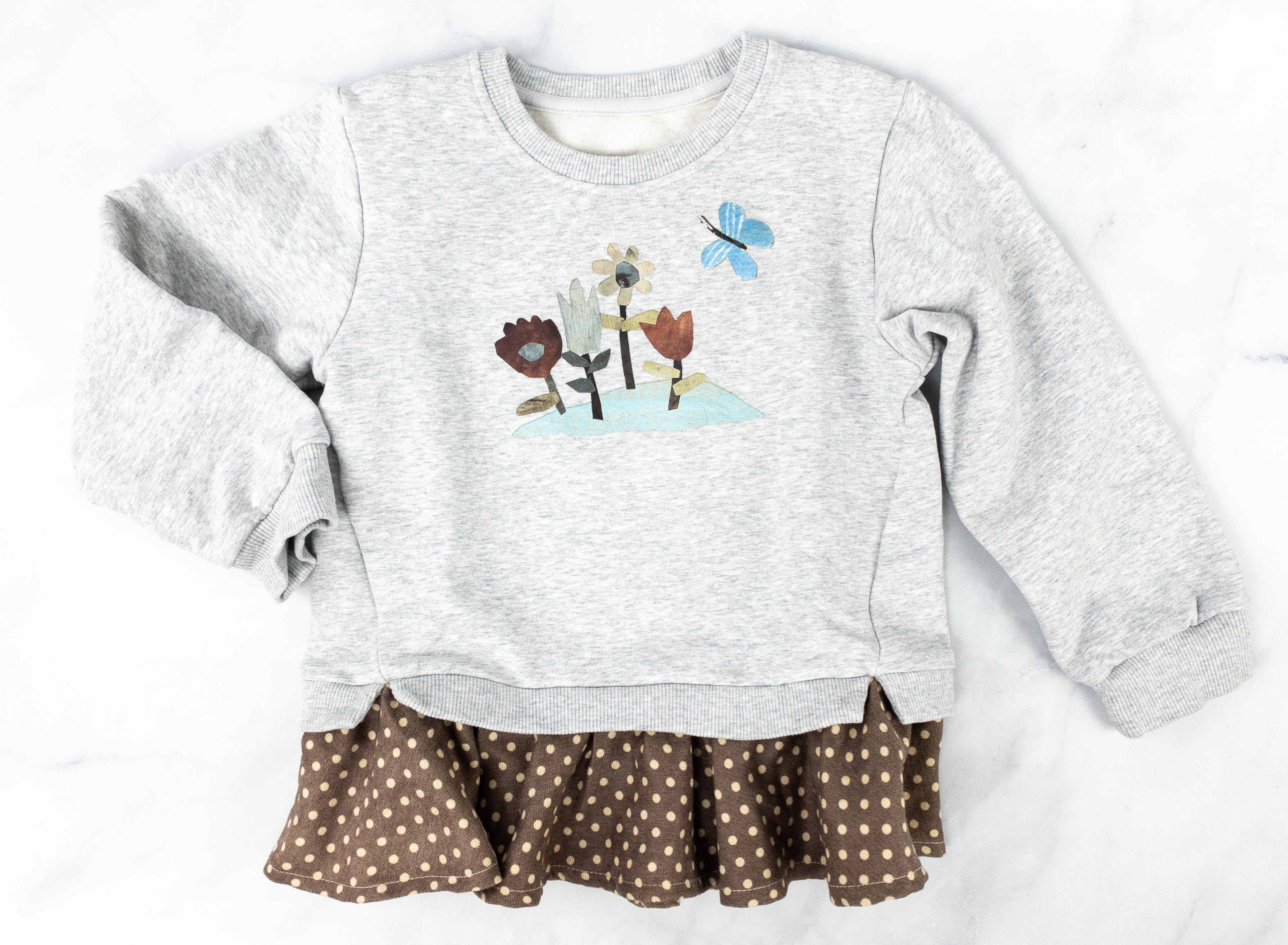 Aimama Flower Apron Sweatshirt ($50) This light gray sweatshirt features a faux layered look because of the polka dot fabric attached to the hem.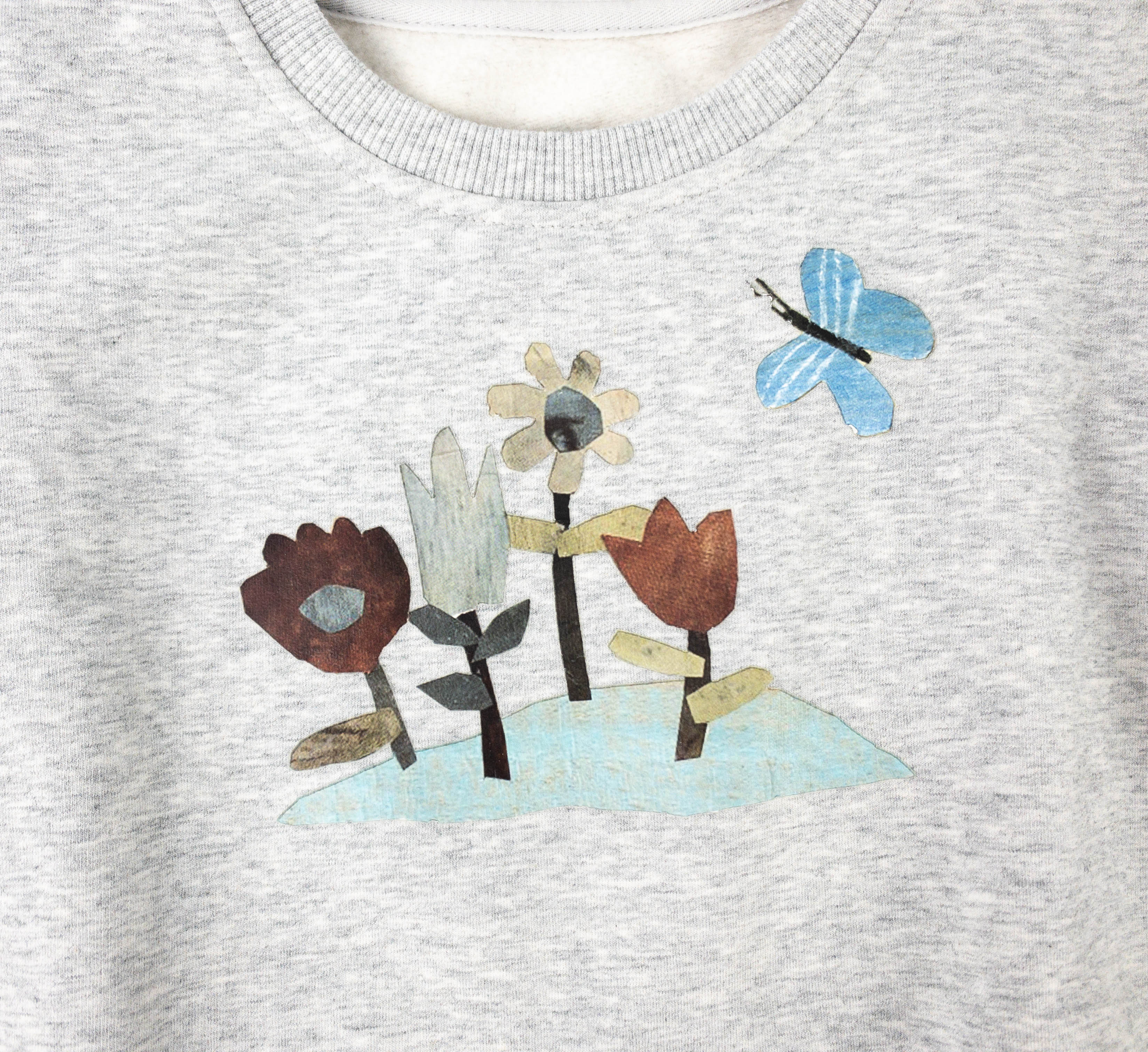 The sweatshirt also features flowers in neutral colors.
Here's a closer look at the hem. This top would be great to pair with plain black leggings and boots!
We paired the paintbrush leggings with the panda shirt. It was SUCH a cute outfit. She immediately got chocolate on the white shirt, but it washed right out!
My daughter's first box from Everlasting Wardrobe included a lot of fun and SO cute clothing pieces! There are long-sleeved tops and leggings, plus casual dresses which are great to wear this spring. Except for the pants, everything fits my daughter well. Her favorites are the panda and deer long-sleeved tops! This rental service is a great way to save time and money, because there's no need to purchase the clothing pieces and you can easily return them using the provided mailer at the end of the month. You can't choose the specific items to be included in the box, but no worries because they will base them from the profile you will create upon sign-up! This is a fun and fairly inexpensive way to keep your child's wardrobe up to date and super stylish, whether you pick the completely new items or the pre-worn ones.
What do you think of this month's box?