Étoile Box is a monthly boutique lifestyle, beauty and wellness box with a new theme and style each month! The products sent come from women run businesses and all beauty and body products are organic, eco-friendly, and all natural. Not only does this box want you to feel happy when you open it up, they want you to know you are supporting small businesses. Étoile Box is $39.99 a month.
 DEAL: Get 20% off on your first box! Use coupon code HELLO20.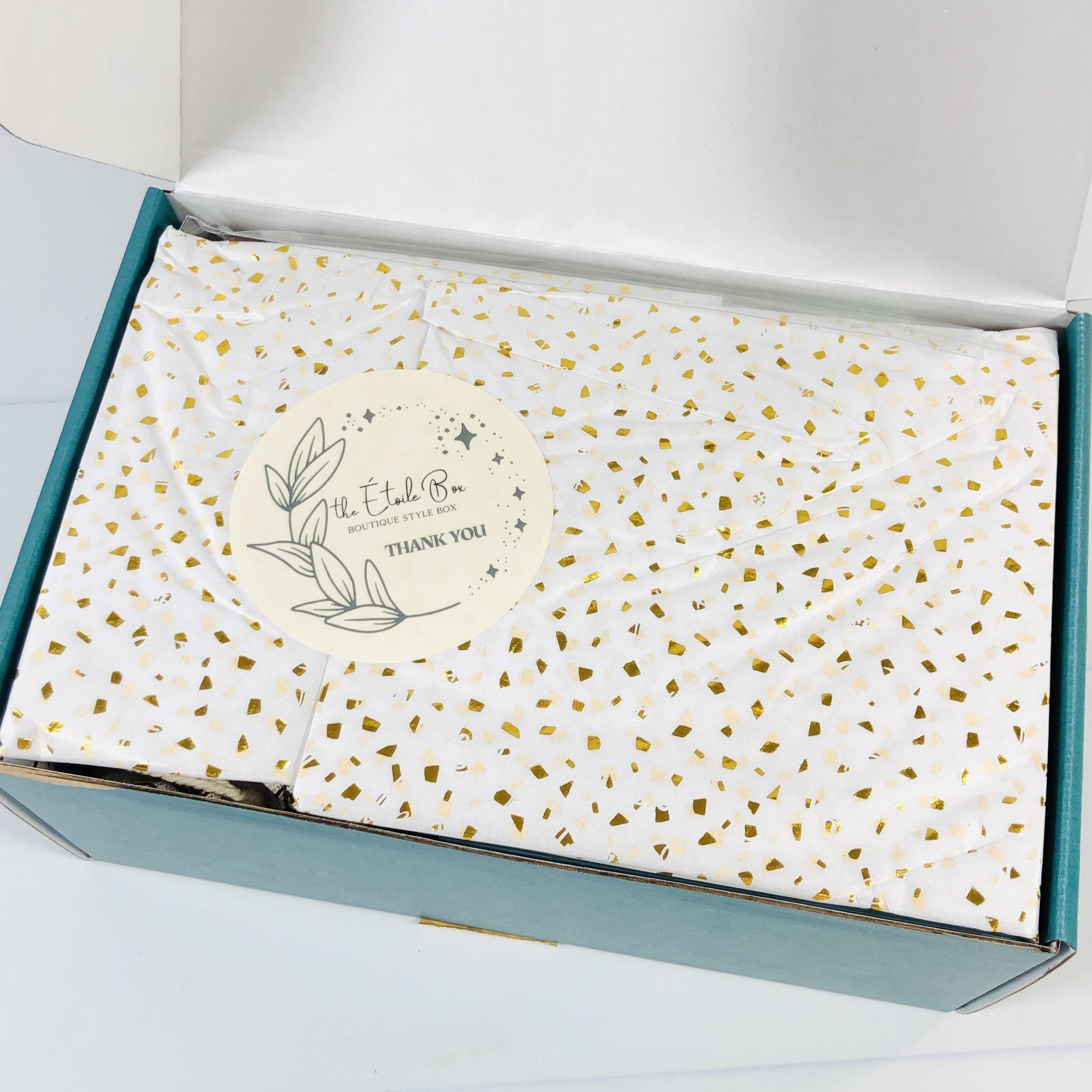 The front of this box changes from month to month! My items were wrapped in pretty tissue paper and were sealed with a thank you sticker.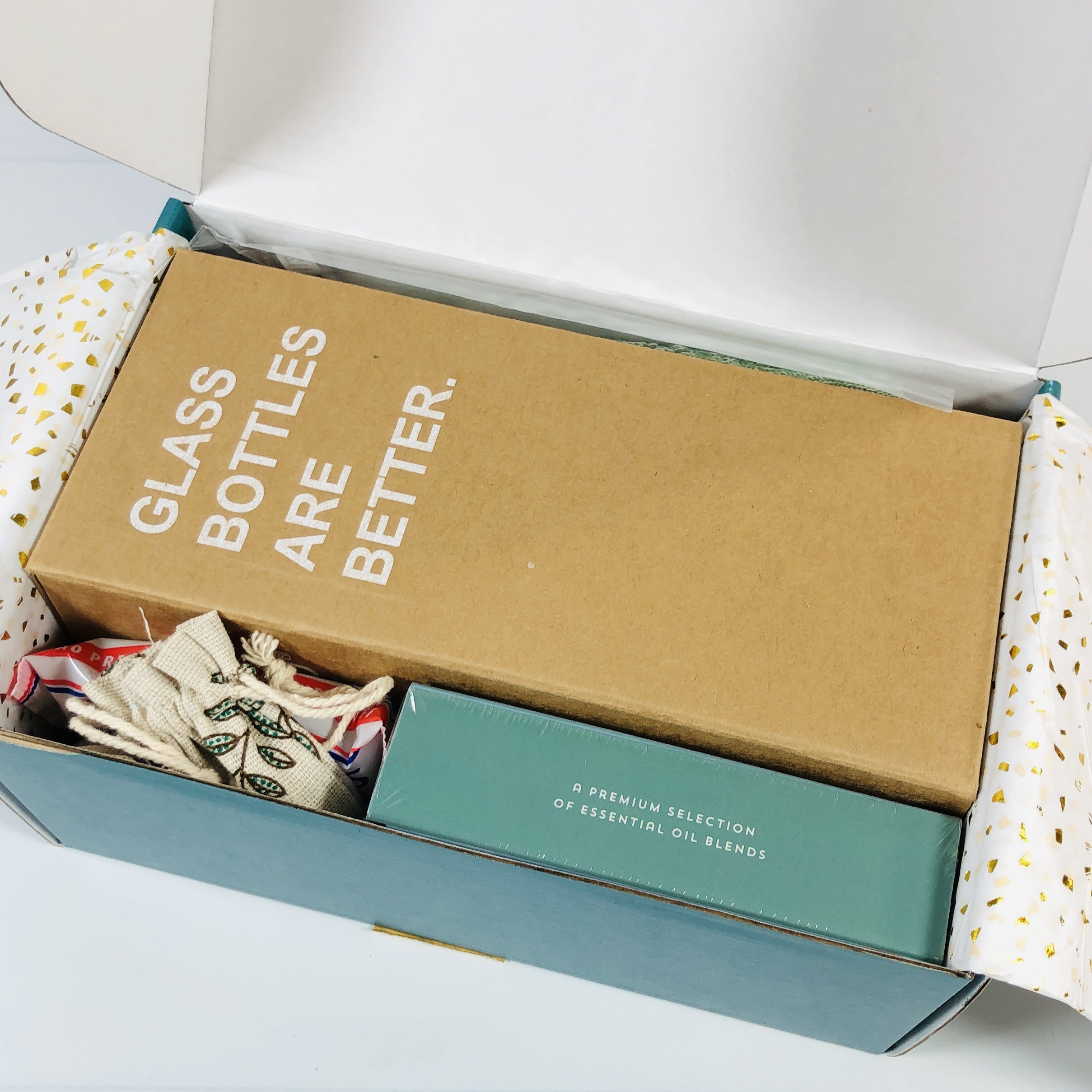 Everything was packed really well inside the box!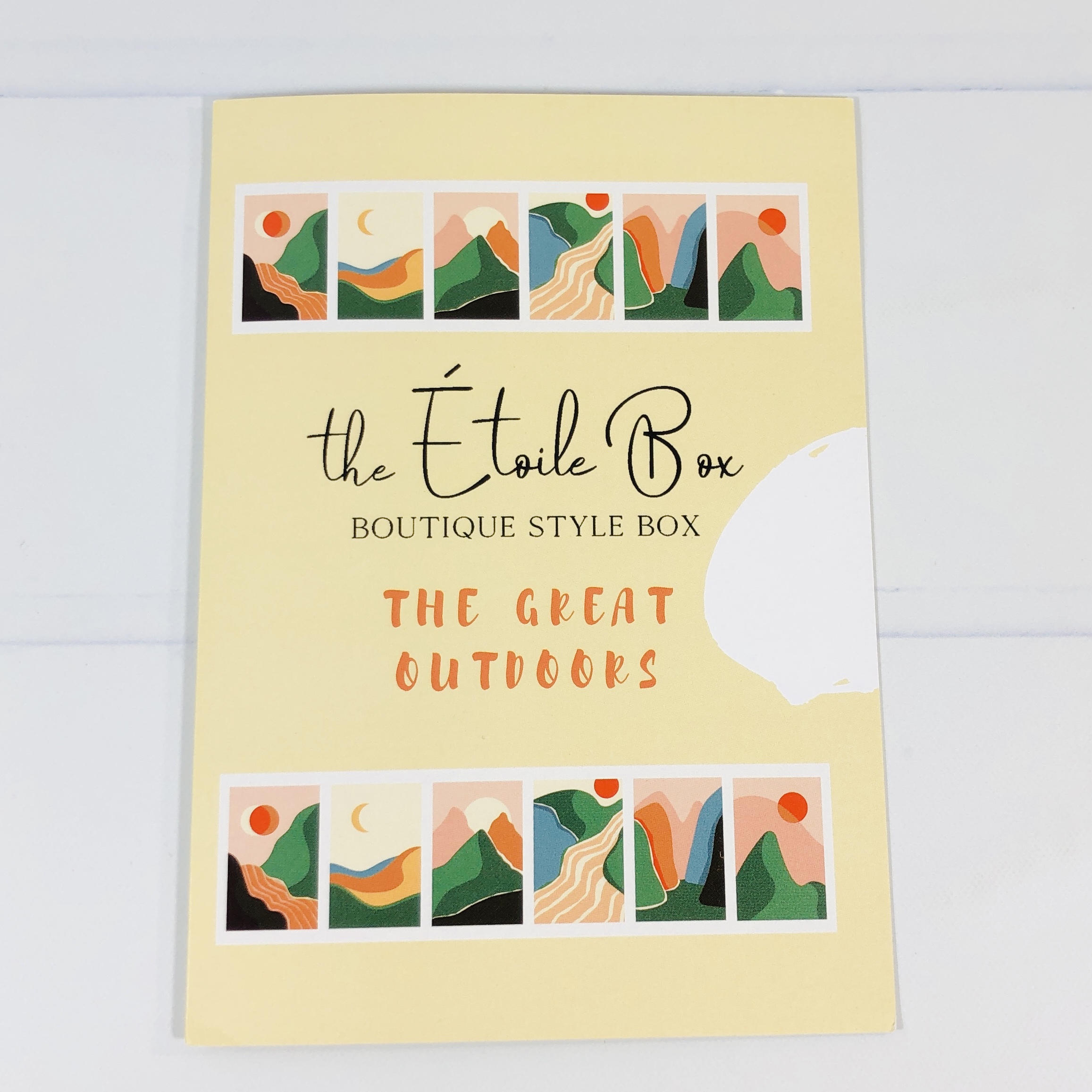 Inside I found a product info card with descriptions of the items in the June "The Great Outdoors" box!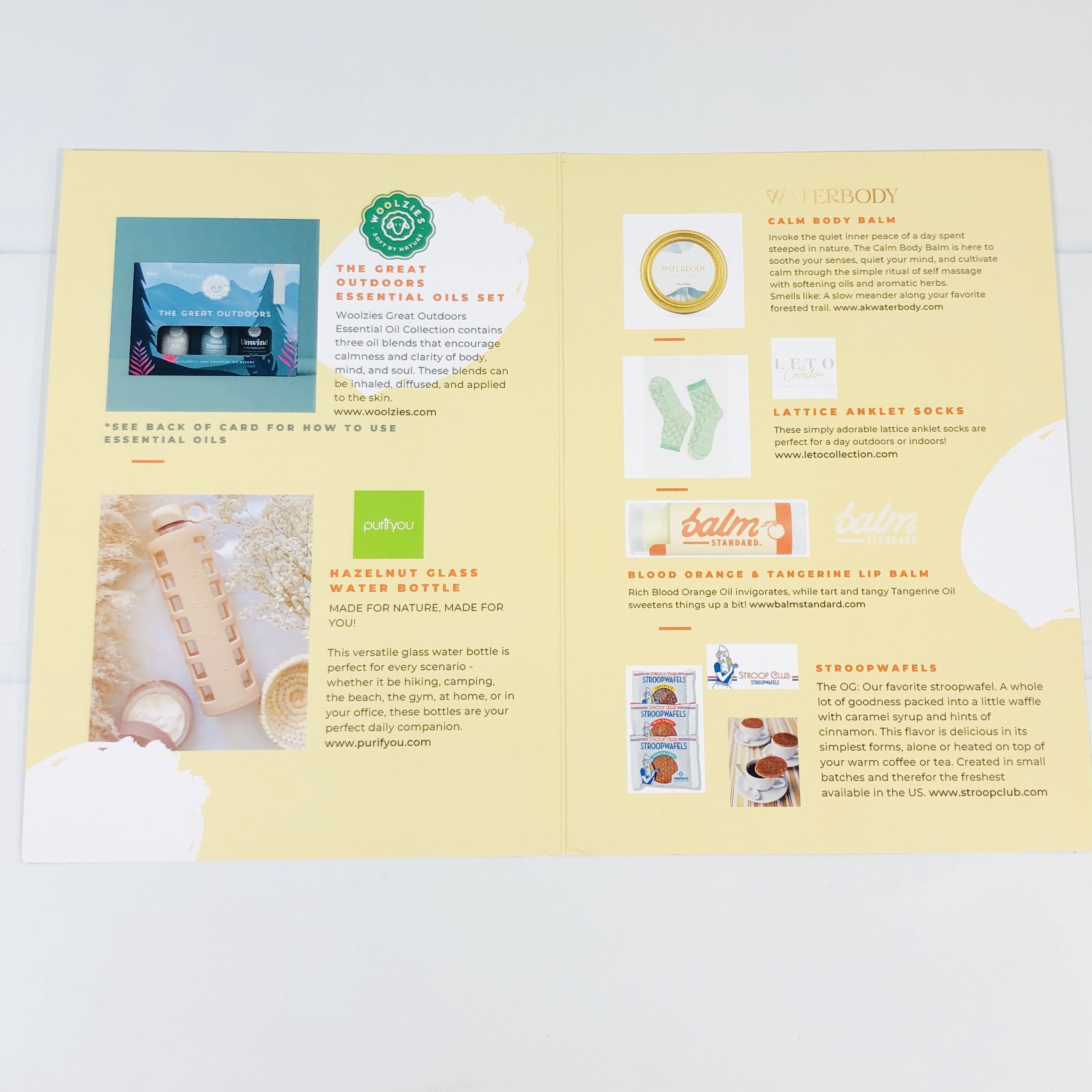 The inside listed the products, gave a description, and named the maker along with their website.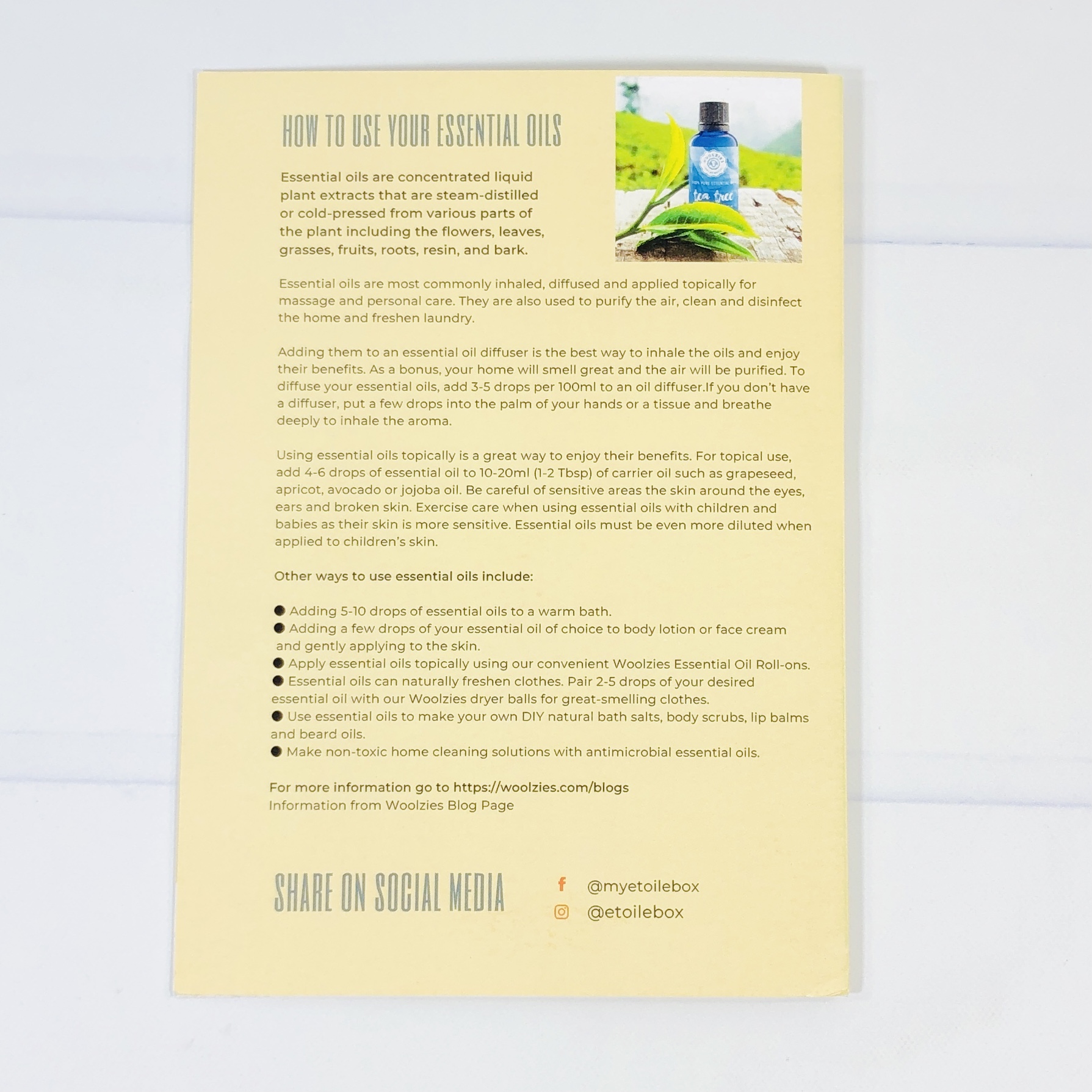 The back of the card described how to use the essential oils plus showed contact info.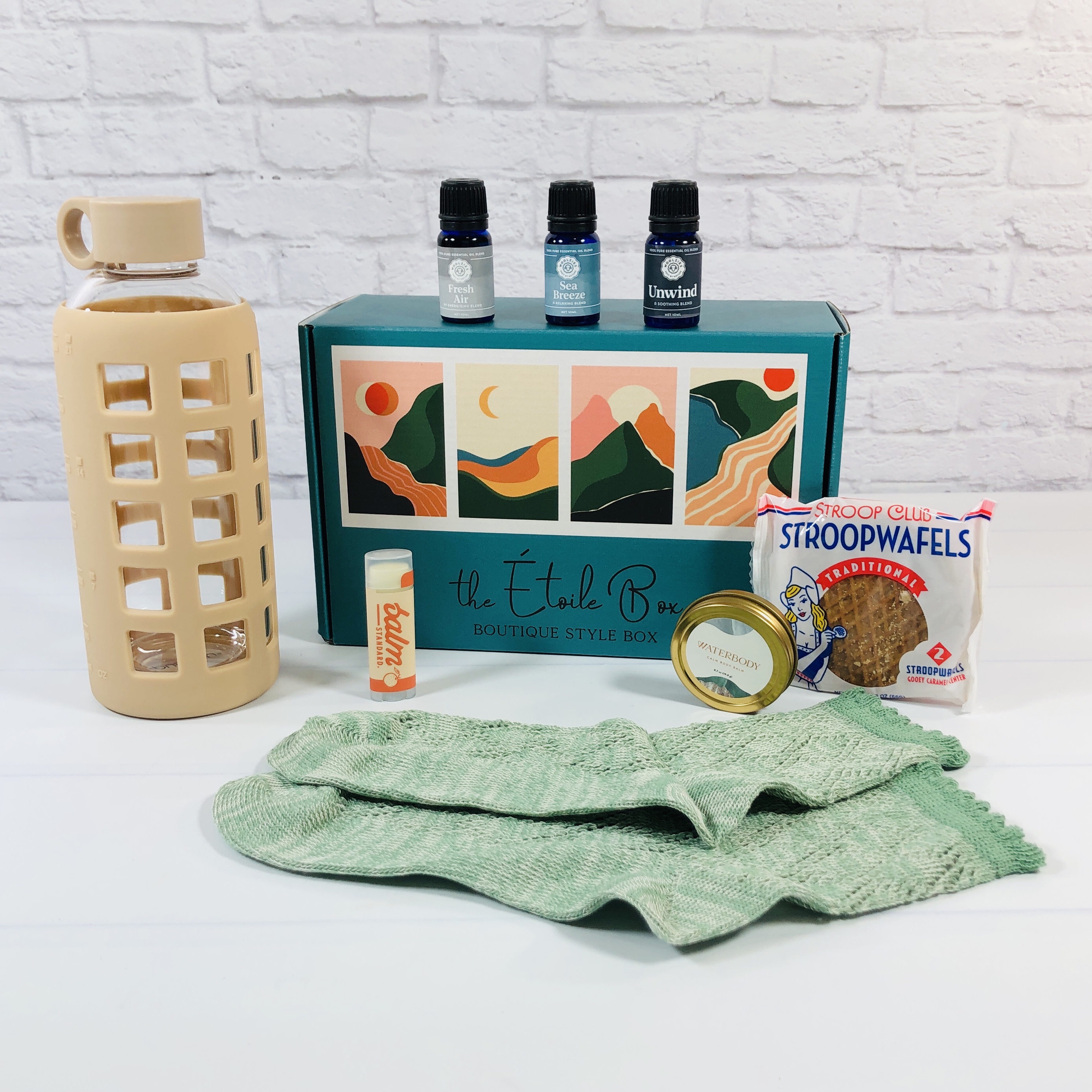 Everything in my box!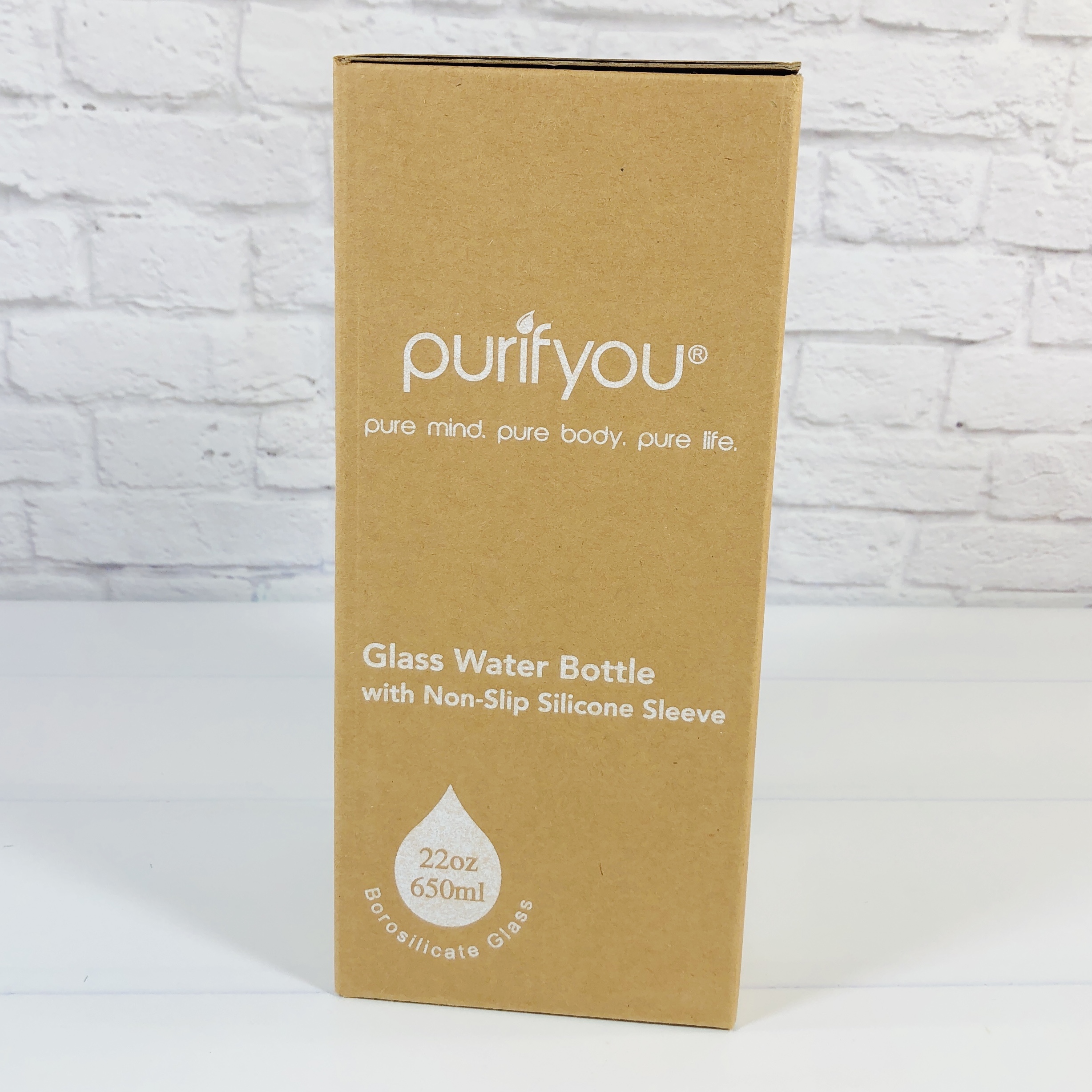 purifyou Glass Water Bottle, 22 ounces ($25) I pretty much only drink out of glass, and I love glass water bottles, especially the kind with a protective sleeve.
This water bottle holds 22 ounces, just under three cups. There are two different sets of markings on the sleeve. One side has ml/ounces, and the other side is even better because it lists times. It starts at the top and says 8am, 9am, 10am, then when you finish drinking the bottle you refill it up and the markings read 11am, 12pm, 1pm. Fill it up one more time and drink at 2pm, 3pm, and 4pm. You've just had 66 ounces throughout the day.
The opening is kind of slim so you might need to get a skinny water bottle brush. The glass is borosilicate, similar to Pyrex, and the part of the cap that touches the water is stainless steel. I have been using a similar water bottle for years and I am excited to add to my collection!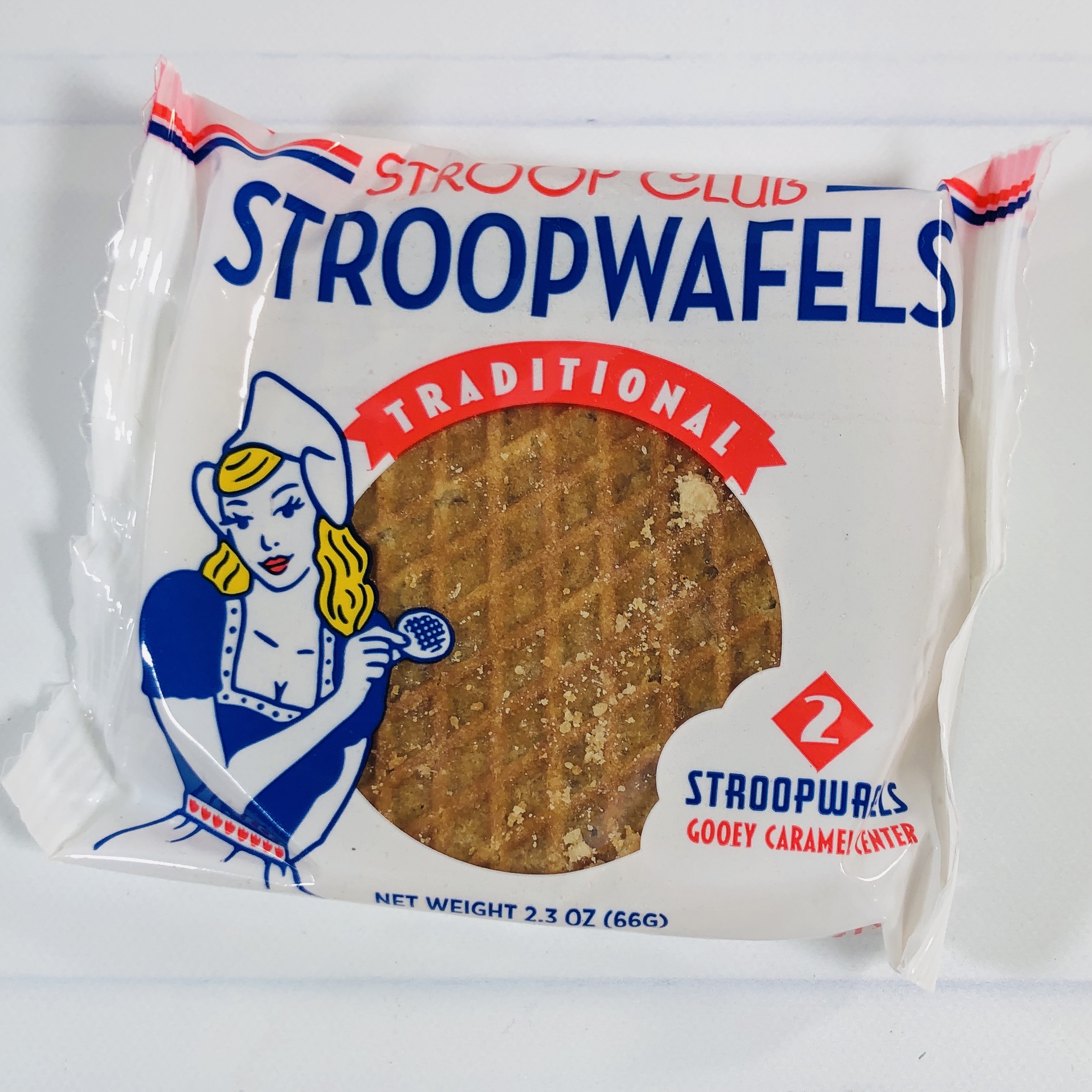 Stroop Club Stroopwafels ($2.49) I've tried a few different brands of stroopwafels before and I think they taste about the same no matter who makes them.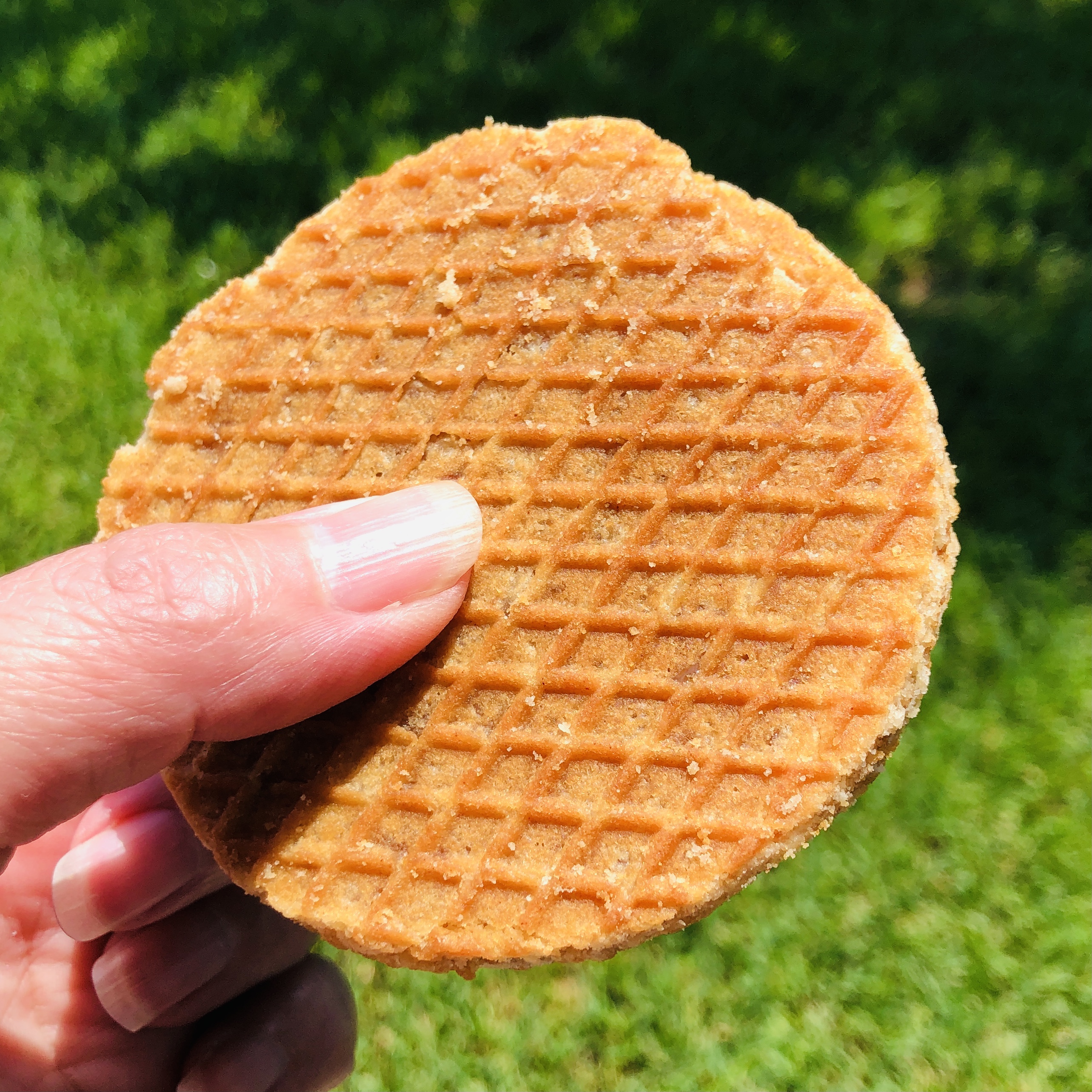 Please note that there are two cookies in this pack and I thought it was just one really thick cookie so my bad (or is it?…). A stroopwafel is a thin waffle-like cookie on the outside with a caramel filling on the inside. They originated in Holland and I've watched them being made fresh at a local farmers' market. You can eat them as is or place on top of a hot cup of coffee or tea and let the steam heat it up a little bit. There's a hint of cinnamon and the filling is kind of melted into the cookie, you can't separate the cookie pieces like an Oreo.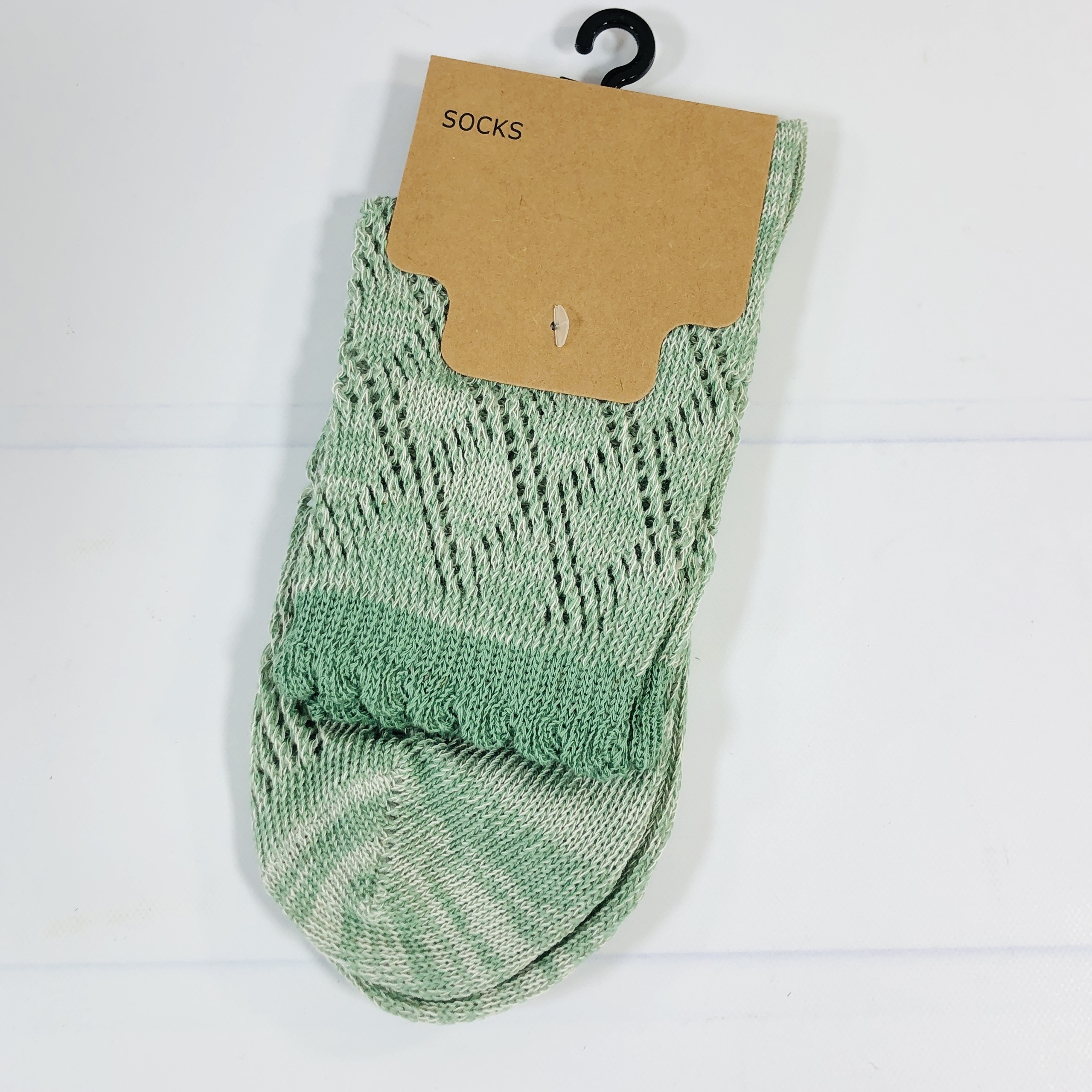 Leto Collection Lattice Anklet Socks I think this pair of socks is cute, I know my daughter will like them so I will gift them to her.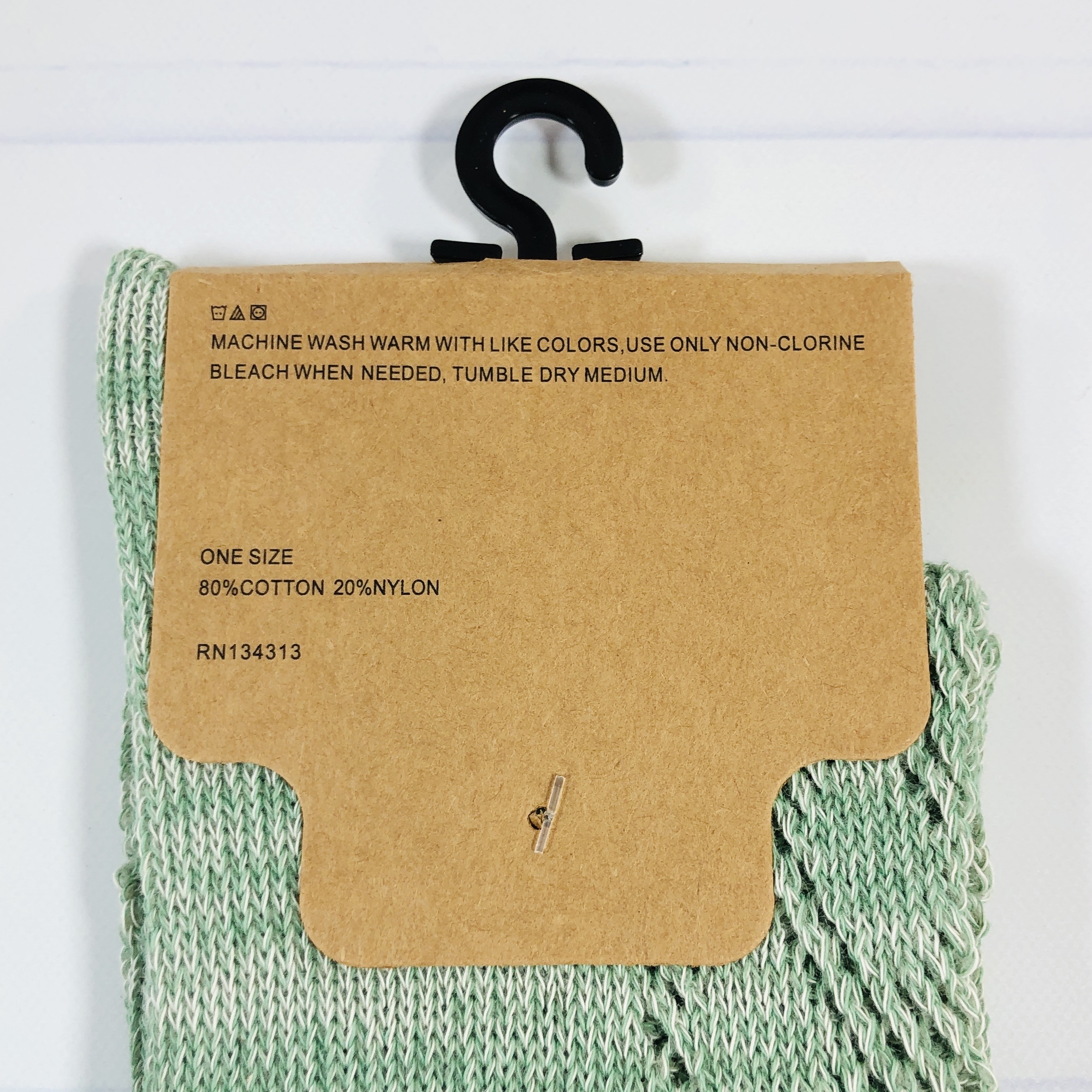 The socks are made of cotton and nylon and can be machined washed and dried.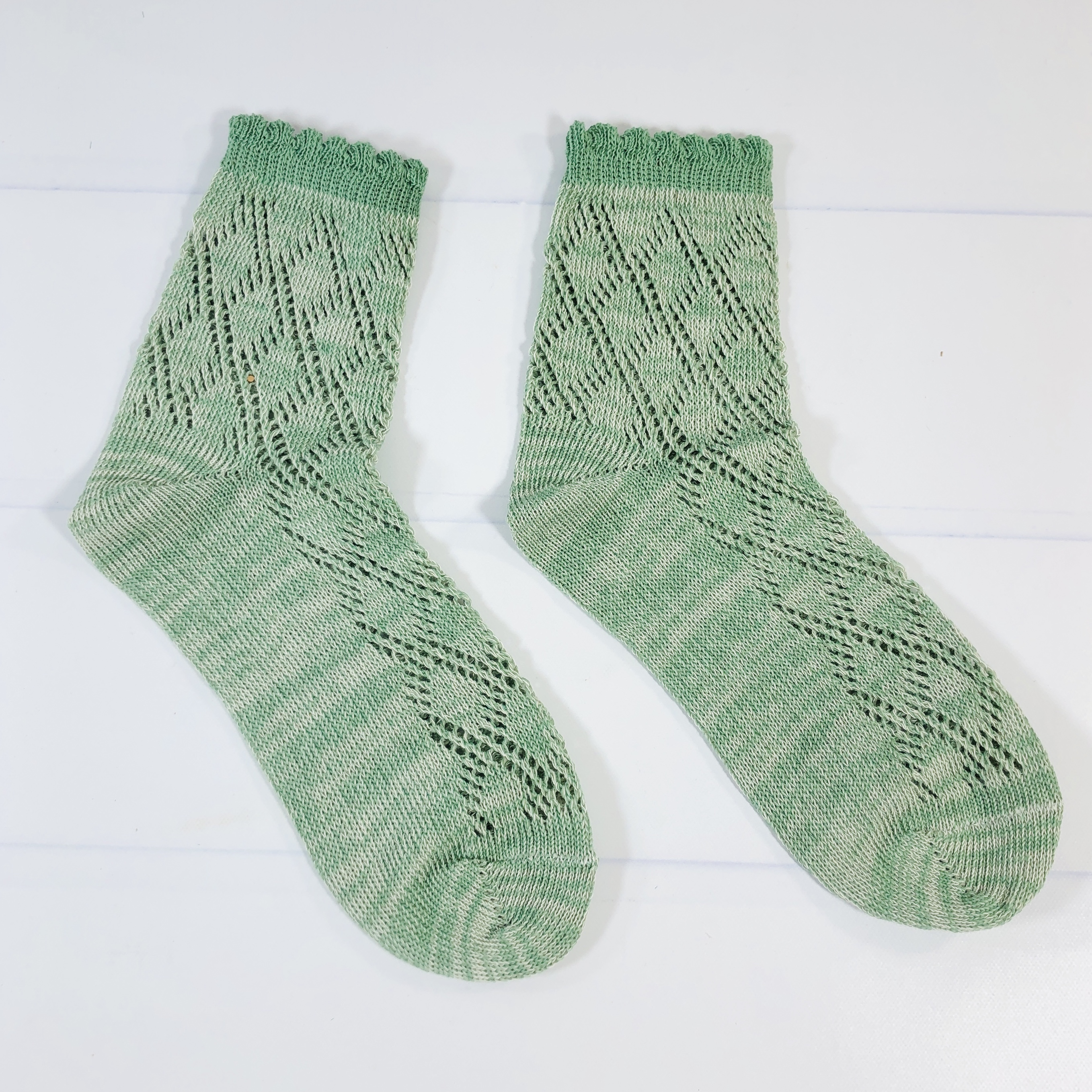 They look a little lacy, very feminine and sweet.
Here's a closer look at the knit pattern. These don't go up very high but then I think that's perfect for summer.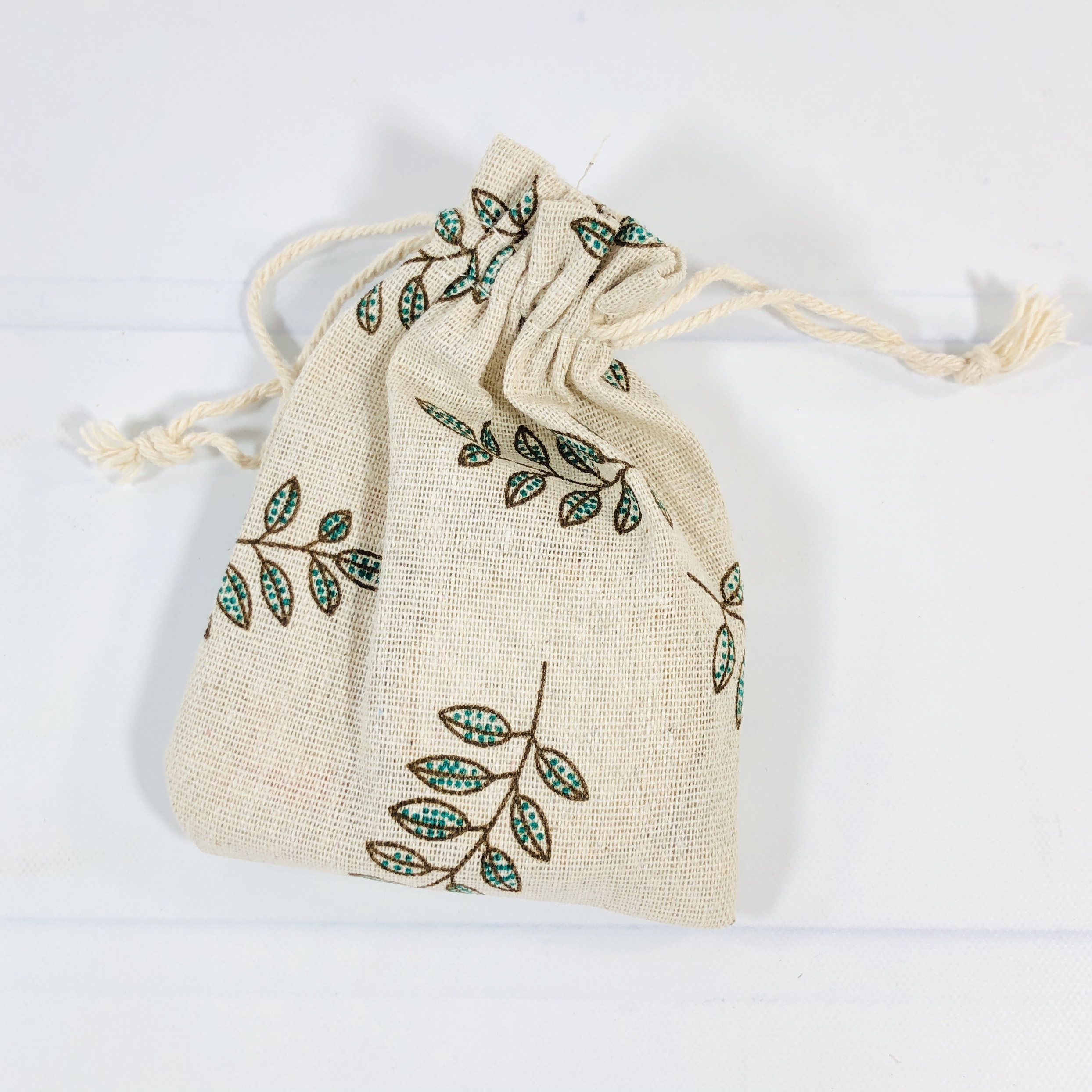 The next duo came in a reusable drawstring pouch.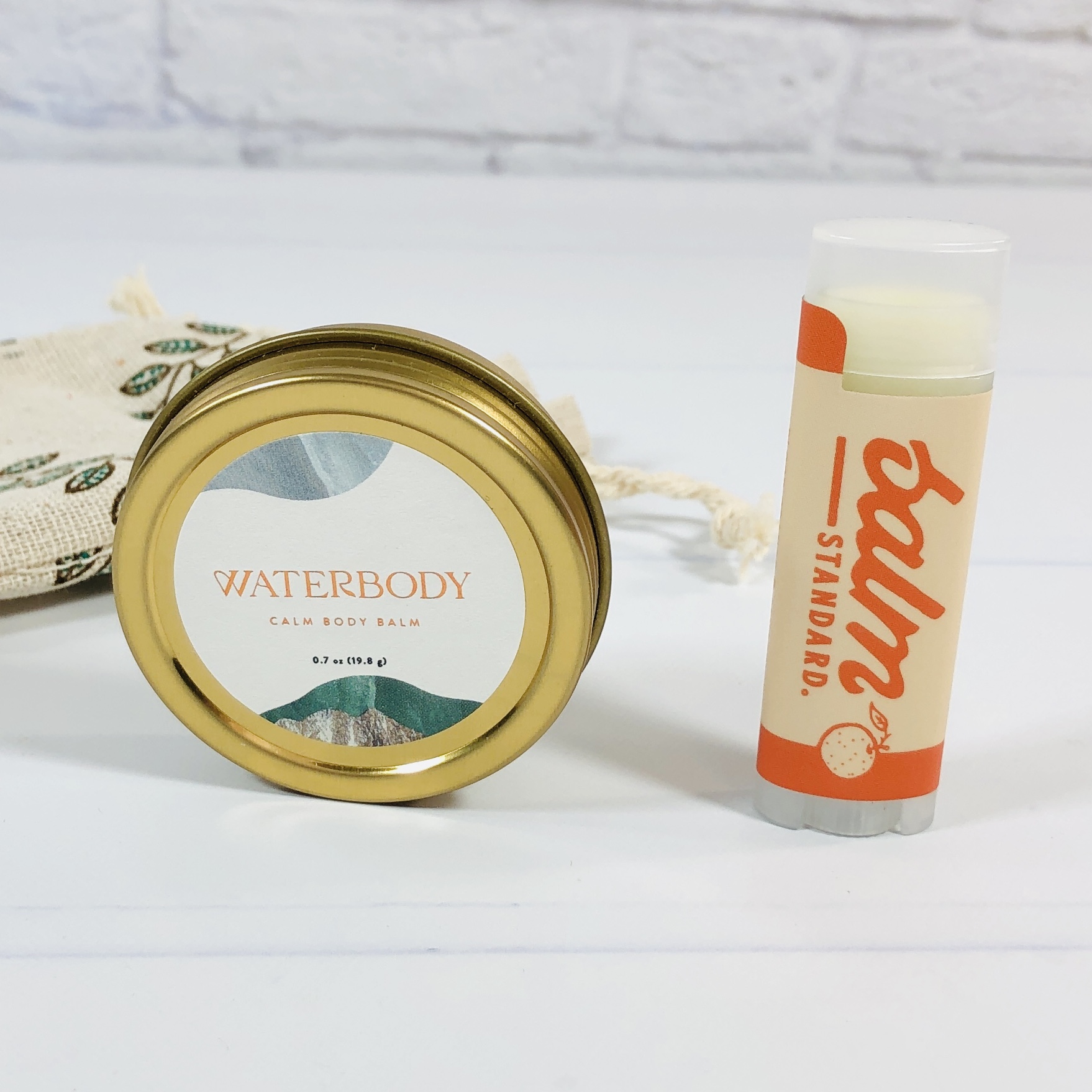 It's a body balm and a lip balm!
Balm Standard ($5) The lip balm is made with beeswax, coconut oil, sweet almond oil, and cocoa butter plus it's flavored with tangerine oil, although I really didn't detect much flavor or scent at all.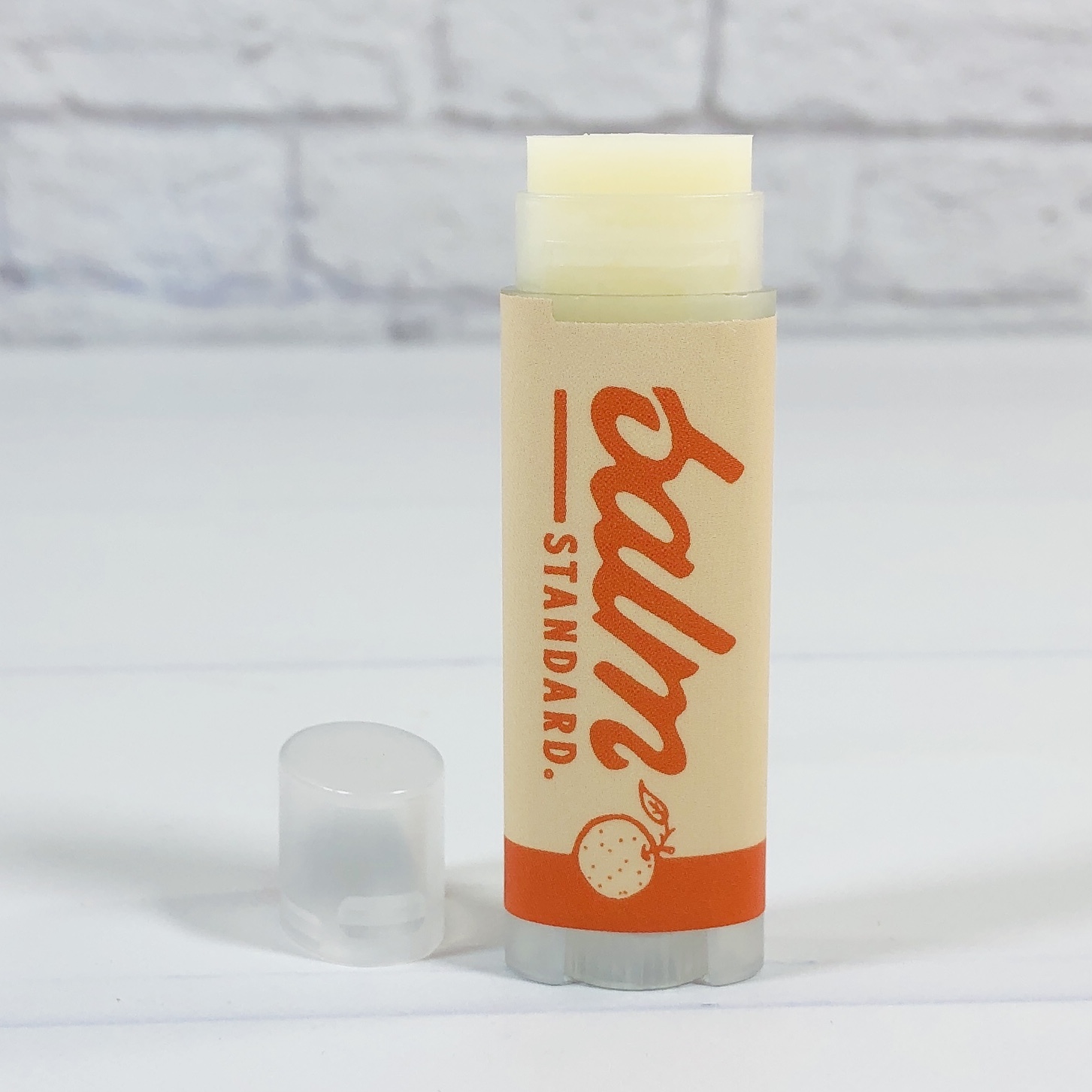 This is a lovely basic lip balm and it will get used up! It glided on easily and left my lips soft.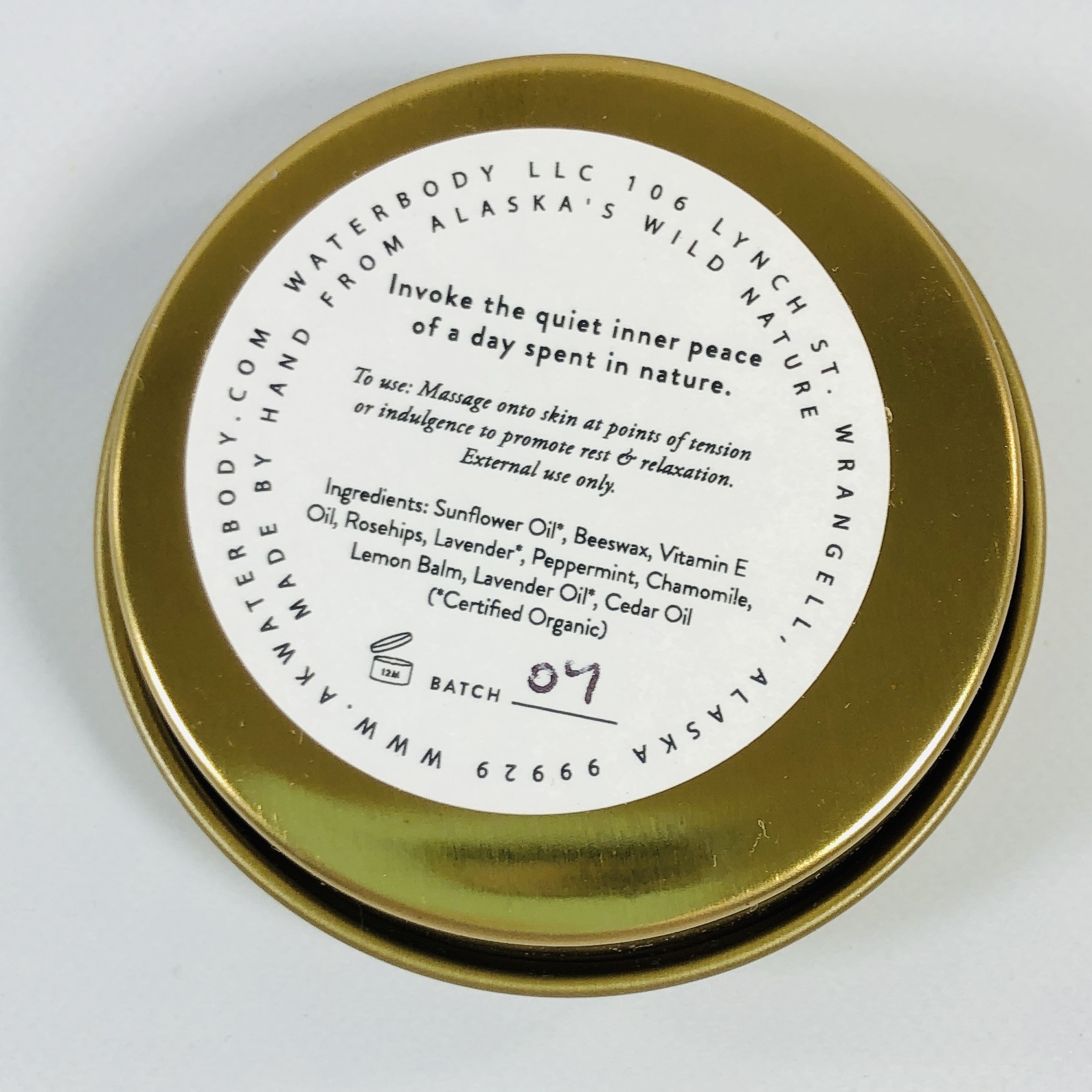 Water Body Calm Body Balm ($10) A relaxing body balm is in this tin and it is made with beeswax, sunflower oil, and a blend of essential oils.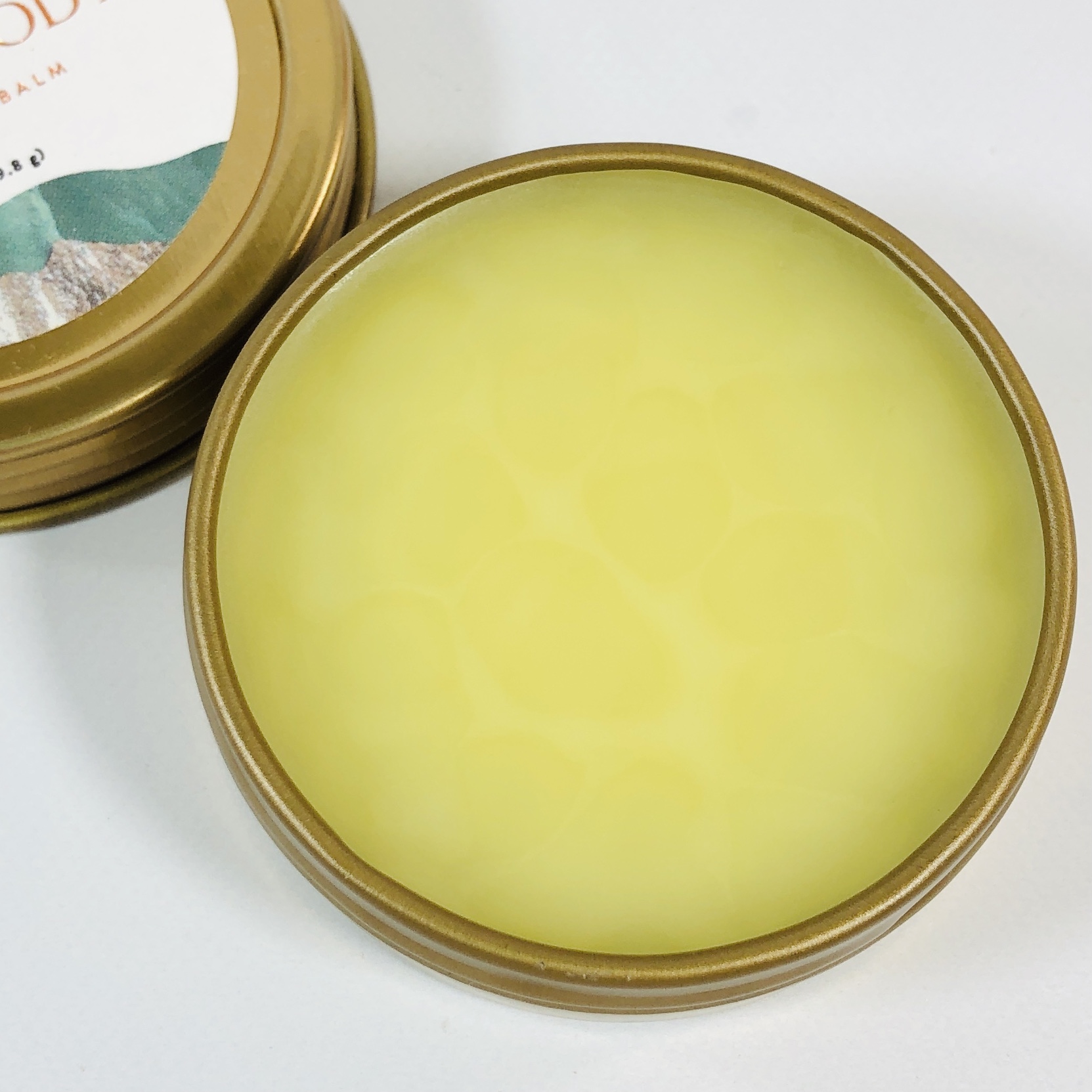 There is a calming bedtime ritual described on the brand's website and it involves massaging the balm into the temples, neck, back of head, hands, and feet. Of course, I don't think the elbows and cuticles would mind a relaxing massage with this silky smoother. The scent is calming and the lavender isn't overly strong, it is in harmony with the other oils.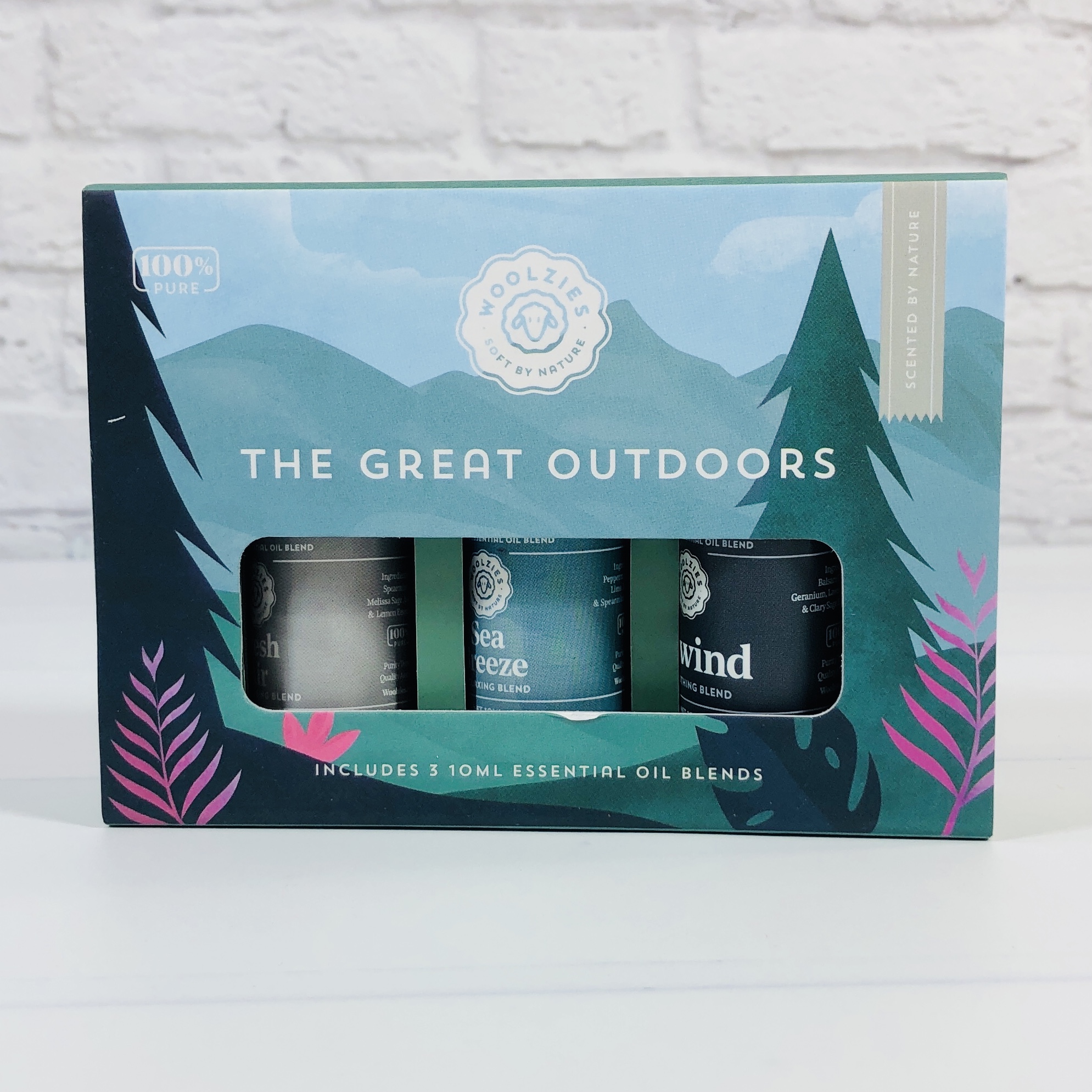 Woolzies The Great Outdoors Essential Oil Blends ($18.99) A set of three essential oil blends are here to bring the outdoors inside via diffusing!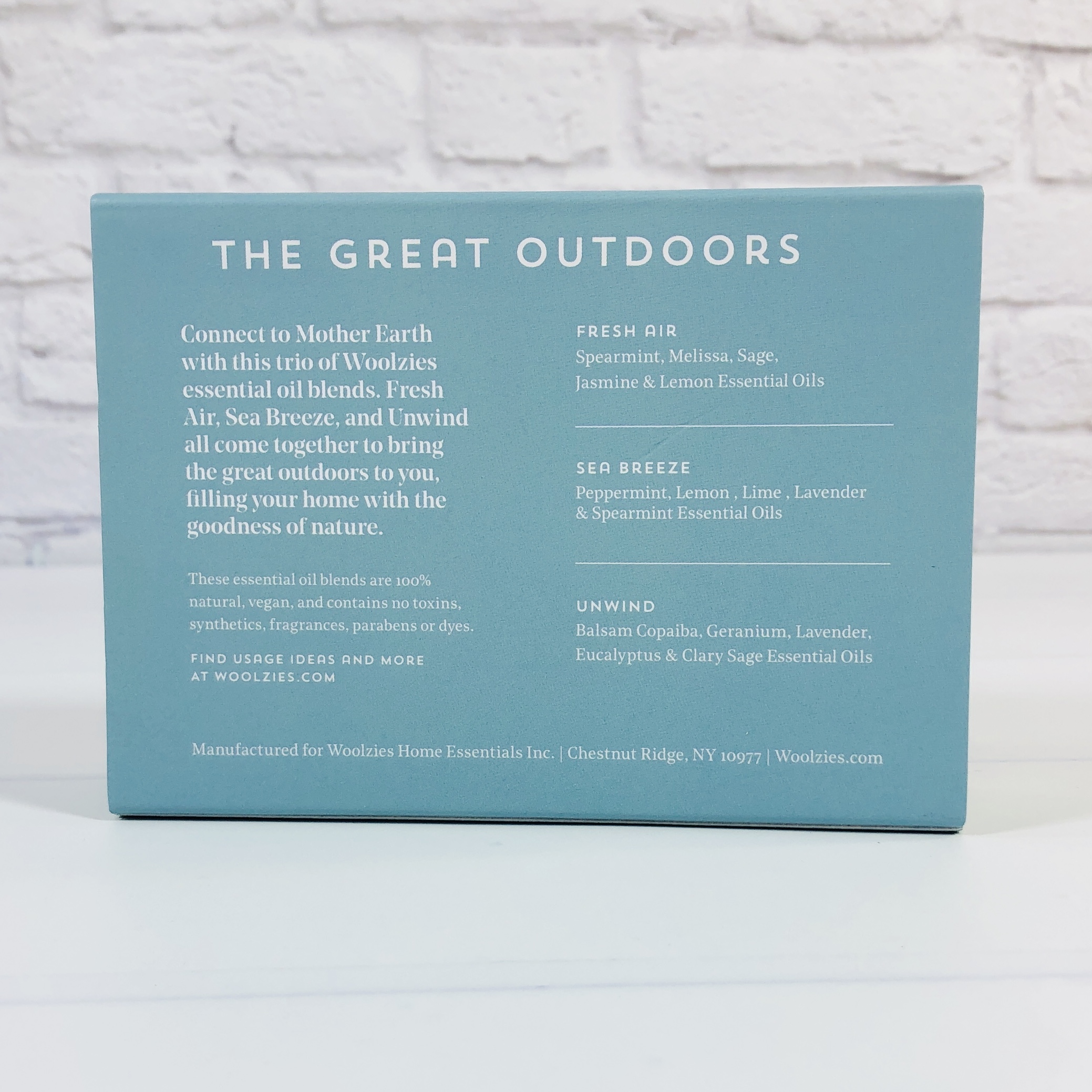 The scent descriptions are on the back of the box and that happens to be the ingredients in each bottle too. Woolzies states that they can be inhaled, diffused, and applied to the skin but if you plan on using them on your body you will need to dilute them in a carrier oil such as coconut or sweet almond oil before applying, as it can cause irritation. Of course, if you are pregnant or nursing then skip using until checking with your doctor or health care professional.
Fresh Air is floral with a bright, uplifting peppermint note; Sea Breeze is warm and sharp; and Unwind is relaxing and smells most like geranium. Here's a super easy recipe: mix a couple spoonful's of sugar, a bit of oil (even mild olive oil will work in a pinch), and a couple of drops of one of these oils and mix, then use as a body scrub! No diffuser? Place a couple of drops of one of the oils on a tissue and hold it close to your nose while taking deep breaths.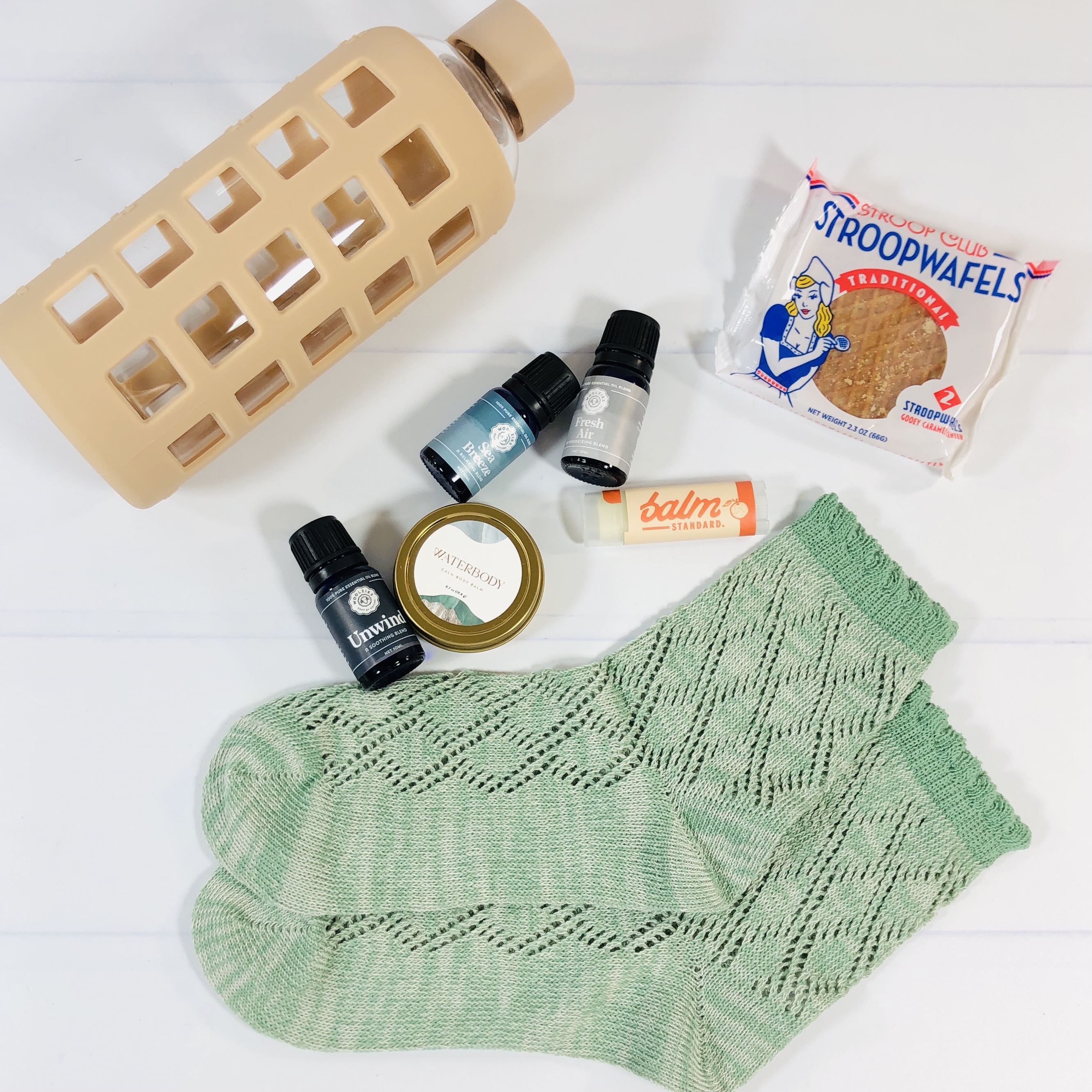 Étoile Box is one of the subscriptions I get really excited about seeing in my mail! The themes have been thoughtful and I think they do a really good job of making the items fit into that theme. The little touches, like a new box design every month, are cute too. I am thrilled with my new glass water bottle, I think drinking water at the times indicated on the bottle sleeve will help me reach my goal to stay hydrated. The stroopwafel was tasty. The essential oils will be diffused for sure. My daughter will become the owner of the socks and the lip balm and body balm are relaxing ways to treat myself at the end of the day.
What do you think of this box?