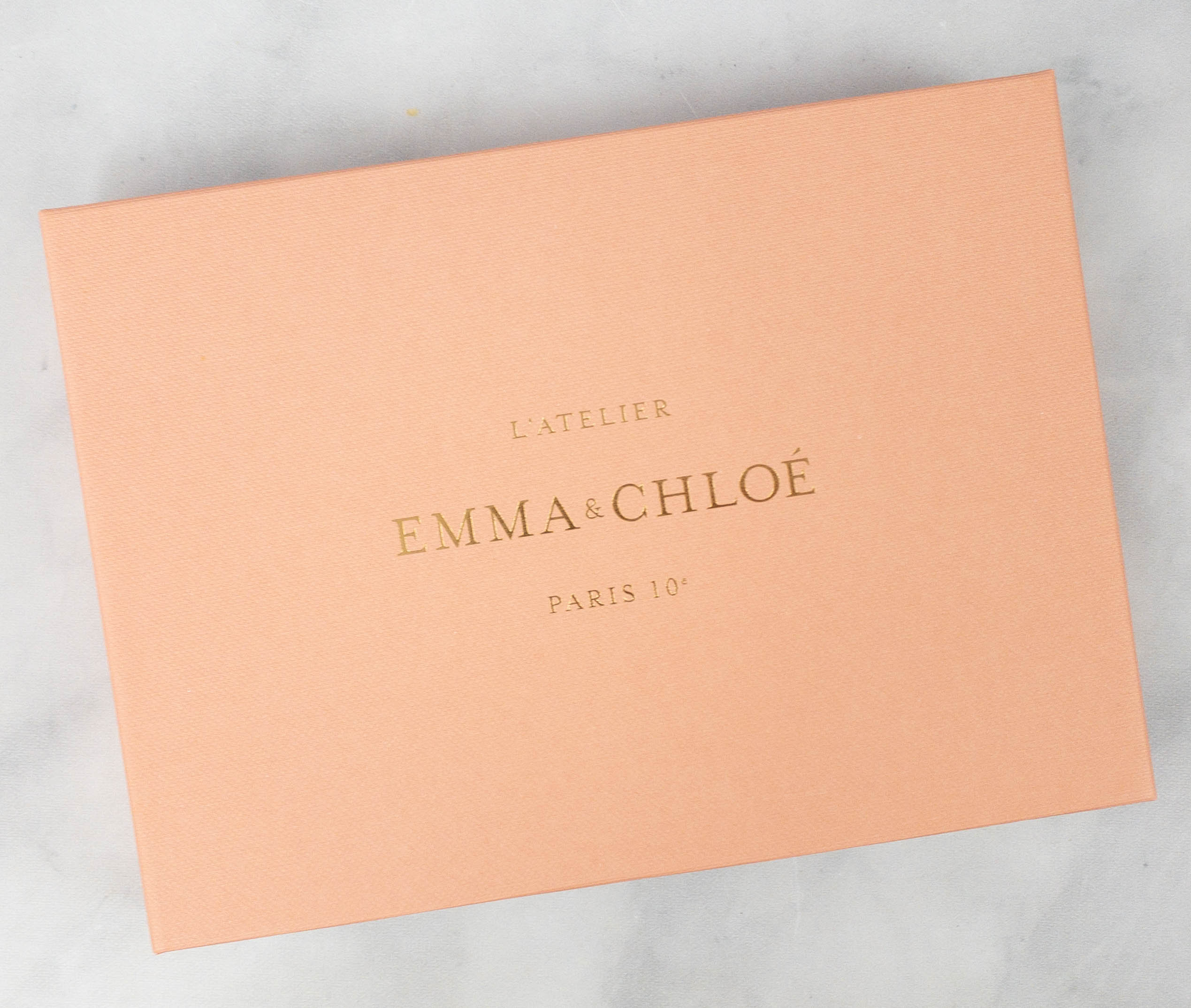 Emma & Chloe is a monthly French designer jewelry subscription box. Every month you'll get a new piece ($50 to $200 value) for $35. You can also shop the website for some beautiful accessories, and your monthly membership comes with 20% off the shop!
DEAL: Use the coupon code HELLOEC10 to get $10 off SITEWIDE!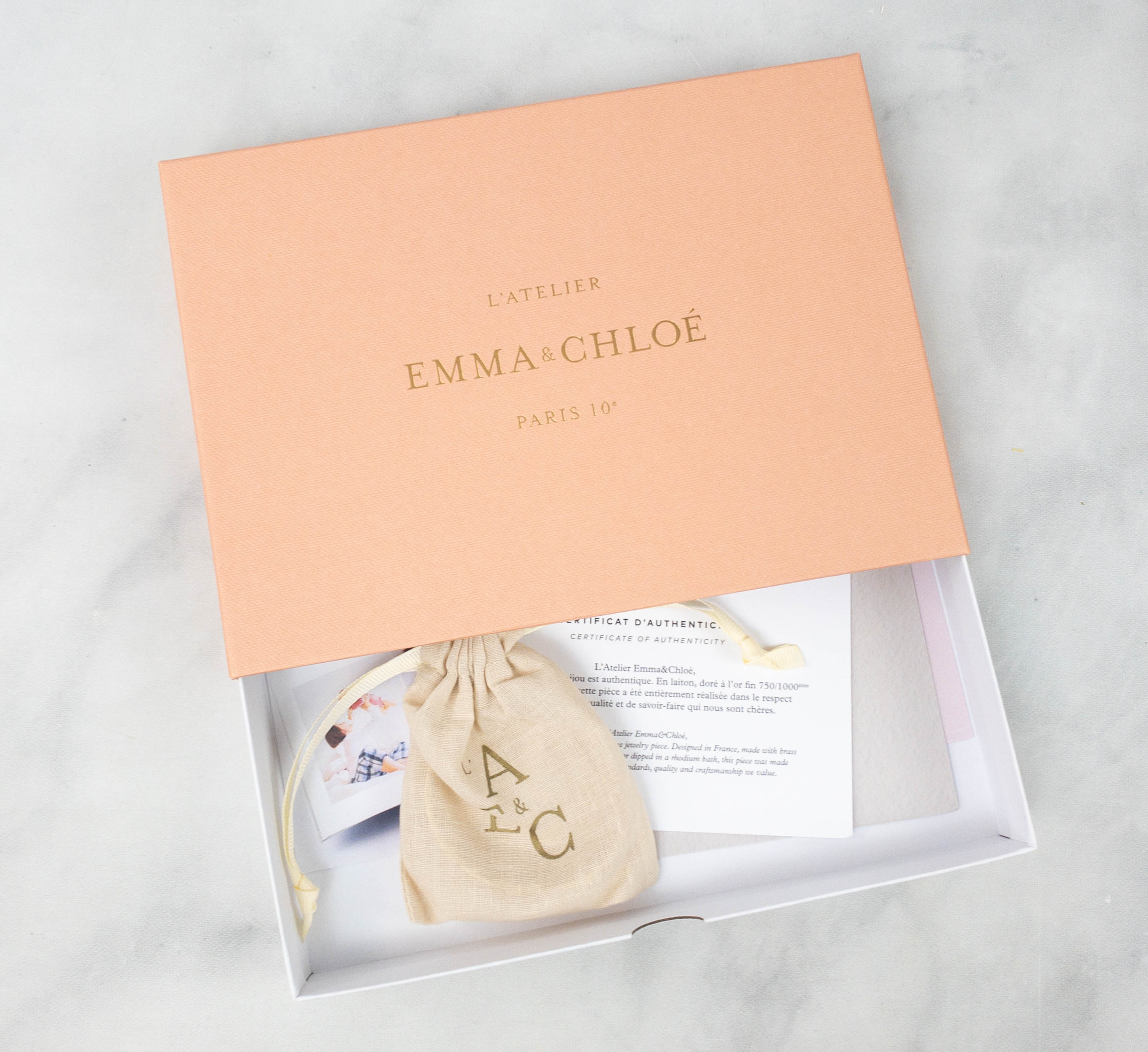 The items were packed in a drawstring pouch.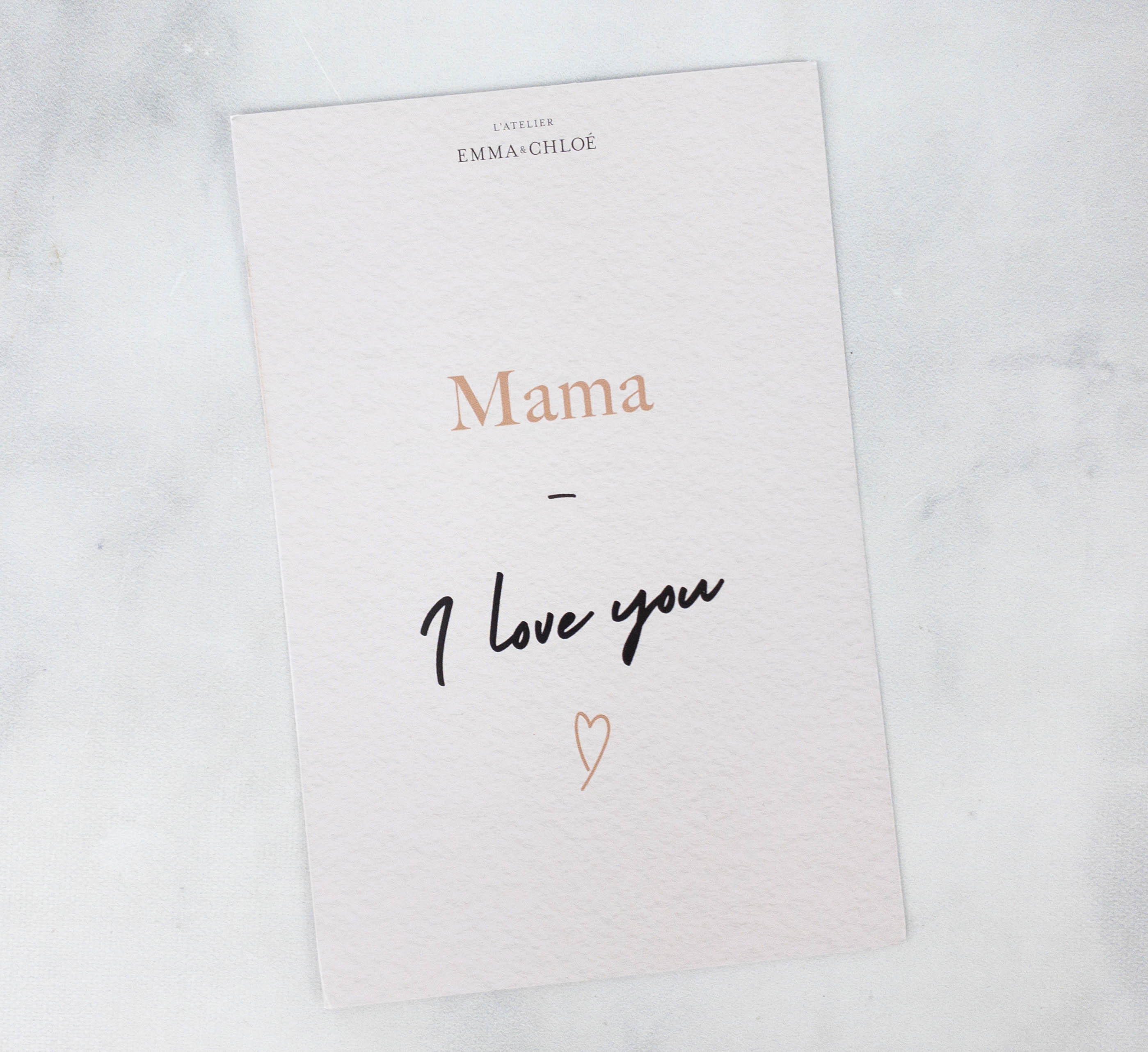 This month, I didn't receive a mini-magazine. However, there's a included promotional card from Emma & Chloe.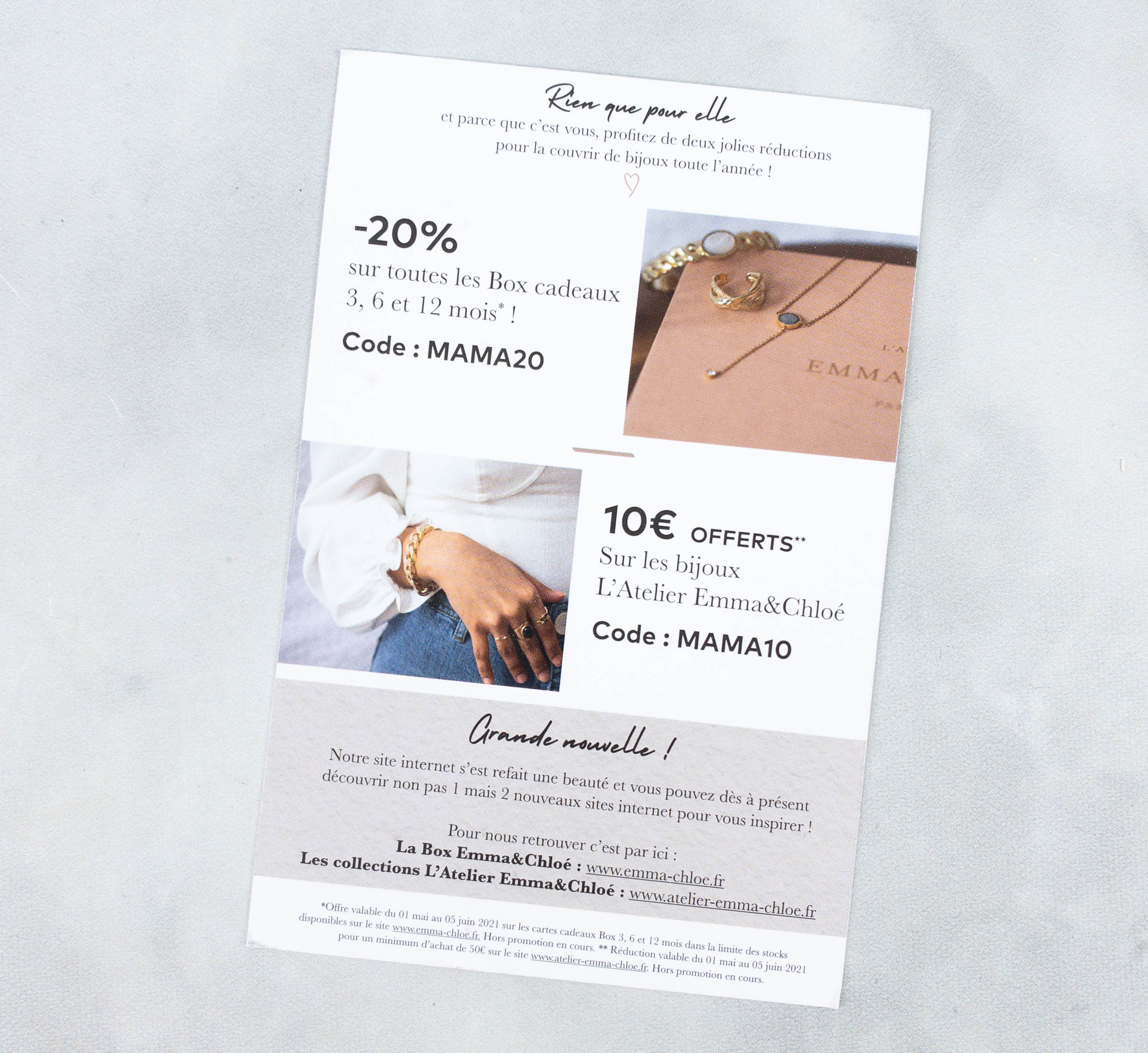 At the back, there are discount codes for purchases on the Emma & Chloe's website!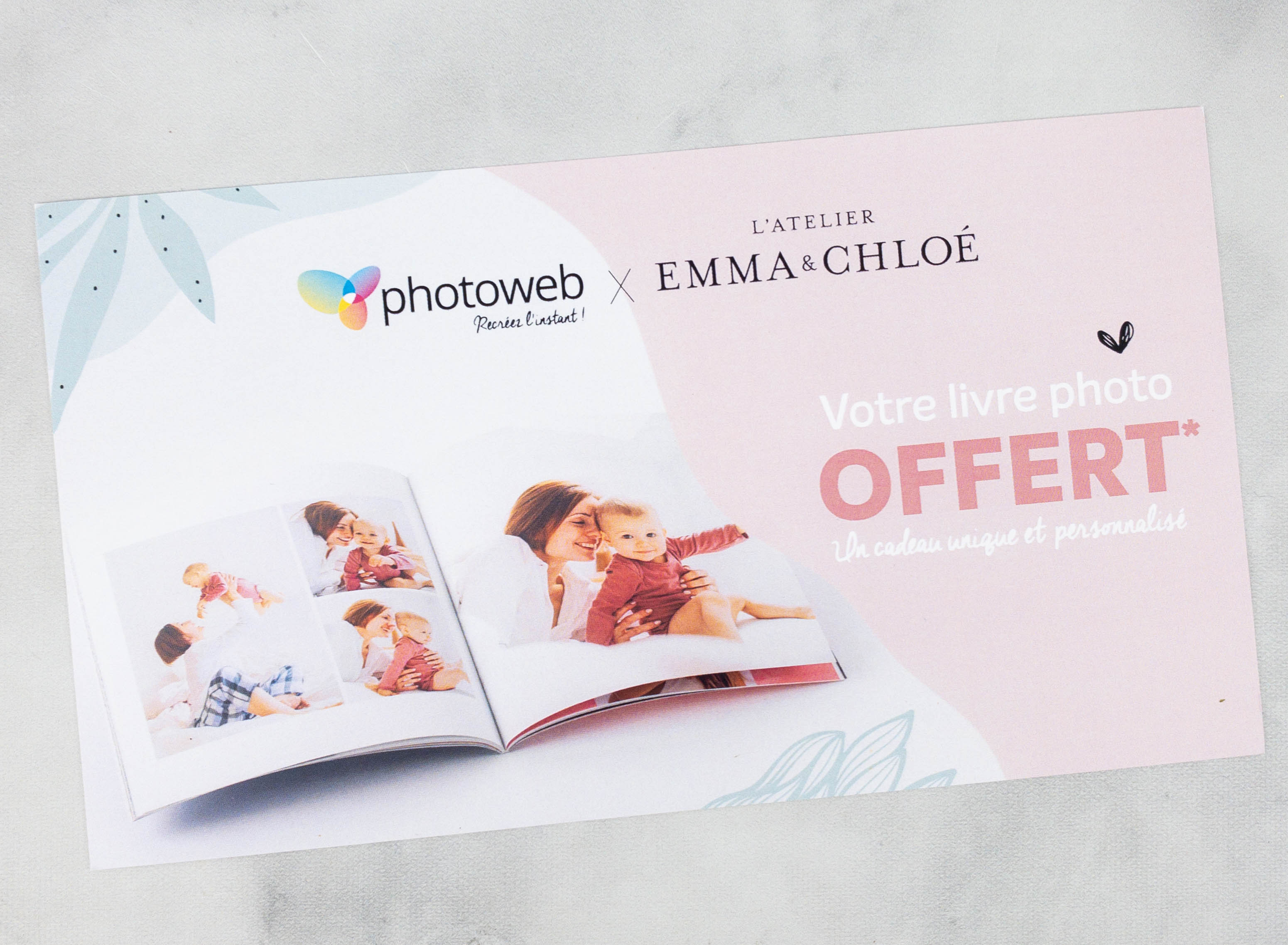 Here's another card from Photoweb X Emma & Chloe.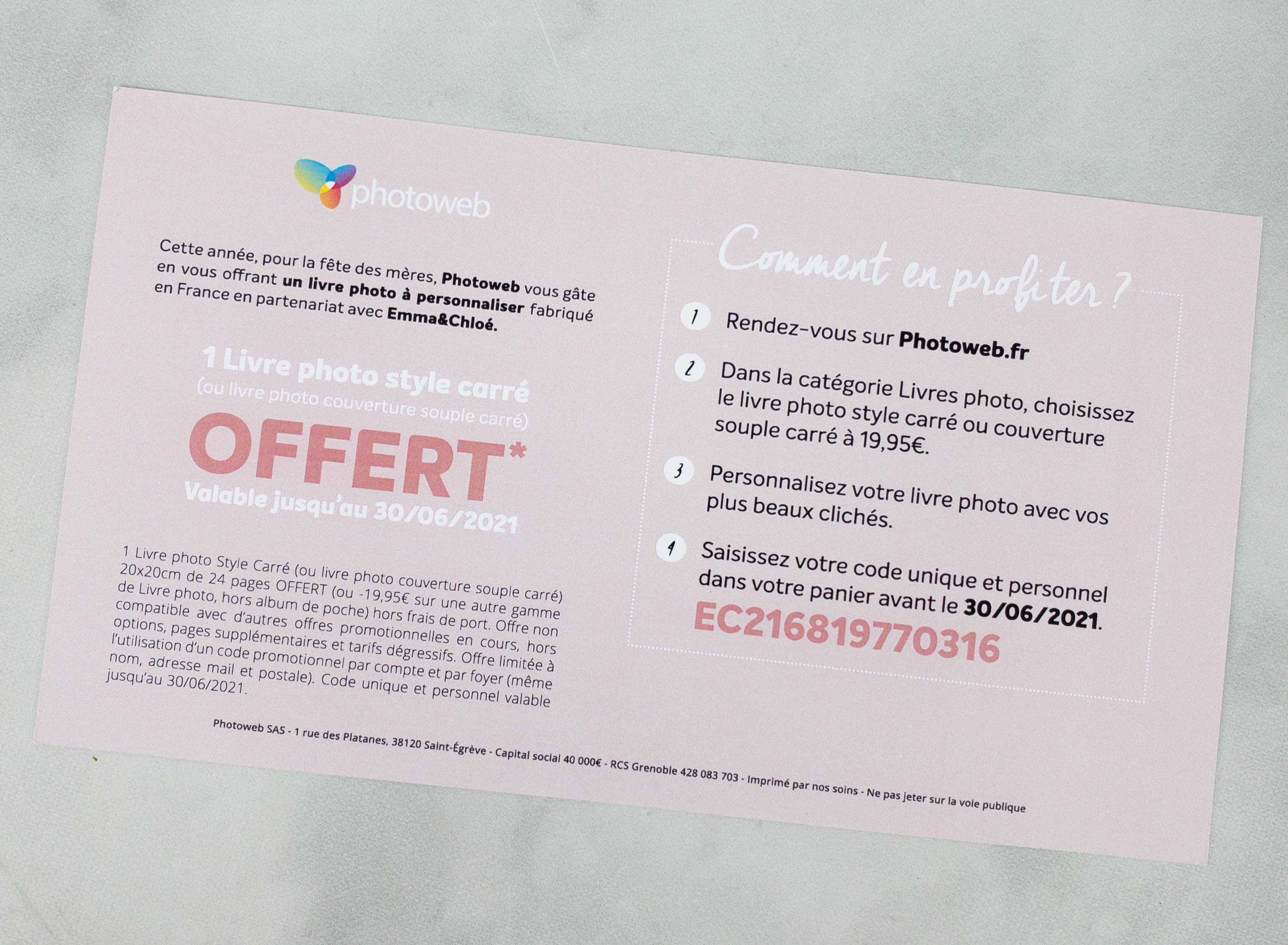 At the back is a coupon that you can use to get a free a square style photo book from Photoweb. Unfortunately this offer isn't for Photoweb USA – it's a real bummer, but I guess we really know their main market is France!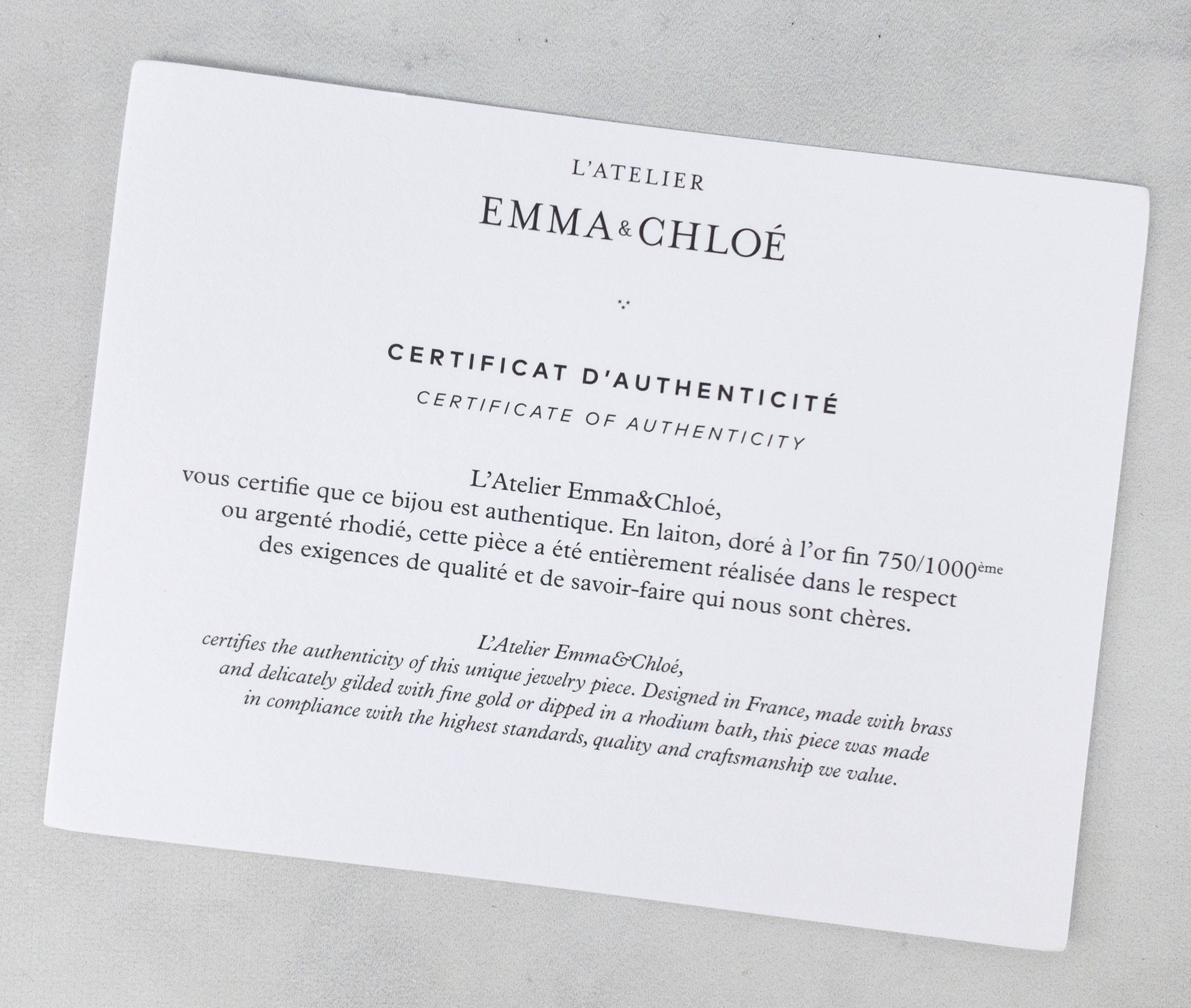 Each box also includes a Certificate of Authenticity, which ensures that you get only the real deal! Everything is designed in France!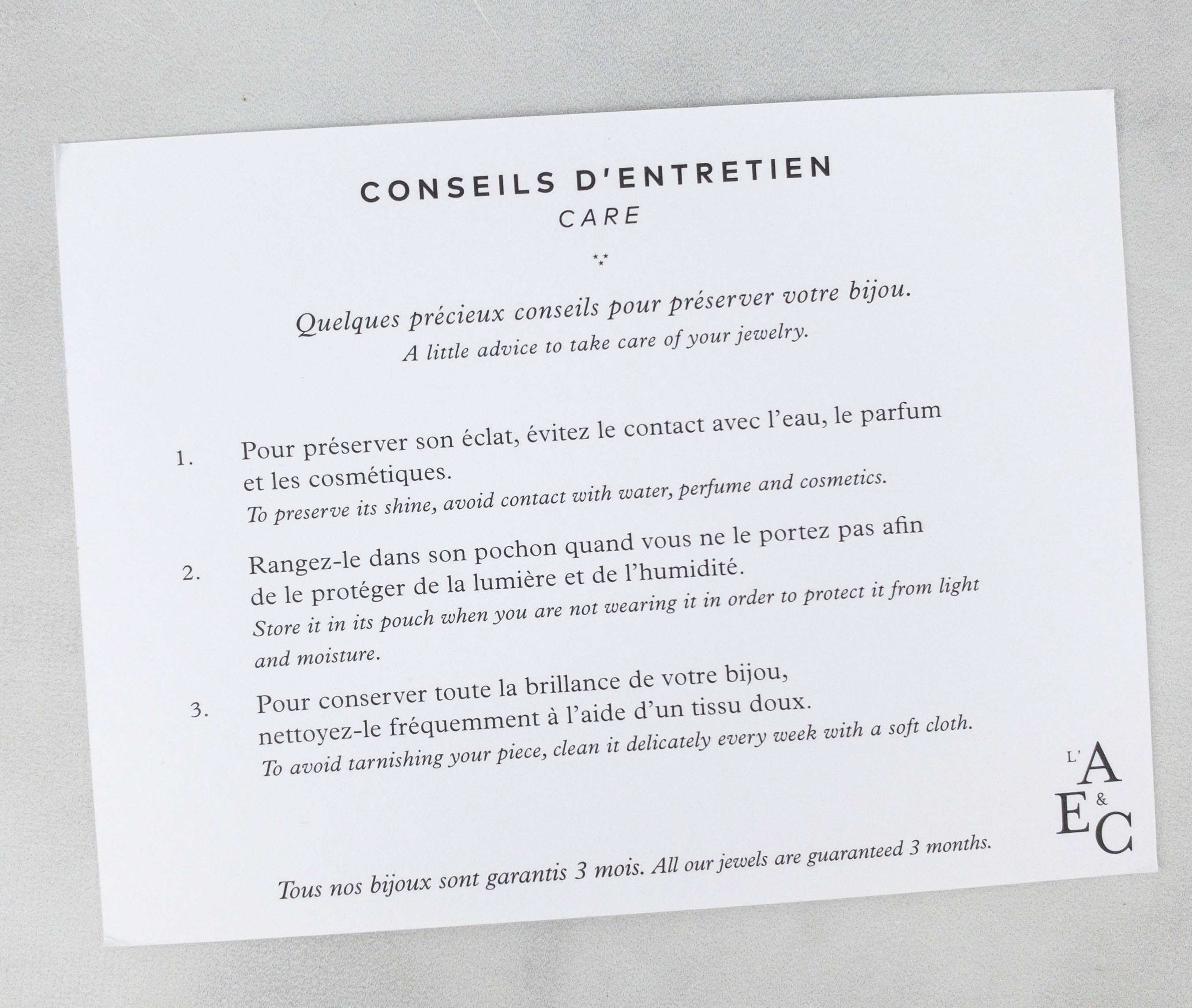 Knowing how to value and preserve your jewelry is essential, that's why they included a card with some special care tips.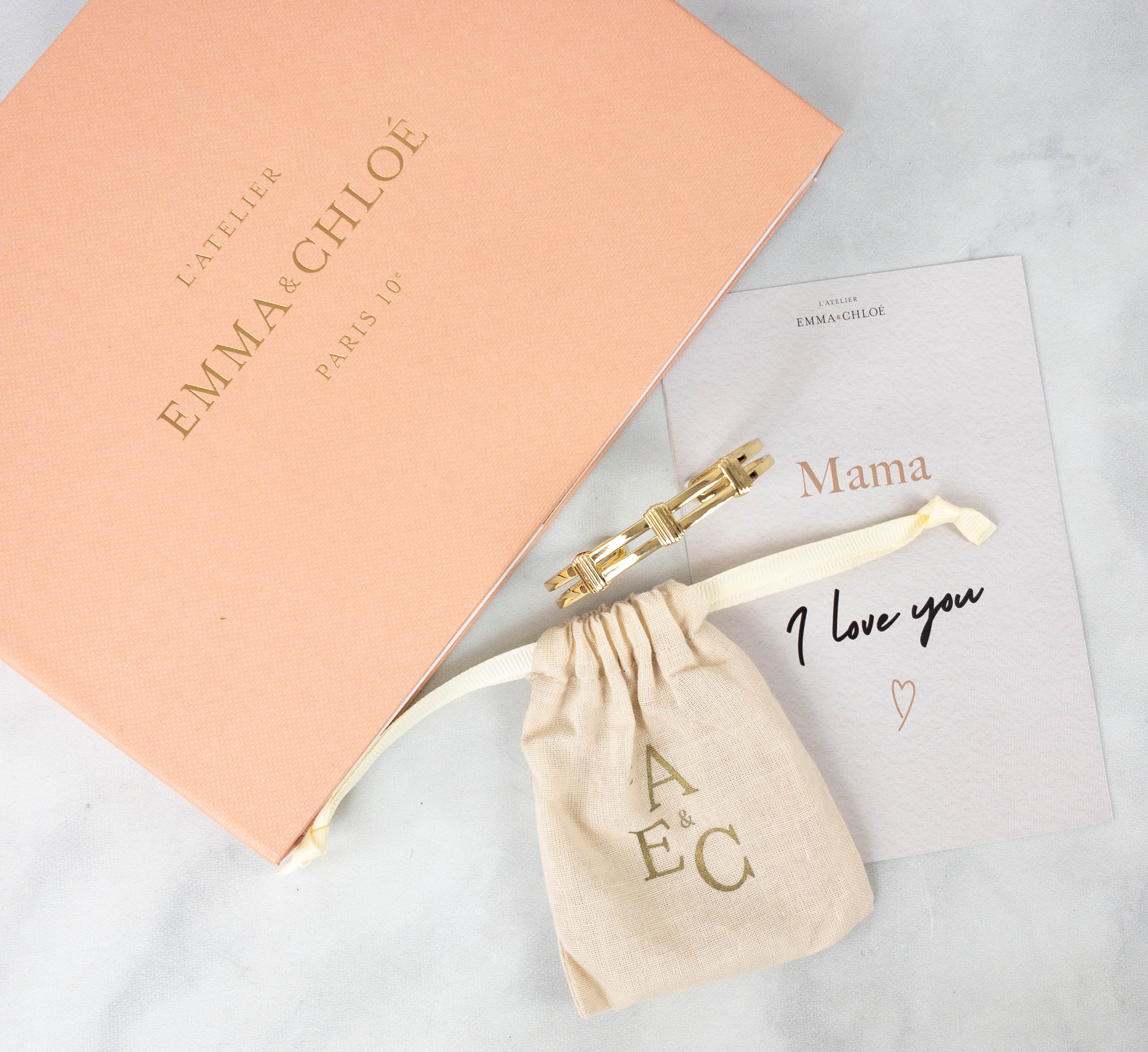 Here's everything inside my pretty box!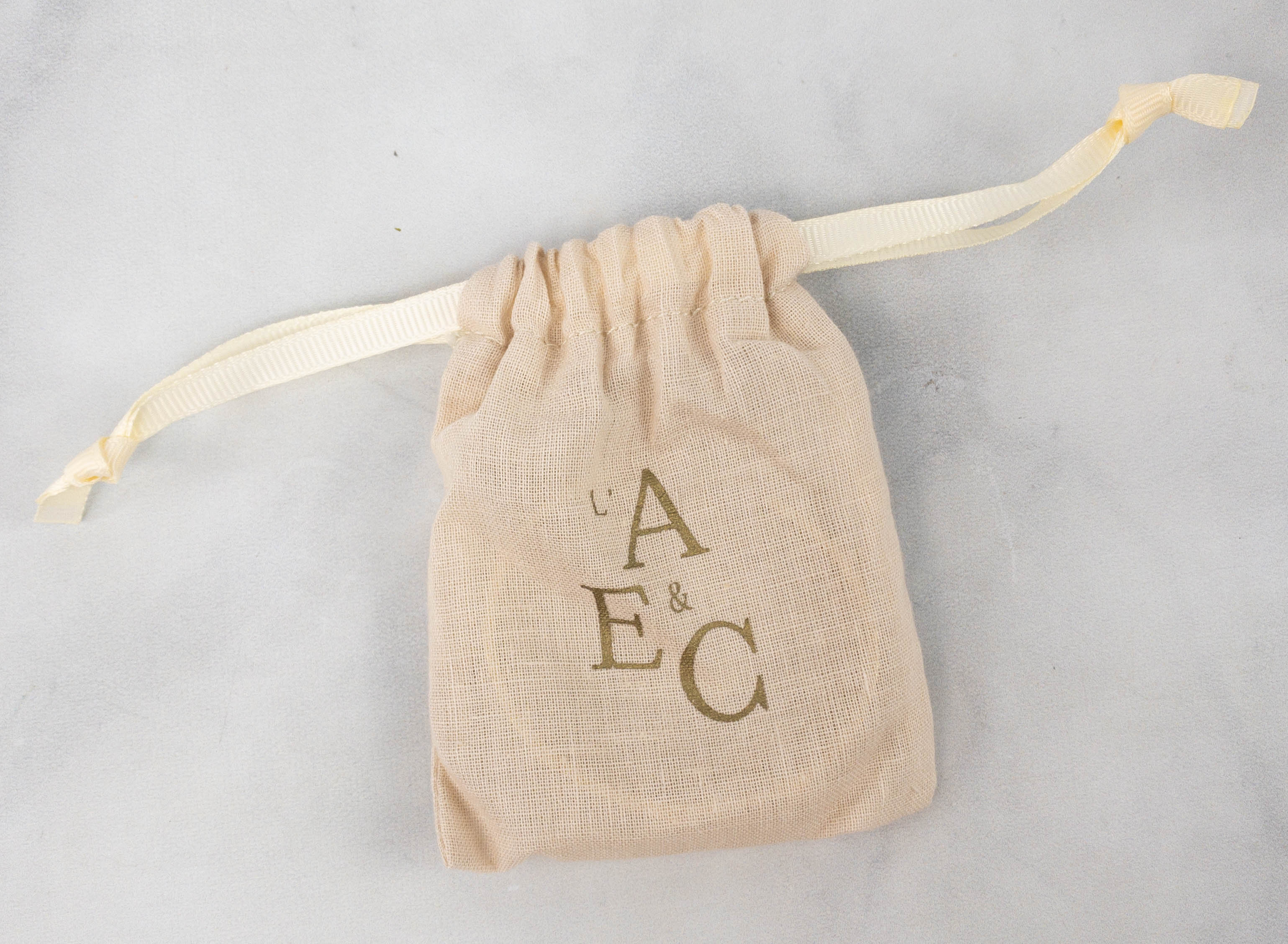 The Avena Bracelet. The bracelet was packed inside a reusable drawstring pouch with the L'Atelier Emma & Chloe branding on it.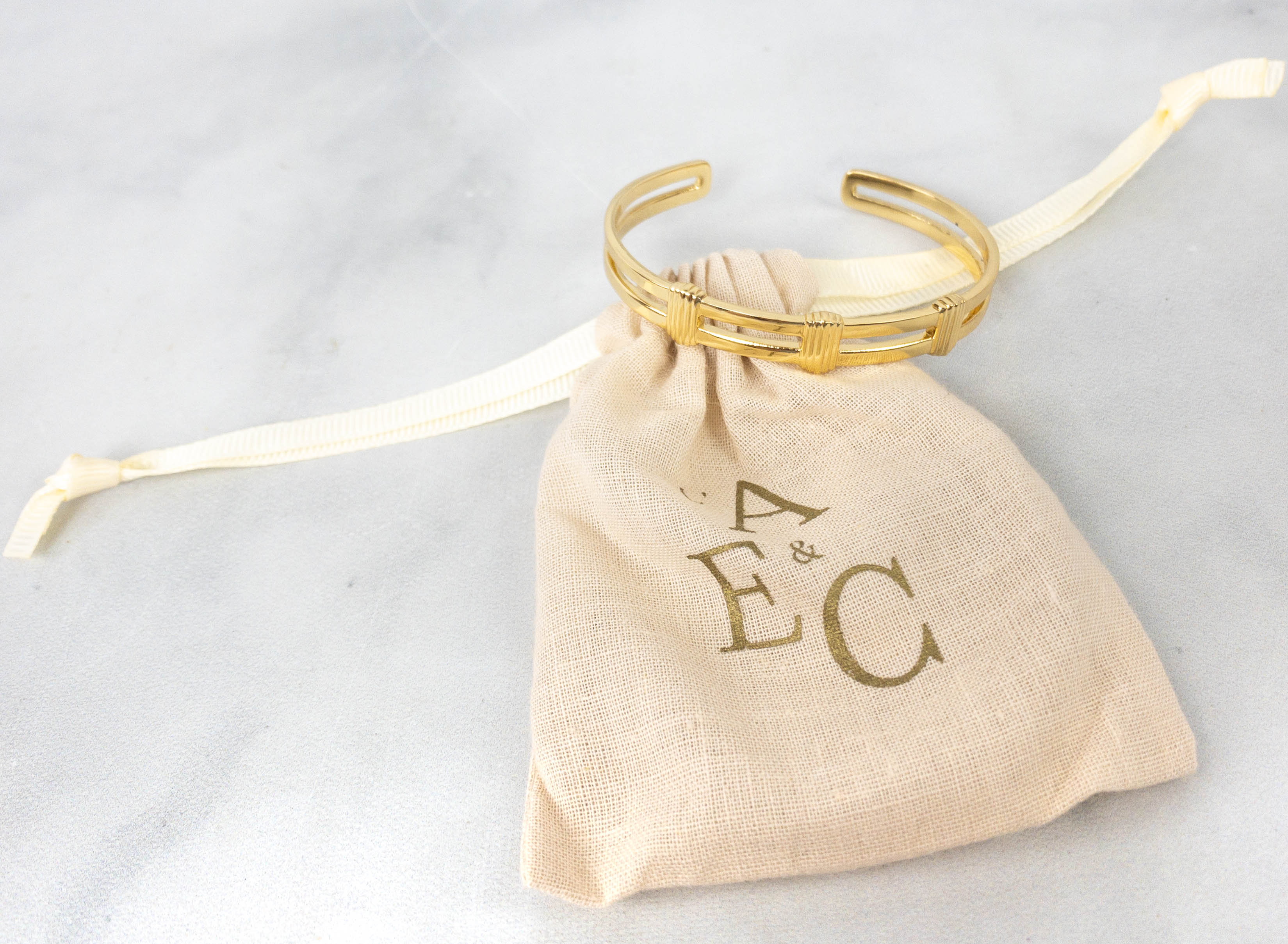 I like this pouch because, aside from protecting the jewelry during shipment, it can also be used as a storage bag when traveling.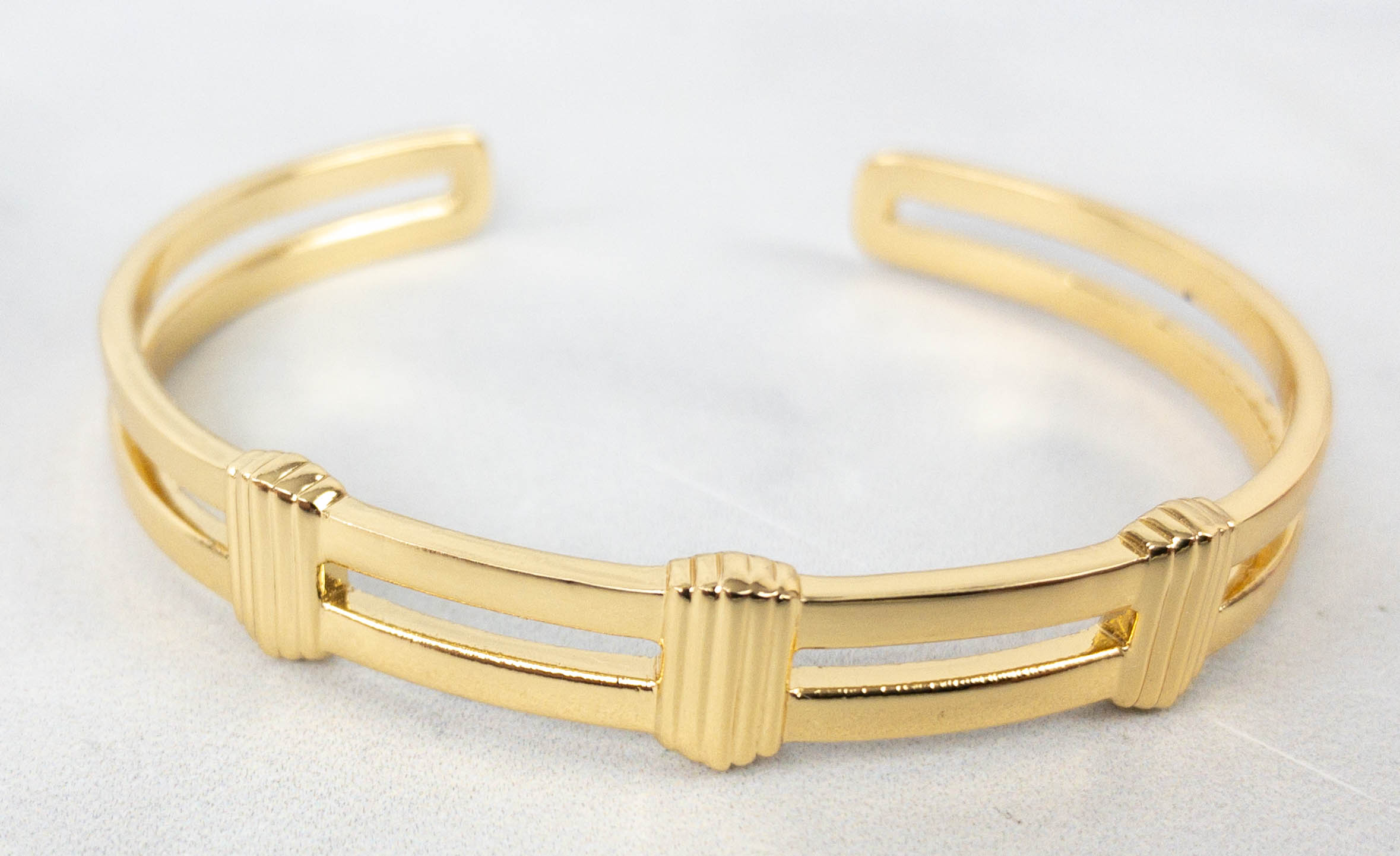 The golden cuff bracelet has two layers. It doesn't have a lot of elaborate details, but it still looks elegant.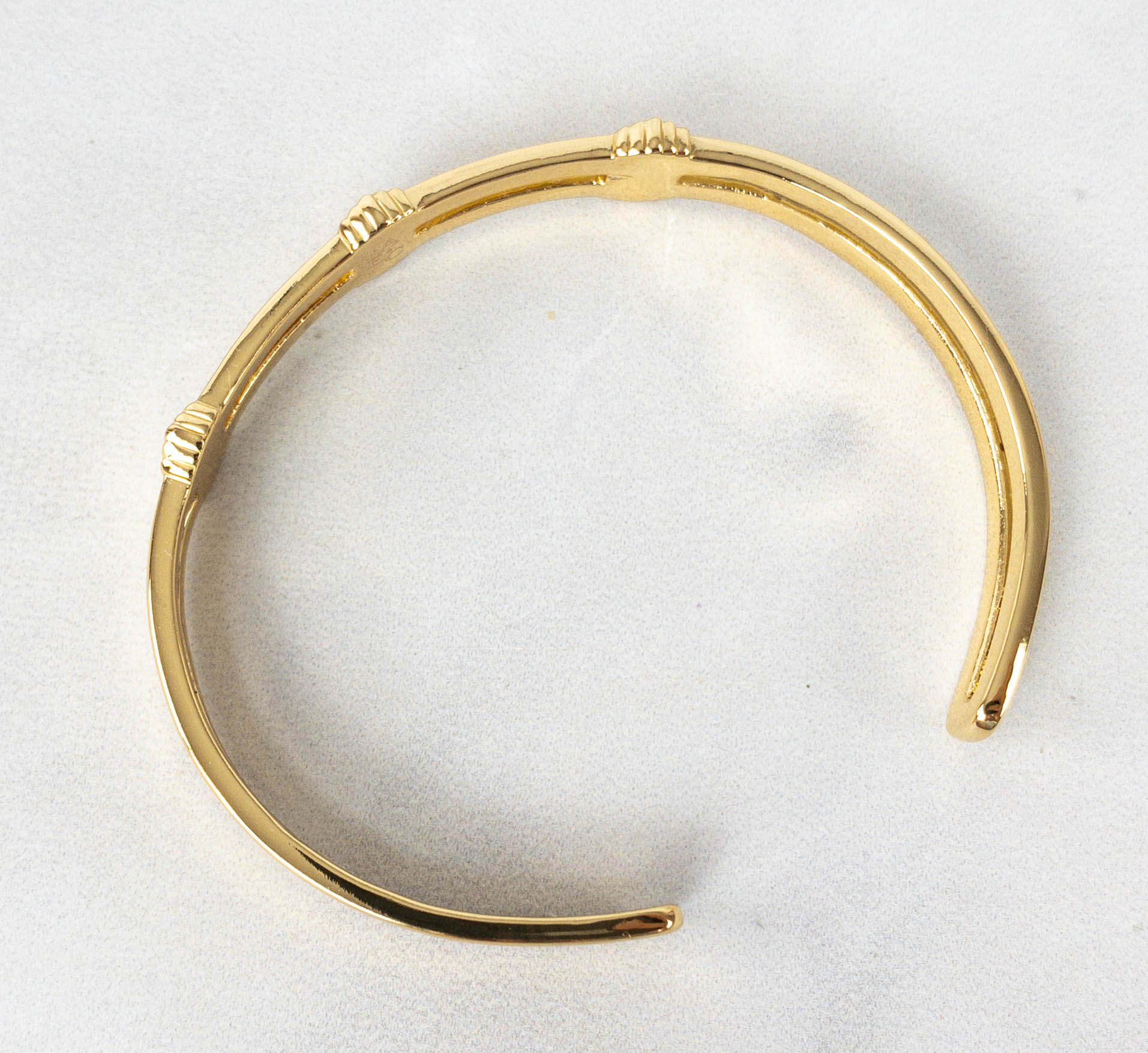 It looks great when worn on its own, but it can also be paired with other golden pieces for a fun, layered look.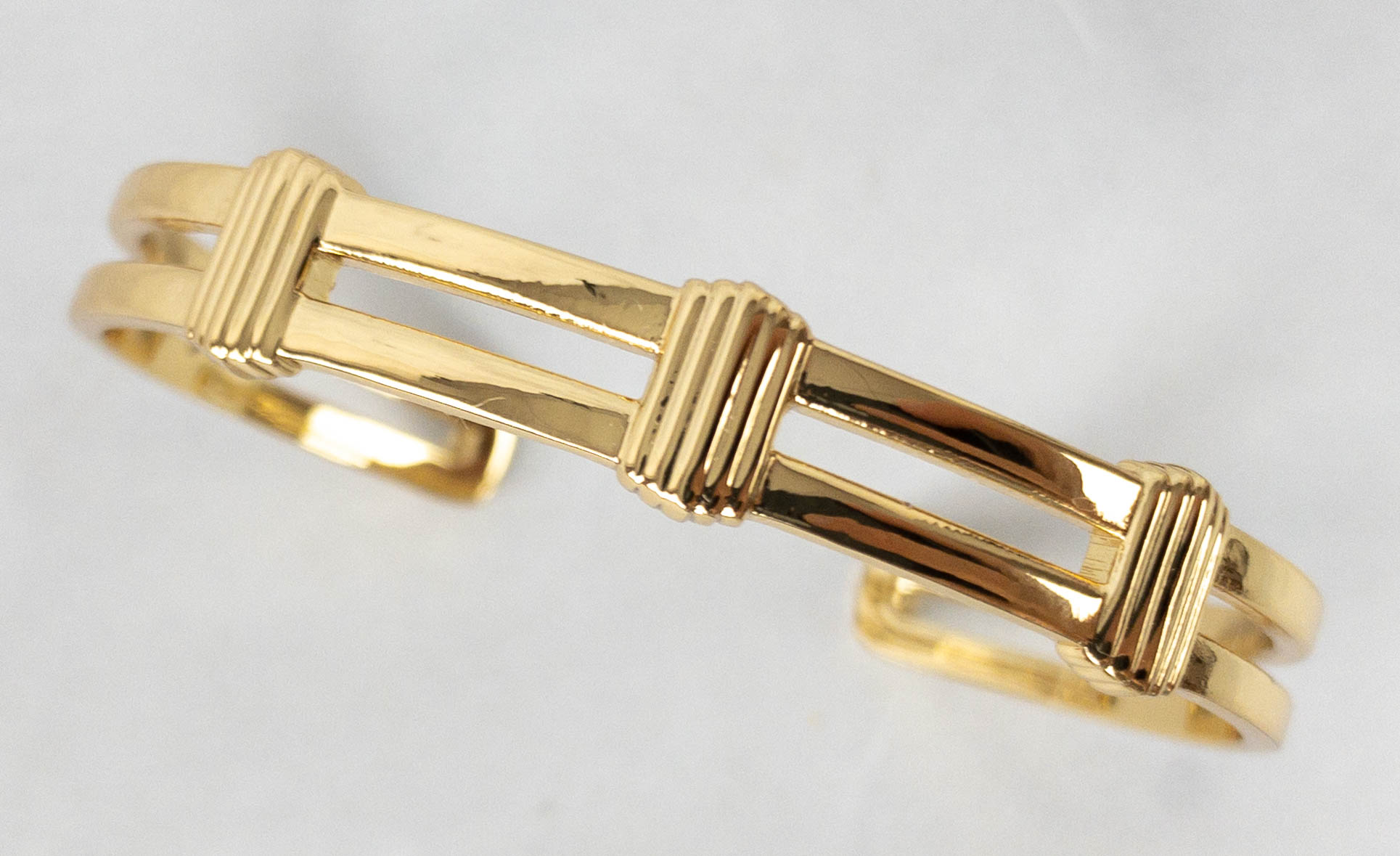 There are 3 columns in the middle that gives character to this piece.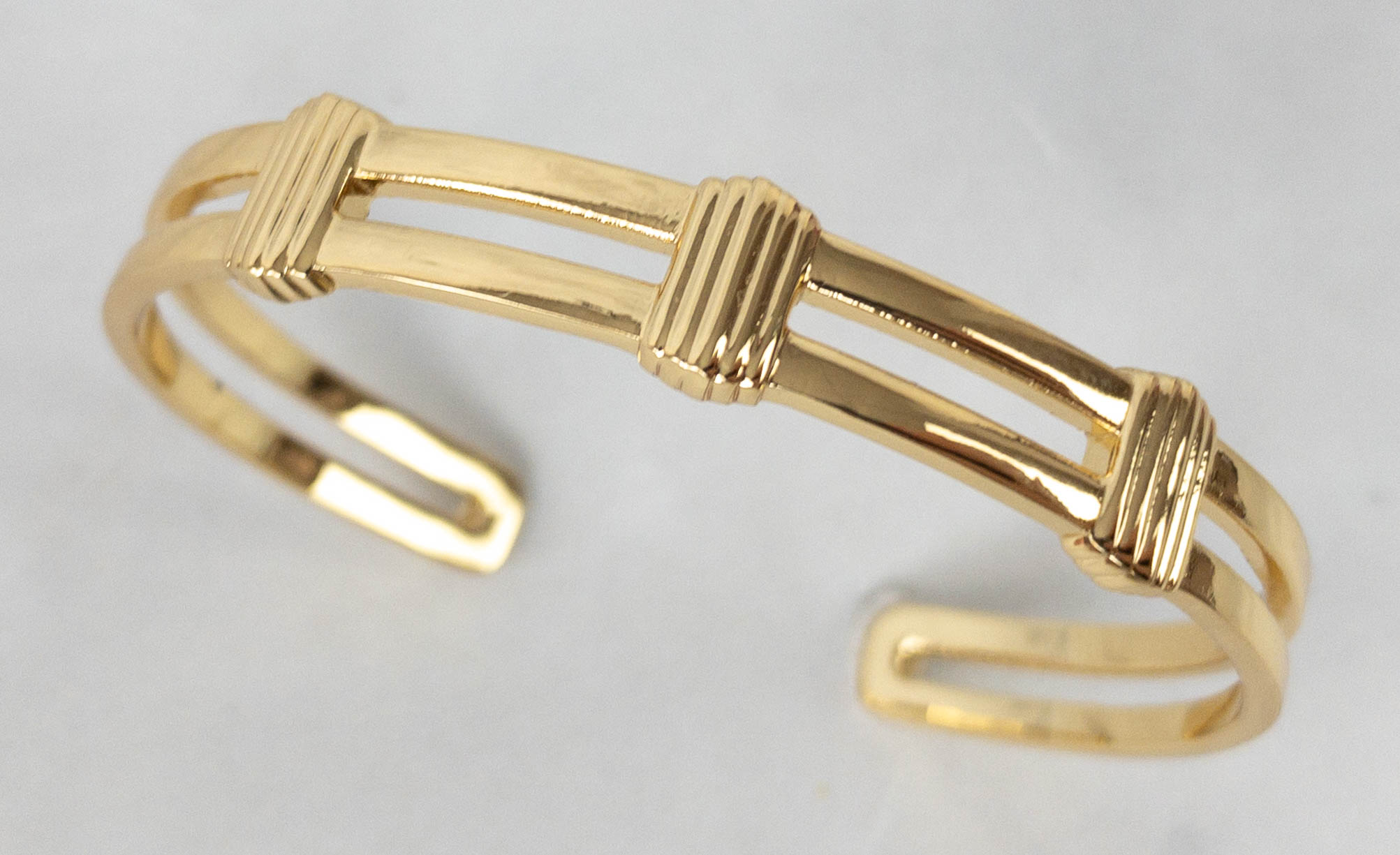 Whether with a dress or a blazer and trousers combo, this cuff bracelet would look perfect.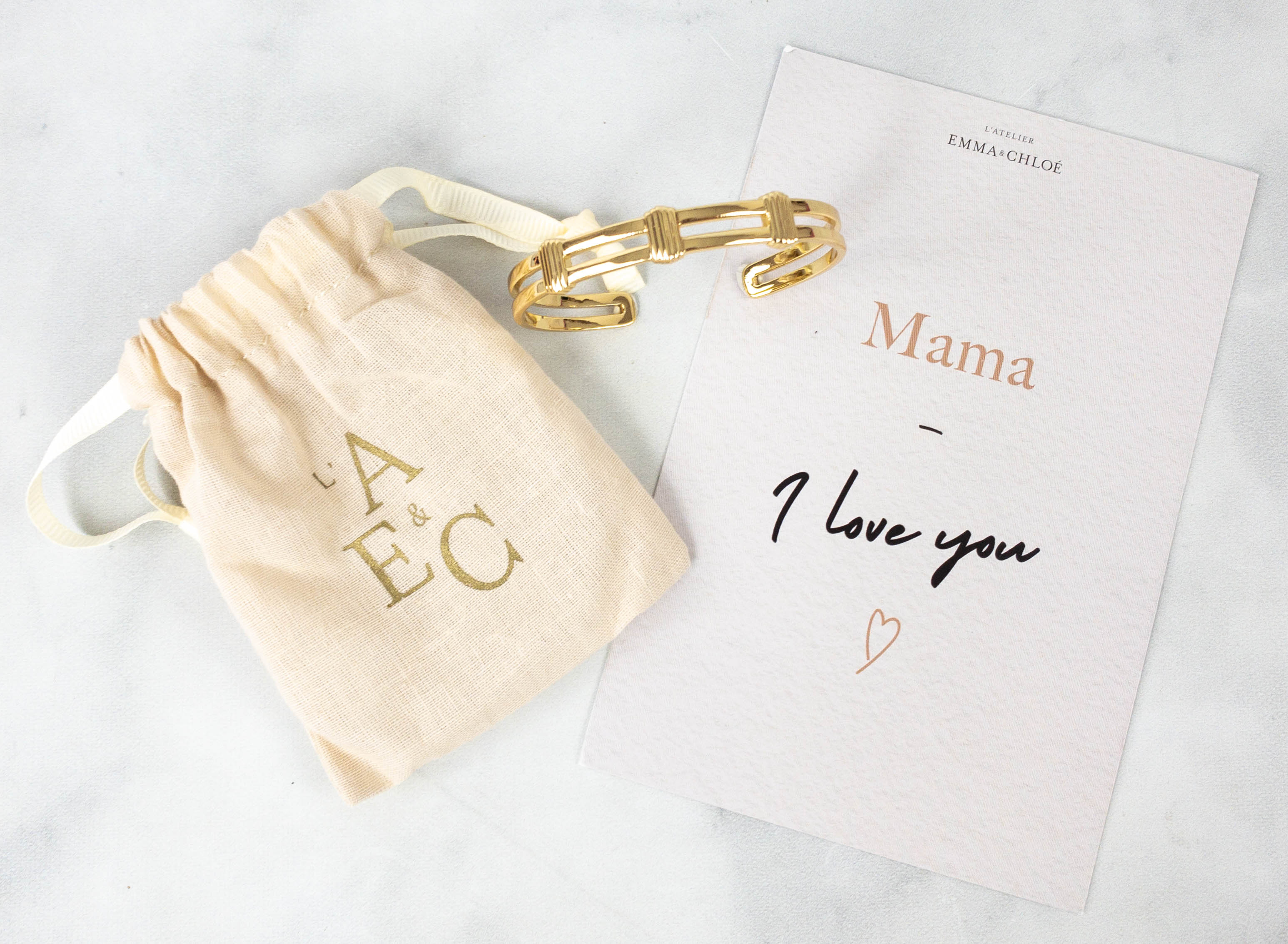 I'm all for simple but classy pieces and this one definitely fits the bill.
The French jewelry pieces from Emma & Chloe are always high-quality, like this month's cuff bracelet. It's a lovely piece that I can wear whether for work or for casual events. Aside from being versatile, I like that it's easy to wear and that it's not too heavy. All in all, this subscription box is great if you're into French designer jewelry but you don't want to go out of your budget! This also makes a nice gift for any jewelry lover in your life!
What do you think of this month's jewelry?
Visit Emma & Chloe to subscribe or find out more!
[/hide] More pics from the mini mag! [/hide]