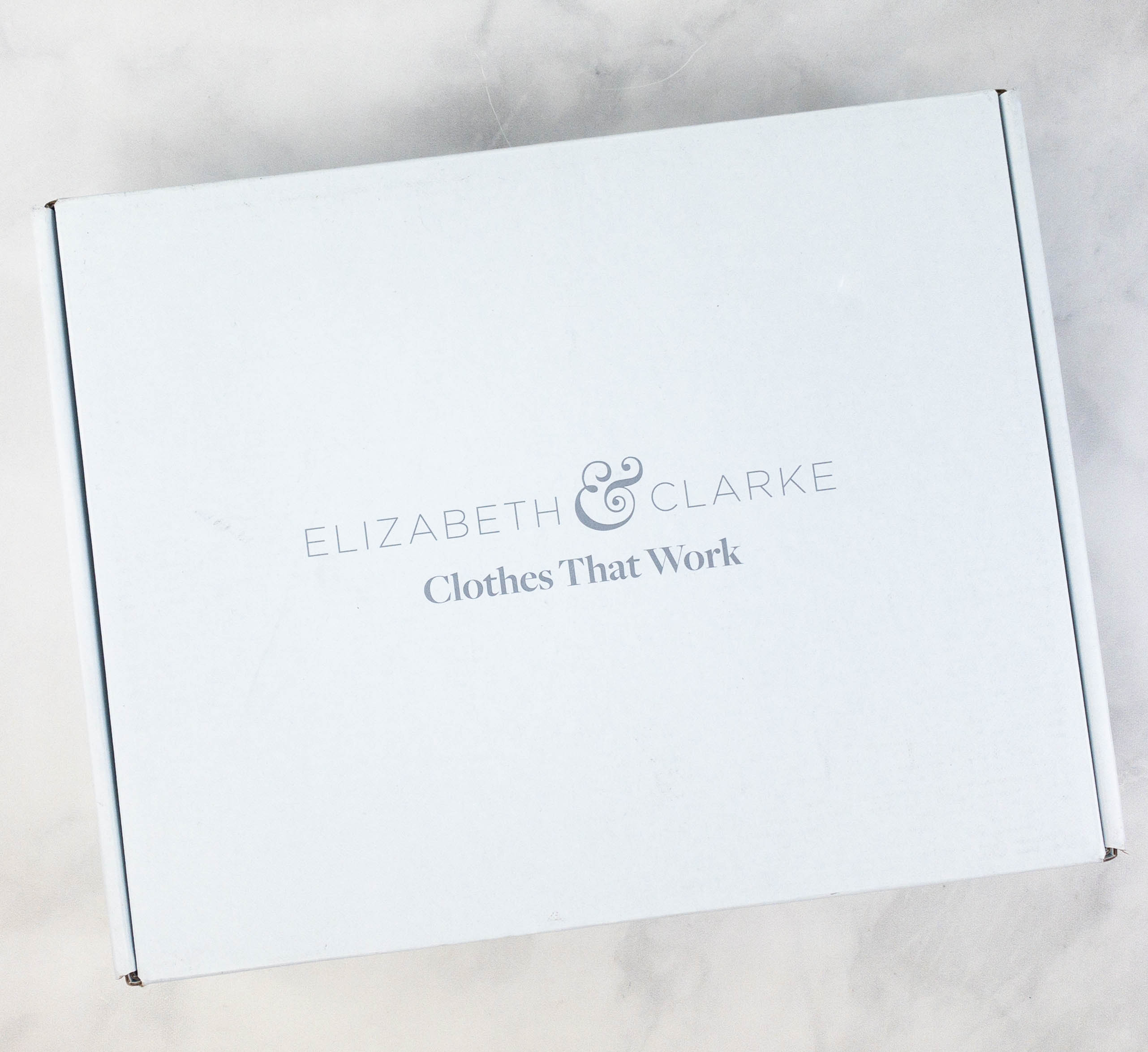 Elizabeth & Clarke is a premium quarterly clothing subscription box for women. They send versatile and beautiful pieces, like blouses, shirts, and other kinds of tops. Each quarter you can preview the new seasonal styles and select which ones you'd like or pick from their standard collection.
DEAL: Save 10% on your first box with coupon code CHELLO10.
When you subscribe, select 1, 2, or 3 shirts from the seasonal or Unstainable collection. They are top quality shirts designed with fashion, ability to style, and ease of care in mind. The prices are $60 for one shirt, $100 for two shirts, $120 for three shirts – so buy 2 get 1 free!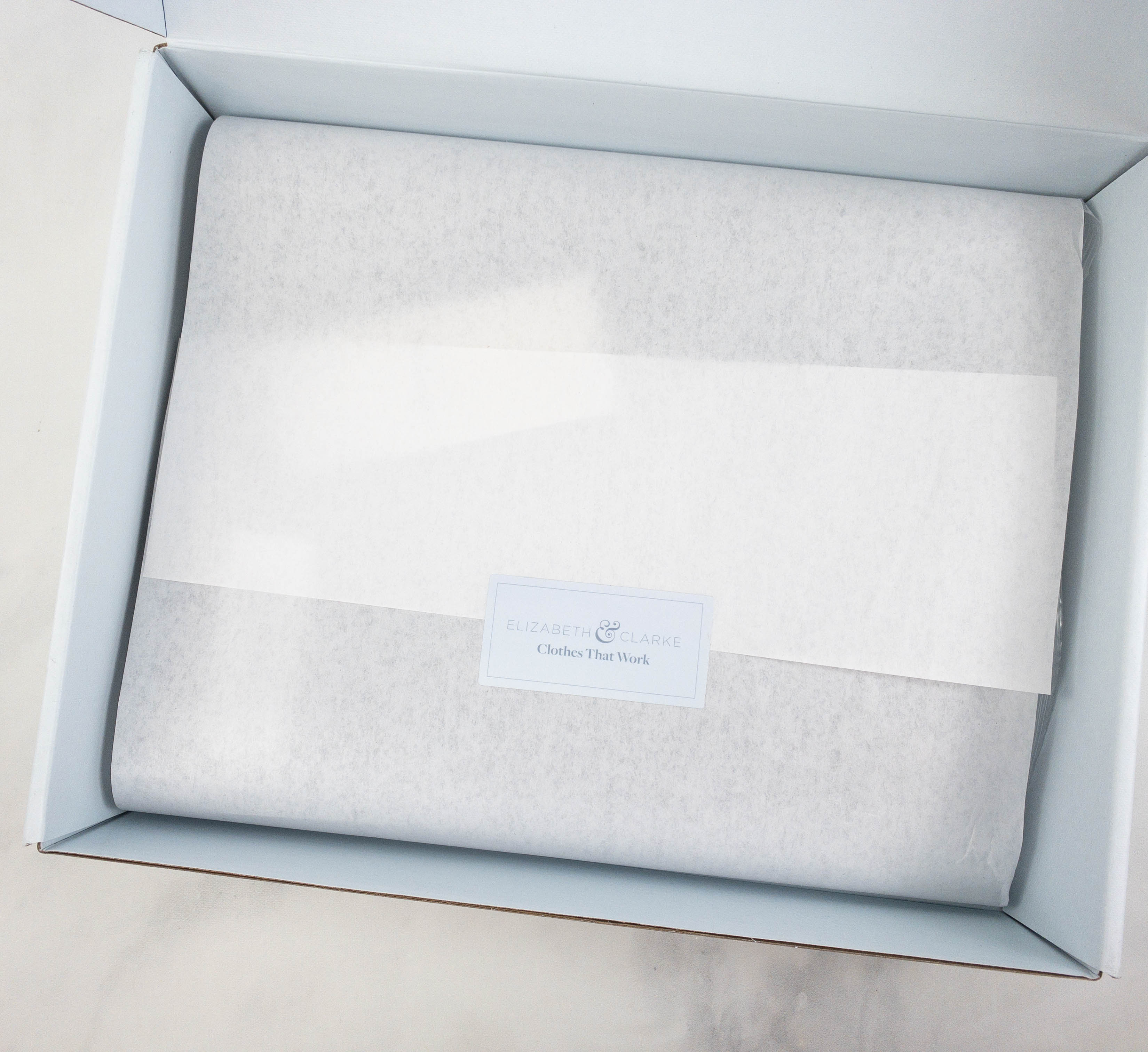 The items were wrapped with tissue paper and sealed with an Elizabeth & Clarke sticker.
All the items included in the box are also individually wrapped with plastic.
Subscribers are welcome to exchange shirts for sizing issues and if the shirt doesn't work for you, you can always exchange it for something else in their standard Unstainable Collection, which is a nice benefit. Even when something doesn't work perfectly, I love the opportunity to try a totally new style!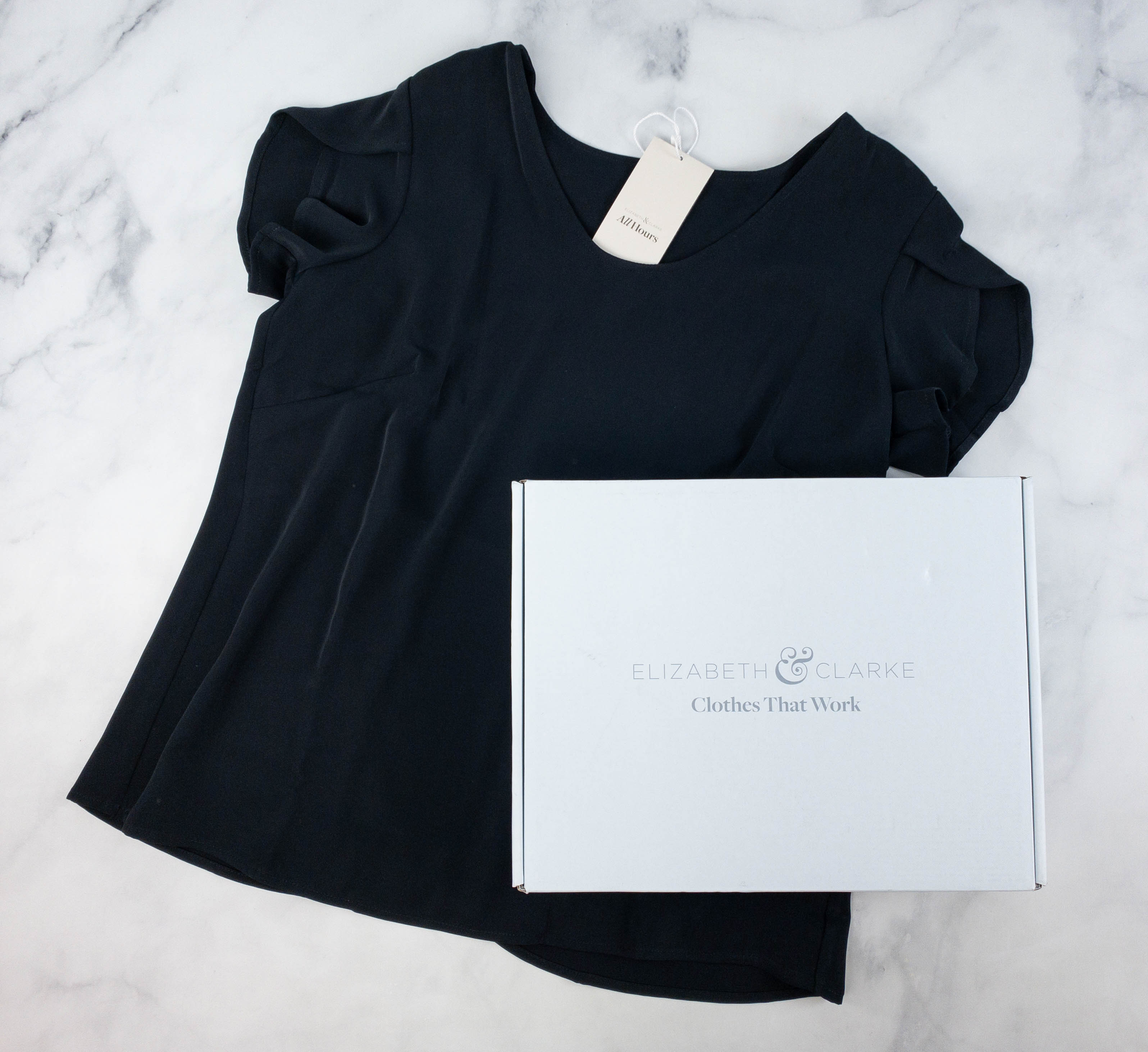 Everything in my box – just one shirt this time!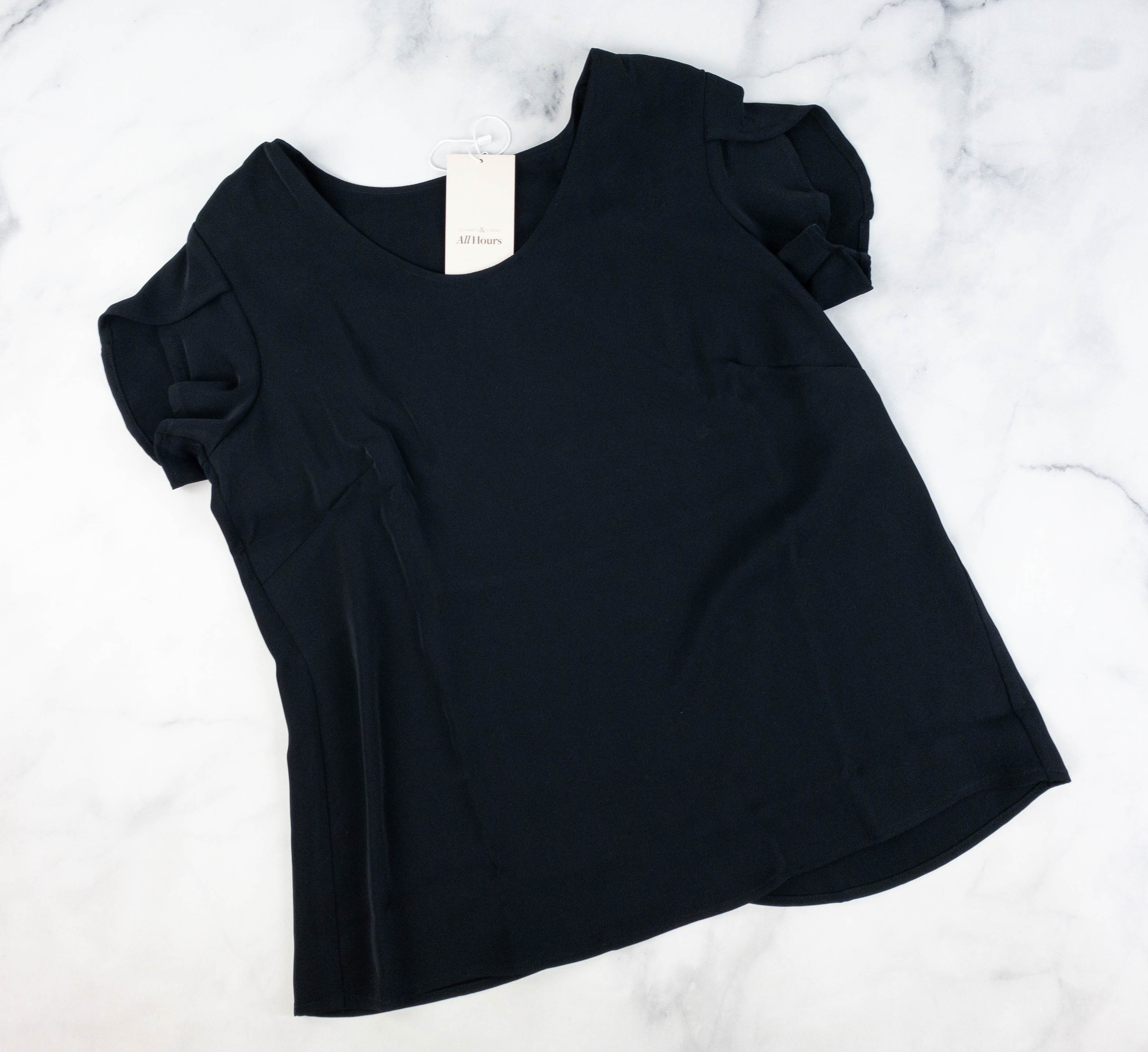 The Unstainable Sullivan. This black top is made of Vegan Silk fabric, a custom Elizabeth & Clarke blend that contains Lyocell and recycled synthetic fibers. This is what makes this silky soft and wrinkle-resistant.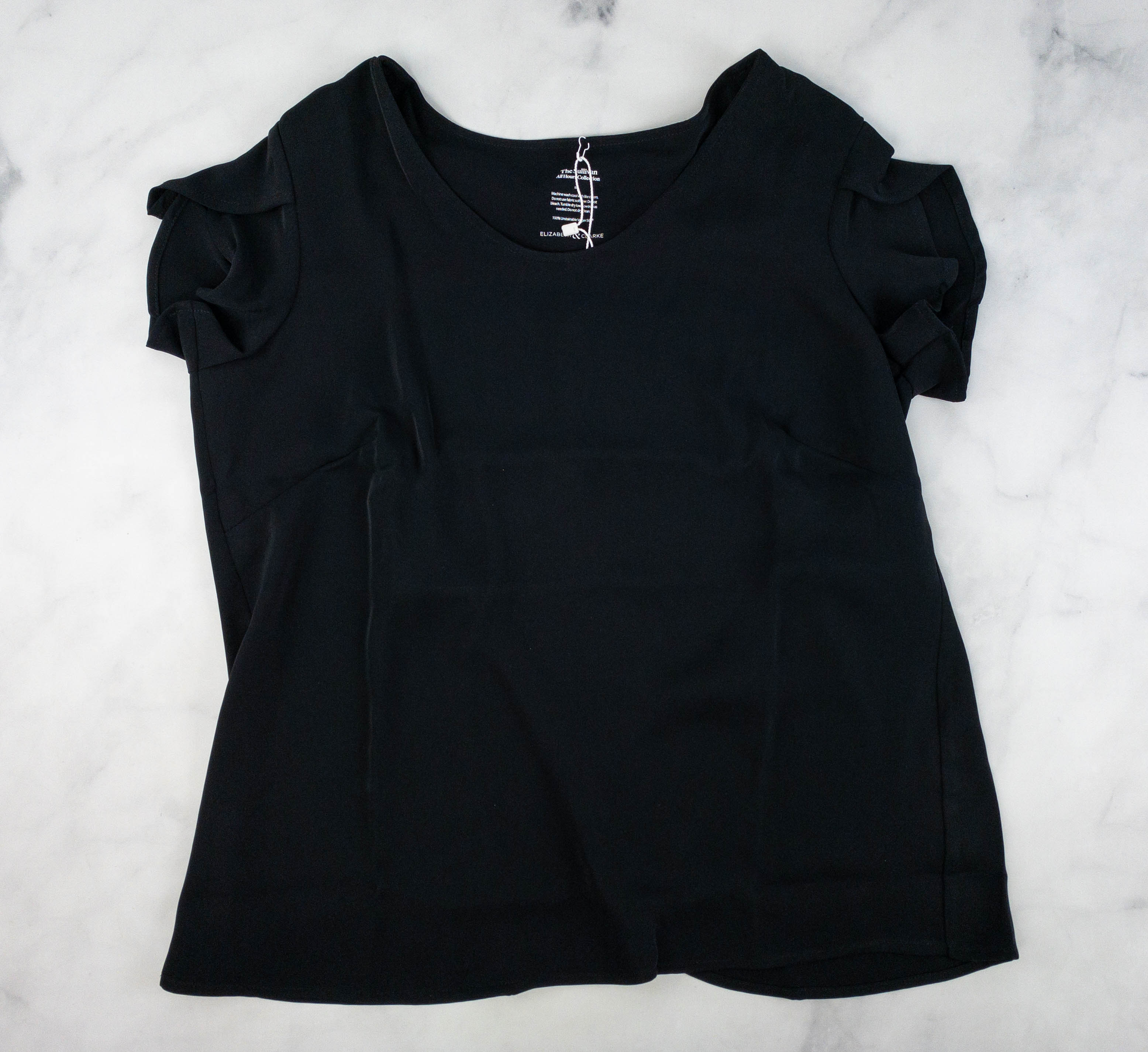 The Unstainable Sullivan is also a part of Elizabeth & Clarke's work-from-home collection, now called All Hours. It's comfortable to wear, whether lounging around at home or attending a Zoom meeting!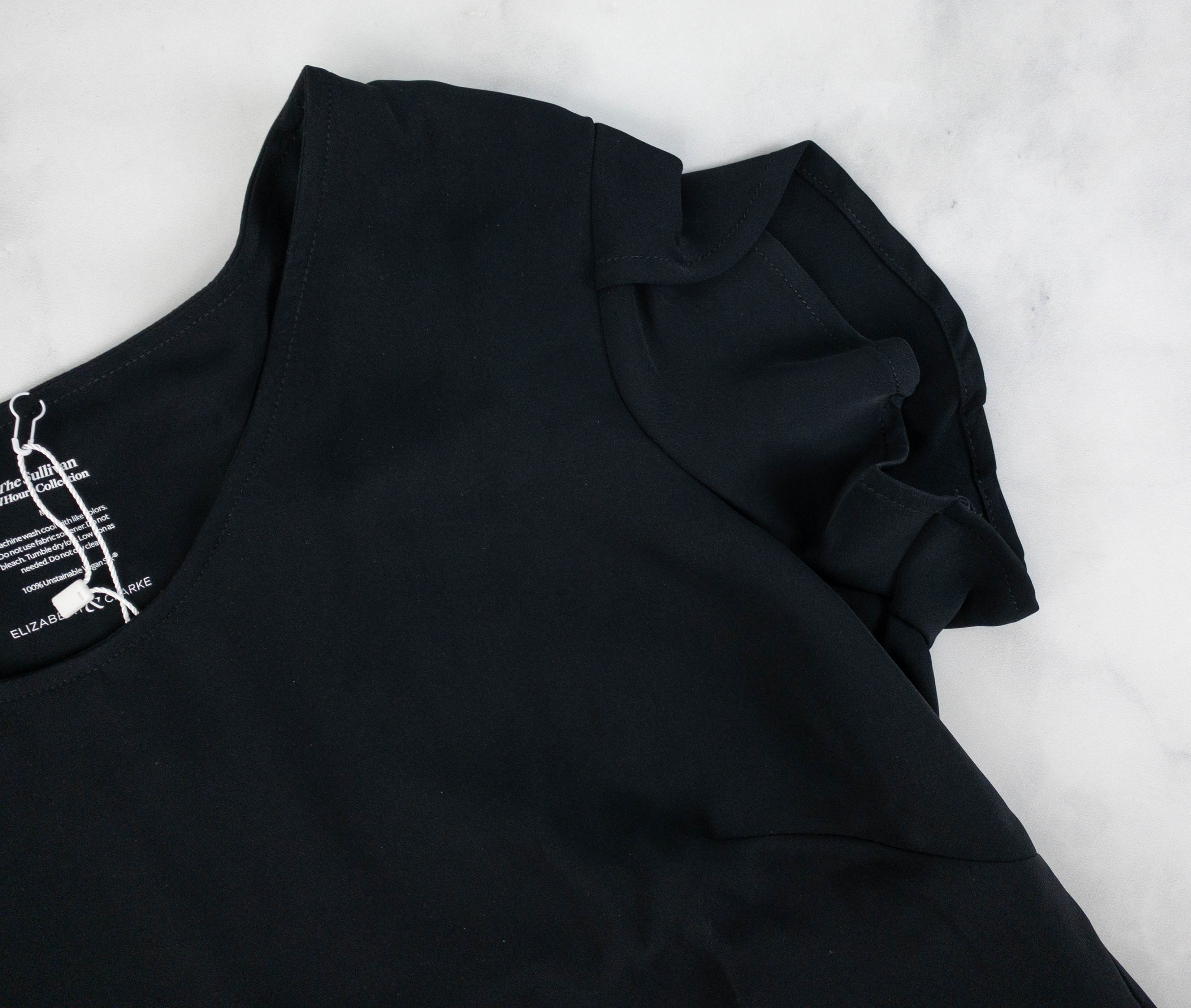 This one has a round neckline with a tulip sleeve design, which looks really lovely when worn. This kind of sleeve also allows greater arm movements!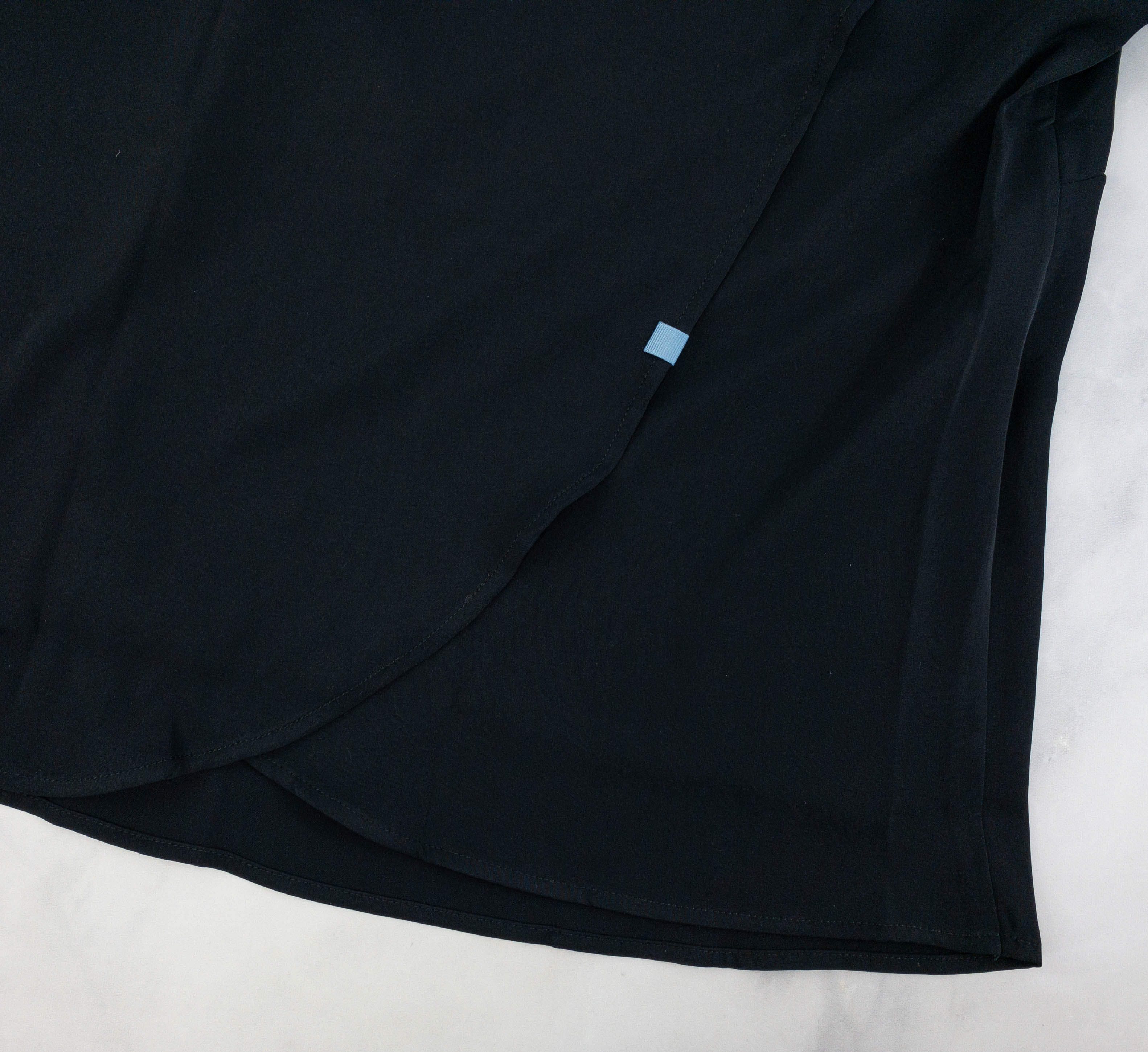 It comes with a double-layered fabric so you can wear it without a bra and not worry about a thing!
I also like that it's very easy to care and maintain. It's machine washable and dryer safe!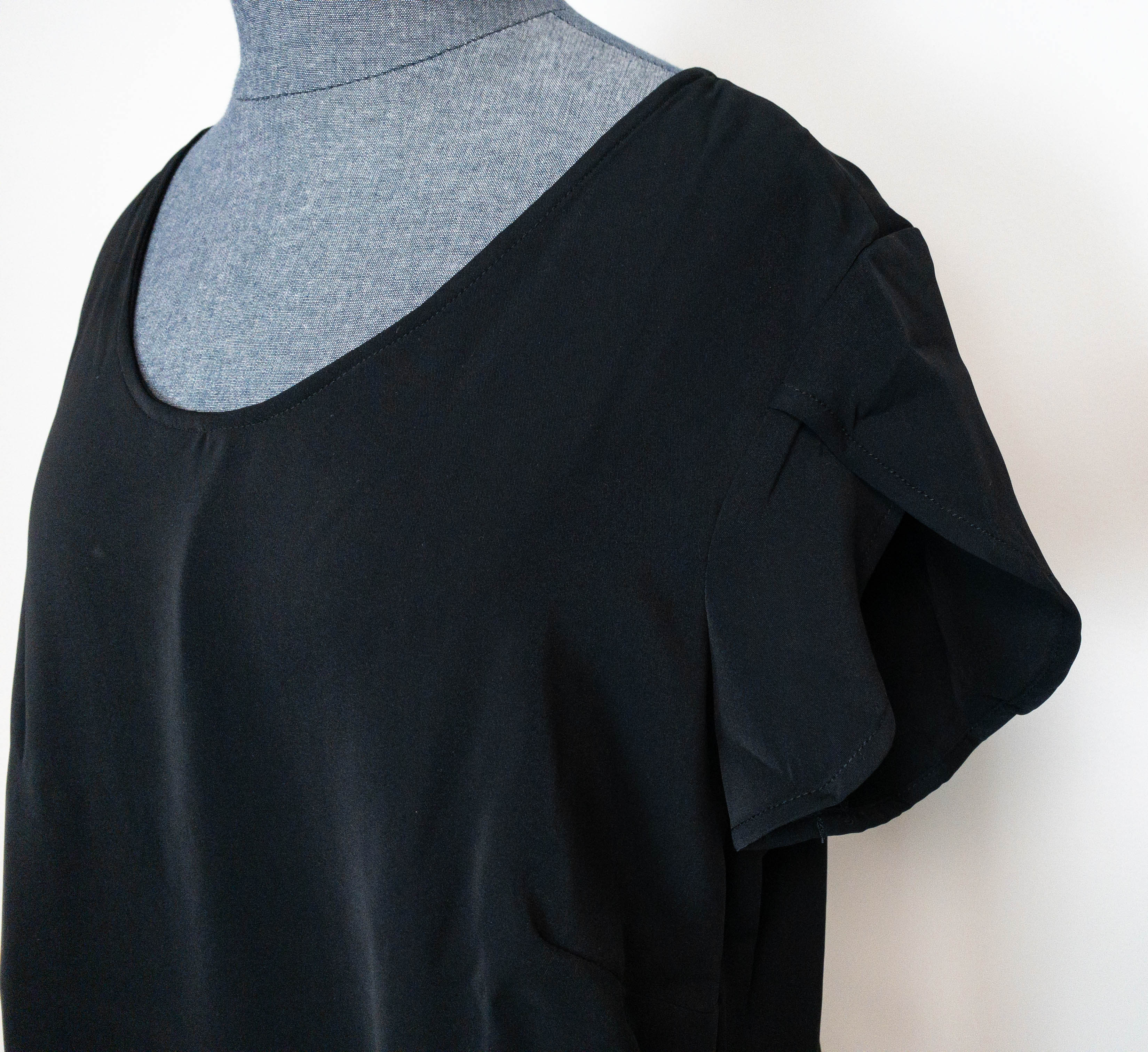 Like other clothing pieces from Elizabeth & Clarke, this one is made with Unstainable fabric. When wearing this, I don't have to worry about stains from drinks or food, or about changing clothes mid-day.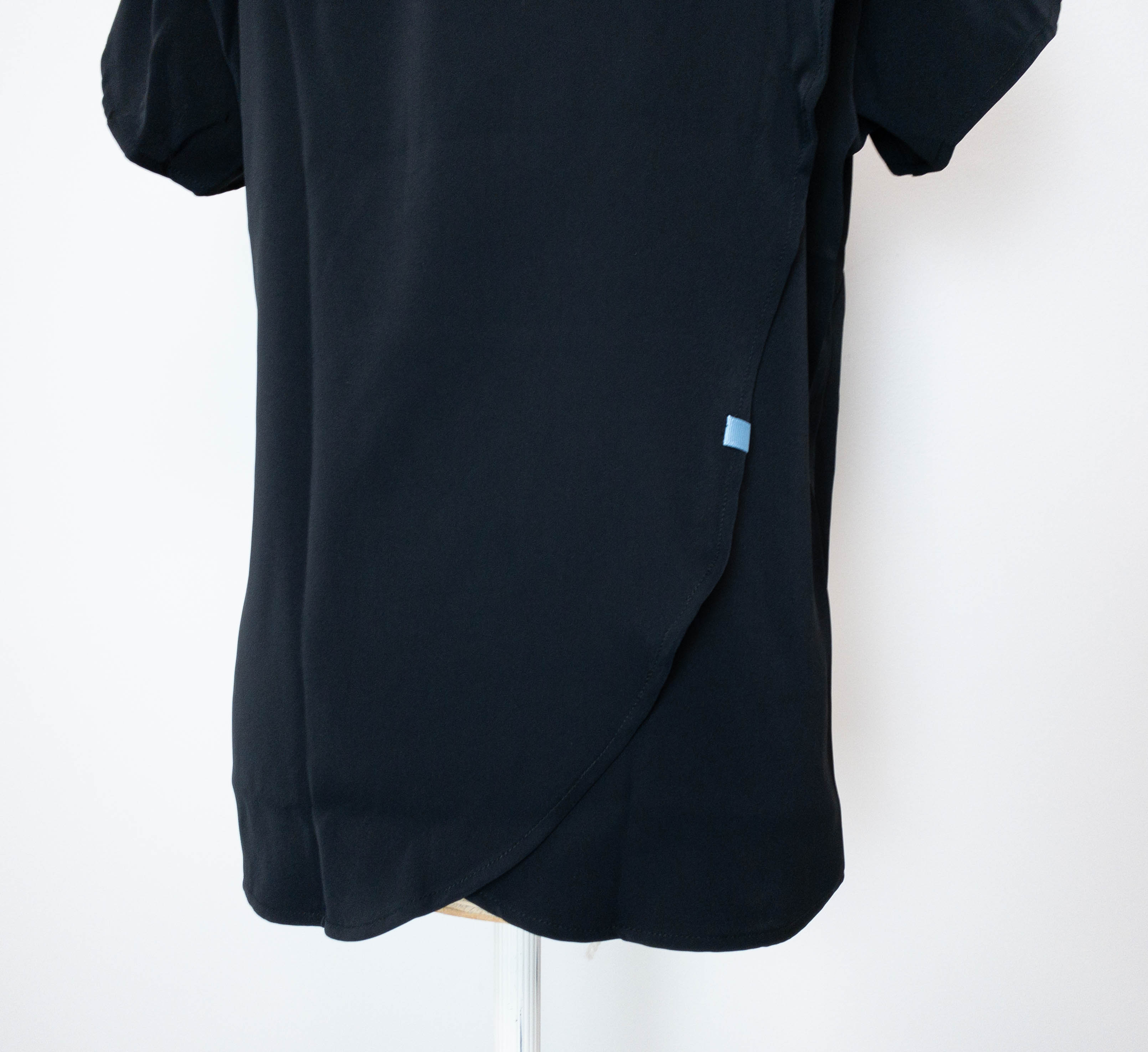 If you're not into fitted tops, this would be a great choice. It follows the lines of the body, without being too much, with a tulip hem, too!
Elizabeth & Clarke always sends stylish and comfortable clothes for women! This quarter, I received a tulip sleeve top which is great for working from home and for lounging around after. When attending online meetings, all you have to do is to accessorize it with a dainty necklace or a pair of gorgeous earrings. It also has a relaxed fit, so you can move around comfortably when wearing it. Since it's made with Unstainable fabric, you don't have to worry about spills and stains either. Another thing I like is that the clothing pieces from their All Hours collection come in neutral colors. These pieces are great for those who have a minimalist wardrobe!
What do you think of the Spring 2021 Box?