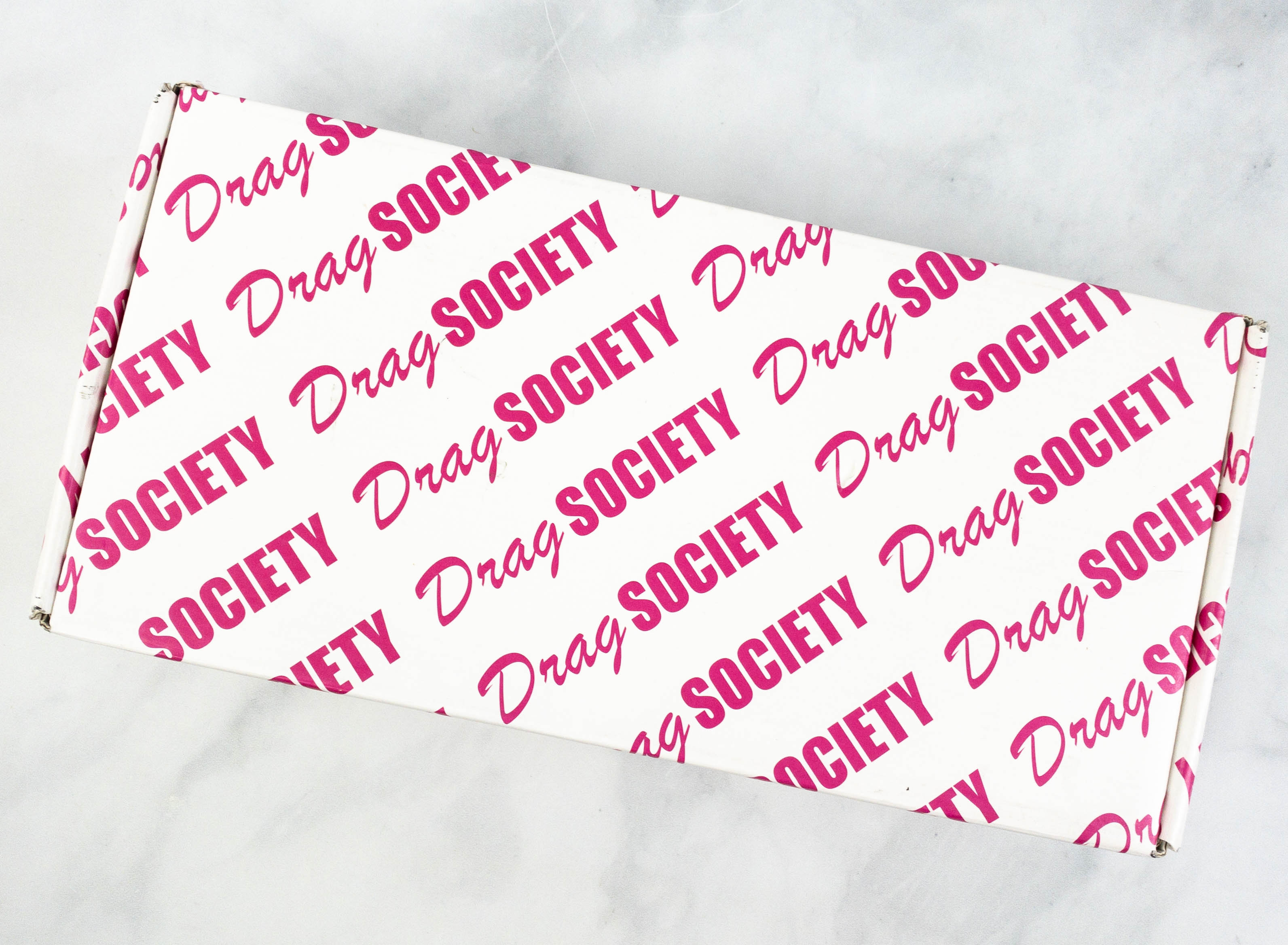 Drag Society is a quarterly subscription is for drag queens and drag queen fans. Every season, they partner with a celebrity drag queen (often a RuPaul's Drag Race contestant), and each box will include 5-6 must-have drag products and exclusive merchandise with a promised value of over $100. A quarterly subscription is $49.99. You can also choose to pay annually for $179.96, which brings down the price to $44.99 per box. Annual subscribers will also receive exclusive offers and priority shipping.
Fun fact – Aaron Aragonez, Drag Society's founder, was the head of operations for Box of Style (now CURATEUR)! He's bringing his award winning curation to the Drag world!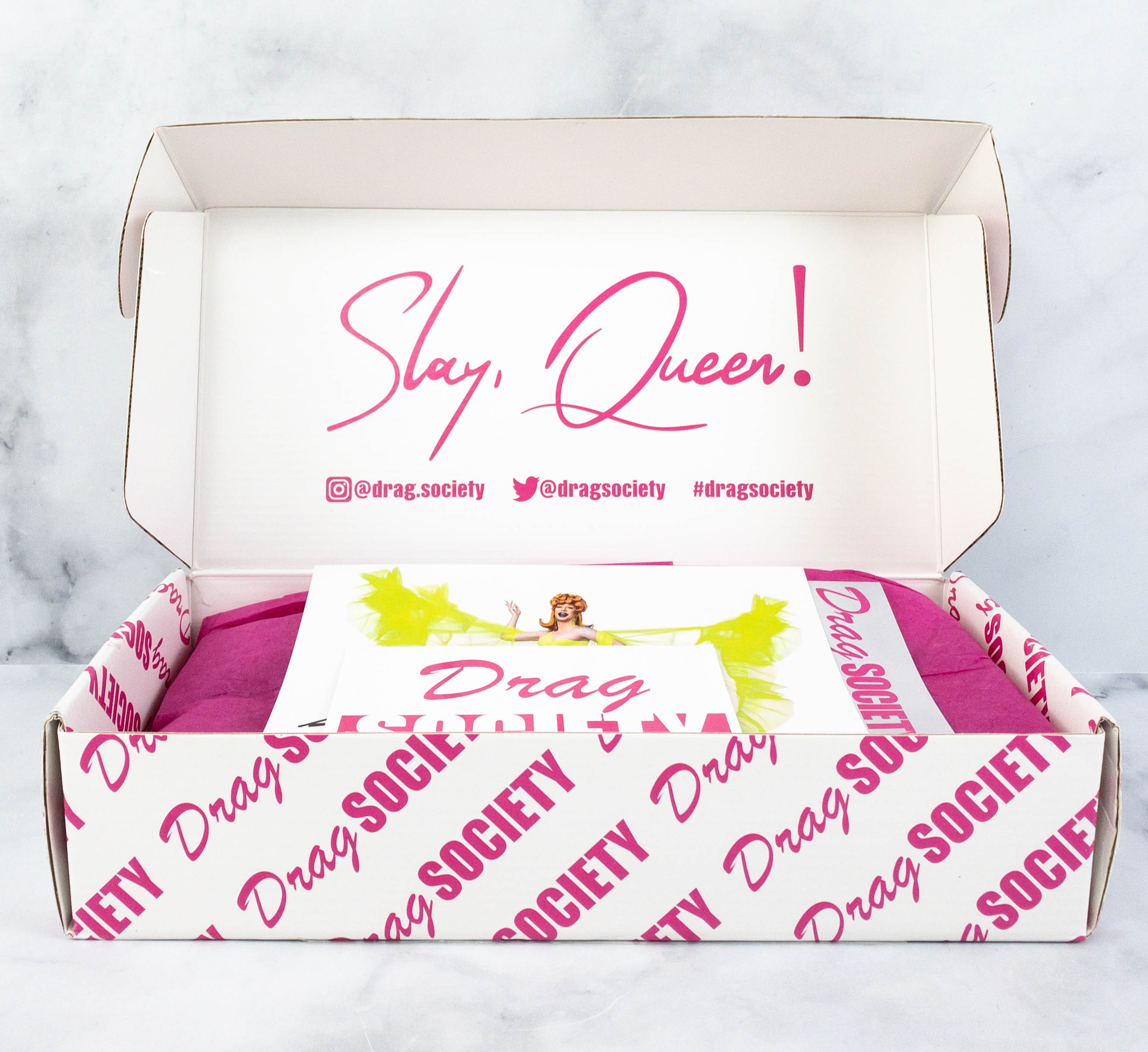 Slay, Queen!
This quarter's box features Detox Icunt, one of the most fashionable drag queens who appeared on the 5th Season of RuPaul's Drag Race!
Want to catch the latest episodes of RuPaul's Drag Race? Watch it on Paramount+ (with all new season episodes starting 6/24)!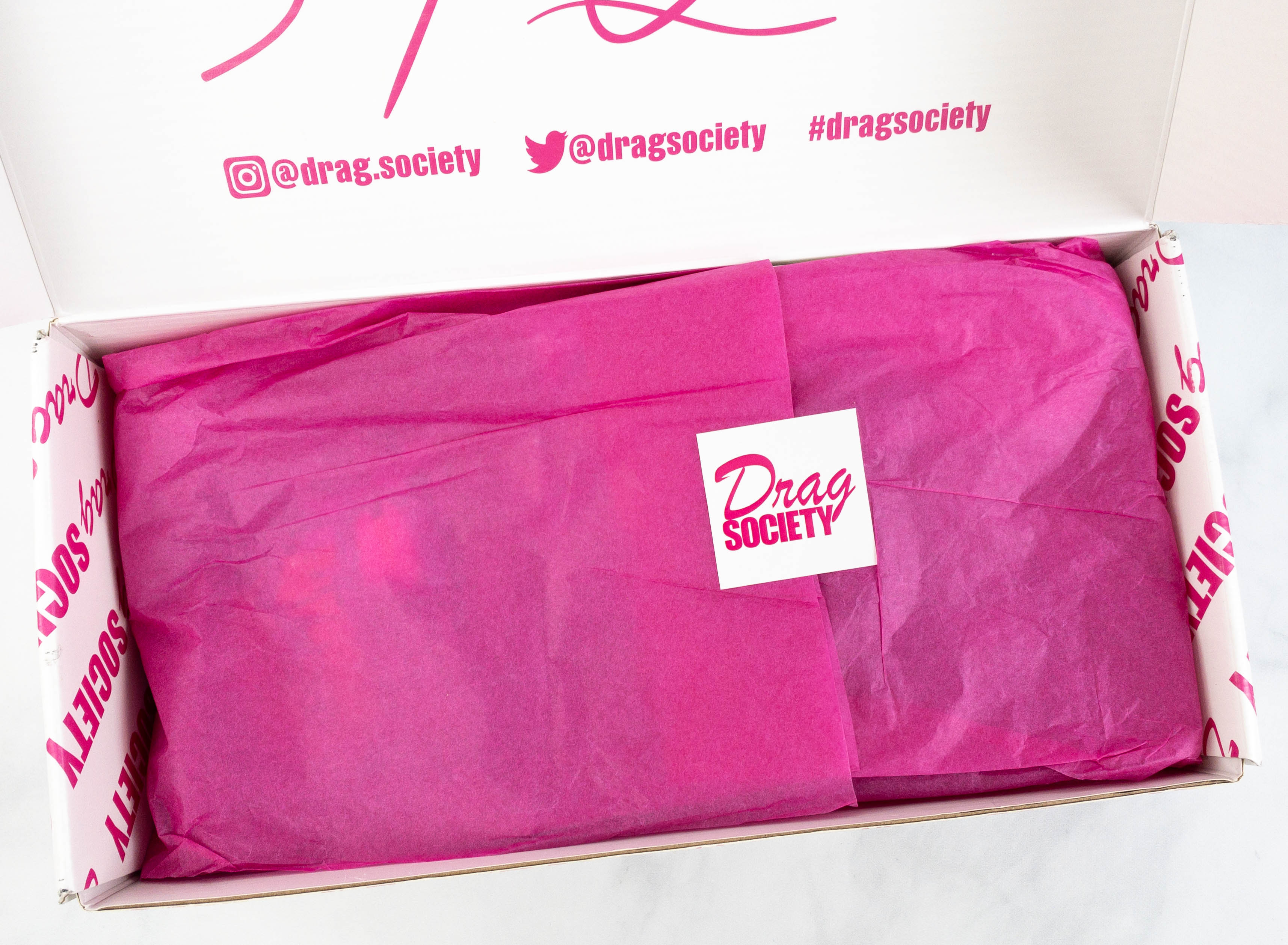 The items were wrapped in hot pink colored paper and sealed with a Drag Society sticker.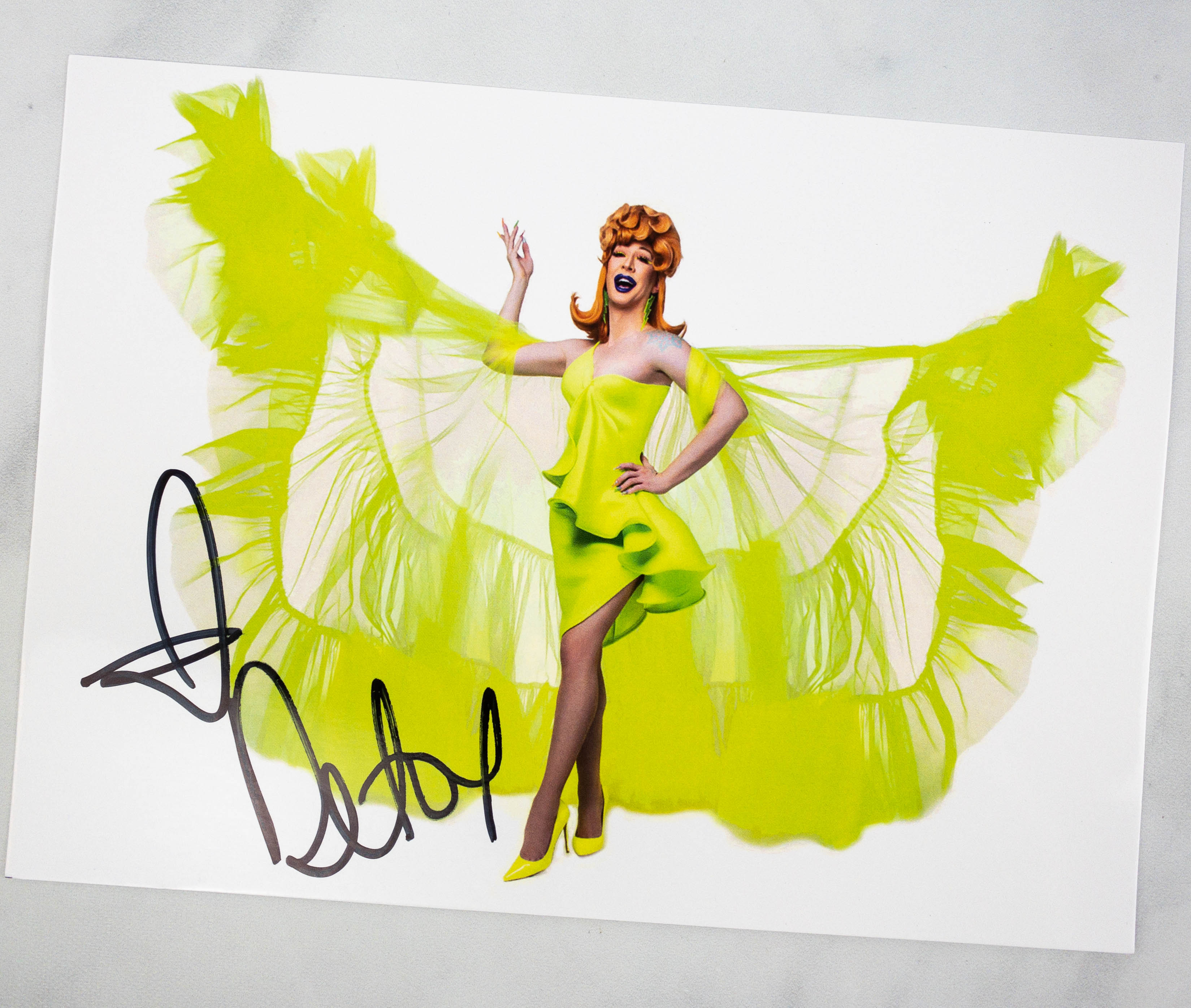 I also received an autographed card from Detox!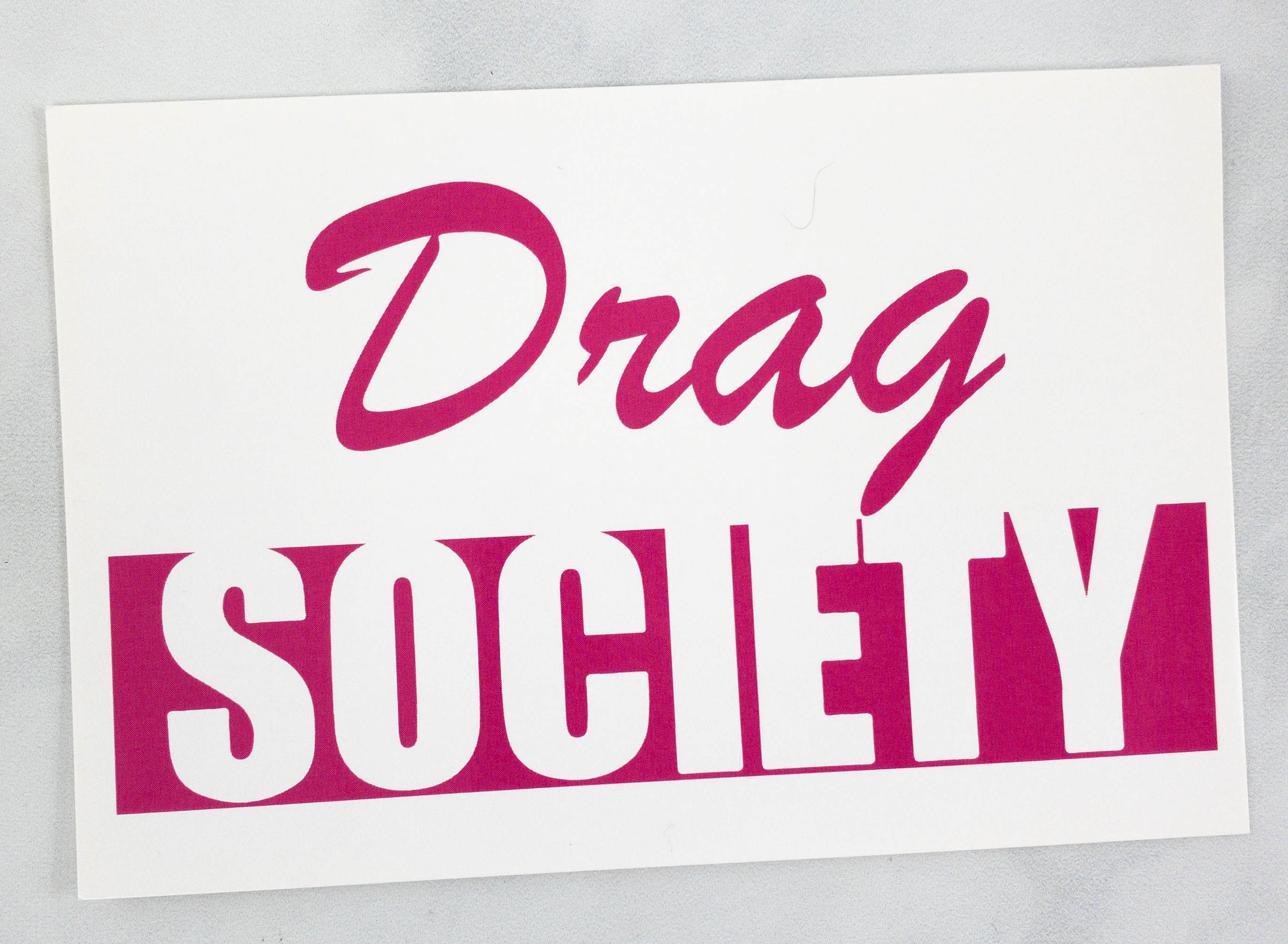 At the back is the Drag Society logo.
There's also a mini booklet with the featured drag queen on the cover.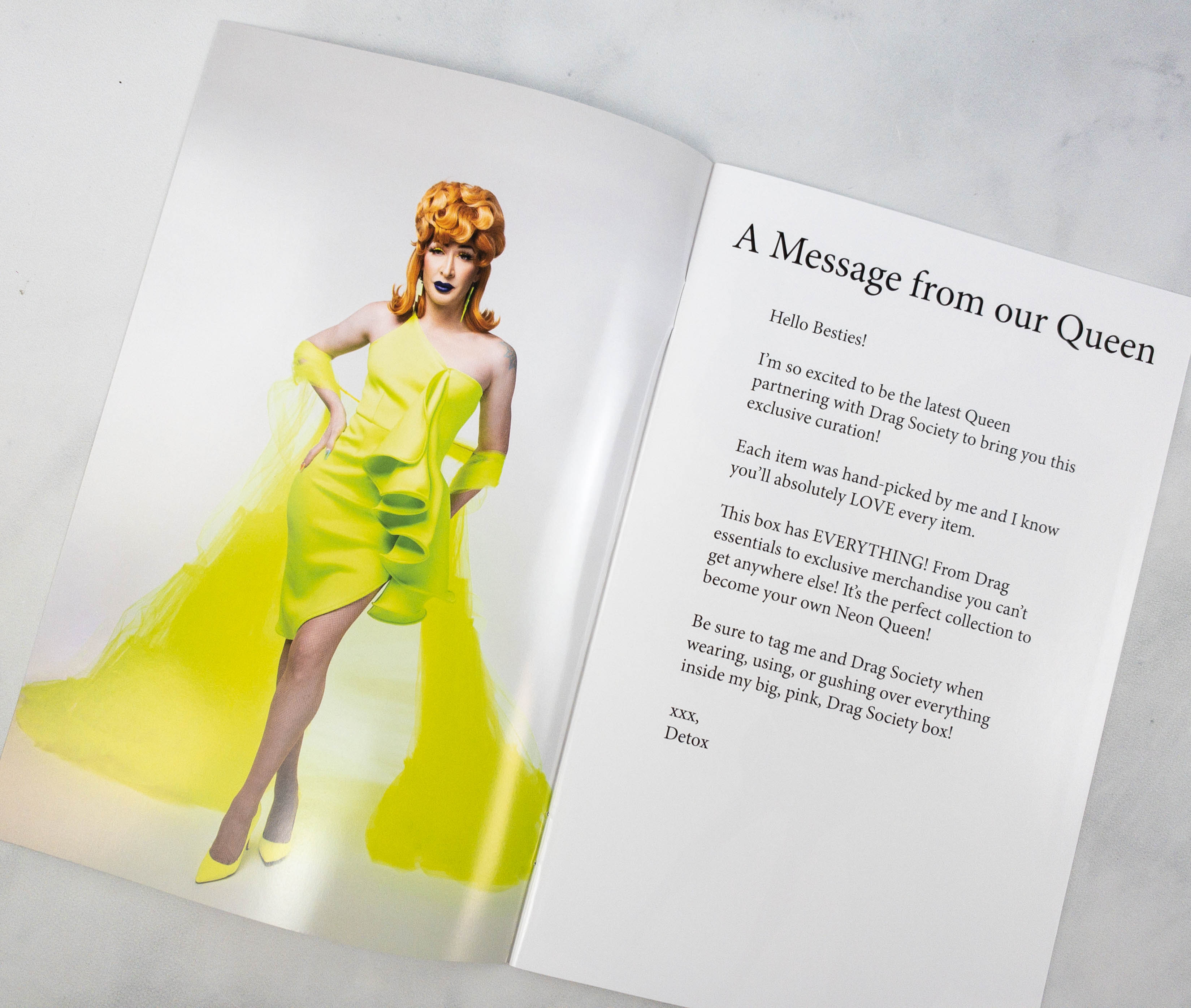 Inside is a personal message from Detox.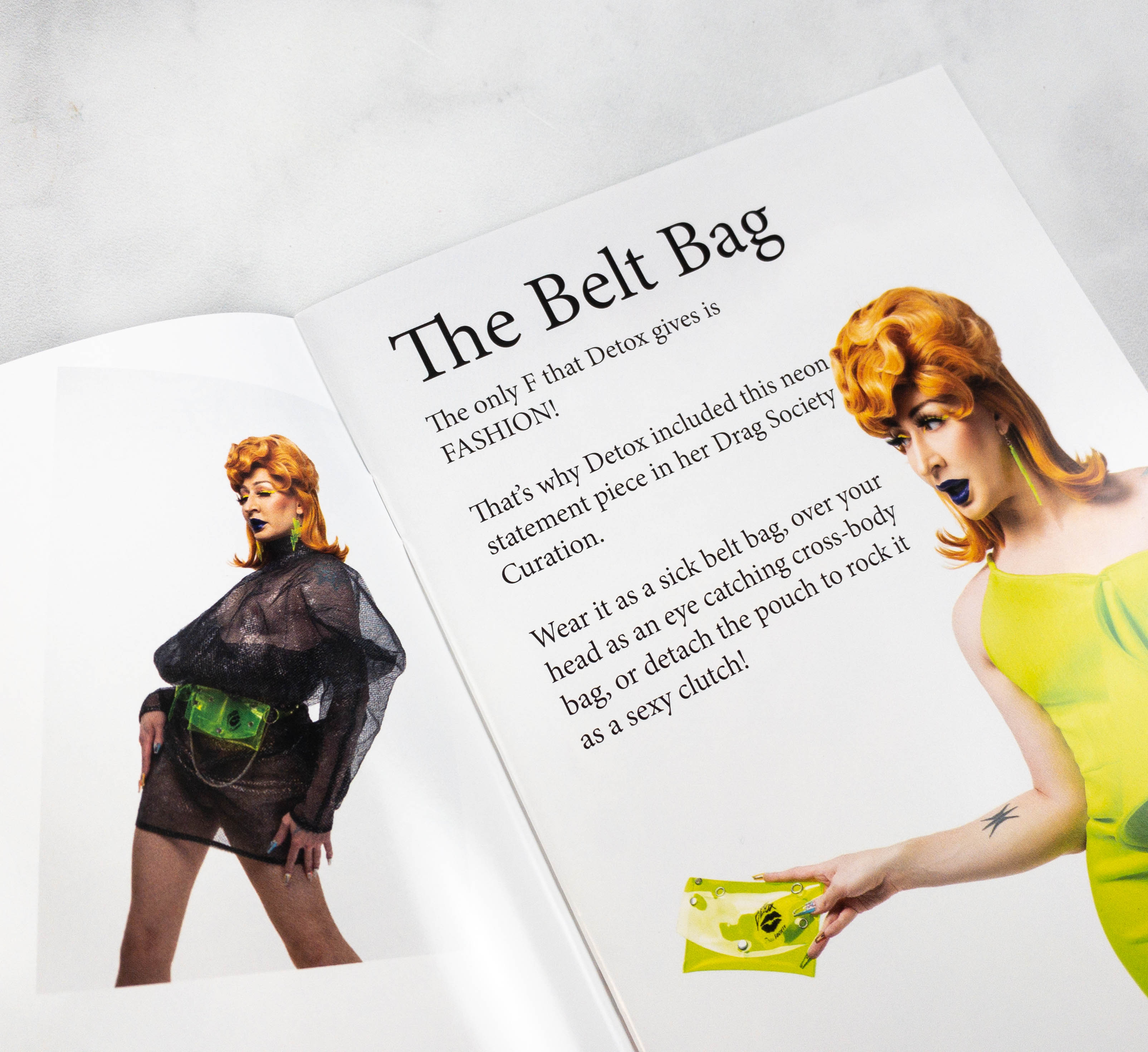 The booklet lists all the items inside the box.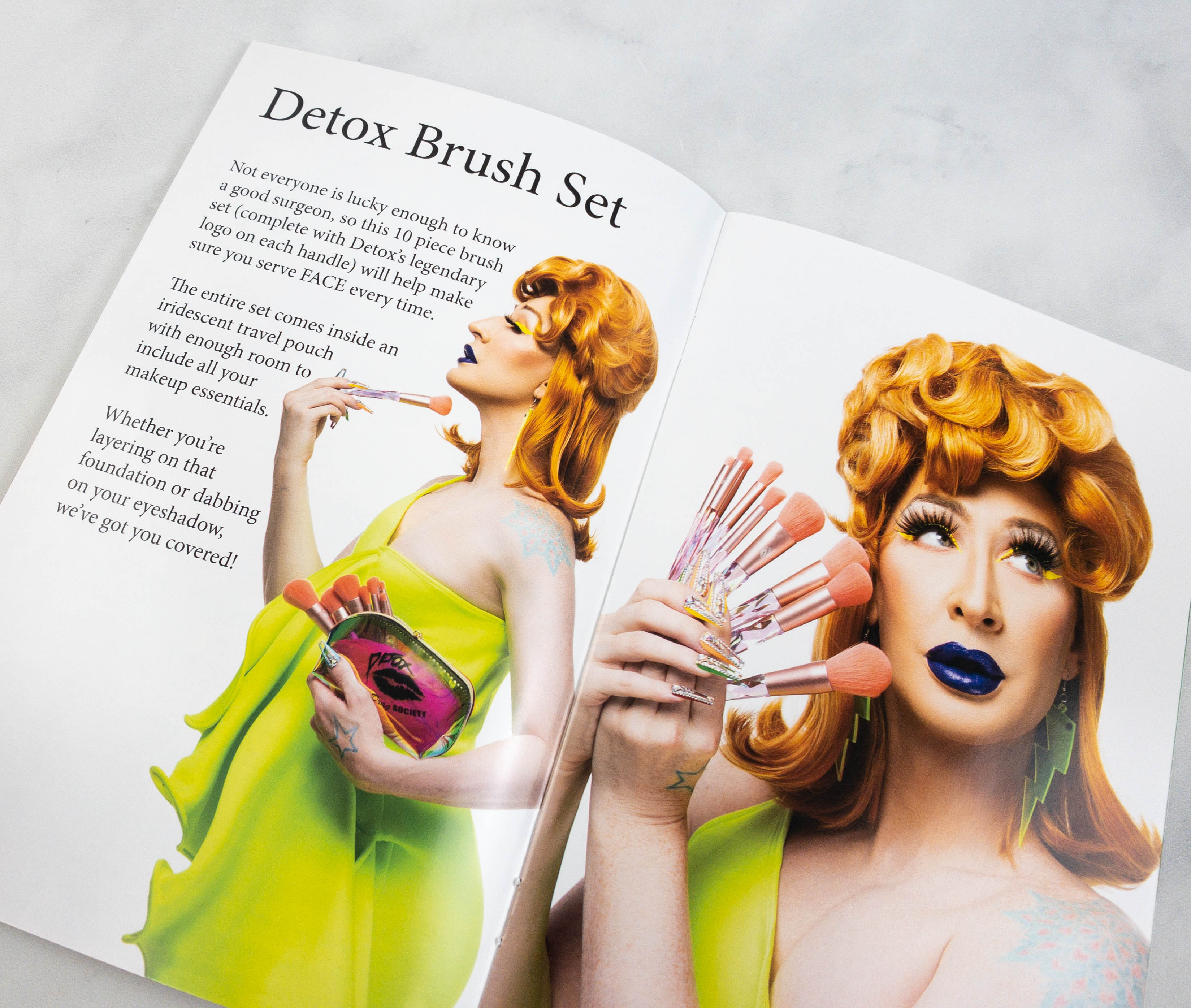 It includes photos along with a short description for each!
There are many interesting items in this box and I LOVE these photos of our Queen!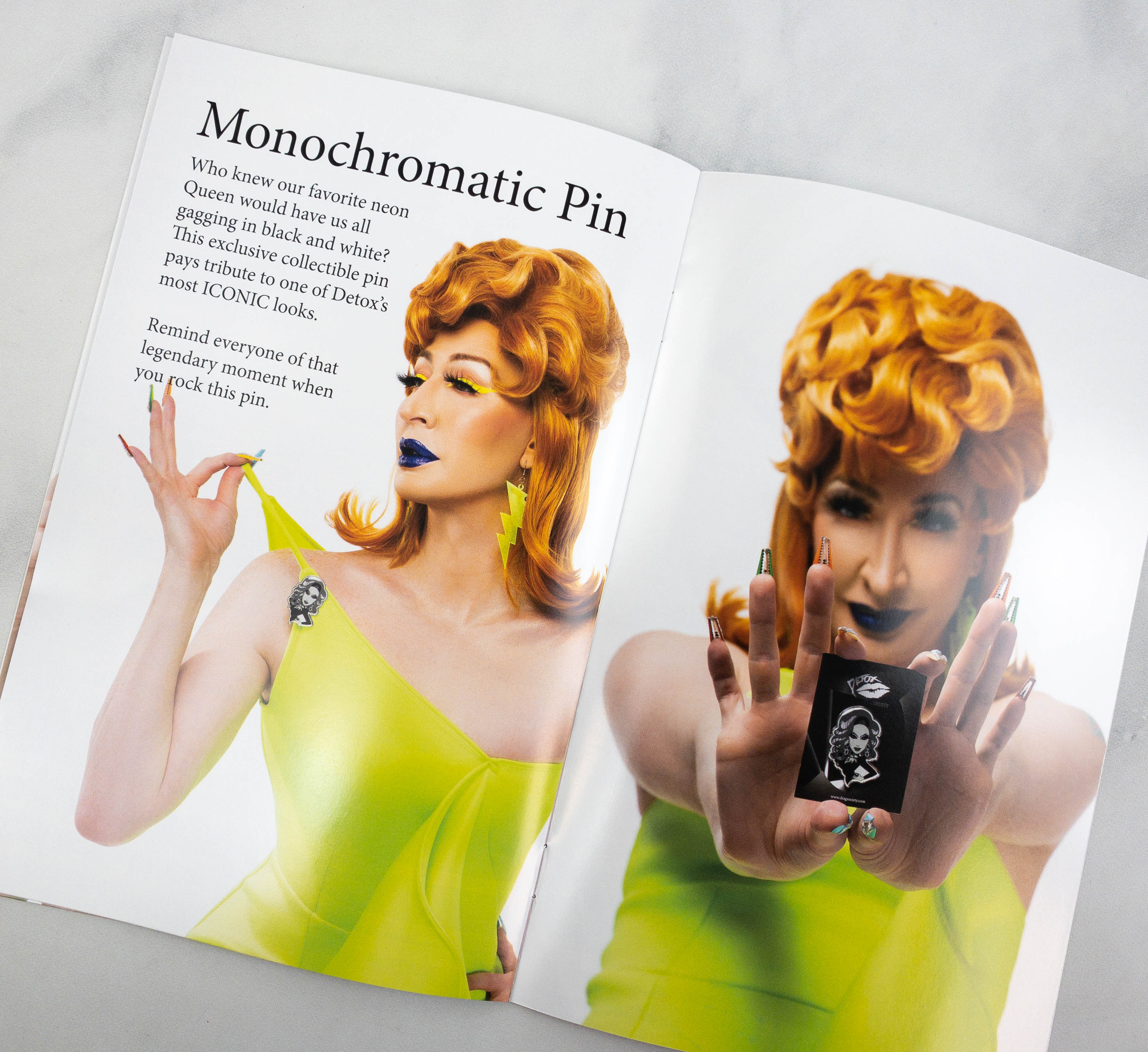 Detox is in the booklet pages as well, showcasing each item.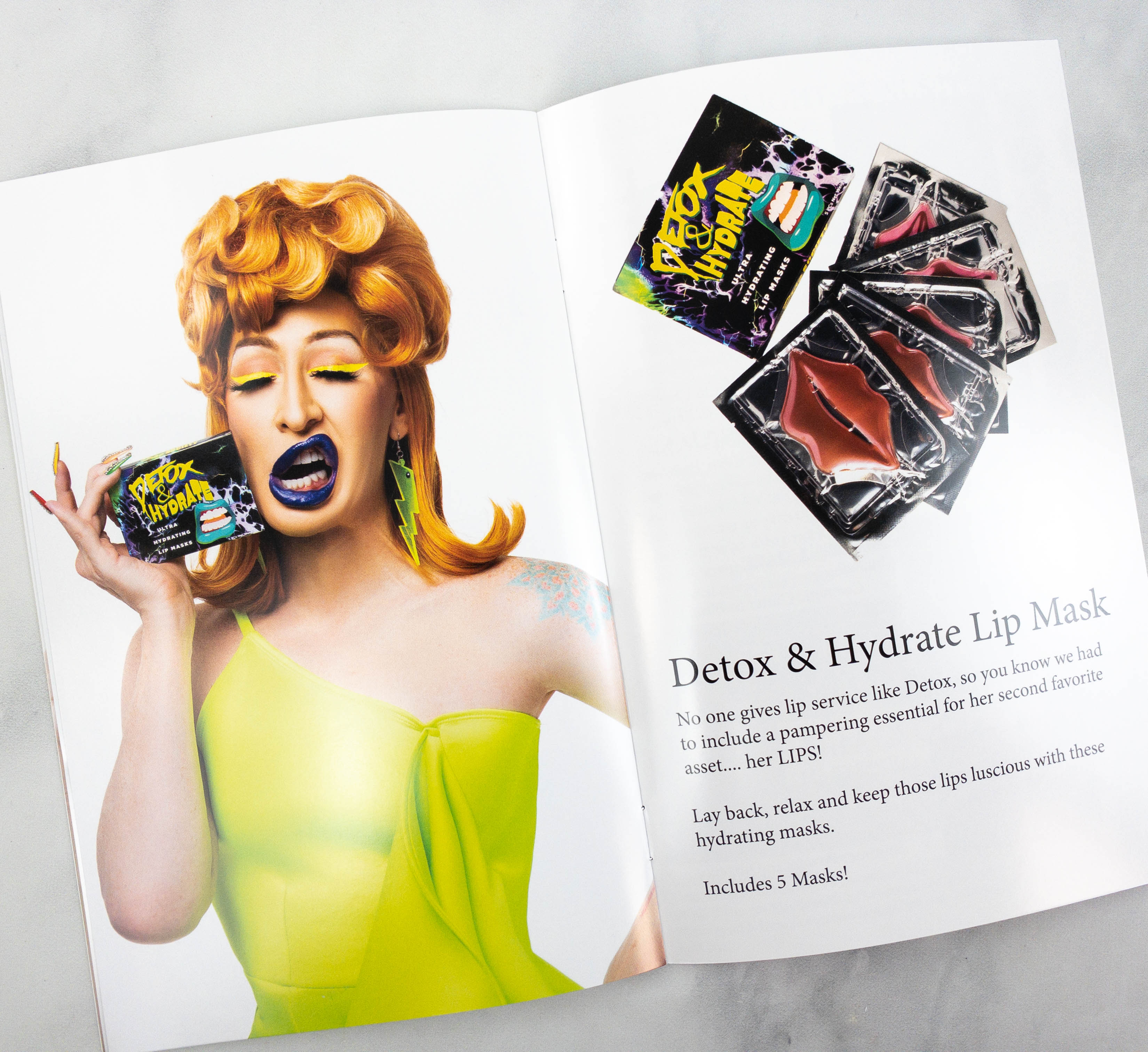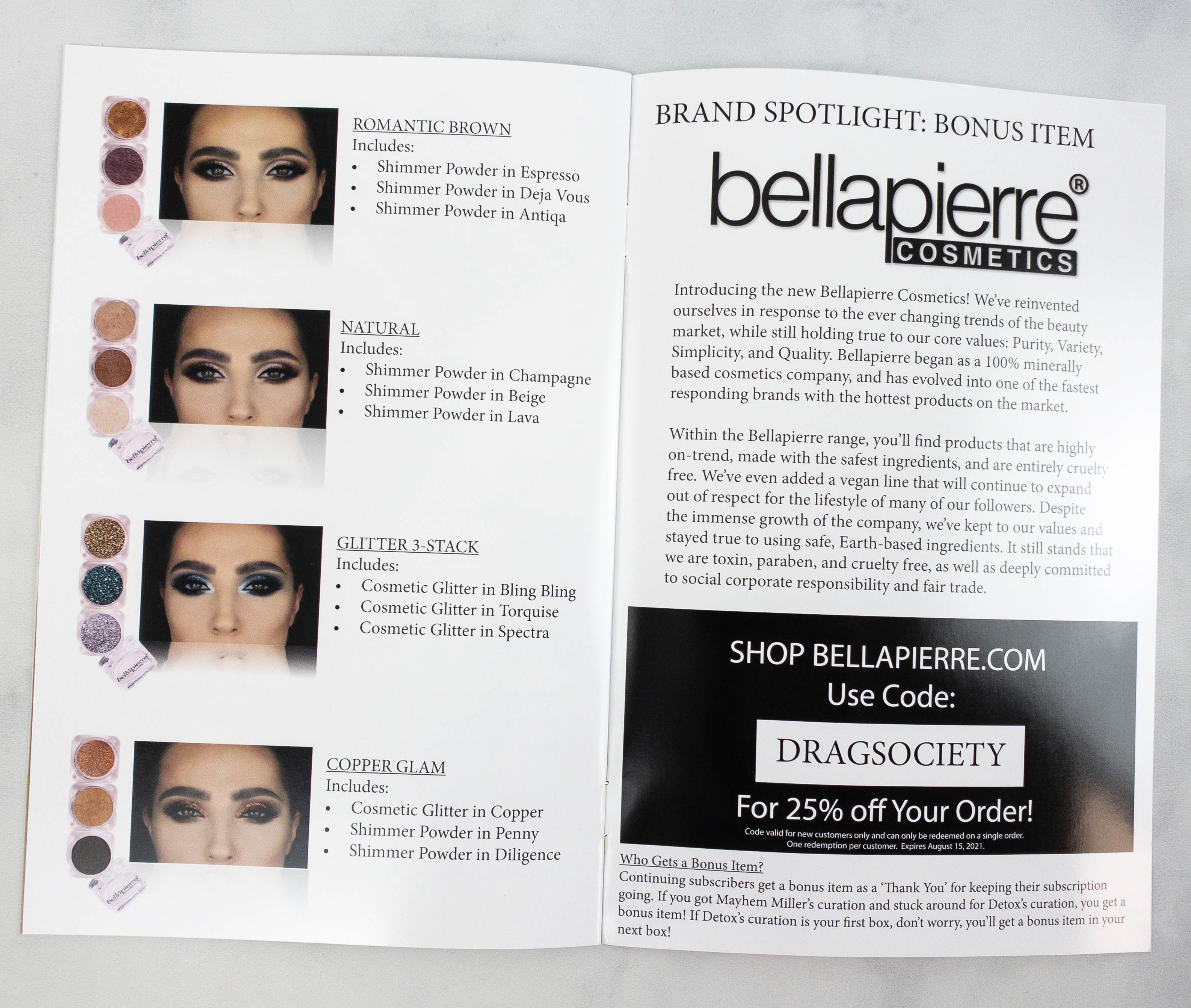 Featured on the brand spotlight is BellaPierre Cosmetics. They also provided a 25% off coupon code.
Everything in my box!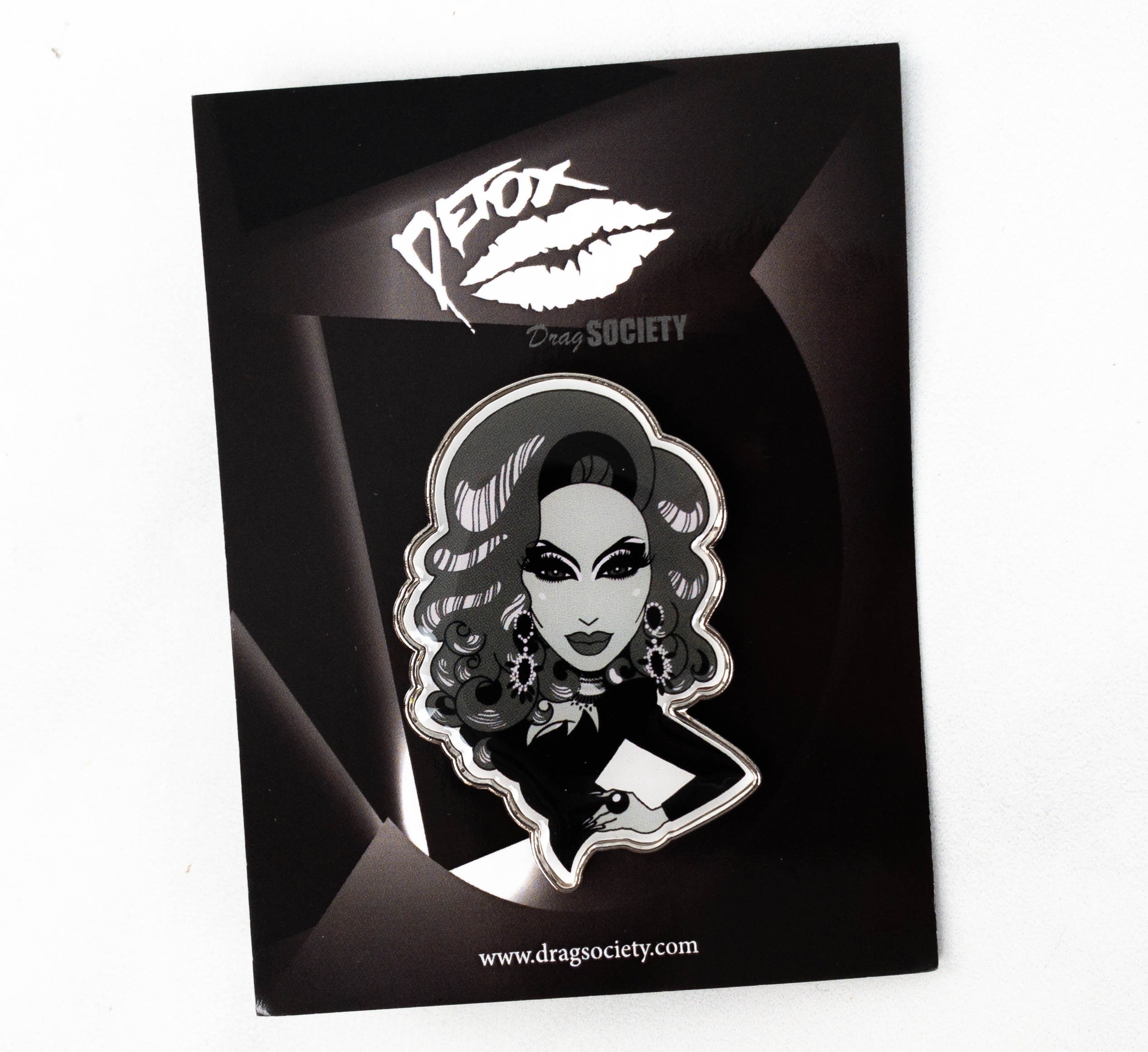 Monochromatic Pin. This quarter's pin is unique because they went with black and white instead of the usual colored pins.
It features the chibi version of the legendary black and white look that Detox did!
Detox & Hydrate Lip Mask. The lip masks came in their own box packaging. These are a good way to keep the lips moisturized and ready for lipstick application!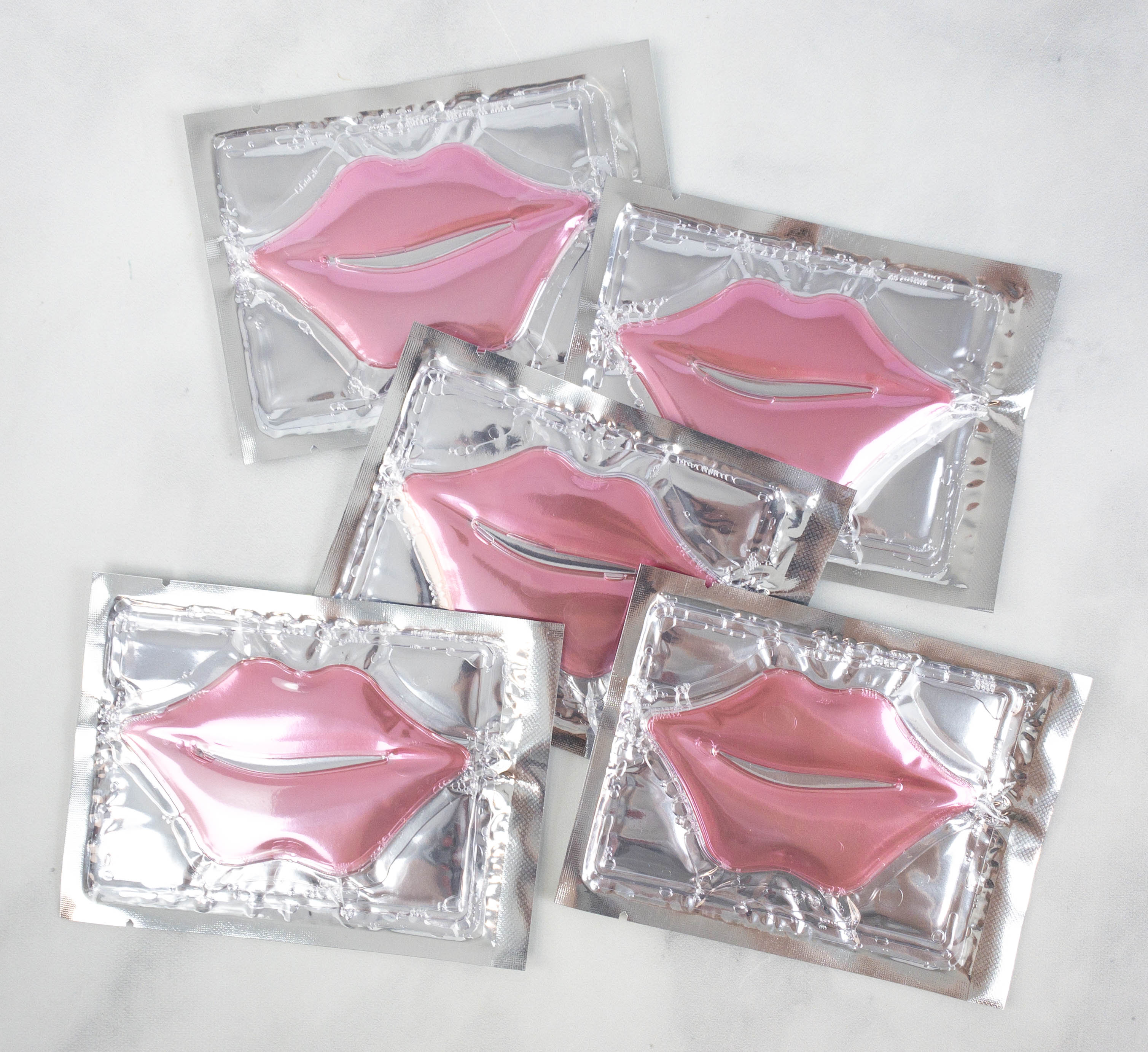 Each piece is individually wrapped.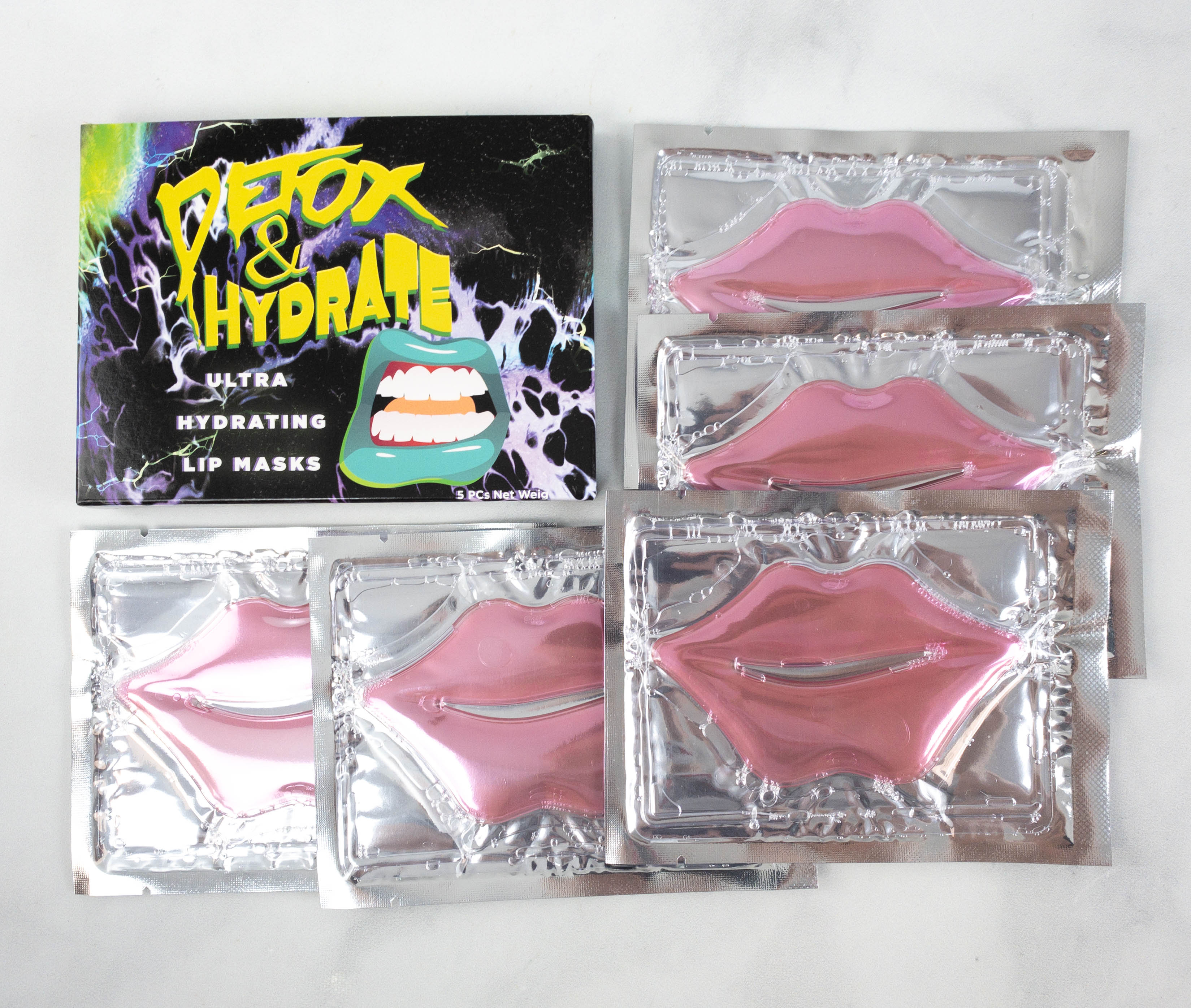 This is easy to use. Just take a piece and place it over your lips for a couple of minutes. Plump plump plump – whether you're a queen or not, you need these!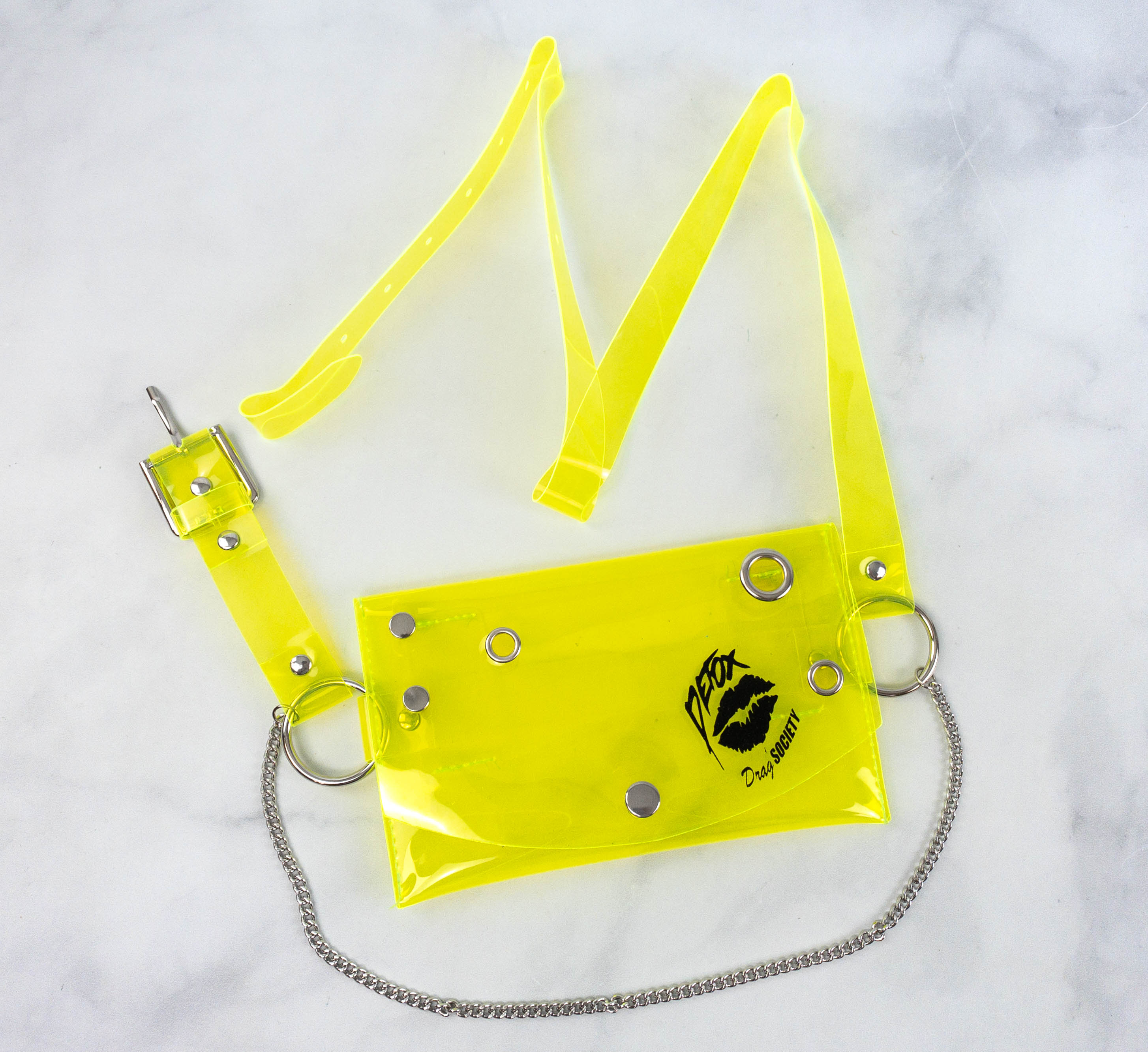 The Belt Bag. This belt bag in a neon yellow color is a great statement piece! It's small, but it can fit a few essentials like your favorite lippie or a compact powder.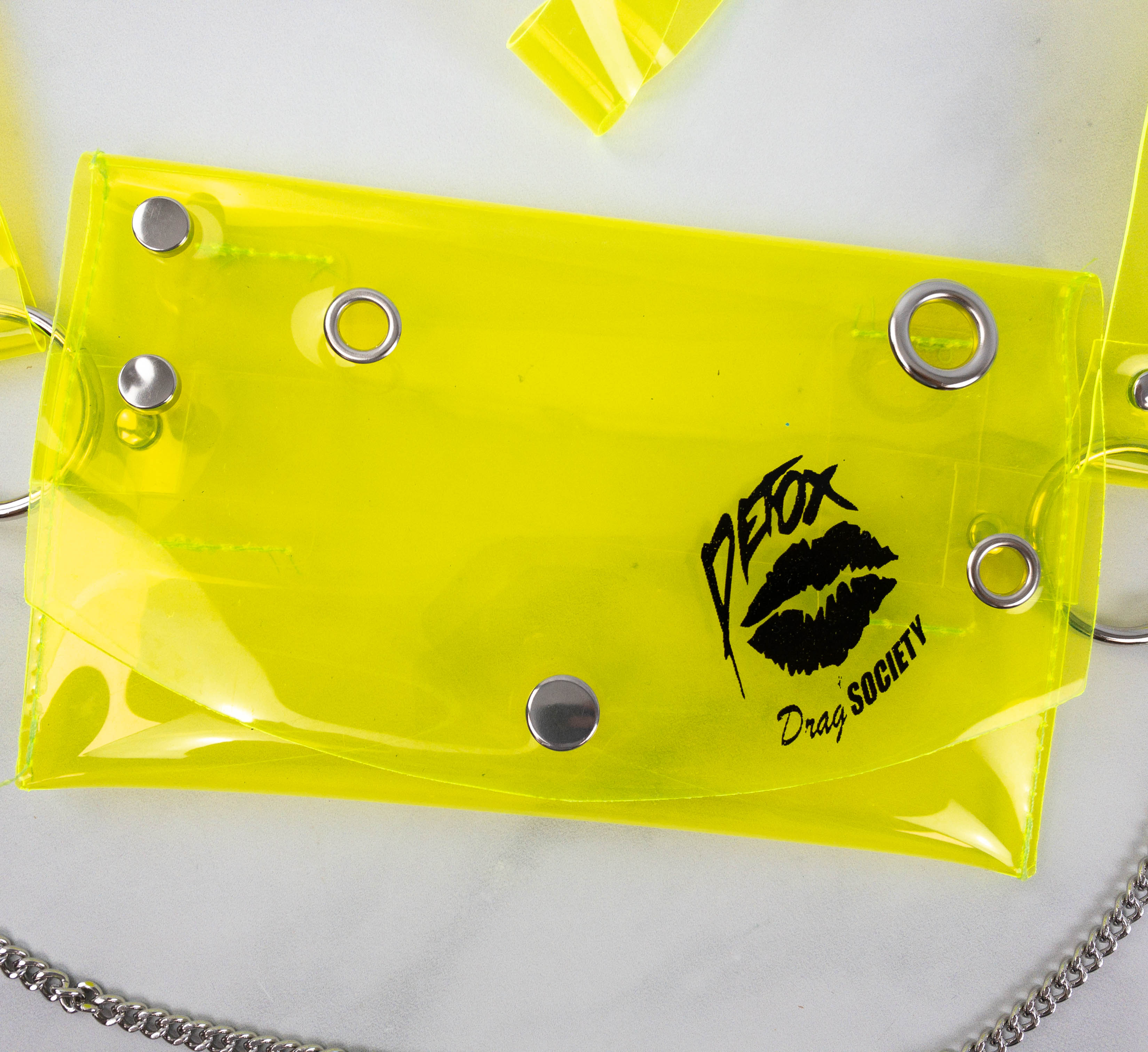 There's a Drag Society branding and Detox's logo on the lower right side of the bag.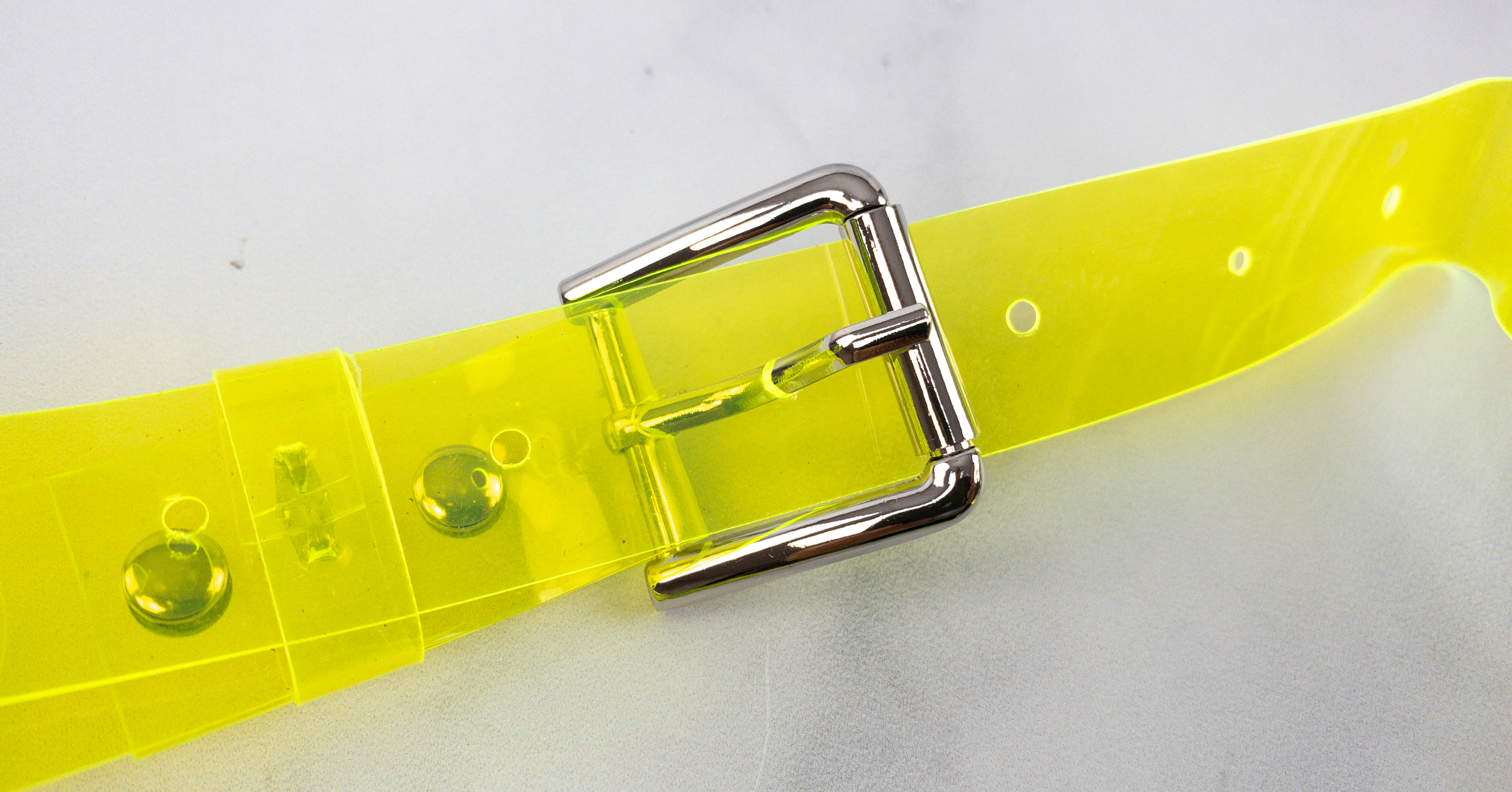 The silver hardware complements the neon yellow base.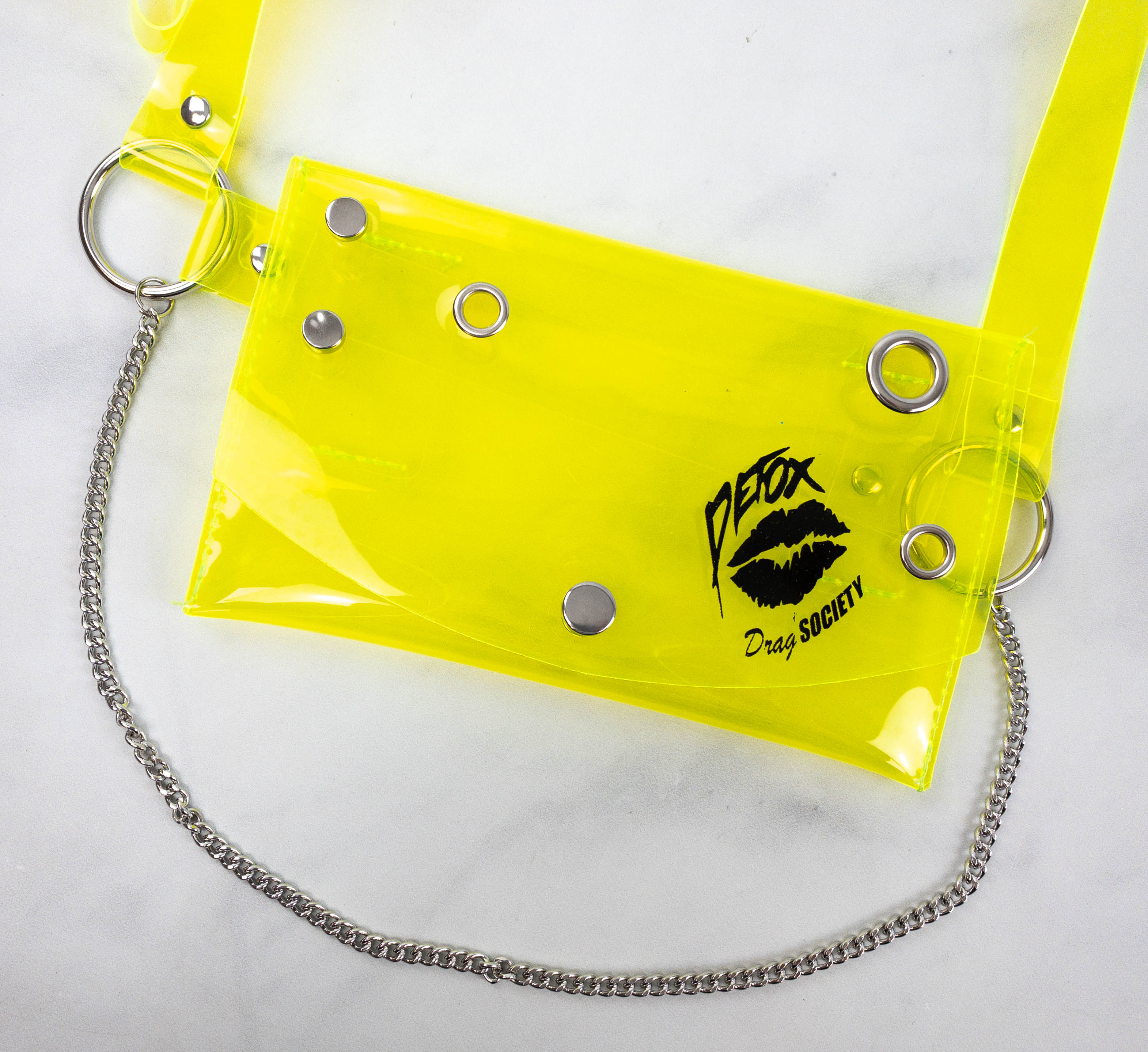 The chain also adds an edgy vibe to the whole look! It's detachable so you can also use the bag as a clutch. It's super cute and fun to wear out for the night!
Queen of Neon. Here's another cool item from this quarter's box, a pair of LED light glasses!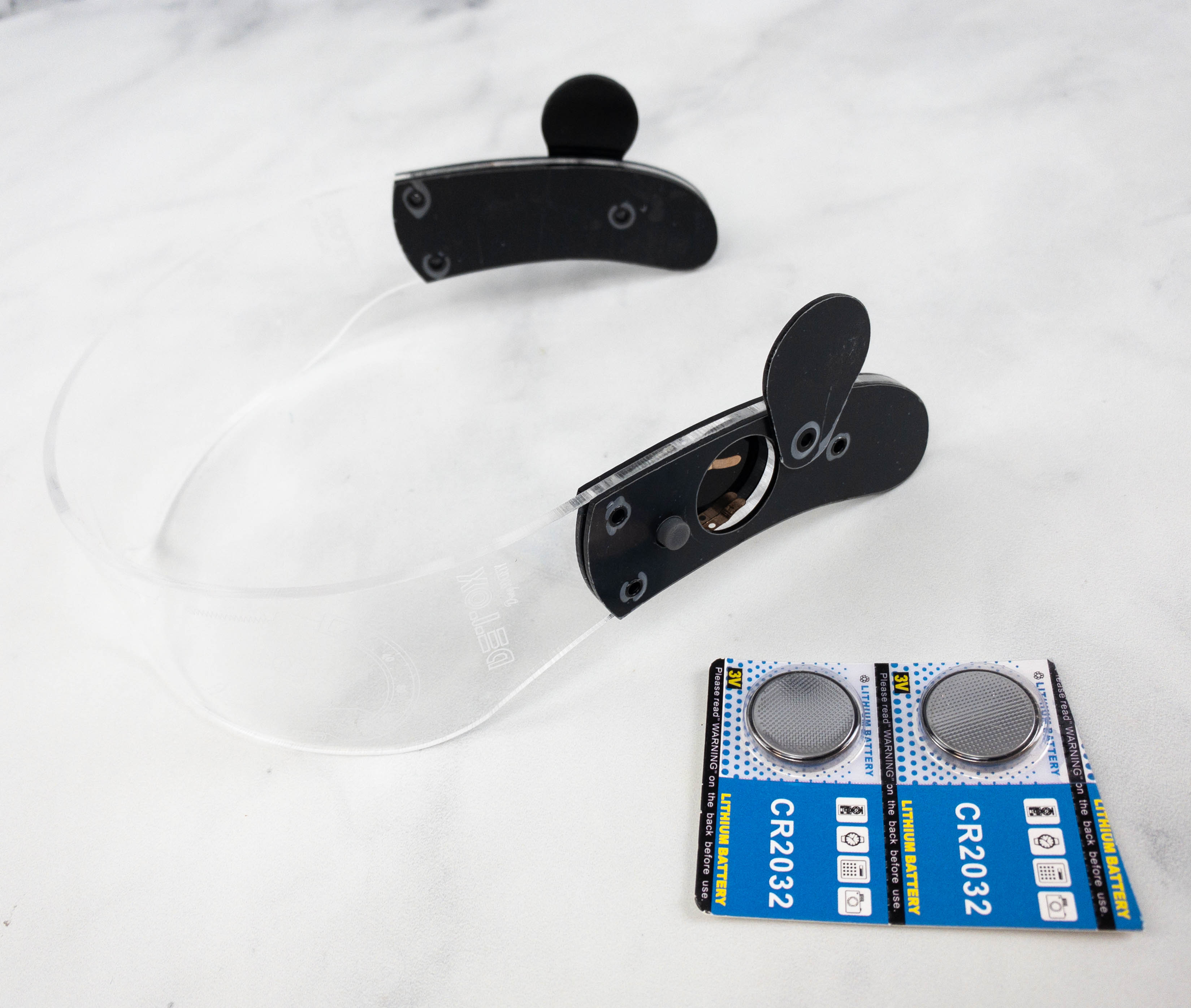 It came with 2 lithium batteries so you can use it right away.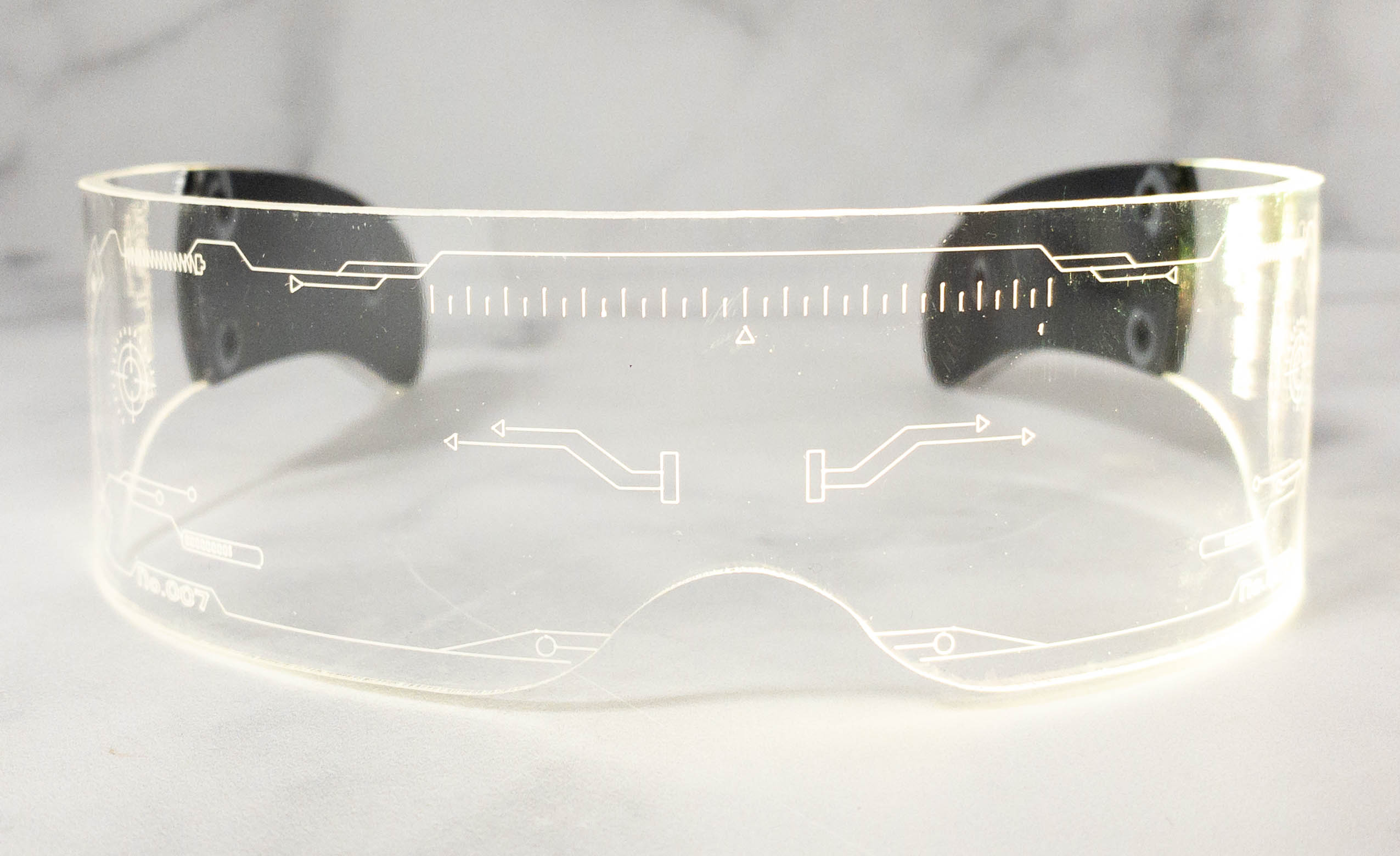 You can choose the color of the light depending on your mood! The featured colors are Red, Green, Blue, Orange, Turquoise, and Pink.
It has different modes and you can set it to be one solid color at a time.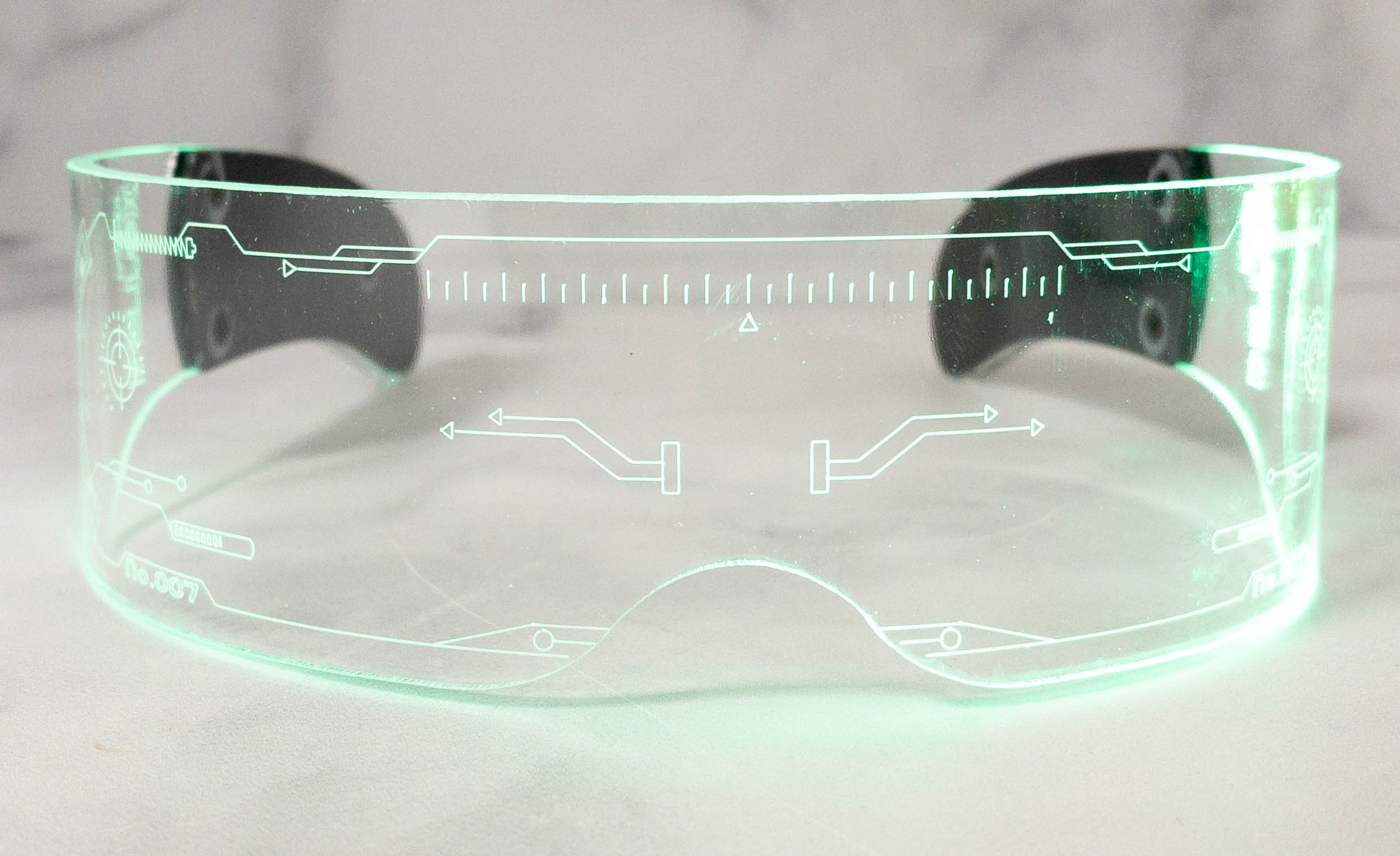 Or you can be extra fun and have a cycling strobe of colors!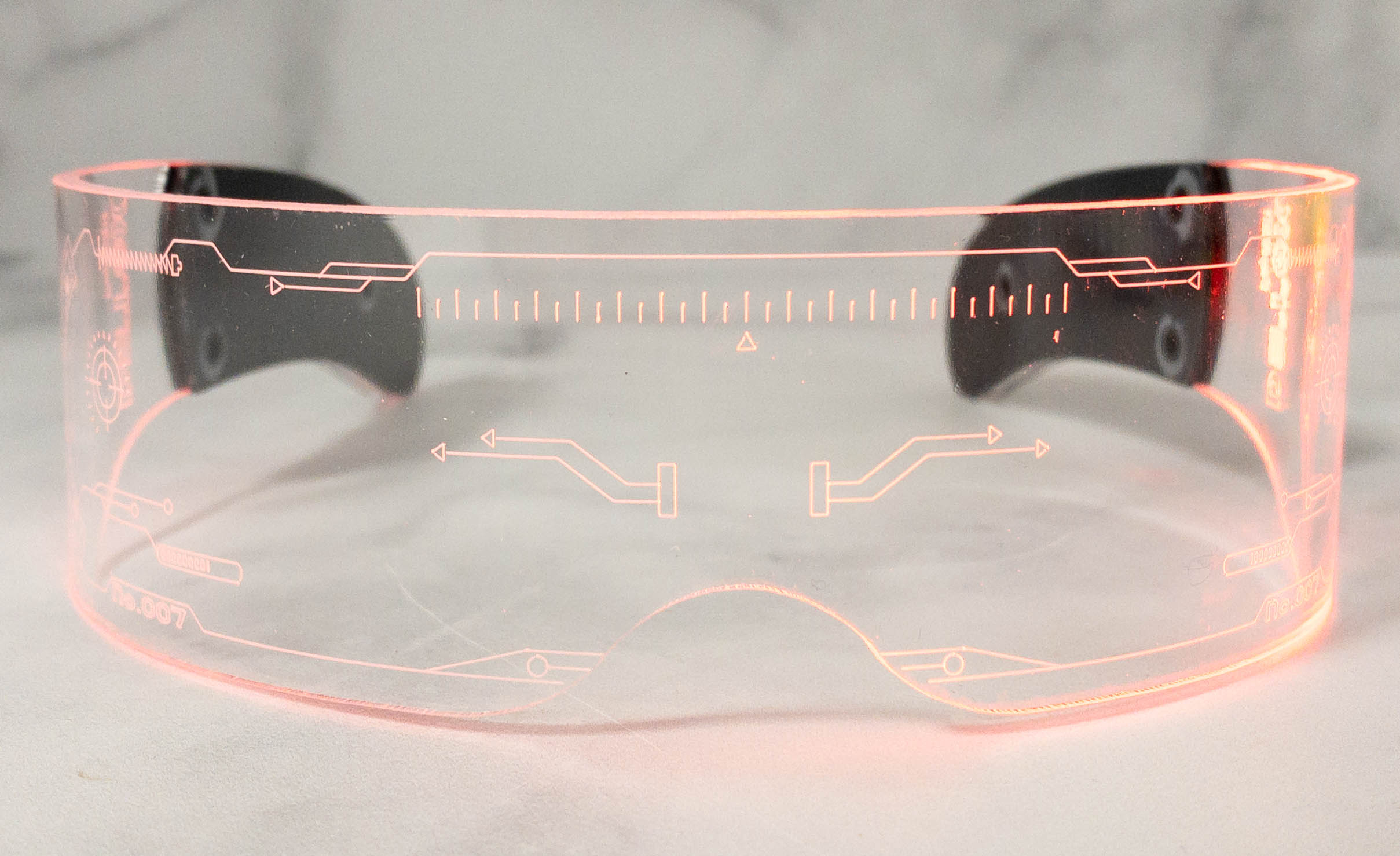 You can use the button on the side when you want to change the color and strobe speed.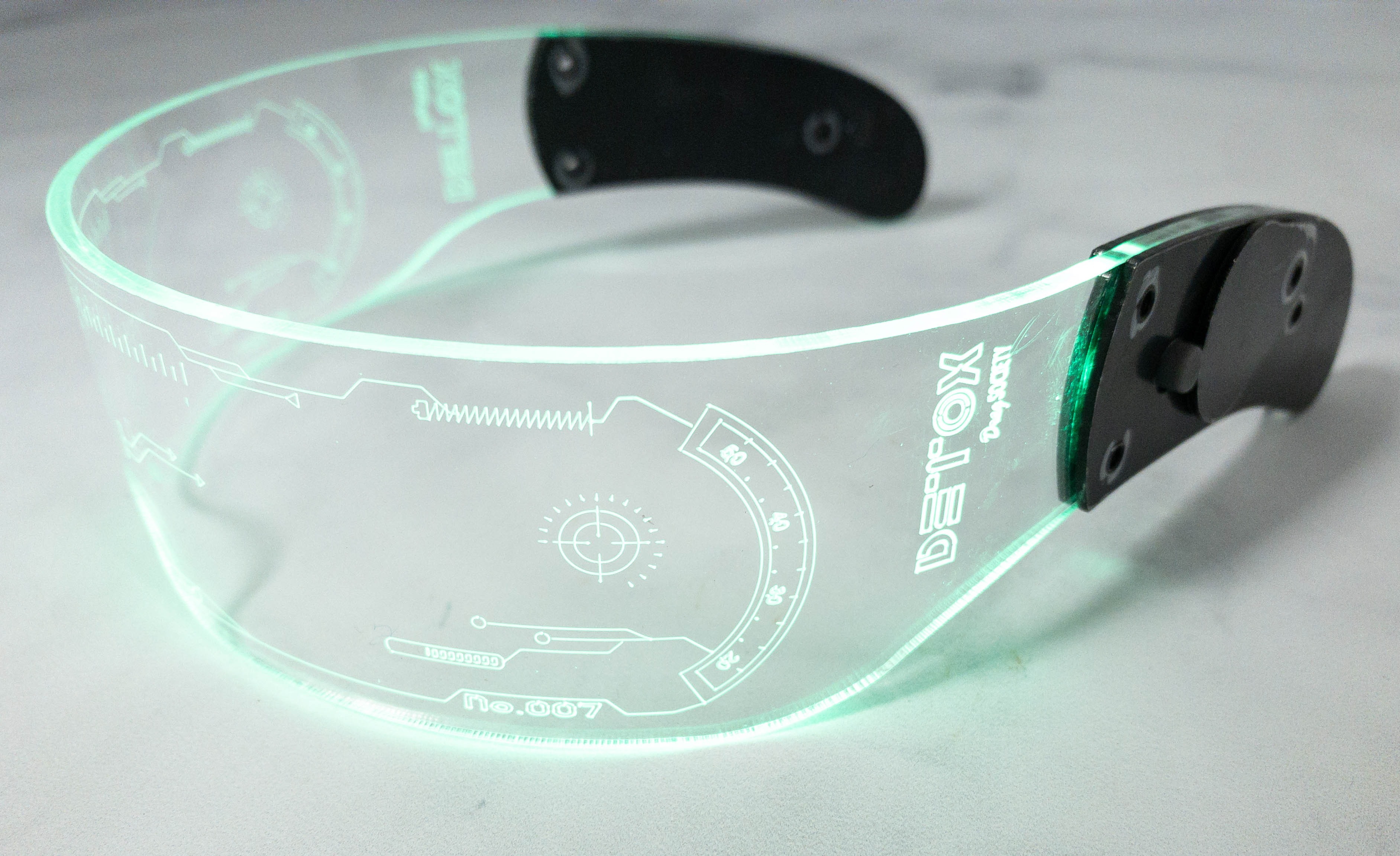 Another thing that makes it special is that it features Detox's futuristic logo, etched on the sides!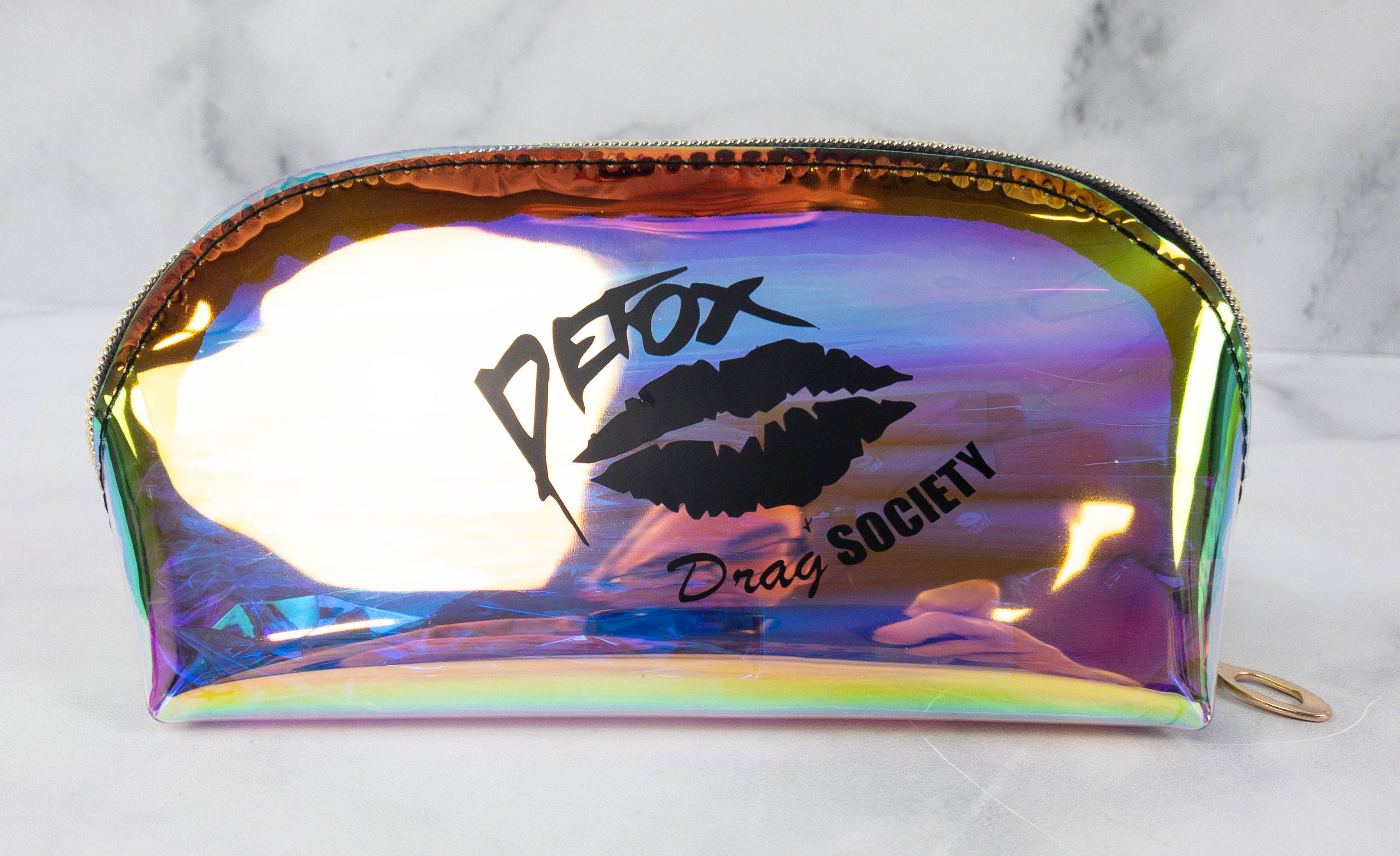 Detox Brush Set. The brush set was packed in a cute holographic pouch. This is perfect for creating different drag makeup looks!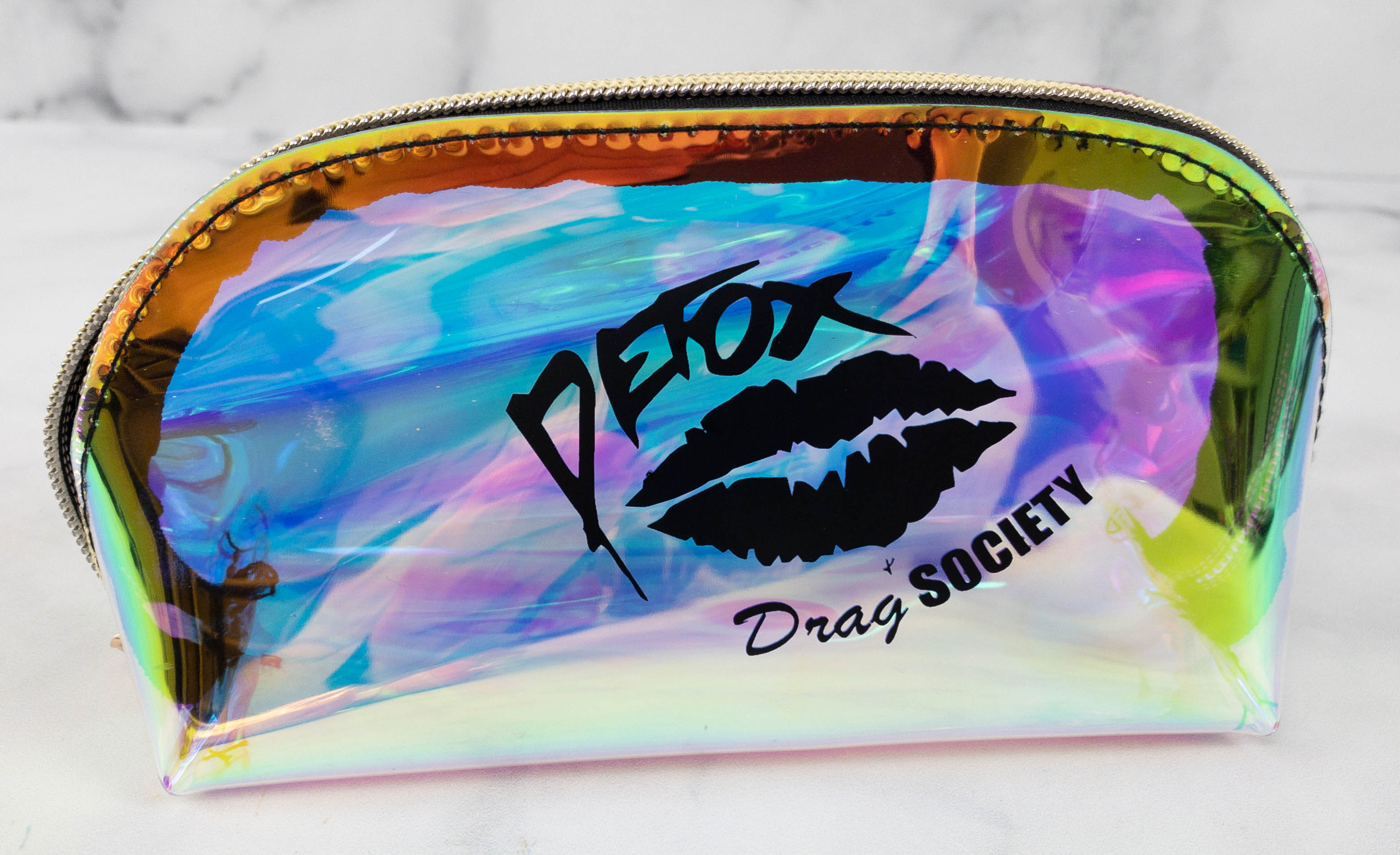 This pouch is easy to clean because it's made with a plastic material.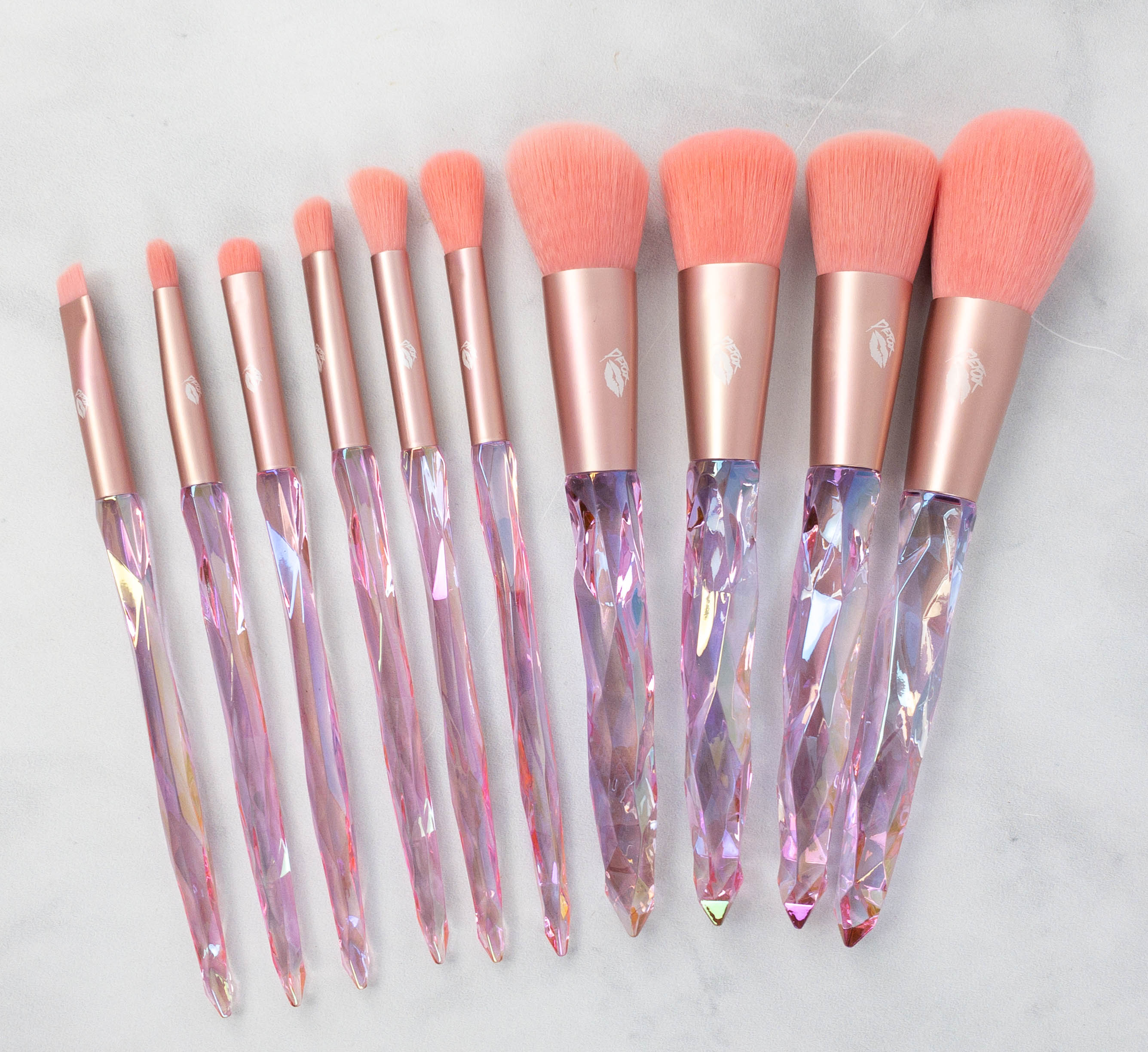 There are 10 brushes inside. This set is a combination of face and eye brushes!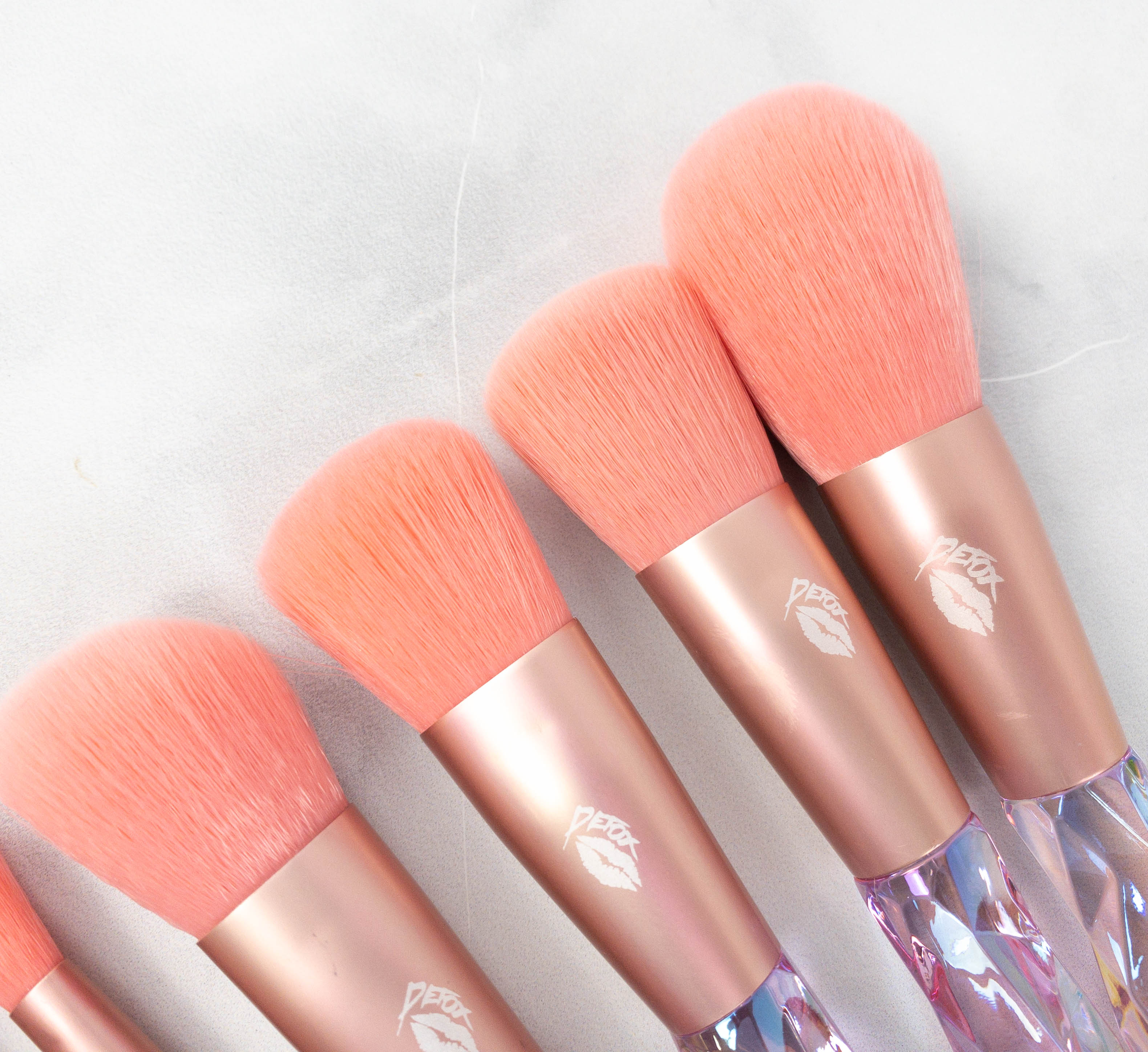 I love the gem-like handle and the rose gold hardware that features Detox's logo.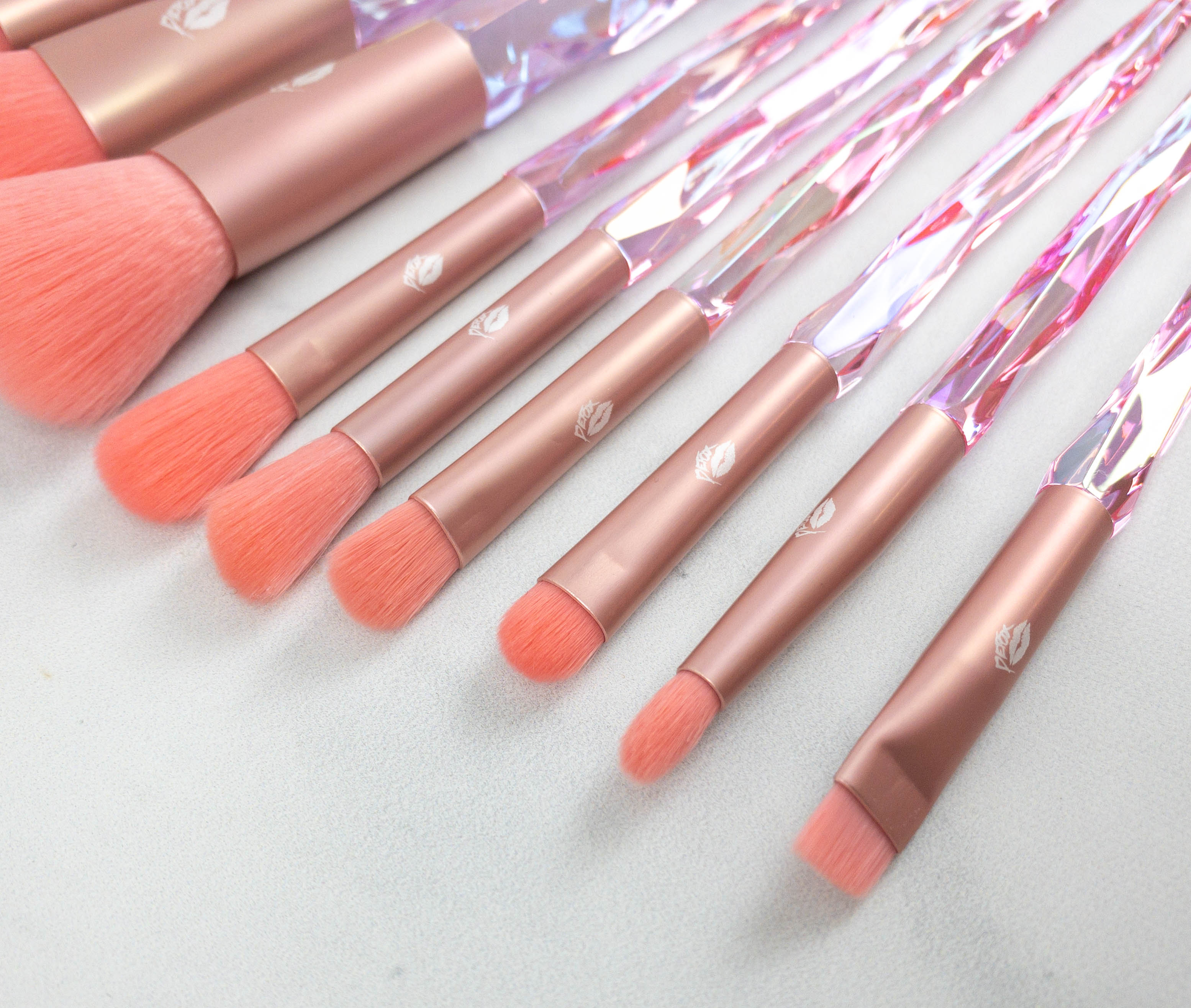 The brushes are super soft so they will make blending easier.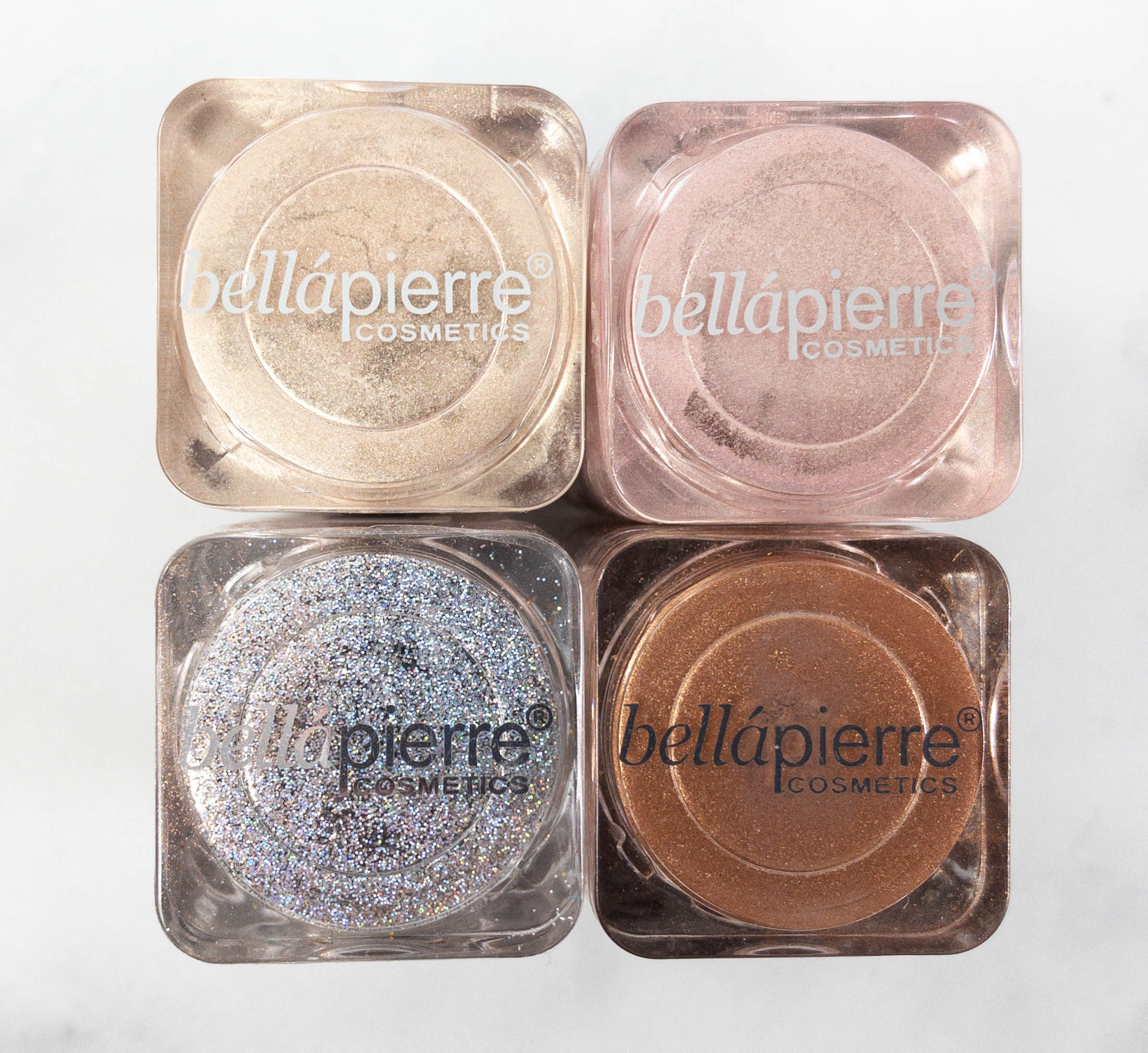 Bellapierre Cosmetics Shimmer – SIMILAR. Here's the bonus item, a set of shimmer powders in 9 different colors! They are lightweight and easy to blend. Continuing subscribers get ONE  – Drag Society sent all 4 to us to show you the kinds of items you'll get as a renewing member.
These are great as eyeshadows, but they can be used as a blush, eyeliner, lip color, nail polish, tinted mascara, or bronzer as well.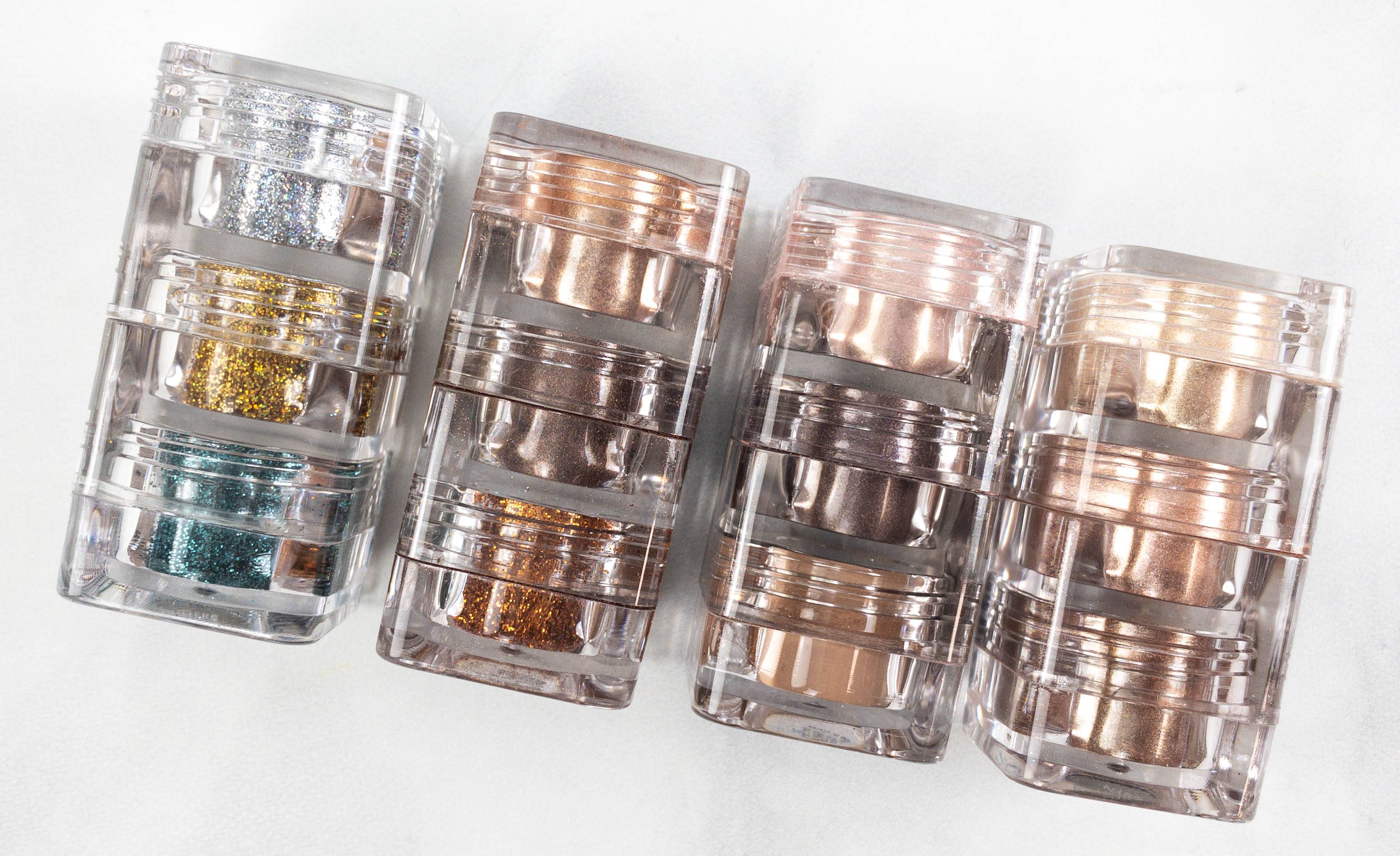 This quarter's Drag Society box has a lot of unique items, including the black and white pin inspired by Detox's iconic look and the LED light glasses featuring different colors. There's also a neon yellow bag, which can be used in different ways! Another standout is the brush set, featuring gem-like handles and pink bristles. I love the neon and holo looks to everything – it's screaming hot girl summer to me! As a bonus, they even added a set of multipurpose shimmer powders for renewing members. It's a jampacked box overall! Drag Society is indeed the perfect subscription for drag queens and drag queen fans. Aside from the fun items, they even send autographed cards by the featured drag queen!
What do you think of the Drag Society box?