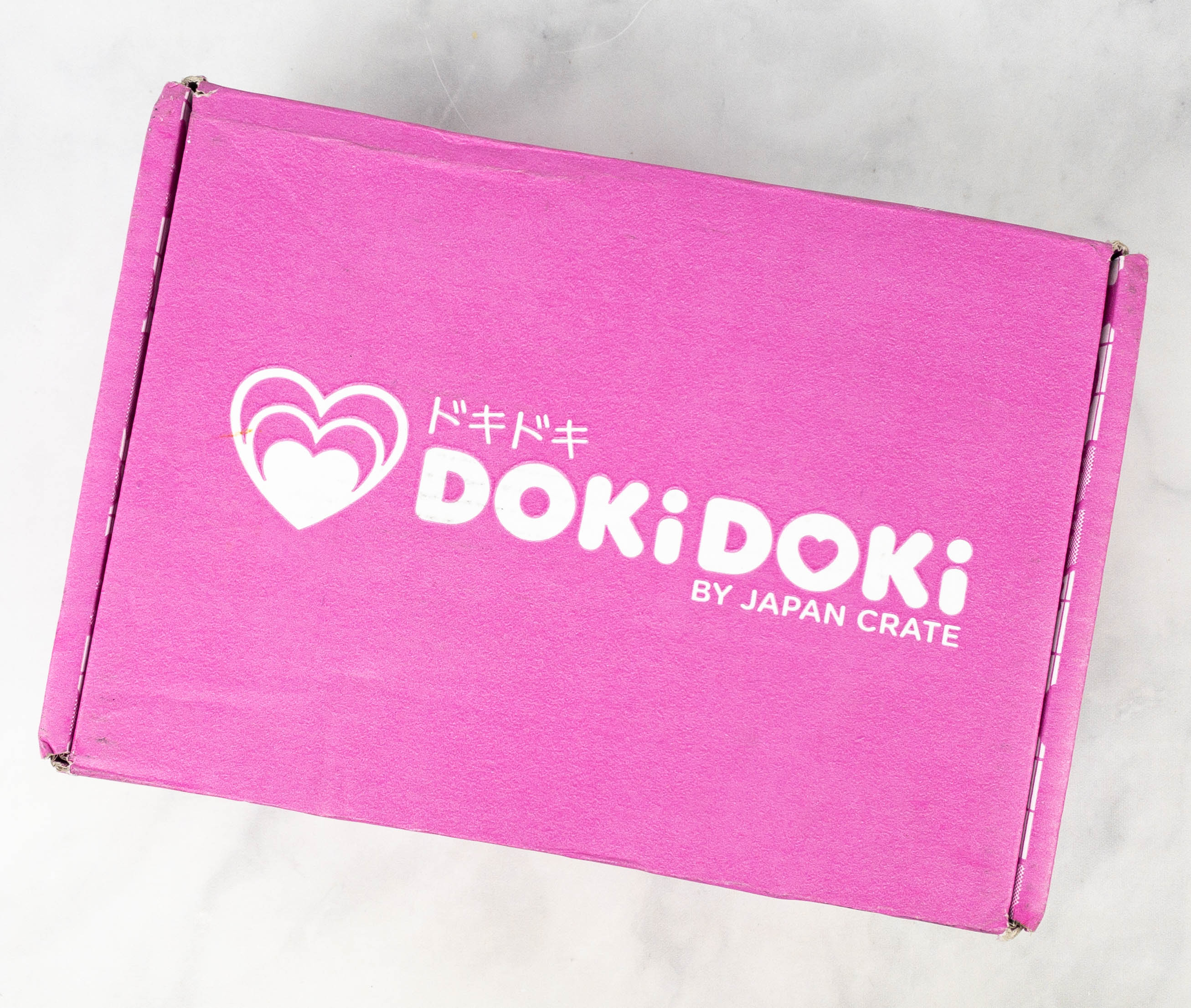 Doki Doki is a monthly kawaii subscription box from Japan Crate. You can subscribe to the box for $45.95 each month. Every month, you'll receive super cute themed Japanese kawaii items – accessories, stationery, plushies, and other adorable Japanese goodies.
FYI: The box price is normally $35, but there's currently a Covid-related shipping surcharge rolled into the price of the box.
DEAL: Use code HELLO to save $3 on your first Doki Doki!
OR Use the coupon code LUCKYDD to get an Otoshidama envelope with a guaranteed FREE BONUS ITEM with your first crate!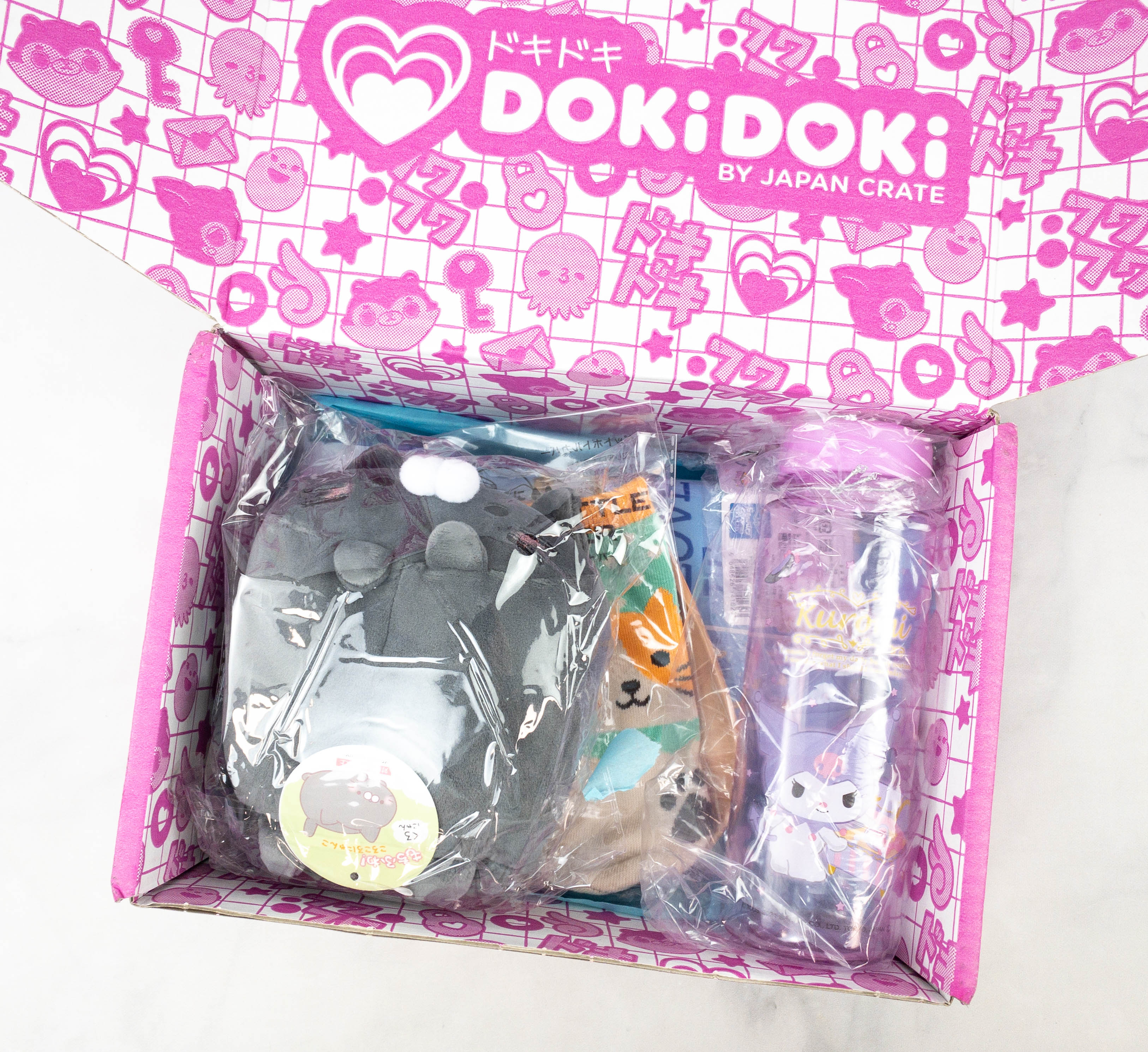 Some items were packed in plastic.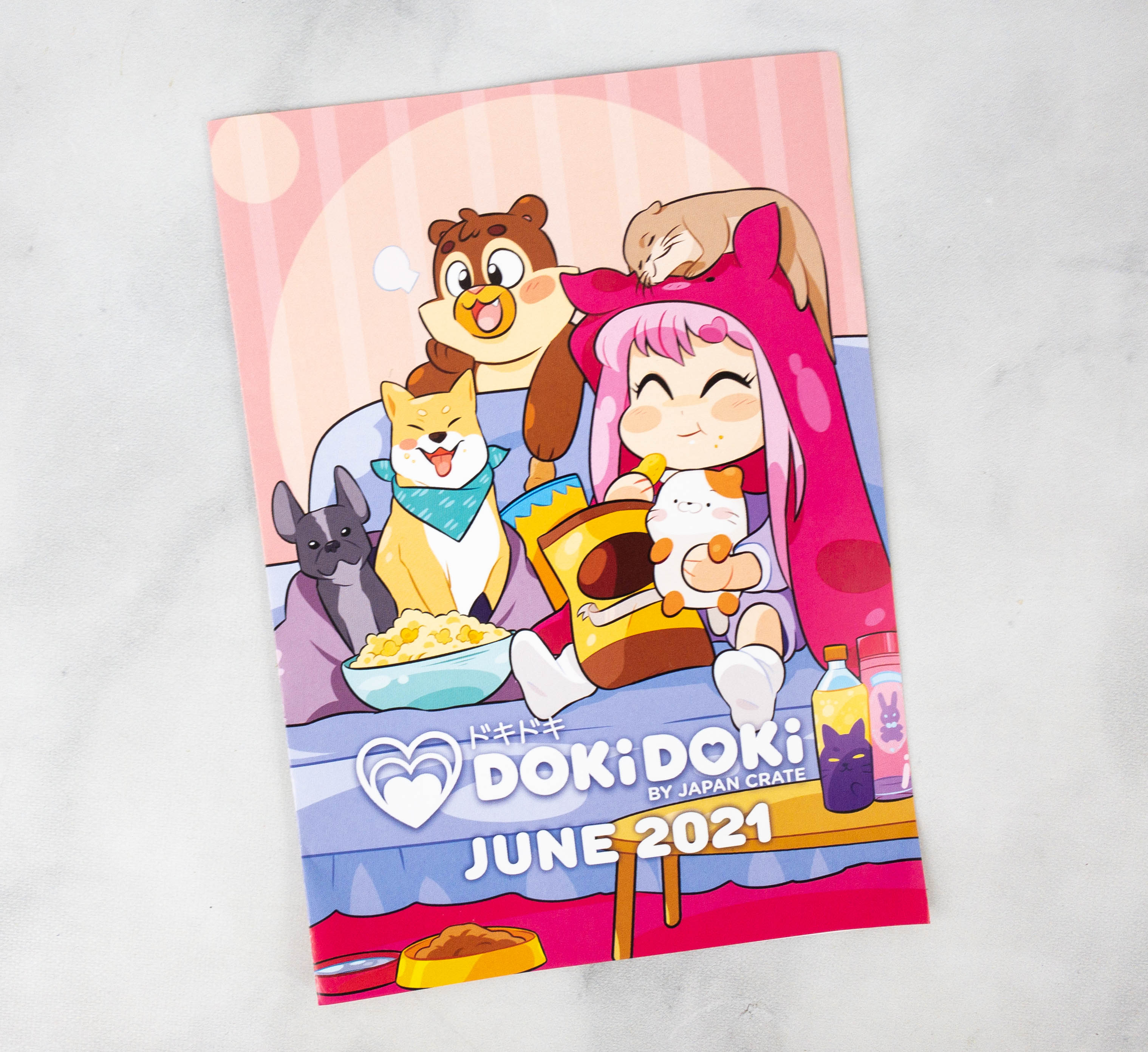 The box includes a booklet with kawaii cover art!
June 2021 theme is COUCH POTATO COZY CRITTERS!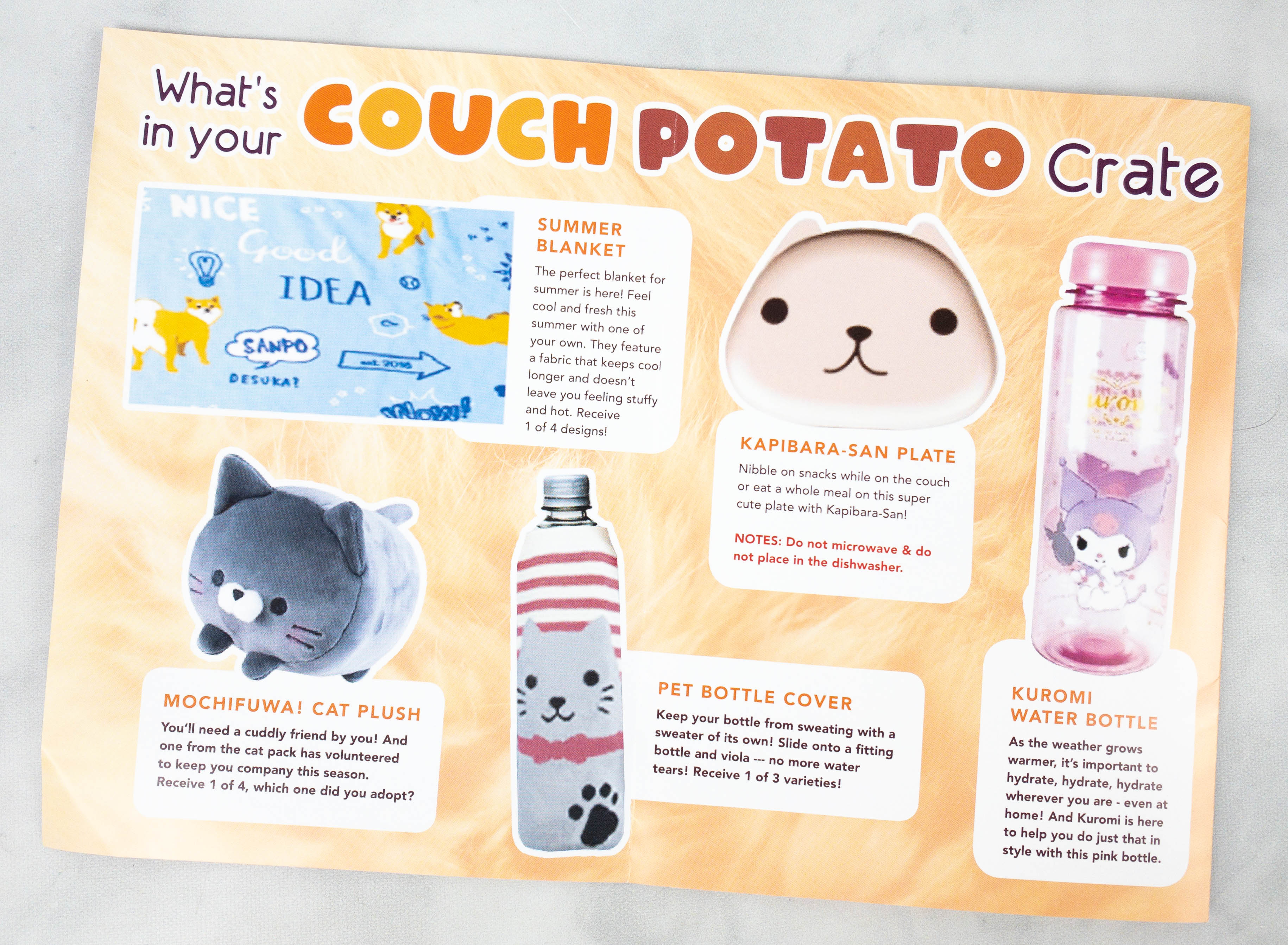 Inside, there are photos of the items, plus a brief description for each.
Everything in the June 2021 box!
Pet Bottle Cover. This bottle cover is a cute way to keep your favorite drinking bottles safe and free from sweating.
It looks like a sock, but it's actually a bottle cover. Subscribers will receive 1 of 3 available designs. Mine is a cat!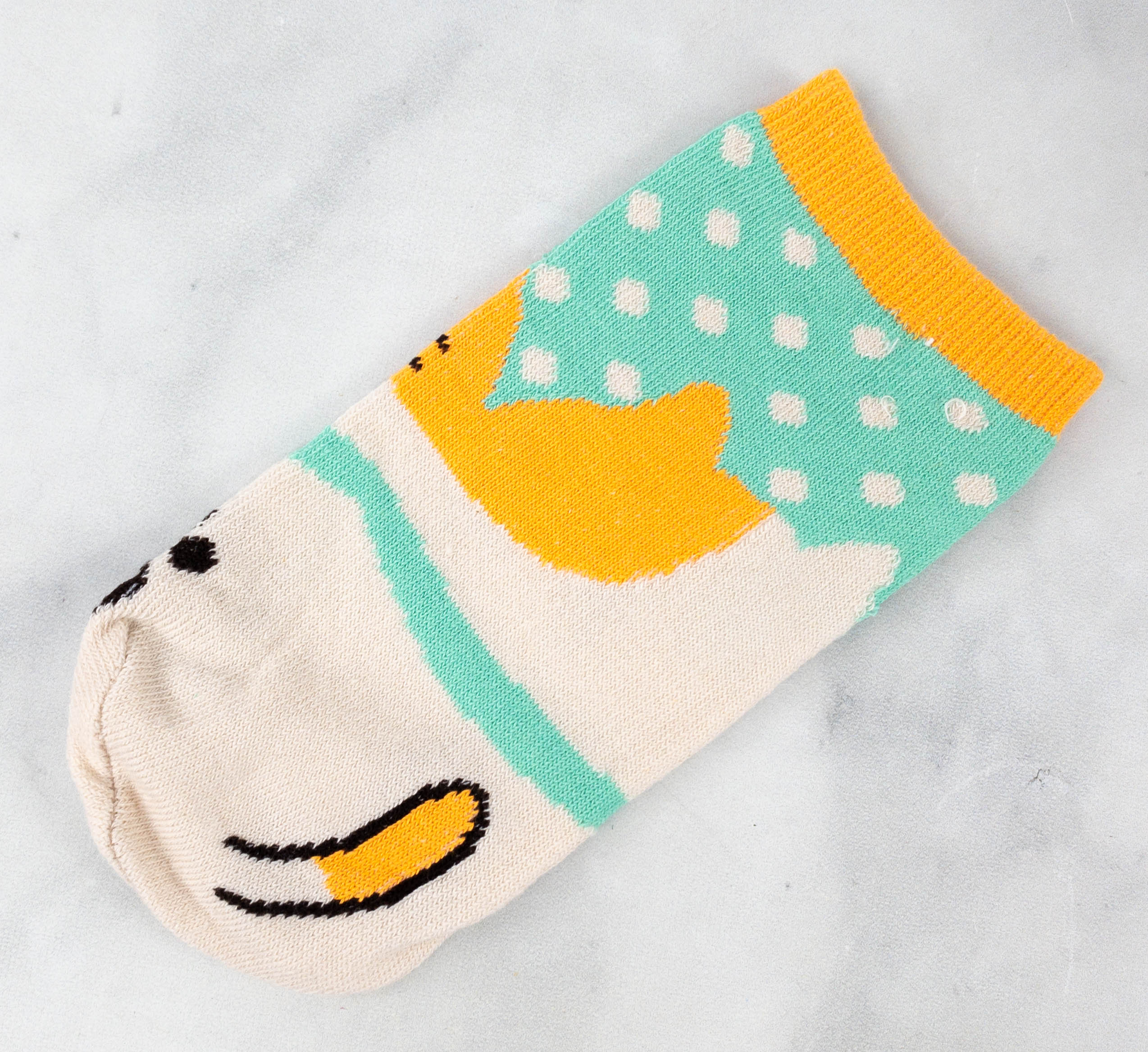 It can fit most bottle sizes with its stretchable fabric.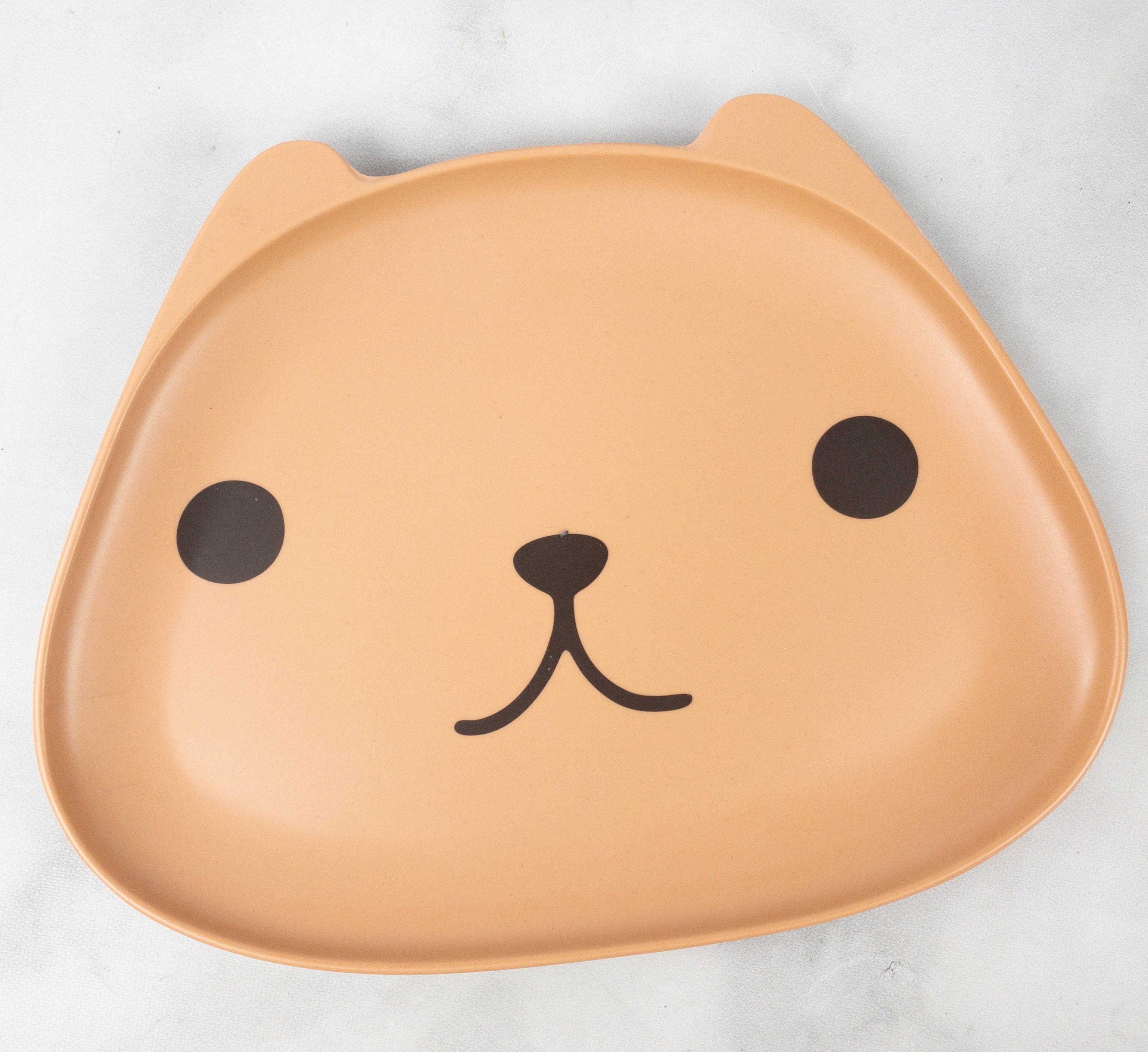 Kapibarasan Plate. Next up is an adorable plate! It features Kapibarasan from the anime of the same name. The shape resembles the character's head with its cute face printed on the surface. This is a great plate for finger food!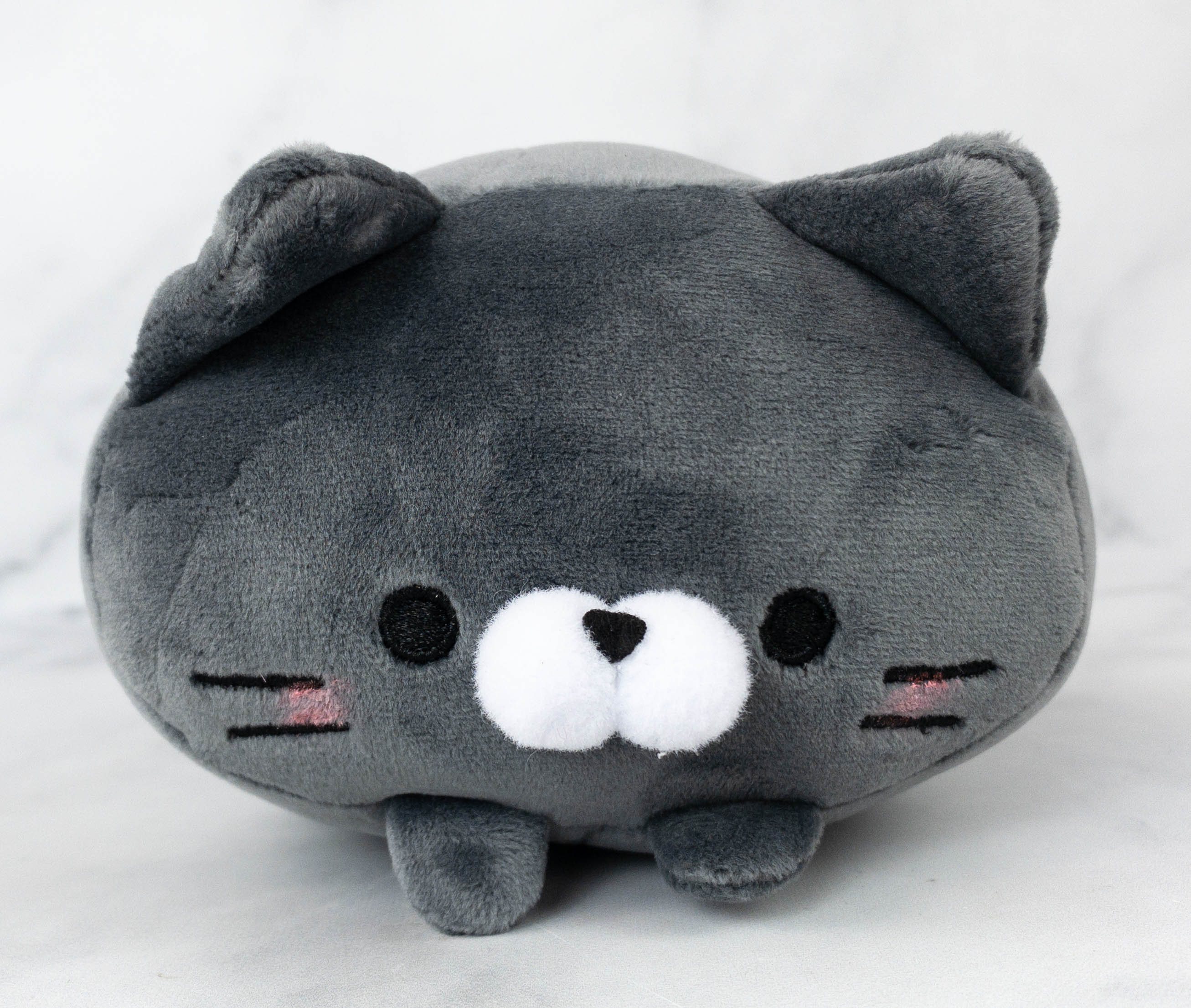 Mochifuwa Cat Plushie. I also received a kawaii kitten plushie! Subscribers will receive 1 of 4 designs, and mine is Koro-Nyan.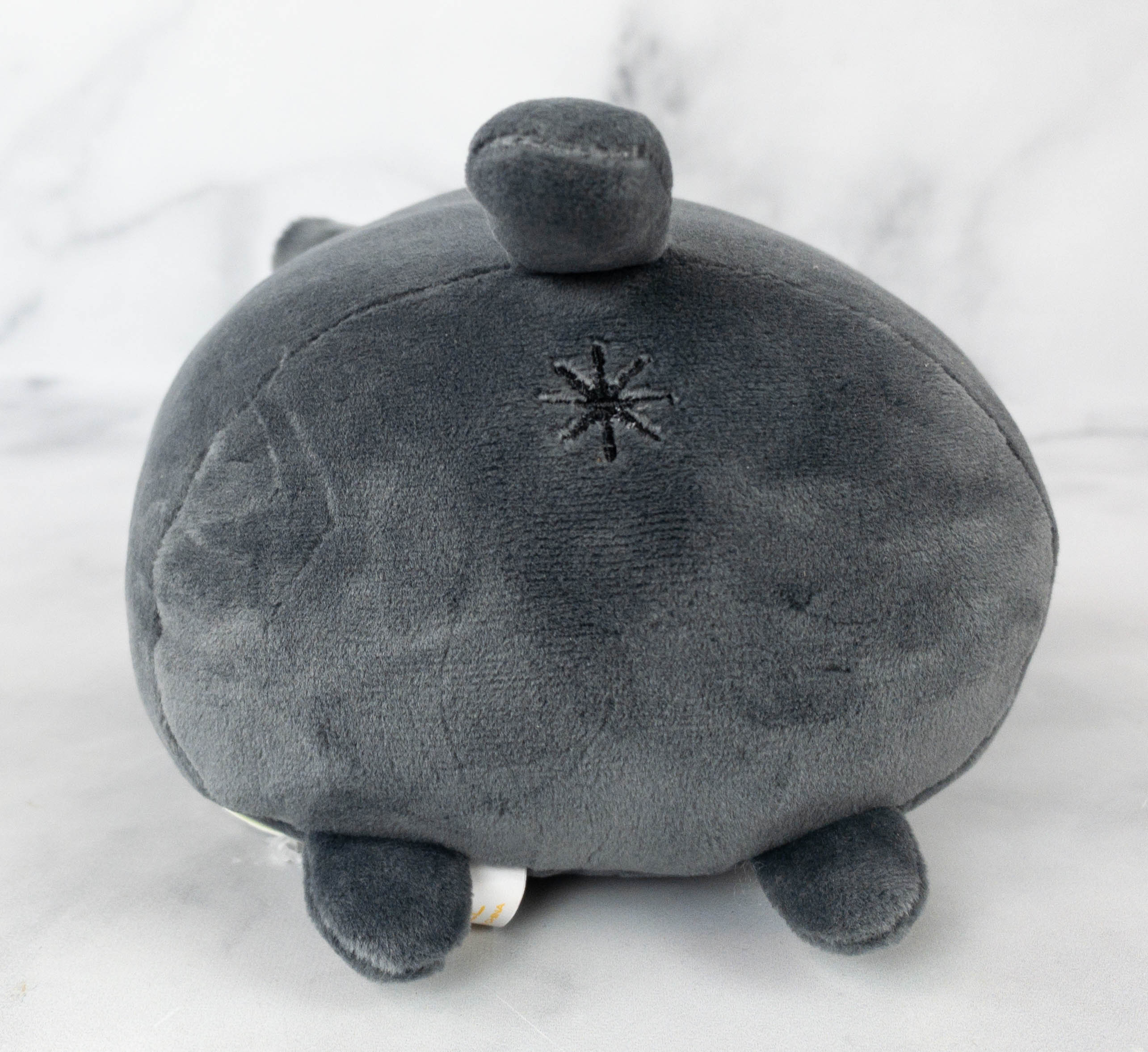 The word mochifuwa means soft, squishy, and springy like mochi!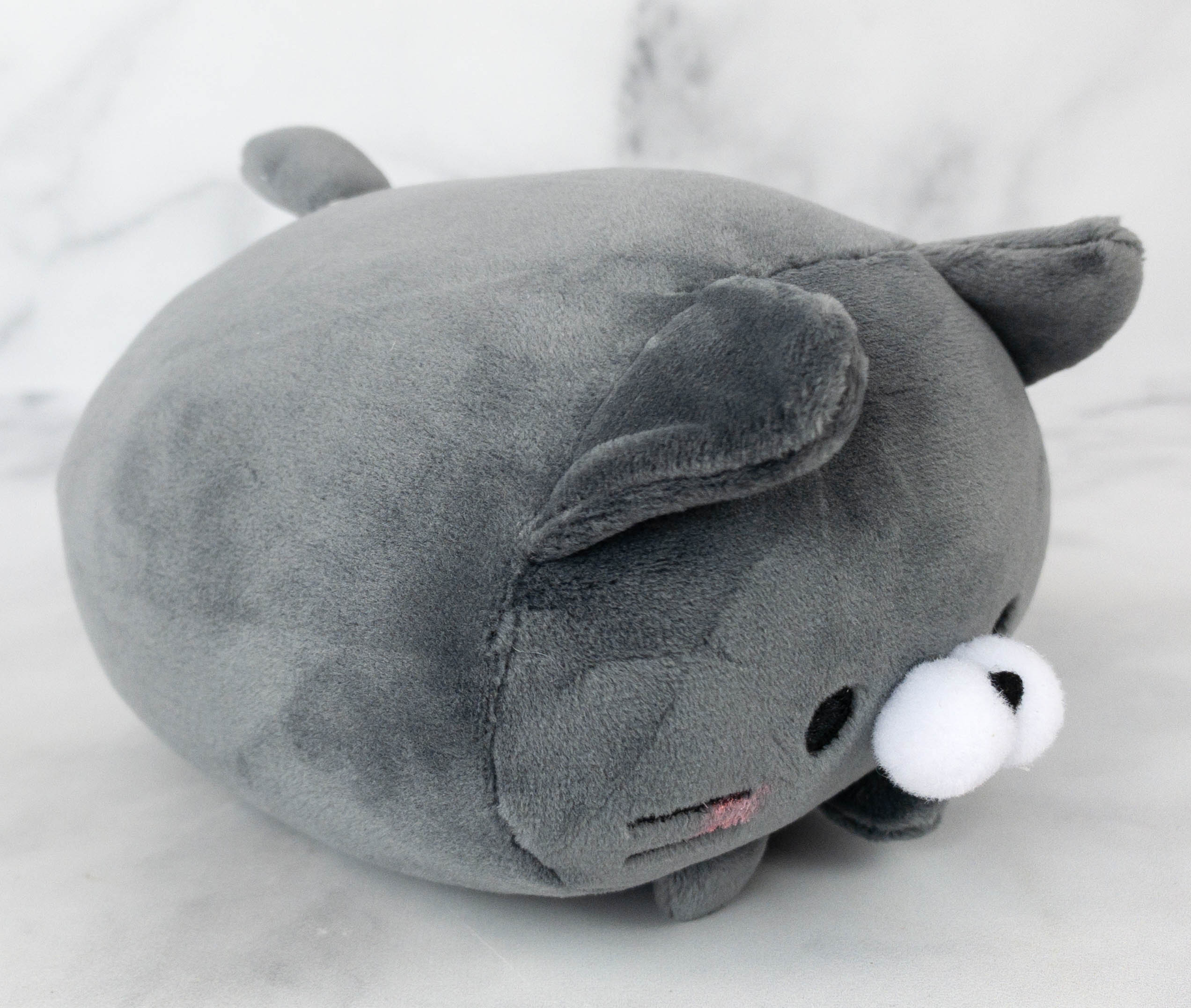 This is so huggable! It makes a great companion for anime marathons, or even when traveling.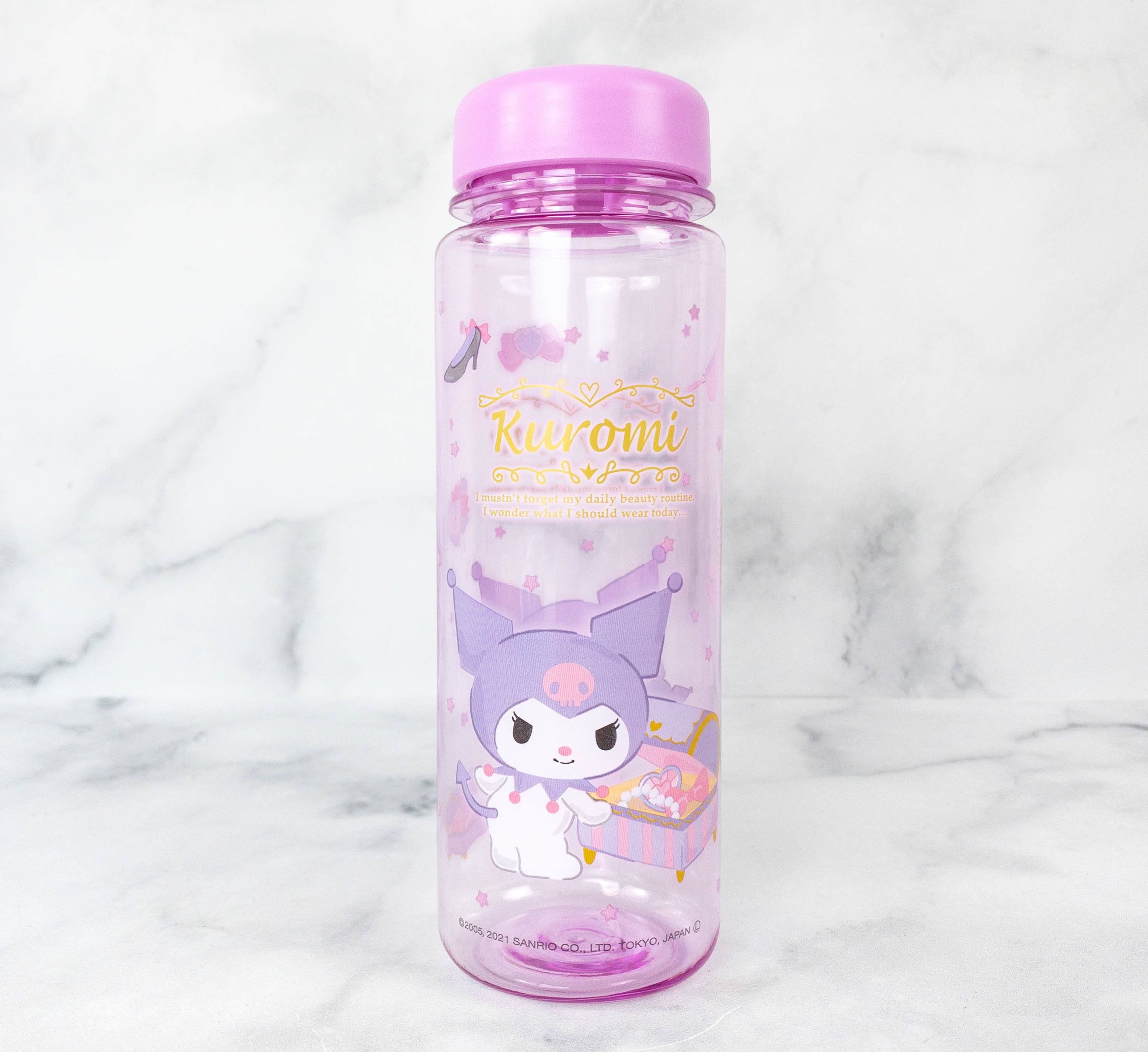 Kuromi Bottle. To help in keeping me hydrated this summer, they also included a reusable bottle in the box. It's in purple and it features Kuromi!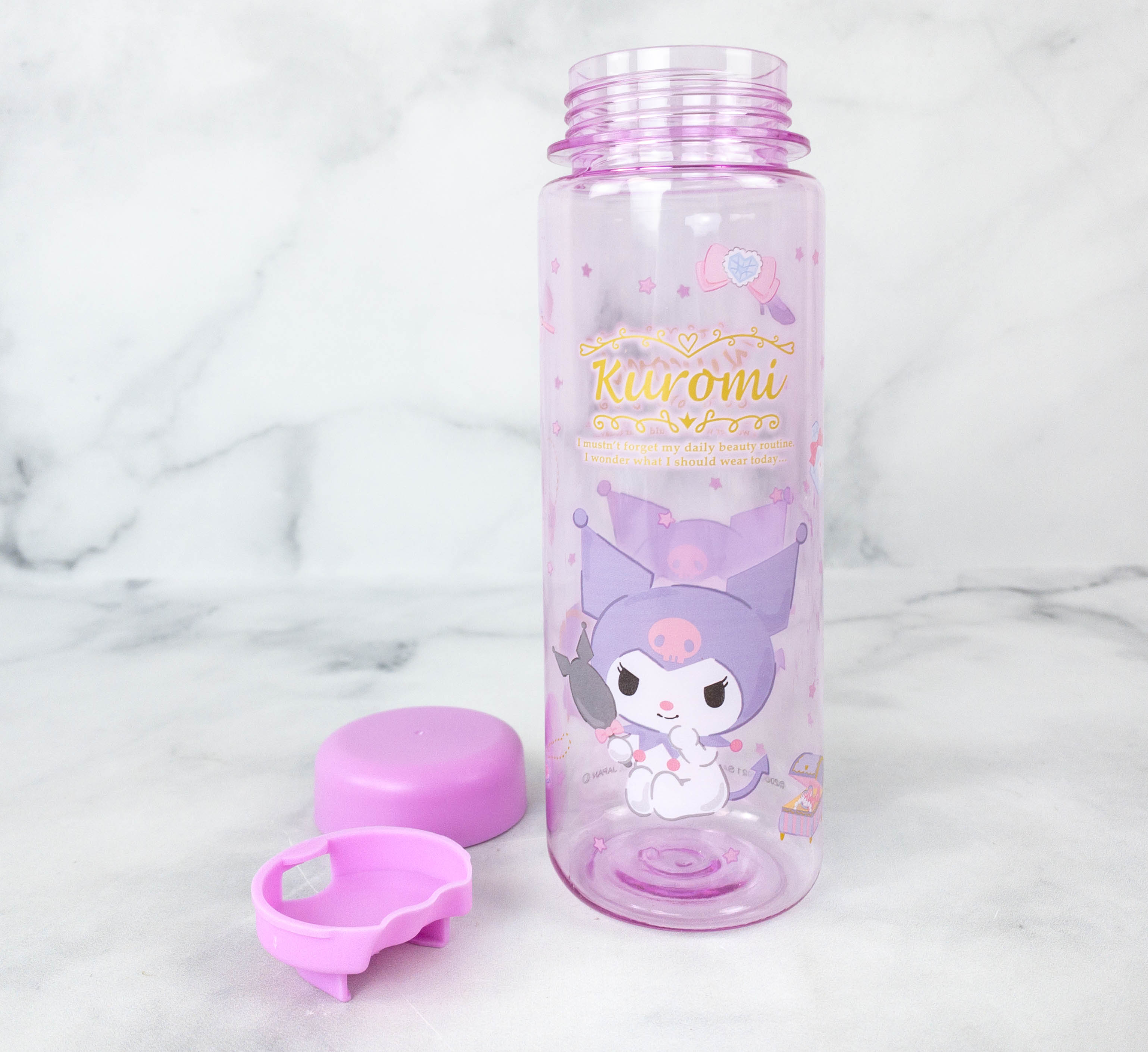 The bottle also came with a lid to secure the drink inside!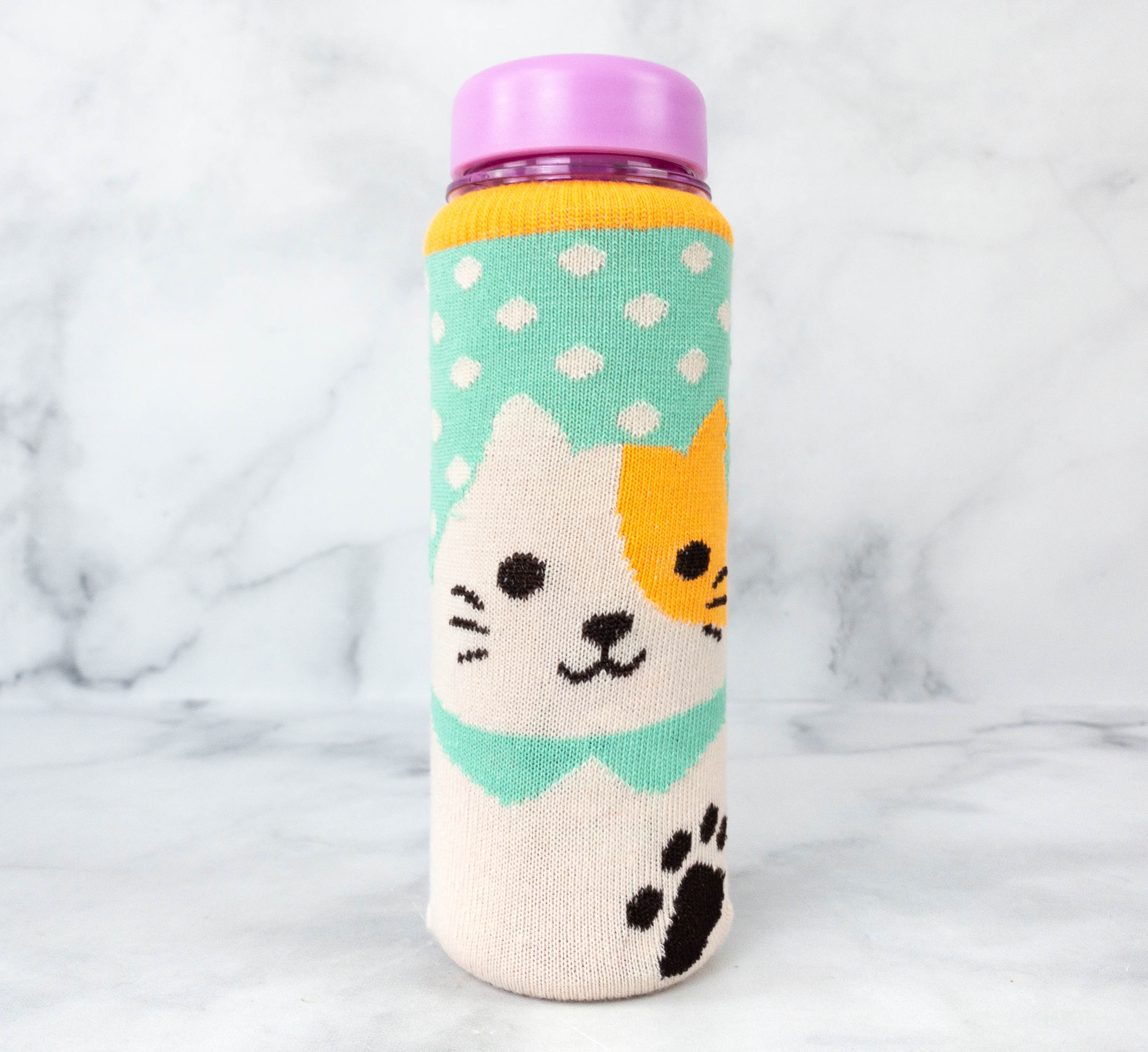 The kawaii cover from this box also fits the Kuromi bottle perfectly!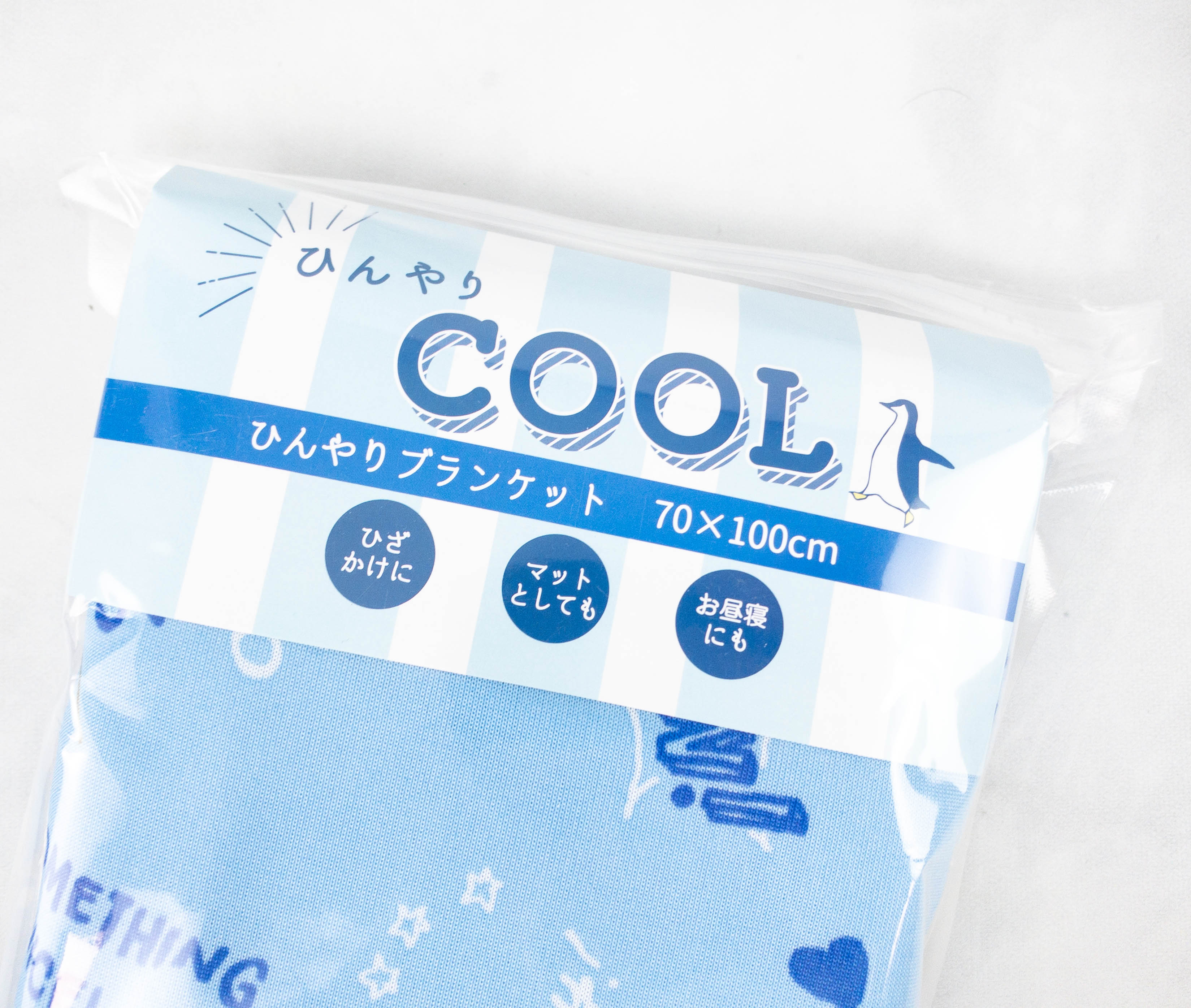 Summer Blanket. Here's a summer blanket that's perfect for the upcoming season. It has a light blue base color and it also features a Shiba Inu all over.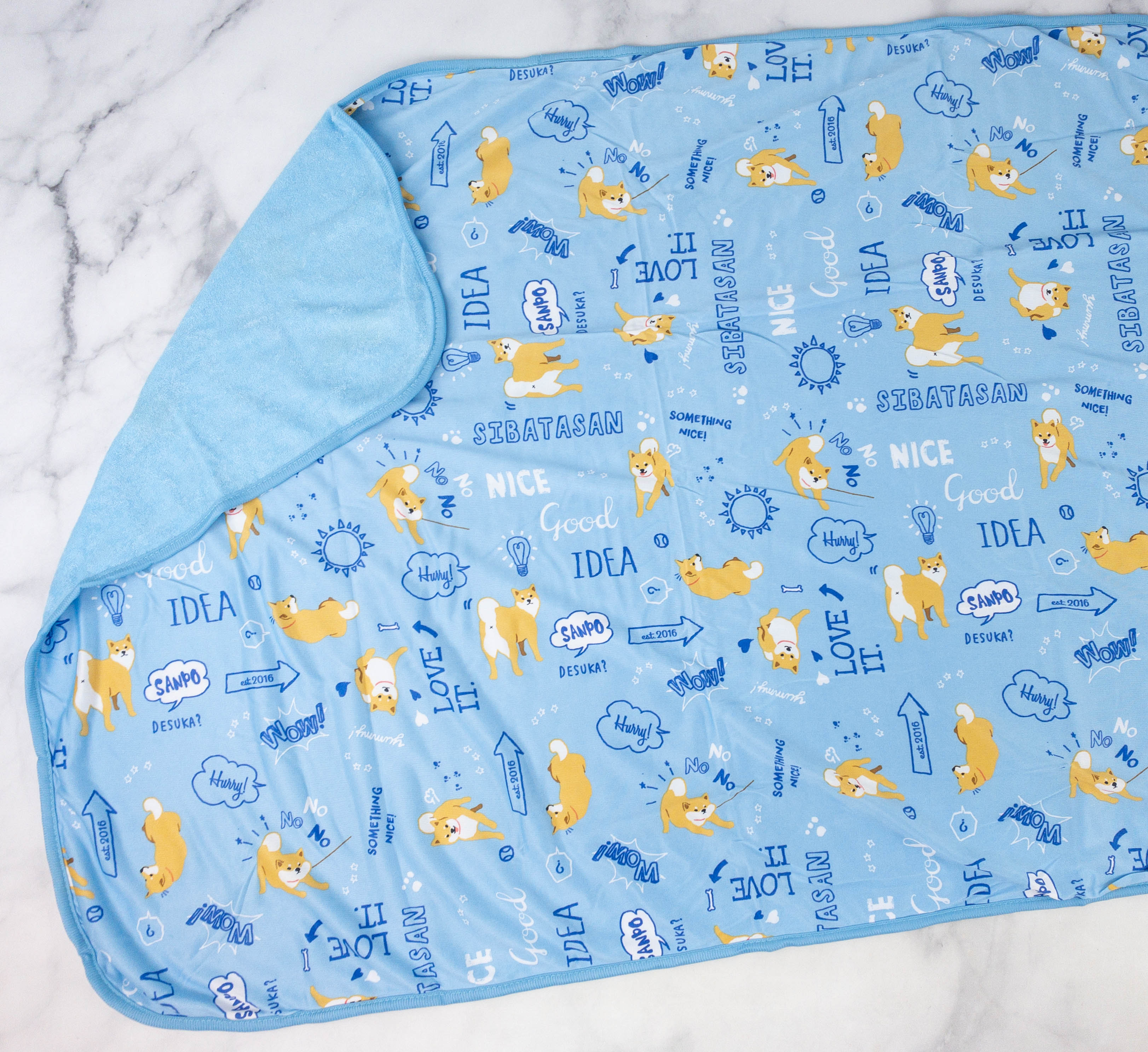 The fabric is made from materials that keeps cool longer than usual fabrics. It's also soft and lightweight so you won't feel too stuffed and hot!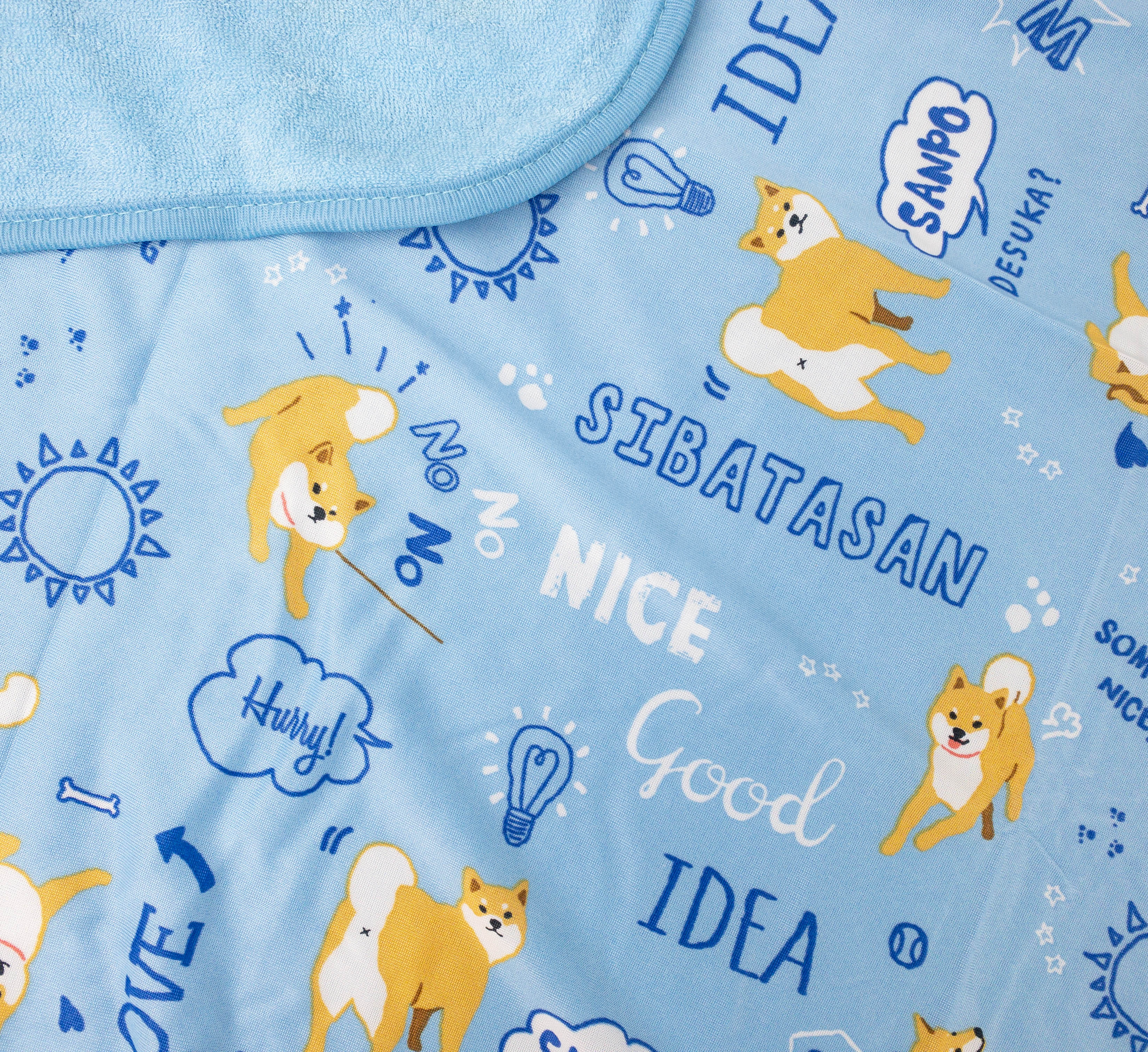 The print is definitely kawaii!
Every Doki Doki Crate packed with kawaii items and this month, they all feature adorable critters! There's a plushie and a blanket which are perfect companions when you're watching animes on the couch, and there's also a water bottle and a plate for your favorite drinks and snacks. Another cute inclusion is the bottle cover, which fits any standard sized bottle and keeps it from sweating. My favorite among them is the summer blanket but the rest are also pretty high-quality. Overall, I'm happy with this month's curation of cute items from Japan! There's a shipping surcharge because of the current COVID-related shipping situation, but the subscription is still a good way to add authentic Japanese items to your kawaii collection.
What did you think of this month's Doki Doki Crate?