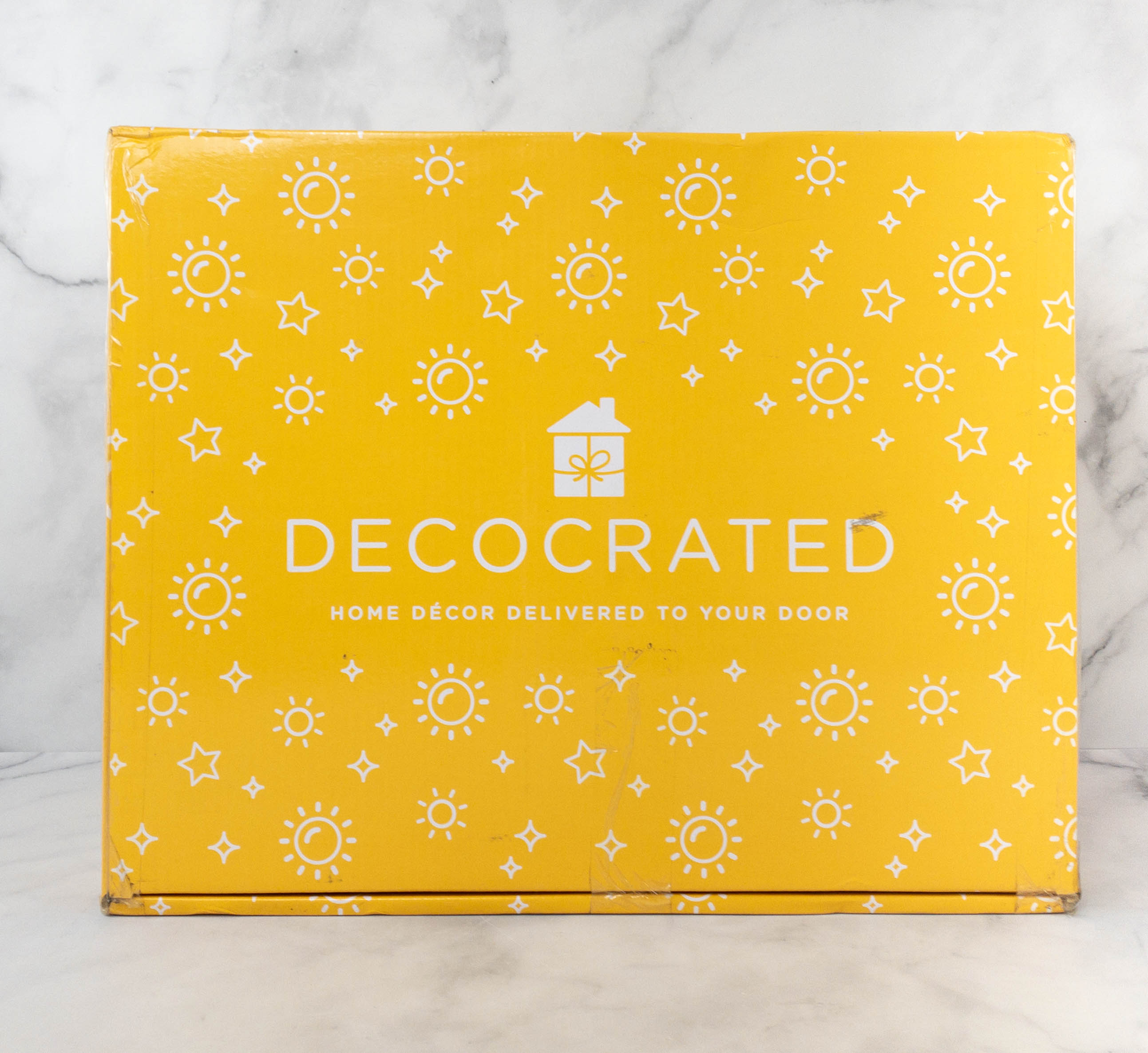 Decocrated is a quarterly subscription that sends beautiful home decor! Shipping every 3 months, each box will include a handpicked selection of home decor based on the season to keep your place feeling fresh, as well as items that work with the pieces you already own and love. The idea is that at the end of a year's subscription you will have a whole-home collection that works together to help you look like a seasoned decorator. Each Decocrated box is $79 and you can save 10% by signing up for a whole year of subscription. It's a reader fave, taking home the top spot in the best home and decor subscription boxes for 2021, as voted by our readers.
DEAL: Get $15 off on quarterly or annual subscriptions! Use coupon code HELLOSUB15 at checkout.
The box is huge and heavy.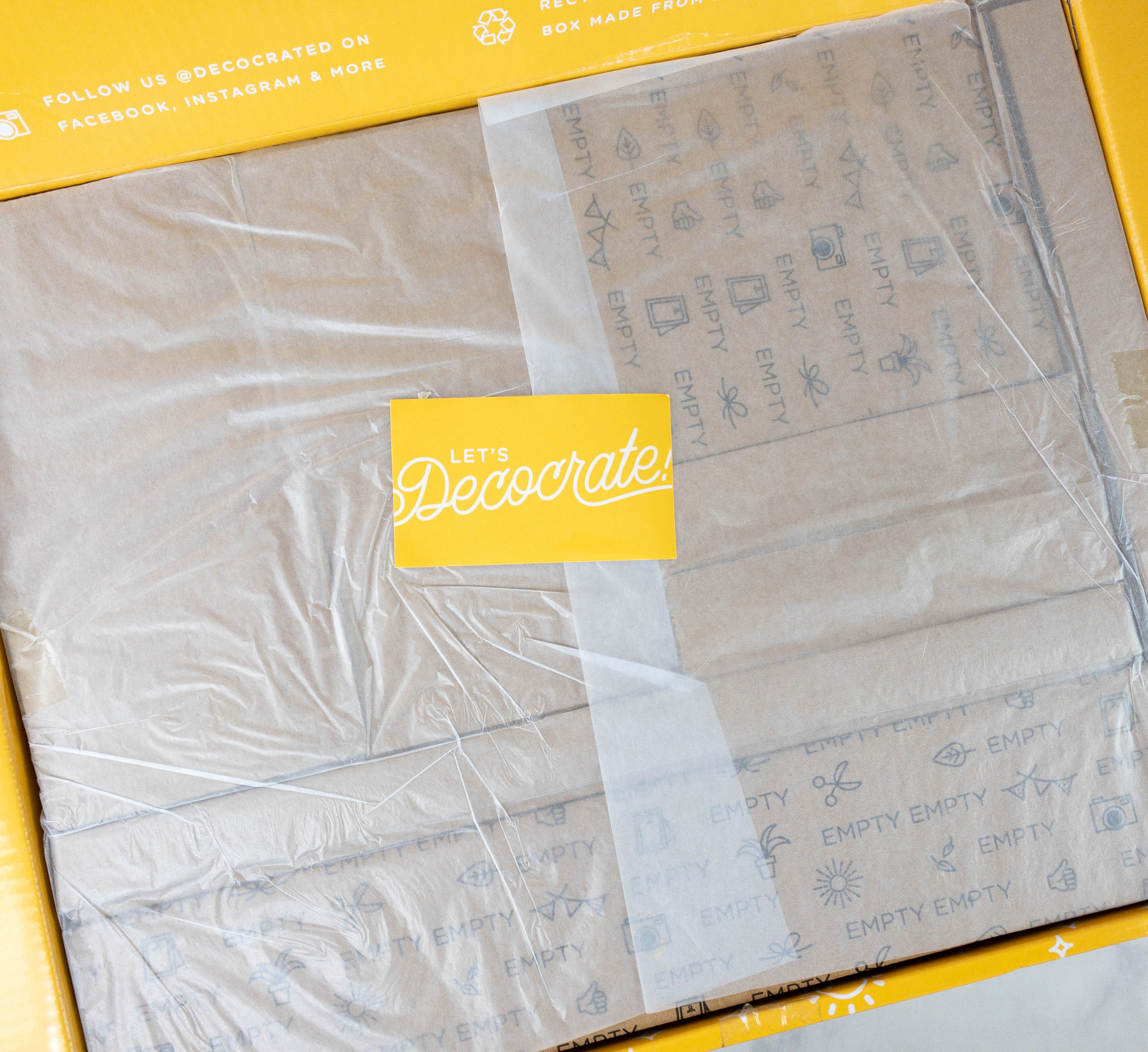 Everything is covered in tissue paper and sealed with a sticker.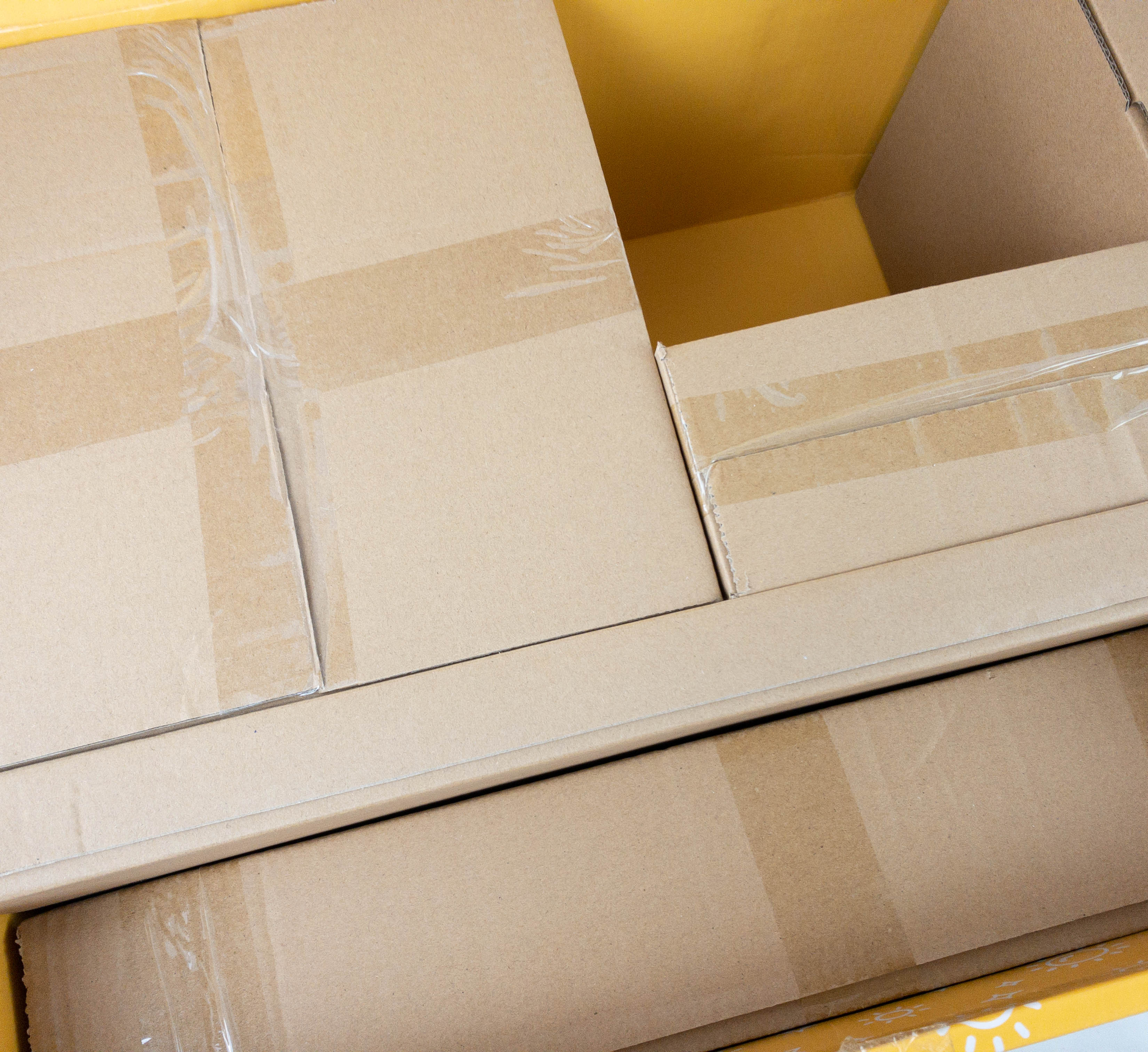 The items came in their own boxes to protect them during transit.
Also included in the box is an envelope.
The booklet says "welcome to summertime!"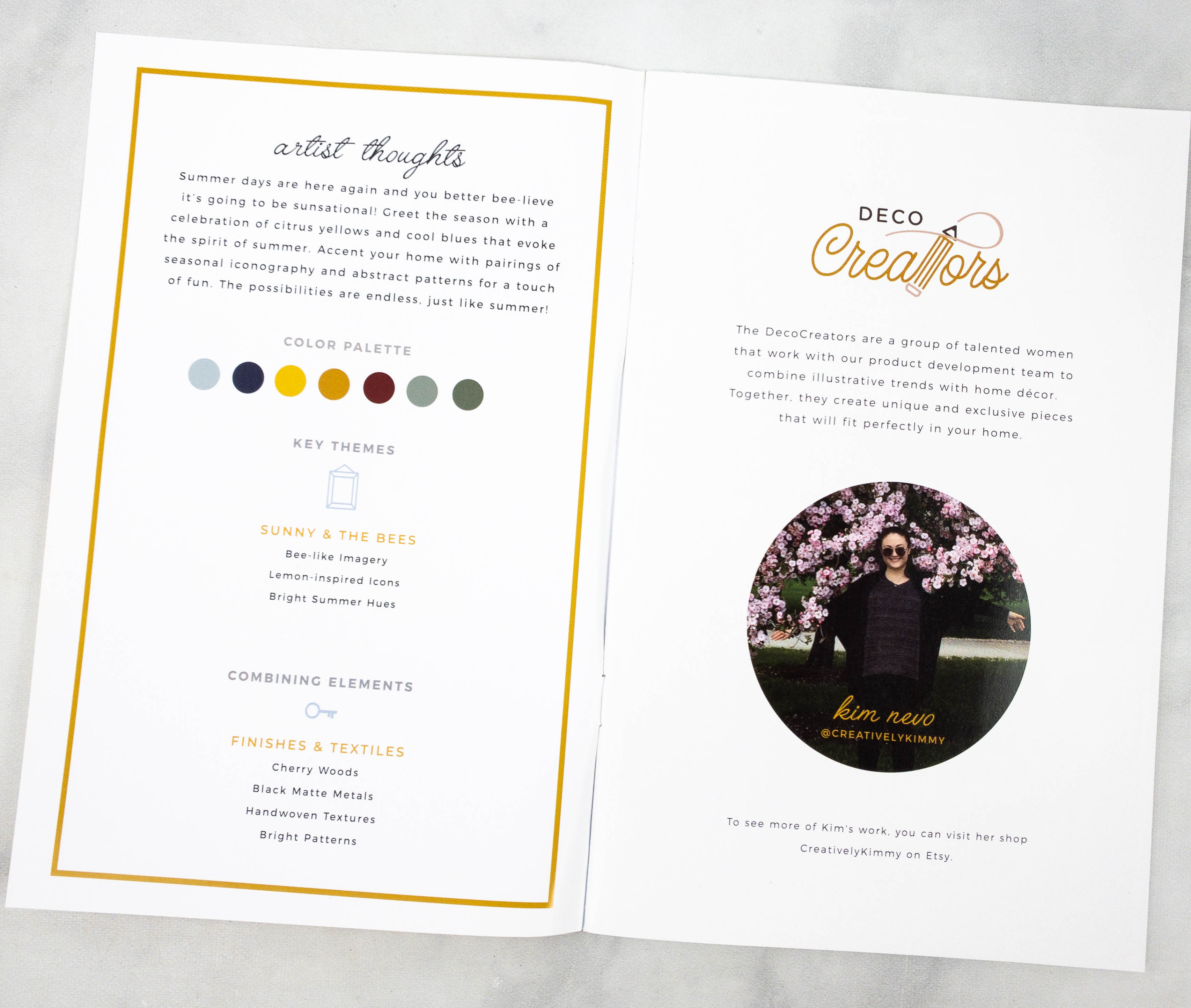 Inside, you'll see Decocrated's brief history, as well as a feature about the Summer 2021 artist, Kim Nevo!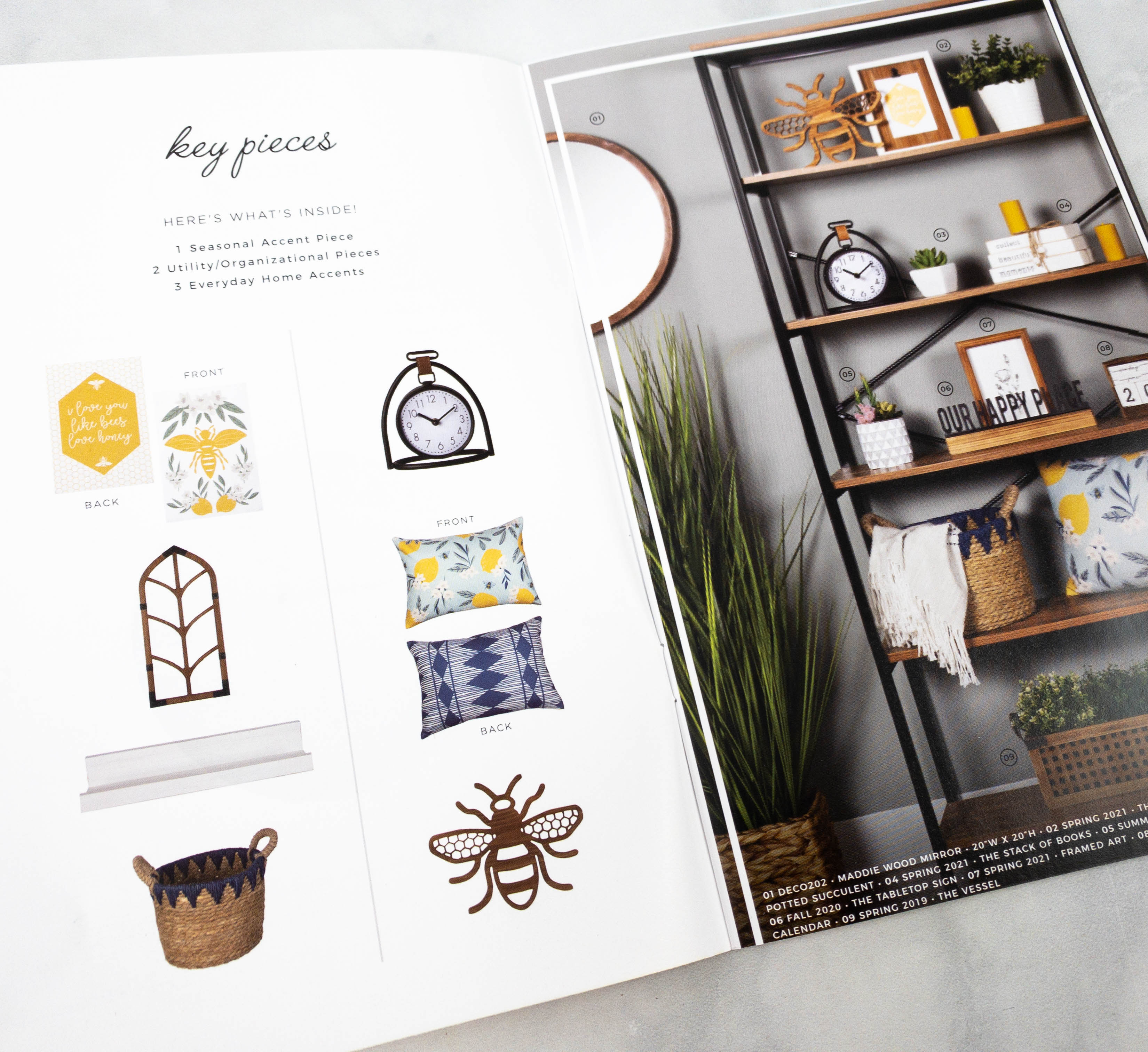 The style sheet details key themes and colors. There's also a list of the key pieces that this box is built around.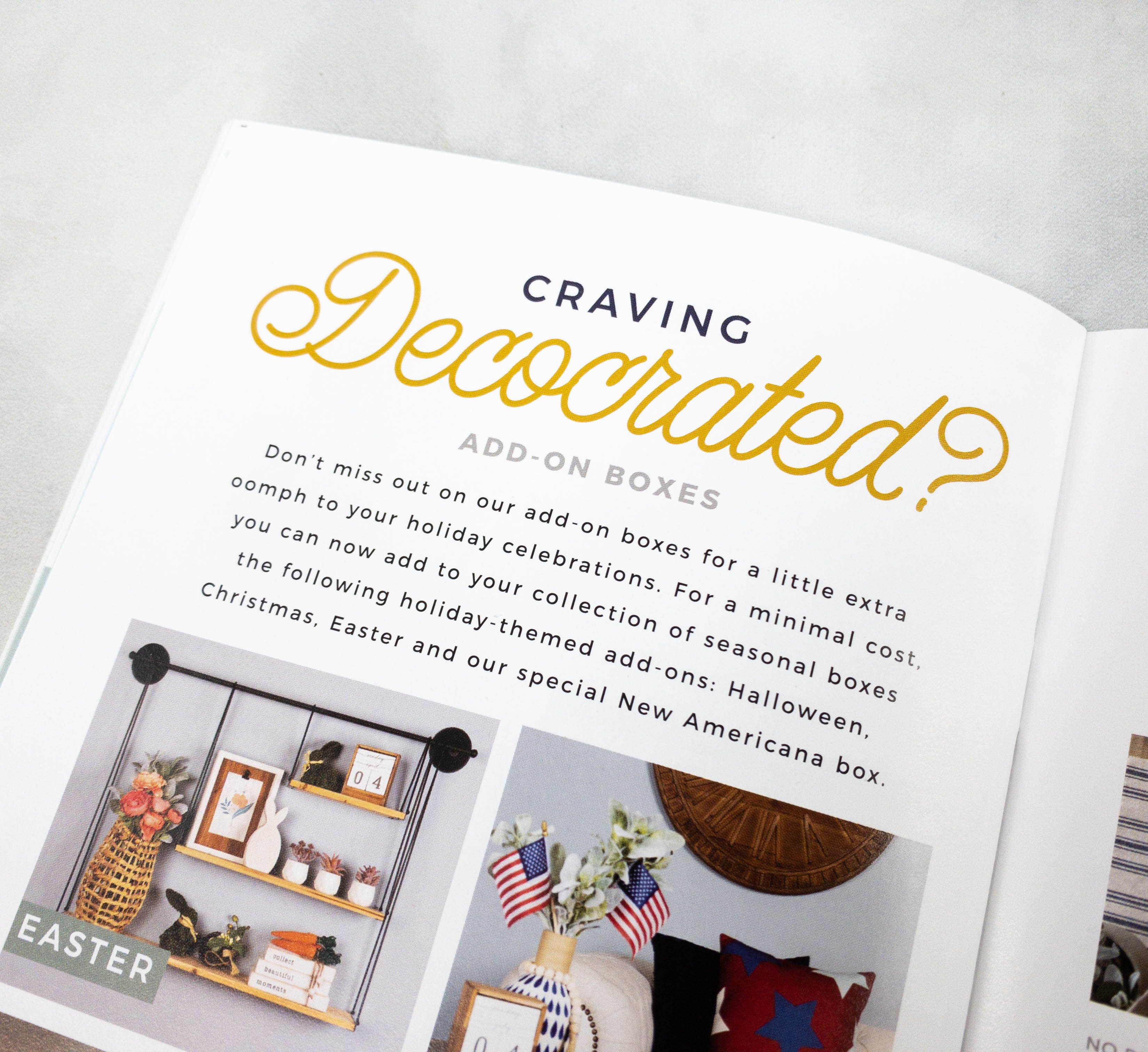 This part of the booklet tells us about Decocrated's add-on boxes!
Don't miss out on our add-on boxes for a little extra oomph to your holiday celebrations. For a minimal cost, you can now add to your collection of seasonal boxes the following holiday-themed add-ons: Halloween, Christmas, Easter, and our special New Americana box.
Everything in my box!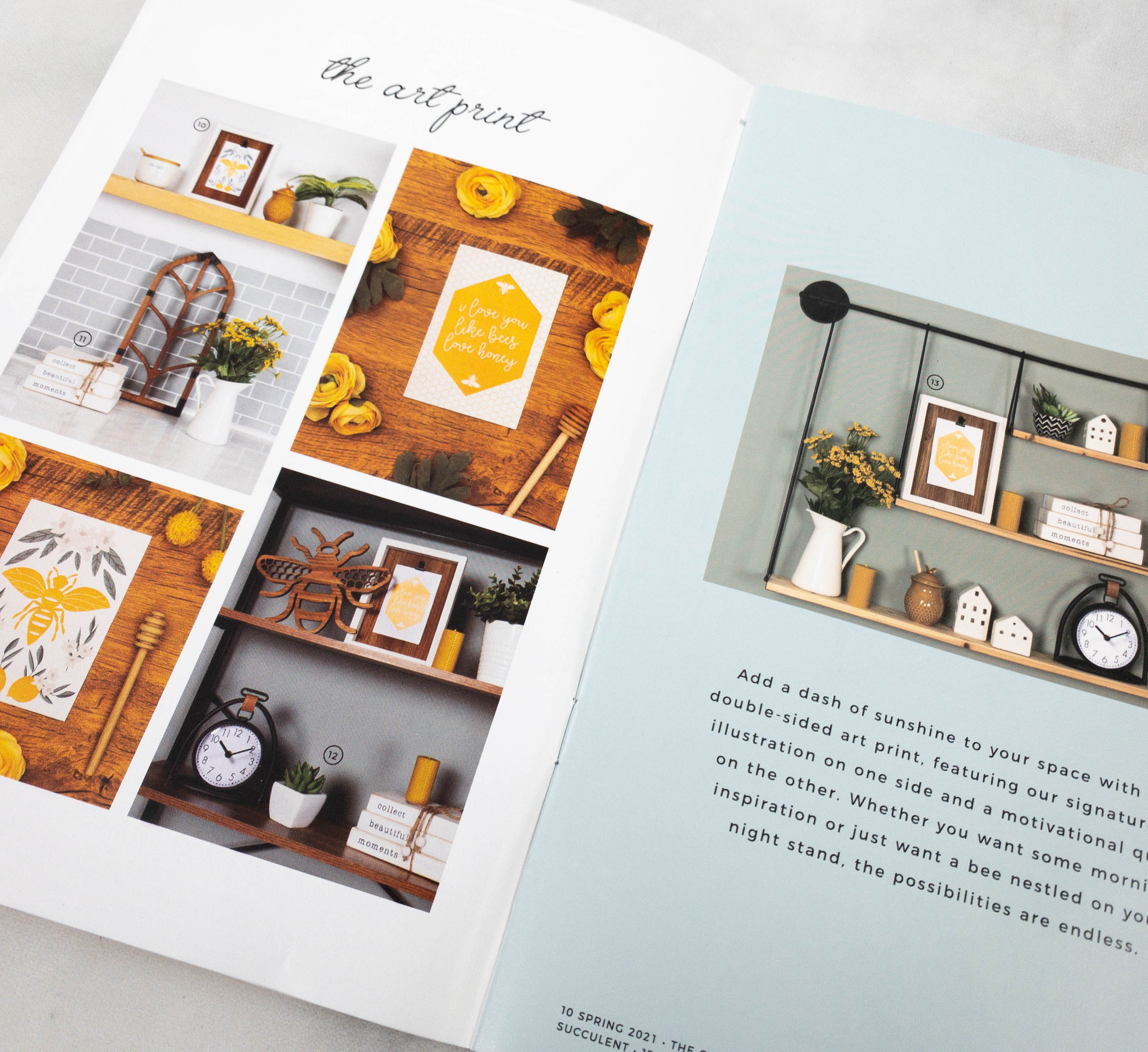 The Art Print. Every Decocrated box includes art prints that can easily spruce up any corner of the home. It's totally up to you if you want it framed and displayed on a tabletop or hung on a wall.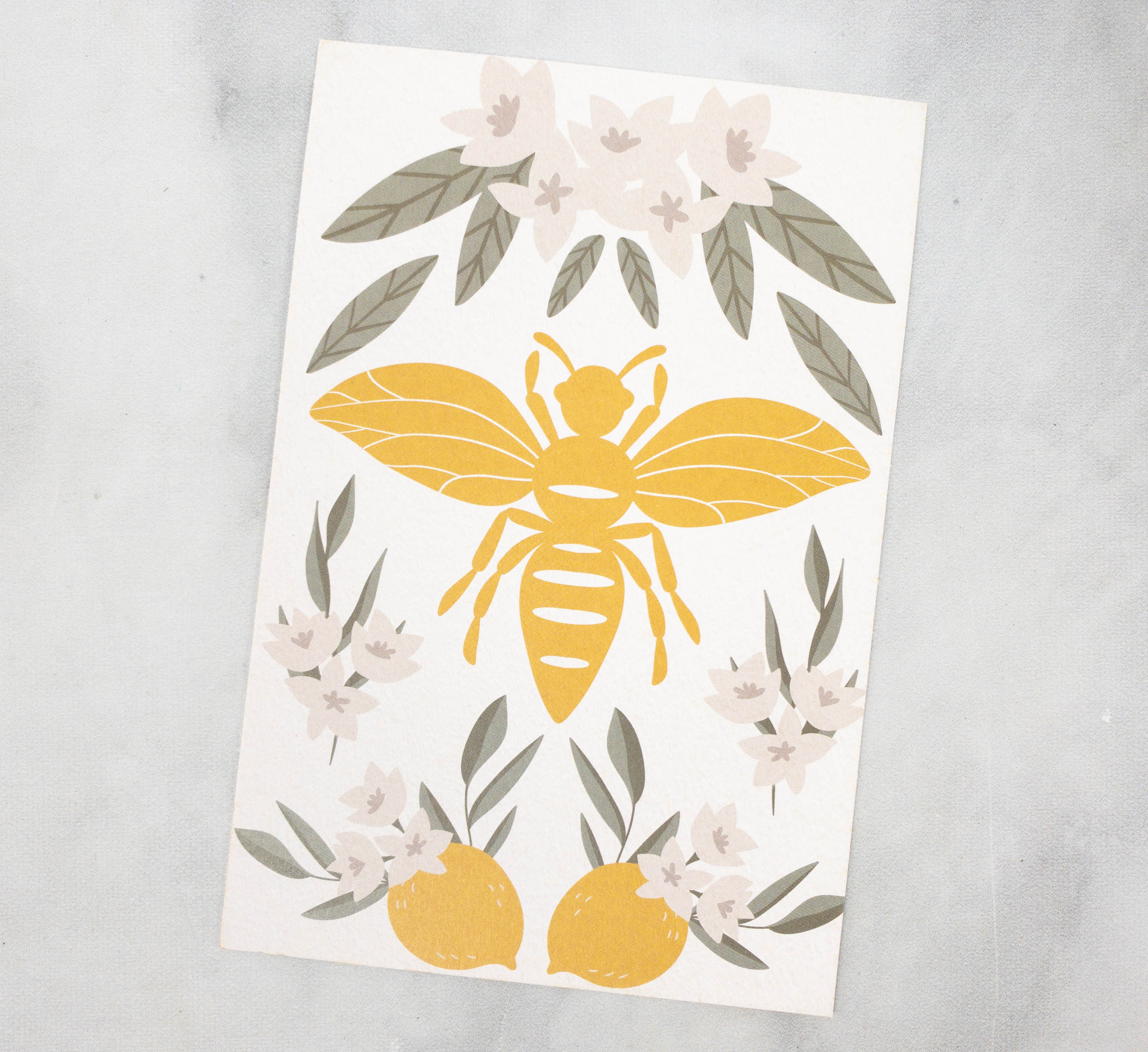 The art print is two-sided. This side shows a queen bee along with some flowers and lemons.
The other side features a honeycomb pattern plus a quote:
I love you like I bees love honey.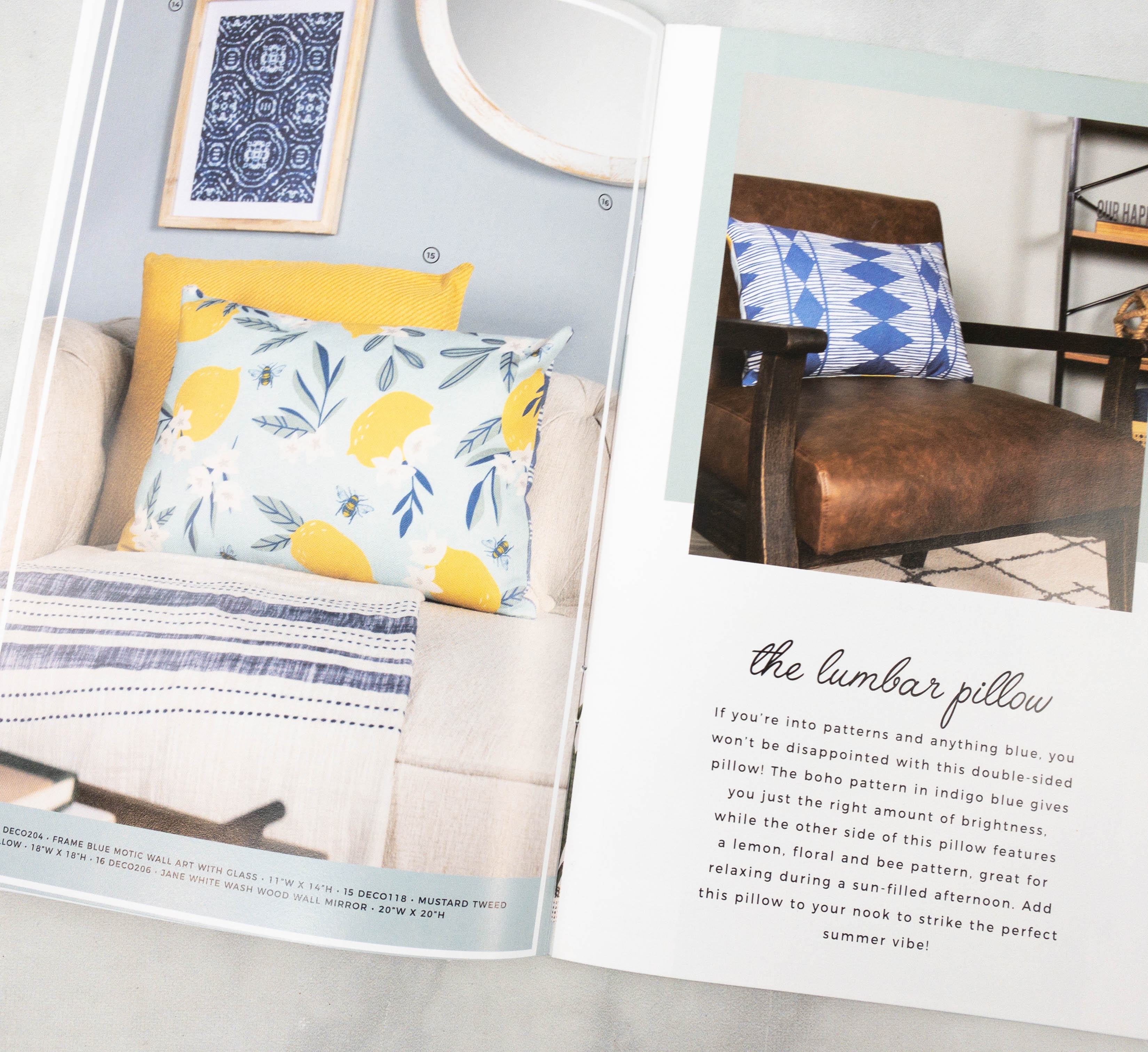 The Lumbar Pillow. This pillow cover makes a good accent decor for the living room sofa! It's also dual-sided and you can switch it up whenever you like.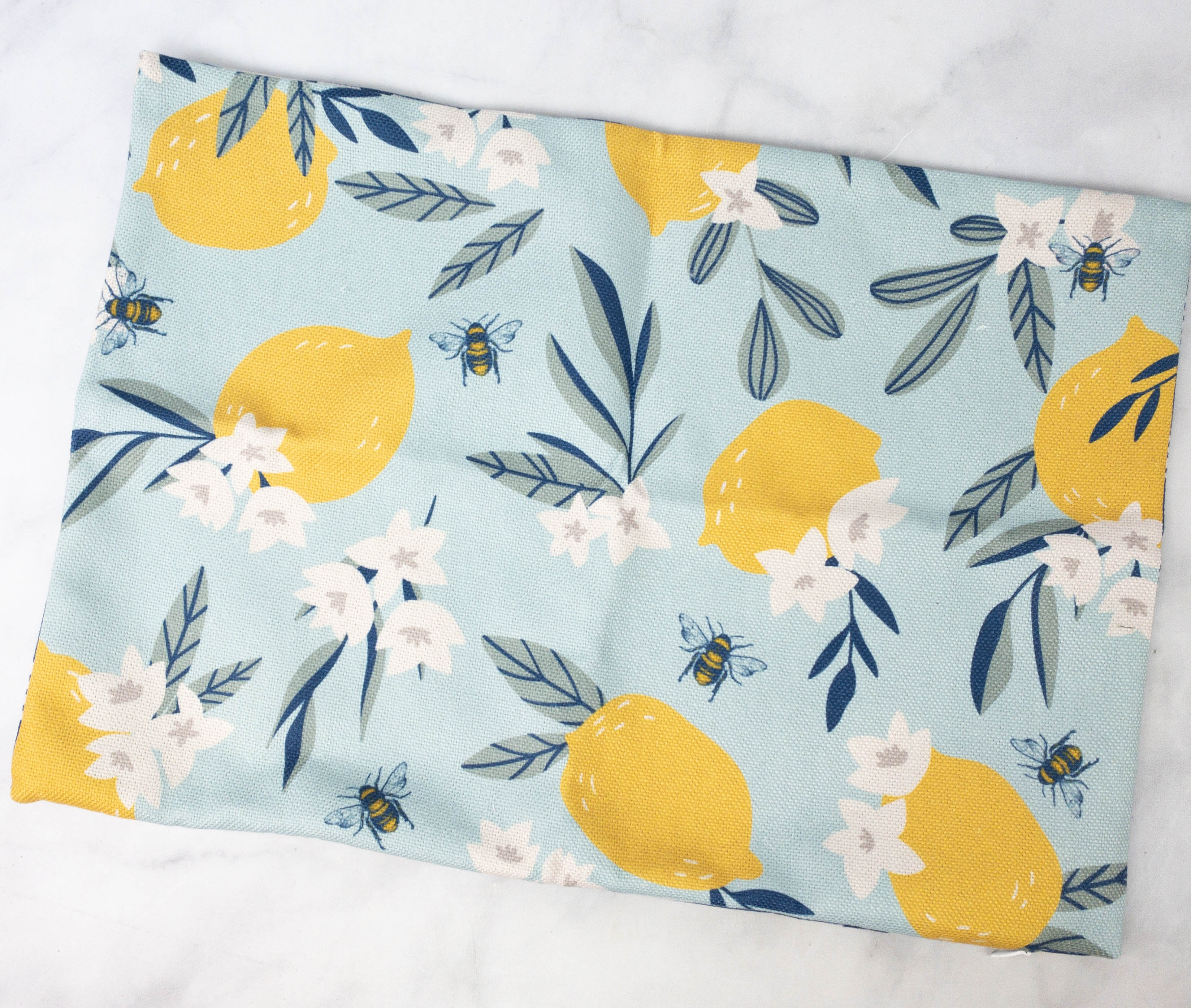 One side is filled with bees, leaves, and flowers, plus the lemons that add a nice pop of color. They complement the light blue background really well.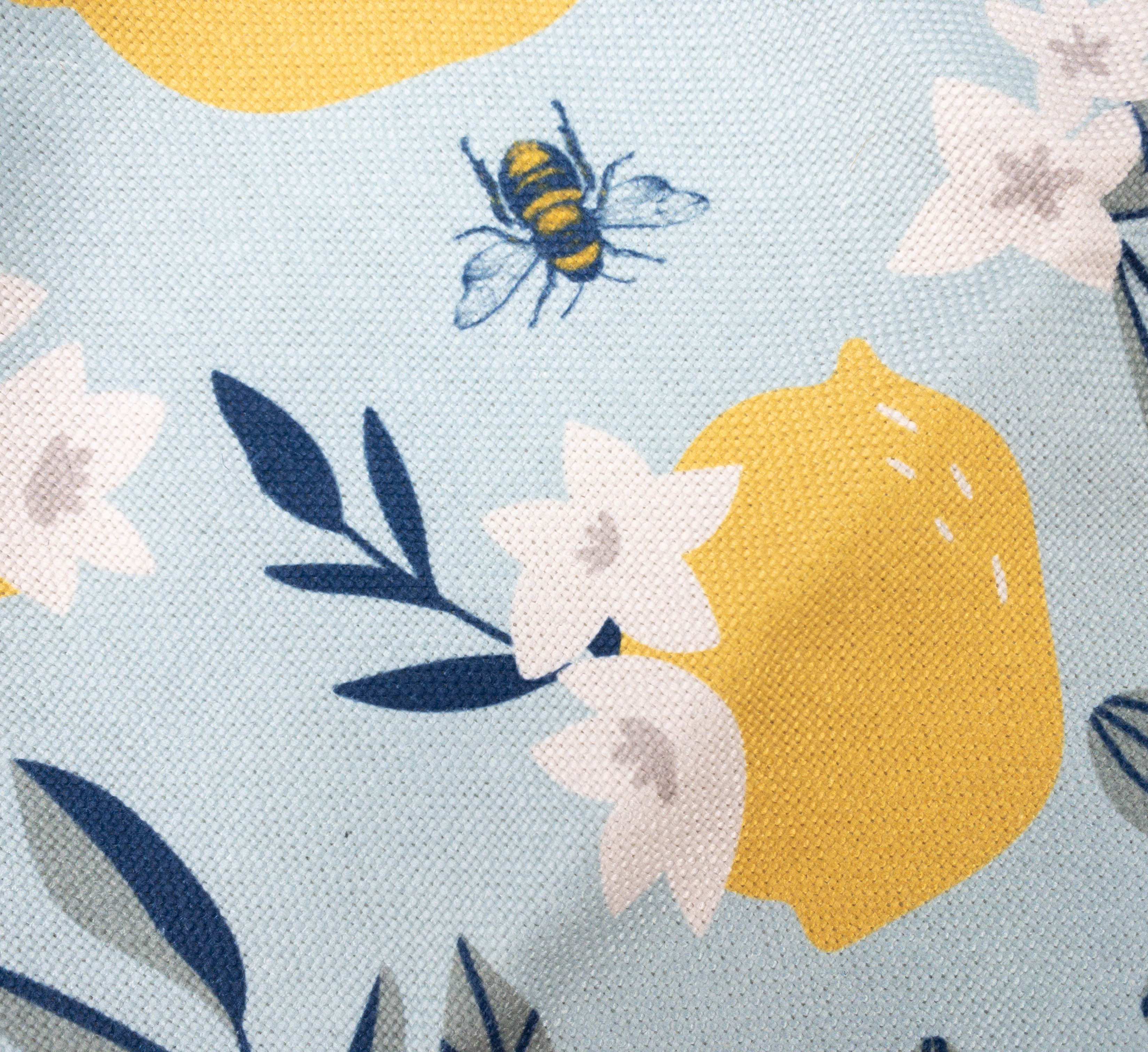 This pillow cover is made with mustard tweed so it has a nice texture.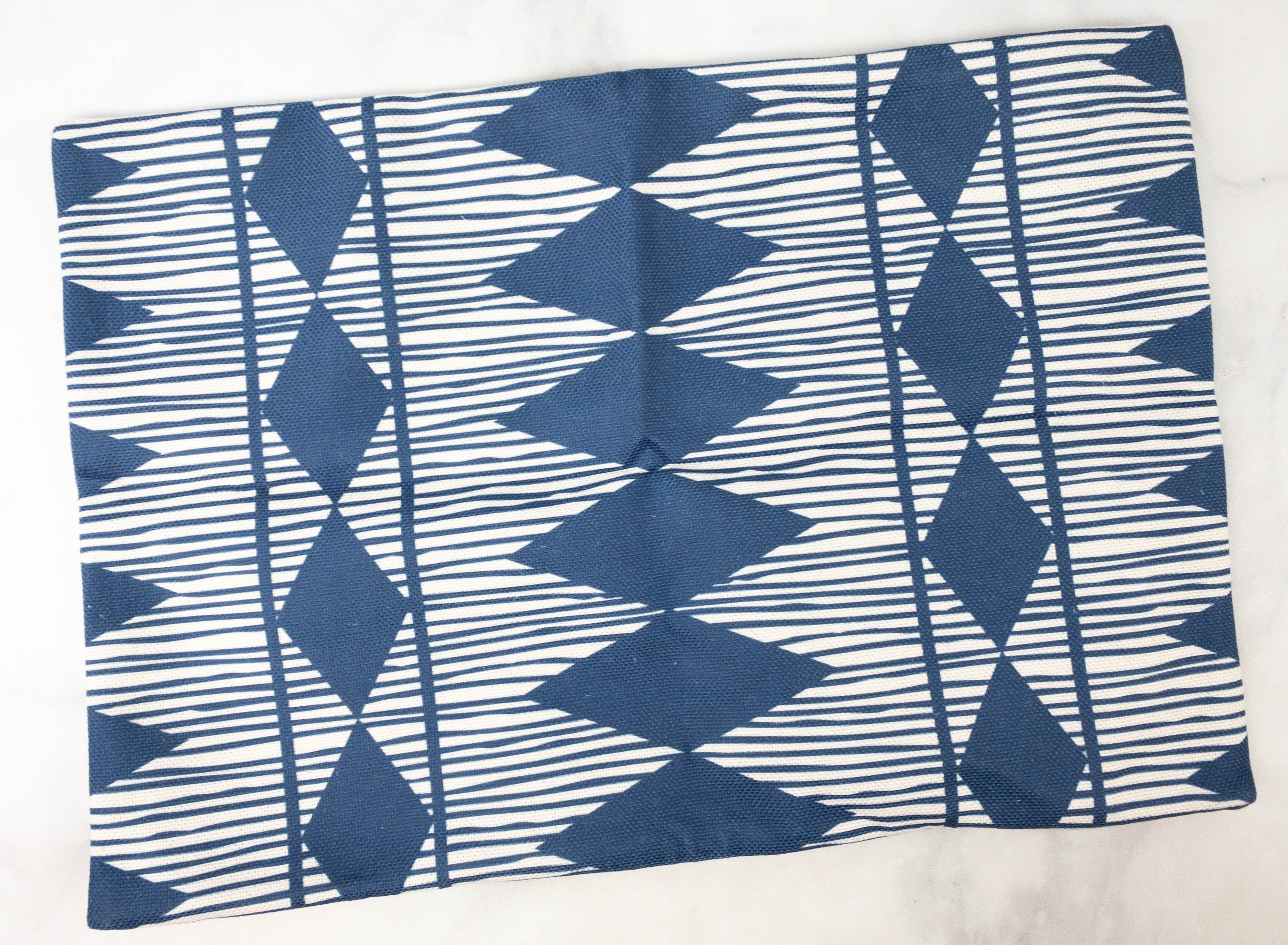 The flip side has a charming boho pattern in dark blue!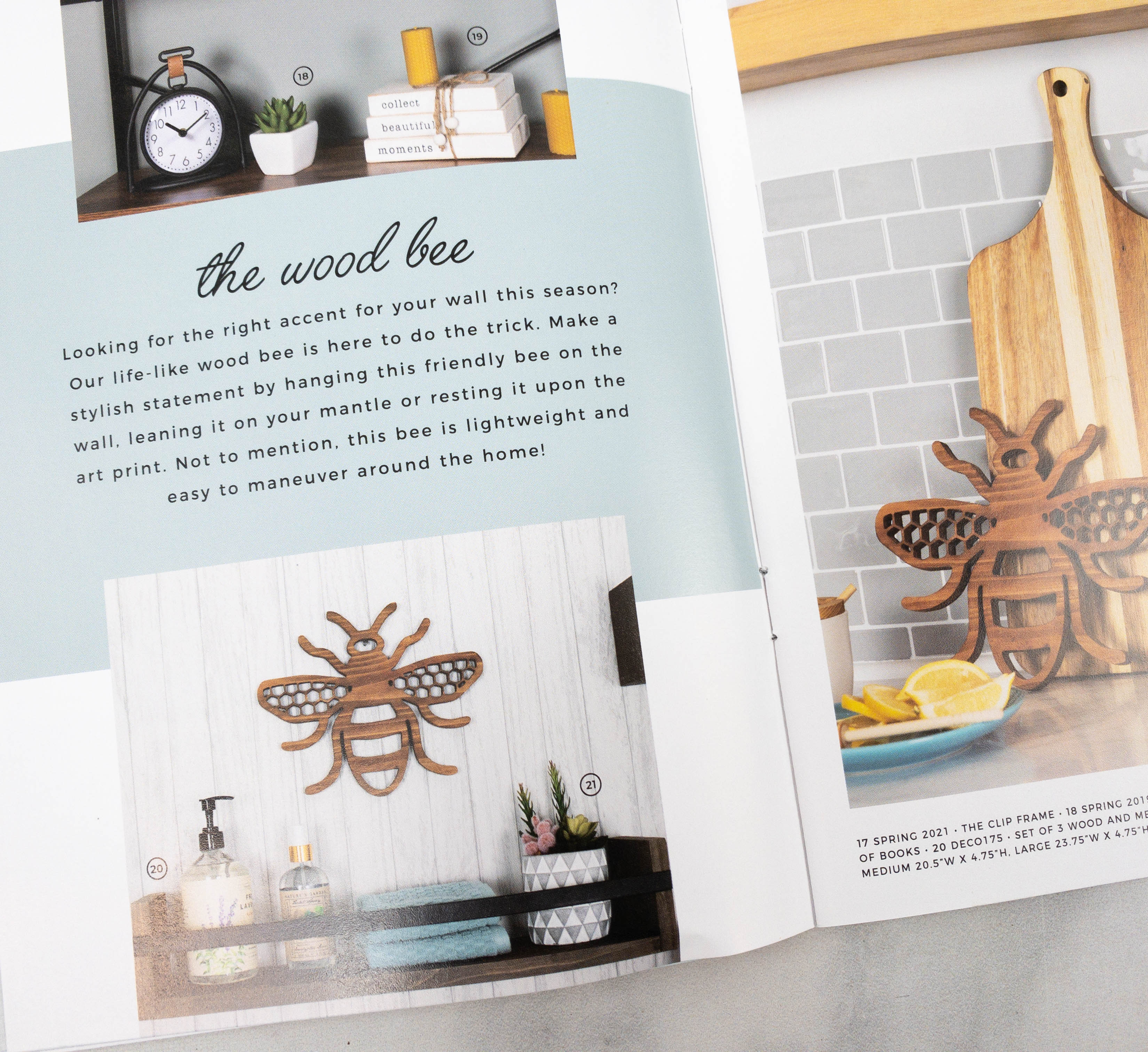 The Wood Bee. They also included a great statement piece in the box, a wooden bee which looks great when hung on a wall!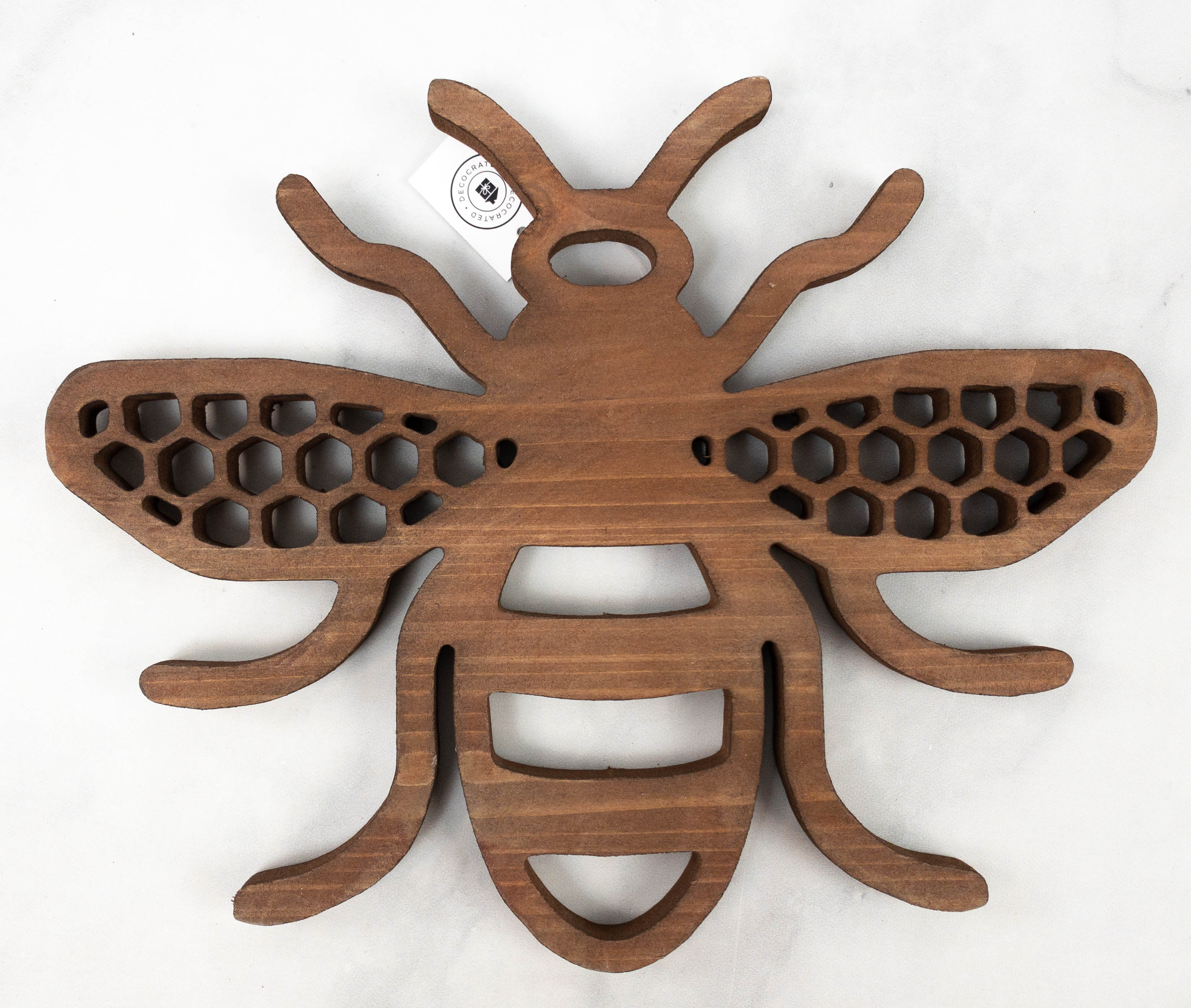 I love the intricate details of this piece. Also, it's pretty lightweight so it's easy to move around.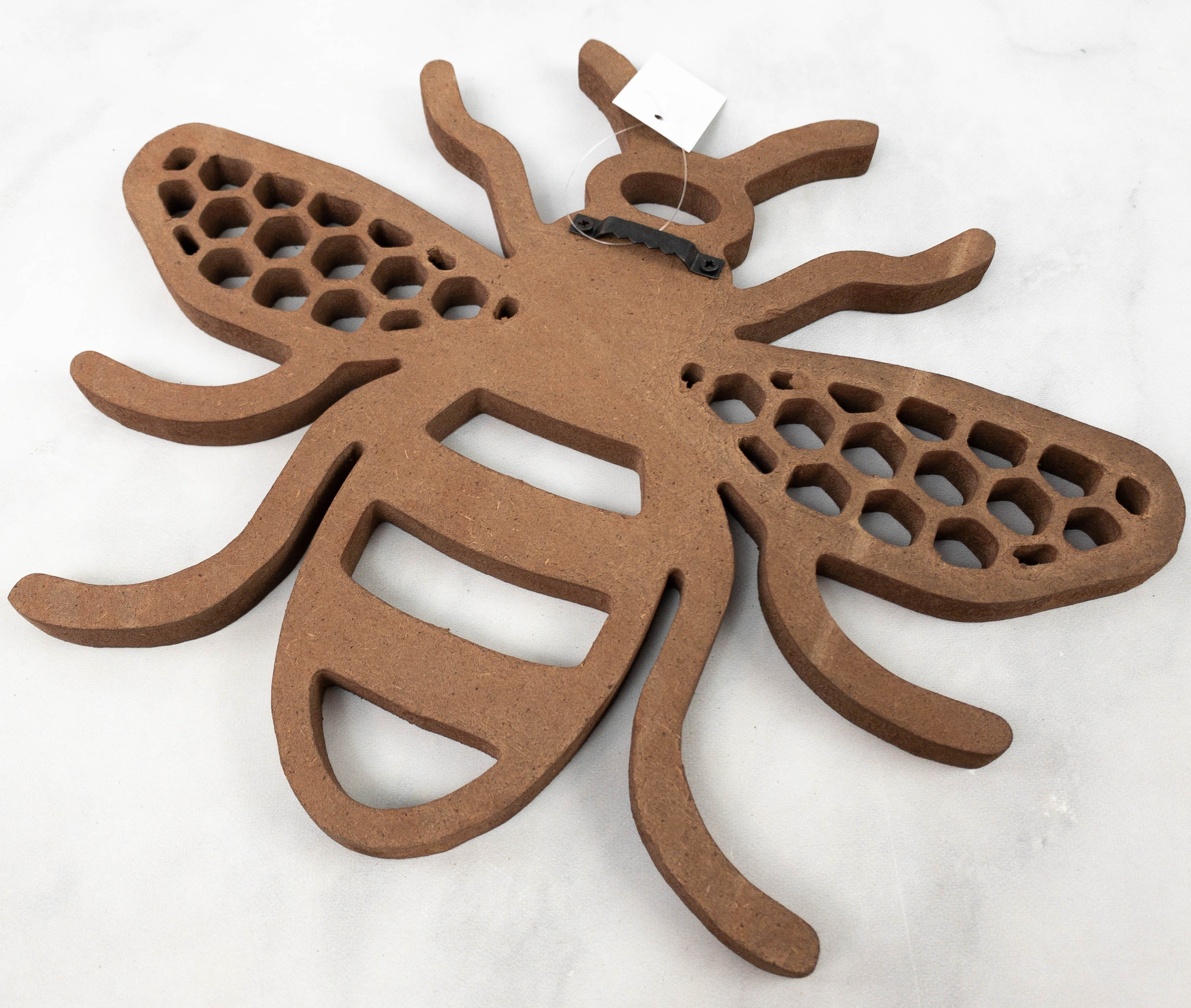 The back has a handle attachment. Aside from hanging the wooden bee, Decocrated also suggests to lean it on your mantle or rest it upon the art print.
The Wall Ledge. To help us organize and declutter, here's a wall ledge that can hold different items like books, small plants, and more!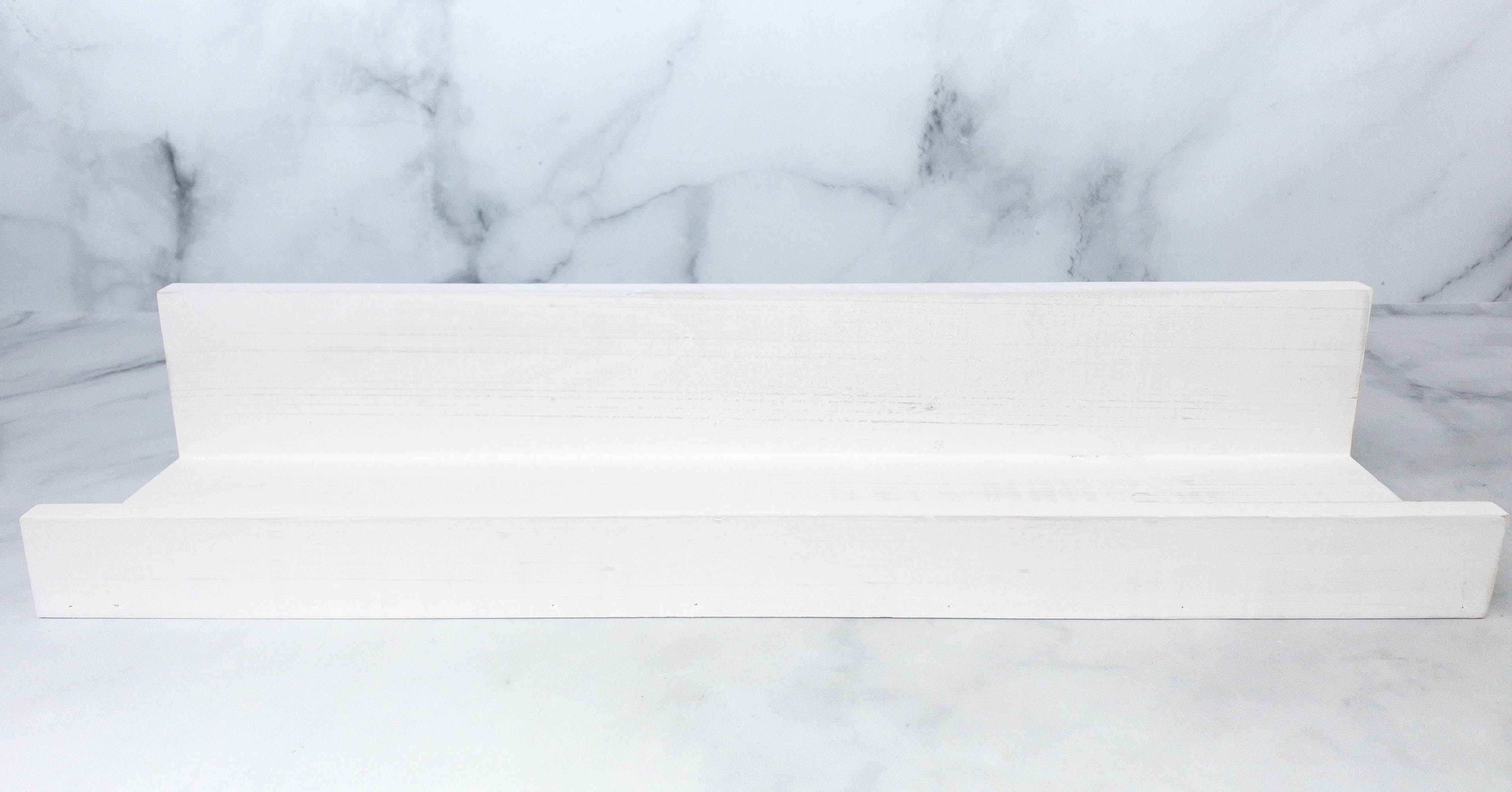 It can be attached on practically any wall in your house. It came in white so it's easy to match with other decorative pieces.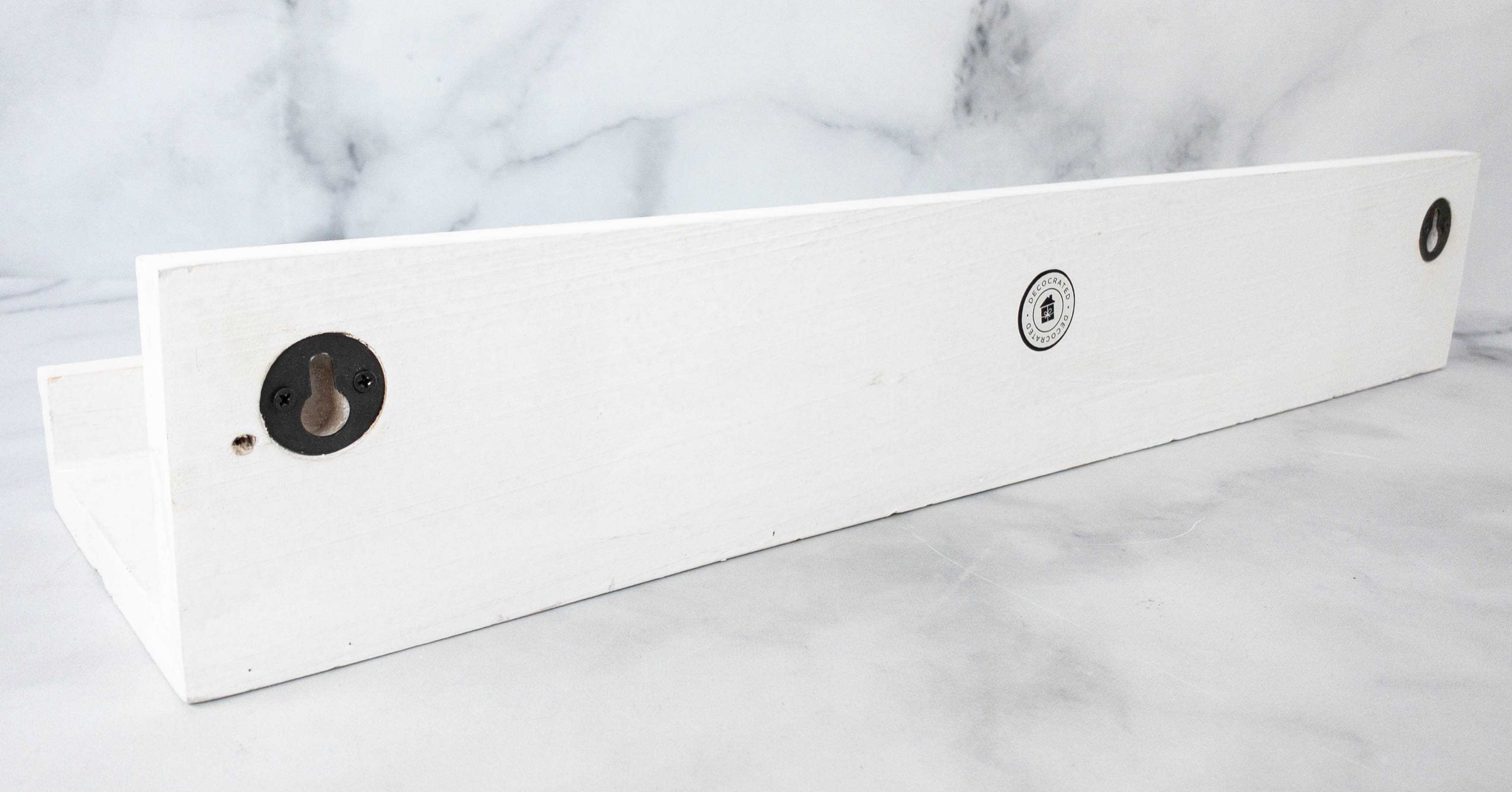 It's such a versatile item. It can even work as a spice rack for the kitchen or for displaying your favorite framed photos along with other decor. There's two built-in hook slots at the back for easy hanging.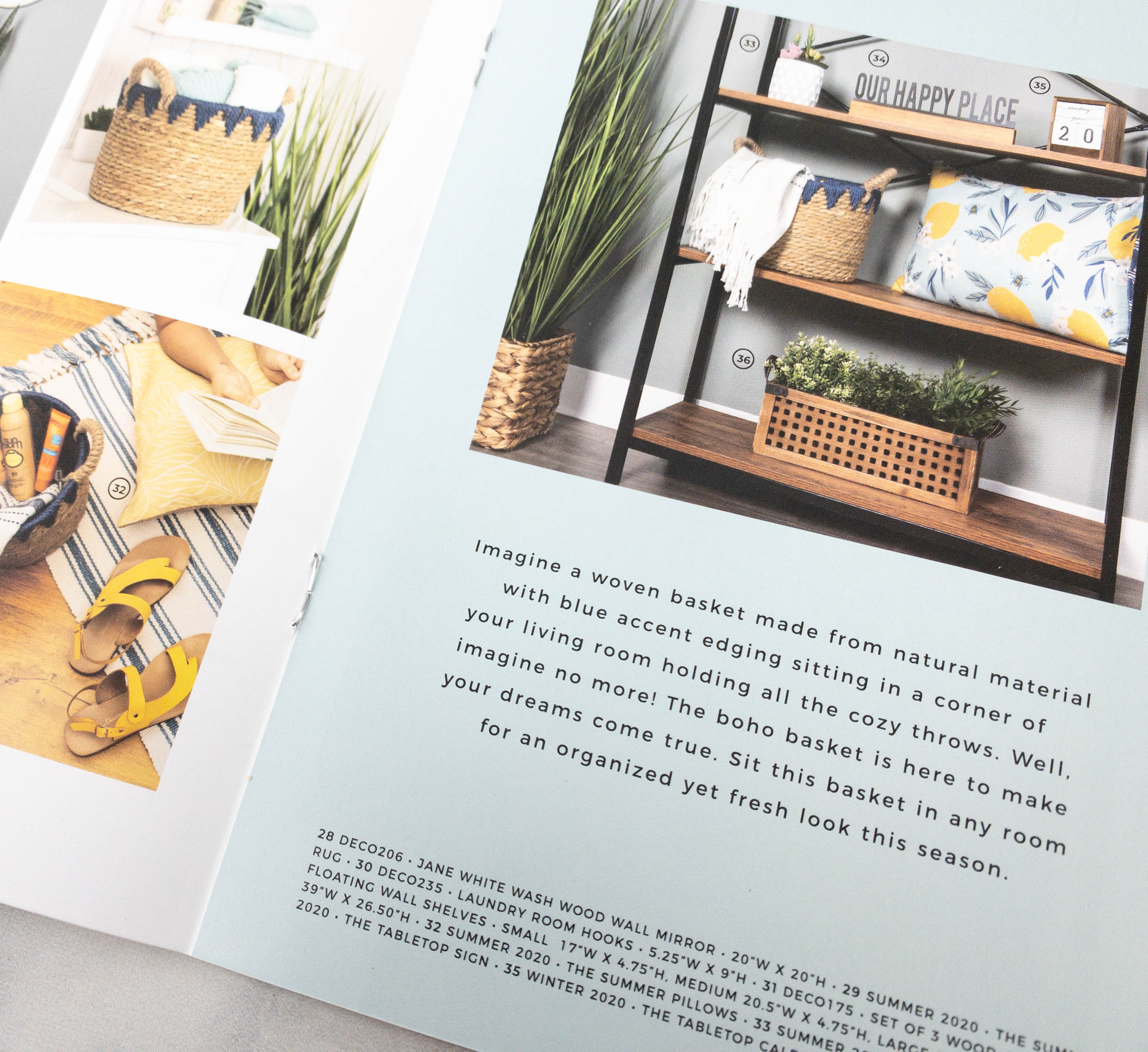 Woven Basket. Another item that brings boho vibes is this woven basket!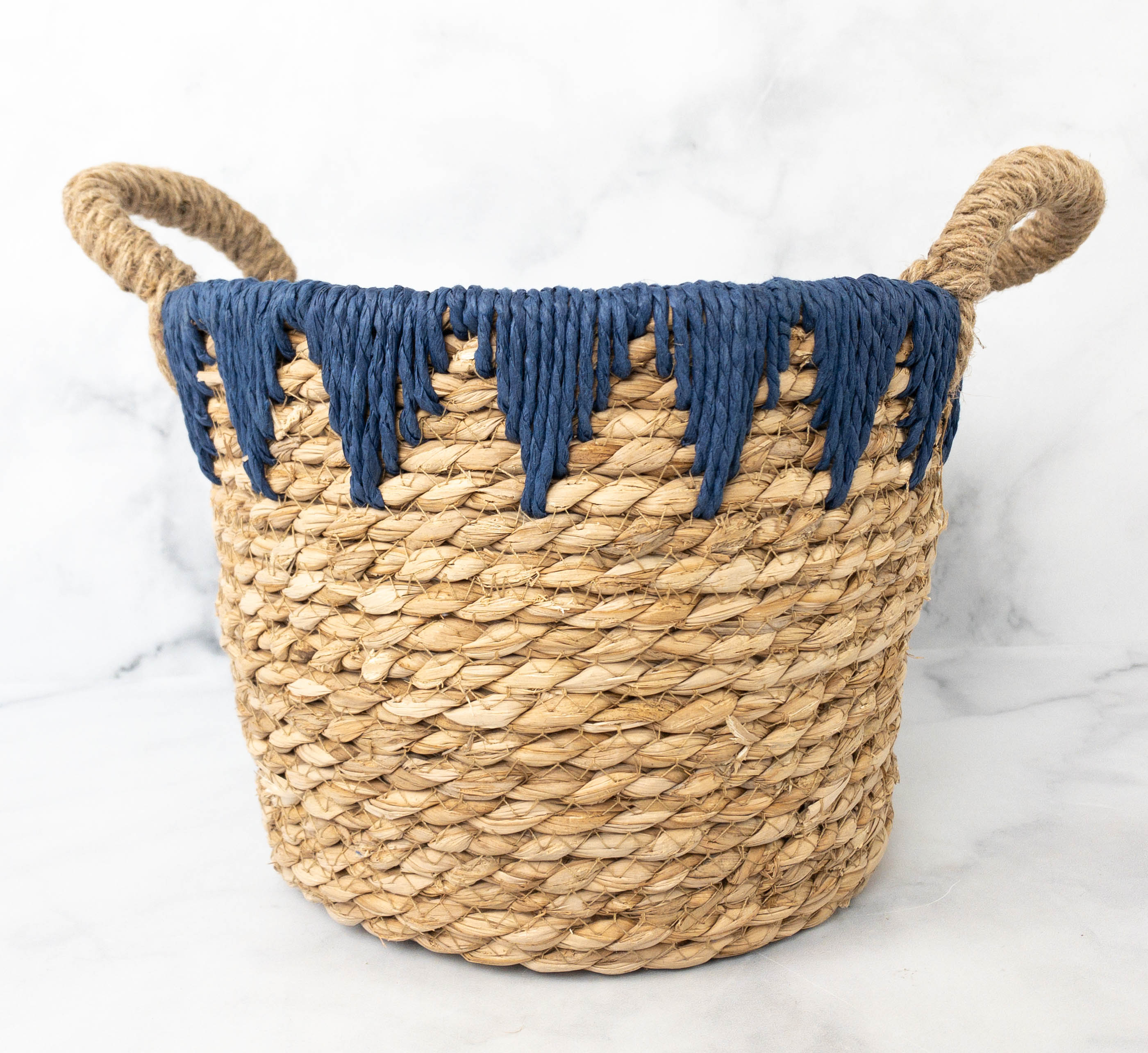 It provides an aesthetic storage space to save you from clutter.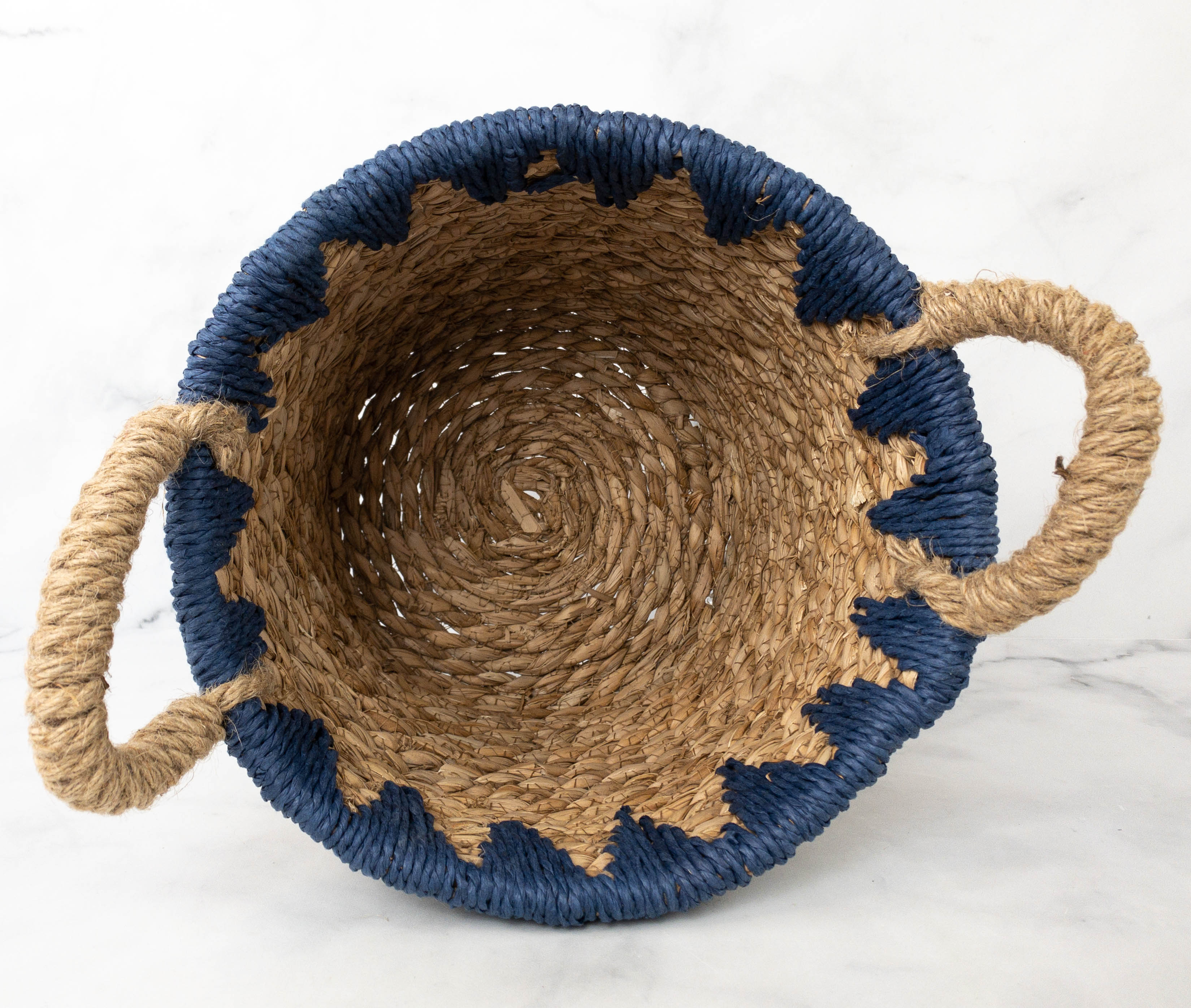 It has a lovely design with the navy blue pattern on the rim, which is really pretty. It also has handles so it's easy to carry. You can even bring it with you as a basket for picnics!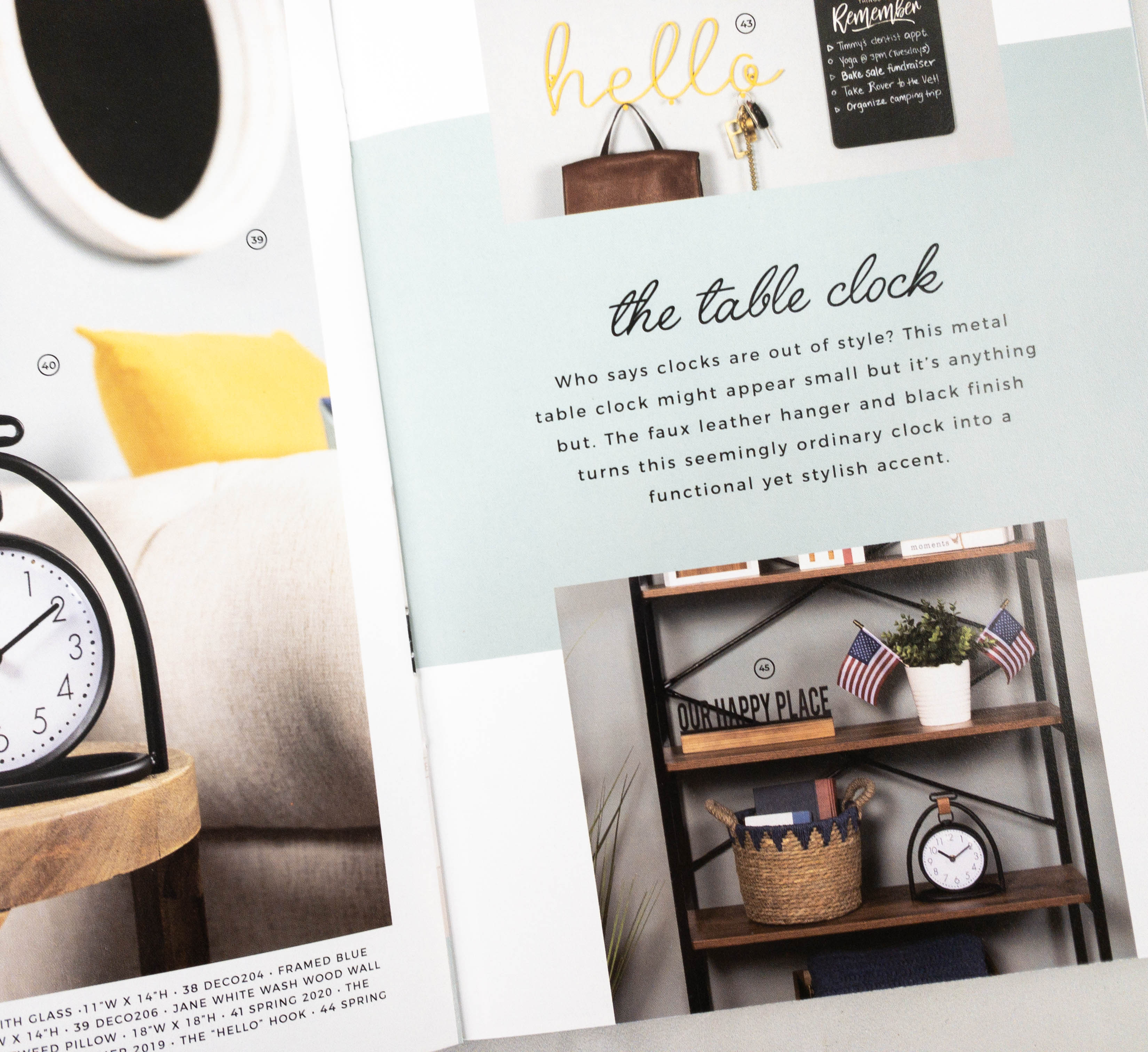 The Table Clock. Digital clocks are great but nothing still beats the charm of analog clocks, especially as home decor. I'm so glad they included an analog table clock in this box!
I think the addition of the brown faux leather hanger is great as it softens up the all-black metal look, while still keeping the vintage-y vibe.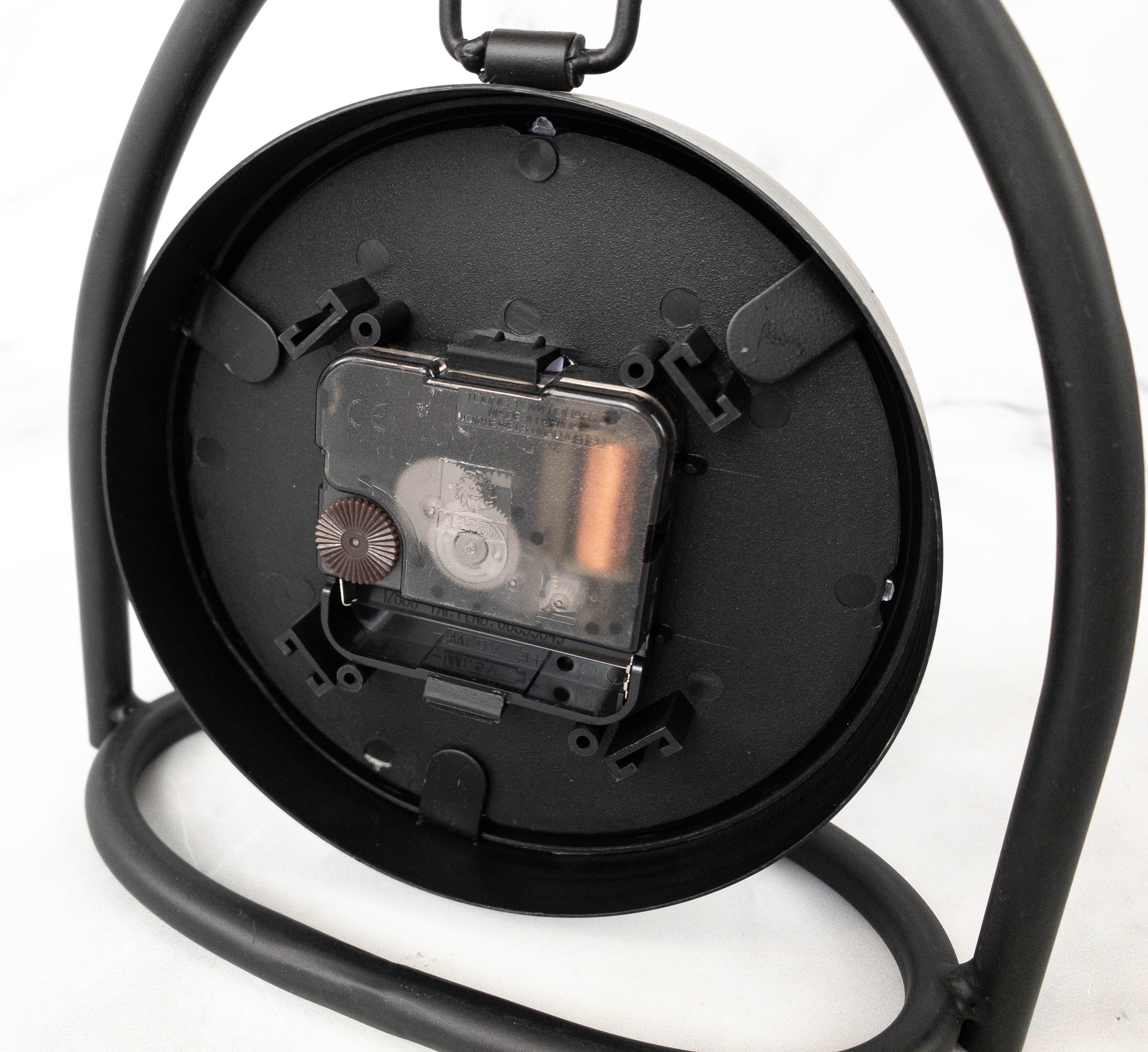 Of course, this clock needs batteries to work.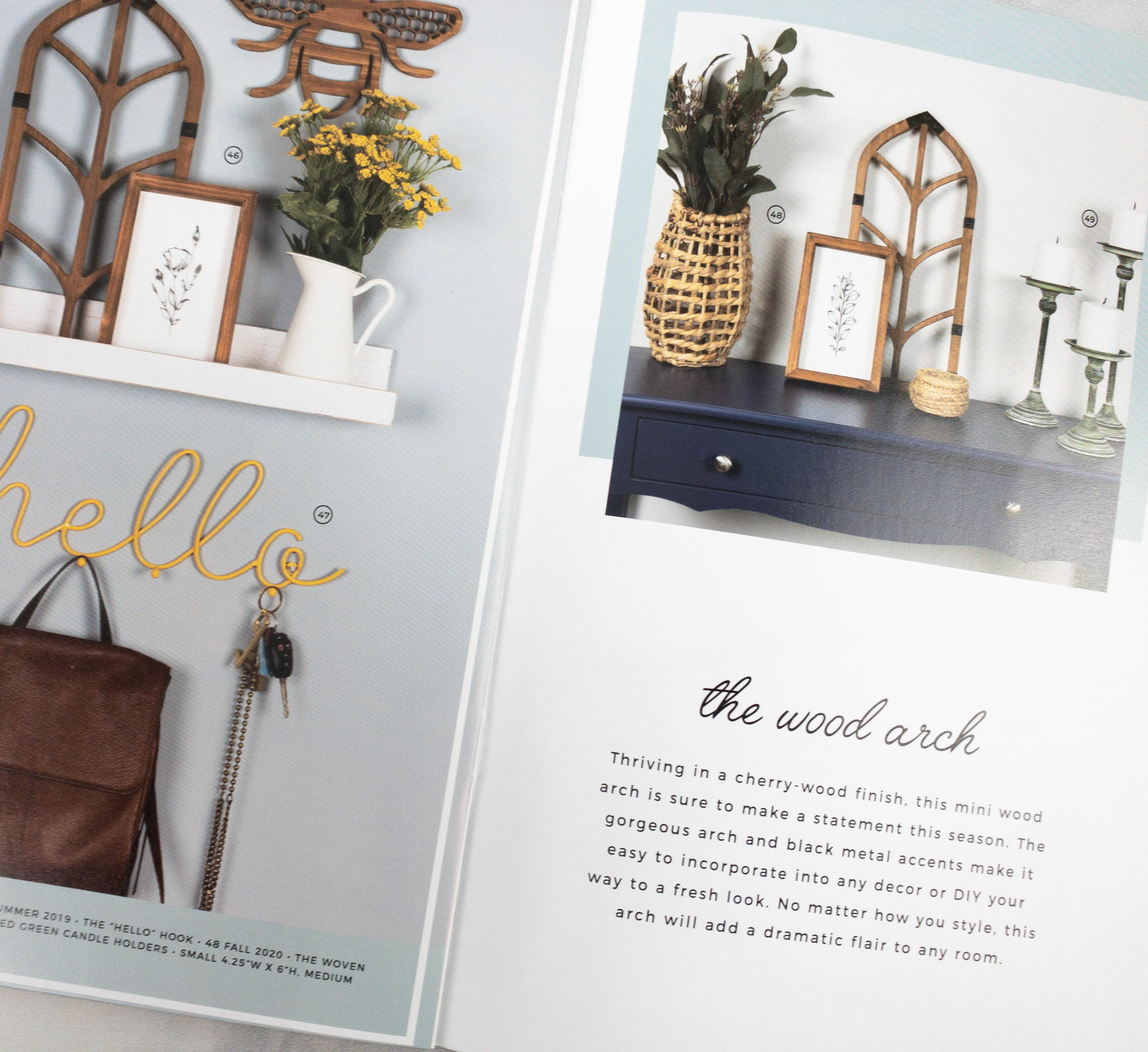 The Wood Arch. Here's another wooden piece and this time it's an arch! This has a similar aesthetic as the wooden bee decor.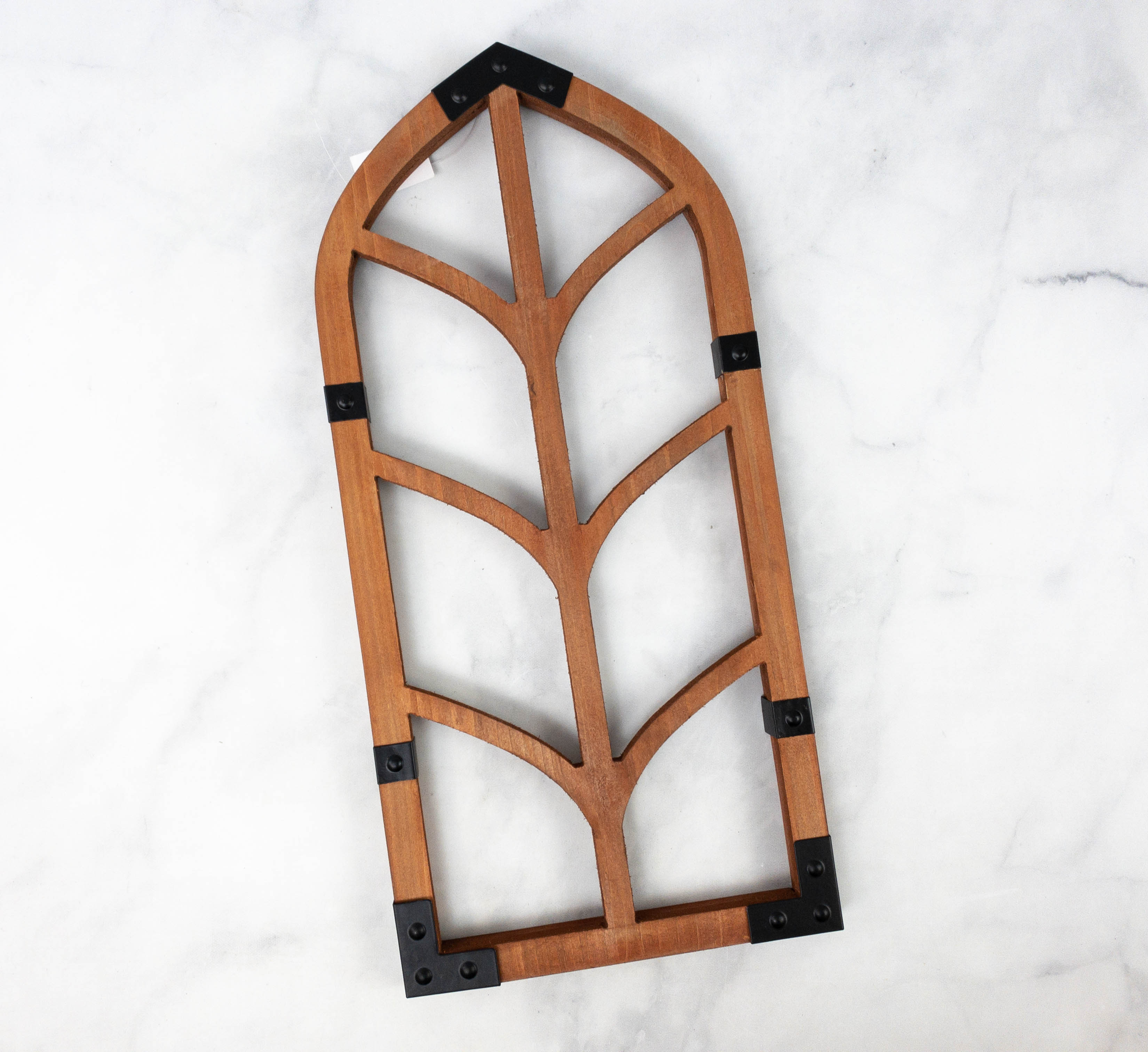 The wooden arch that reminds me of those big old windows from castles.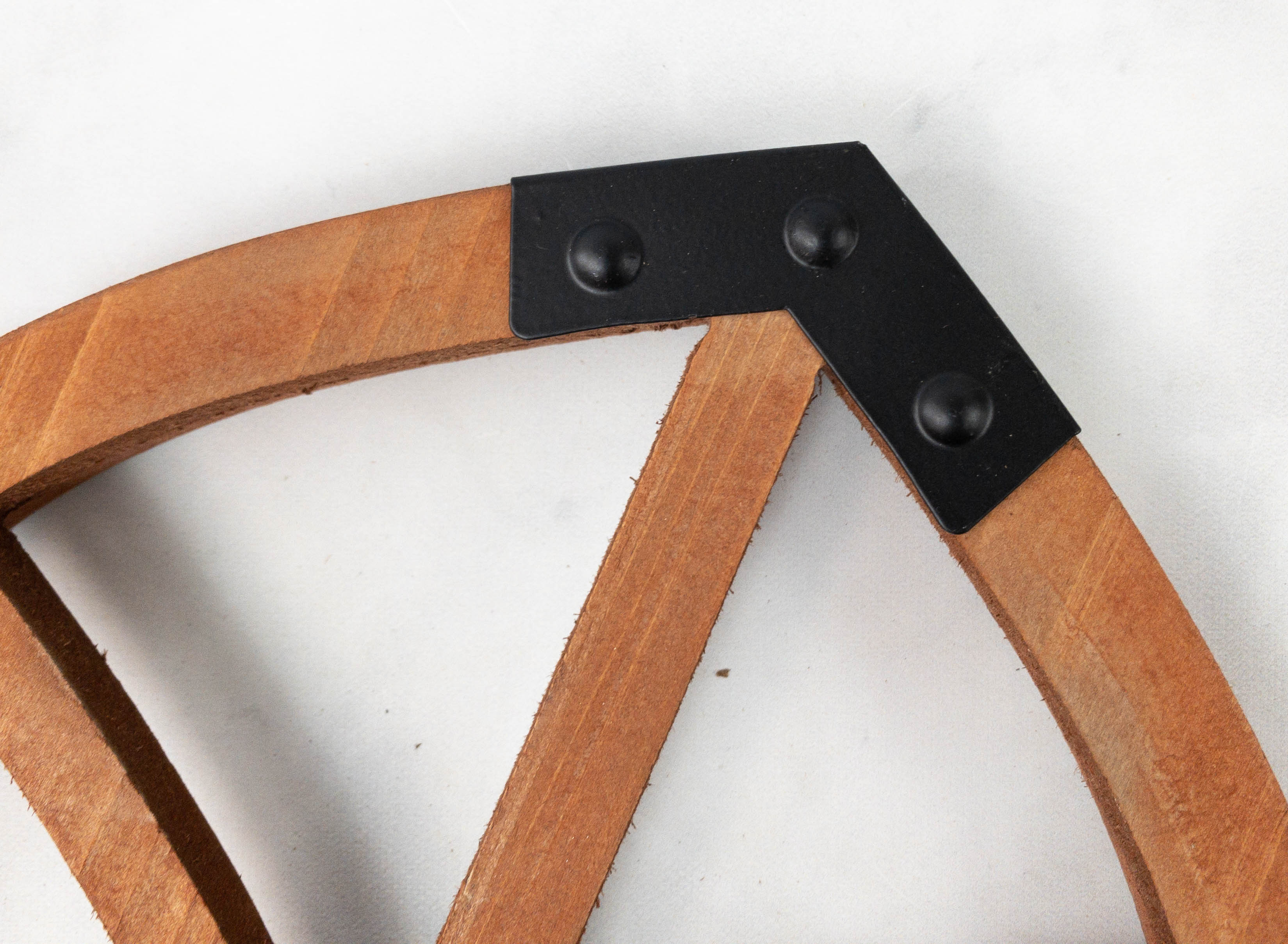 I love that there's a balance of wood and black metals because it adds more character to the piece.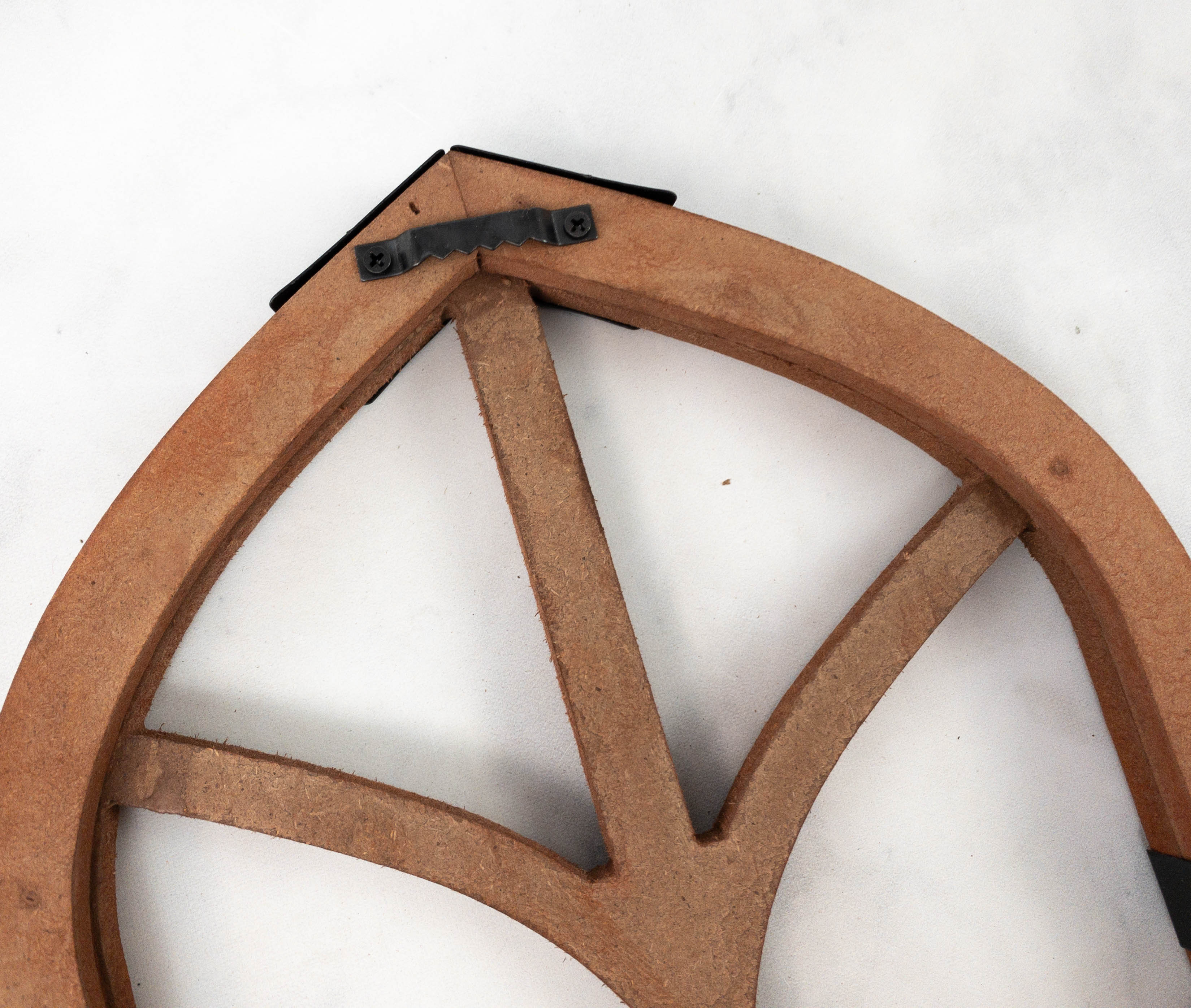 The handle attachment at the back will help you hang this easily but you can also place it on tables and desks as a statement piece!
I love everything in this quarter's Decocrated box! Summer is a good time to bring out bright decor along with statement pieces, and that's what this box was all about. Each piece is high-quality and aside from aesthetically pleasing items, they also included versatile and functional pieces. My favorites from this curation would have to be the woven basket and the ledge because they help keep things organized, from my kids' toys to books and more. This is truly great box if you love decorating your home! They curate each box according to the season, but some of the items are also great to use all year round. This subscription also saves you time because everything already matches each other, and all you have to do is decide where to put them. The styling tips they include are also pretty helpful, especially for beginners!
What do you think of this season's Decocrated box?