DC Comics World's Finest: The Collection is a subscription box that delivers 8-10 100% exclusive DC Comics items every quarter, including apparel, accessories, homewares, and a unique vinyl figure. The subscription costs $48.99 per season + shipping with a retail value of over $120.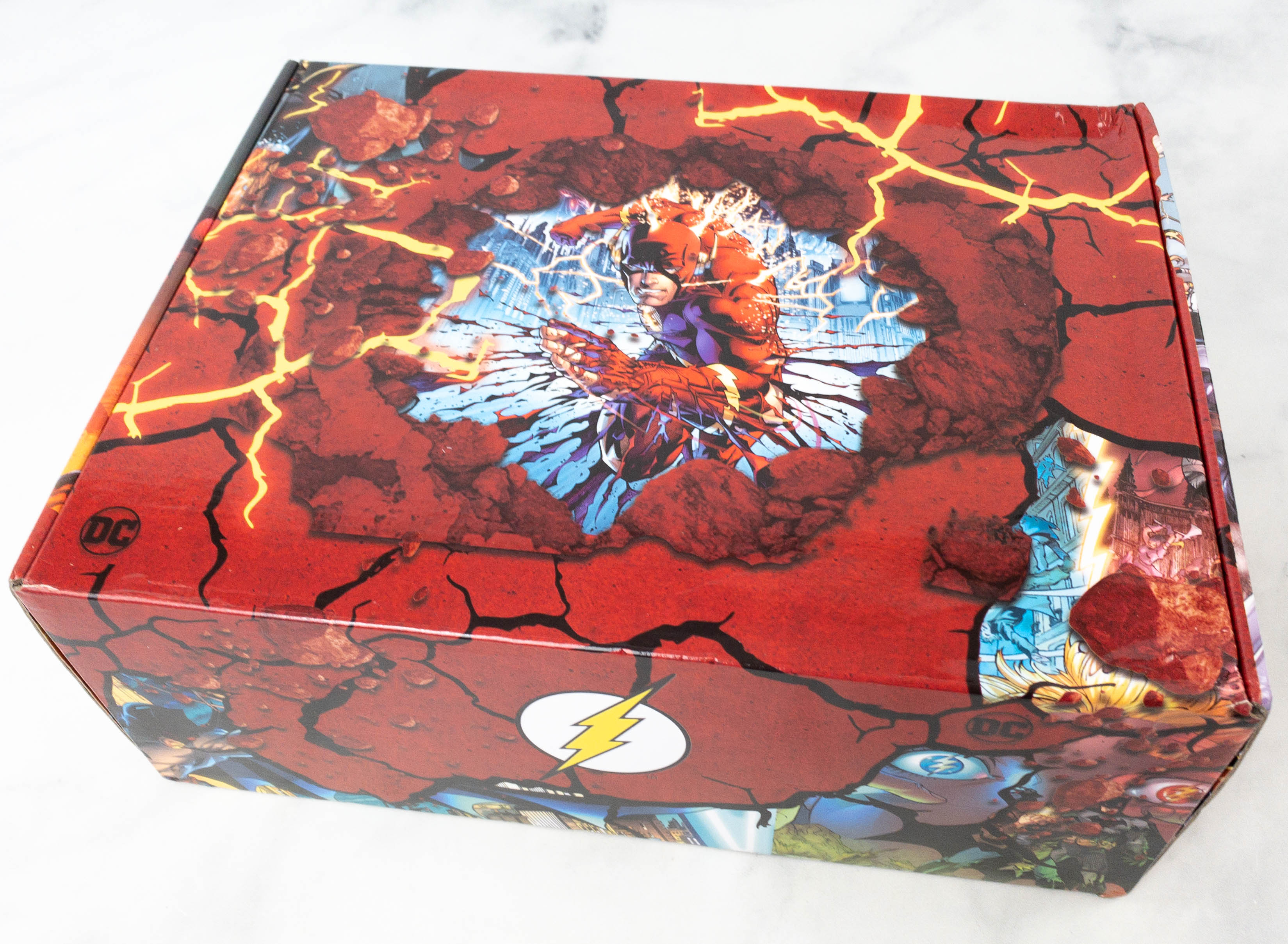 The box's design is in line with the theme for this quarter!
There's a World's Finest The Collection logo on the flip cover of the box.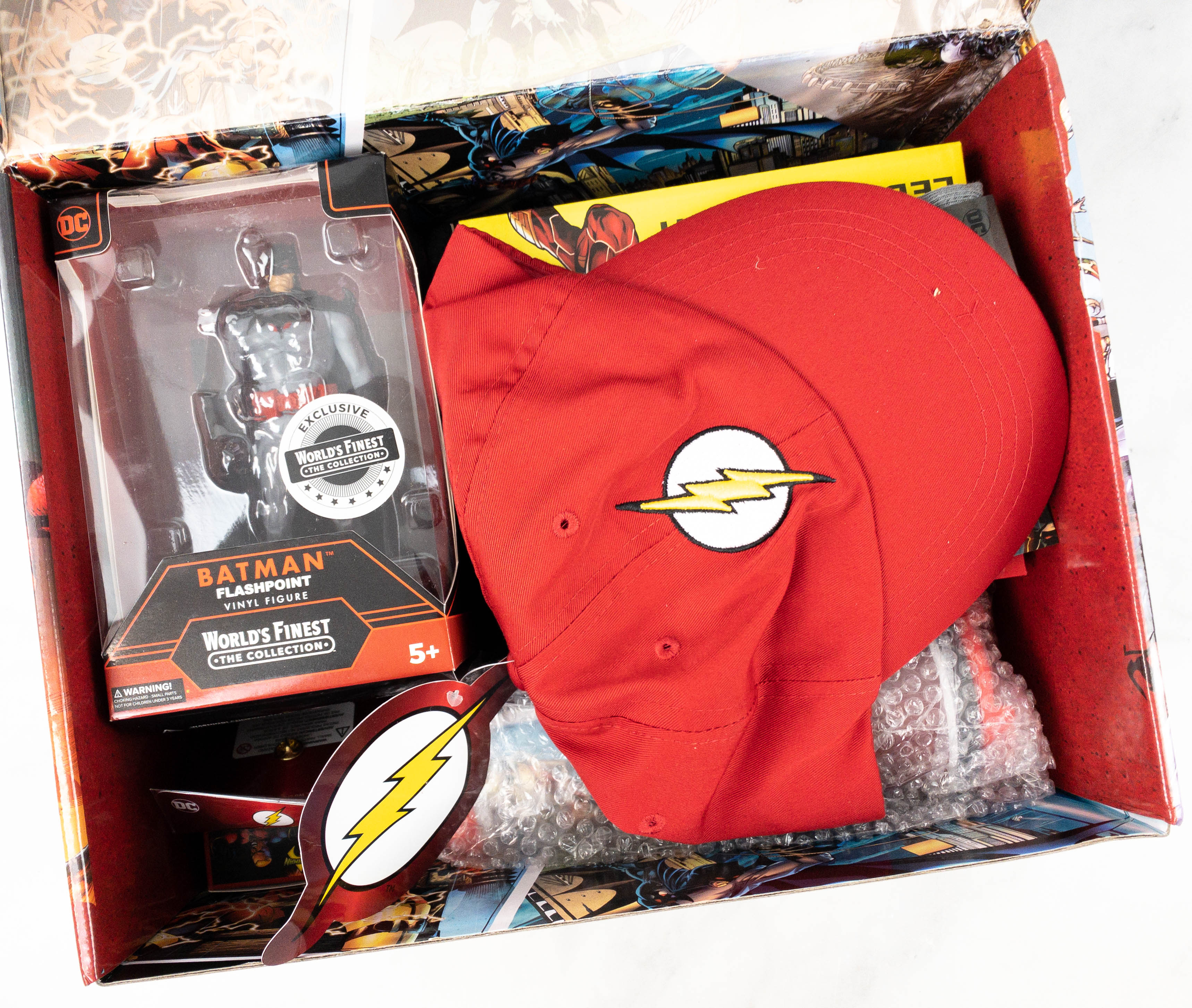 Some of the items arrived in their original packaging.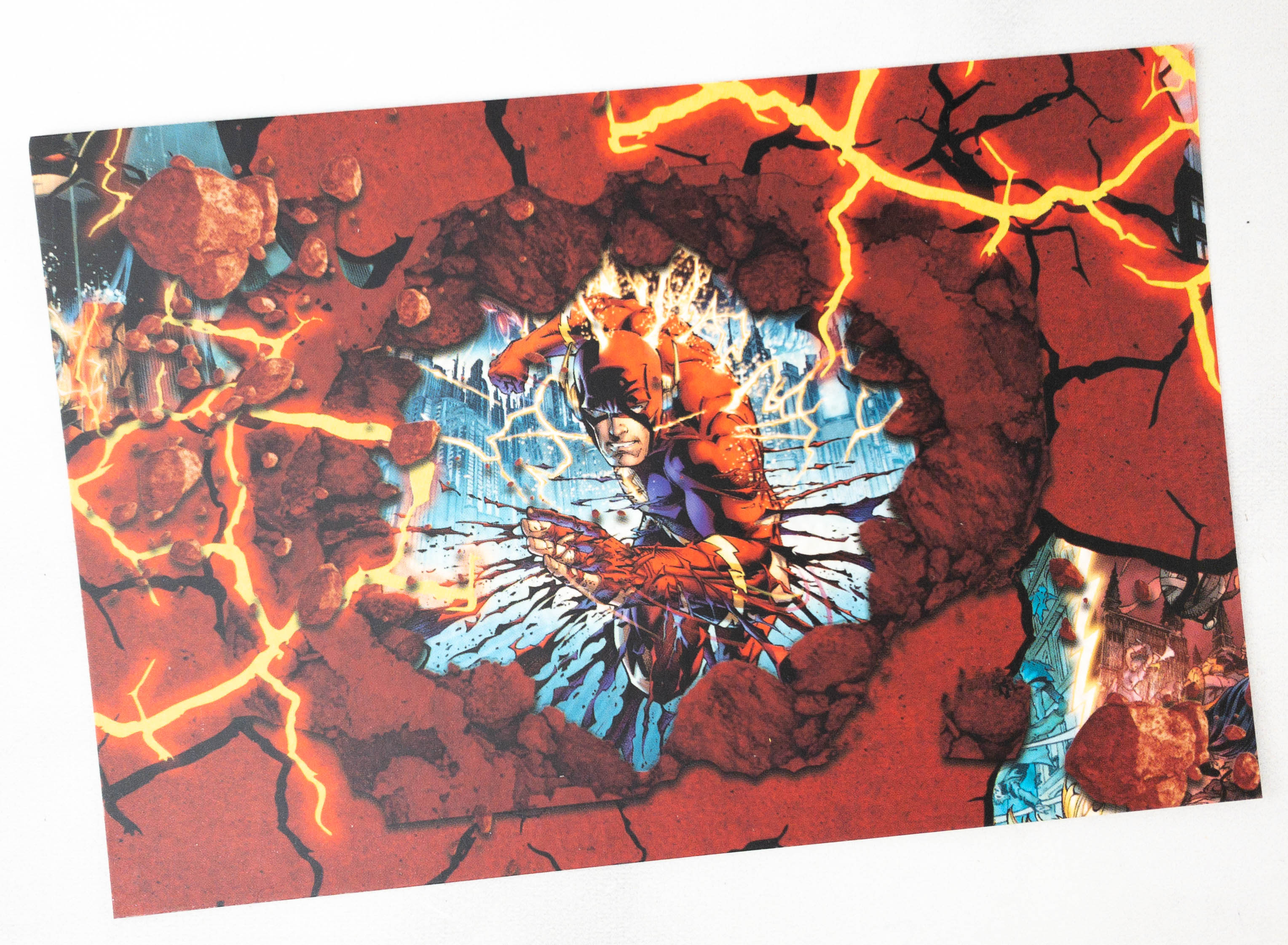 The theme this quarter is FLASHPOINT!
At the back, it features photos of the items included in the box.
All the geeky goodies! Everything is totally exclusive to this box!
Comic Cover Pin. This quarter's pin features a comic cover with The Flash on it!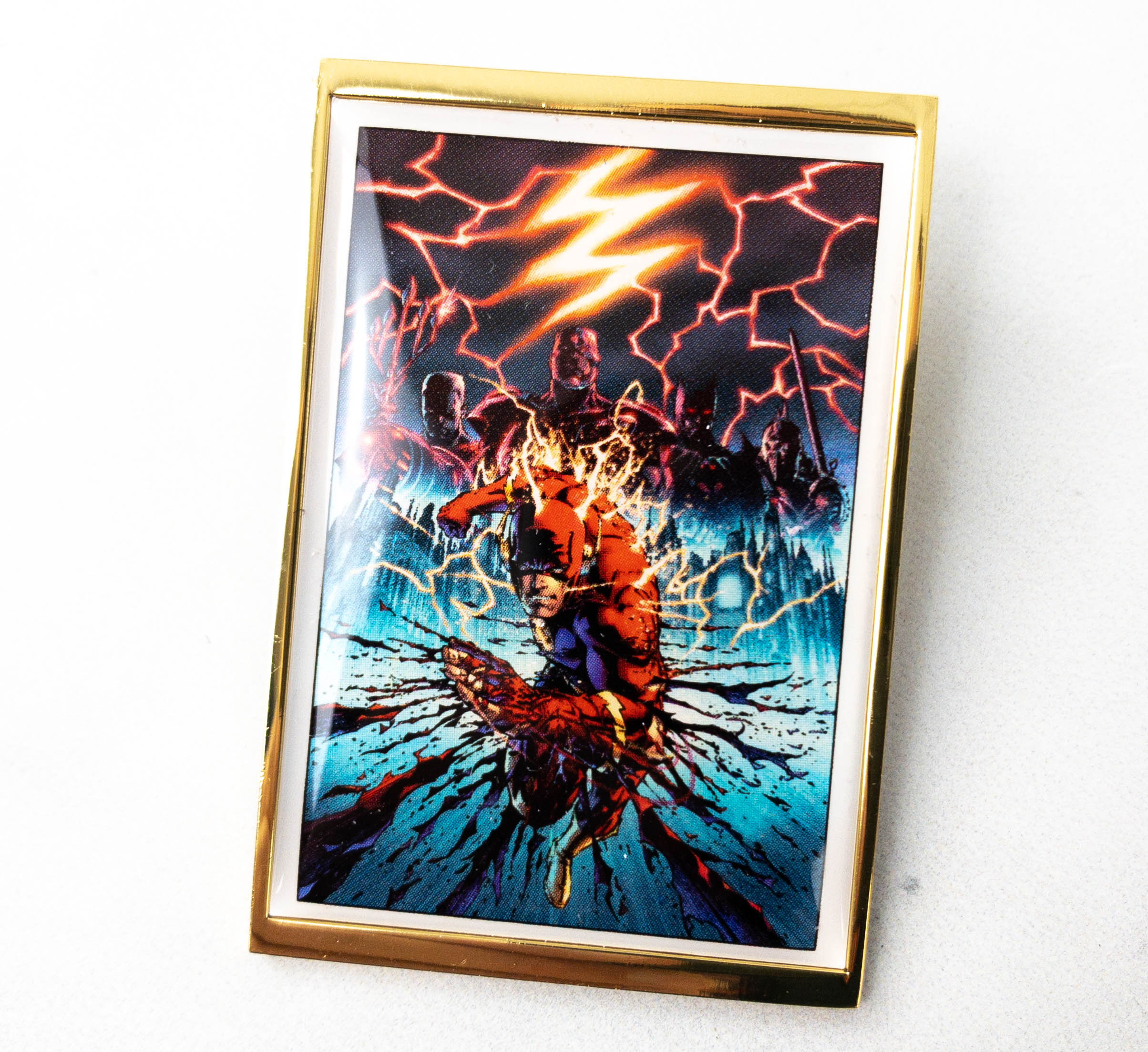 The illustration highlights Flash while the rest of the Justice League members are behind him. It also comes with a gold colored frame, making it stand out more.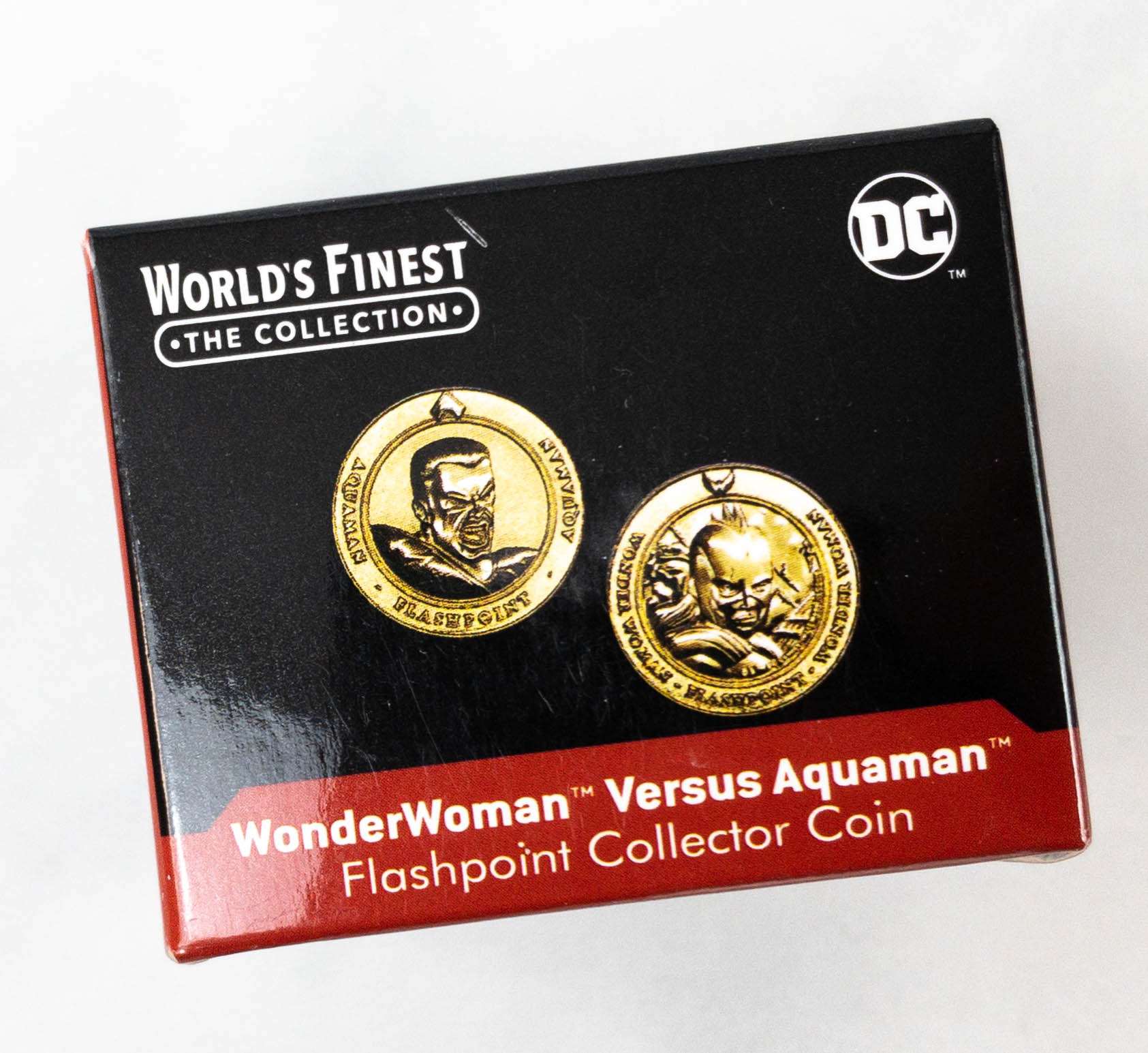 Challenge Coin. It's a collector coin that features 2 members of the Justice League: Wonder Woman and Aquaman.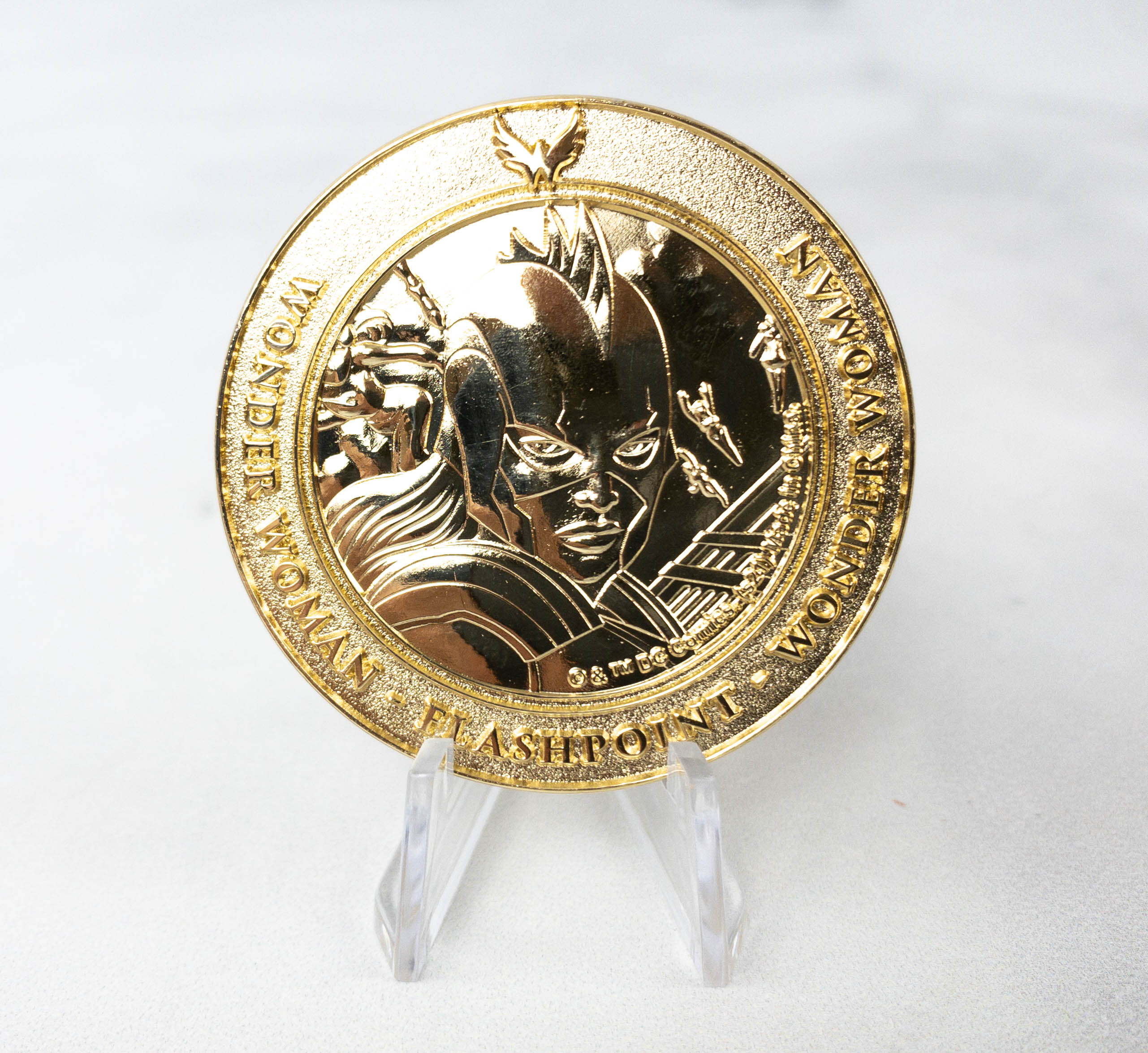 This side shows Wonder Woman wearing her traditional Amazonian helmet!
The other side reveals Aquaman, the king of Atlantis. I'm loving the details on this coin. It's indeed worth adding to a collection or displayed on a shelf!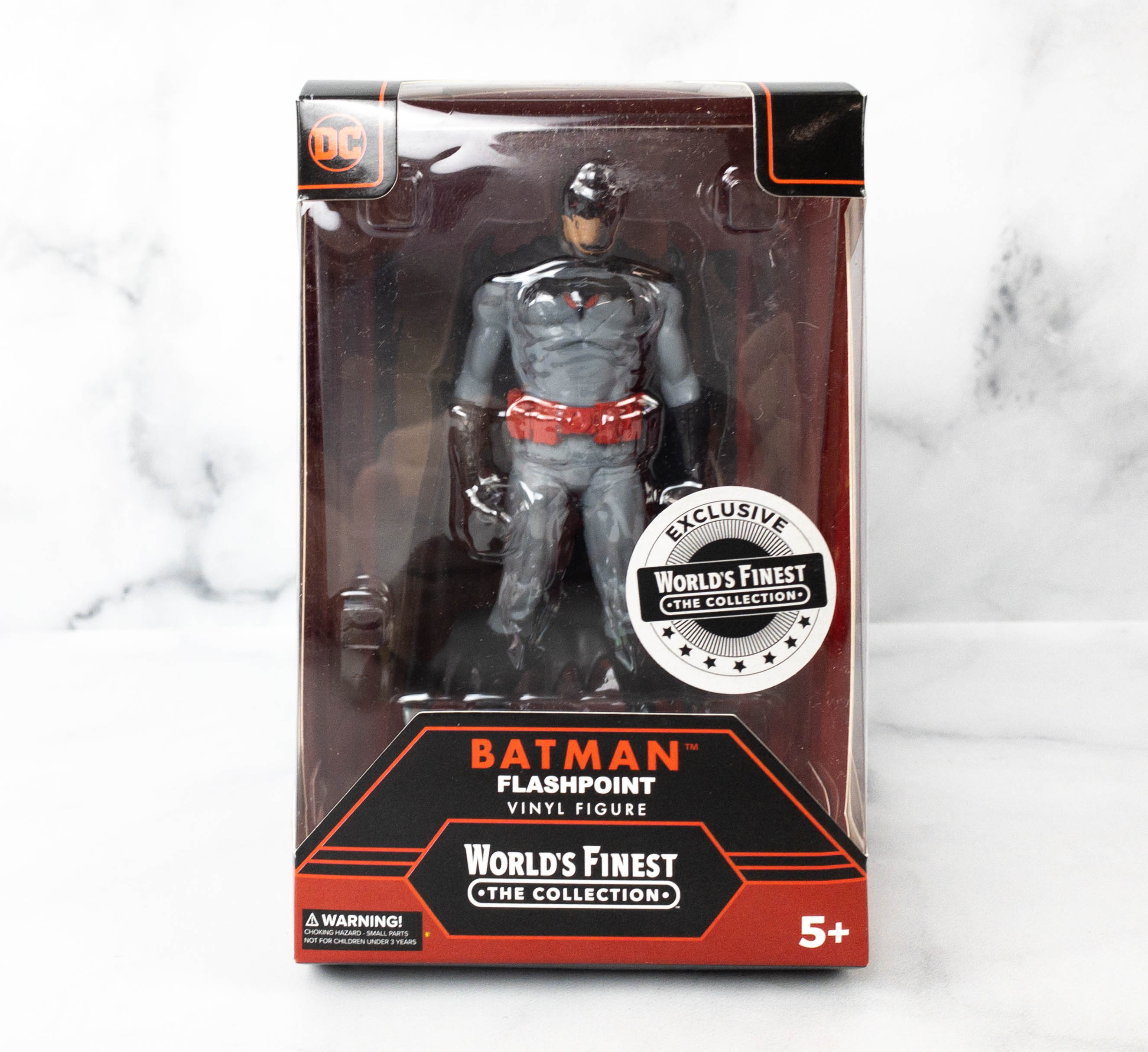 Thomas Wayne Batman Vinyl Figure. Here's an exclusive figure from World's Finest: The Collection, a Thomas Wayne Batman version!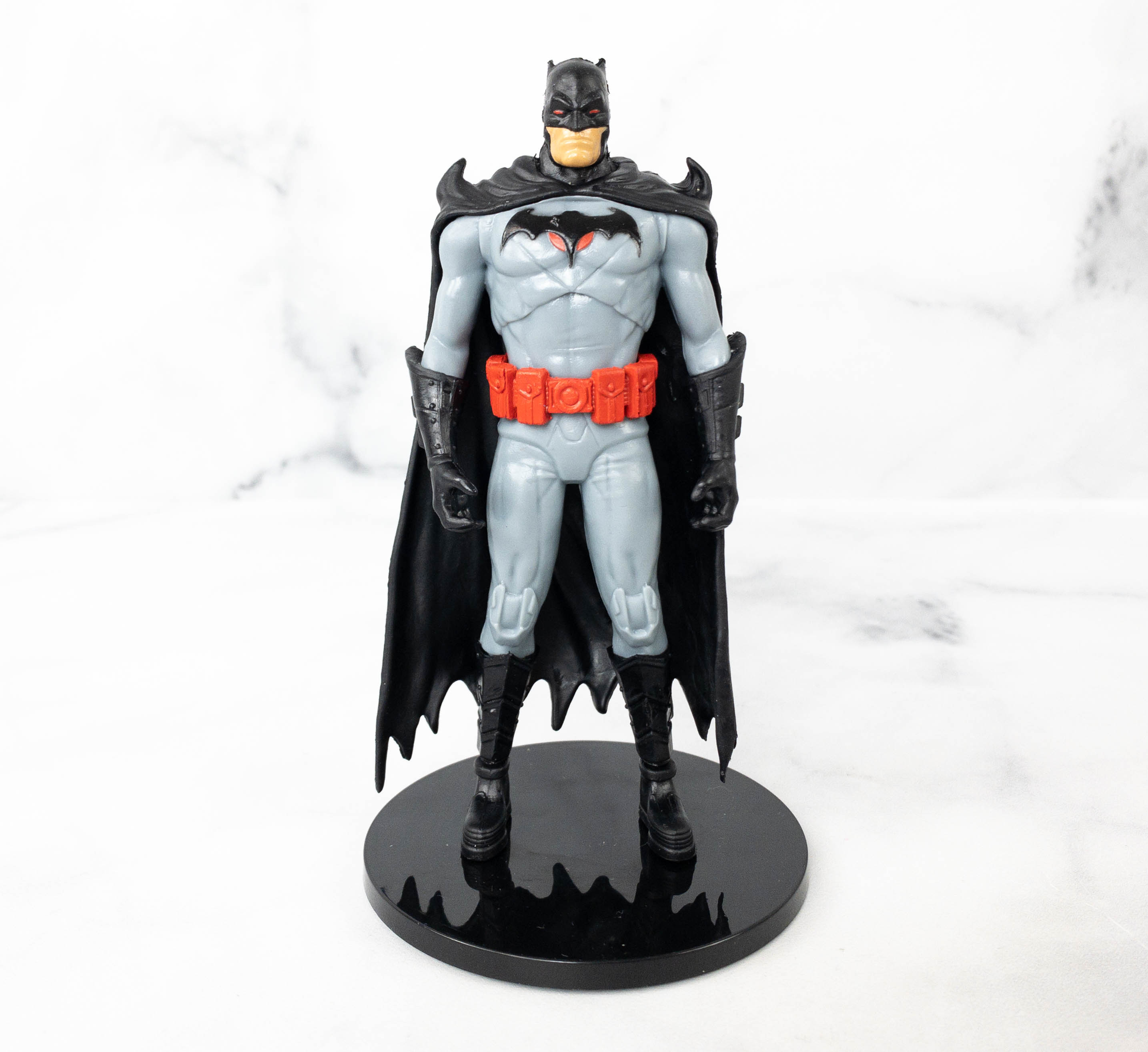 Dr. Thomas Wayne was the father of Bruce Wayne and a famous surgeon and wealthy philanthropist in Gotham City. He was revived in an alternate timeline comic "Flashpoint" where he played a major role as a hardened version of Batman, whose son was killed instead of his wife and himself.
There are some flaws in the figure but still, this is a nice figure for displaying.
It also has a round platform that enables to figure to stand on its own.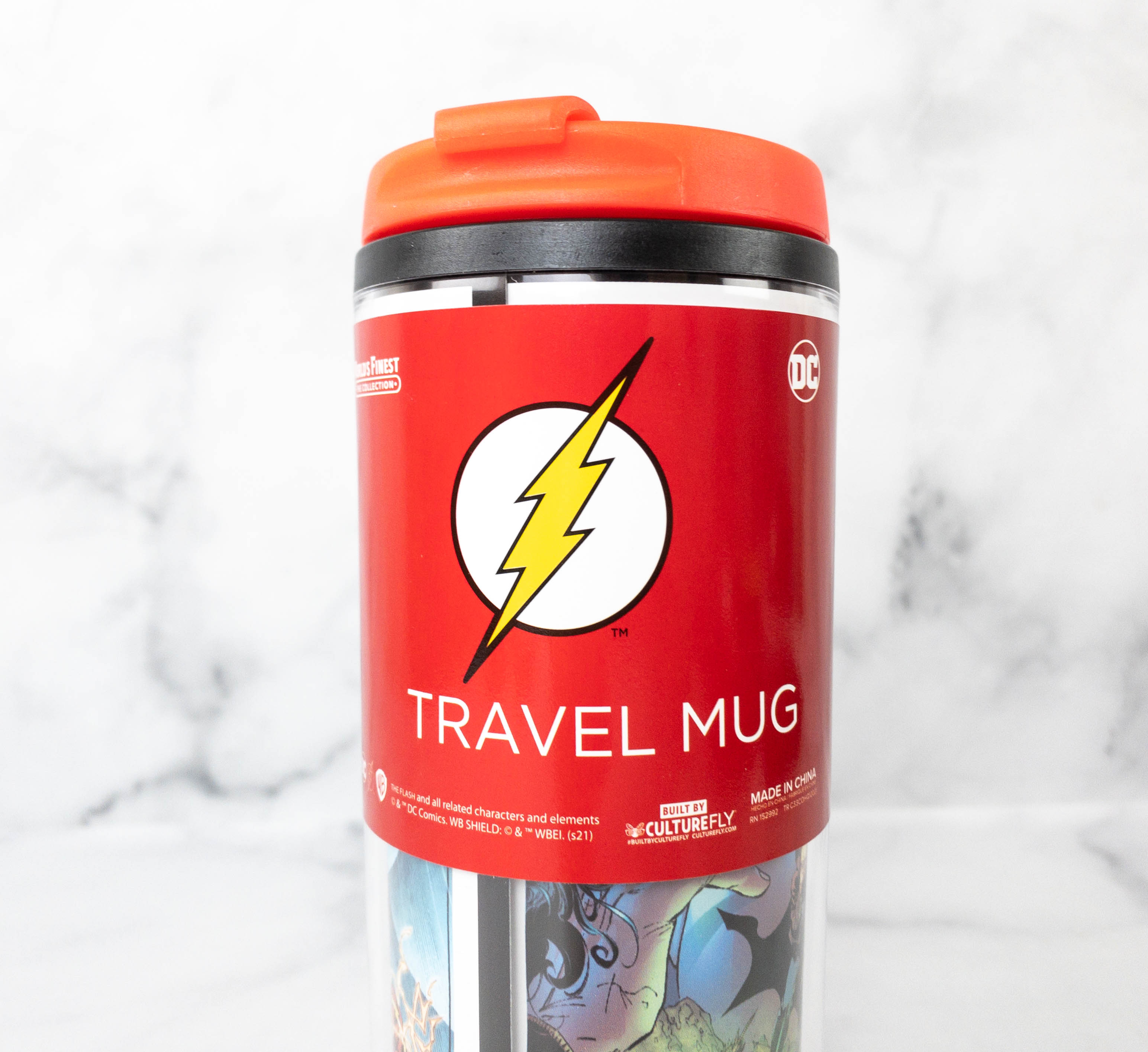 Travel Mug. I also received a Flashpoint travel mug. This is a nice container that I can use for my favorite beverages!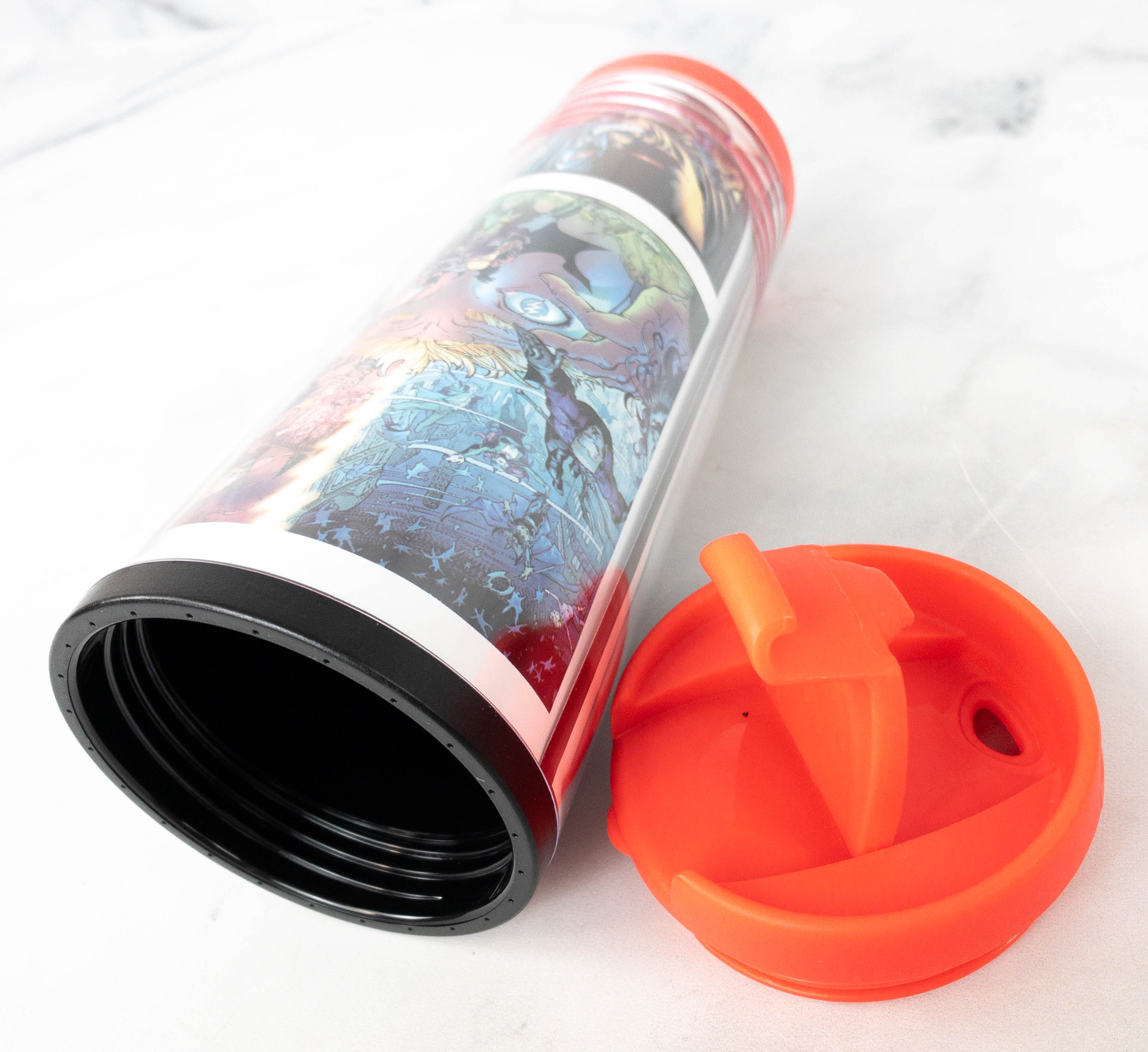 It comes with a cap that protects the contents of the mug and makes it easy to drink from it.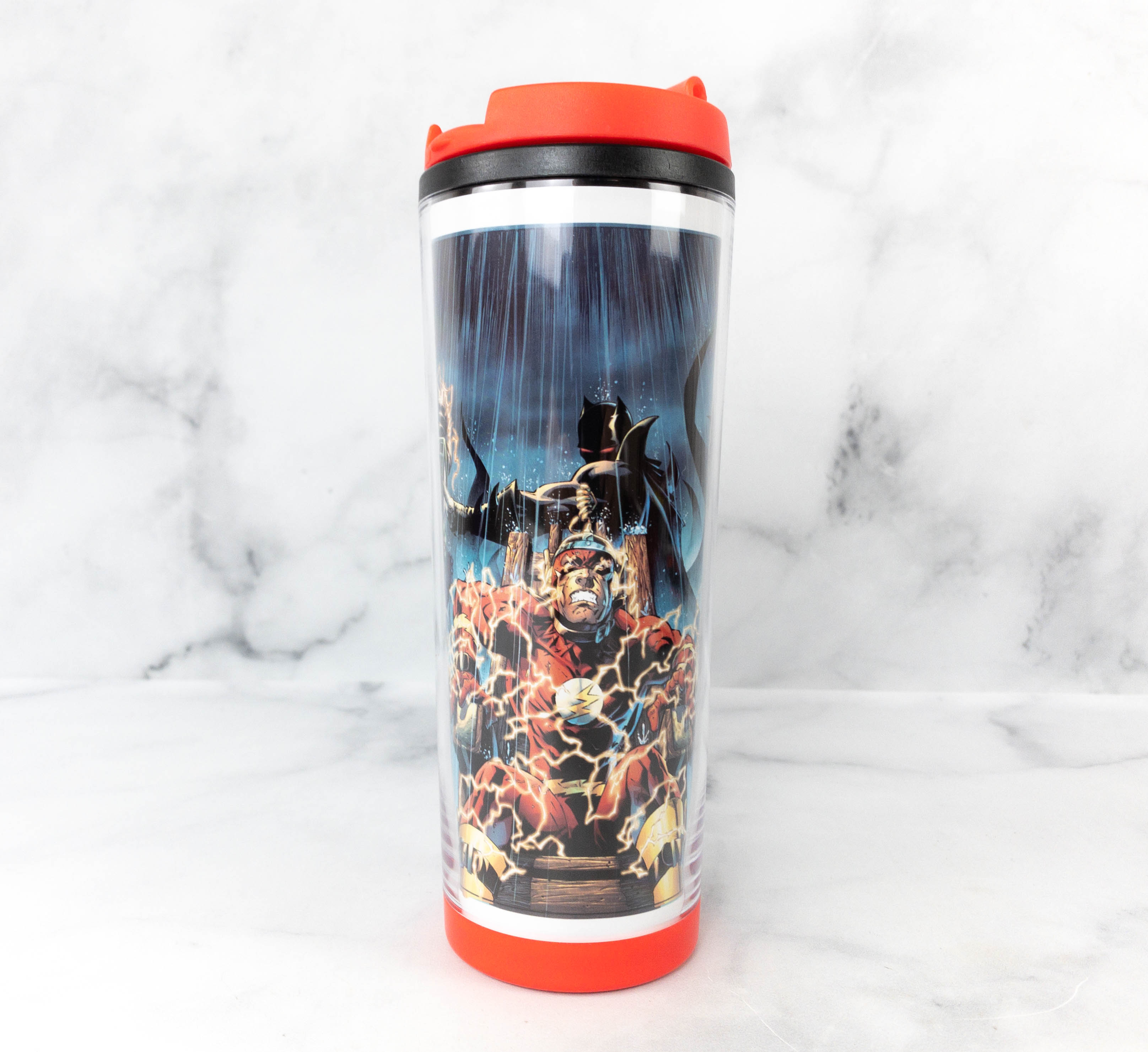 Flash and Batman are featured on this side of the bottle.
This side features more DC Comics scenes. It's such a cool mug to bring on-the-go, something that fellow DC Comics fans would recognize!
The Flash Hat. Ideal to wear on any casual day, here's a red hat with Flash's logo!
This hat is easily adjustable. World's Finest: The Collection is also embroidered at the back.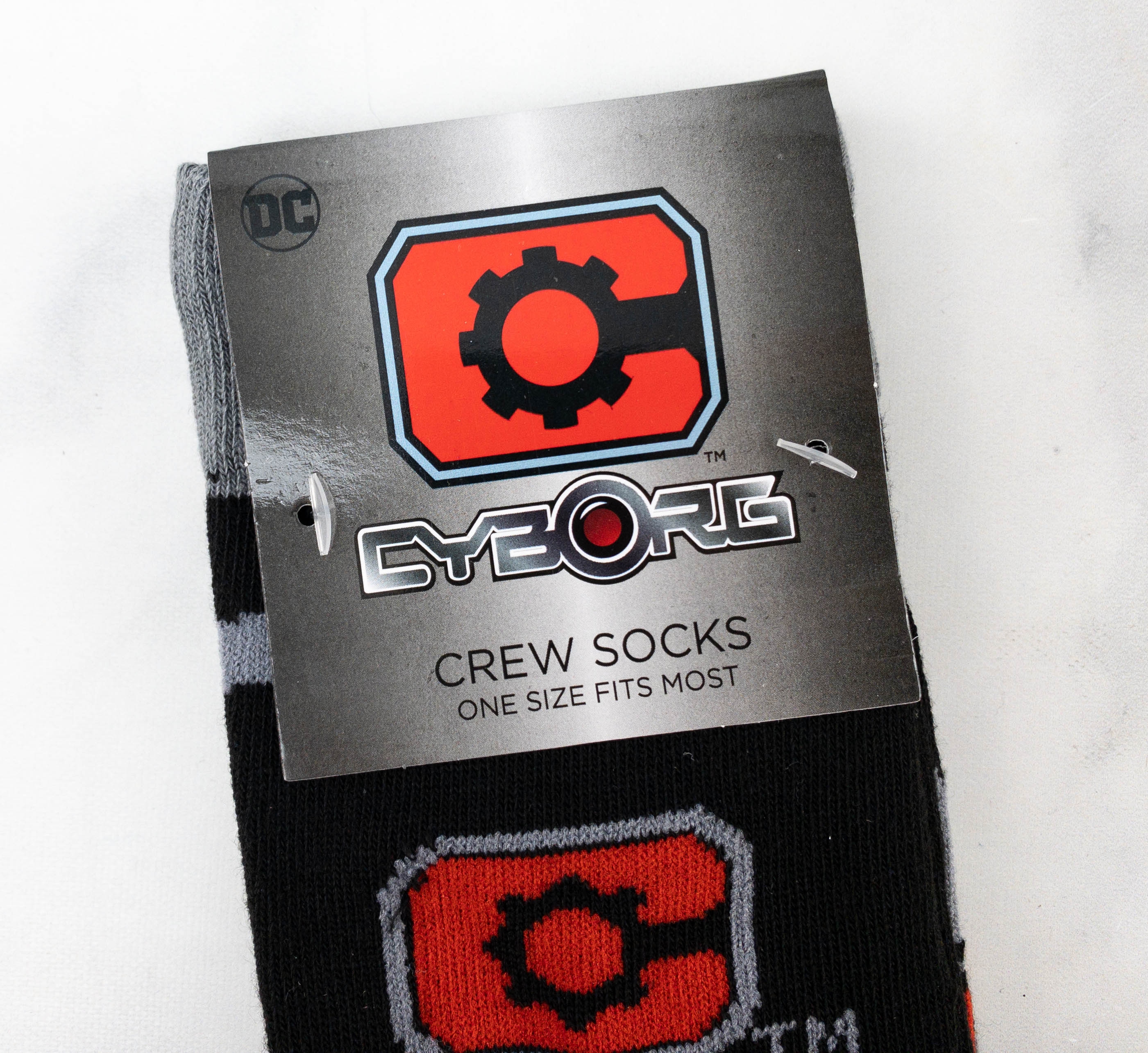 Cyborg Socks. The box also included a cool pair of Cyborg socks! It's a crew style socks that fits most sizes.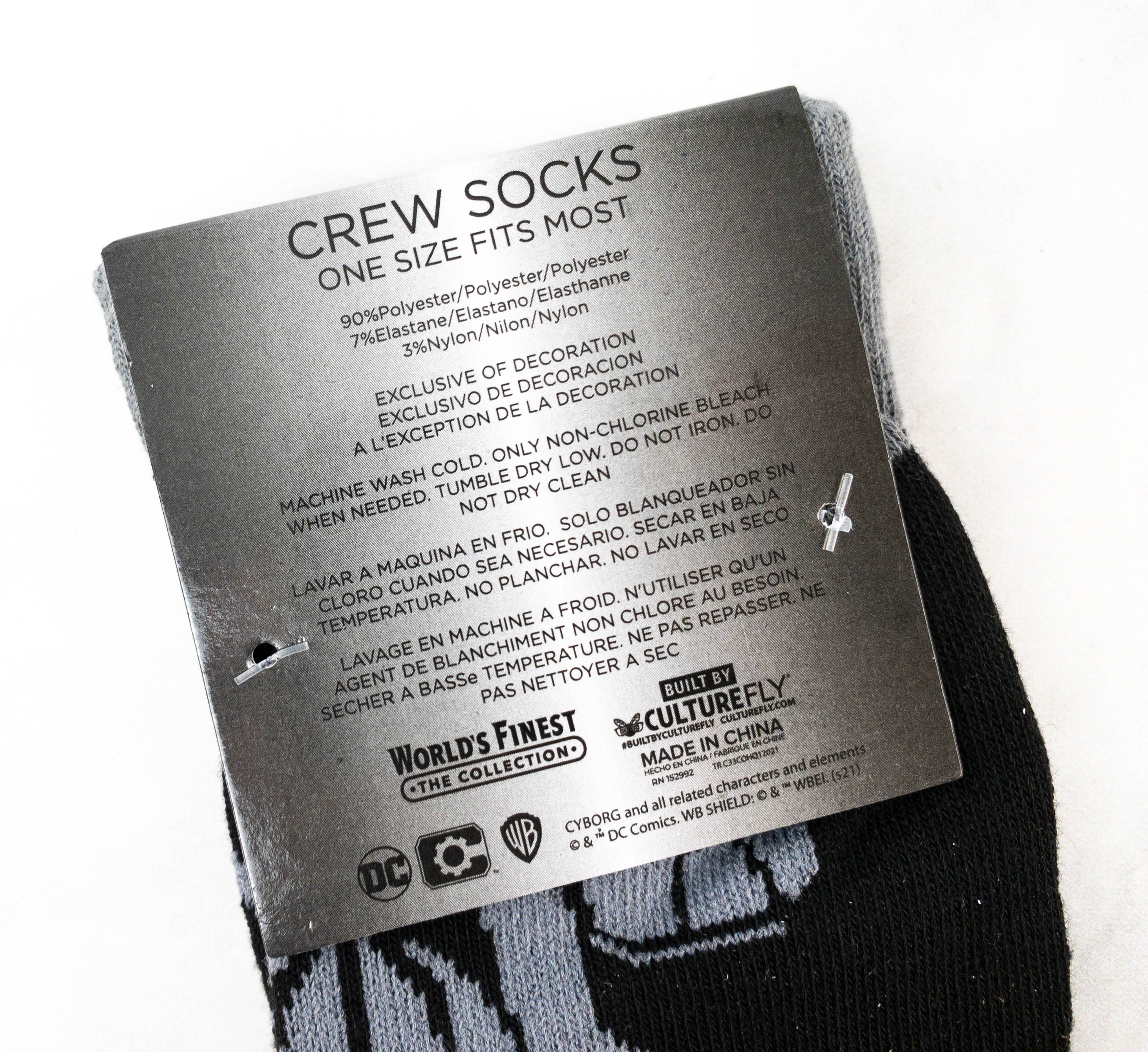 According to the label, the pair is made from 90% polyester, 7% elastane, and 3% nylon.
The socks are breathable, which keeps my feet comfortable. This pair is also great to match with sneakers.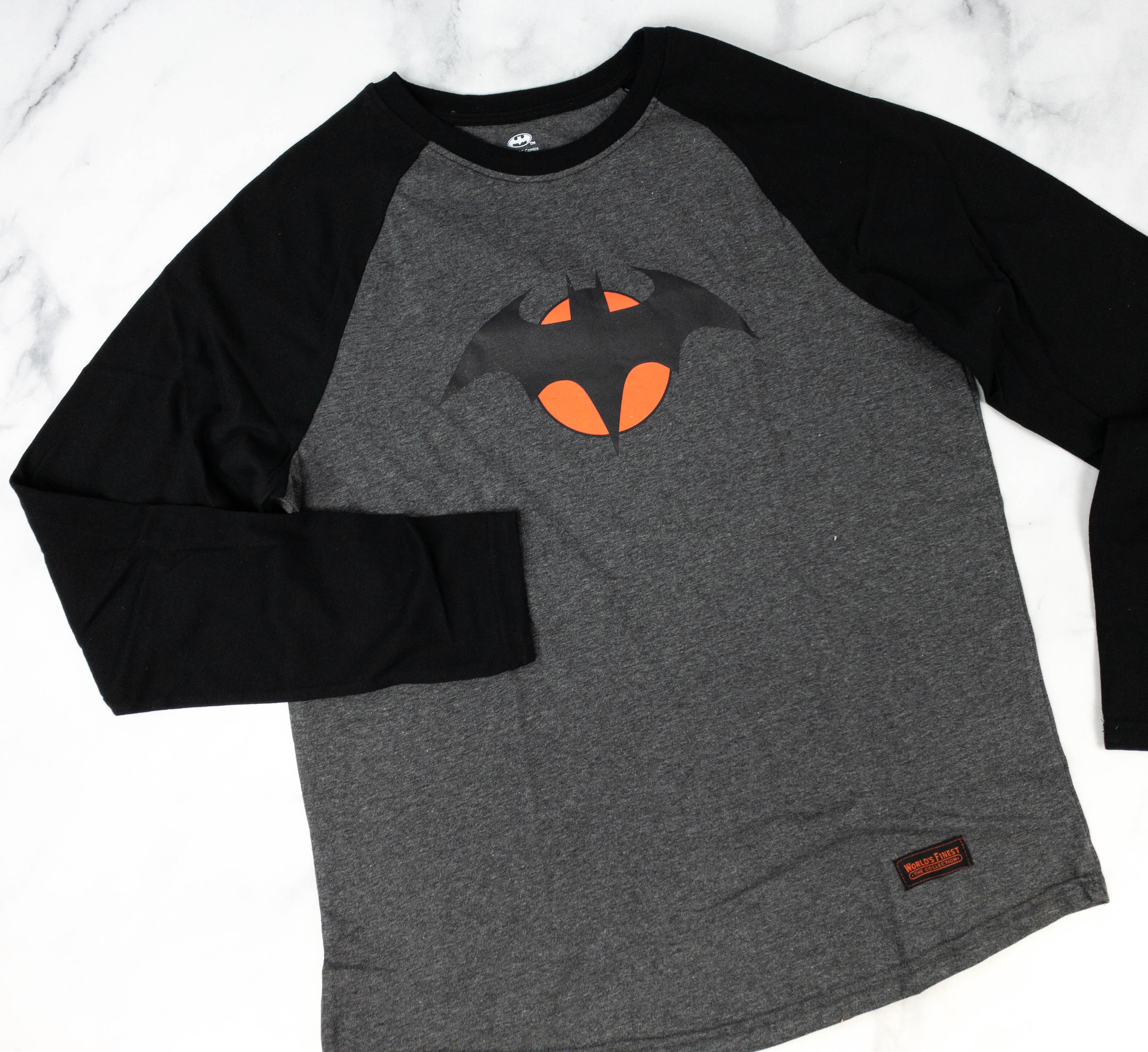 Thomas Wayne Batman Raglan Tee. Another wearable for this month is a gray raglan tee with a Batman inspired print!
A tag featuring the subscription's name is stitched at the bottom part of the shirt.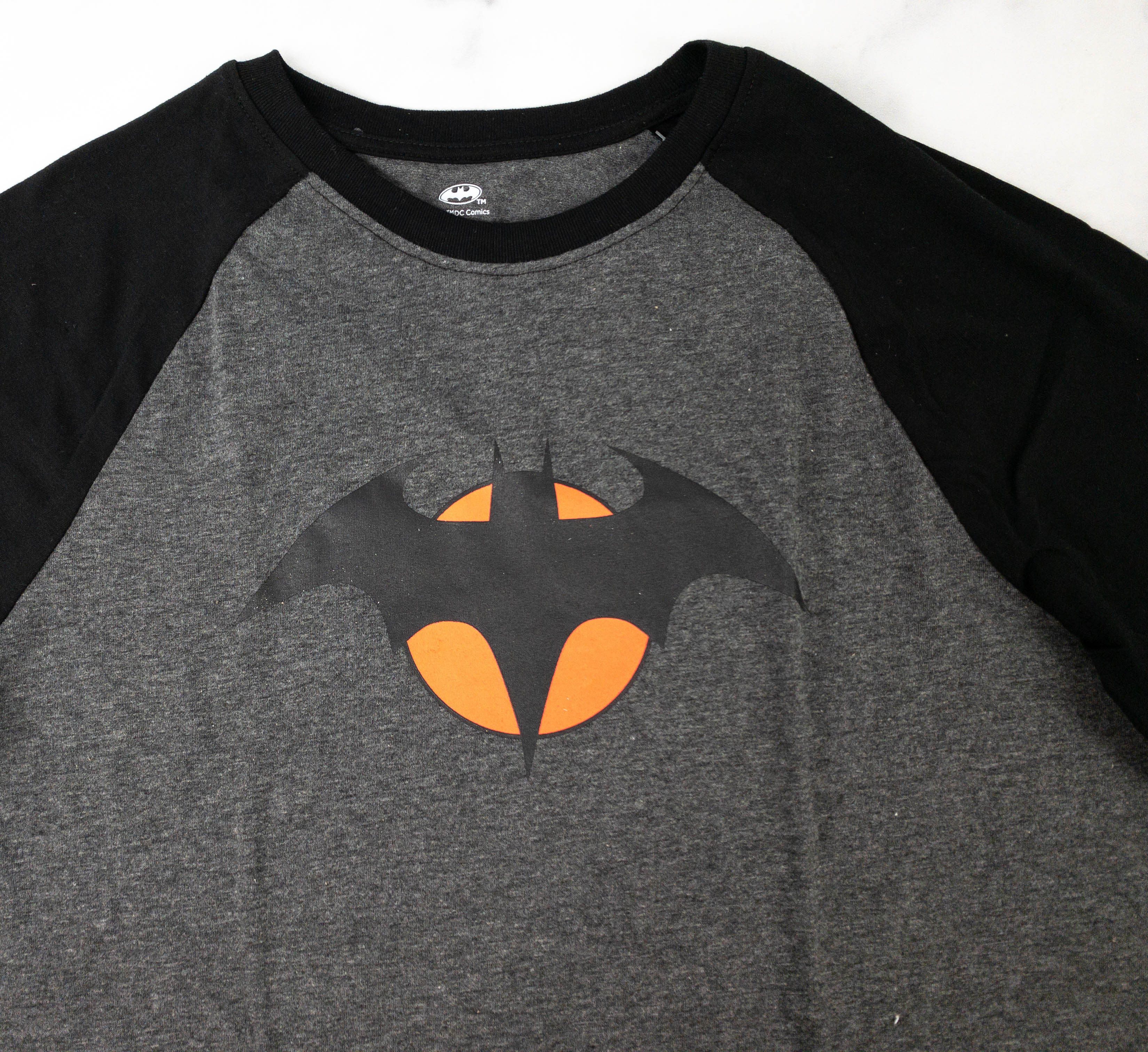 The fabric is nice and the print is also great. This is such a cool t-shirt for Batman fans!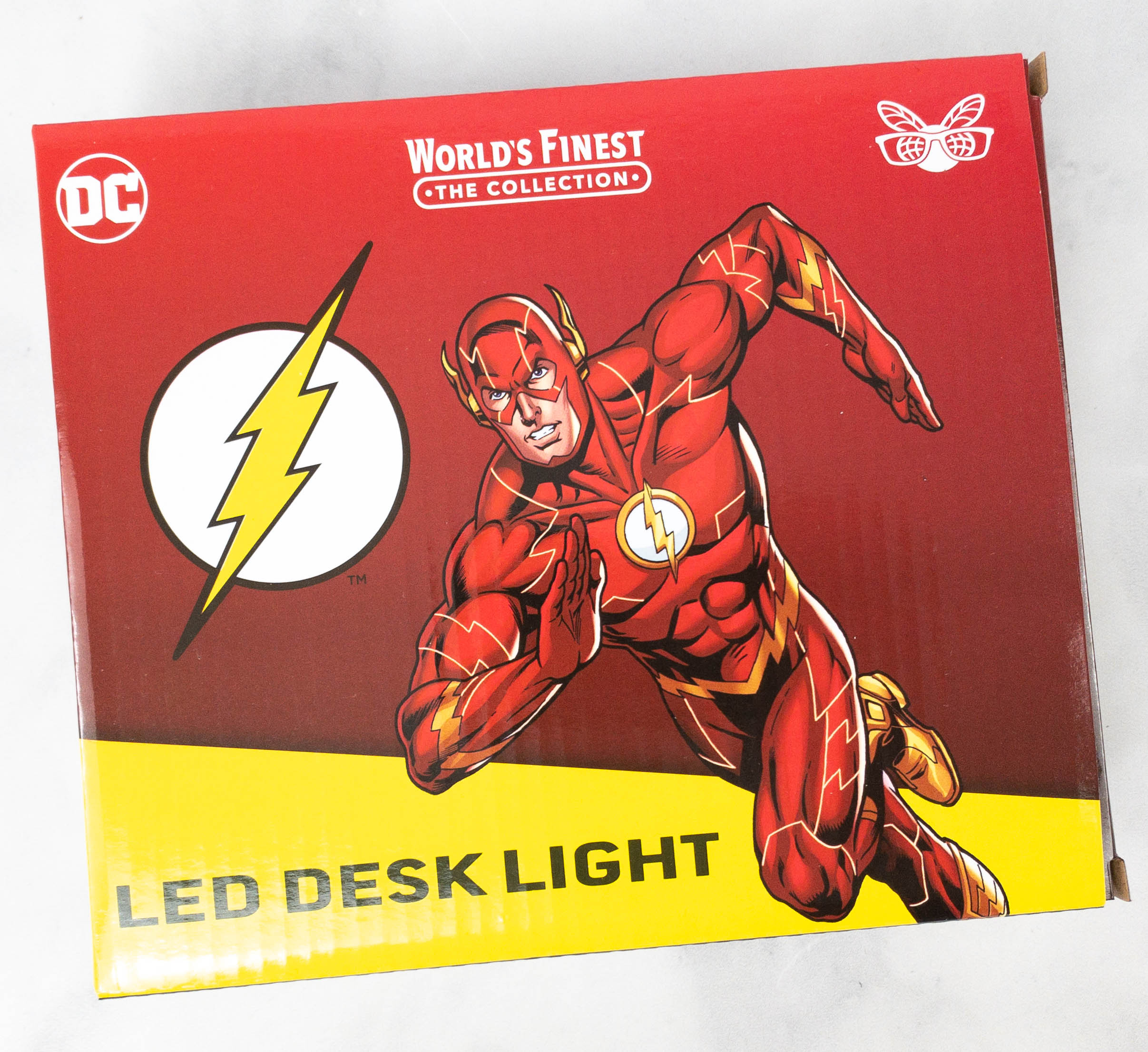 The Flash Speed Force LED Desk Light. This LED desk light is also a great addition to this Flashpoint packed box!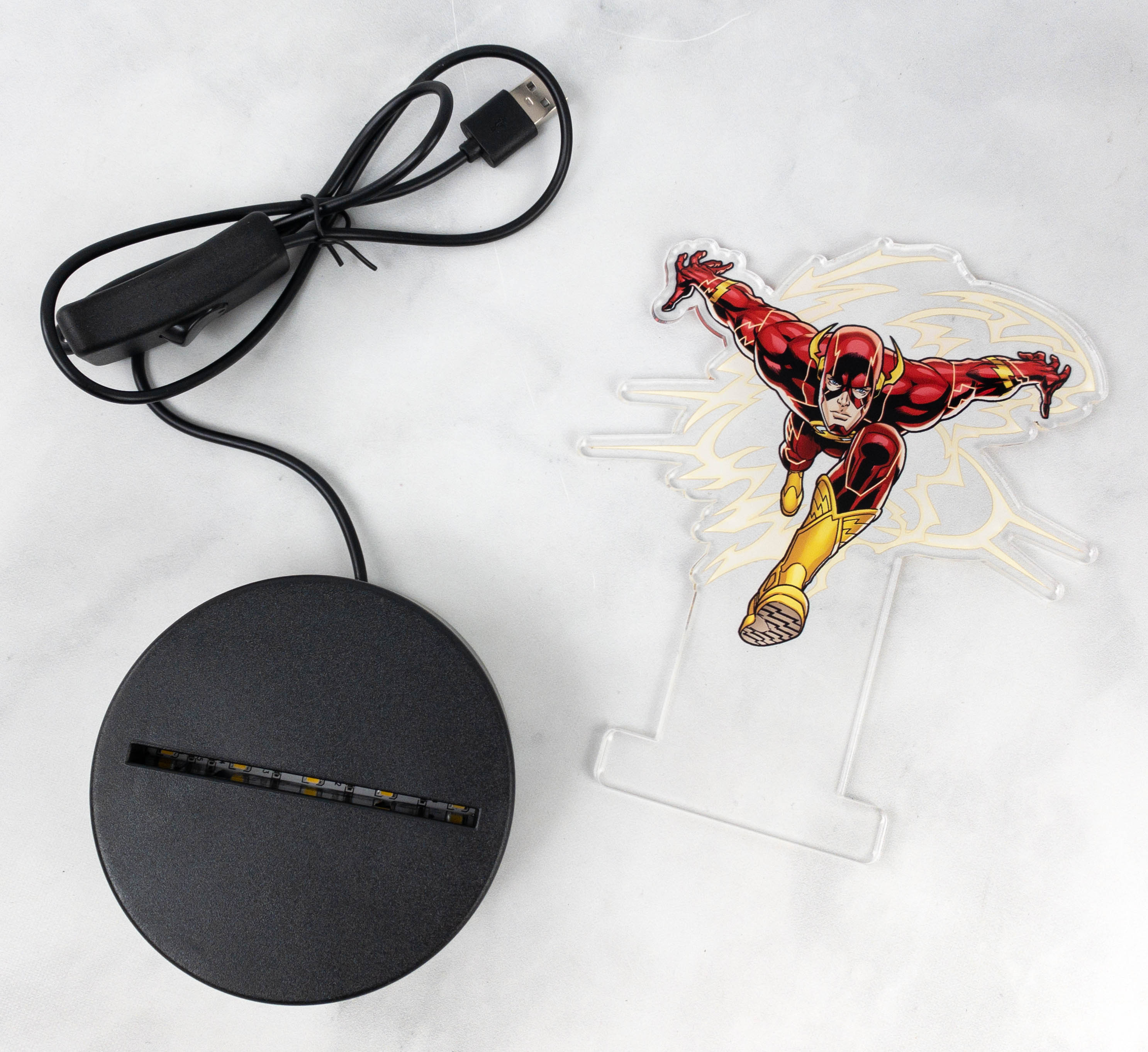 The parts are easy to assemble. It comes with a USB type cord that can be easily connected to a power source.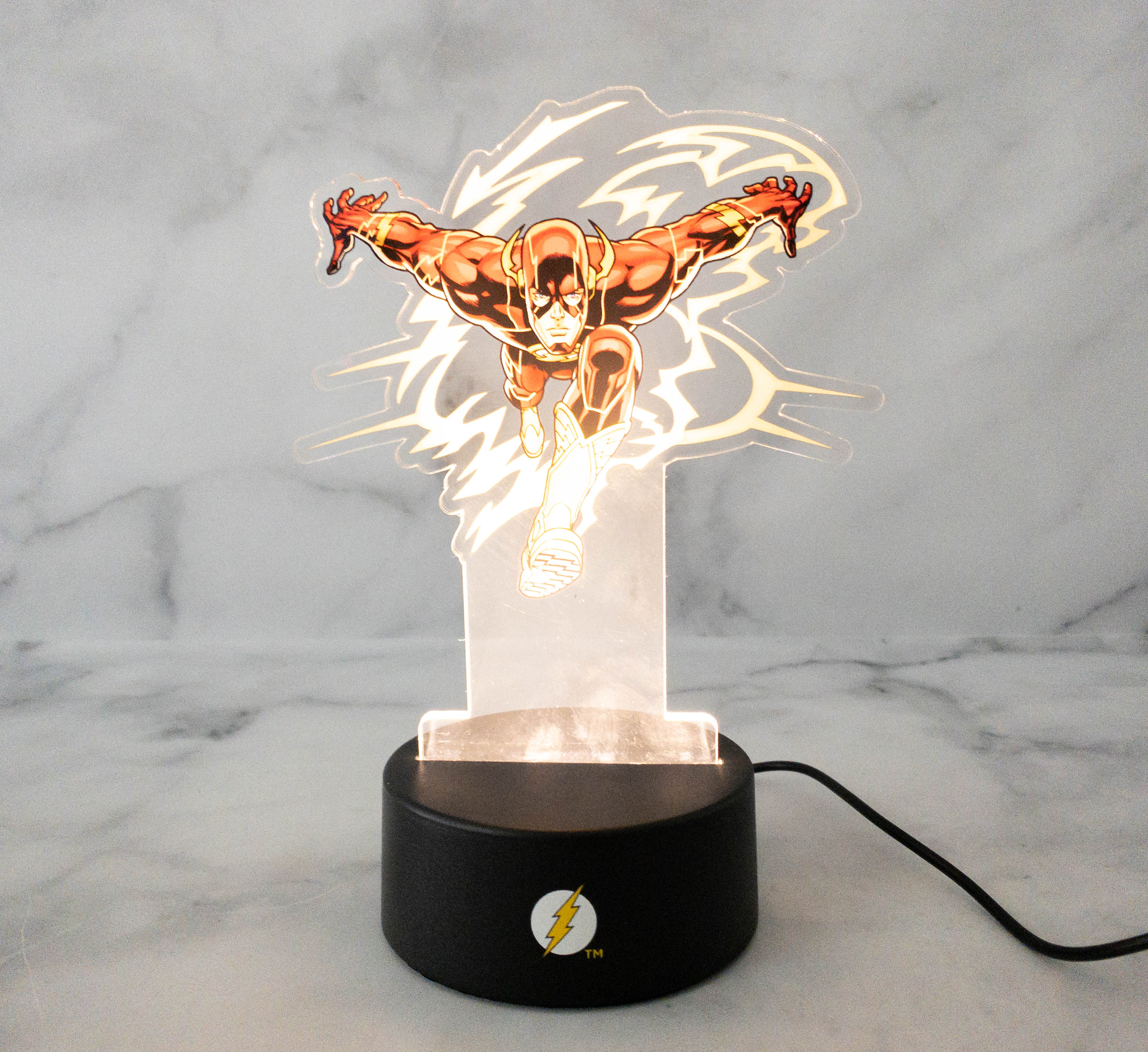 Here's how the lamp looks like when lit up. It can be displayed on a study or work desk for an extra light source!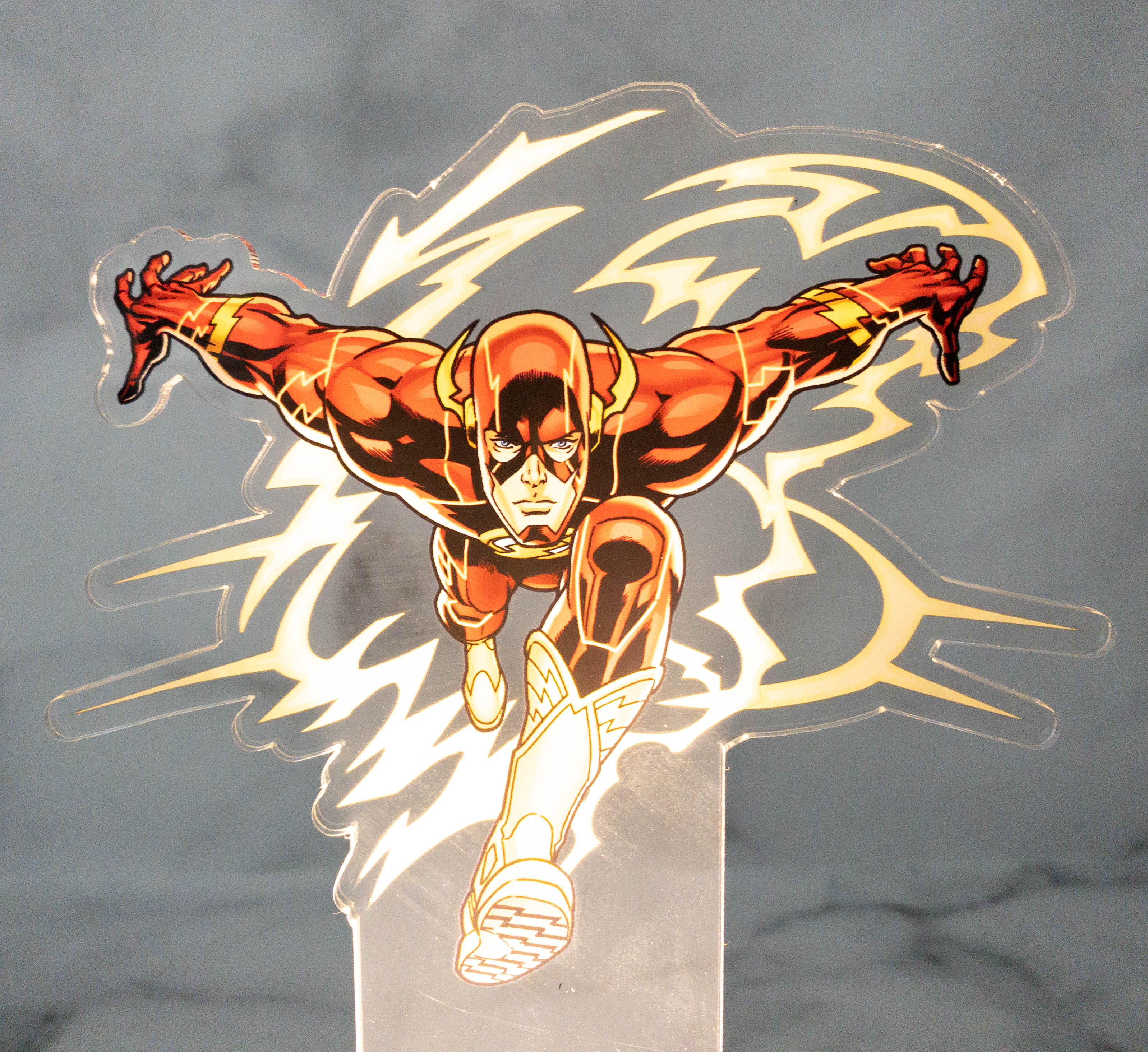 I also love Flash's iconic illustration used in this lamp!
DC Comics World's Finest: The Collection curates great boxes every quarter, filled with DC Comics merchandise and other collectibles! The Spring box is all about The Flash and many of them are exclusive items. The wearables are really cool and there are also some stuff that I can use everyday like the travel mug and desk light. There's even a figure and a pin! Collecting geeky merch from the best franchises is always fun, and this subscription makes it easier for fans and collectors to get unique DC merch that are hard to find anywhere else!
What did you think of this quarter's box?
Visit World's Finest: The Collection to subscribe or find out more!