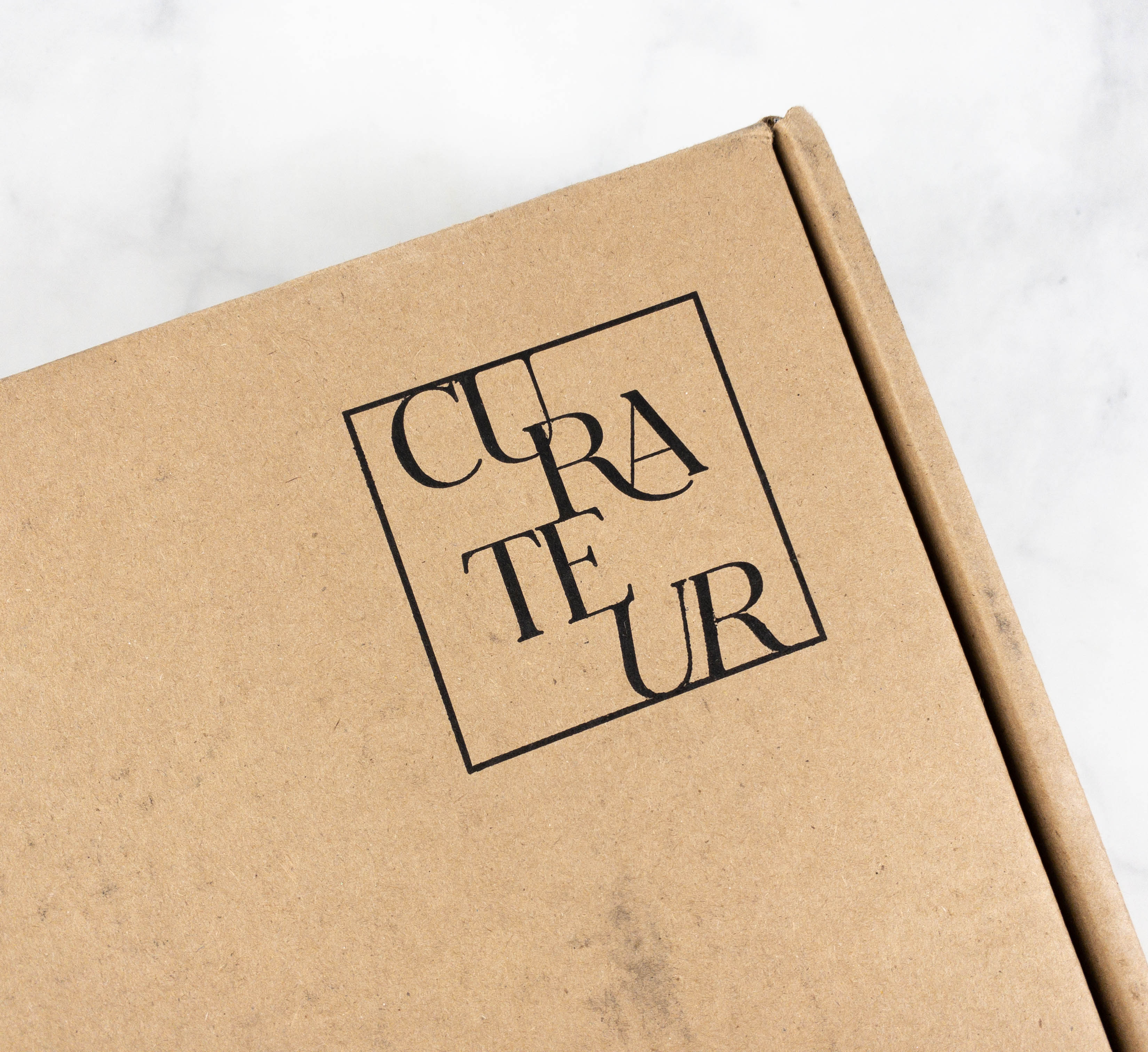 Curateur, formerly known as Rachel Zoe Box of Style, offers a membership that delivers luxurious fashion, beauty, and home items to your door every season. They promise to feature both establish brands and up-and-coming ones, curated by fashion designer Rachel Zoe herself. Choose between Icon, $349.99 for an annual prepaid membership, or Star, a pay-per-season plan for $99.99 per quarter. Members also get year-round access to exclusive benefits like a members-only Shoppe, rewards program, and insider content. Shipping is free in the US. This stylish subscription is a reader favorite, making the list in multiple awards categories this year, including best subscription boxes for women and best fashion and style subscriptions!
This is the review of Weekend Retreat, one of the 2021 Curateur Welcome Boxes. The other Welcome Boxes are Chic Escape and Glow Getter. The CURATEUR Summer 2021 Welcome Boxes are $34.99 each. We have a deal to bring it down to $25 – just visit CURATEUR to pick it up with coupon code WELCOME10!After receiving your welcome box, your next box will be the Fall 2021 Curateur box! This membership will renew as a seasonal membership ($99.99).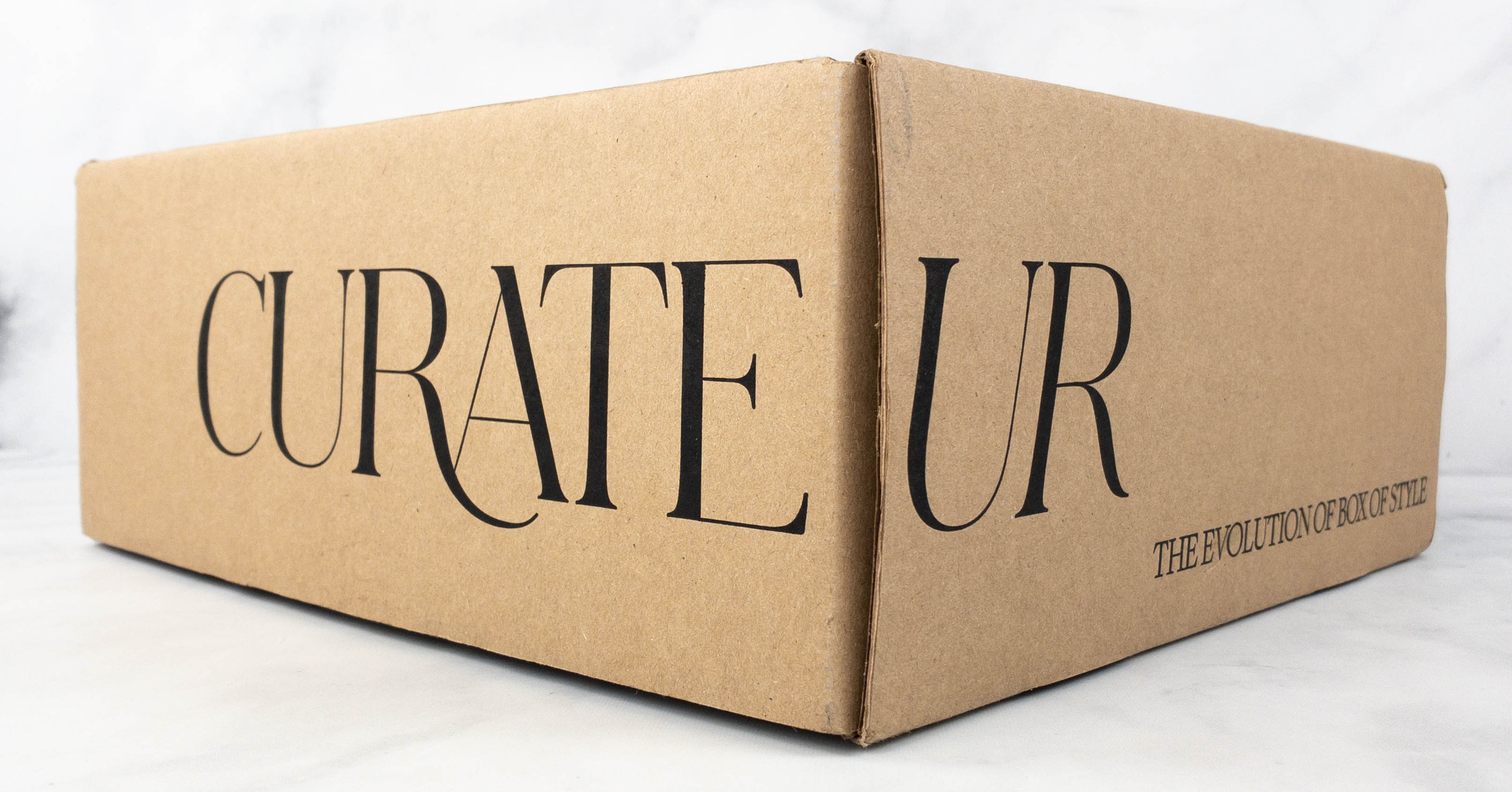 The items arrived in a brown box with Curateur branding.
The packaging is simple but enough to protect everything inside.
The items came wrapped in white paper as well.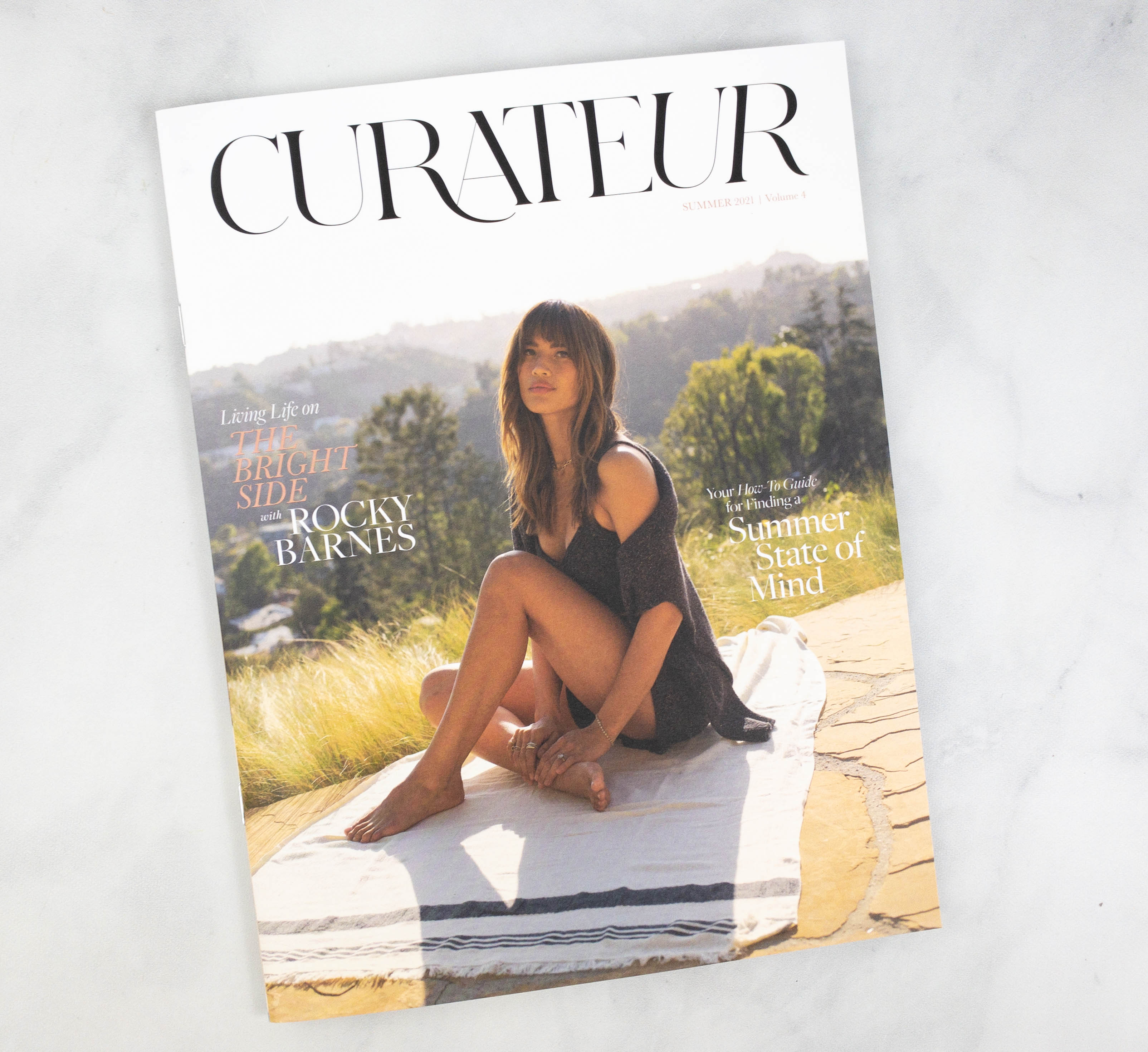 They also included a mini-magazine for Summer 2021. This mag was for the regular summer box, it's not customized for the welcome boxes.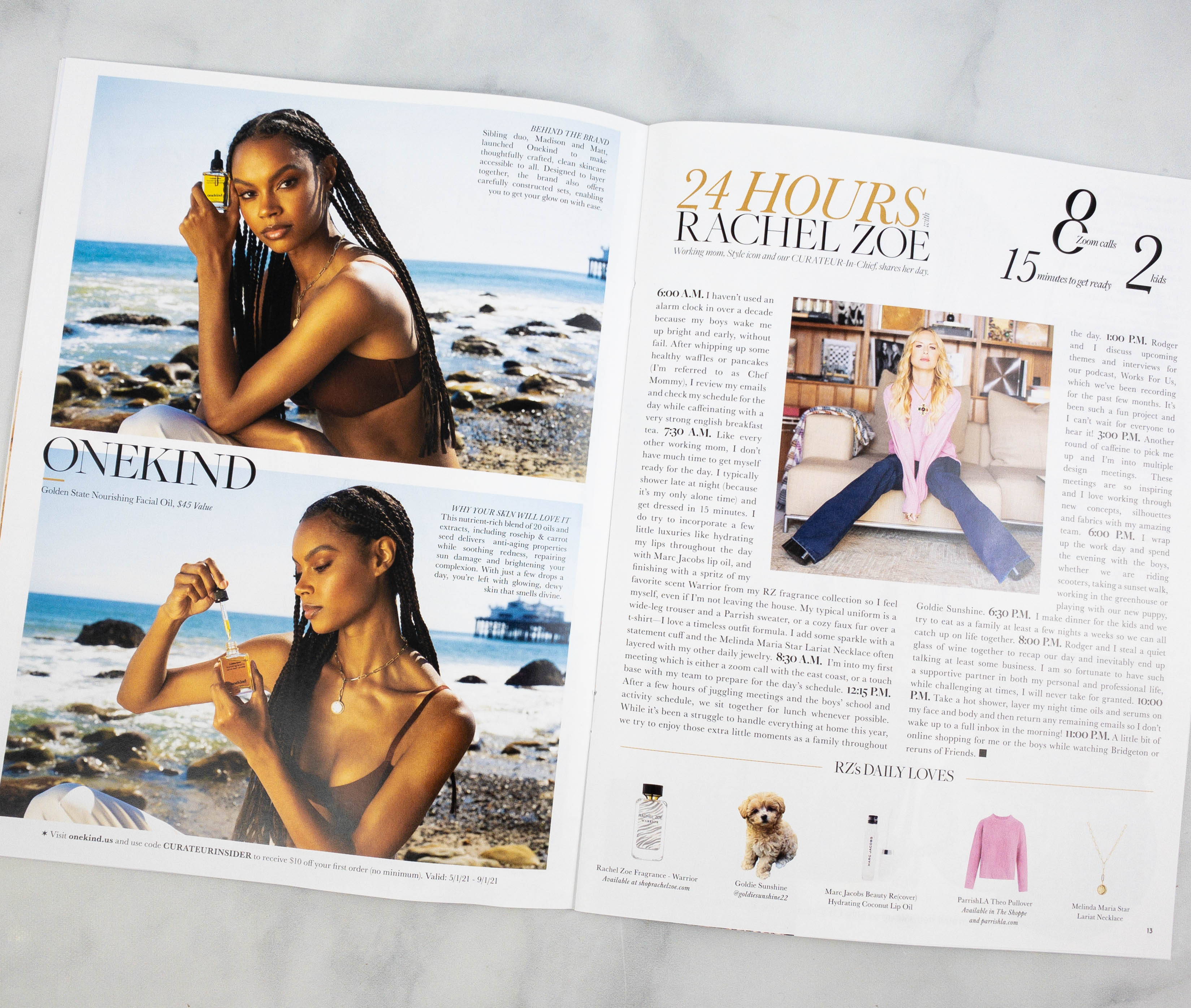 Inside is a message from the Curateur-In-Chief, Rachel Zoe.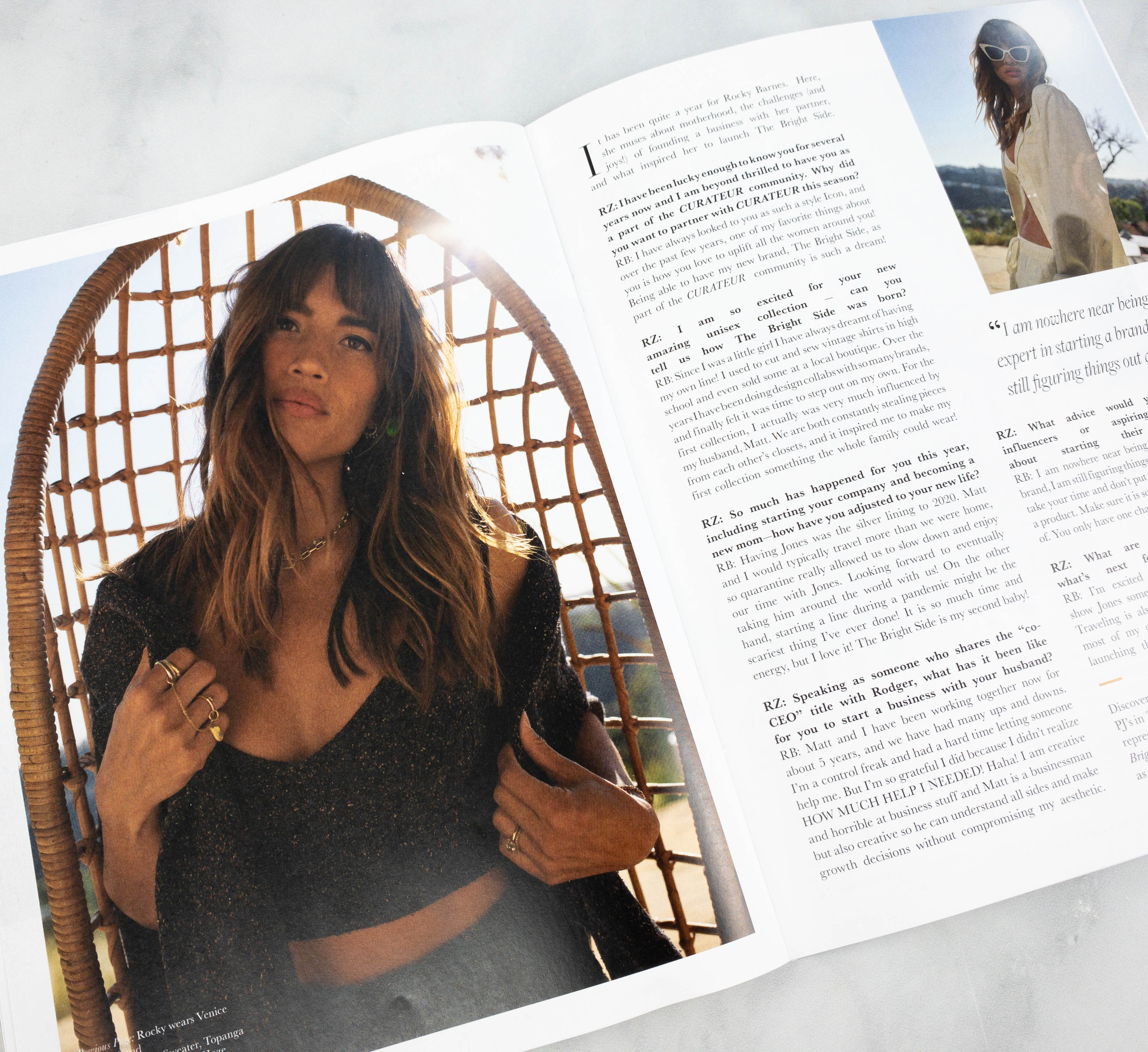 There are lots of good photos and style inspirations on these pages!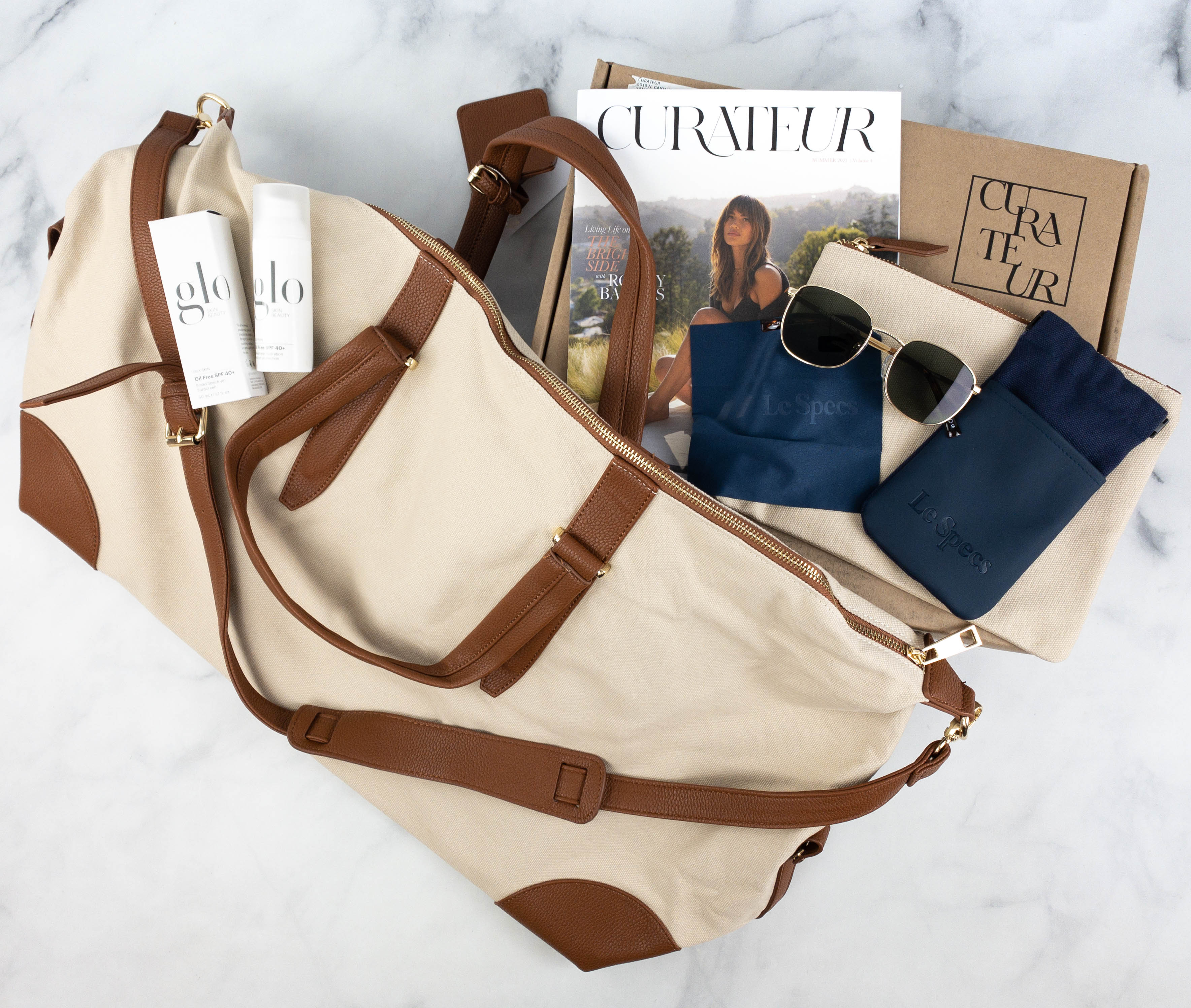 Everything in the Weekend Retreat box!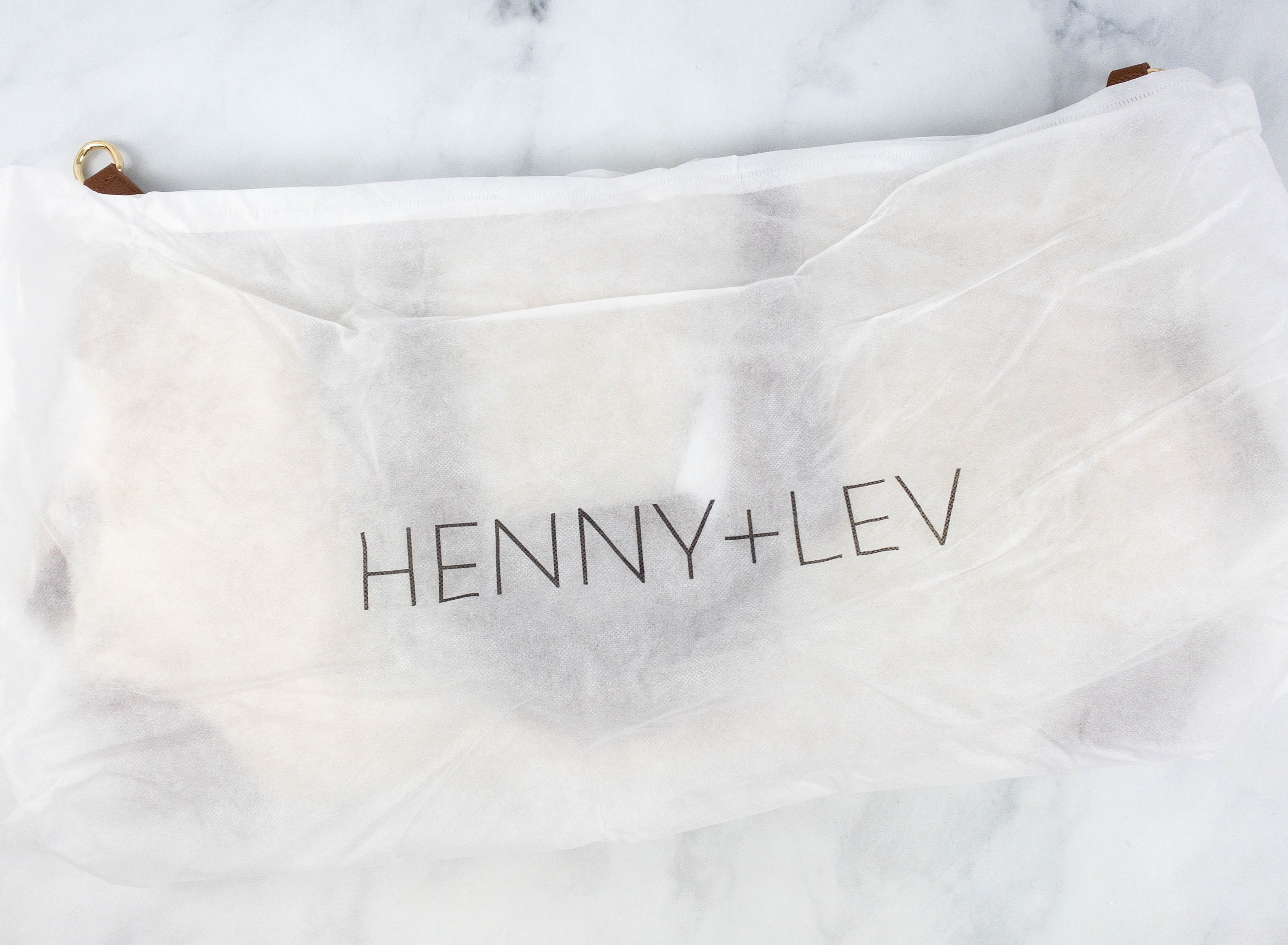 Henny + Lev Weekender ($159) It came with a dust bag so you can keep it in pristine condition even when not in use.
With enough space for weekend trip essentials, this duffle bag is stylish and easy to carry at the same time. It's made with natural canvas and Waterborne PU trimming.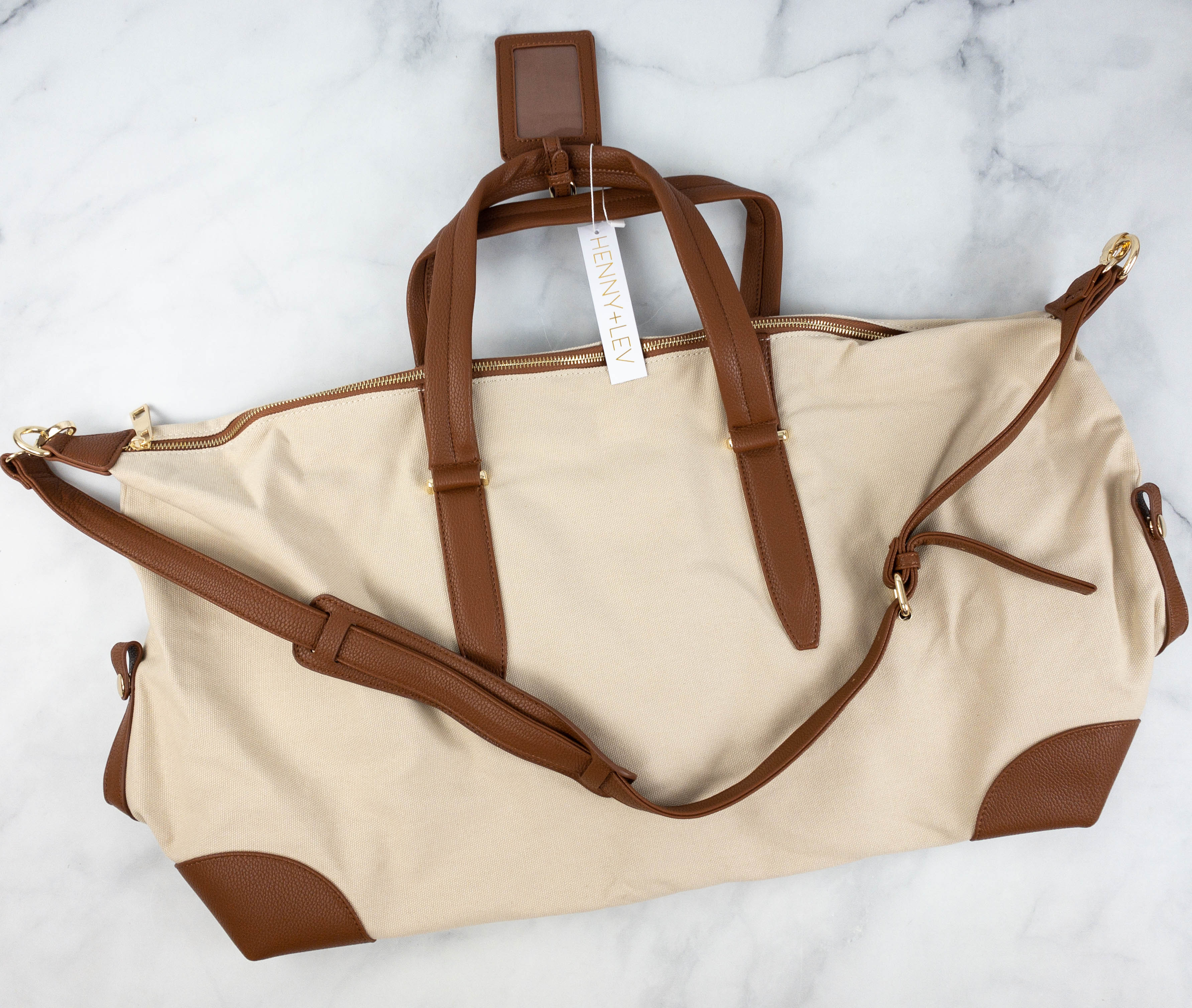 This bag comes with a spacious interior and roomy side pockets for gadgets and other essentials.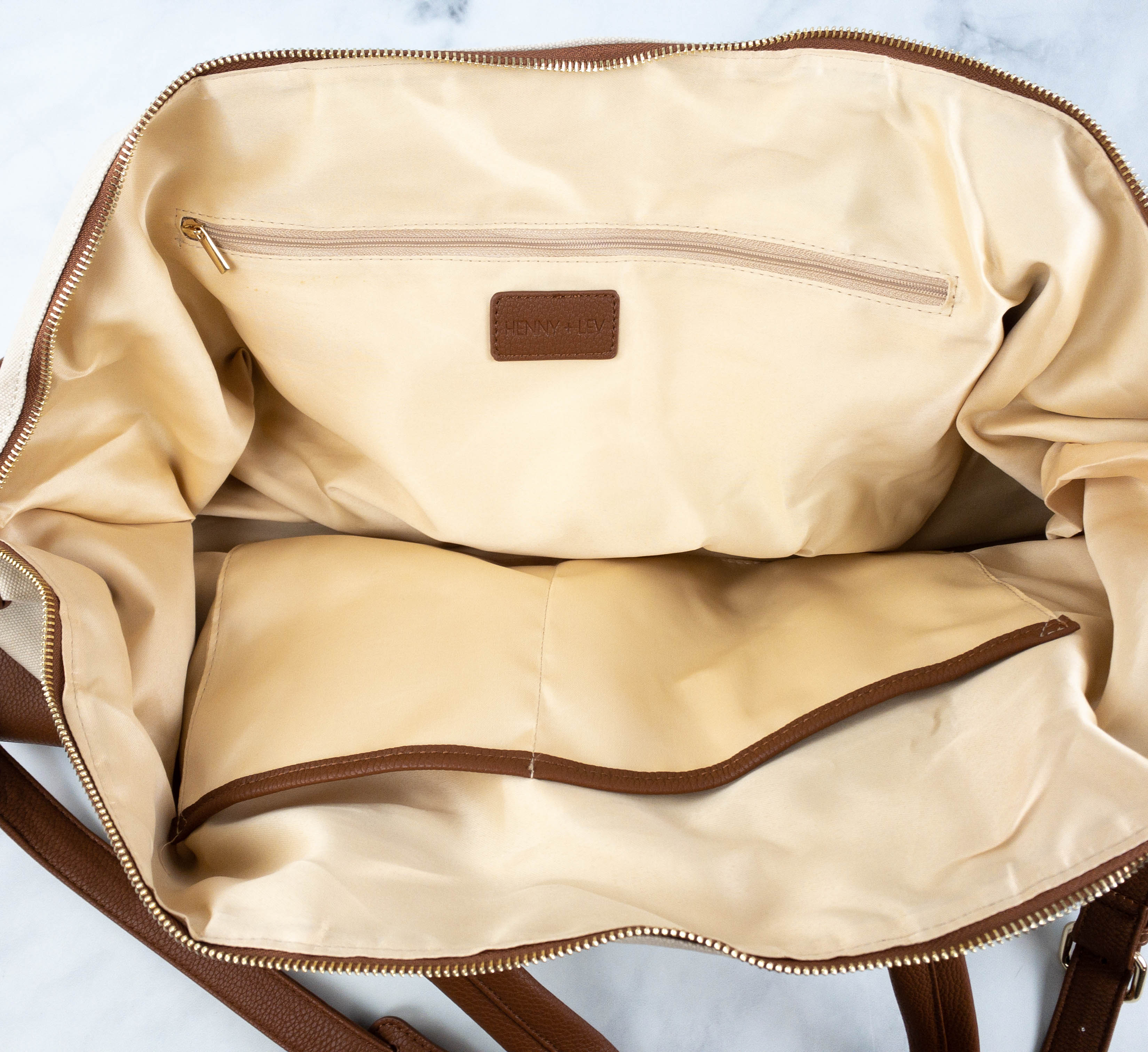 I like the inner side pockets because they help organize my belongings and not turn my bag into some giant black hole!
Another thing I like is the neutral colors, because they match easily with any of my summer outfits. This classic style fits any season as well. It even comes with a long strap for easier carrying.
It also has gold purse feet at the bottom for protection so you can place it on a flat surface without having to worry if you'll ruin the bottom of your bag.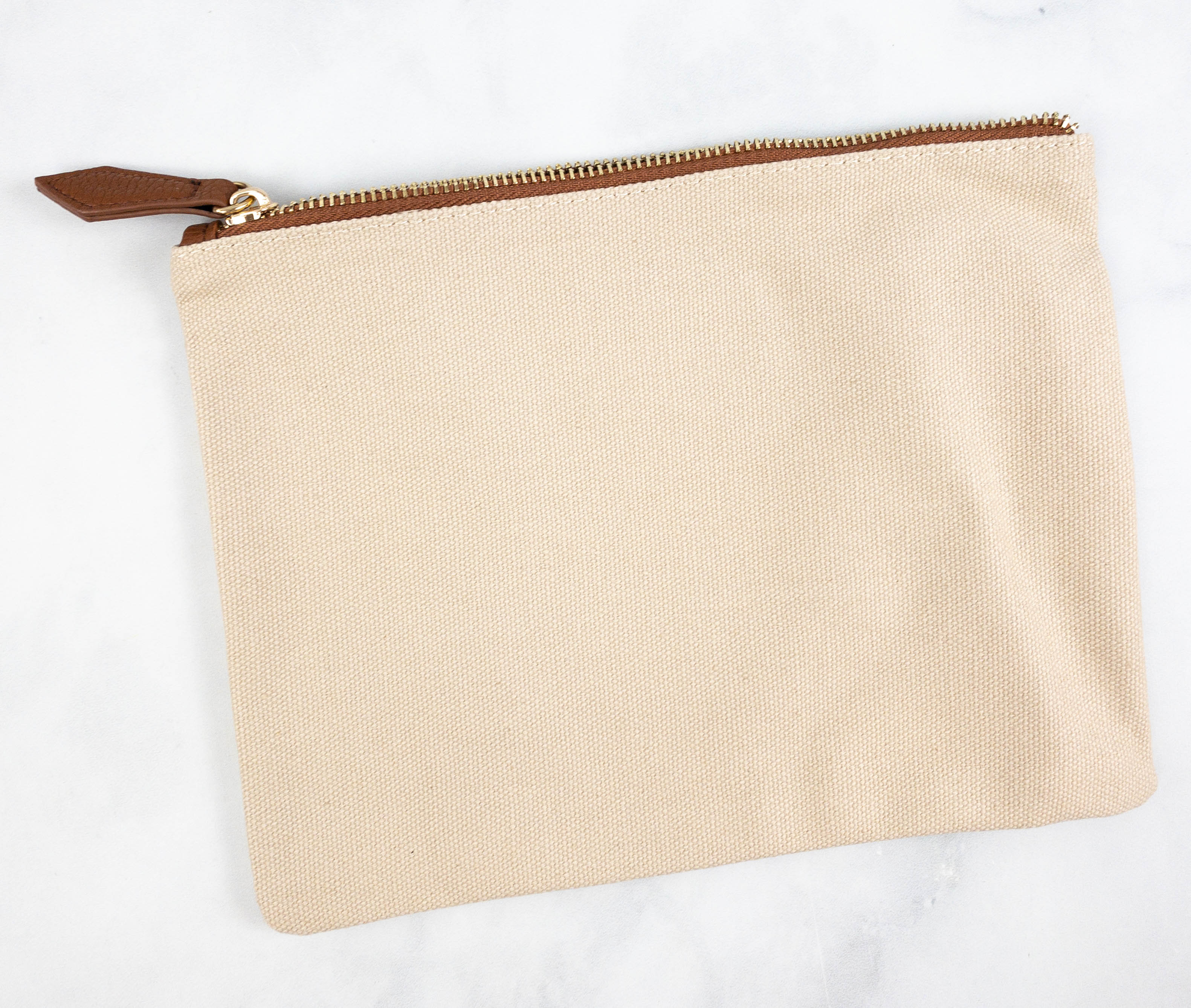 The weekender bag came with a small pouch for small items. It can be used as a makeup pouch as well.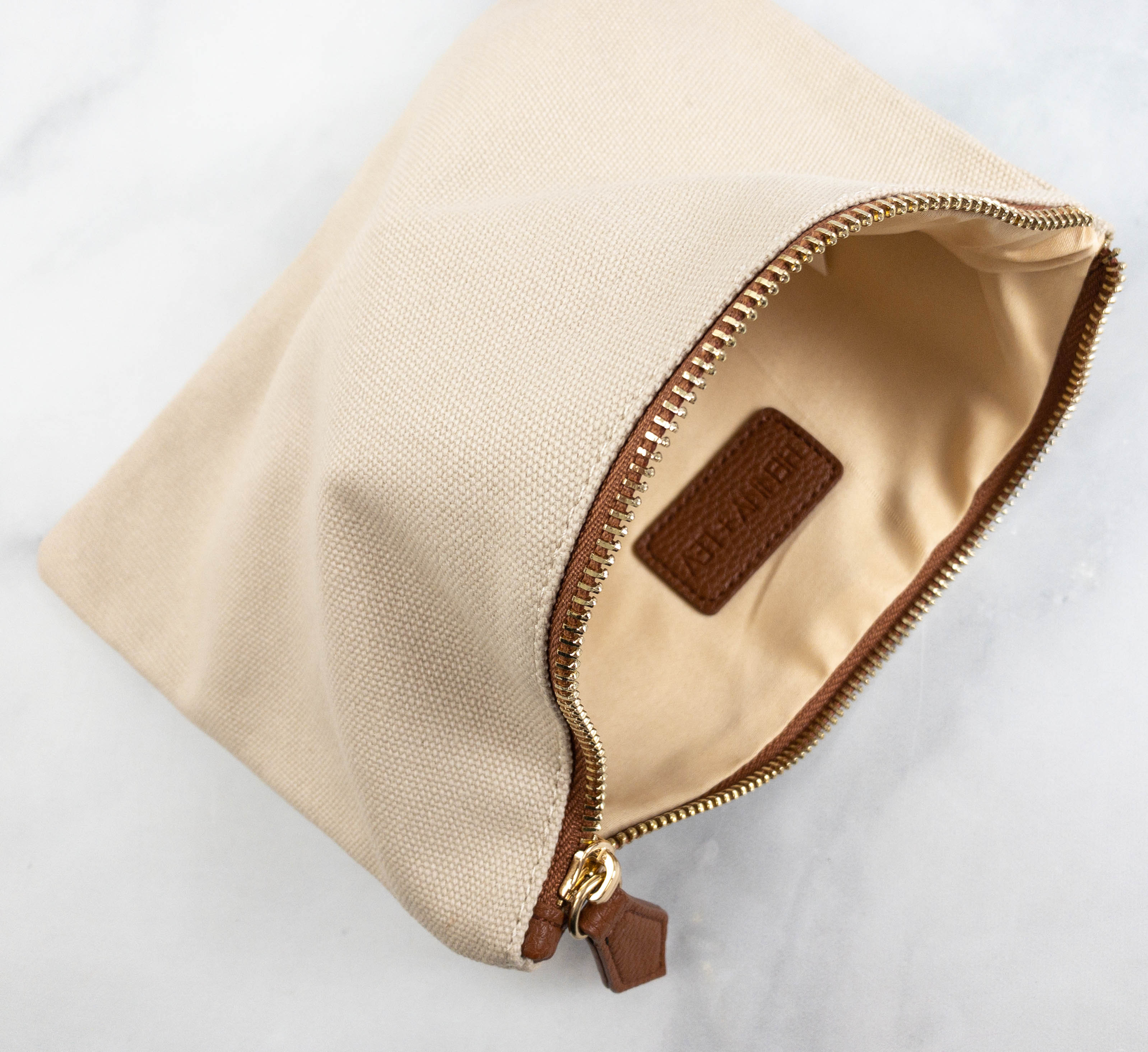 It's in the same color as the duffle bag and it's zippered to protect the items you will put inside.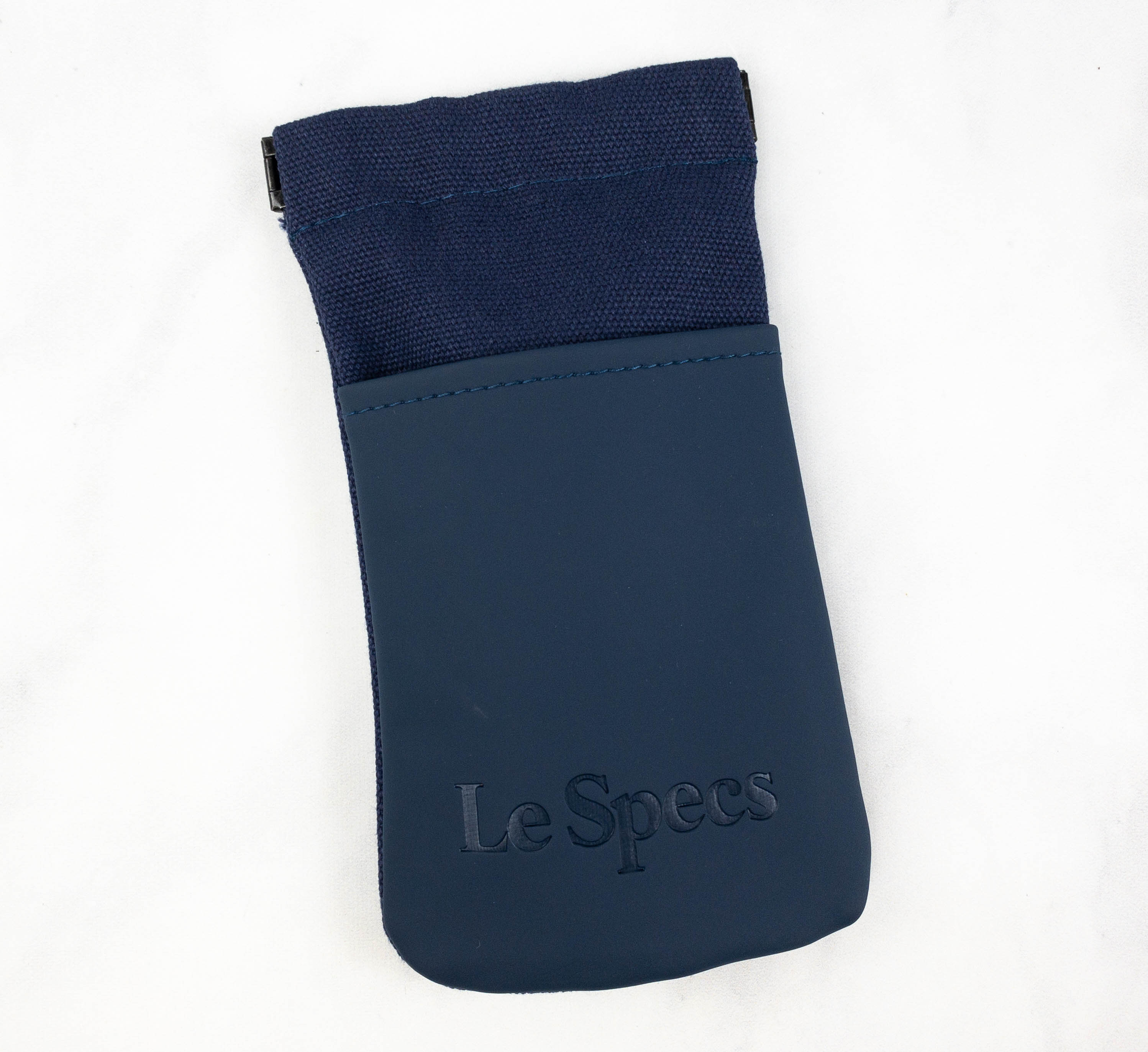 Le Specs Sunglasses ($89) Here's another must-have, a pair of sunglasses! It came in a dark blue color pouch for safekeeping.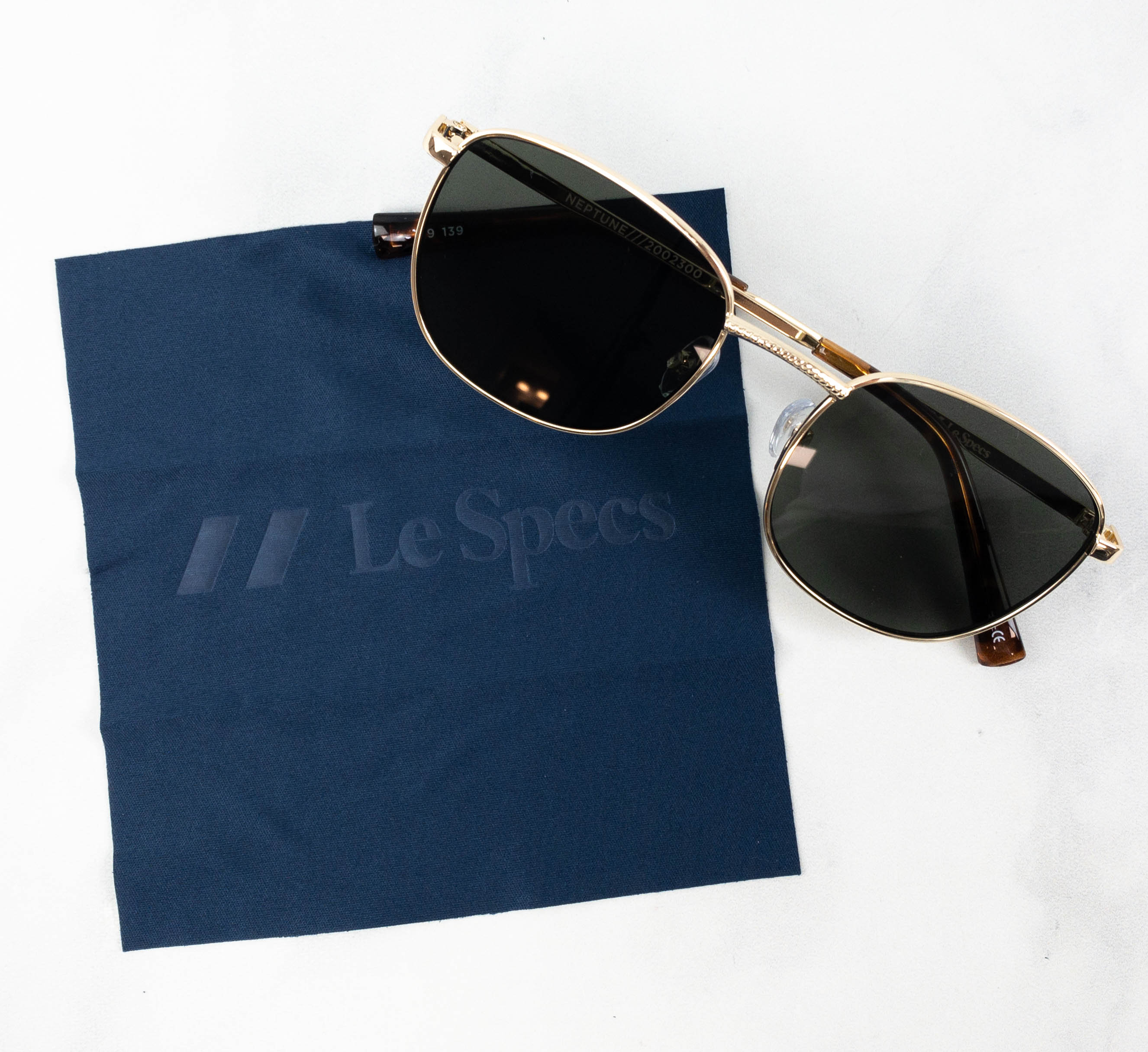 It also came with a blue cloth wipe that you can use to clean the lens.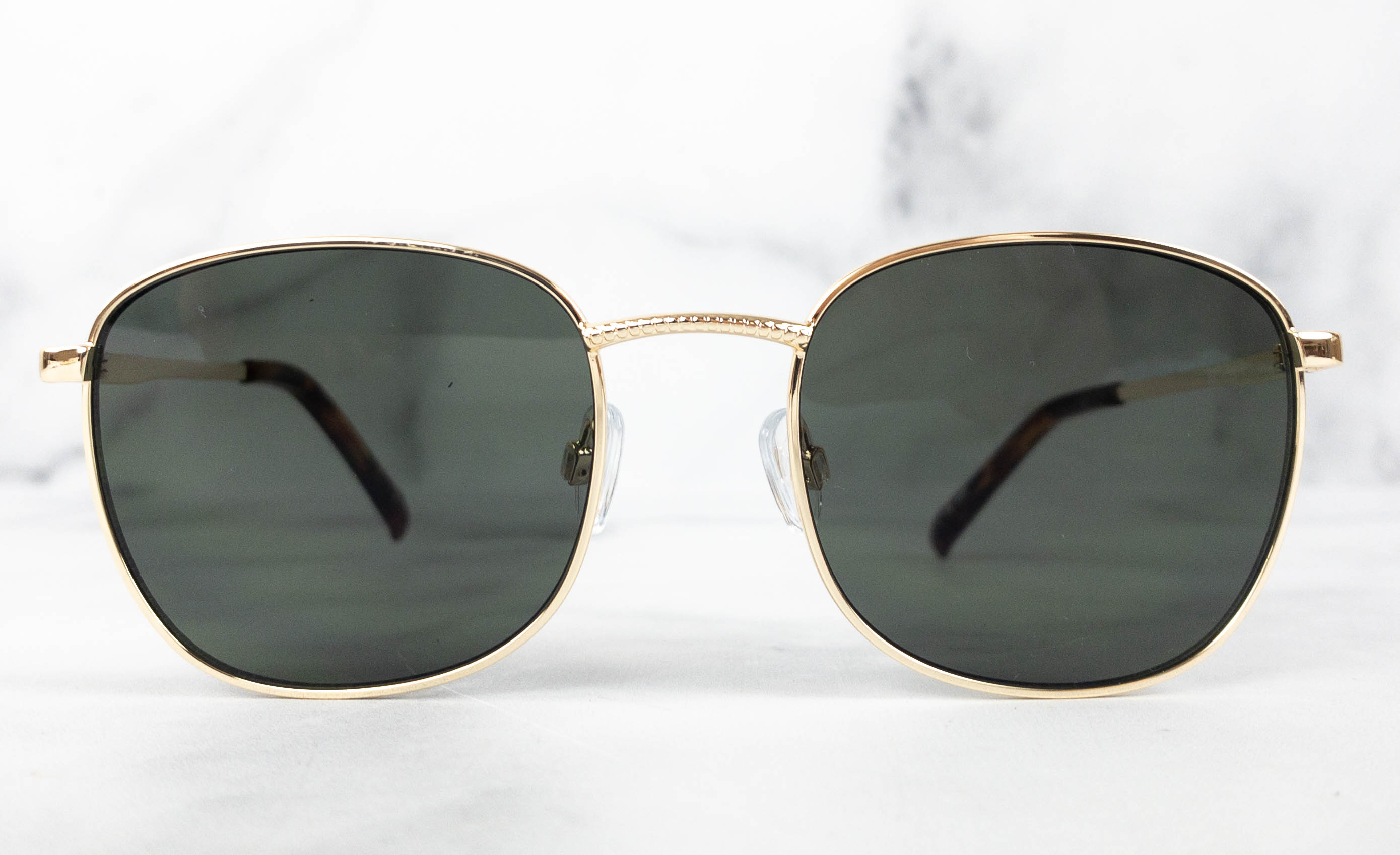 I like the gold colored rim of these specs, they exude elegance! The size of the sunglasses are also just right, not too big but not too small either.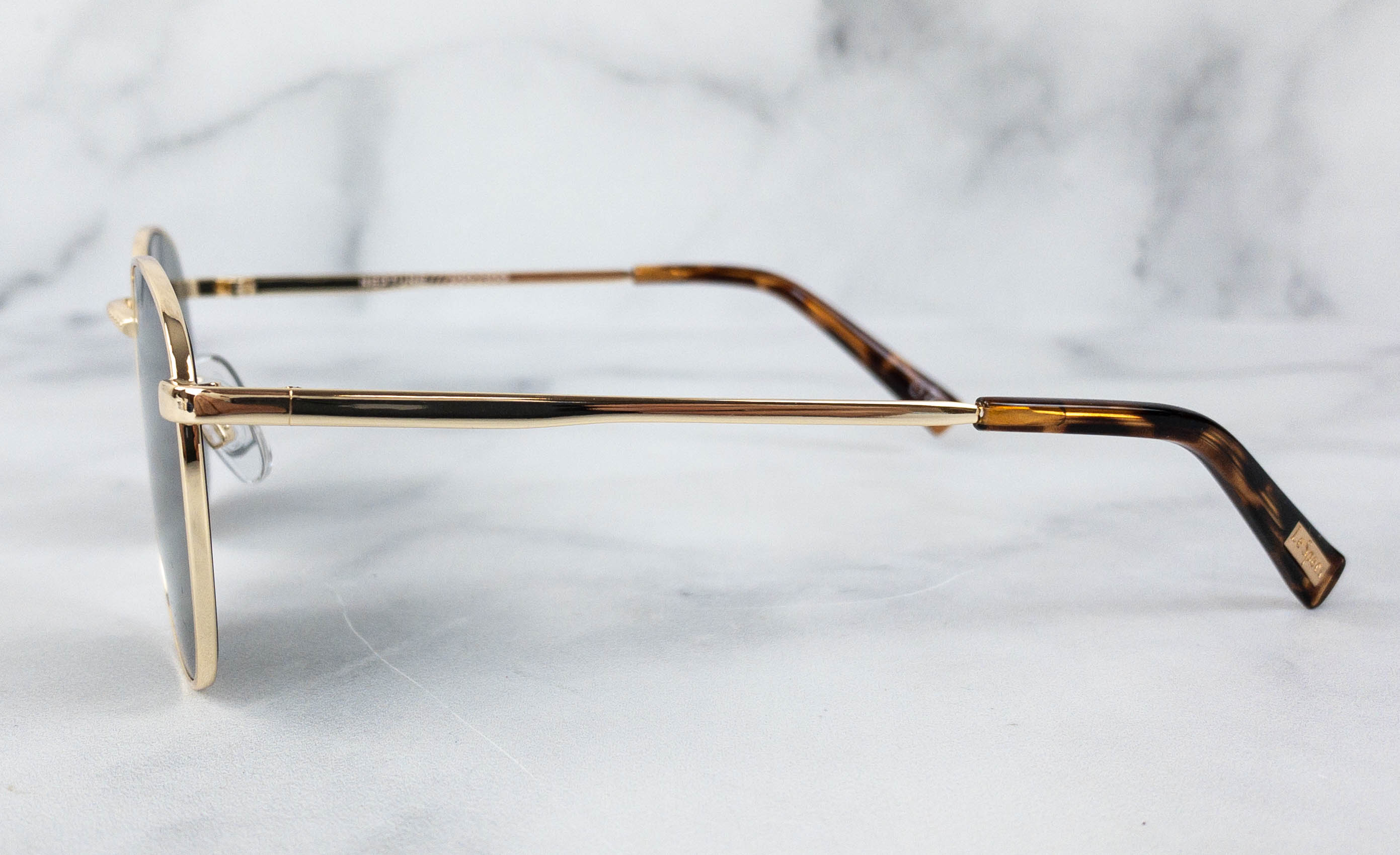 The frame's arms are gold colored too, with an animal print style at the end that gives it a vintage vibe.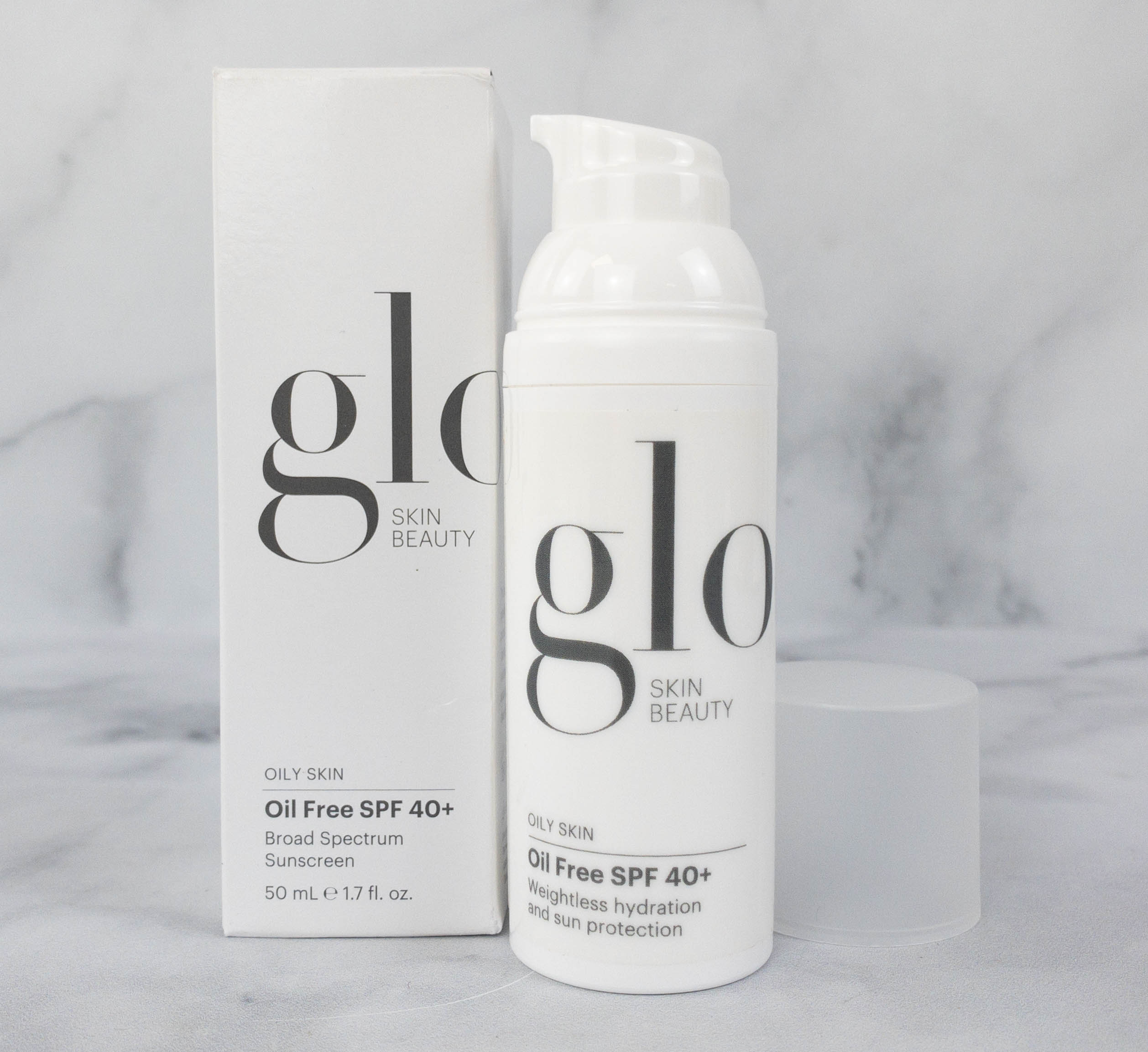 Glo Skin Oil Free SPF 40+ Broad Spectrum Sunscreen ($14.99) To help keep my skin healthy this summer, here's an SPF 40+ sunscreen made with hyaluronic acid! It doesn't just provide protection from sun damage, it's also highly moisturizing. I love that it makes my skin feel soft and supple after application. The oil-free formula is lightweight, so it's really comfortable to wear. No sticky or tacky feeling either, even when under the sun.
This Weekend Retreat Welcome Box from Curateur includes 3 summer must-haves: a weekender bag, sunglasses, and a moisturizing sunscreen. My favorite among them is the bag! I love the color, plus it has enough space for some clothes and other essentials that I will need for a chill weekend vacation. I will be able to use it not just in summer but during any other season as well. The sunglasses are so stylish and the sunscreen has a great formula so I really couldn't ask for more. All in all, I'm happy with this Welcome Box! Everything is luxurious and it makes me excited to go on a quick trip!
What do you think of this box?