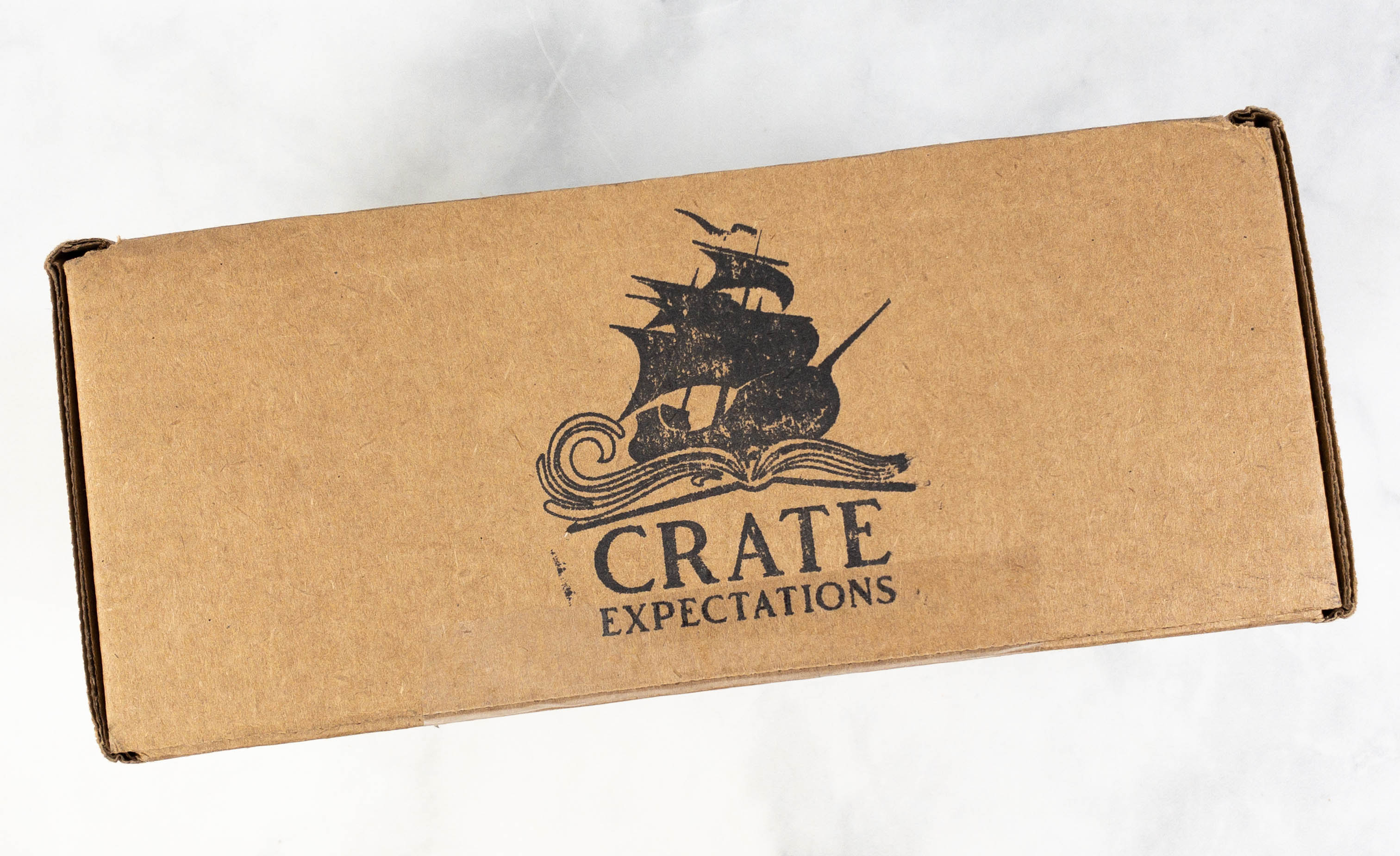 Crate Expectations is a monthly kids' book subscription box that sends a quality book paired with one-of-a-kind Adventure Guide and toys or games. Plans start at $32.99 each month, plus shipping and tax, and they also offer 3-month and 6-month subscriptions. Each box contains their book club pick of the month, 2-4 specially curated toys or games, a book-related STEM activity and supplies, an exclusive author interview, a book-inspired recipe and menu ideas, book club discussion questions, and recommendations for further reading. The box is suited for 8-12 year old kids and a favorite subscription box for tweens and pre-teens!
The Crate Expectations middle grade readers box made our 2021 readers' choice list of best subscription boxes for kids!
DEAL: Get 10% off your first purchase! Use coupon code HELLO10.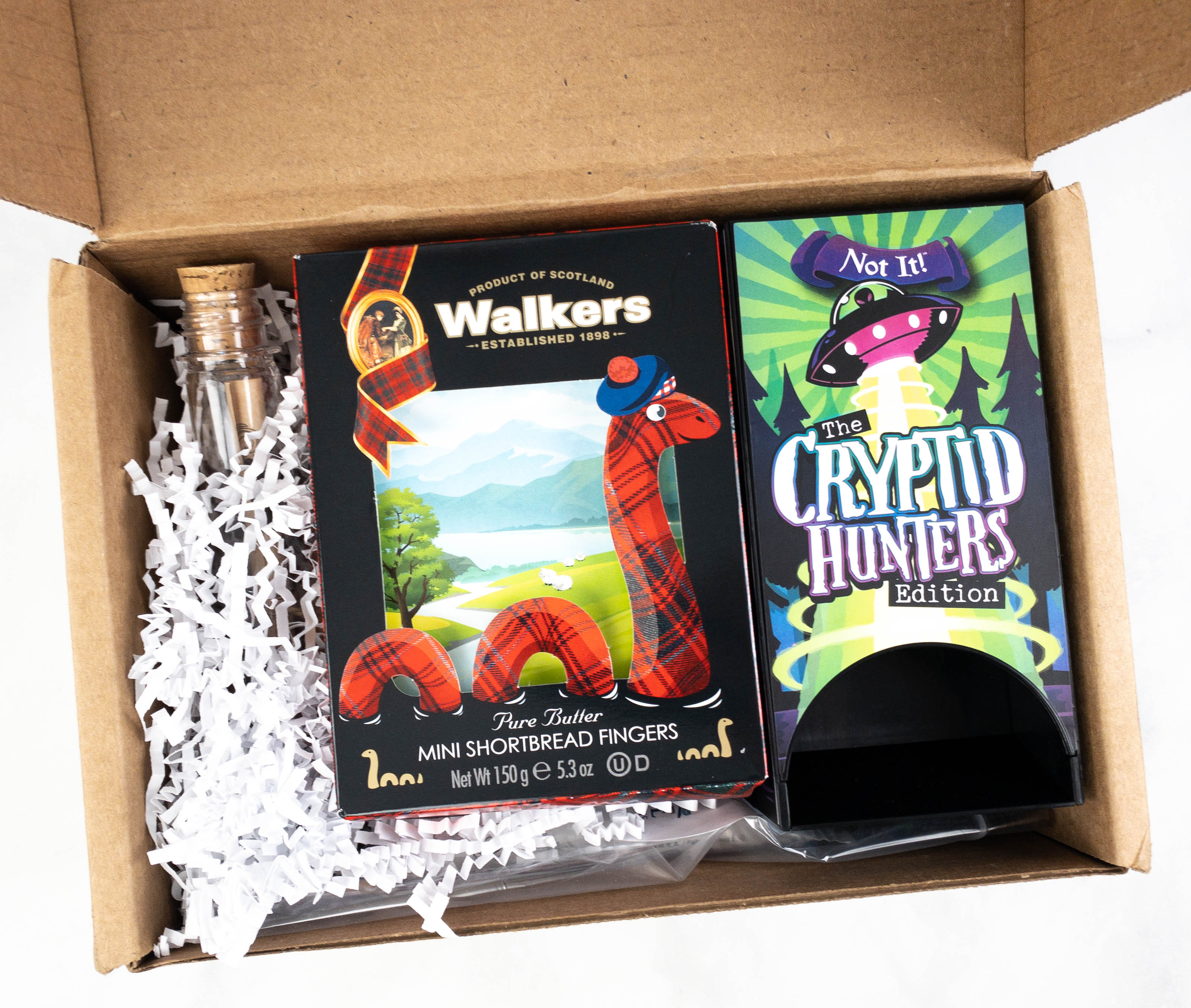 They were protected by white paper squiggles.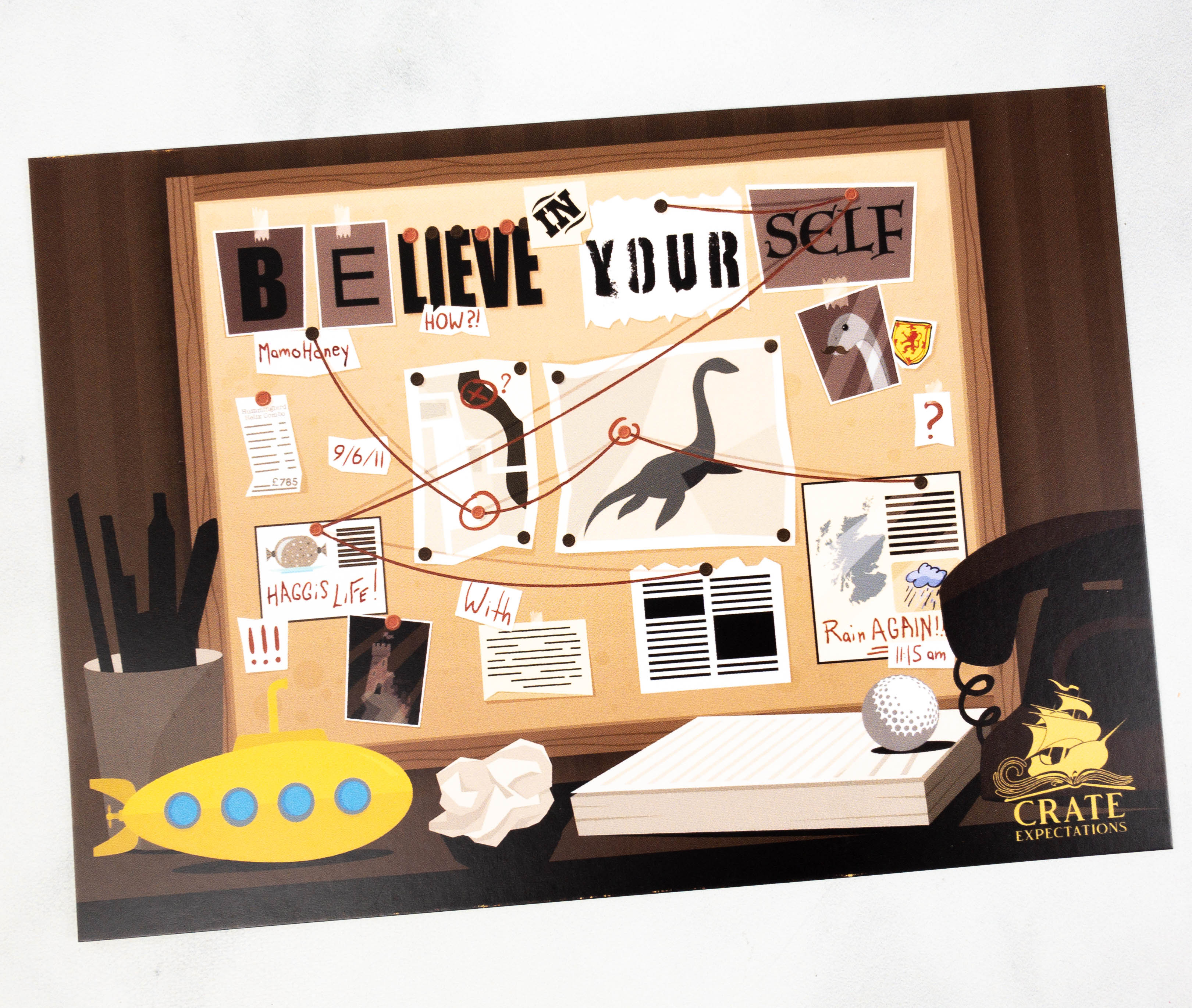 The theme for May 2021 is Believe In Yourself!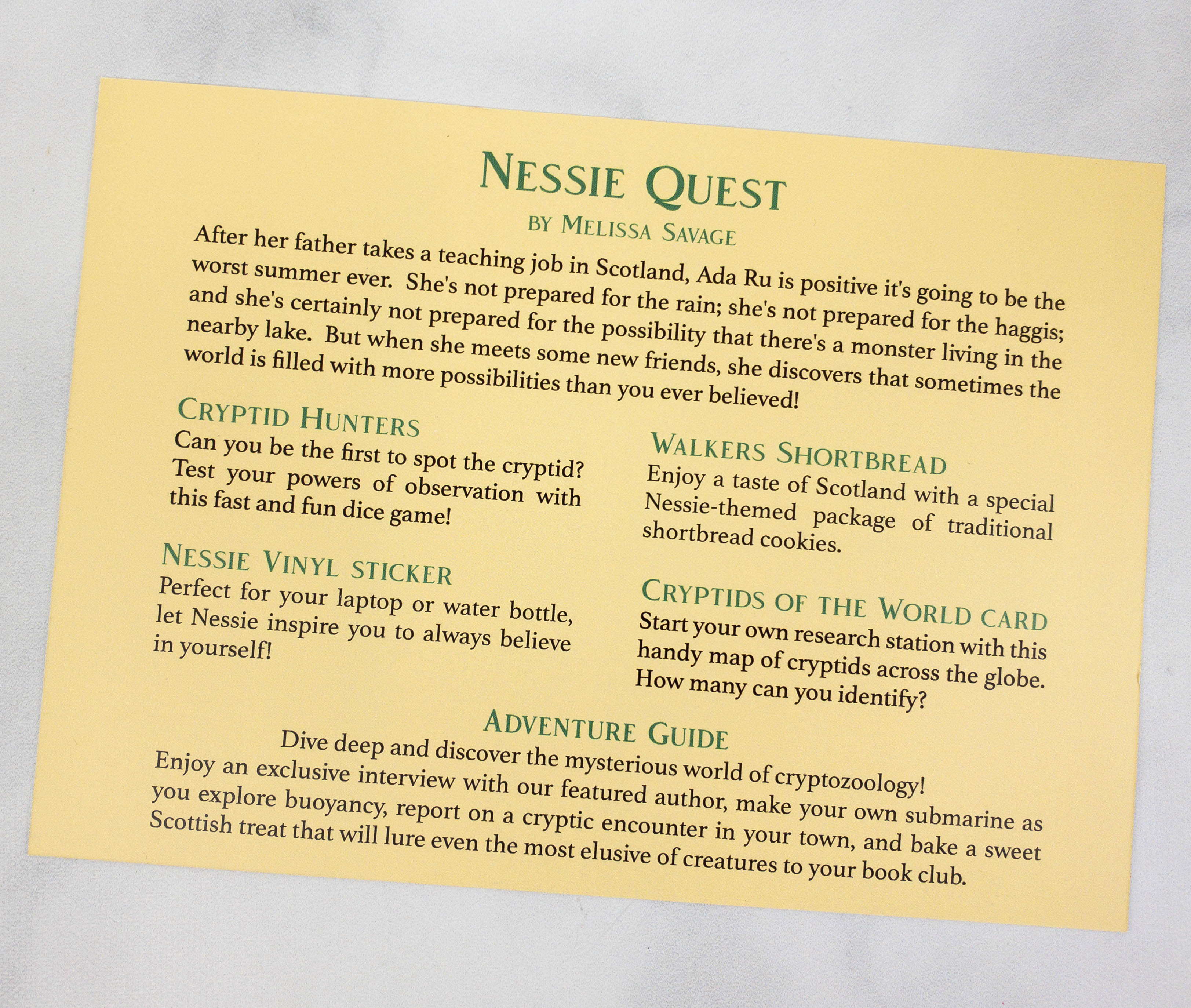 The flip side of the info card lists all the contents of the box.
Everything in the box!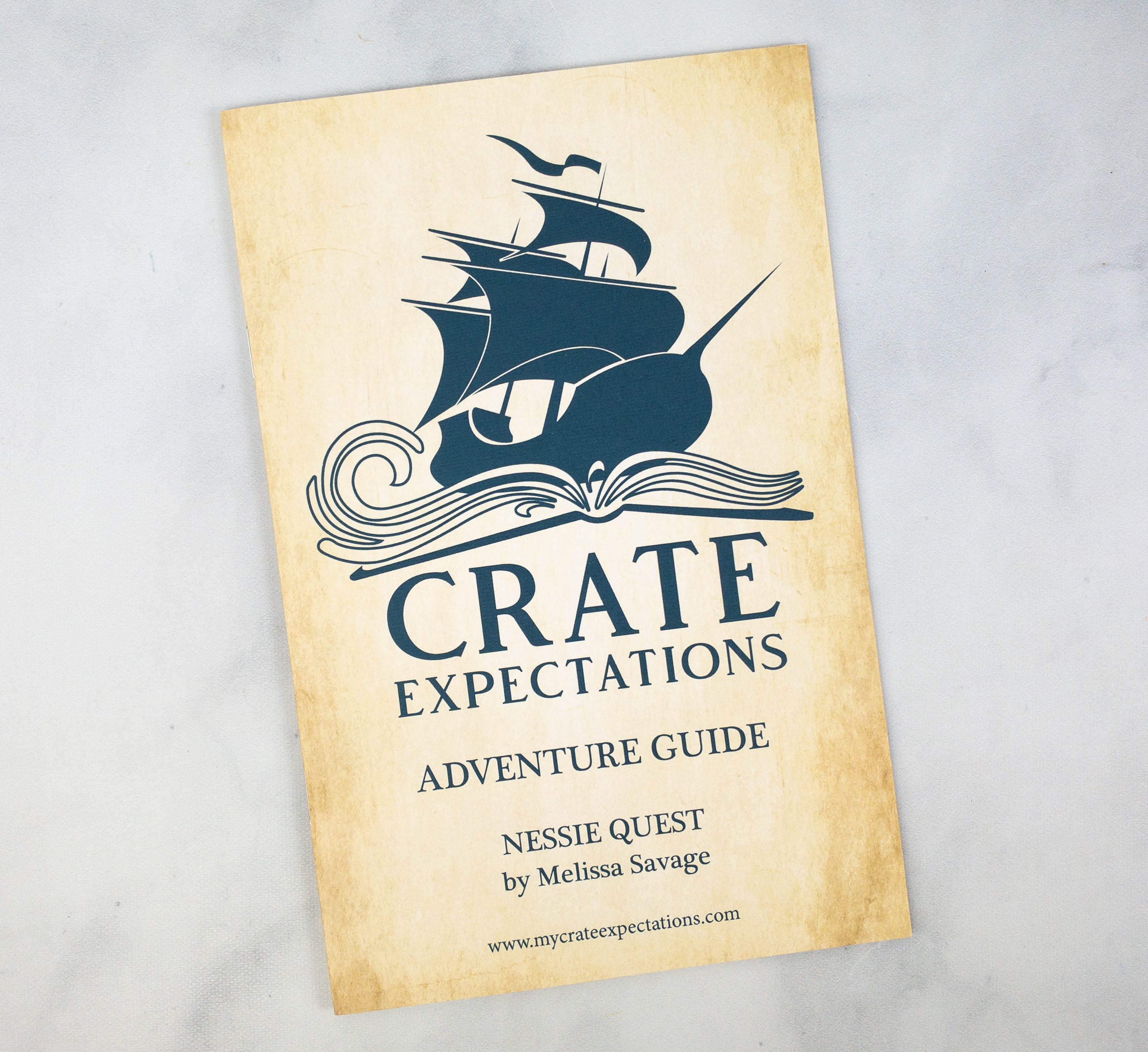 The box also includes an adventure guide.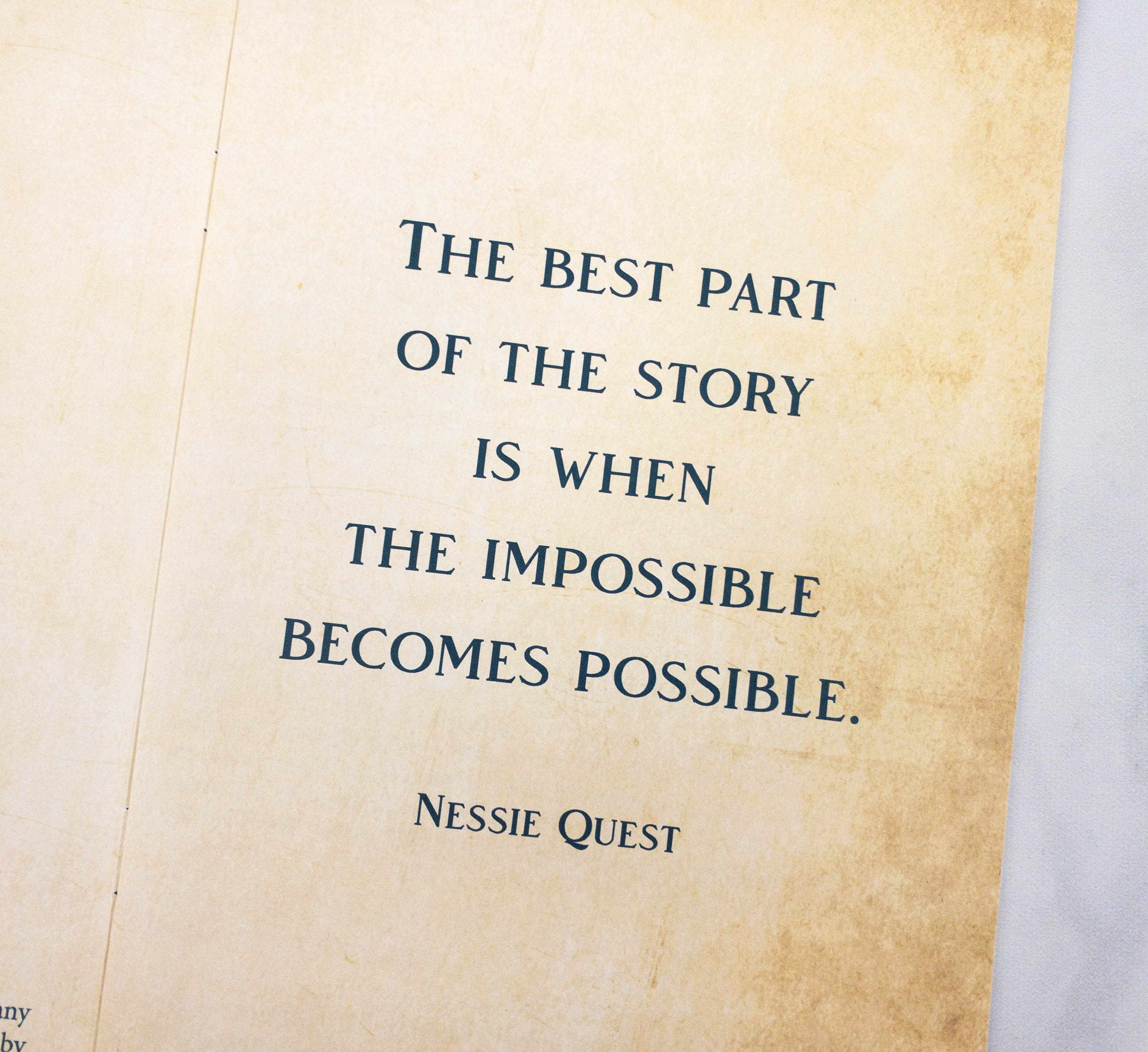 The best part of the story is when the impossible becomes possible.

Nessie Quest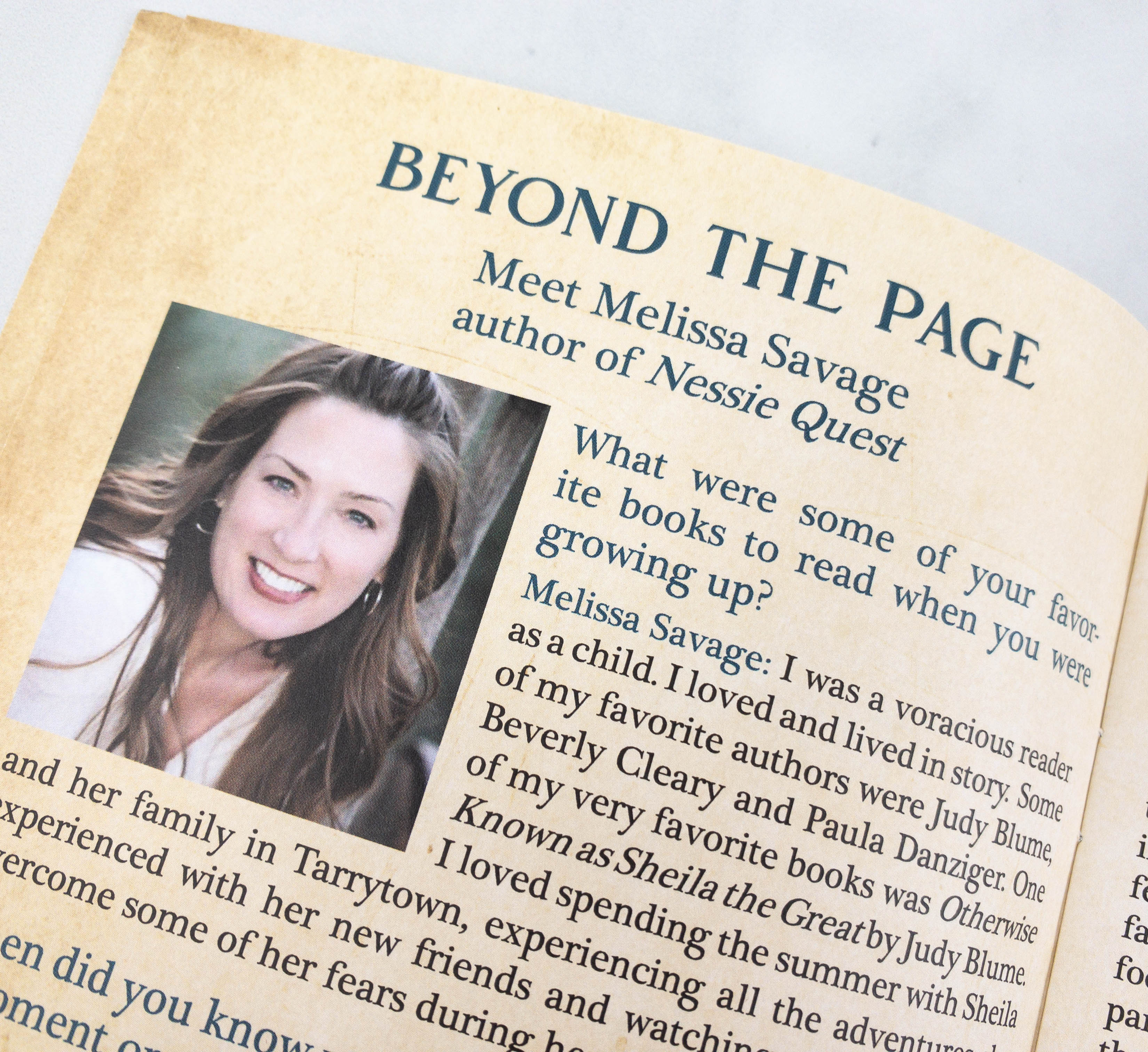 There's an interview included in the guide. This month, it features Melissa Savage, the author of Nessie Quest.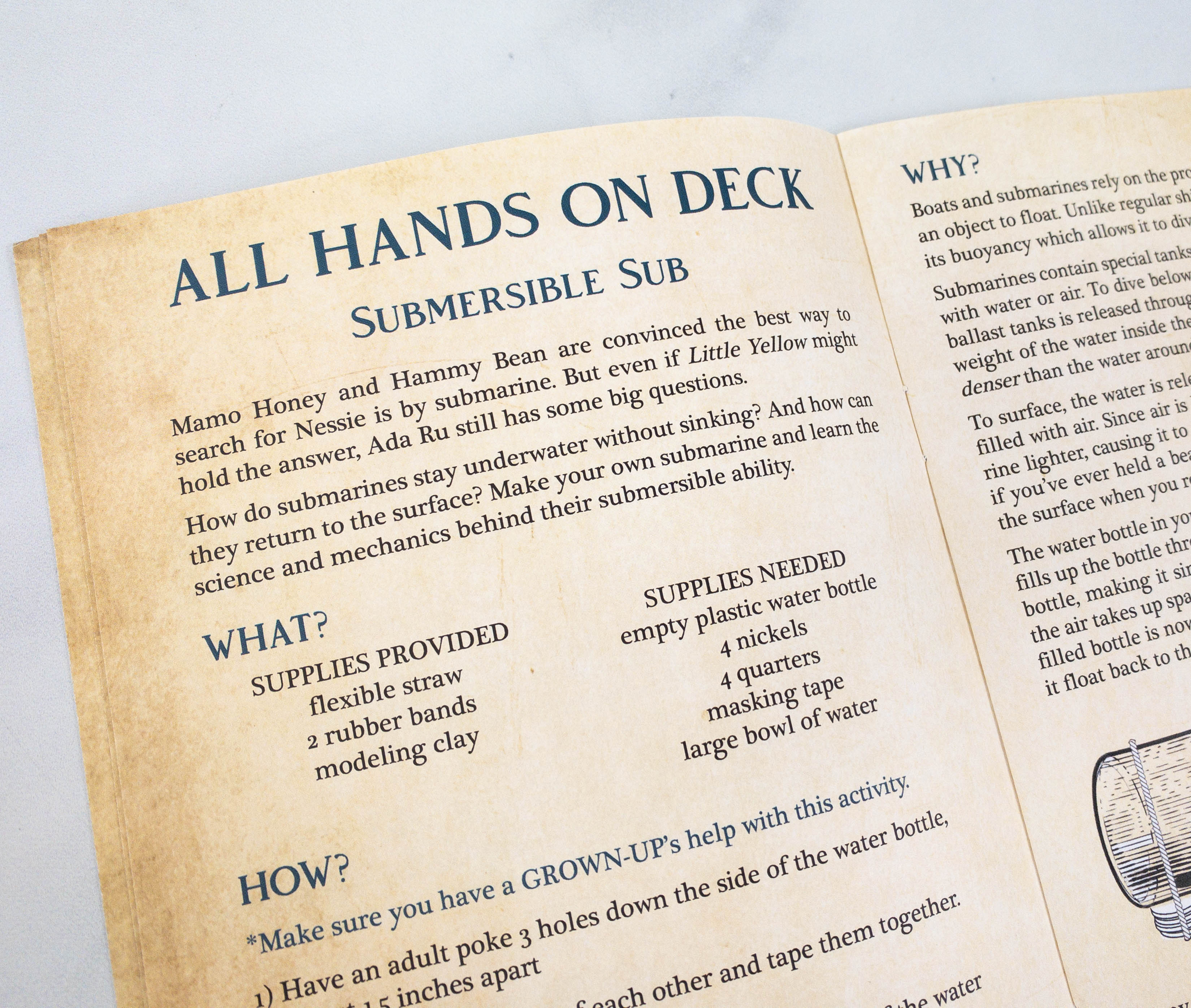 Next up is a suggested activity for kids! It's called Submersible Sub, and it teaches kids how submarines stay underwater without sinking.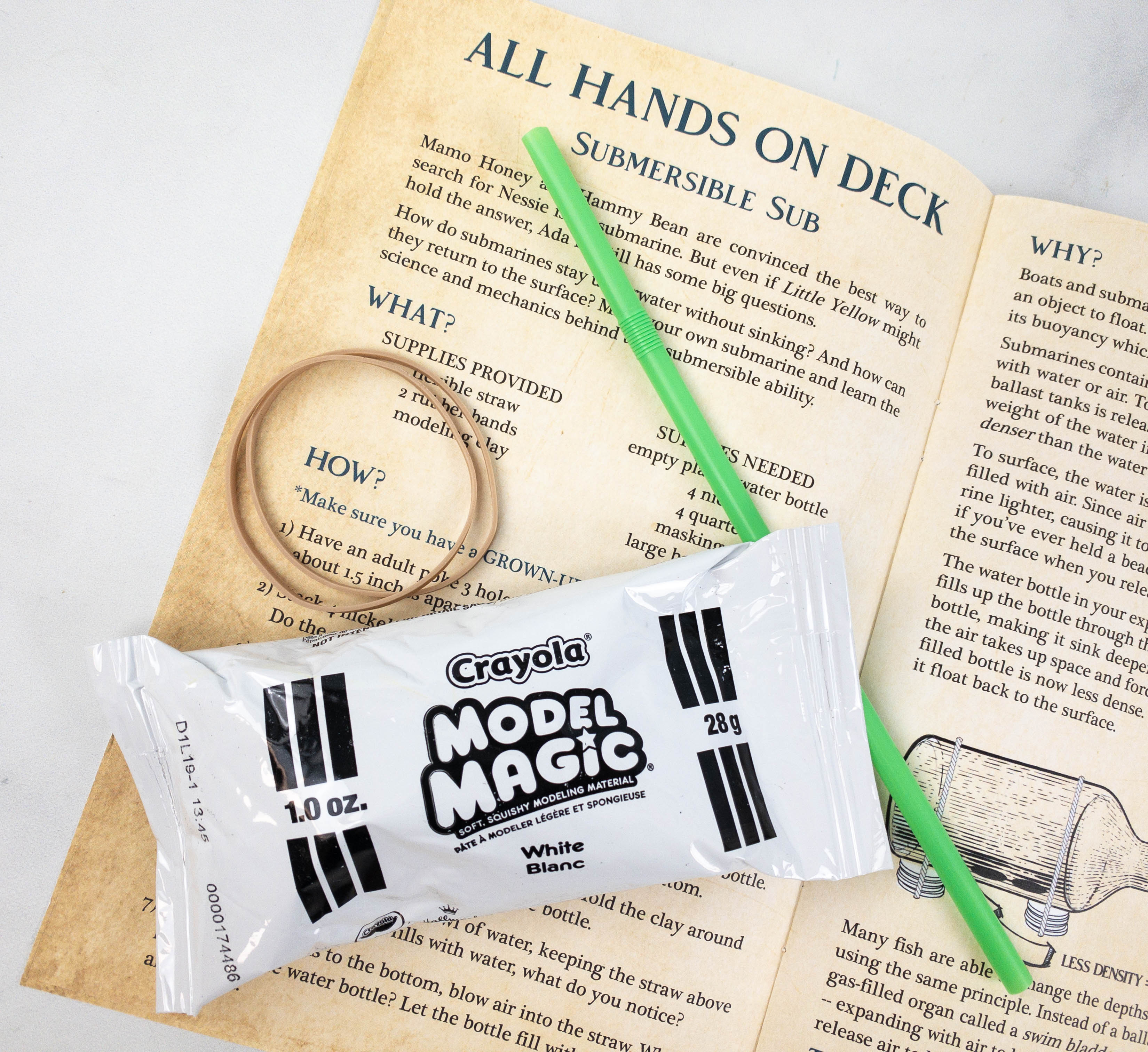 Here are the supplies provided by the box!
This part of the booklet is called the Bookaneer Log and it is where the kids can write about their crew and put some pictures!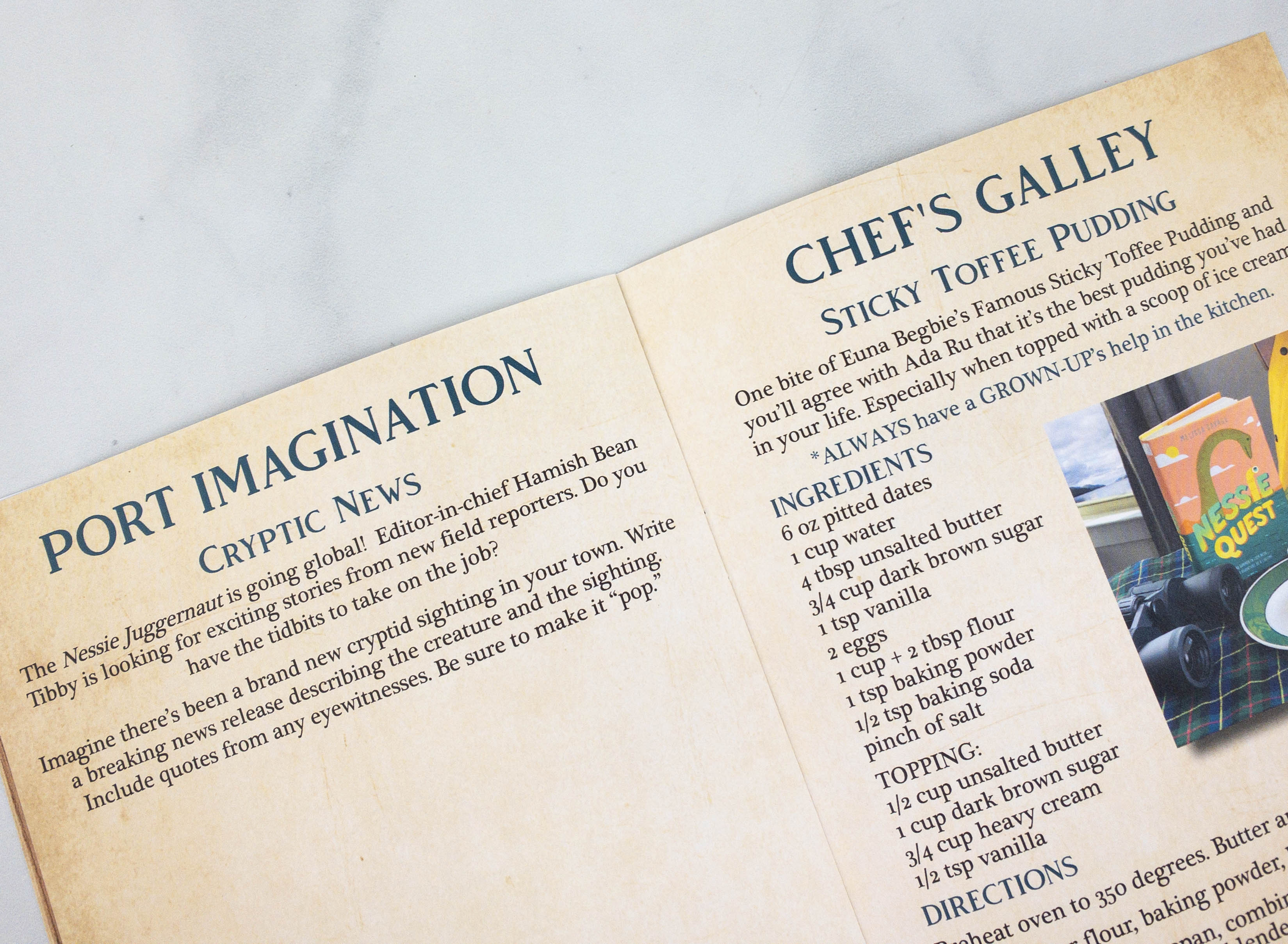 They also included a recipe for Sticky Toffee Pudding.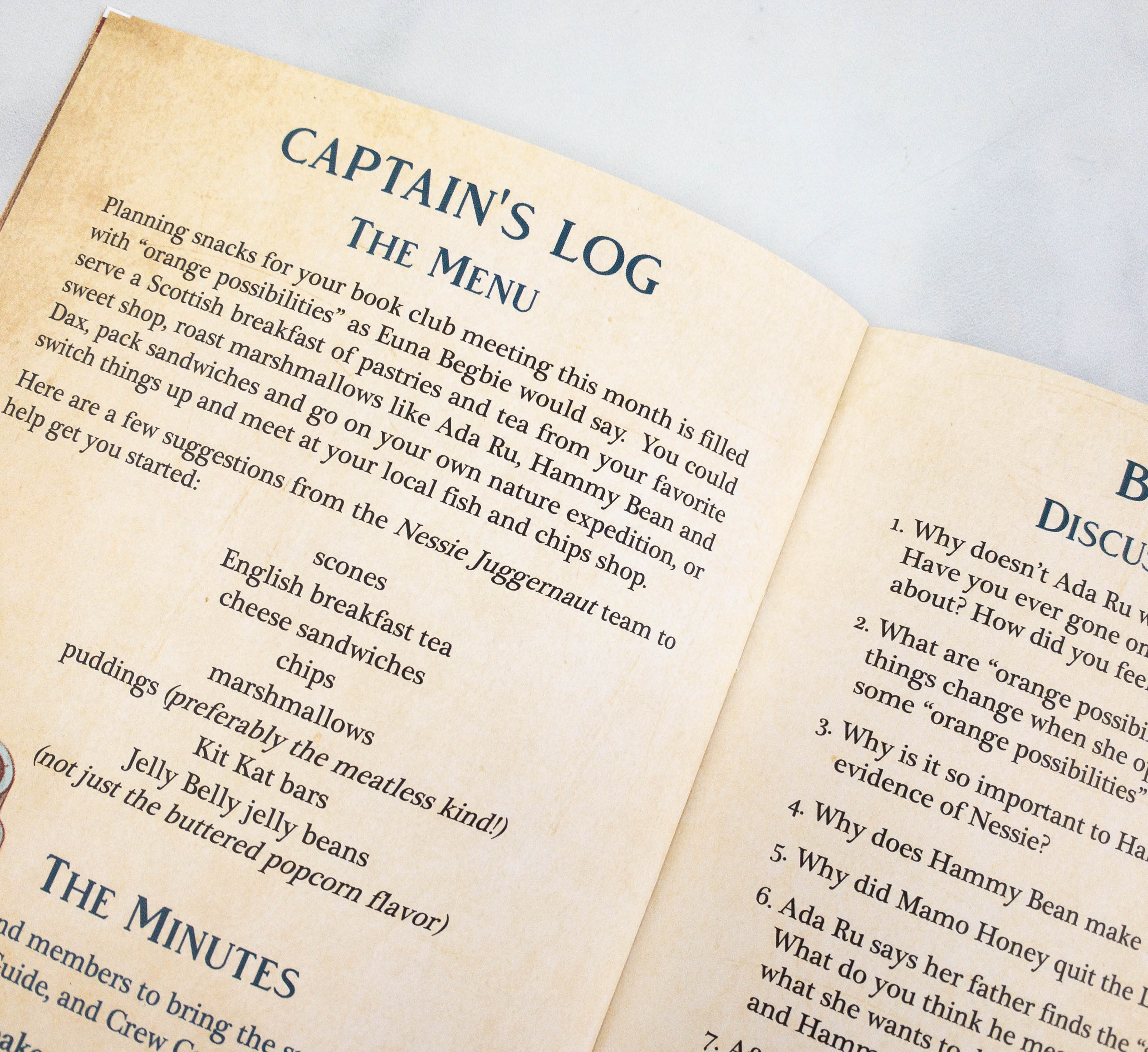 Next is the Captain's Log, where they suggest food and activities for your book club meeting.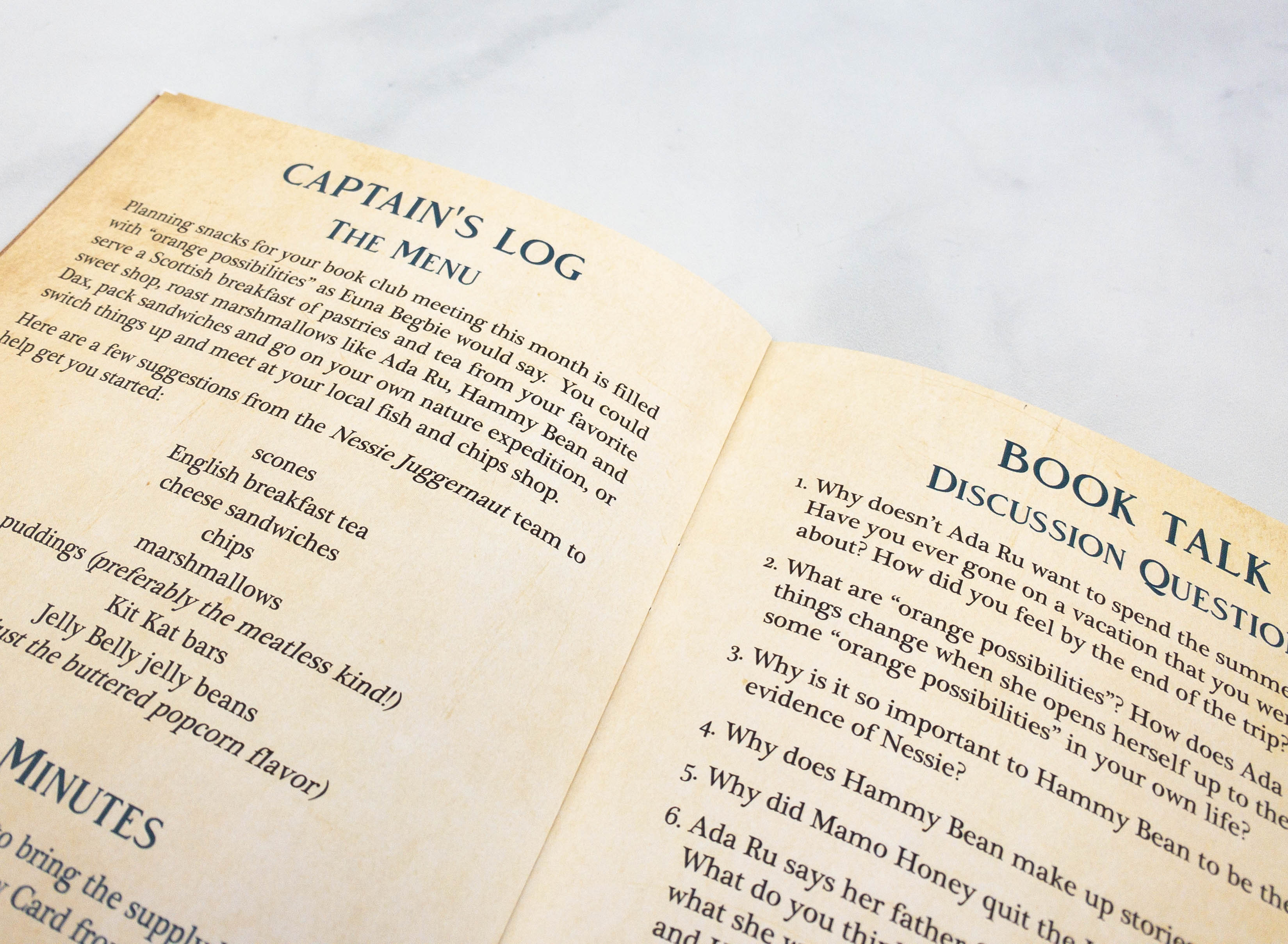 It also listes some book talk discussion questions.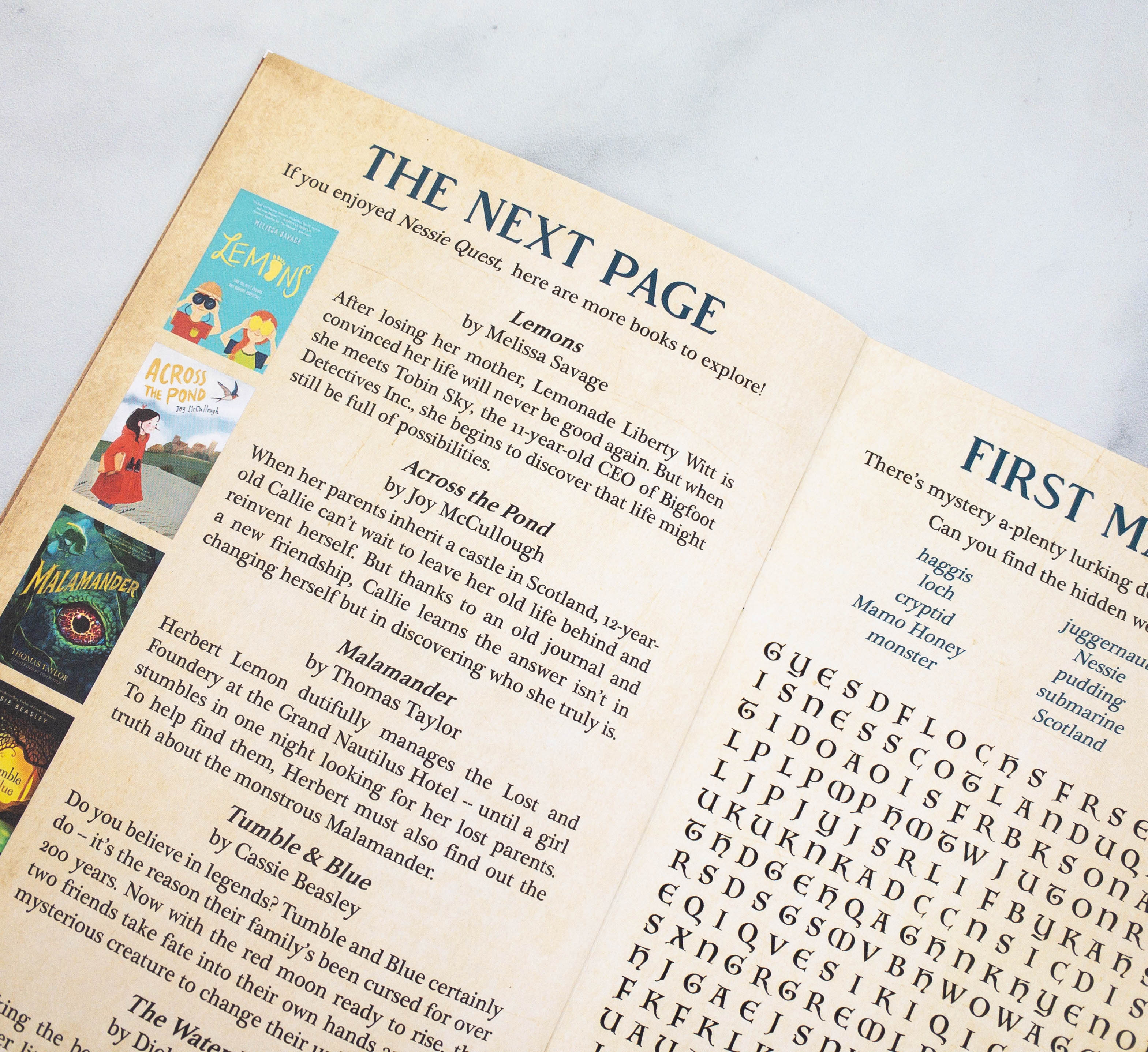 Of course, the booklet also shared a list of other books that kids can enjoy if they like the featured book. It includes Lemons, Across the Pond, Malamander, Tumble & Blue.
The back showed other titles that features mysteries and science behind cryptids.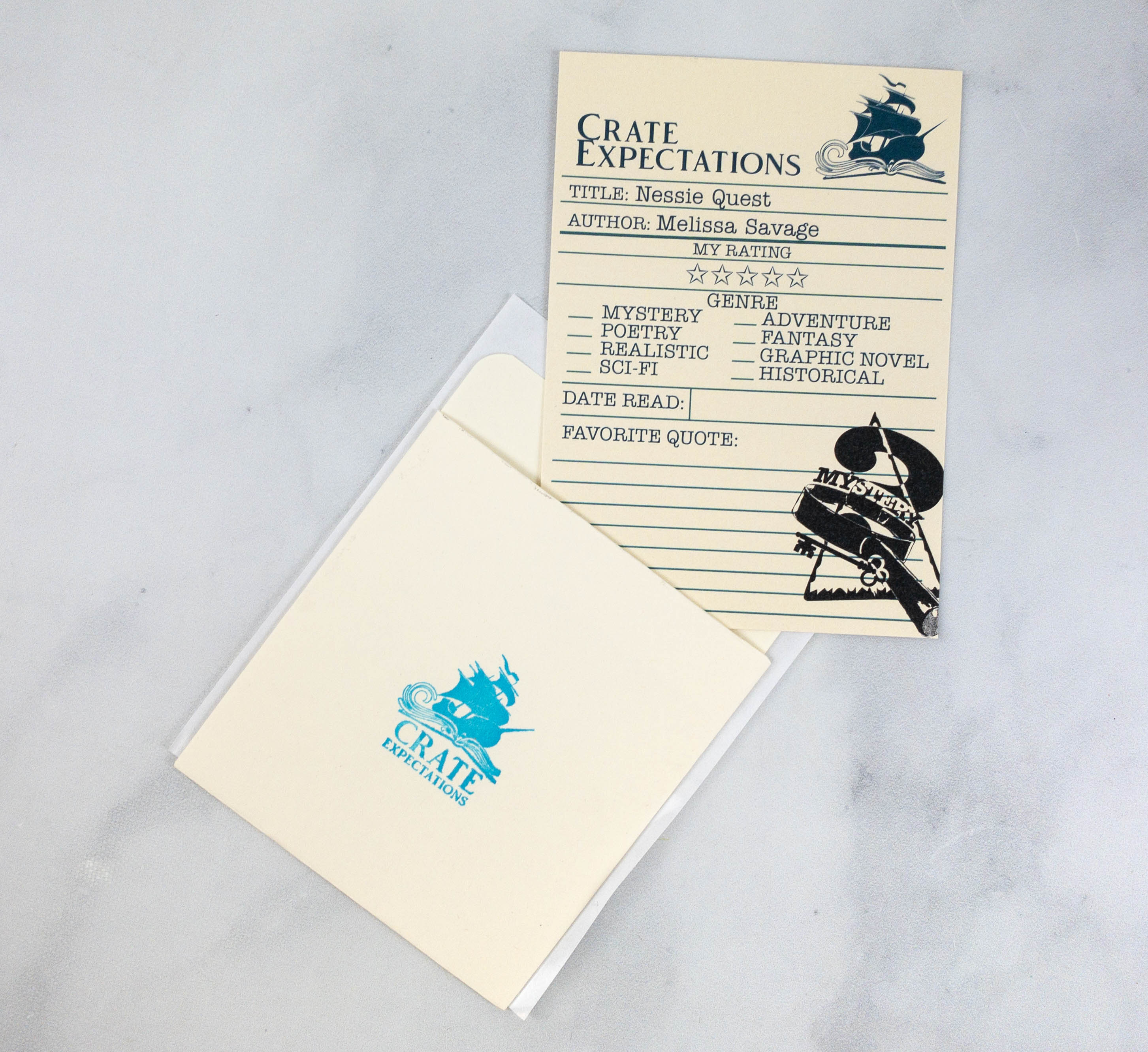 Also included in the box is a book card with its own envelope that you can stick to the book's endpaper.
Like the crew of a ship, the box included a message inside a corked bottle.
My kids popped the bottle open and took the rolled paper from inside. It has a message that welcomes them to the subscription.
Nessie Quest by Melissa Savage ($10.99)
Fans of Erin Entrada Kelly's Hello, Universe and Melissa Savage's own Lemons will devour this voice-driven novel packed with humor and heart about two friends who head off on an adventure to find the Loch Ness Monster.

Ada Ru thought her parents were finally going to agree to a Fitzhugh family vacation to Disney World the summer before sixth grade. Then her father announces he's taking a teaching position in Scotland, and moving the family there for the entire summer.

Obviously, Ada Ru is anything but happy. She doesn't like their new home, she hates haggis, and she certainly doesn't like the idea that she will be away from her best friend all summer. To top it all off, there is said to be a monster in the lake near their house!

That's when she meets Hamish Bean Timmy, Hammy Bean for short, captain of the Nessie Quest Monster Chaser boat tour. He knows everything there is to know about the fabled Loch Ness Monster and Scotland. But as the two unlikely friends embark on an epic adventure to spot the lake monster, they end up discovering more than they ever could have imagined.
This book is an excellent read for kids 8-12 years old. It's set in Scotland and it's filled with fun and adventure!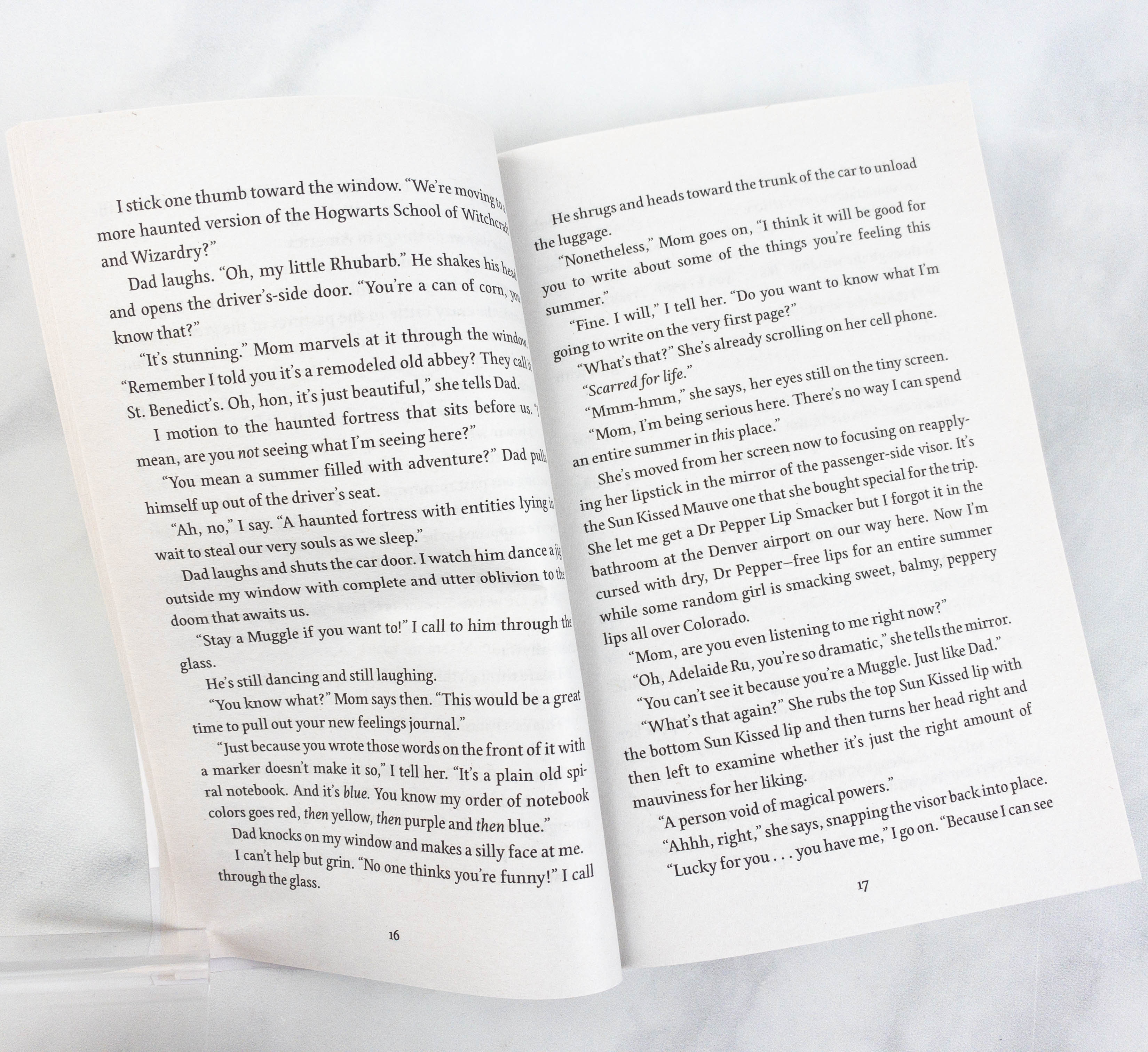 The protagonist is named Ada Ru, and at first, she is against spending the summer in Scotland with her family. In Scotland, she met the captain of the Nessie Quest tour boat and they embarked on an adventure to know more about the Loch Ness Monster.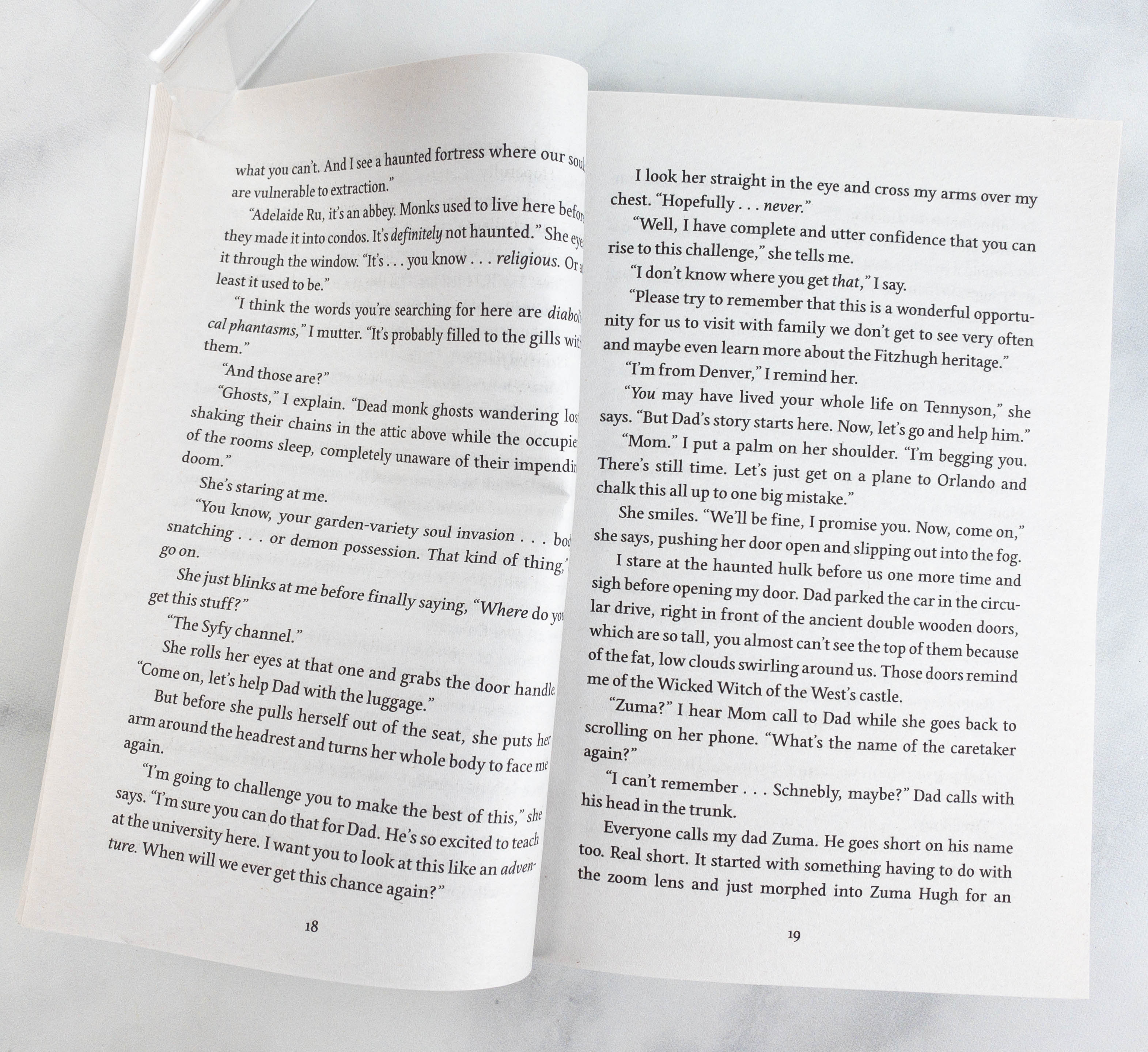 The friendships Ada formed in Scotland is also one thing to love about this story. Overall, it's a fantastic summer read for any middle grader who loves adventures!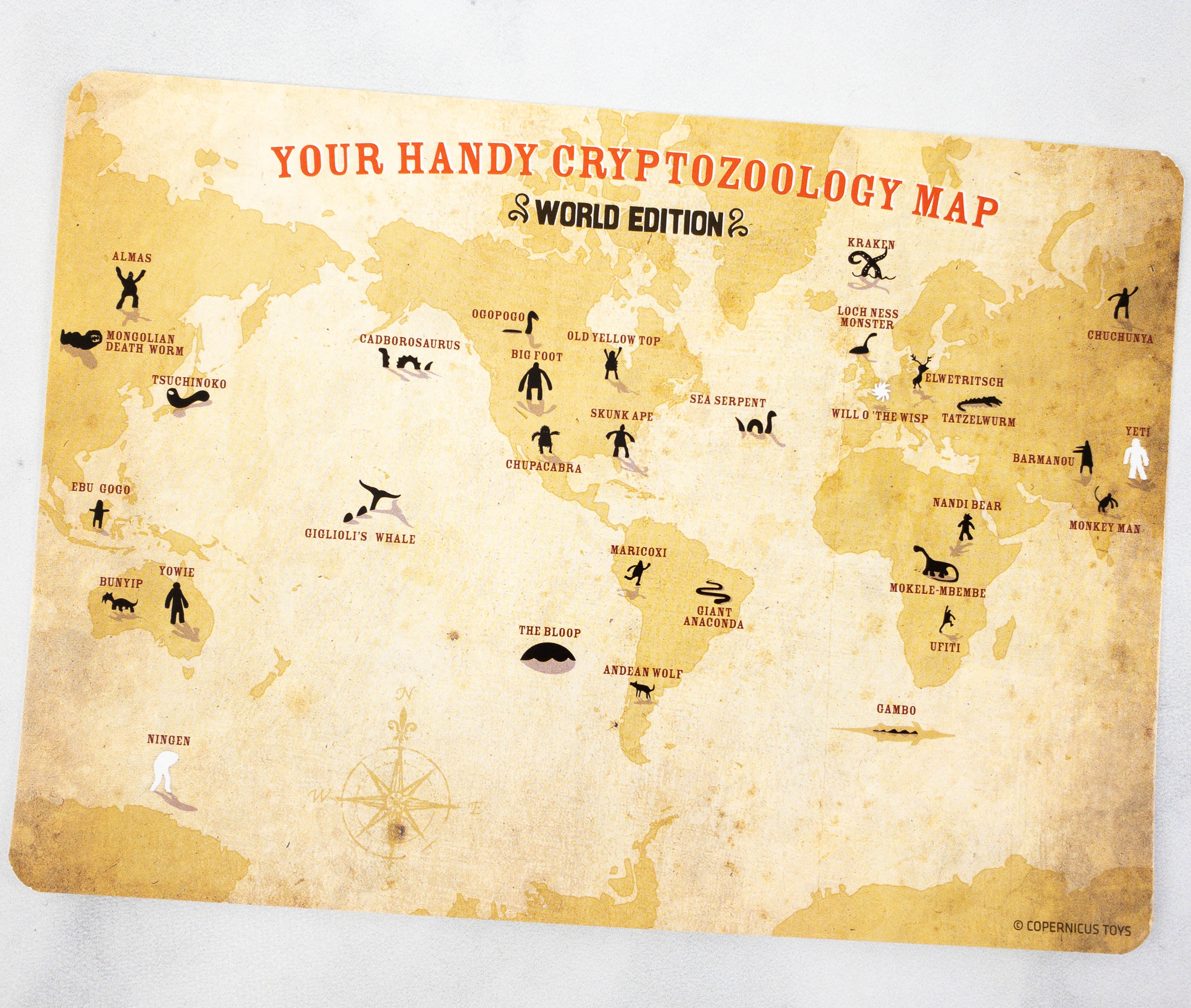 Cryptids of the World Card. This postcard shows a map of all the cryptids across the globe.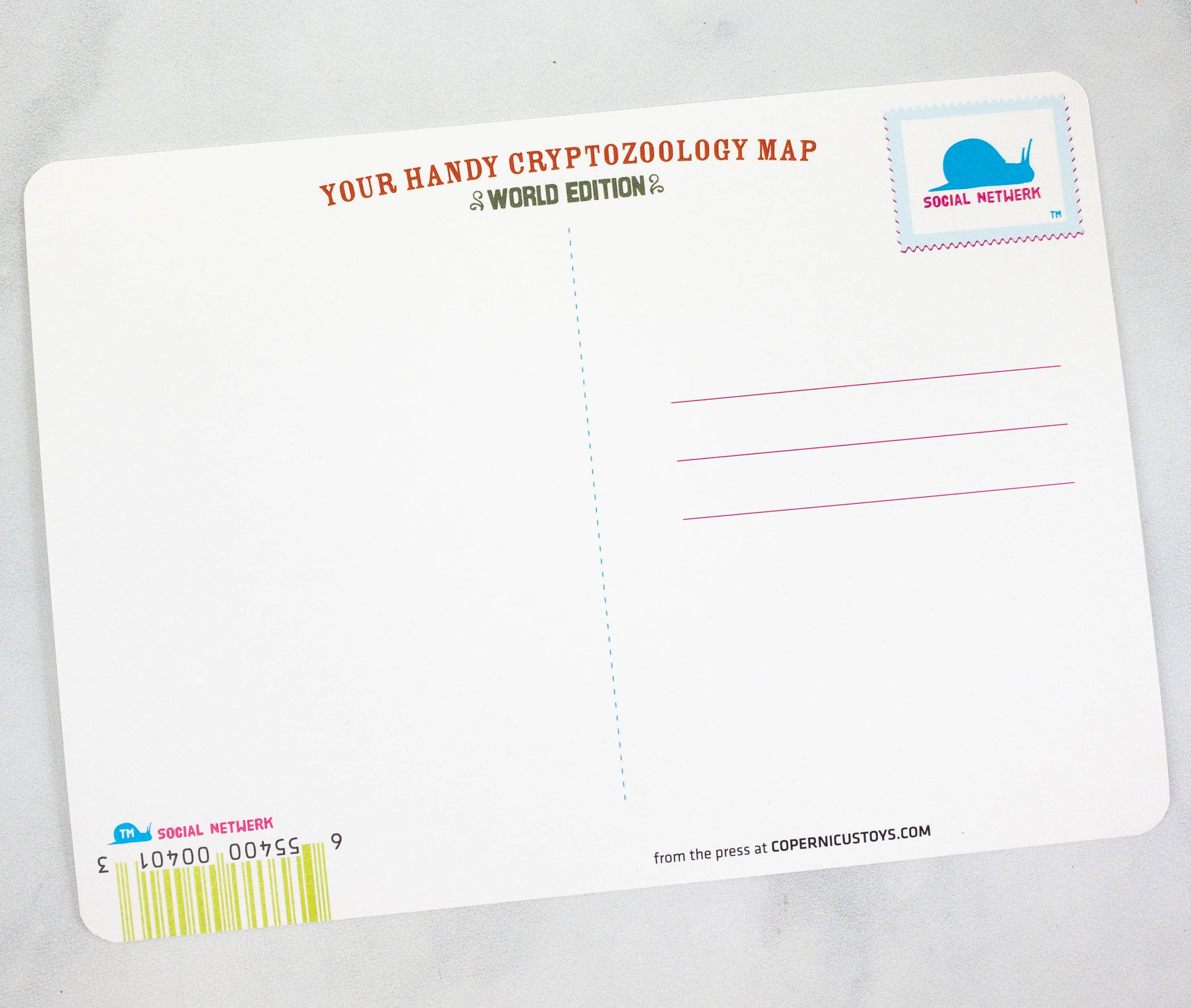 There's enough space for a personal message at the back of the postcard, in case you want to send it to a friend or loved one.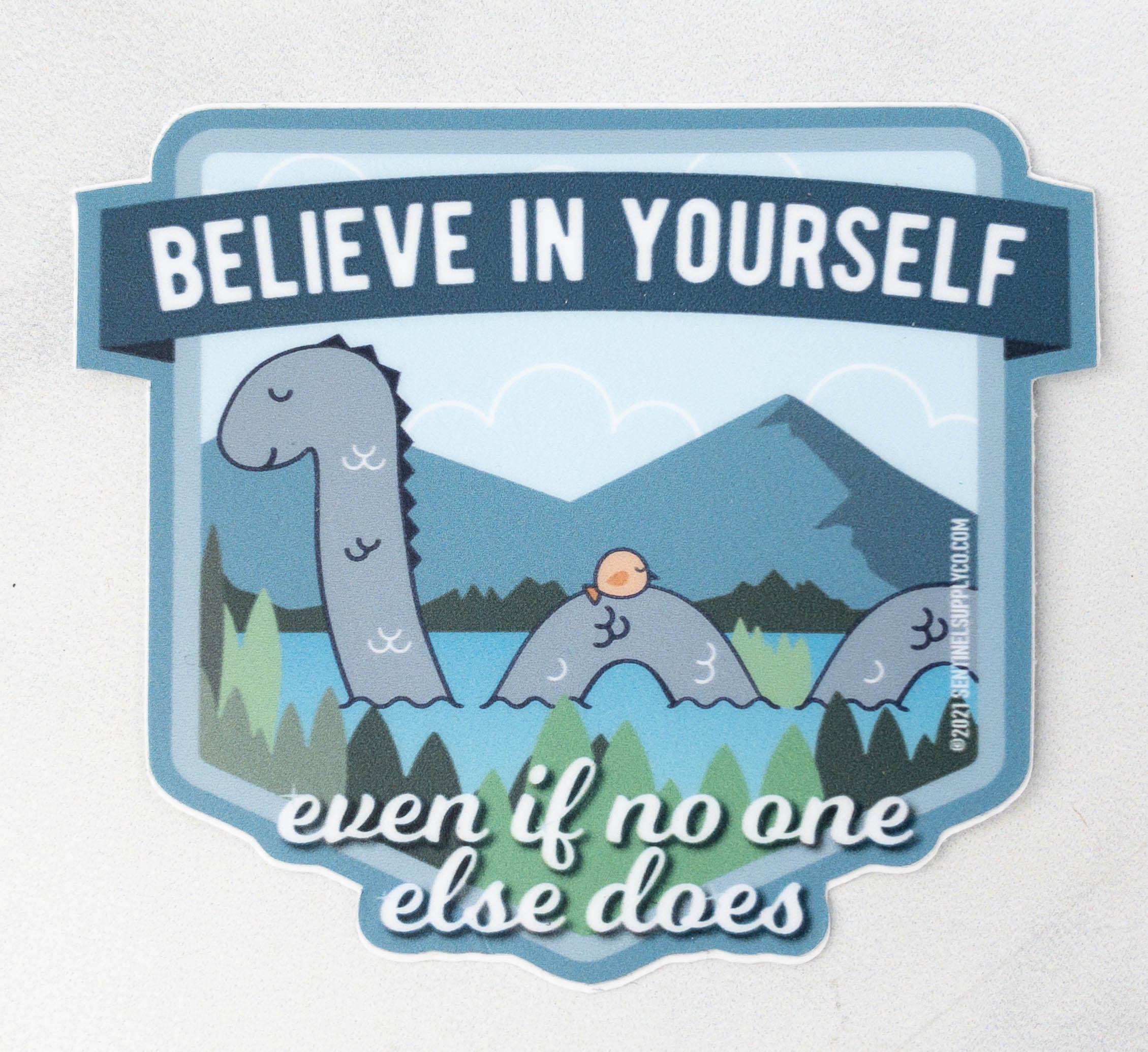 Nessie Vinyl Sticker. It's a sticker featuring Nessie, inspiring us to believe in ourselves even if no one else does.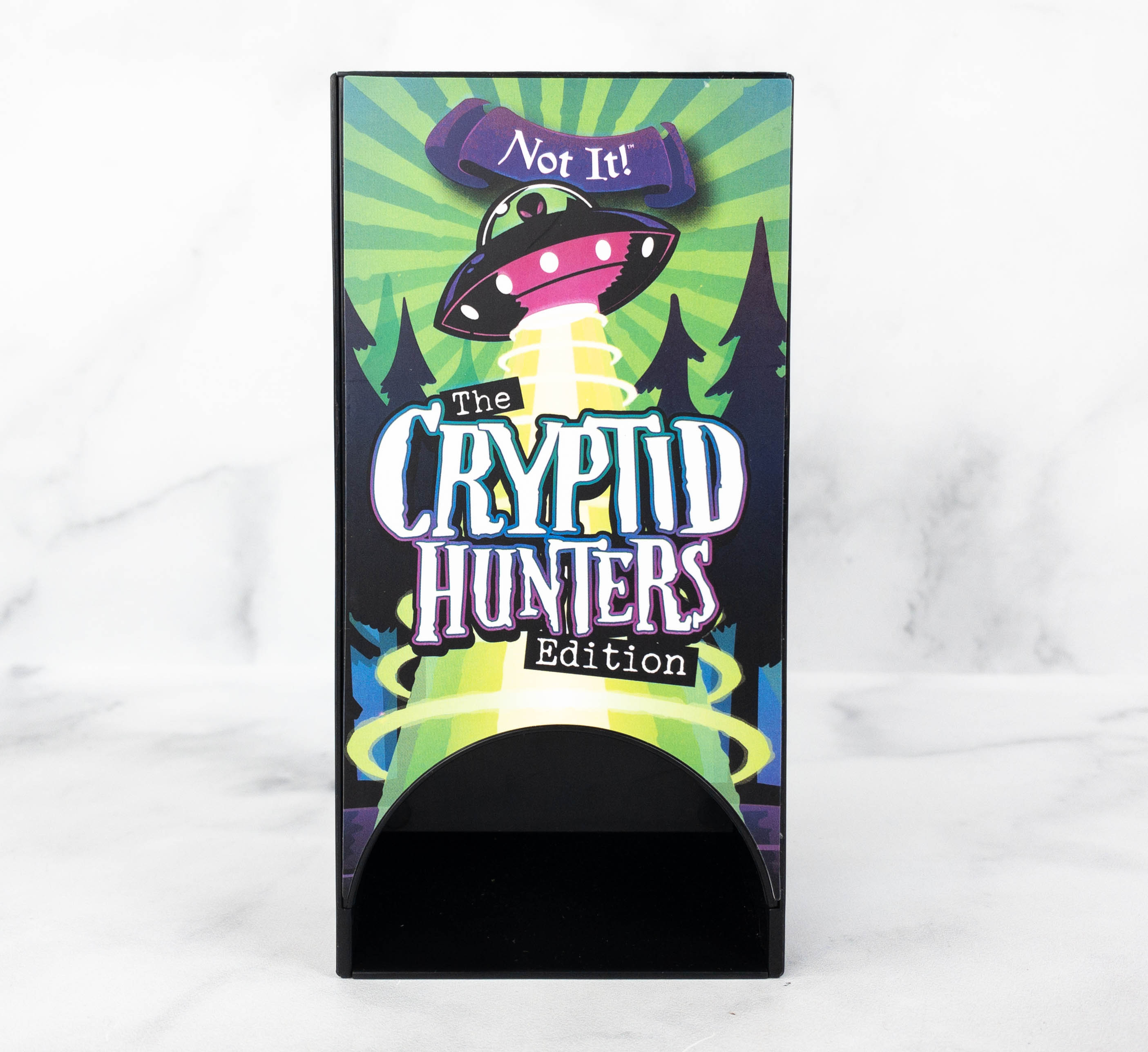 Cryptid Hunters. The box also included a fun dice game of Cryptid monsters!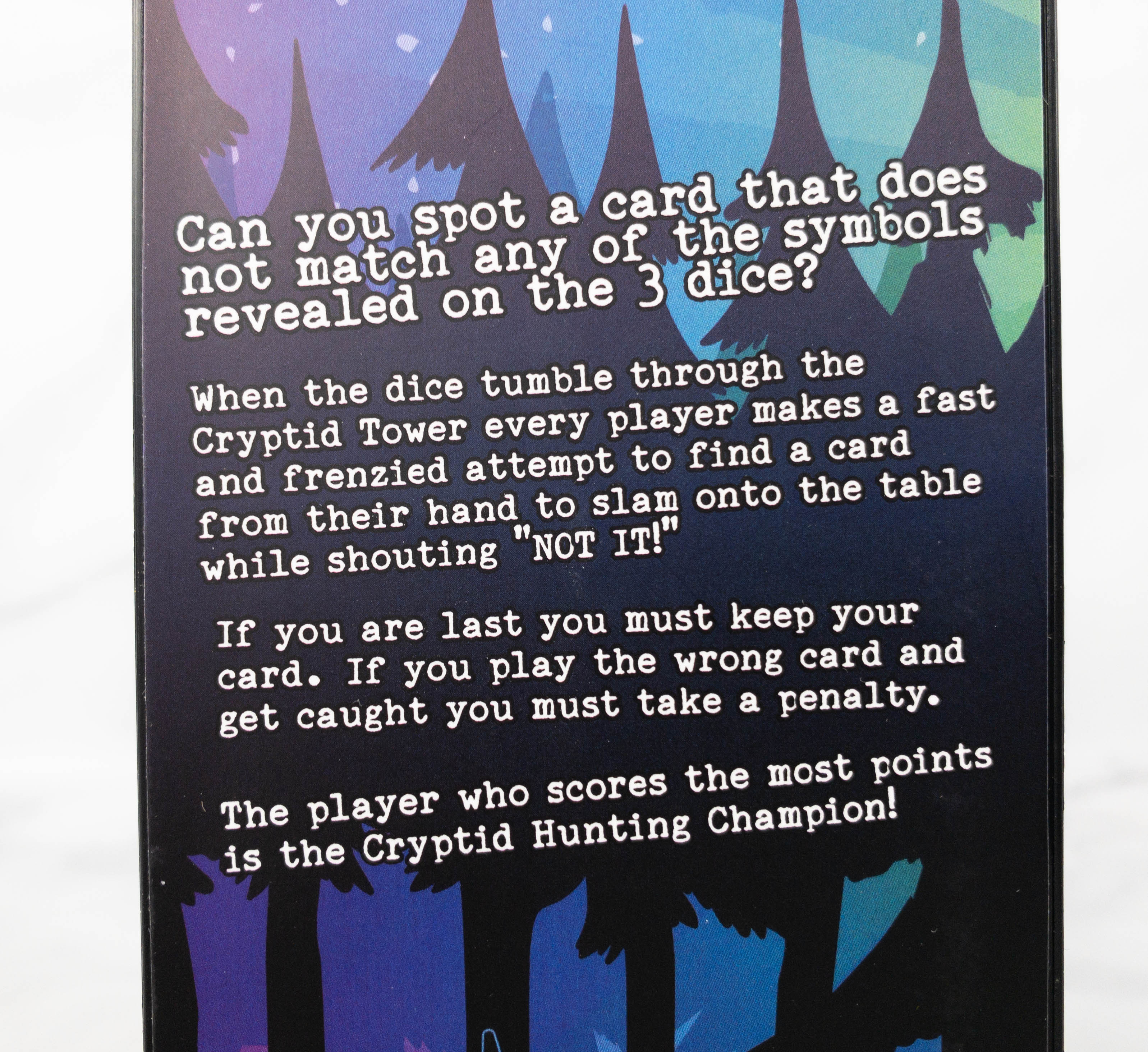 The box has the instructions on how to play the game.
Can you spot a card that does not match any of the 3 symbols revealed on the dice?

When the dice tumble through the Cryptid Tower every player makes a fast and frenzied attempt to find a card from their hand to slam onto the table while shouting "NOT IT!"

If you are last you must keep your card. If you play the wrong card and get caught you must take penalty.

The player who scores most points is the Cryptid Hunting Champion!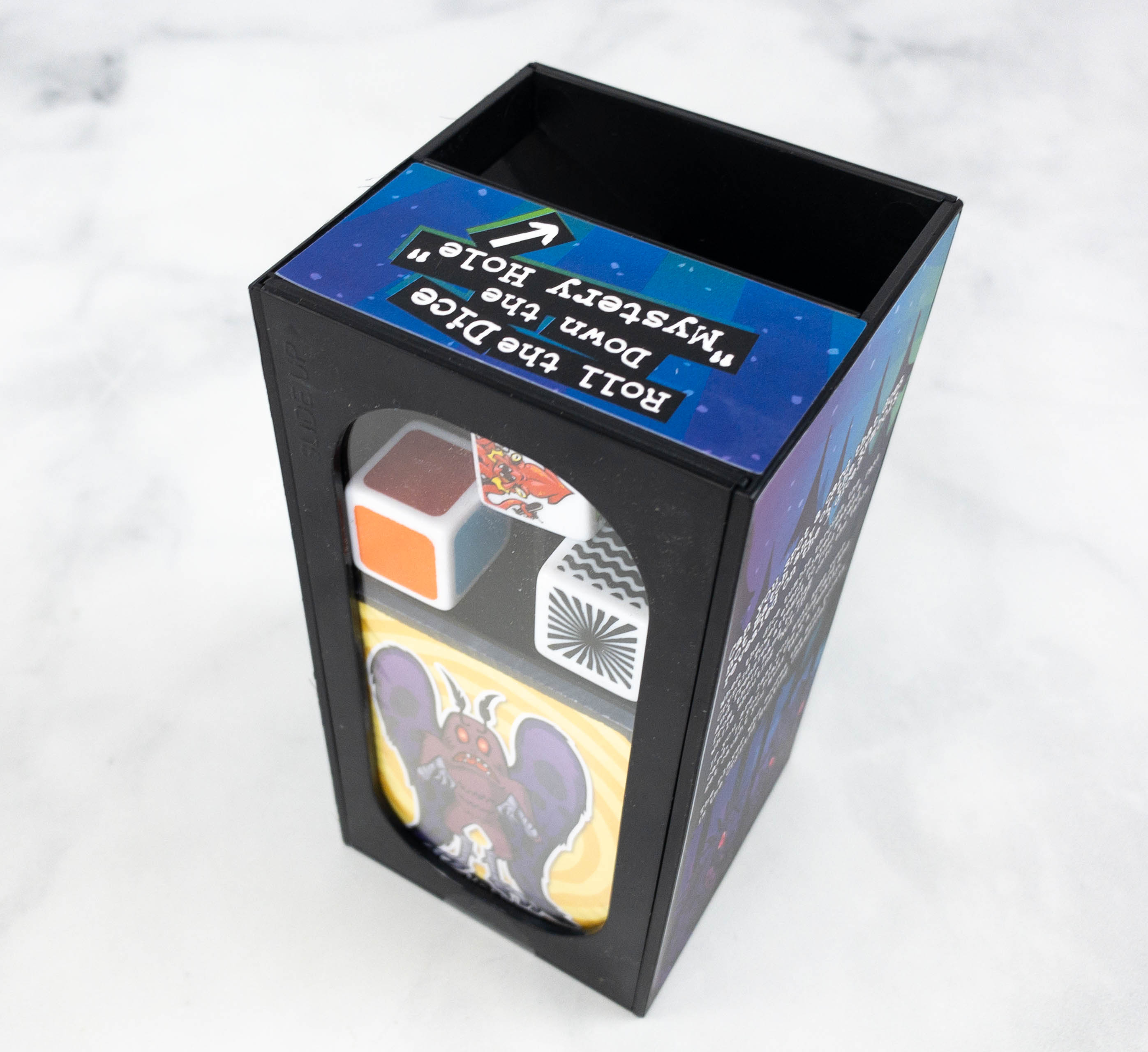 This looks like a nice game that the whole family can enjoy!
Each card has a cool illustration of every known Cryptid.
Walkers Shortbread. Since the story is set in Scotland, they also sent a box of Scotland's traditional shortbread cookies. The box itself features Nessie!
The back of the box contains more information about the product. These are made with wheat flour, butter, sugar, and salt.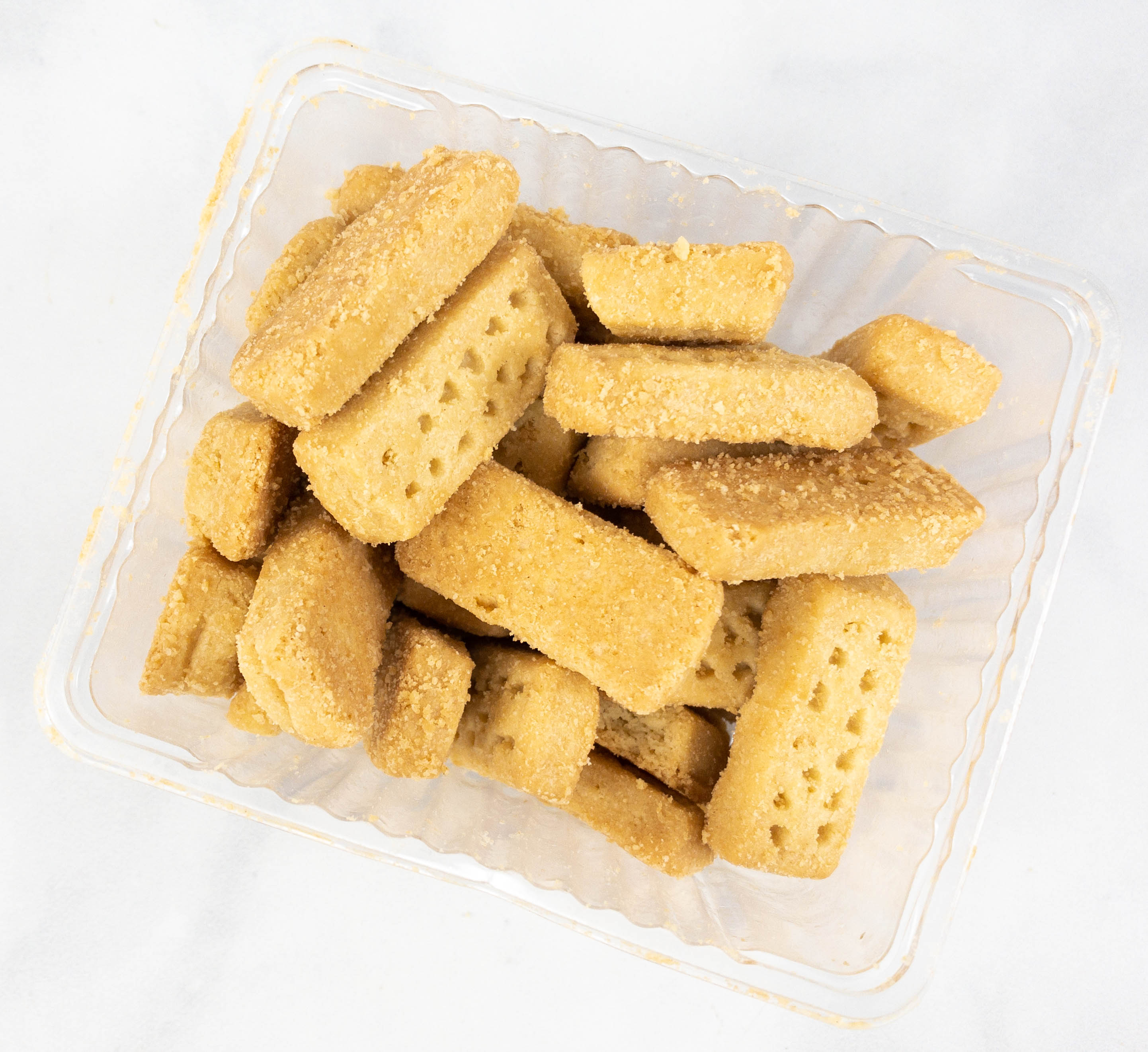 They look good and taste great. These shortbread cookies pair perfectly with any hot beverage!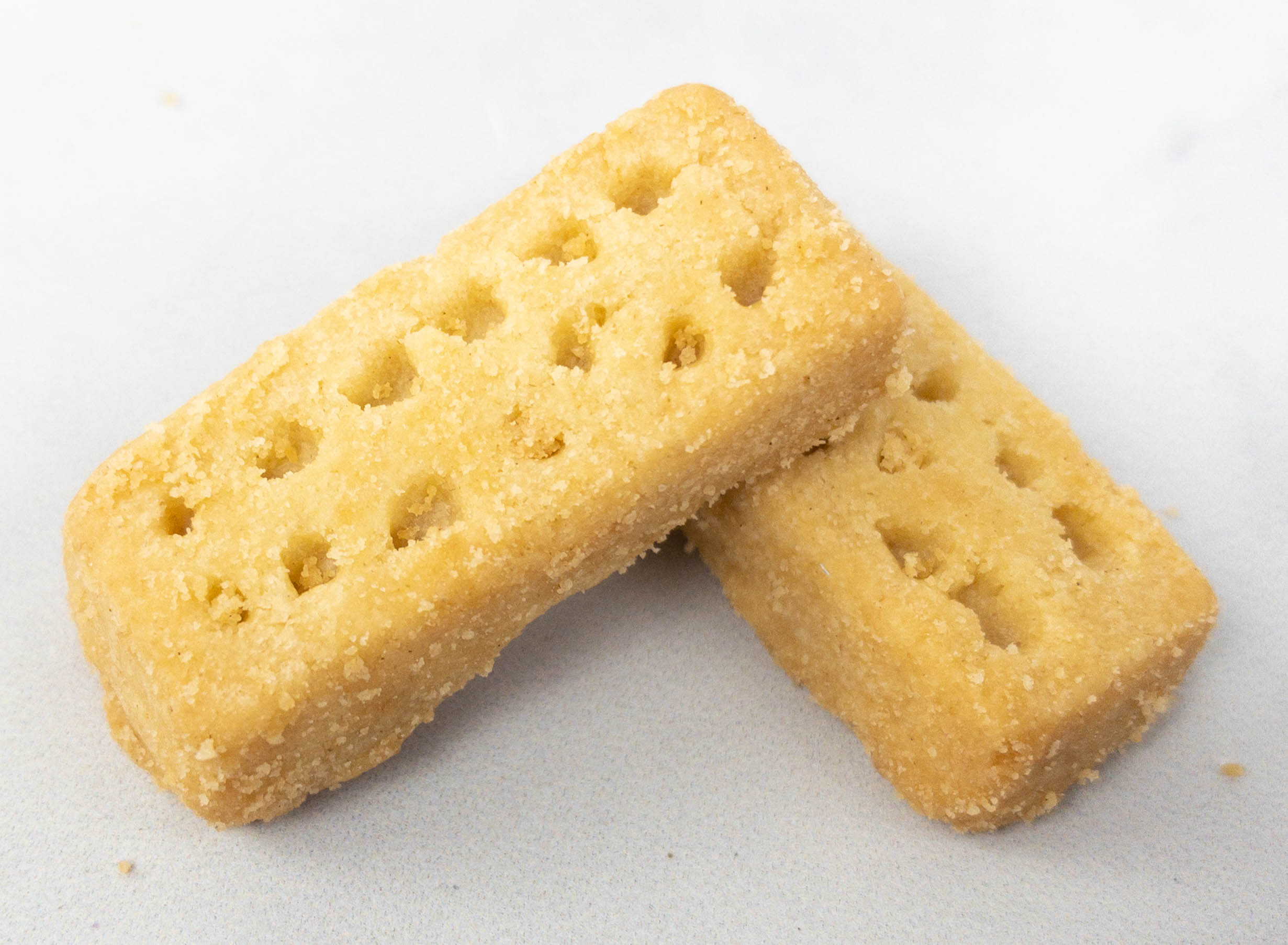 Every piece has a tender, crumbly melt-in-your-mouth texture. What a great addition to this adventure!
This information card has a sneak peek for the next box's theme!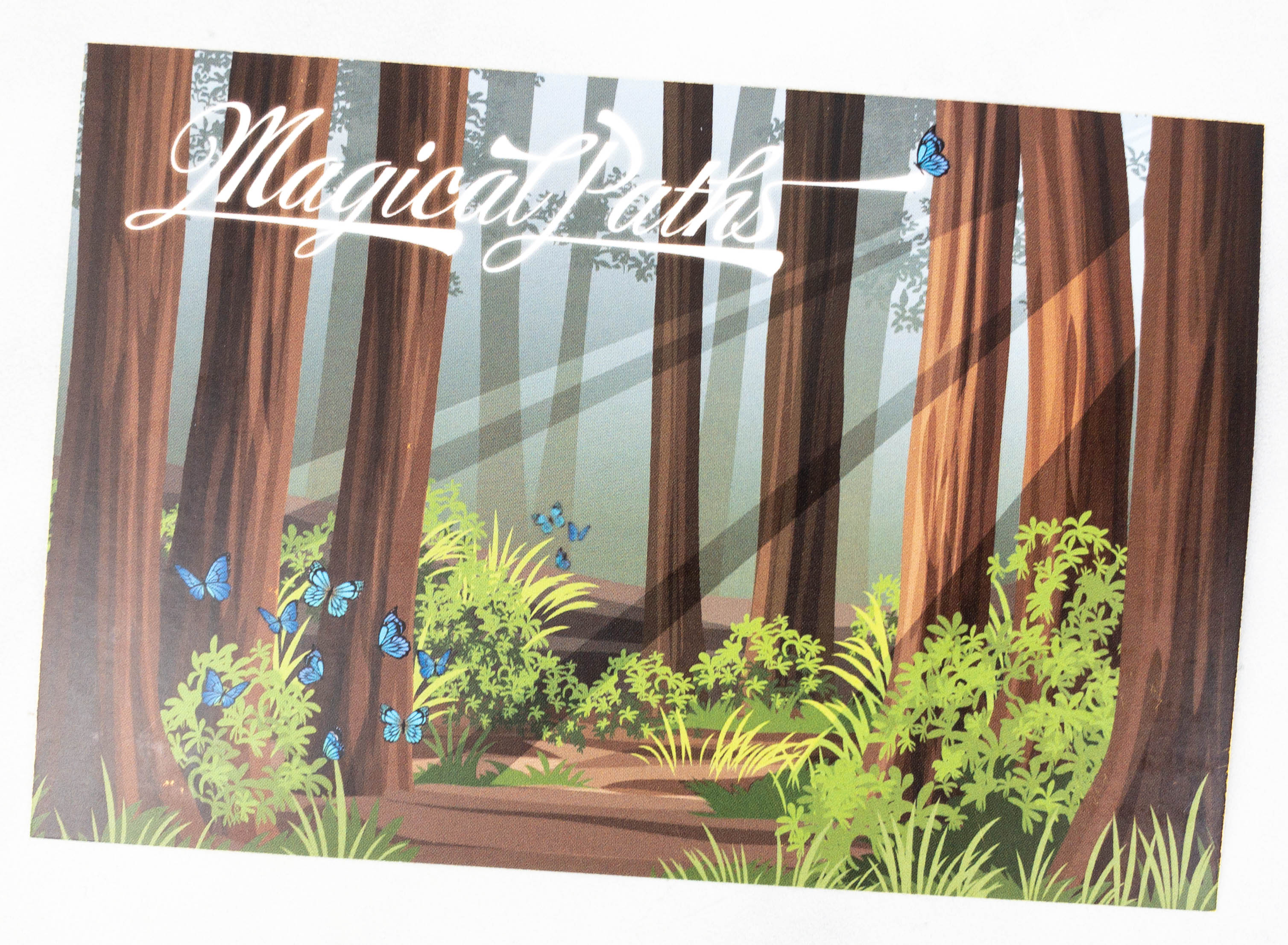 Magical Paths.
Crate Expectations is a fun subscription box for young bookworms! Their book picks are always on point, and this month, they sent a great summer read that involves travel, friendships, and adventure, with a bit of mystery. My kids enjoyed the games and other goodies in the box as well. There's even a snack related to the story, which is Scotland's traditional shortbread cookies. They taste so good! As always, the adventure guide is helpful for kids in understanding the story better, and it also has fun activity suggestions and plus a recipe to try. Overall, it was another well thought box with a book club feel!
What do you think of the Crate Expectations box?