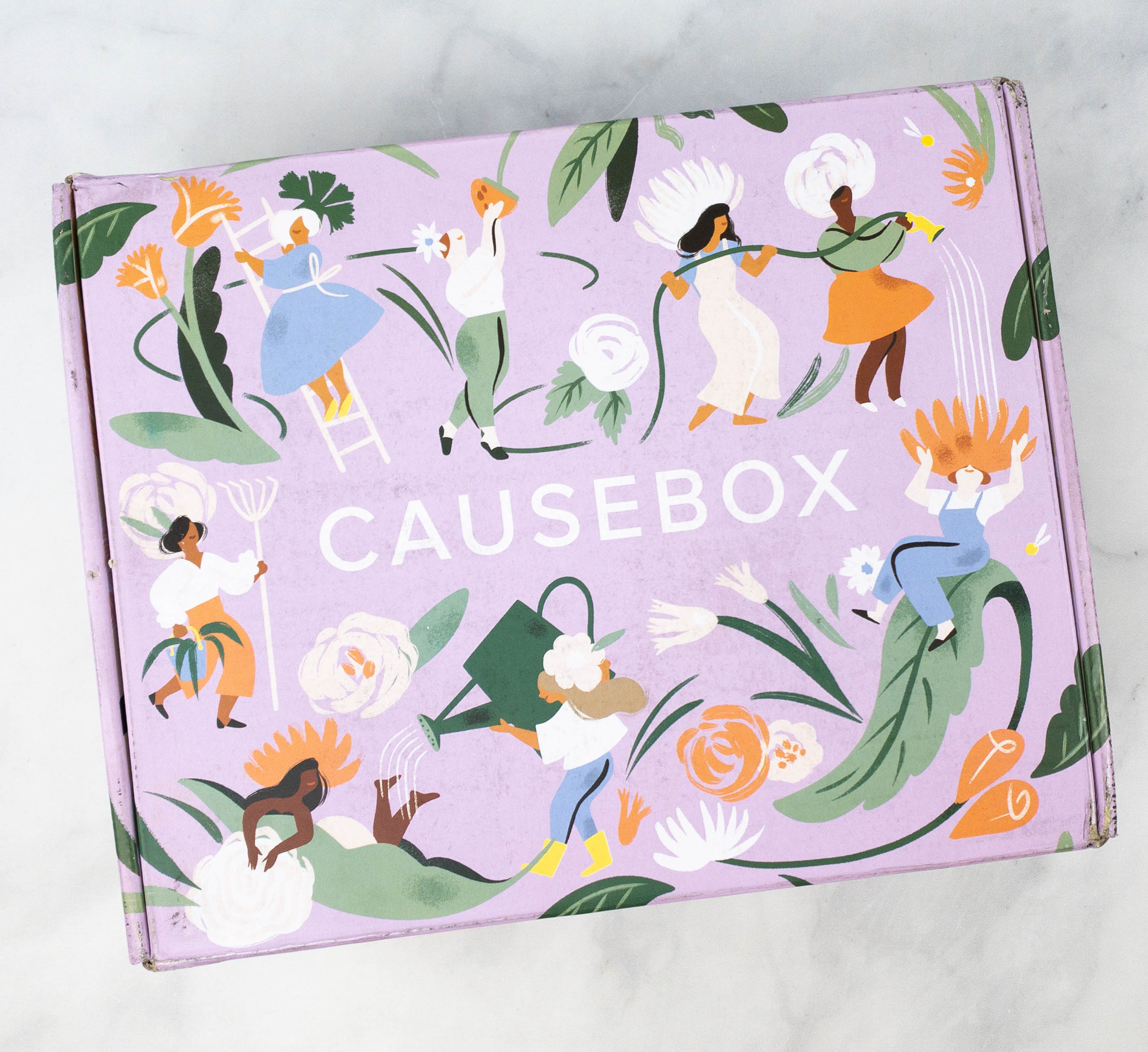 ICYMI: CAUSEBOX is now Alltrue and you will see the rebranding starting in the Summer 2021 box. More information about the name change here. We received this Spring box all of 10 days before the rebrand.  It's now sold out, but you can get the Summer Alltrue box now!
Alltrue offers a "membership that matters" with a quarterly subscription box curated with full-size socially conscious products for women. In each box, you'll receive 5-8 seasonal lifestyle products that are focused on ethical and sustainable production, donate a percentage of profits to charity, or aim to inspire and empower others. They also offer "seasonal markets, inspiration for intentional living, and a community that cares." Starting with the Summer box (Fall, if you're joining with the intro box), you can upgrade your subscription box to include Alltrue's editorial print magazine All Good Things for $7.95/quarter. You can also upgrade to a carbon-neutral shipping option for $1/quarter.
DEAL: Save 20% ($10.99) on your first box when you use this link and coupon code SU20!
If you sign up for an Annual Membership, you will be able to customize your box and save an additional $20 on your membership for the year!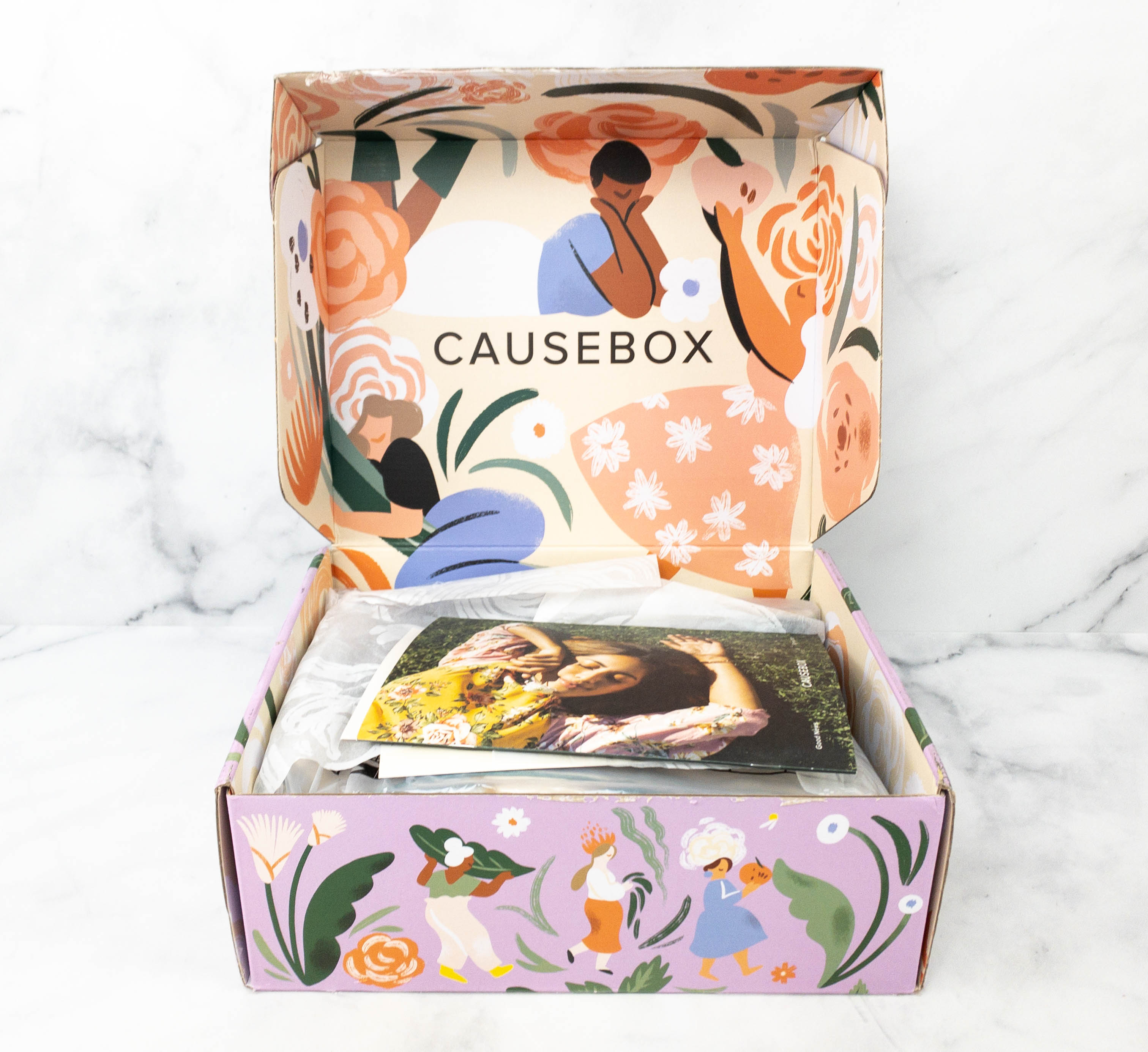 The box is so pretty! The base color is purple and there are beautiful illustrations of women all over. Even the interior of the box is printed.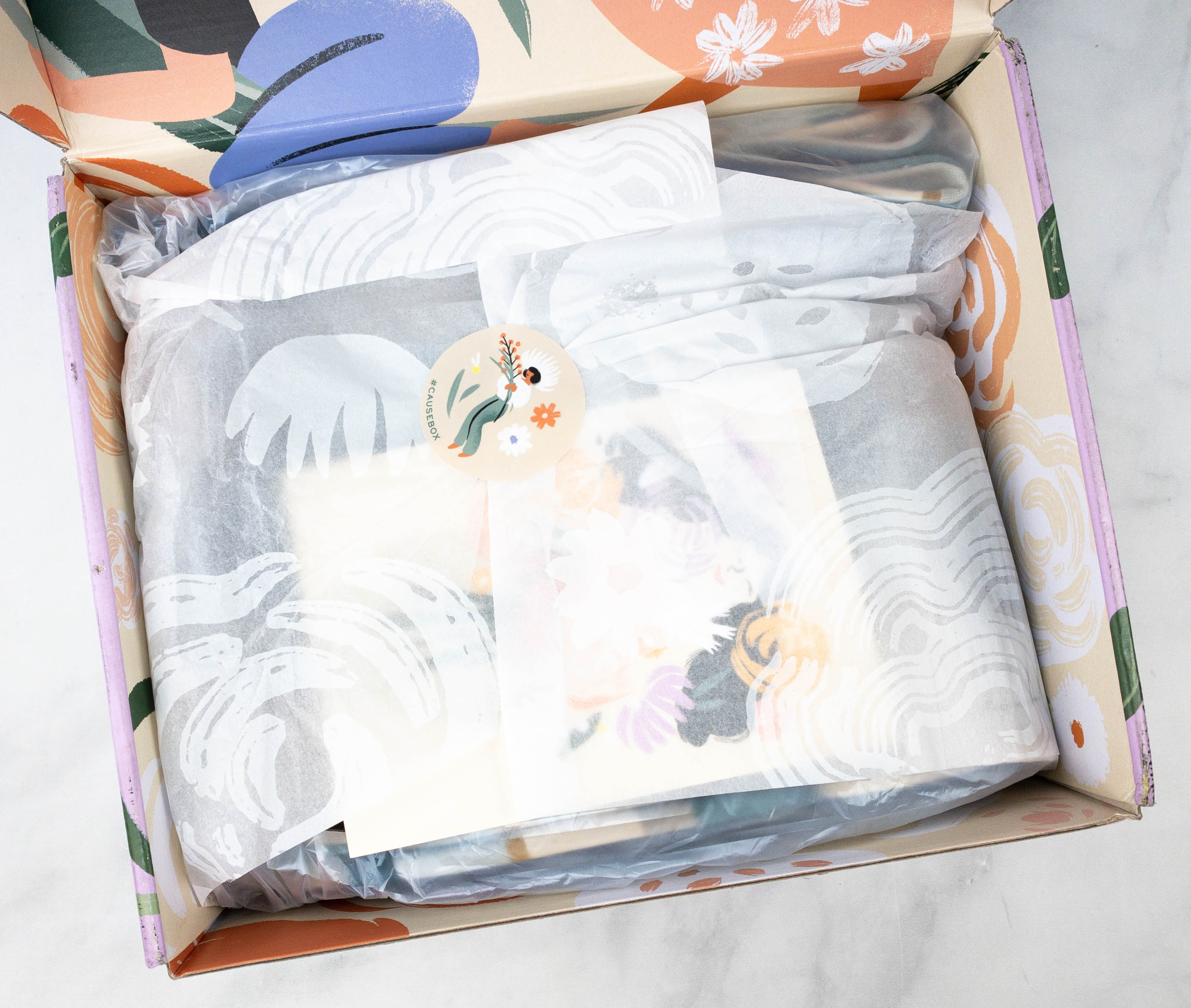 The items were wrapped in a thin tissue paper and sealed with a sticker.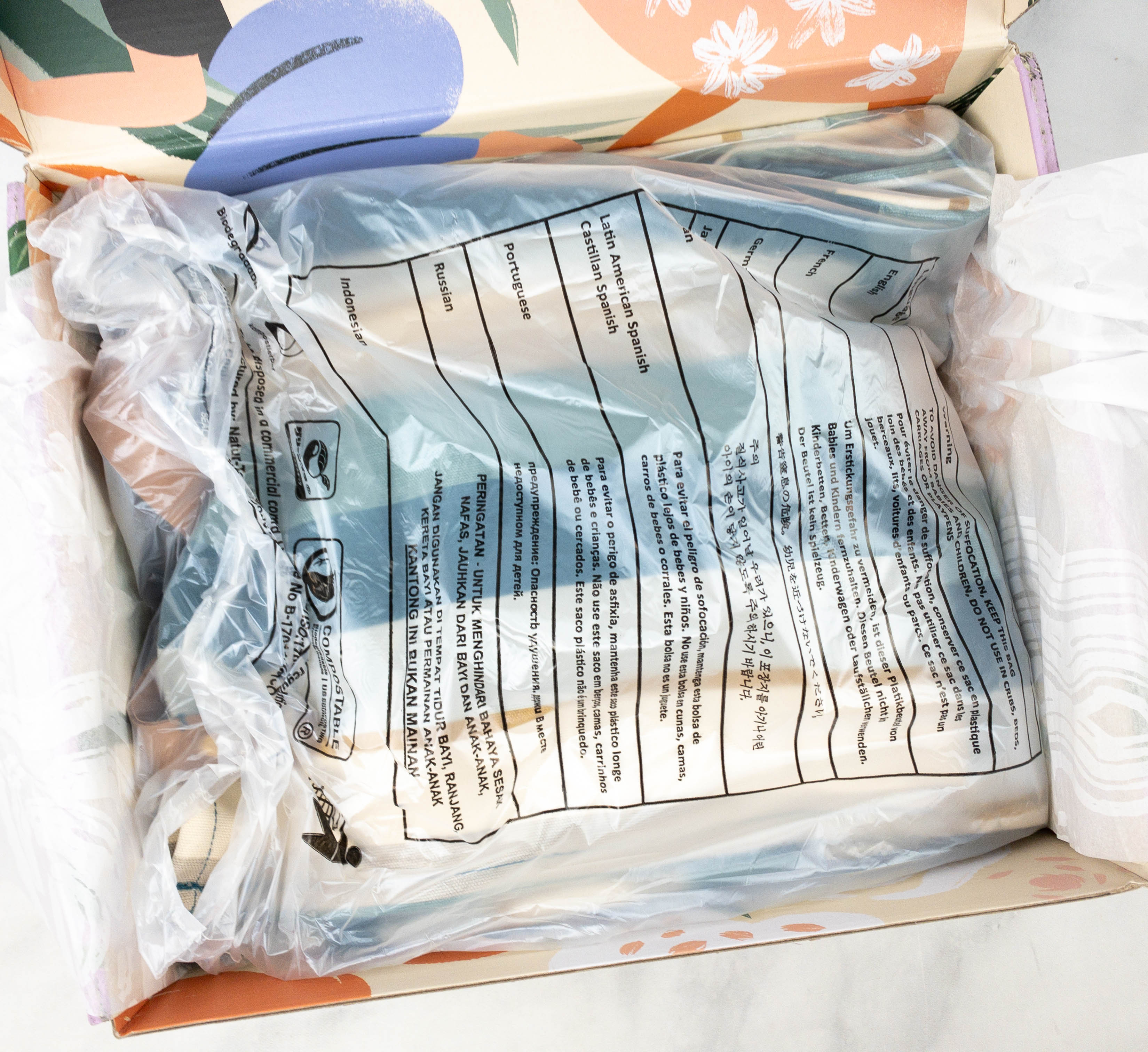 Some of the items came in individual plastic packaging.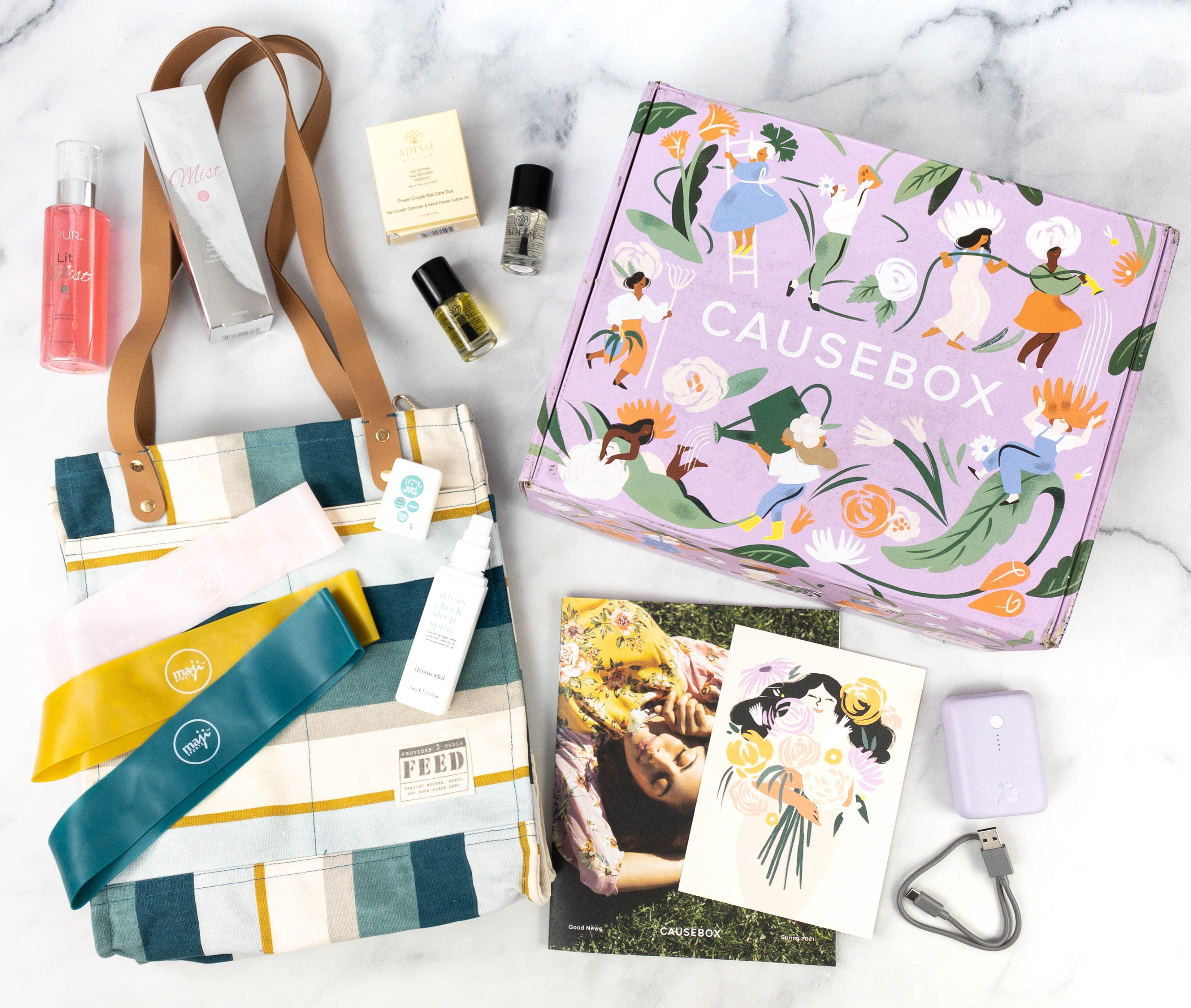 Everything in the Spring 2021 box!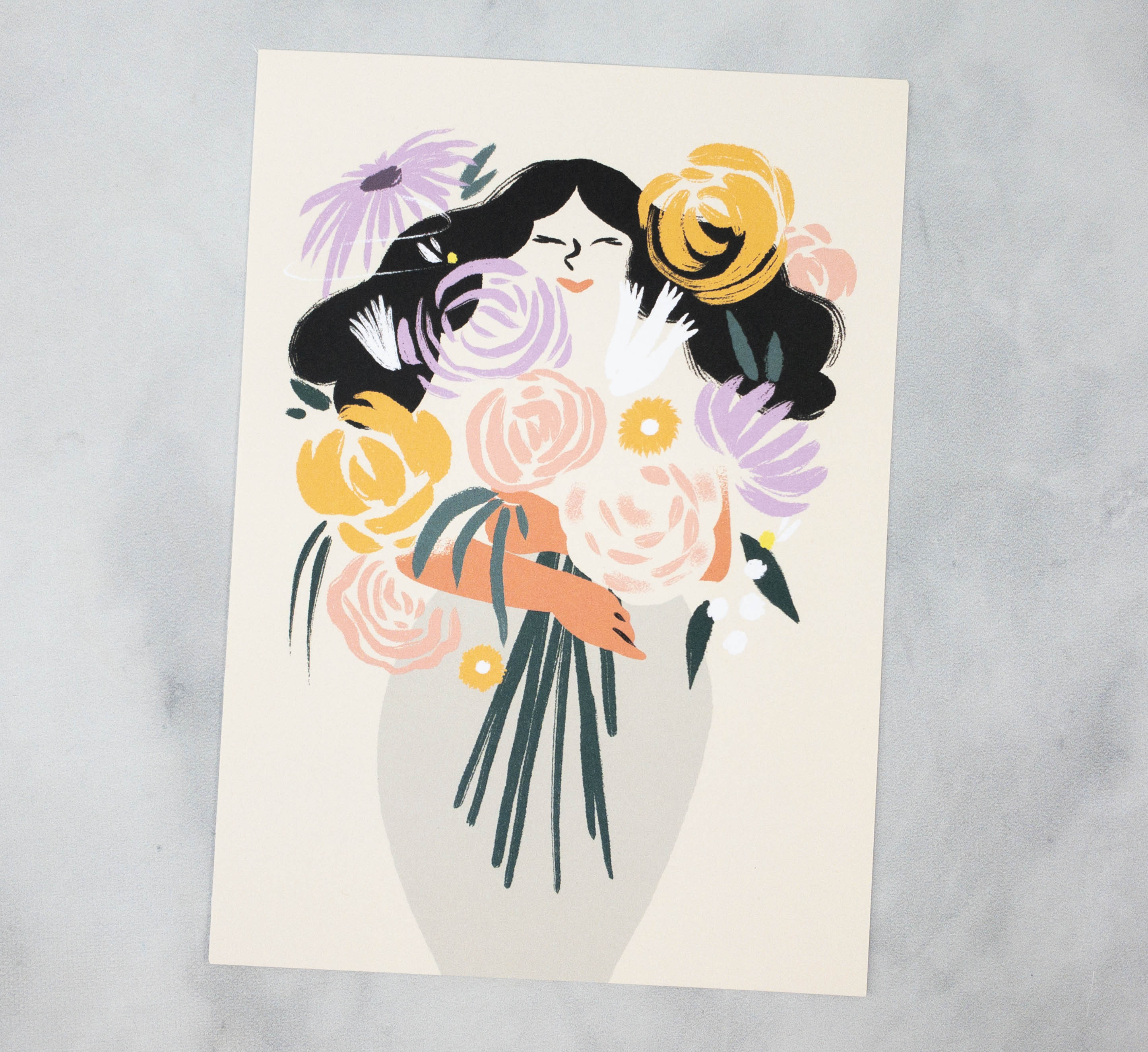 Postcard. This month's postcard is lovely! It's an illustration of a smiling woman, holding an assortment of flowers. I get happy vibes just by looking at it and I love how it's perfect for spring!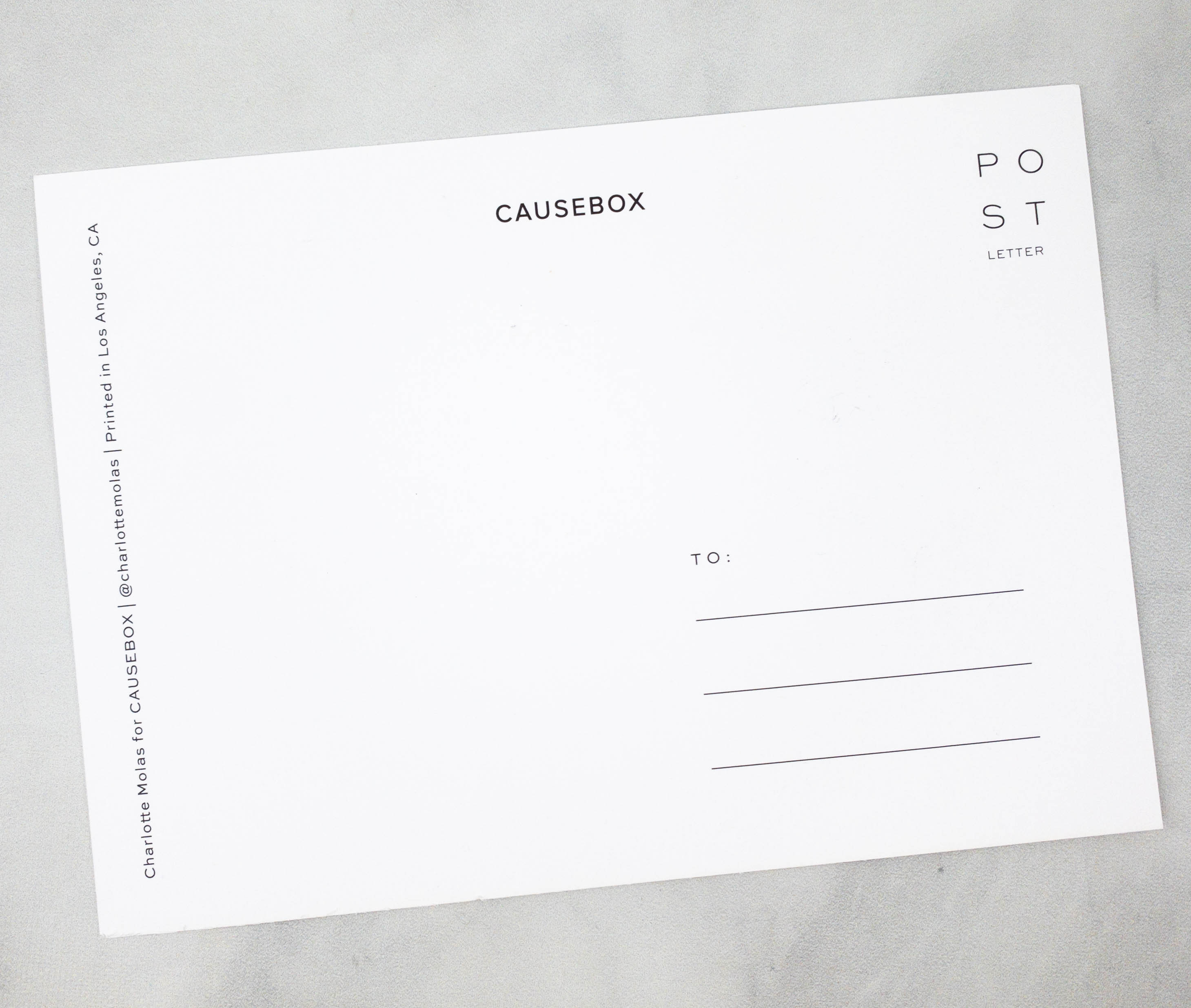 The card was printed in Los Angeles, California. At the back, it has enough space for notes and the receiver's information.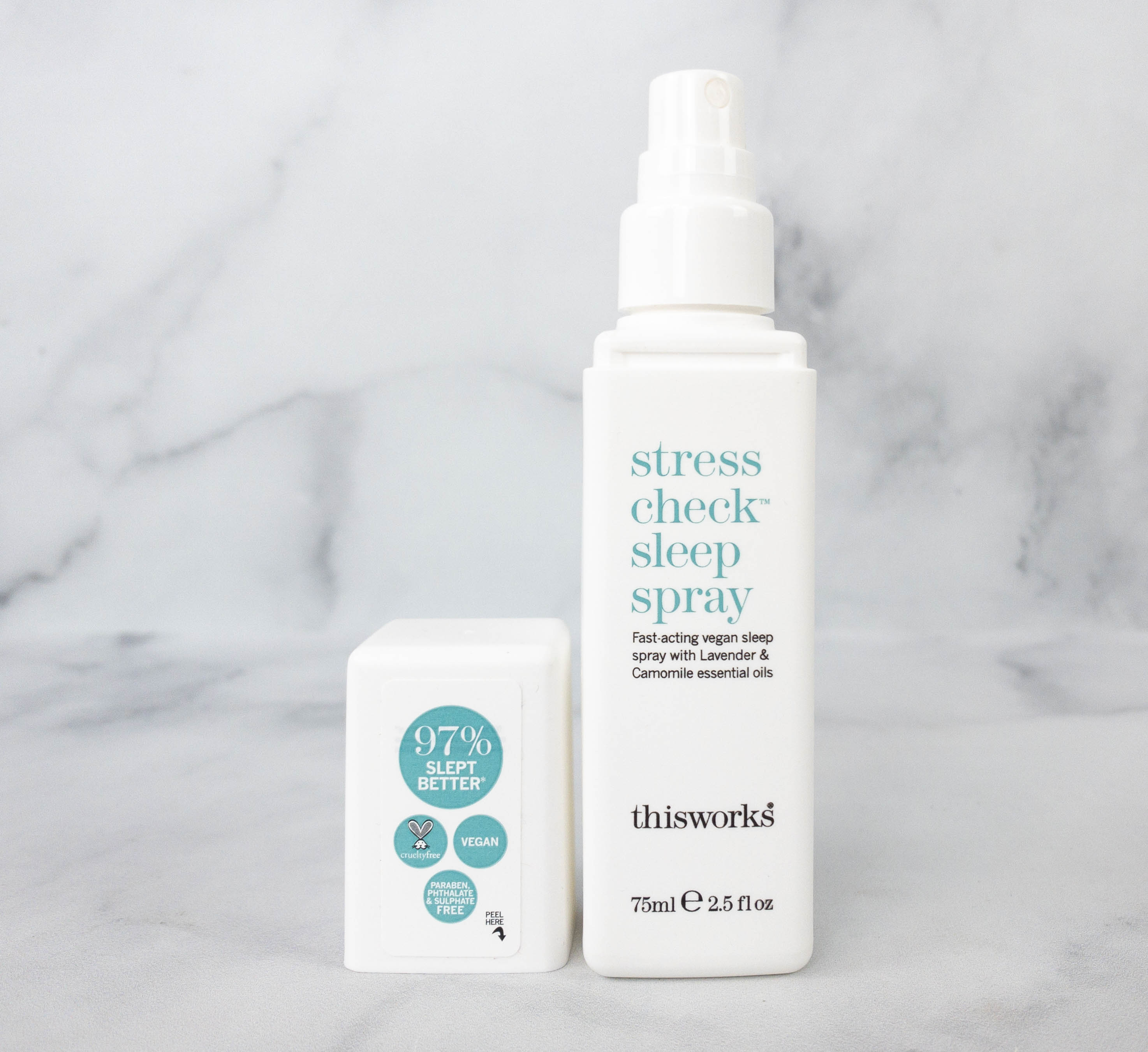 THIS WORKS Stress Check Sleep Spray ($25) ALL subscribers received this item. Formulated with lavender and chamomile essential oils, this spray promises to help you calm down especially before bedtime and to improve sleep quality. To use, just spray it over your pillow or bed covers! The formula is made with natural ingredients, plus it smells really good. The container is even portable, so it'll help those who have sleeping troubles when they're away from home.
We love This Works and honestly, I'm a little confused. Is this a new product? Is it an old product? Usually I see the Deep Sleep spray. This will be used, and quickly (it's super calming) but overall I'm not sure what's up with this product and how it's different from the Deep Sleep spray except this doesn't contain vetivert.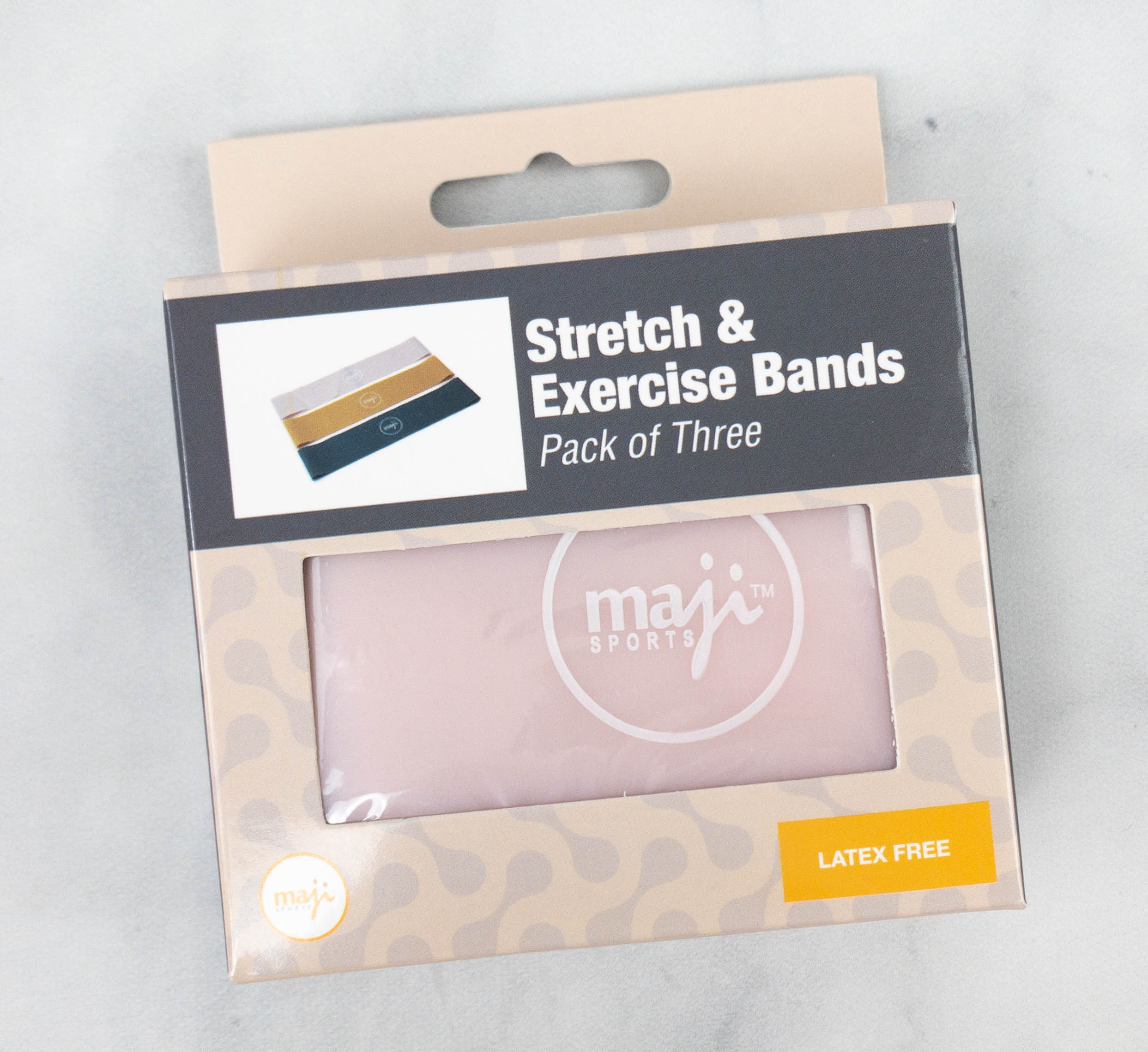 Maji SportsStretch & Excercise Bands – SIMILAR ($22.45) Here's something I can use during workouts, a 3-piece pack of exercise bands.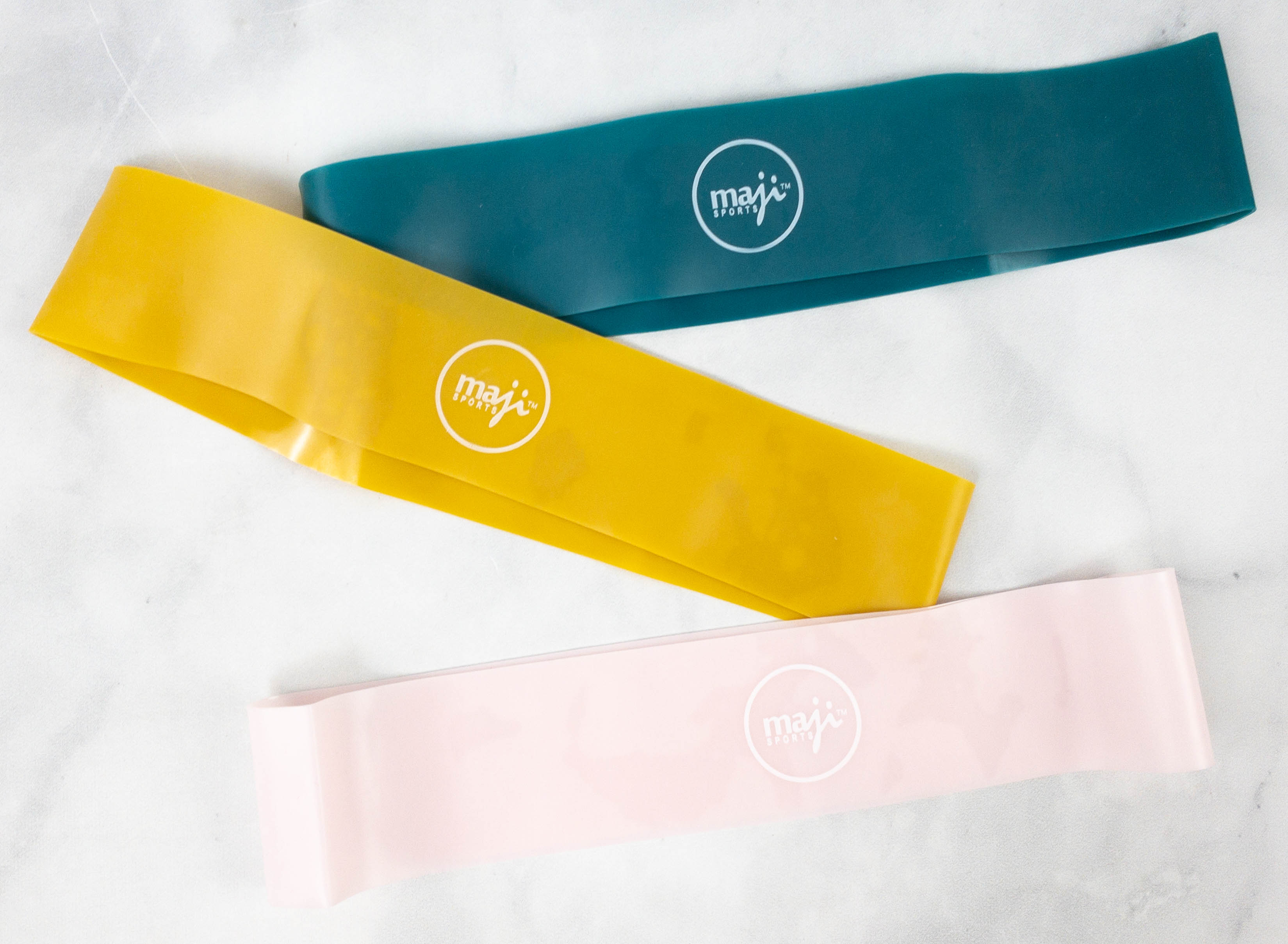 These exercise bands are a help in strengthening and toning the legs, hips, and even glutes. They're a nice tool for improving mobility and you can even use them for resistance training.
They're also portable so I can bring them when traveling! It would've been nice if they included a card with suggested moves, but at least this part of the magazine shows the proper way of using the resistance bands from the box (it's just not very portable).
Annual subscribers could have chosen instead:
STOJO Collapsible 16 oz. Cup
GLASS LADDER & CO. Katherine Tech Organizer Roll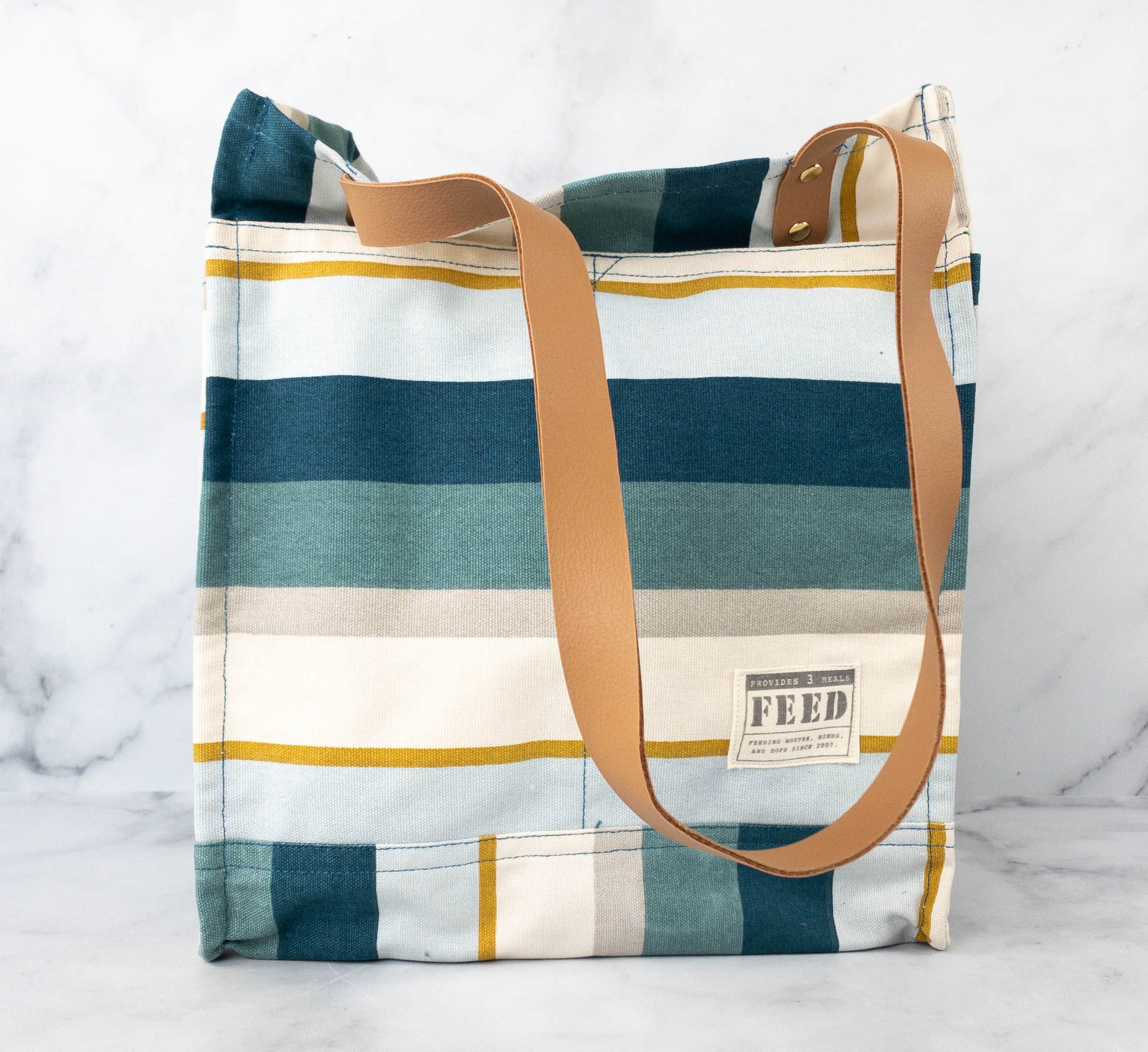 FEED Projects Canvas Market Tote. This canvas tote is perfect for summer travels! Annual subscribers were able to choose between three colors: Sea Blue, Glacial Grey, or Coastal Stripe. Mine is Coastal Stripe!
The bag is quite spacious and I love that they included partitions so I can keep my bag contents organized without needing additional stuff that will just eat up more space. There's even a removable zippered pouch!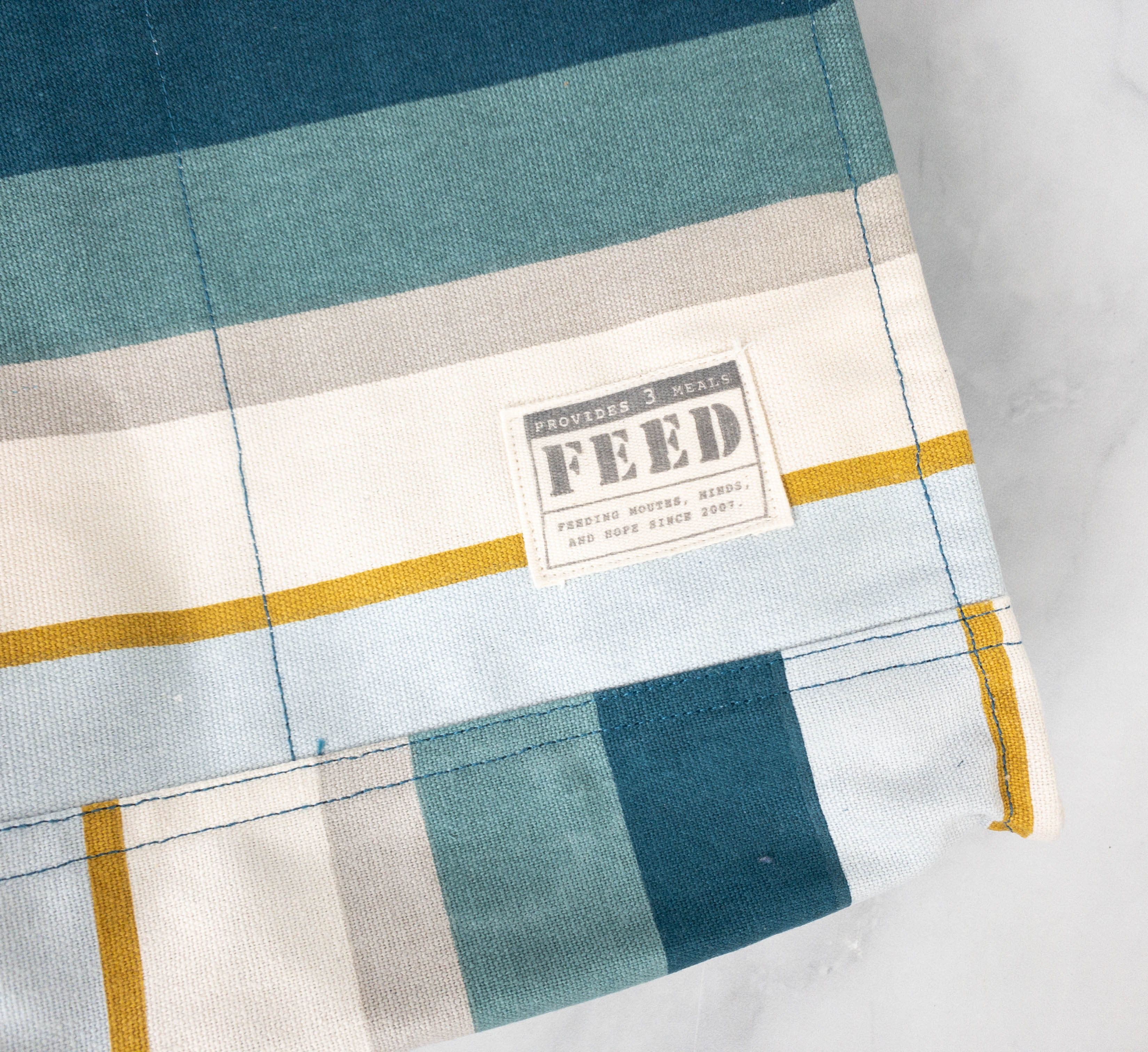 This bag is from the FEED Project which is a lifestyle brand that helps kids get something to eat with every purchase from them. Every product they make has a number on it that indicates the amount of meals provided with the purchase and this bag equals to 3 school meals for kids in need.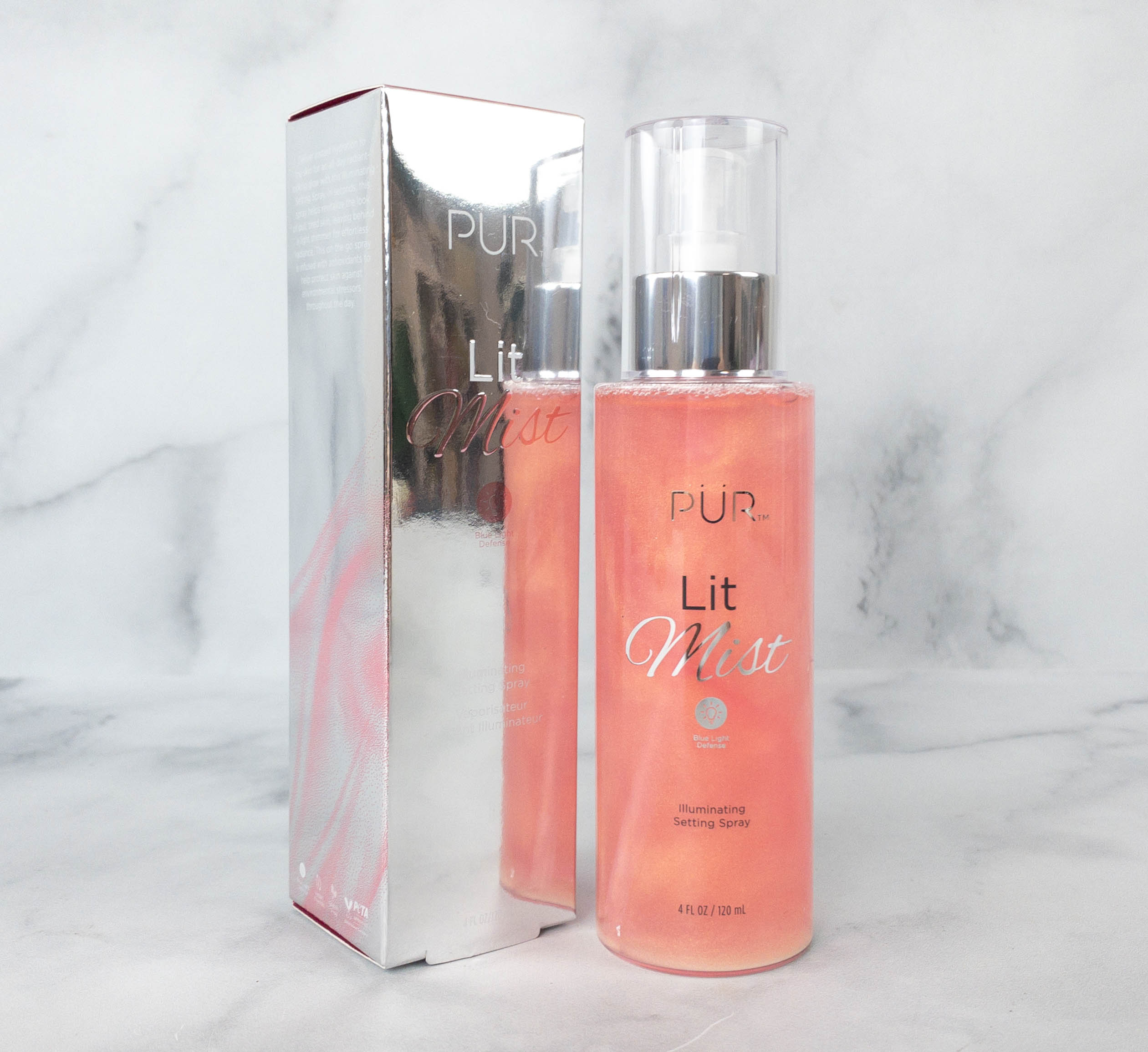 Pür Lit Mist Illuminating Setting Spray ($24) To help hydrate and revitalize the skin, here's a setting spray made with a blend of ginseng, green tea and vitamin B. Just a few spritzes adds a natural glow to the complexion! When I'm wearing makeup, it lessens any powdery appearance on my face so it looks like a second skin! It's not heavy or greasy either, so I really like it.
Annual subscribers could have chosen instead:
THREE SHIPS Lip Treatment Kit
PROVINCE APOTHECARY Regenerating Exfoliator + Resurfacing Mask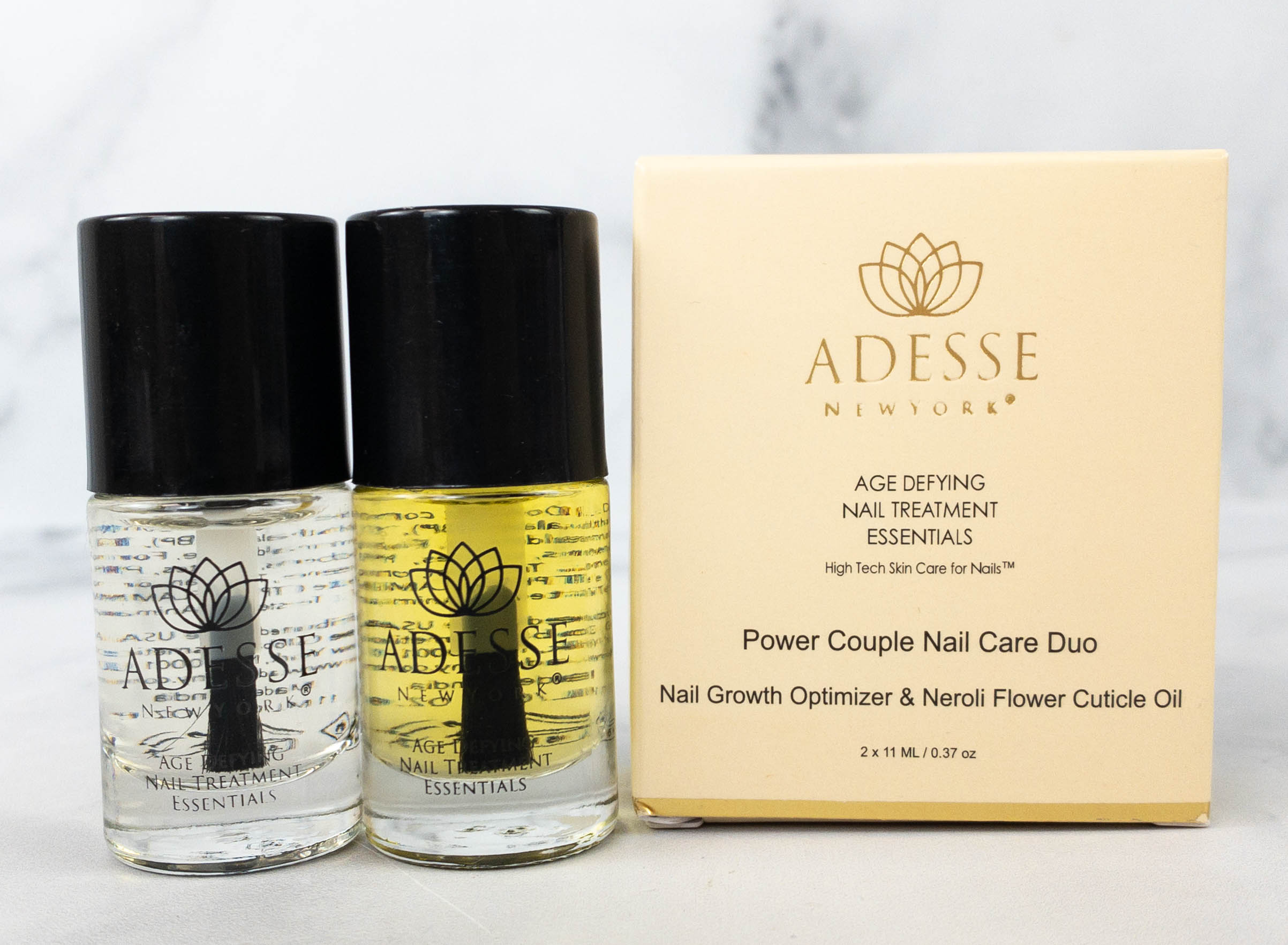 Adesse New York Power Couple Nail Care Duo. These two products work together in keeping nails looking beautiful and healthy. One is a Nail Growth Optimizer which strengthens nails, while the other is a Neroli Flower Cuticle Oil which has hydrating properties. Both of them are also gentle and easy to use!
Annual subscribers could have chosen instead: WYLD French Pink Clay Konjac Sponge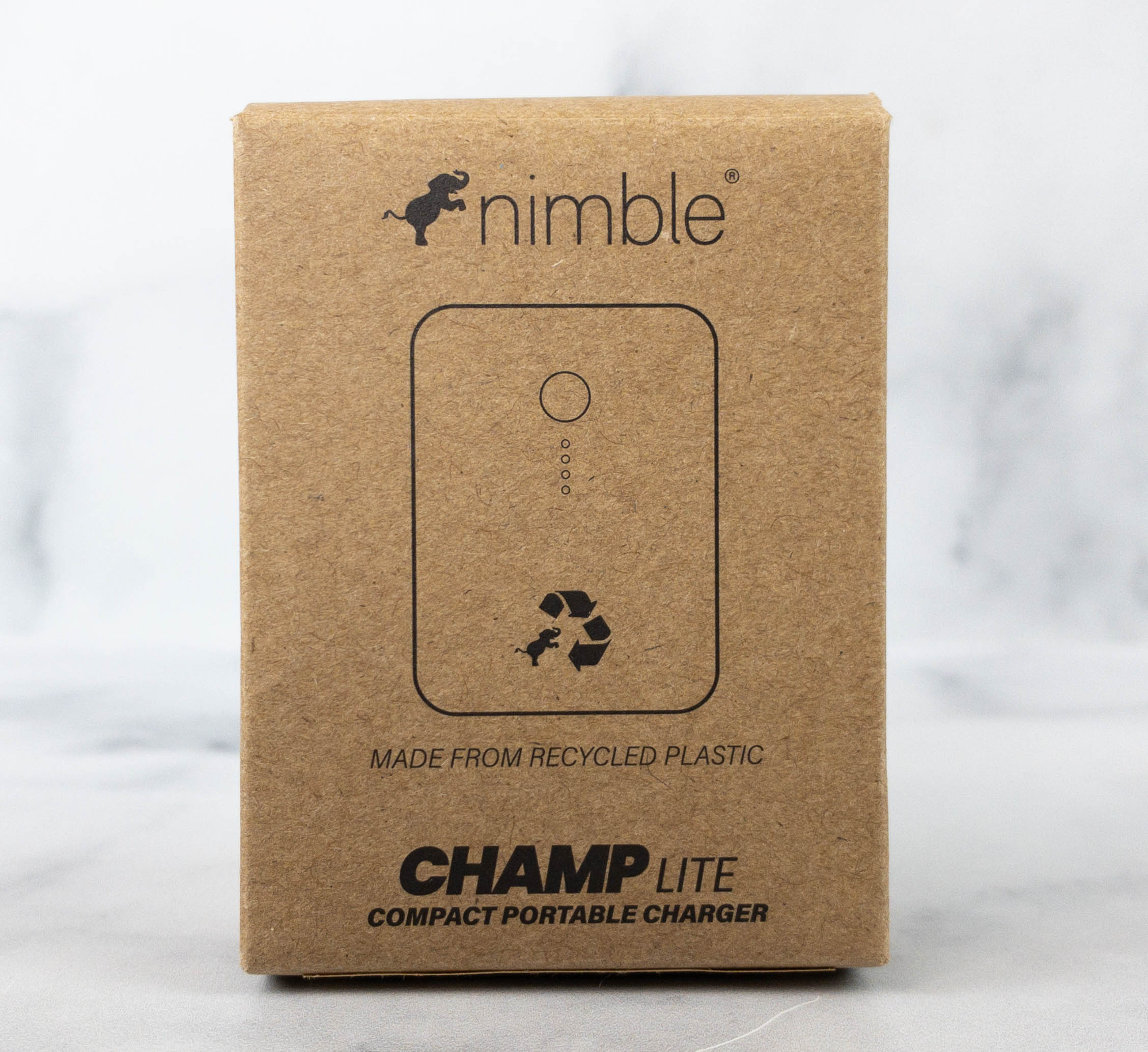 Nimble Champ Lite Compact Portable Charger – SIMILAR ($49.95) Here's another must-have when traveling, a portable charger. It came in its own box packaging.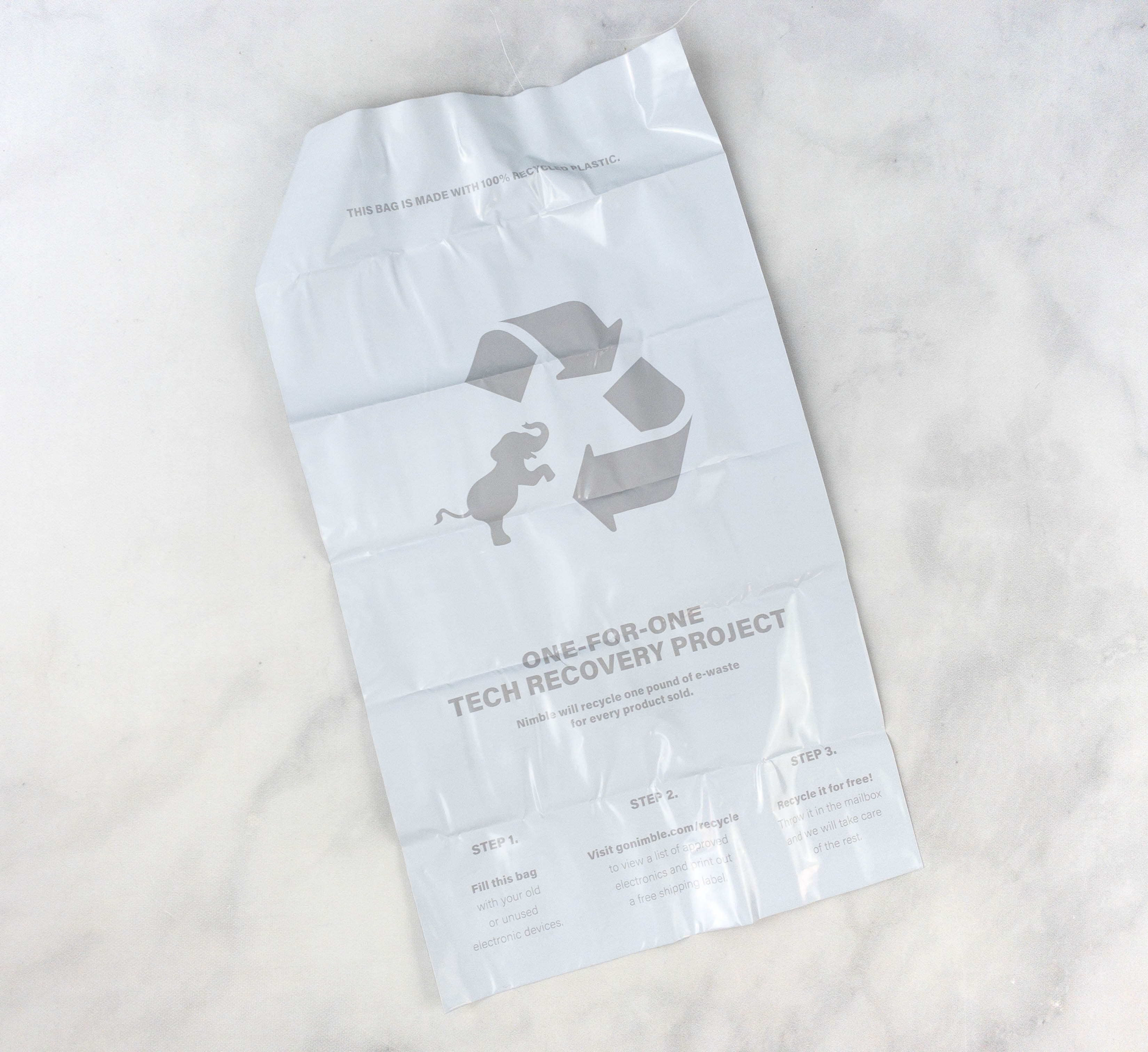 It also came with a tech recovery project bag that you can use when disposing and recycling your old or unused gadgets!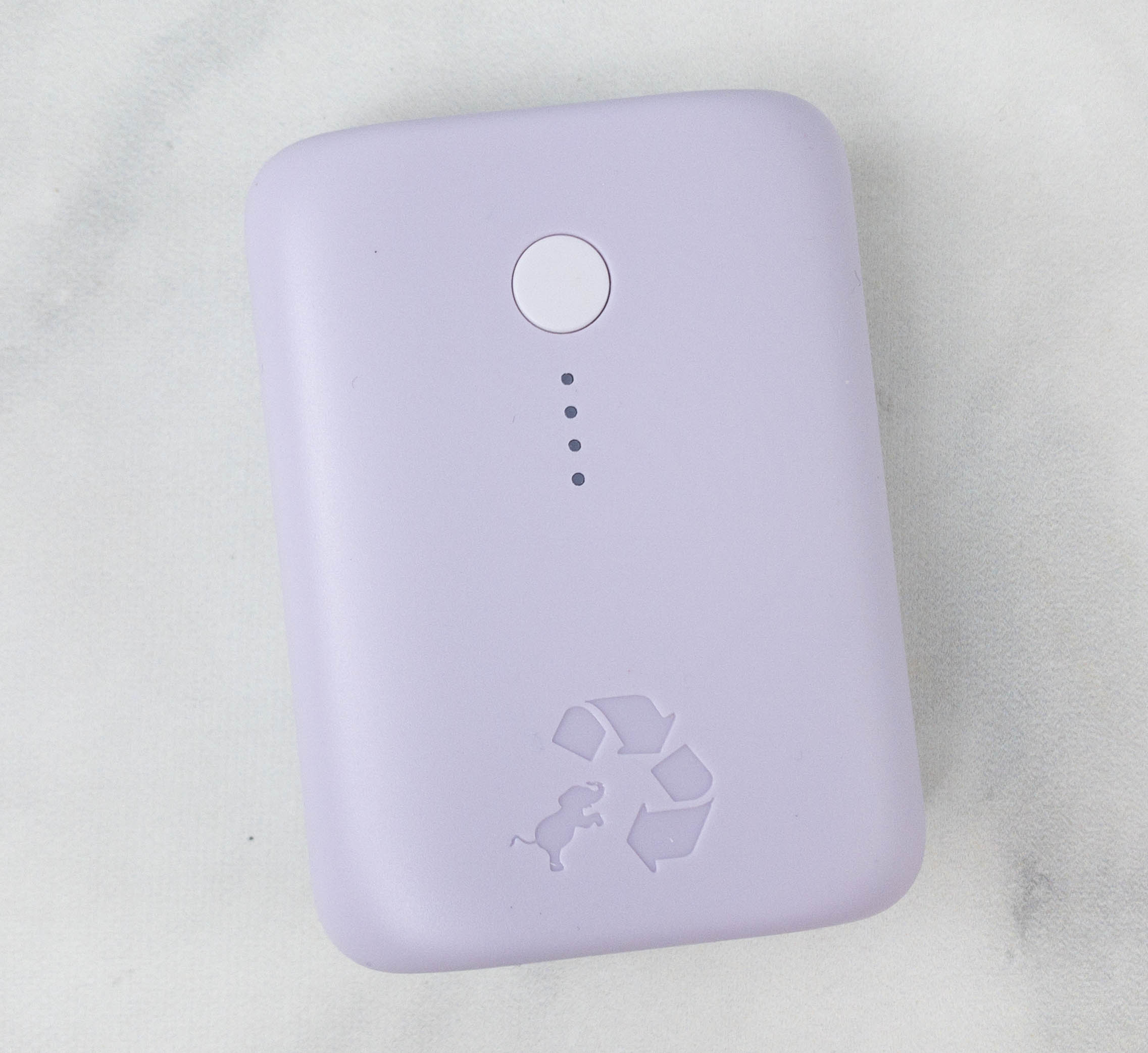 Here's the portable charger! I love that it came in a light purple shade because it looks really cute. It's small and compact, and it also has a power button along with a light up indicator so you will know when you will need to re-charge it.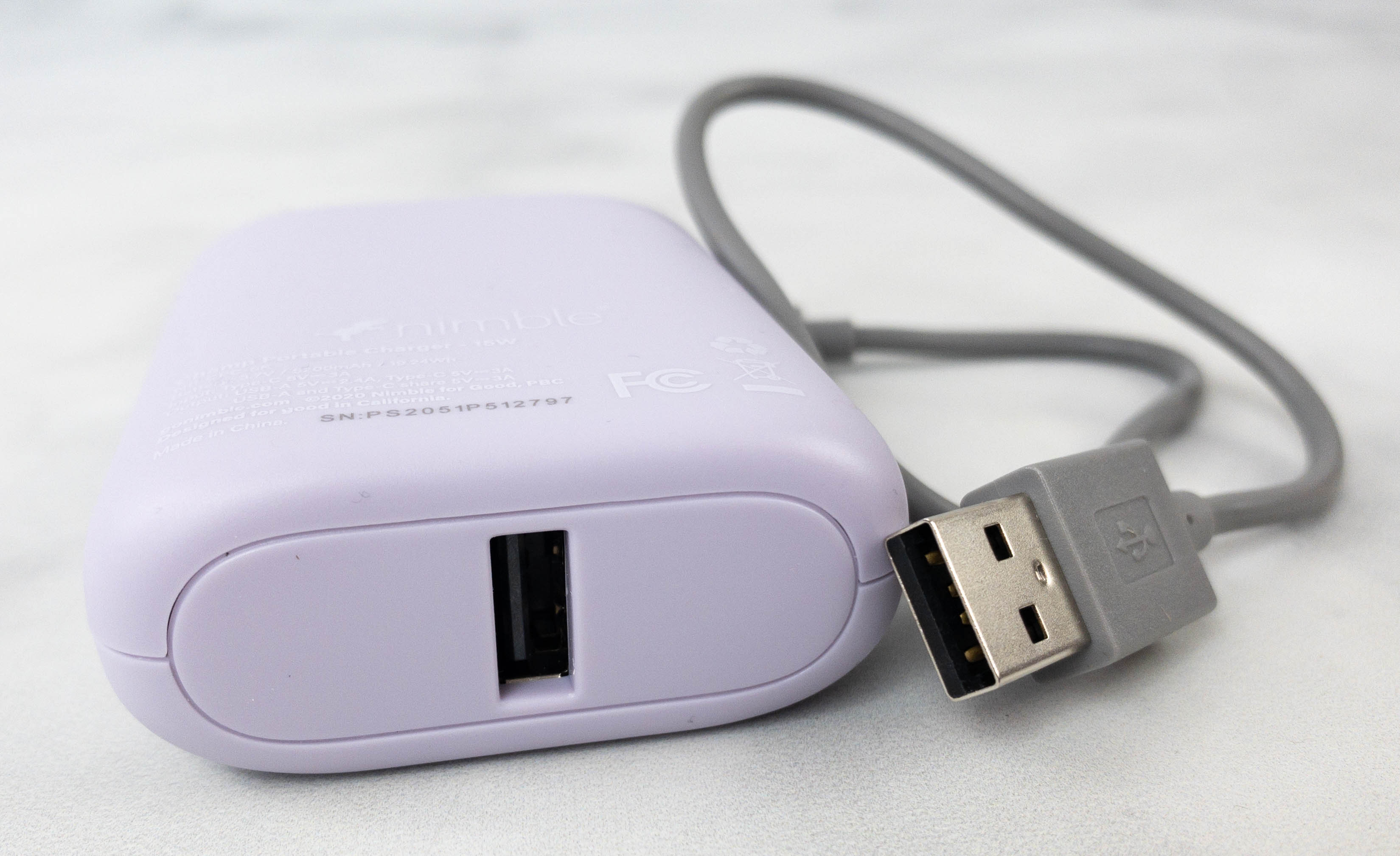 It has 10000mAh and can charge two devices simultaneously. It can also charge both Android and Apple products, just make sure that you have the proper cord with a USB on one end so you can connect it on this charger. I keep on looking for chargers, and I'm always happy to have a little one around!
Annual subscribers could have chosen instead:
PALM + PERKINS Set of 4 Upcycled Napkins
DIFF EYEWEAR Finn Sea Tortoise Blue Light Glasses
The CAUSEBOX Spring box is filled with great around-town and travel-friendly items from socially conscious brands! The bag and the charger are the most useful ones for me, and they are also my favorites from this box. The bag is spacious enough to bring my essentials like my phone, wallet, and some basic makeup items. What I like about the charger is that it's not too bulky, so it's easy to carry around as well. The rest of the items are also high-quality! This subscription truly is a great way to support brands with meaningful causes. Starting the Summer 2021 box, this box will be called Alltrue. Despite the rebranding, they are still sticking to their mission of promoting mindful, sustainable, environmentally conscious, ethical, and healthy lifestyle choices, and that's really great!
What's not really great is that the shipping is insanely late on these boxes, and Alltrue could do better on communicating how the products support a sustainable mission. The info is in the box (see below for pics of the magazine) – some products donate to charity, others reduce plastic use/waste, others are planet-friendly and/or vegan. I think the magazine does a pretty good job of highlighting why the items were selected, but it's not always super apparent during the spoilers period. I'm also curious to see how well they do with this when they move to a paid magazine, which is also weird. I'm pro reducing paper – send me this info in an app or email! What I really want to see in my box are the 3 pages with the items and bullet points of why they were curated.
What do you think of the Spring 2021 CAUSEBOX? Visit Alltrue to subscribe or find out more!
Here's more of the booklet:
The box includes a booklet with product descriptions and fun articles!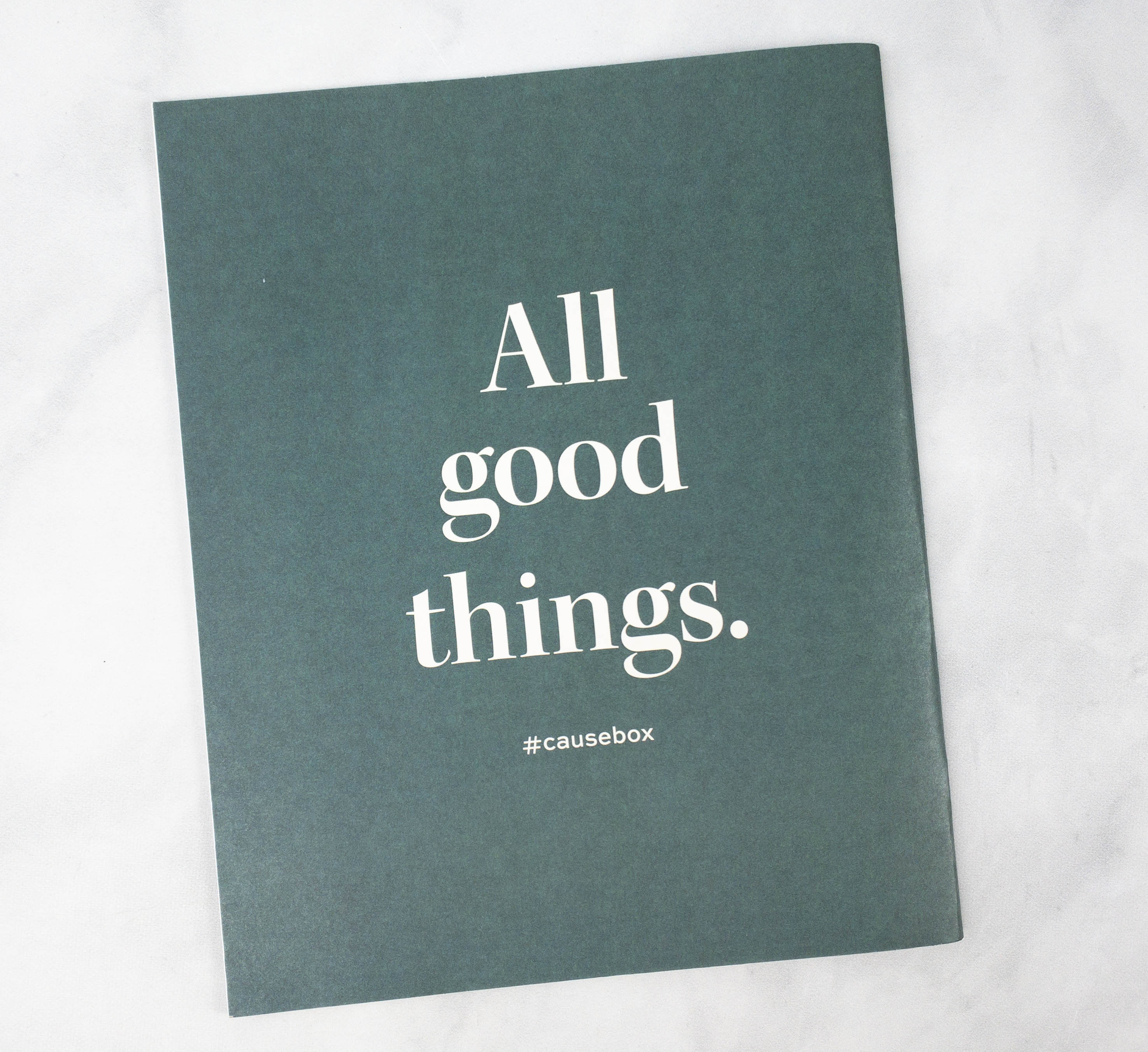 All good things.

#Causebox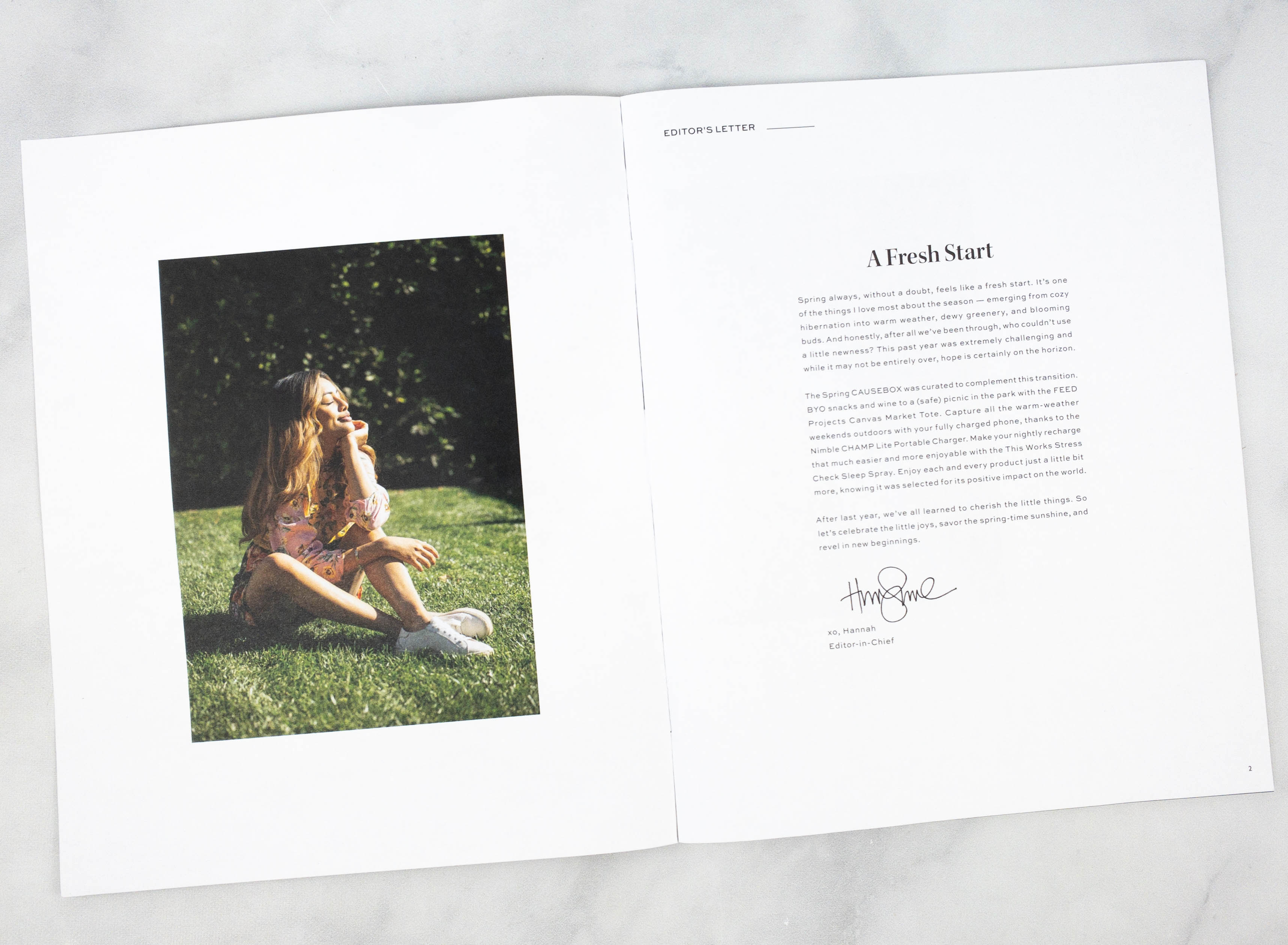 There's a message from Hannah, the Editor-In-Chief.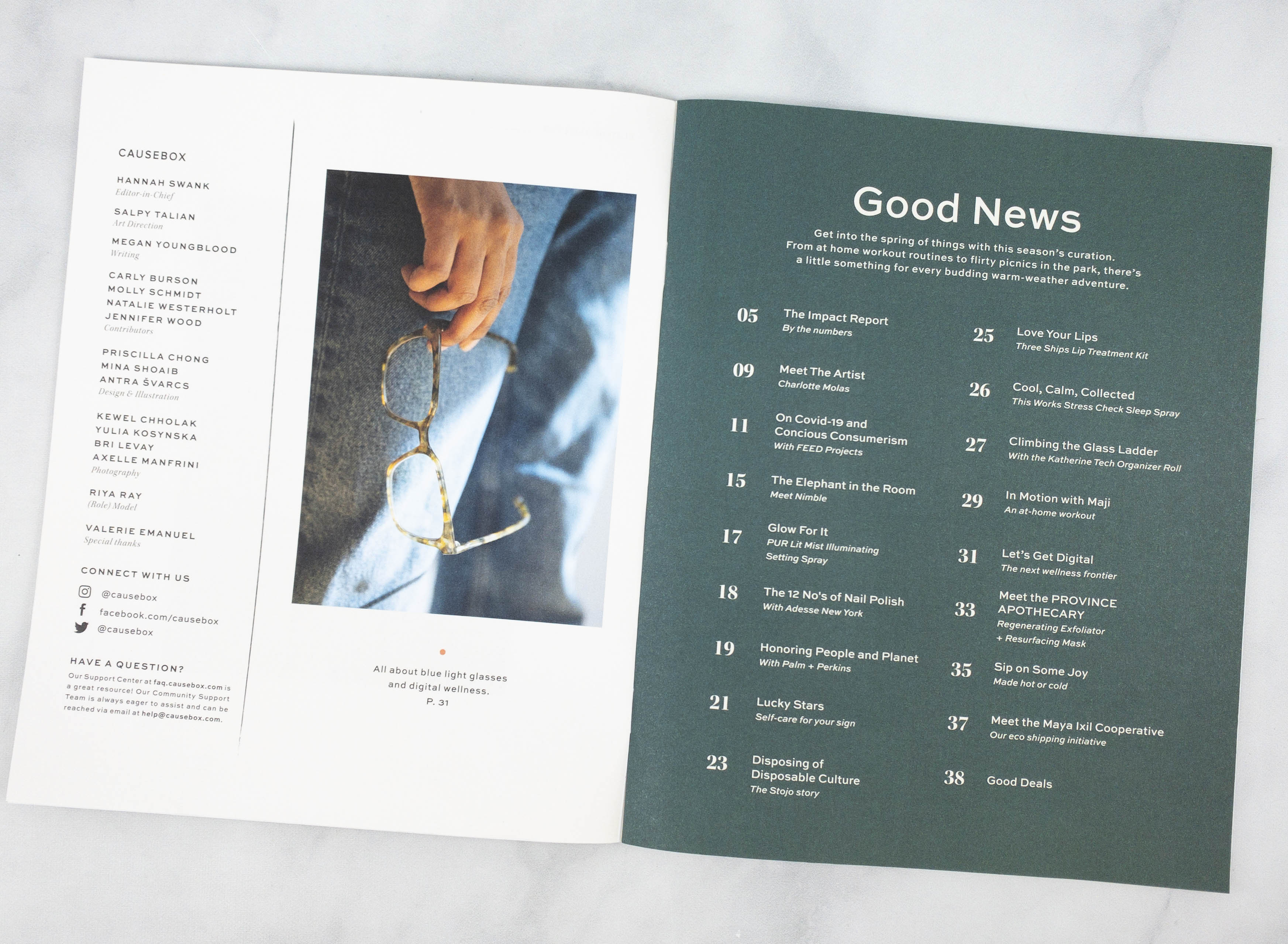 There's a table of contents so you can easily browse the pages you want to read!
All the items inside the box is also featured in this booklet.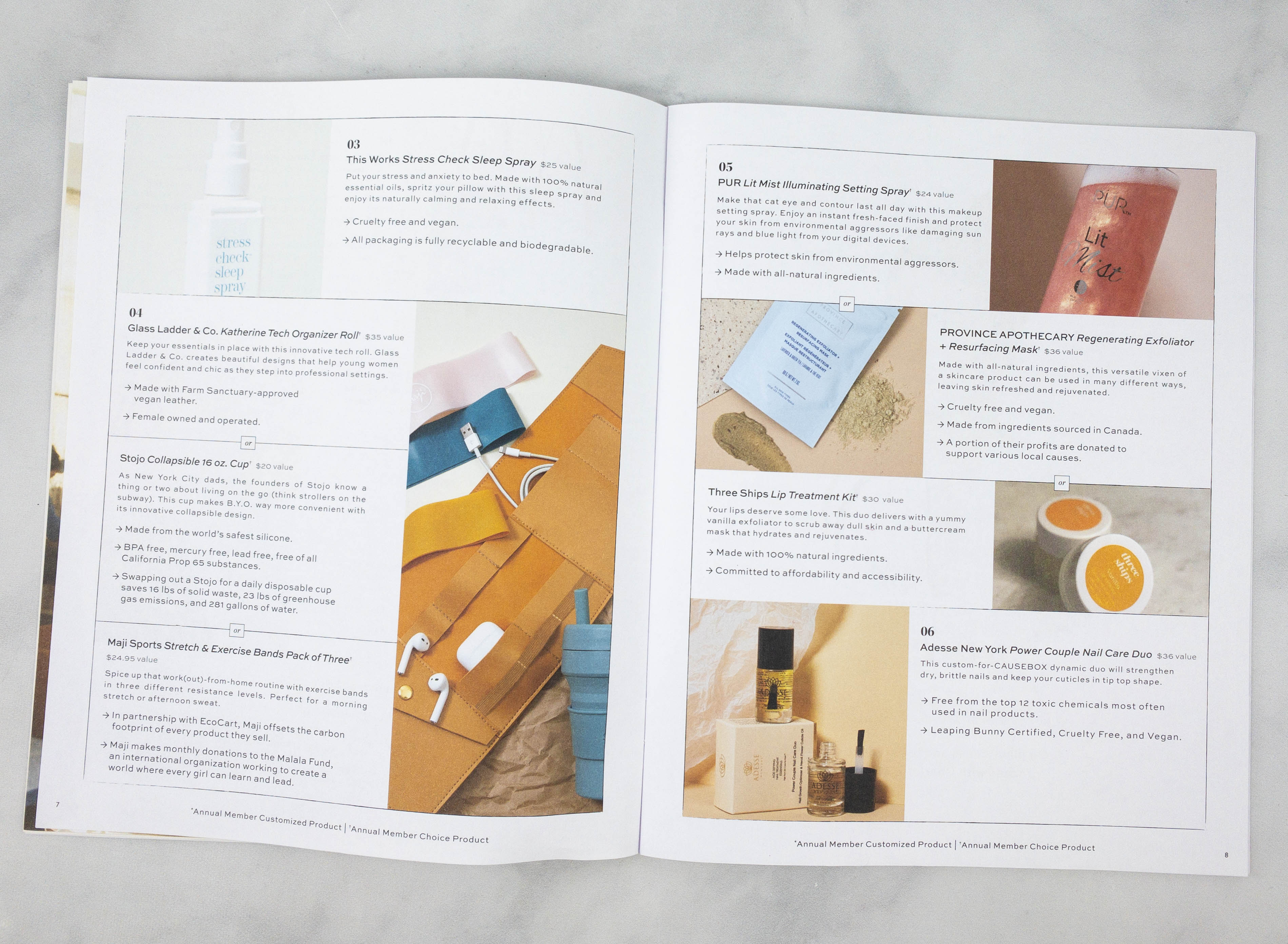 There's a photo, a brief description of the item as well as the retail value.
Here's a full feature on one of the items inside the box!
I love reading about the items they sent me.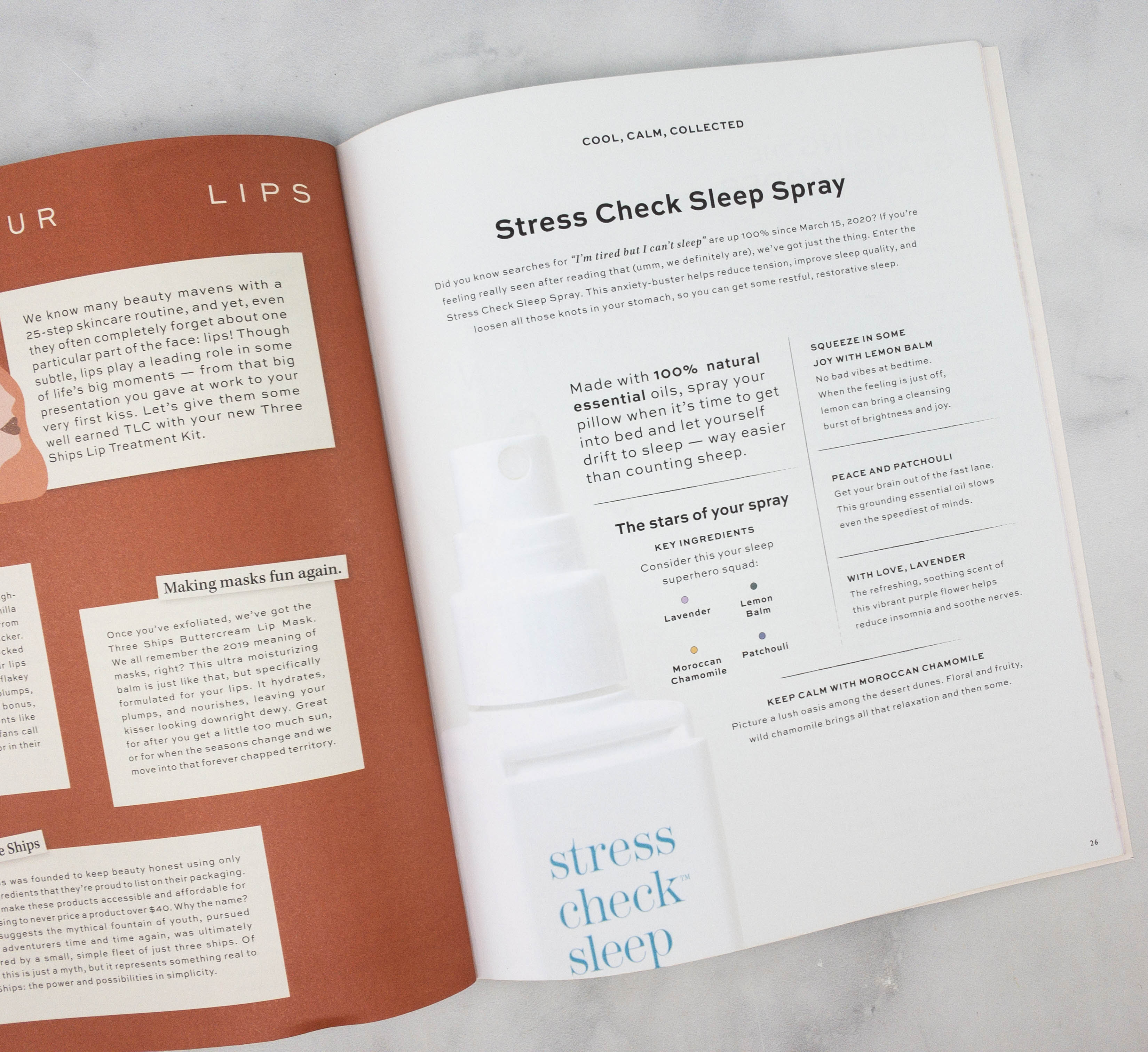 This booklet contains so much information about the products inside the box!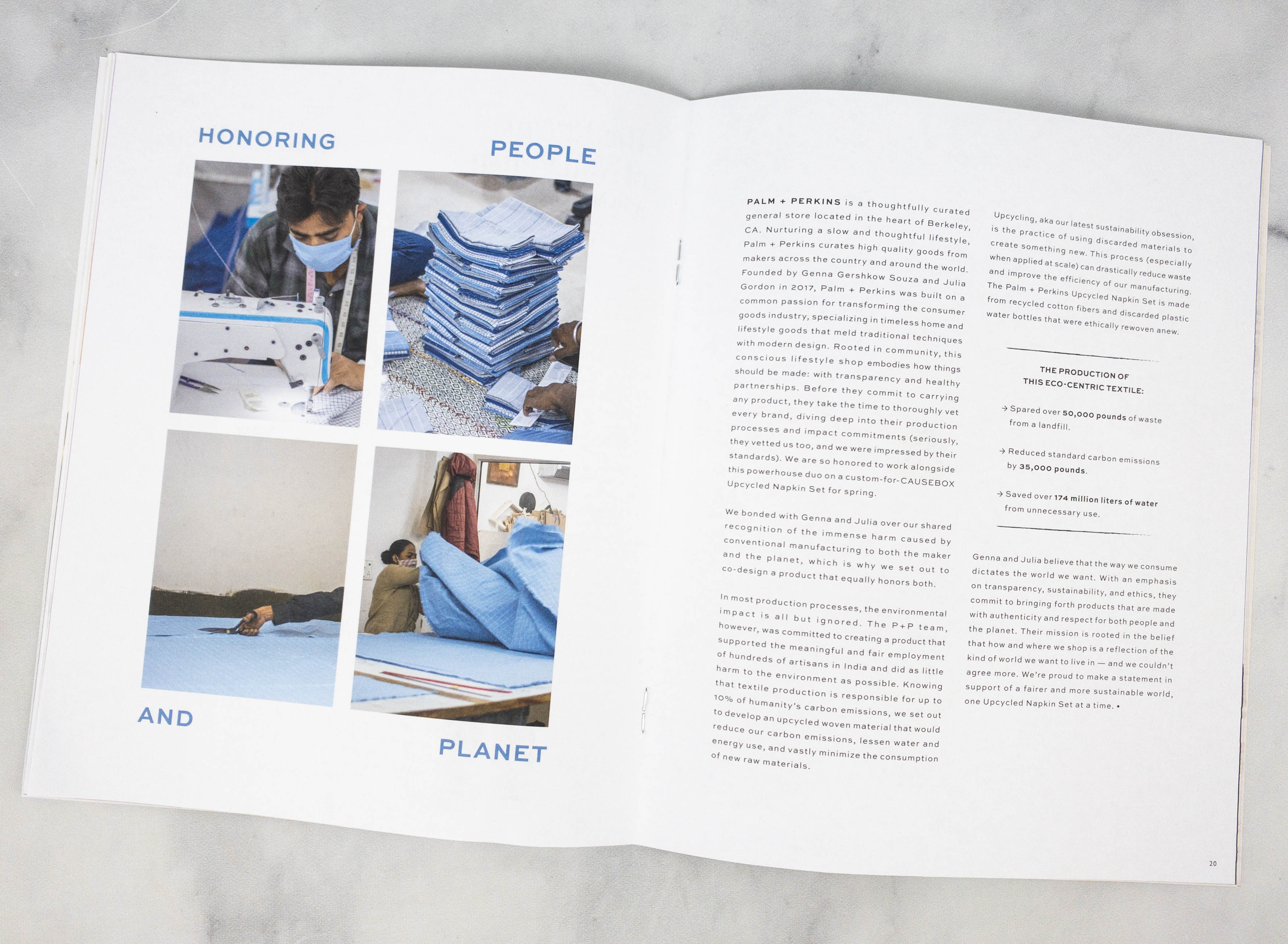 It even features stories about different makers!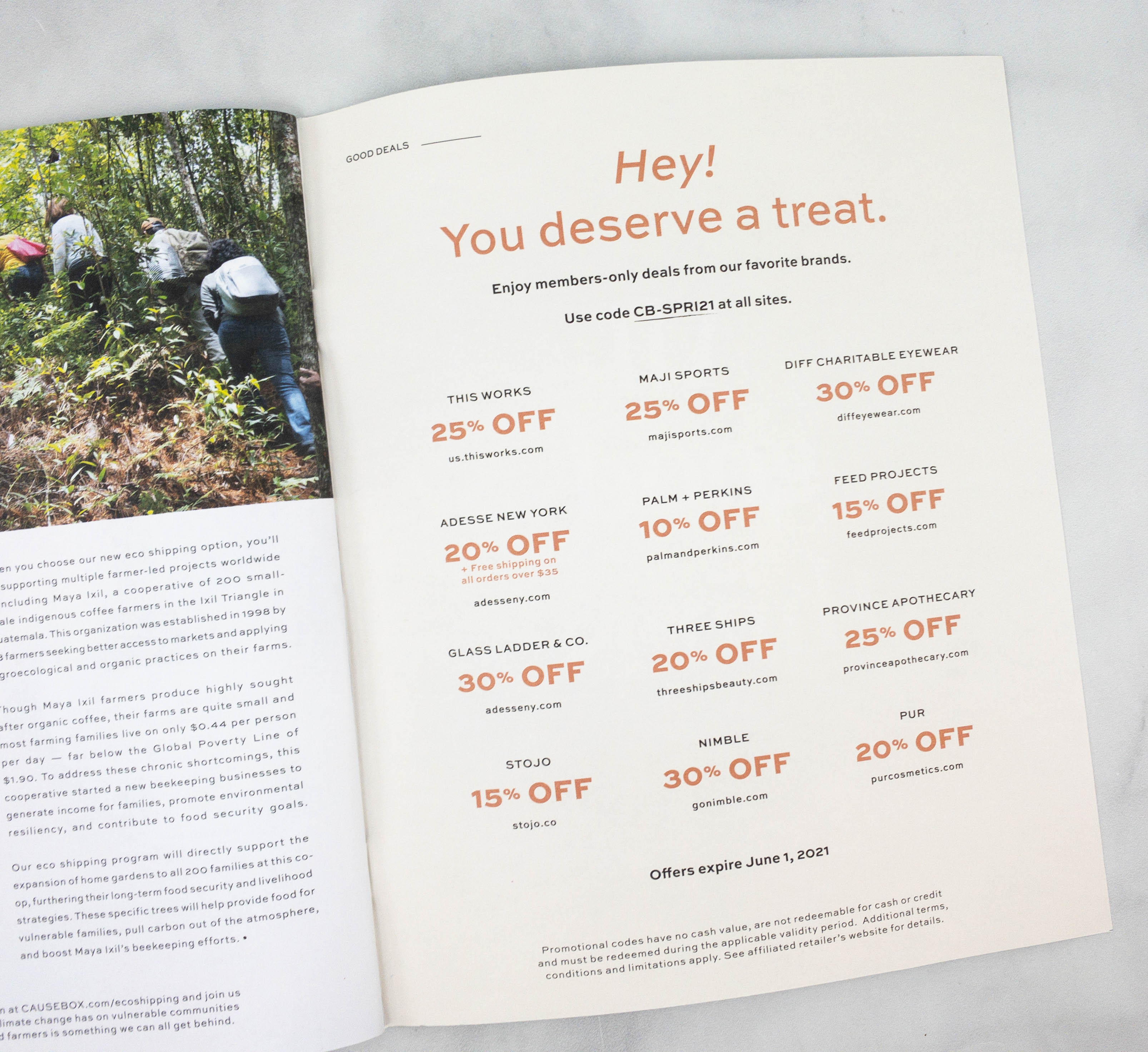 There are also a lot of discount coupons that can be found in the booklet which you can utilize when purchasing from the participating websites!