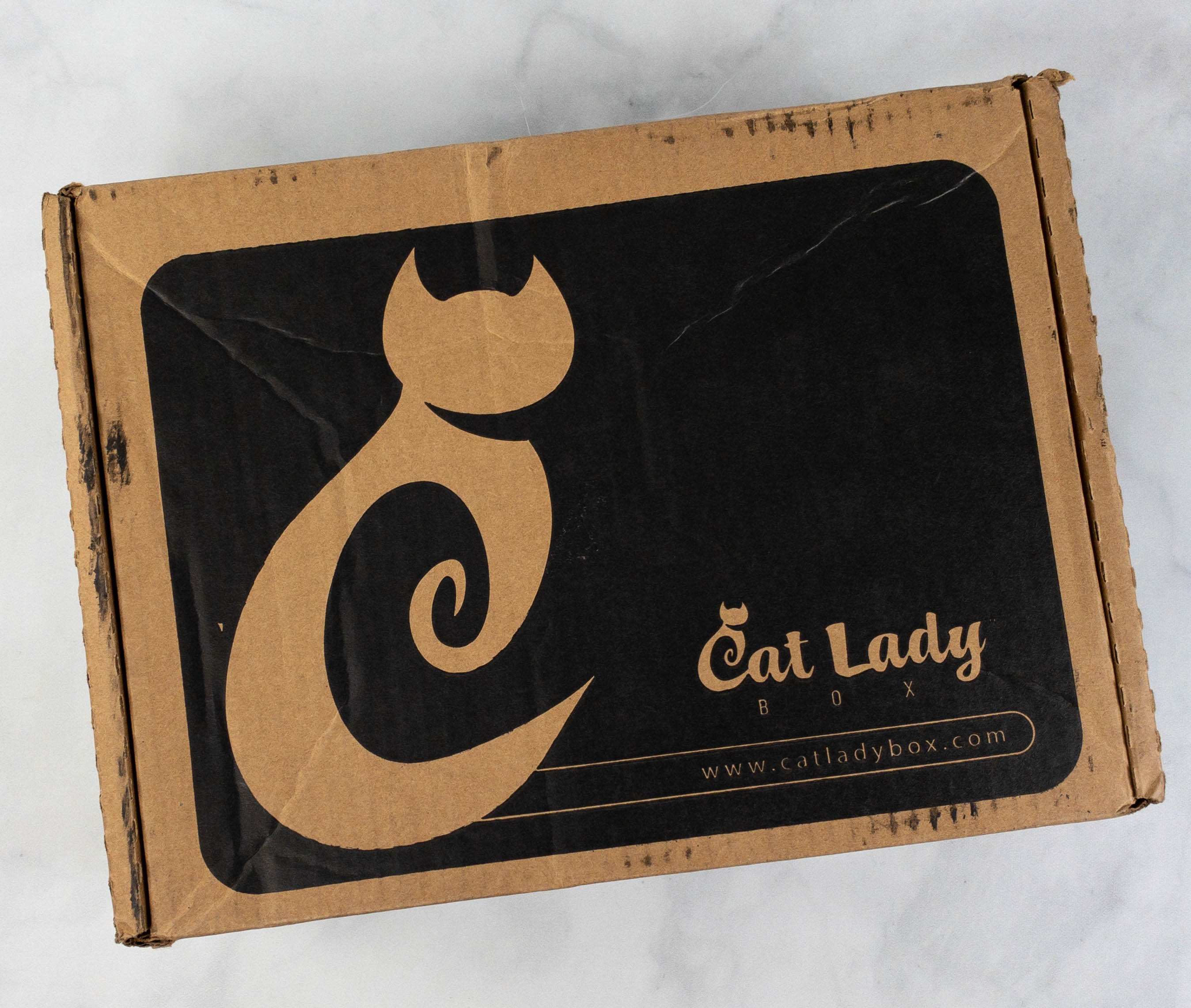 CatLadyBox sends monthly boxes for cat ladies and their cats! This cat subscription box offers two types of boxes: the Crazy CatLadyBox that contains cat-themed items for you and your cat, and the CatLadyBox which contains things just for you. Each curation might include cat-themed shirts, jewelry, home decor, accessories, art, and more – all delivered in a box your cat can keep. Cat Lady Box topped the list in our 2021 readers' choice picks of best subscription boxes for cats!
This is a review of the CatLadyBox without the cat toys.
Everything arrived in a brown box with a Cat Lady Box branding.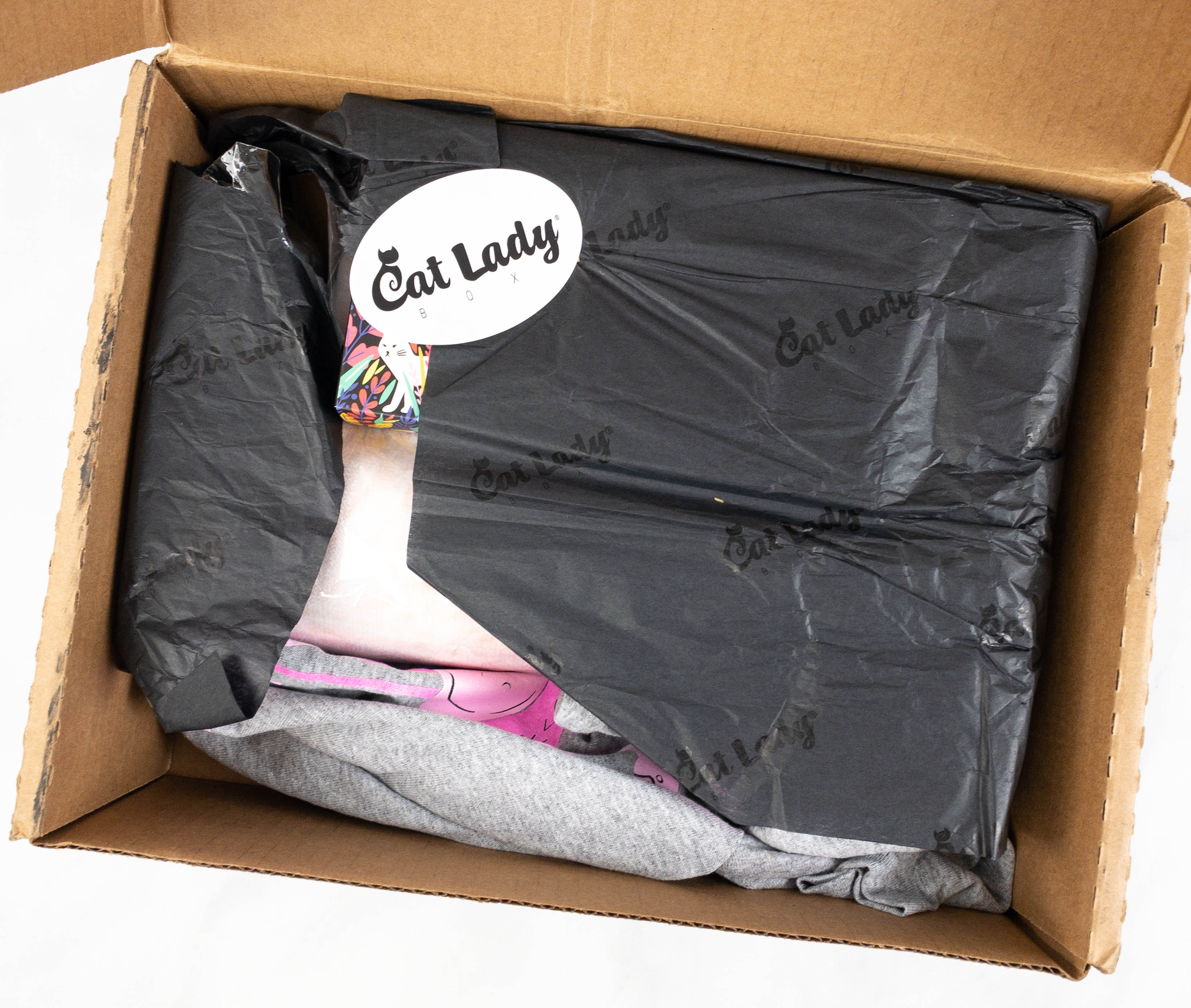 The items were wrapped in black tissue paper.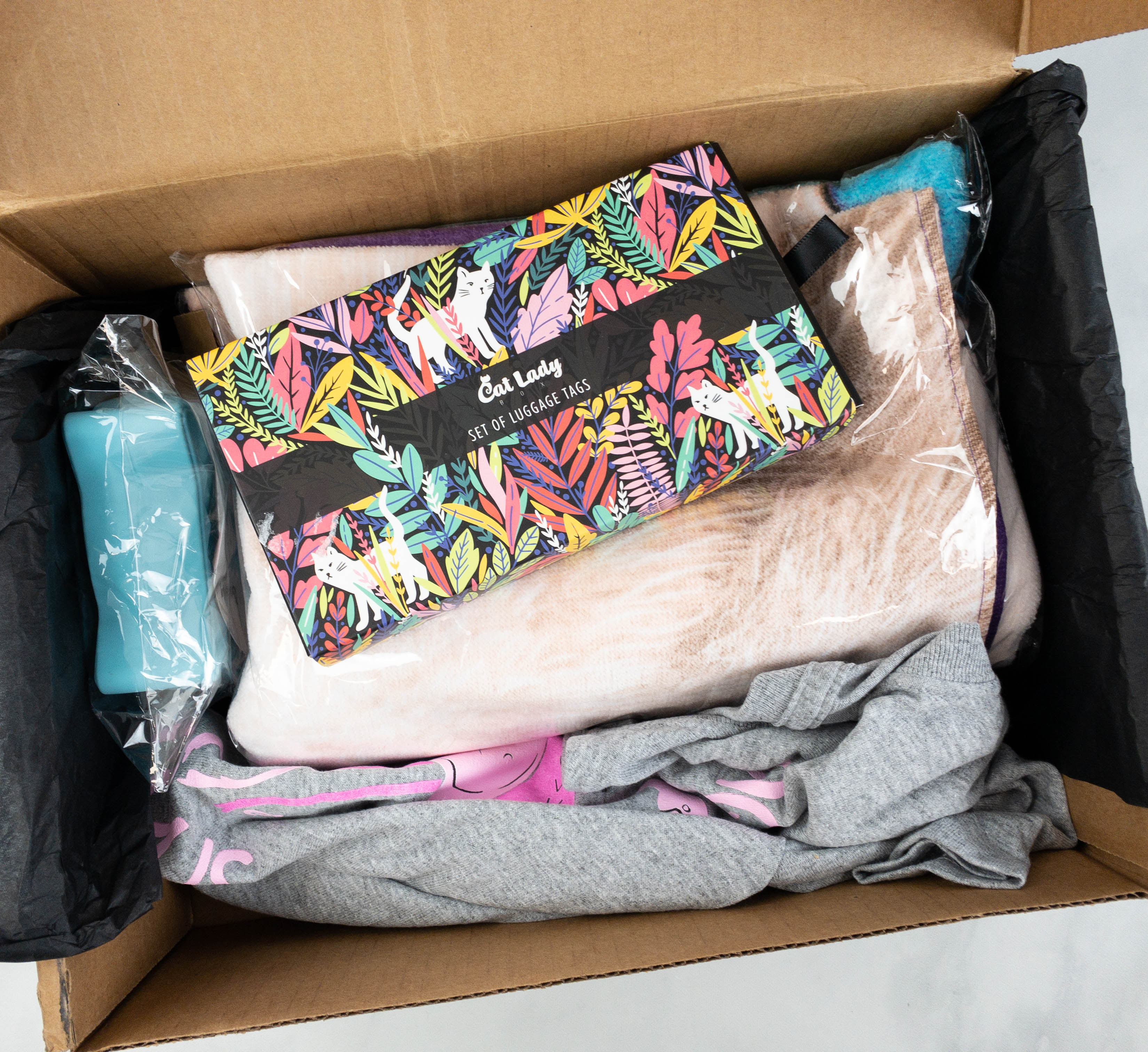 Some of the items were also packed in plastic.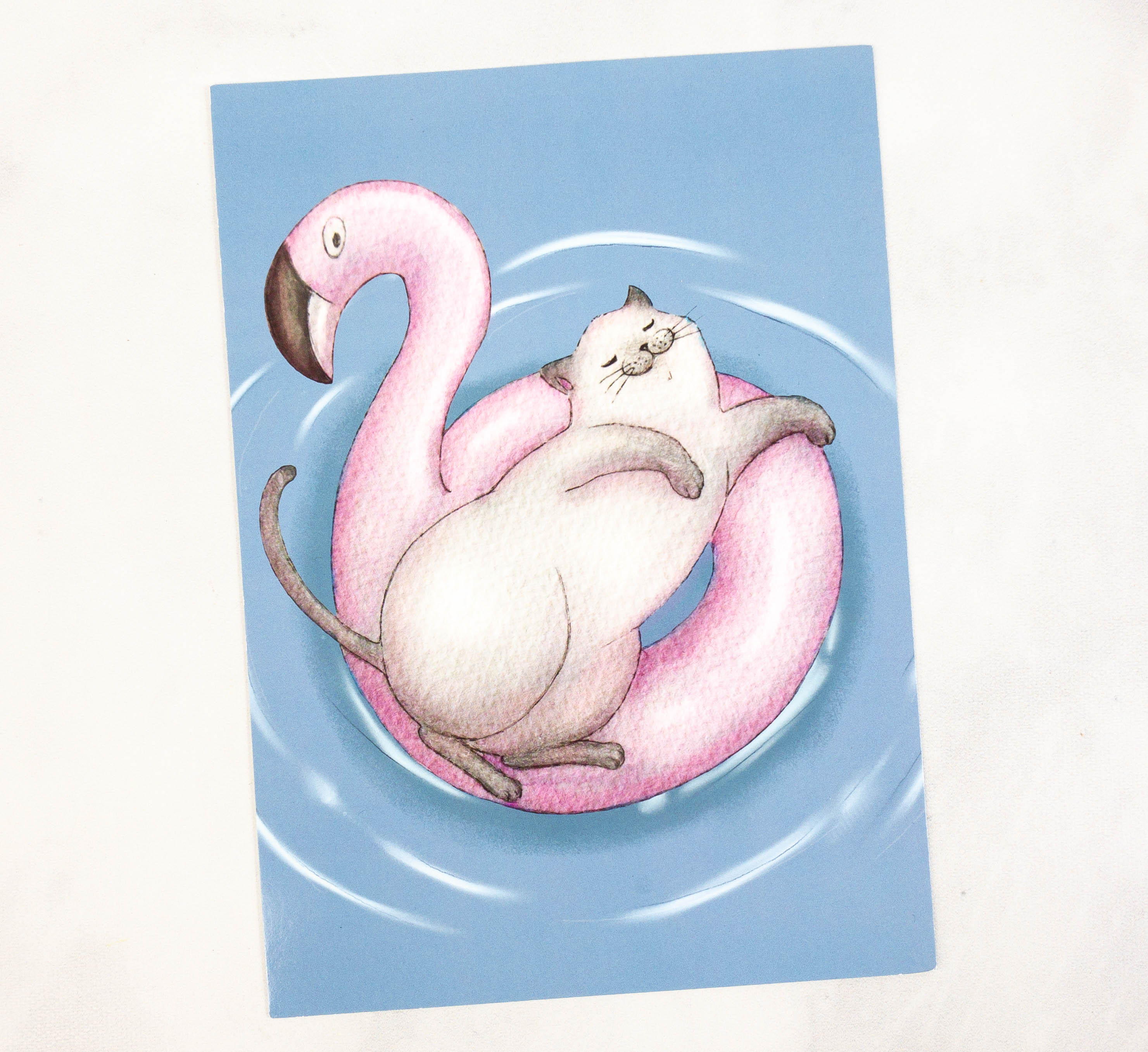 The information card features a cute cat artwork by the featured CatLady artist, Denisn't.
At the back, there's a list of all the items in the box with their retail value and a brief description.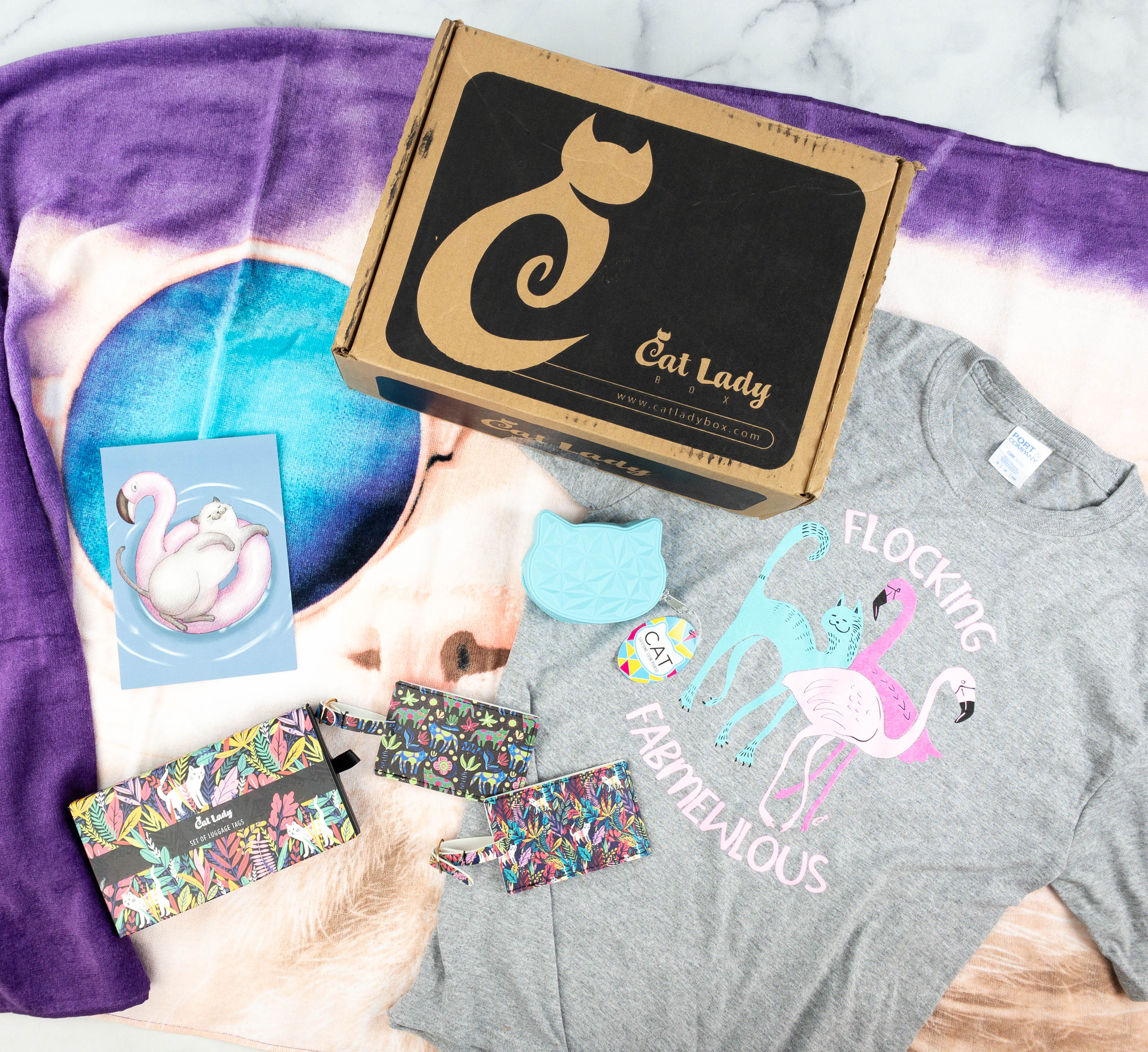 Everything in my CatLadyBox, with the theme POOL PAWTY BOX!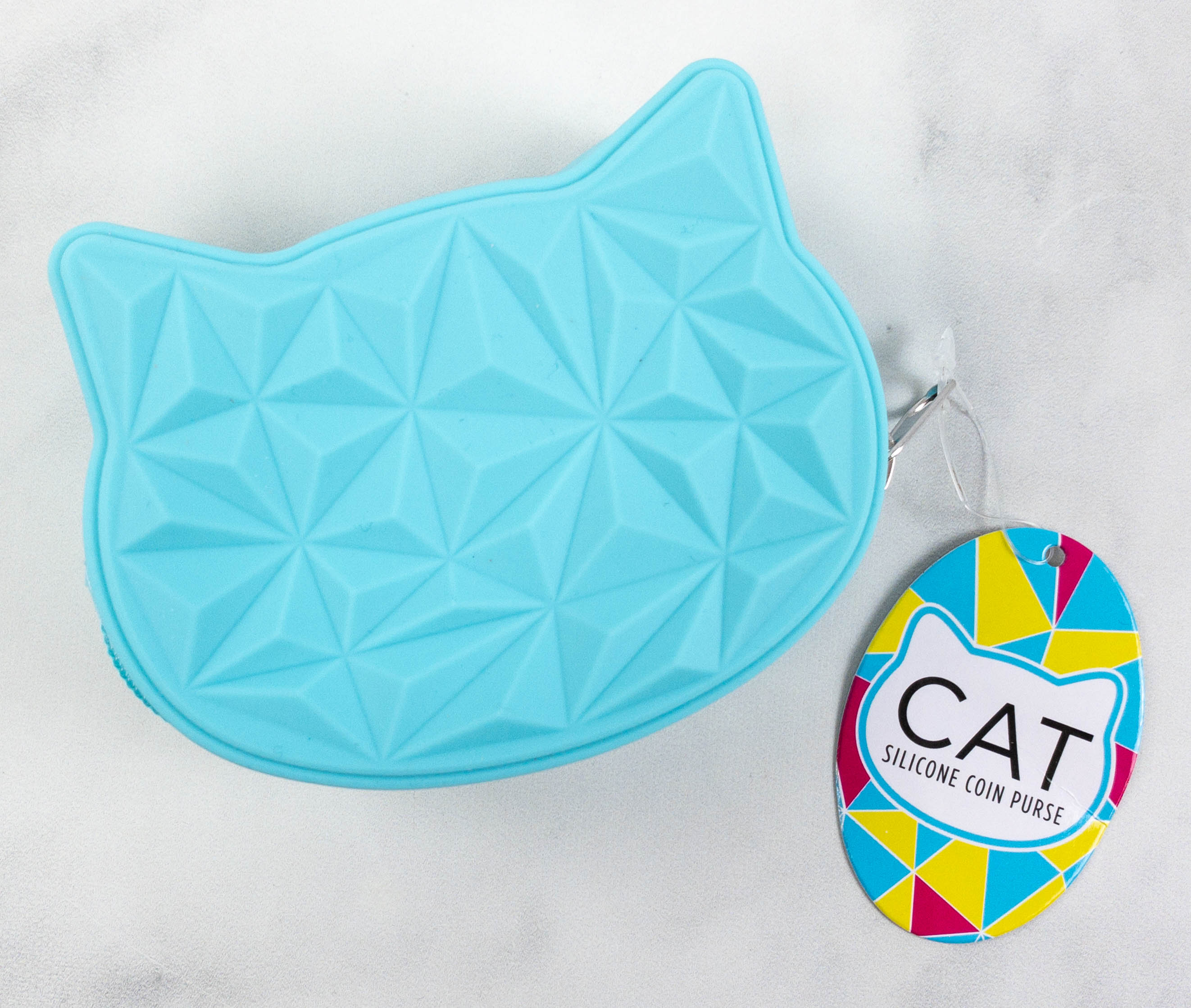 Silicone Kitty Purse ($11.99) This cute silicone purse is shaped like a cat head. It also has an embossed geometric design that adds flair to it!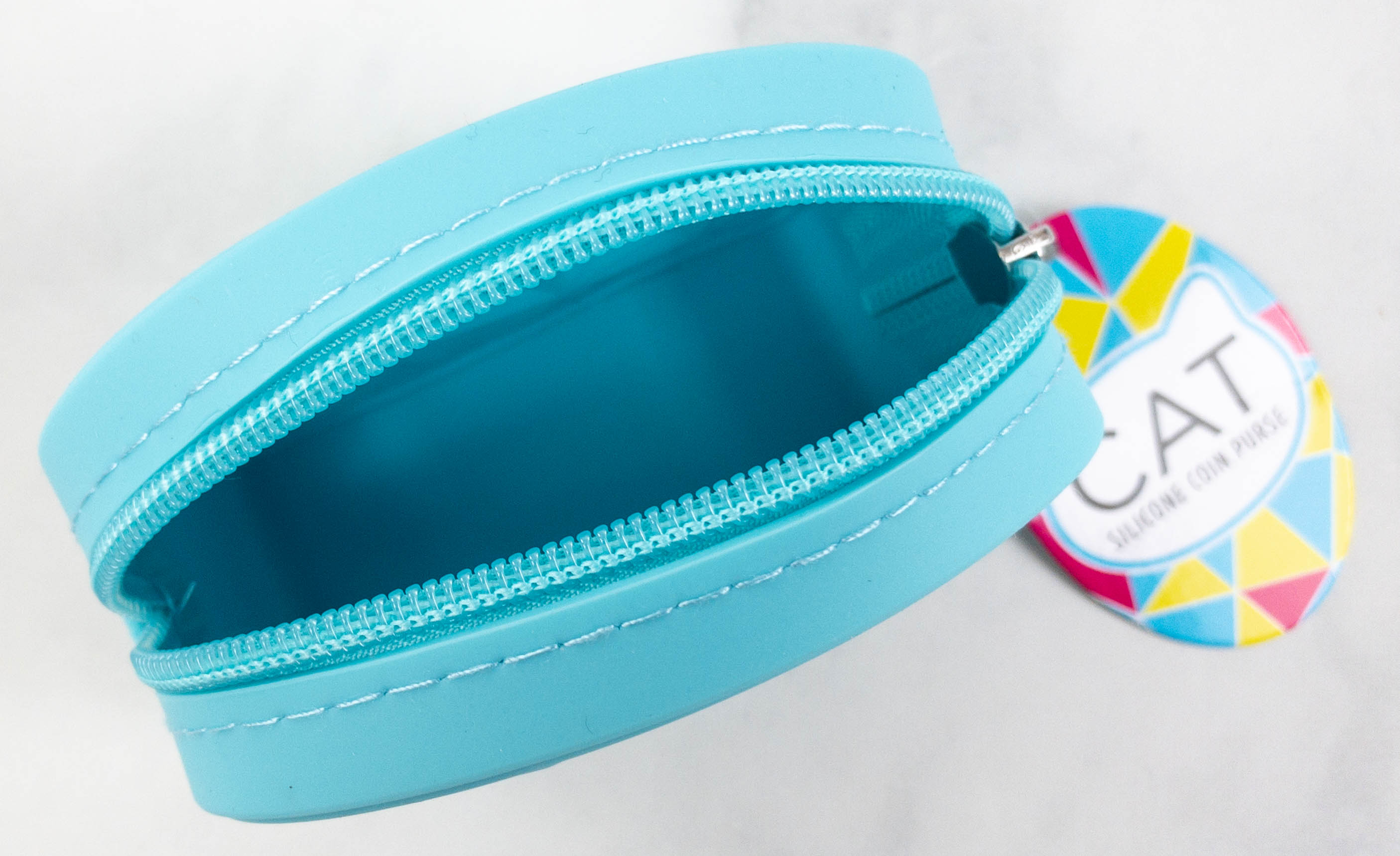 It opens up at the bottom and it's spacious enough to hold spare change and even a few small trinkets.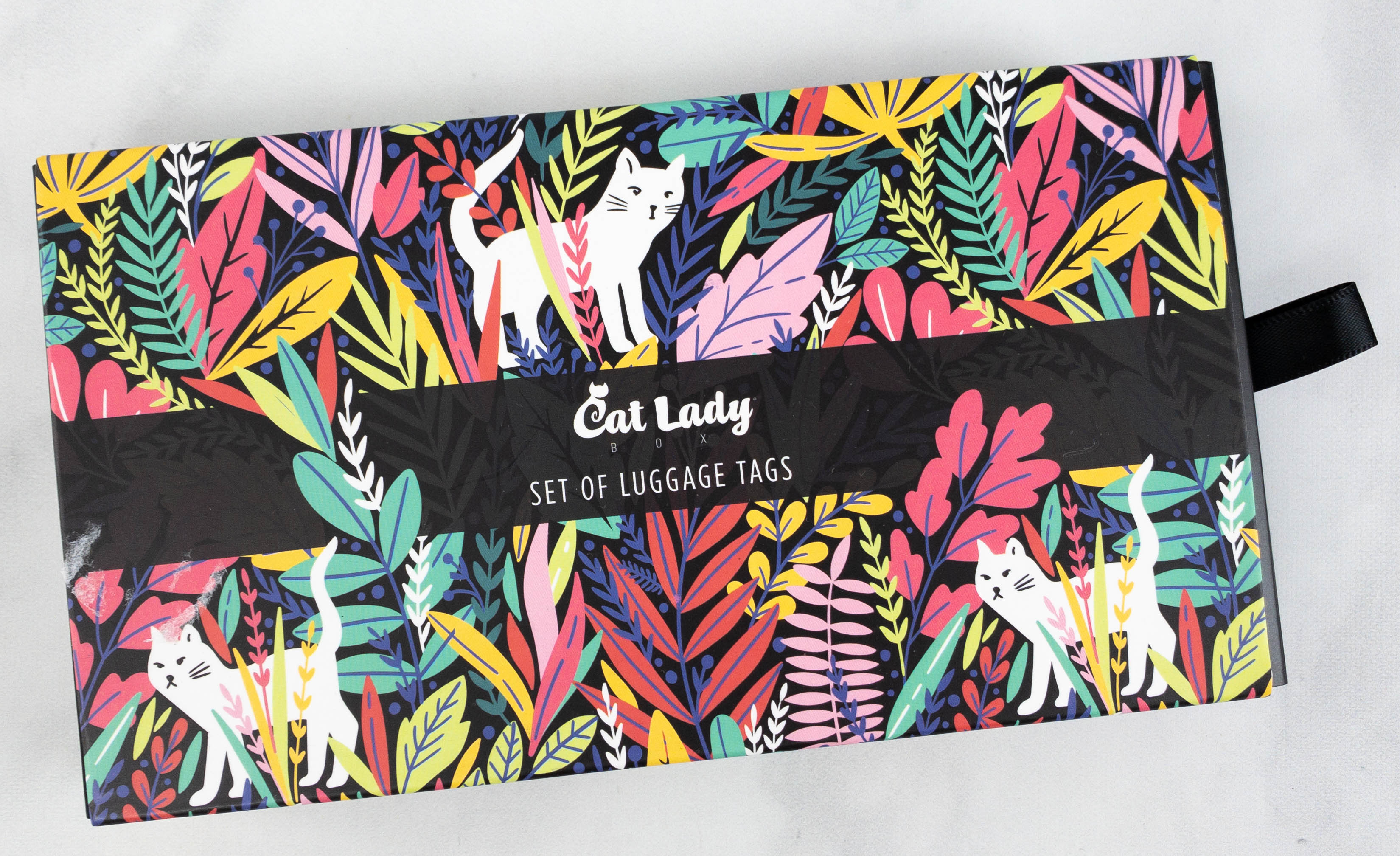 Cat Lady Luggage Tags ($18.99) The luggage tags came in their own colorful box!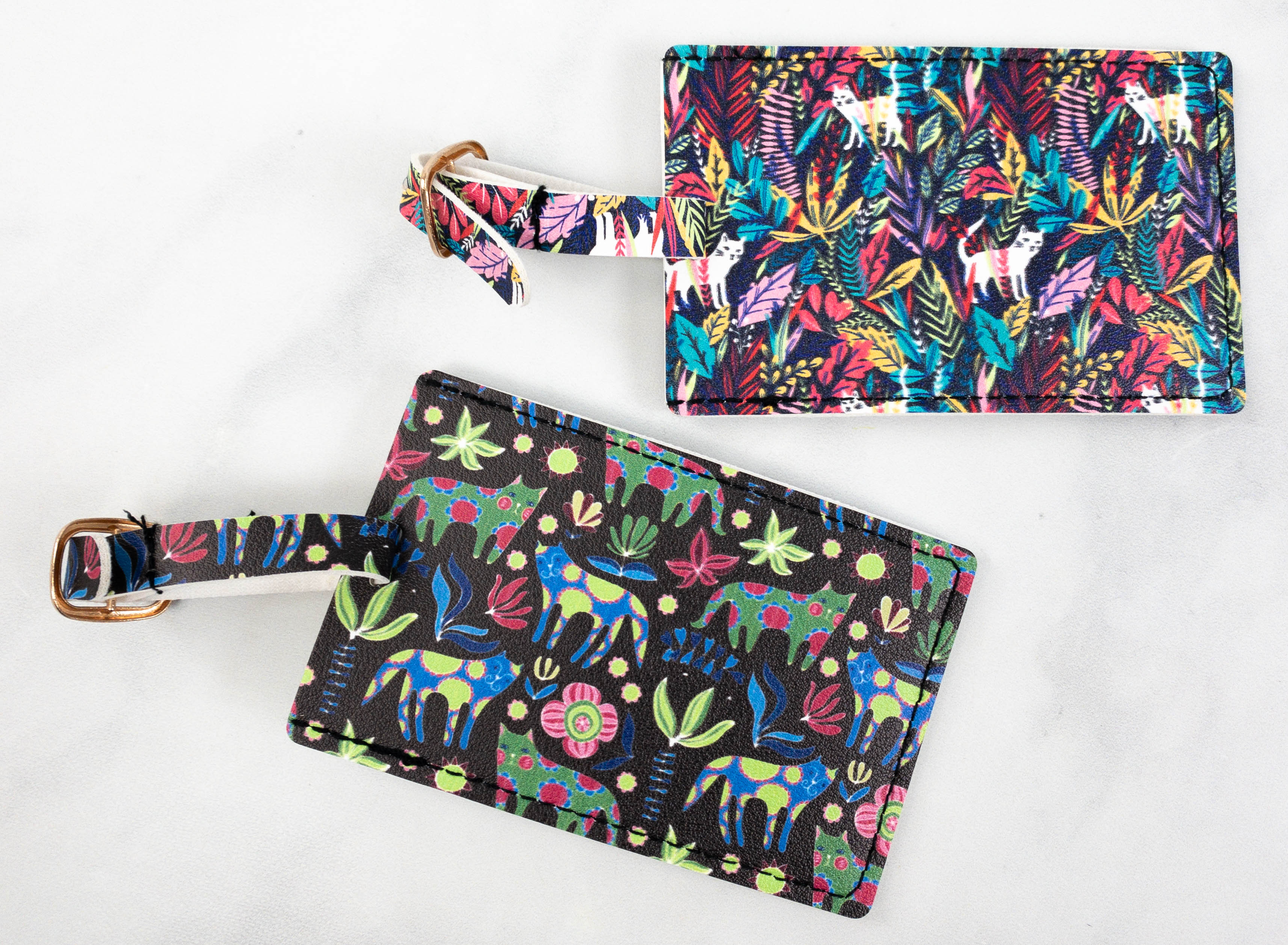 Inside, there are two luggage tags. They feature different designs, but both include lovely cats.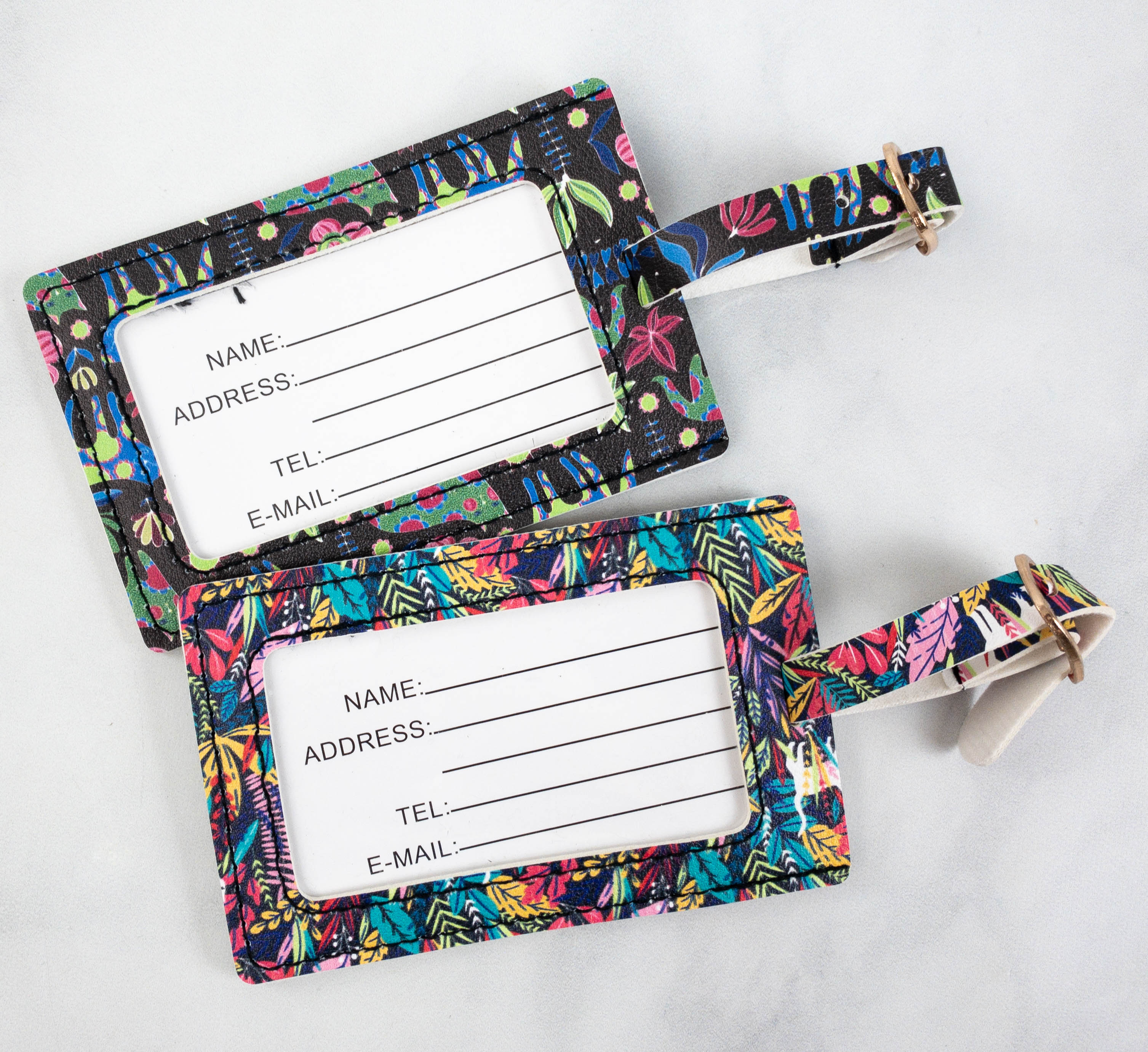 I love the designs because they add a pop of color to my suitcases! There's also a card inside each tag, which you can be filled up with personal details.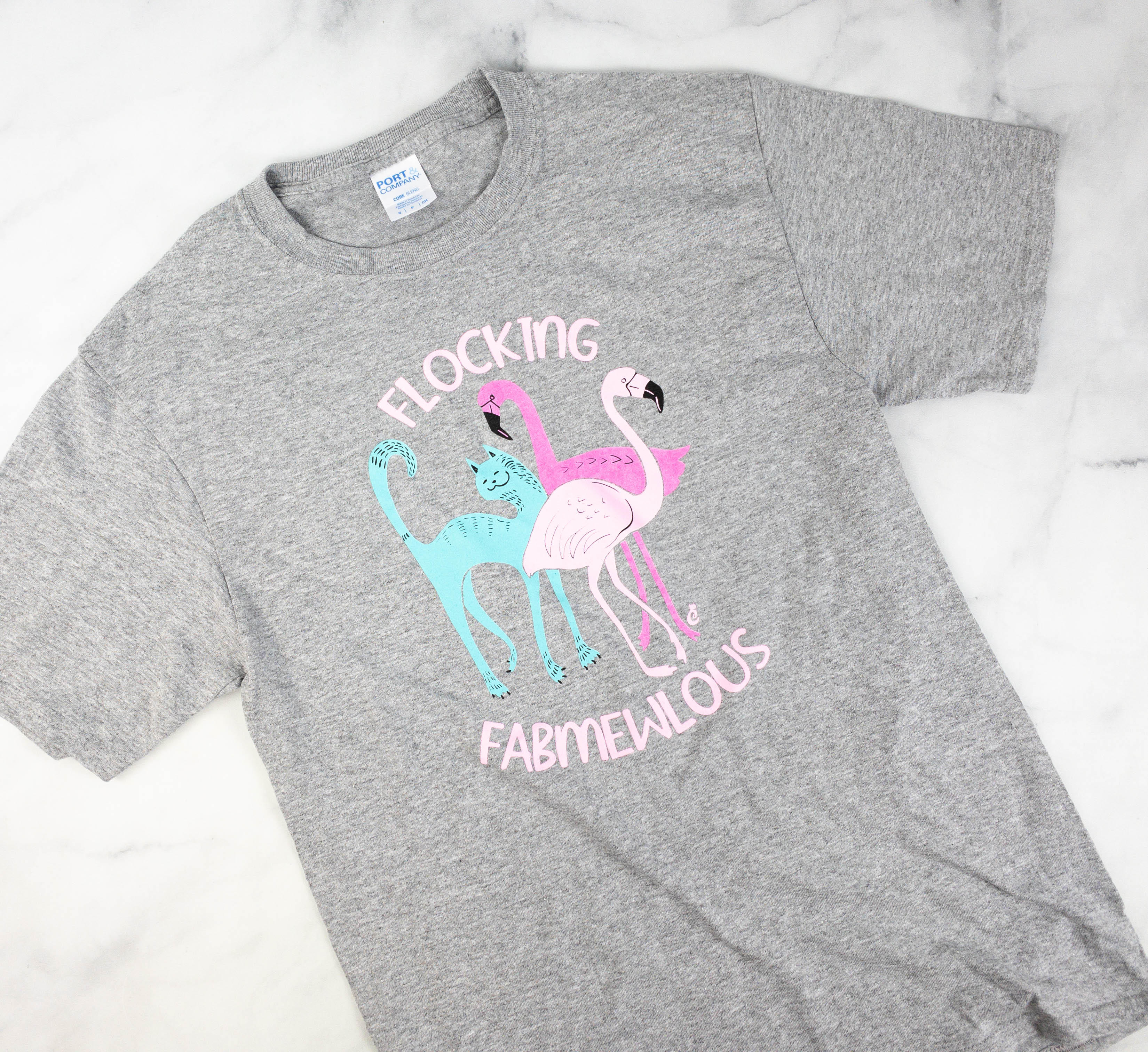 Flocking Fabmewlous Tee ($22.99) Cat Lady Box usually includes wearables for cat lovers. This month, it's a gray tee with a summer-themed print!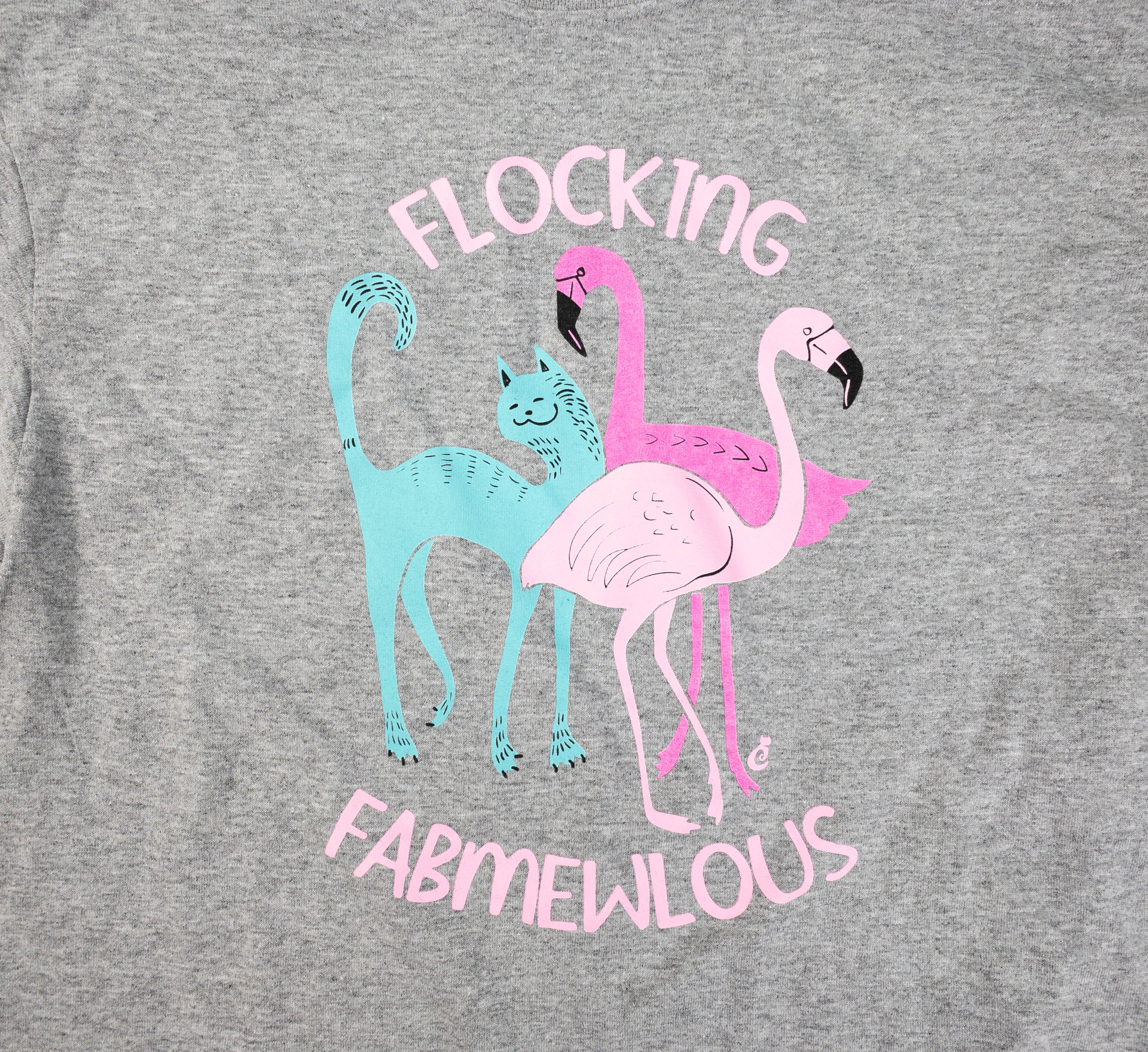 This is so cute! There are flamingos in the print, and a cat pretending to be a flamingo. There's also a text that says "Flocking Fabmewlous"!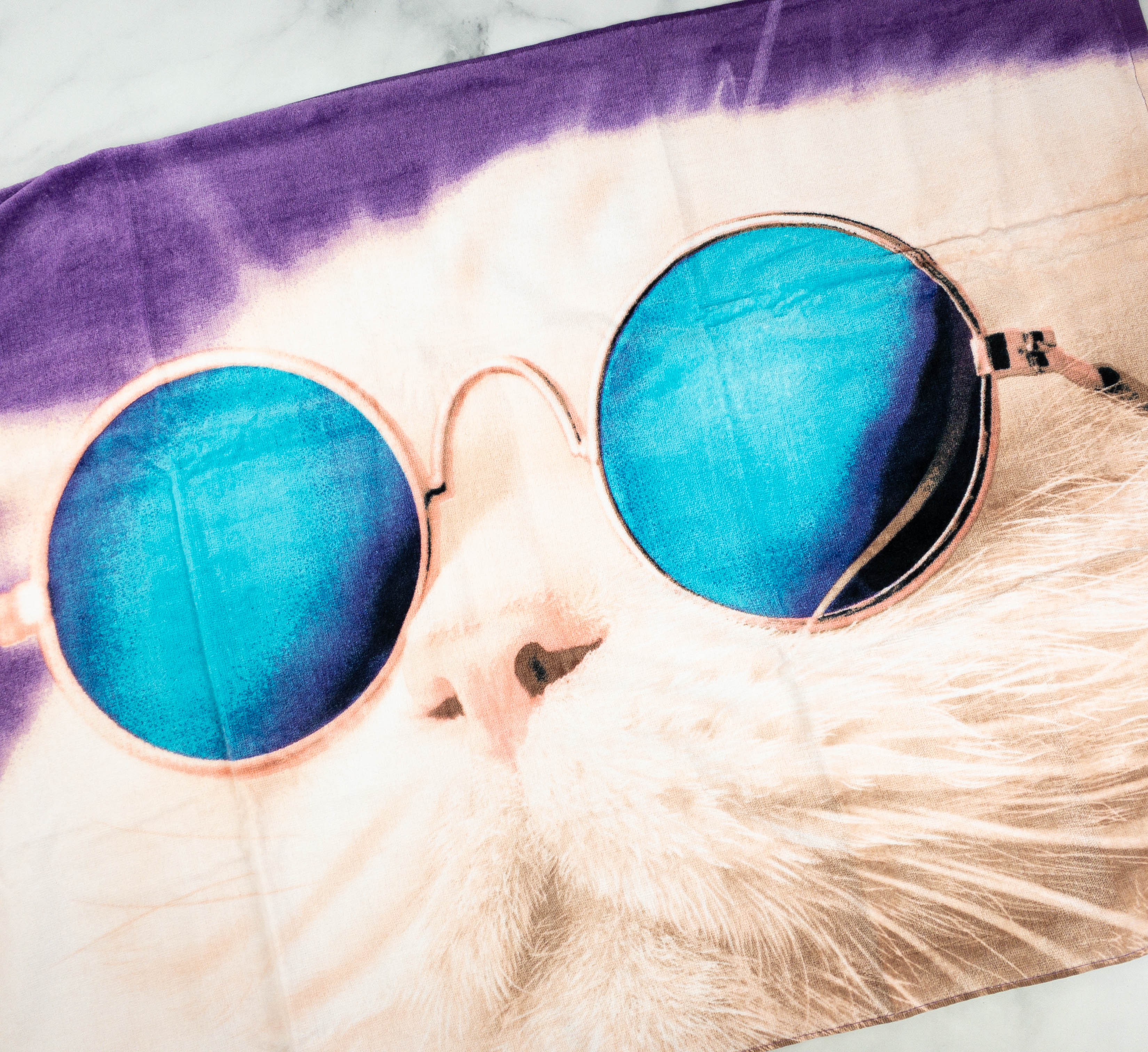 Cool Cat Beach Towel ($19.99) Here's another fun, summer-themed item from the box! It's a beach towel featuring a cat wearing sunglasses.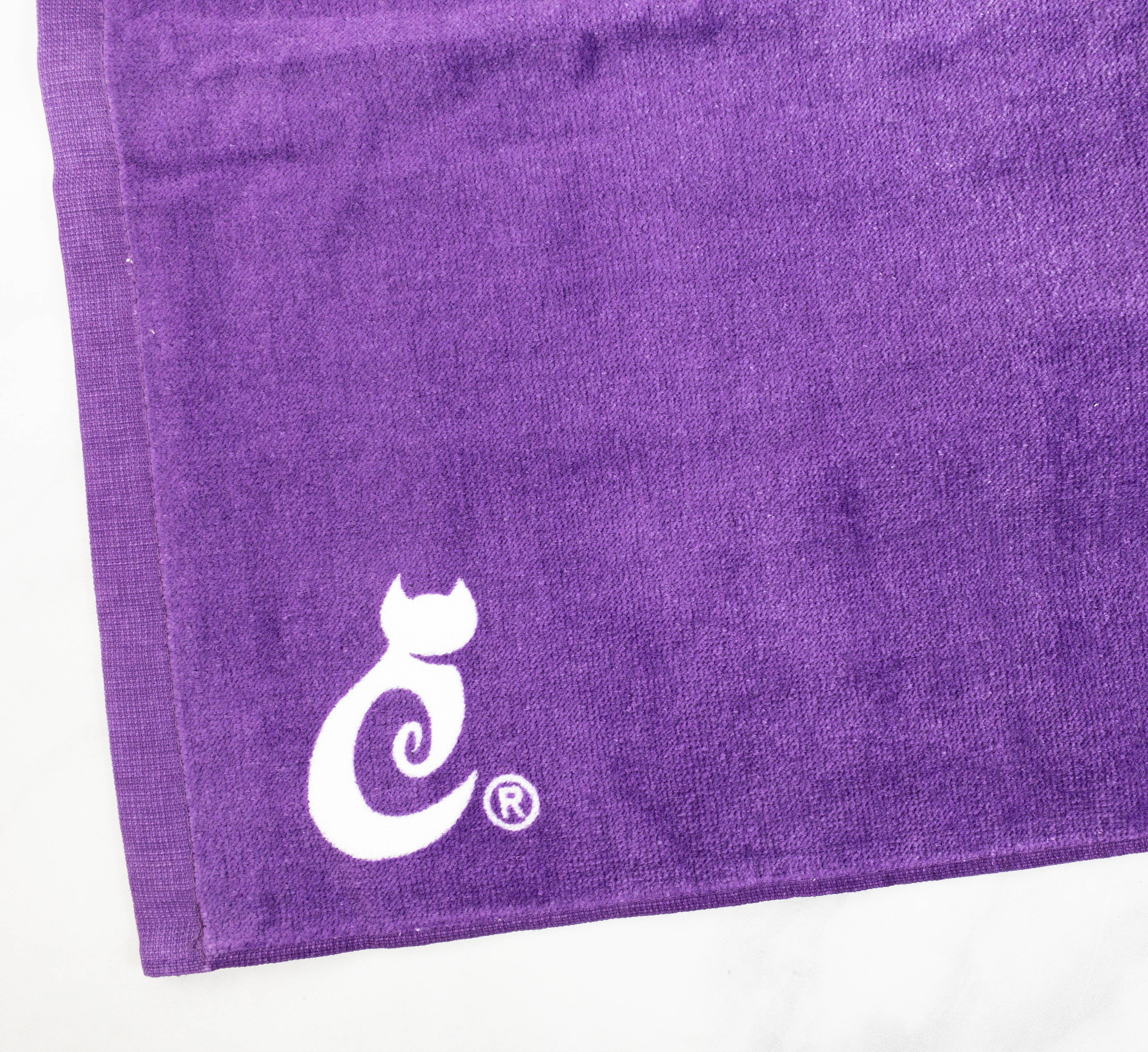 There's also the Cat lady logo on the lower left side of the beach towel.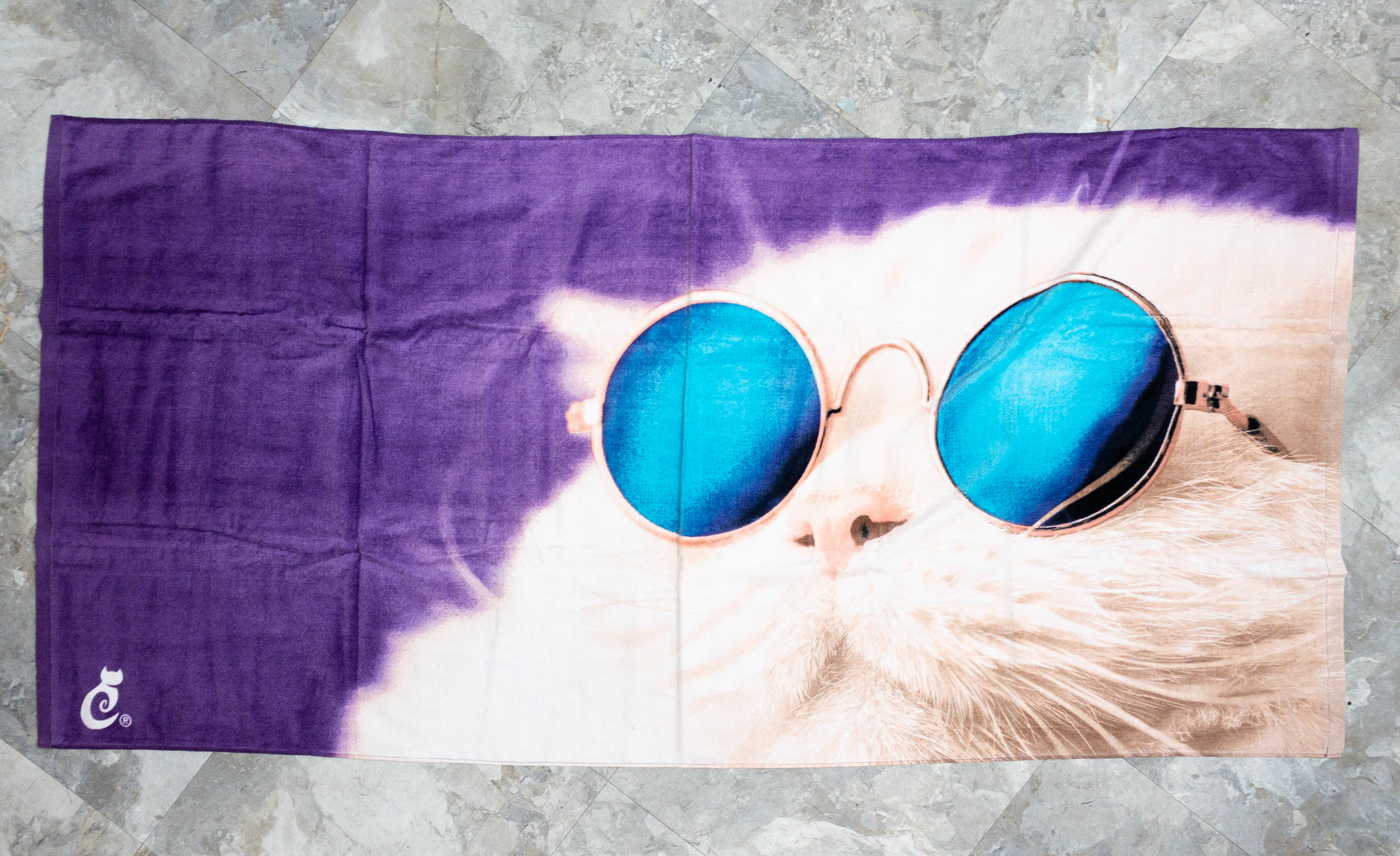 I love how big this towel is, plus it's so soft and comfortable. I can always use a good beach towel!
Cat Lady Box never fails to send cute and useful items for cat lovers, and this month, they are summer-themed. My favorite is probably the beach towel! I like its unique print featuring a cat chillin' like a villain. It's also made with good quality materials, so it's pretty soft. The t-shirt is also adorable, especially because of the cat posing as a flamingo. If you're a cat lady who can't get enough of cat-related items, this subscription would be worthy of a try. Aside from the fun themes, you can look forward to exclusive items! In case you want goodies for cats, they offer that as well!
What do you think of this month's box?