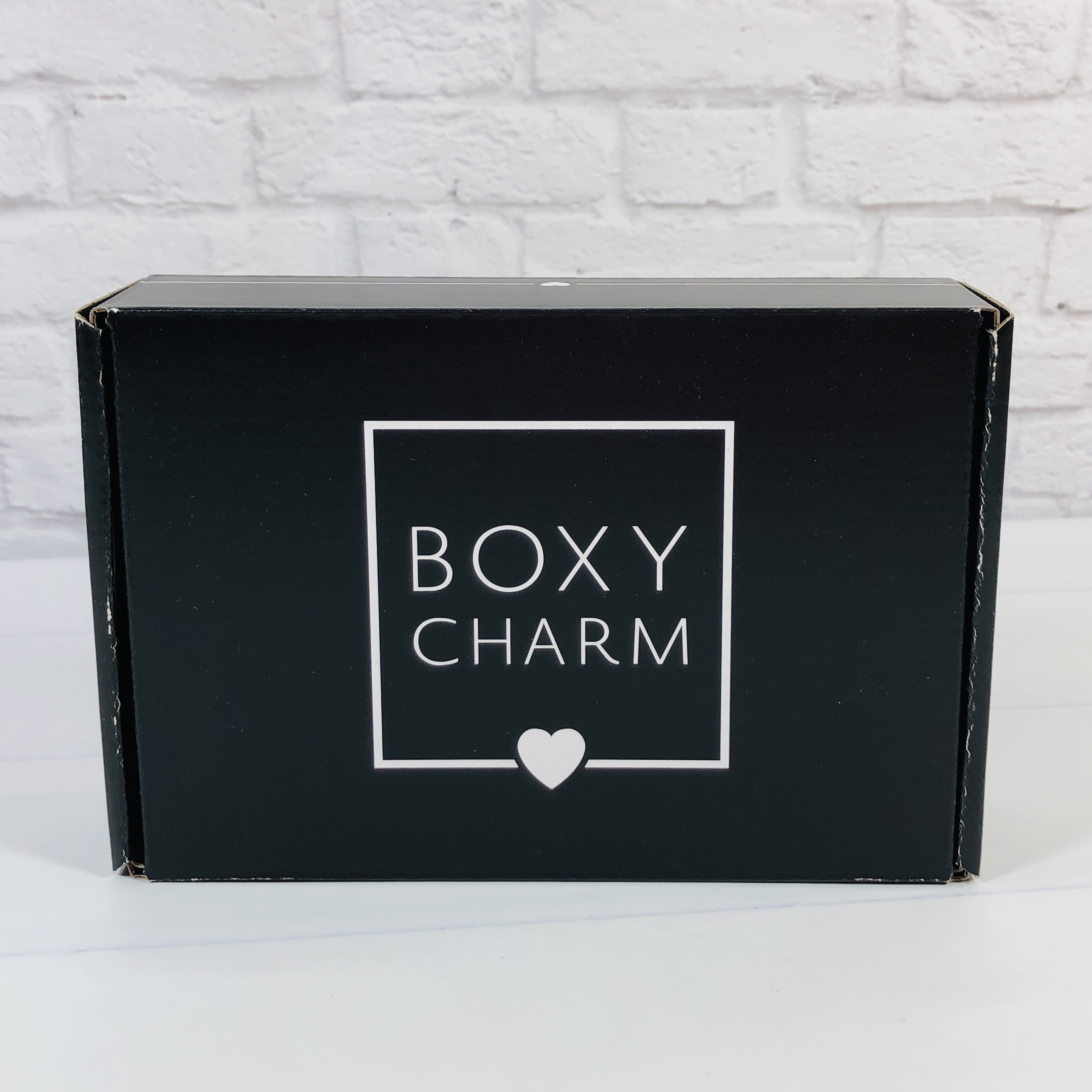 BOXYCHARM Premium is a beauty box from BOXYCHARM, separate from the regular/base BOXYCHARM and BOXYLUXE upgrade. For $35 per month, you'll receive 6-7 items with 1 item chosen by the subscriber. They also promise $175+ value in every box and no product overlaps. When you sign up for Premium, you must get the base/classic box for the month you signed up for and stay subscribed to that until you're off the waitlist for Premium. After you score Premium, you can let go of the base box if you choose. Boxycharm's premium subscription box was voted by our readers as one of the best beauty subscription boxes for 2021 – and a best skincare box, and a best makeup subscription!
DEAL: Subscribe now and get a free gift: PLUS $10 credit to June PopUp!
Use this link and coupon code CELEBRATESKIN to get a FREE Georgette Klinger Vitamin C Mask OR use the coupon code DAZZLINGEYES to get a FREE HIPDOT Cenote Eyeshadow Palette AND get your exclusive $10 Popup code via email within 24 hours of subscribing.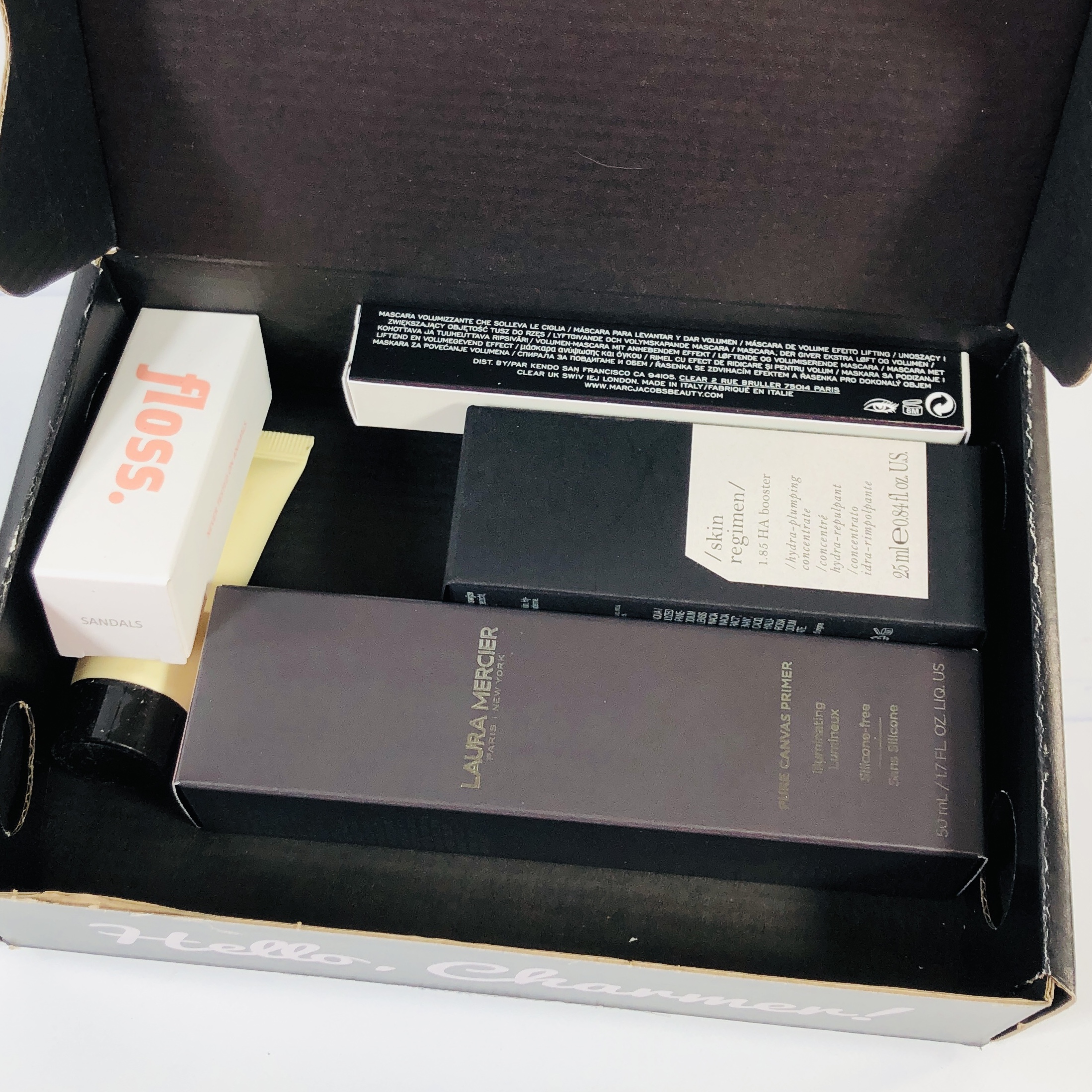 The items arrived in their original packaging!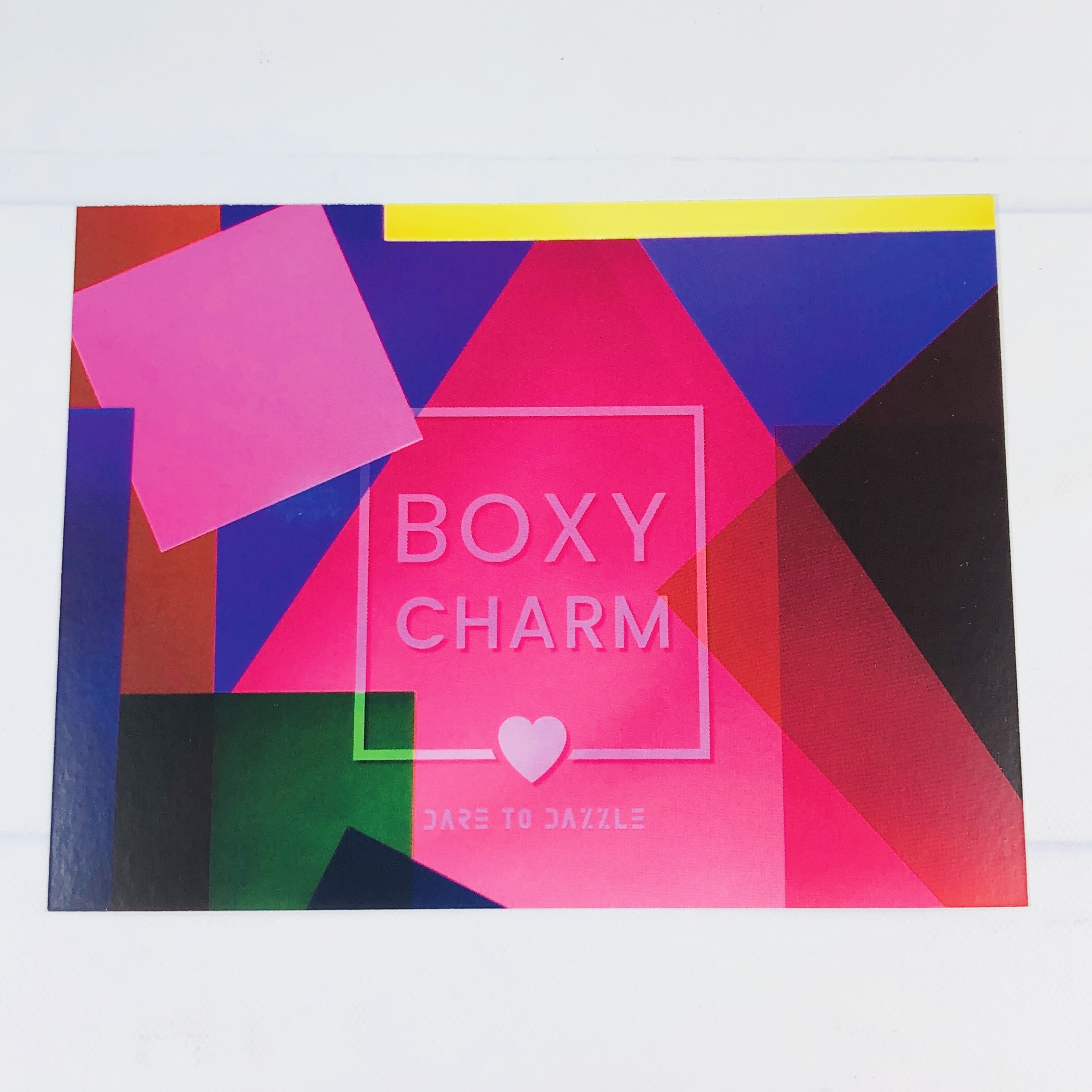 The theme for June is DARE TO DAZZLE!
Listed at the back are the products inside the box along with MSRP's.
Everything in my June 2021 BOXYCHARM Premium! There may be variations in the box – see the full spoilers here.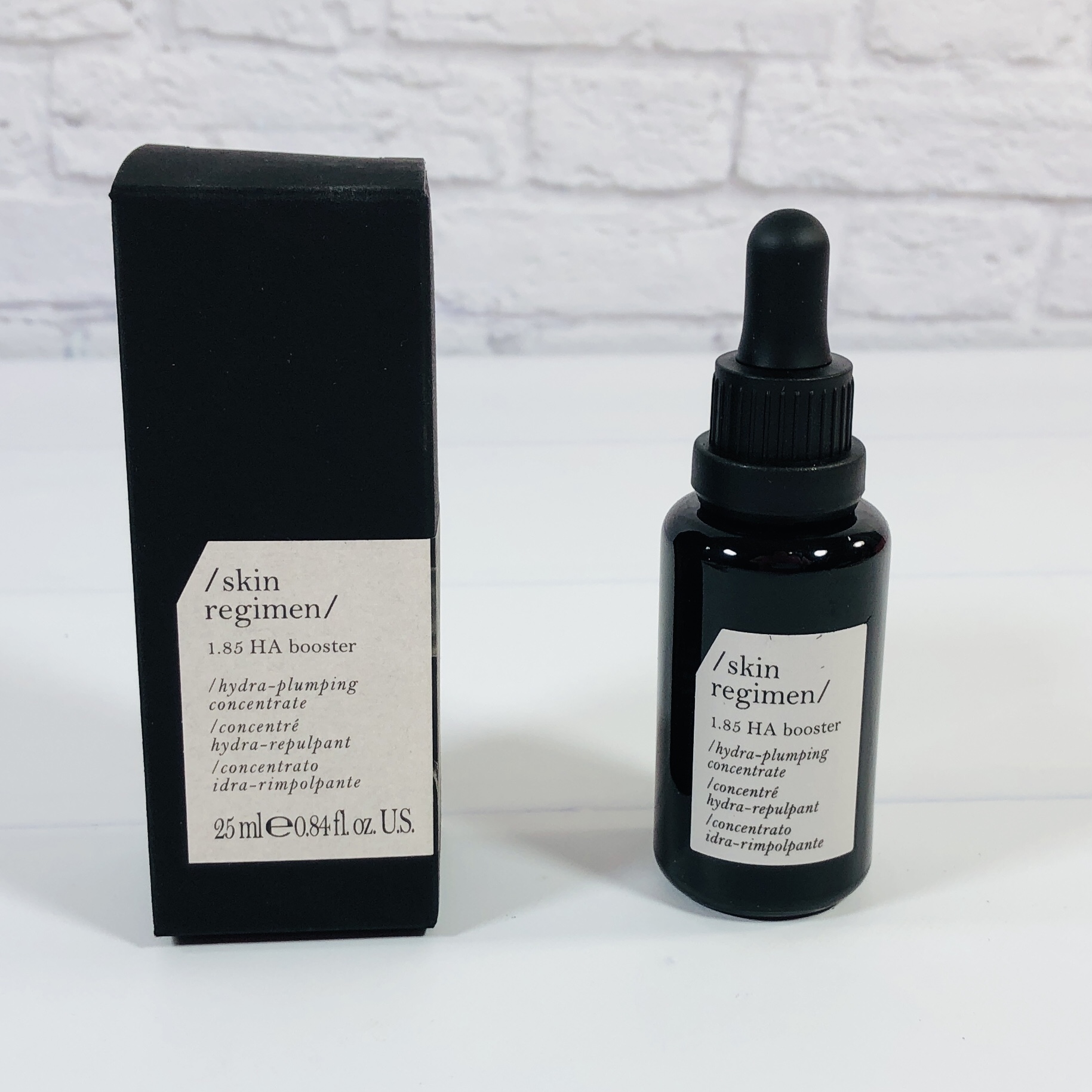 Skin Regimen 1.85 HA Booster ($115) This hyaluronic serum has not one, but three different forms of hyaluronic acid to reach different levels of the skin.
Water and glycerin are a couple of the other ingredients along with maqui berry, spinach, and wild indigo extracts. Oh hey, I just noticed the box says Davines, which makes some really cool hair care products. I didn't know they were into skin care!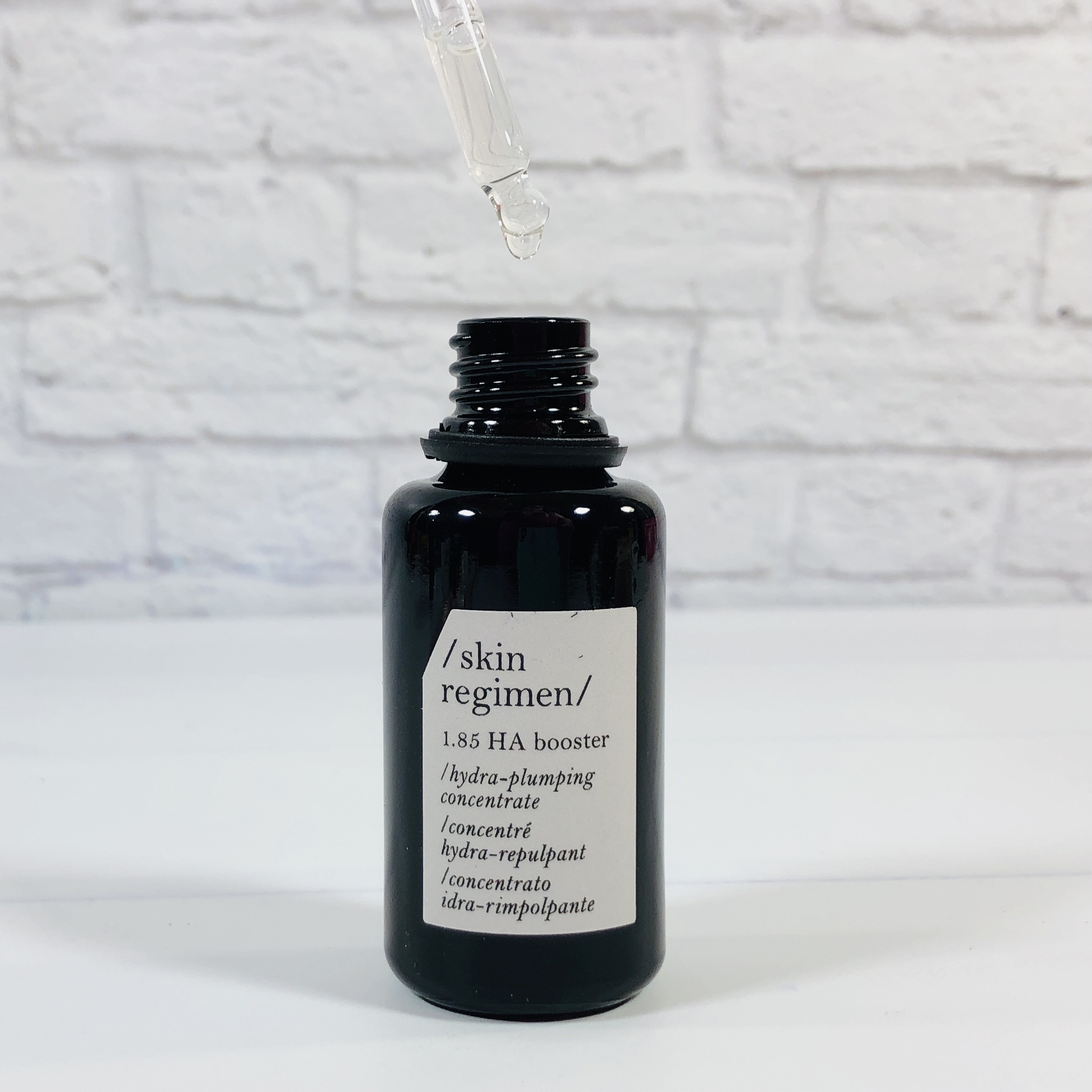 The serum is supposed to plump up skin and help it stay moist and plump and that equals youthful. The serum doesn't have any smell that I could detect. It felt sticky until it dried and I look forward to seeing if it helps long term.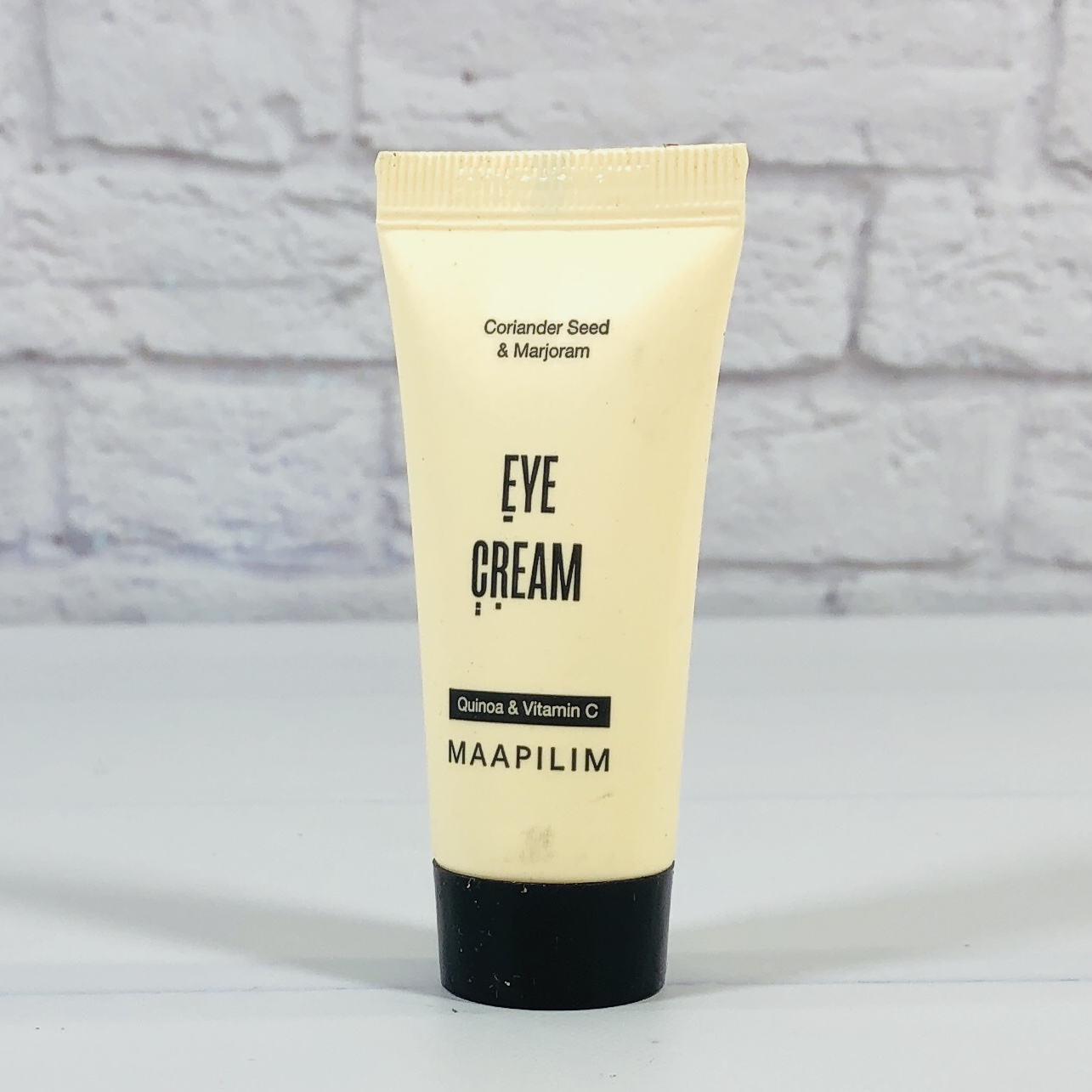 MAAPILIM Eye Cream with Vitamin C and Quinoa Extract ($39) I like trying eye creams. I don't believe that they work miracles but I think they help keep the area supple.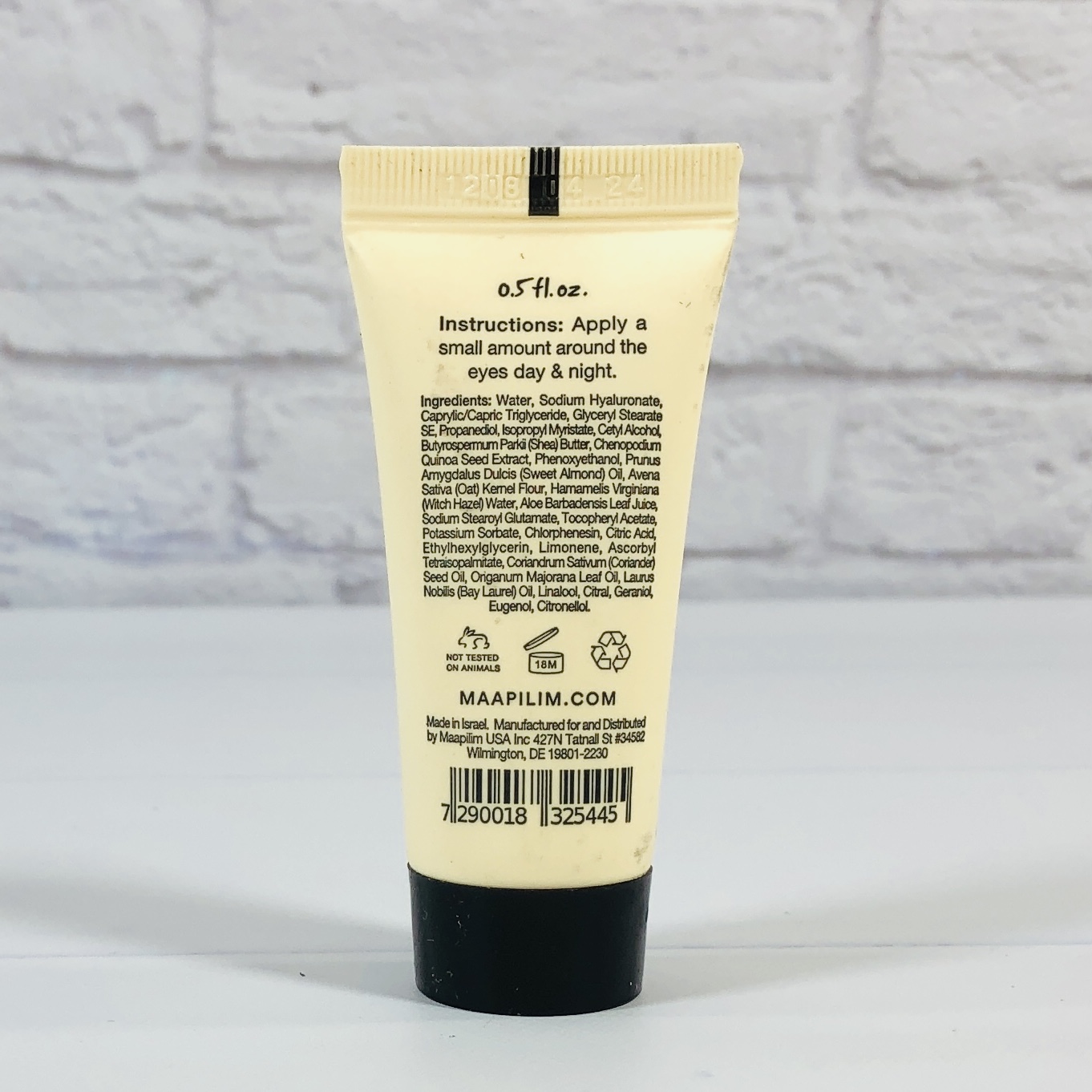 The cream has sodium hyaluronate, which grabs on to water to help keep the area hydrated. Other ingredients include shea butter, quinoa extract, sweet almond oil, and aloe. It is scented with several essential oils, and the scent is rather strong and herbal at first. It left the area with a light coating but didn't feel greasy.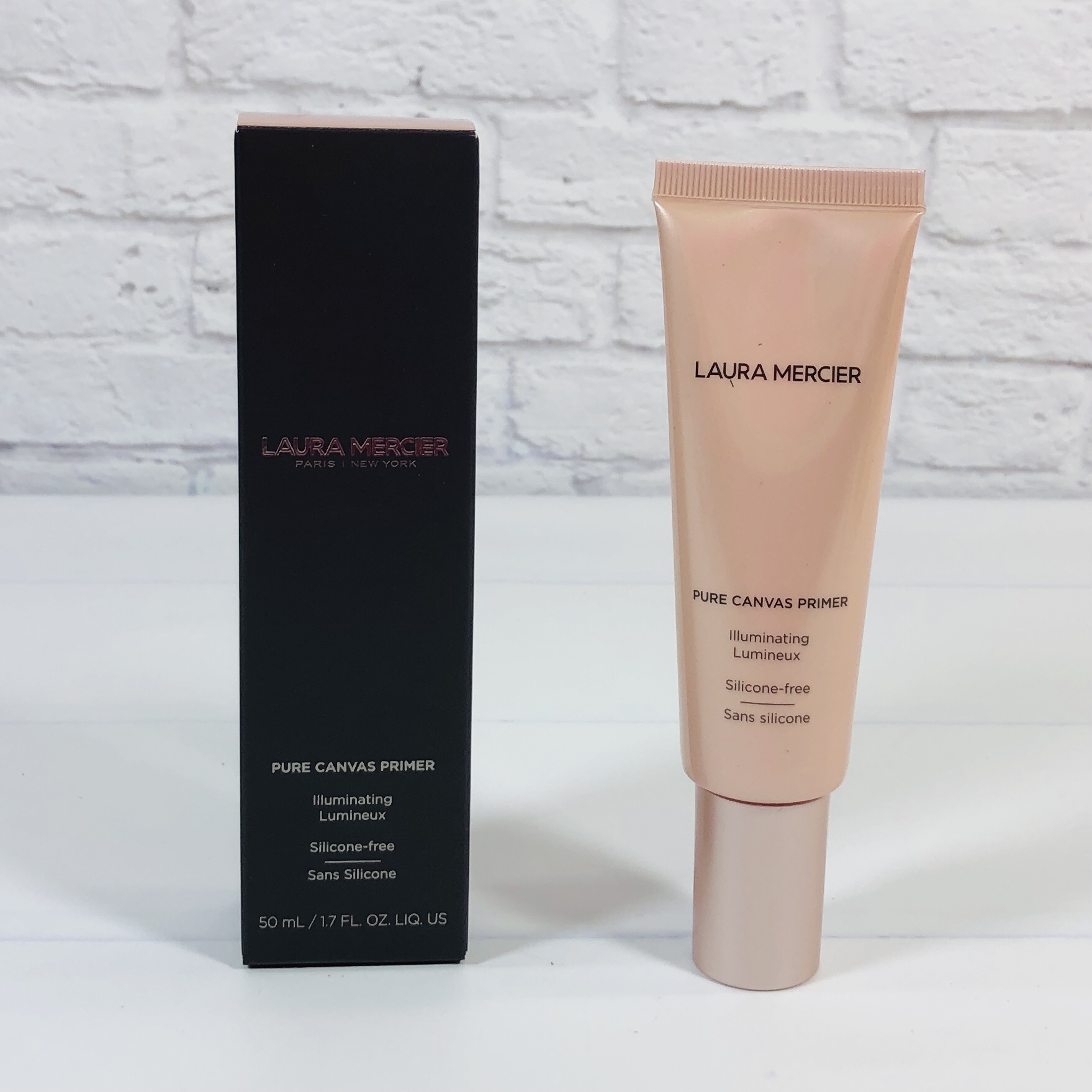 Laura Mercier Pure Canvas Primer Illuminating ($39) is a brightening primer that helps skin glow and that keeps makeup in place all day long. According to Sephora this product has micronized pearls and I'm not sure how to find that on the ingredients list, but it's supposed to give some sheen. This primer is silicone-free and it is supposed to seal in the skincare underneath. I use a powder foundation but I think I was kind of glowy all day long and this seemed to "grab" the powder better than my moisturizer does. I appreciate that it is fragrance-free.
Floss Beauty Concierge Cheek & Lip Tint – Sandals ($22) is a cheek and/or lip cream, just swipe and go. It's supposed to be effortless to use, because summer is all about being laid back, am I right?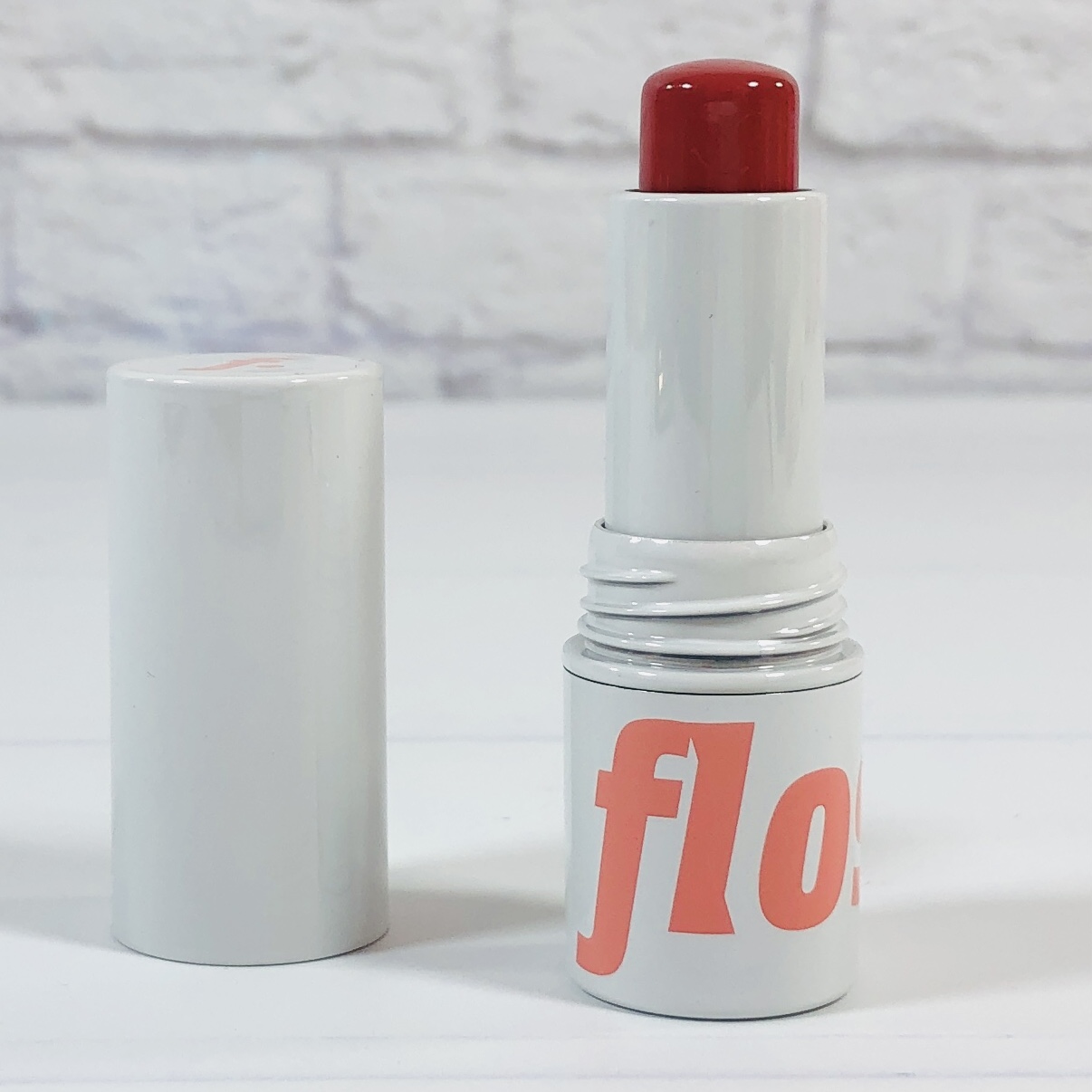 Sandals is described as sunkissed rose and is swatched below. It doesn't dry down all the way and is kind of opaque, plus the color can be built up. I think I might take this on vacation, then I only need the one product to do two jobs!
ZOEVA Pure Velours Lip in Clear Message ($15) is a lip product that, like the floss one above, doesn't dry down all the way. I think it is supposed to dry down to a matte finish, and since it doesn't, it isn't long lasting.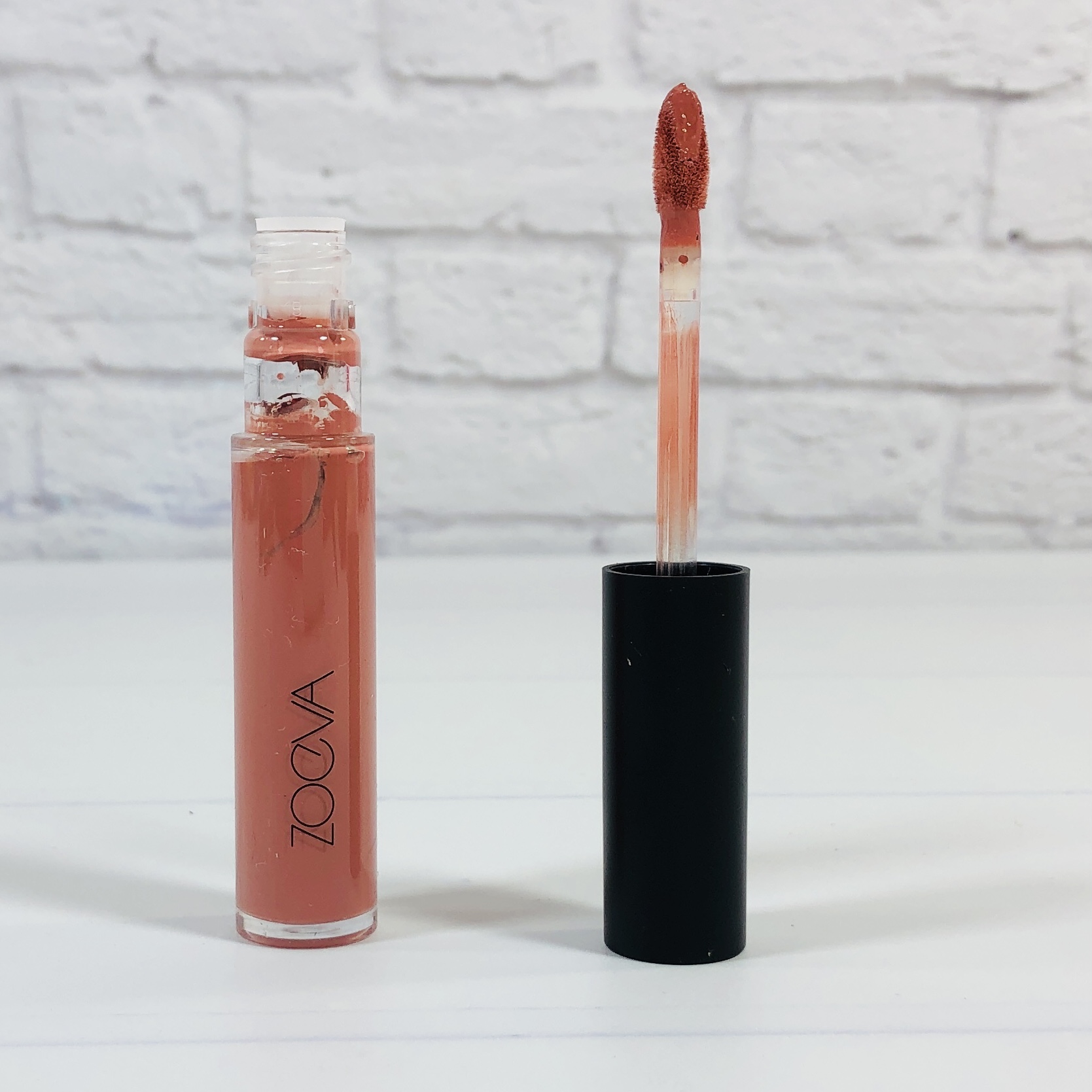 The shade Clear Message is described as "med pinky nude" and is even more opaque than the last lipstick and I think it looks a bit peachy on my lips.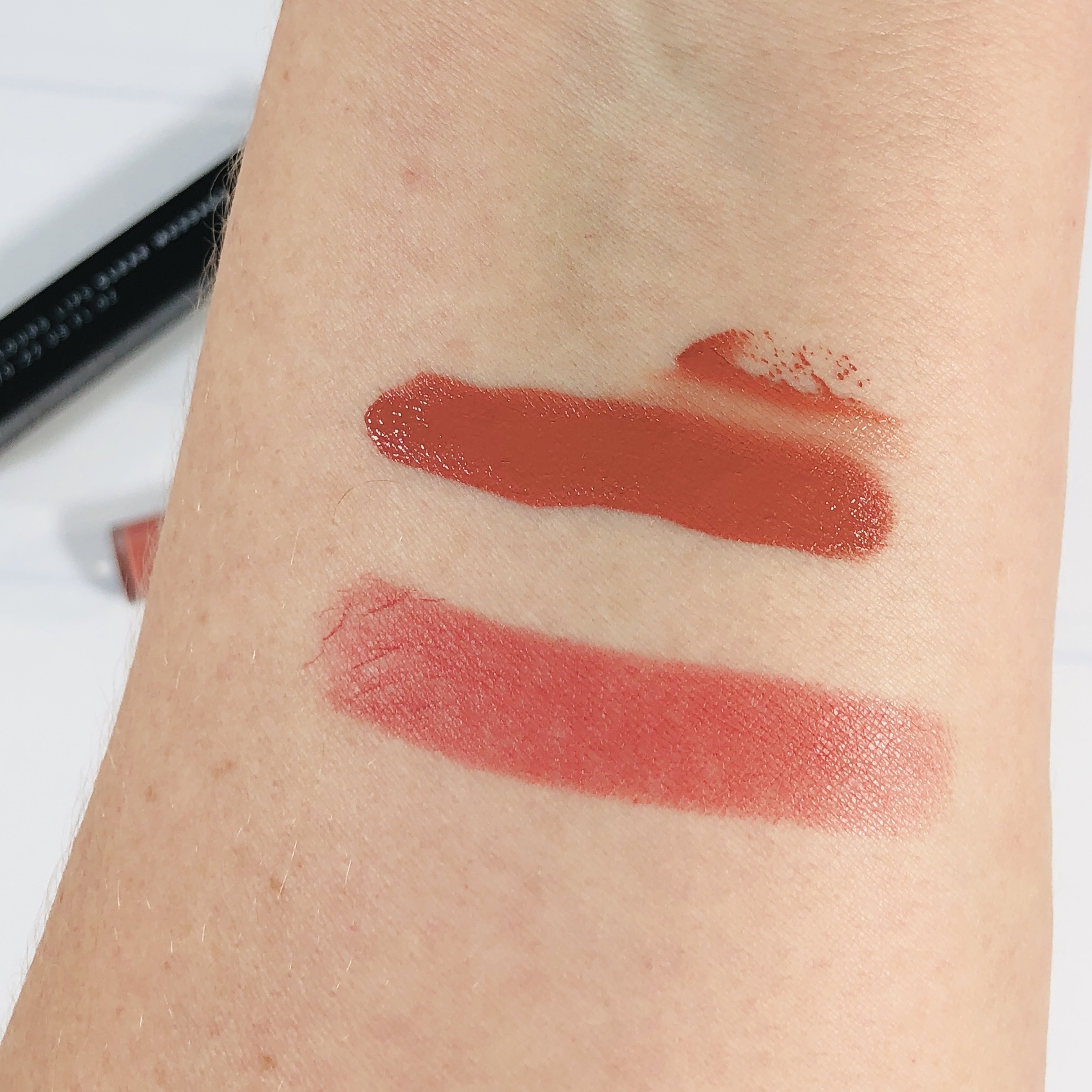 Swatched on top is the Zoeva lip and below is the floss lip and cheek.
Marc Jacobs Beauty – At Lash'd Lengthening and Curling Mascara – Blacquer ($27, currently selling for $13.50) I have mixed feelings about this mascara but at least the container looks cool!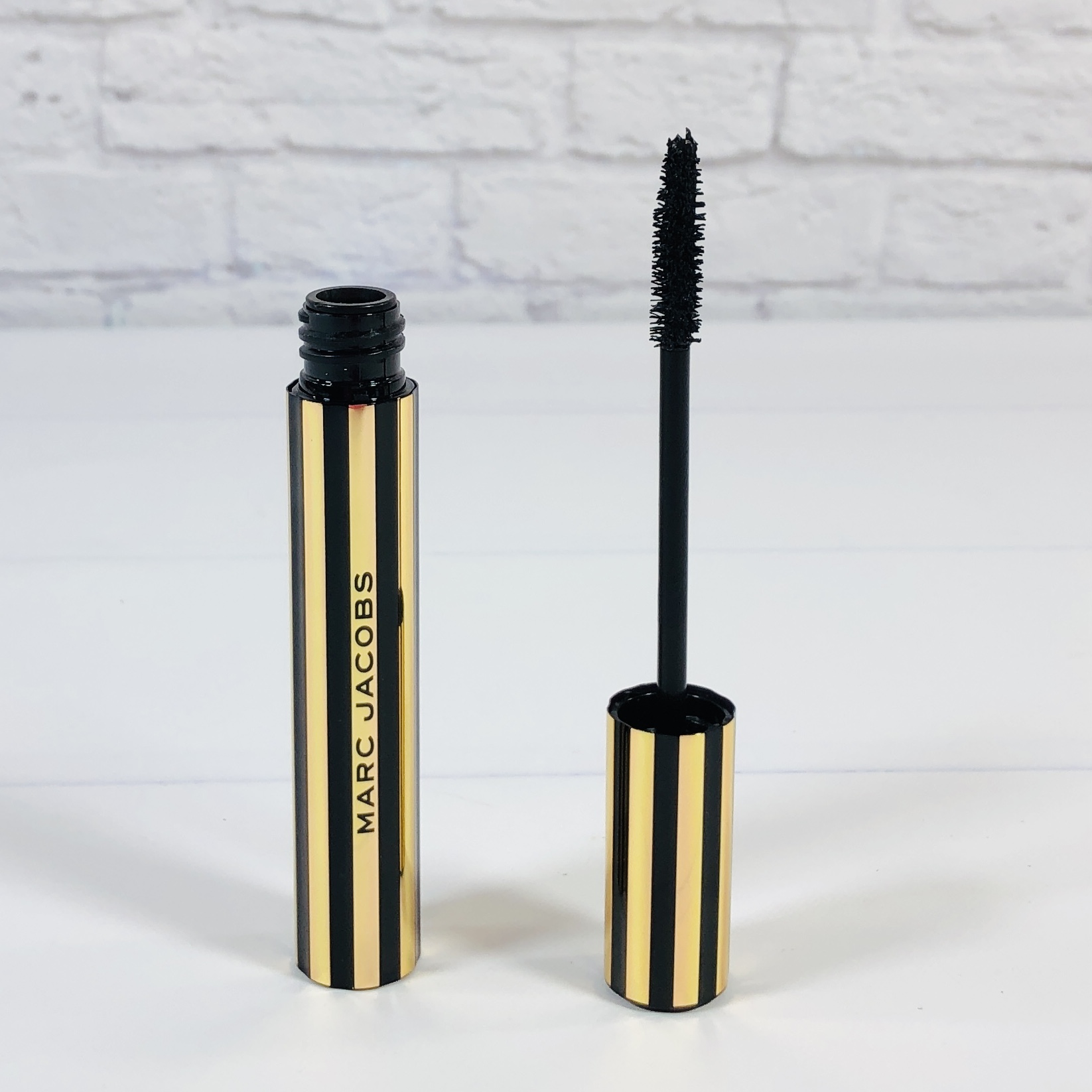 It has a pretty standard applicator and I was happy with the look of my lashes afterwards, they were visibly bolder. I did have some clumps on both sides but I think that could be stopped if I wipe off the wand before applying, and I wouldn't stop using it because of that. I did take another look in the mirror after finishing up and found a smear under my eye so make sure not to look down while it dries.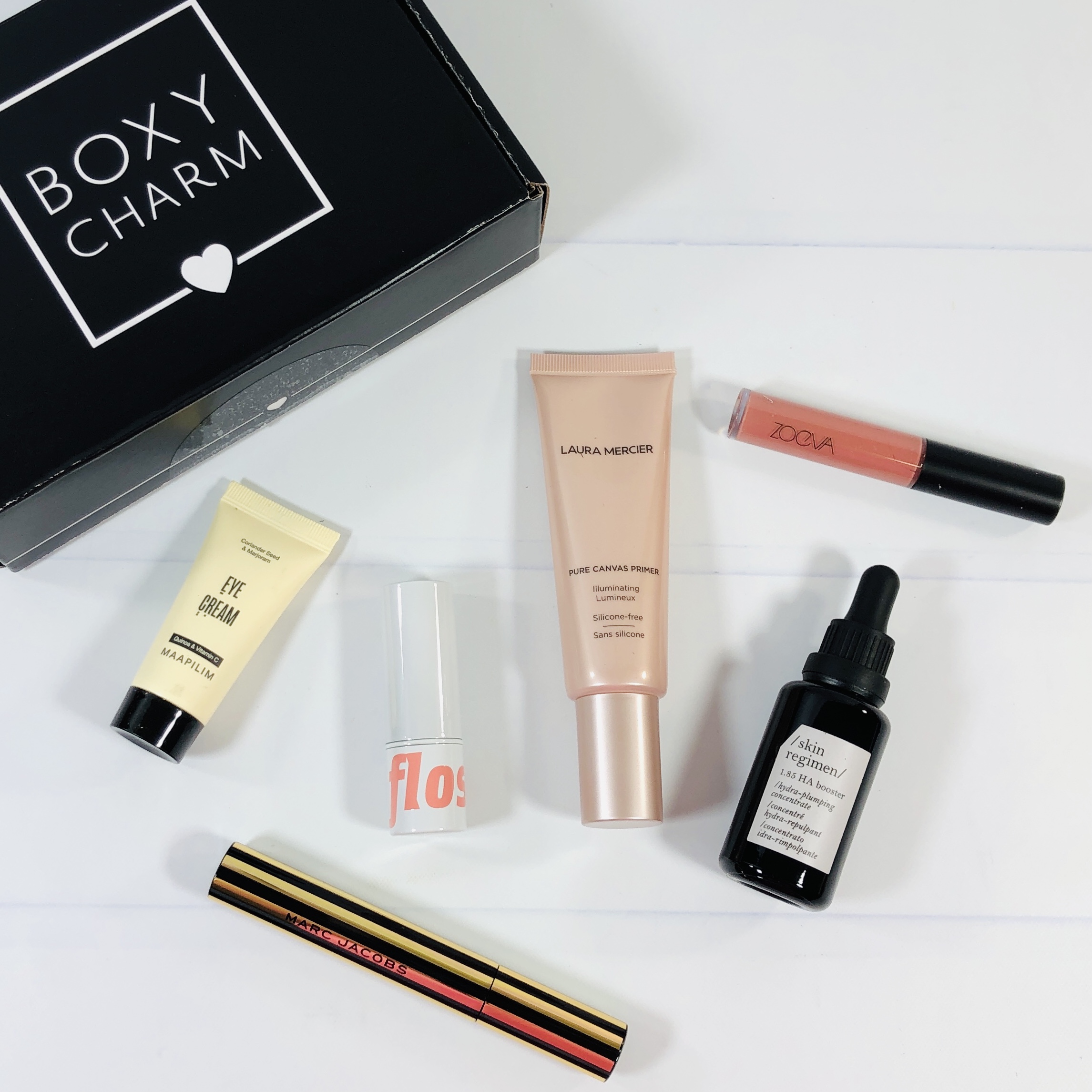 I received so many new items in my June BOXYCHARM Premium that are sure to help me put my best face forward this month! There was a  face serum and eye cream to help keep my skin and under eye area moist; a primer to set the stage for my face makeup; a lipstick; and another lipstick that doubles as a blush. The final item, a mascara, really helped my eyelashes pop but I just have to remember to give it time to dry. My assortment had a value of around $244, using the sale price for the mascara. What a deal! I'm also super excited for next month – it's an Anastasia Beverly Hills NORVINA collab!
Did you get BOXYCHARM Premium? What's your favorite item?