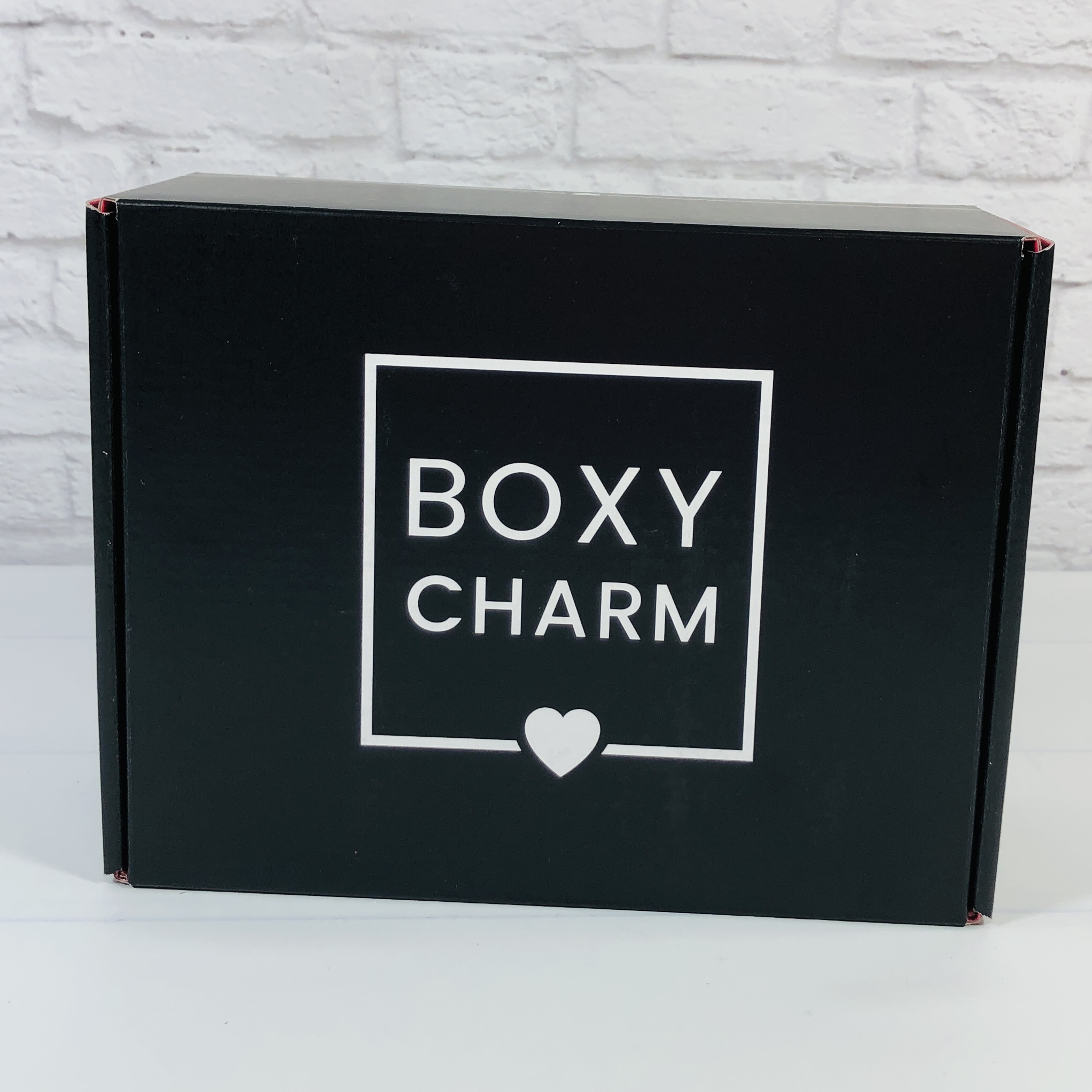 Boxycharm's Luxe box is a quarterly upgrade to BOXYCHARM. For an additional $24.99 to the base box price, you will get 8 full-sized products from luxury brands and you will be able to purchase add-ons at a discounted members' price. Another perk for active members is the access to BoxyCharm PopUp, with hundreds of brands and products at up to 80% off. If it's not a Luxe signup period, your first box will be a Boxycharm Luxe Starter Box.
BOXYCHARM also has the BOXYCHARM Premium subscription, which is different than this – check out all you need to know about BOXYCHARM Premium here!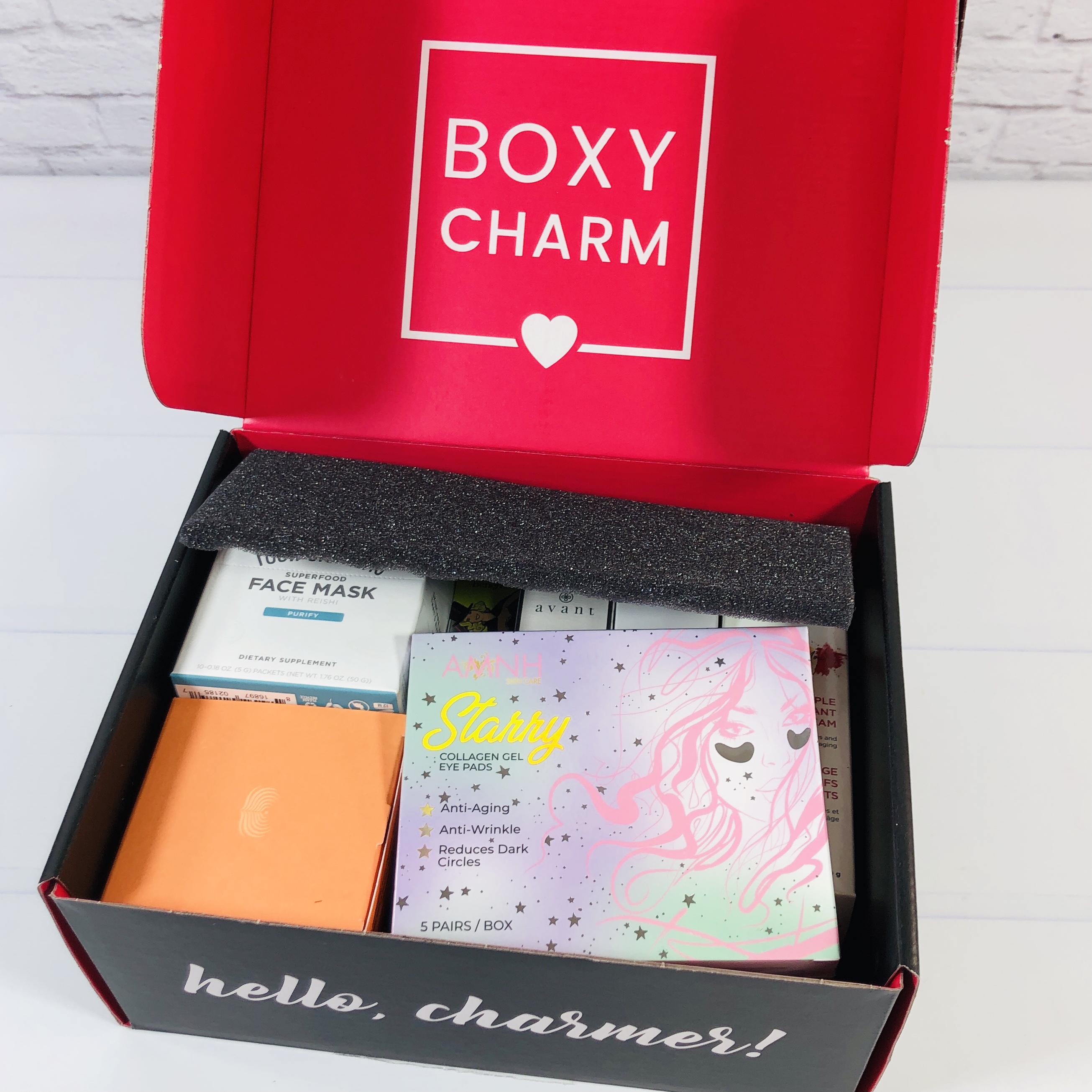 My items were cushioned with a foam insert and there was a product info card on top.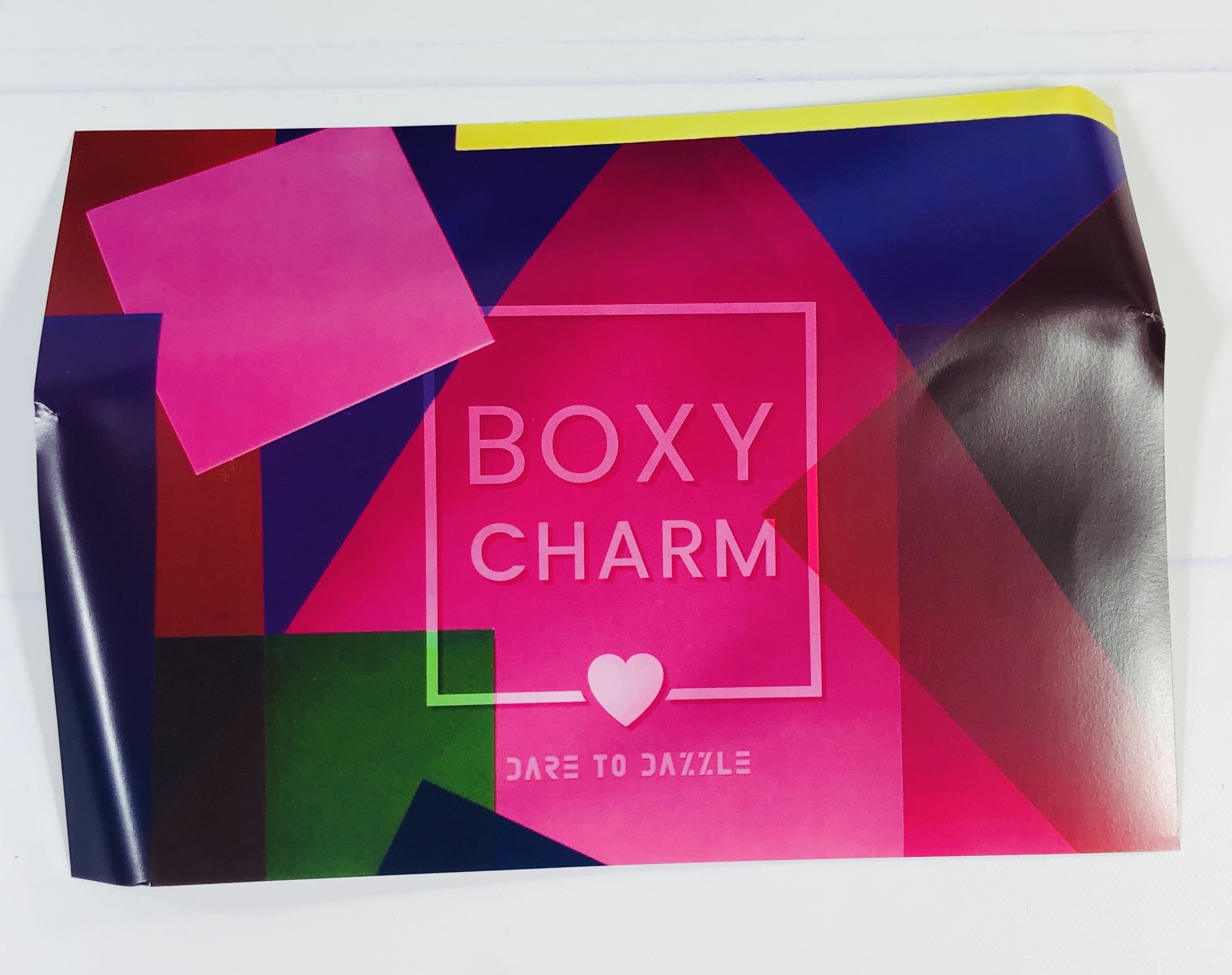 Here's the card. The theme was DARE TO DAZZLE!
At the back, it lists all the products in the box, along with a brief description.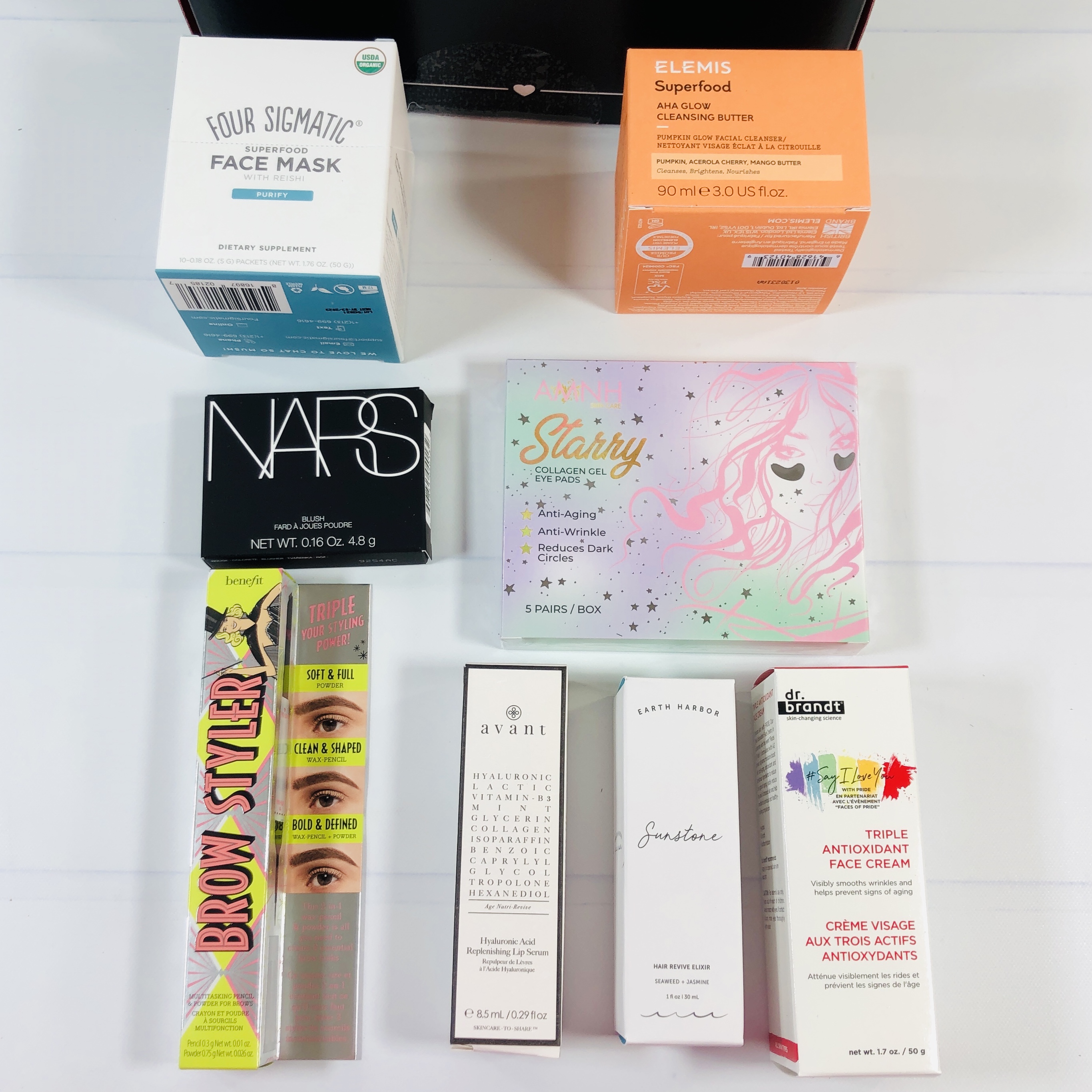 Everything came in its original box.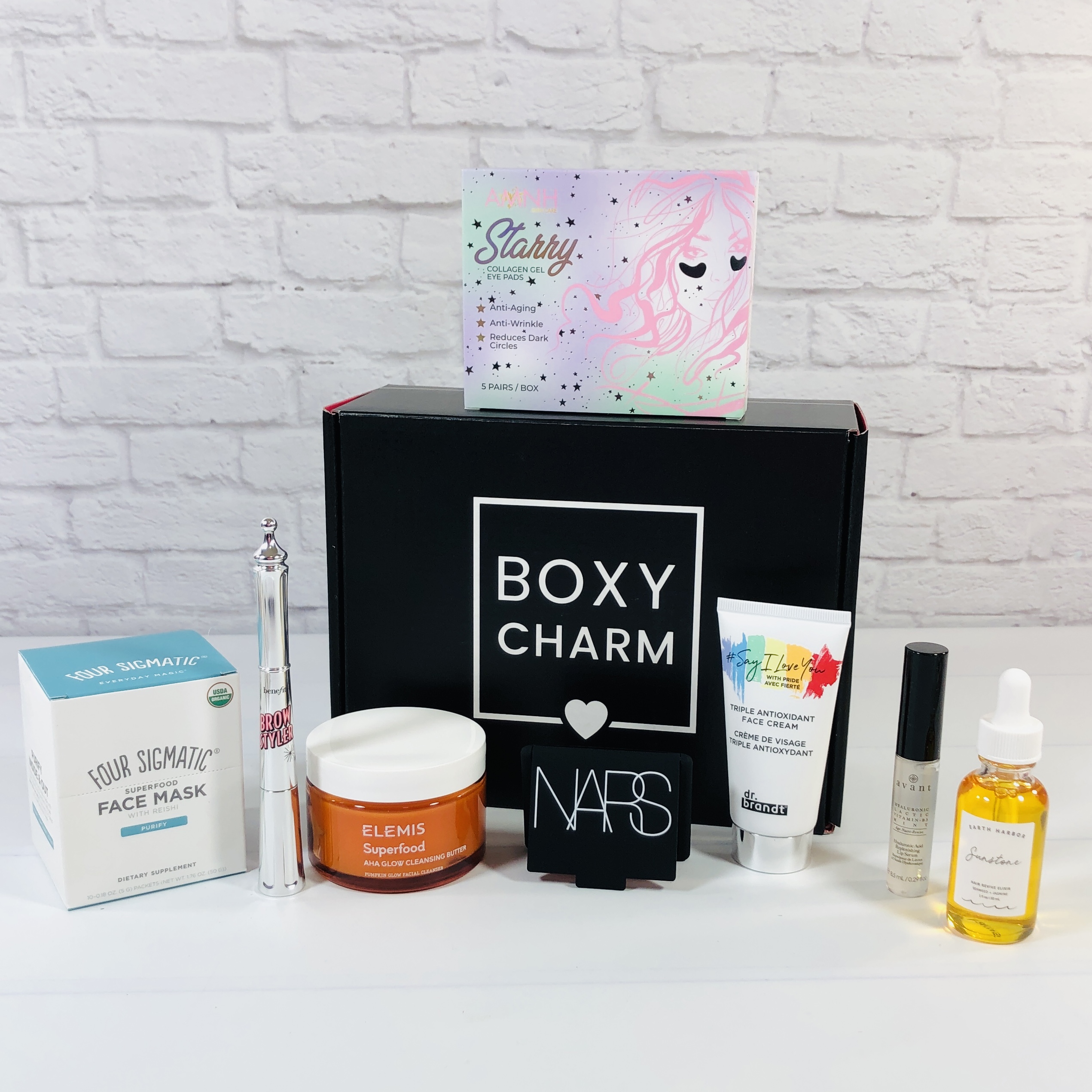 Everything in my June 2021 BoxyLuxe! You can see the full spoilers for the different variations of the March 2020 BoxyLuxe boxes here.
Once again, this is a BoxyLuxe review.
Aminnah Skincare Starry Collagen Gel Eye Pads ($32) is a set of 5 pairs of under eye masks. PS the reviews at this brand's website makes no sense, they seem to be describing a belly cream. Also, the model is wearing the mask over a full face of makeup. Sheesh. Finally, the website says these are vegan but hydrolyzed collagen isn't vegan.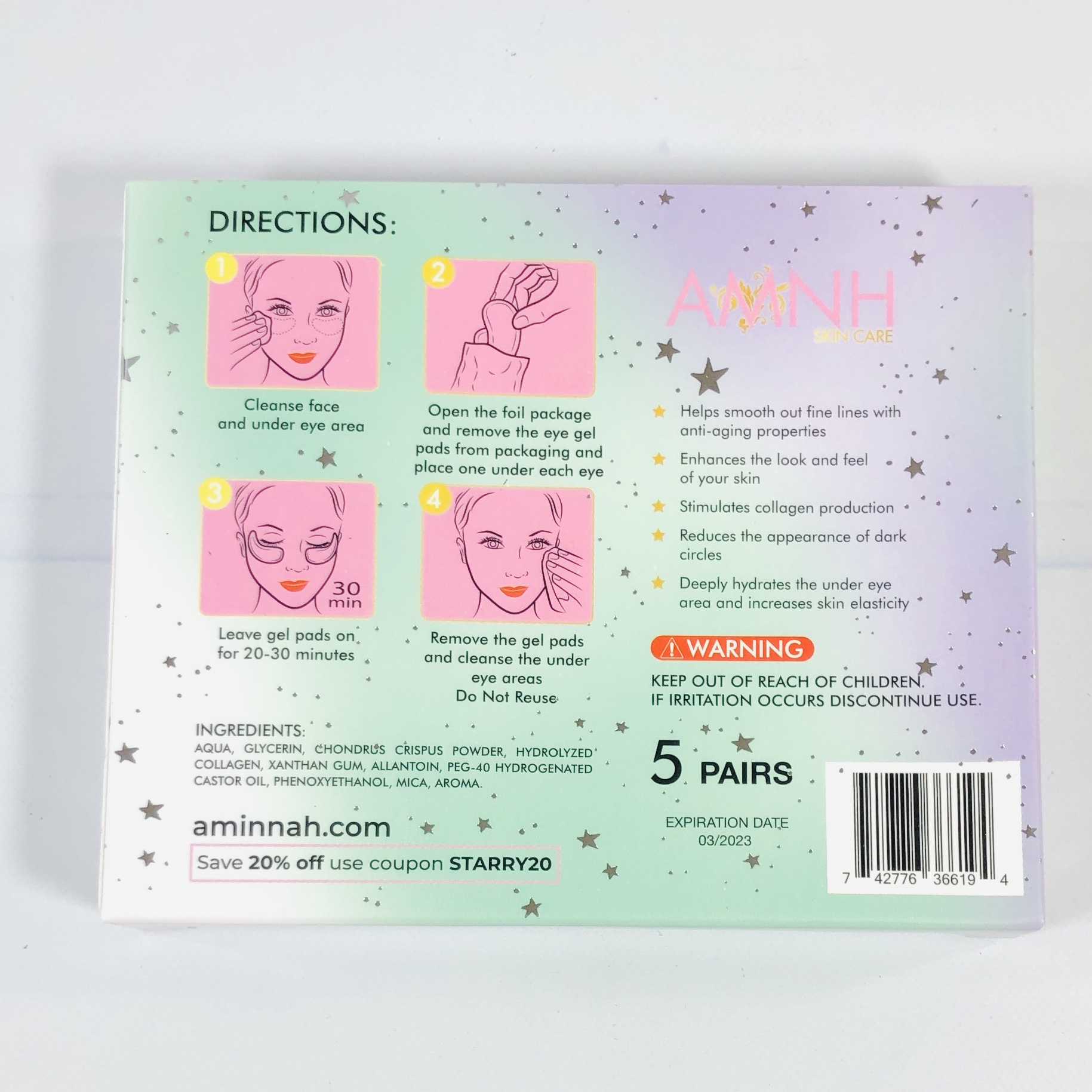 Here are the instructions. Note it says to use on a clean under eye area (so not on top of makeup). The illustration on the back reminds me of Christina Applegate — do you see it too or is it just me?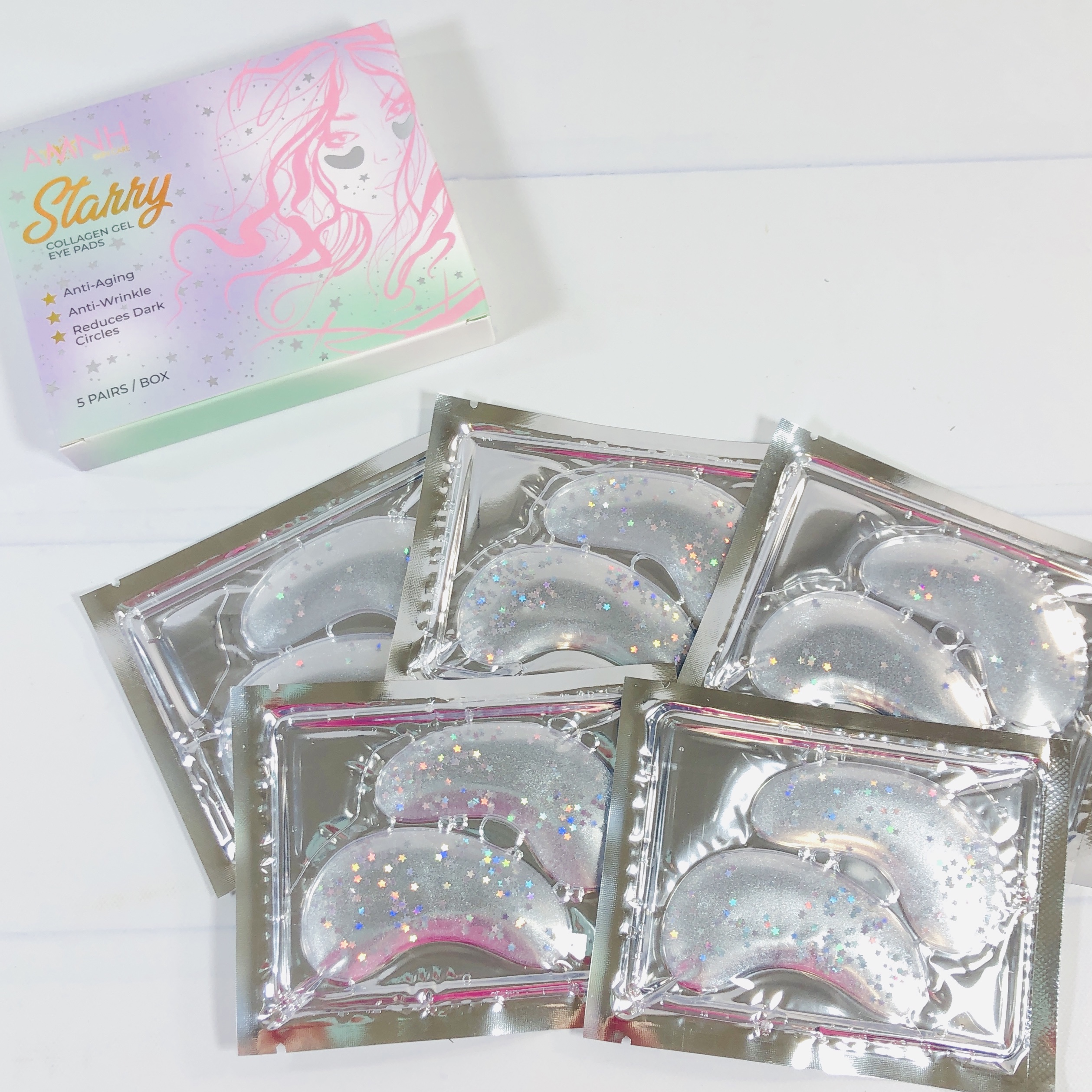 There were 5 pairs inside the box.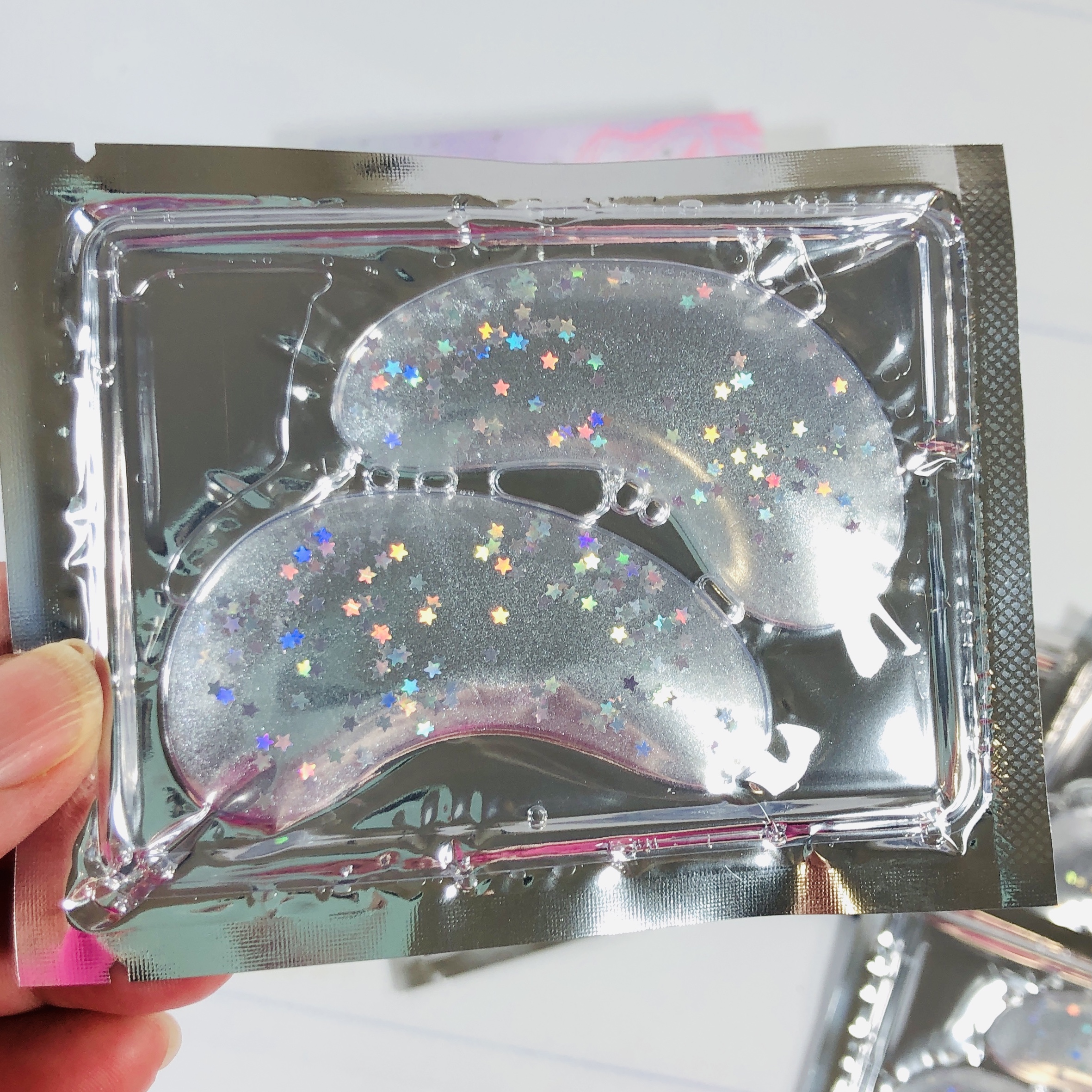 They have star-shaped glitter embedded in the pads and you can kind of feel them through the pad. The liquid is watery and has no scent. You are supposed to leave them on for up to 30 minutes and then the directions say to wash the area again (most other brands say to pat any remaining essence into the area). The pads felt cool while sitting under my eyes and they didn't fall off while I was wearing them. I didn't see any difference after using and you can get a big pack of gold pads at Amazon for much cheaper but they are kinda cute. I did reach out to the brand to ask about the source of the collagen and they claimed it is vegan and made in Tampa, Florida but there is an identical product, same Christina Applegate illustration on the back, sold on Amazon and it says it is made by Guangzhou Shiruoni Cosmetics Co., Ltd, and a lot of their products look similar to Herbivore and Fresh.
Elemis Superfood AHA Glow Cleansing Butter ($38) I wear makeup every day so I like to use something heavy duty to remove that and my sunscreen before bed. This is perfect for my needs!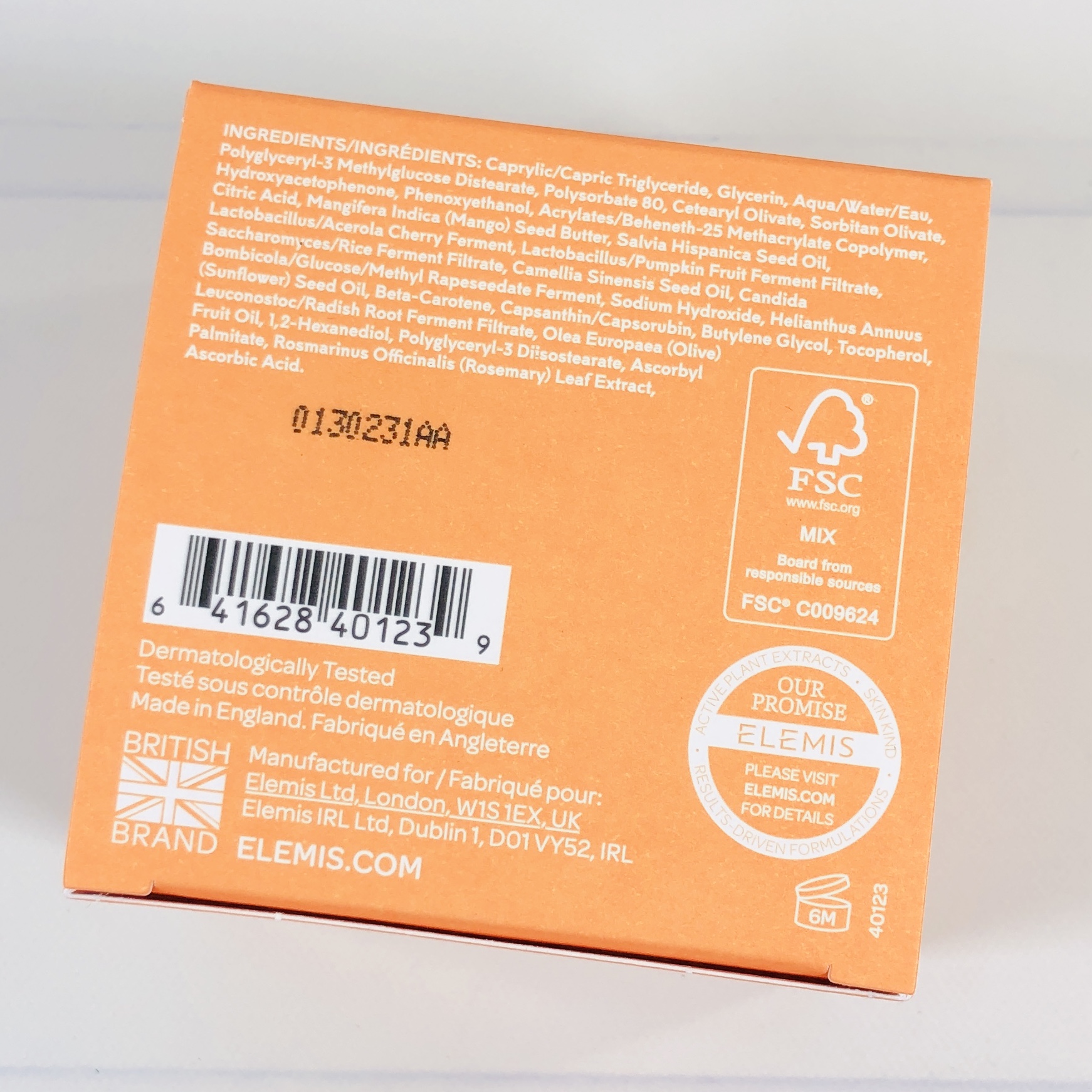 Here are the ingredients and they include glycerin, mango seed butter, chia, fermented pumpkin, and tea. It is supposed to remove makeup and help skin glow.
It is very rich and creamy but dissolves as soon as it's touched by water with no greasy after feel. I rubbed it over my face and although it can be used on eyes I didn't try it in that area. The product turned off white as I gently massaged my face. I used a warm wet washcloth to remove the excess. You can follow with a second cleanse but I went on to toner afterwards. I appreciate that this product has no fragrance added.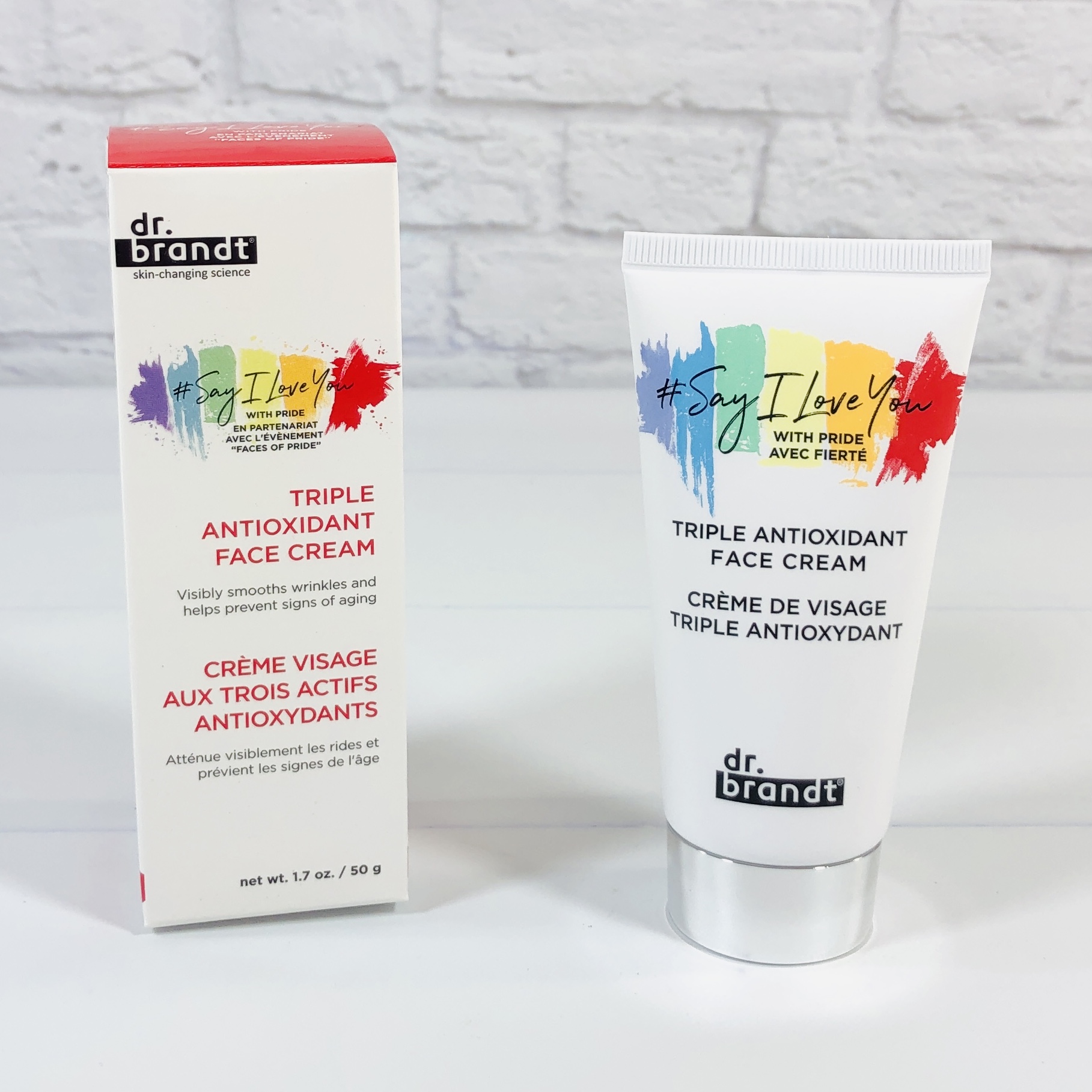 Dr. Brandt Triple Antioxidant Face Cream ($64) What a pricey moisturizer! It's a light-weight, fragrance-free moisturizer with special packaging in collaboration with Miami Beach Pride, with proceeds going towards scholarships.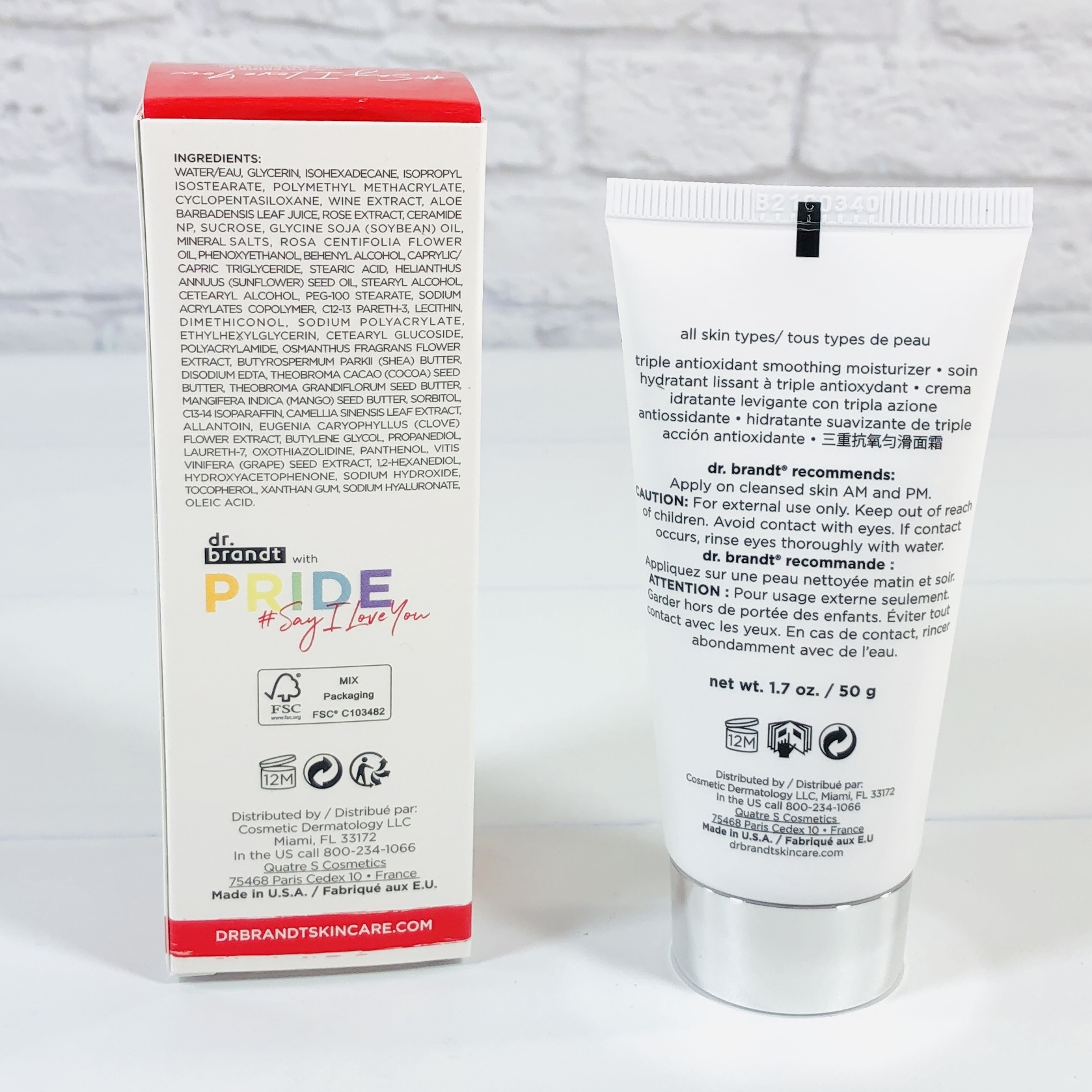 It's a basic moisturizer that's meant for all kinds of skin types. It has an antioxidant blend that includes grapeseed and tea extracts to fight against free radicals that might age the skin. Glycerin, aloe, and shea butter are a few of the softening ingredients and there's even sodium hyaluronate to pull water into the skin. My skin absorbed this lotion quickly and there was no greasiness and no scent.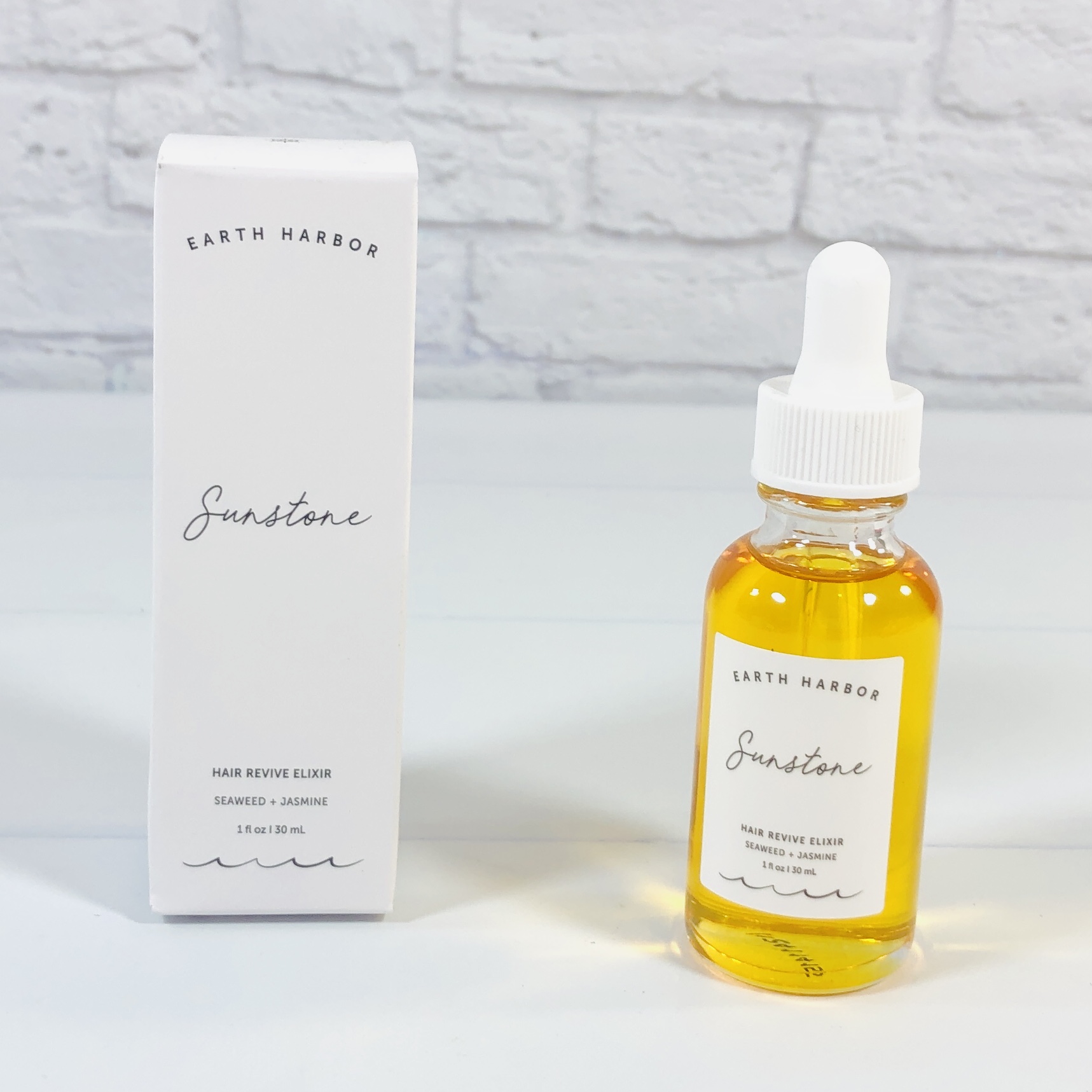 Earth Harbor Sunstone Hair Revive Elixir ($30) is a product that can be used a couple of different ways to provide a relaxing ritual for your hair or scalp.
It has oils like coconut, jojoba, sesame, poppy, and olive. There's seaweed, jasmine, and honeysuckle extracts. The seaweed is supposed to stimulate the growth of keratin, jasmine is supposed to provide moisturizing benefits, and of course coconut oil is supposed to condition hair.
The oil can be massaged into the scalp or ran through dry ends. It can be left in or washed out after a few minutes. The brand suggests mixing it with their texturizer and tousling hair with the combo and then leaving it in for a summery style. It has a light sunny floral scent and I'm sure it can be used in other ways, like as a cuticle oil or body oil.
Avant Skincare Hyaluronic Acid Replenishing Lip Serum ($122) The cost of this serum is crazy! According to the brand's website it's supposed to "foster softened and pink lips ", hydrate intensely, and reduce the look of fine lines and wrinkles.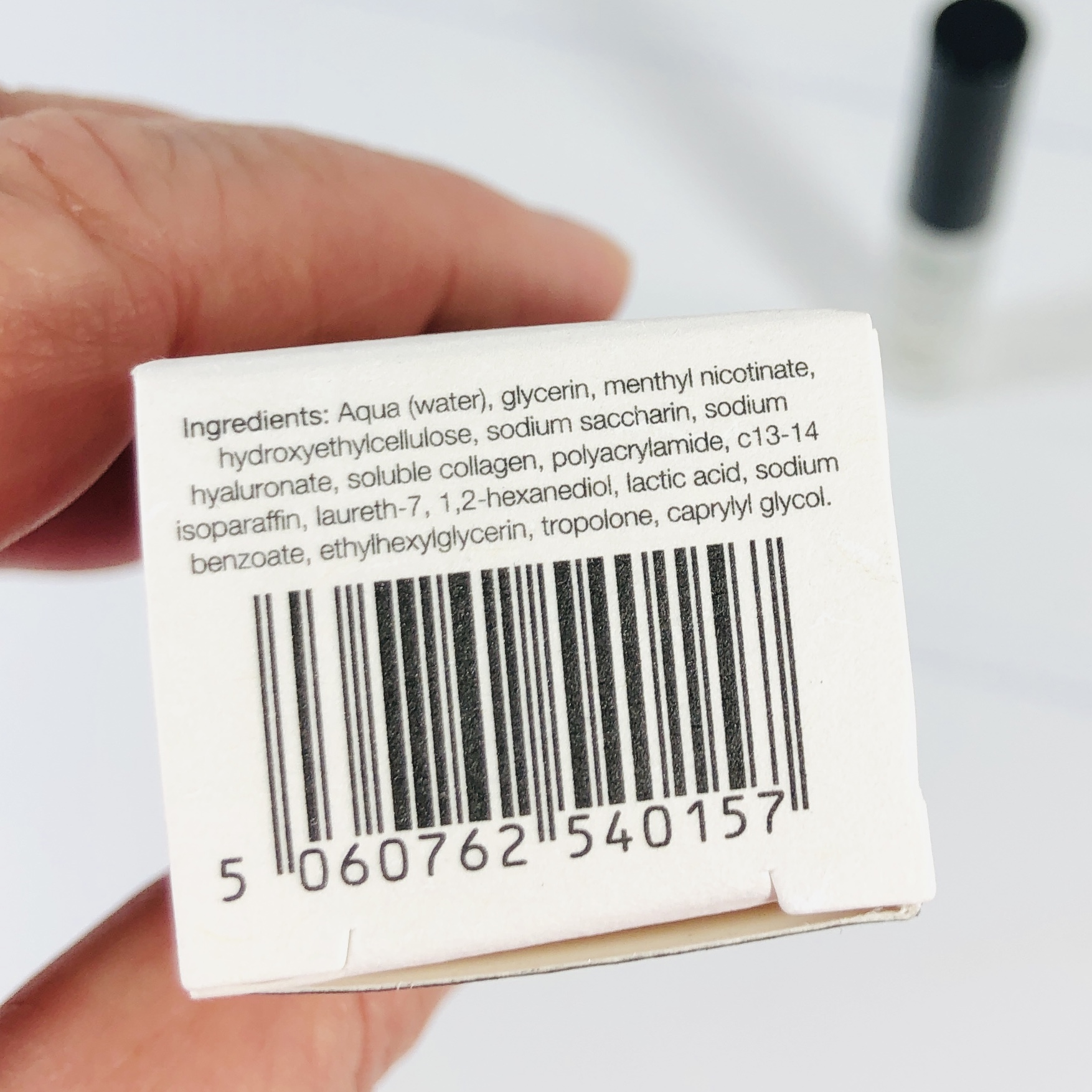 Some of the moisturizing ingredients I spy are glycerin and sodium hyaluronate. There's collagen so avoid if you are vegan.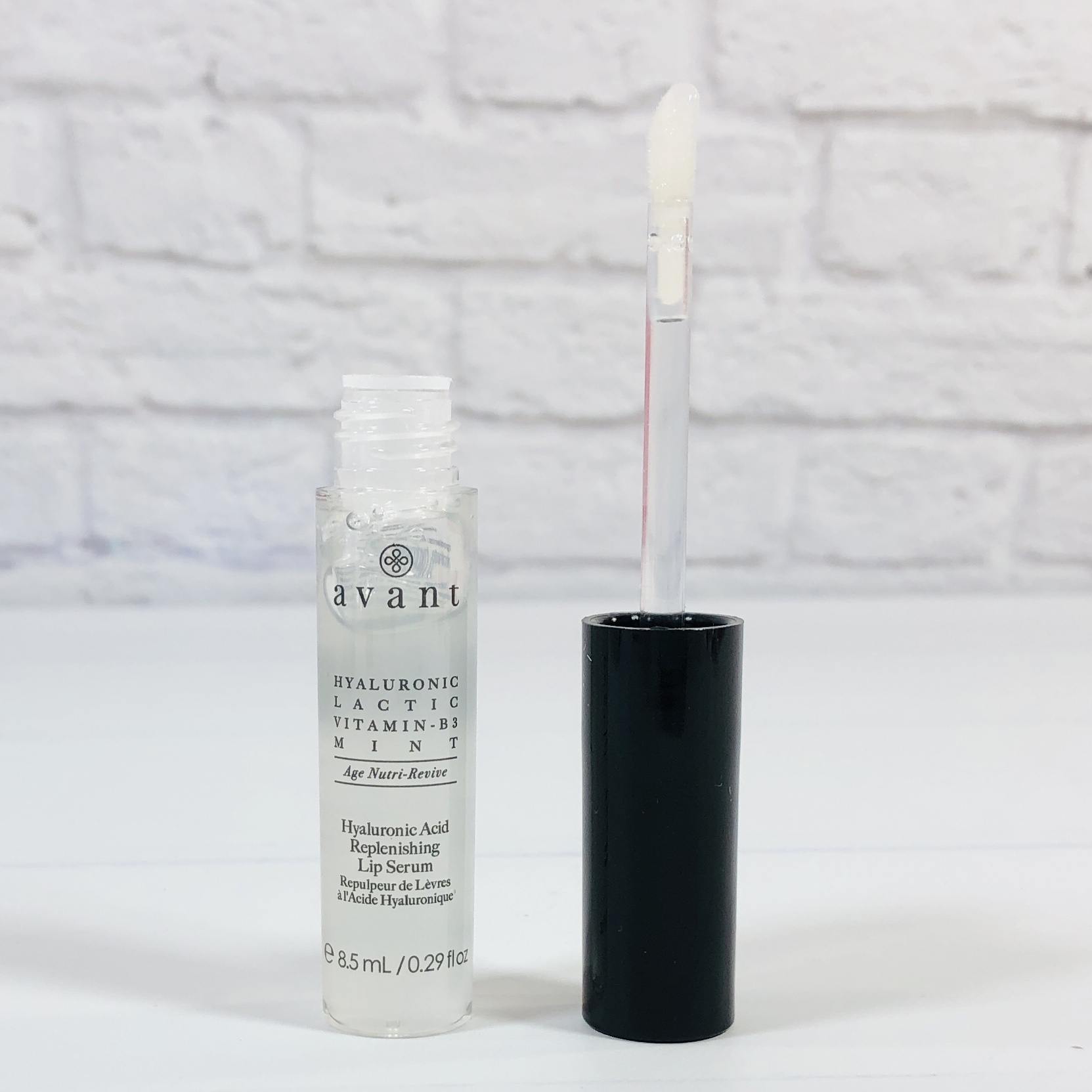 It has a doe-foot applicator so I was a little perplexed as to why the instructions say to place a generous amount of serum onto the back of the hand and then take your finger and dip it in the blob to apply. It was sweet (thanks to the saccharine) and left my lips slightly tingly and sticky. It can be worn alone or under lipstick. I guess I saw a little bit of plumping but I think it's because my lips felt irritated, but I believe that means it did its job.
Four Sigmatic Superfood Face Mask ($40) I was happy to get a box filled with 10 of these masks, I've tried it before and really liked it.
The ingredients are so pure that you can even eat it! It has stuff like coconut sugar, cocoa, mushroom powder, herbs, a bit of clay (which again, is edible), and salt.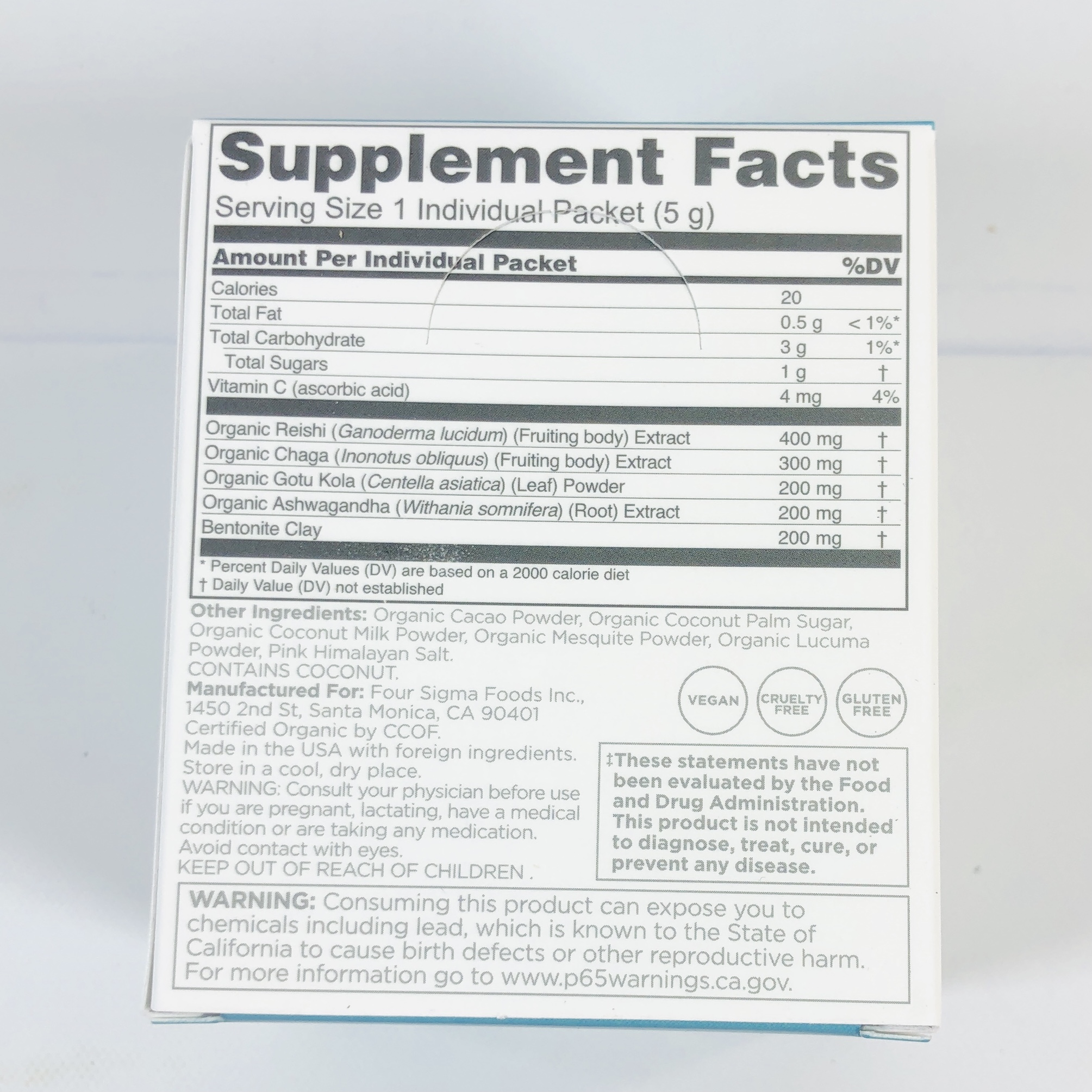 There's even a supplement facts box on the side!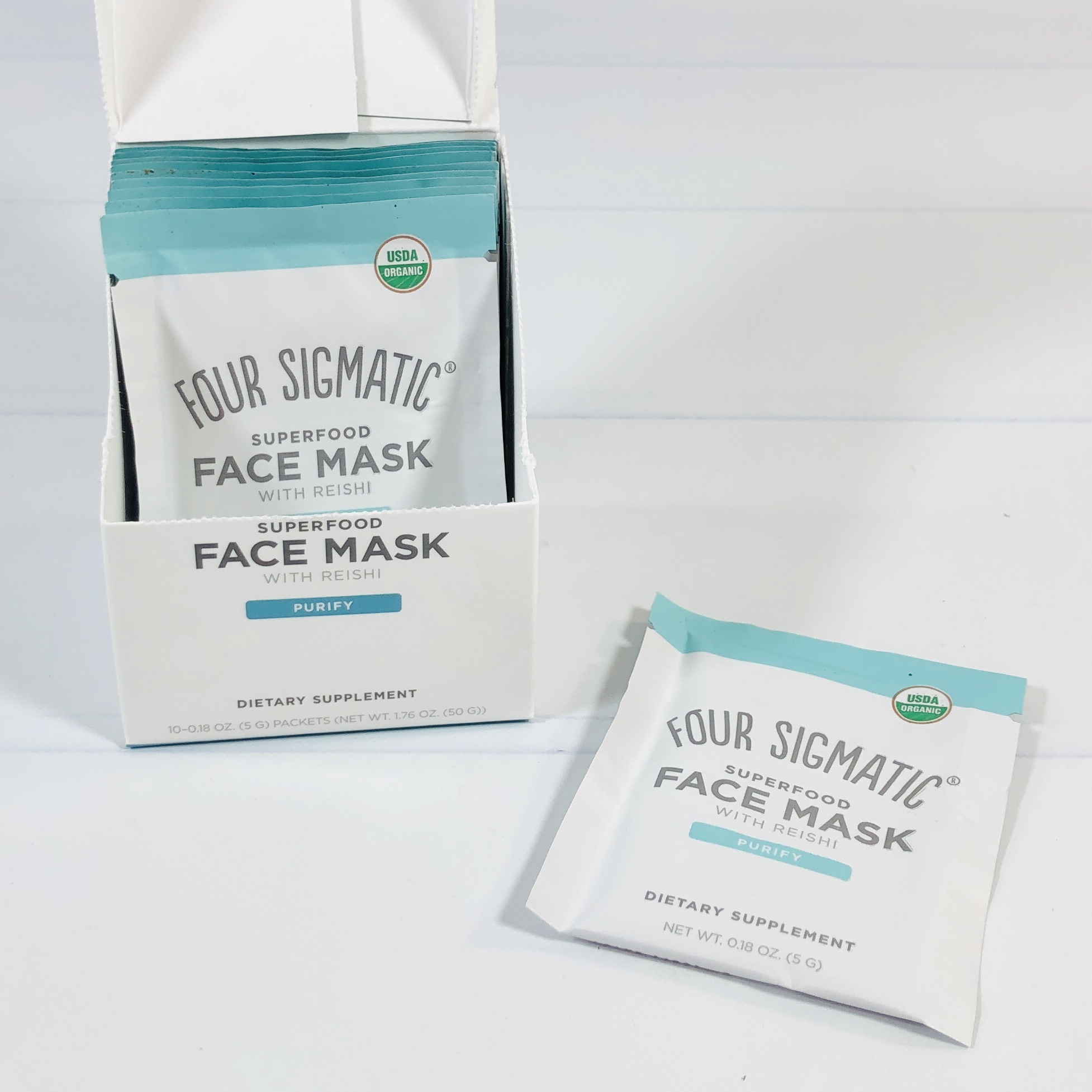 Mix with about a teaspoon of water, apply to face, and wait 10 minutes before rinsing. Lick the bowl if you want, I won't tell.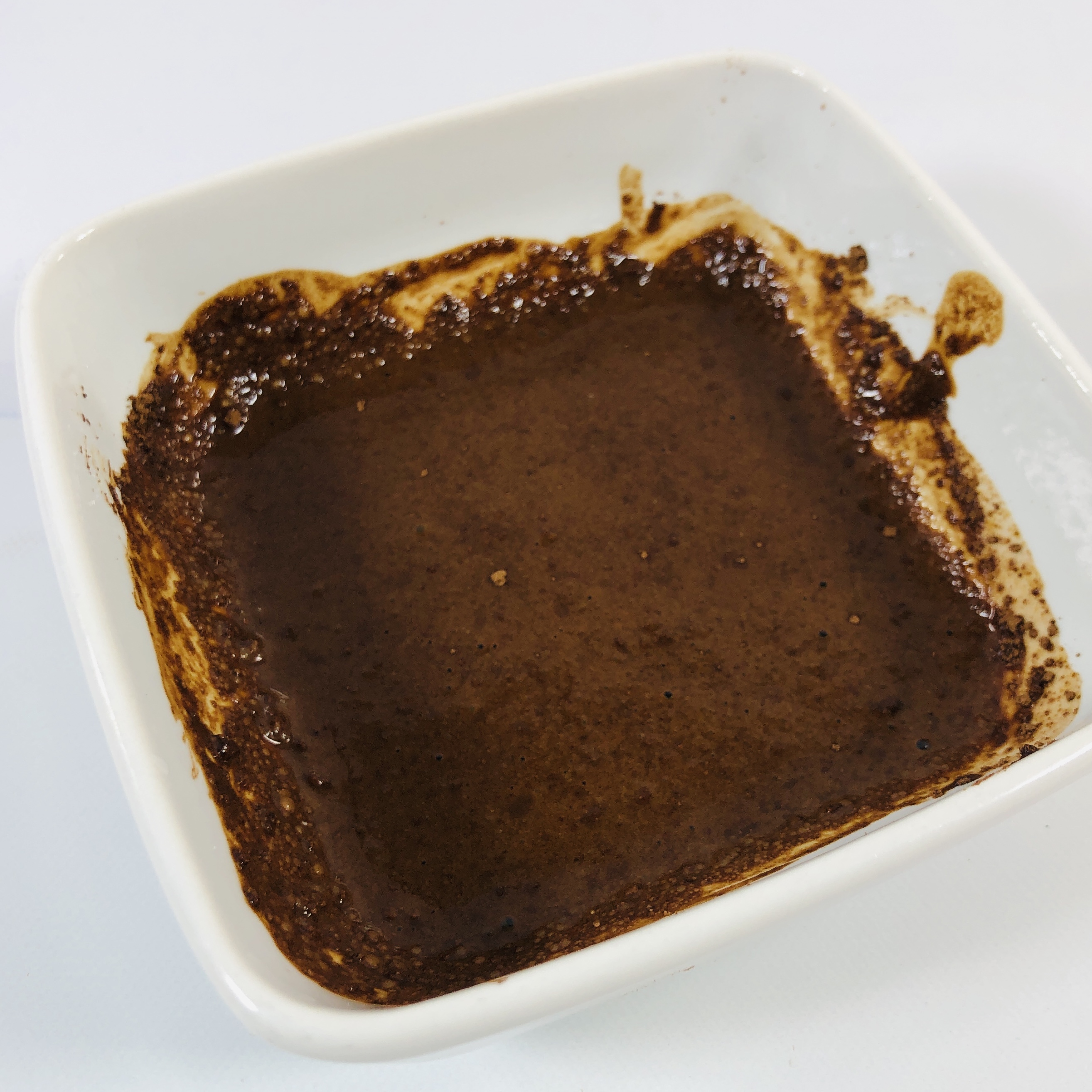 I used a bit too much water so it was kind of messy to apply and I got it on my shirt, so just make sure you're wearing something old. I waited about 10 minutes and it still wasn't dry all the way but that's fine with me since I have dry skin anyways. I did lick the spoon after mixing and it was a little bitter but it smelled amazing.
Nars Blush in Orgasm ($30) I think this is my favorite item in the box! I even like the matte feel of the case.
This is the popular "Orgasm" shade that is described as peachy pink with golden shimmer. You mean I can wear it with warm and cool looks? Yes!
There's a touch of shimmer but it doesn't make me look glittery or shiny. It leaves a healthy flush of color and is blendable, so if I get any sun this summer I can just apply a second swipe. Swatched below. PS I am loving this blush!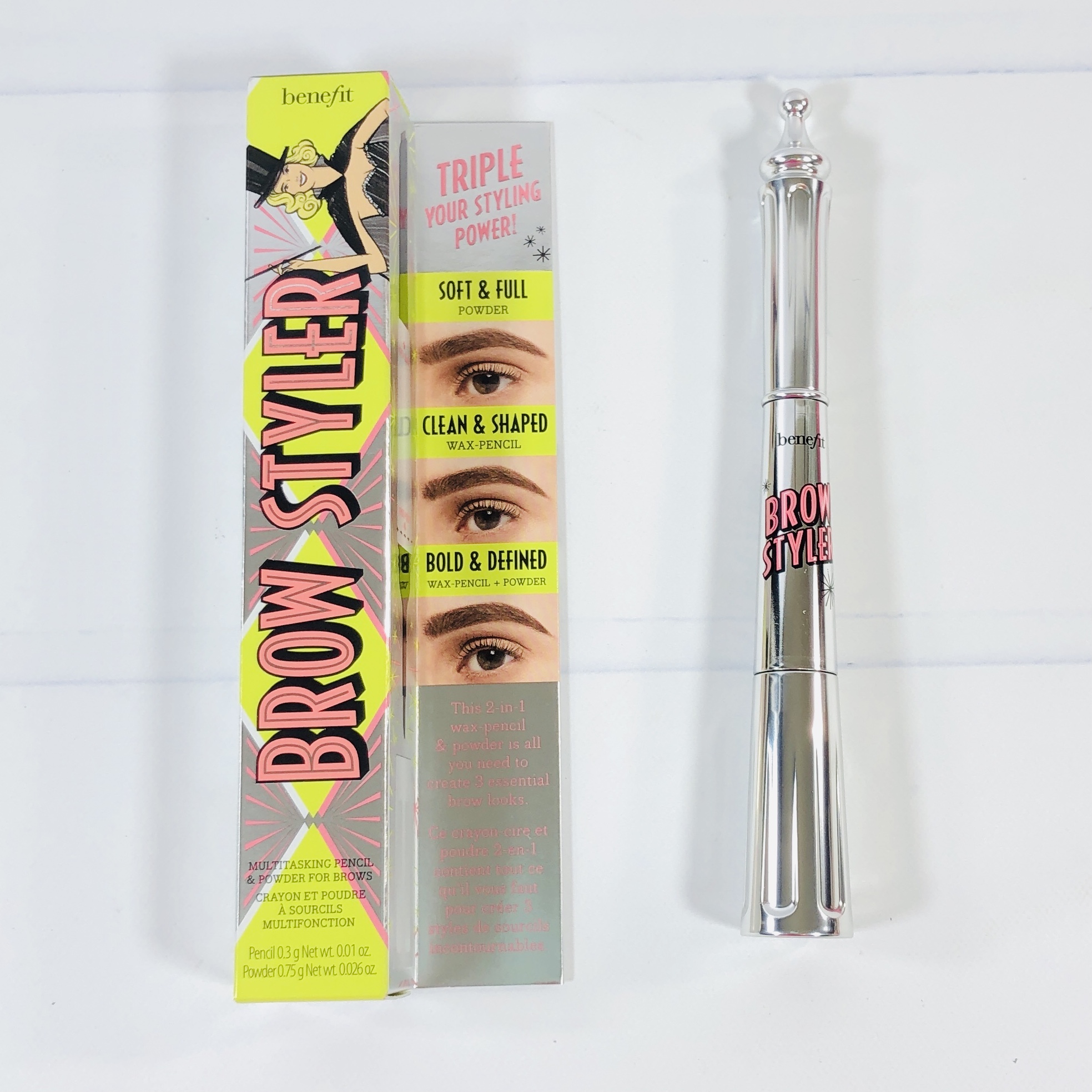 Benefit Cosmetics Brow Styler Eyebrow Pencil & Powder Duo ($34) I received an email to customize this item and I chose shade 3.5, neutral medium brown. I have ashy tones in my hair and eyebrow color and I think this actually looked warm but I liked it anyways.
Here's the back of the box, it has helpful hints and there was an insert in the box for further instructions.
Here's the waxy side.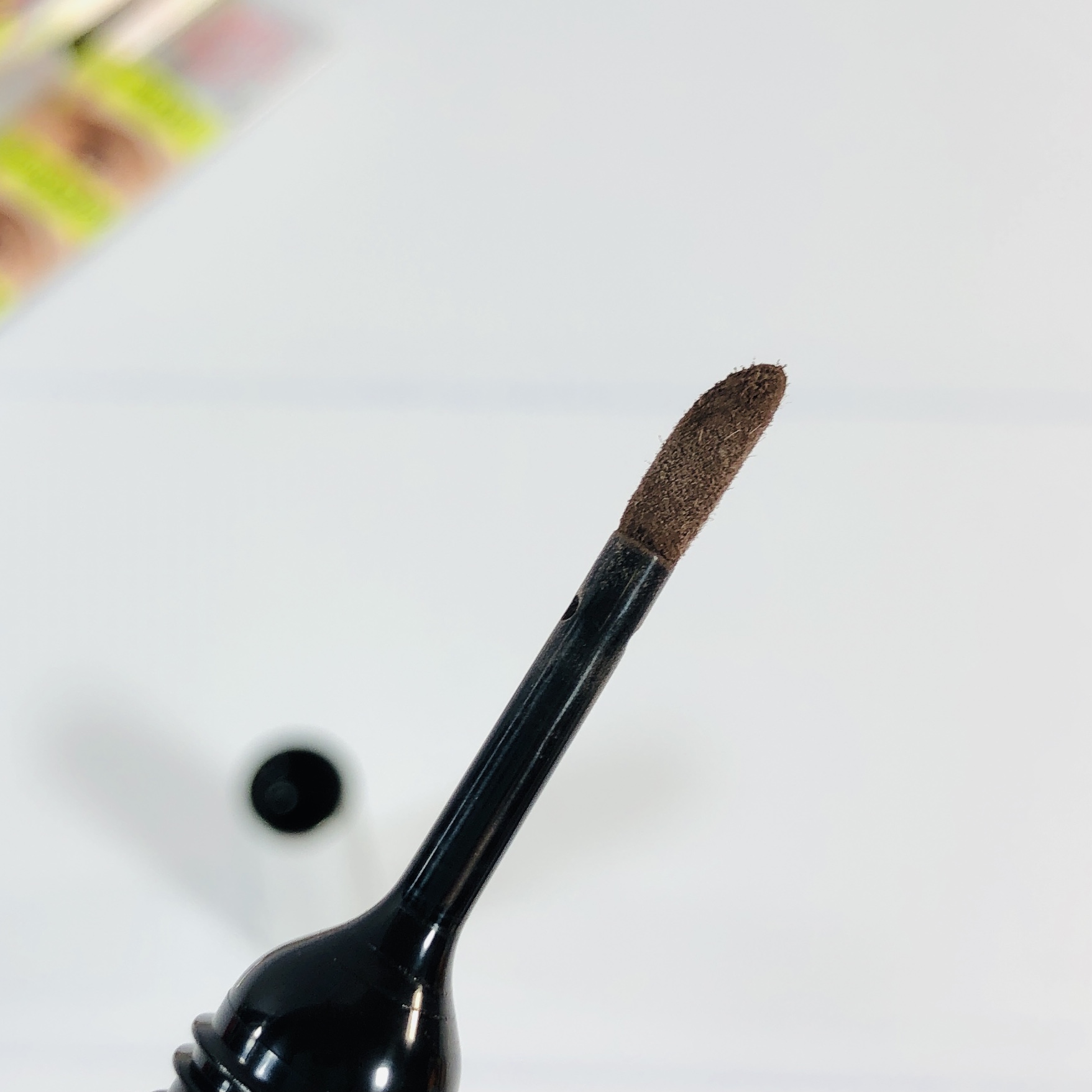 Here's the powdery side. Together these two products helped my eyebrows look styled and bold. I also think the color helped me look younger and brighter, if that's even possible. It stayed in place all day and came off with makeup remover before bed. I'm a fan! Swatched below.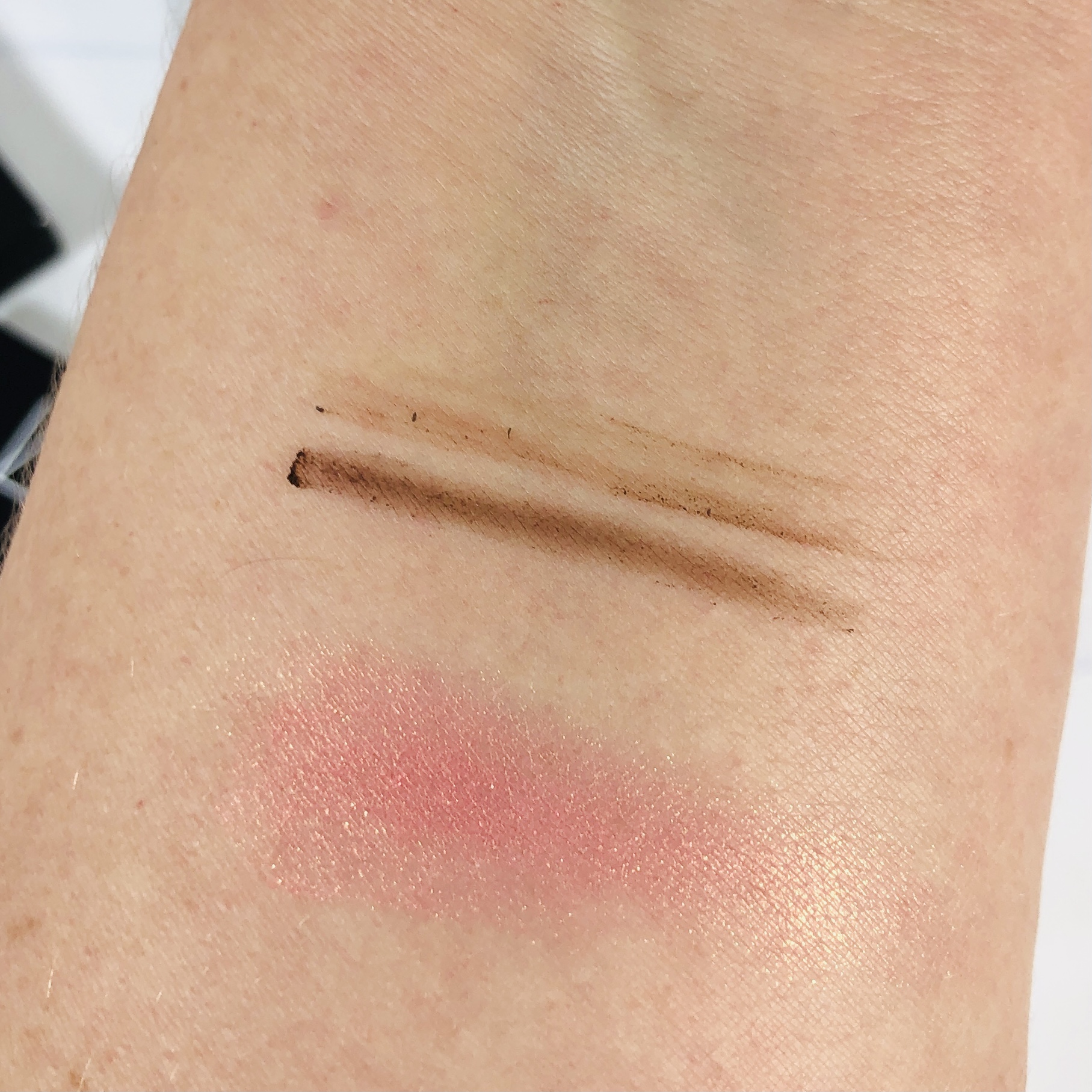 Swatched on top is the brow pencil (which works better on brows and not so good on my arm) followed by the powder and then finally the NARS blush. Both of these products are things I didn't know I needed and I am quite happy with them!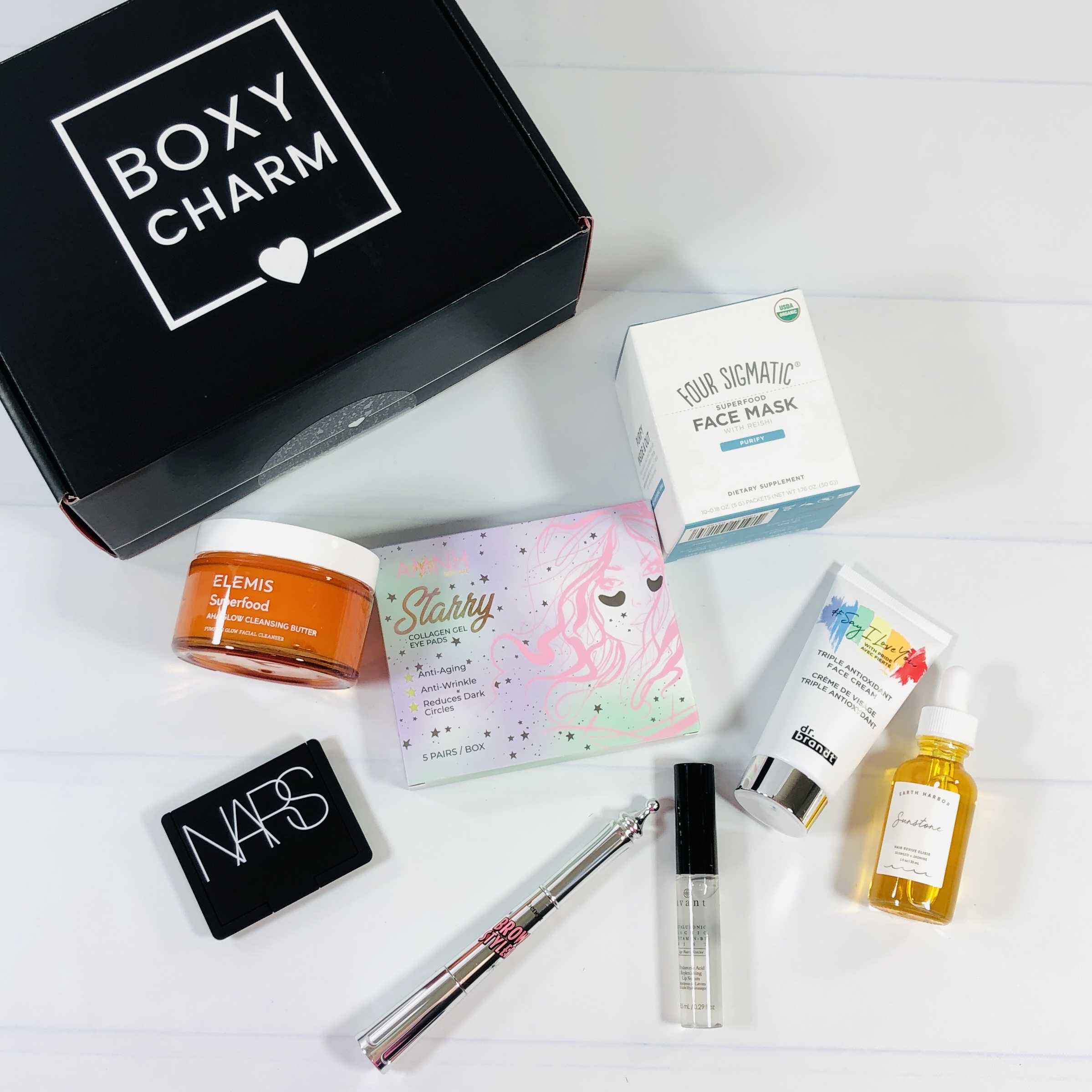 The June Boxycharm Luxe assortment in my shipment was full of items that will help keep me happy this summer. My hair feels really nice since using the oil, I left it in for a while before showering and it doesn't seemed weighed down. The cocoa mask and eye masks are great for when I need to take a break and relax with my feet up. The moisturizer is perfect for summer because it is pretty lightweight. The lip product was ok, I don't understand the price tag though, but the cleansing butter, brow duo, and blush are awesome and will be used daily. The value for my collection was around $390!
What's your favorite item in this month's BOXYCHARM Luxe Box?