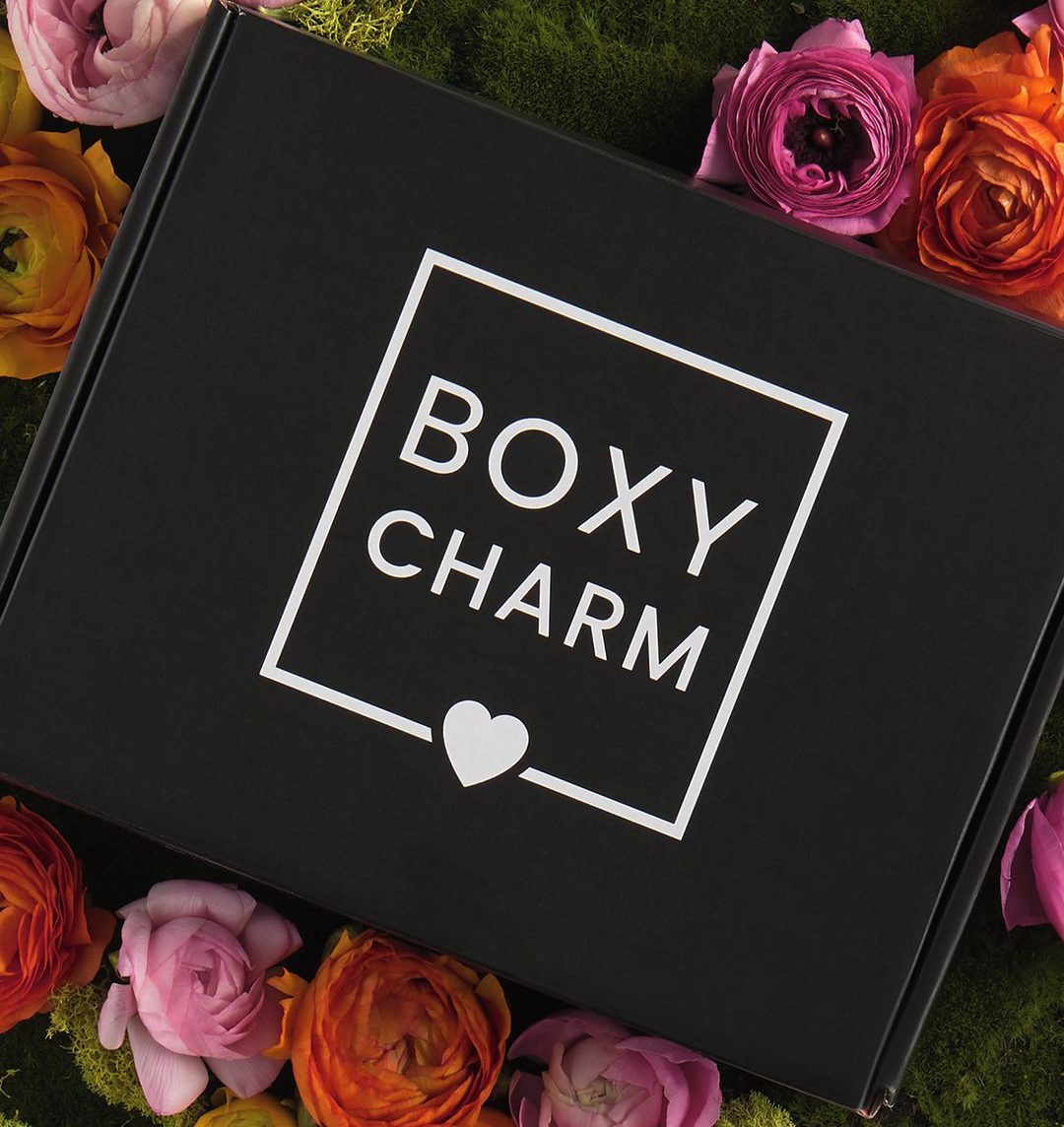 June 2021 BOXYCHARM Add-Ons are open now!
DEAL: Subscribe now and get a free gift: PLUS $10 credit to June PopUp!
Use this link and coupon code CELEBRATESKIN to get a FREE Georgette Klinger Vitamin C Mask OR use the coupon code DAZZLINGEYES to get a FREE HIPDOT Cenote Eyeshadow Palette AND get your exclusive $10 Popup code via email within 24 hours of subscribing.
Here's a peek at the goodies!
NATASHA DENONA All Over Glow Face & Body Shimmer in Powder
KVD BEAUTY Epic Curl Vegan Lash Primer
BECCA COSMETICS Shimmering Skin Perfector™ Pressed Highlighter Collector's Edition Champagne Pop
MARC JACOBS BEAUTY Blacquer Cherry 2-Piece Mini Eye Set
TARTE H2O Gloss
DRAGUN BEAUTY TRANSlucent Setting Powder
ONE/SIZE POINT MADE 24-hour Liquid Eyeliner Pen Bodacious Black
TOUCH IN SOL No Poreblem Priming Eraser
ARTIST COUTURE Ethereal Bloom Eyeshadow & Pressed Pigment Palette Eternity
LUNAR BEAUTY Dreamy Lip Gloss
BECCA COSMETICS Zero™ No Pigment Glass Highlighter For Face + Lip
BECCA COSMETICS Zero™ No Pigment Virtual Foundation 1.0 oz / 30ml
MARC JACOBS BEAUTY Brow Wow Duo Rating:
NARS Blush
BECCA COSMETICS Ignite Liquified Light Highlighter 1.5 oz / 45 ml
Add-Ons are available for purchase every month during the monthly Add-Ons event, except during PopUp months. The Add-Ons store opens for a limited time each month, and dates can be found on your personalized Charmer Benefits calendar on your homepage. You must be logged in to see the calendar.

On the opening day of the Add-Ons event, you will know the event has opened once a banner appears on your homepage indicating you may now shop. We'll also post on @boxycharm Instagram and Facebook Stories once the event is open. 🖤

Add-Ons ship separately from your box and it may take 1-3 shipments to complete your order. You'll receive a tracking number for each shipment that contains a list of the items shipping within that order.

Add-On orders ship free within the contiguous U.S. For orders shipping outside of the contiguous U.S., there is a $5 shipping cost per order.
You can sign up for BOXYCHARM here!