We have the spoilers for the Boxwalla June 2021 Film Box, a subscription for movie buffs and pop culture fans!
In this box, we feature two brilliant filmmakers, with two new restorations by The Criterion Collection. We're featuring Taiwanese filmmaker Hou Hsiao-hsien and French filmmaker Jacques Rivette. Each Film Box will contain:
Each June Film Box contains: 
🎬 Hou Hsiao-hsien's Flowers of Shanghai (1998)
🎬 Jacques Rivette's Céline and Julie go Boating (1974)
Hou Hsiao-hsien is often considered a filmmaker's filmmaker and has greatly influenced modern cinema & many filmmakers including Jim Jarmusch and Oliver Assayas. Flowers of Shanghai is a beautiful period drama set in late 19th century Shanghai. From Criterion: "Composed in a languorous procession of entrancing long takes, Flowers of Shanghai evokes a vanished world of decadence and cruelty, an insular universe where much of the dramatic action remains tantalizingly offscreen—even as its emotional fallout registers with quiet devastation."

Jacques Rivette was a central figure in the French New Wave movement which also included Godard, Rohmer & Truffaut. Although lesser known than his more famous counterparts, Truffaut once said that The French New Wave began "thanks to Rivette". Céline and Julie go Boating is set in Paris and is considered one of the all-time great hangout comedies. From Criterion: "One of the most exuberantly inventive and utterly enchanting films of the French New Wave, in which Julie, a daydreaming librarian, meets Céline, an enigmatic magician, and together they become the heroines of a time-warping adventure involving a haunted house, psychotropic candy, and a murder-mystery melodrama."
About Boxwalla Film: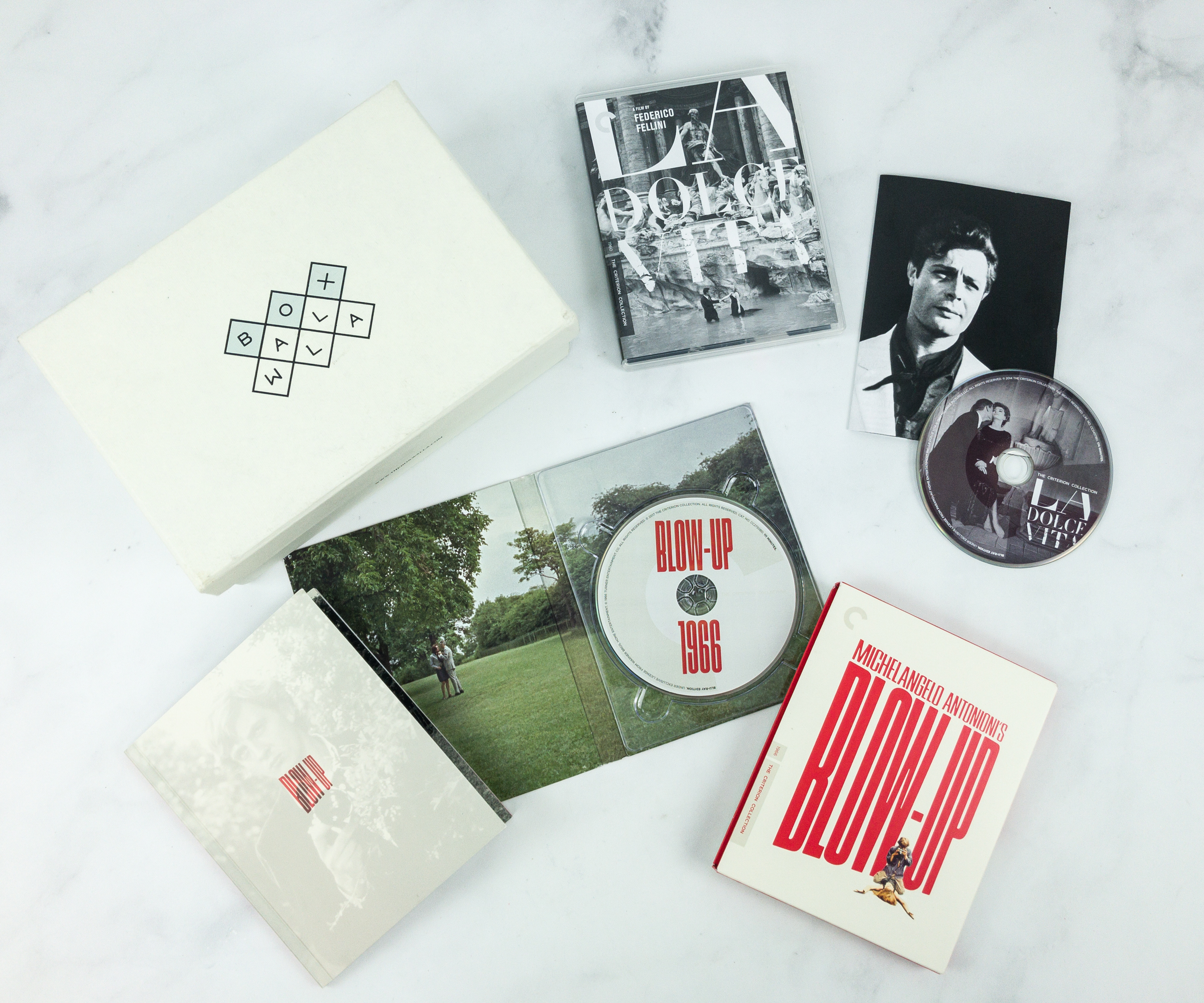 "Art Cinema is Boring". The Film Box challenges this notion by demystifying the work of the best filmmakers, by creating a context within which to view them.

Each Box will contain films from the Criterion Collection, along with inserts with detailed information on each film.
See all our Boxwalla Film reviews to find out more!
What do you think of the spoilers?