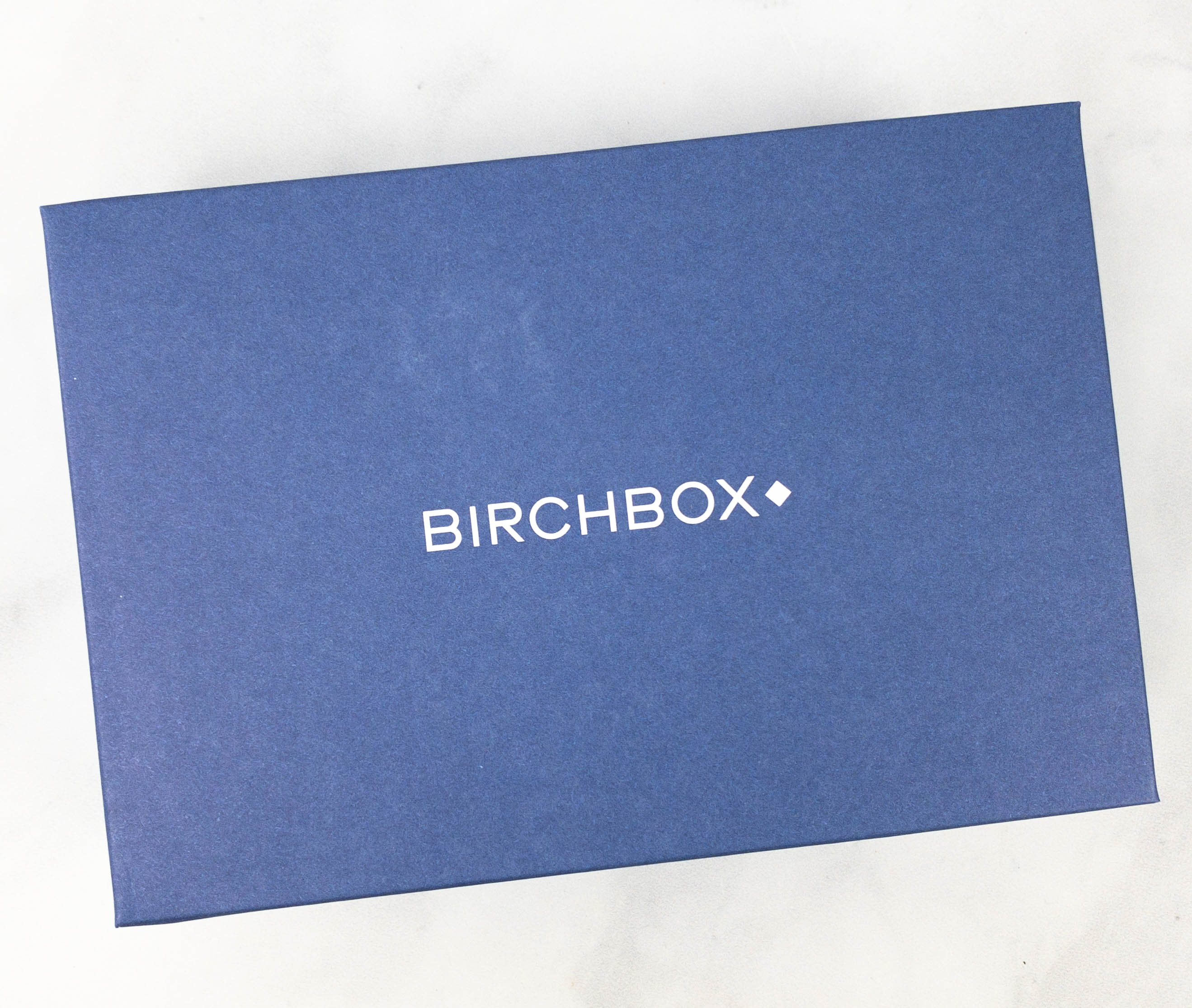 Birchbox Grooming is a monthly grooming subscription box for men and anyone who prefers grooming products over beauty products. In every shipment, you'll receive 3-4 sample items that are smaller versions of what you can order from the Birchbox site. There are two versions – Birchbox Grooming Plus for $20 per month that includes a full-size lifestyle item, or regular Birchbox Grooming for $10 per month with no lifestyle item.
Birchbox Grooming made the list in our 2021 readers' choice picks of best subscription boxes for men!
This is a review of the Birchbox Grooming Plus $20 per month box.
DEAL: For a limited time when you subscribe to Birchbox Grooming use one of the codes to score a freebie!
Birchbox has always been about the samples, so if you are a stickler for calculating in-box value, you'll have to do some math to figure the per ounce value. The cards show the price for the full-size version of the included items — they are available on the Birchbox site. You can see your box at birchbox.com/mybox.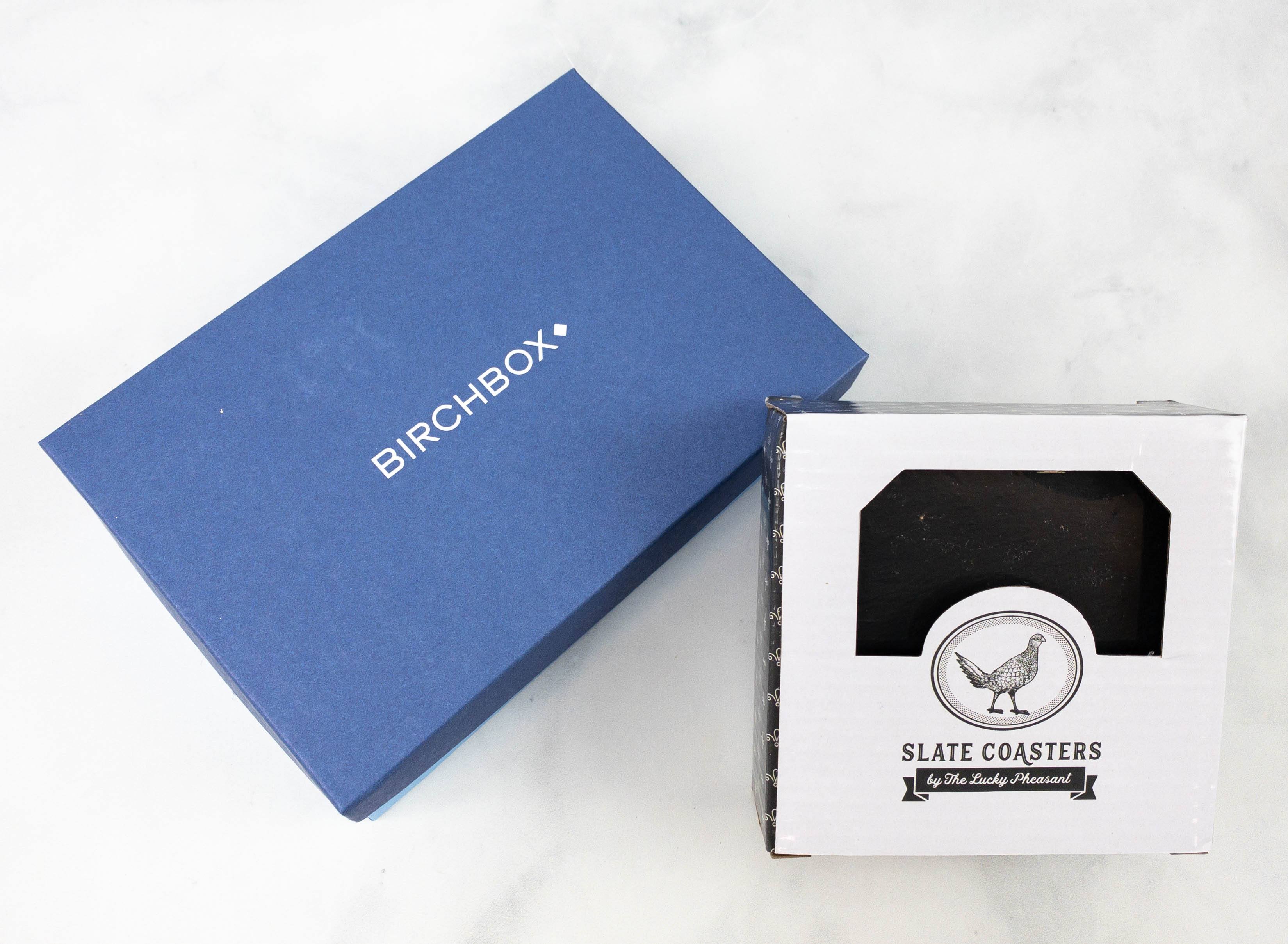 The lifestyle item usually doesn't fit in the box.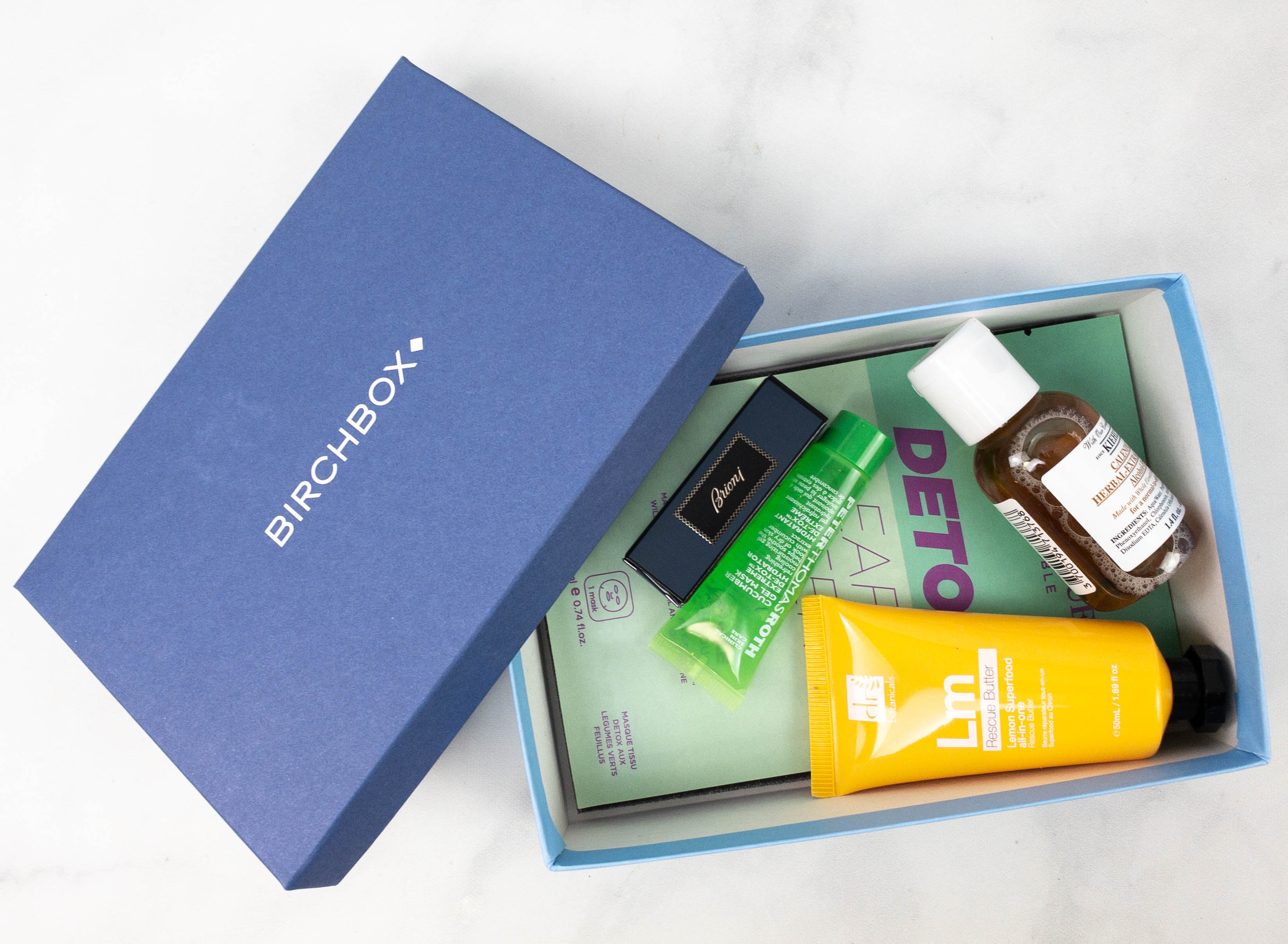 There are no other packaging materials but everything arrived in great condition.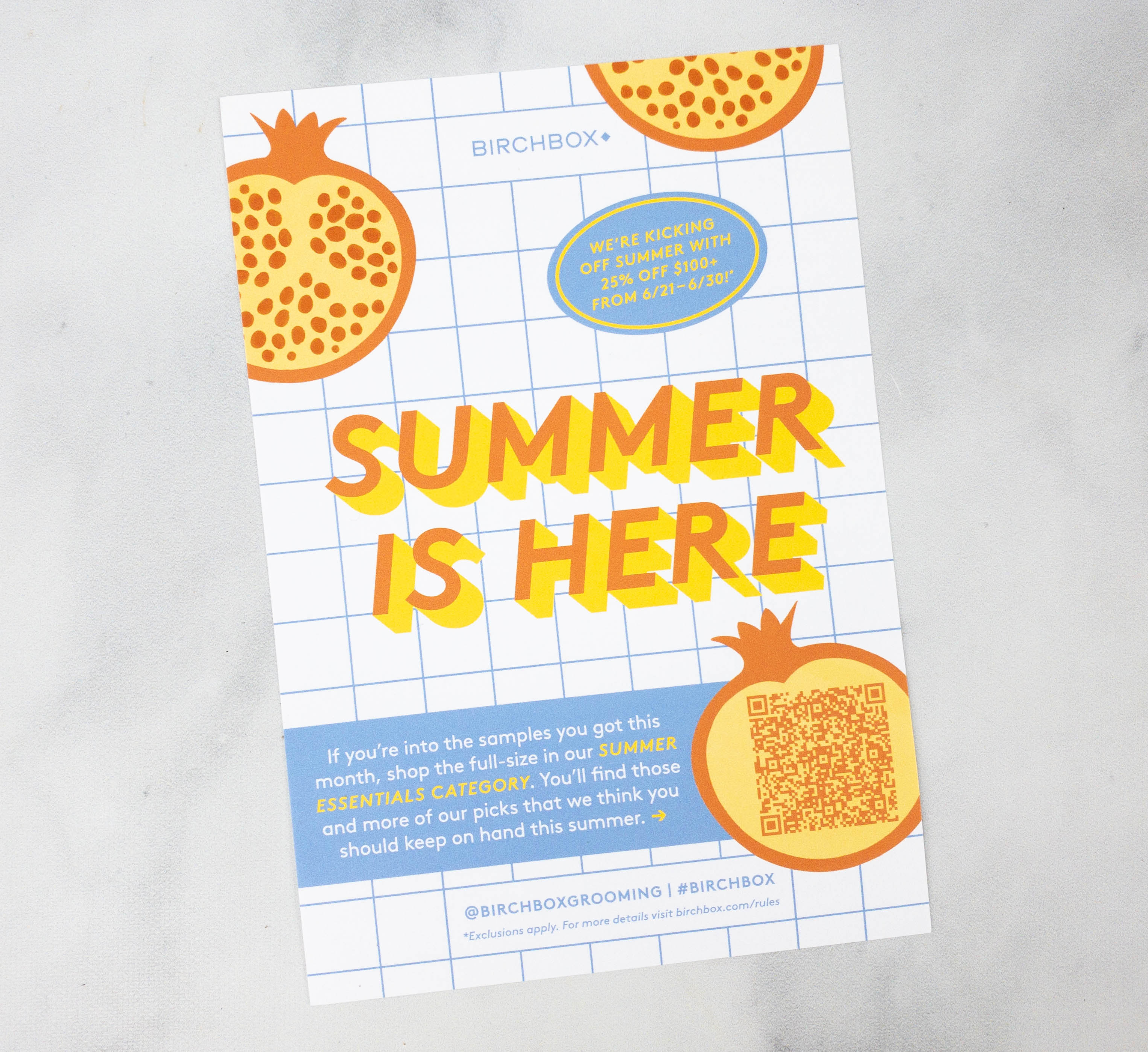 This card has a QR code that will take you to the box's virtual insert.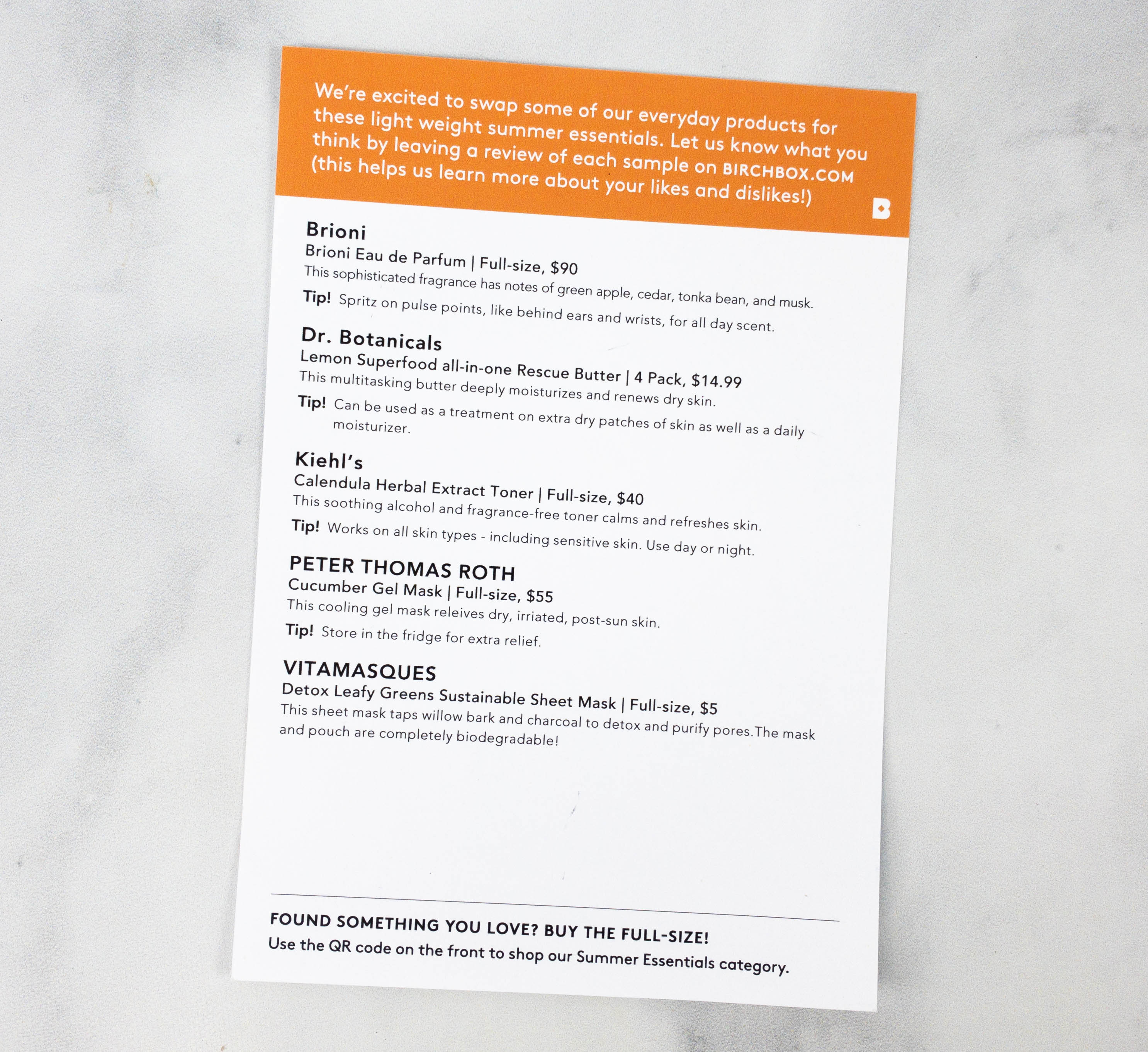 The back of the card features a list of all five samples inside the box. This list includes the price of the full-size version available on the Birchbox site, plus a brief tip on how to properly use them.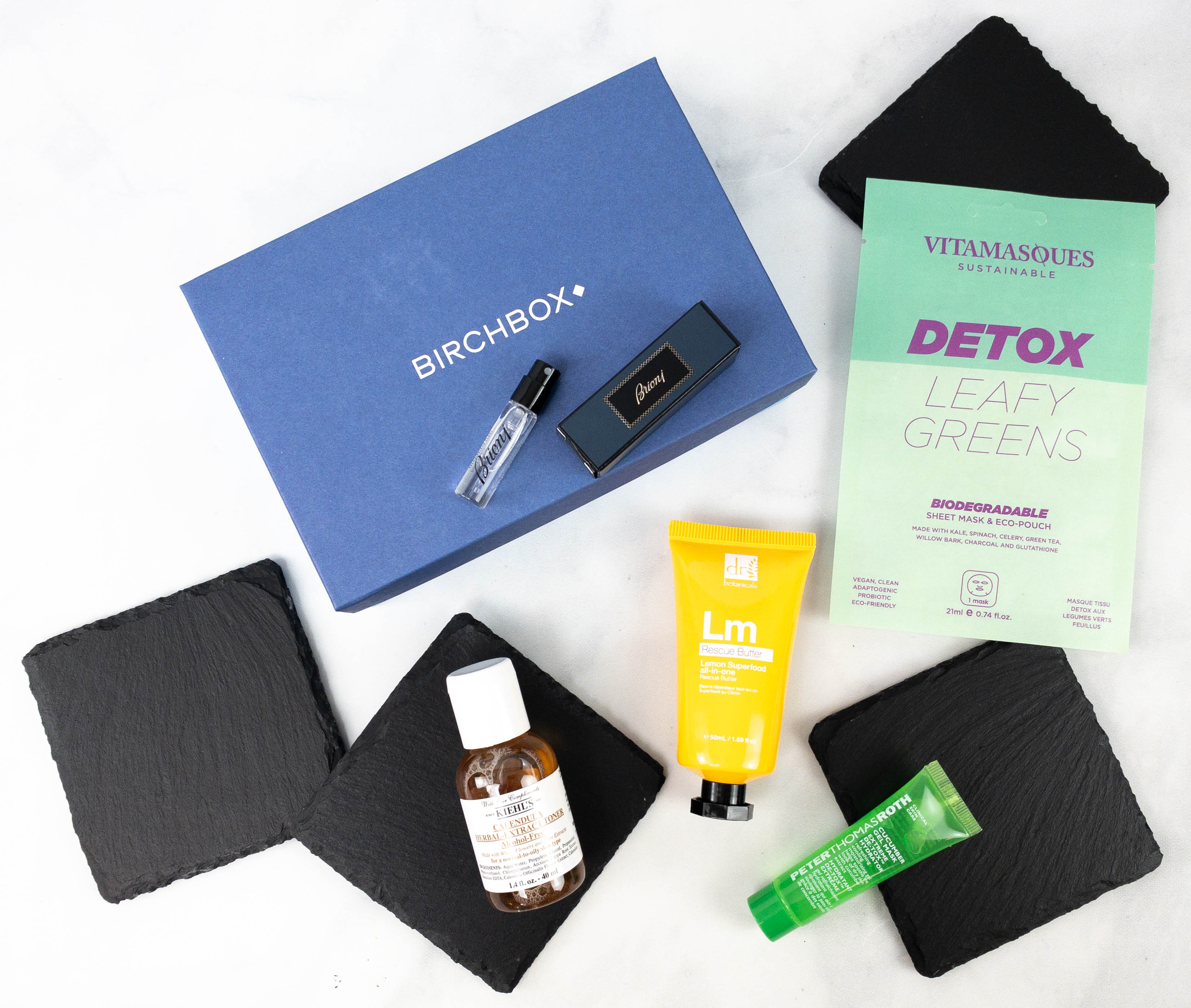 Everything in my June 2021 Birchbox!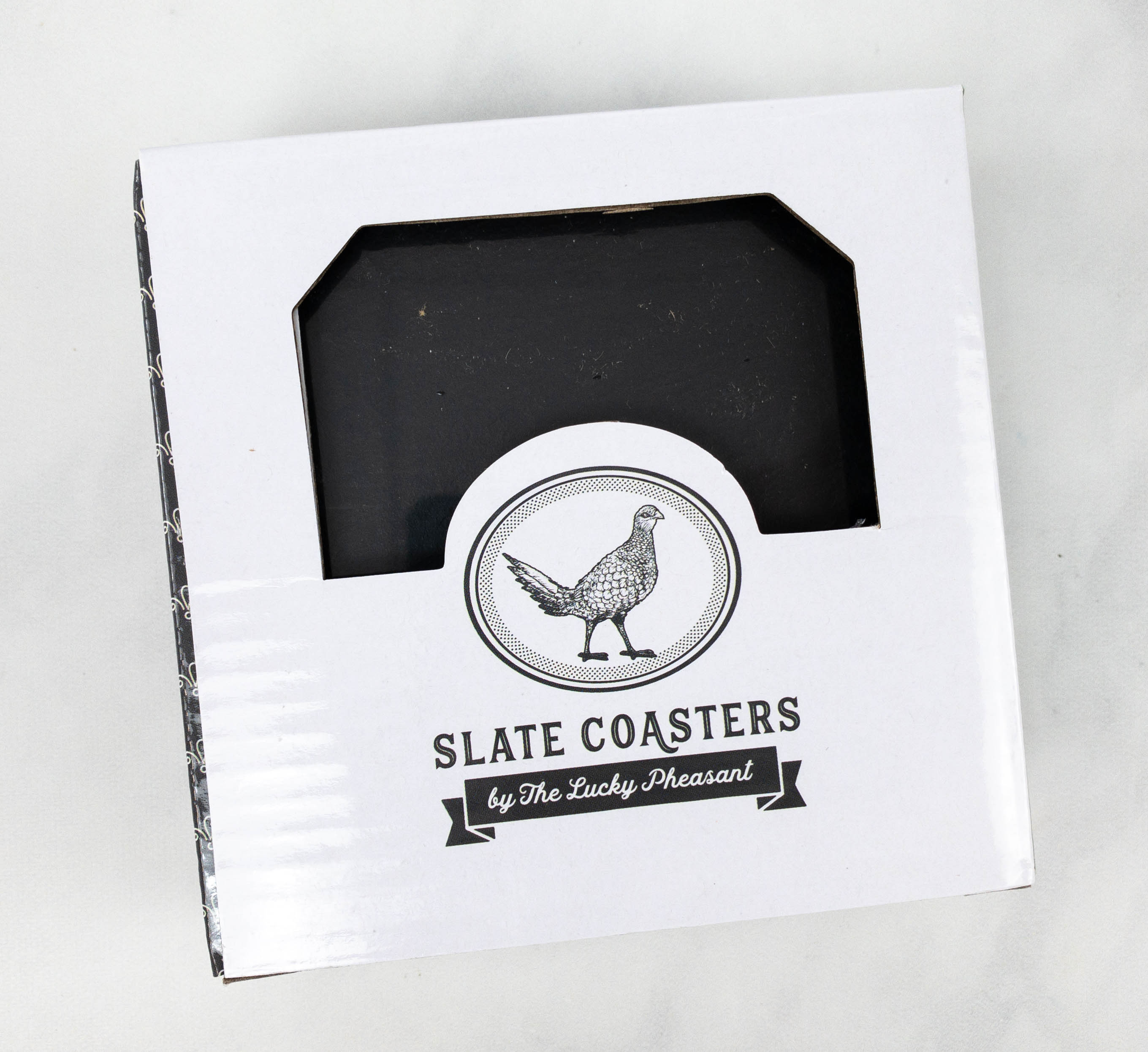 Just Slate Slate Coasters (£26.00, approx. $36) This month's lifestyle item is a 4-piece coaster set. They are great to use whether when you have guests over or just for everyday use.
Made from handcrafted slate, they protect tables and other surfaces from water marks and high temperatures. The edges are uneven but that only adds to their rustic appeal.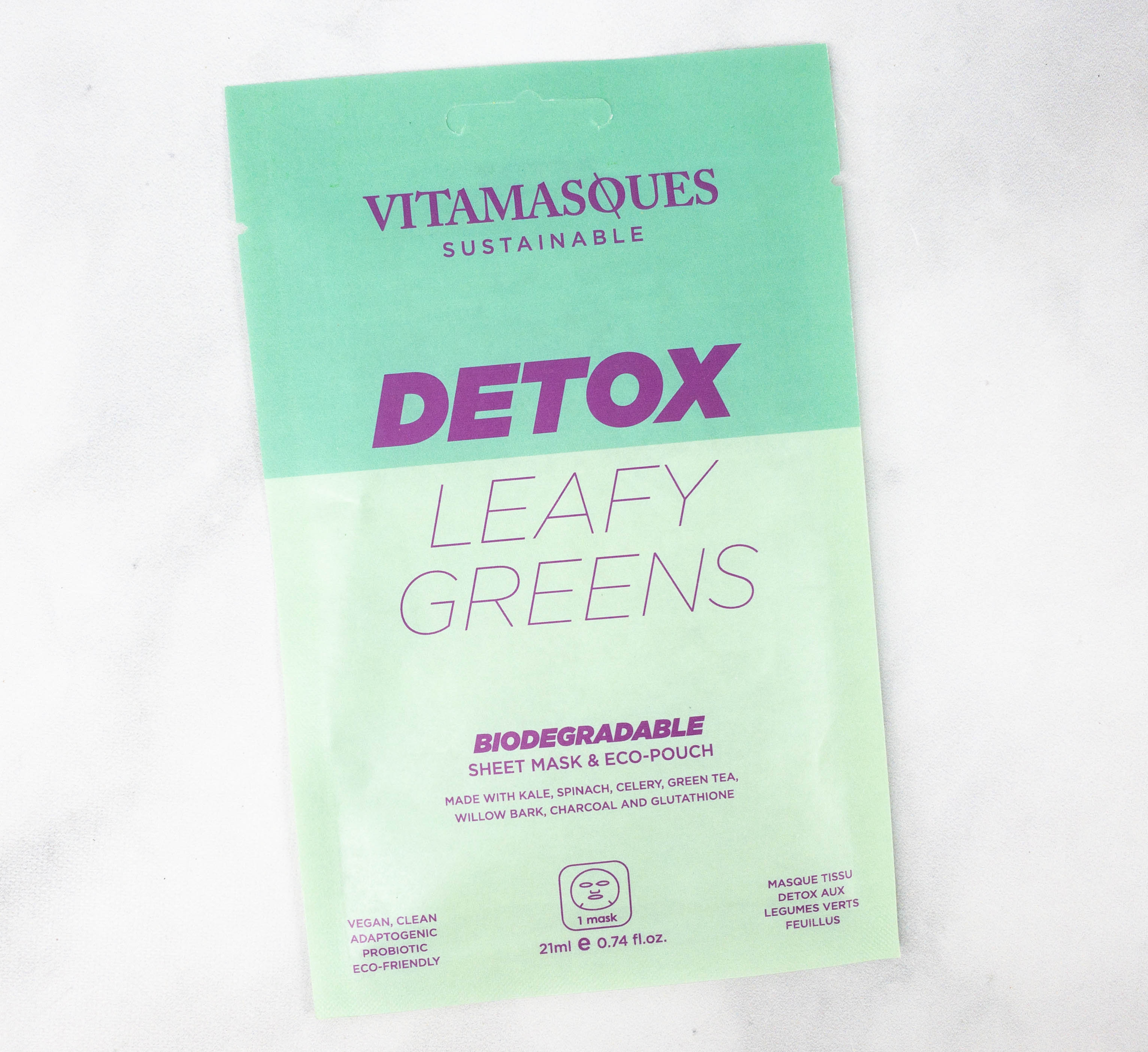 Vitamasques Detox Leafy Greens Sheet Mask ($5) This sheet mask helps detoxify and purify pores, with the help of kale, spinach, celery, green tea, willow bark, charcoal, and glutathione. It's ideal for those who have oily skin. Another thing I like about this sheet mask is that it's biodegradable and the pouch is eco-friendly as well!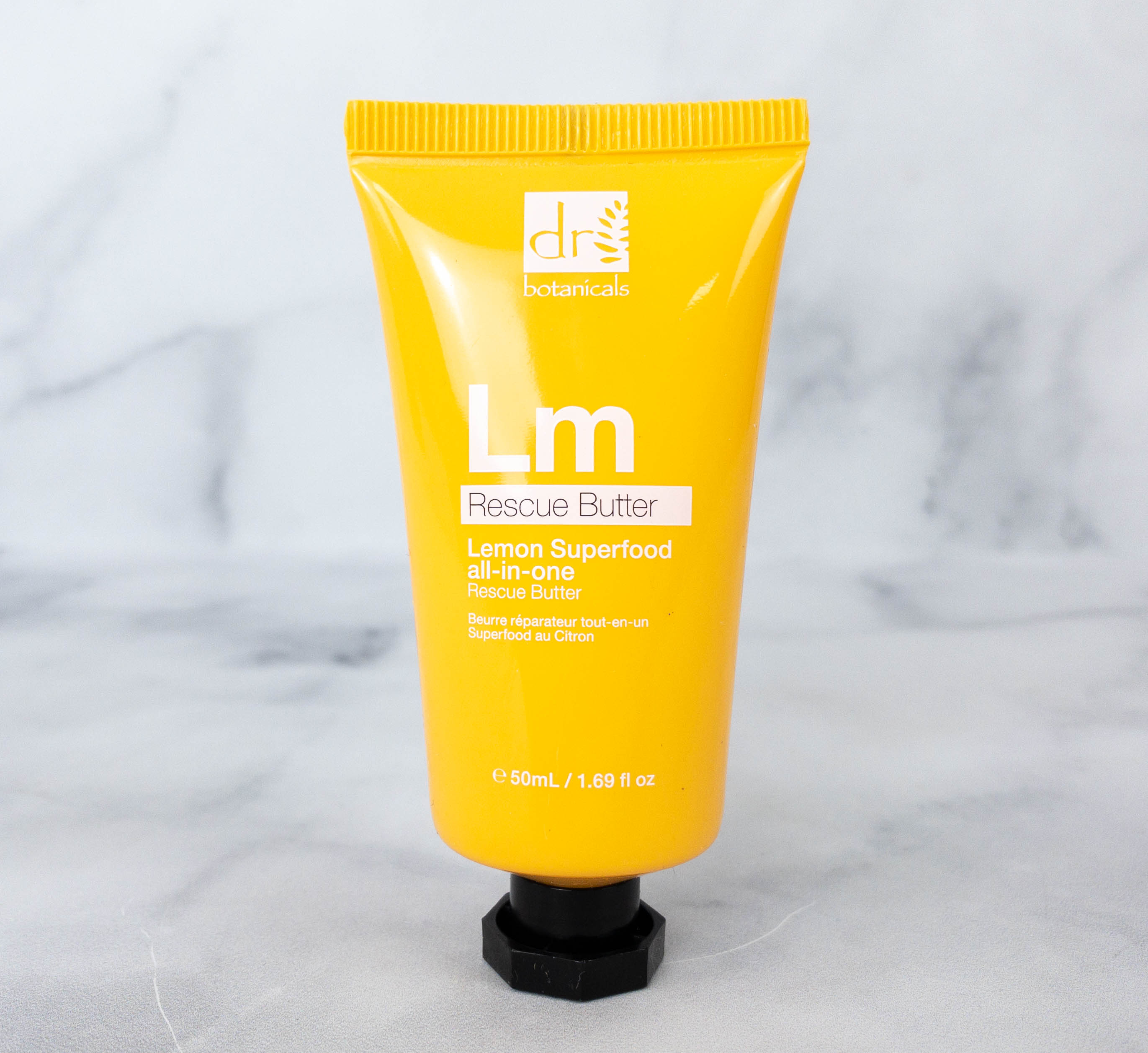 Dr. Botanicals LM Rescue Butter Lemon Superfood all-in-one Rescue Butter ($14.90) Here's a multi-purpose rescue butter that works as a moisturizer and a skin treatment! This vegan-certified cream is made from natural ingredients like lemongrass oil, coconut oil, almond oil, grapeseed oil, and sea buckthorn fruit oil which work together to rejuvenate, renew, and invigorate dull and dry skin. A little amount goes a long way! To use, just get a pea-sized amount and apply to your face or body.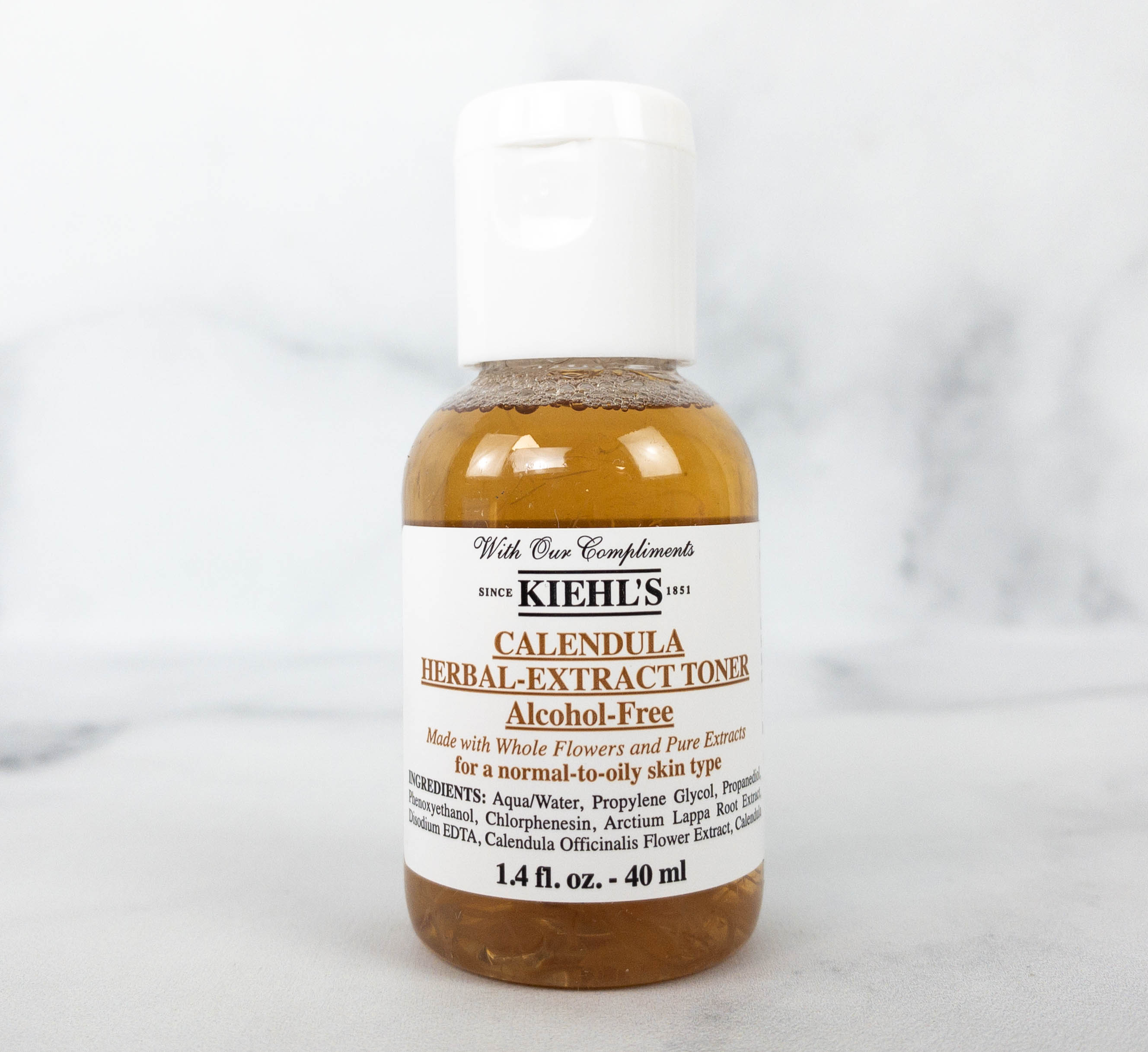 Kiehl's Calendula Herbal-Extract Toner ($13.33) To help balance the skin's pH levels, they also included this alcohol-free toner made with calendula, allantoin, and great burdock root. It's formulated for all skin types to cleanse, restore, and even help absorb other products that I use on my skin. It also comes in a recyclable packaging!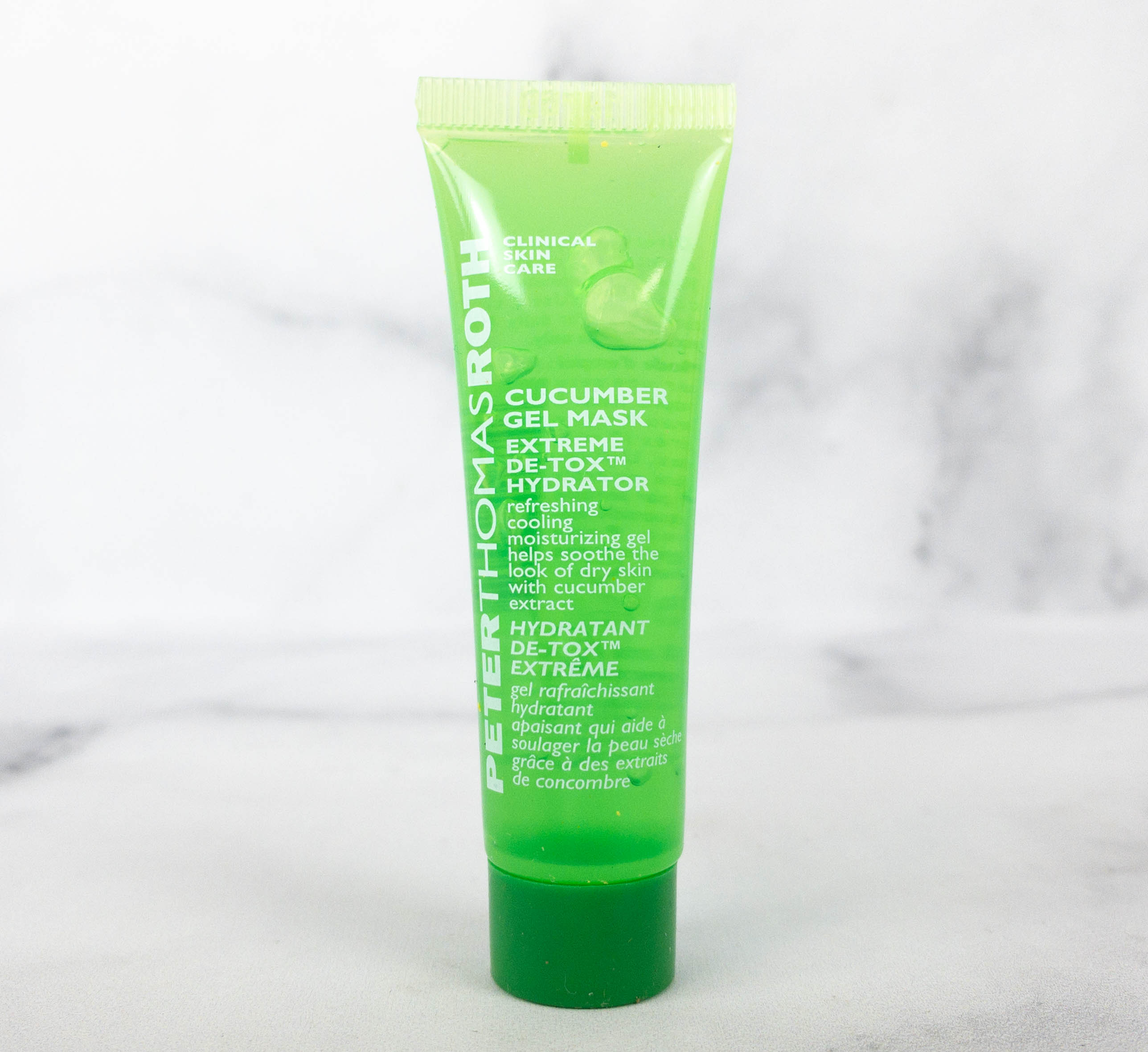 Peter Thomas Roth Cucumber Gel Mask ($11) It's a cooling gel mask that helps calm down the skin after sun exposure. The formula is infused with a blend of papaya, pineapple, and cucumber, plus aloe leaf! For an extra boost of coolness, they suggest putting it in the refrigerator before use. It's a useful item for summer!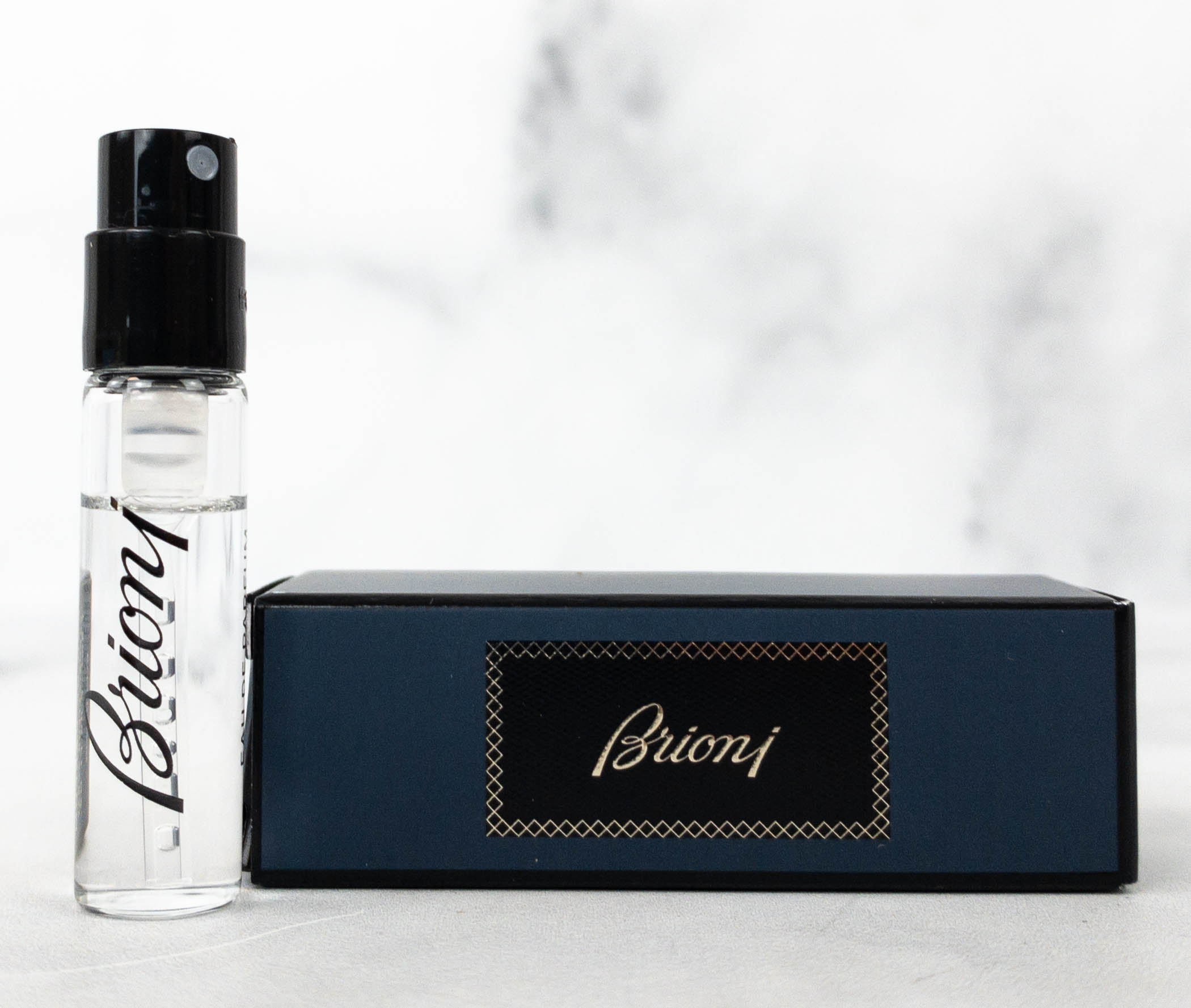 Brioni Eau de Parfum ($2.70) The box also includes an eau de parfum, with remarkable notes of green apple, cedar, tonka bean, and musk. It's a masculine scent, with a moderate sillage.
Here's a final look at all the grooming items I received this month!
This month's Birchbox Grooming includes grooming items that are ideal for summer. My favorite item is the cooling gel, as it helps soothe my skin after sun exposure. It's perfect to bring when traveling as well. The rest of the items are also promising, like the sheet mask, toner, and rescue butter. There are even some of them that came in eco-friendly and recyclable packaging, which is always a plus! My box includes a lifestyle item, and this month, it's a set of coasters made from handcrafted slate. It's a pretty useful item and I also like the rustic appeal it adds to any table. If you want to receive only grooming items in your box, that is possible as well!
What's your experience with Birchbox Grooming?