Bath Bevy is a bath and body subscription. They now offer a TUBLESS box for those who enjoy bath and body products but don't have a tub! Instead of bath bombs or bath salts, this box includes body washes, whipped soaps, sugar scrubs, lotions, shower steamers, and other products that don't require a tub. The items are curated around a theme and they are mostly from indie bath and body brands. A monthly subscription is $37.50 per box.
DEAL: Save $4 on your first box!. Use coupon code HELLO10.
Bath Bevy's bath subscription box topped the list in our 2021 readers' choice picks of best bath subscription boxes!
This box is called Tubless because it is especially curated for homes that don't have tubs or people that just prefer to shower!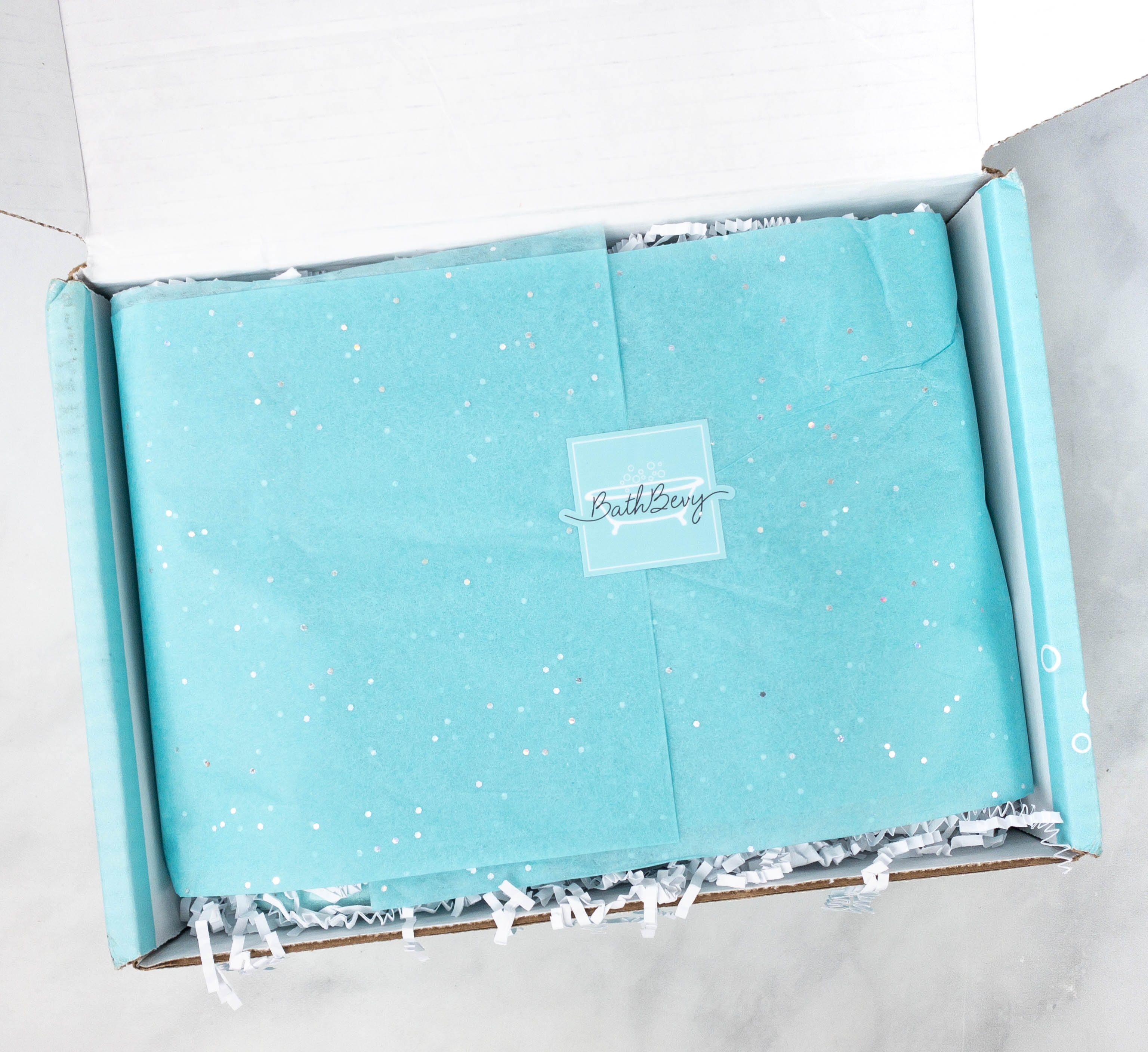 The items were also wrapped in tissue paper, sealed by a Bath Bevy sticker!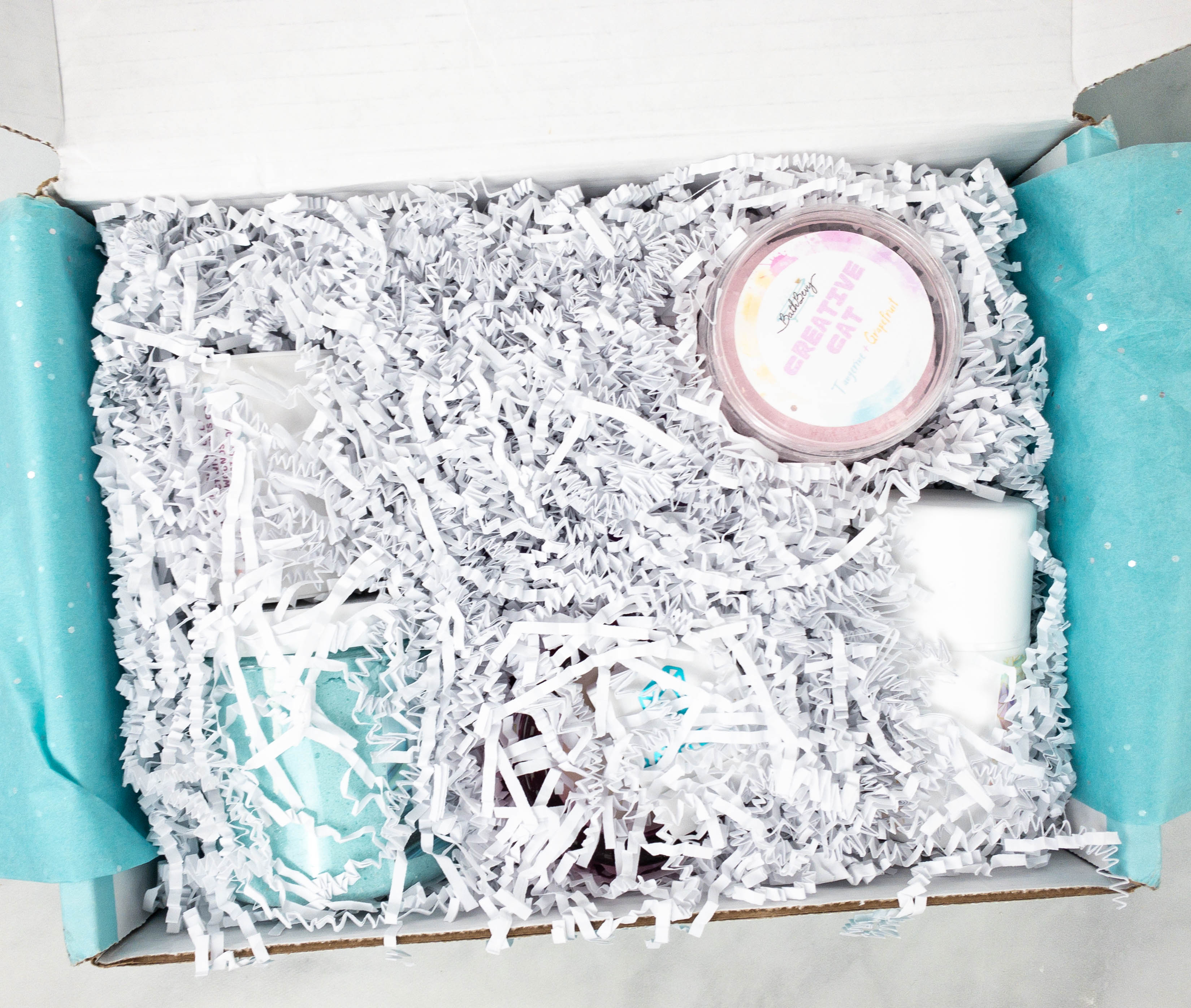 There are paper squiggles inside, which serve as a cushion.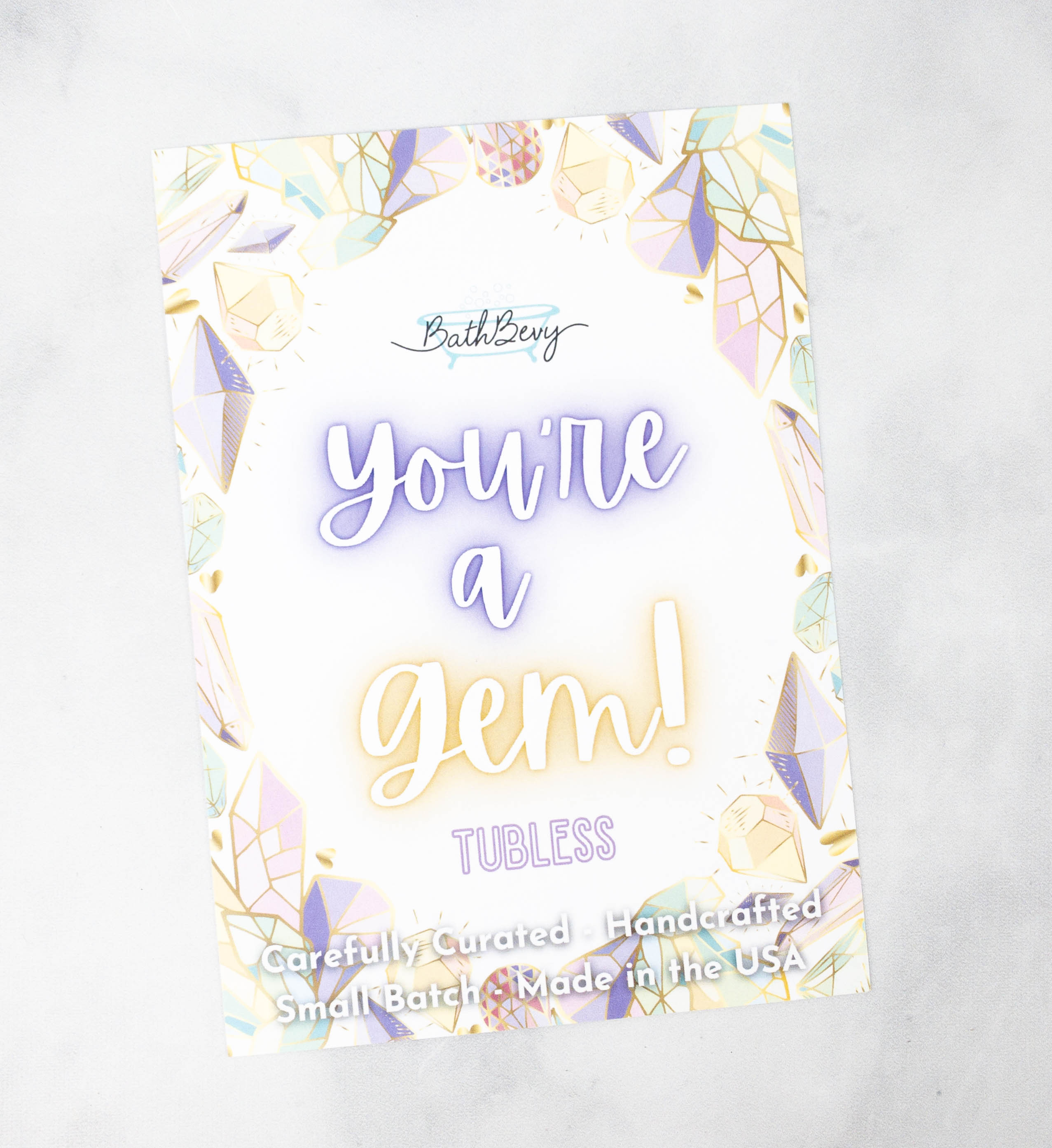 This month's theme is You're A Gem!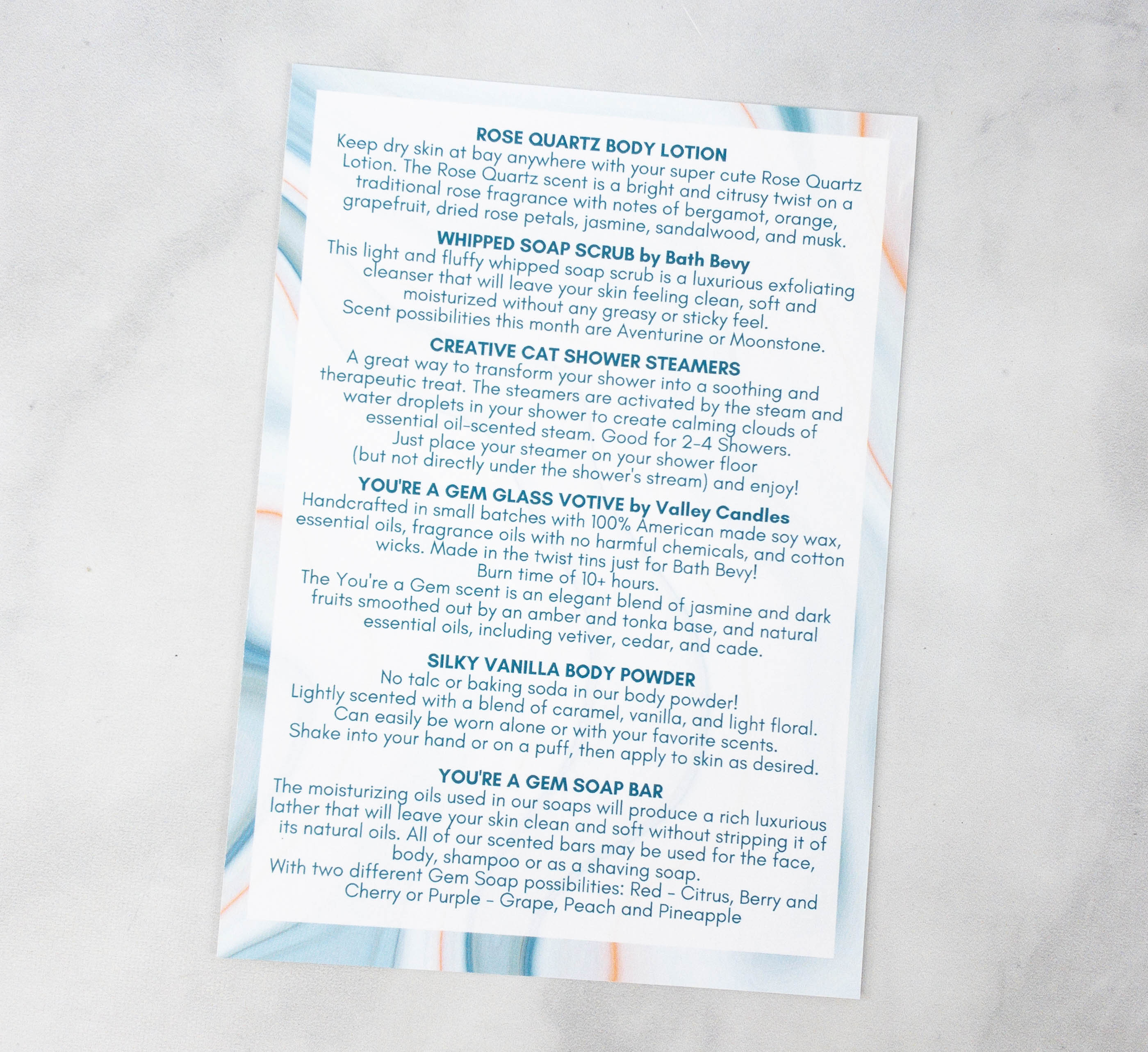 At the back, there's a list of all the products along with a short description for each one.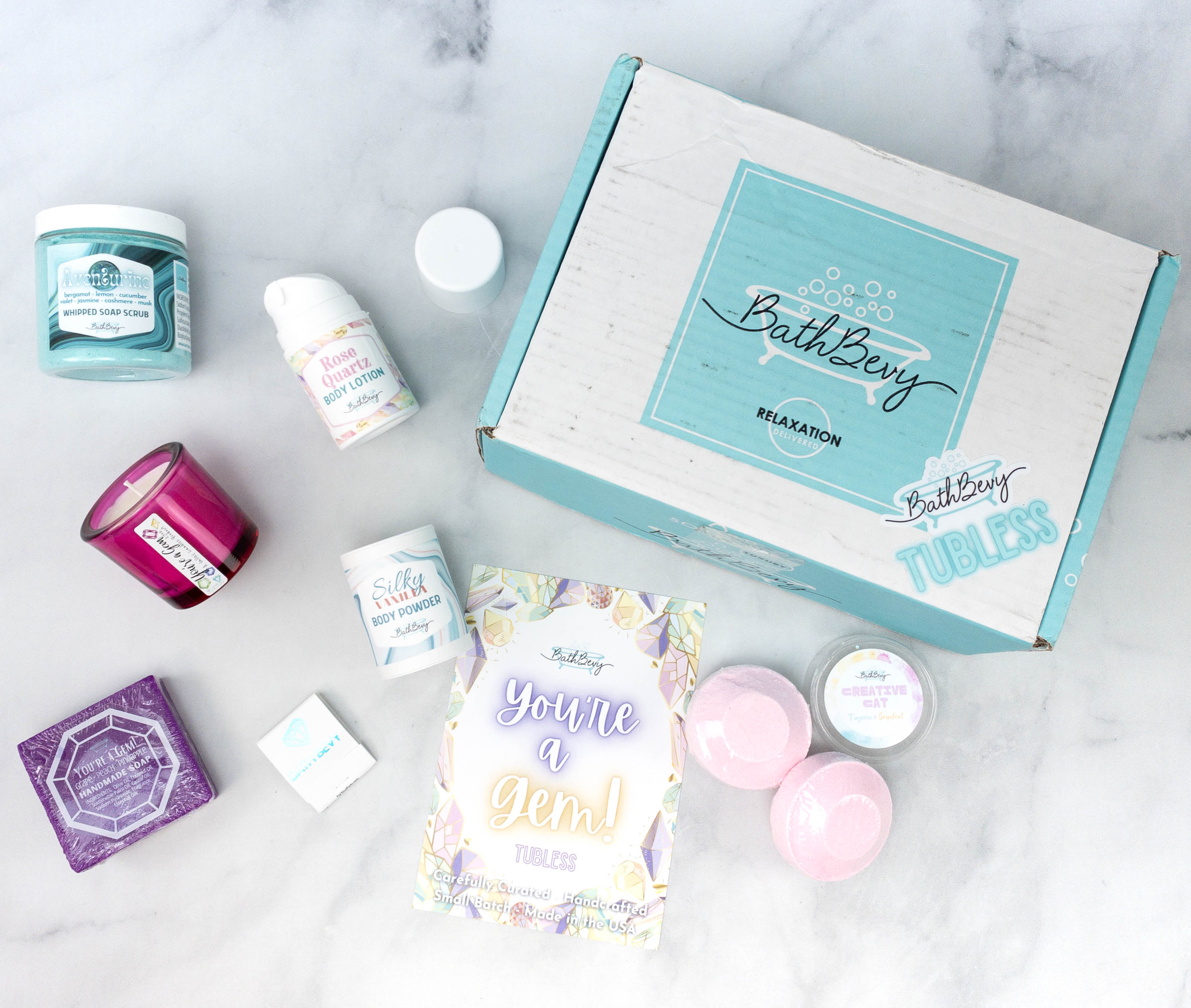 Everything in my box!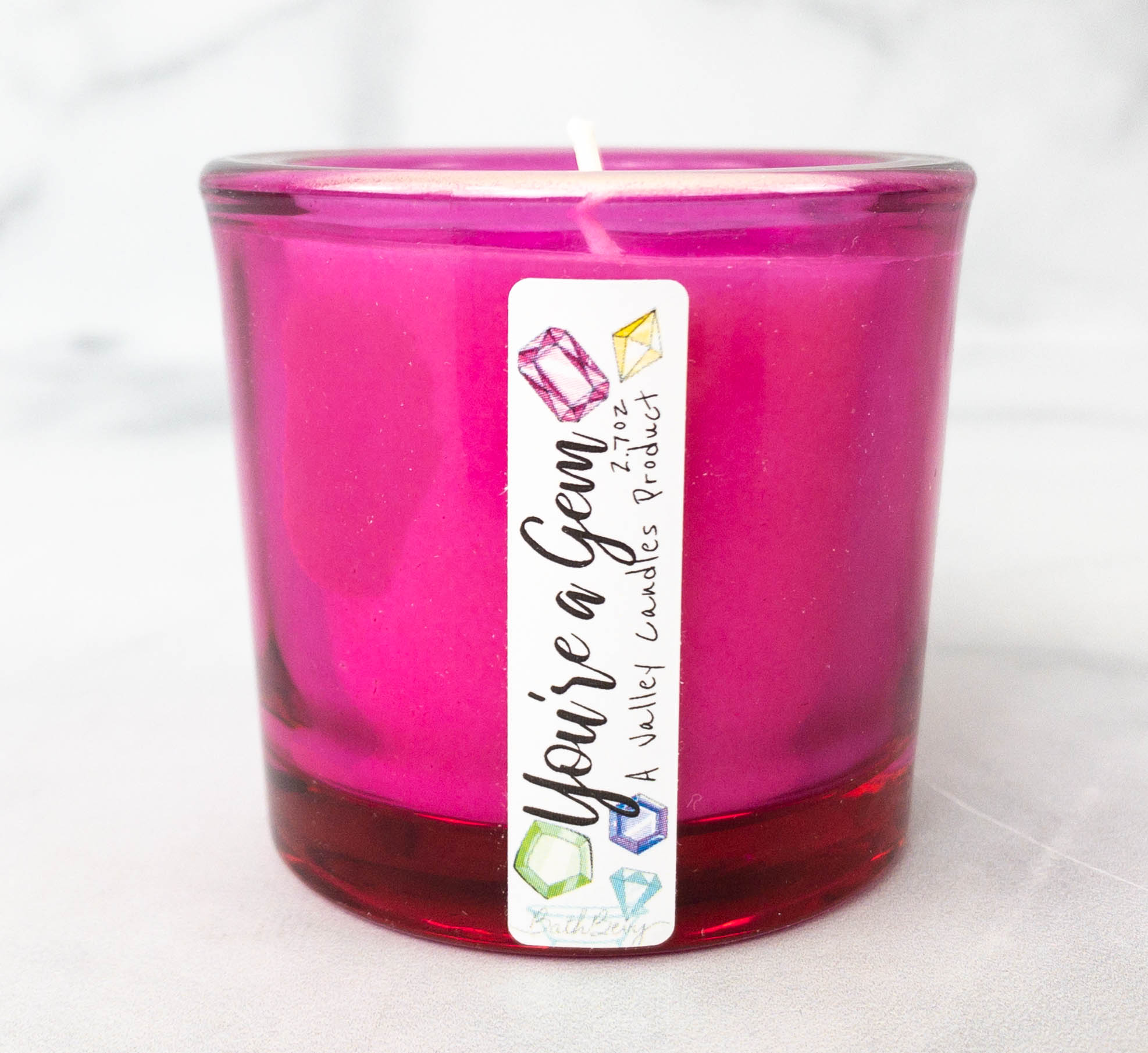 Valley Candles You're A Gem Glass Votive. This soy wax candle boasts a lovely blend of jasmine and dark fruit notes. It's made without harmful chemicals, so it provides a clean burn. Other scent notes include amber and tonka at the base, plus vetiver, cedar, and cade from essential oils.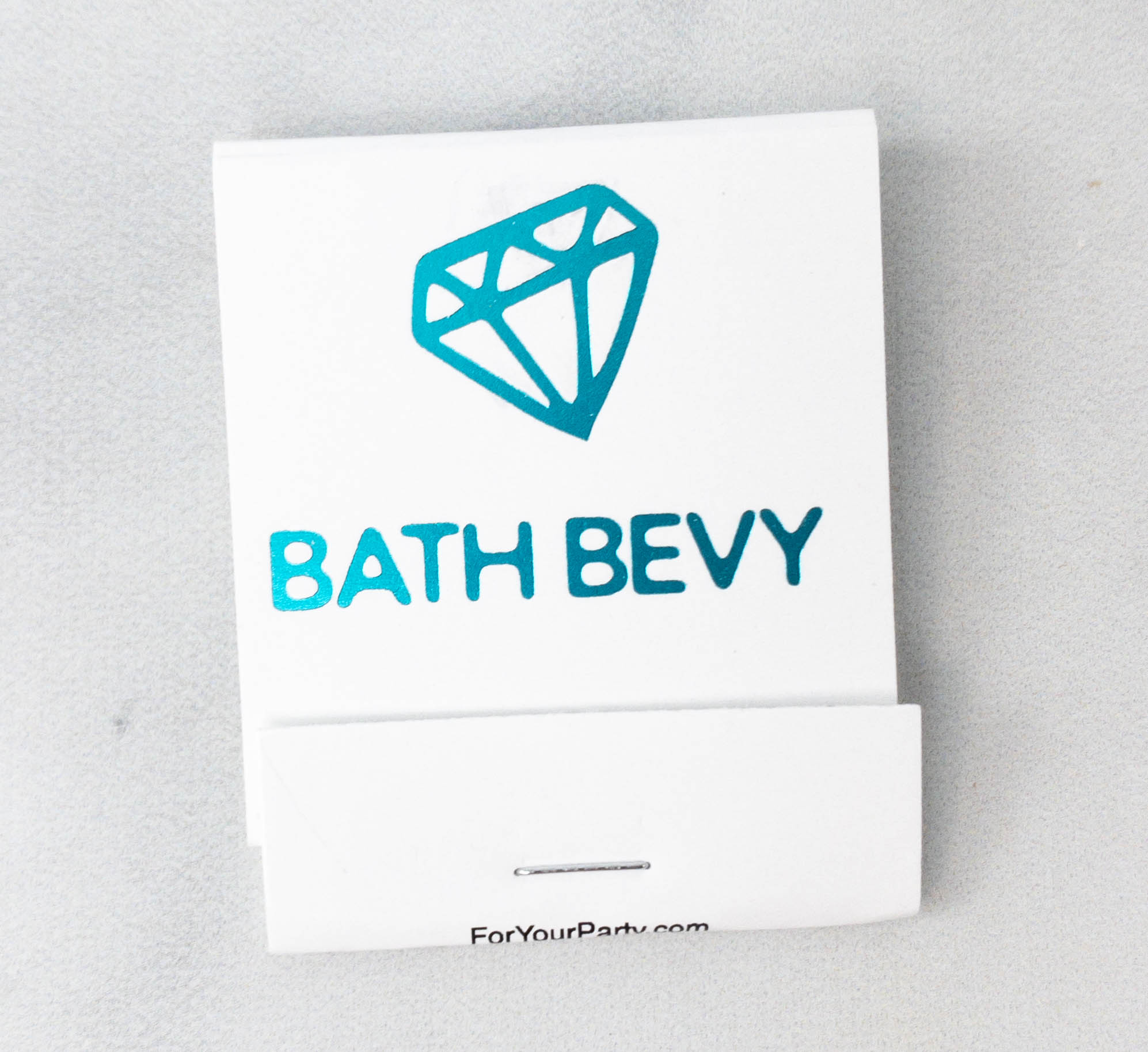 To use with the votive, they included this pack of matchsticks.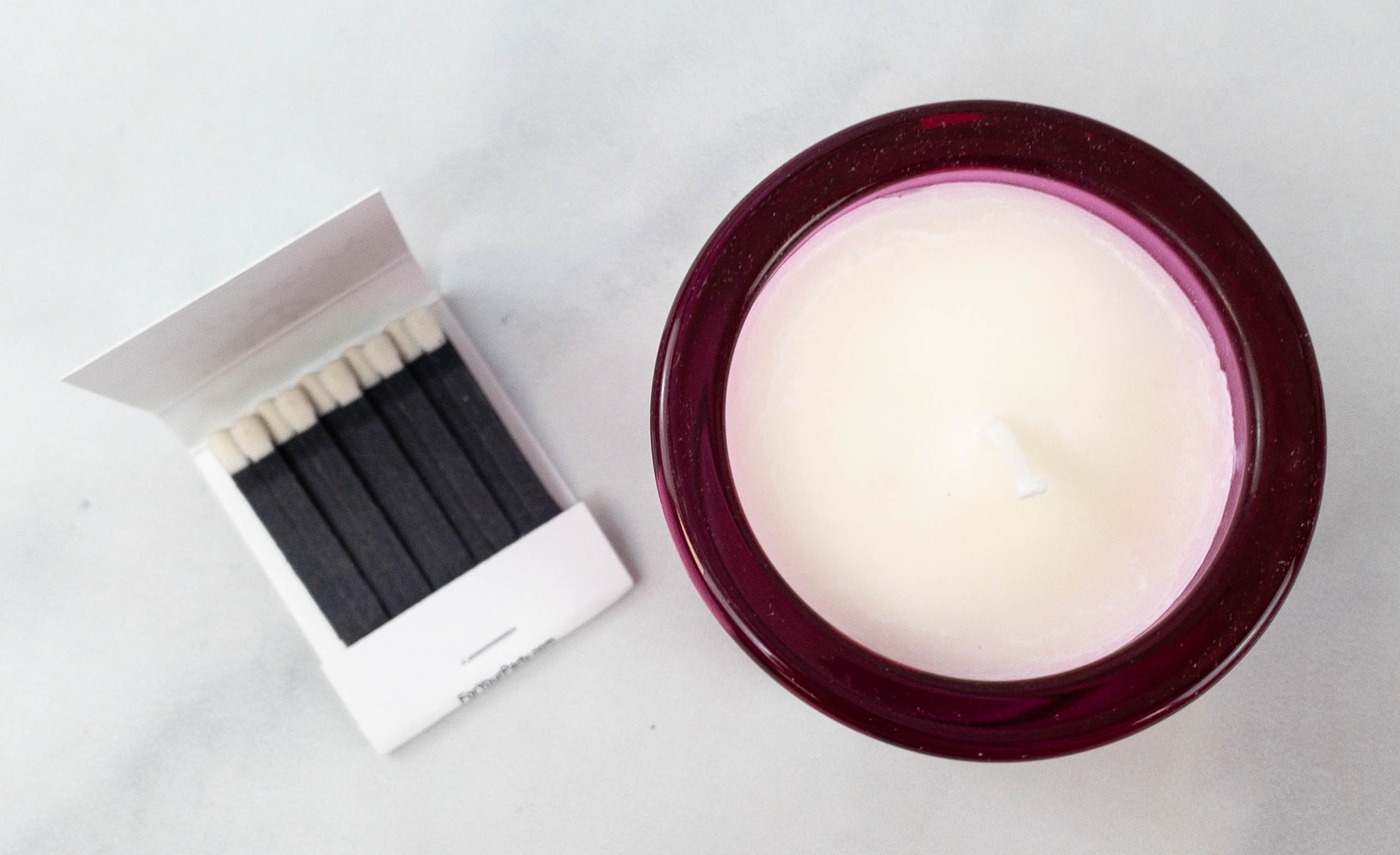 This candle enhances the mood in any room I put it in, whether in the bedroom or in the living room. Having a pack of matchsticks in handy is also helpful.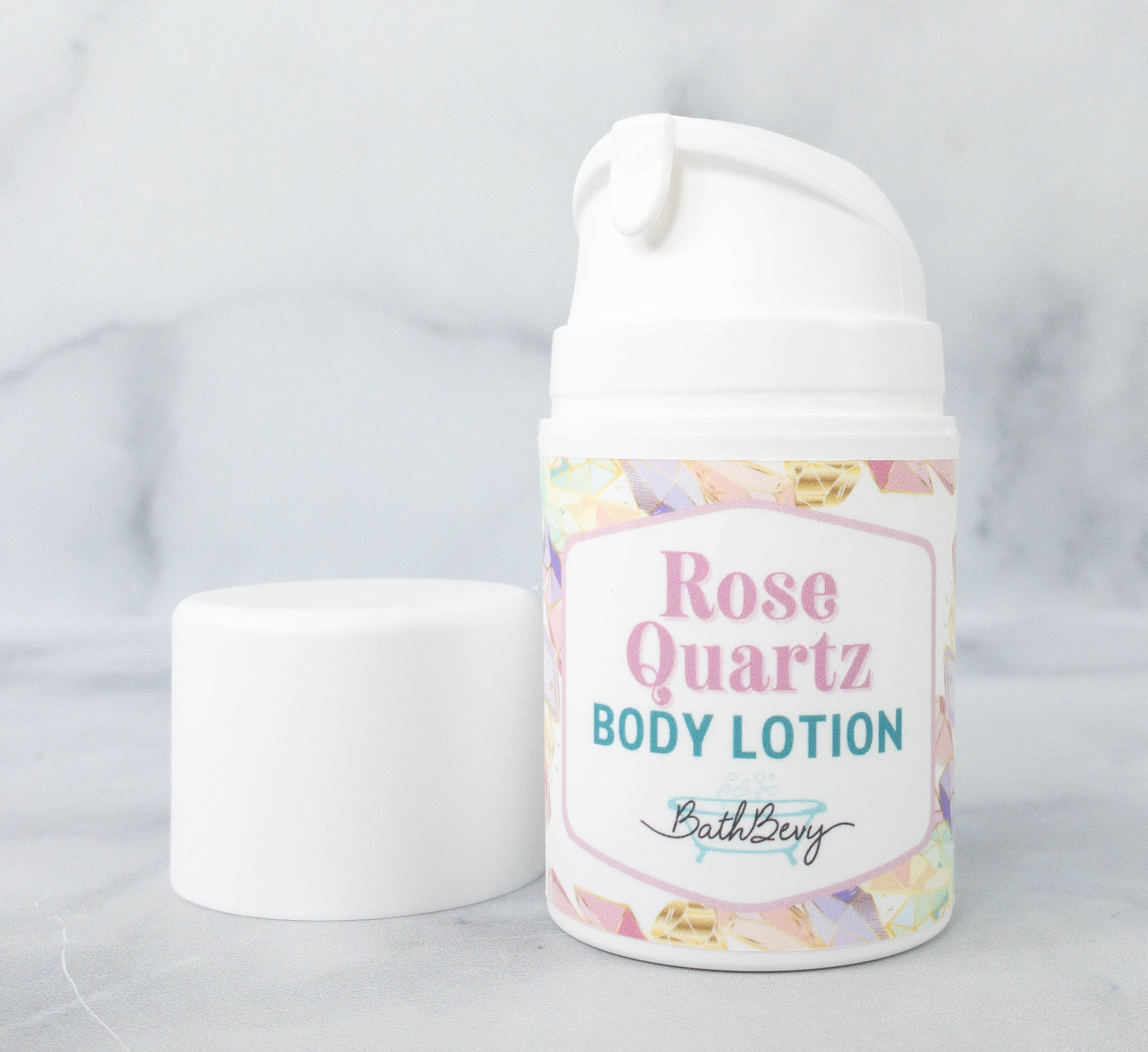 Rose Quartz Body Lotion. To seal in moisture after shower, here's a body lotion with scent notes of bergamot, orange, grapefruit, dried rose petals, jasmine, sandalwood, and musk. The formula is light and fast-absorbing, while the scent lingers on the skin even after application. I like it because it doesn't make my skin feel icky either.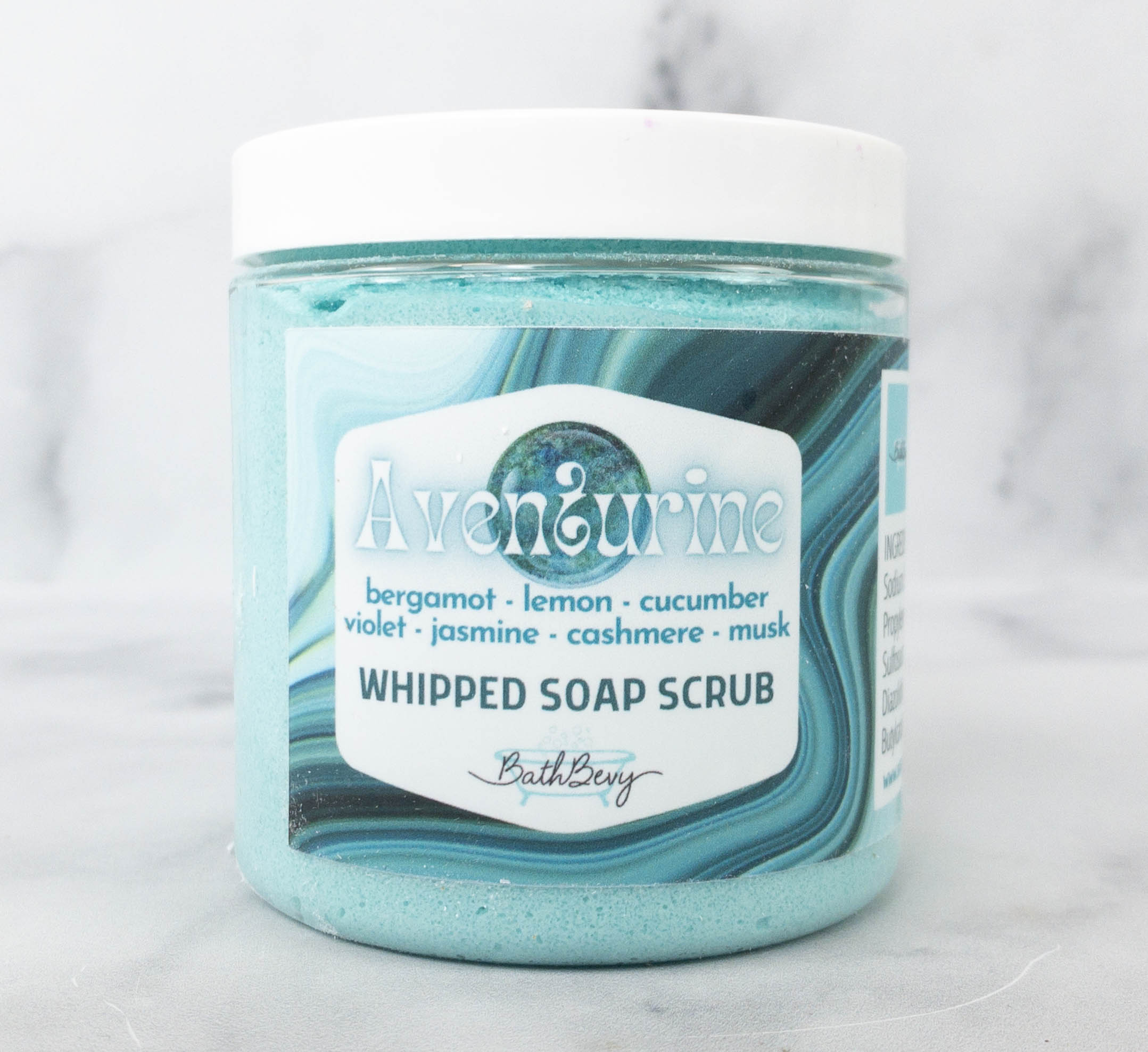 Whipped Soap Scrub. I like soap scrubs from Bath Bevy because they are light and fluffy, unlike other scrubs that tend to feel harsh on the skin. Subscribers will receive either the Aventurine or Moonstone variants this month. I received the latter!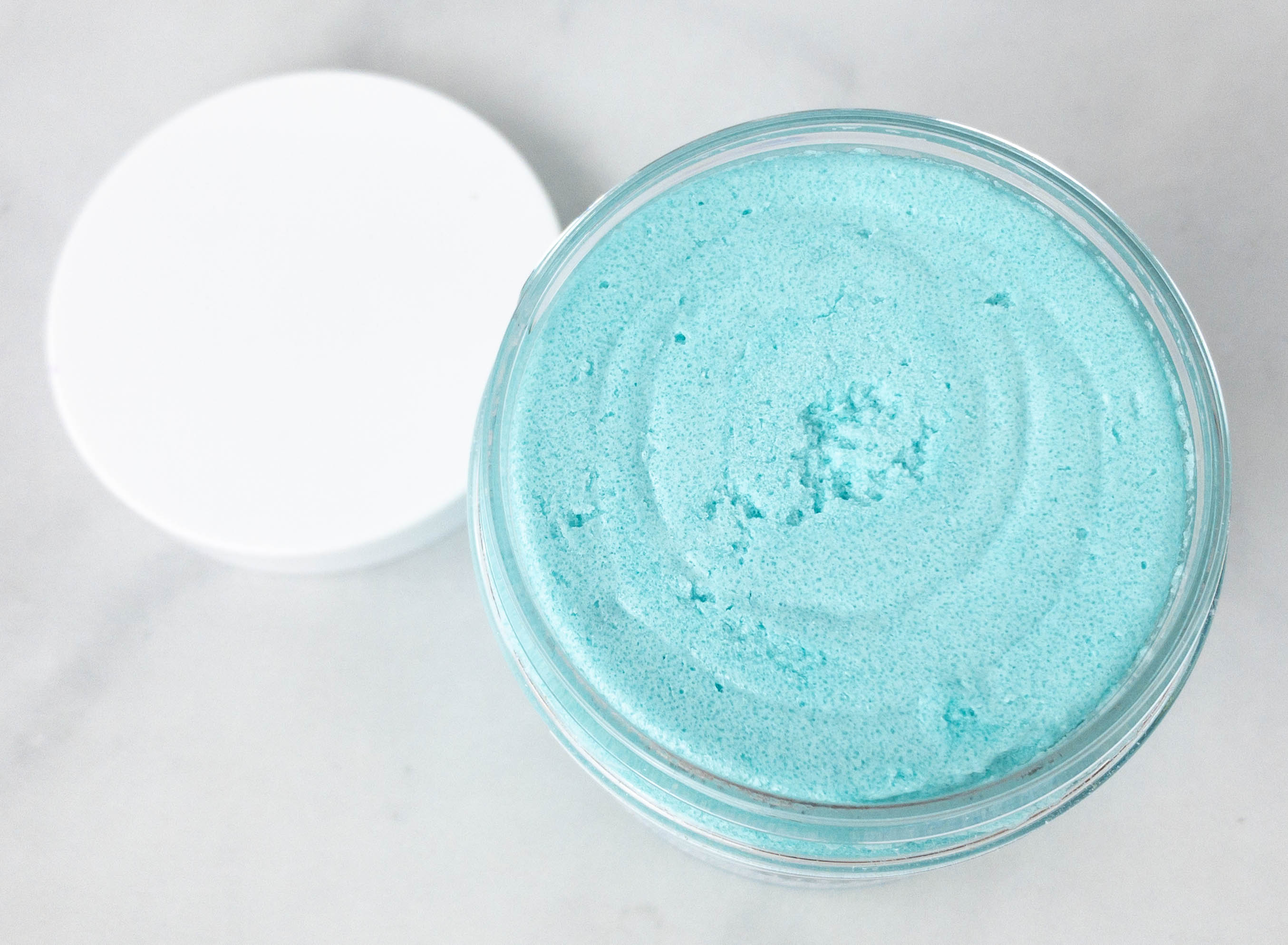 Aventurine has refreshing scent notes, including bergamot, lemon, cucumber, violet, jasmine, cashmere, and musk. After exfoliating with this scrub, my skin felt smoother and softer.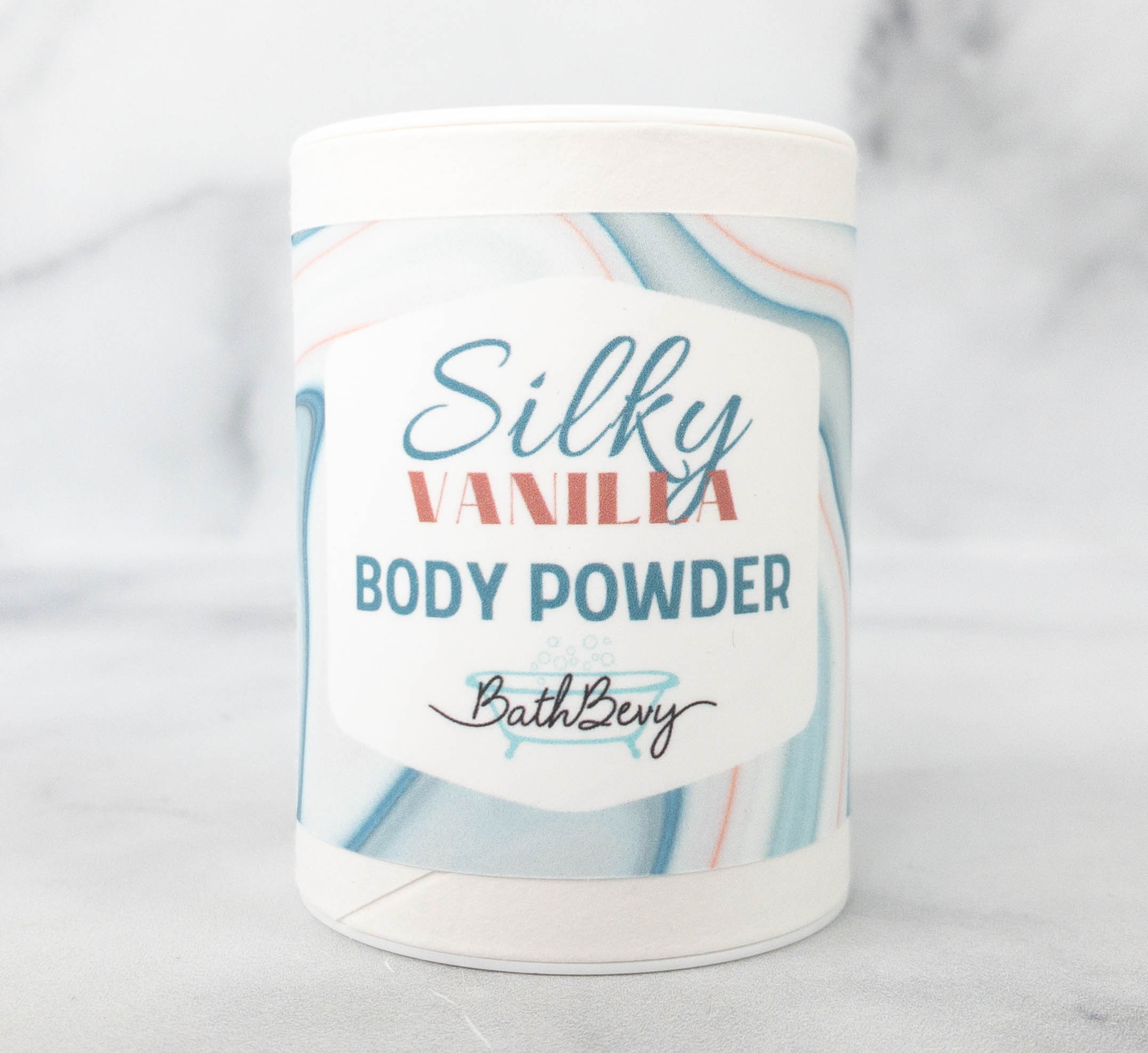 Silky Vanilla Body Powder. This body powder smells so good but not overpowering. It has scent notes of caramel and vanilla, balanced out by subtle floral notes. You can apply this to your skin as desired. According to Bath Bevy, you can wear it as is but you can also put on your favorite fragrance after application.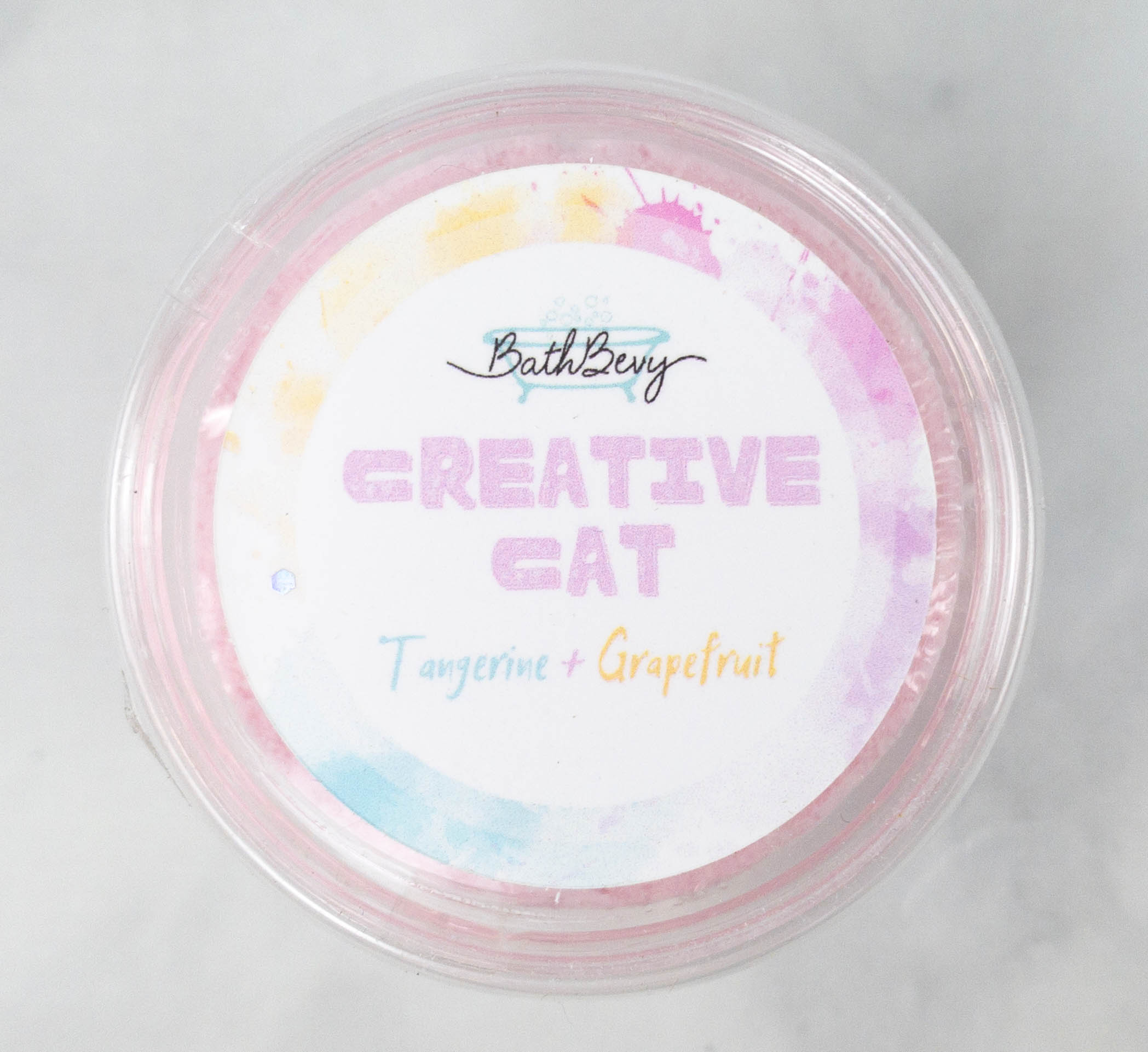 Creative Cat Shower Streamers. Here's a staple item in every Tubless box, a couple of shower steamers! These are meant for the shower, turning it into a relaxing aromatherapy experience. This month, I received the tangerine and grapefruit scent!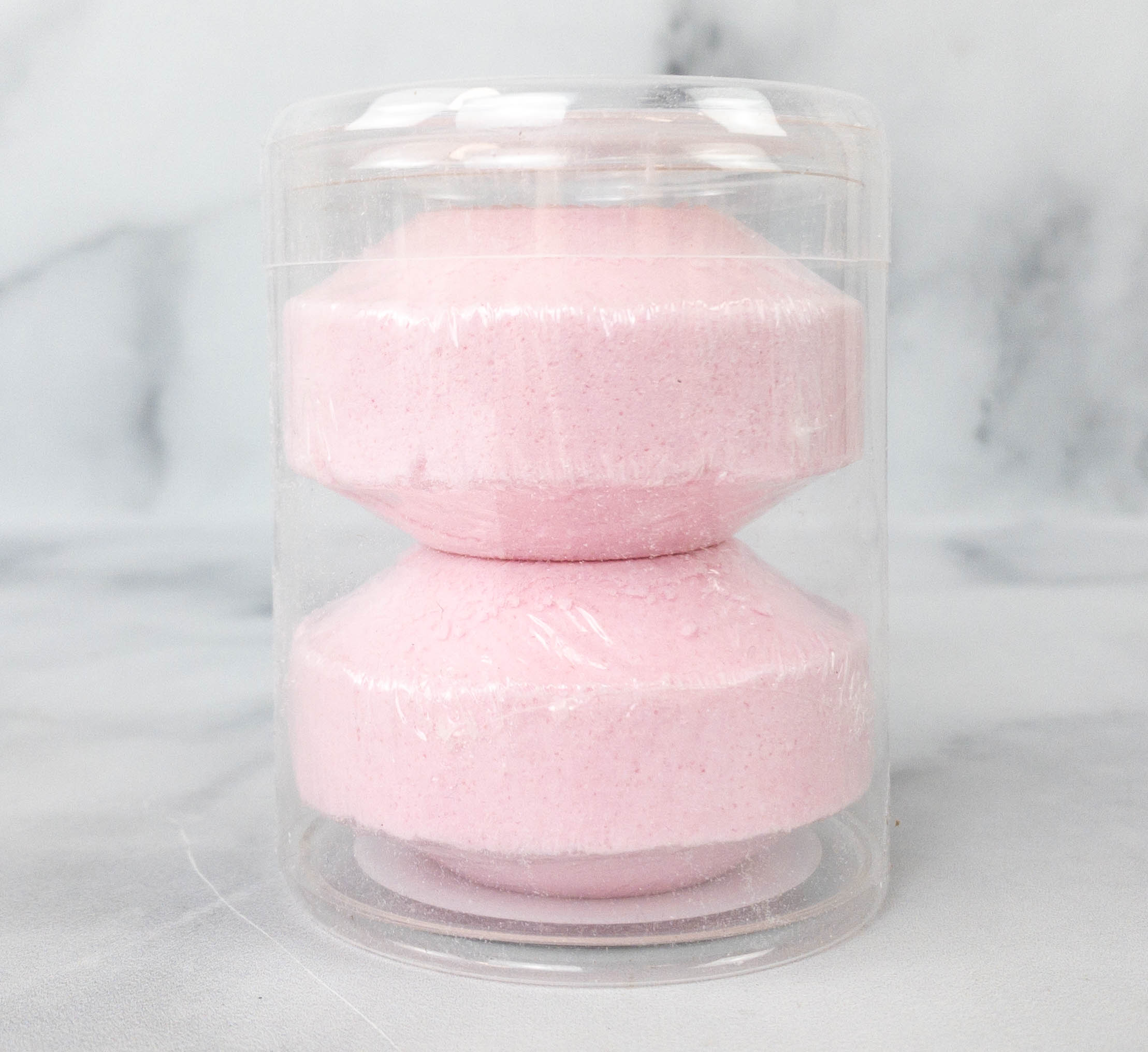 To use the steamers, get a piece and put it on the shower floor (but not directly on the shower's water stream). Then, it will be activated by the steam and water droplets.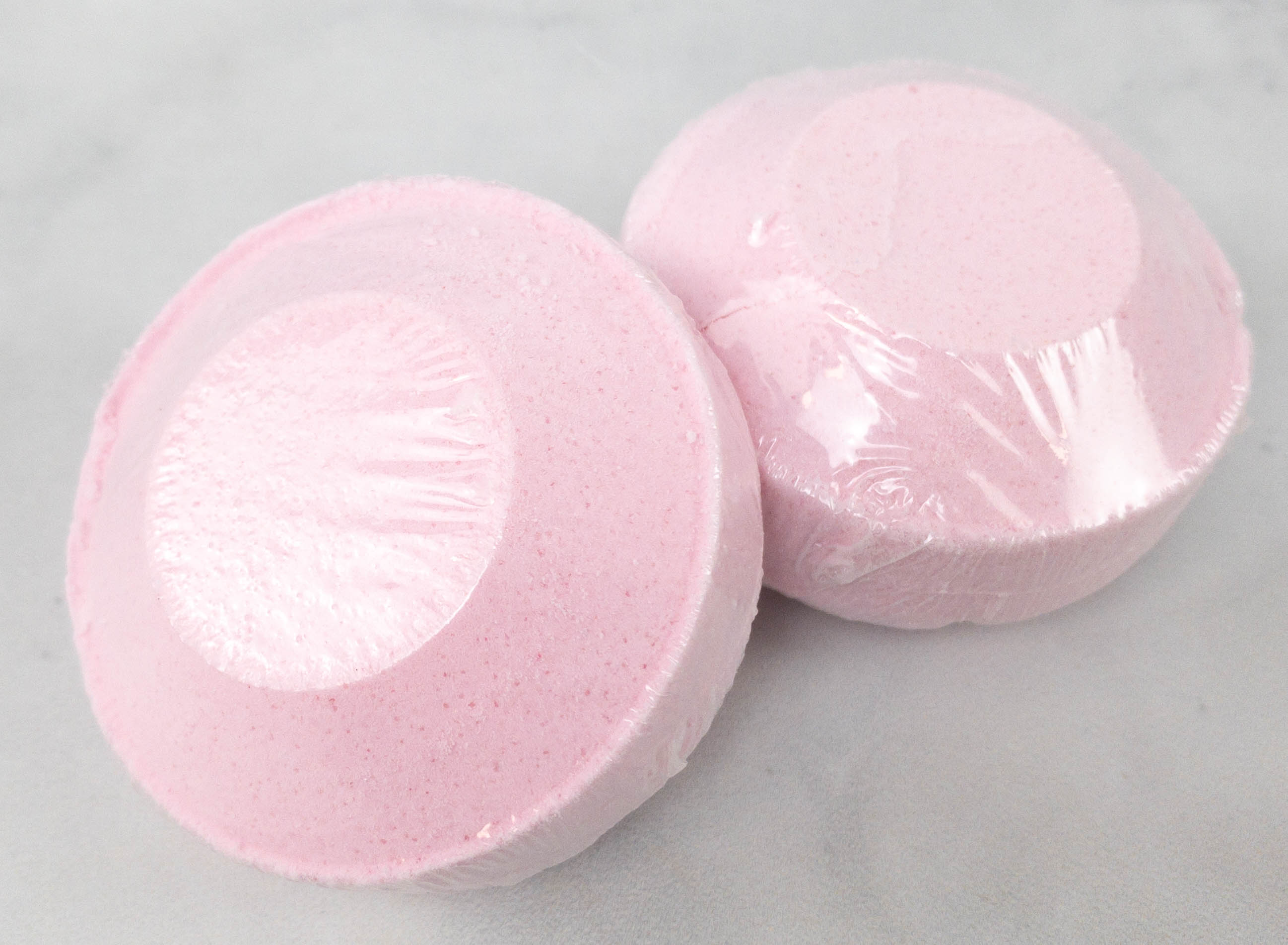 These are good for 2-4 showers!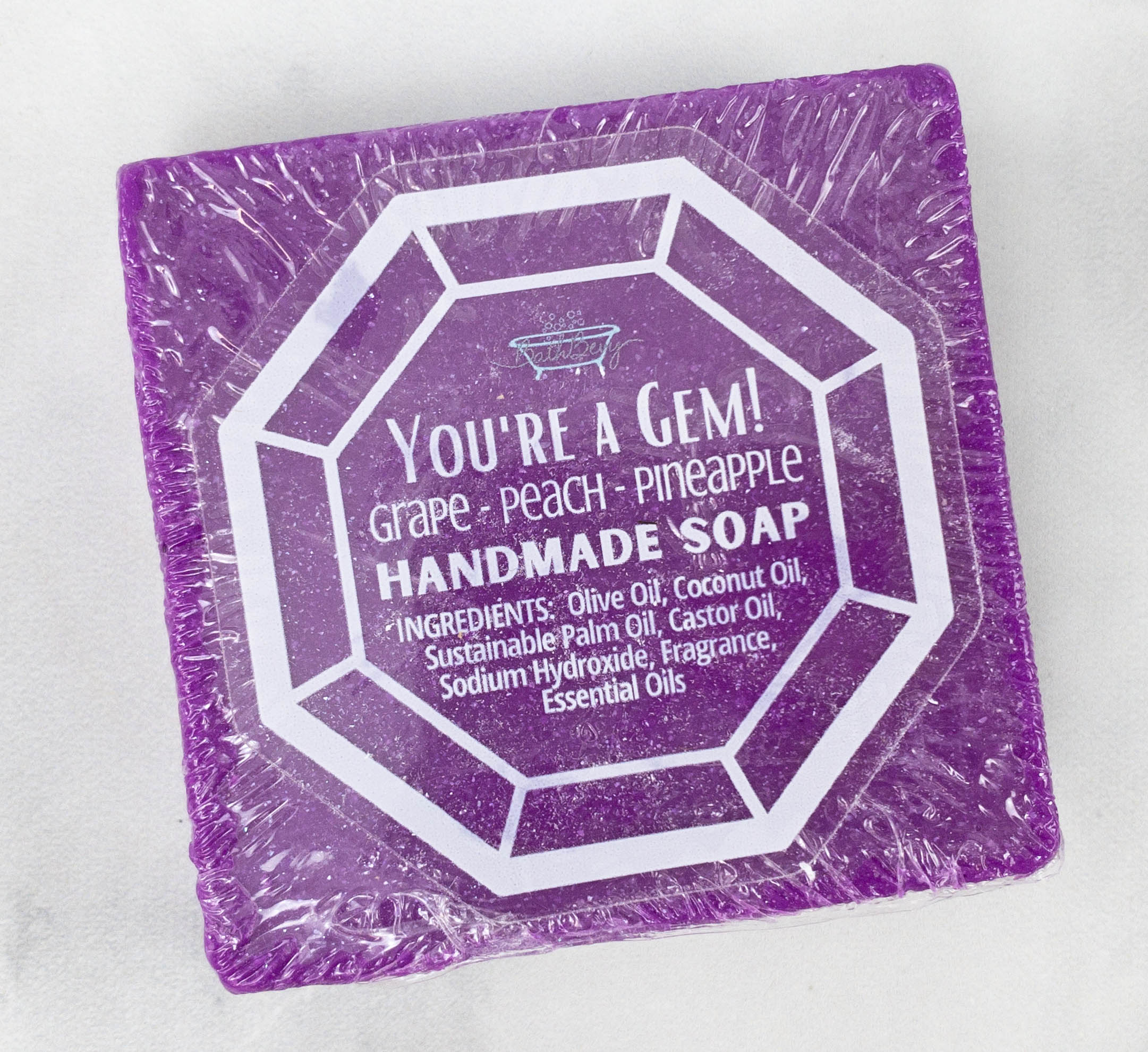 You're A Gem Soap Bar. This soap bar can be used on the face, on the body, as a shampoo, or as a shaving soap. Subscribers will receive either the Red or Purple soap. Mine is Purple, which has scent notes of grape, peach, and pineapple. This tropical blend smells really invigorating! It's soooo grapey!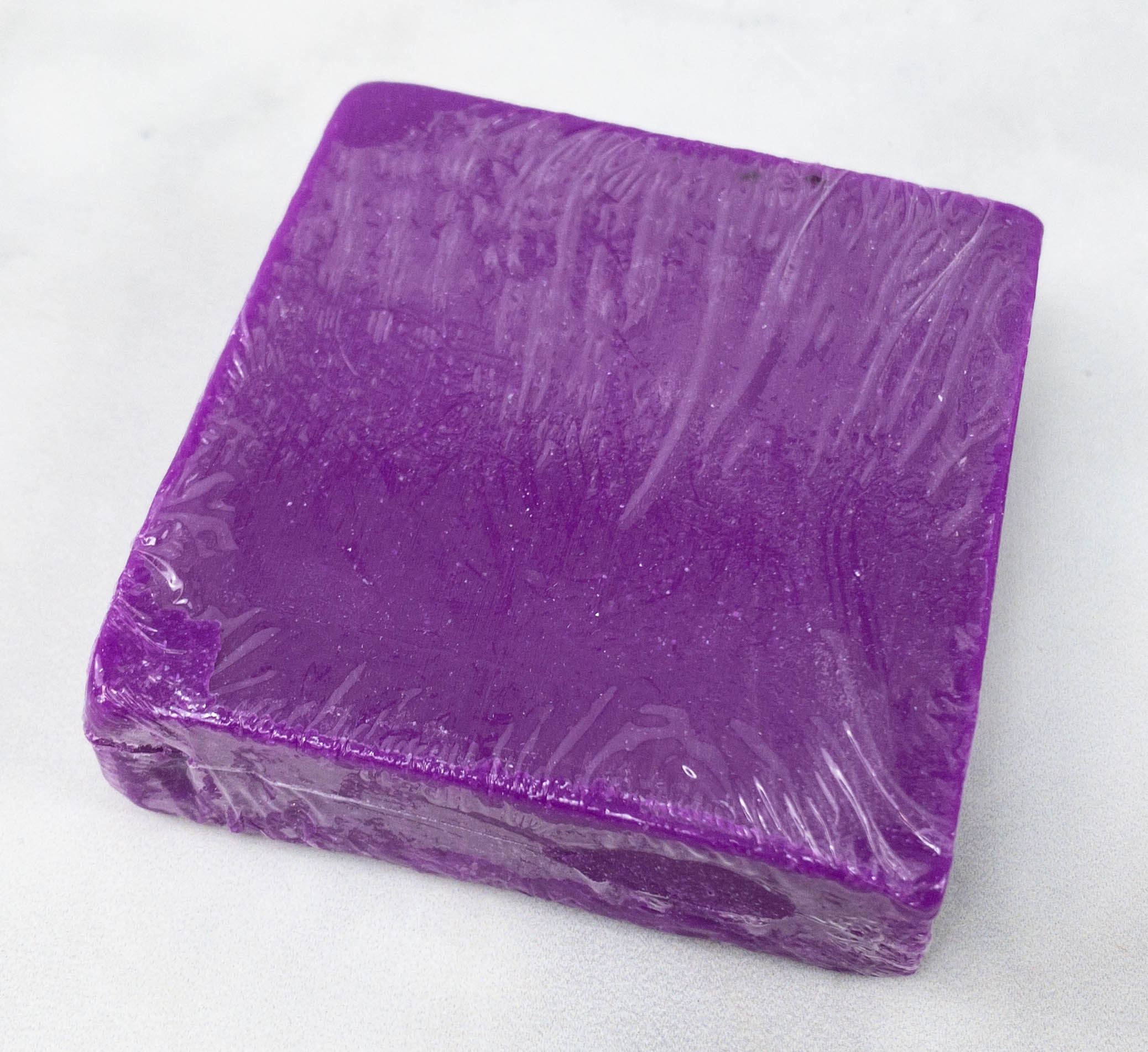 What makes this soap special is the luxurious blend of essential oils that creates a good lather and keeps the skin well moisturized.
No tub? No problem, because Bath Bevy Tubless box is curated especially for homes that don't have tubs. This month, the items include votive candle with matches, body lotion, body powder, and soaps. Of course, there are also shower steamers, which are already a staple every box. I like them because they are easy to use and they make shower time more fun. Plus, they are good enough for more than a couple of showers! As always, all the products from this subscription are GREAT-smelling, making them a delight to use. If you're looking for shower products and other body care products, you might want to check out this version of Bath Bevy for the tubless!
Did you love this month's Bath Bevy Tubless box?