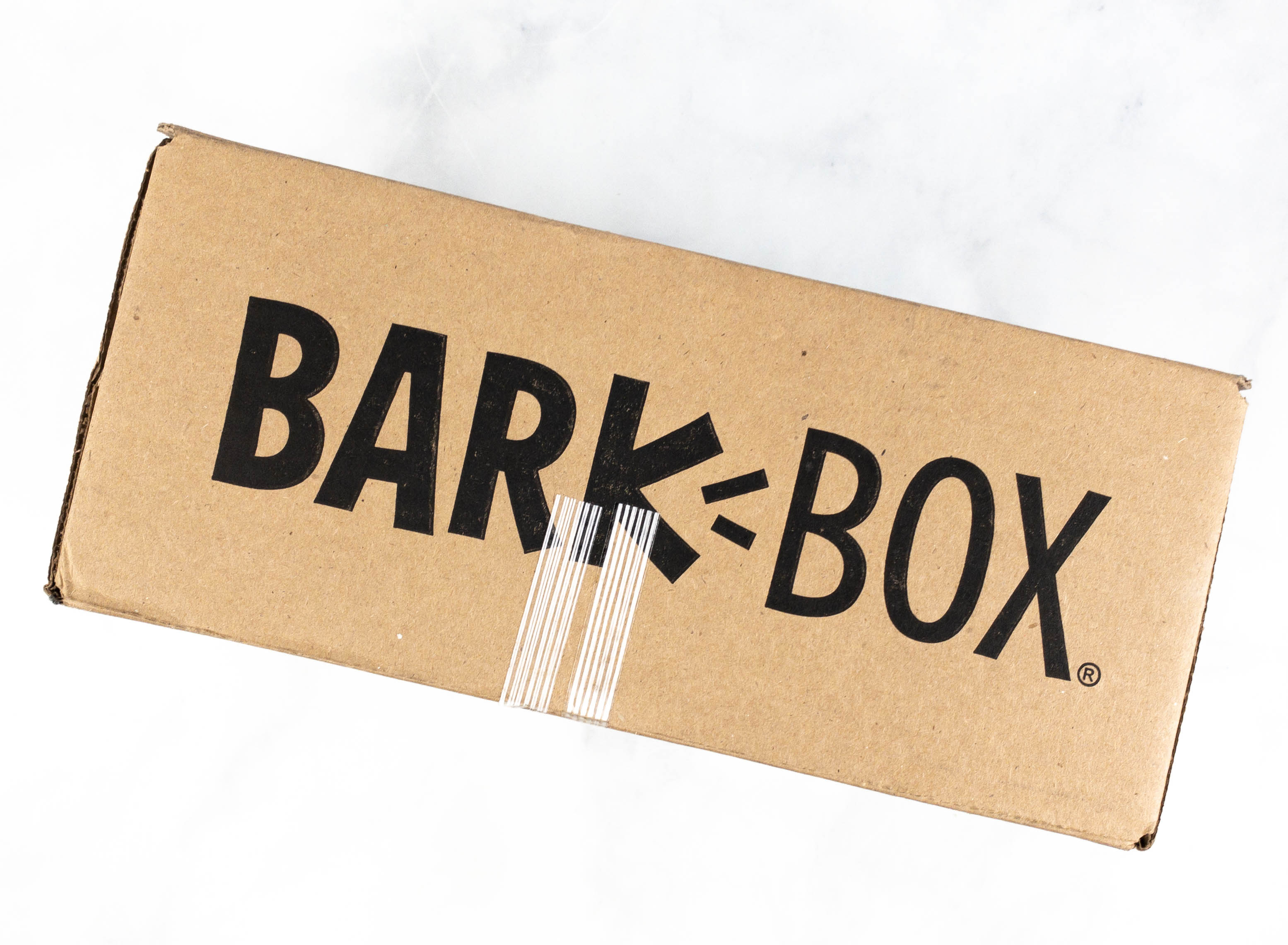 Barkbox is a monthly subscription box created just for dogs! Each box is themed, and includes toys, treats and photo-worthy props. The classic assortment is composed of 2 toys, 2 treats, and 1 chew, but you can also customize a box to fit your dog's needs. A monthly plan costs $35 and there are discounts if you get a longer plan. The best deal is the 12-month plan, which reduces the monthly cost of the box to $23. Shipping is free in the contiguous United States.
DEAL: Get a FREE month on a 6 or 12-month subscription when you sign up for BarkBox with this link! OR, check for the latest special offer here!
This Barkbox is for small dogs like our miniature schnauzers, Buffy and Dean, but you can get them for medium and large dogs too. Plus, they also offer Barkbox SUPER CHEWER – the heavy chewer box! Our readers voted Barkbox as the best dog subscription box!
This month's theme is SQUEAKAWAY CAMP!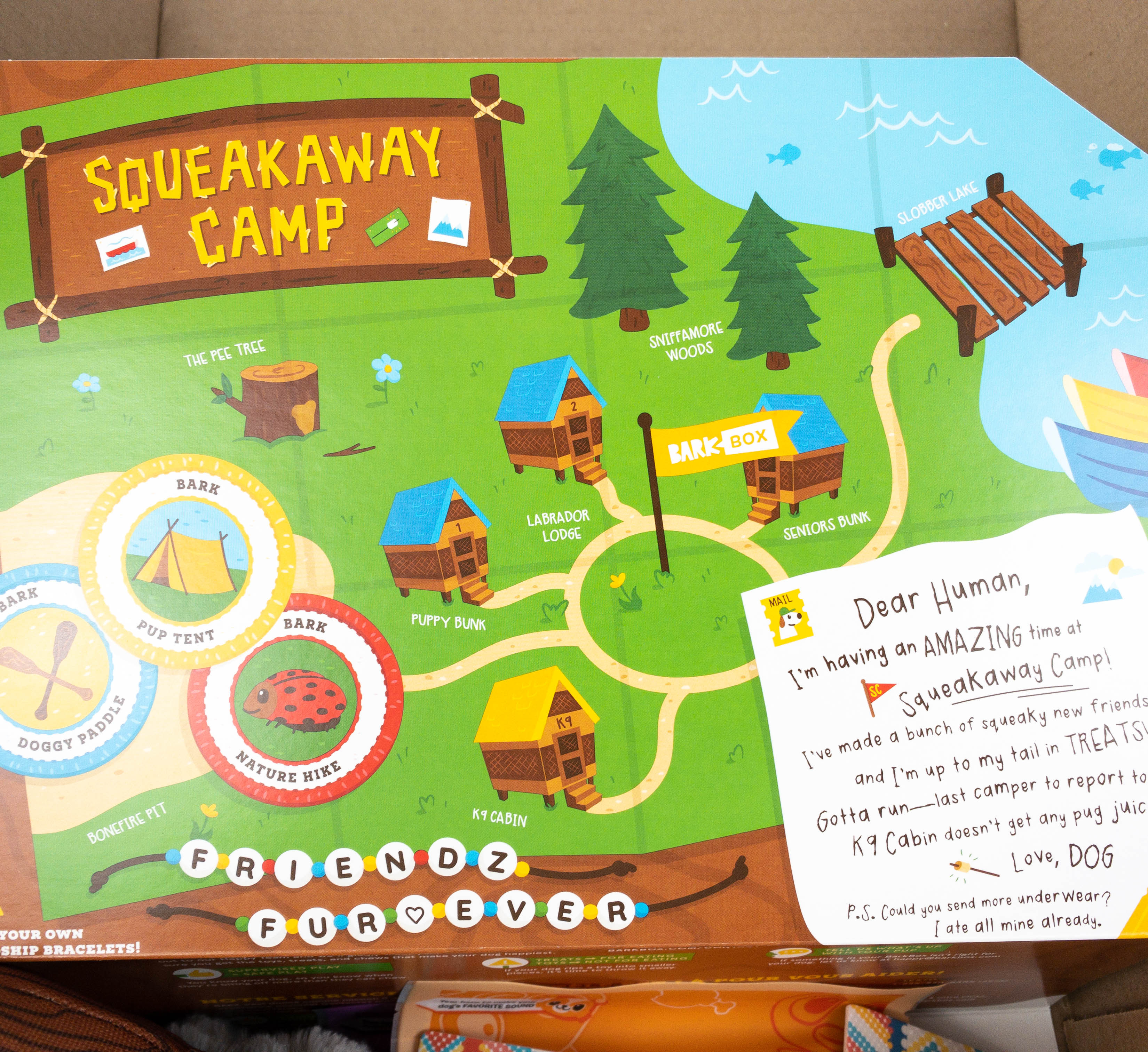 The items were covered by a carton, and it features this month's theme!
The items arrived in great condition.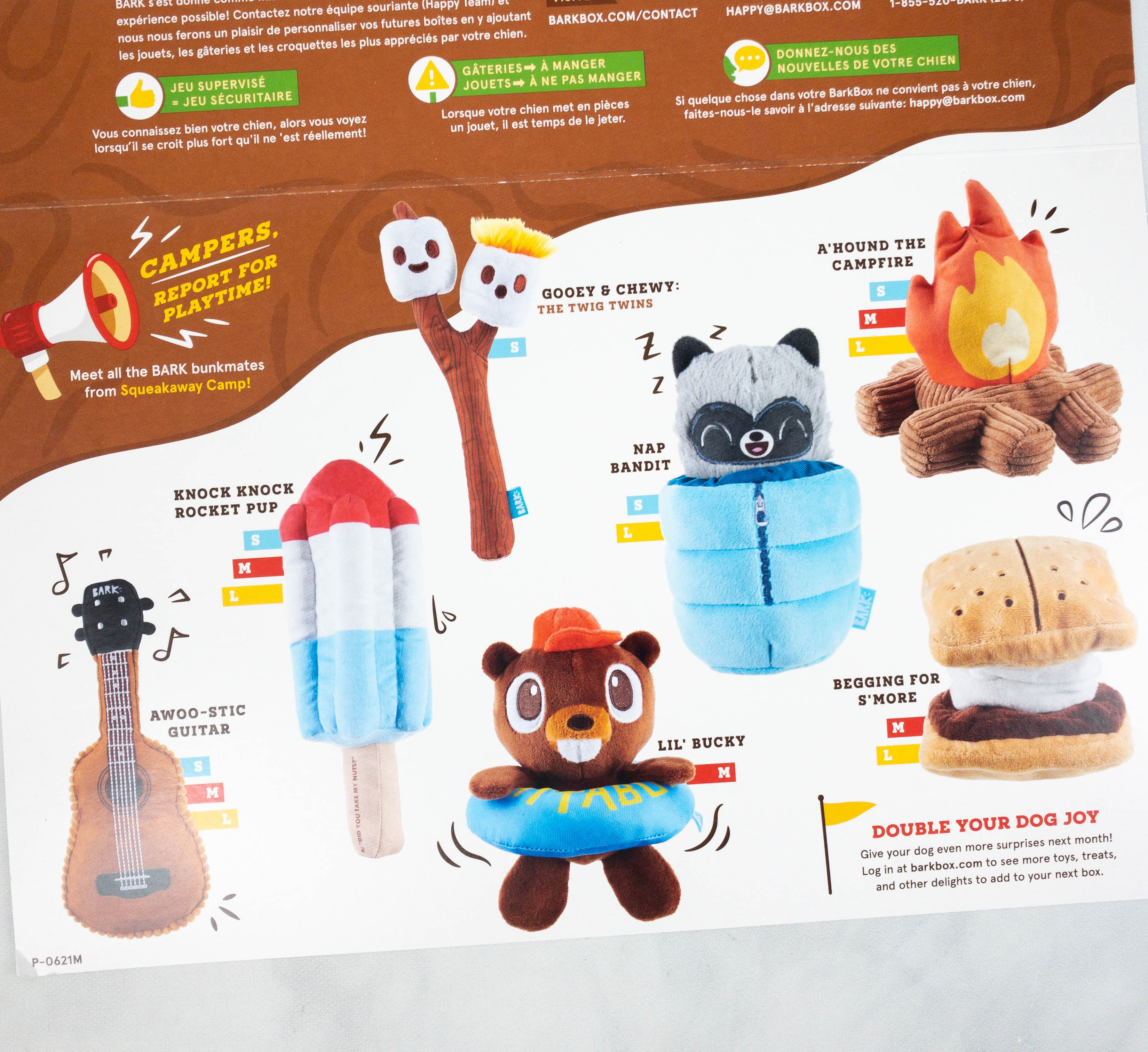 Here's a peek at the full Squeakaway Camp collection!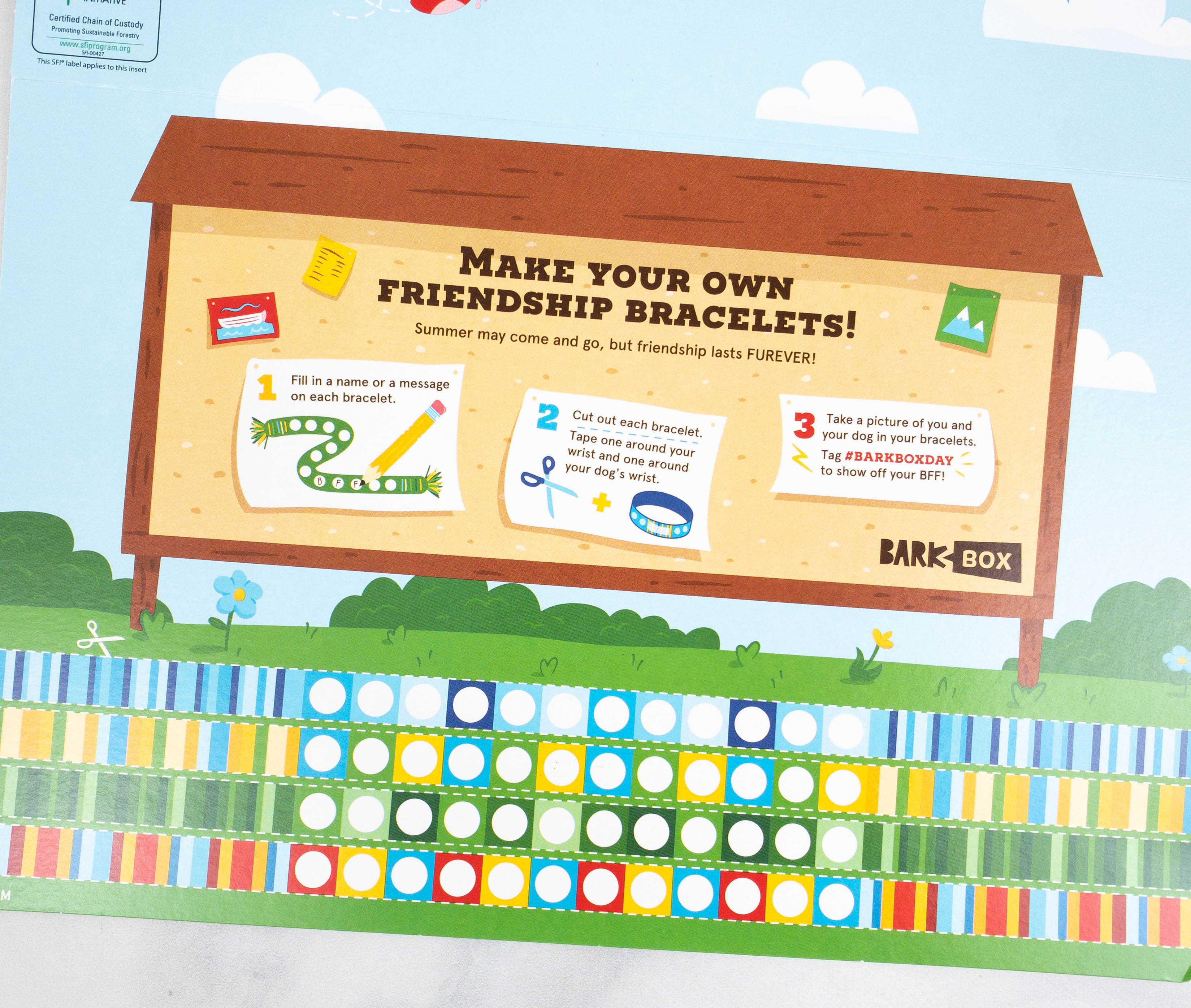 Also included in the carton is a fun bracelet making activity for pets and their pet parents!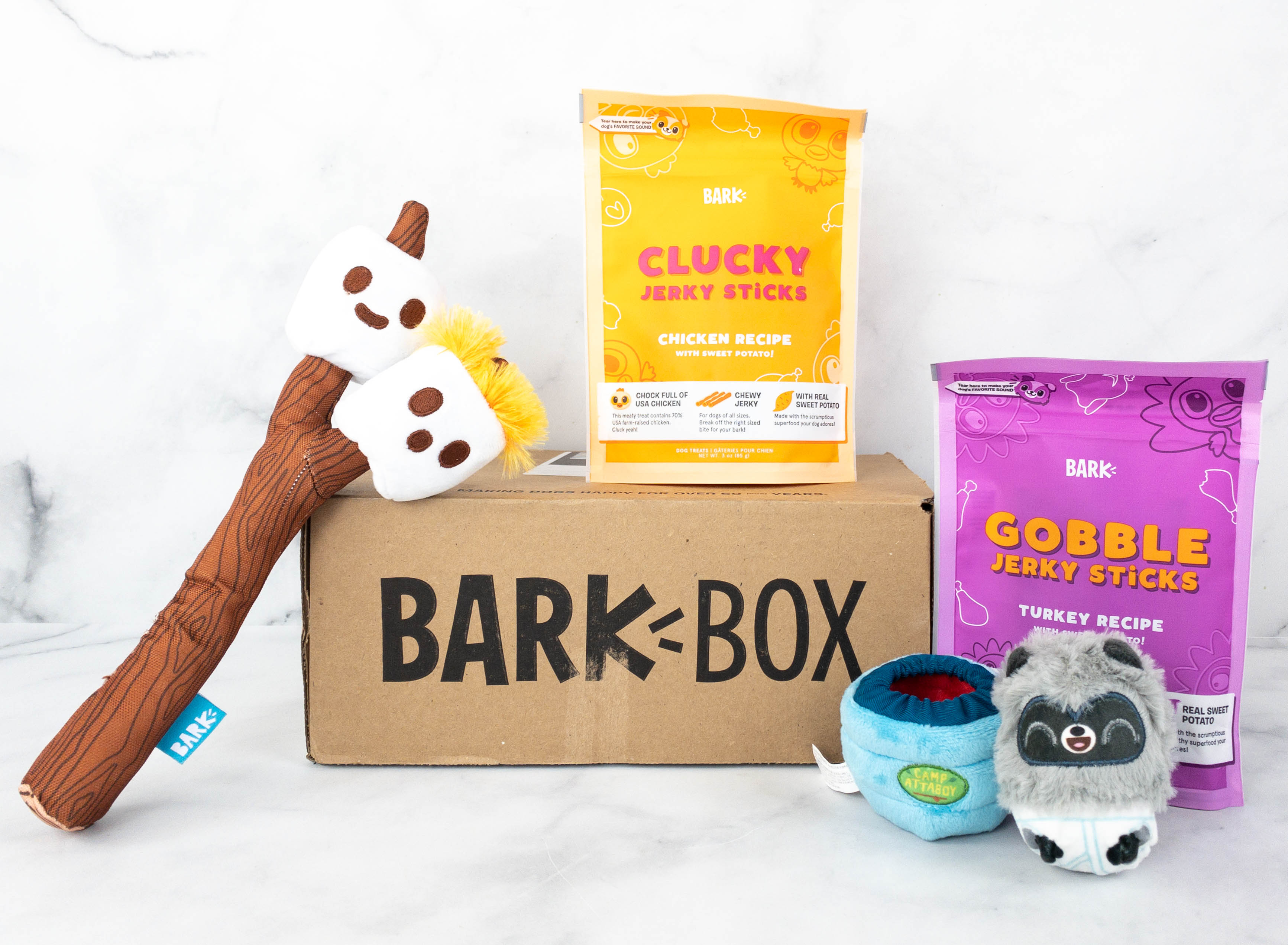 Everything in my June 2021 box!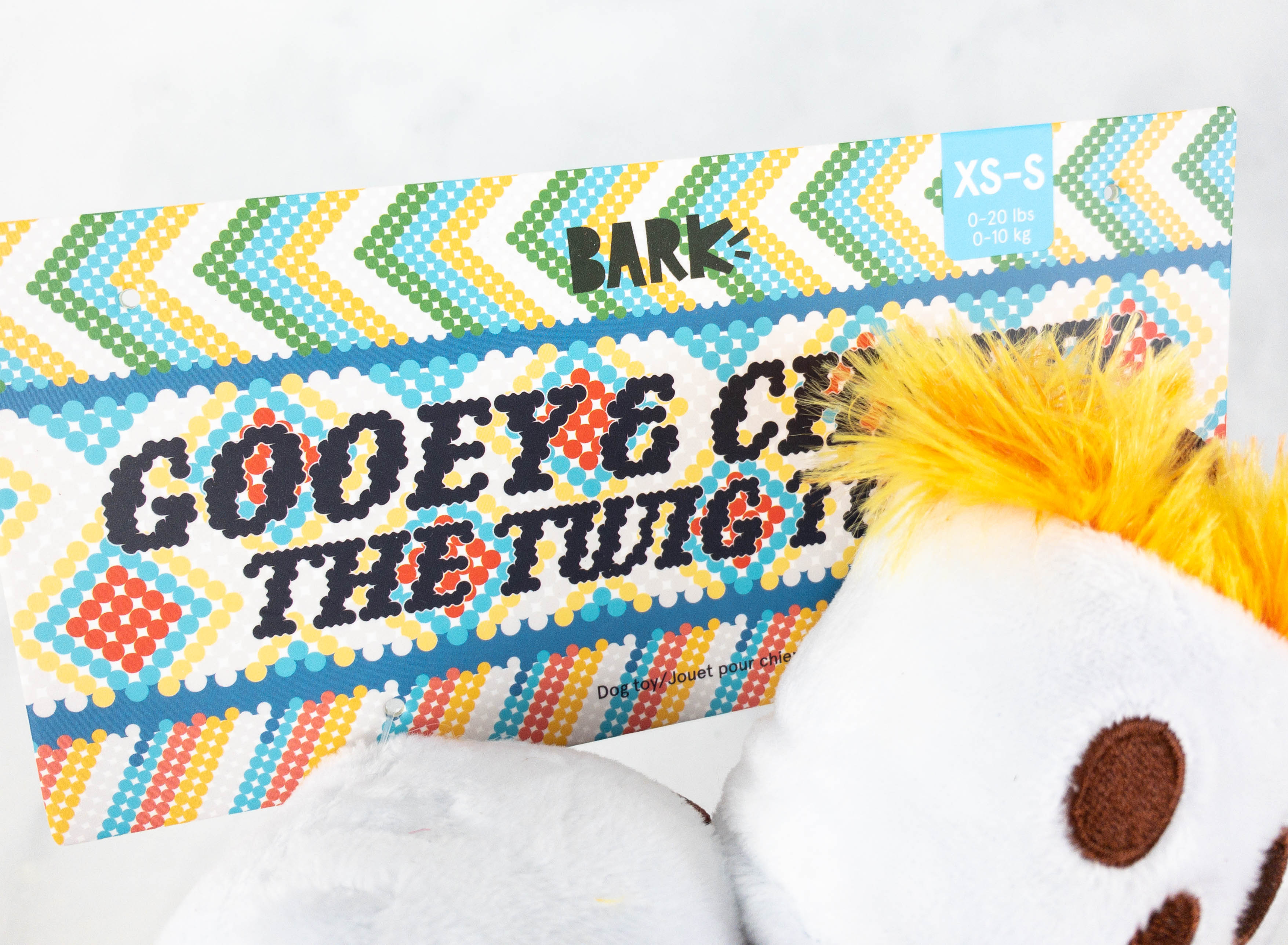 Gooey & Chewy: The Twig Twins Dog Toy ($10) The first toy in the box resembles a twig with 2 marshmallows on it!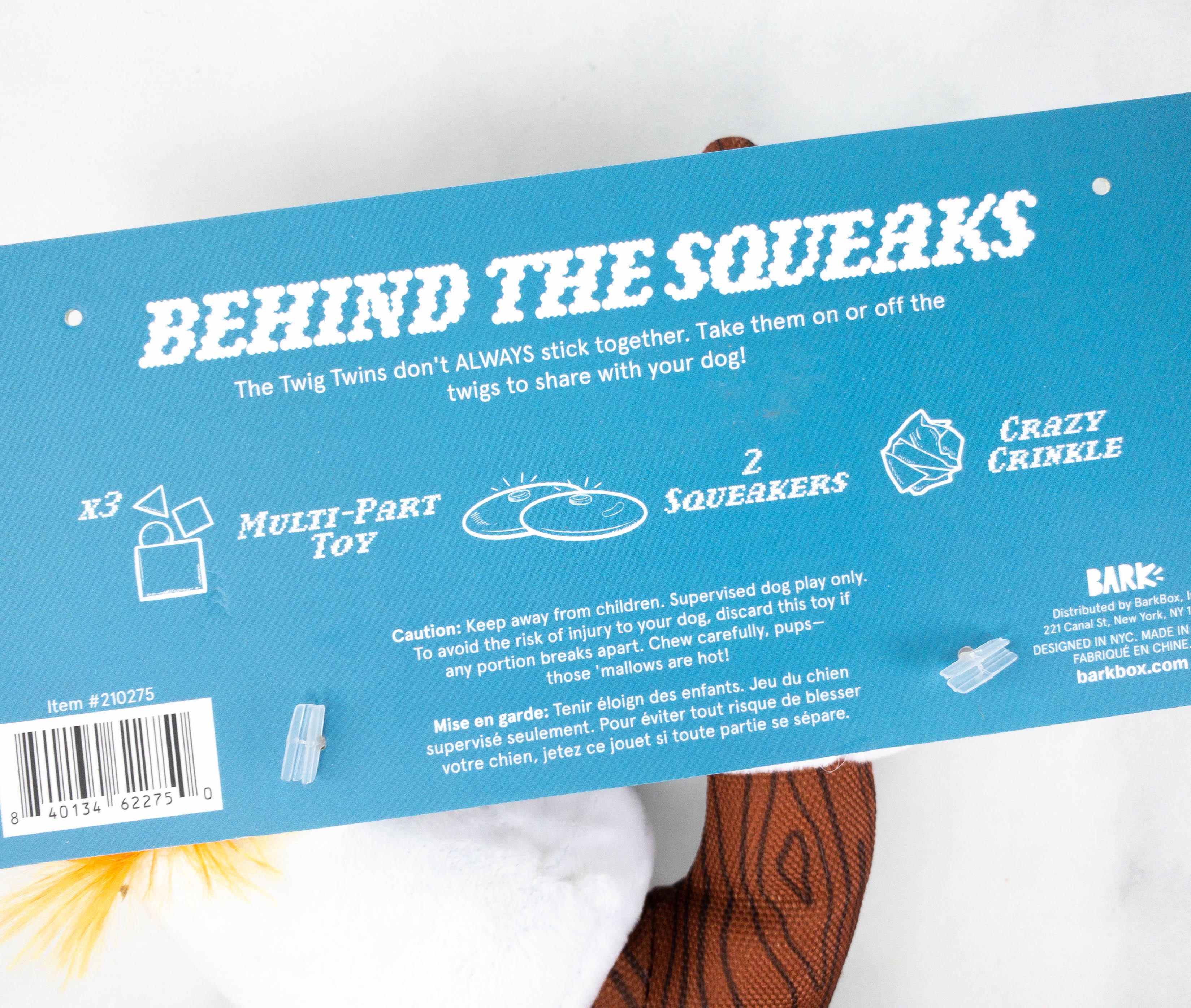 This multi-part toy includes a squeaker and a crazy crinkle inside.
This toy is so cute! It's also made from high quality and pet friendly materials.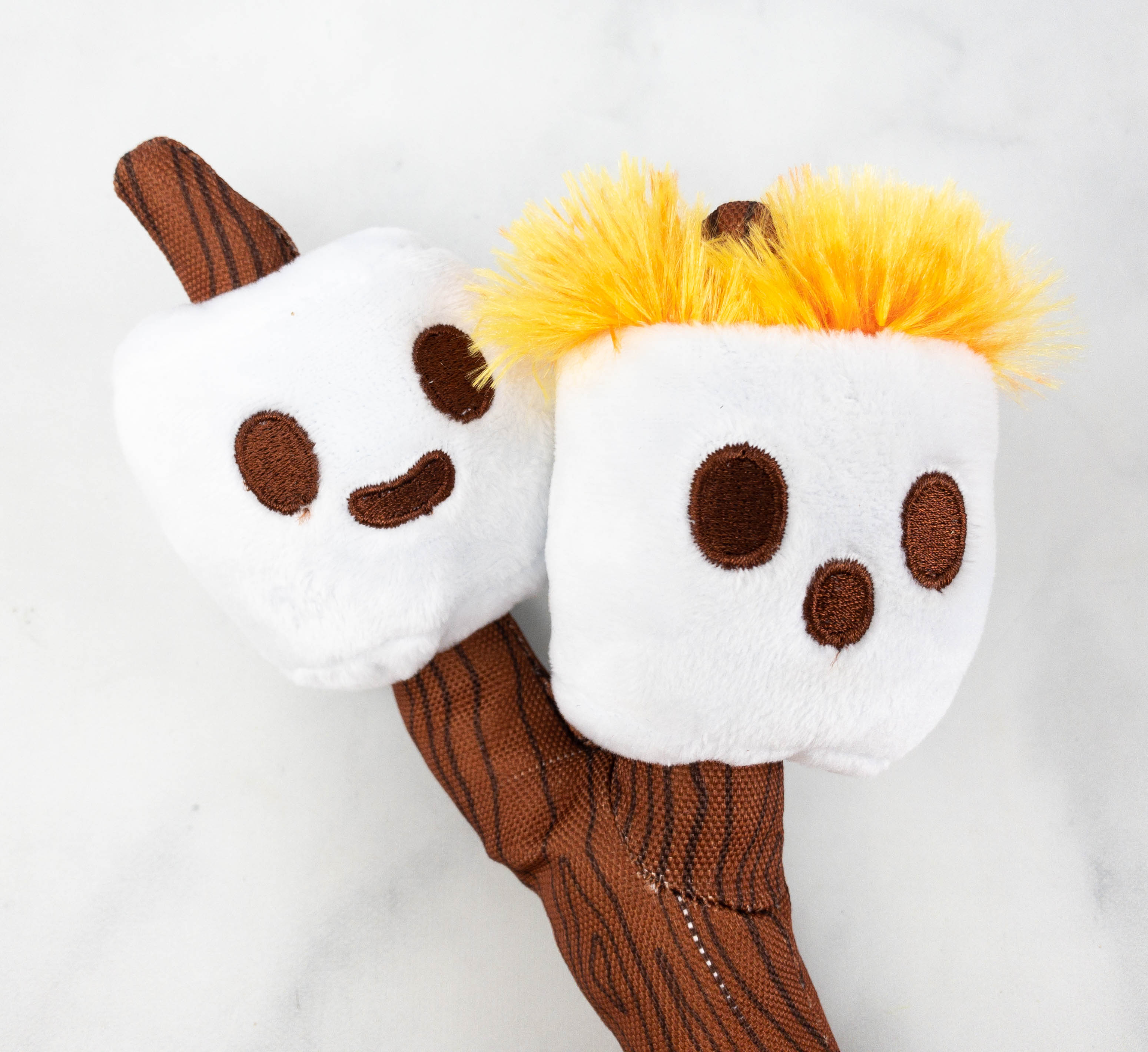 The marshmallows are removable, making the toy interactive. My pups love removing them from the stick and then tossing them around after.
The size and shape of the toy is perfect for small dogs under 10kgs.
Nap Bandit Dog Toy. The next toy is a raccoon called the "nap bandit"!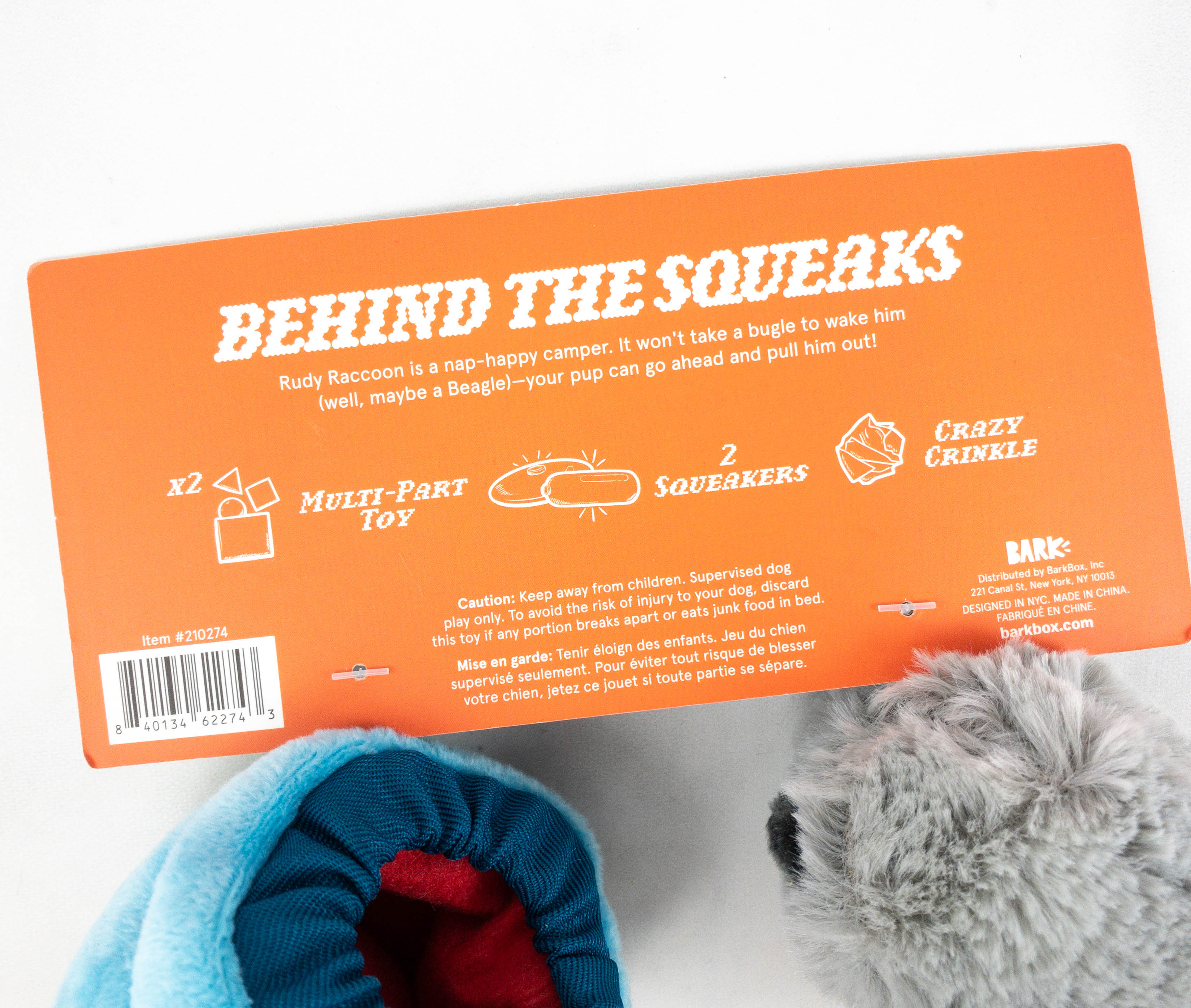 Just like the first toy, it's also multi-part and has a squeaker and crinkles.
It looks so cute and adorable specially with its diaper on.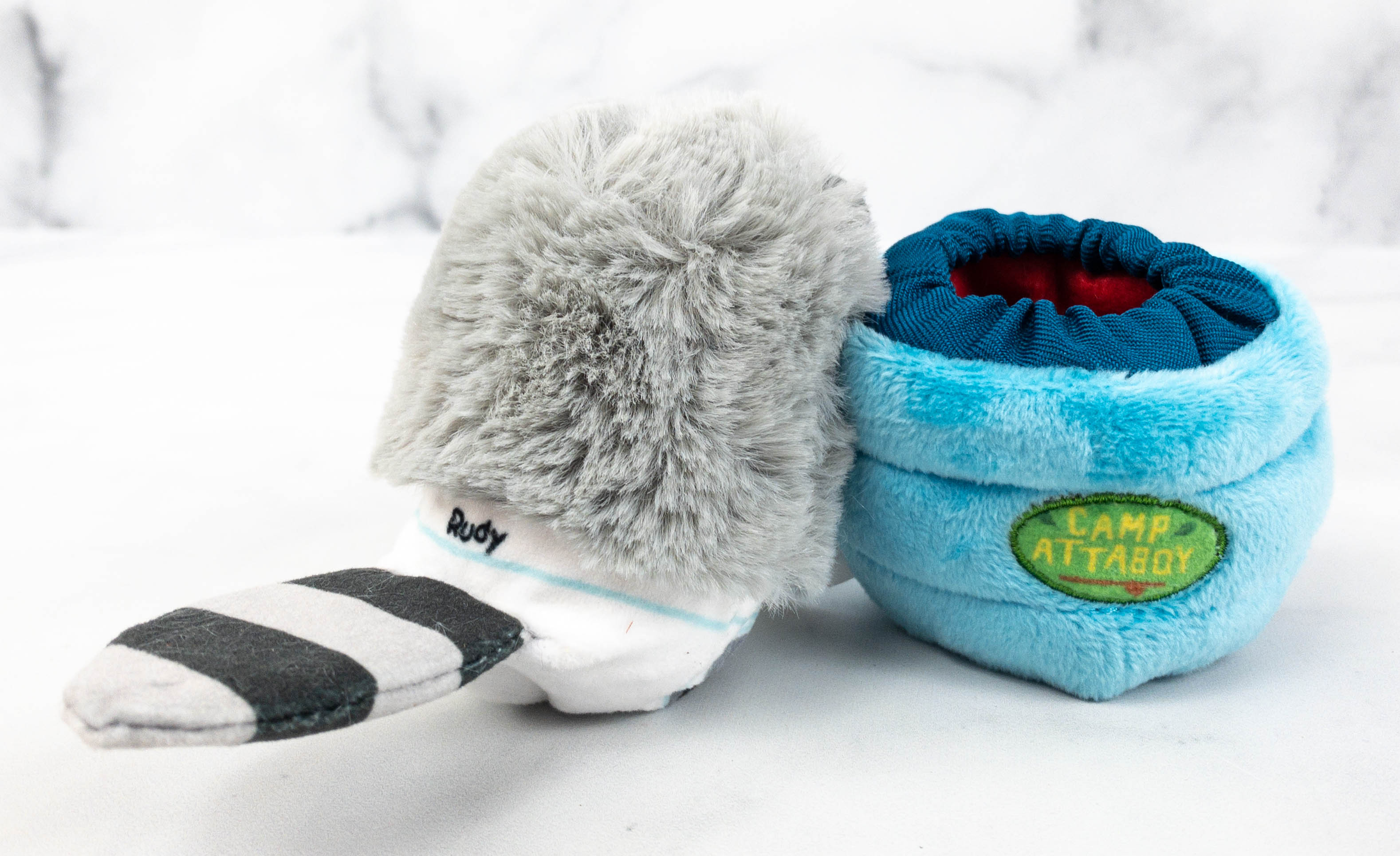 The raccoon's name is Rudy!
Pet parents can also place some treats inside the blue pouch for a more exciting play time with dogs.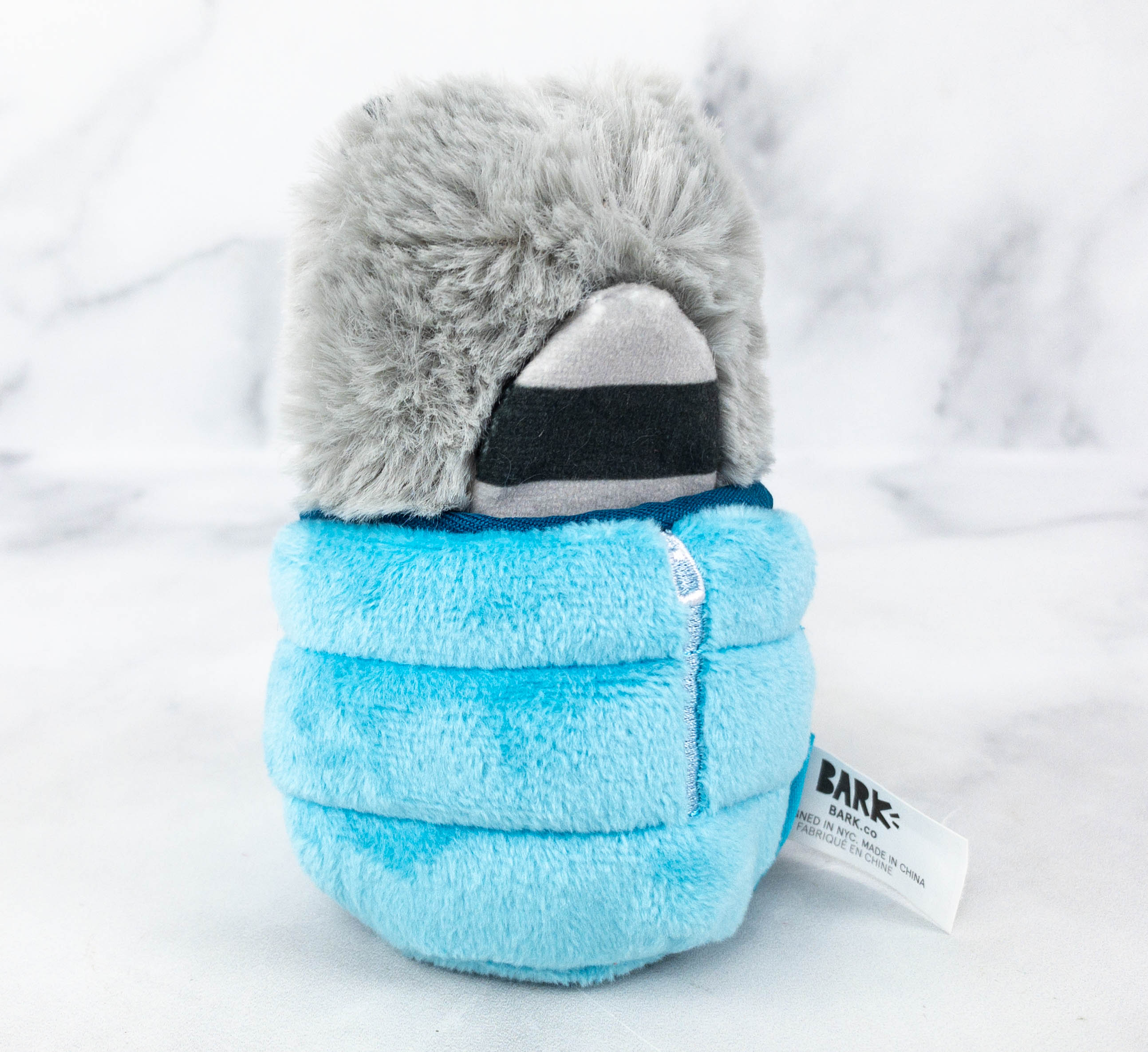 This toy is also perfect for small types of dogs!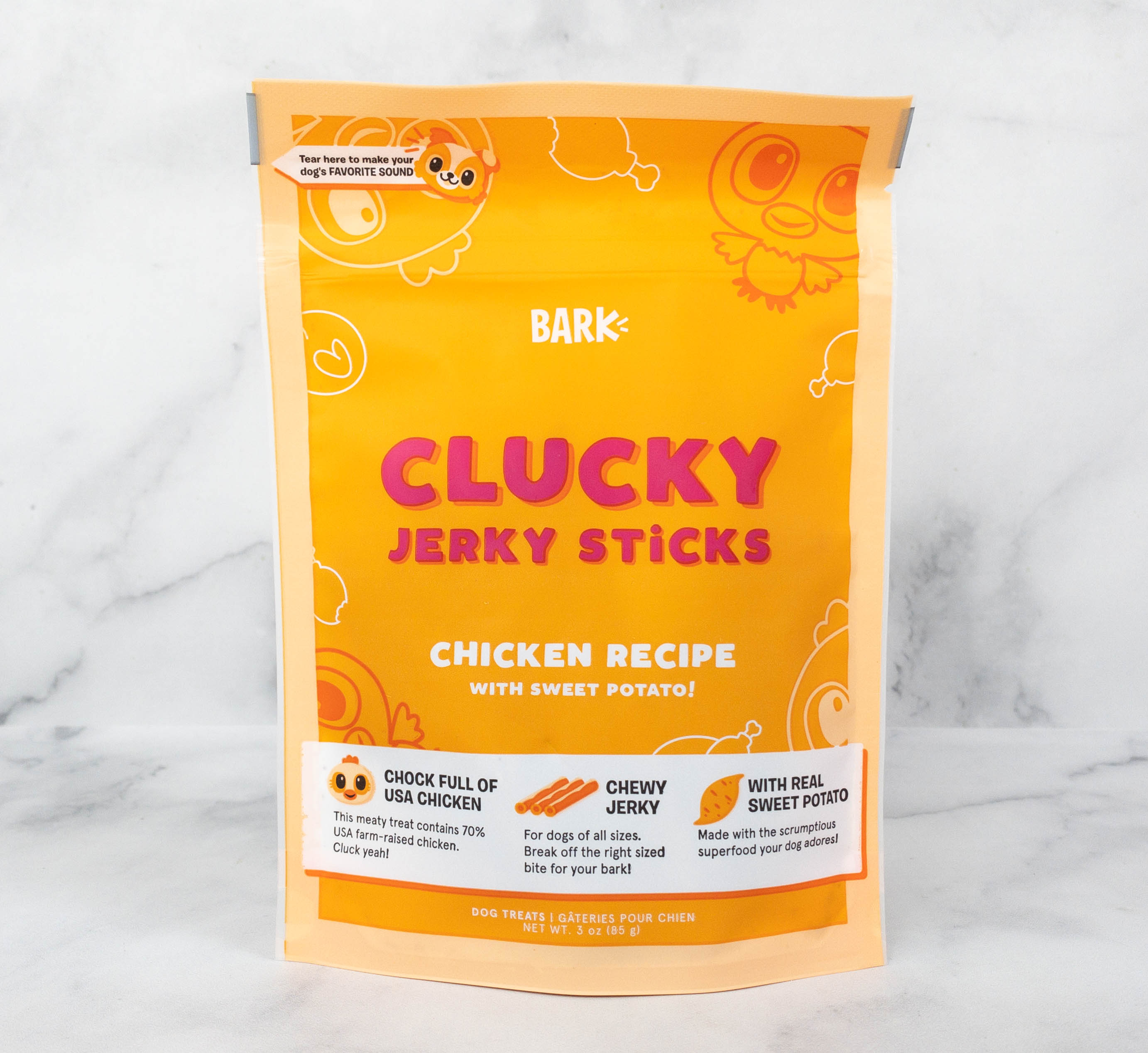 Clucky Jerky Sticks Chicken Recipe with Sweet Potato Dog Treats ($5) This pack of chicken jerky sticks contains 70% USA farm raised chicken and real sweet potato.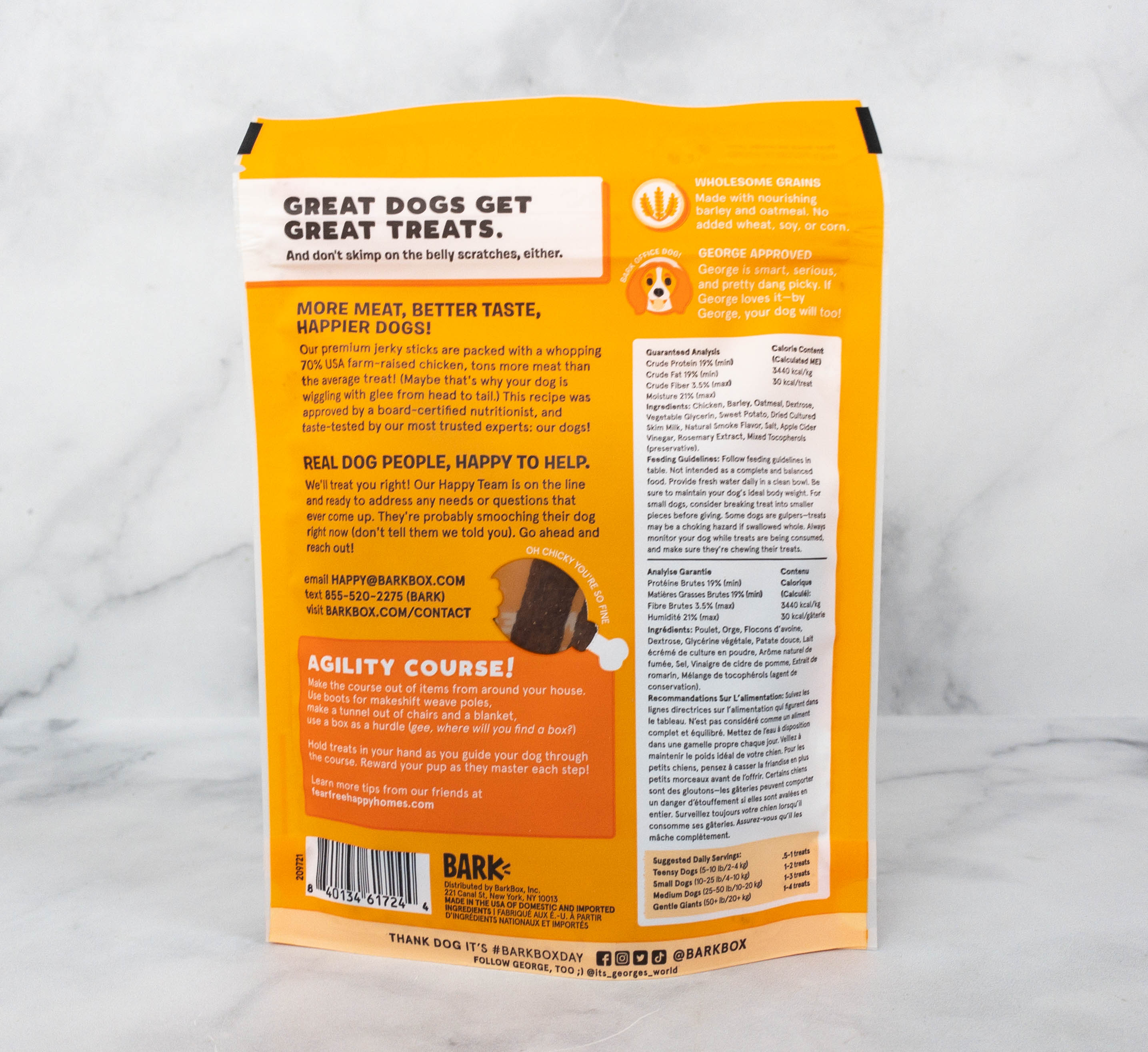 The treats also come in a resealable packaging to maintain their freshness!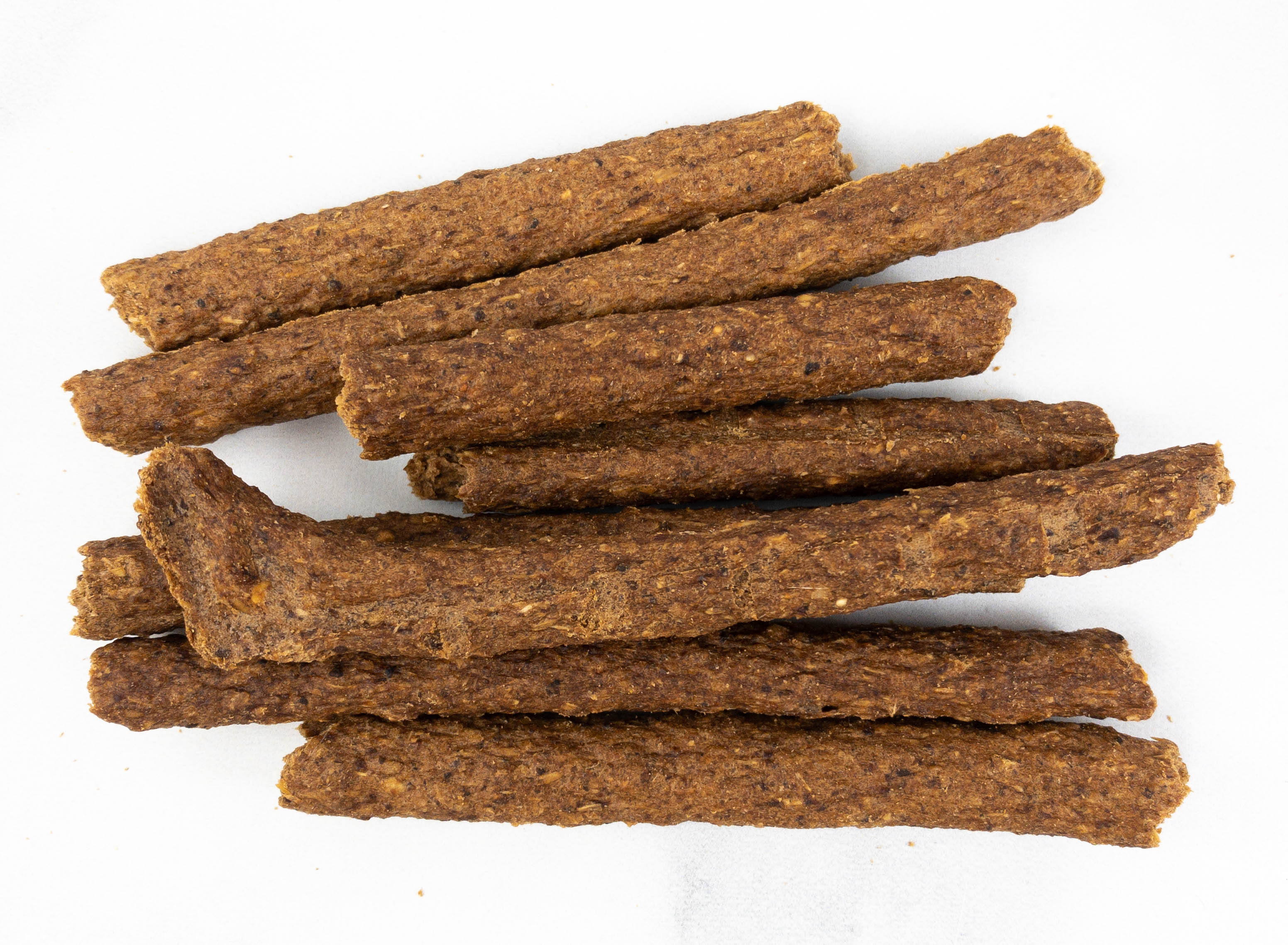 Each stick has chewy texture that my pups love.
Gobble Jerky Sticks Turkey Recipe with Sweet Potato Dog Treats. Another pack of jerky sticks was included in the box and this time, they are made with turkey!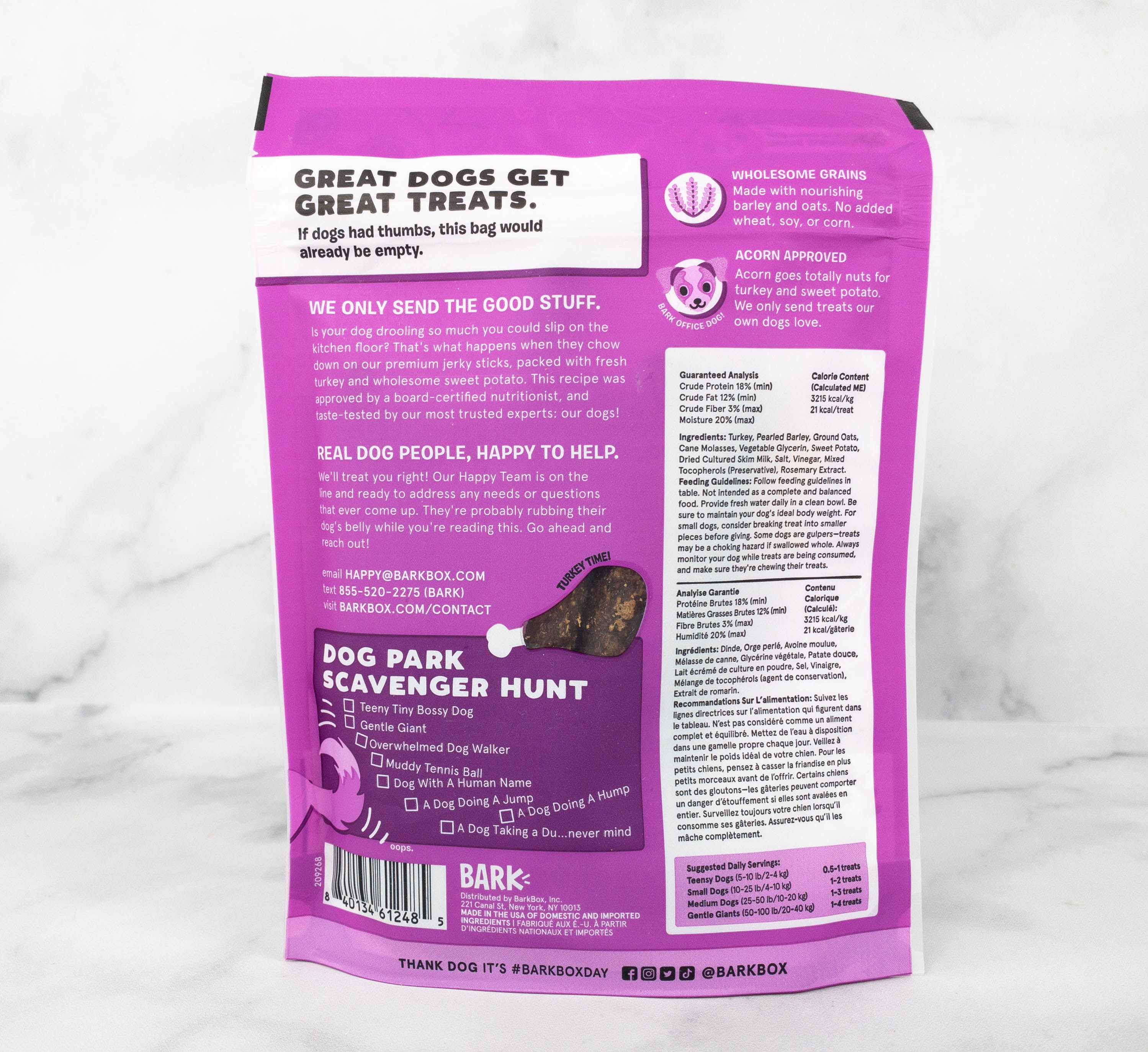 Just like the first treat, it also contains real sweet potato for added taste and nutrients! Other ingredients include pearled barley, ground oats, and cane molasses.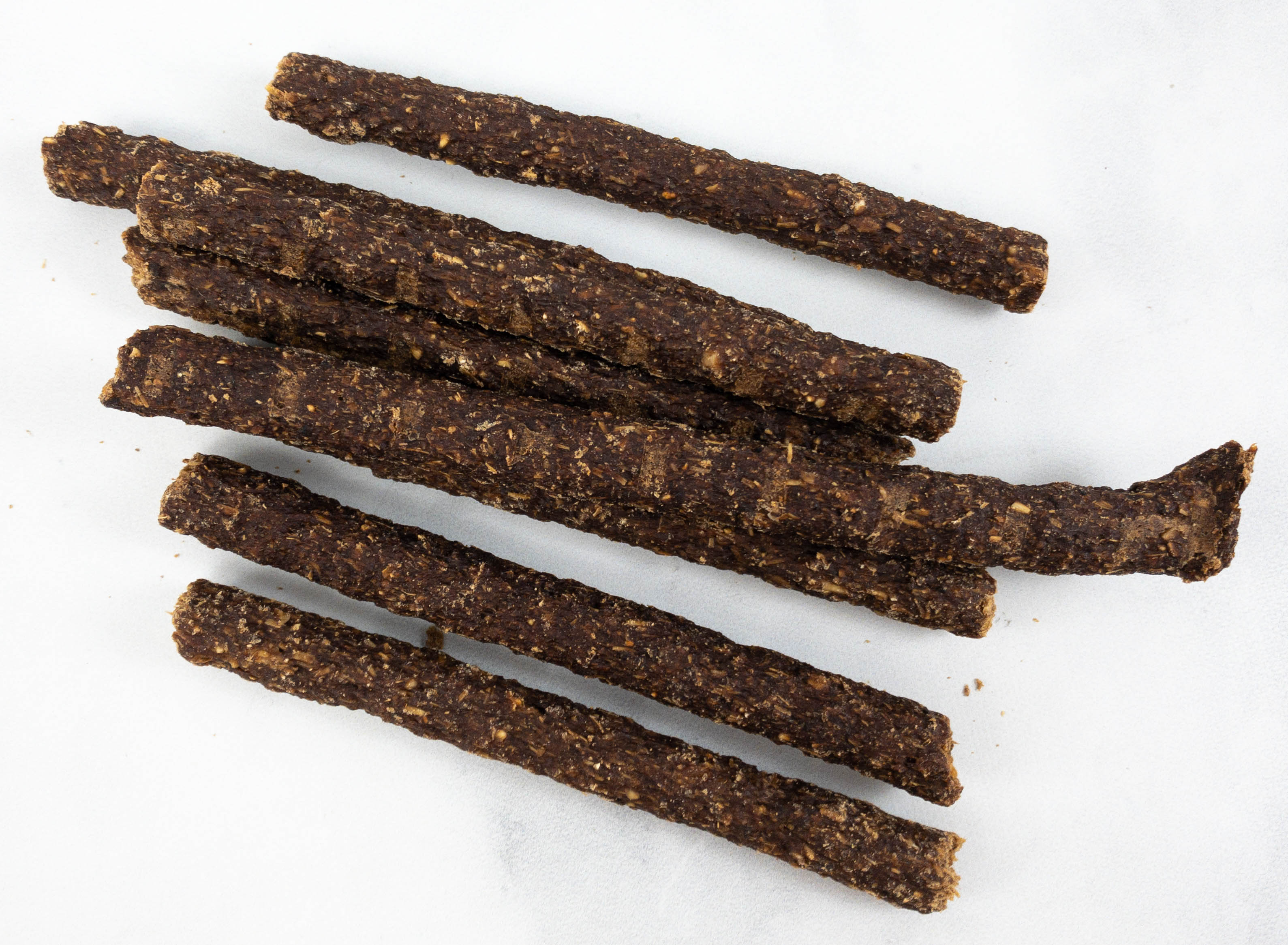 The sticks can be broken down to smaller pieces.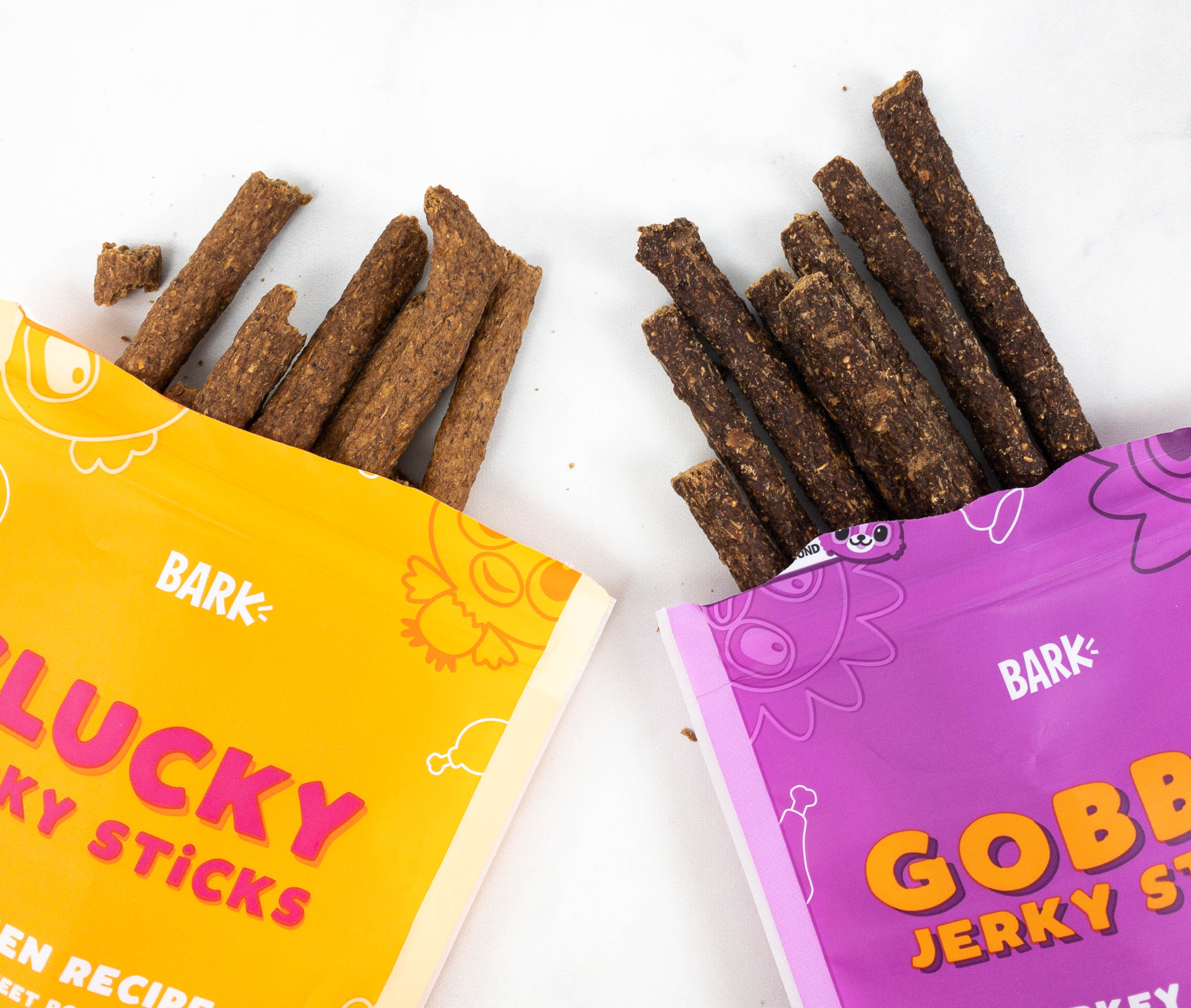 The chicken jerky is lighter in color compared to the turkey sticks. My pups love both. These treats are also great as either snacks or training aids for dogs.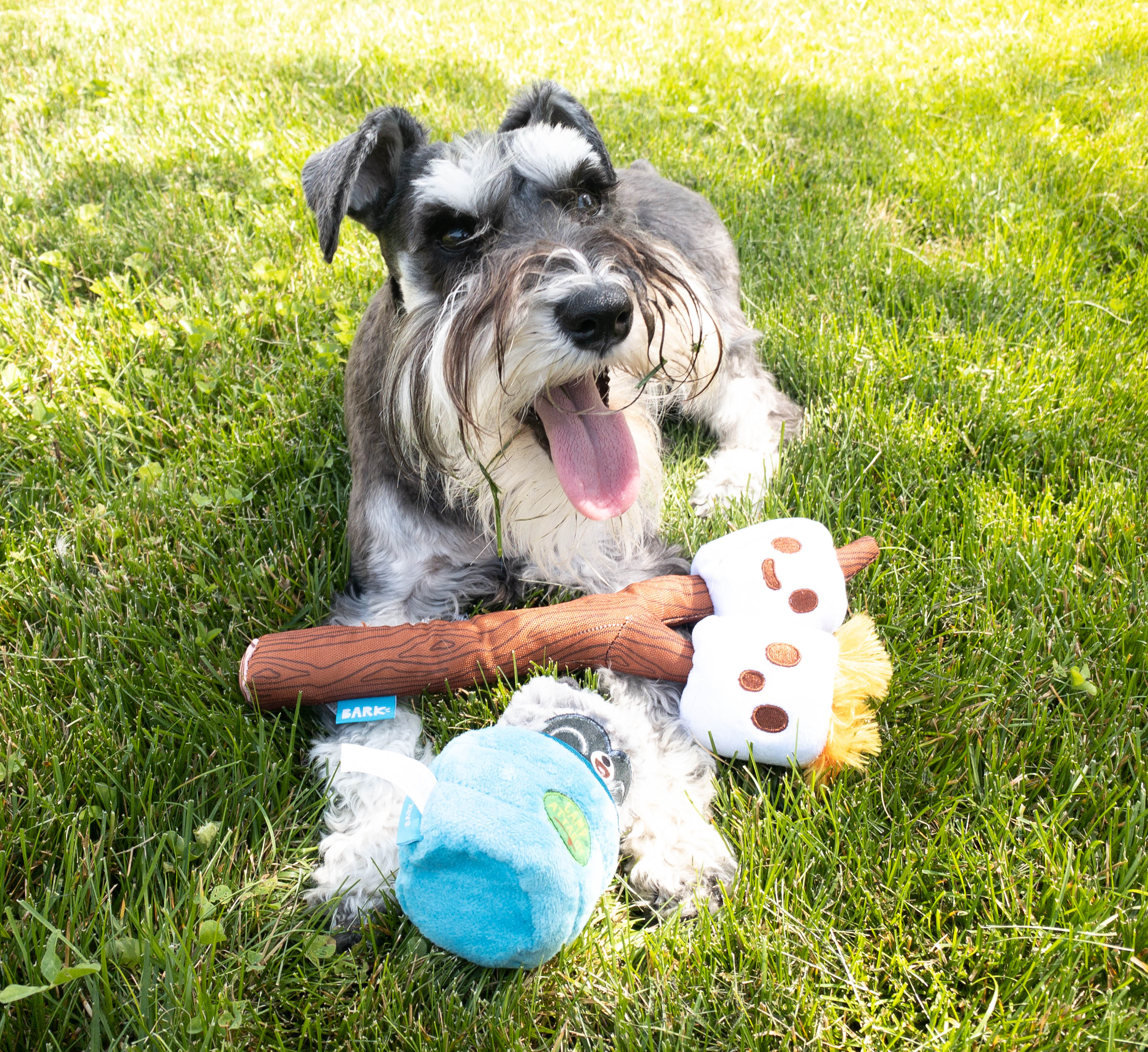 Buffy is having fun with her new toys!
She successfully removed the raccoon from the blue pouch!
This month's camp-themed items from Barkbox are fun and high-quality! Rudy the nap bandit and the twig with marshmallows are fun to play with, and my dogs really had so much fun specially because the toys have built in squeakers inside. The treats were also delicious and my dogs can't get enough of them. They are easy to break down and the texture of each stick was perfect for my schnauzers. As a pet parent, I'm happy and satisfied with the subscription's curation of items every month. They always make sure that my pets get the best toys and healthiest treats all the time!
What do you think of Barkbox? If your dog is a serious chewer, check out Barkbox Super Chewer!