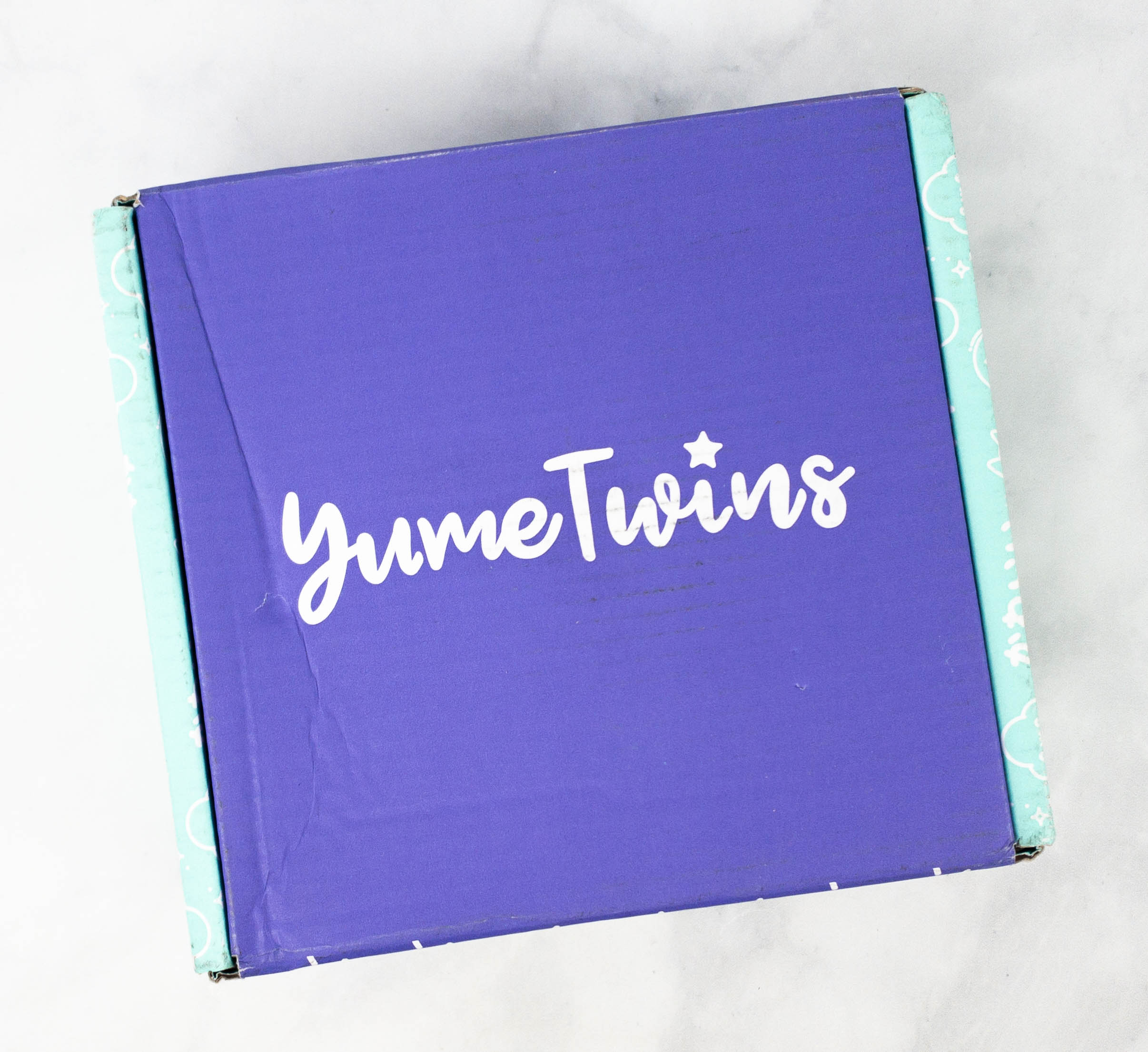 YumeTwins is a monthly Kawaii subscription brought to you by the same people behind TokyoTreat. Every month, you'll receive an assortment of super cute and adorable kawaii products from Japan which might include accessories, plushies, figures, keychains, stationeries, and other collectibles. All items are licensed merchandise from popular Japanese brands. The box is $35 per month. YumeTwins made the list of our 2021 readers' choice best pop culture subscription boxes!
DEAL: For a limited time only, use the coupon code GHIBLI21 to get a FREE Ghibli At Home Bonus!
3-month subscribers get a FREE Ghibli See-Thru Playing Cards!
6-month subscribers get a FREE Ghibli Drink Tumbler!
12-month subscribers get a FREE Totoro Soft 'n Springy Plushie!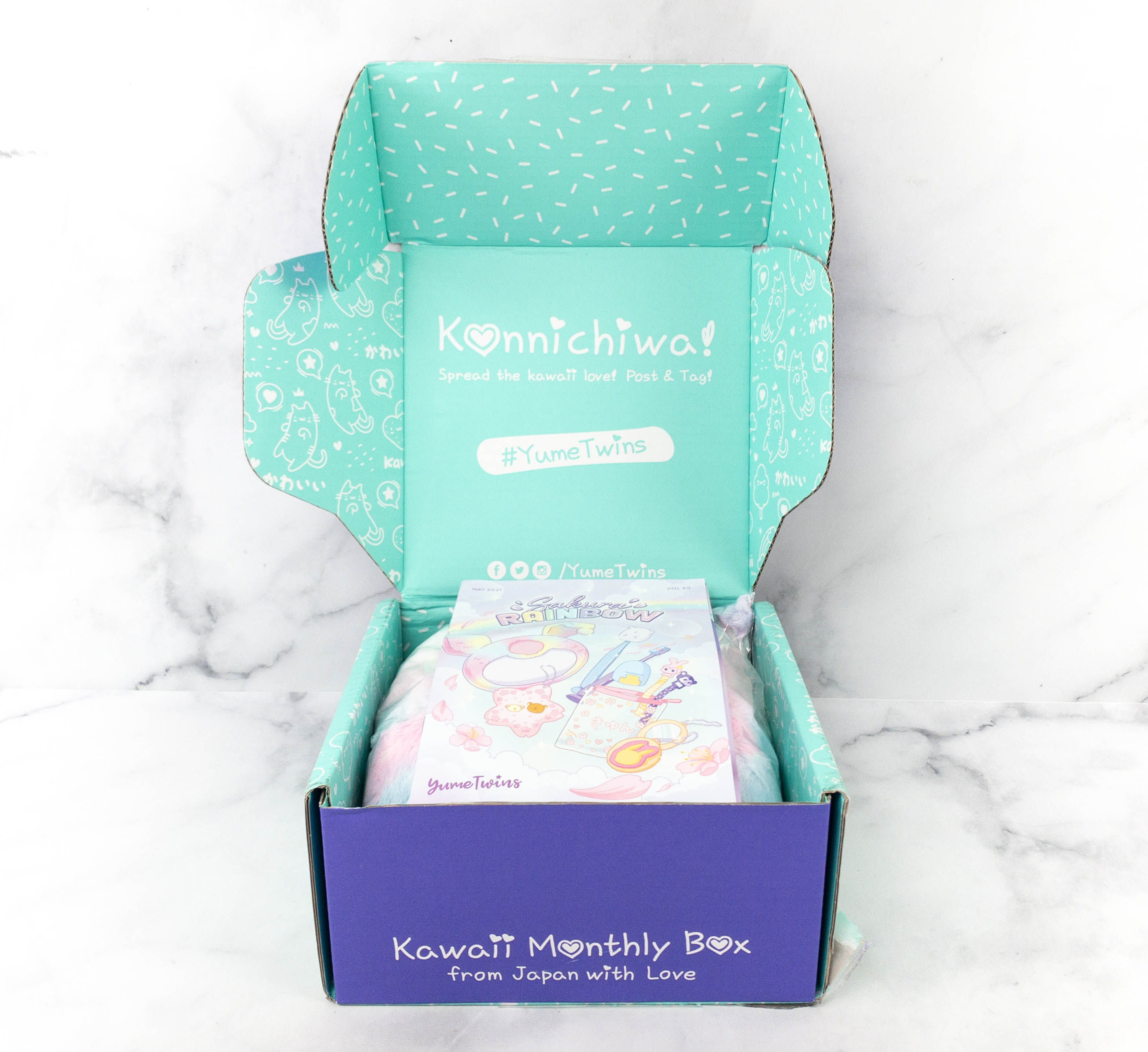 Here's a peek inside the box! Even the box interior is kawaii!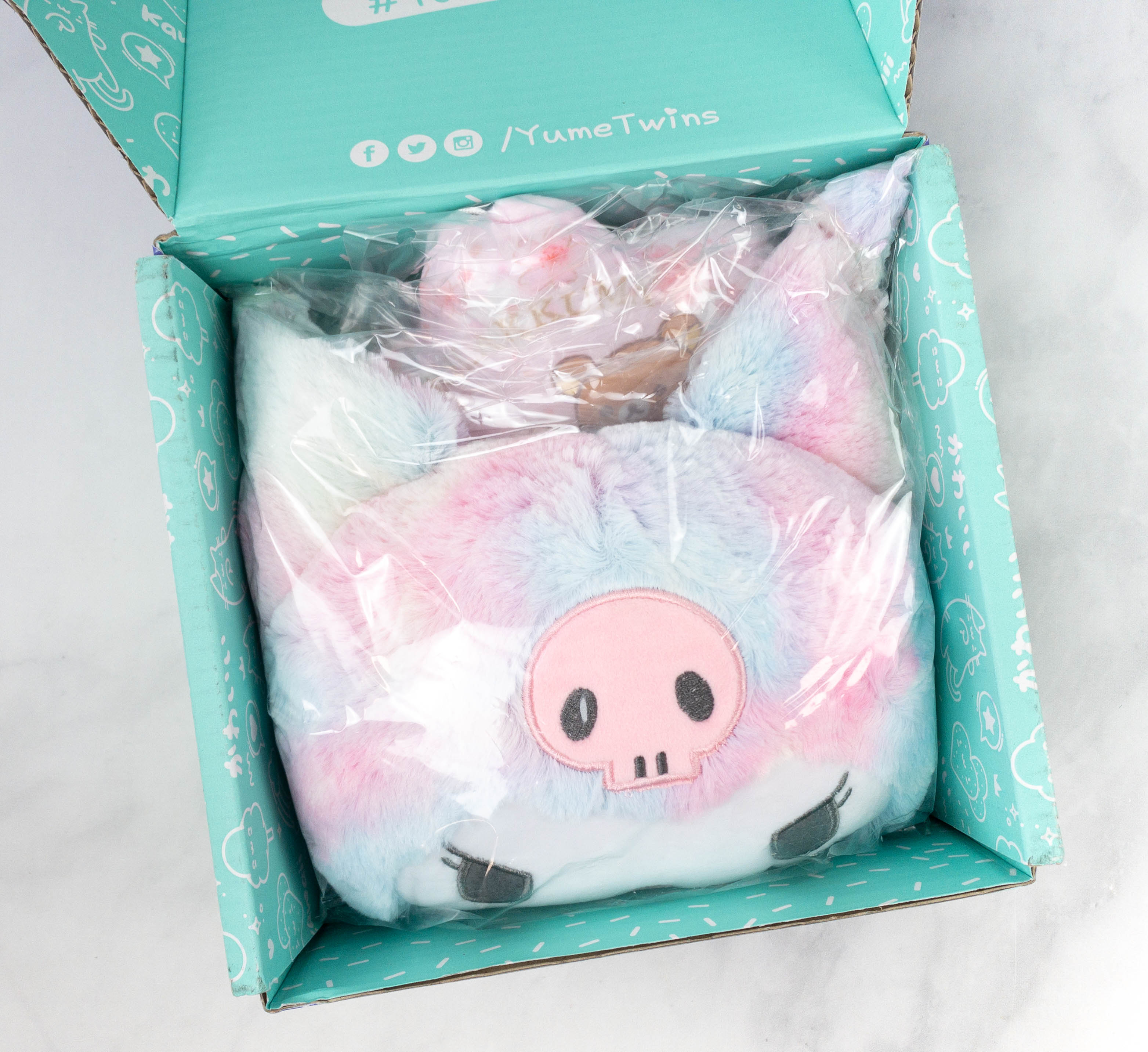 Some of the items came with plastic packaging.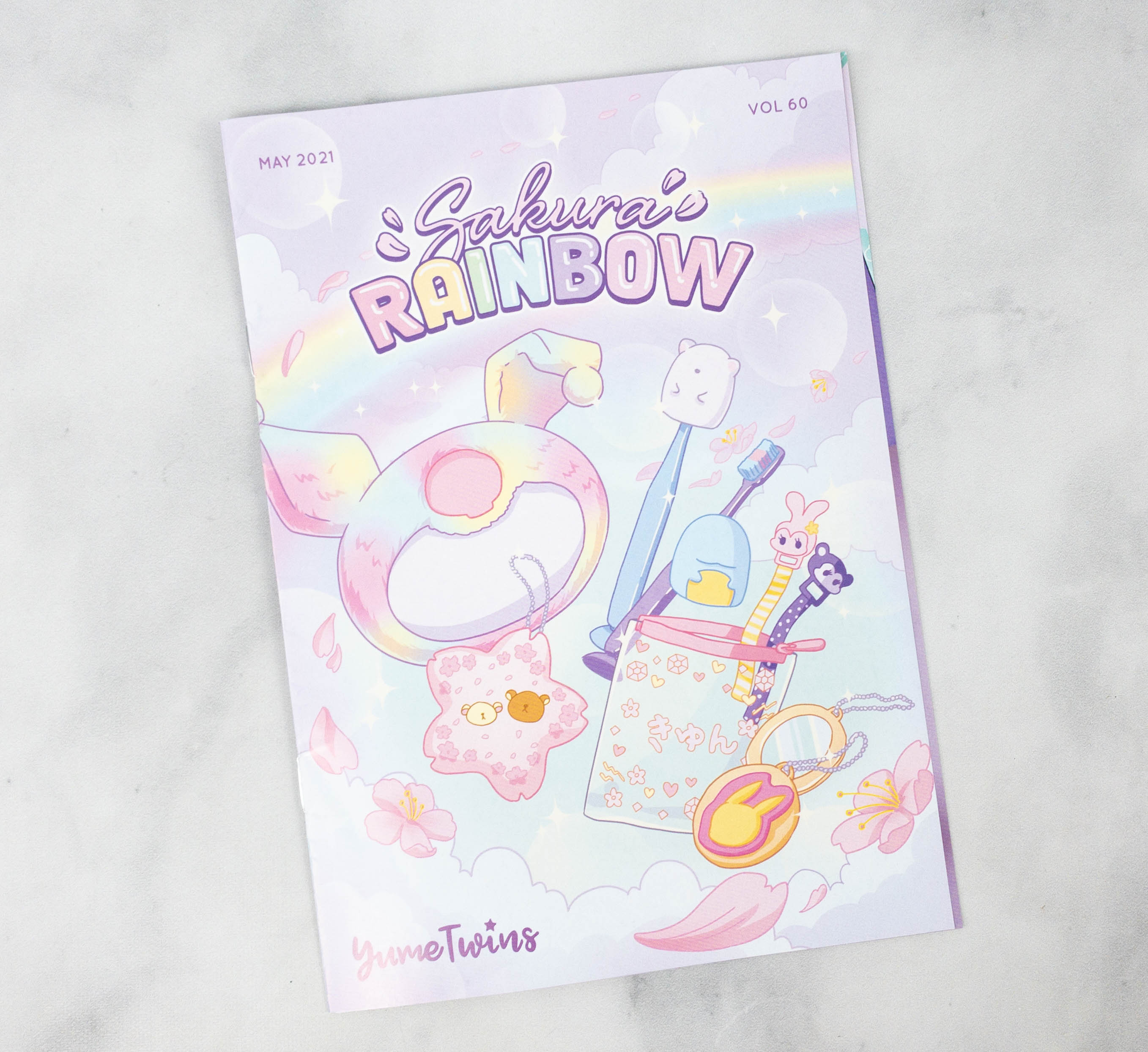 The theme for this box is SAKURA'S RAINBOW!
Get the most out of your box by activating your streak, getting a free box, and get past items by visiting their official store!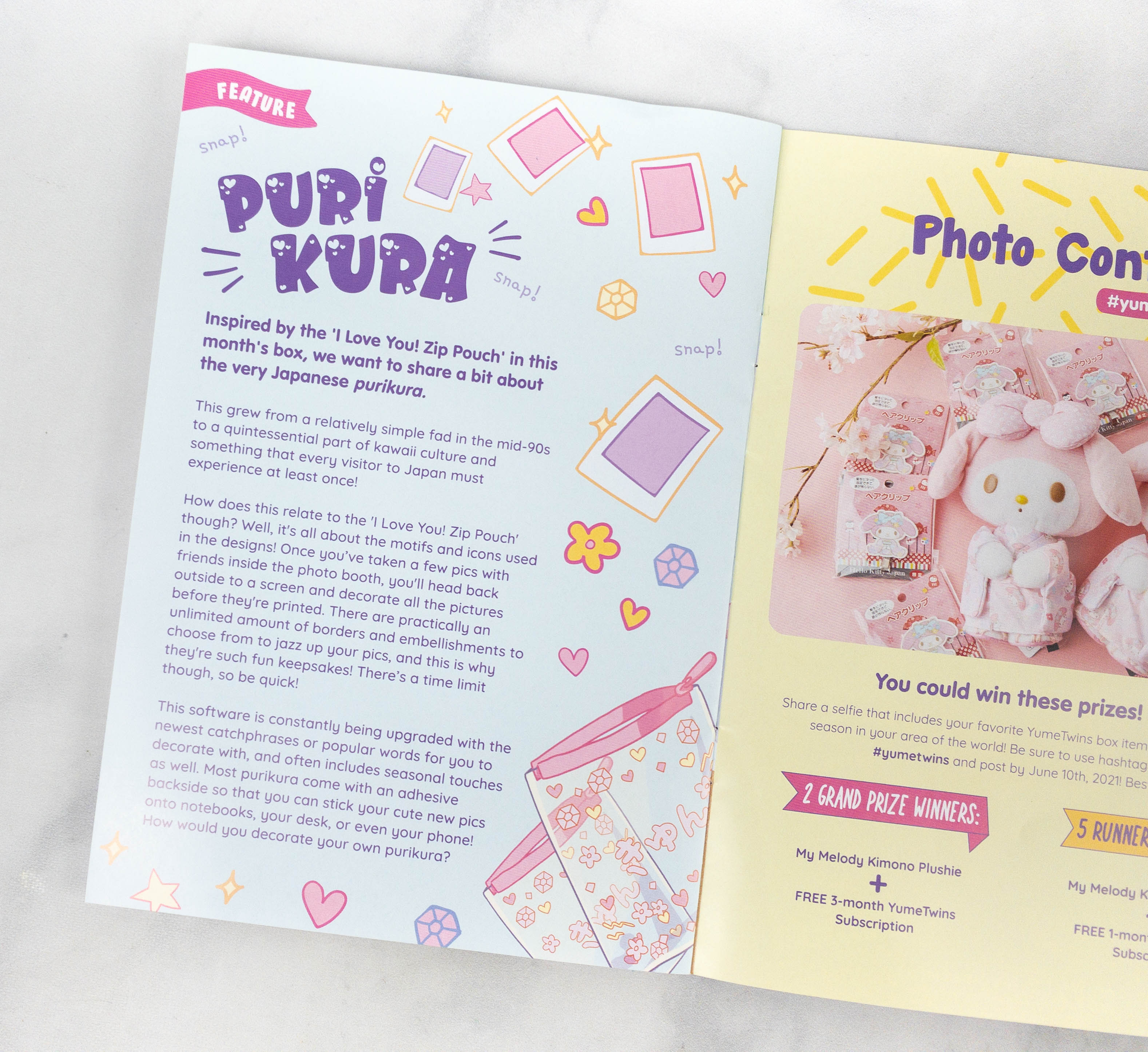 This month's featured article is all about Purikura. It refers to popular Japanese photo booths!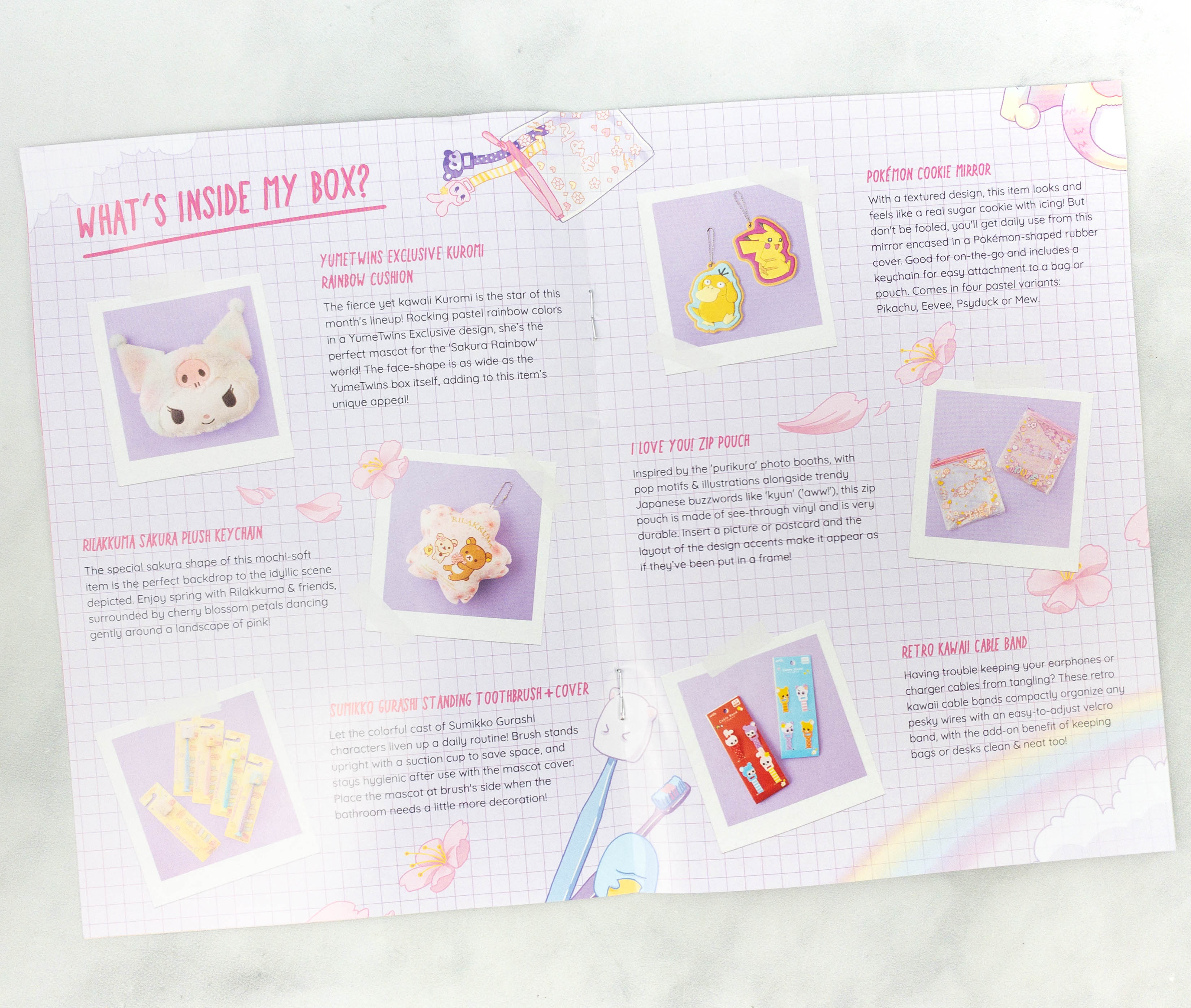 Inside the magazine is a list of the items with pictures and brief descriptions.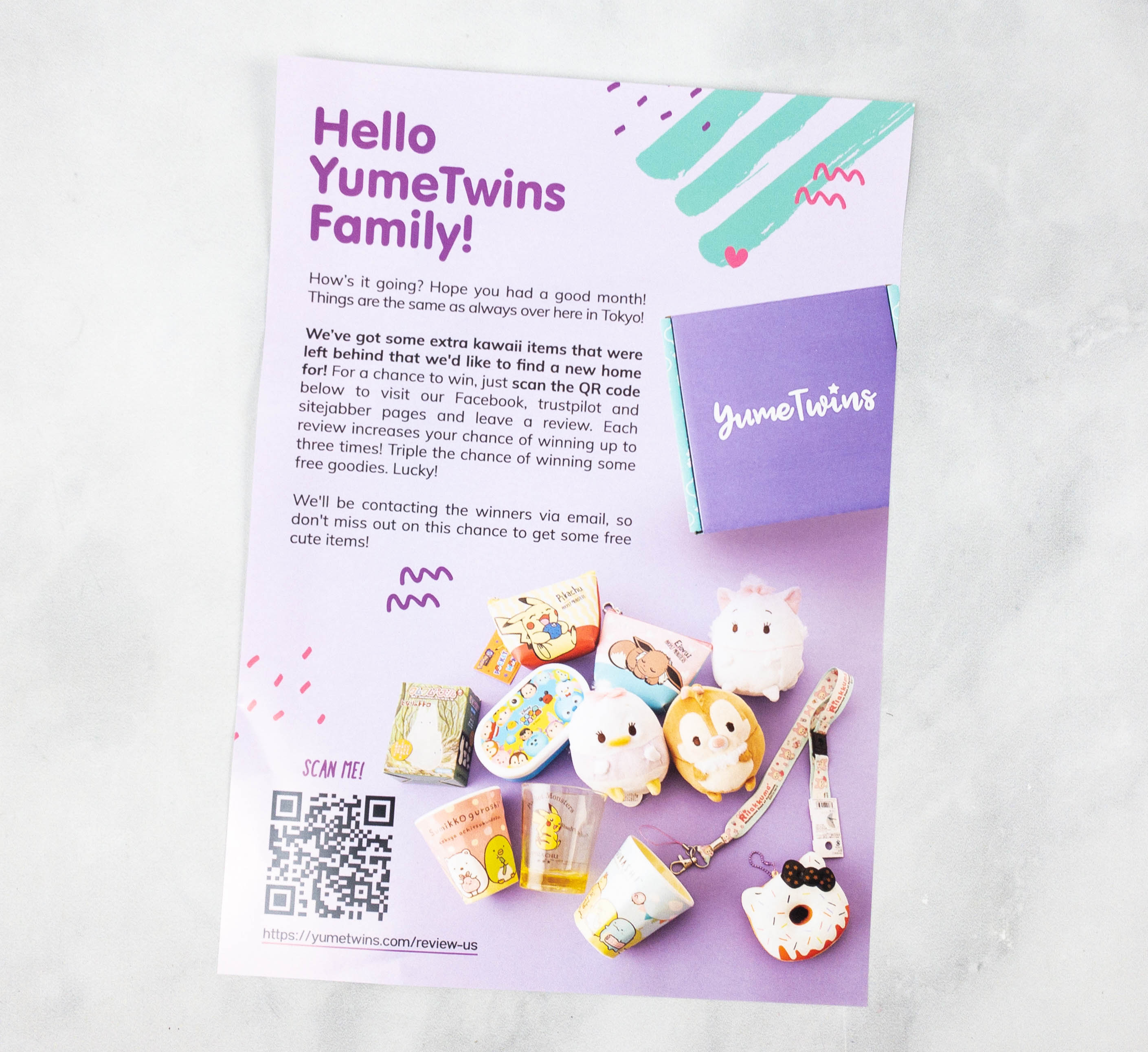 There's also a letter that says you have a chance to win more kawaii items! You can scan the QR code provided to know more.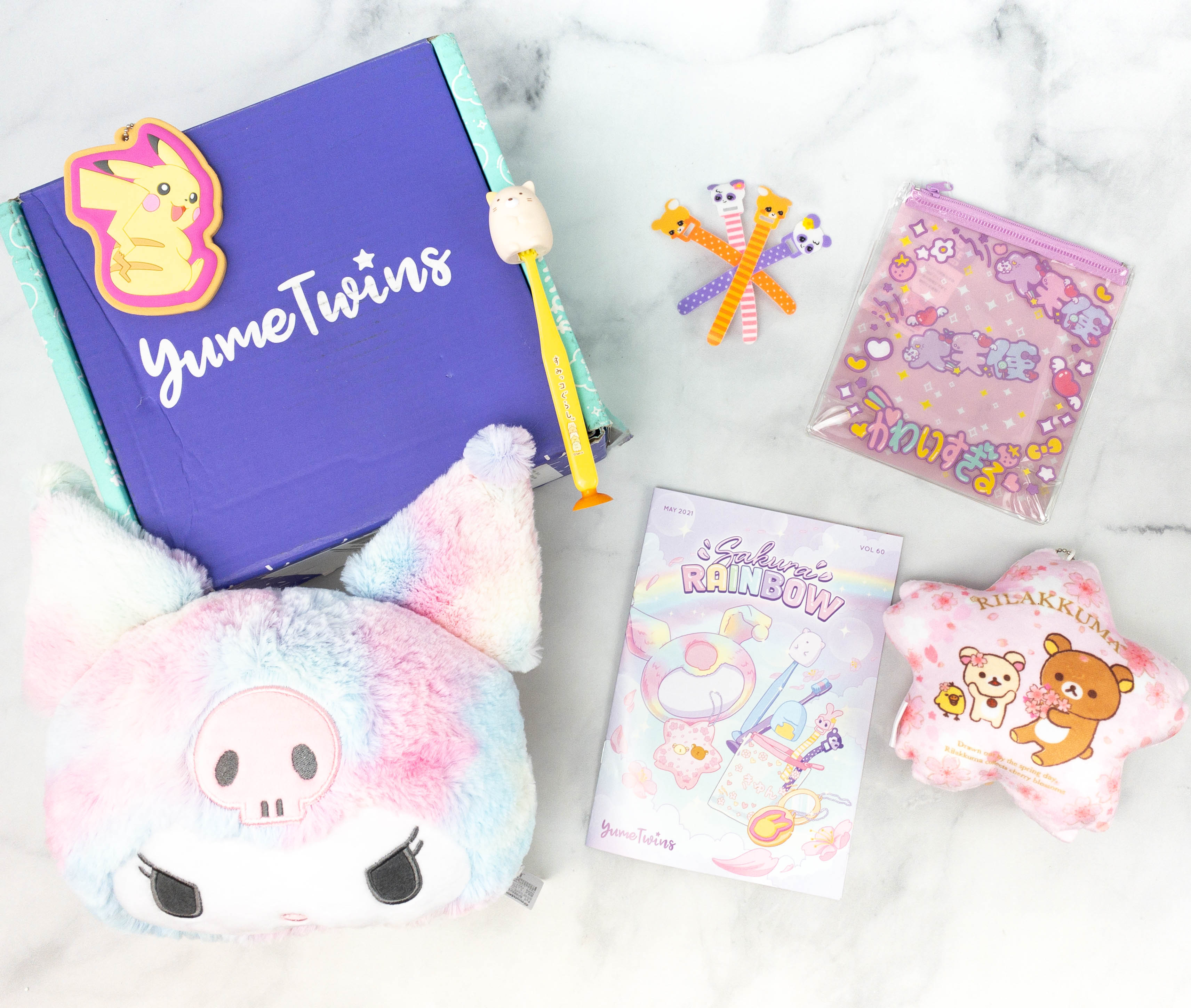 Everything in the May 2021 YumeTwins Box!
Yumetwins Exclusive Kuromi Rainbow Cushion. This is so adorable! It's My Melody's rival, Kuromi, but with a pastel colored jester's hat instead of the black one. Still, her usual smug expression is there!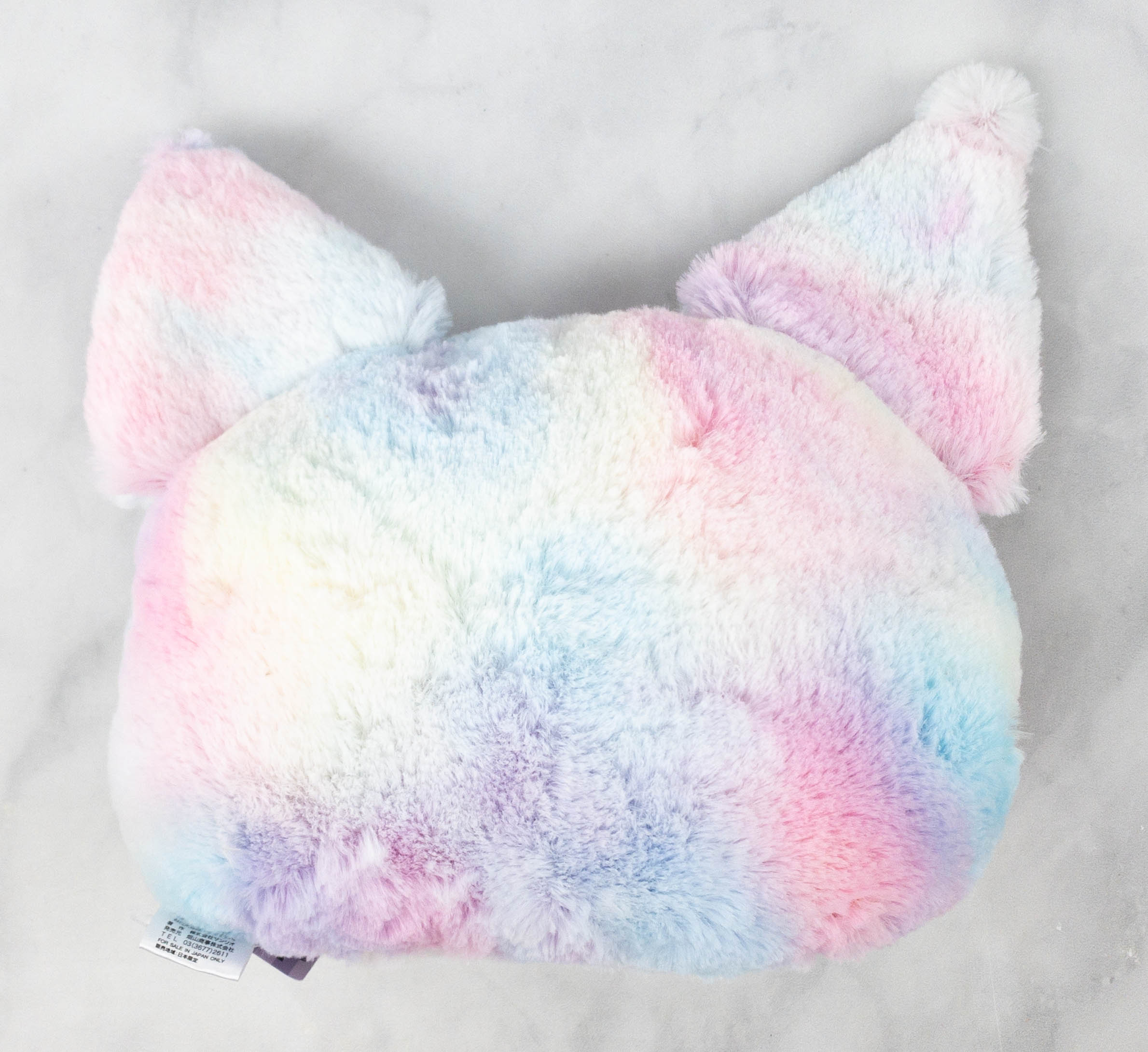 It's so soft and fluffy, perfect for cuddling! It's also super cute that it will look great as a decorative pillow on the sofa.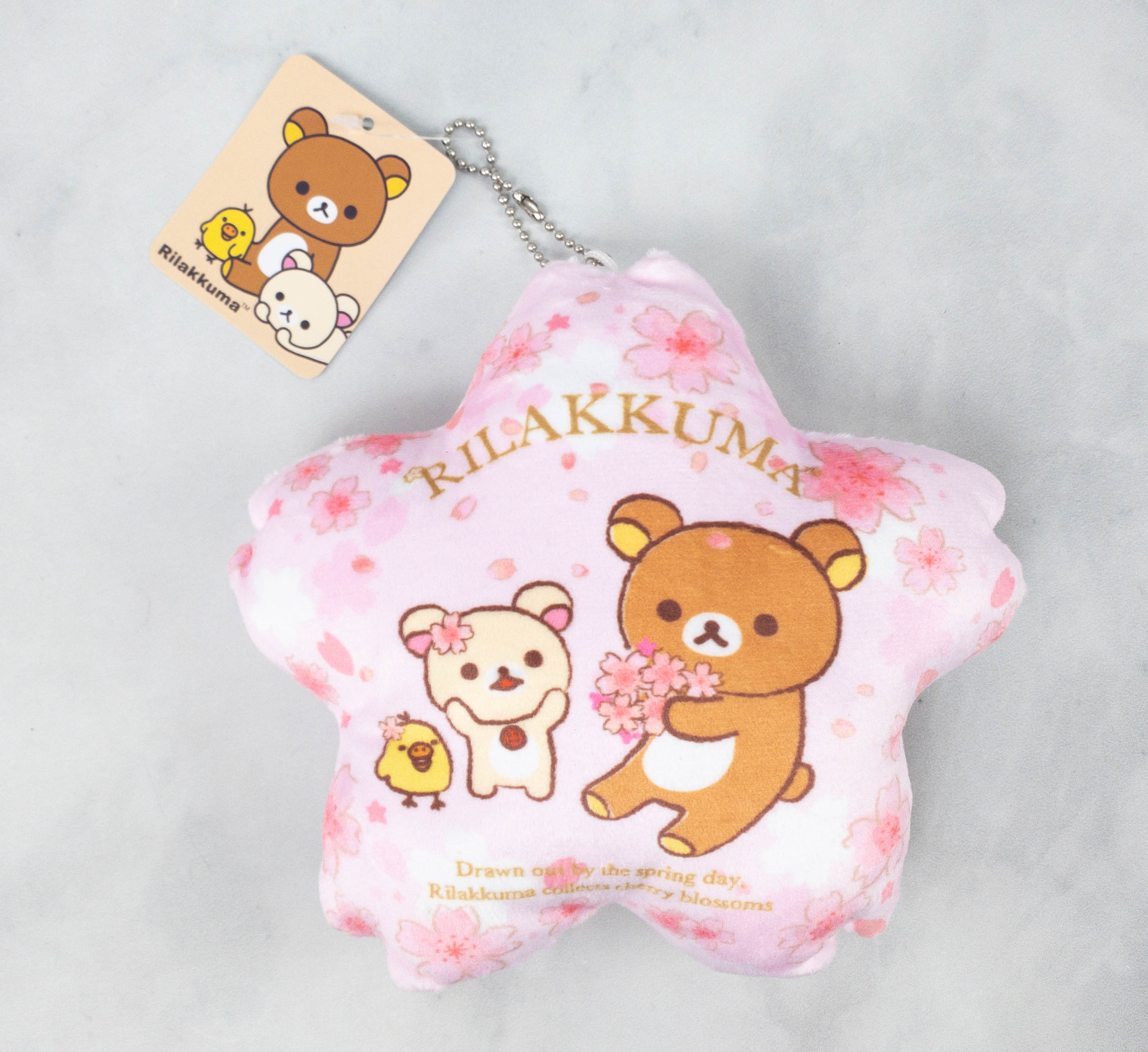 Rilakkuma Sakura Plush Keychain. I like plushie keychains and this one isn't an exception! It's a sakura shaped plushie, featuring Rilakkuma and friends. Rilakkuma looks like he's handing out flowers to Korilakkuma and Kiiroitori. It also has a ball chain so I can attach it easily to my bag or pouch.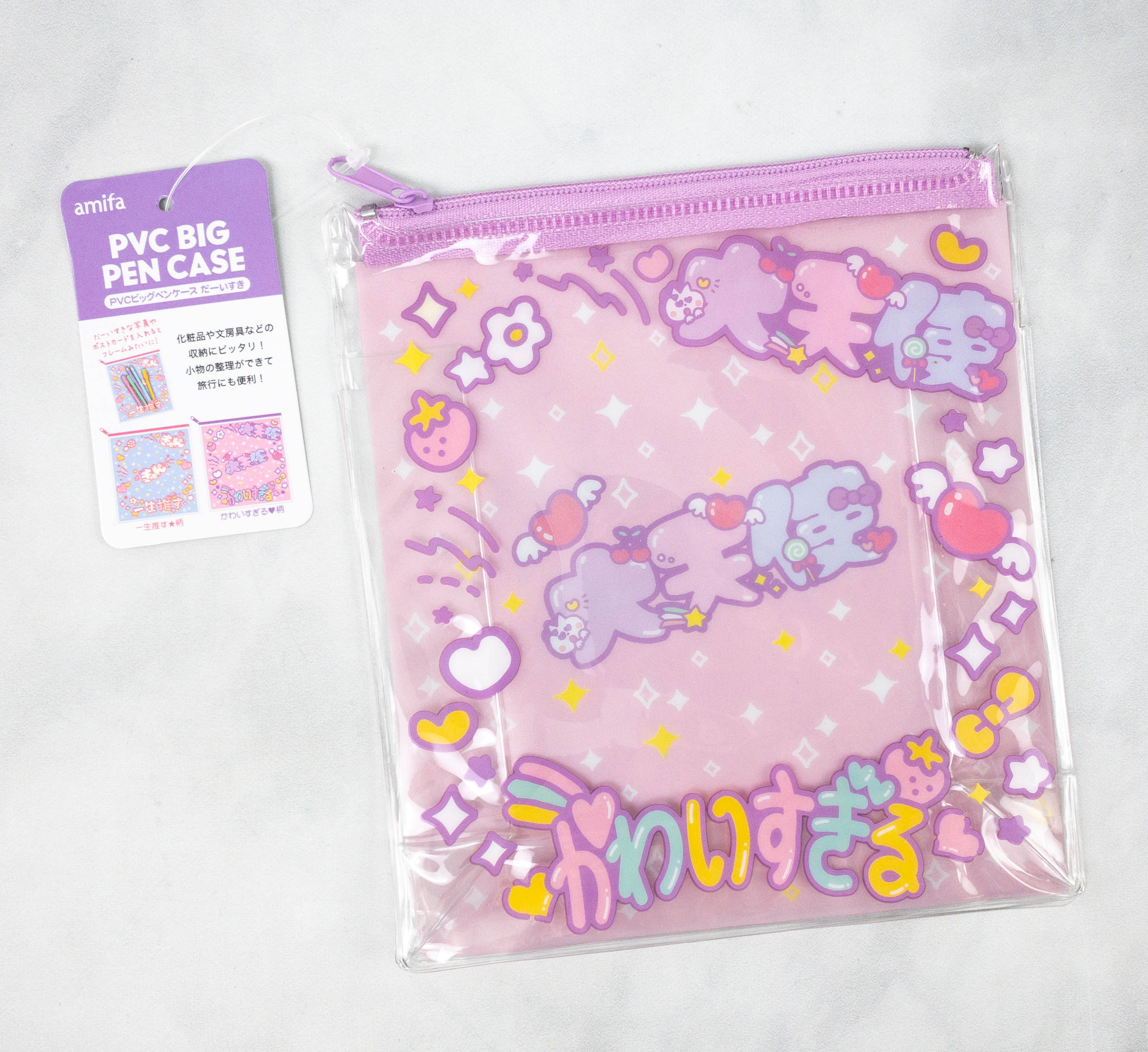 I Love You! Zip Pouch. It's a cute transparent zip pouch with colorful icons and Japanese writings on it. This is great for bringing pens, pencils, and other writing tools on the go. It can be used to organize smaller items as well, so they will not clutter the main compartment of your bag.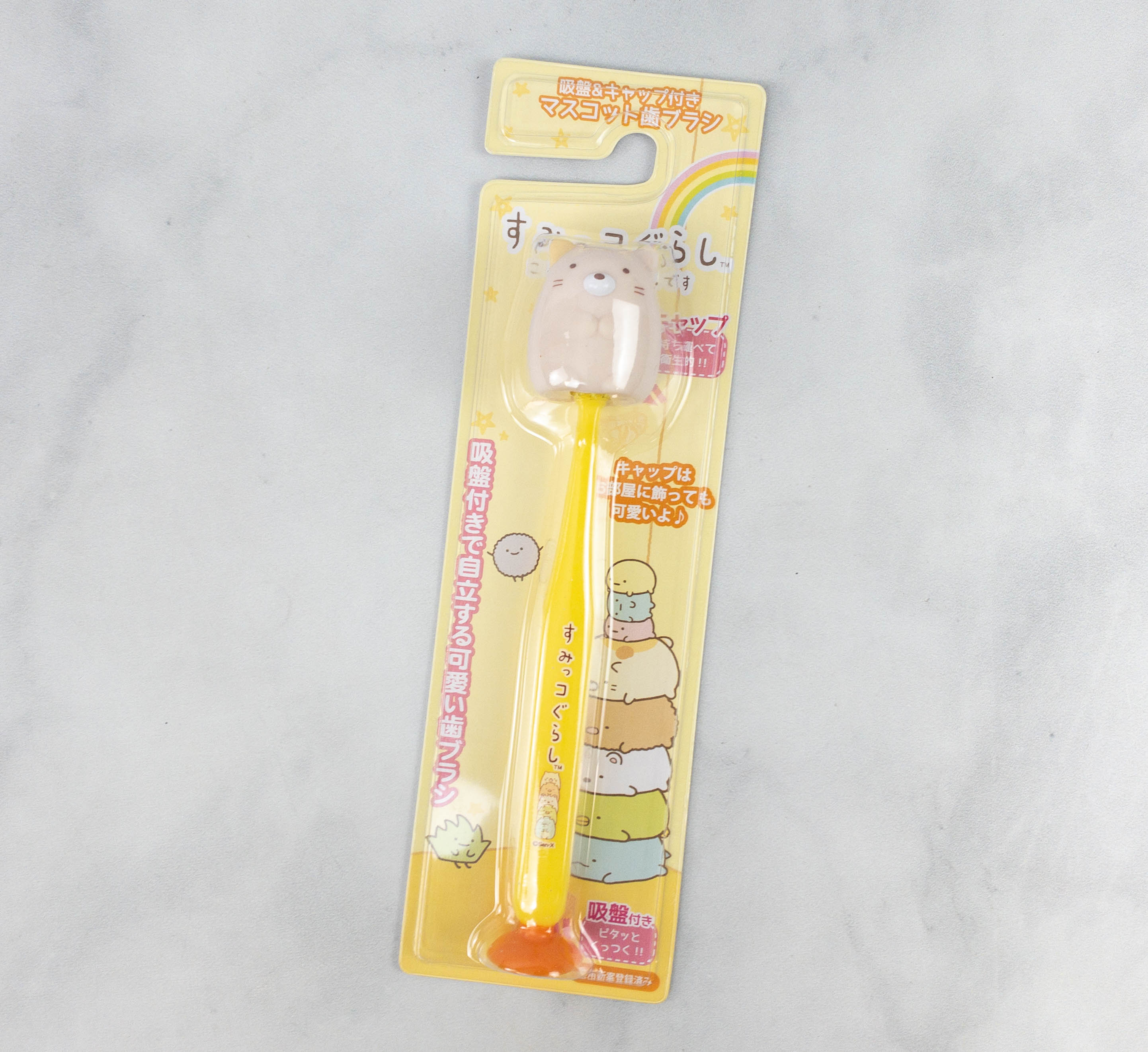 Sumiko Gurashi Standing Toothbrush + Cover. Here's another adorable item, a standing toothbrush with a cover!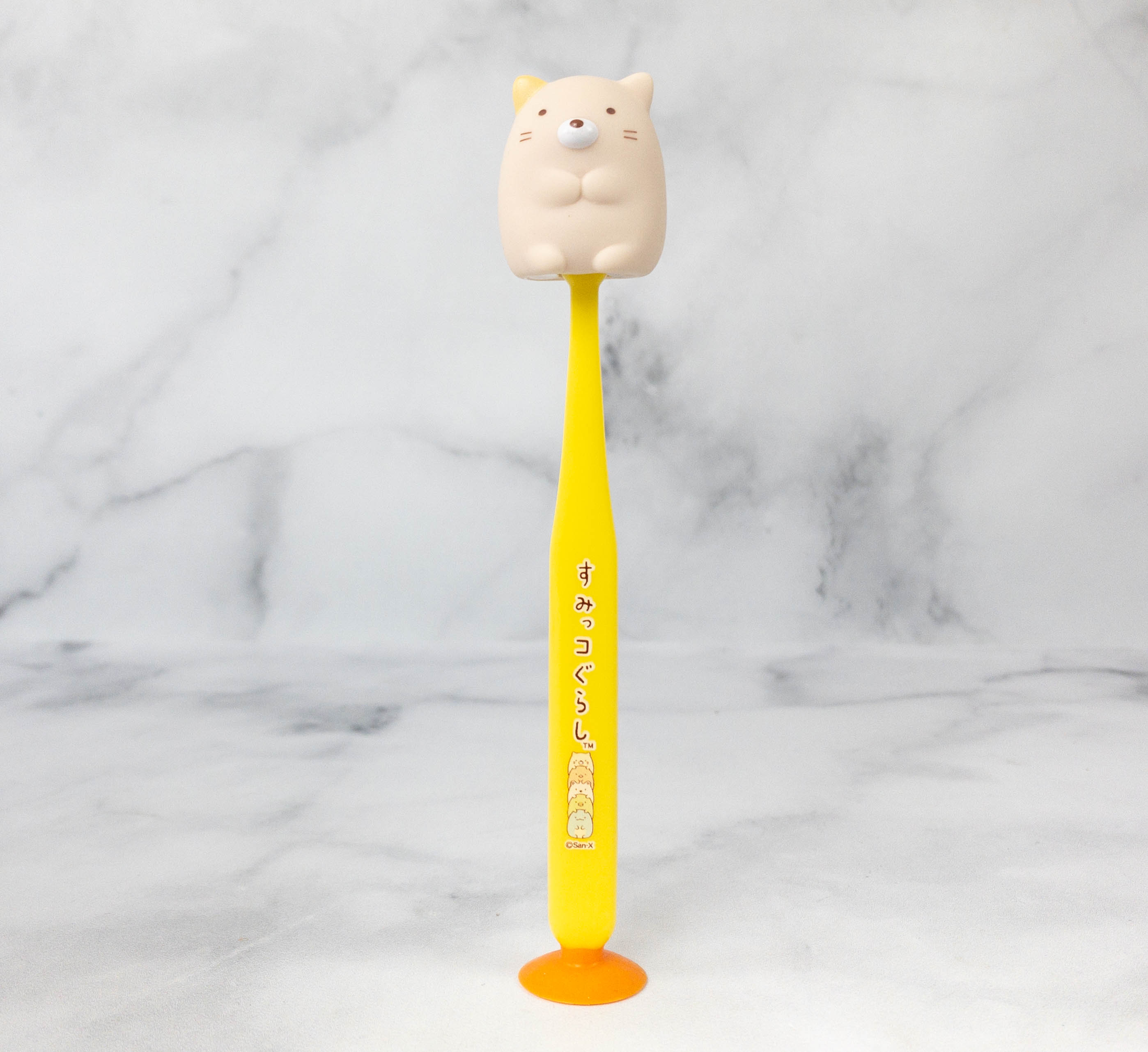 The toothbrush can stand on its own thanks to the small suction cup at the base.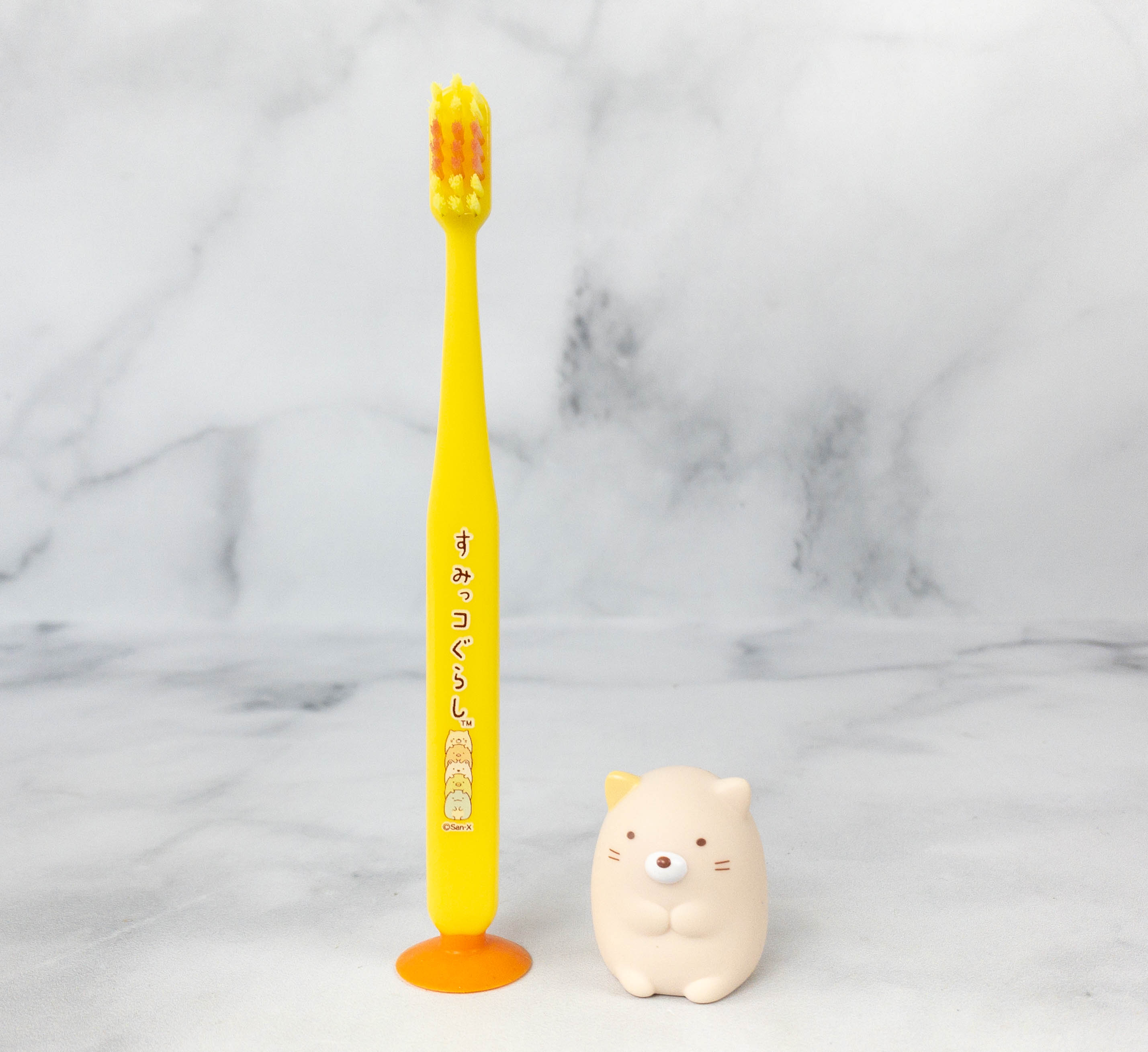 I received it in yellow, with a cover featuring Neko!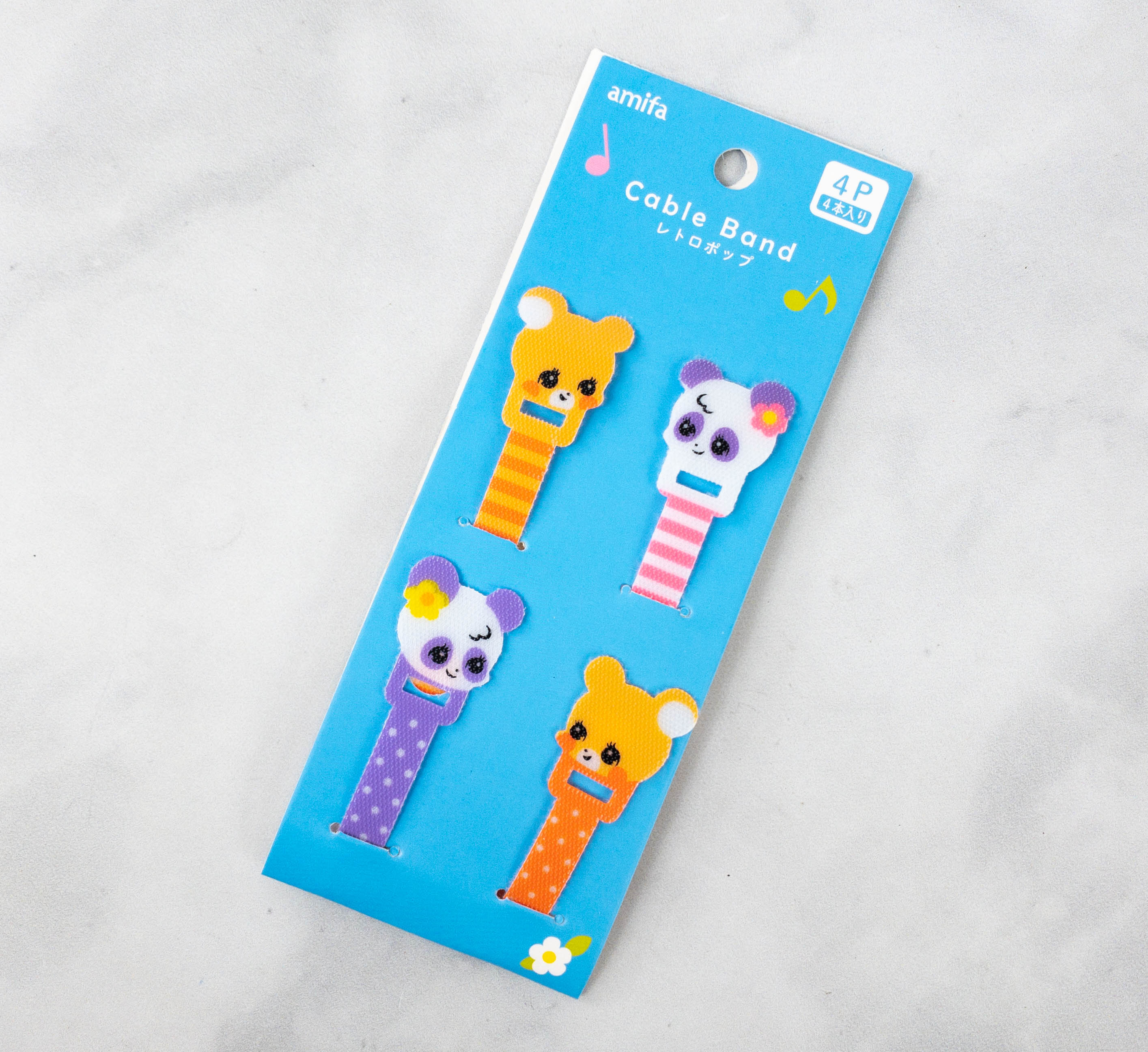 Retro Kawaii Cable Band. These colorful cable bands help me organize unused cables and keep them untangled in my bag or drawer!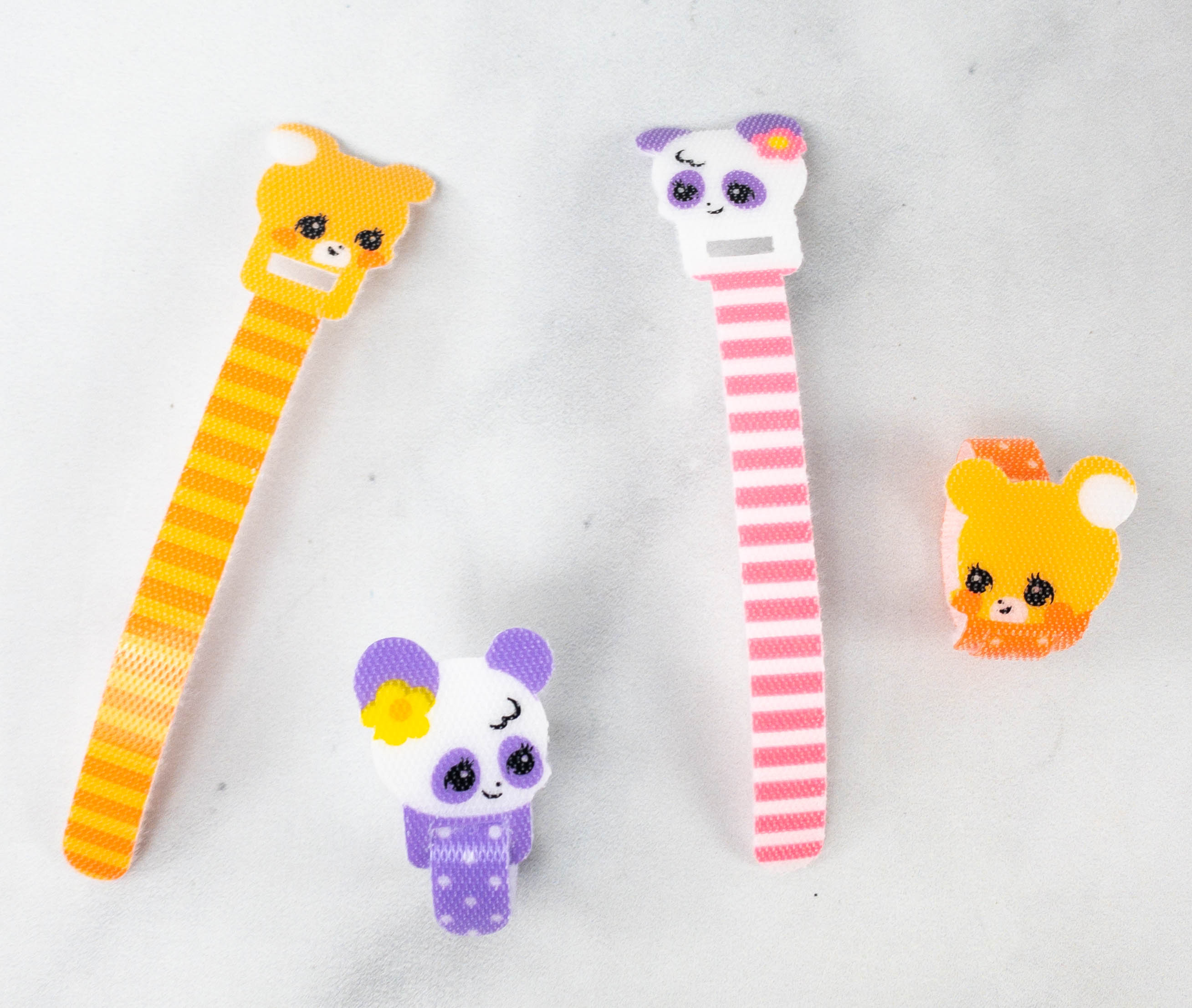 They are easy to use! just wrap them around a cable and then insert the end of the band to the hole to keep it secured. I like that they came in different colors and characters as well, making it easy for me to spot them.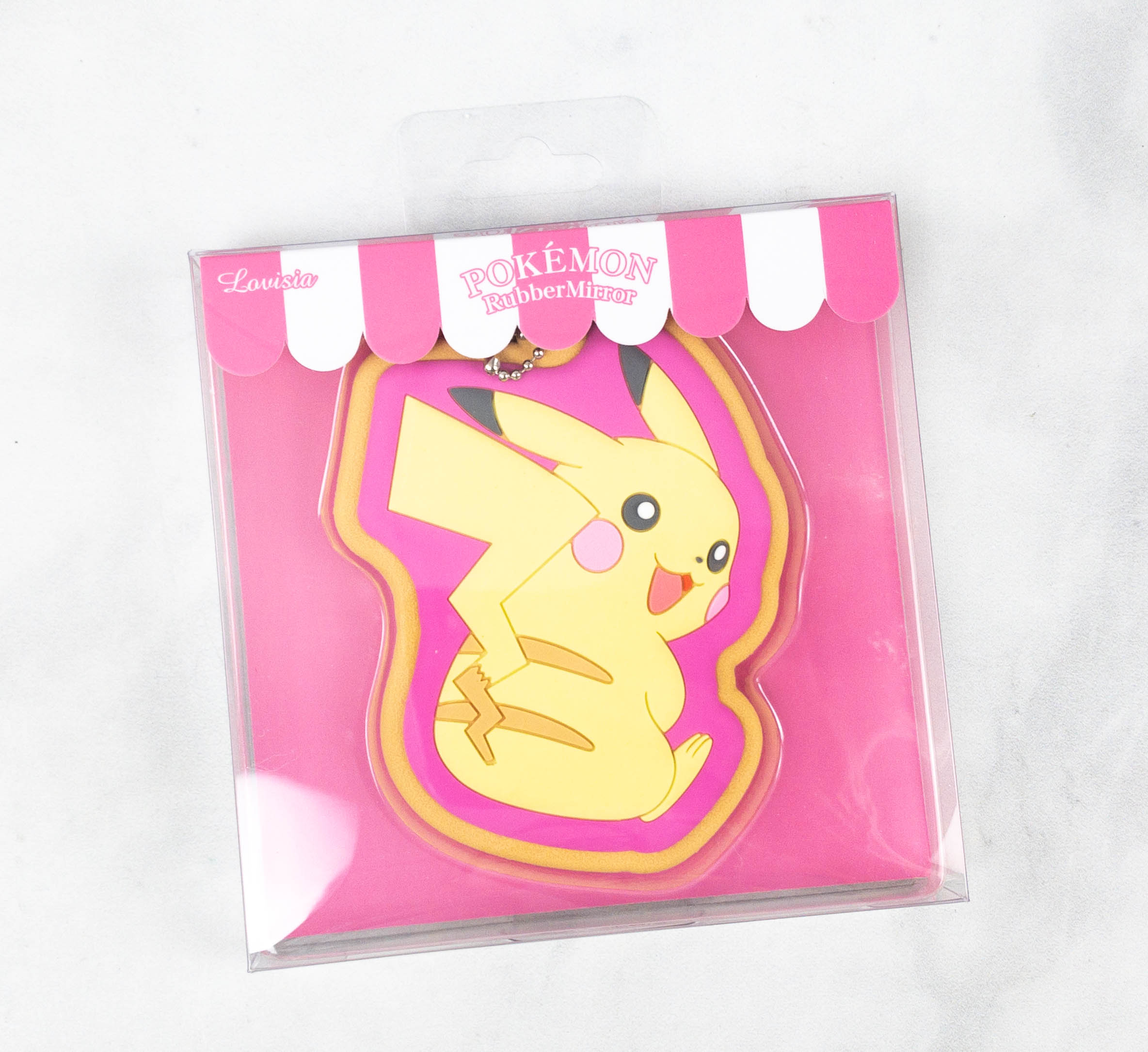 Pokémon Cookie Mirror. For Pokemon lovers, here's a Pikachu mirror keychain! Other subscribers may receive Eevee, Psyduck, or Mew.
Pikachu looks so happy! I love the contrast of the bright pink background against his yellow color.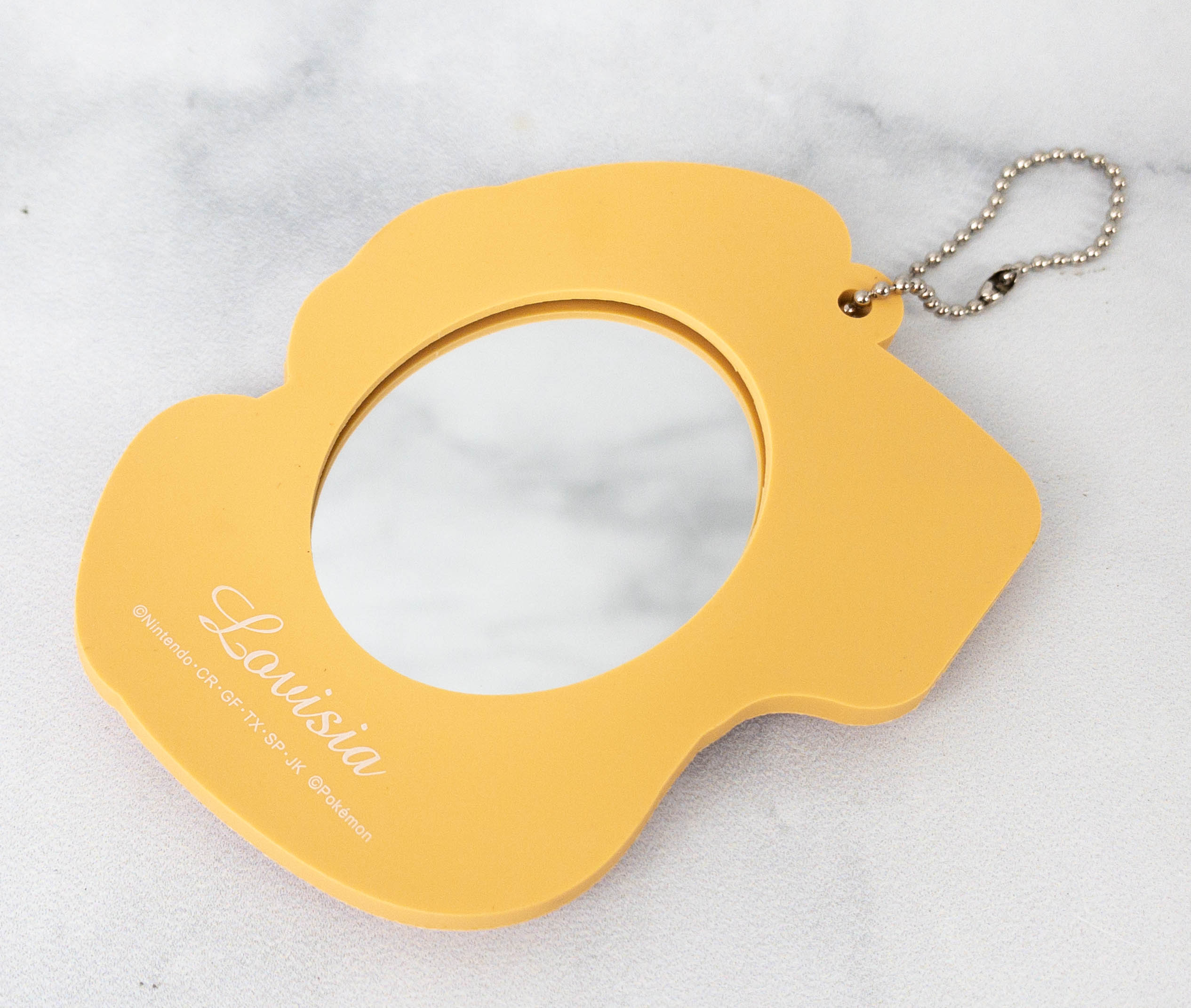 The mirror is at the back, and it's carefully placed inside the rubber for extra cushion and protection. There's also a ball chain in case you want to attach it somewhere.
YumeTwins sends the cutest items every month! I really like the Kuromi cushion because it's cuddly and colorful, but my favorite would have to be the zip pouch and the cable bands. They are not just adorable, they also help me in organizing the items I carry in my bag like my pens and my phone cables and chargers. The Pikachu mirror is also a nice inclusion! If you're like me and love cute things, this would be a good box to try. YumeTwins sends only licensed items and often includes popular characters from Japan.
What do you think of YumeTwins this month?