Willie & Roo is a pet wellness subscription that delivers personalized boxes for dogs or cats. Subscribers will be able to choose boxes based on their pet's size, as well as from three different subscription levels: Pampered, Healthy, or Happy.
Happy – wholesome all-natural treats, enriching toy or wellness product, healthy chew, personal web page for your pup (starts at $33.95 monthly)
Healthy – Everything in Happy plus a custom selected health supplement for your pet (starts at $42.95 monthly)
Pampered – Everything in Healthy plus a surprise pet PAWrent gift (starts at 49.95 monthly)
DEAL: Get 20% off your first 6 months on any dog or cat subscription! Use coupon code HELLOSUB20.
Willie & Roo's dog subscription box made the list in our 2021 readers' choice list of best subscriptions for dogs!
The interior of the box cover features a customized message for Dean!
The items were packed with a white wrapping paper, sealed with Willie & Roo sticker.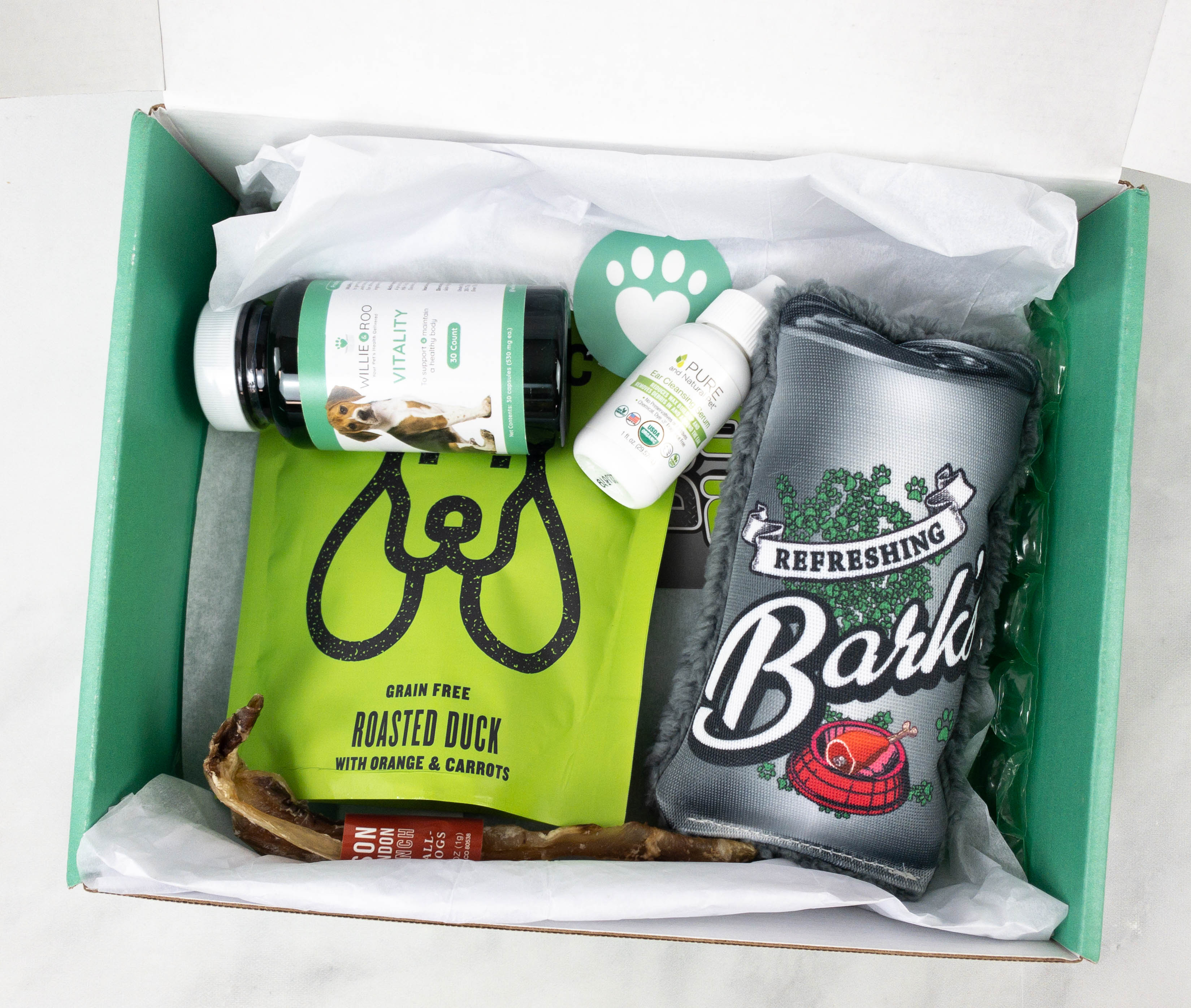 They all arrived in great condition!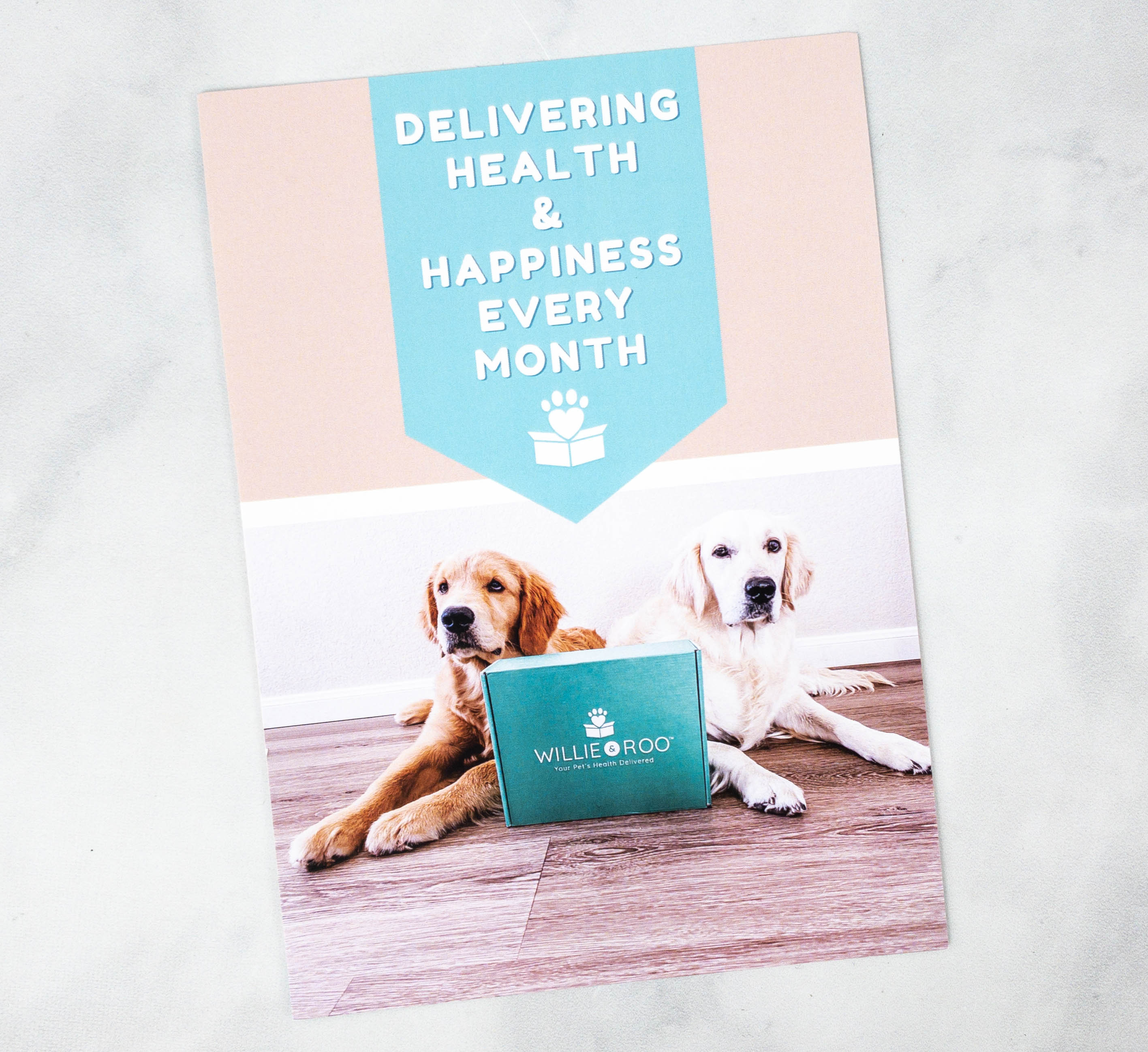 Included in this month's box is a cute card from Willie & Roo!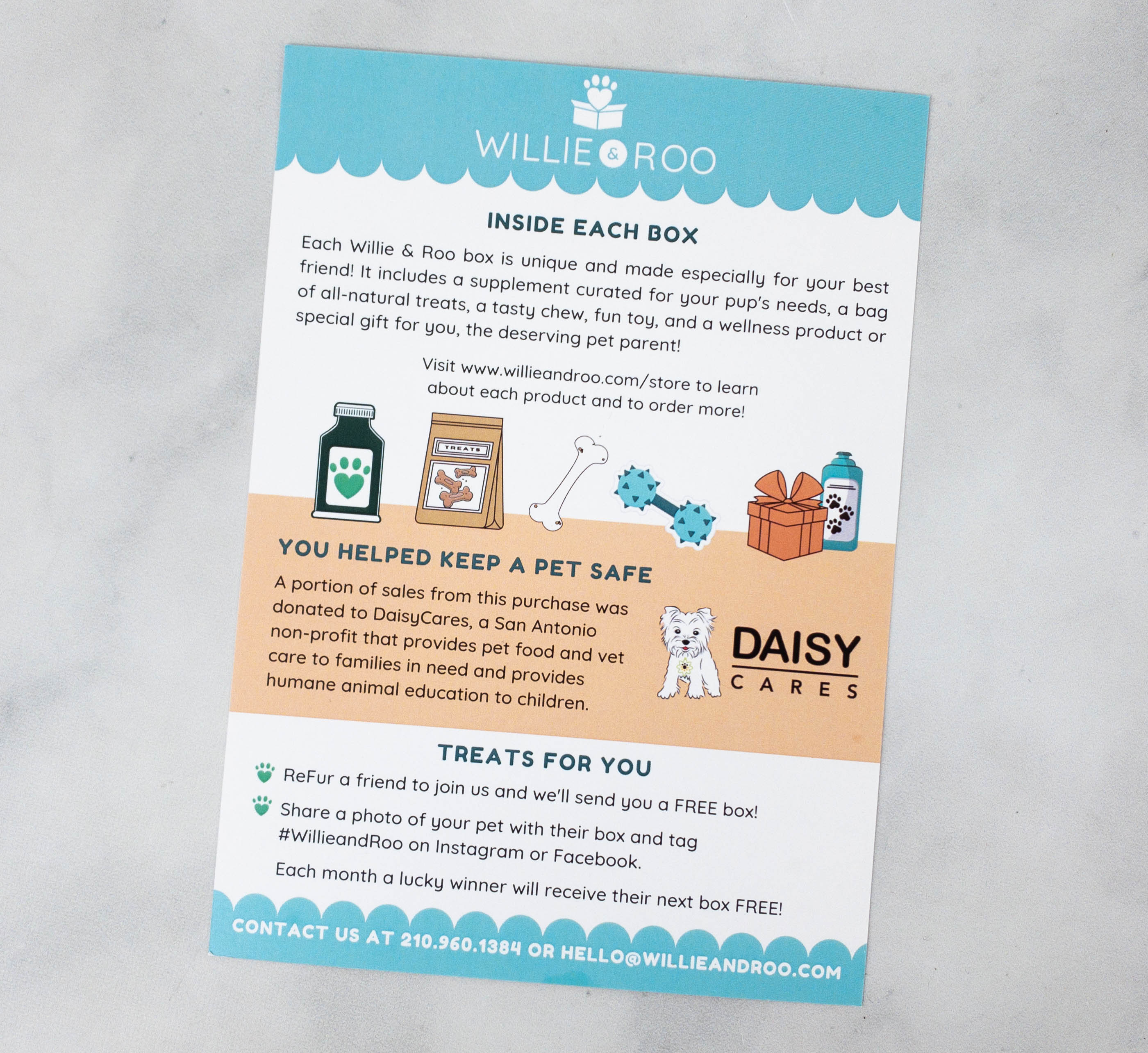 This subscription gives back to the community! They've partnered with Daisy Cares, and a percentage of all proceeds help support the organization's efforts.
Daisy Cares is a 501(c)(3) non-profit corporation created to provide pet food & medical care to needy pets, as well as reduce animal abuse through public education and awareness.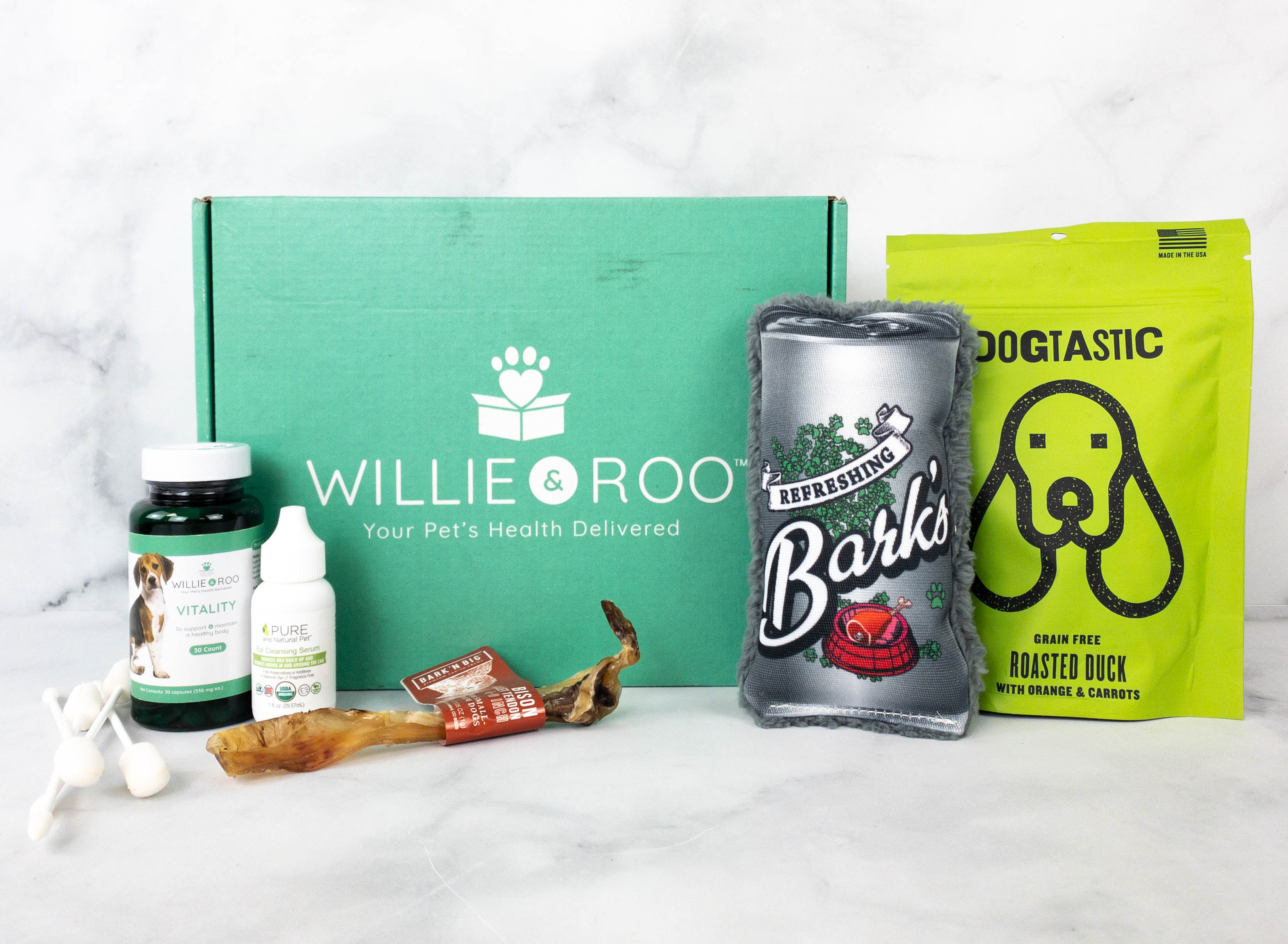 Everything in my box!
Cycle Dog Dura Plush 2-Ply Tough Dog Toy. This durable dog toy is made from earth-friendly and pet-friendly materials.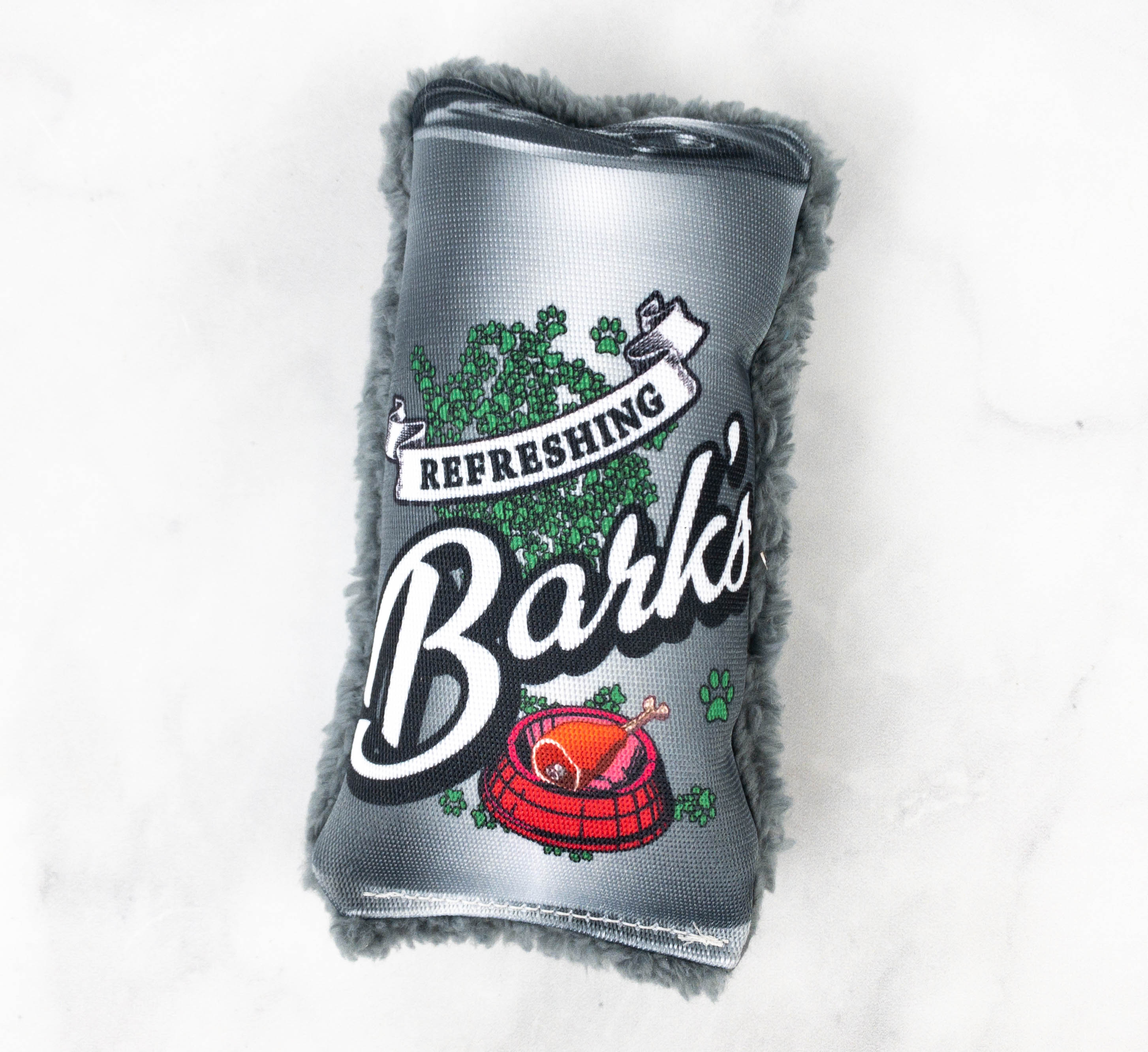 It also features a spoof design from a popular beverage!
It's made with 2 layers of Duraplush bonded laminate, so it's pretty durable. The toy even offers 2 different textures for a dog's enjoyment.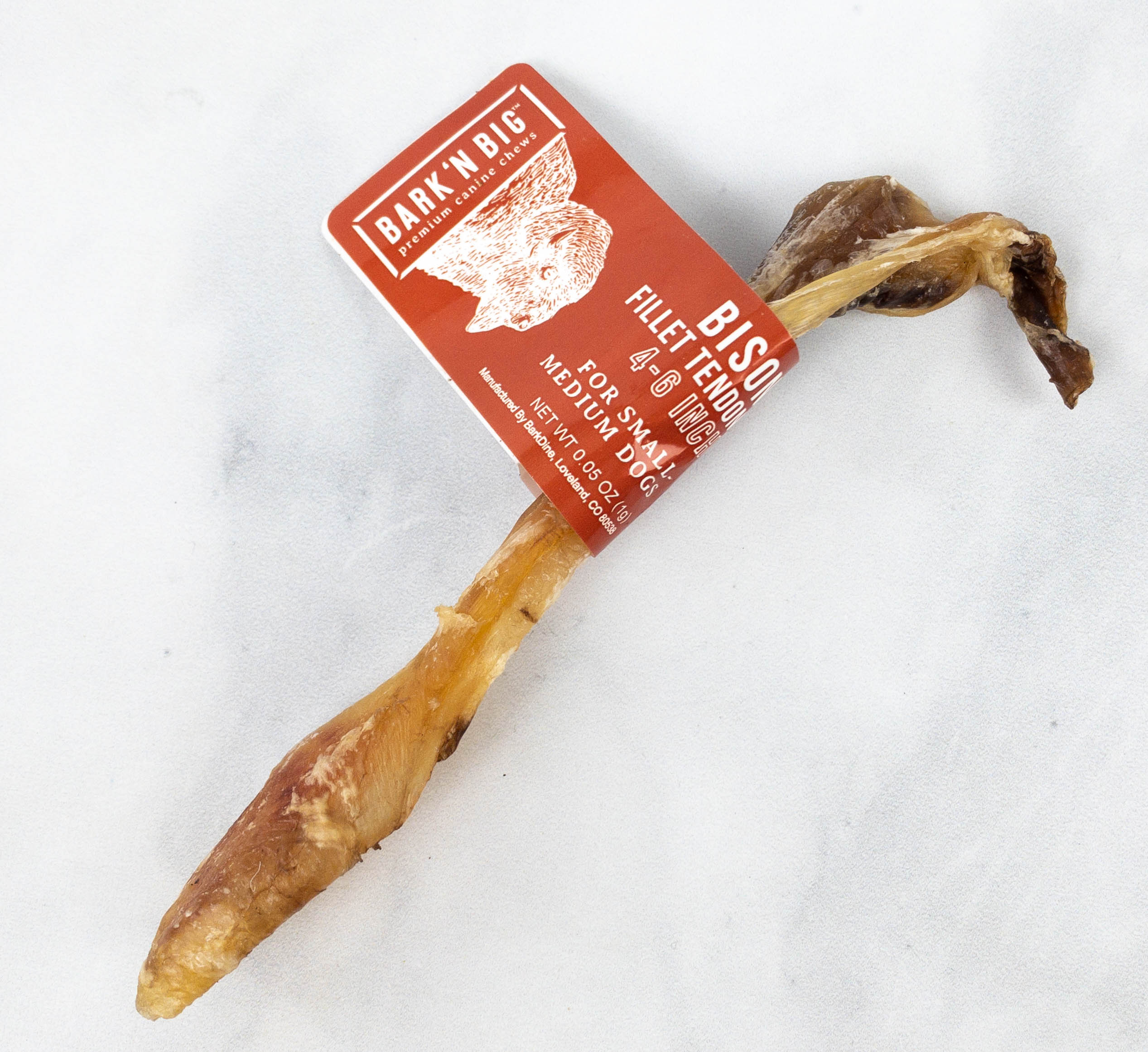 Bark N' Big Bison Fillet Tendon Chews ($1.99) This chew stick is made from pure Bison fillet tendon. It helps improve a dog's joint and hip health while providing them a fun chewing experience.
It's ideal for small type of dogs. Also, it's sourced and made in the USA!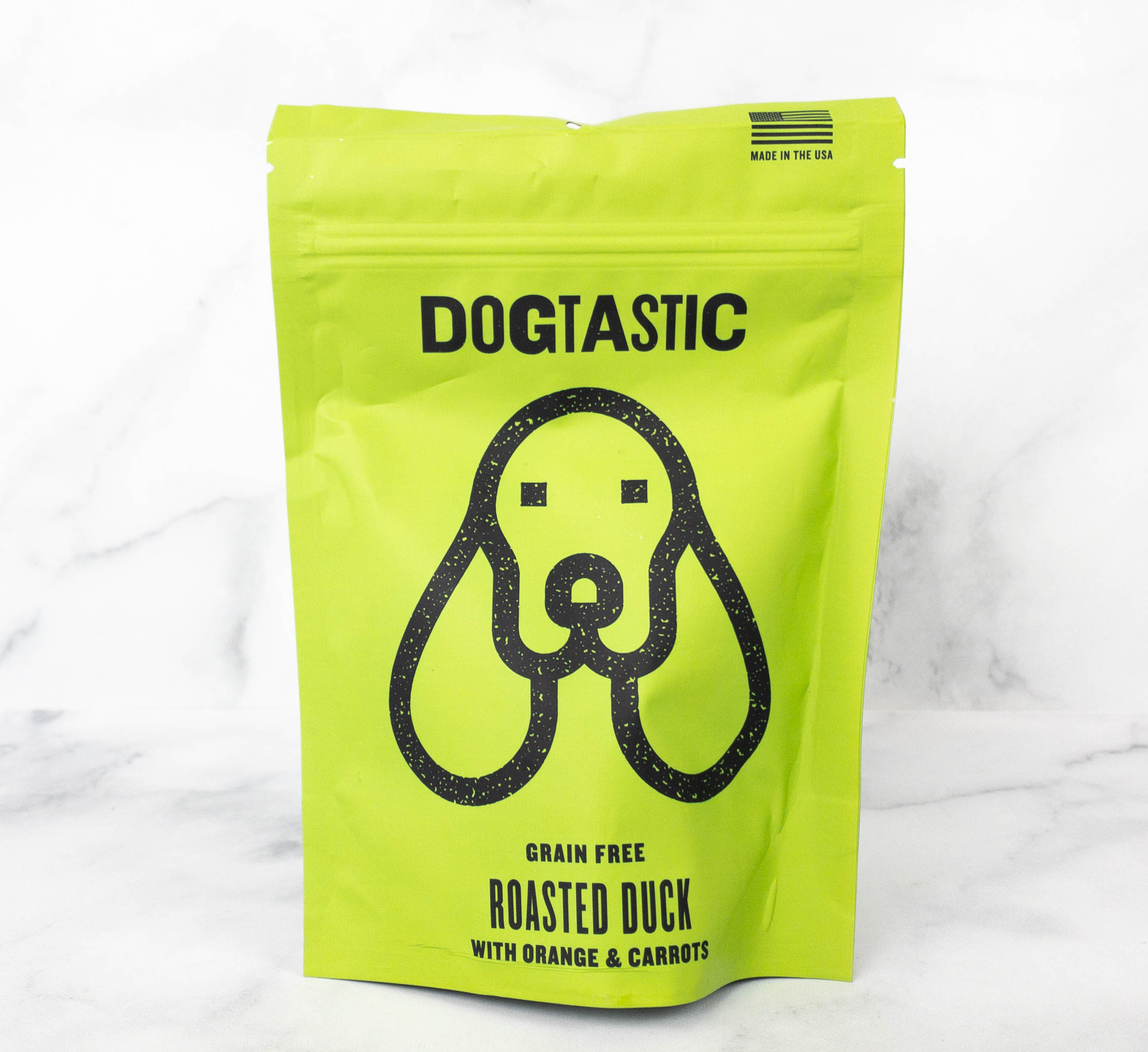 Dogtastic Roasted Duck with Orange & Carrots Dog Treats ($6.99) They also included these delicious roasted duck flavored treats for a perfect training aid or reward for our dogs.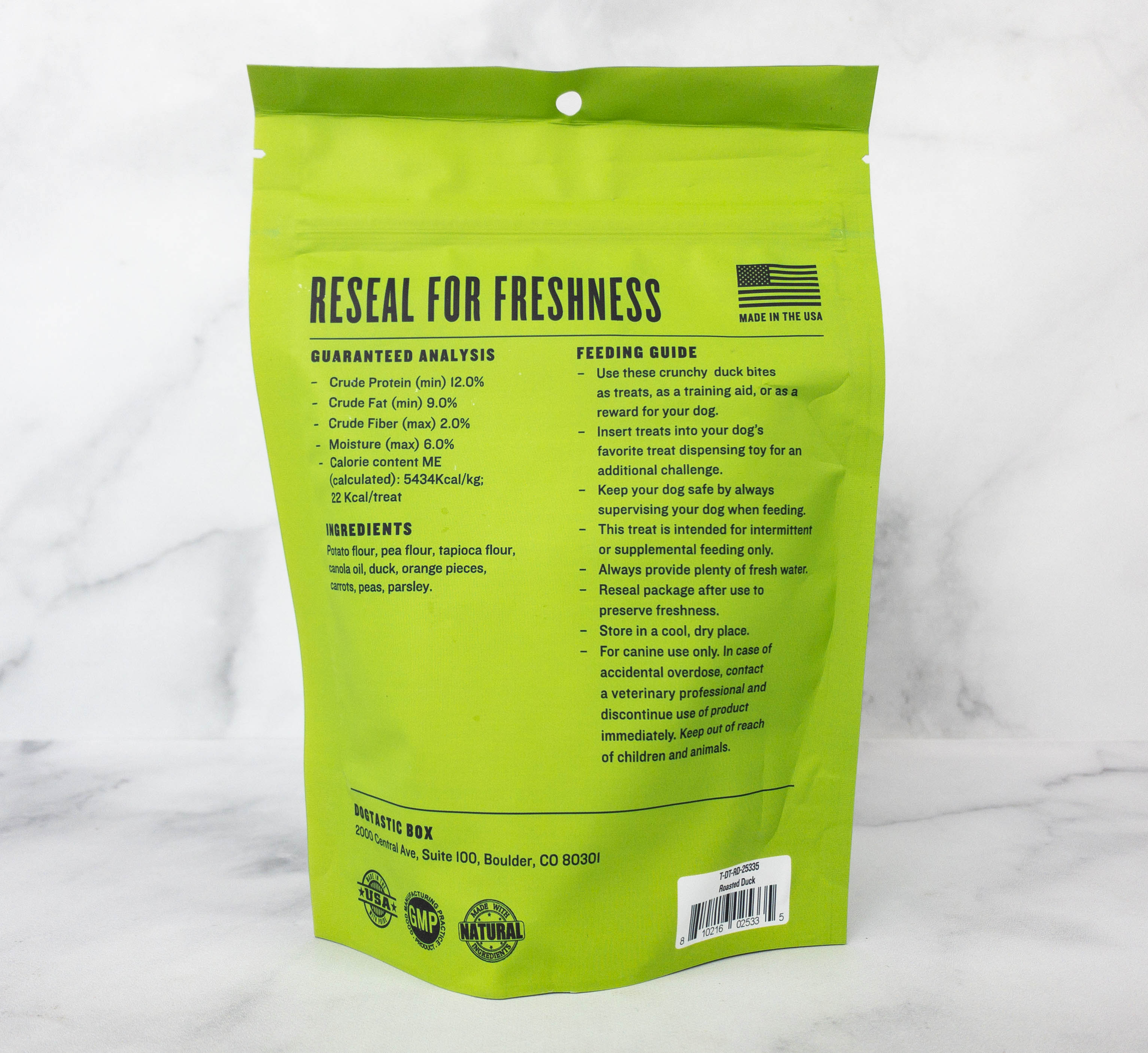 The ingredients include duck, orange, carrots, parsley, and peas. Duck is a good source of protein for dogs and they also contain a good amount of iron.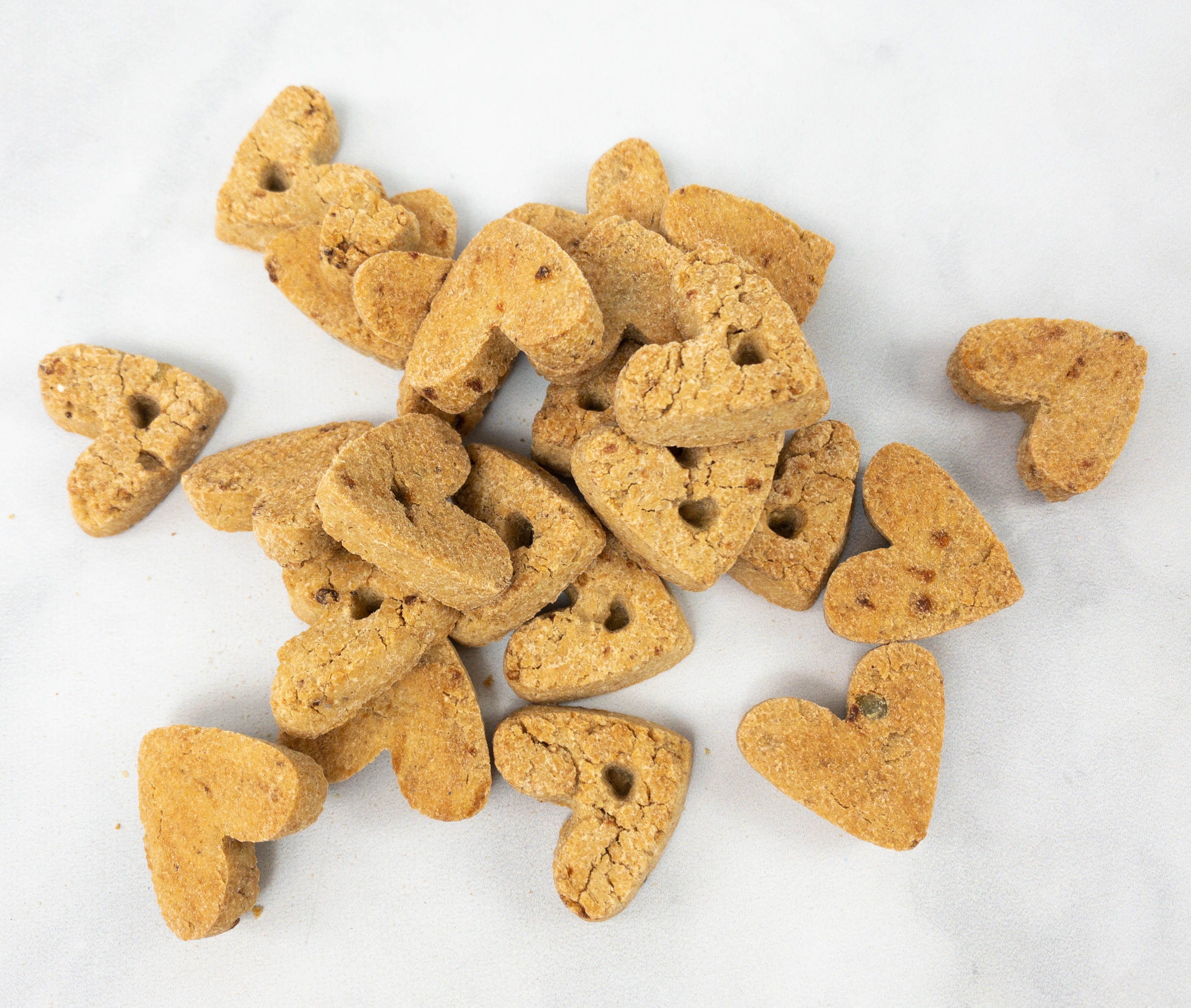 Each piece is heart-shaped. They are also pretty crunchy!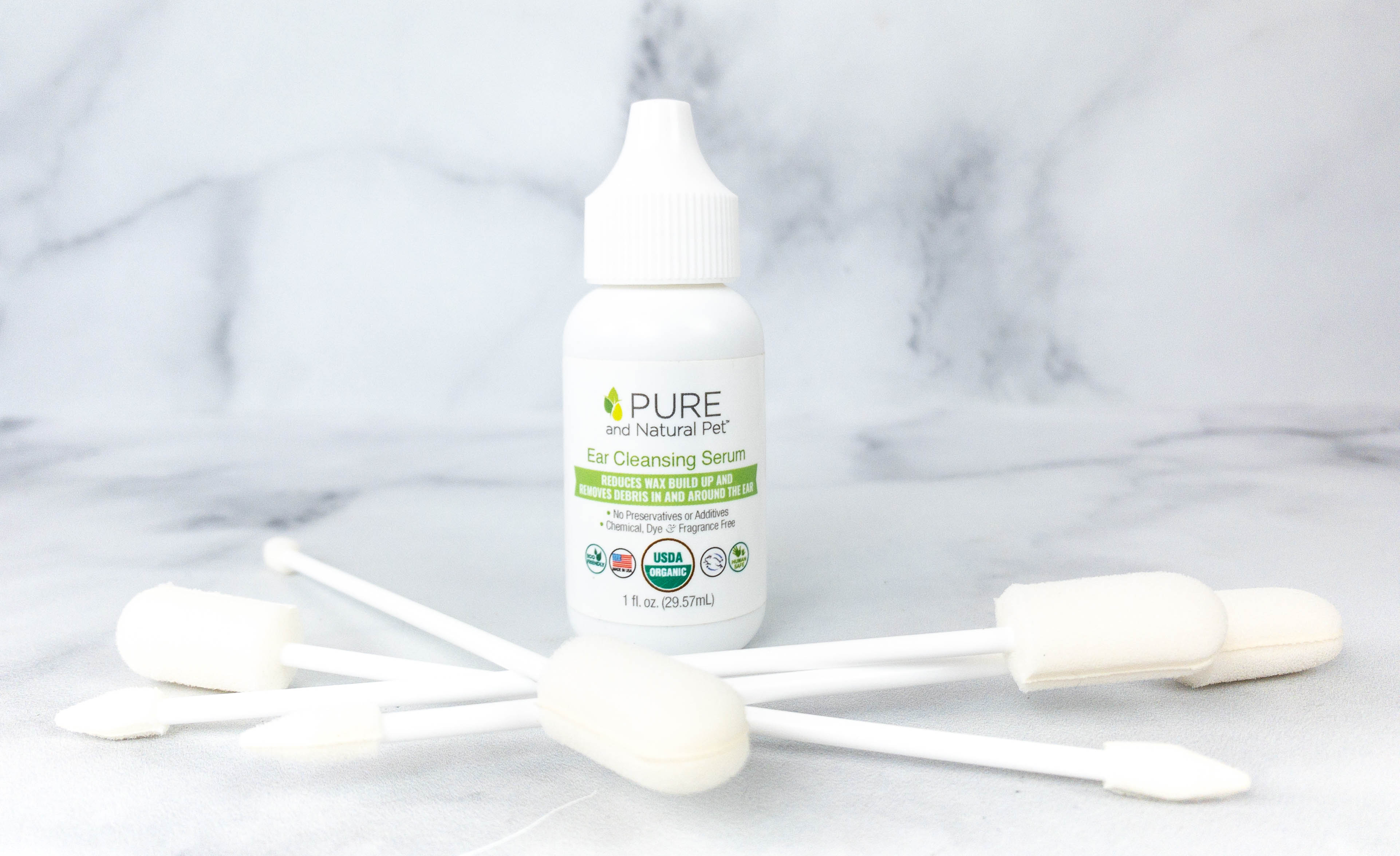 Pure and Natural Pet Ear Cleansing Serum ($9.99) To take care of our dog's ears, they also sent a bottle of ear cleansing serum. The formula includes organic mullein oil which is a natural disinfectant and organic witch hazel to maintain a pleasant smell. This serum also contains anti-inflammatory and antiseptic properties to help prevent ear infections.
Willie & Roo Vitality Supplement for Dogs ($18.95) This month, they sent another bottle of Vitality Preventative Health Supplement! These capsules are packed with ashwagandha and ginseng to help boost Dean's defenses.
Other active ingredients includes echinacea, flaxseed, milk thistle, psyllium, slippery elm, and dandelion.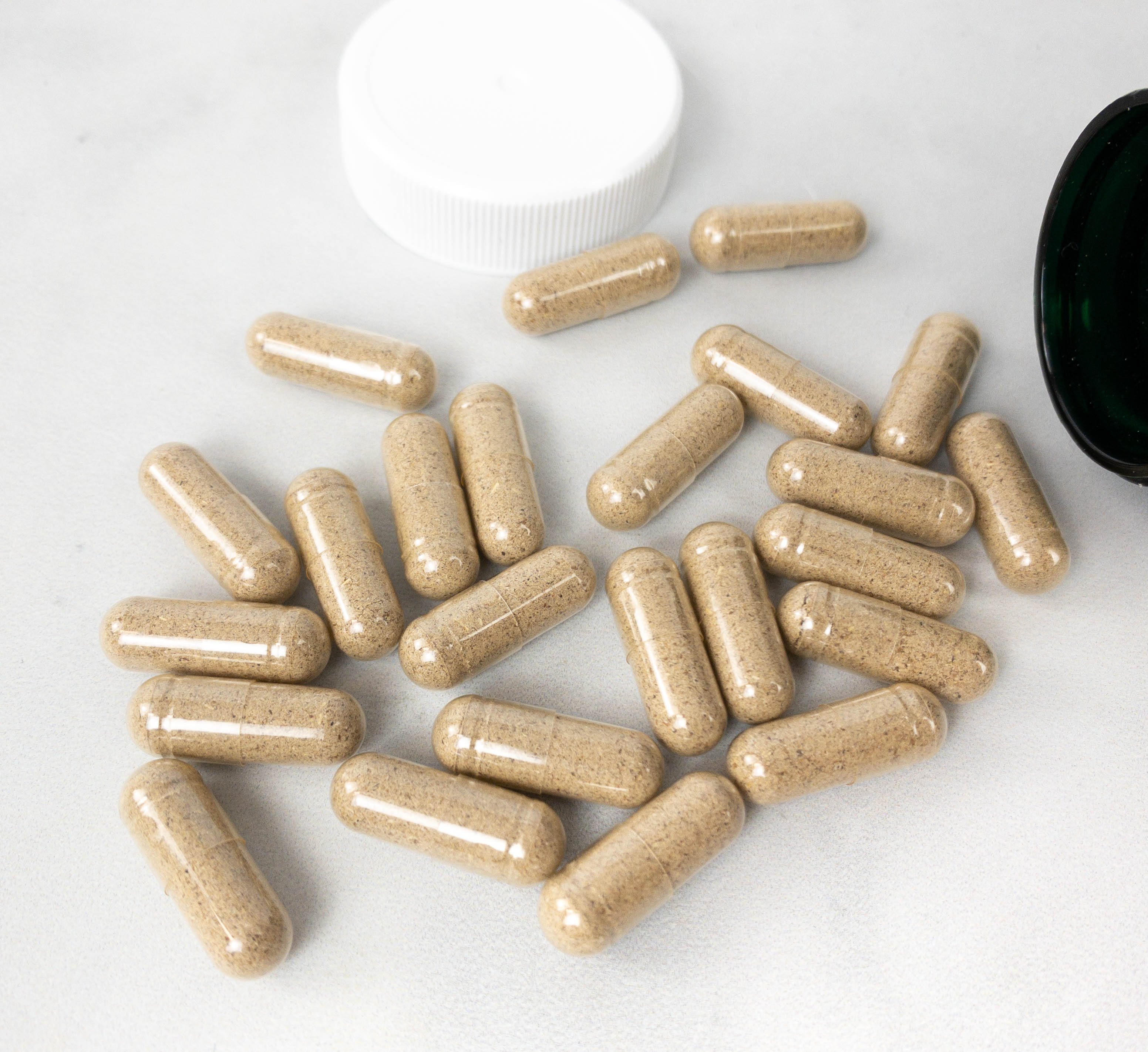 Each bottle contains 30 nutrient packed capsules.  For dogs under 30 lbs, you can give them 1 capsule per day, 2 capsule for dogs 30-75 lbs, and 3 capsules for dogs over 75 lbs.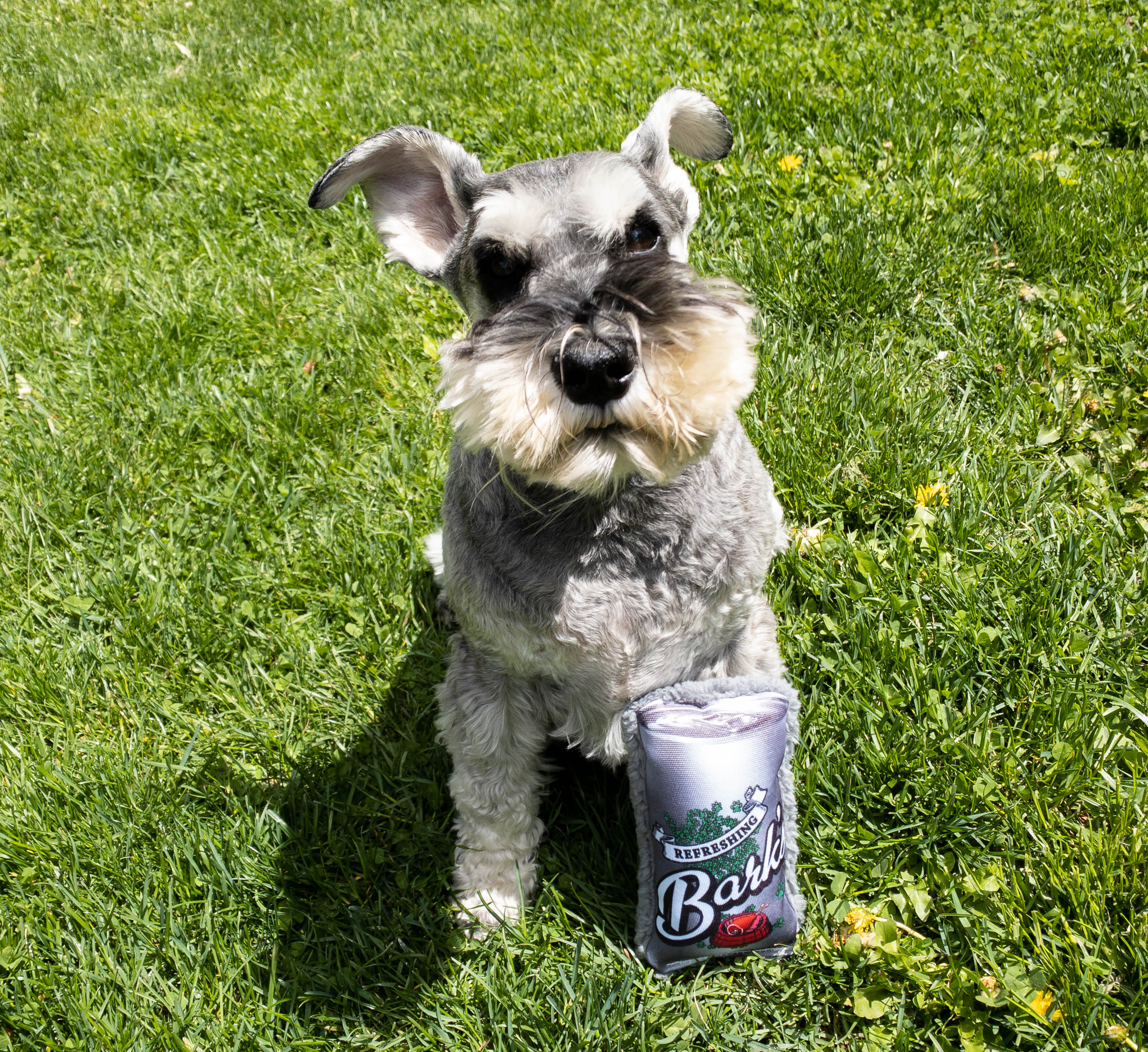 Dean surely loves his new toy! It's the root beer with bite!
Willie & Roo never fails in curating great items that support my pet's health and wellness. This month's box includes a chew stick and a pack of healthy treats, plus Dean's monthly supply of vitality supplements. Dean's supplements are focused on maintaining his health and keeping him strong and active. Depending on your dog's condition and health concern, you may receive a different pet supplement, but all of them are made with natural ingredients. Of course, there's also a fun toy in the box. It's shaped like a canned drink and made with sturdy, eco-friendly materials. Dean has played with it a lot, and it's holding up really well! Overall, this is such a well-curated box. It's great for those who want to get pet supplements, along with other healthy goodies!
What do you think of the Willie & Roo box?