Waldo daily contact lenses subscription has launched the Eyecare Starter Kit! This starter bundle is $7 (worth $50) + $2.95 shipping, and comes with a 10-day supply of Hydra Boost lenses, a full-size bottle of Hydration Drops, and a premium toiletry bag.
Here's what you'll get:
20 x lenses (10 lenses per eye)
1 x 10ml bottle
Free premium toiletry bag
OR, Get 10 pairs of daily contacts for FREE and just pay $2.95 in the US shipping! Use this link to sign-up.
You can choose to start your subscription by getting the Waldo Starter Kit for $7 OR by getting the 10-day lens trial deal. Your next box will include 30-day supply of lens for $18 each + FREE Shipping. Easily modify, pause or cancel your subscription and tailor it just to your needs. It's no commitment and totally hassle-free. It's super simple and money-saving with expert-endorse high quality lenses to keep your eyes healthy. Waldo's in-house opticians will answer any question you might have about your eyes.
About Waldo: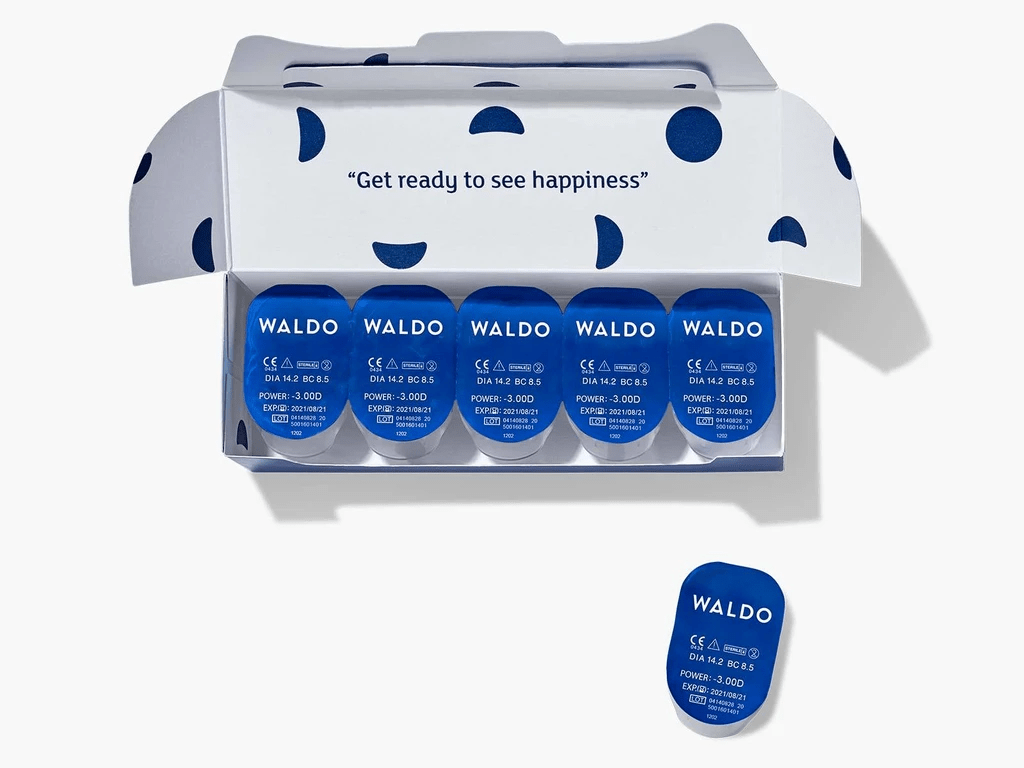 At Waldo we are on a mission to give you the highest quality contacts without the hassle or the price tag.

We believe in simplicity. We knew that contact lenses didn't need to be so expensive. And we embarked on a mission to find a way to simplify the contact lens process for ourselves and our customers. So we created Waldo: the ultimate destination for premium, effortless, affordable vision.
What do you think of Waldo?