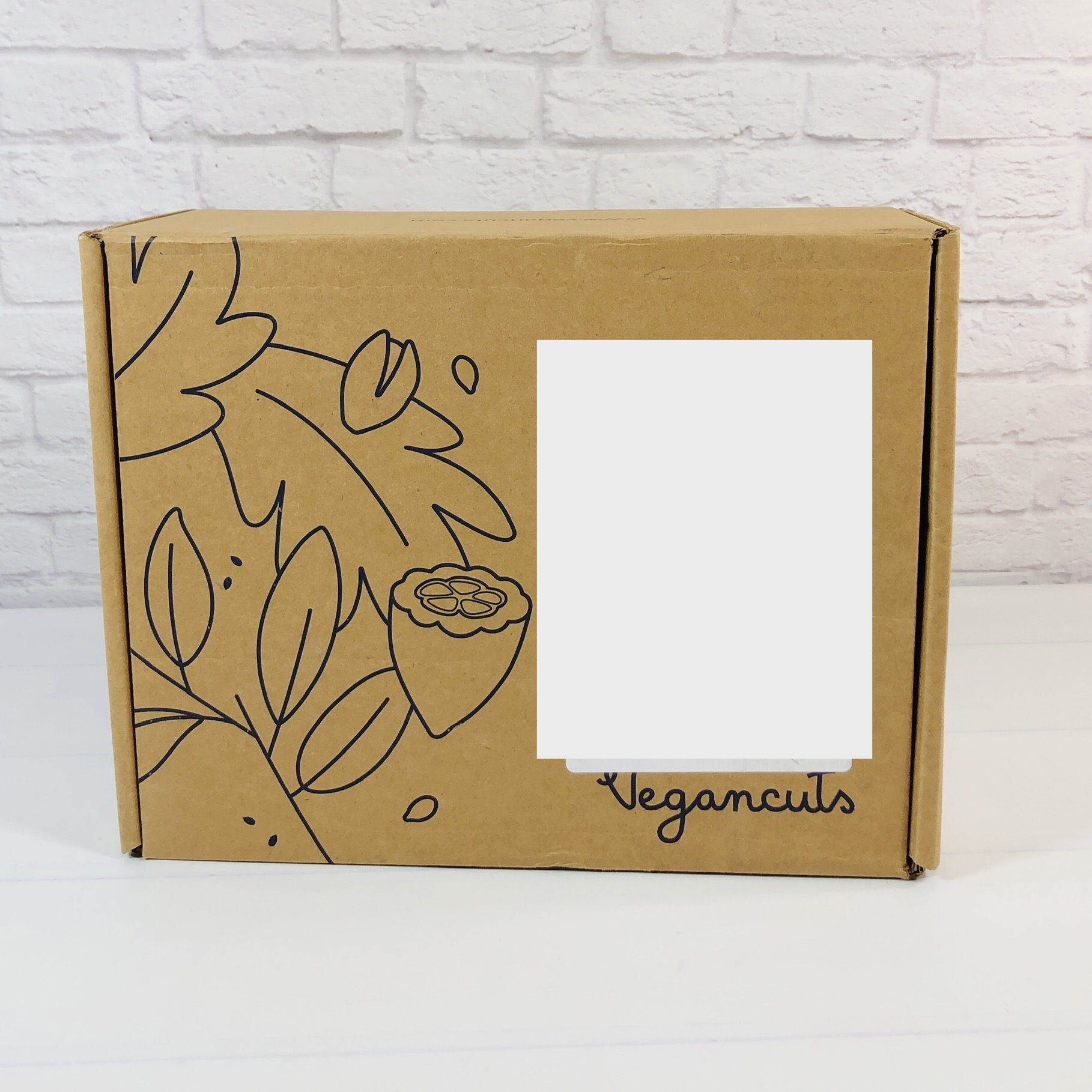 Vegancuts Snack Box is a monthly vegan food subscription that delivers 10 or more organic and vegan treats each month. Snacks can include a pantry item or drink and most snacks are gluten-free. Each subscription box costs $24.95 monthly, or save a bit with a longer pre-paid term.
From vegan mac and cheese and delicious vegan chocolate, to avocado chips, hummus crackers and superfood smoothies, the Vegancuts Snack Box is your monthly delivery of the best vegan snacks and meal items, and drinks on the market. Open the door to at least 10 sweet & savory vegan snacks to make vegan living easier than ever before.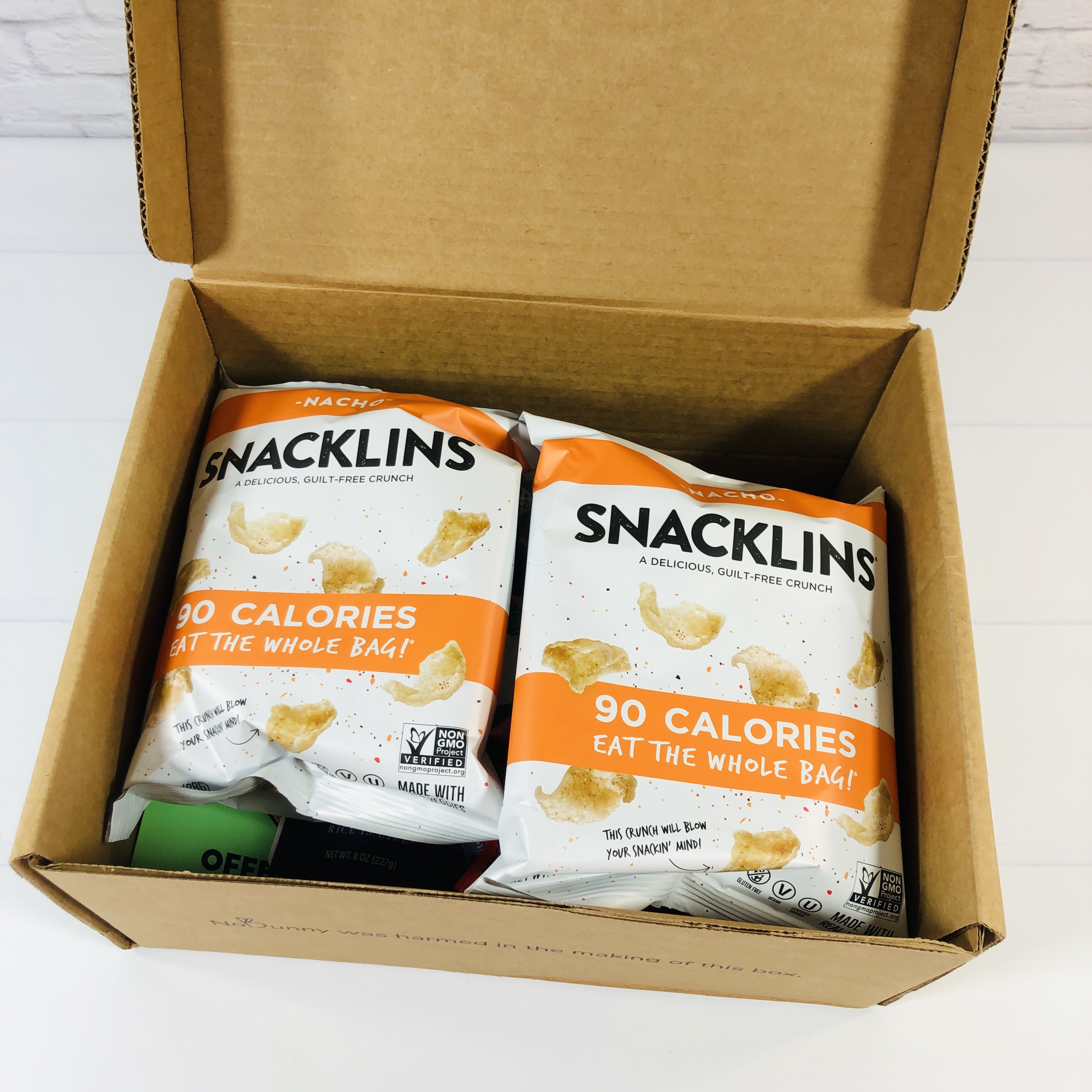 Packed as always!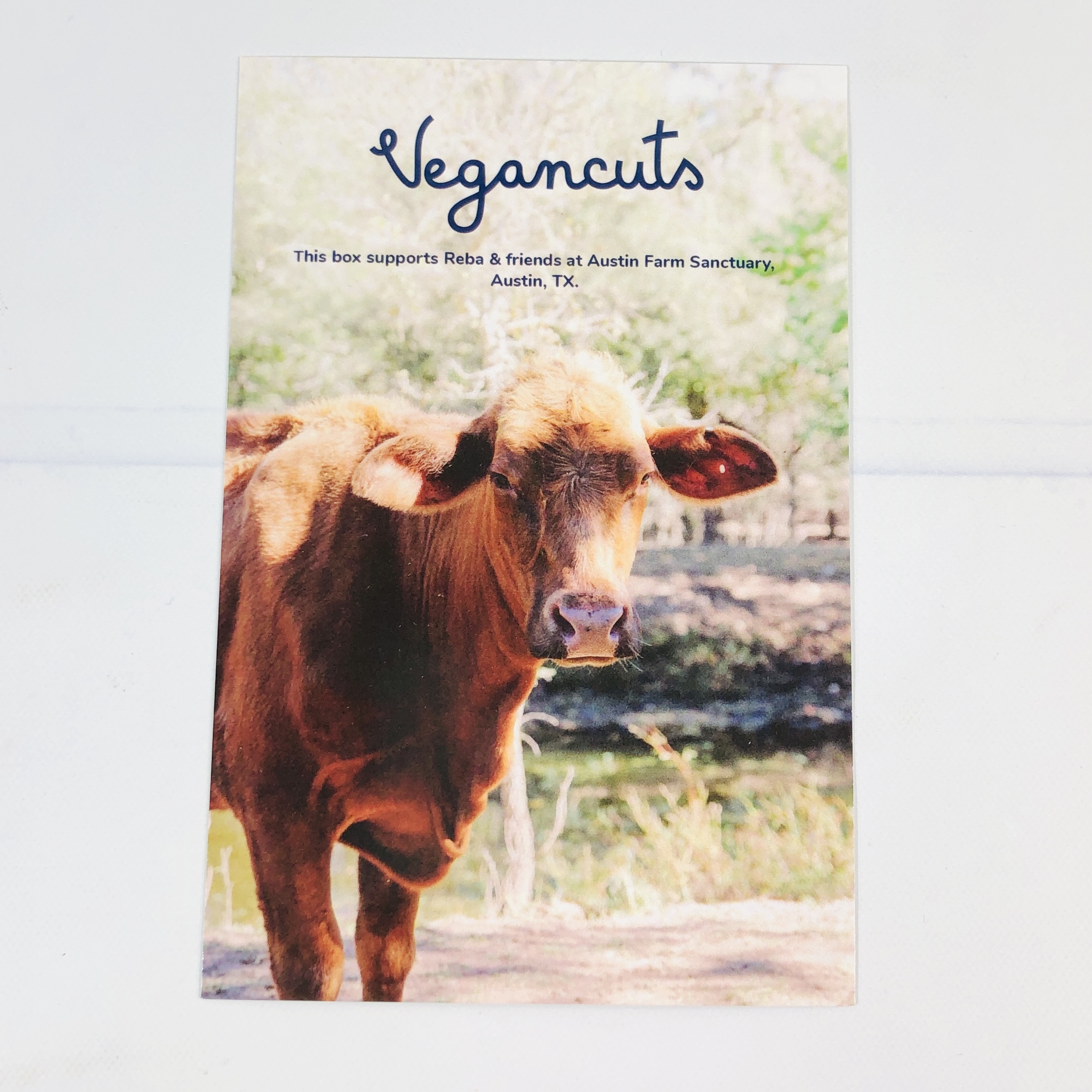 The theme for the May box was The Amazing Women of Vegan Snacking! Proceeds from this box will go to Austin Farm Sanctuary in Austin, TX!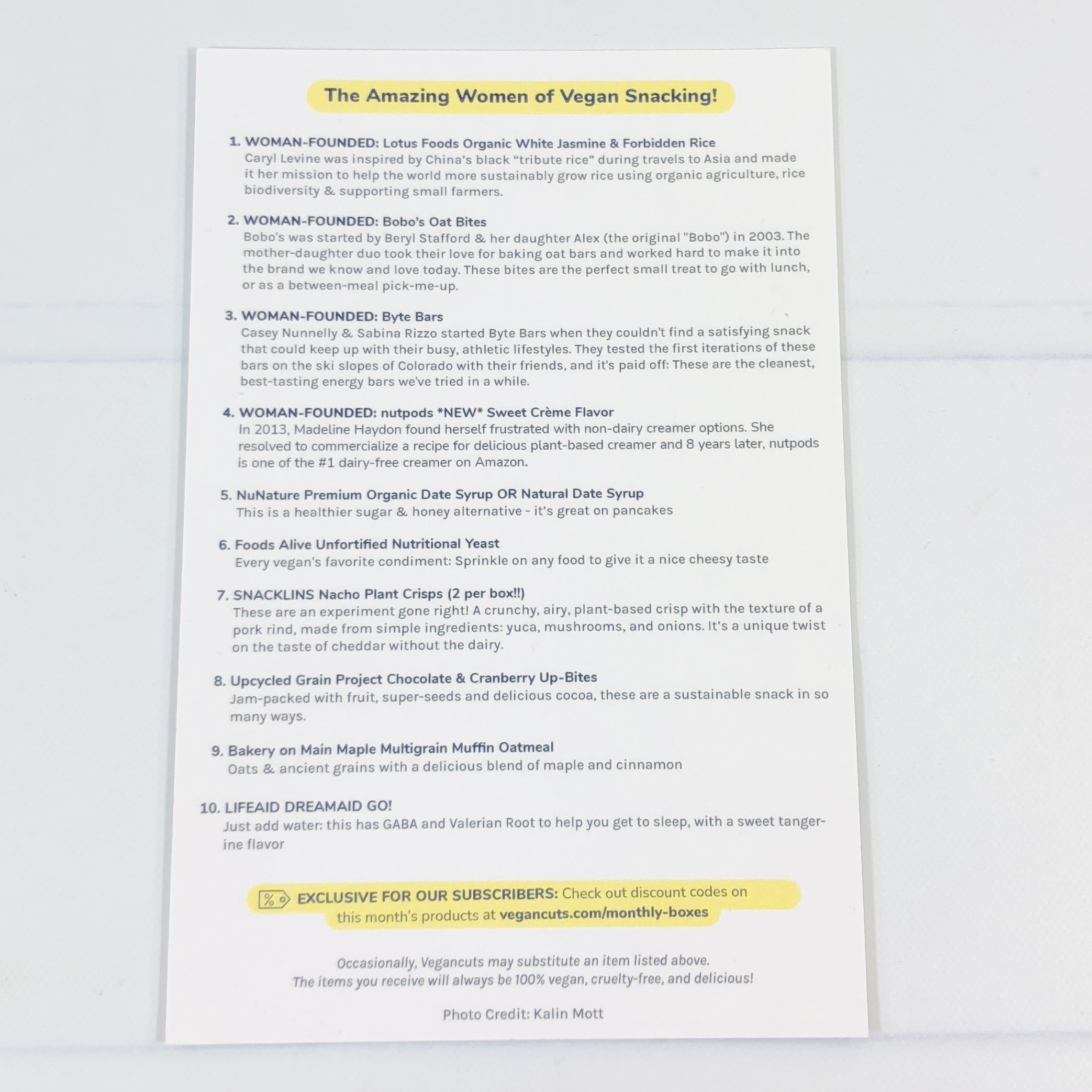 The bottom of the card says that substitutions may be made. Check out the website for additional savings when you order full sizes from the featured brands.
Everything in my box!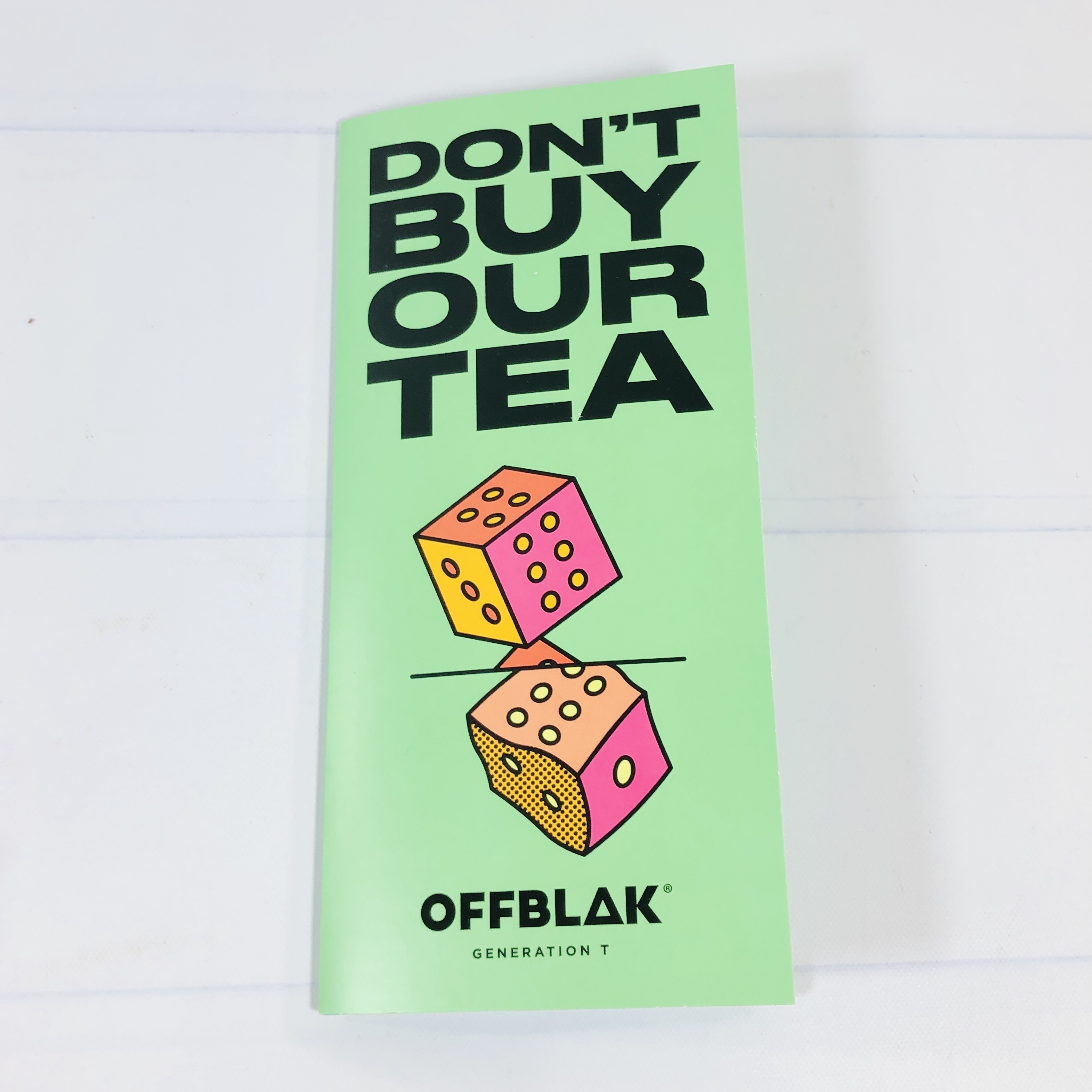 Offblak Tea I received an item that wasn't on the list so I'm going to guess this is a promotional thing.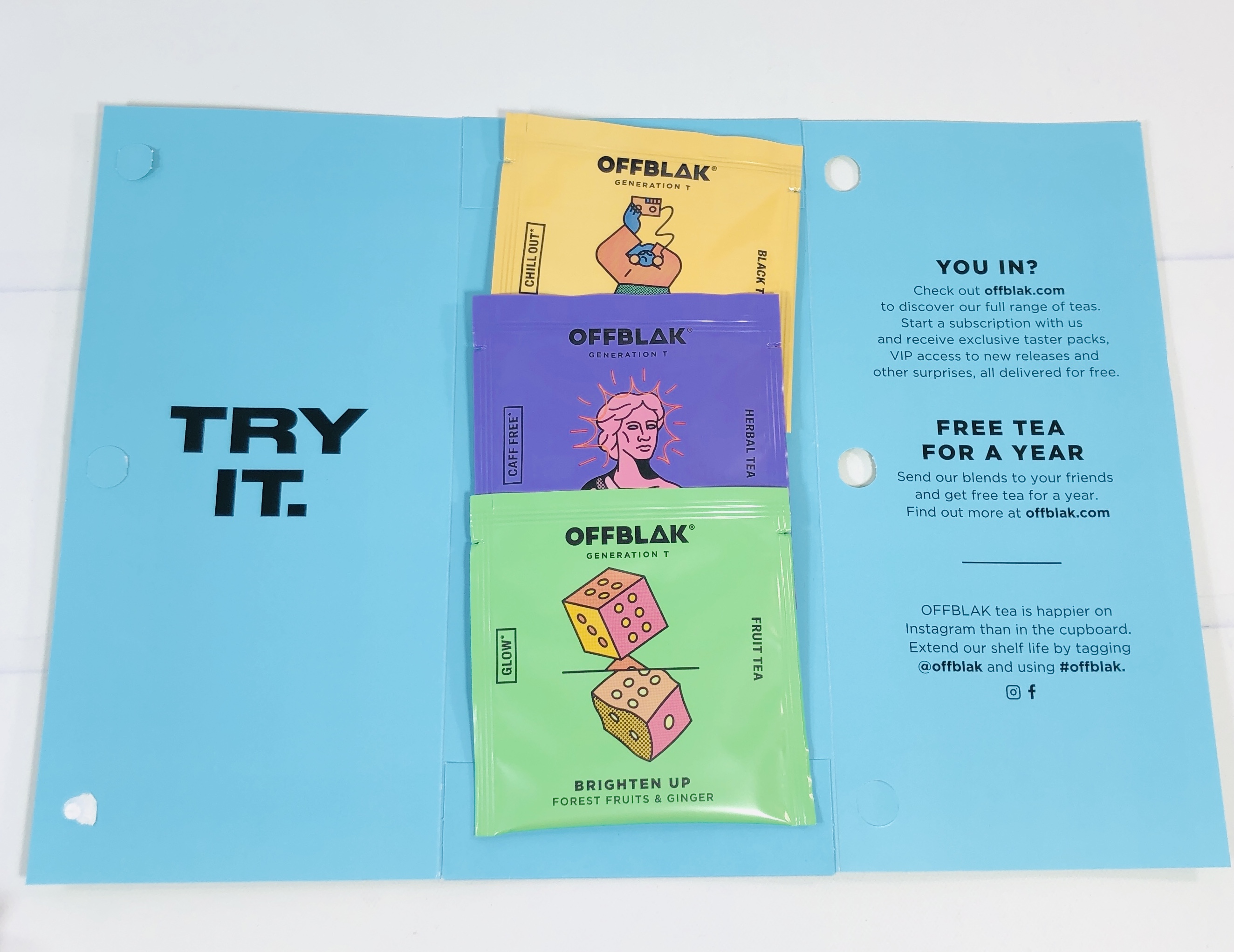 There were three sachets inside and an offer to win free tea for a year.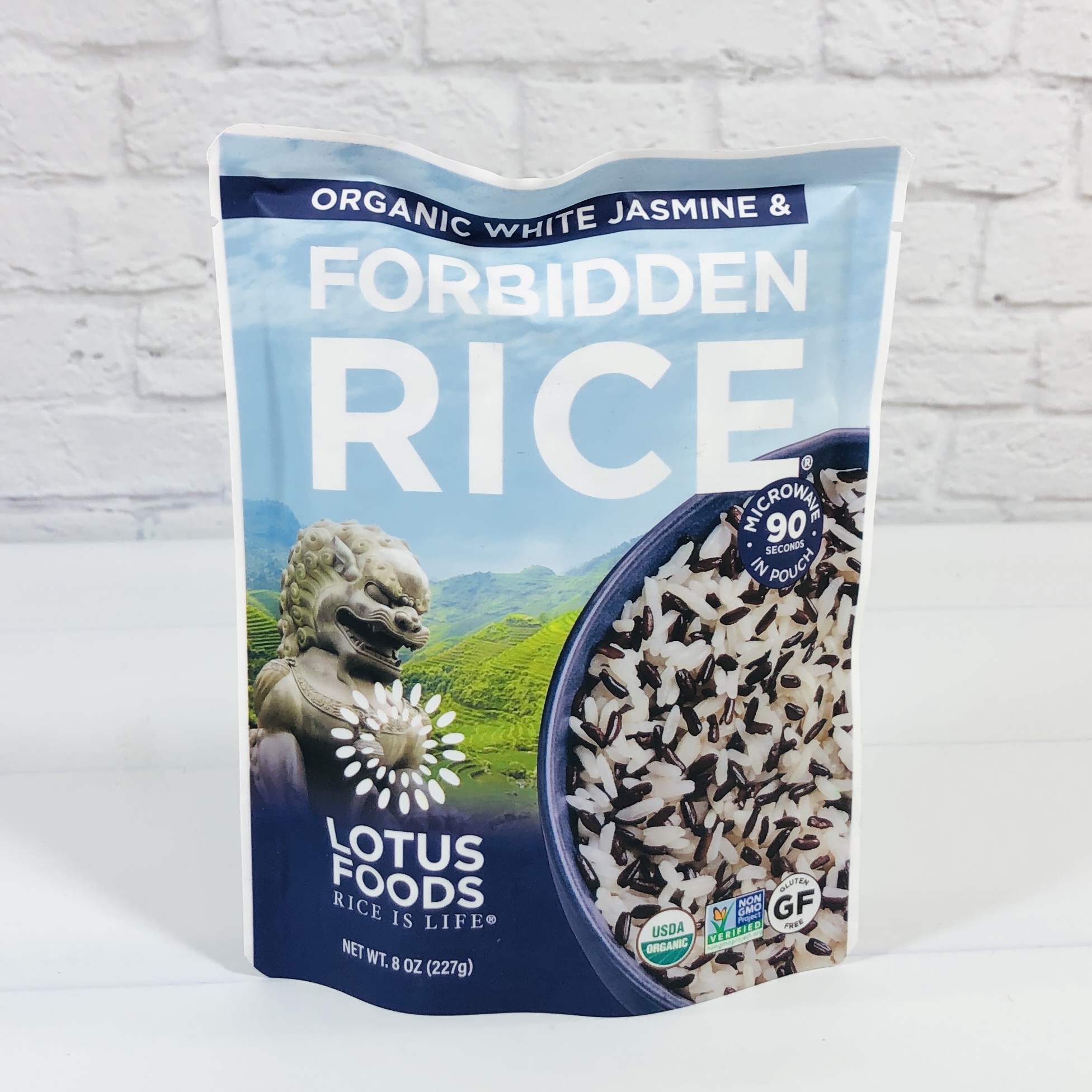 Lotus Foods Forbidden Rice ($3.19) is a heat and eat pouch of black "forbidden" rice and white jasmine rice. Legend has it that black rice was only to be served to emperors, therefore it was forbidden to everyone else! This pouch is supposedly one serving although I bet it can be stretched if turned into a stir fry or added to soup.
Nut Pods Almond + Coconut Creamer ($4.98) is a creamer made of coconut cream and almond milk and sweetened with stevia. This isn't a product that I use myself as I drink tea and this is screaming to be poured into coffee. My daughter loves alternative milks and I know she will use this in her coffee so I will pass it along next time we visit.
Foods Alive Nutritional Yeast Super Food ($1.99) is a substitute for cheesy seasonings and can be sprinkled on pasta, popcorn, regular corn, baked potatoes, salads, dips, etc. It is also gluten-free and I can't wait to sprinkle it on everything I encounter that isn't sweet.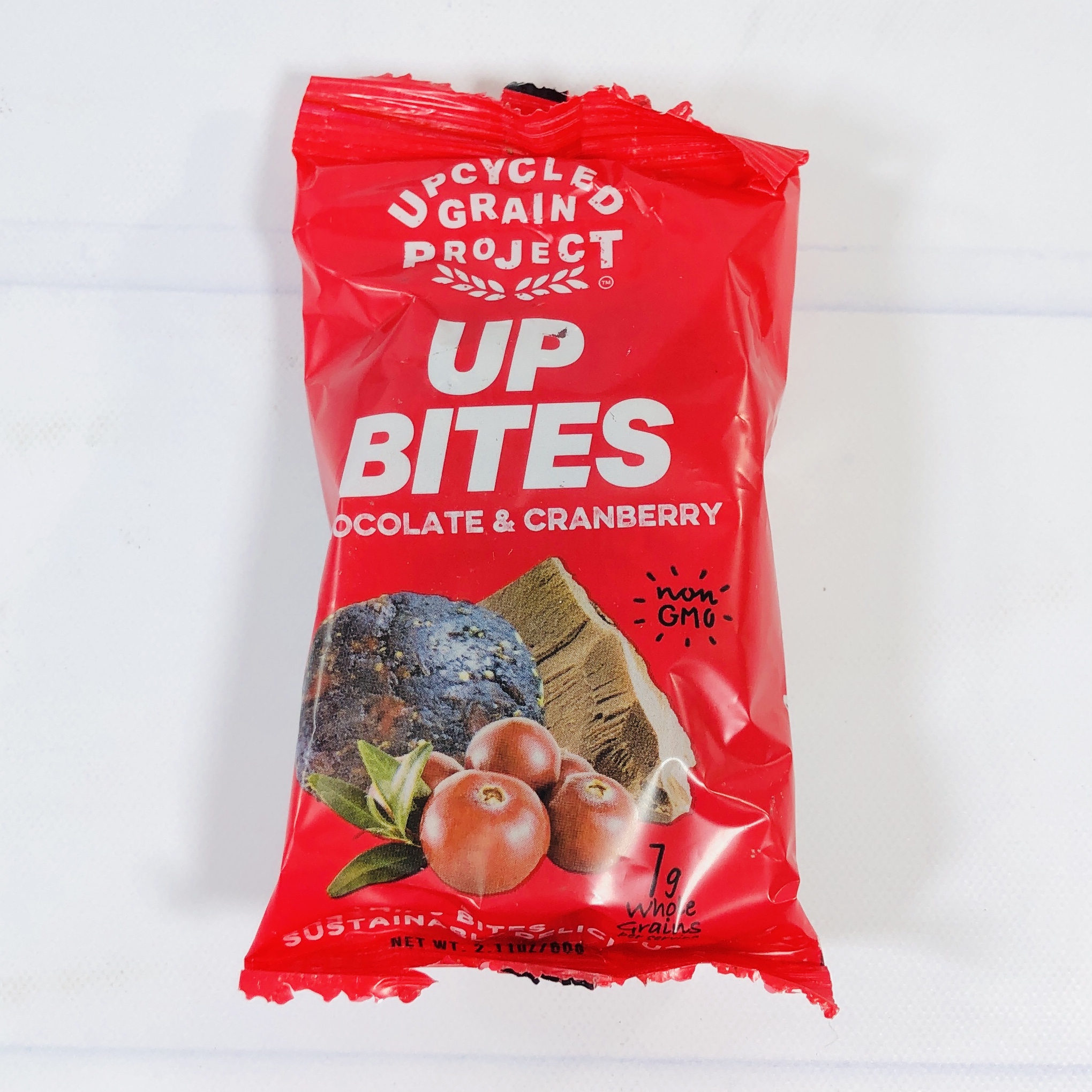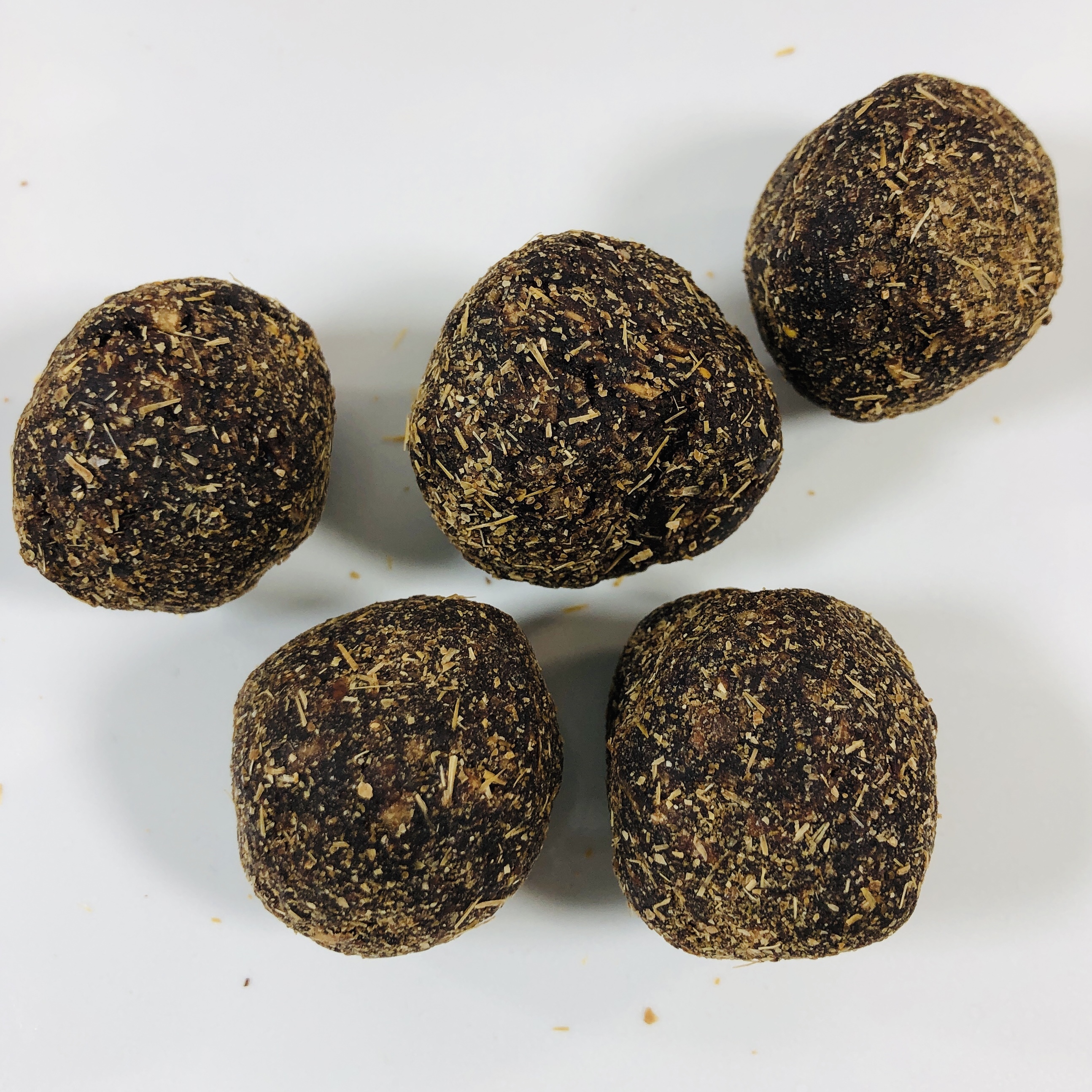 Upcycled Grain Project Up Bites Chocolate & Cranberry ($3) I've heard of using all the parts of some plants but in this case, spent grains are turned into a tasty treat. They are made of figs, dates, cranberries, and spent grain mash plus sorghum crisps. They are very chewy and take some time to eat. They also have a crispy texture, and some of that is from fig seeds, which kind of pop when you eat them. My only complaint is that the "natural cranberry flavoring" is super strong and overpowering and didn't really taste natural at all, more like fake cherry flavor.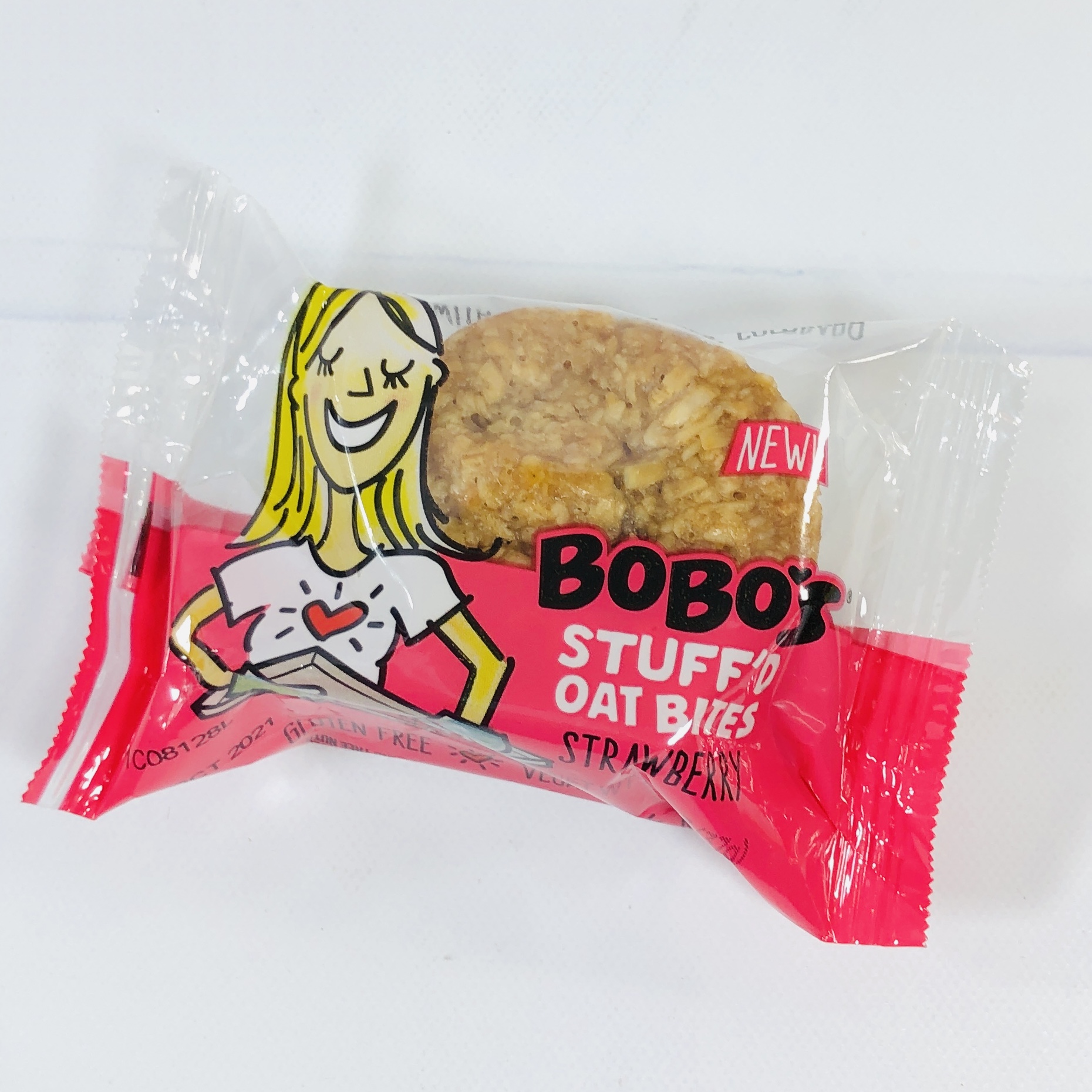 Bobo's Stuffed Oat Bites Strawberry ($0.89) is like a chunky soft-baked oatmeal cookie, which just happens to have a little strawberry jam in the middle. It's moist and chewy and the flavor is mild and I liked it!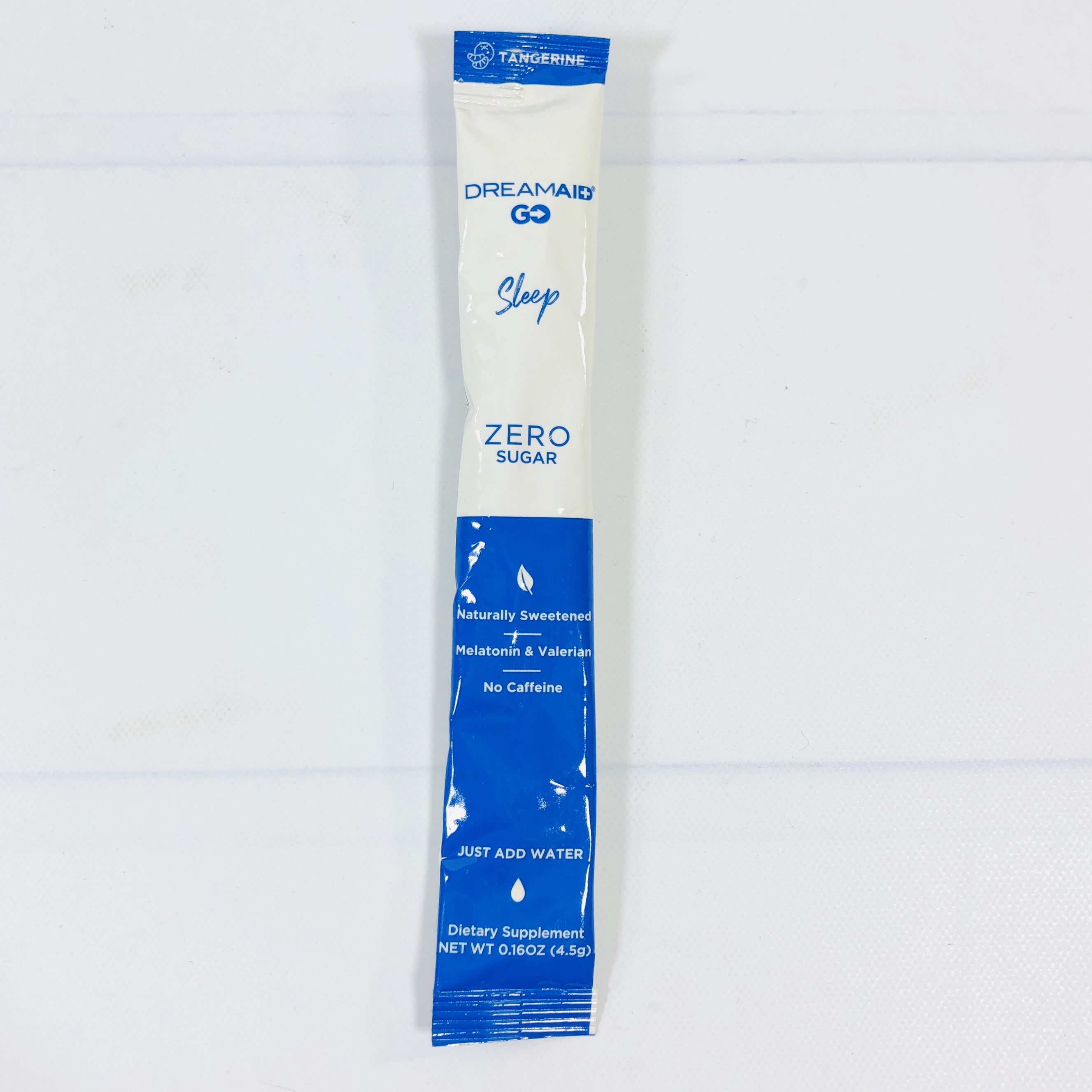 LifeAid Dreamaid Go Sleep ($1.33) I generally have no problem falling asleep but staying asleep is sometimes hard and I frequently wake in the night (those darn bathroom trips). Sometimes I wake up less than two hours after going to bed but almost always within four hours. I tried this supplement, which tastes a bit like oranges, and I went 6 hours before waking up, which is almost unheard of for me. It has melatonin, valerian, and chamomile, all ingredients that may promote restful sleep, and is sweetened with stevia and monkfruit. I drank it all in one gulp since I don't like those sweeteners but there was no lingering aftertaste and I was in bed 30 minutes later, which was about 30 minutes earlier than usual.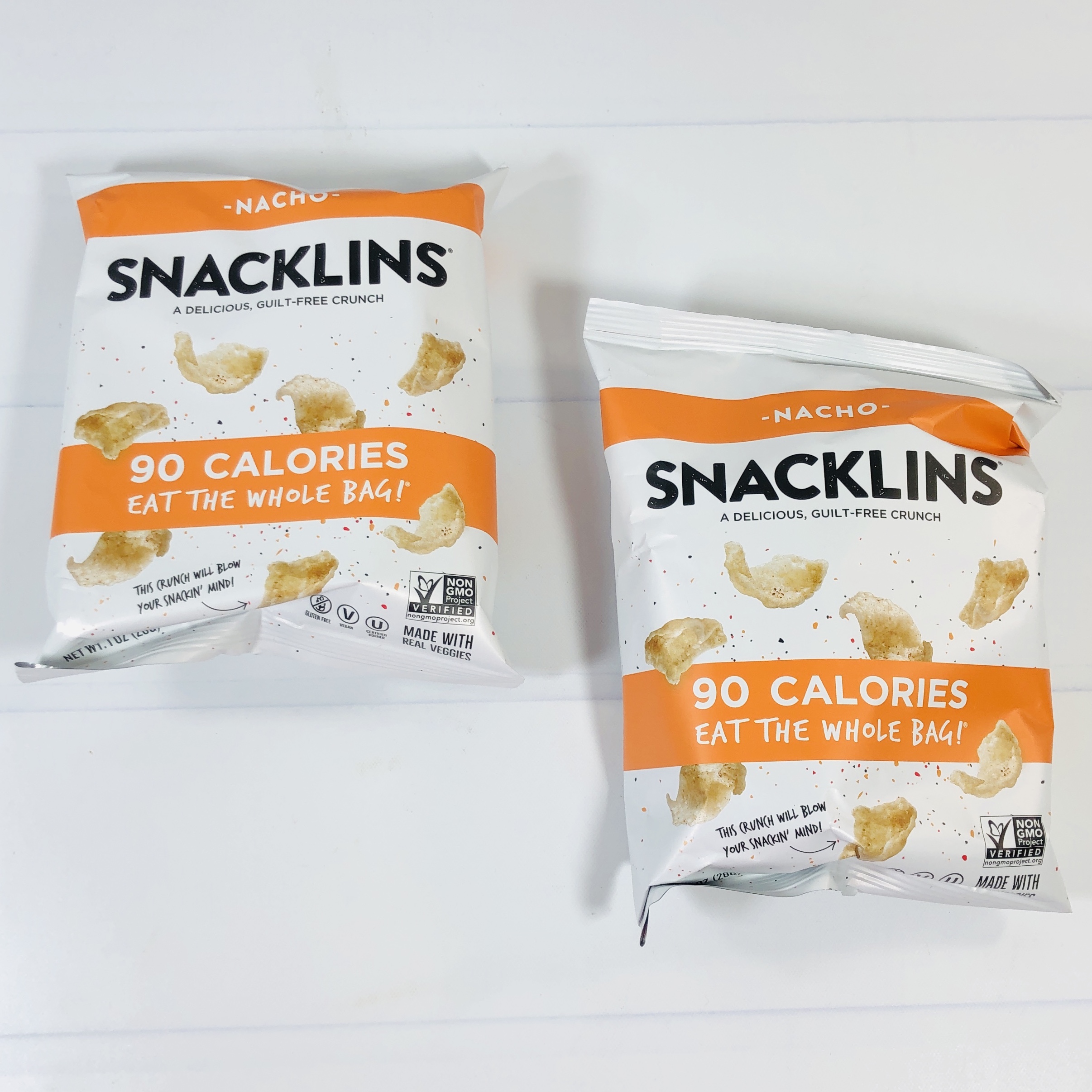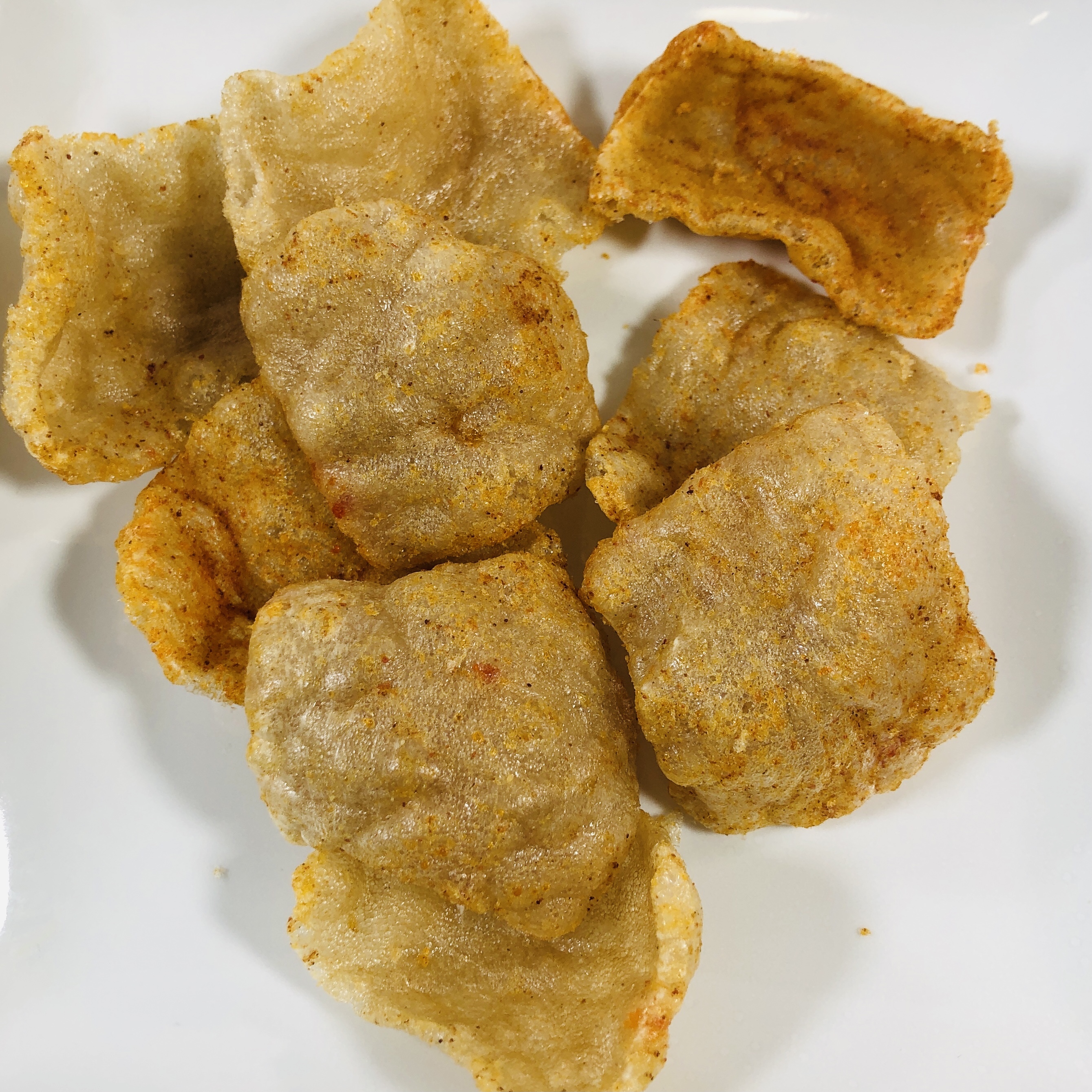 Snacklins Nacho ($5) Last week we had guests from Louisiana and they brought cracklins, which are a snack made of the skin and top layer of fat from a pig that are spicy and fried and, well, I grew up eating alfalfa sprouts and borscht. These are a vegan version made of yucca and mushroom plus they have a nacho cheese flavor over top. My husband raved about how good these were and I agree, they are super tasty and crispy and have no saturated fat.
NuNature Organic Date Syrup ($9.99) Date syrup also goes by the name of silan and it's exactly what it sounds like, syrup made from dates. That is the only ingredient too and keep in mind that one tablespoon has 61 calories. The flavor reminds me of molasses and it can be used in much the same way, or in places that might call for honey, like baked goods, smoothies, oatmeal, and pancakes.
Bakery on Main Maple Multigrain Muffin Instant Oatmeal I like instant oatmeal so I am happy to try different flavors and brands year round. I usually put nuts and fruit in mine but since this was already a really big serving size I skipped any additions. The texture was smoother than my homemade kind but it was tasty and not too sweet, I liked the maple flavor.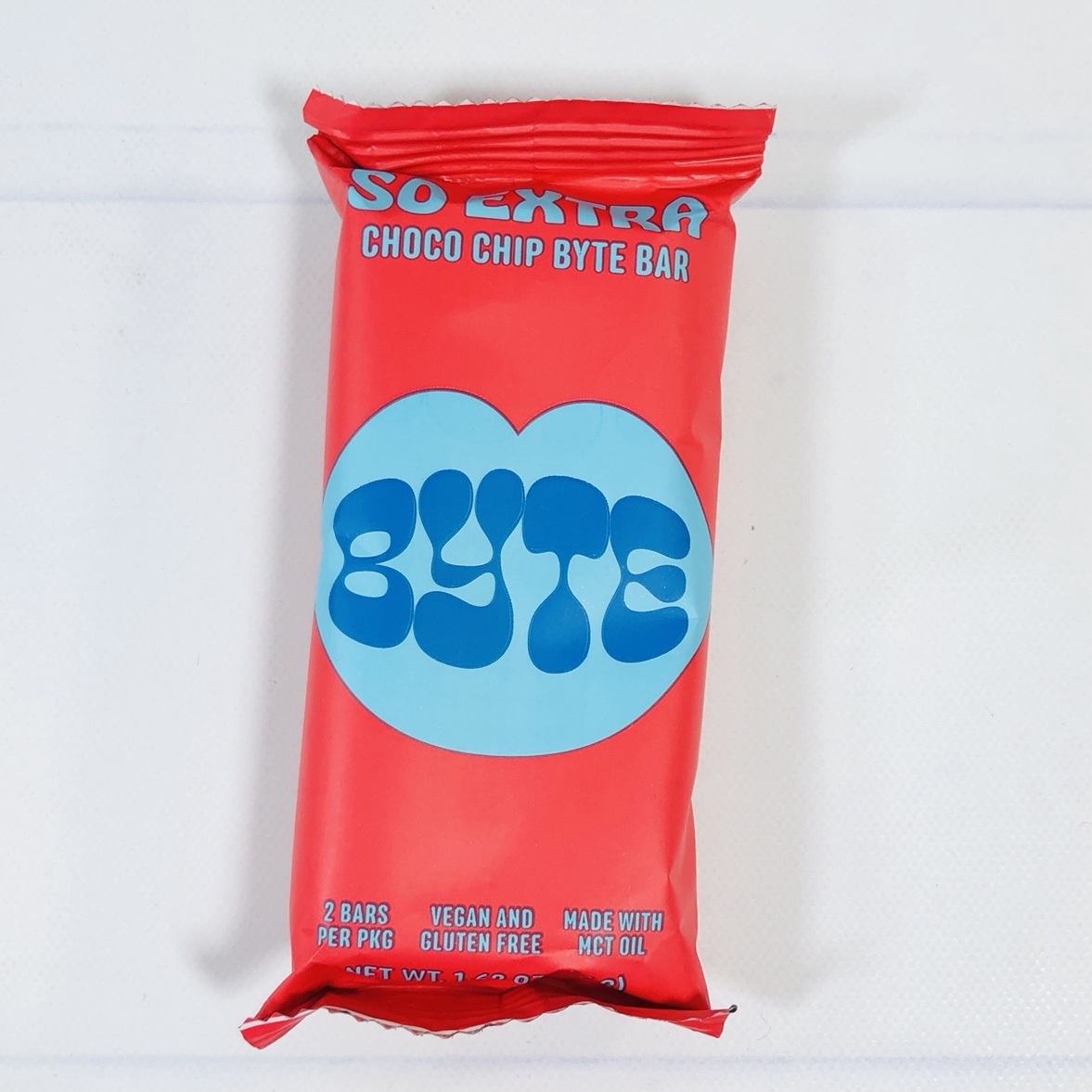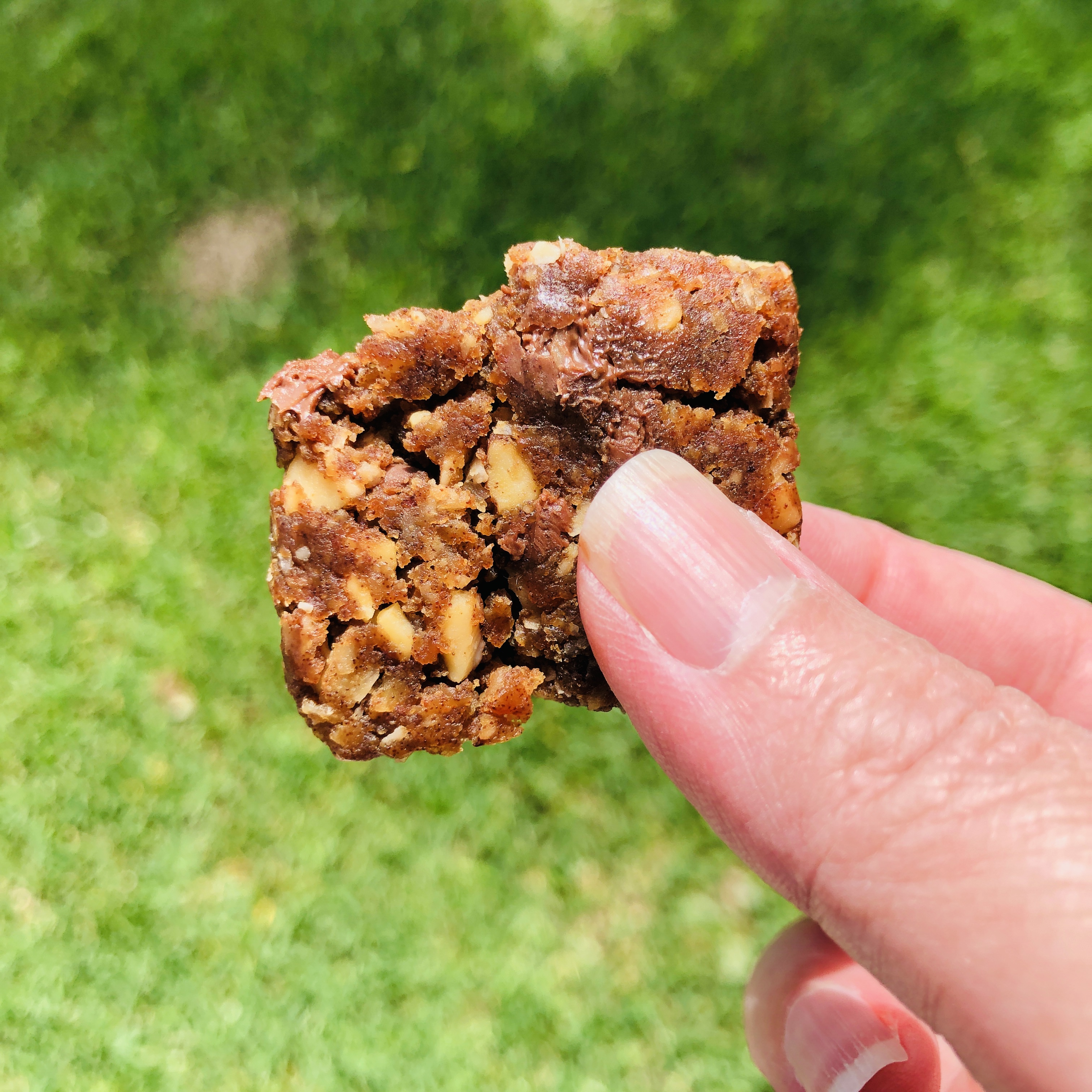 So Extra Byte Bar This was a great mid-morning snack, although I could only eat one of the chucks and the second made a great late afternoon snack. It has a base of peanut butter and date paste plus almonds and coconut. I liked the melty bits of chocolate, super tasty.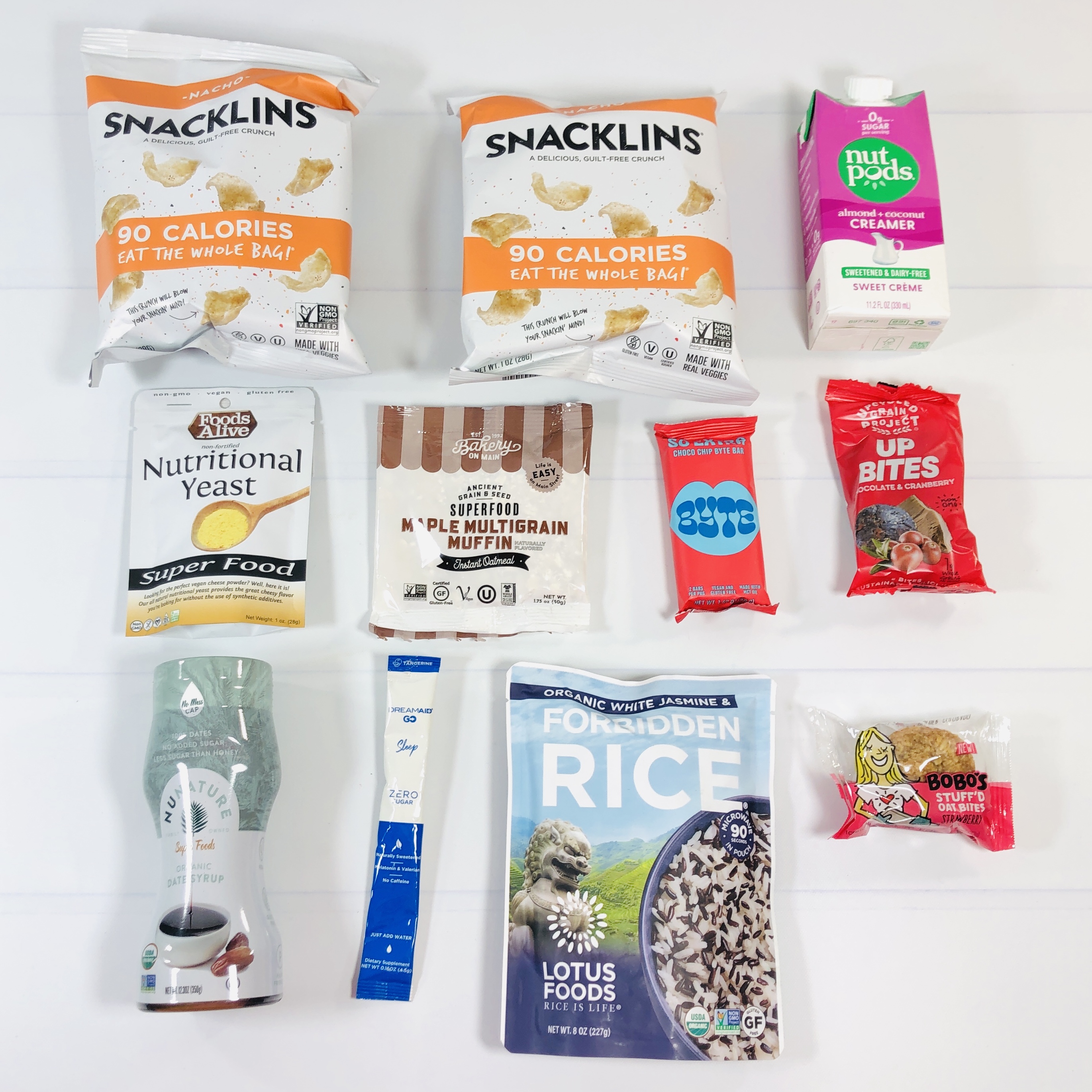 Yum, yum, what a tasty box! Most of the snacks were single servings but the creamer and date syrup, plus the nutritional yeast, should stick around longer and there were two bags of my husband's favorite, the faux cracklins. I look forward to trying the rice and might have to splurge on more melatonin drinks to see if it was a coincidence or if I can continue to get a good night's sleep from something so simple as a supplement.
Have you tried Vegancuts Snack Box? Let me know what you thought of the box!