We have the spoilers for the May 2021 Vegancuts Snack Box, a monthly vegan subscription box bringing snacks right to your door! The theme is THE AMAZING WOMEN OF VEGAN SNACKING!
This May, we are excited to introduce you to several woman-founded snack brands that inspire us. We're making meals fun with Lotus Foods' Forbidden Rice, enjoying our coffee with the newest mystery flavor from nutpods, and snacking on Byte Bars & Bobo's Oat Bites! This month's box has a total of 11 items that are packed with flavor: Chocolate, Nacho Cheeze, Maple and Tangerine! Can you guess the snacks?
DEAL: Use the coupon code hellosub to get $5 off your first box on any Vegancuts subscription!   It can only be used once per customer, but it can be used on multiple subscriptions at once so long as they are in the same transaction
Vegancuts Snack Box is $ per month, and includes at least 10 sweet & savory vegan snacks. Read all our Vegancuts Snack Box reviews to find out more!
Boxes will include:
Lotus Foods Forbidden Rice
Byte Bars
Bobo's Oat Bites
Nut Pods Almond + Creamer
About Vegancuts Snack Box: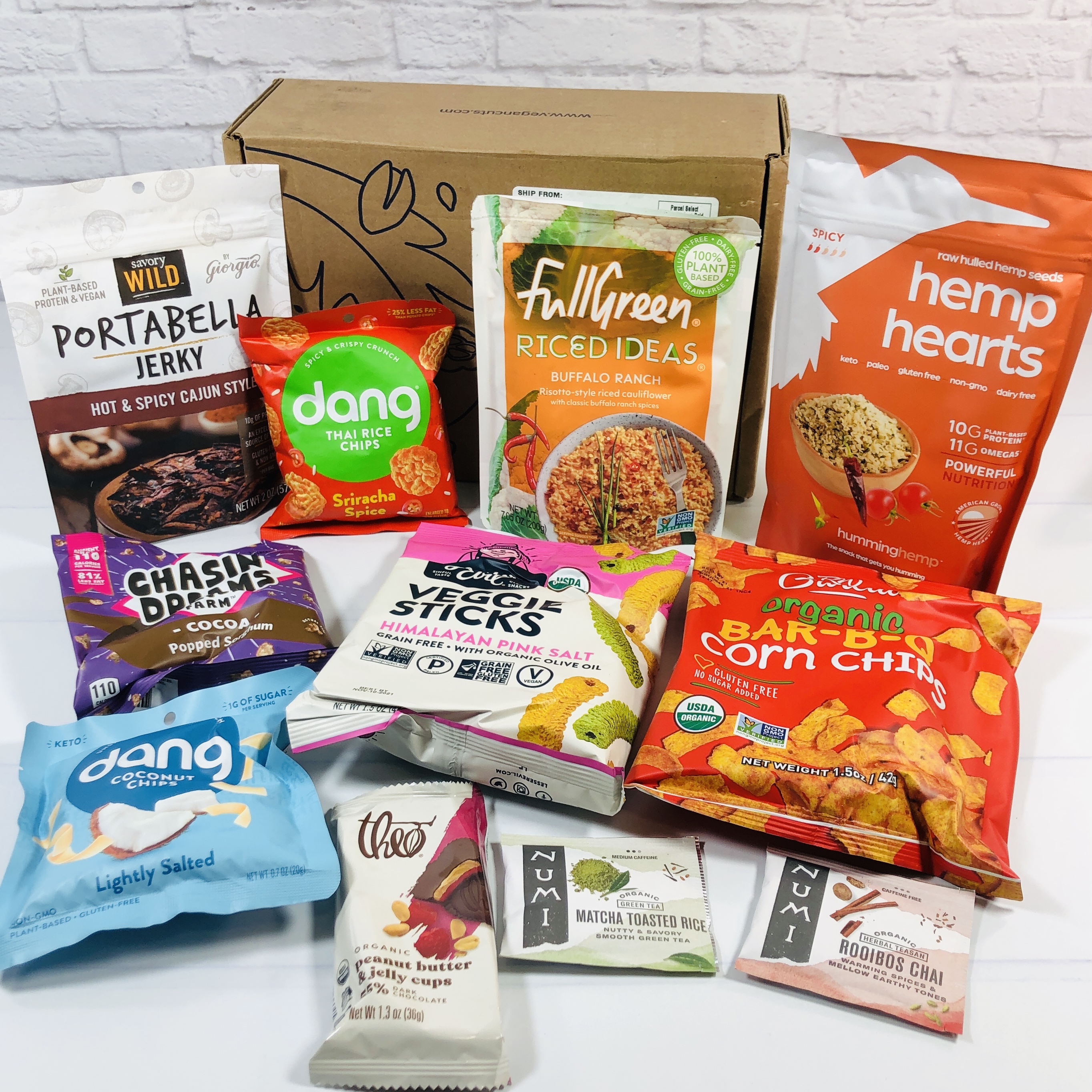 Vegancuts Snack Box is a monthly vegan food subscription that delivers 10 or more organic and vegan treats each month. Snacks can include a pantry item or drink and most snacks are gluten-free. Each subscription box costs $24.95 monthly, or save a bit with a longer pre-paid term.
What do you think of this month's Vegancuts Snack Box Spoilers?